UR Spa RuMa KL
Monica Tindall
RuMa Hotel & Residences Kuala Lumpur was one of the hottest property openings in KL over the past year. Their signature restaurant, Atas, soon made headlines, and now it's UR Spa's opportunity to turn heads. With the hotel branded as KL's only six-star experience, the spa certainly has had the bar raised high.
Modern Science Ancient Healing
Just as RuMa Hotel & Residences Kuala Lumpur provides a contemporary setting founded in local custom, UR Spa presents modern science with ancient healing. Utilizing the wisdom of Malaysian indigenous tribes along with organic products by Comfort Zone, the spa aims to provide results-driven treatments with sessions as express as 30-minutes up to an indulgent entire-day ritual.
The spa is a comprehensive facility including a pool, state of the art gym and barber alongside five treatment rooms with private ensuites. Guests visiting the spa are welcome to make use of the relaxation areas or enjoy a meal or refreshment at SANTAI Pool Bar and Lounge. While I don't tap into the additional amenities, I do take pleasure in trying two signature treatments: a massage and a facial.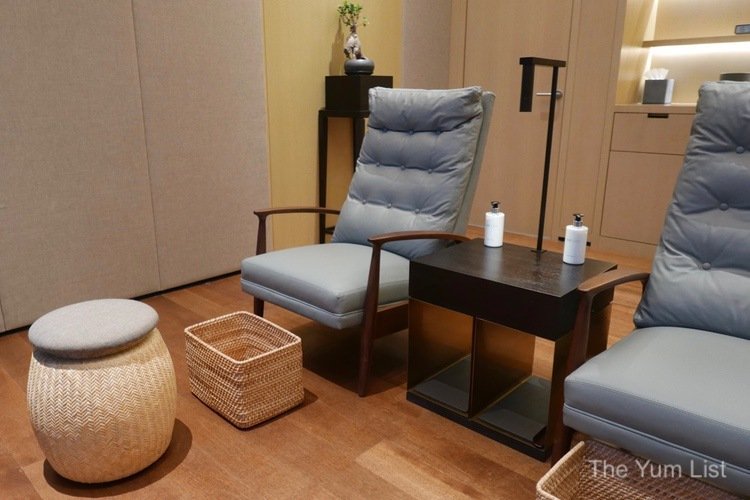 UR Spa Welcome
Arriving 15 minutes before my appointment allows time to relax with a cold towel and a refreshing chilled beverage of calamansi and sour plum topped up with soda. As I sip, I fill out a short questionnaire outlining my personal preferences and any areas that need to be given extra care.
The lounge is modern and streamlined gifting an urban chic mood yet is warm with pale neutrals and gentle accents of bronze. Curated relaxation music alternates between a modern vibe and soft orchestra music. Right from the start, the setting stands out, distinctive from other luxury spas in Kuala Lumpur.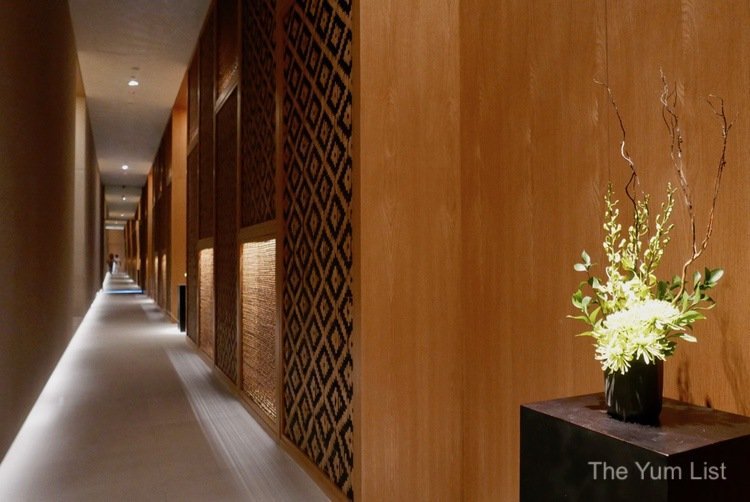 The Prequel
Moving to the UR Spa treatment rooms, the halls are adorned with weavings from jungle tribes. The salute to local continues inside with batik sarongs and bed coverings.
A separate bathroom with toilet, shower, vanity and storage cabinet provides a private place to change into the mesh underwear (Yes! None of those pillowy diaper-like panties here) and a robe or sarong as you choose. An electronic safe is available for valuables and hangers for clothing.
Lying prone on the generously-sized bed, I note the comfort of an electric blanket and cushioned hole allowing the head to drop slightly and the neck to stay aligned with the spine. My therapist eases me into the experience with a Tranquillity Welcome Ritual; a series of deep breathes inhaling mildly scented botanicals and a light Kabat stretch.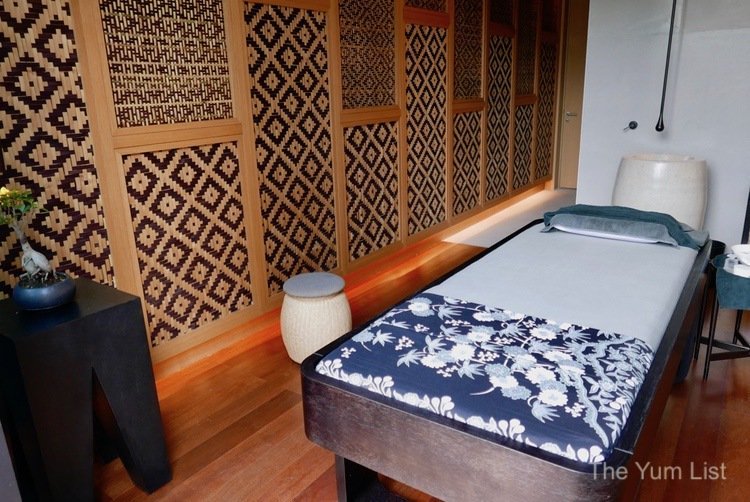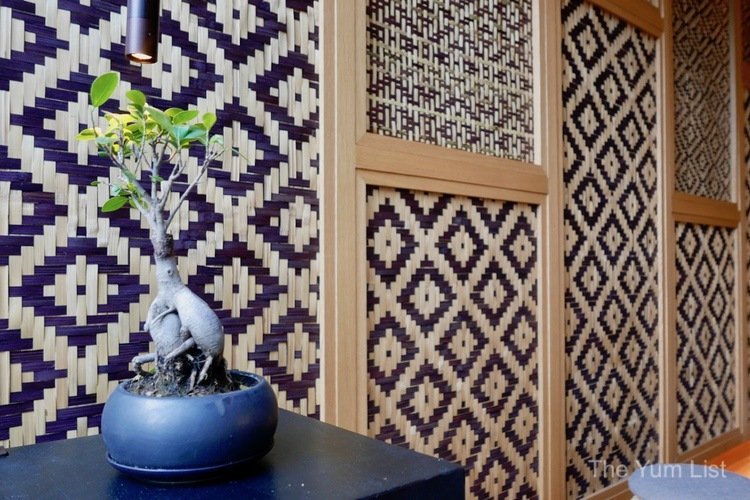 Massage at UR Spa RuMa Kuala Lumpur
A host of different massages are available on the UR Spa menu from a familiar Balinese style to something less common such as the Dusan Inan Body Therapy (90min RM490) that I have signed up for.
A regular for massage, deep tissue is my preferred mode and so this therapy inspired by the Lotud Dusuns, a local tribe from Northern Borneo, catches my attention. Hailing from a rice-growing district just north of Kota Kinabalu, the women of this group developed the techniques of massage to help ease the aches and pains left after a day of labour in the paddy fields.
Born in Sabah, my masseuse gives authenticity to the session while offering the professionalism expected in such a place. Easing tension on the lower back with the positioning of cushions under knees or ankles, checking in on temperature, the volume of music, lighting and pressure: she ensures my comfort is always at the forefront.
Long strokes with the heels of the hands, knuckles and thumbs combined with shorter movements and… I drift off. The method is so intensely satisfying that I barely waken to change from a prone to a supine position and only come to awareness again as the massage is ending. In a deep state of calm, the transition to the facial is clouded in a dream state.
Facial
My body is dead weight as I surrender to the experienced touch of Sophie, who carries out the UR Ageless (90min RM690) facial. Using natural products, the regular steps of cleansing, toning, moisturising, masks and serums are elevated with hand, feet and head massage. The experience builds to an anti-ageing intensive eye remedy treatment said to reduce puffiness and dark circles. At the end of the facial, I am offered the mask to take home with me with the recommendation to use it for around 10 minutes each day.
The room has a private patio with daybed surrounded by green. I am welcomed to relax a little more with tea here or return to the reception lounge slowly reawakening and bridging the calm of the spa to the outside world.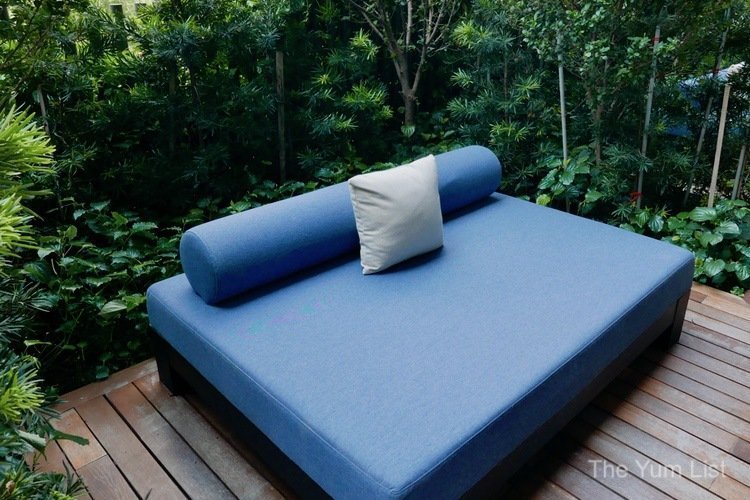 Reasons to visit UR Spa: chic urban spa focusing on results-driven treatments utilizing both the wisdom of indigenous healing practices and the advancements of modern science; comprehensive facilities with access given to the gym and pool with the purchase of any treatment.
UR Spa
RuMa Hotel & Residences Kuala Lumpur
7 Jalan Kia Peng, 50450
Kuala Lumpur, Malaysia
[email protected]
www.theruma.com
UR Spa at RuMa KL opening hours:
Daily: 10:00 to 22:00