Greek Food KL
Words: Monica Tindall    Photos: Rich Callahan
Greek food lovers in KL should rejoice this week as multi-award-winning Greek Australian chef, George Diakomichalis, will be heading the kitchens at Nipah at the EQ Kuala Lumpur. The all-day-dining restaurant of KL's newest five-star hotel celebrates the takeover with a buffet of Hellenic delicacies from November 13th to November 17th 2019.
Chef George Diakomichalis
Chef George Diakomichalis not only owns the "Best Patisserie in Australia" as deemed by the Restaurant and Catering Awards, Kalymnos Pastries but is also the star of his own TV show, It's All Greek To Me. His spirited enthusiasm for sharing Greek culinary traditions and effervescent personality is contagious. Meeting chef George is just as much a treat as enjoying the food itself.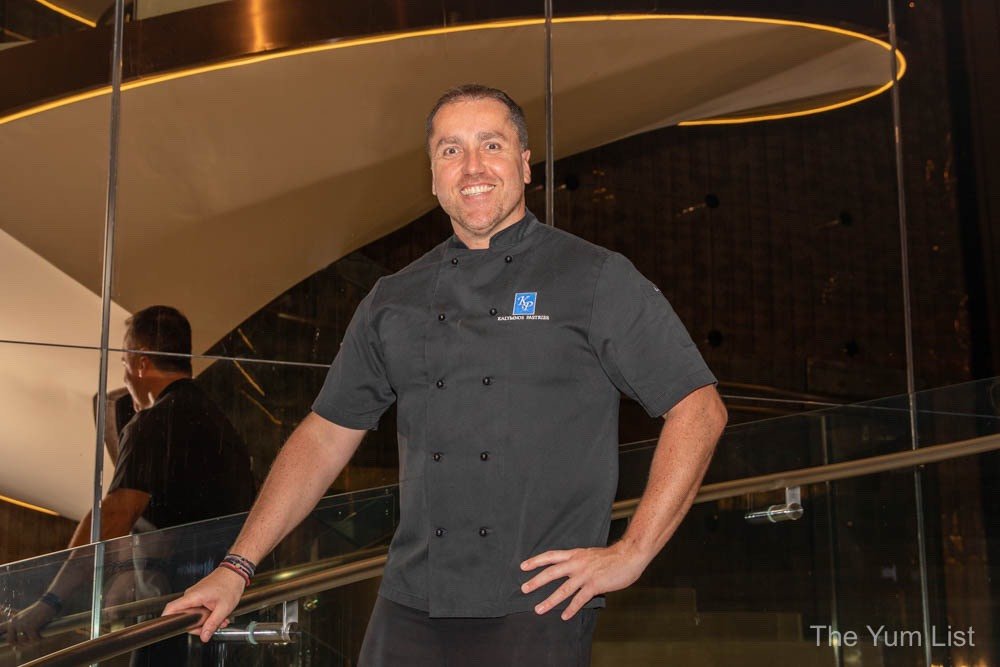 Greek Food KL
Sweets
With pastry as Chef George's speciality in Greek food, I strongly advise making your first (and last stop) the sweets counter. Here you'll find flaky almond-based baklava, creamy rice rizogalo and deep-fried honey puffs – loukoumades. Also, be sure to grab some baugatsa; semolina pastry parcels dusted with icing sugar and cinnamon. And, so as not to miss out on the full experience, add finikia, walnut biscuits moist with honey syrup, and galaktoboureko, baked custard and soup to your plate.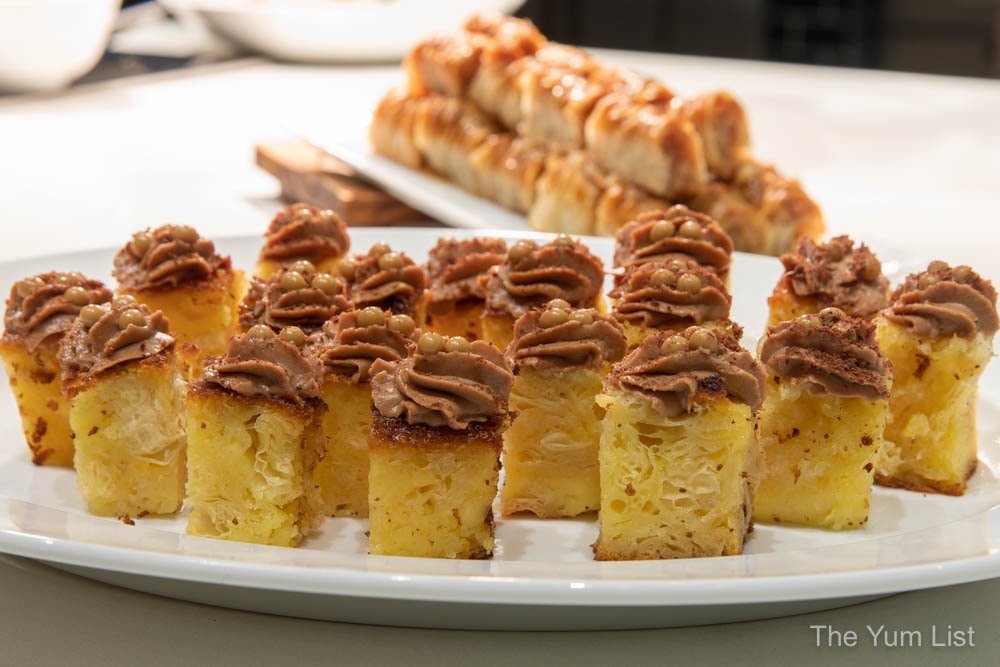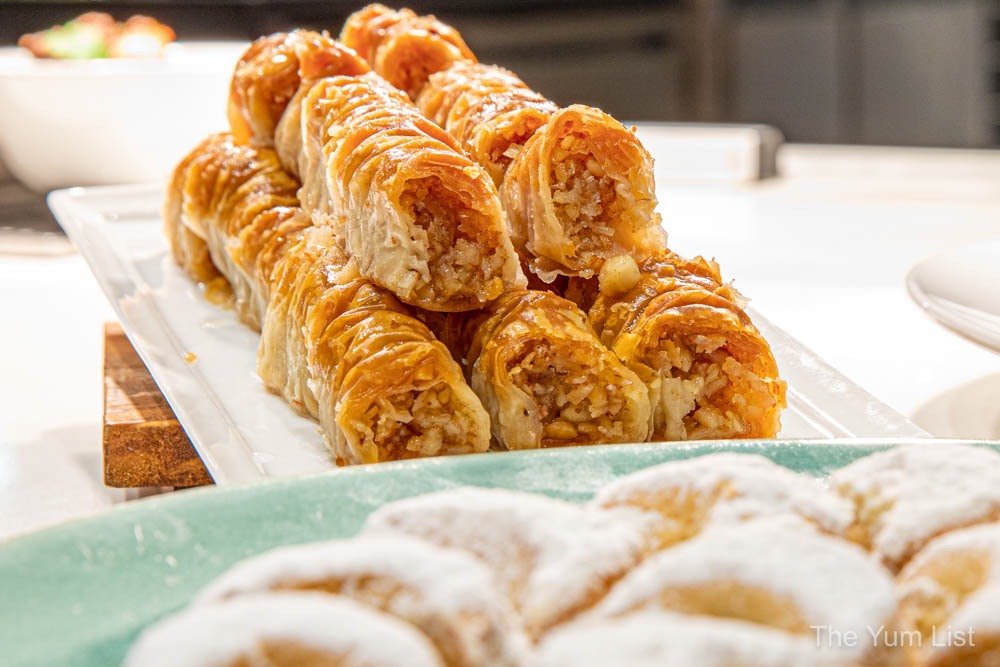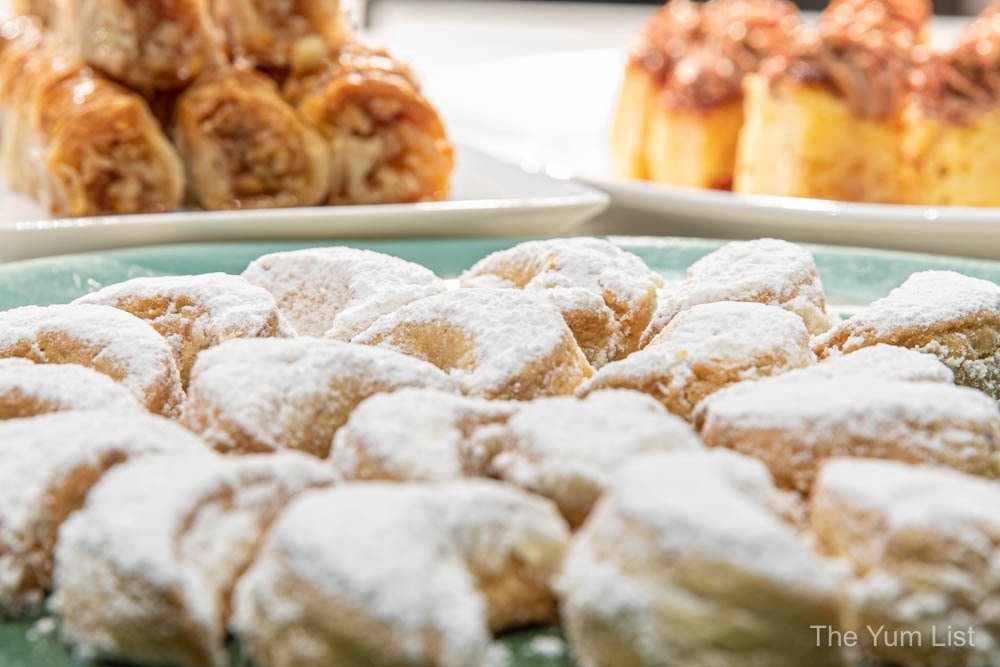 Starters
You can rebalance your sugar intake with Greek and cabbage salads, or the classic dips of tzatziki (yoghurt, cucumber) and skordalia (potato, garlic, olive oil) with some crudites. A whole bunch of marinated olives and cheese deserve a side-by-side tasting, and then there is spanakopita (spinach and feta parcels) and genista (tomatoes and capsicum stuffed with rice) also worthy of a nibble.
Soup
If you can fathom taking up stomach square footage with soup, there are two for you to try; fasolada, a bean and veggie brew or faki with lentils and vegetables.
Souvlaki
We're here a night earlier for a private preview, but I am already imagining a queue for the popular street food of souvlaki. Both chicken and lamb are grilled in skewers and come piping hot off the barbecue.
Mains
Hope you've only taken tiny bites of everything up to this point (that or had a quick run around the block) at the Greek food KL promo as the mains are guaranteed to leave not a single air pocket unfilled. Beef stifado (braised in tomato sauce), moussaka (layers of eggplant, potato, mince and bechamel sauce) and kokkinsto (meatballs) keep the meat-lovers happy. Prawn saganaki (baked in tomato and feta) and psari plaki (fish fillet in tomato sauce) offer something from the sea. They're backed up with kritharaki (baked orzo pasta in a chicken and tomato sauce), lemon chicken and pastitsio (Greek pasta supreme). Revithia furnishes a vegetarian option with oven-baked chickpeas topped with caramelized onions.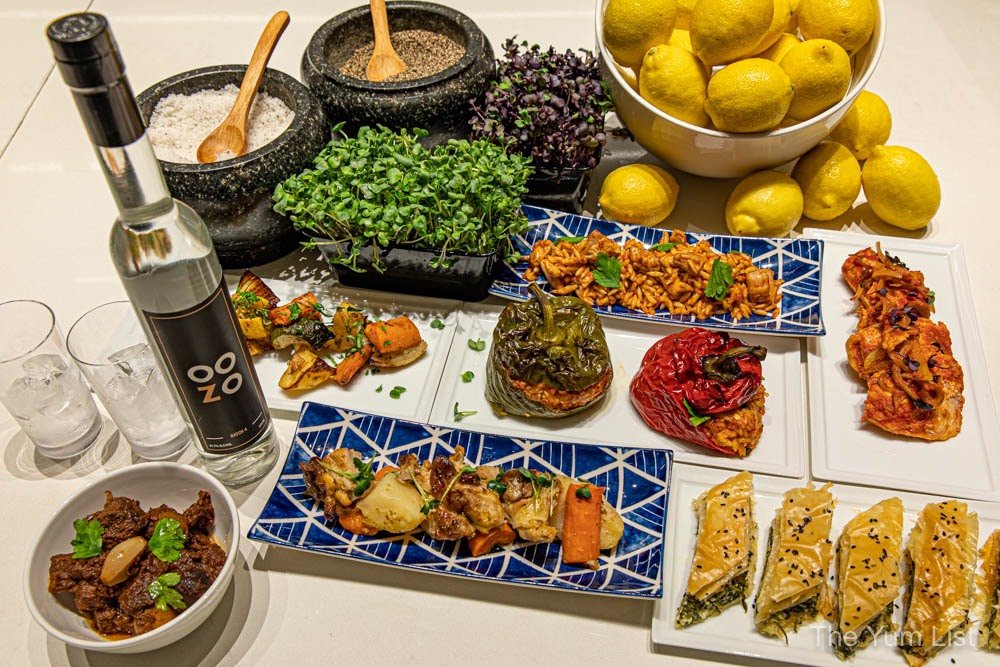 Greek Food Kuala Lumpur
The Greek food KL promotion at Nipah in the EQ Kuala Lumpur will run from November 13th until 17th from 6 – 10 pm. It's priced at RM128 nett for adults and RM 65 nett for children aged between six and 12 years-old. The Greek food specials will be supported by a limited buffet of local recipes. The usual a la carte menu is still available during this time.
Reasons to visit the Greek Food KL promo at Nipah: a chance to dine on pastries from the "best patisserie in Australia"; authentic Greek food; an opportunity to dine in the stylish and shiny-new Nipah All-Day Dining restaurant at EQ Kuala Lumpur.
Greek Food KL @ Nipah All-Day Dining
EQ, Equatorial Plaza, Jalan Sultan Ismail
Kuala Lumpur, 50250, Malaysia
[email protected]
www.facebook.com/eqkualalumpur
+6 03 2789 7839