Babar & Co, Taco Bar
Babar & Co is now closed.
Monica Tindall
Babar & Co offers the perfect snack for Chinatown Kuala Lumpur's latest art district, REXKL: tacos. Quick and tasty, these handheld tummy fillers make a great nibble in between viewing art exhibits, picking up something from the second-hand market, or a mate for a funky beer infusion from neighbouring bar Modern Madness.
Babar & Co Menu
The menu's focus is simply, tacos. Four types are on the list, and both the tortillas and the fillings are made from scratch. Made on a corn base, the soft cases are gluten-free. There's a great rustic feel to them that you don't get from the more commercial wheat variety.
Each portion is served two per plate. With only four items, it's easy to try them all.
The Lamb Taco (RM18) sports the rich flavours typical of this meat. Accompaniments of shredded red cabbage and pico de gallo balance the richness with a freshness that cuts through the natural fats.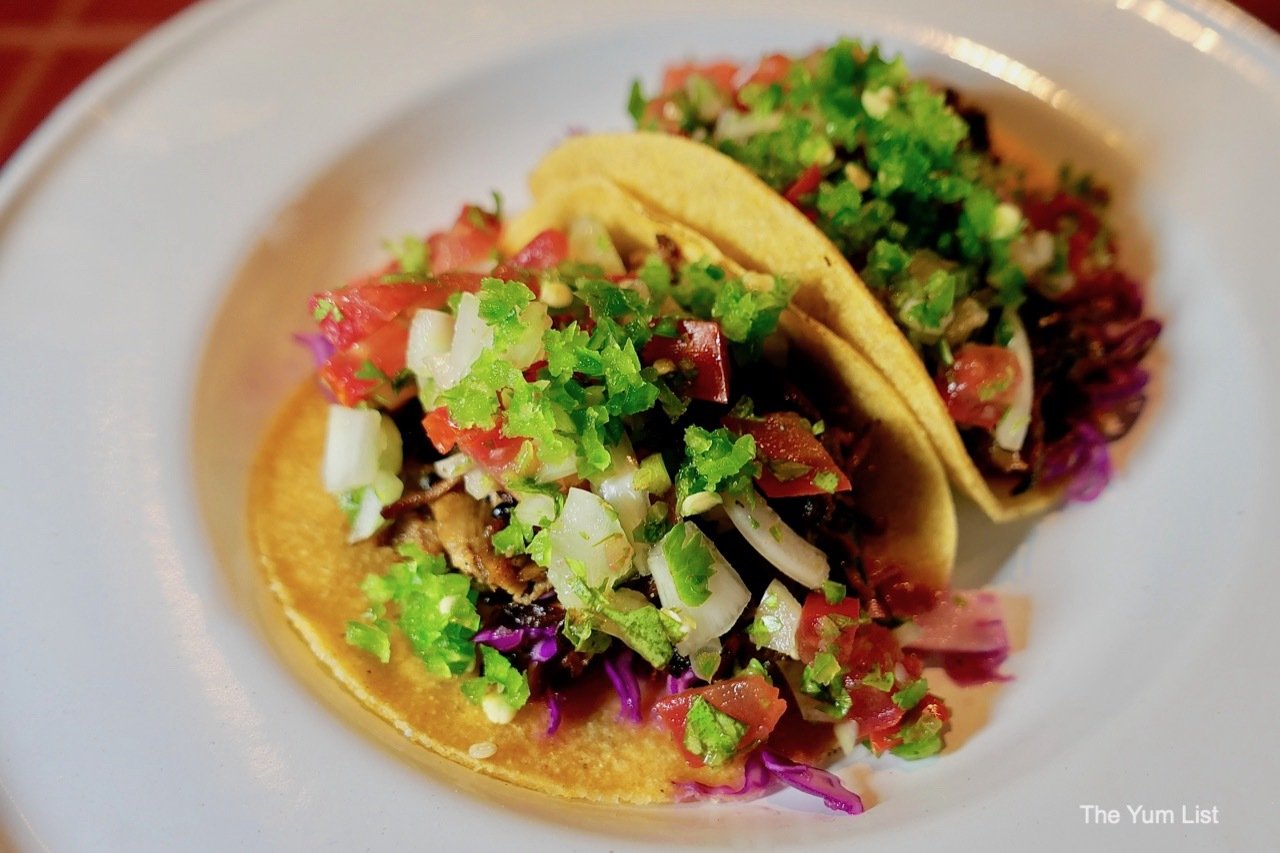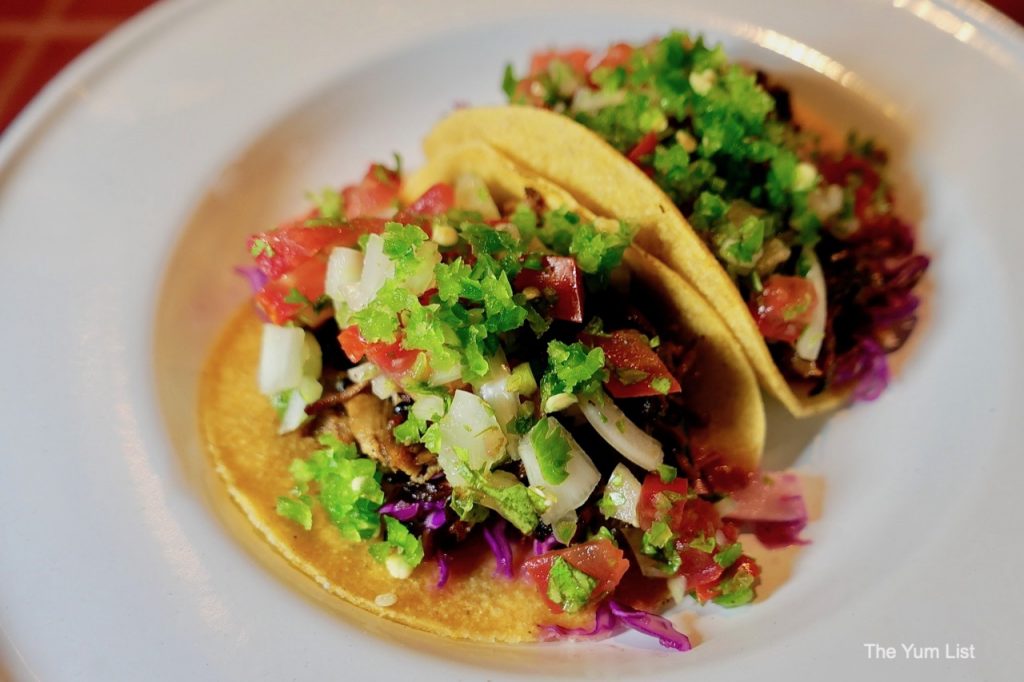 A fun regional influence is found in the Chicken Taco (RM15). The poultry has been topped with peanut sauce, pineapple salsa and coriander. Lastly, a powder of charcoal-roasted Indonesian chilli dusted on top adds some additional burn.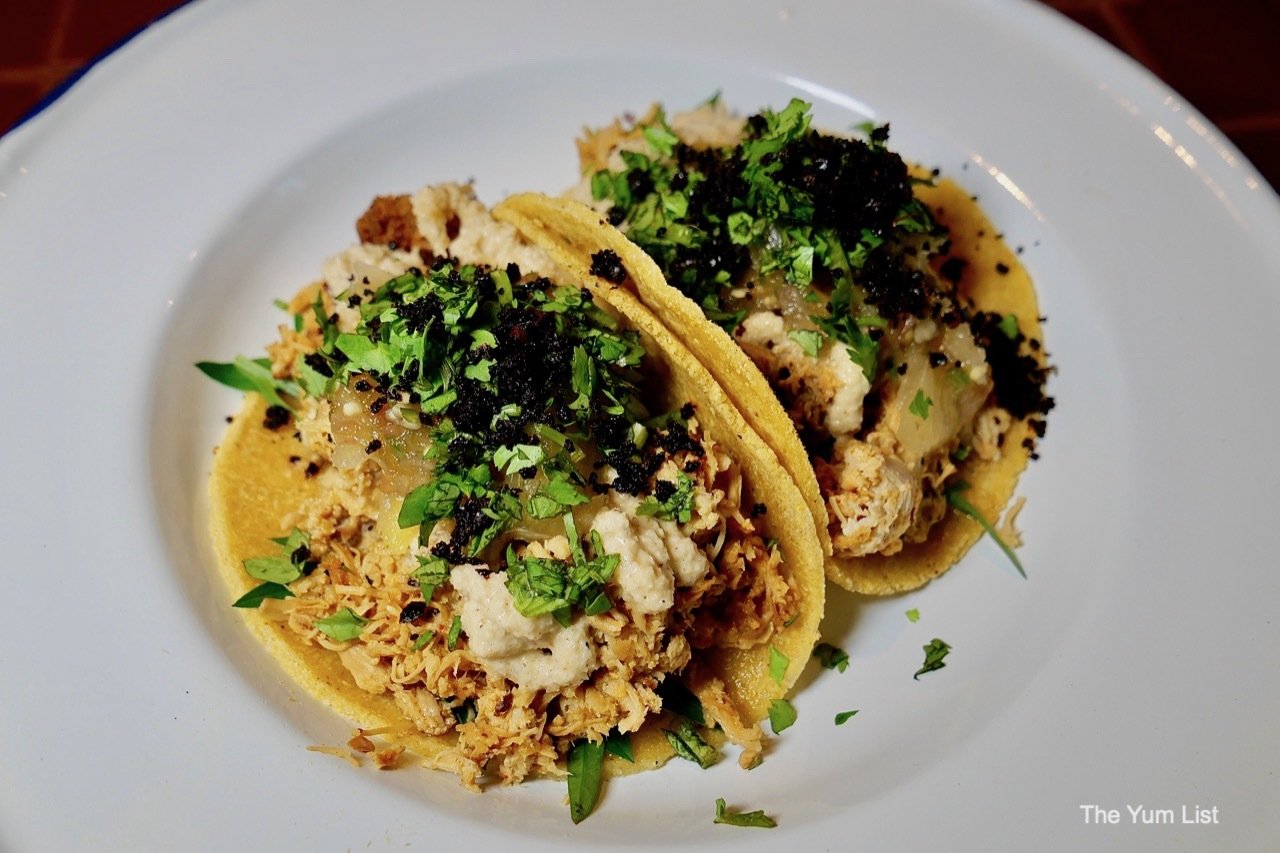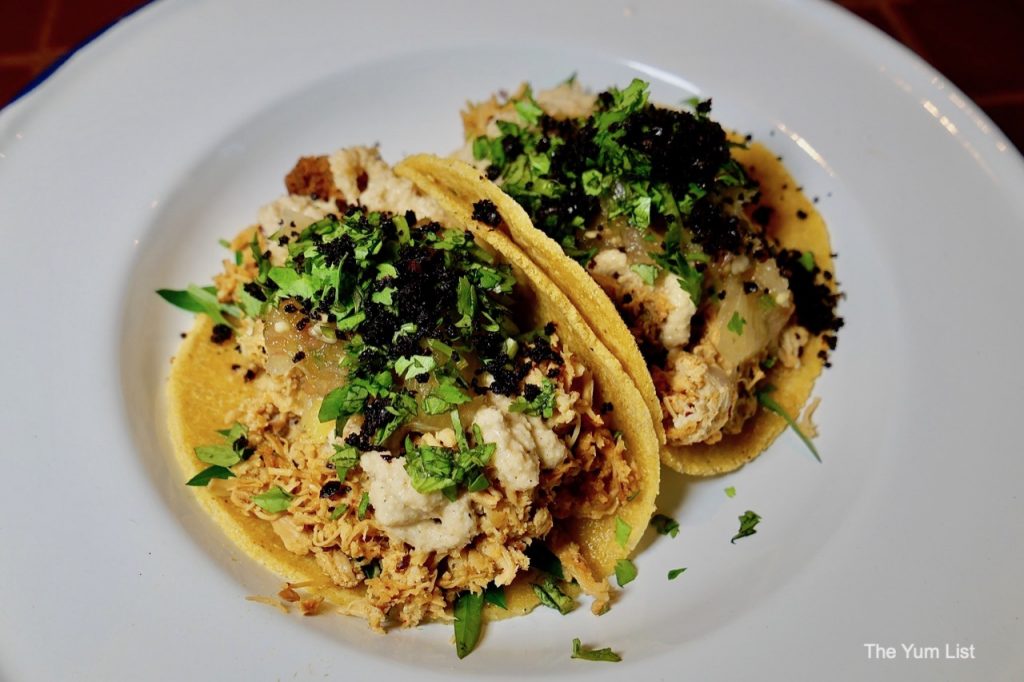 Despite my veggie-loving tendencies, the Skirt Steak Taco (RM15) turns out to be my favourite. Traditional companions of guacamole, sour cream, red onions and cilantro brighten the crown with their colour but also contribute creaminess and a herby layer.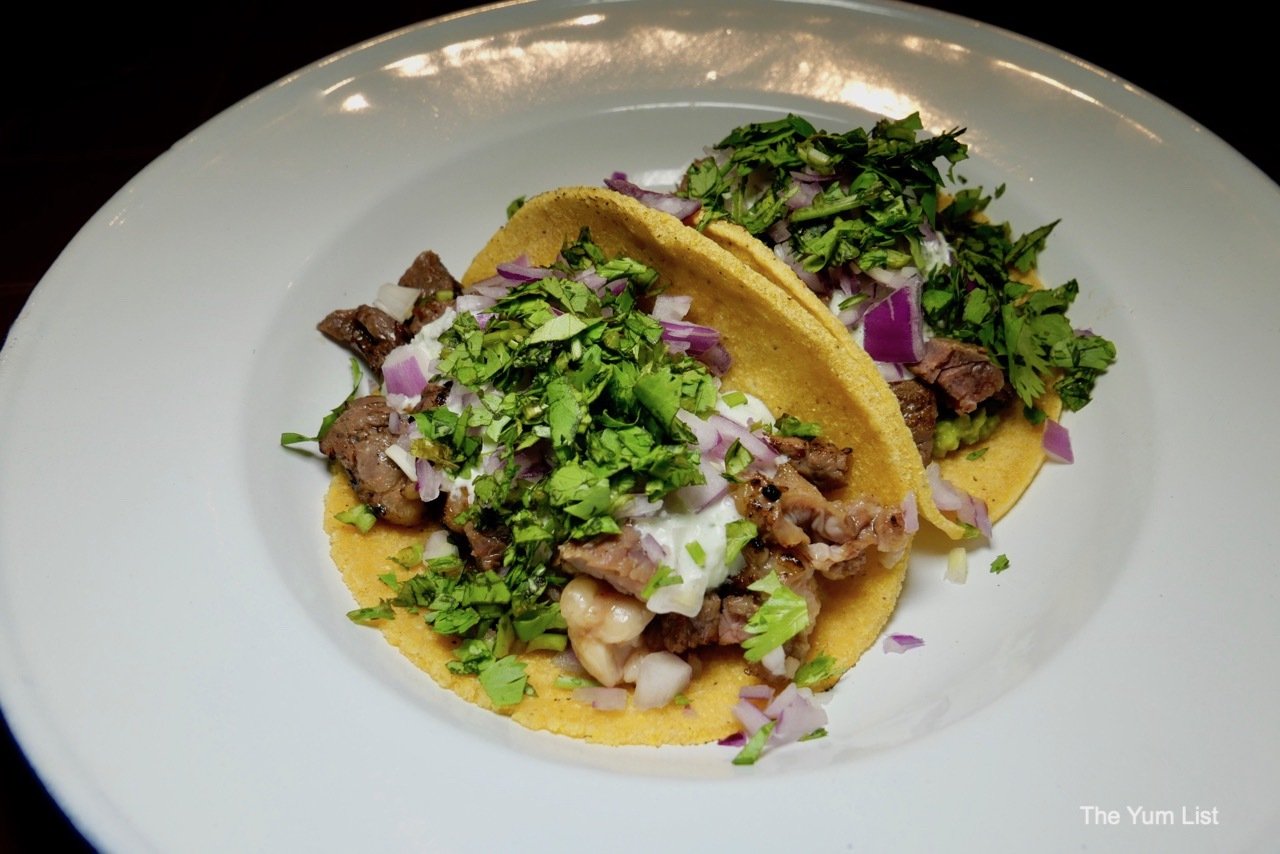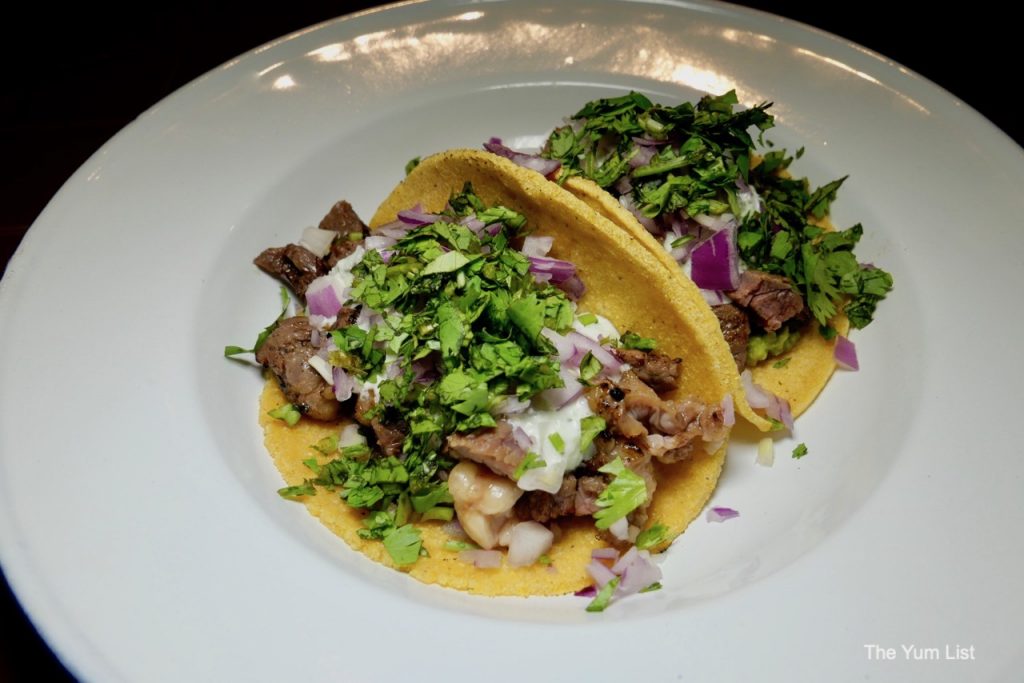 Finally, suiting several dietary preferences, the Pulled Mushroom Taco (RM15) is both vegan and gluten-free. Plenty of red onions top these tacos, and I would never have guessed that the saucy cashew cream was dairy-free.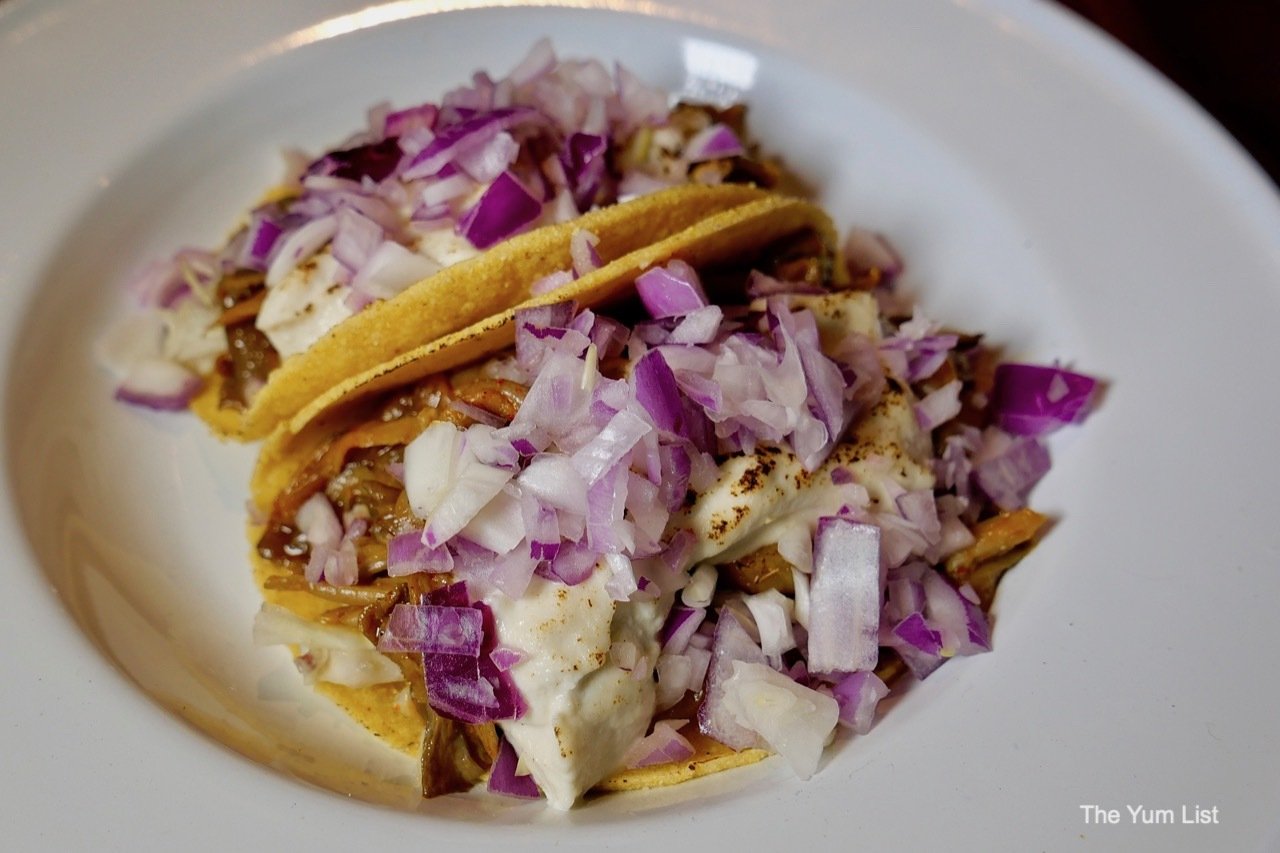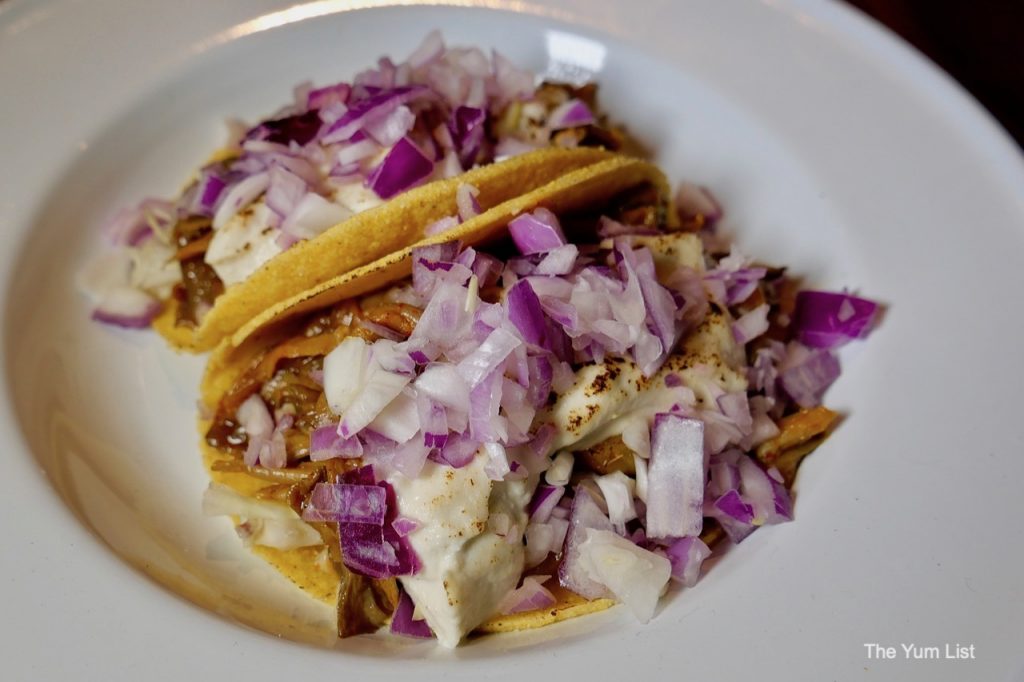 Babar & Co at REXKL Review
Babar & Co offers a convenient and toothsome snack at REXKL. I appreciate the effort gone into making the corn tortillas from scratch. And, even though the menu is small, there is enough variety in the fillings to keep a small group happy.
Reasons to visit: a fuss-free snack while out and about exploring the latest happenings at REXKL.
Babar & Co
Taco Bar at REXKL
Ground Floor
80, Jalan Sultan, Chinatown KL
City Centre, 50000 Kuala Lumpur
Malaysia
www.facebook.com/Babarandfriends/
Babar & Co Opening Hours
Thursday to Sunday 12 noon – 10 pm