Juice Pairing KL
Words: Monica Tindall
Photos: Rich Callahan
Recognizing a trend towards healthier lifestyles and lower ABV drinks, the team at Skillet at 163 have introduced a juice pairing to their degustation menu. You might be wondering how on earth juices could take you through multiple courses. Liquid chef, Chris Chung, however, has curated the list rather cleverly, and even us booze-approving folk are impressed.
Juice Pairing
Chris describes the juice pairing as the "art of liquid." It is founded on five different beverage techniques – Lacto fermentation, kombucha, tea brewing, coffee brewing and smoking. We soon find our preconceptions of cold-pressed juices and green smoothies tossed aside and have our minds opened to the reinterpretation of drink matching.
Our first no-ABV beverage is served in a flute. It consists of Lacto-fermented lemon juice, elderflower syrup and alcohol-free beer. The lemon peel garnish enhances the aroma, and on the palate, it is similar to a light wheat beer with lemon. Interesting.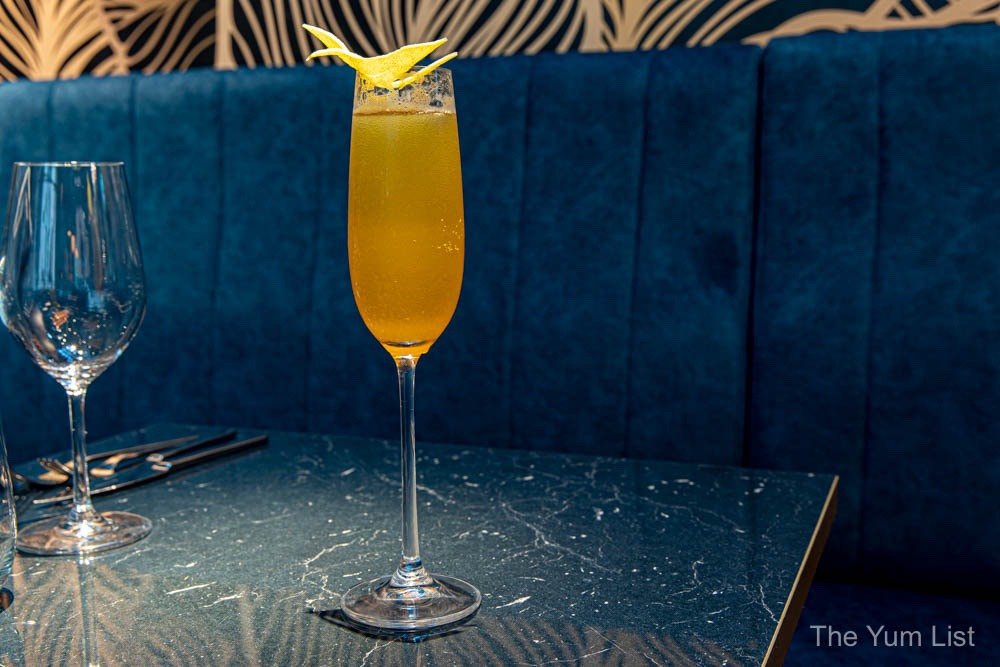 The second juice pairing is brewed tableside. The tannic finish of sencha tea is balanced with grapefruit peel and dried fermented mandarin peel (a popular Malaysian snack). The ingredients are brewed in hot water at 60 degrees Celsius for precisely one minute. Light tannins with a thread of pleasant citrus, gentle sweetness and umami flavours are the result.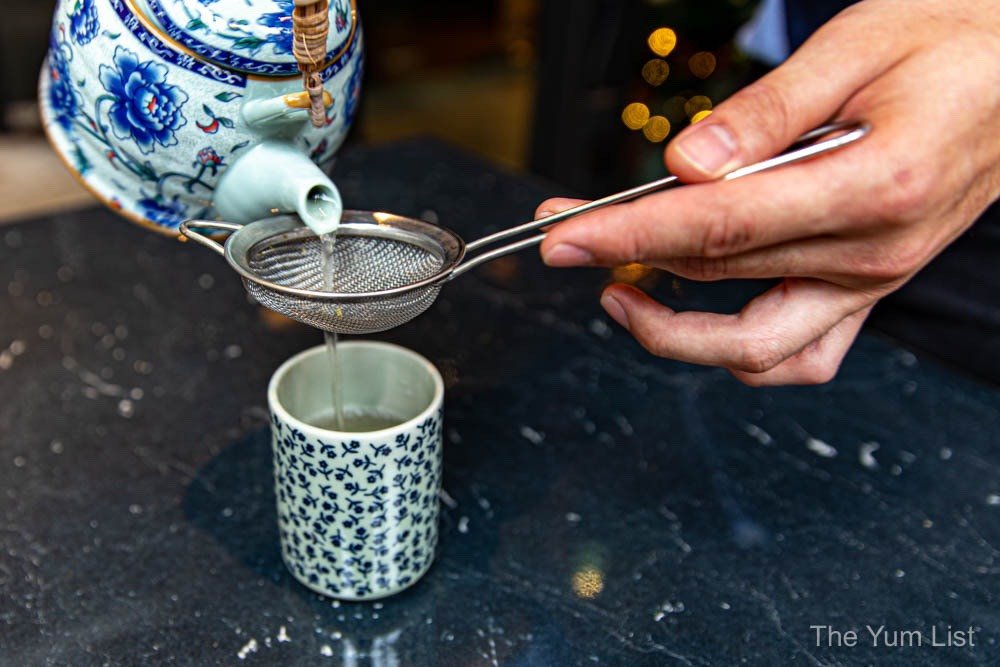 Things get a little smoky with the third drink. In another action presentation, our liquid chef torches a sprig of thyme and covers it with a glass to contain the smoke. Next, a mix of cranberry syrup (fermented for three years) and pomegranate vinegar is poured teh tarik-style aerating the beverage. Lastly, ice is added to the smoked glass, the liquid flows over the top, and the charred herb is added as the final garnish. The berries do well as a replacement for red wine, so this is a good choice with your meatier mains.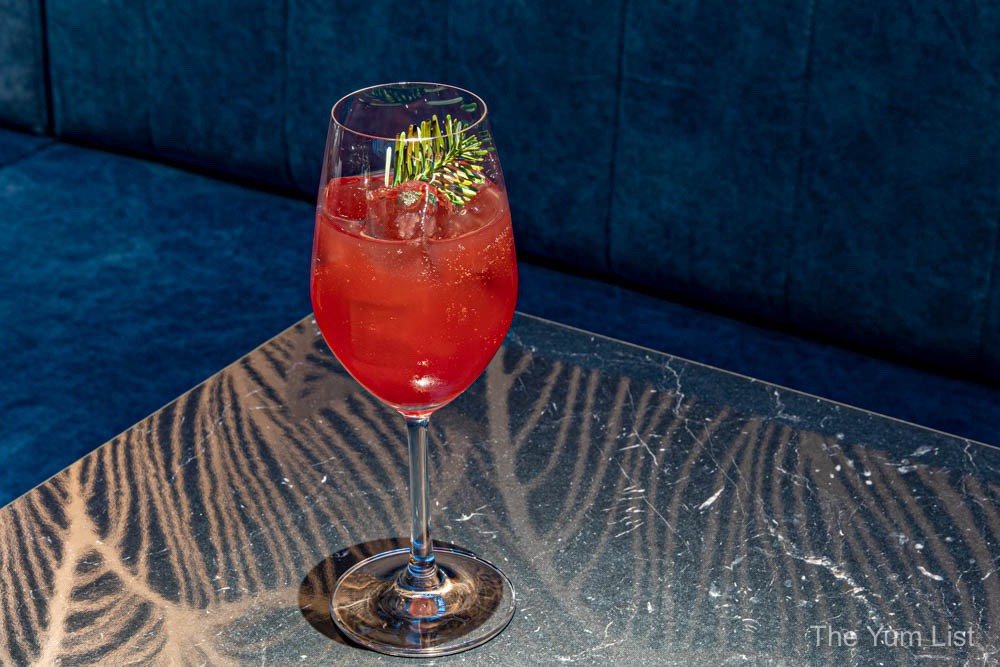 Whereas cold brew might seem a fancy choice in a cafe, here it is one of the relatively more straightforward recipes in this juice pairing. Cold brew coffee is infused with orange served over ice. It's light, mildly bitter and fruity.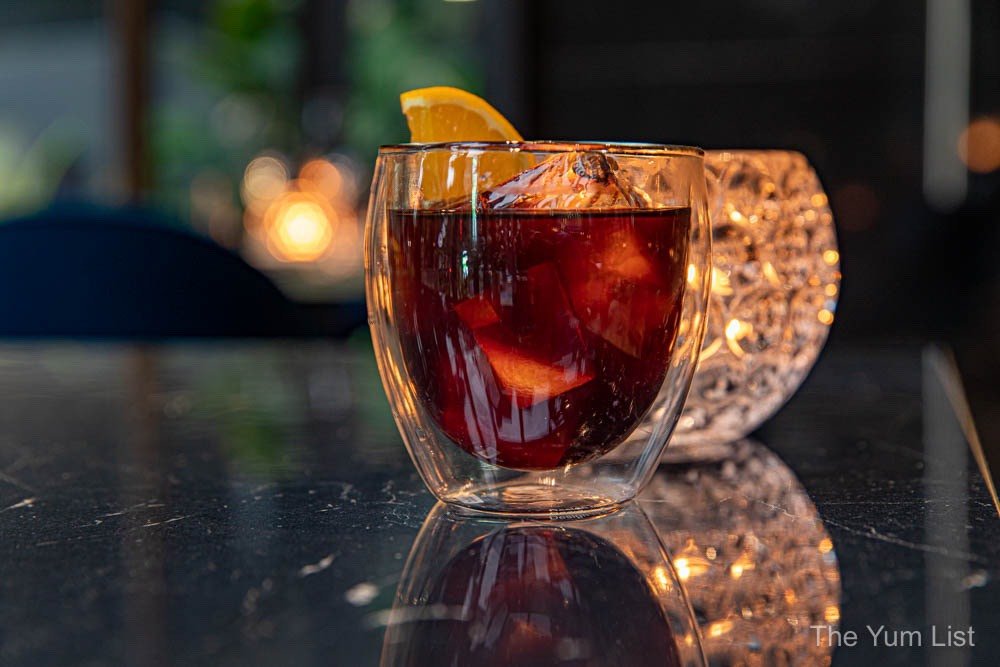 Lastly, a vibrant red concoction comes in the form of roselle kombucha, ginger beer and mint leaves. I am a big fan of kombucha and its health benefits, and this beverage not only gives me a boost but is also delightfully presented. The red liquid, garnished with ginger slices, dried roselle and sprig of fresh mint, makes a fun Christmas bevvy.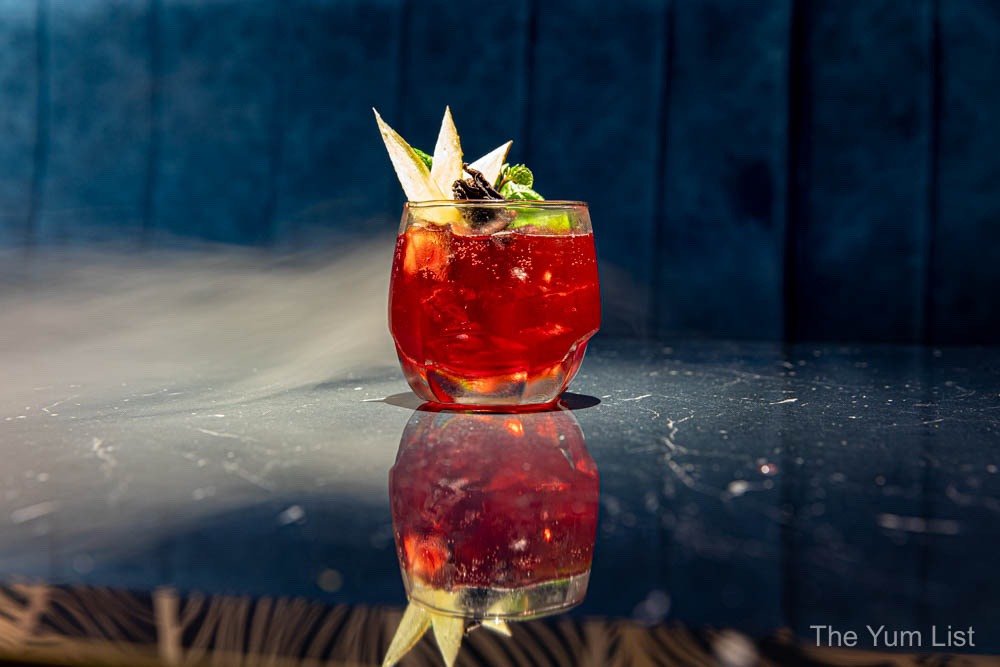 The juice pairing menu at Skillet at 165 is priced at RM130++ and is usually an add-on for the degustation menu.
Reasons to try juice pairing KL: a whole new level of beverage pairing.
Juice Pairing KL @ Skillet at 163
Fraser Place
163, Fraser Place Kuala Lumpur
10, Jalan Perak, Kuala Lumpur, 50450
+6 03 2181 2426
www.facebook.com/skilletat163
Check out Skillet at 163 before renovations and some of their creative menus here, here and here.