Modern Madness KL at REXKL
Words: Patricia Podorsek    Photos: Monica Tindall
Let's start with a multiple-choice question: The new REXKL on Jalan Sultan is…
a. A coffee shop
b. A food court
c. An art gallery
d. A thrift shop
e. A photo bus
f. All of the above
If you guessed 'f', all of the above, you'd be correct! REXKL joins the ranks of uniquely designed gathering places near Chinatown and does it by converting an old movie house into alcoves and edges for small businesses to root. Sitting right in the centre of the action on the lower ground floor, we find Modern Madness, a small counter where local brewer, Kennhyn Ang, shares his creative infusions of lagers, ales, and stouts.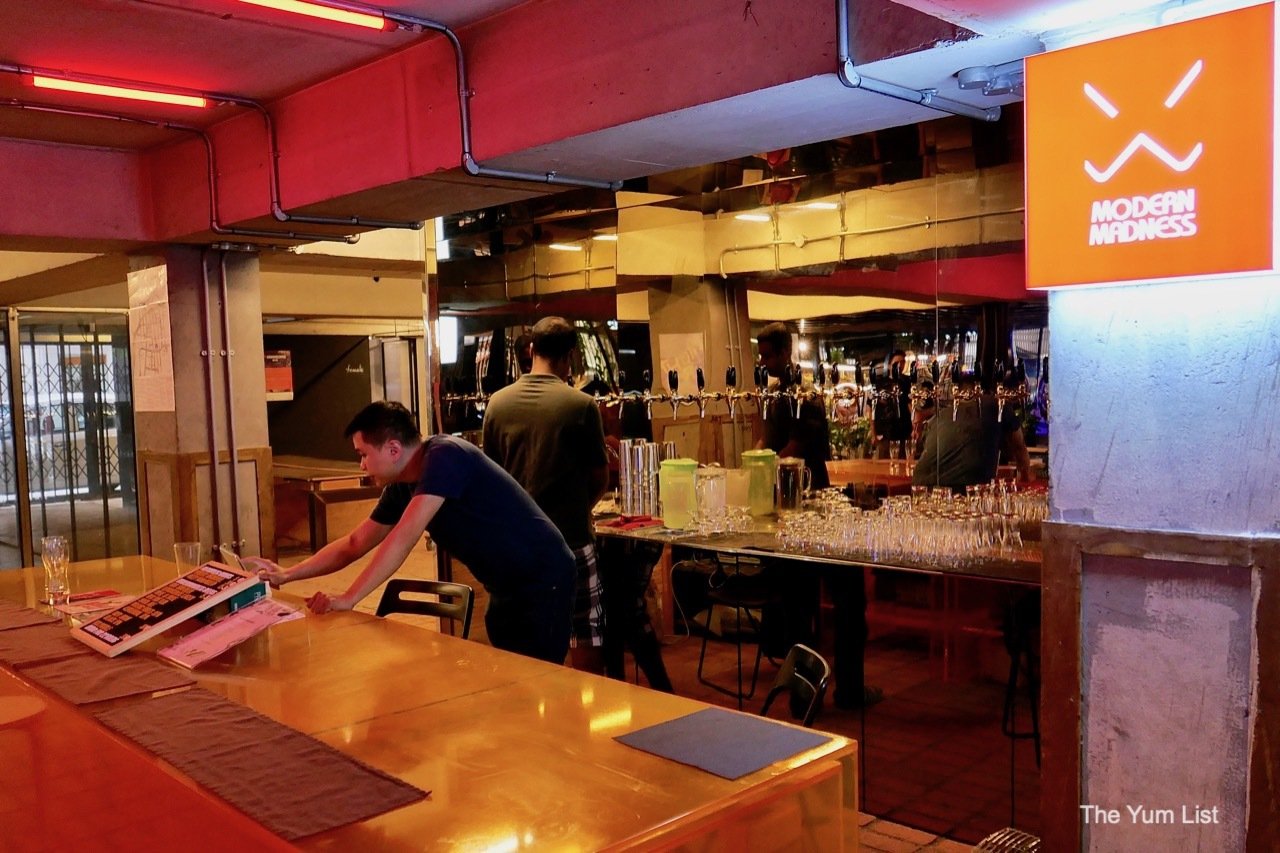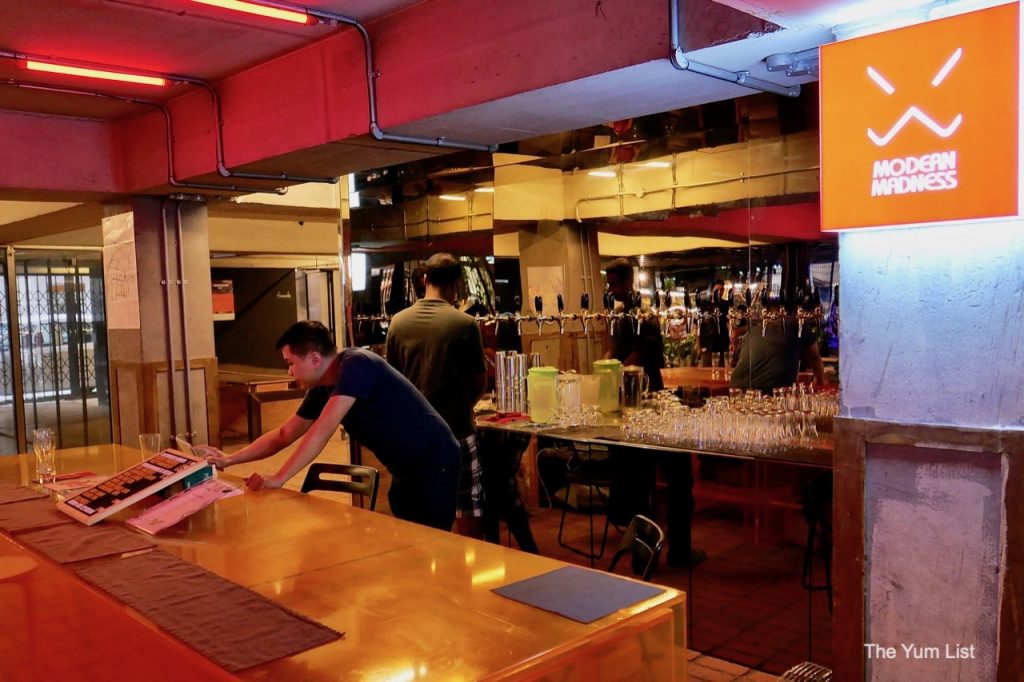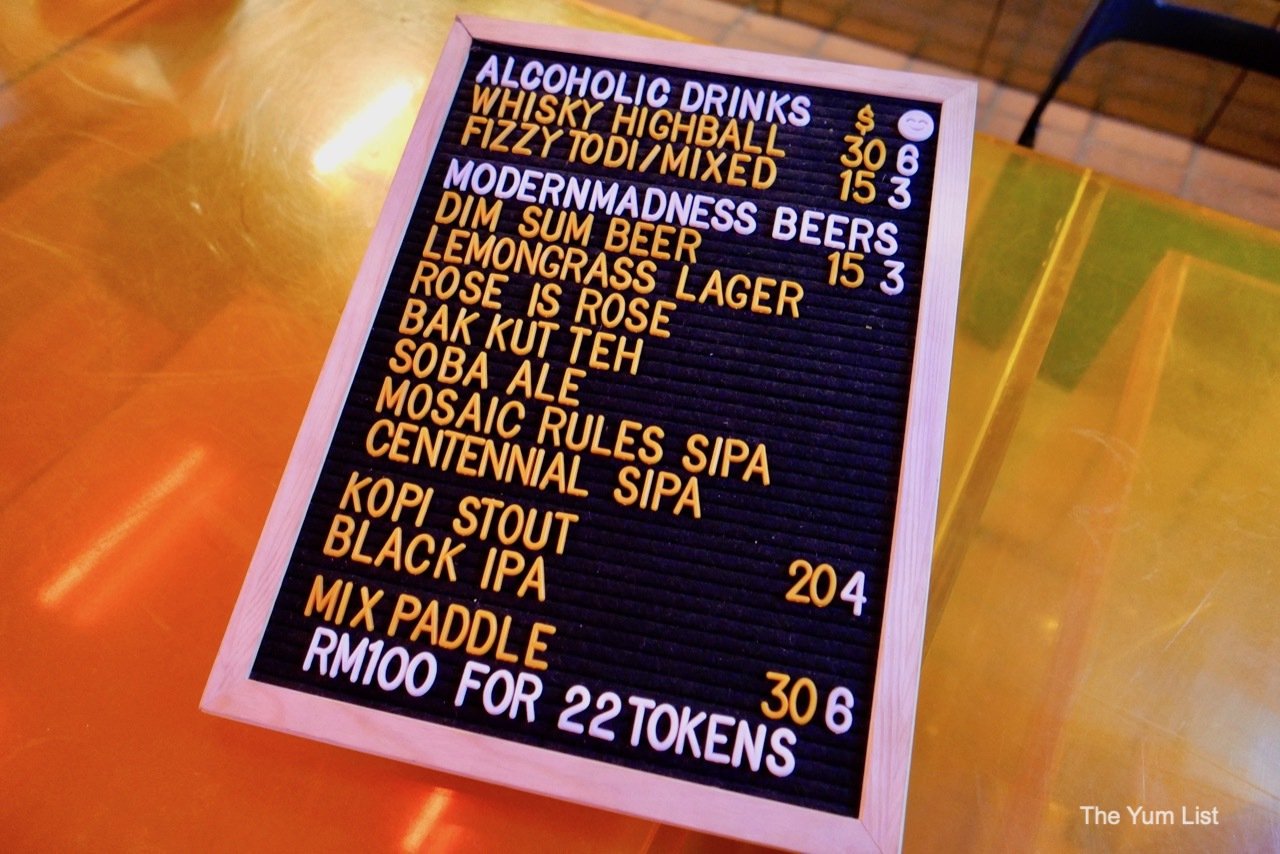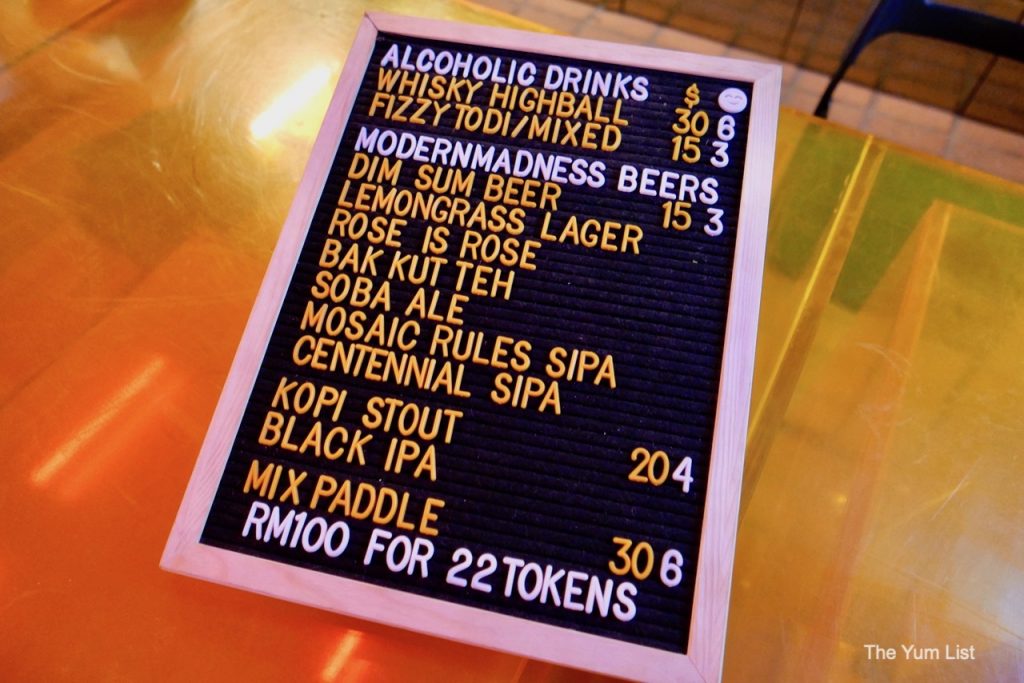 Modern Madness KL – Craft Beer Infusions
Sitting right up at the ordering counter, we tuck into the first of several mixed paddles, a tasting option of any three beers for an affordable price of just RM30. This first paddle is a mix of Kennhyn's lightest beers, beginning with the gentlest, Dim Sum beer. Yes, you read that right. In this glass, lager infused with chrysanthemum, goji berries and puer offers a subtle sweetness and floral aroma to the drink. A second floral option lies next to it in the Rose is Rose, the same lager infused this time with Rosella and Rosebud. The most aromatic of all is the Lemongrass Lager, airy and citrusy, with a light body and smooth finish. This one is my favourite so far.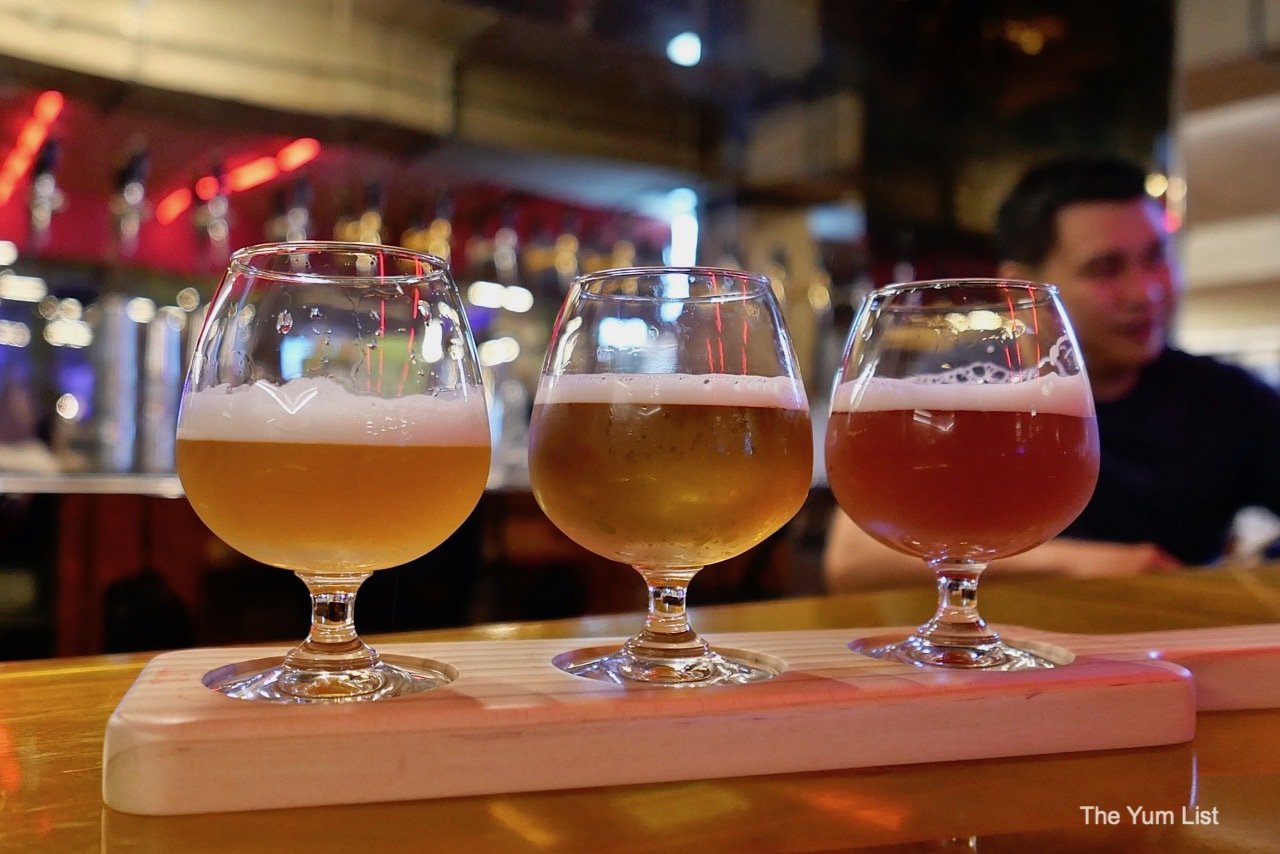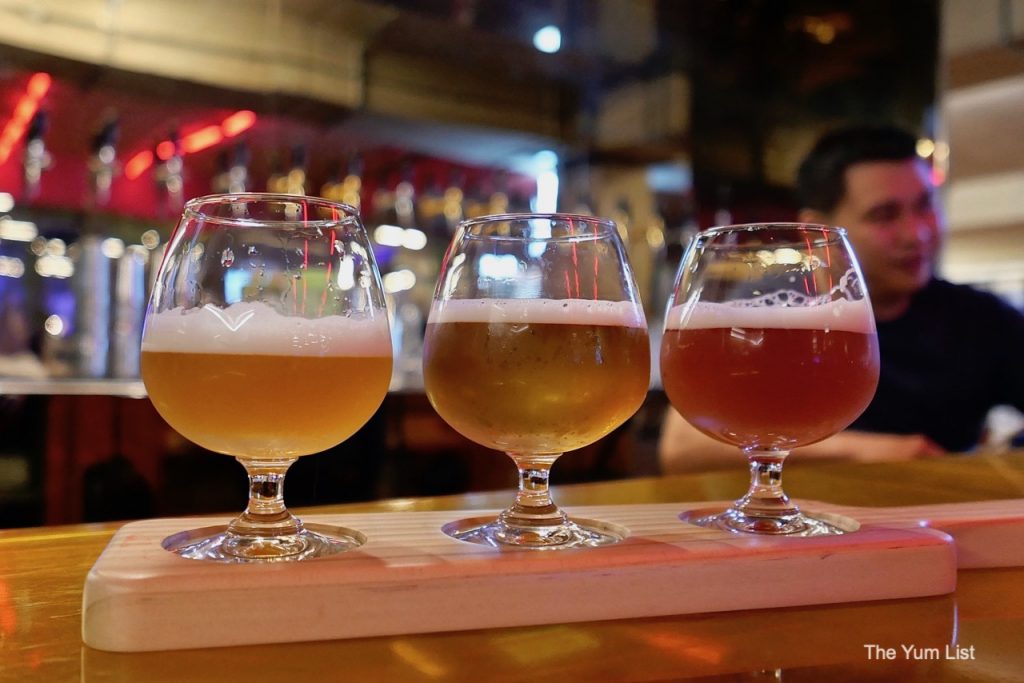 Our second paddle shifts from a herbal bent to a grain focus. The Soba Ale infuses the lager with roasted buckwheat, giving it an unpleasant smell but a certain nuttiness to the finish. The next two are both flavoured as Sessions India Pale Ales (SIPA), each showcasing a different type of hops. The first, Mosaic Rules, is brighter and more citrusy, like an American-style IPA, while the Centennial carries the more bitter notes you'd expect from an English-style ale. I like the flavours of both just fine, but what's unusual is the body. Brewed as lager, they may hold the taste of an IPA, but not the body I'm accustomed to with a full ale.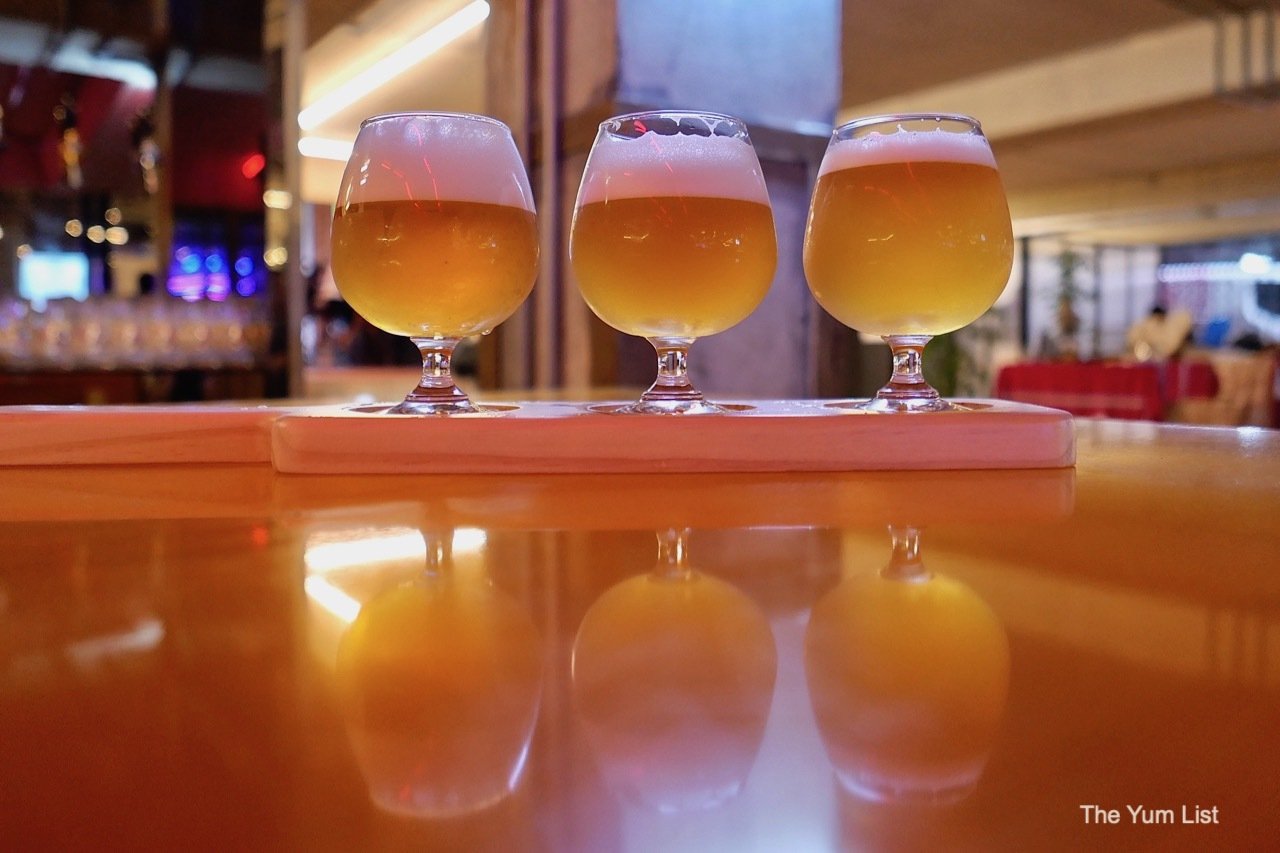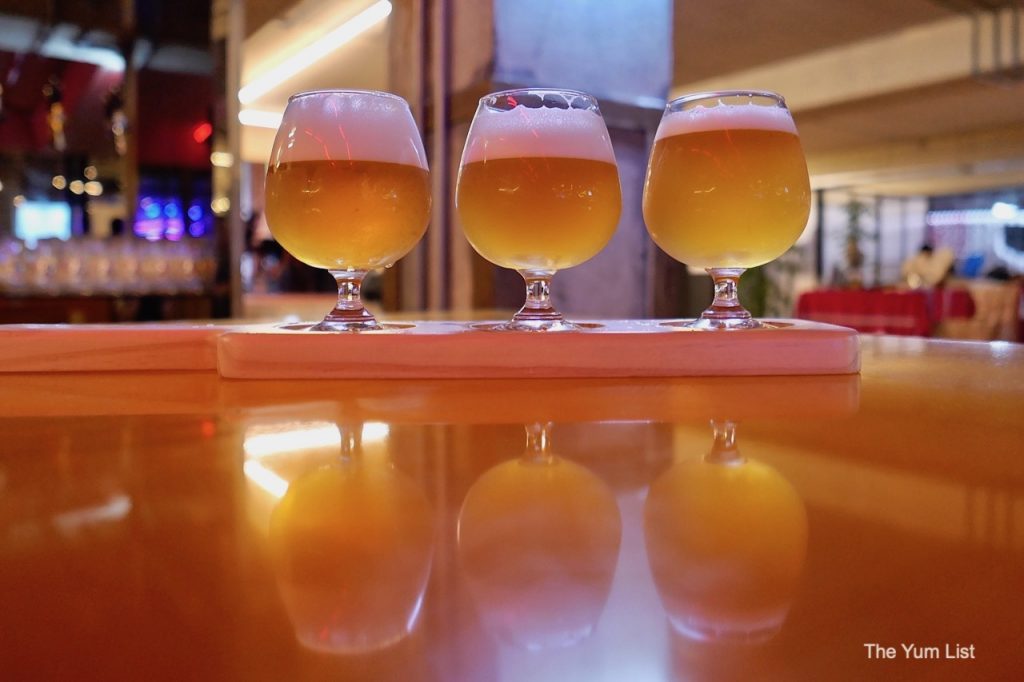 Our third paddle at Modern Madness KL is the mash-up. Keeping up with the IPAs, we first try the Black IPA, intensely hoppy in aroma, but light in body like the others. The Kopi Stout lives up to its name, rich coffee underwriting a solid stout, adding a textured density to each drink. This is delicious. Last of our samples is locally-made Todi, palm wine from Semanyak fermented from coconut sap for a very sour, but oddly addictive beverage. So different from the beers, I find myself coming back to it several more times.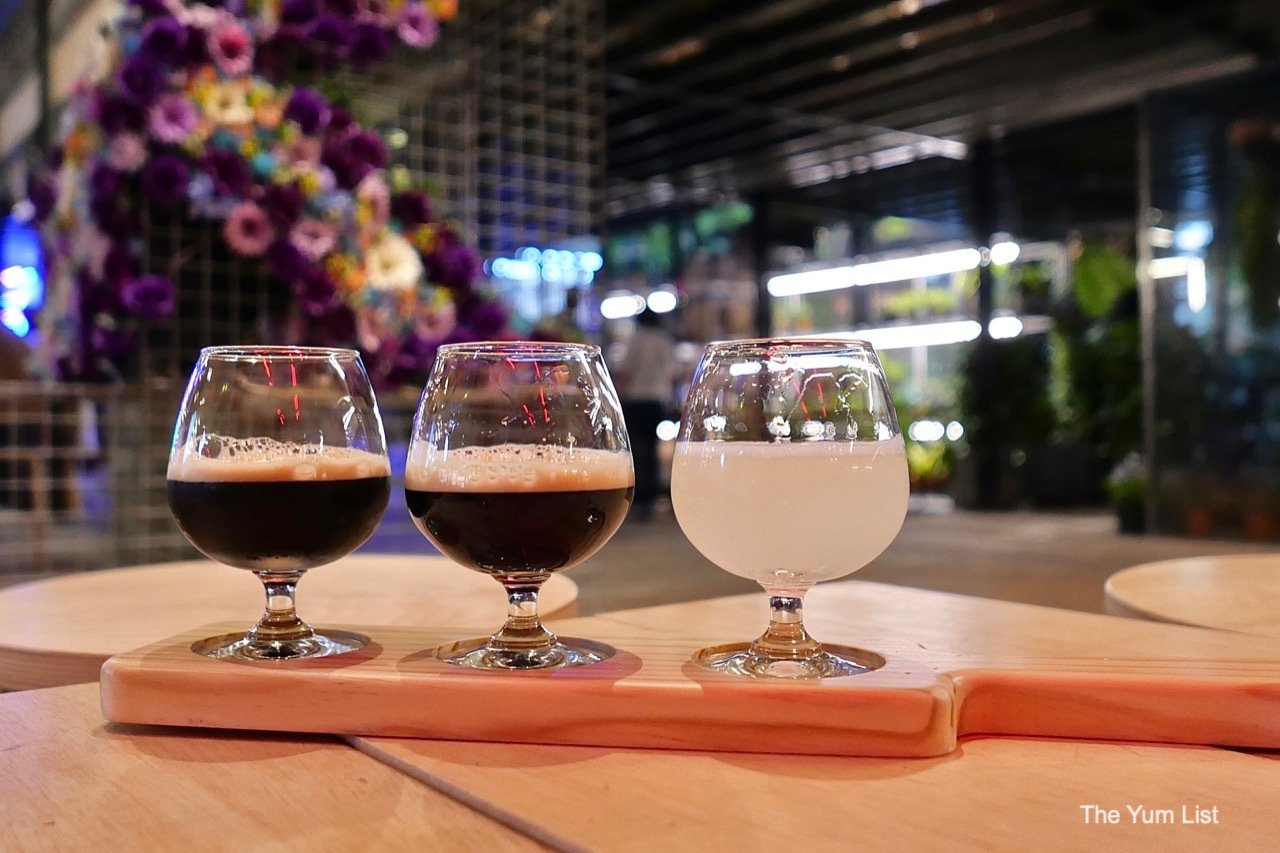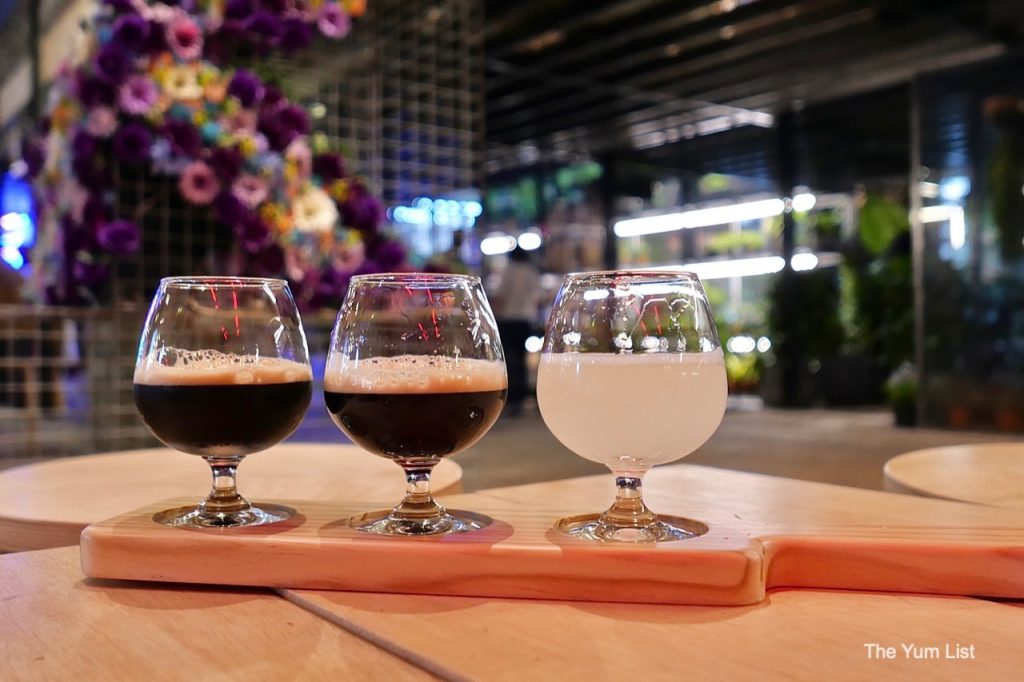 Modern Madness KL Review
At RM15 – RM20 per glass, all of Kennhyn's varieties are a bargain in our fair city that can sometimes charge extortionist prices for alcohol. So if your question is whether to spend your evening with friends OR explore a new place OR sip interesting beers, the answer might be: All of the above! Join the momentum that is building around the renaissance of the Chinatown area and stop at Modern Madness at REXKL for a cold one. Plenty of food pop-ups within shouting distance and you can even take selfies in a photobus! This could just be the answer you've been looking for.
Reasons to visit Modern Madness KL: Very creative beer infusions at affordable prices. Be sure to try the Lemongrass Lager and the Kopi Stout.
Modern Madness KL by Ales and Lagers
REXKL
80, Jalan Sultan, City Centre
50000 Kuala Lumpur
Modern Madness KL
www.facebook.com/ModernMadness
Modern Madness KL Opening Hours
Tuesday to Sunday 3:00 p.m. – 11:00 p.m.
Closed on Mondays.
More on places to get yourself a craft beer in KL here and more on the exciting happenings around Chinatown KL here.