Breakfast Delivery KL – W Kuala Lumpur, W2GO
Breakfast Delivery KL
Monica Tindall
Previous movement restrictions in Malaysia saw the development of W Kuala Lumpur's RETOX 2GO menu. We loved this option and thought it a fabulous opportunity to have brunch in our PJs. This round, the hotel has expanded its offerings to include breakfast, lunch and dinner. I'm an early riser and excited about the early morning prospect, so we fill our a.m. with brekkie delights.
Breakfast Delivery KL W Kuala Lumpur, W2GO
Healthy Brekkie Options
As you'd expect from the W Kuala Lumpur team, the breakfast delivery KL menu offers plenty of contemporary choices made on wholesome ingredients. My tastes are perfectly aligned with the healthier selections in the collection. Still, there is plenty for those wanting to indulge as well.
Chia Seed (RM 30) pudding is a plant-based recipe made with nutrition-packed chia seeds and almond milk. It's naturally sweetened with an array of fresh sliced fruits and whole berries on top. A hint of spice is gifted with cinnamon and something more to chew on with a spoon of dried fruit.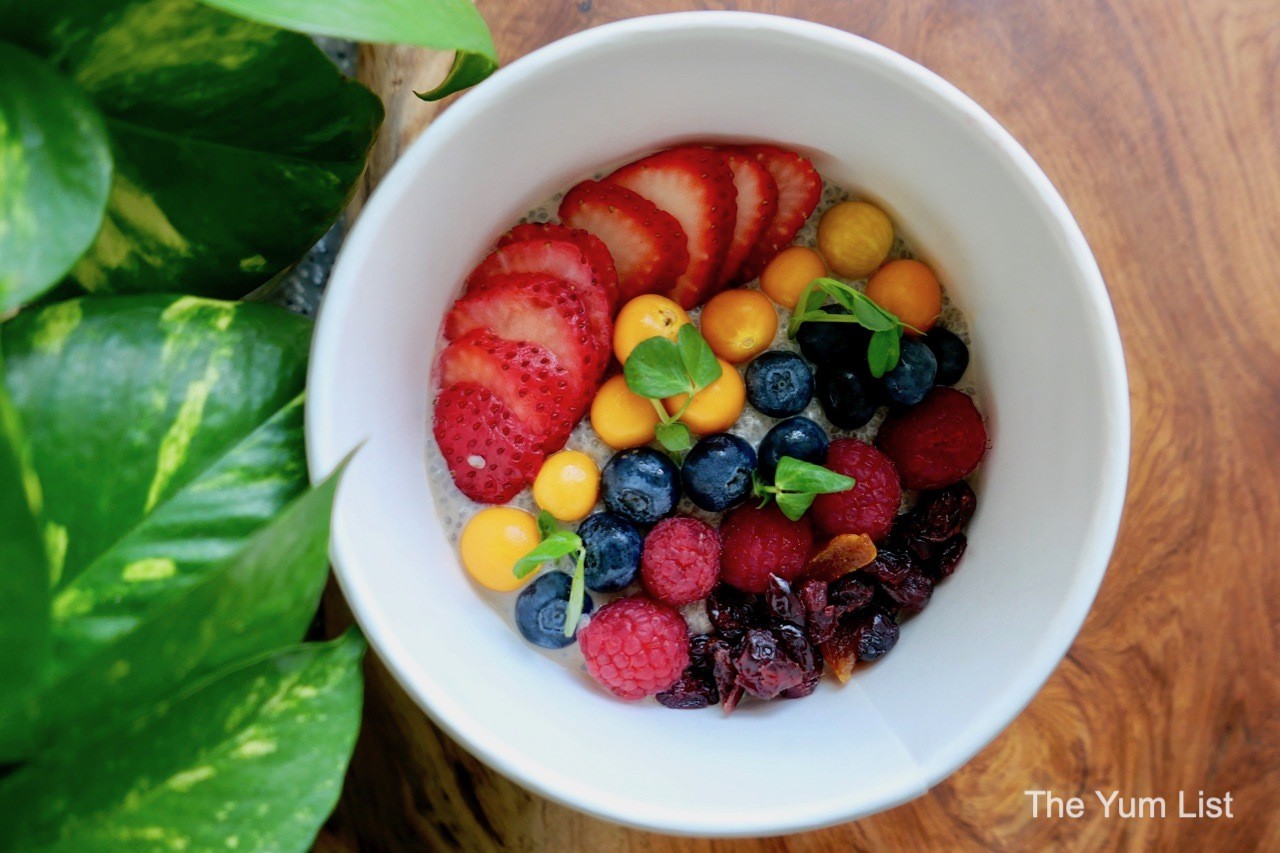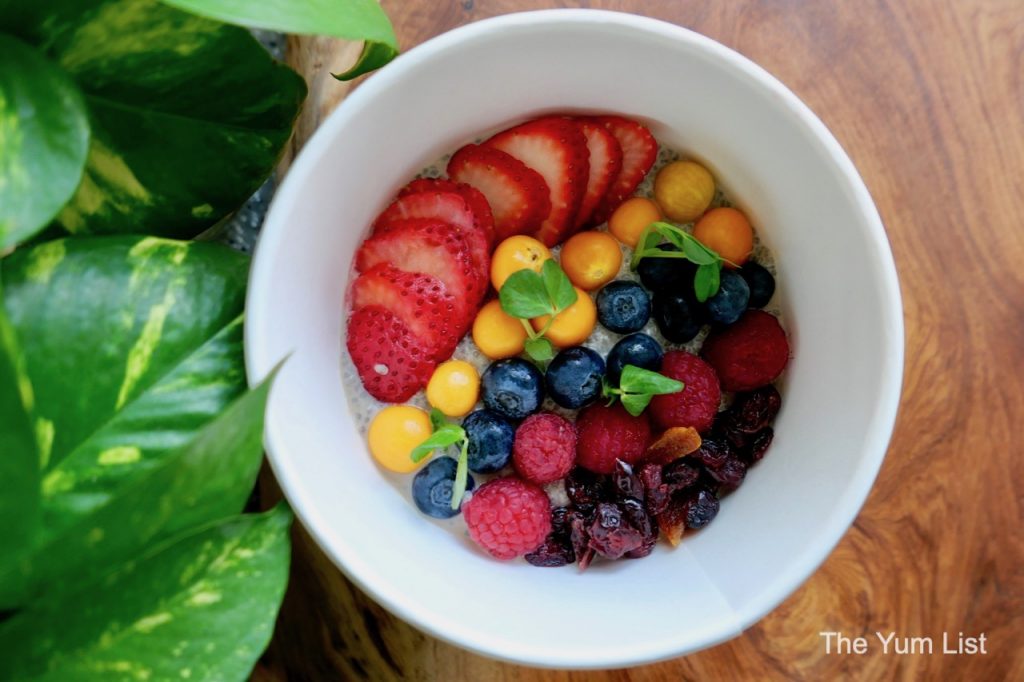 Another order that goes on the guilt-free list is the Granola Yoghurt Bowl (RM 35). Creamy Greek yoghurt is contrasted in crunch with crispy cornflakes and house-made granola. Fresh fruit is prettily arranged on top, and a berry compote is packaged on the side – perfect for adding natural sweetness if you so wish.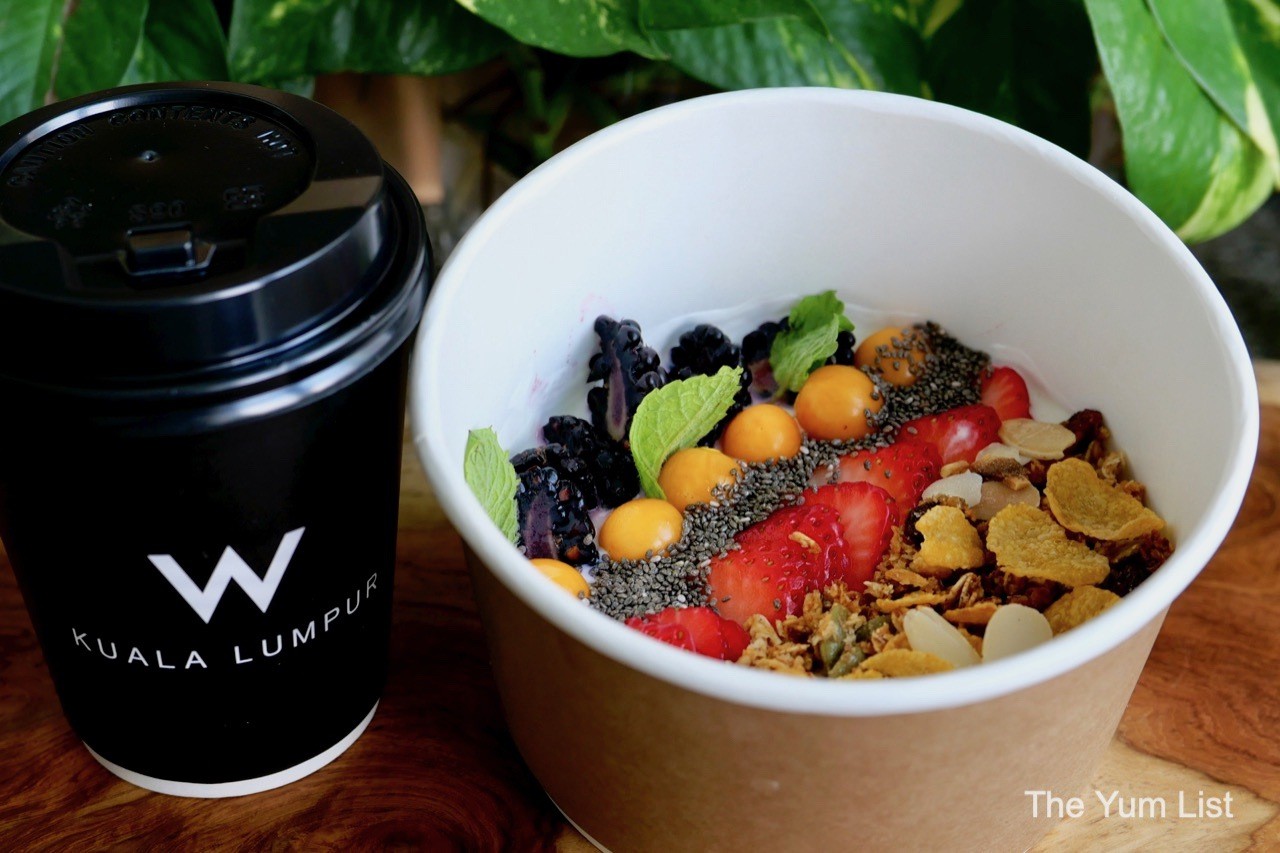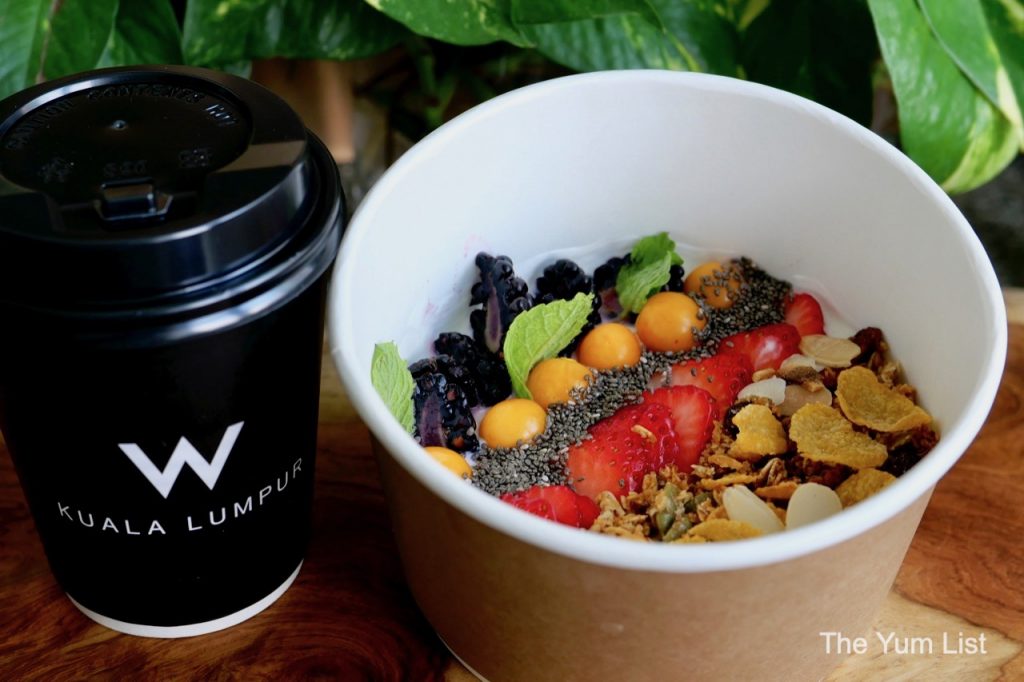 I don't see the avocado toast trend fading too quickly and am happy to indulge in whenever I can. Smashing Avocado (RM 45) is W KL's lushed up breakfast delivery version with soft poached eggs, hollandaise sauce, avocado and asparagus across house-made slices of rye bread. There's something special about the sauce; an extra zip from citrus, possibly yuzu?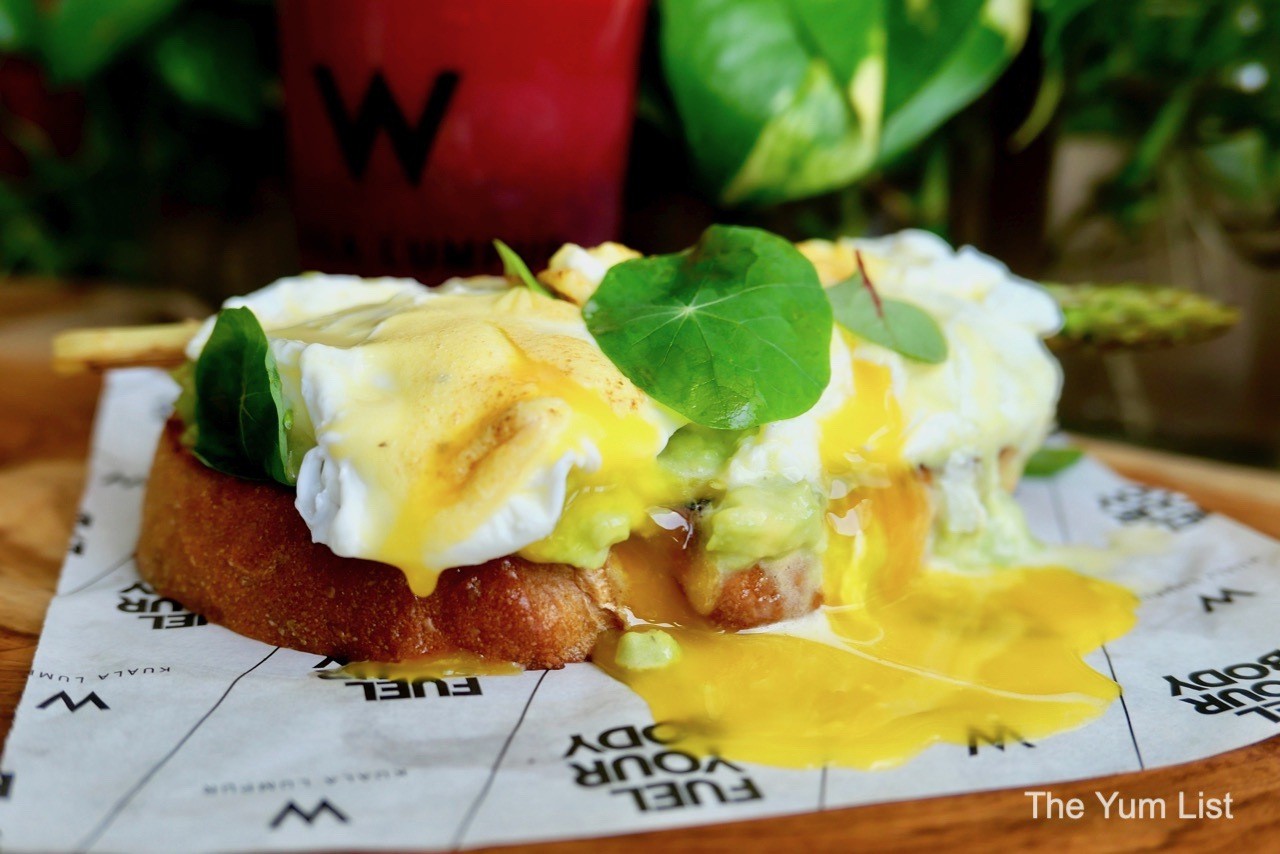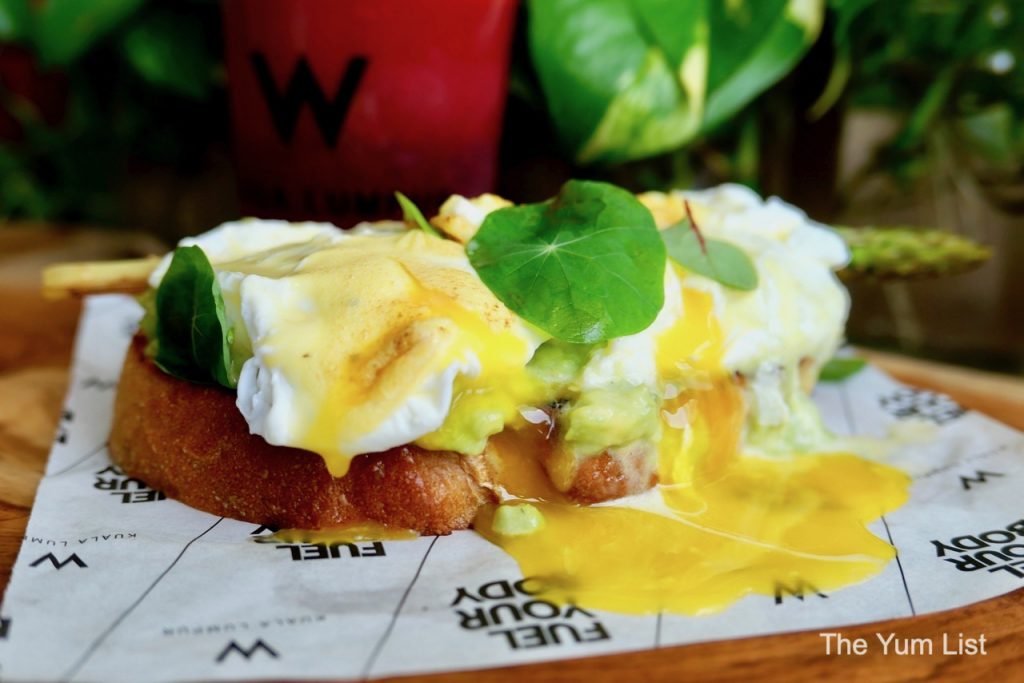 Something A Bit More Lush
The W2GO menu also has plenty for those wanting their KL breakfast delivery to be a bit more decadent. Hubby's pick: Layered Buttermilk Pancakes (RM 30). These fluffy rounds can be topped off with caramel, syrup and whipped cream. They're sent on the side, but I find the dusting of icing sugar and the fresh fruit sufficient compliments.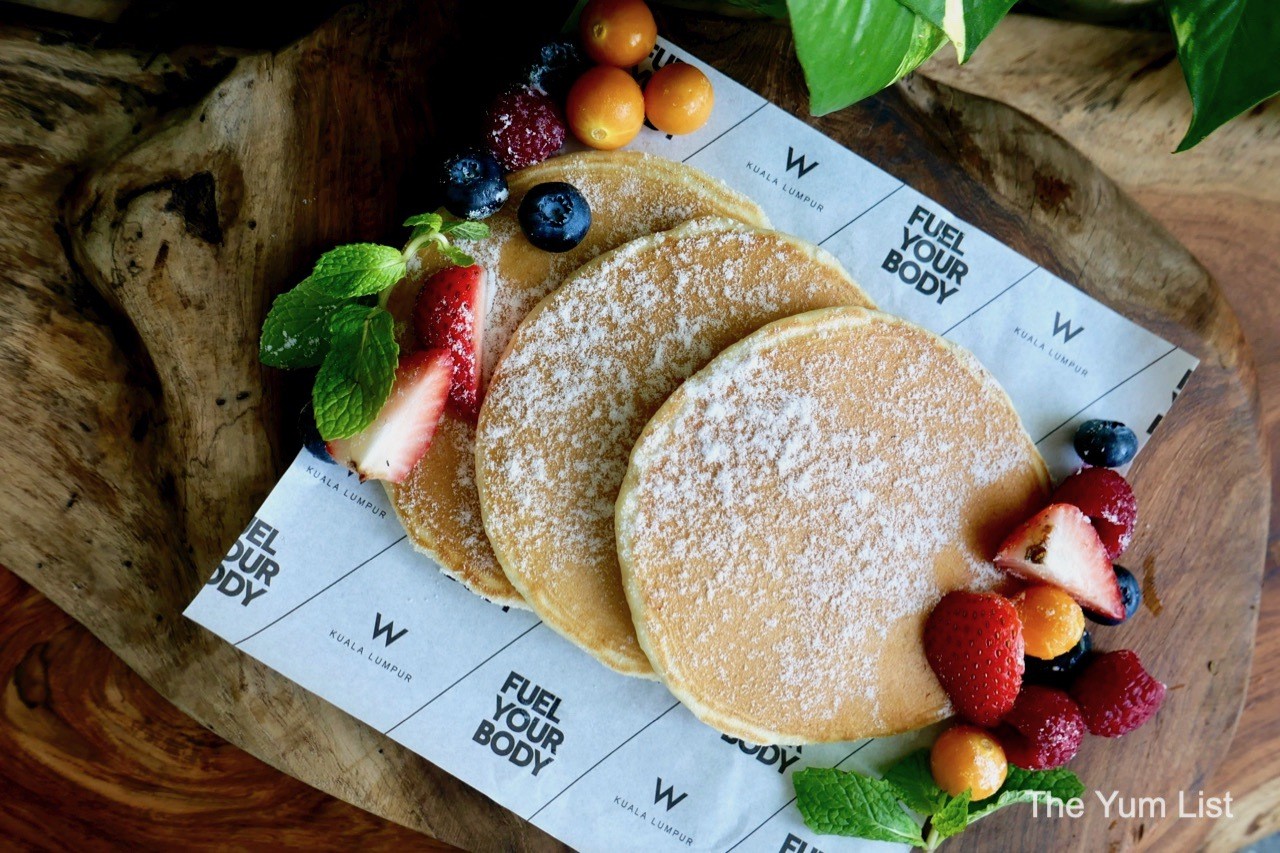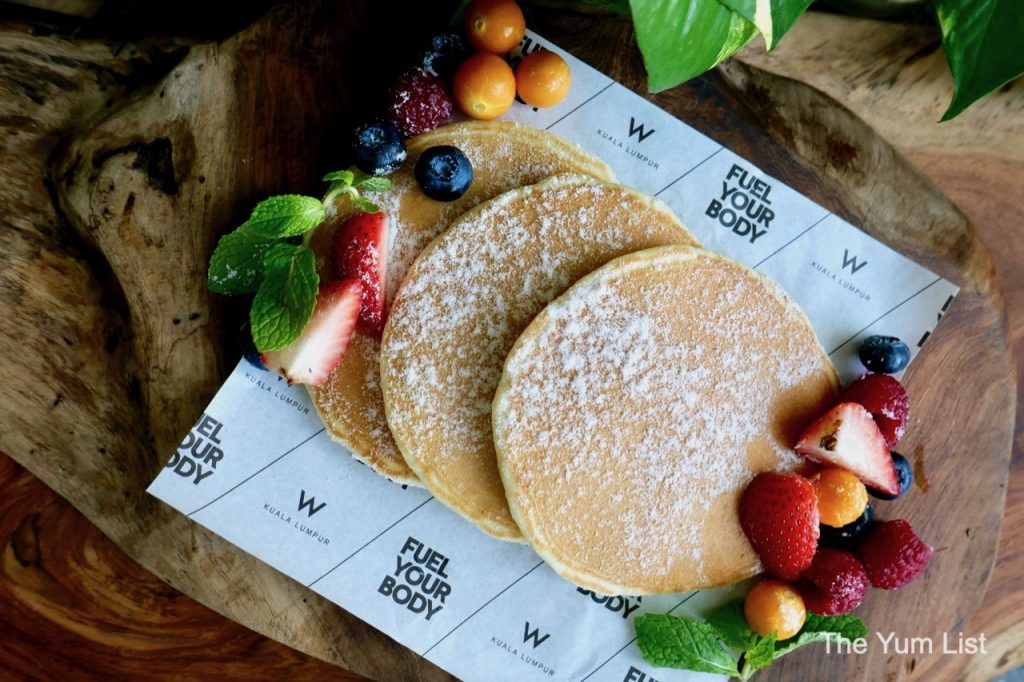 Lastly, Egg on Egg on Egg (RM 40) provides just as the name suggests; a trio of nutrient-rich chicken eggs, salmon roe and avruga (a caviar substitute). Fried kale and sauteed mushrooms bulk up the meal atop house-made sourdough toast. It's all scooped over with a generous portion of hollandaise sauce, proving another delicious dish.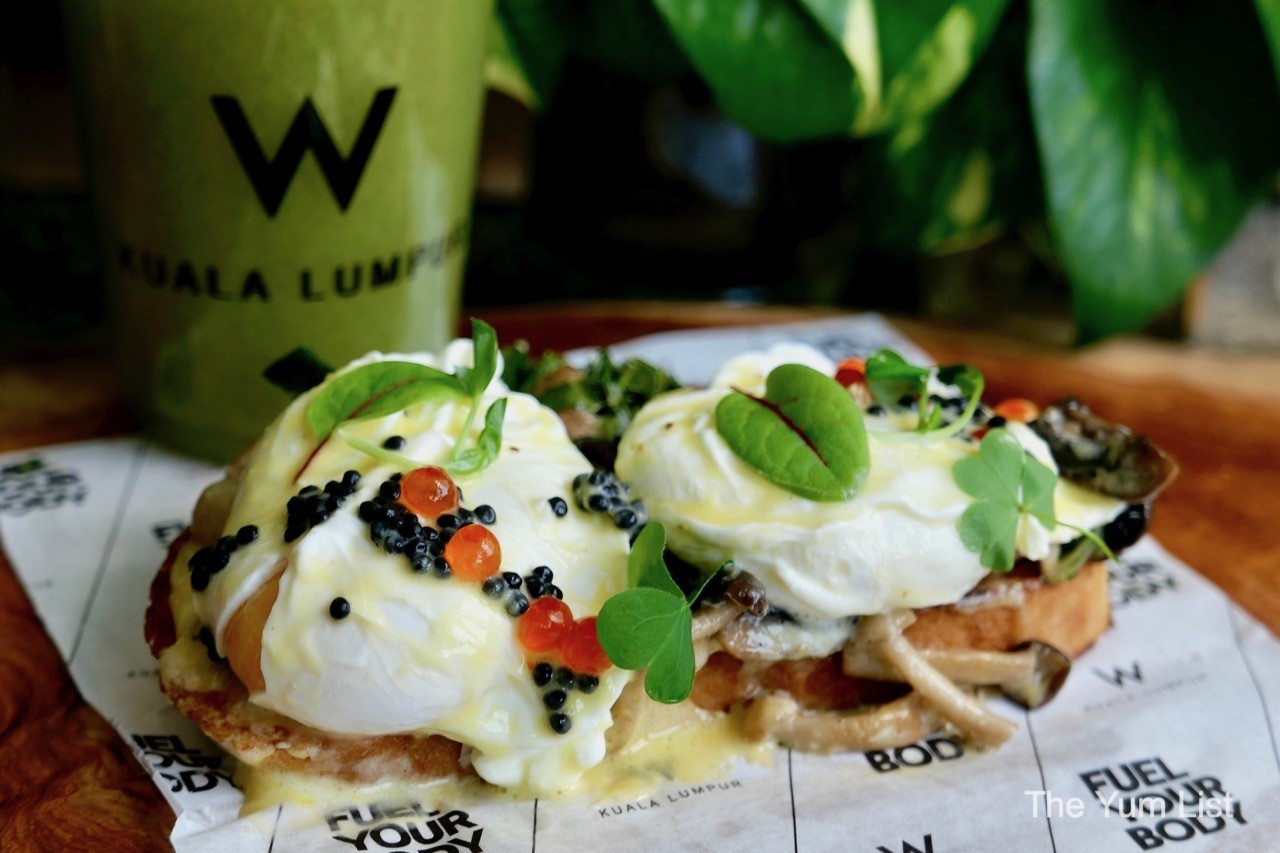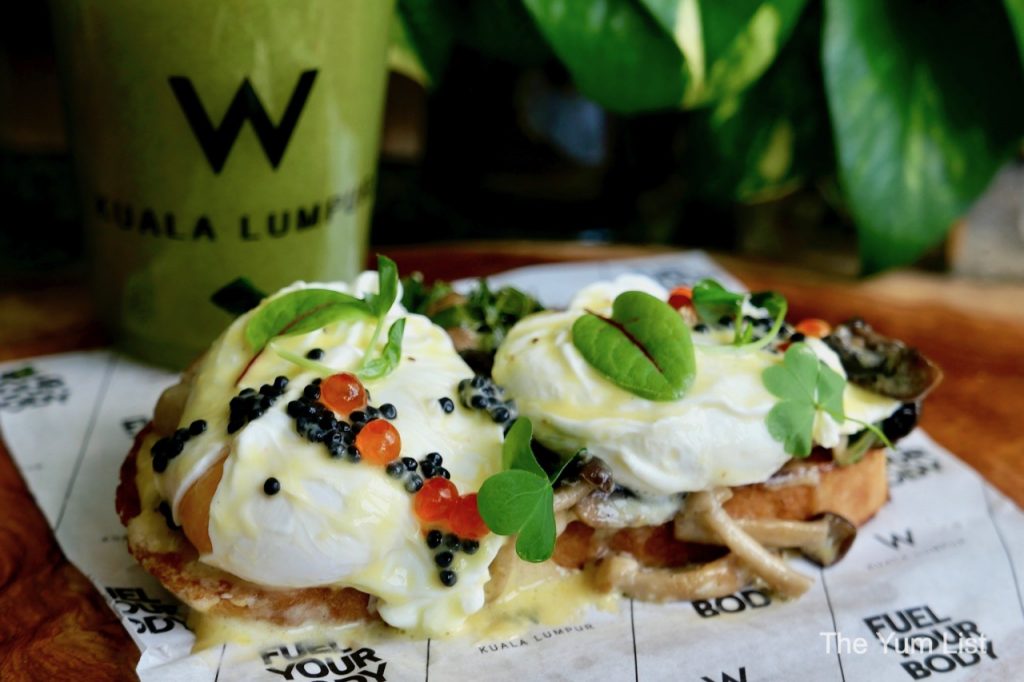 Breakfast Delivery KL – W2GO Drinks
And what's brekkie without coffee and juice (and kombucha in my case)? W KL's breakfast delivery menu can be accompanied by any number of refreshments. They're not listed on their published W2GO menu, but you can request whatever you desire (booze too – check out their brunch list). Coffee (RM 25) is made with Nespresso capsules, juices (RM 25) are freshly squeezed, and I'm rather fond of the local label, Wild Kombucha (RM 25), that they stock. Do try the cultured coffee flavour – excellent!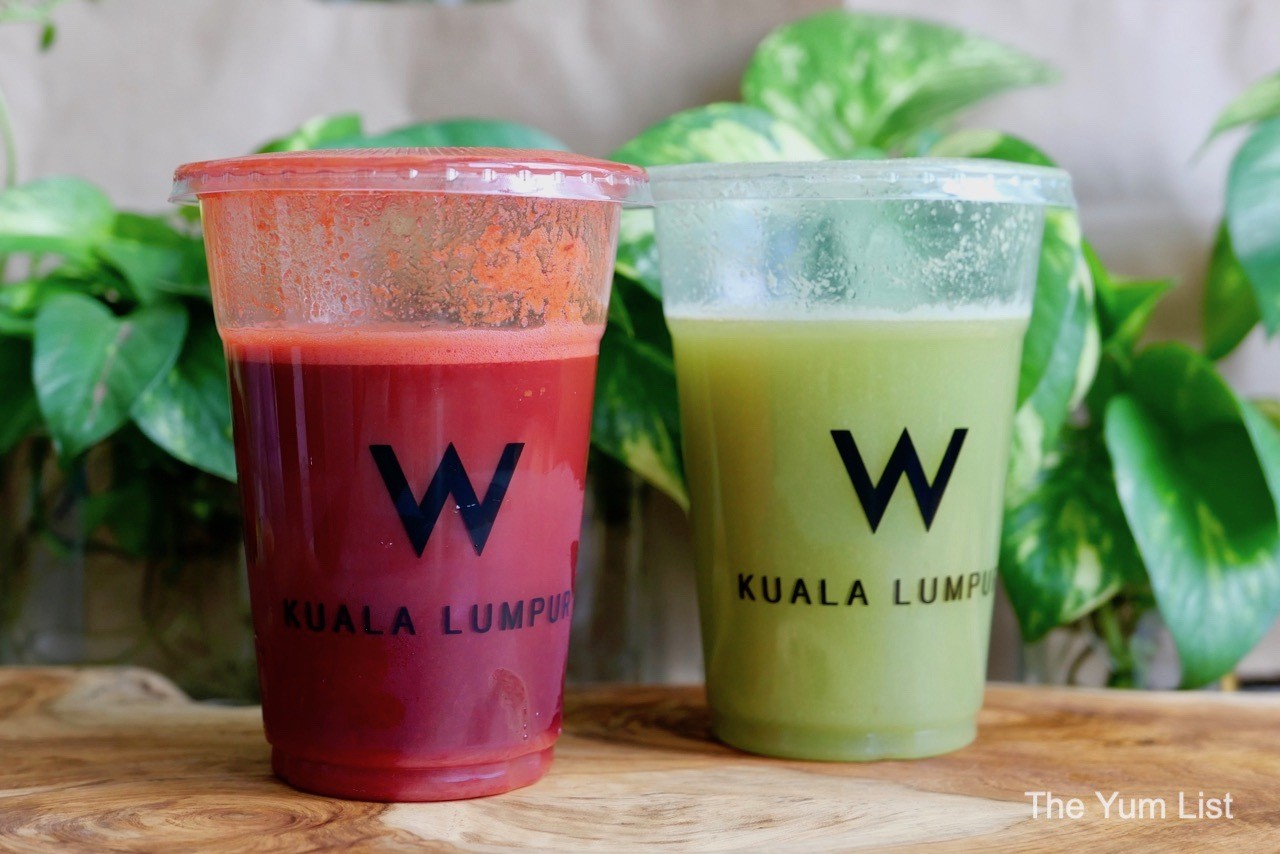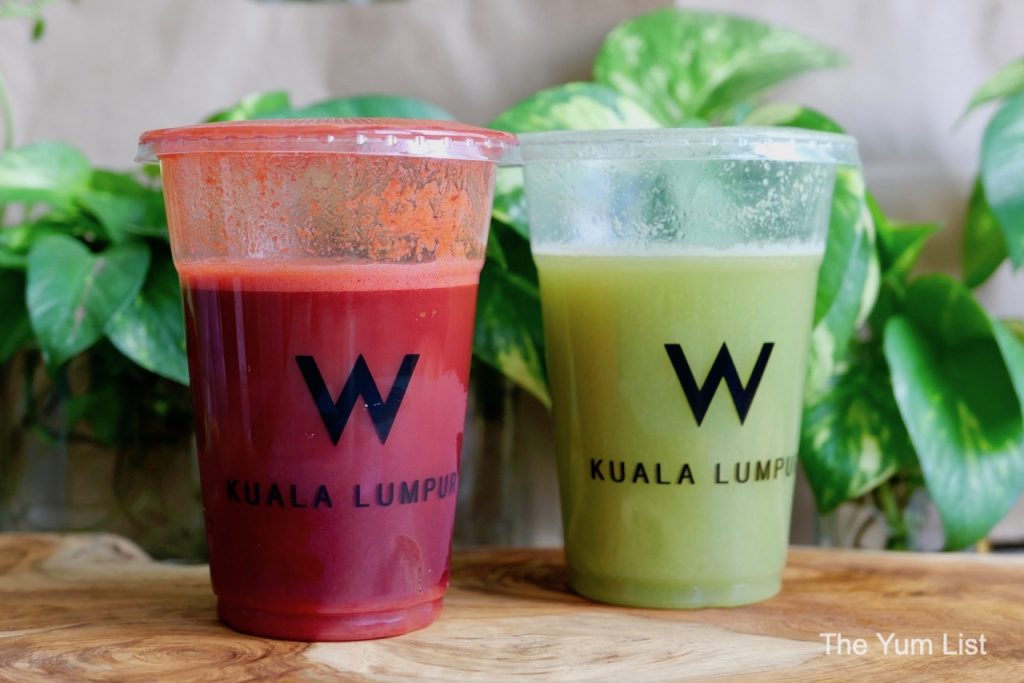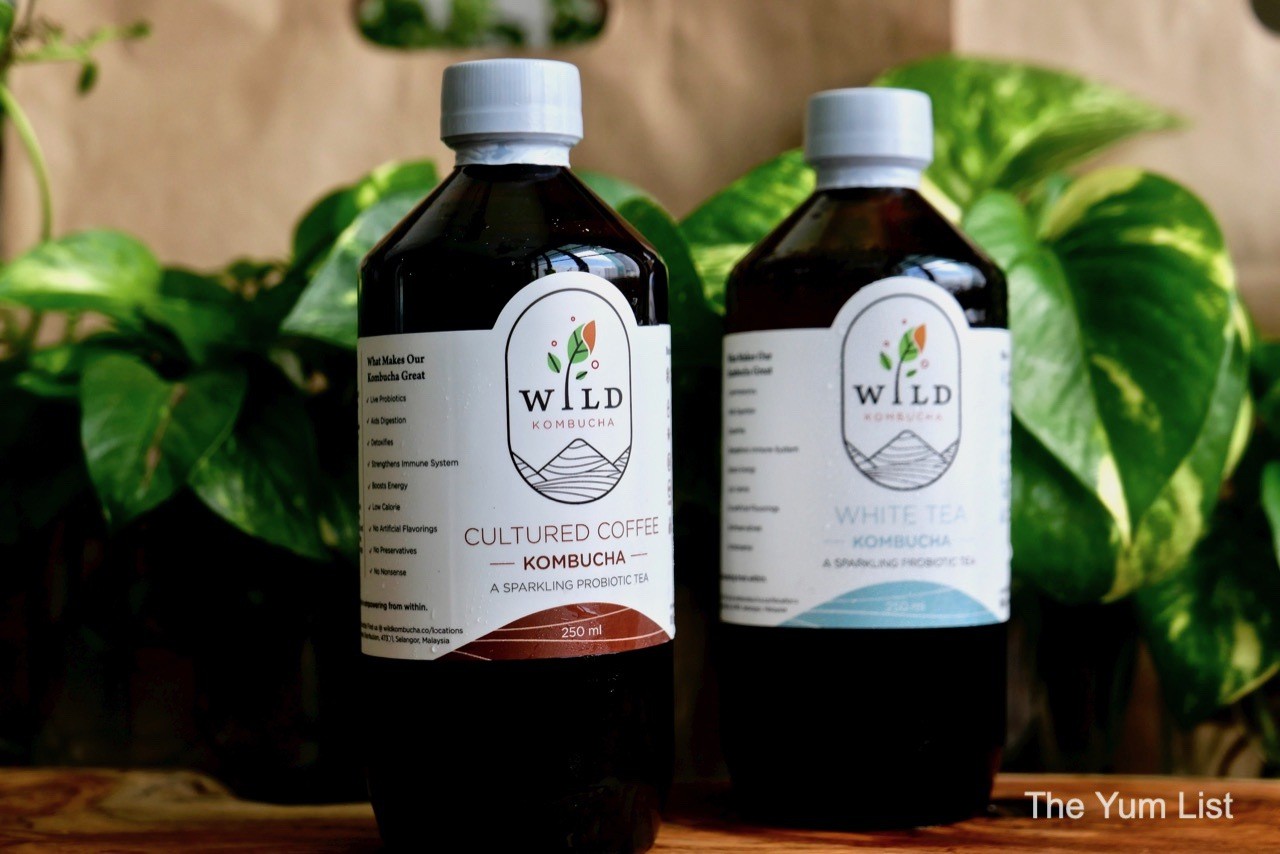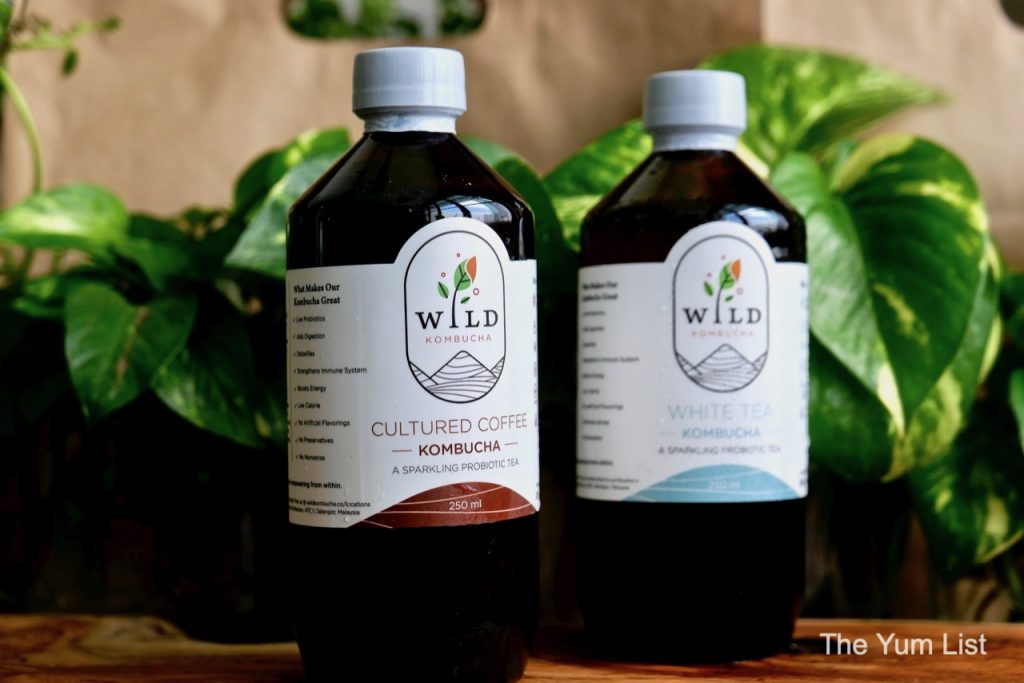 Reasons to get your breakfast delivery KL from W Kuala Lumpur: many healthy choices; bright wholesome meals.
Breakfast Delivery KL by W2GO
+6012 347 9088
[email protected]
www.wkualalumpur.com
Delivery & Pickup from 6:30 am – 7:30 pm
Find more food delivery services in KL here and stay up to date with the latest happenings around Malaysia here and here.