MCO 3.0 Food & Beverage Deliveries
Monica Tindall
While I await the day for this pandemic craziness to be over, there are a few things I've learned to help me through this round of restrictions. The most important is stocking the cupboards with food that is both nutritious and delicious. When uncertainty prevails, and everything I've planned is thrown out the window due to all-too-frequent and sudden changes, I take comfort in the immediate pleasure a favourite food or drink can bring. That's not to say I advocate stress eating but rather in finding joy in the small things – those that can be appreciated, here and now. I'm learning to let go of thoughts of tomorrow and working on being more mindful of the present. That quiet moment spent sipping my favourite coffee in the morning, or delight felt realizing there's a tub of almond butter ice cream in the freezer – that's what I'm attempting to extend.
Hence, this list has been compiled with the experience gained from two MCOs. I'm grateful for businesses that have sprouted or adapted over the past year to service KLites with indulgences that are at the same time scrumptious and nourishing. I'm well-prepared with this compilation of MCO 3.0 food and beverage deliveries and hope you benefit from them too.
MCO 3.0 Food & Beverage Deliveries – The Yum List Must-haves
Is there anything better than a freshly toasted slice of spongy sourdough with a crunchy crust drizzled with extra virgin olive oil and sprinkled with salt? Maybe… two! The lovely team who run The Kefir King not only deliver superb loaves but each one comes with a little humour as well. Don't miss the small slip of paper in the wrapping for a smile on delivery.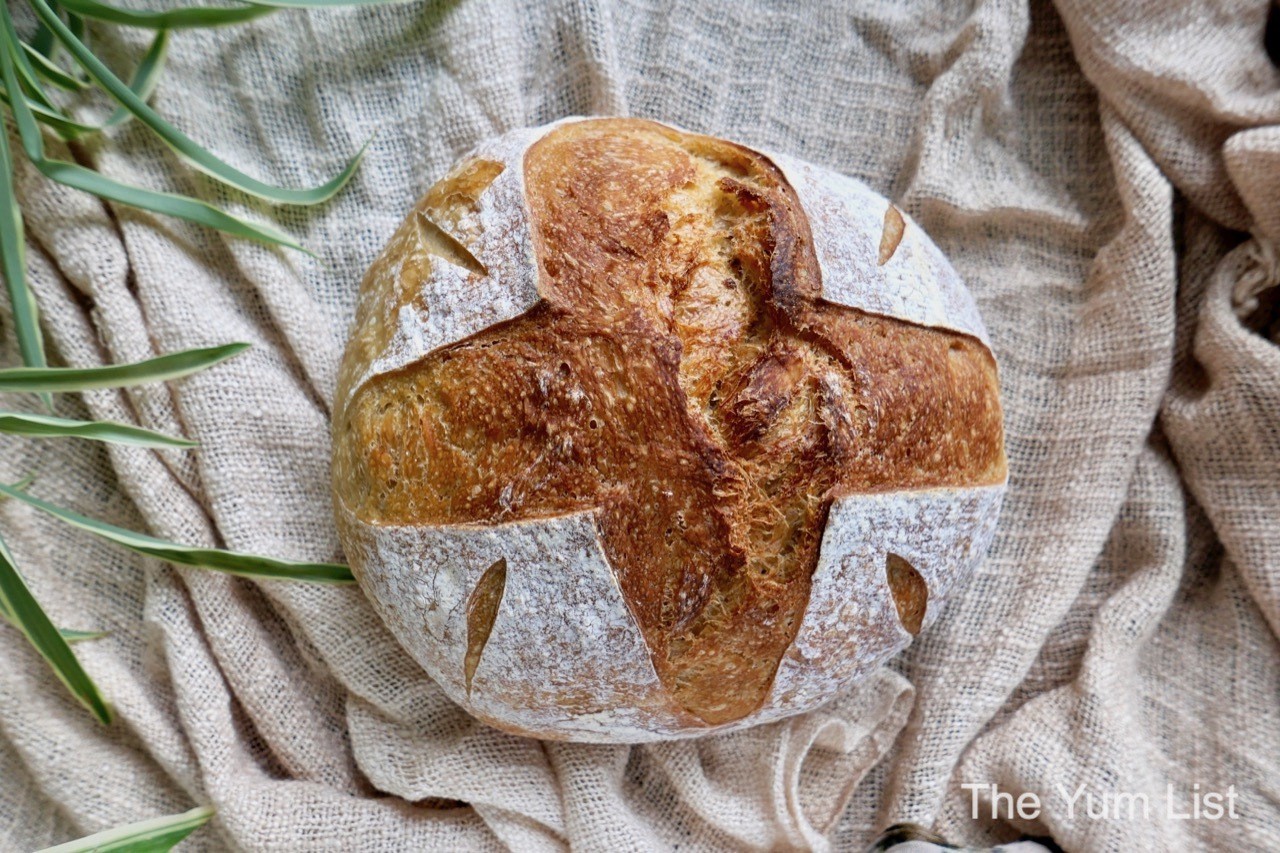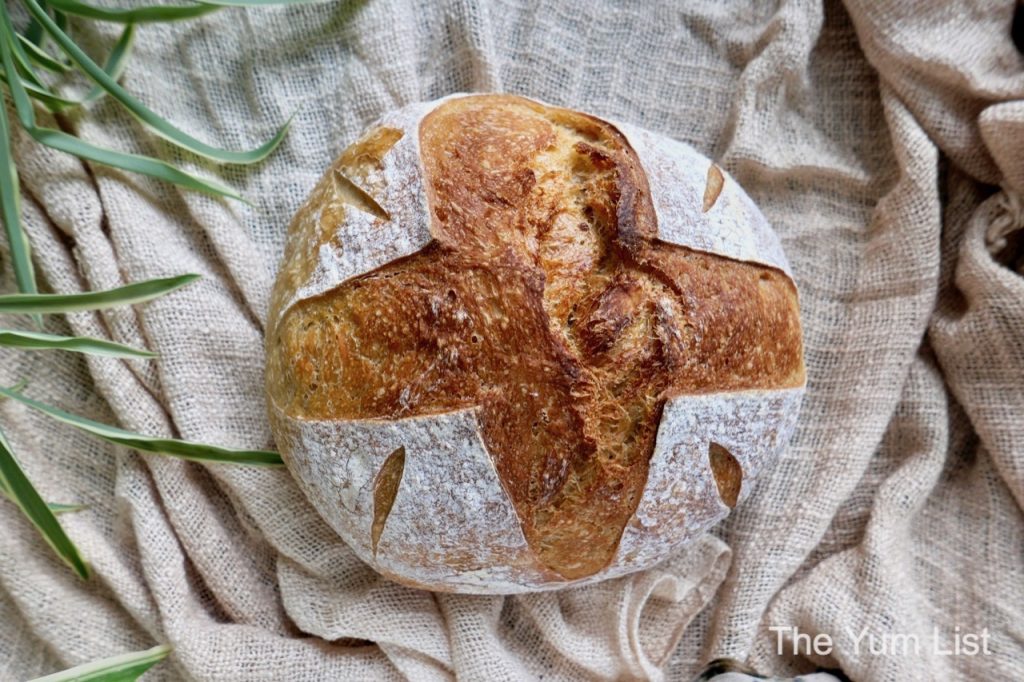 MCO 3.0 Food & Beverage Deliveries – Coffee Beans – Brew & Bread
You might say I'm a bit of a fuss when it comes to coffee. That doesn't mean I'm caught up in the third wave coffee culture trend though. While I certainly appreciate speciality beans and the fruit and acidity that can be achieved with a lighter roast, my taste buds are old-school. I prefer a medium to dark roast, a balance between acidity and bitterness and a sturdy body in my cup. Brew & Bread's Driver blend (Indian, Colombian & Ethiopian beans) provides just that – you could say it "drives" my day towards a positive start.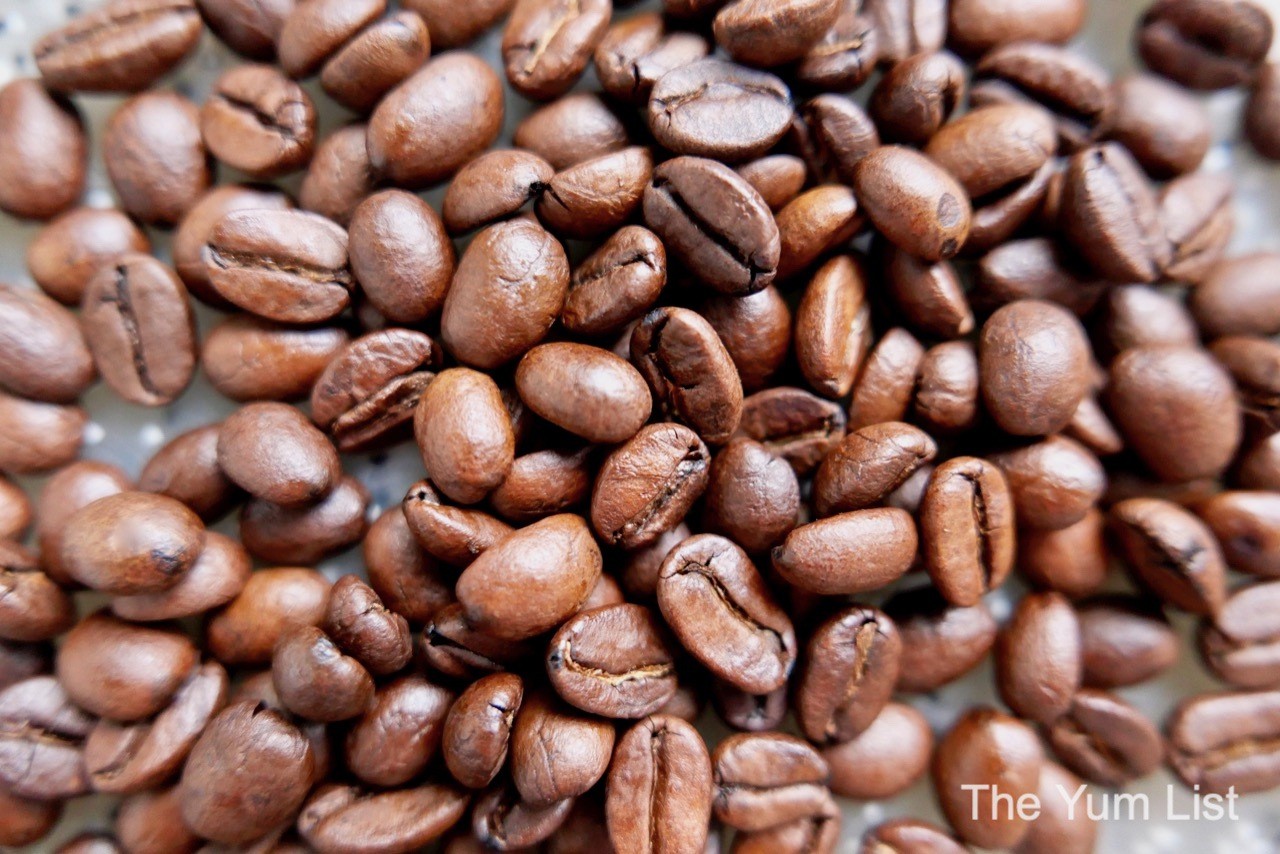 While coffee sets my day off in the right direction, matcha keeps me on track for the rest of it. The shaded green tea crops used for matcha production causes the release of l-theanine. This is responsible for a slower release of energy, compared to the quick boost from coffee. Therefore, even though it has high caffeine content, it is slow-release, building a steady buzz over six to eight hours. I love the matcha shots from Oh Cha Matcha and order enough for two weeks at a time. They're great immune boosters and just the right size for a daily dose. The Bentong ginger and turmeric recipe has a steady kick, while the orange is a little sweeter and fruitier.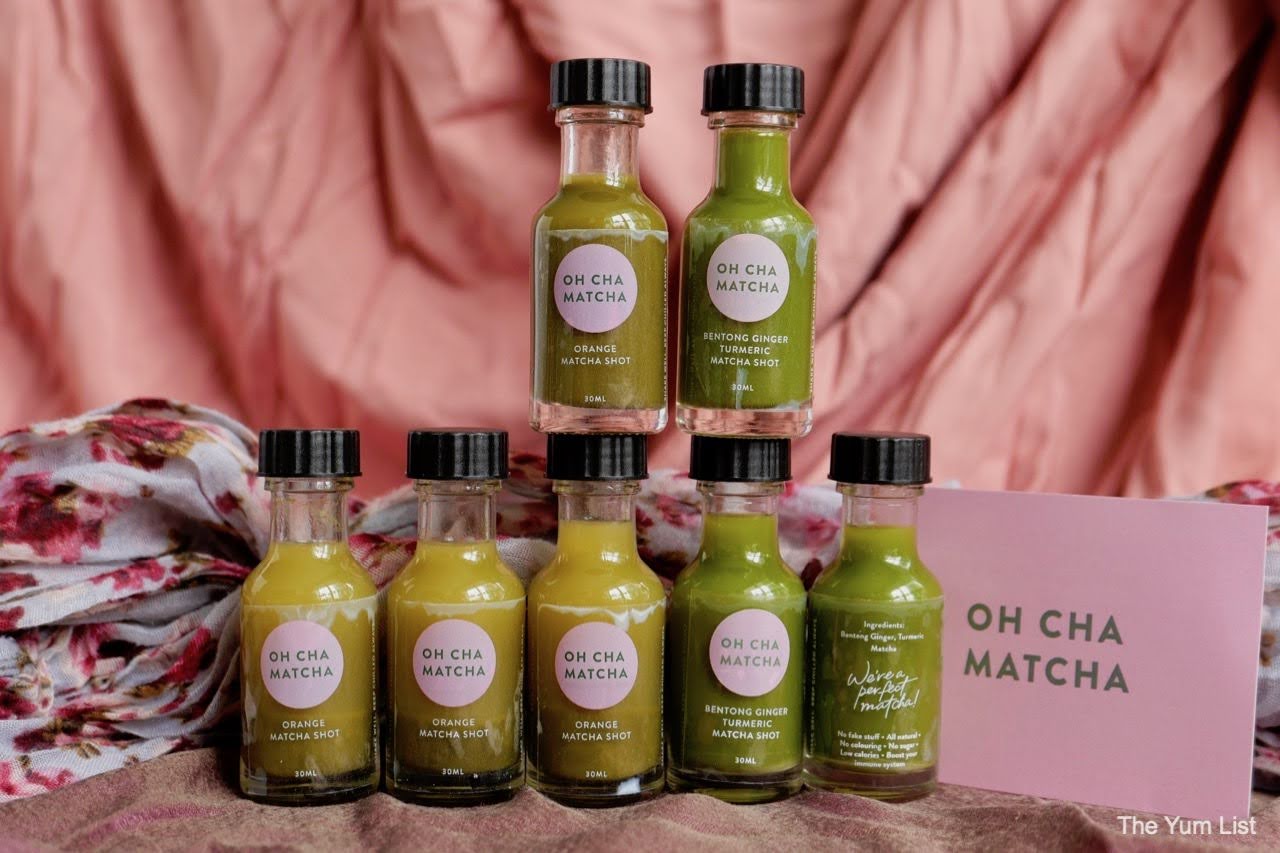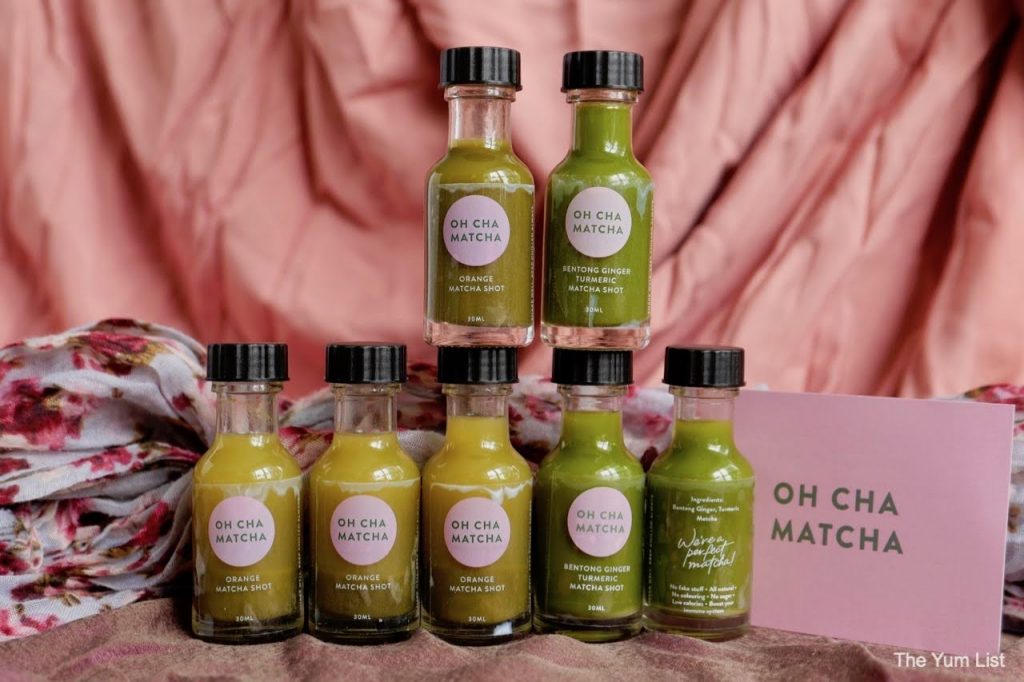 Frozen Açai Pulp and Sorbet – Cabana Açai
The benefits of açai, a nutrient-packed berry from the Brazilian rainforest, are well-established. They're loaded with antioxidants and high in fibre and hence all of the associated benefits that go with that. The team at Cabana Açai import berries that have been pulped and frozen within 48 hours of harvesting, which optimizes their nutrient content. I appreciate their flavour as they are not as sweet as many berries and have a mild earthiness to them. This means that they are fantastic partners in smoothie bowls (obsessed) and shakes. From Cabana Açai I order packs of the pulp for my smoothies (current fave combo – açai, banana, turmeric, black pepper, oat milk), and their ready-to-go sorbets. The sorbets do contain sugar but they are a quick snack when I am too short on time to blend my own. The website currently offers free delivery for orders within the Klang Valley and RM10 off for orders outside the Klang Valley with a minimum spend of RM50.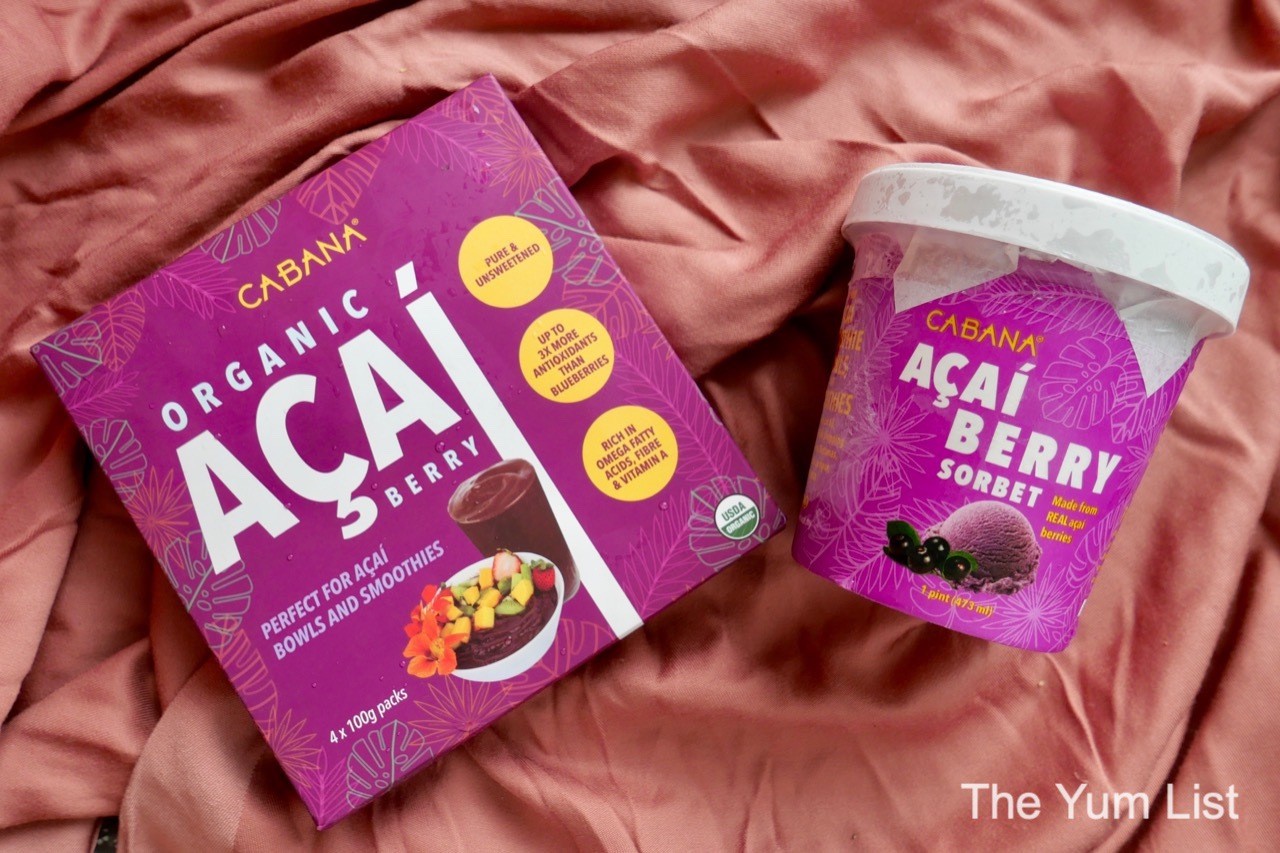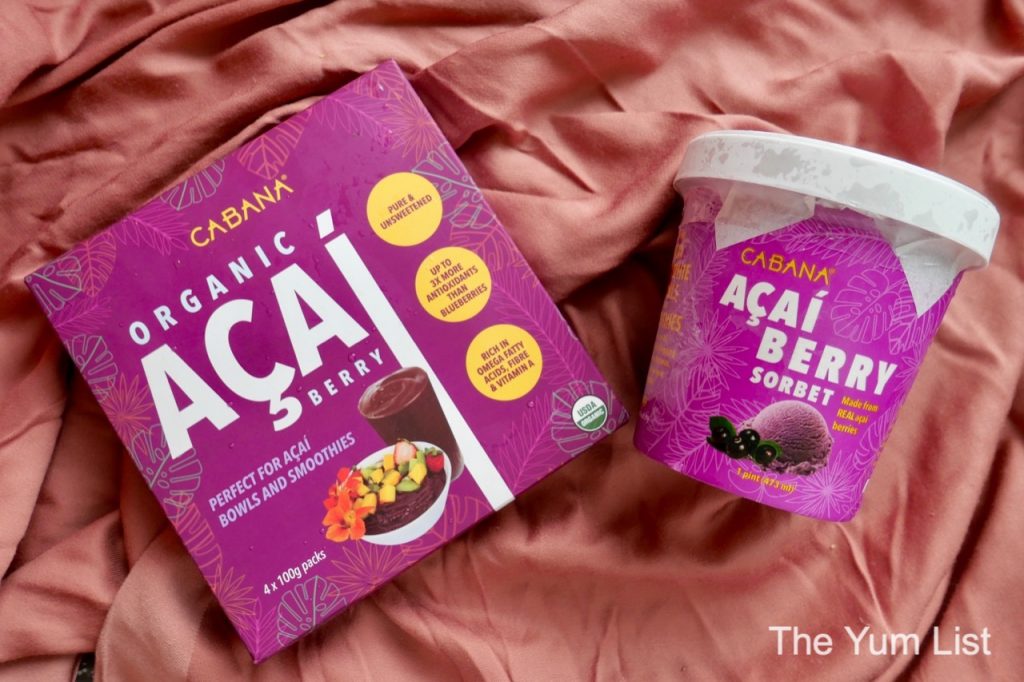 As we're on the topic of superfoods, cacao seeds are high in antioxidants, however, you lose most of those benefits with many commercial chocolates due to processing and the addition of sugar and fat. I've found a workaround though; one where I can have my chocolate (cake) and eat it too. Chocolate Concierge, a Malaysian small-batch tree to bar chocolate maker, makes a product that is chocolate from 100% cacao seeds. As it's unroasted, it's not as bitter as many dark chocolates. Instead, it has a rather 'green' profile and is as close as it can get to what the cocoa beans naturally taste like while still enjoying it as chocolate. There are no added sugars, preservatives, or other fats – so those natural health benefits of the prime ingredient are maintained. Best of all, it tastes delicious! Additionally, Chocolate Concierge has several sugar-free and vegan products, and all of their production is gluten-free.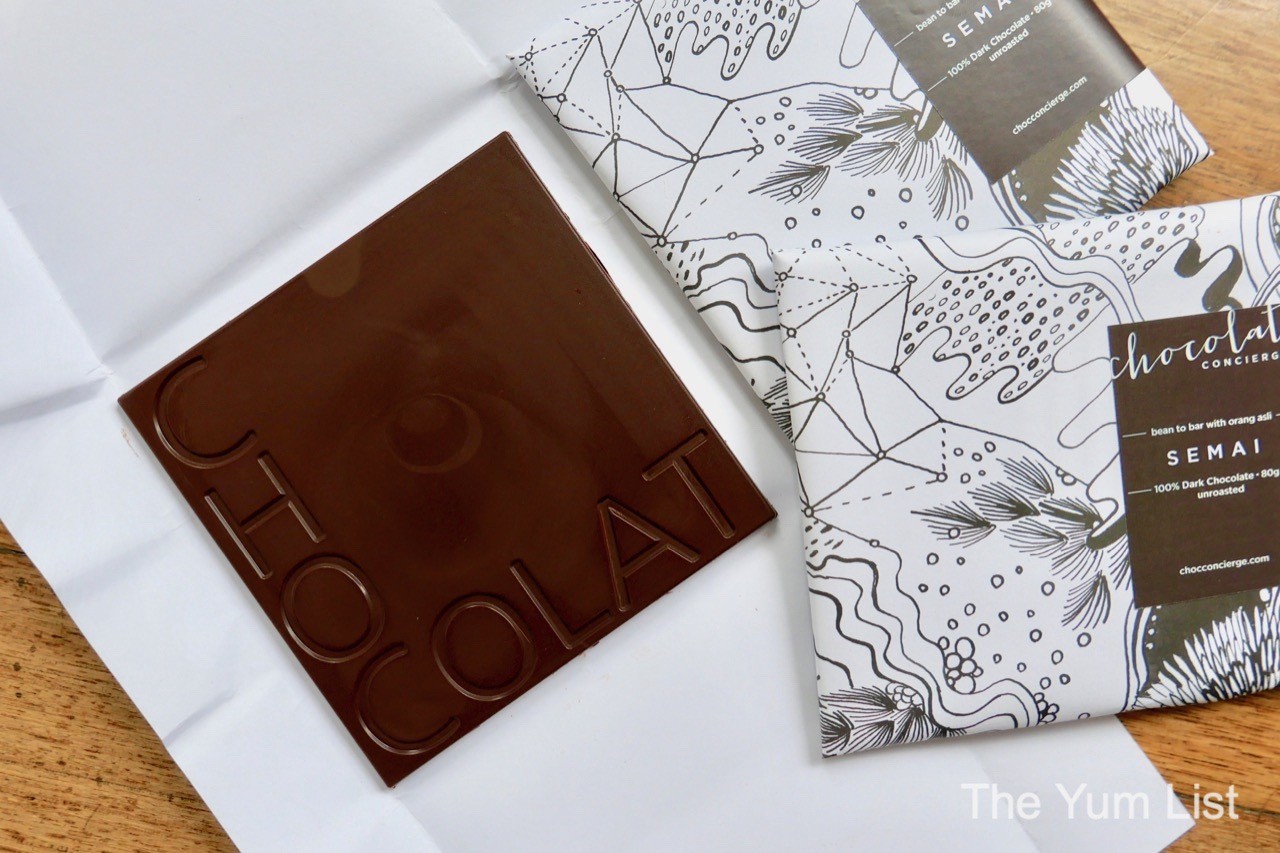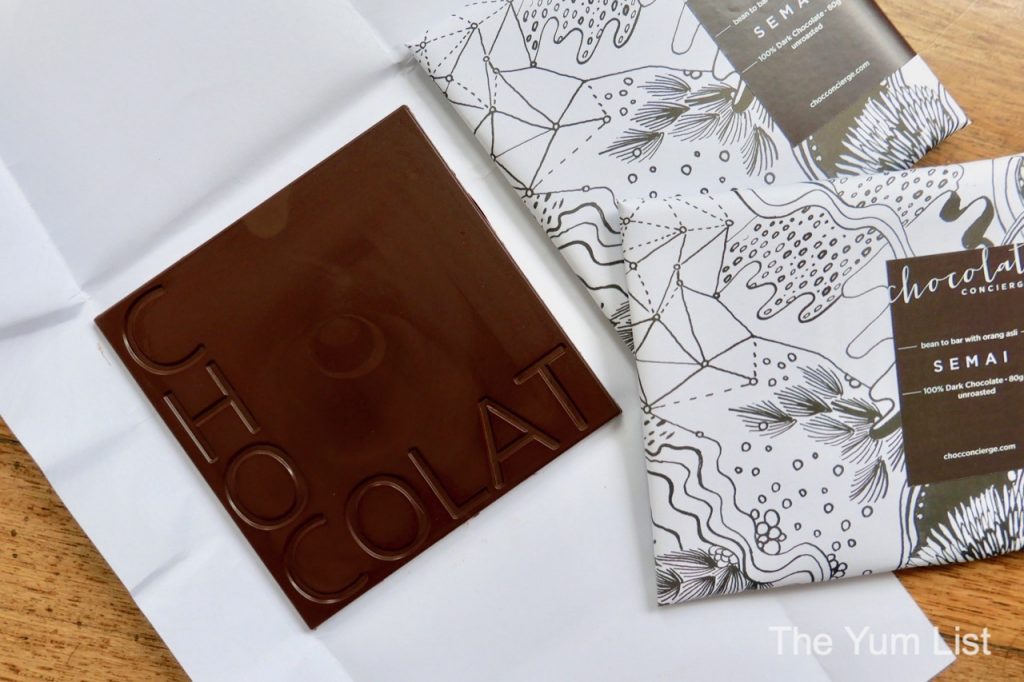 MCO 3.0 Food & Beverage Deliveries – Vegan Ice Cream – Kind Kones
I'm not a dessert-eater but ice cream is an exception – even better if it's vegan and "guilt-free", right? I get so much pleasure from opening the freezer and knowing that there's a little treat inside that is both kind to the earth and tastes delicious. Everything at Kind Kones is made on natural, wholesome ingredients. You'll find no artificial colourings or flavourings, no preservatives, no dairy, egg or soy in their ice cream, and the majority of their flavours are gluten-free! My favourite flavours are passionfruit, charcoal vanilla and almond brittle.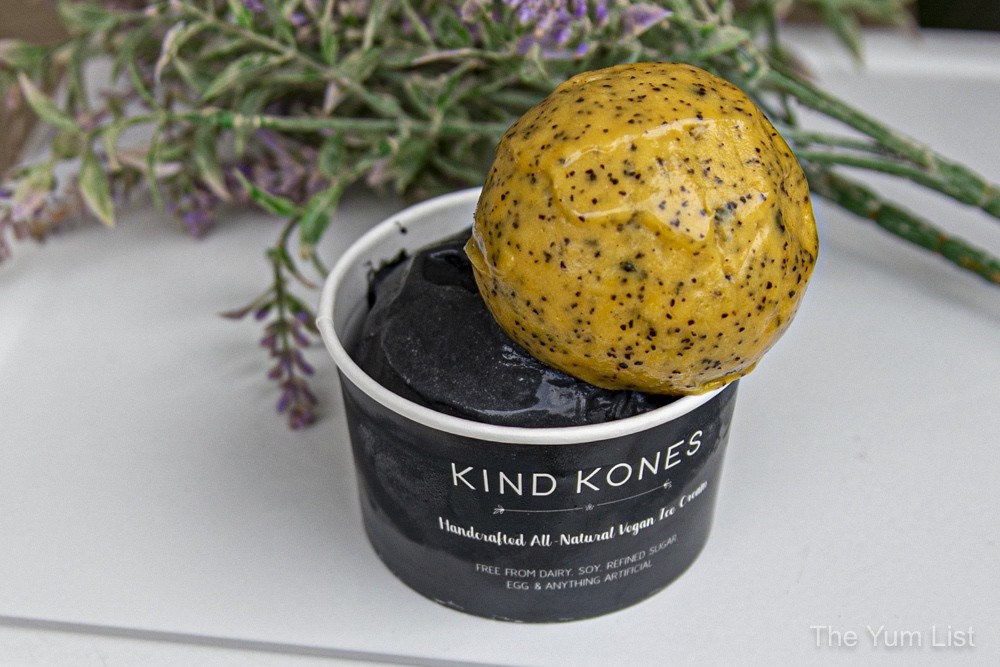 Healthy snacking with vegetarian goodies from Amazin' Graze always put some joy into the mid-afternoon for me. Wholesome natural ingredients are the key and I certainly appreciate their celebration of local produce and flavours. I was first hooked on their crunchy granola that I like to sprinkle over yoghurt. Now I'm trying out their goodness bowls – premixed oat breakfasts that can either be soaked overnight or cooked for 90 seconds right before eating.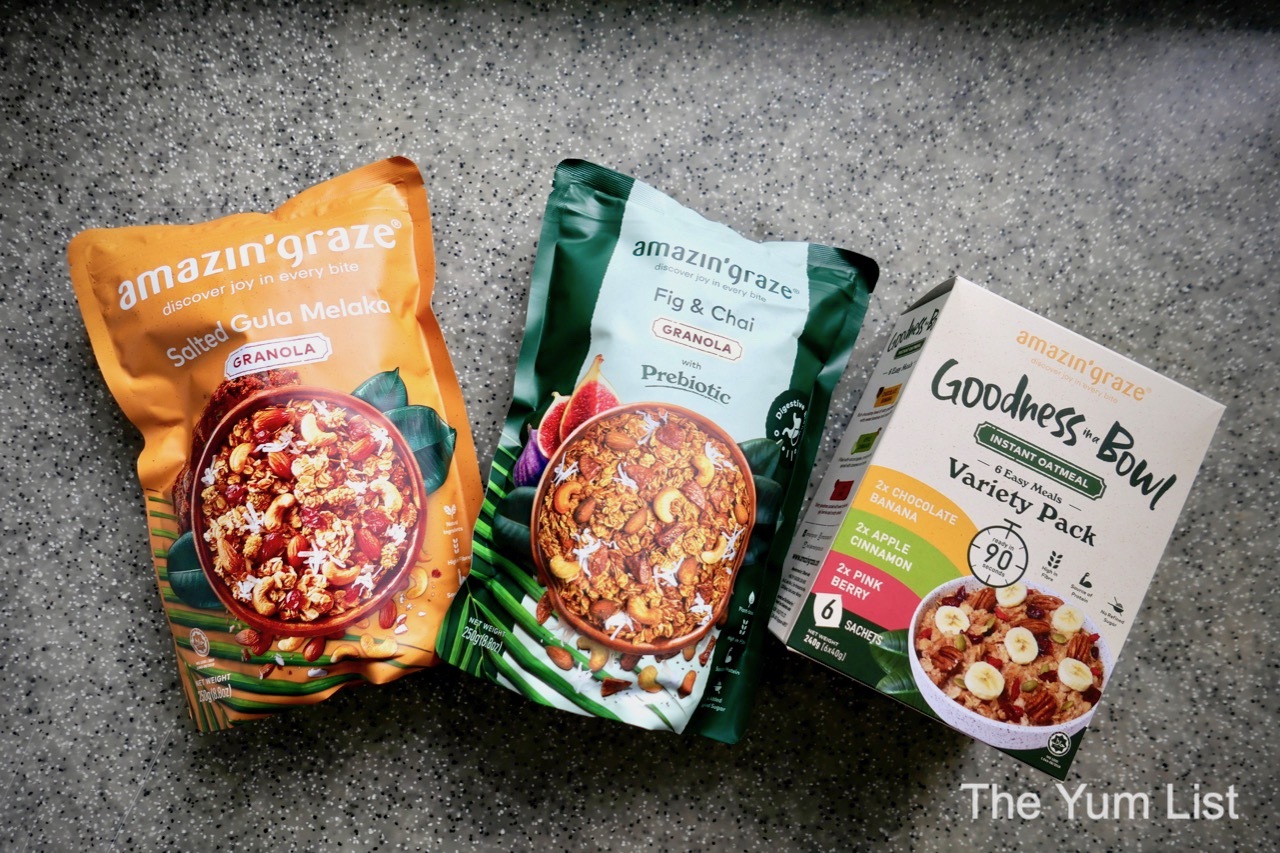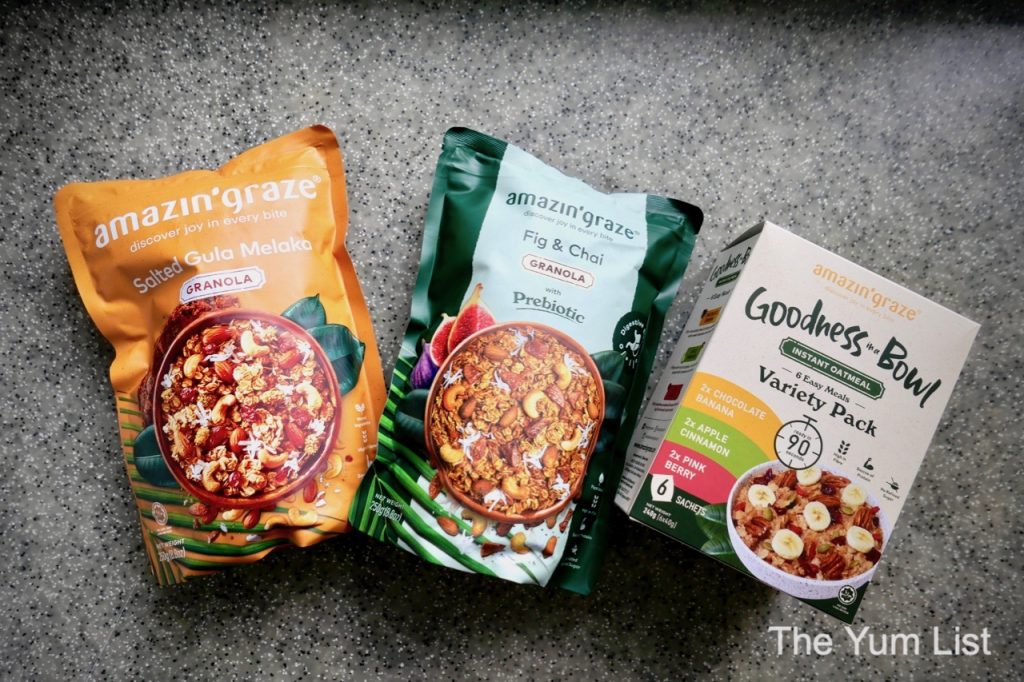 Probiotic Boozy Juice – Marew
Marew probiotic boozy juices are made from 100% natural ingredients. The brewer aims to promote sustainability and healthy drinking culture by offering beverages high in probiotics, antioxidants and good bacteria. These help support the digestive system. Marew's boozy juices are carefully fermented, individually bottled and sealed to make sure each bottle is perfect. Each flavour offers a variety of health benefits (depending on the fruit) in addition to the great taste. Our favourite flavours are the Bery Berry and Gaiava Rosa. Check out the latest promotion on their website where you get a free bottle with your purchase.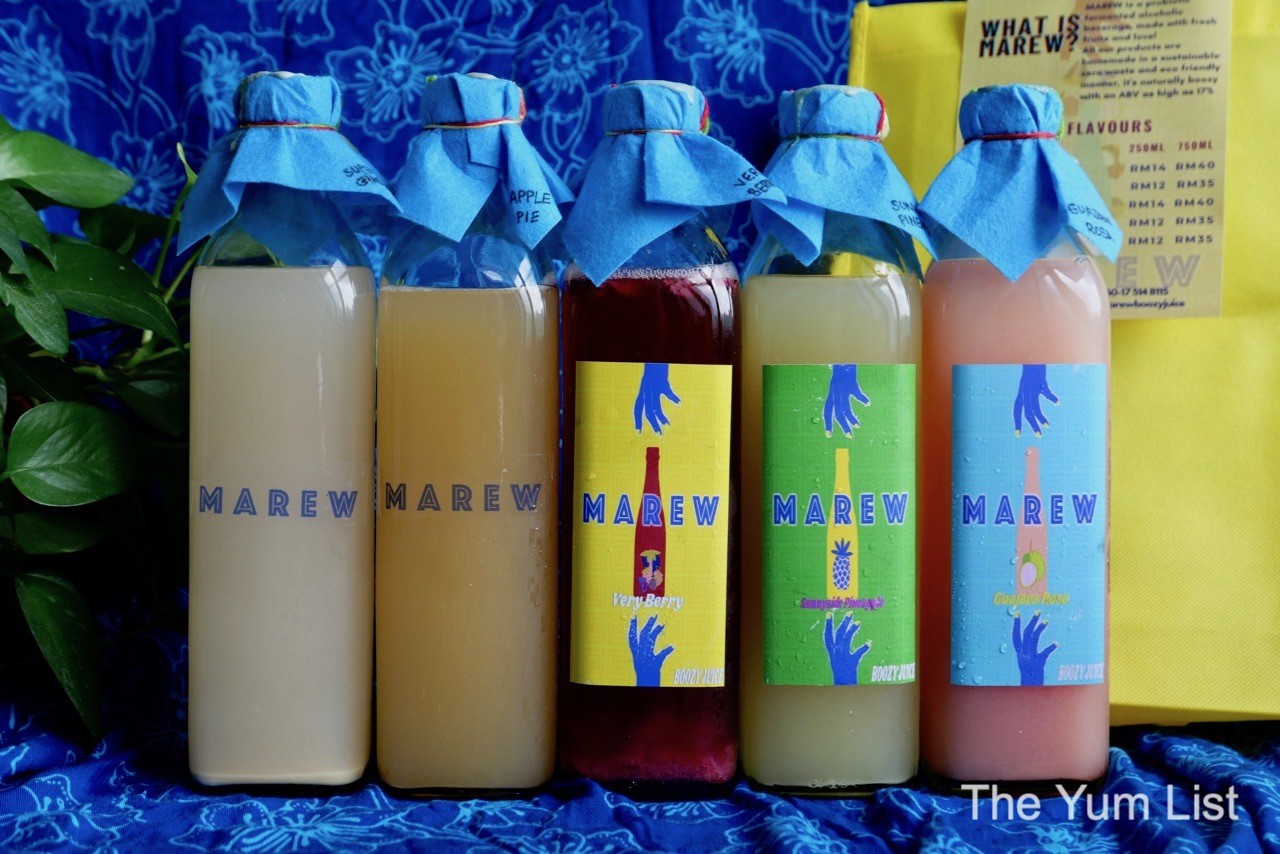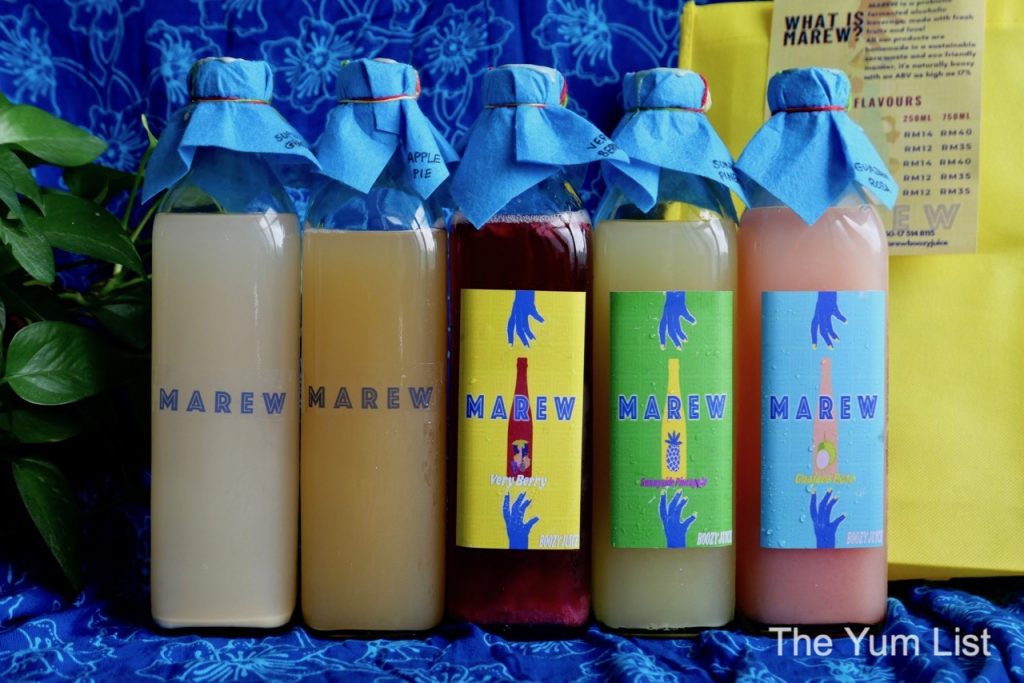 What MCO 3.0 food & beverage deliveries do you stock your cupboards with?