Lauk Pauk Rex KL – Plant-based Urban Warung
Monica Tindall
One of the hippest kitchens in KL just became even hipper. Lauk Pauk in The Back Ground, REX KL is relaunching as a plant-based urban warung! Lauk Pauk means "a variety of dishes", and here these are celebrated with Malaysia's diverse flavours.
Lauk Pauk Rex KL – Plant-based Menu Delivered
If you have not yet been to REX KL, put it on your list now! In the meantime, get a taste of their contemporary vibe with Lauk Pauk's plant-based menu delivered. I never thought I'd write so much about takeaway food. Still, this past year has presented many opportunities to try the good, the bad and the brilliant. Lauk Pauk's food travelled particularly well, and I appreciated the minimal use of packaging. No unnecessary napkins or plastic cutlery arrived with the order (my pet peeve – excess packaging), so we're off to a happy start.
Small Plates
Turns out the food is darn tasty too. Remaining from their original menu, Nenas Panggang Pajeri (RM 13) is a delicious snack or side. Grilled sweet pineapple sports an attractive char and is topped with a spicy, savoury gravy.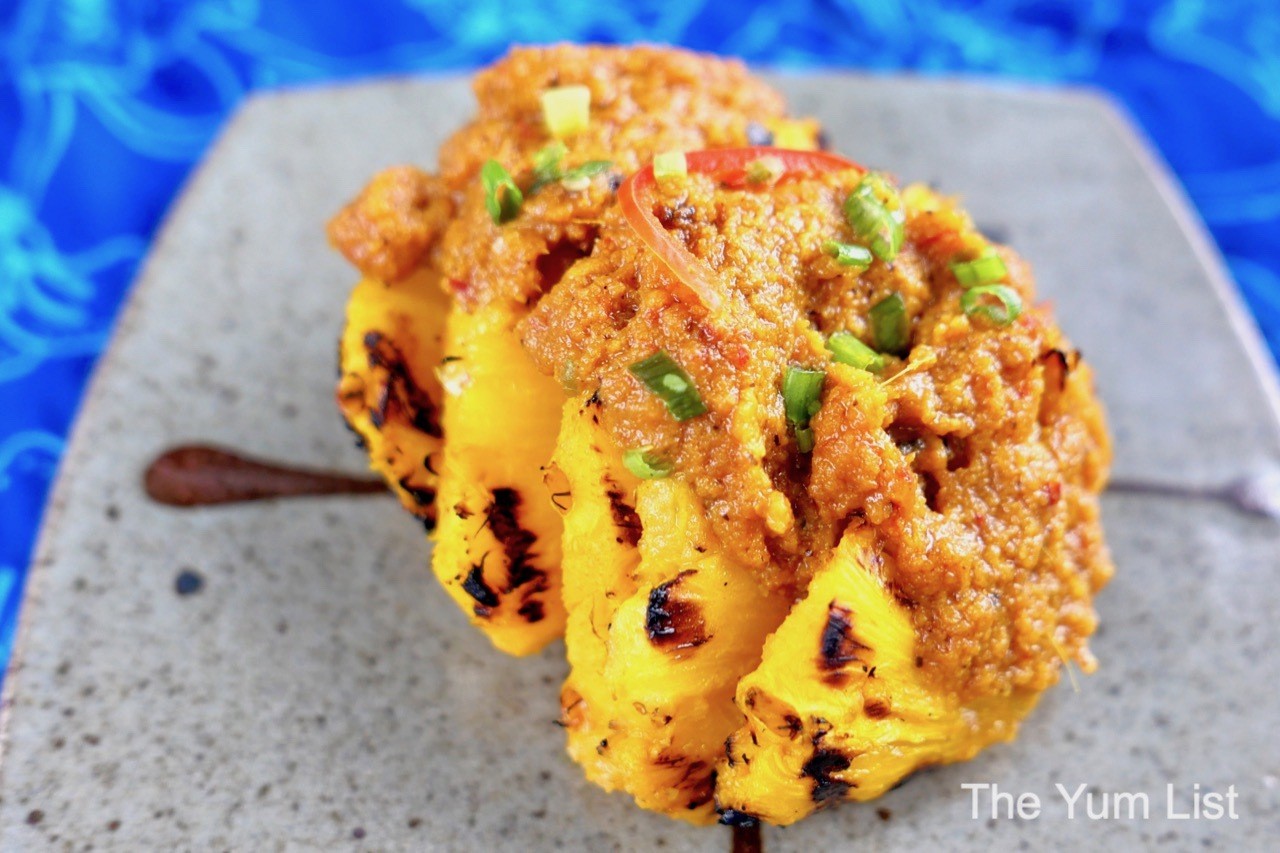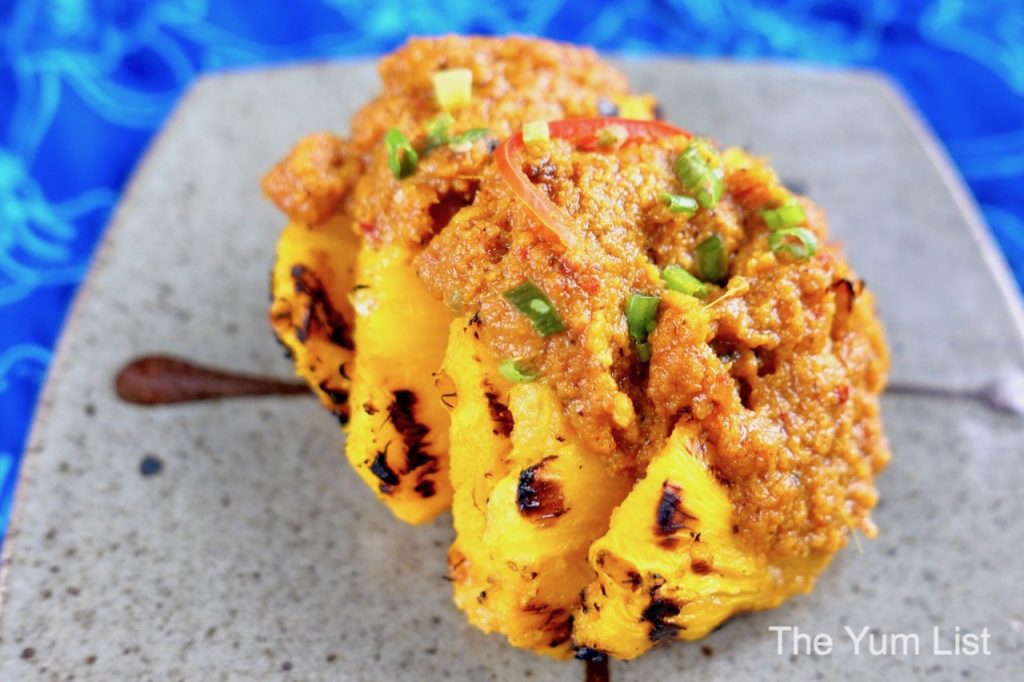 The Mushroom Rendang (RM18) could be scooped up all on its own, but I think rice, noodles or even bread would make an excellent mate. Shiitake, shimeji, enoki, oyster and king oyster mushrooms are meaty and hearty in a spicy rendang gravy.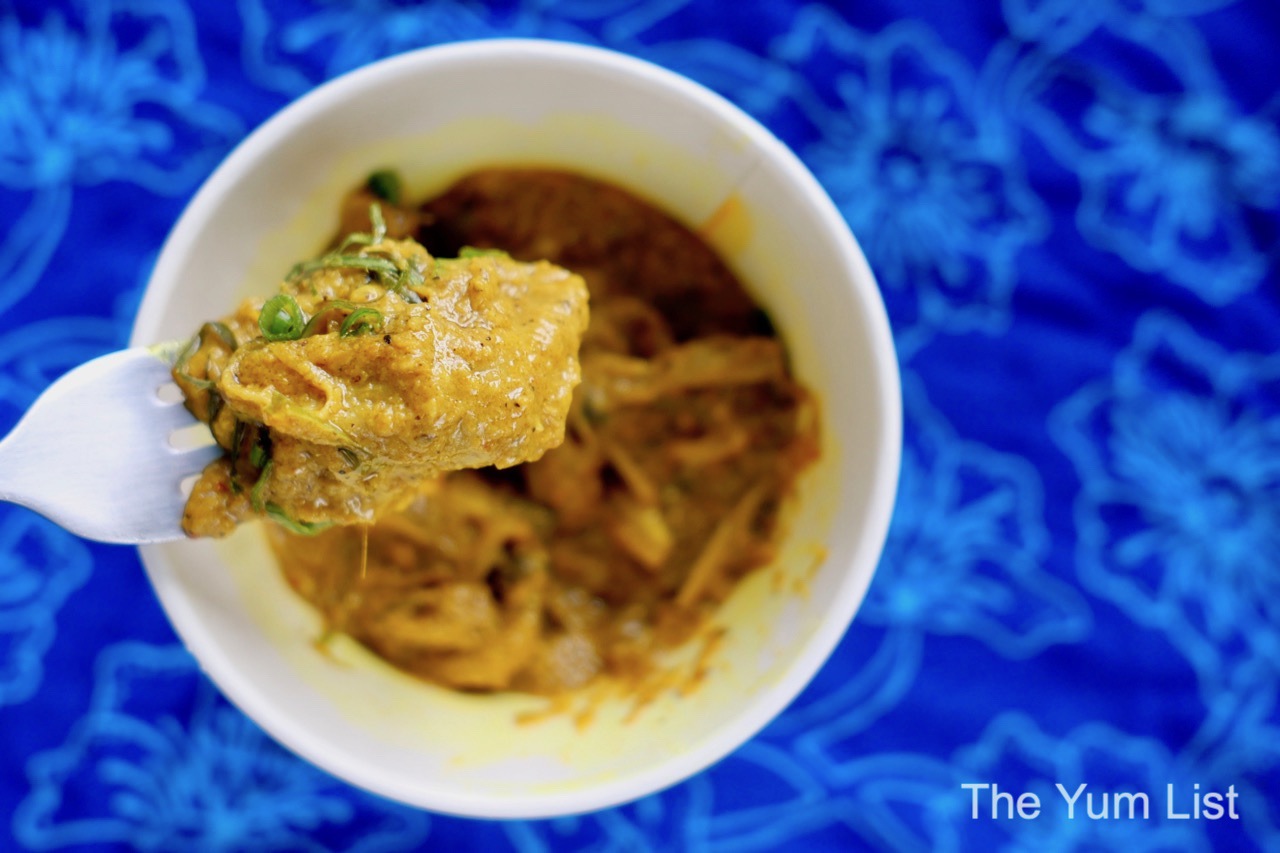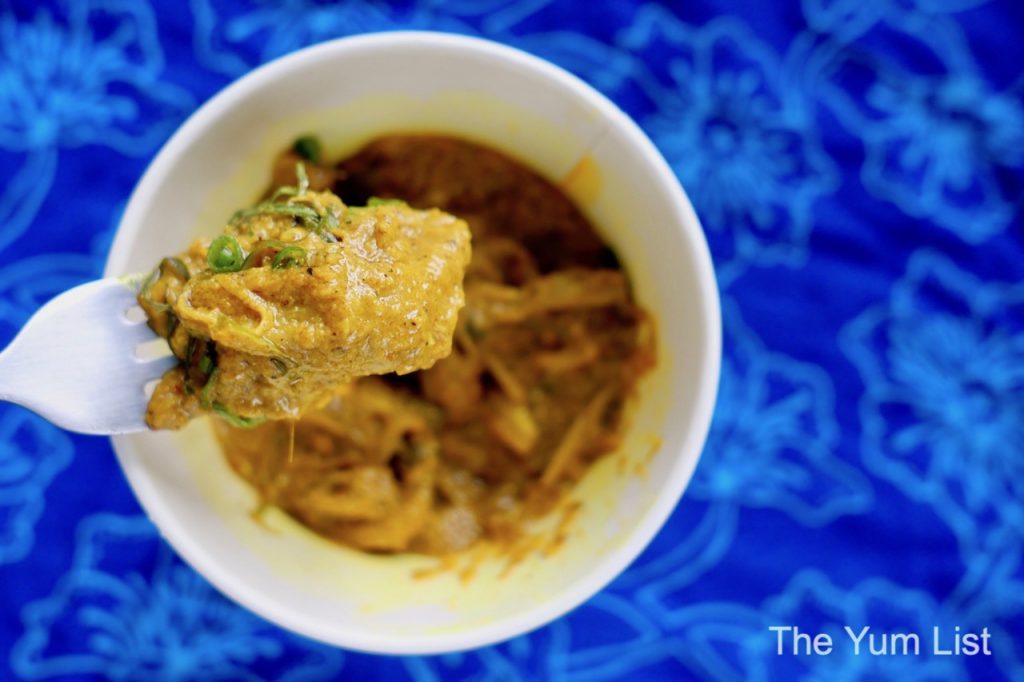 Main Courses – Lauk Pauk Rex KL – Plant-based Urban Warung
The Dry Laksa Ramen (RM18) comes with a bowl of fresh vegan ramen noodles, deep-fried tempeh, tofu, bean sprouts and an ajitama (seasoned) egg. The mushroom curry laksa gravy and sambal are served apart, ensuring the base remains crisp and fresh. Every dish we try today comes with a thoughtful vegan option. In this case, the egg can be replaced with an additional serving of deep-fried tempeh and tofu.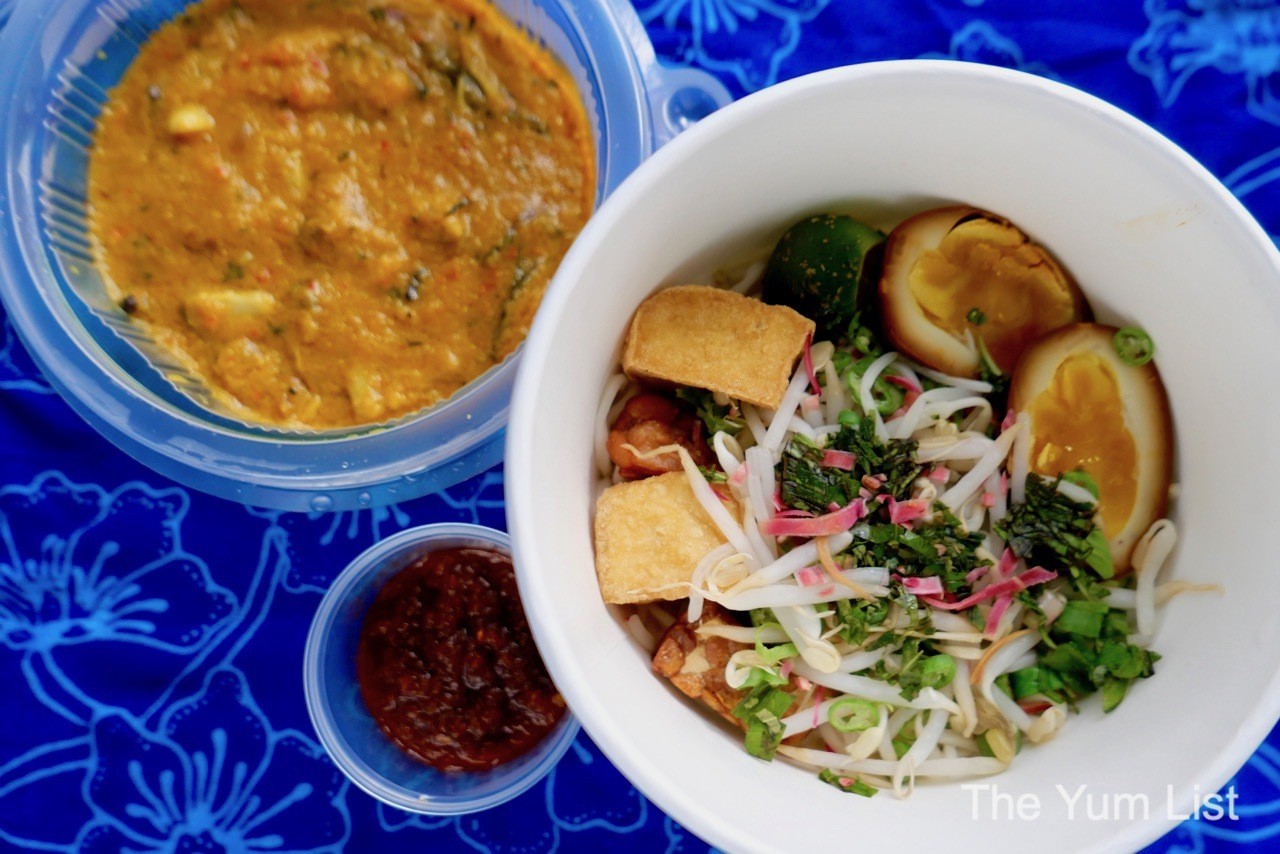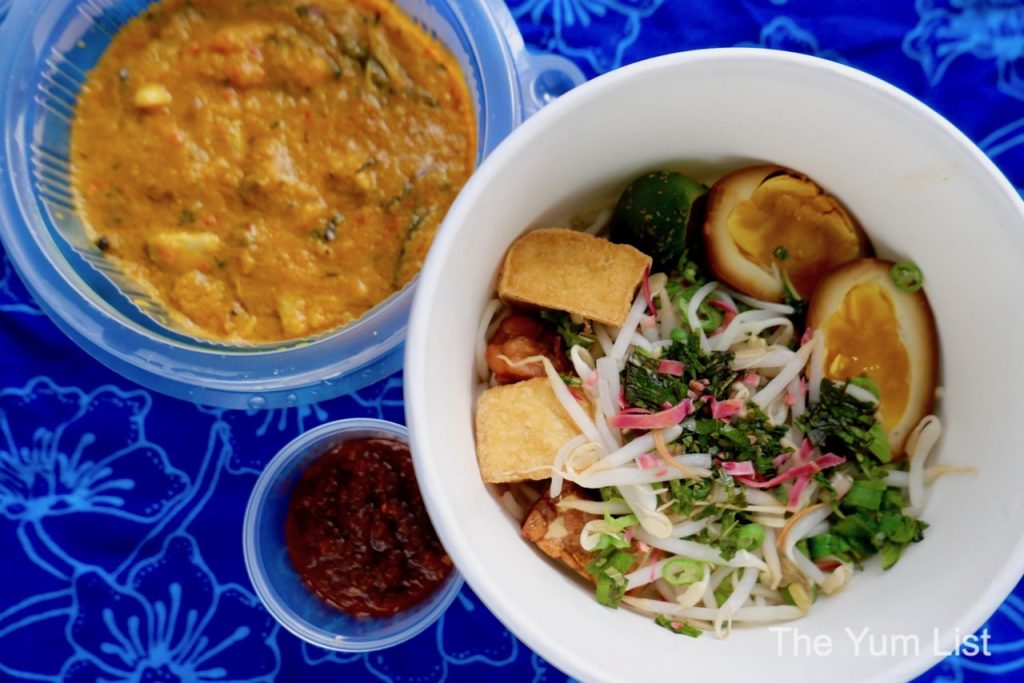 The Nasi Lemak Rice Bowl (RM18) is centred by a mix of white and brown coconut rice. I appreciate the dash of nuttiness gifted by the whole grains. Grilled eggplant with sambal, spicy deep-fried tempeh, tofu and roasted peanuts, pickled cucumber (nice touch!) and ajitama egg surround the mound. Here, the vegan option replaces the egg with extra eggplant.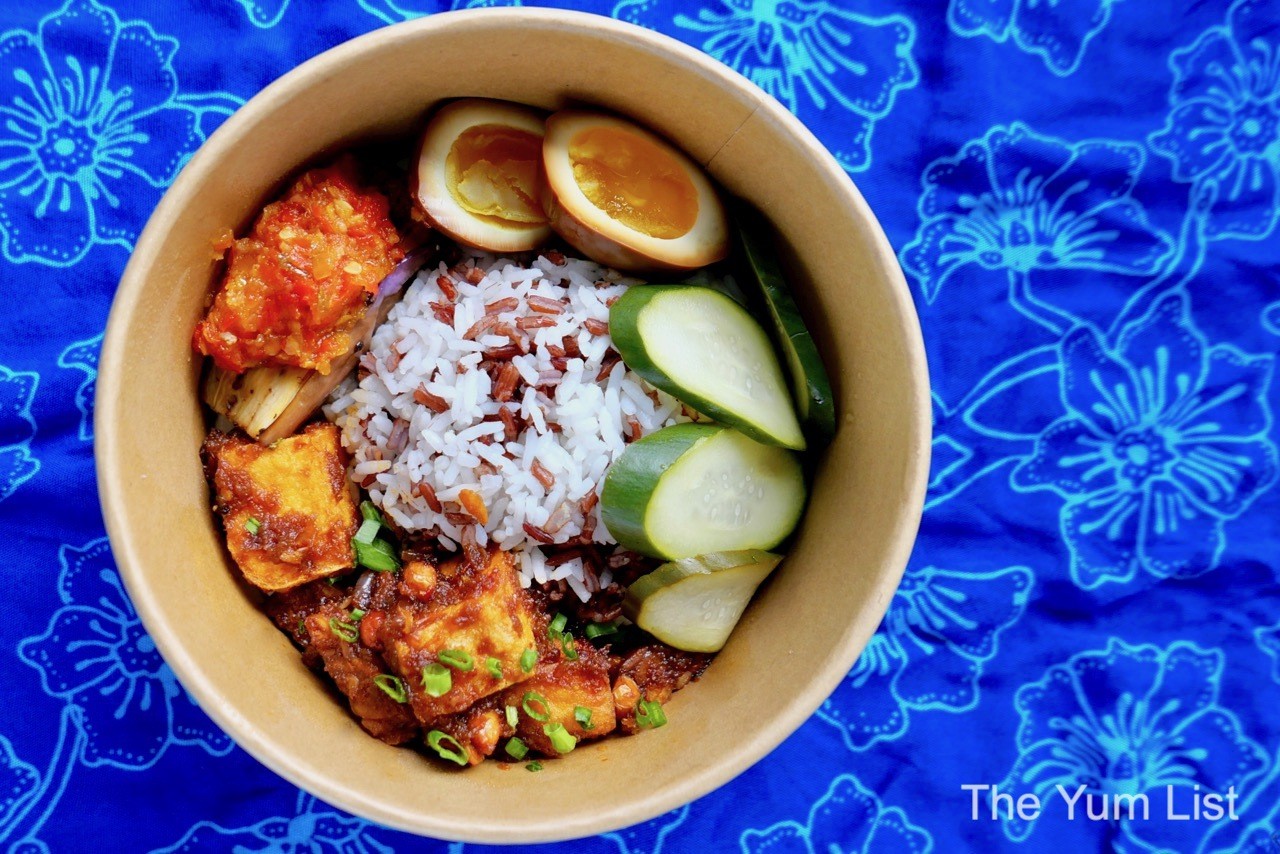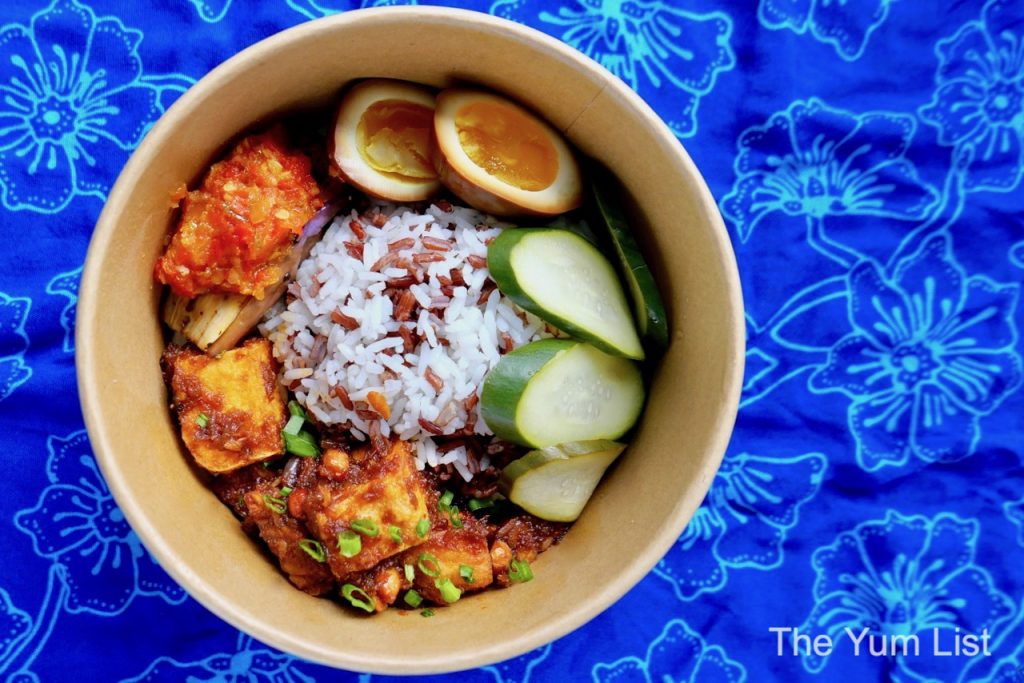 Also placed around a knoll of rice, the Masala Rice Bowl (RM21) is a complete meal-in-a-bowl. Spiced basmati rice is surrounded by grilled cauliflower florets and root vegetables with masala sauce. Cucumber raita, papadom, an ajitama egg, deep-fried tofu and tempeh (more of this if you choose no egg) bulk up the dish.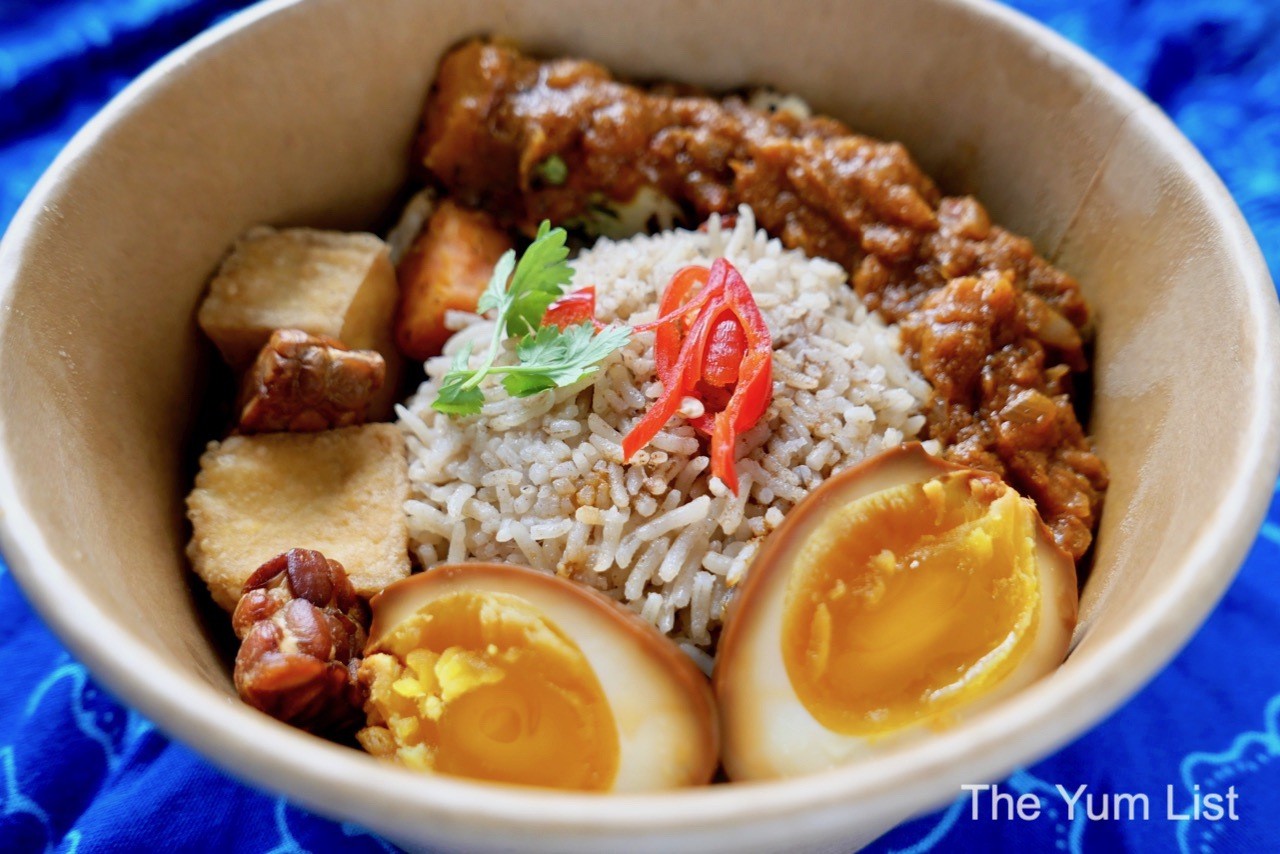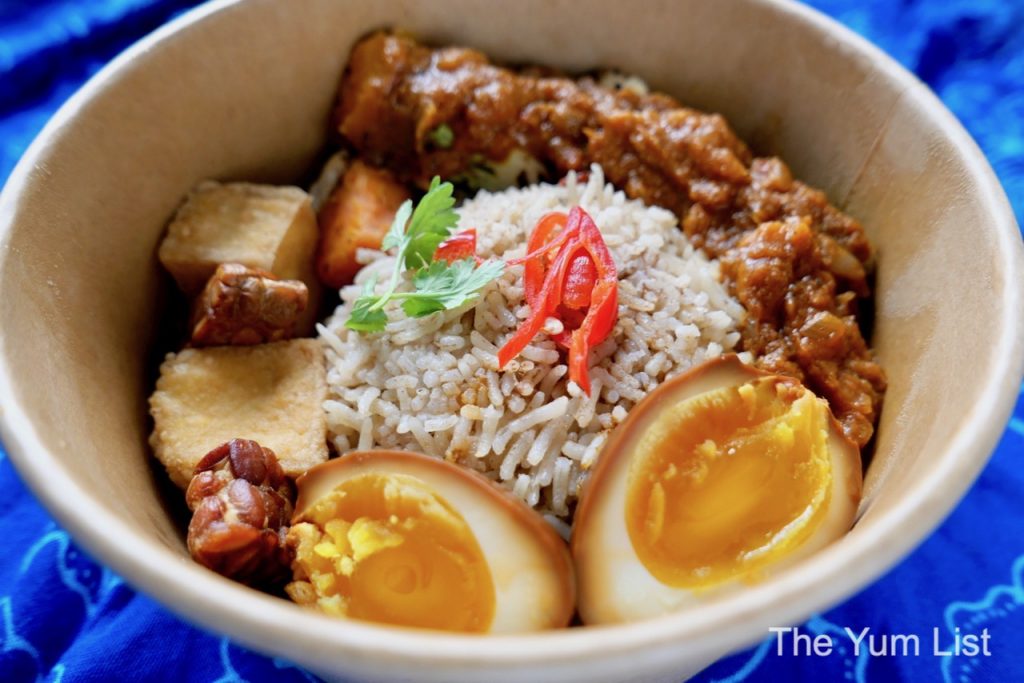 Although all of the dishes were flavourful and worth repeat orders, the Rendang Rice Bowl (RM21) is my top pick. White rice comes with grilled cauliflower florets and root vegetables topped with flavourful mushroom rendang. Beetroot-pickled egg (awesome), edamame, pickled radish and carrots drizzled with a soy sauce reduction add vibrancy and a seductive tartness to the profile.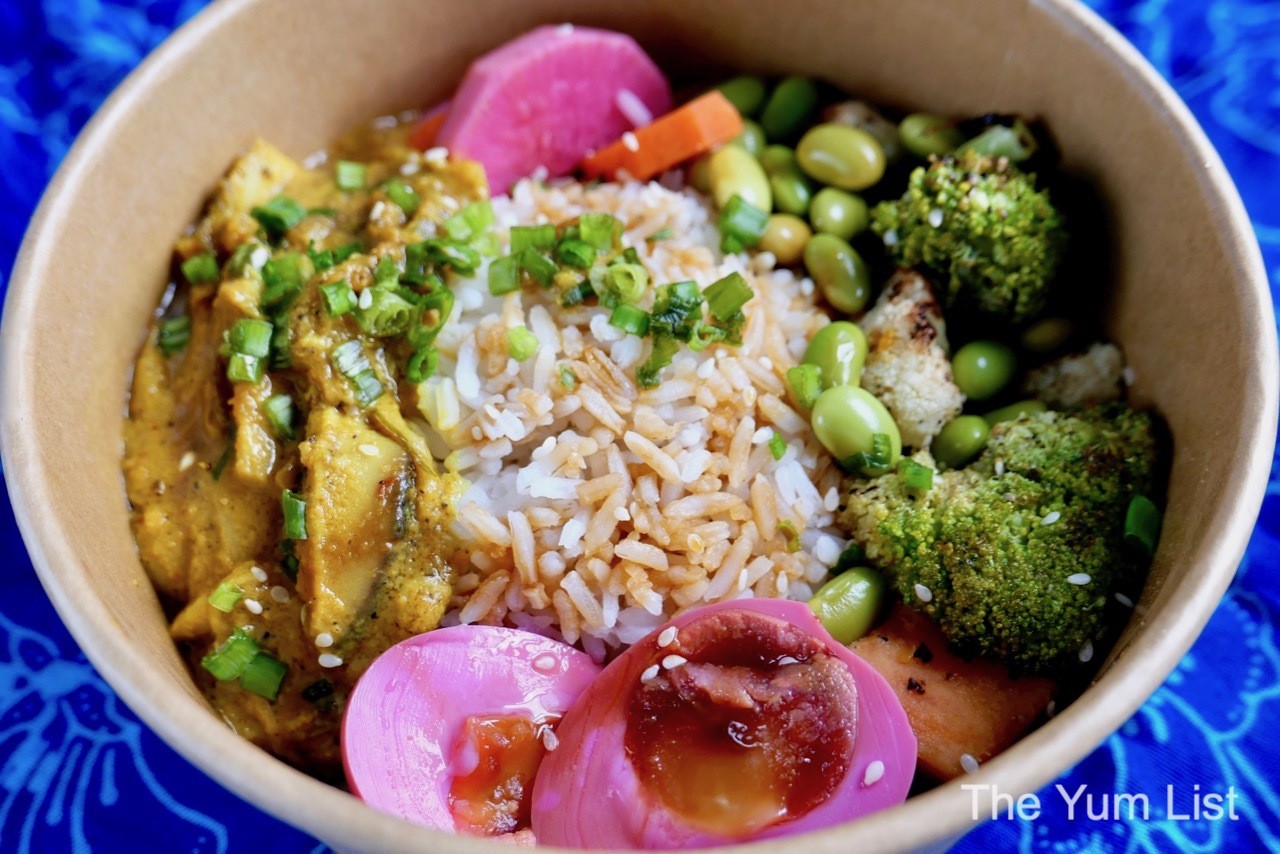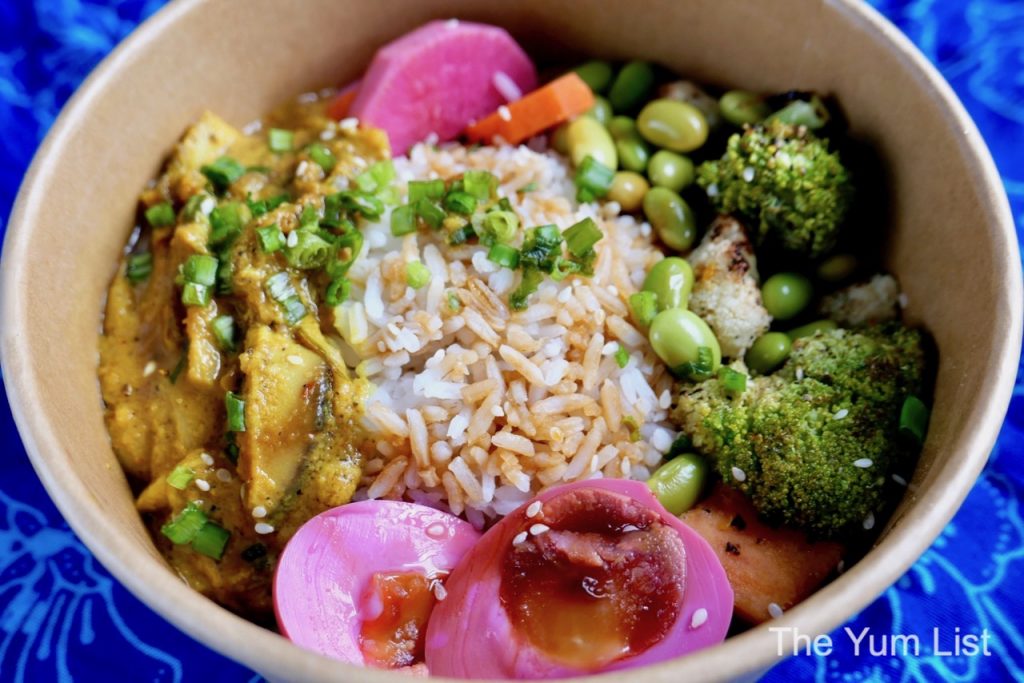 Tuak
When you do get a chance to visit in person, you'll be able to order tuak on tap from The Rex Bar! For now, you can get a taste in a bottled delivery with sparkling fruity tuak. Seasonal fruits provide variety, but the staple of pineapple should always be available. It's best taken chilled and served over ice.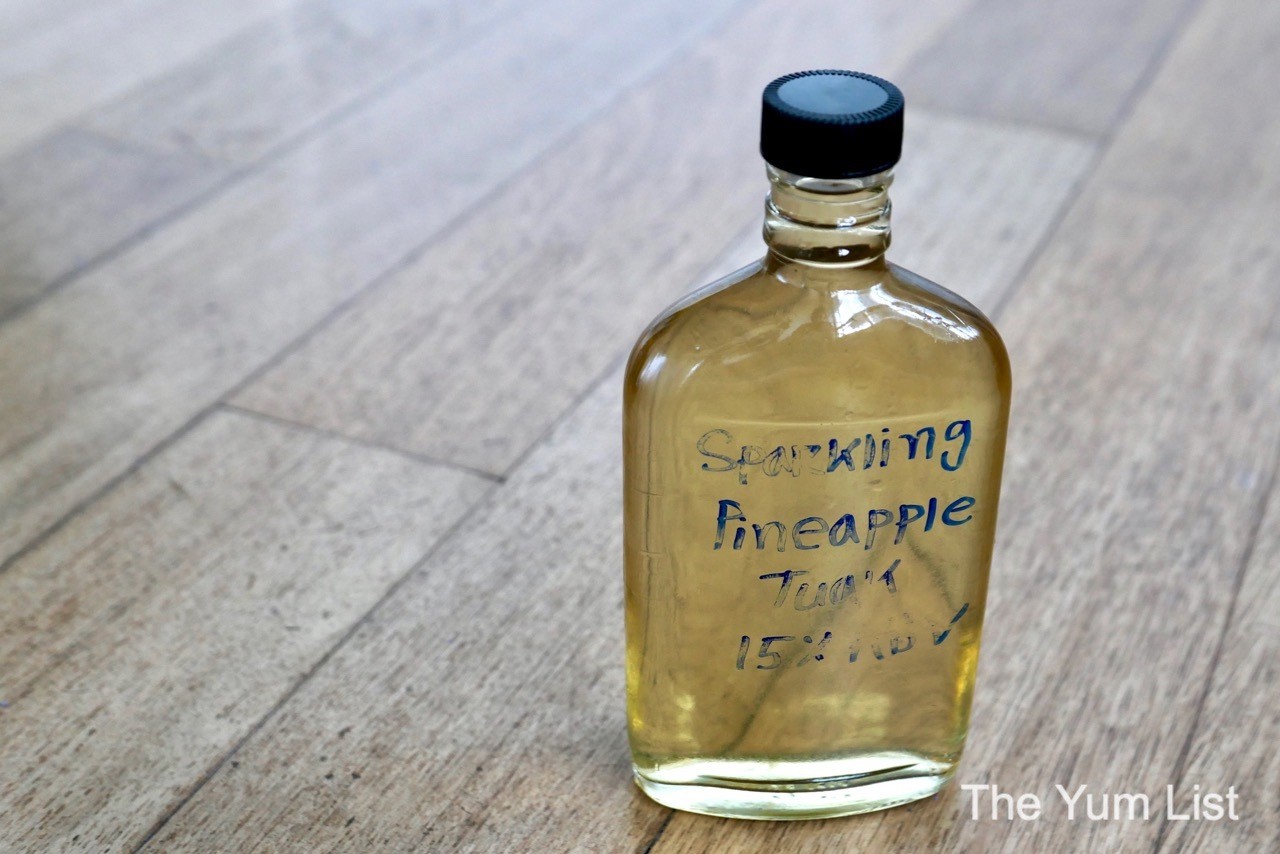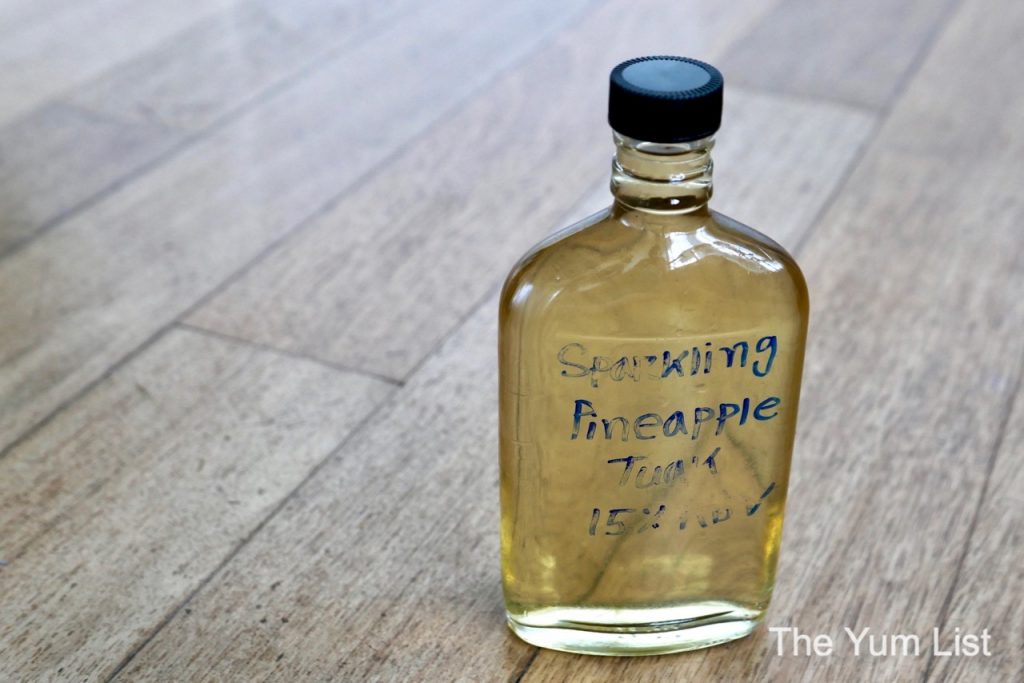 Lauk Pauk Rex KL Delivery
Ala Carte (alacarte.my) | The Back Ground – Lauk Pauk
Beep (beepit.com) | The Back Ground KL – Lauk Pauk, Urban Warung
GrabFood MY | Lauk Pauk – Jalan Sultan
foodpanda | Lauk Pauk REXKL
*Tip: Ala Carte and Beep's prices are the same as dine-in.
Operating Hours
*Launching Friday, June 11!
MCO: Tuesday – Sunday: 11:00 – 19:00
CMCO: Tuesday – Sunday: 10:00 – 21:00 *Subject to change
Contact Details
Email: [email protected]
Instagram: Lauk Pauk: Urban Warung
Facebook: Lauk Pauk REXKL
More vegetarian and vegan restaurants in KL here and stay up-to-date with the latest gourmet and travel recommendations for Malaysia here and here.