Plant-based Food Delivery KL
Monica Tindall
Following a week of burger and steak explorations in KL, I am delighted to return to meat-free eating with plant-based food delivery from The Hungry Tapir. Another one of our favourite restaurants to visit in person, we are grateful to have at least a little piece of their love at our doorstep even if unable to dine in.
Plant-based Food Delivery KL – The Hungry Tapir
Plant-based Breakfast Bundles
Getting the day off to a great start is The Hungry Tapir's Breakfast Bundles (RM 100). The plant-based brekkie includes your choice of four dishes paired with four juices. Specially designed to cheer up your weekend, the parcel is available Fridays, Saturdays and Sundays between 9 am and 12 noon. This morning we try two items from the weekend breakfast club promotion before tackling some new recipes on the menu.
No meal at The Hungry Tapir goes without an order of their Roti Canai (RM 18). Coconut oil and almond milk replace the ghee, making for a heart-healthy version of Malaysia's beloved thrown flatbread. Vegetable dahl and tempeh sambal are for dipping. Do note, onion and garlic-free options are also available.
Gluten-free Nangka Pancakes (RM 23) is on the ala carte menu and one of the items for choosing on the weekend brekkie deal. A trio of thick buckwheat pancakes is topped with nangka (jackfruit), caramelized bananas, pomegranate, toasted coconut and granola. A separate container of gula Melaka is for pouring at will.
* Of note is The Hungry Tapir's additional menu dedicated to gluten-free, onion and garlic-free, and keto selections.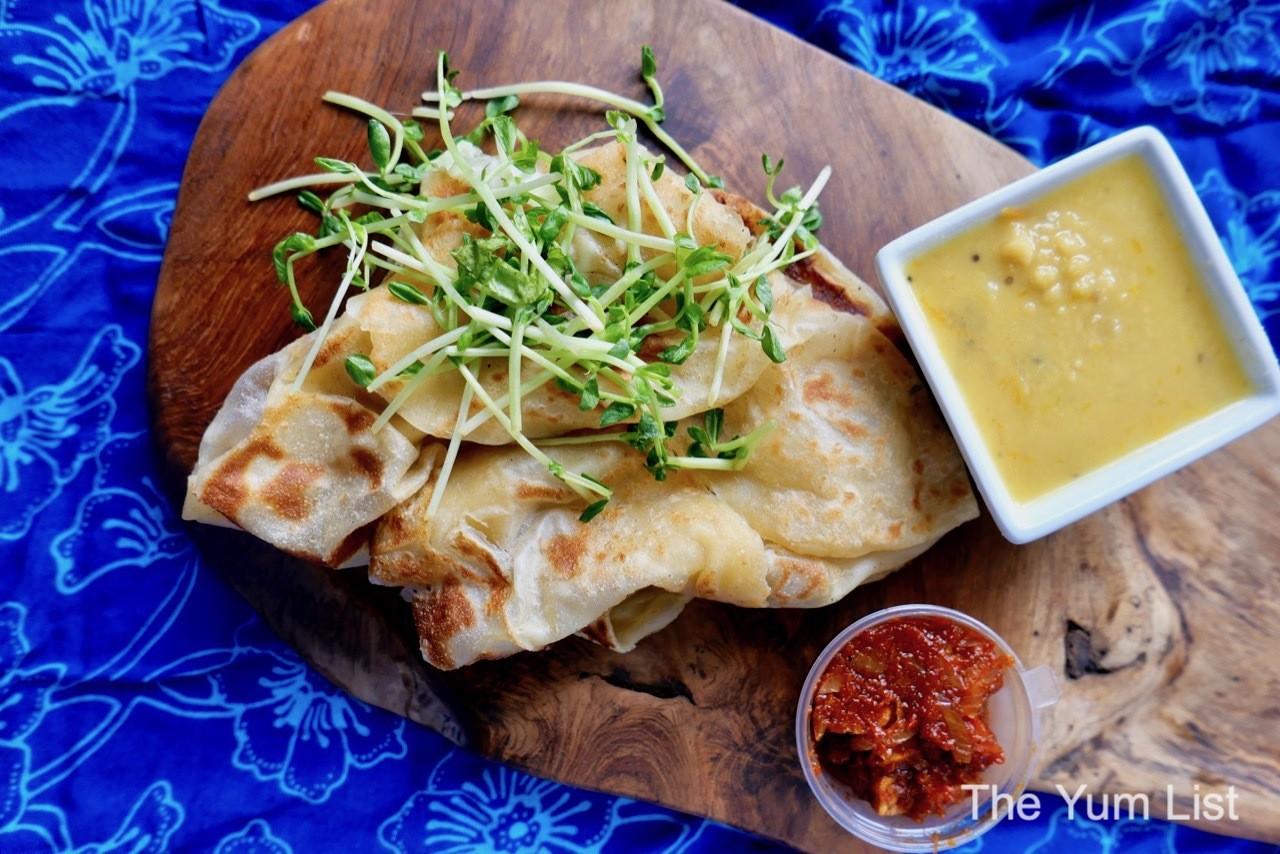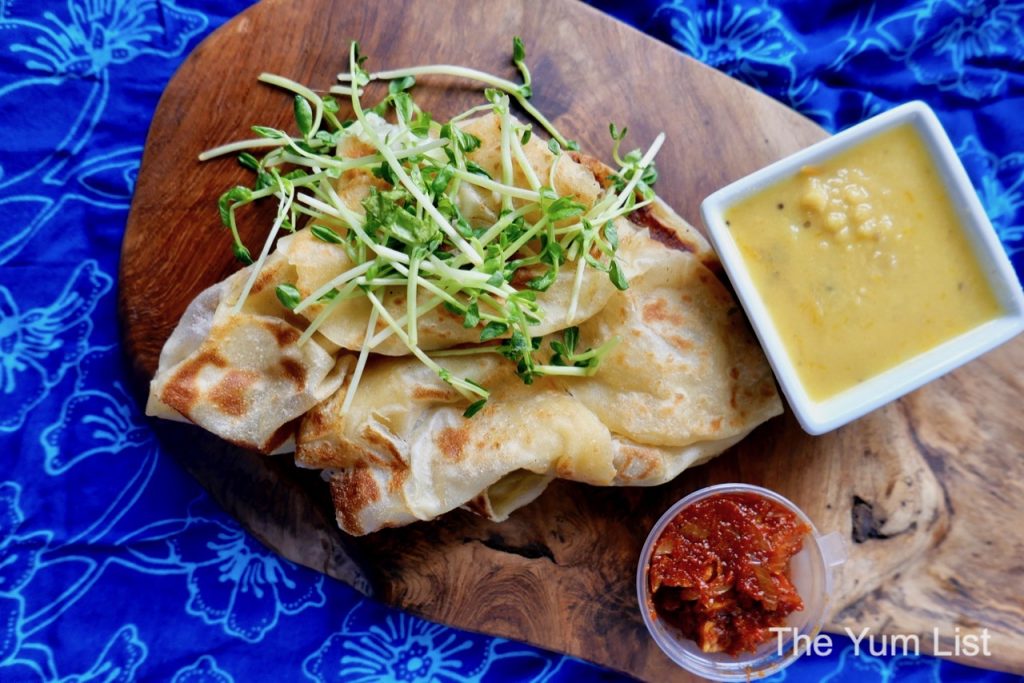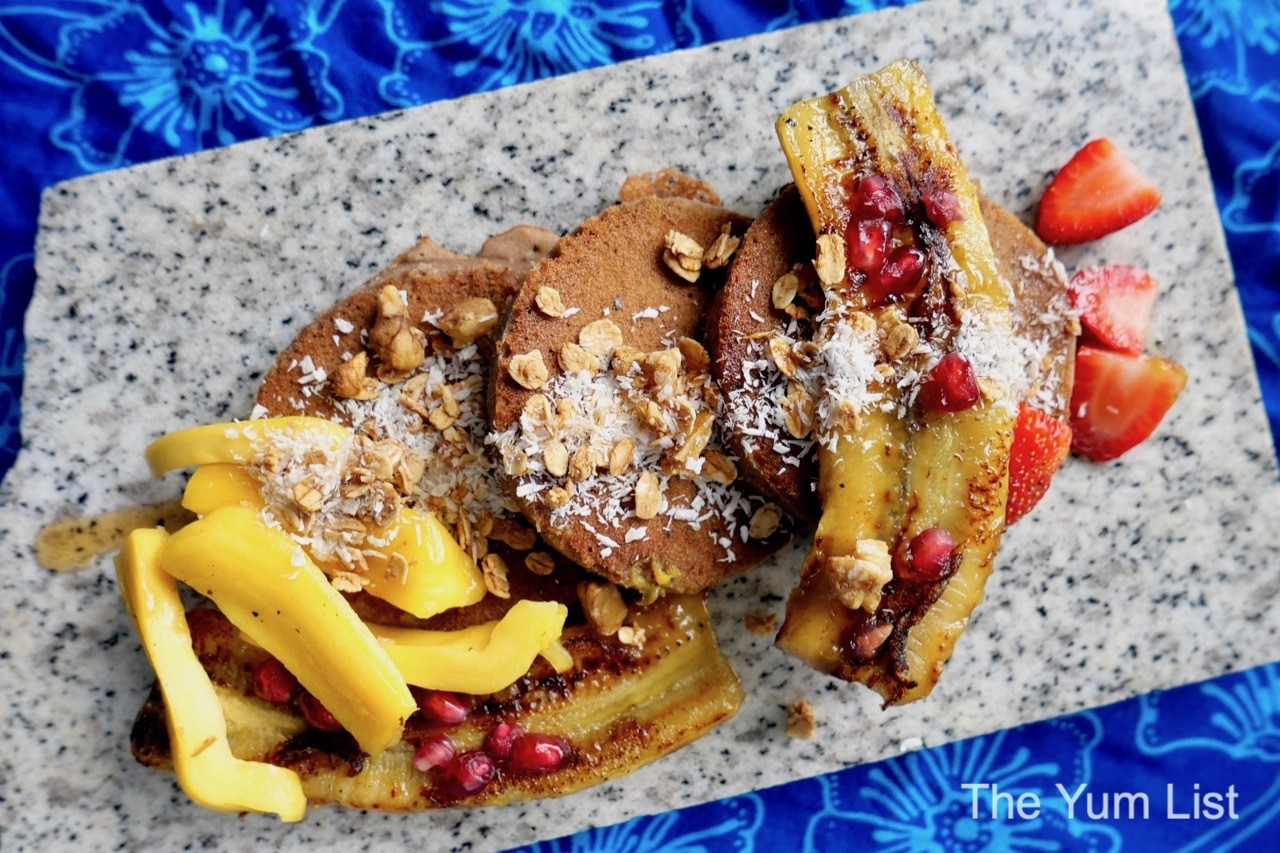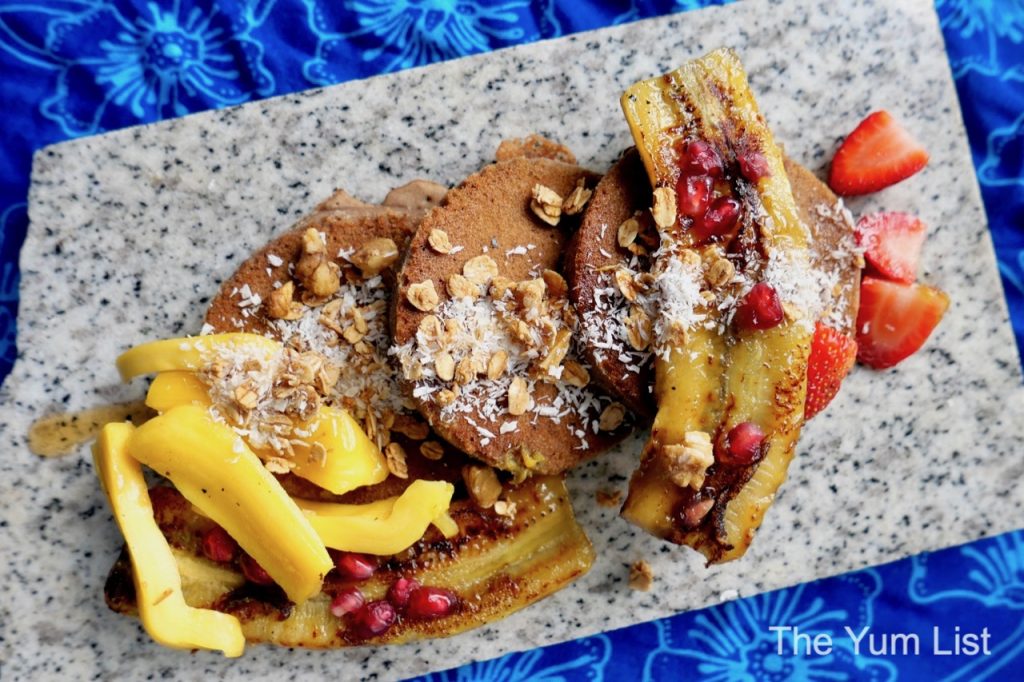 Salads + Bowls
We could spend all day on the breakfast menu, but The Hungry Tapir has plenty more plant-based food for delivery for lunch or dinner as well.
Just looking at the long list of superfoods in the Glowing Guardian Salad (RM 28) lifts my heart. It's another recipe that is onion, garlic and gluten-free. Rocket, mint, spinach, millet beans, chickpeas, orange slices, toasted nuts and dried cranberries are dolled up with hummus and a sweet and tangy citrus and gula Melaka dressing.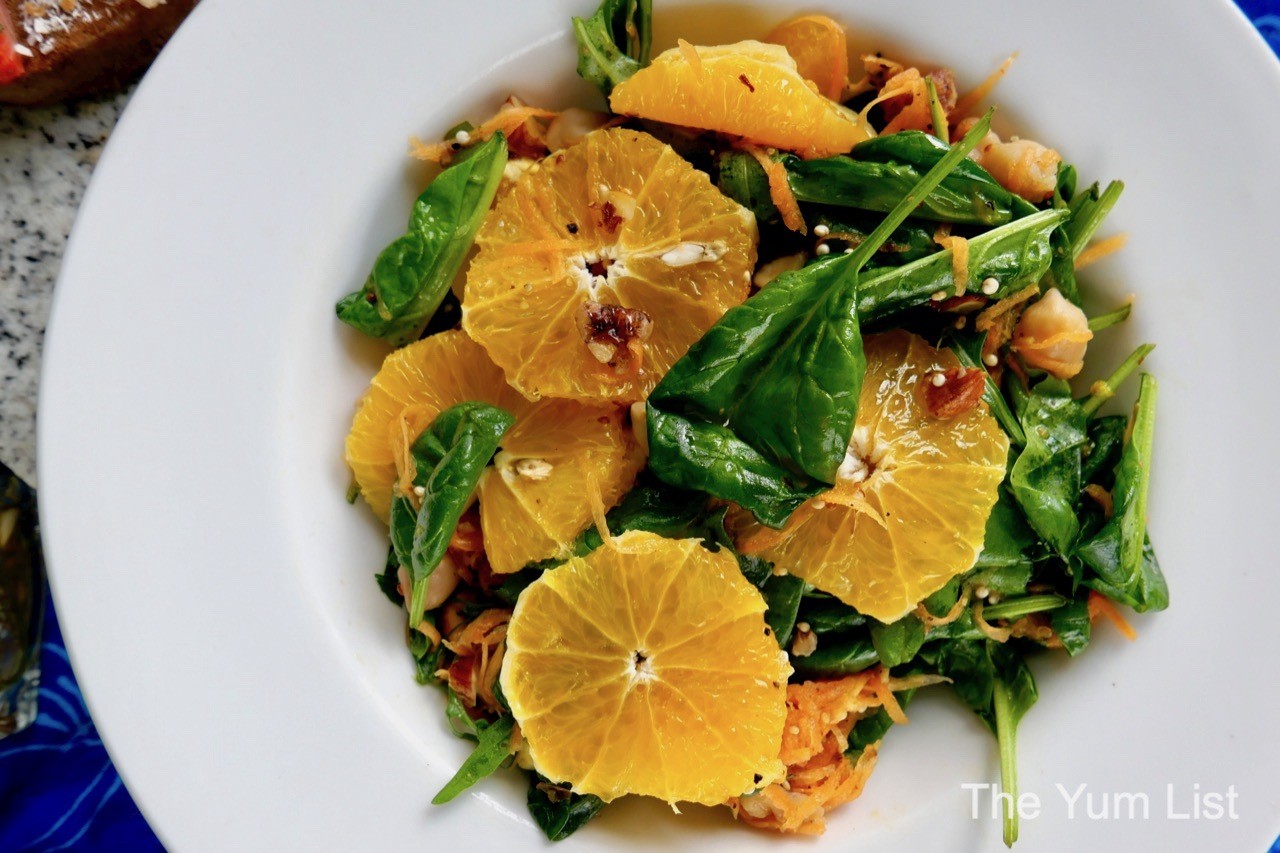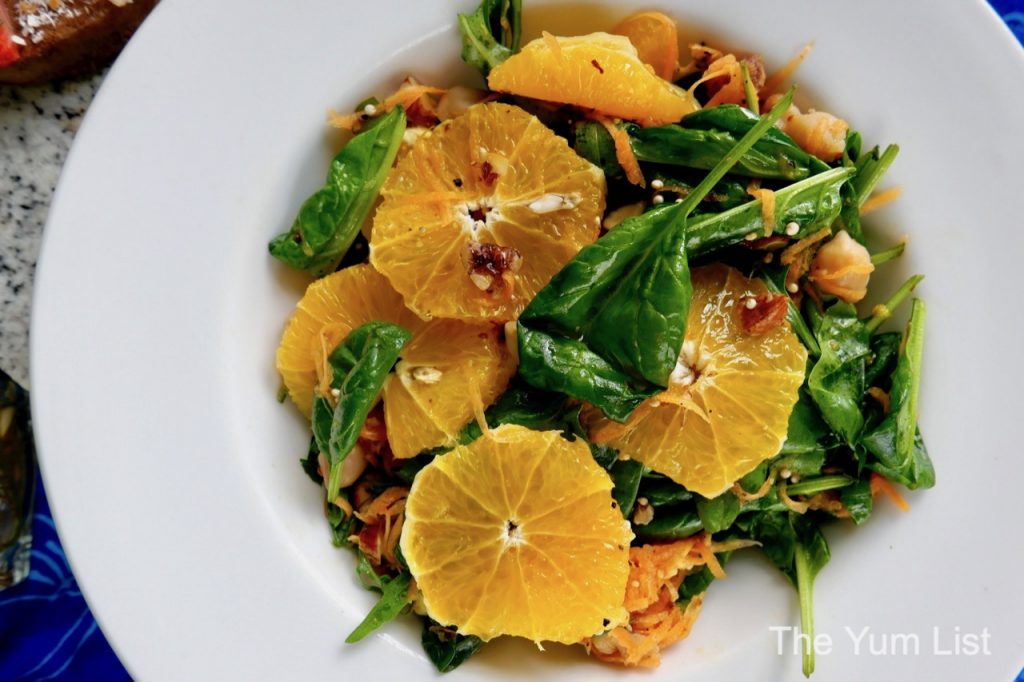 Plant-based Food Delivery KL – Mains
I knew I HAD to have the Blushing Pumpkin Tortillas (RM 23) as soon as they were introduced to the menu. The soft beetroot tortillas contrasting glazed pumpkin, were too pretty not to order. They're seasoned with a miso chilli dressing, pickled onion, purple cabbage and seasonal microgreen. They're superbly fresh and light.
Also, onion and garlic-free, the Truffle Baked Mac & Cheese (RM 26) is a delicious choice. The creamy mac and cheese bake is made with homemade cashew "cheese" and taken up a notch with truffle oil. It's given a good "meaty" texture with tempeh and mushroom. It is guaranteed to fill a hungry tummy.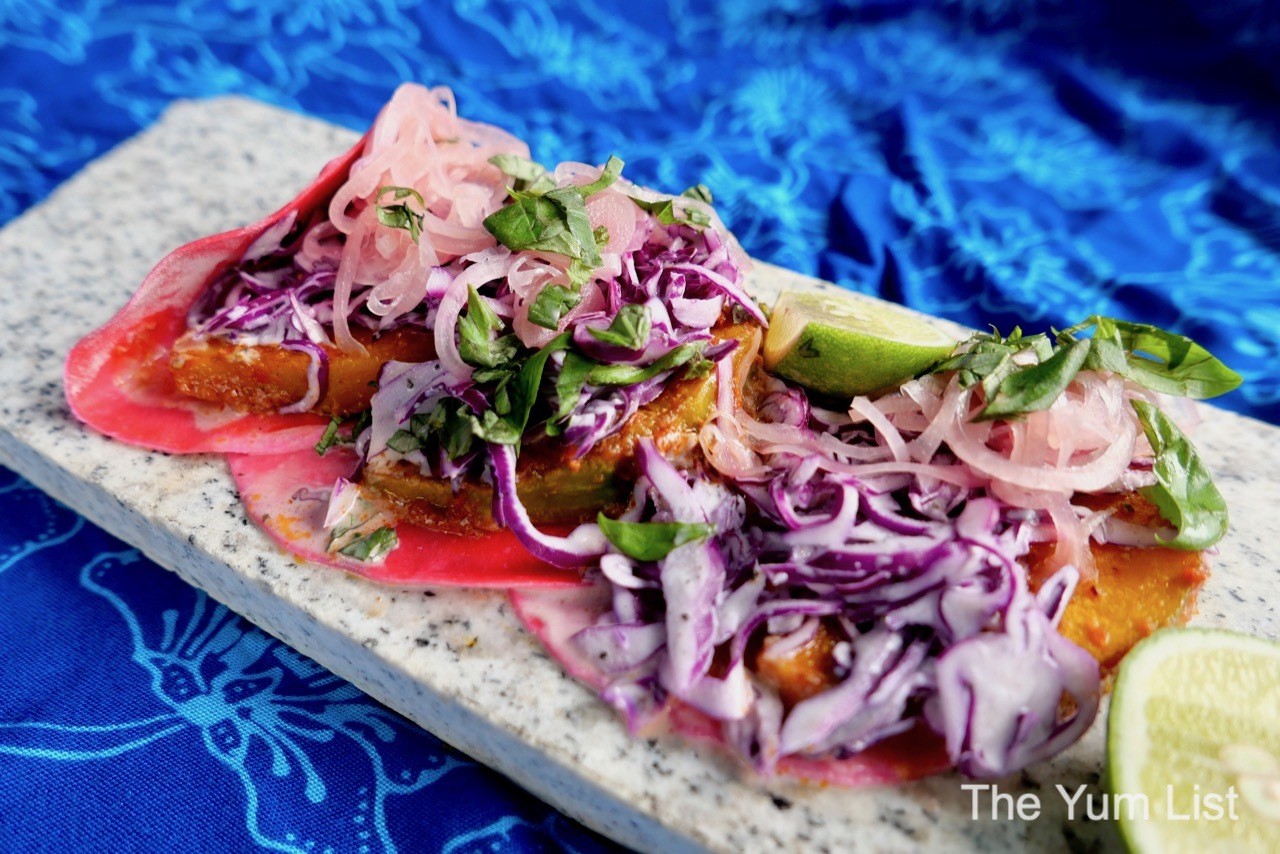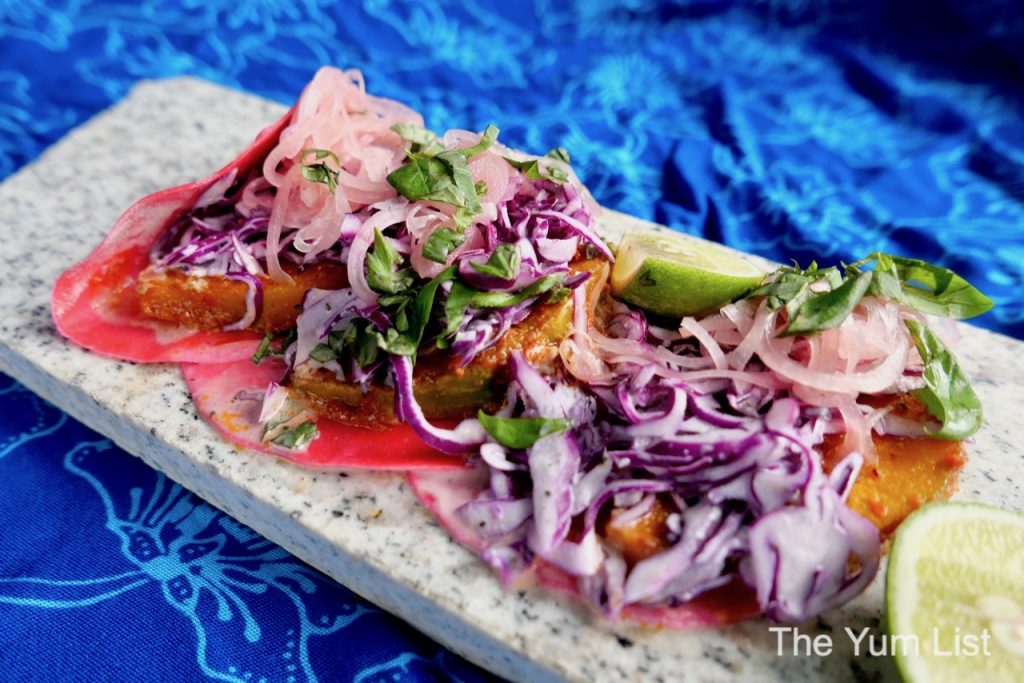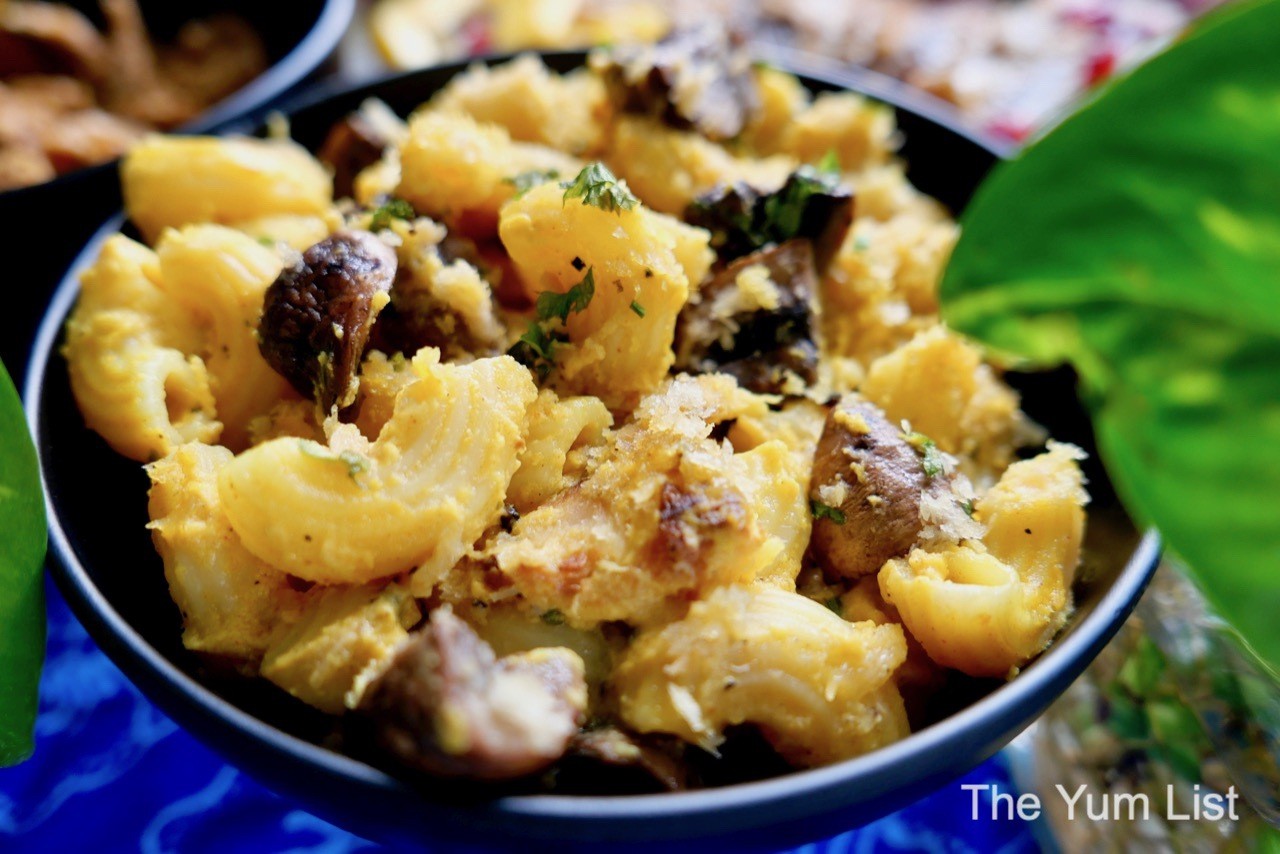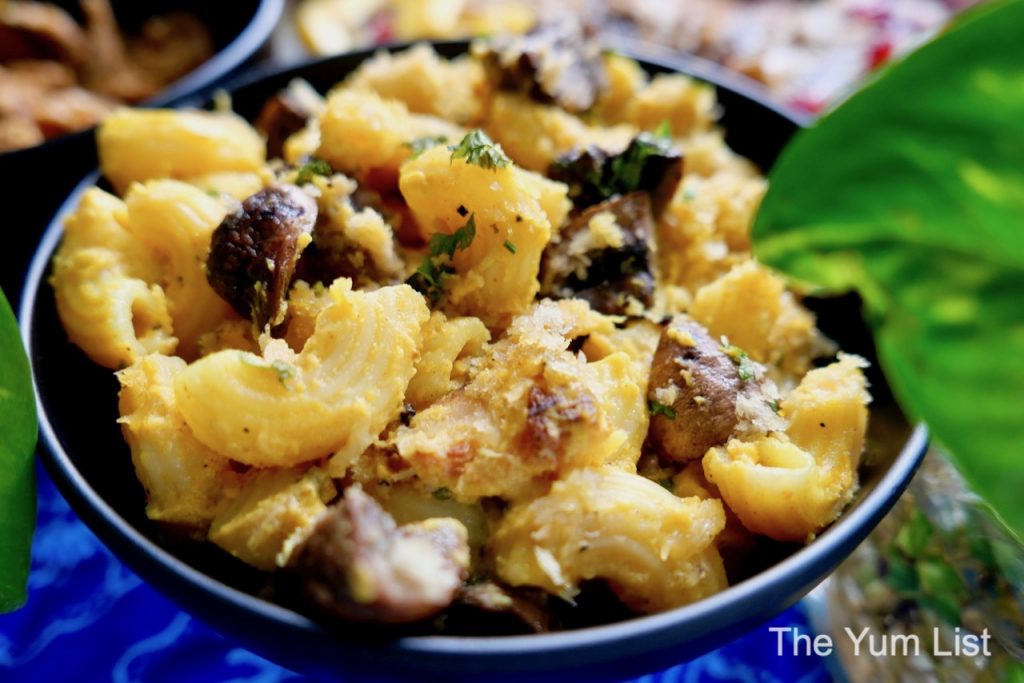 Plant-based Food Delivery KL – To Nibble
It would be hard to give regular satay a glance again after trying The Hungry Tapir's Mama's Satay (RM 22). The marinated hedgehog mushroom skewers have an excellent bite to them. The peanut sauce is made in-house. It is full-flavoured but not oily and goes nicely with the mushrooms and also the cucumber and rice cakes that side it.
Lastly, Mushroom Rendang (RM 12), gluten-free, is a wonderfully textured and fragrant bowl of coconut Nyonya gravy "beefed" up with hedgehog mushrooms. I challenge you to stop at just one spoonful.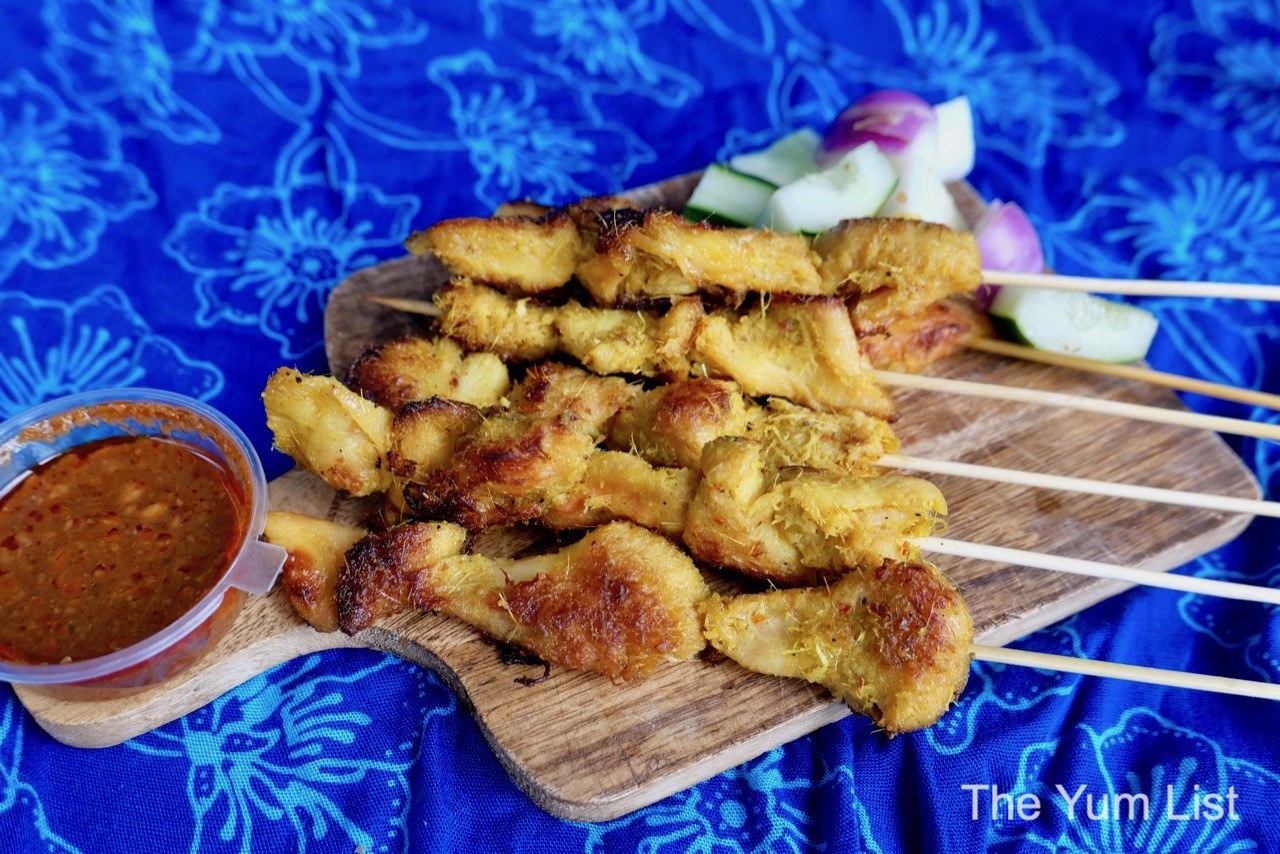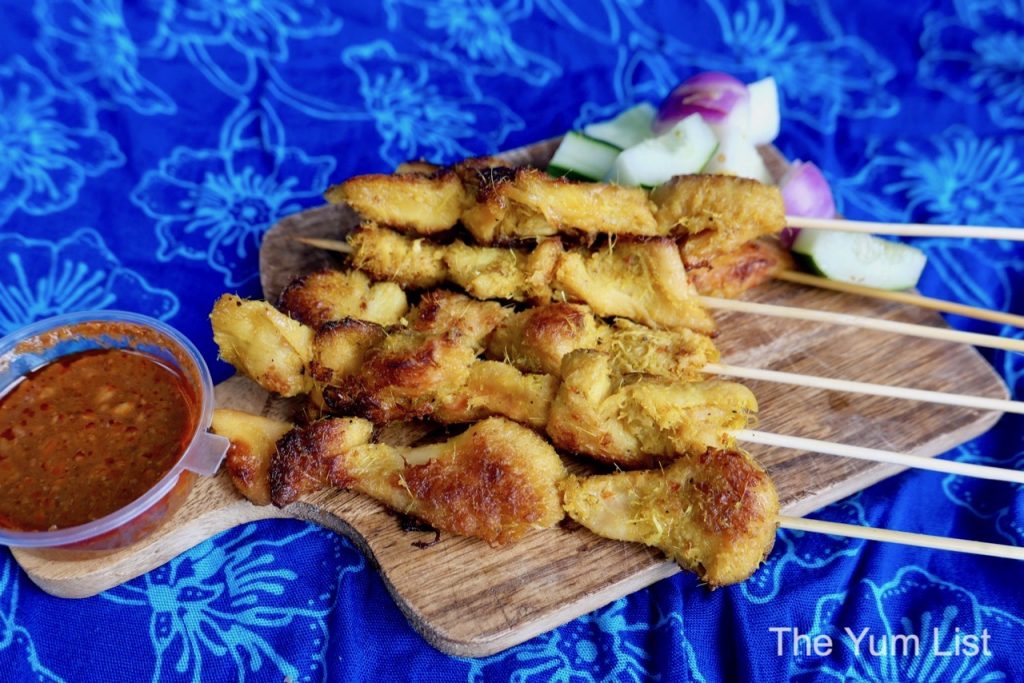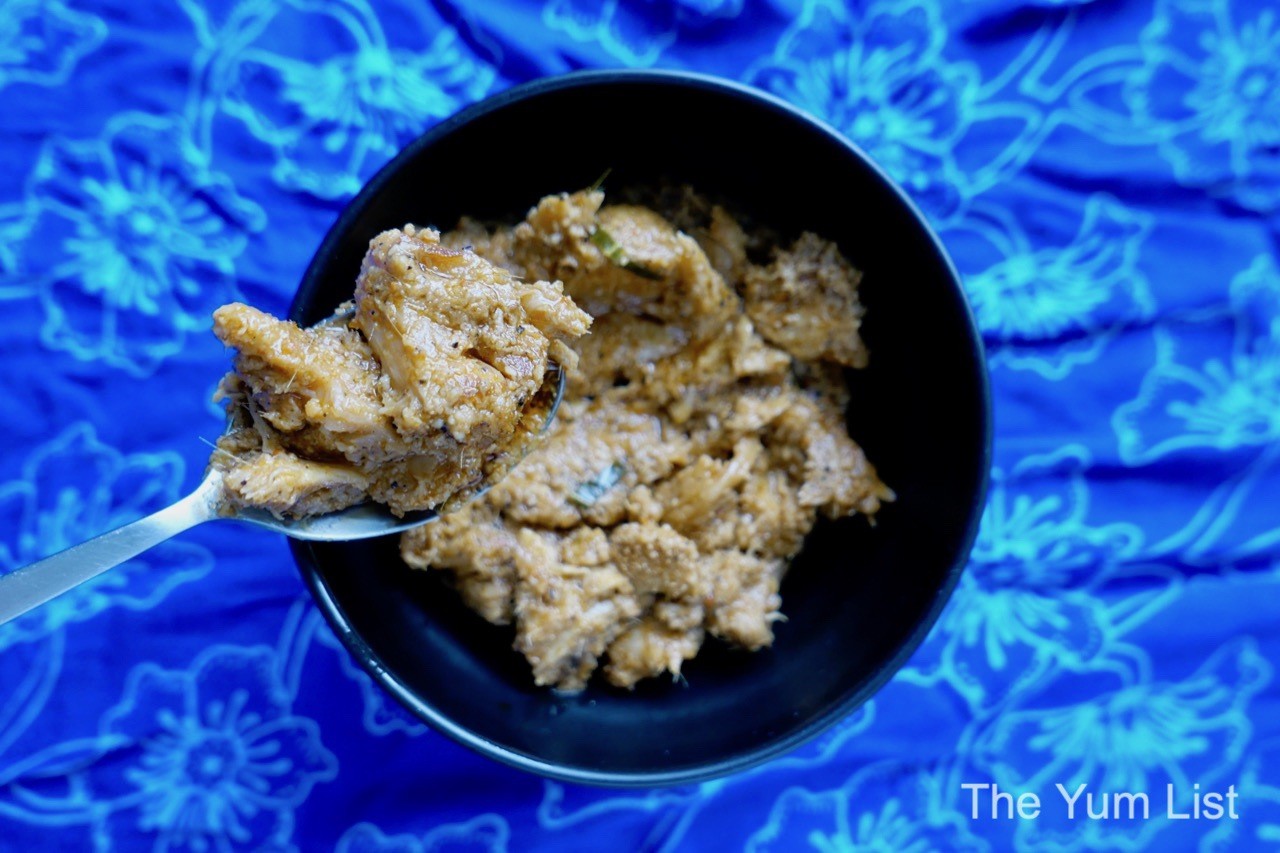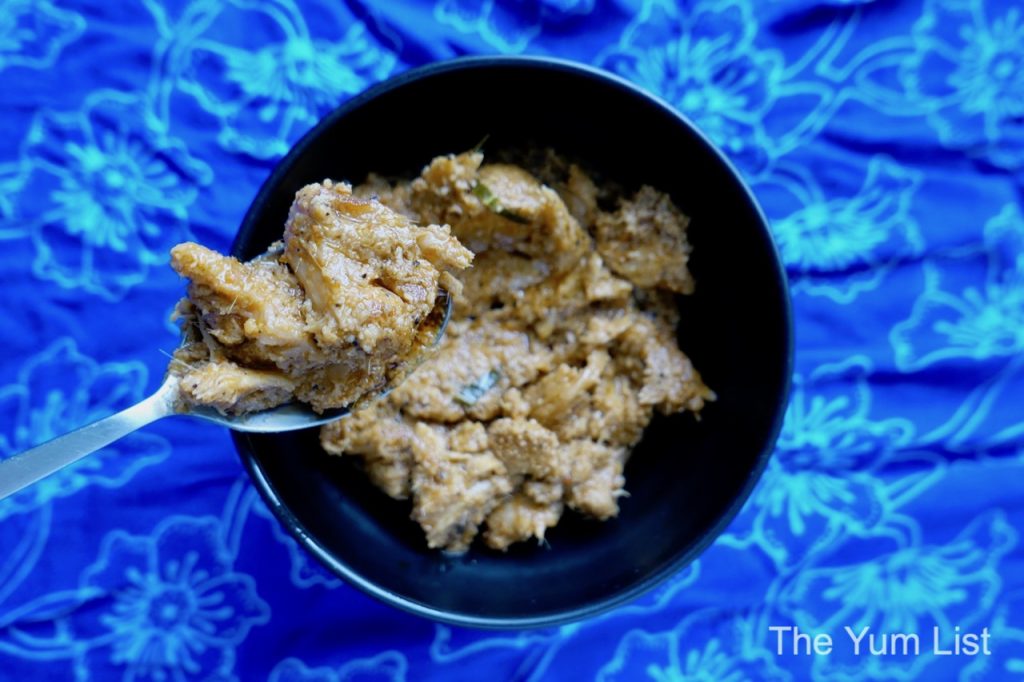 Drinks
The drinks selection at The Hungry Tapir is just as wide and varied as the plant-based food delivery menu. New since our last visit, Mrs Hulk smoothie (RM 24) is a thick, fruity mix of mango, banana, coconut water and spirulina. The blue-green algae not only gives a nutritional boost but turns the liquid a vibrant green. By now, you know my love for kombucha, and the brew from WILD kombucha (RM 13) is always consistent. Today we sip on the lychee rose – it's terrific.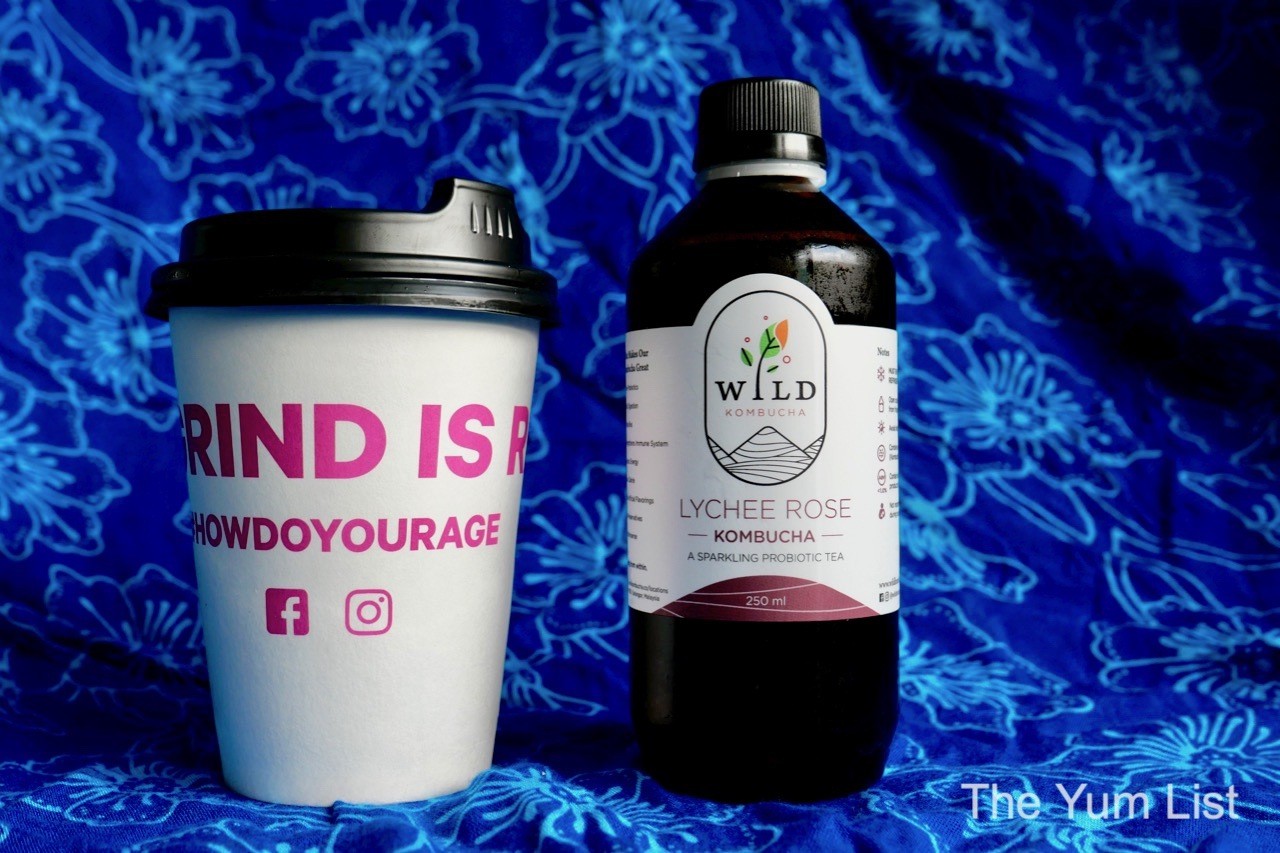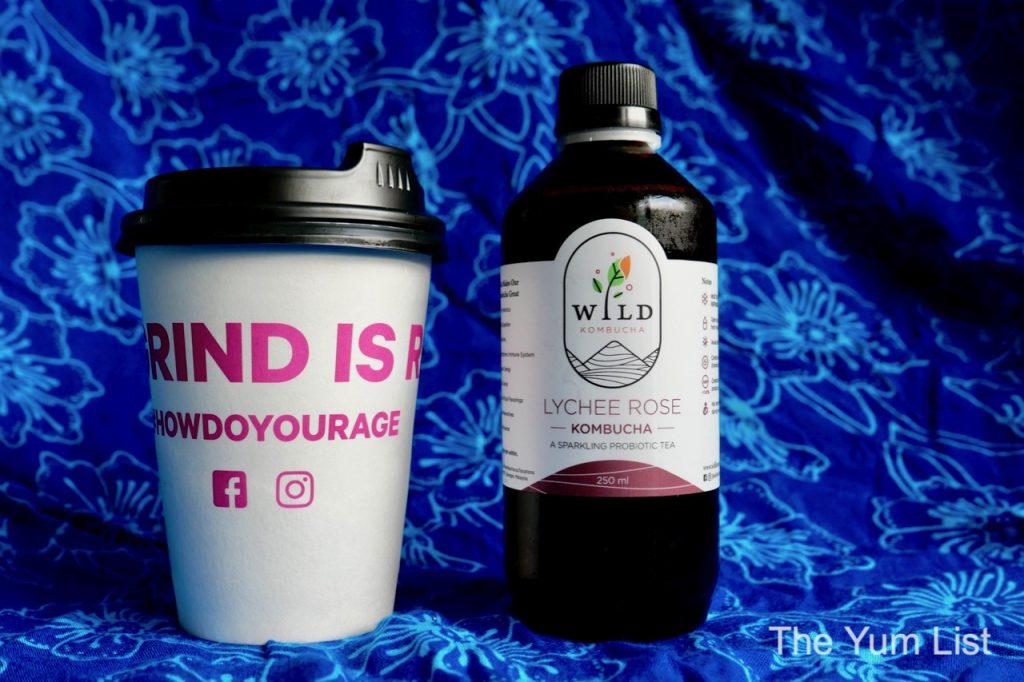 To Order
To order The Hungry Tapir's plant-based food delivery, visit thehungrytapir.orderu.com or WhatsApp +60 12-313 6997. You can also find them on ZestyClickz, Beepit and Grabfood. They are currently open Monday to Thursday from 10 am to 8 pm, and Friday to Sunday from 9 am to 8 pm. 
The Hungry Tapir
1st floor, above Hawker Chan on Jalan Petaling or next to Concubine on
Lorong Panggong
135 Jalan Petaling, Chinatown
City Centre, 5000 Kuala Lumpur, Malaysia
Facebook
More vegetarian and vegan restaurants in KL here and stay up-to-date with the latest gourmet and travel recommendations for Malaysia here and here.