Seven New Deliveries to Try This Week in KL
Monica Tindall
I know I sound like a broken record, but our beloved food and beverage industry might not make it to the other side of the tunnel without your help. If you are in a position to afford a few extra Ringgit for food delivery, go ahead and jump right in. Here we make it easy for you, highlighting seven new deliveries to try this week in KL.
Seven New Deliveries to Try This Week in KL

Gaga Cakes is Superfine's new venture located next to the cafe in Seventeen Mall. In a collaboration with The Chapter Two, they have put together an Afternoon Indulgence Box featuring six of Gaga's best-selling products – Pistachio Paris-Brest, Rum & Raisin, Lime Cake, Chrysanthemum Strawberry Shortcakes, Dong Ding Oolong Rose Madeleines and Lemon Cream Tart. It also comes with a bottle of Argentinian Terrazas Reserva Range Malbec 2018. The wine is a lovely evening treat with aromas of dark red fruits, a whisper of violet and some toasty notes from ageing in oak. The opening is fruity leading into a full-body, round tannins and a lengthy juicy conclusion. The wine has garnered over 150 awards and a reputable 90+ points rating from leading reviewers such as James Suckling, Tim Atkin, Wine Spectator, Wine Enthusiast and The Wine Advocate.
The gift set is priced at RM 219 (excluding delivery fees) and is available on a pre-order basis to be delivered on Fridays and Saturdays ready to put some cheer into your weekend. Place your orders by messaging Gaga Cakes KL on Instagram or Whatsapp at +60105668087.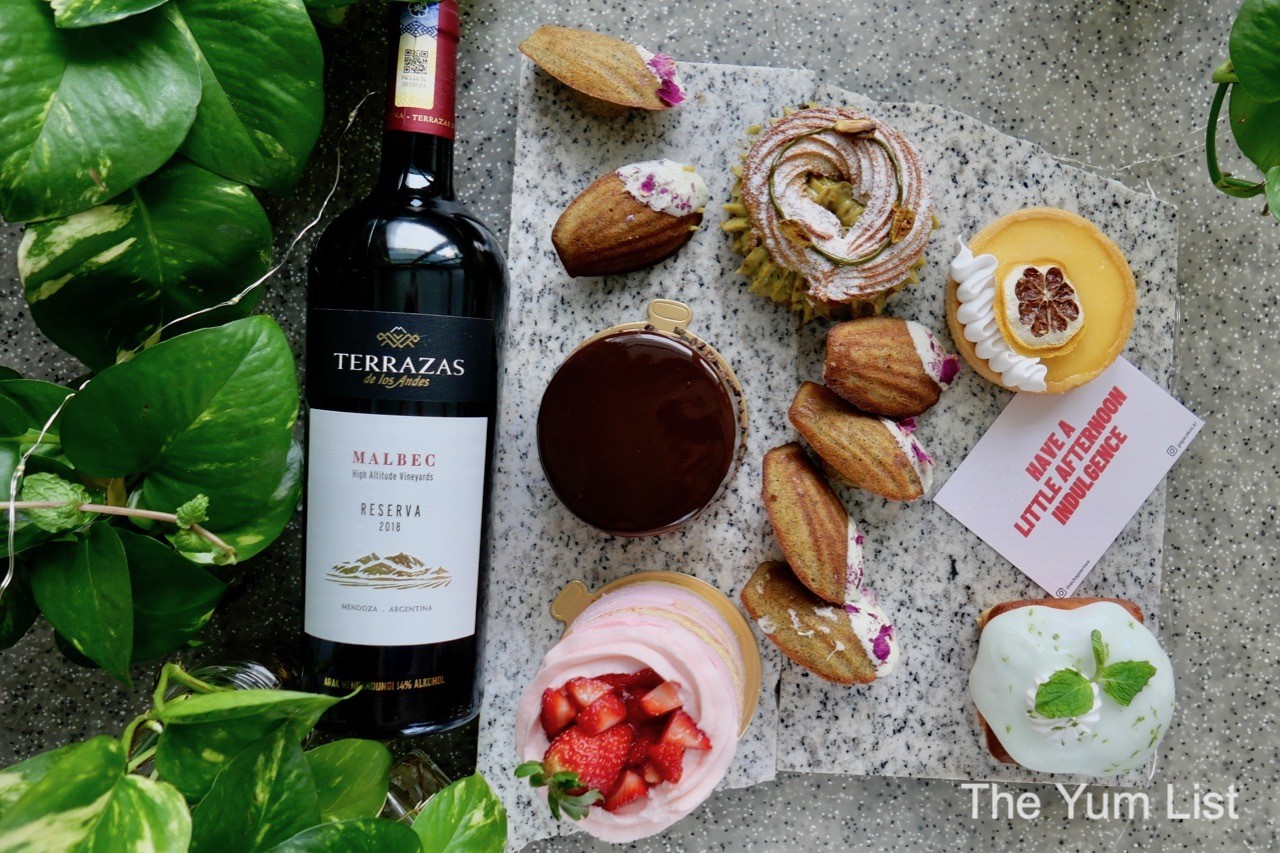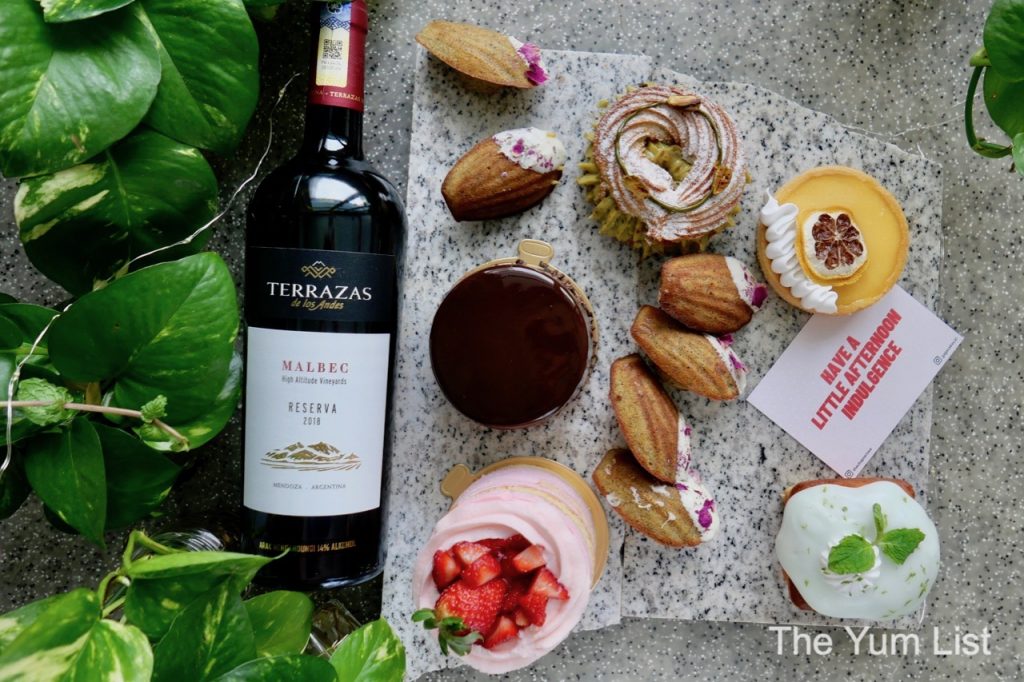 The team at Japas by Jeff Okada Ramsey has come up with some jaw-dropping weekend deals that see up to 50% off some of their most indulgent dishes. Case in point, the Ikura Tartlette Kit. Usually priced at RM 188, if you order it for July 24 or 25, you will get a 50% discount, nabbing it for RM 94.
Each kit contains six tart shells, house-fermented creme fraiche and ikura with yuzu skin and chopped chives. Check their social media pages for other weekend specials and place your orders here.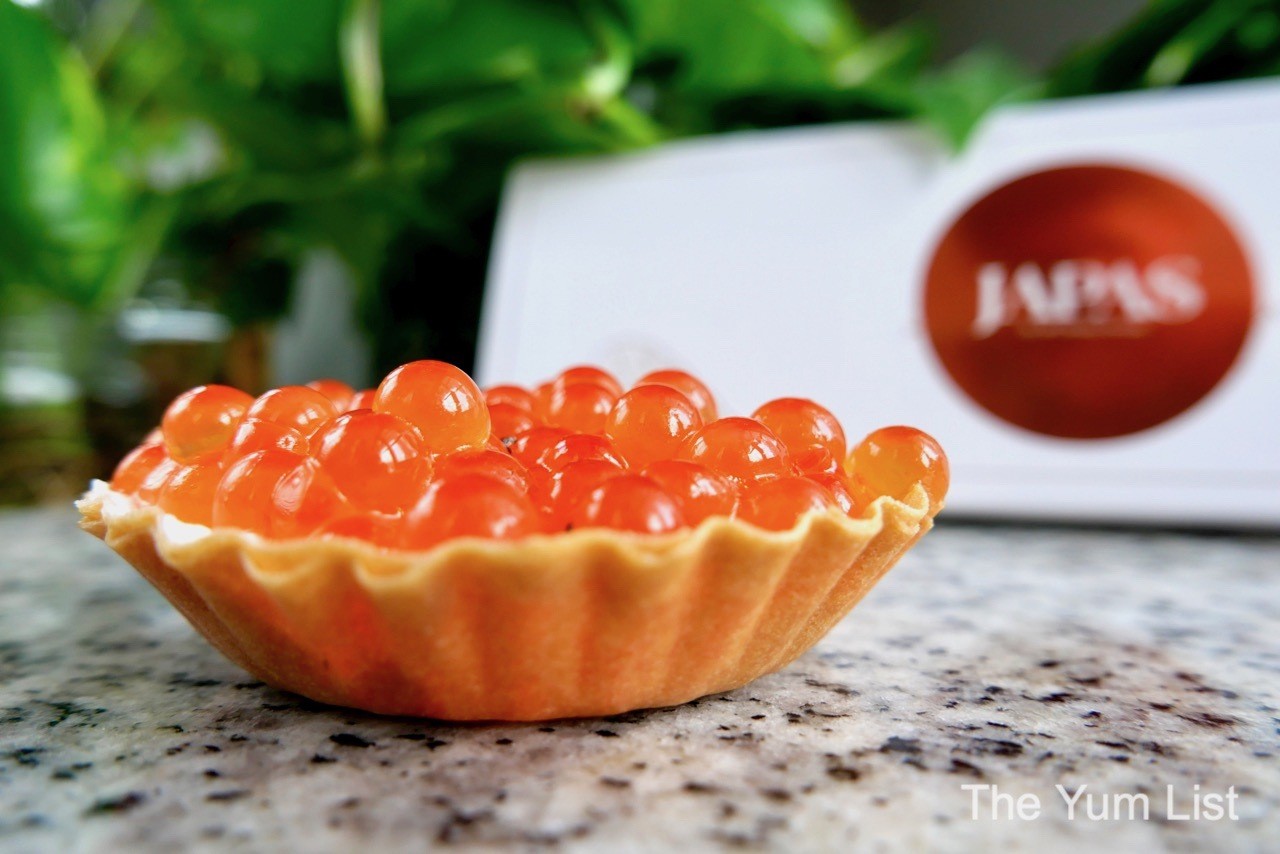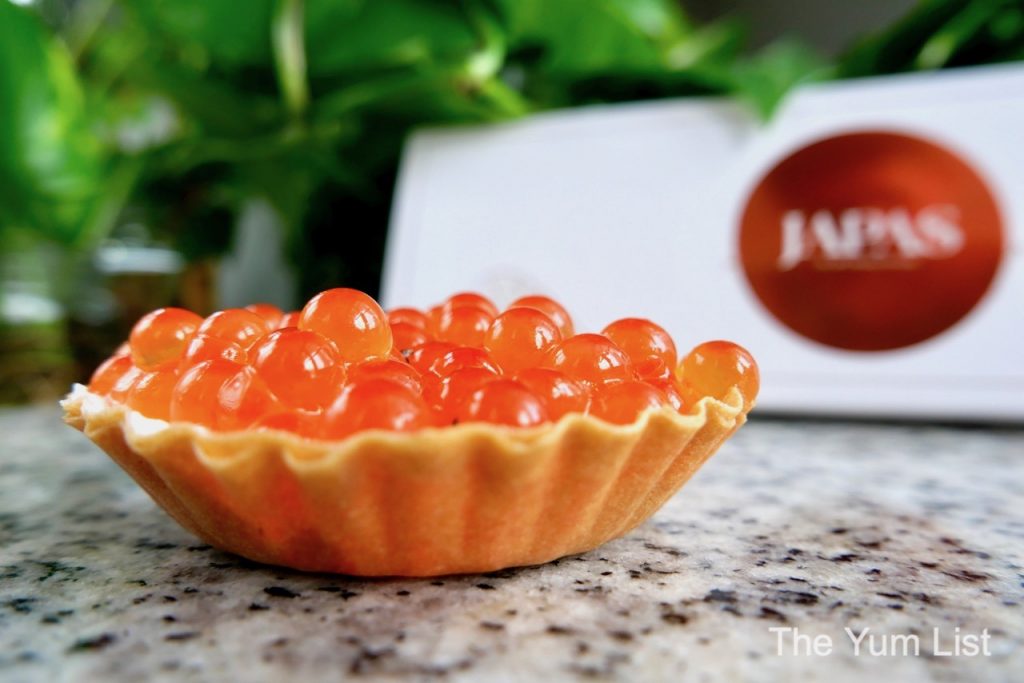 Think again if you believe that fine dining can't be delivered! Chef Gary Chang and his team at Champignons have curated a Summer Truffle Menu that will make you reconsider what can be delivered forever and again. Check out the full menu and a rather decadent wagyu burger here.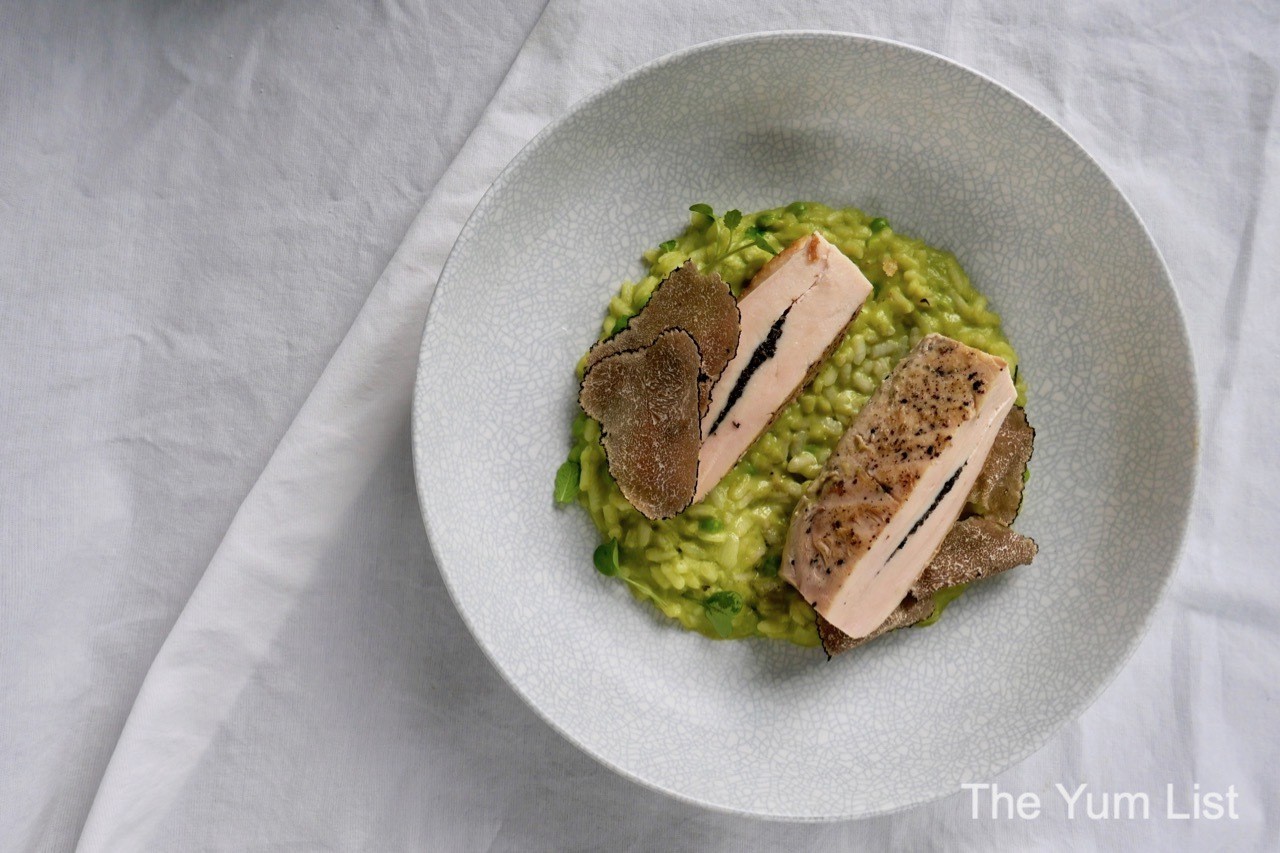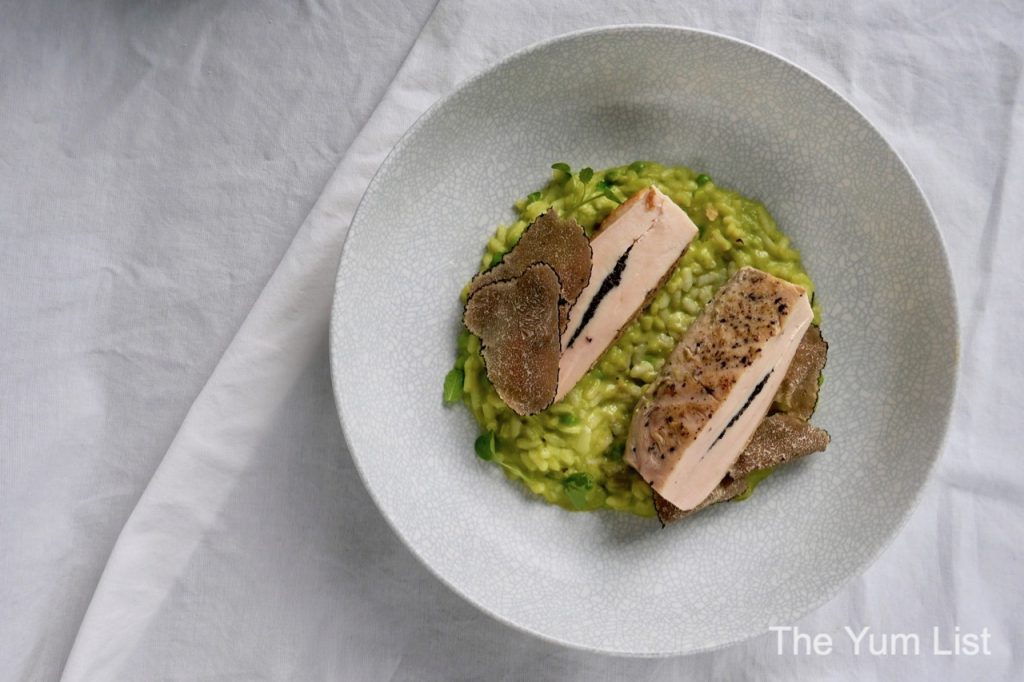 For some of the most exquisite-looking and mouthwatering desserts in the city, check out what the kitchen team at Vantador have been working on (also in the header photo). Find the prettiest cupcakes and some killer dessert gift boxes here.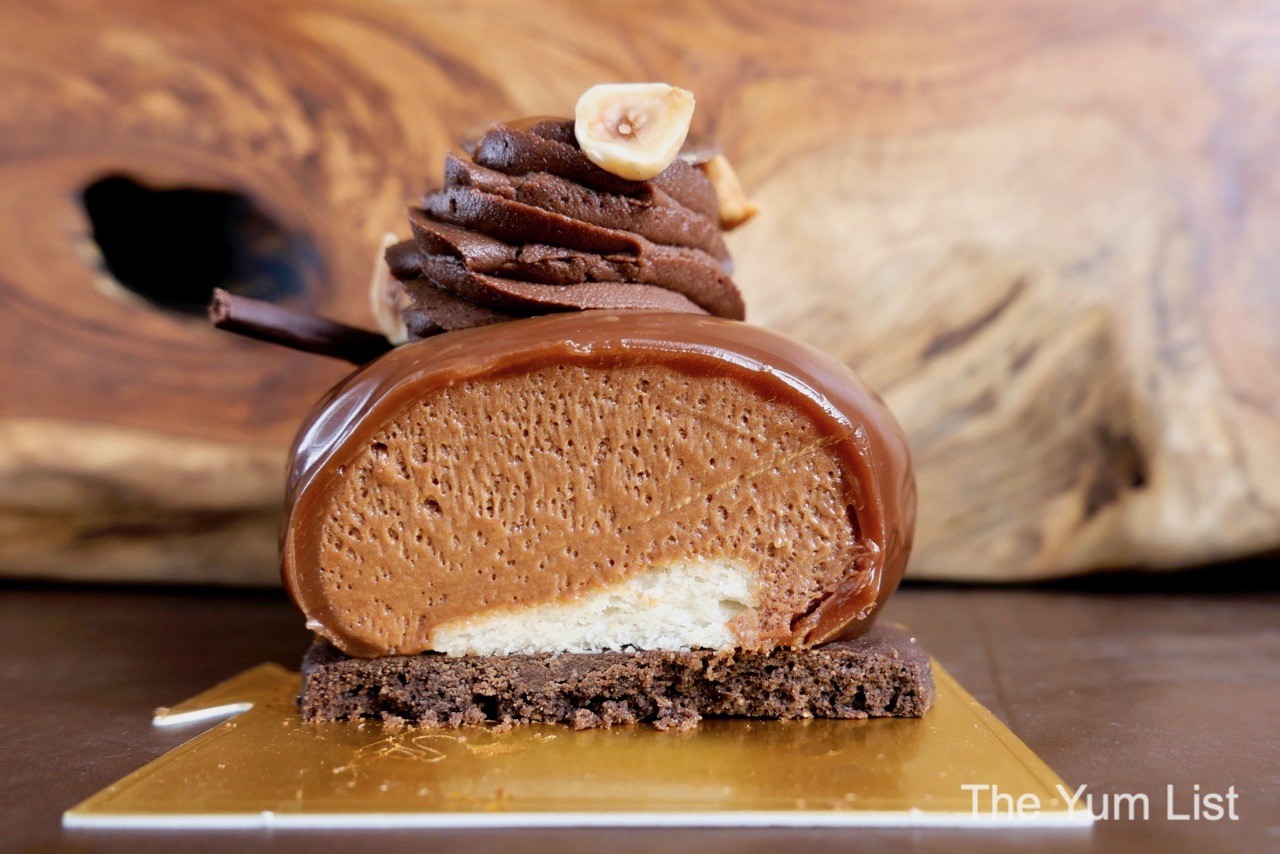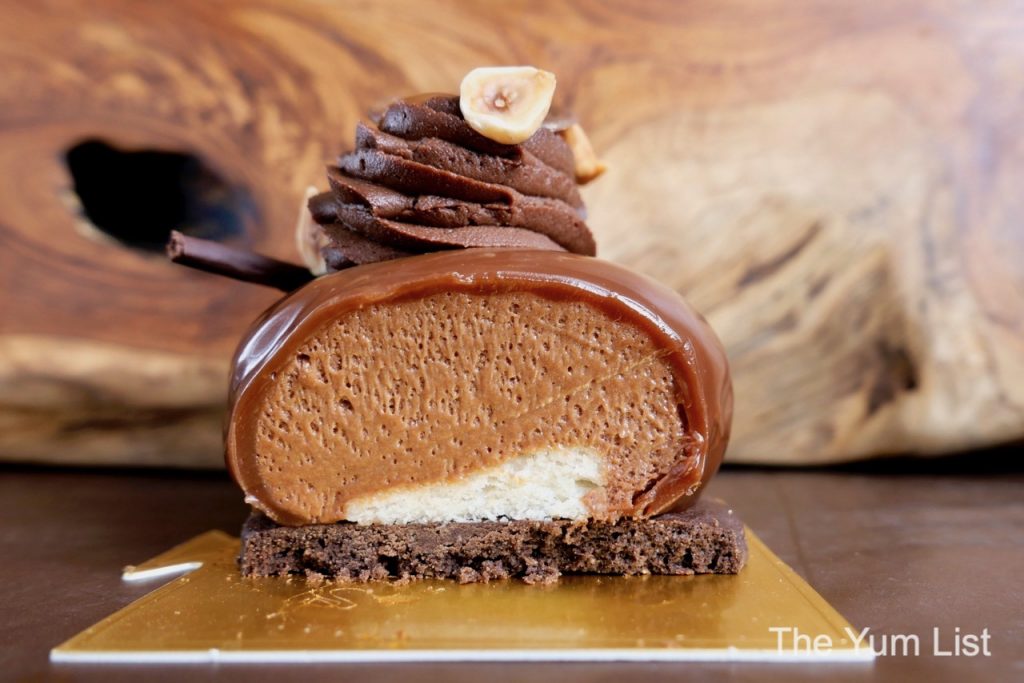 Seven New Deliveries to Try in KL This Week – Pesto – J. Robert Farms
Local farmers from J. Robert farms grow their own basil to make the freshest of pesto. Their gardens are pesticide-free and the sauce is immediately frozen to maintain freshness. It goes wonderfully well on pasta or spread on a thick slice of spongey sourdough. Message them on Instagram for orders.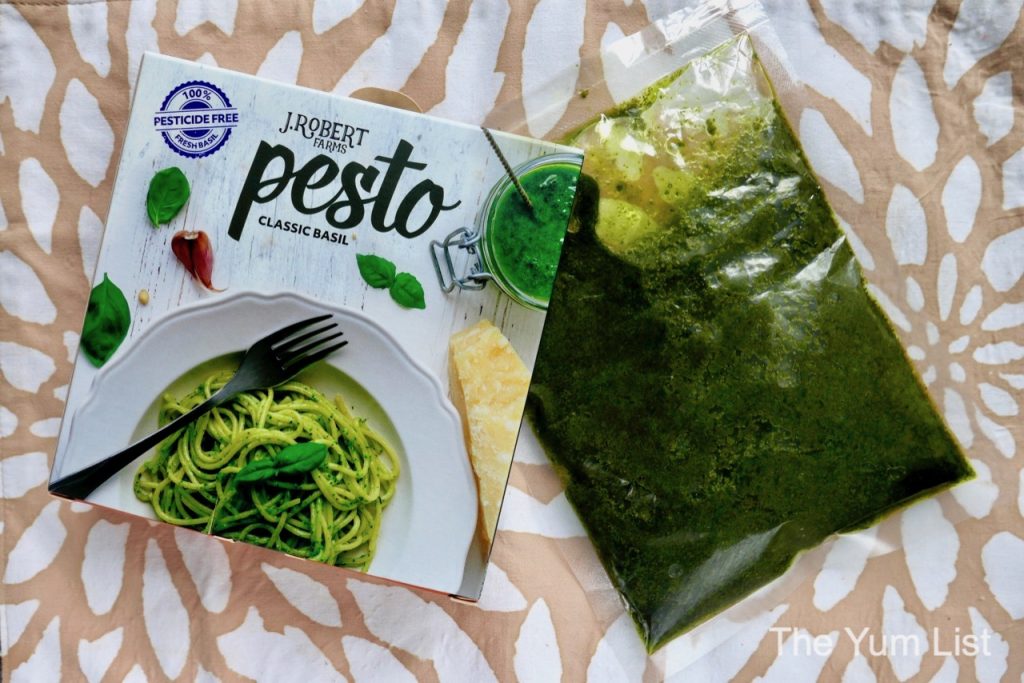 The team behind The Boheim Experience curate weekly menus of modern European cuisine. Prices are affordable and the quality is high. For example, this highly enjoyable confit chicken leg with wholemeal couscous, tzatziki, pickled mustard and heirlooms tomatoes (RM 35) was this Thursday's menu. Delivery in a compostable container doesn't go unnoticed either. WhatsApp +60173001272 for message their Instagram page for orders.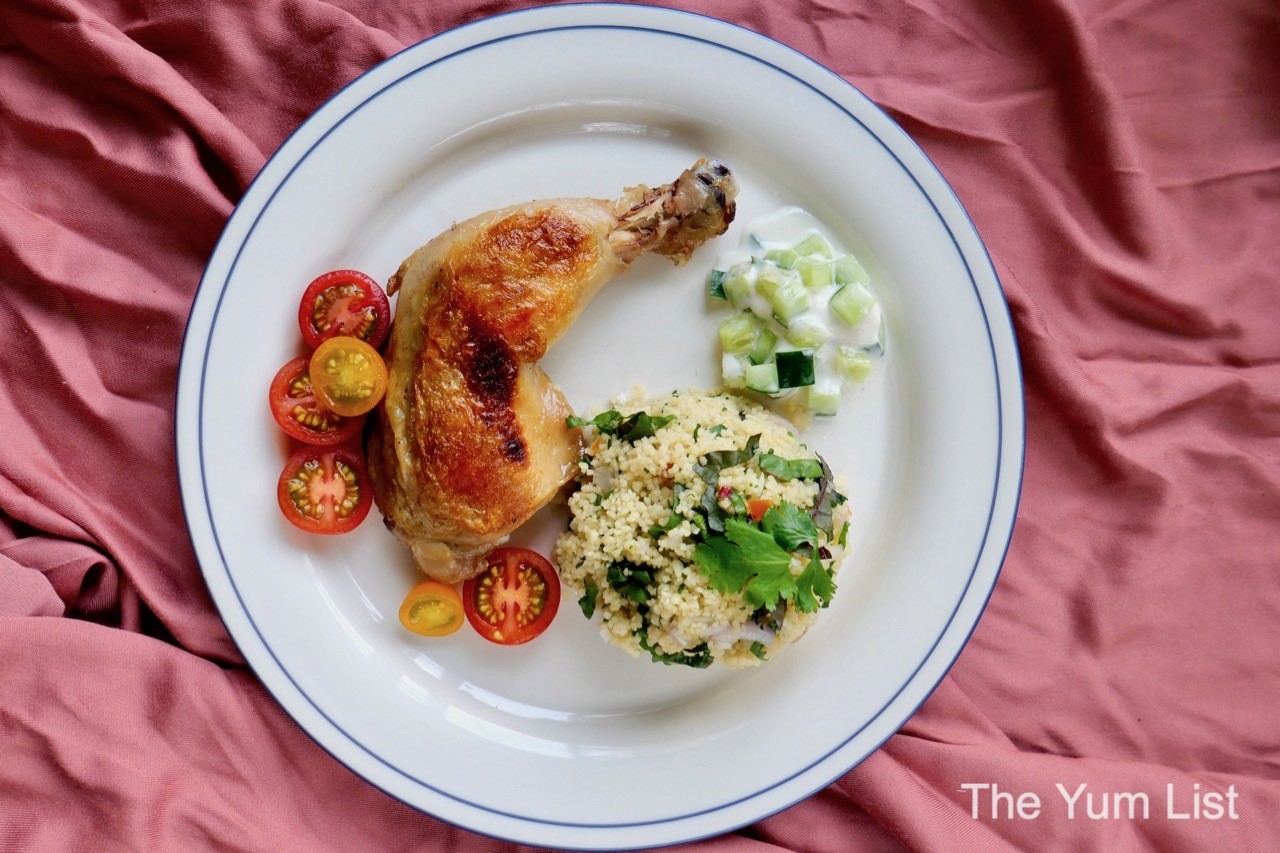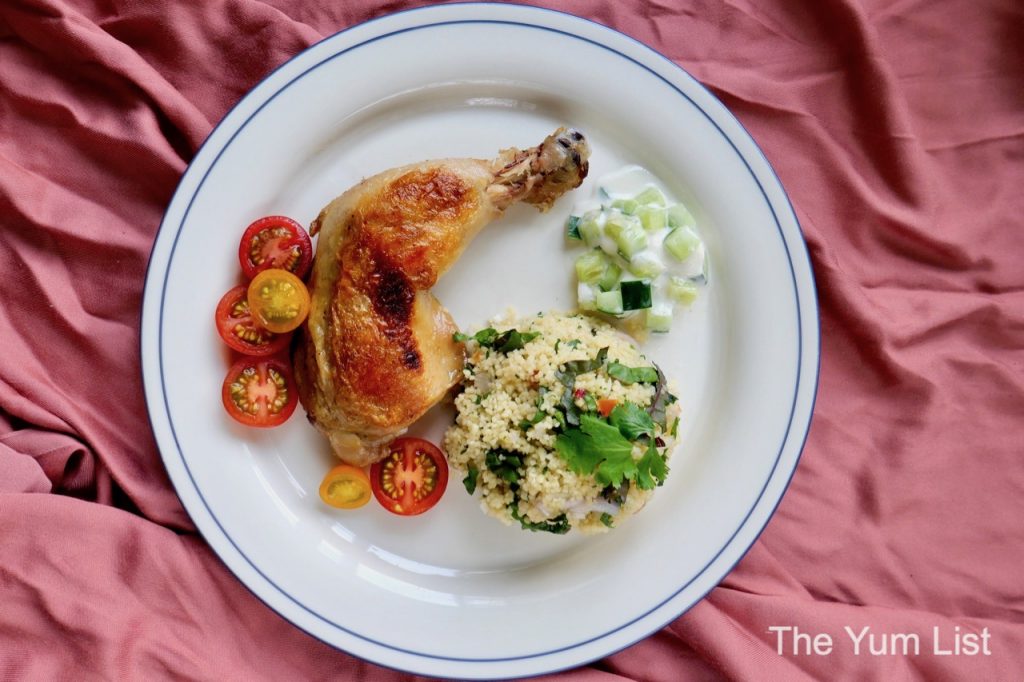 The Hungry Tapir offers a beautiful and delicious plant-based menu. It's a fantastic gift to your body and your soul. Do take a look at their weekend brunch deal as well, which sees four dishes paired with four fresh juices for RM 100. Details on some of our favourite recipes and how to order here.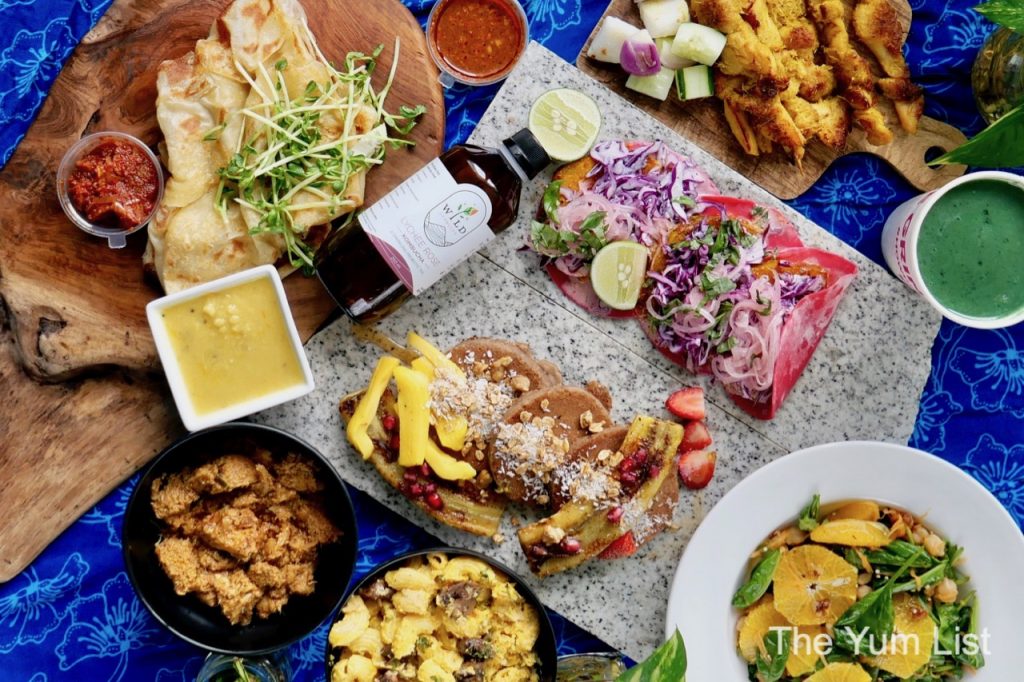 Seven New Deliveries to Try in KL This Week – Uroot
Unable to operate for far too long, spas have taken to delivering products you can pamper yourself with at home. Here we try some wonderful, natural products ideal for sensitive skin from the local company, Uroot. Made with the essential oils of lavender, patchouli and cedarwood, the antibacterial Castille Body Wash is excellent for dry, sensitive skin. We also love their Hand Sanitizer and Room Spray with their soft lavender scents, which are again gentle, and free from harsh chemicals. Please, help support local businesses and get them through these challenging times. We can only hope they will be able to operate in person again soon.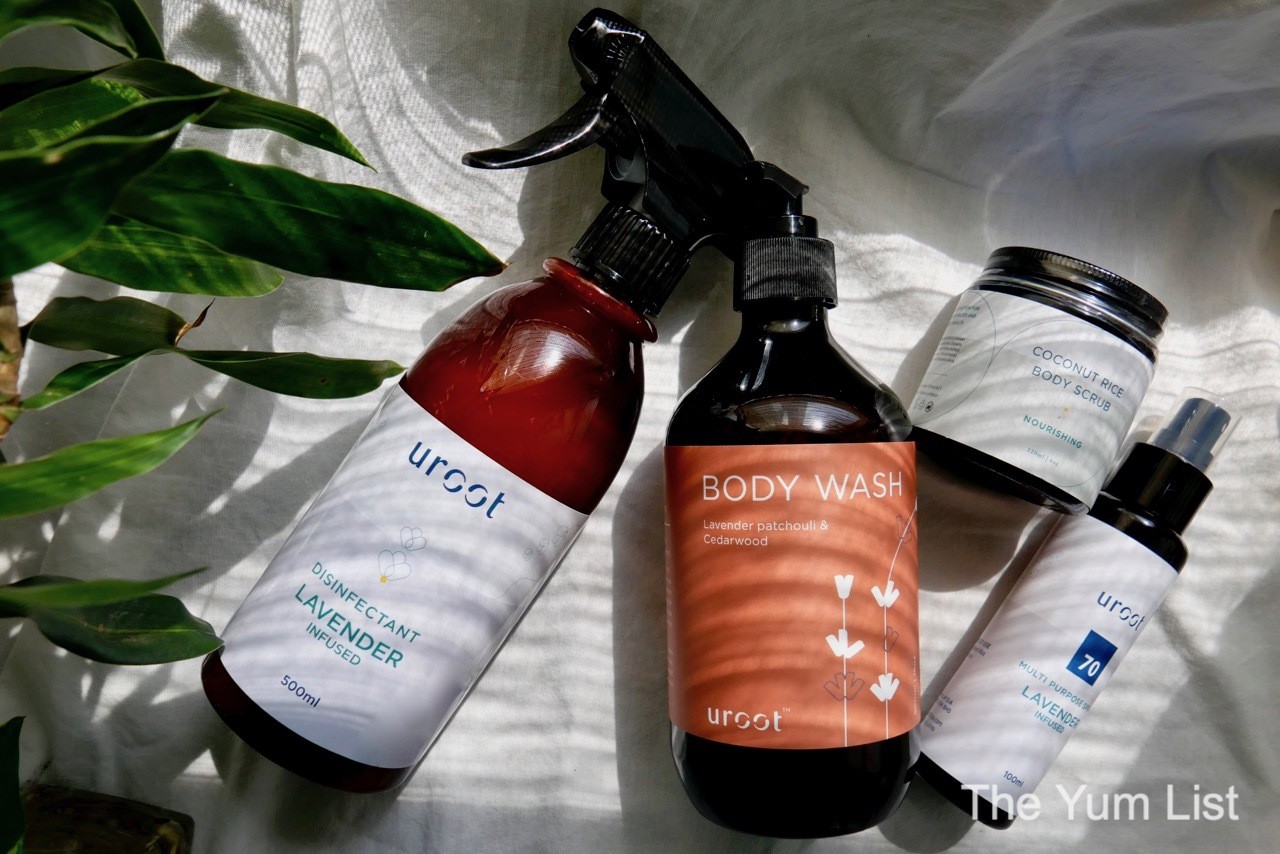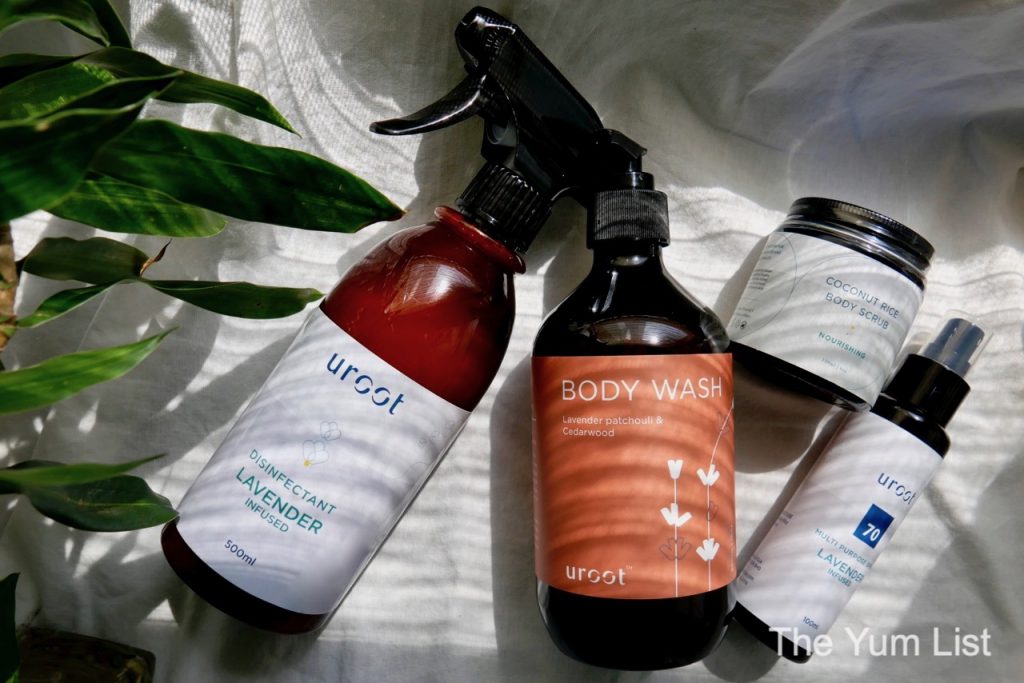 What have new deliveries have you tried recently in KL?