Der Backmeister at Bunglow 37
Words: Rebecca Cannon Photos: Rich Callahan
I had heard the whisperings on the wind; Der Backmeister bakery was opening another branch. The owner of Der Backmeister was not satisfied with opening a mere carbon copy of his original setup, though I would have been, but has instead extended his empire into a more unique setting.
Der Backmeister's new site is located in Bangsar in Bunglow 37, a hidden palace. It is not what you think of as Bangsar. Instead of crowded, bustling streets, the drive up weaves up through calm tropical suburbia before you are deposited out in front of the most regal looking house. The kind that is both private yet open once you make it through the entranceway. I was struck by the lush greenness of the villa both inside and out. A real floral display in the foyer opened up into a main wooden floorboard area with secluded courtyards tucked away. Up the curved staircase, a smaller dining area can be found before the jewel in the crown for this location; an open terrace. The terrace had a constant gentle airflow thanks to overhead fans, and if I was struggling with the heat, I could have sat nearer to the door where the inside aircon could be felt. Before I had sat down, I felt a sense of calm wash over me. I didn't have to worry about parking, the constant grating of traffic, the risk of being in too close a proximately to people, nothing. I was able to take in the simple view overlooking a forest patch and Bangsar village.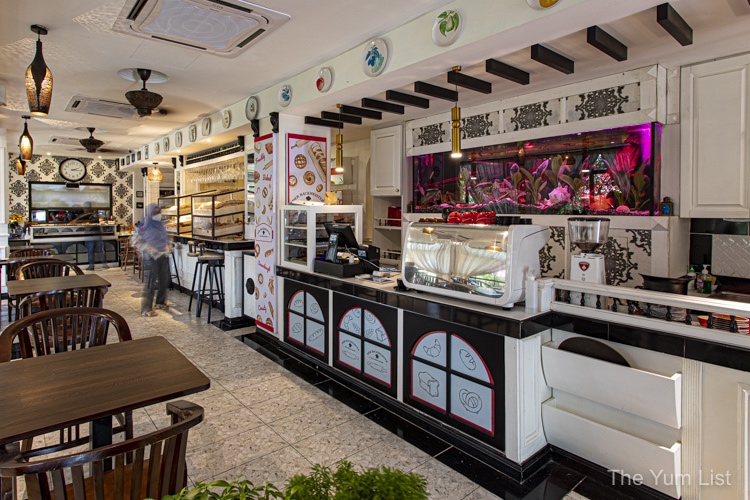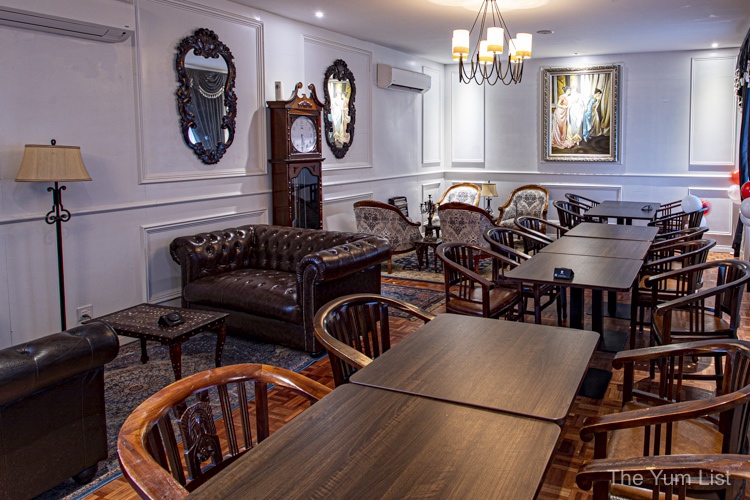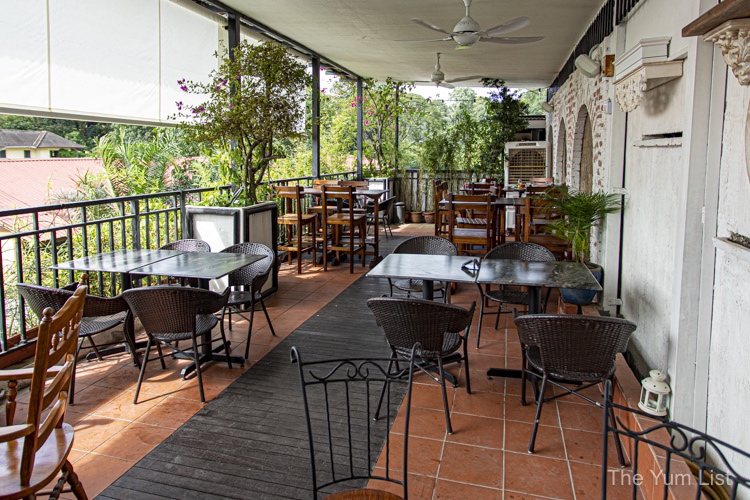 Der Backmeister at Bunglow 37 Menu
Der Backmeister at Bunglow 37 isn't like the bakeries I experienced growing up. It's as much of a café as a bakery, and its savoury focused. I love it for this. Now I have a reason to sit in one of my happy places and enjoy a meal, rather than just a sugary treat. We sample the range of the menu, from brezels to sandwiches, to spaghetti to salads.
Hearty Carbs – Der Backmeister at Bunglow 37
When I said earlier, I had nothing to worry about. That was a slight lie. I realised despite the serene location and the welcoming and proactive staff. I still had one worry. Had they run out of brezels? (the official German spelling of pretzels). They had not, and one was soon forthcoming with, Bavarian Sausage Bayerische Weiesswurst (RM16) and the house's traditional mustard, a sweet Dijon in my opinion. The trick with this dish is to peel the sausage and add just the right amount of mustard and brezel to your fork, which results in the best flavours. Next, we try two sandwiches, Strammer Max (RM21) and Avocado Egg (RM19). The latter is a vegetarian-friendly option and my favourite of the sandwiches. Thick fine wholemeal bread maintained its dense fluff as you chewed, combined with creamy avocado and egg mayo. How could I not fall in love?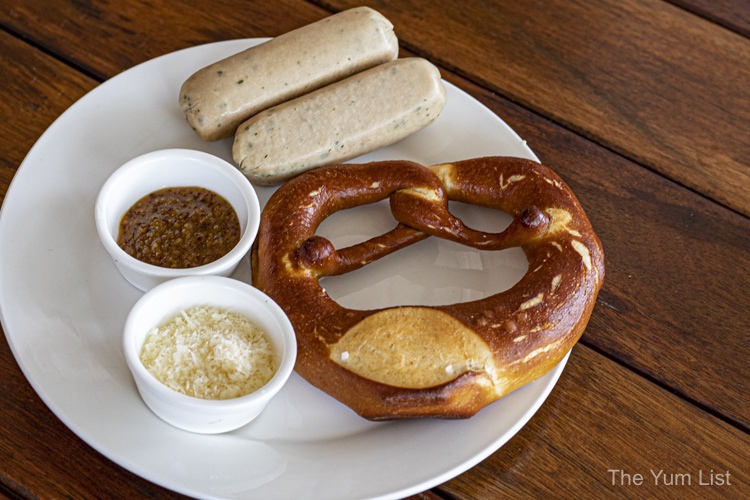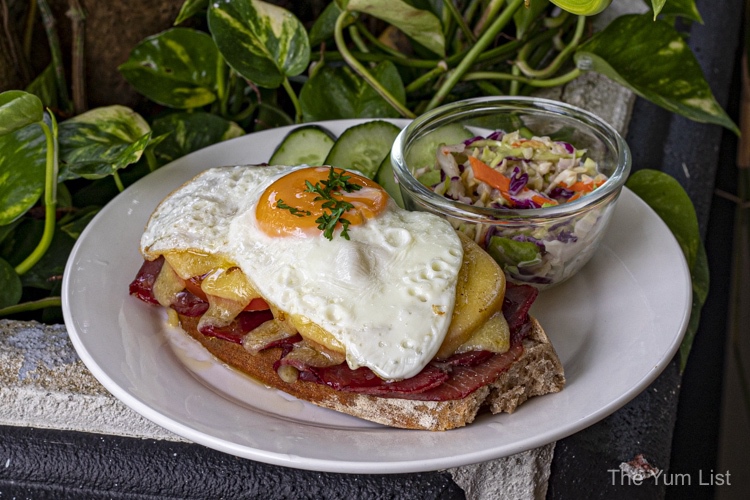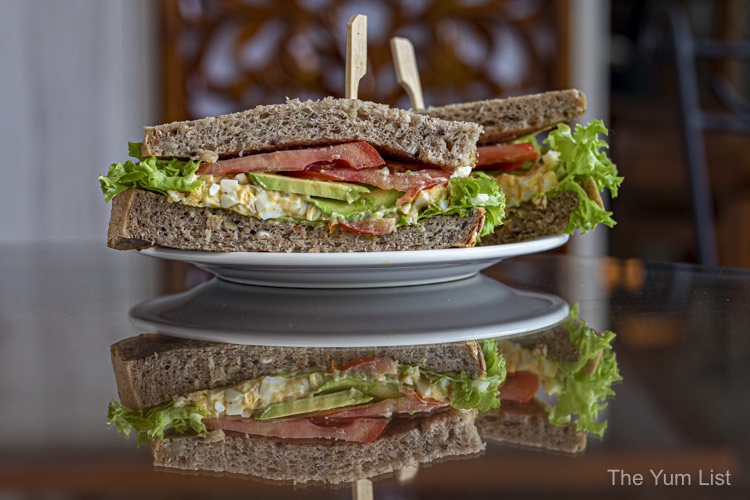 Not Your Typical Bakery Meals; Spaghetti & Salads
While Der Backmeister wants to be traditional, especially to their German heritage, they also care strongly about their customers. Hence, they are not afraid to choose to serve additional dishes that appeal to guests. That is why there's salad on their menu—fresh Garden Salad Frankfurt (RM23), to be precise. And even more shockingly, it's a big seller. I don't know whose recipe they follow to make it, but it's fresh and crisp and the dressing, divine. It's a sweet balance of citrus, vinegar and a hint of mustard. I imagine even the most avert salad hater would eat their greens if it was smothered in this concoction.
The Bolognese German Style, Nudeln mit Haschee (RM28), is the owner's grandma's secret recipe (spaghetti Bolognese is not and never will be traditional Italian, please don't trigger Italians by going to Bologna and wondering where all the spag bog is). This beefy spaghetti Bolognese tastes like my mothers, and probably because they use pure Australian beef. The sauce is enough to properly flavour the pasta but not drown it.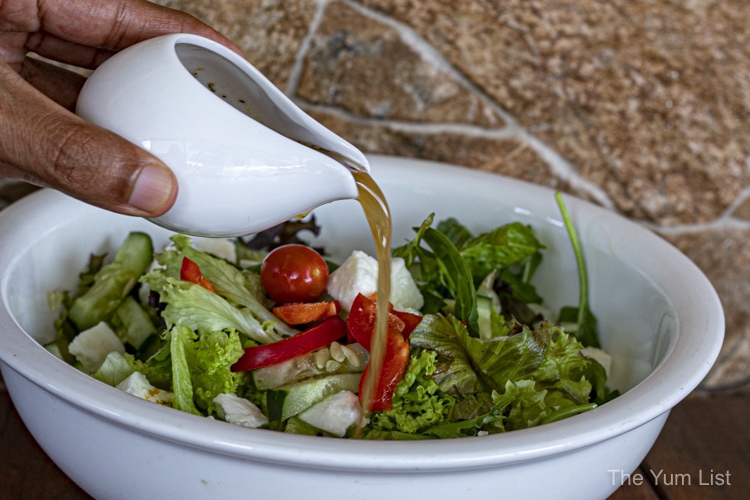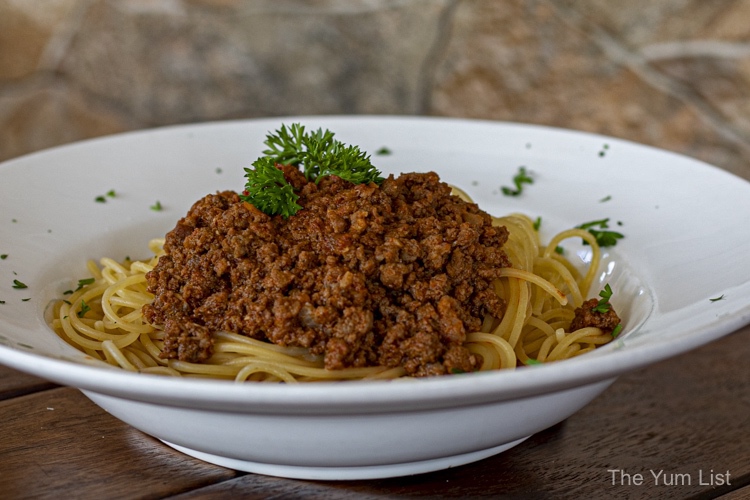 Dessert and Drinks
For those that attend a bakery for your sweet tooth, you will not be disappointed with what Der Backmeister has on offer. Favouring a smaller selection of pastries, they do them to perfection rather than offer a smorgasbord. I found myself attracted to the Custard Danish (RM7), an elegant pastry swirl encircling set custard, thick (and delicious) enough to support itself within a pastry underlayer. The whole thing was drizzled with sugar icing to send your eyes rolling backwards in joy.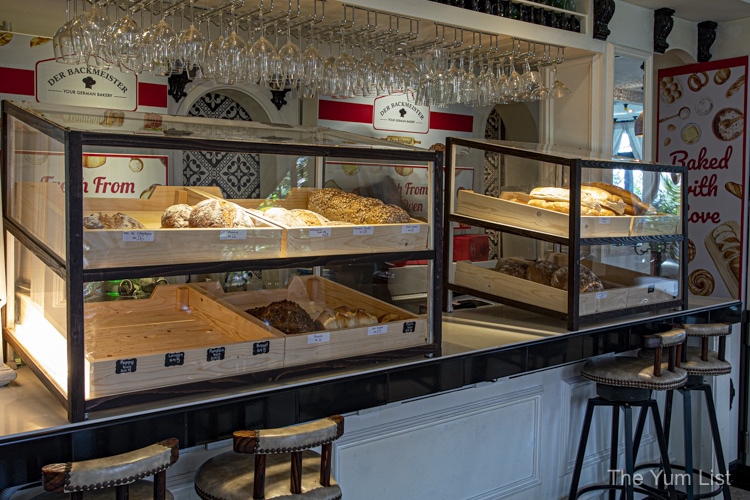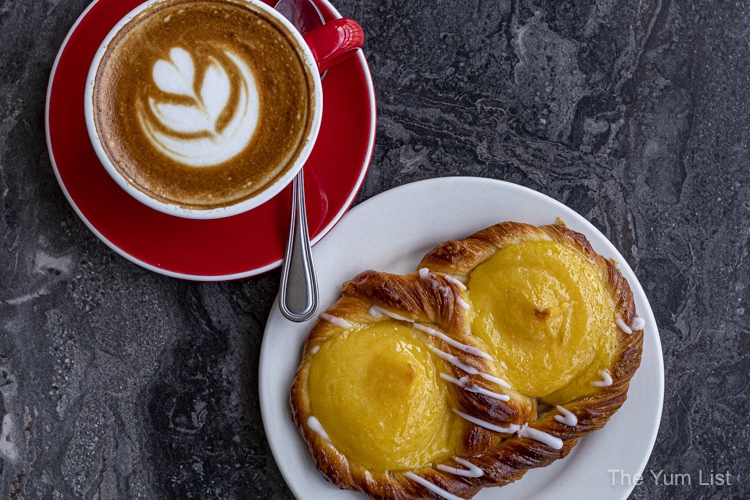 One must always quench their thirst whilst enjoying such sugary delights, and just like its other branches, Der Backmeister offers a variety of hot and cold drinks. Most are made fresh on-site, whilst others, such as the Rauch Juice being imported from Austria. Their baristas are as well trained at this new branch as at any of the other locations.
Der Backmeister at Bunglow 37 Review
Whilst I was letting my time in this oasis sanctuary draw to a close, I never once felt sad as I finished my juice and Danish. I knew that I could easily come back at any time and have the same experience, either for a meal with friends or a quiet cup by myself watching a sedate world pass by. I was also tempted to return to explore the other half of the villa, which houses the Bungalow 37 Restaurant. The two businesses work in partnership to ensure the place stays at the right level of occupied morning to night. It offers a nice alternative for people who want to go out for a drink somewhere before or after a meal but perhaps don't want to go to a bar.
Reasons to visit Der Backmeister at Bunglow 37: Lovely setting with various dining areas and a terrace overlooking greenery, plenty of parking, hearty bread, delicious pastries.
Der Backmeister at Bunglow 37
Bunglow 37, Jalan Abdullah
59000, Wilayah Persekutuan Kuala Lumpur
+603 2856 0613
https://www.derbackmeister.com/
Der Backmeister at Bunglow 37 Opening Hours
Open: 8am to 5 pm daily
Find more of our favourite cafes in Kuala Lumpur here and stay up-to-date with the latest gourmet and travel recommendations for the country here and here.