WET® Deck Alfresco Dining
Monica Tindall
WET® Deck at W Kuala Lumpur offers everything we desire as the city begins to reawaken following the pandemic. Alfresco dining, vibrant atmosphere, stunning views and drinks that are as equally as serious as the food. Previously, the location was primarily a bar with some snacks. However, its reopening to the public brings with it a full restaurant menu.
Before thinking you can just drop in, though, please know that you MUST make a reservation. It's booked out just about every evening, and because of strict SOPs, they do not entertain walk-ins. So, the best thing to do is to secure a table ahead of time and settle in for the evening.
In what is one of the hippest locations in the city, WET® Deck hums with chilled tunes from an excellent sound system. They are accented by the sound of bartenders shaking up signature cocktails in a cheerful, upbeat setting. Steam rises from the centre of the pool, and those stunning Twin Towers look down diners.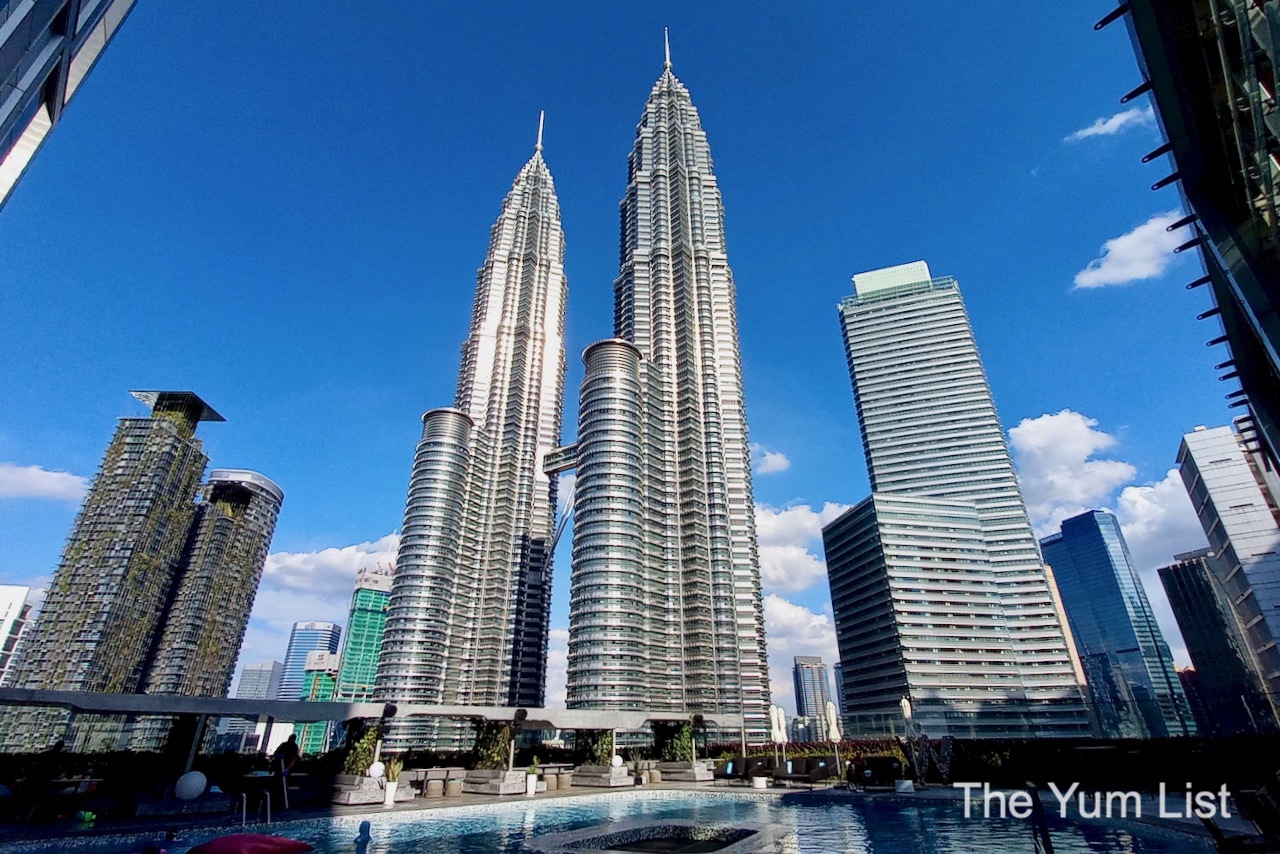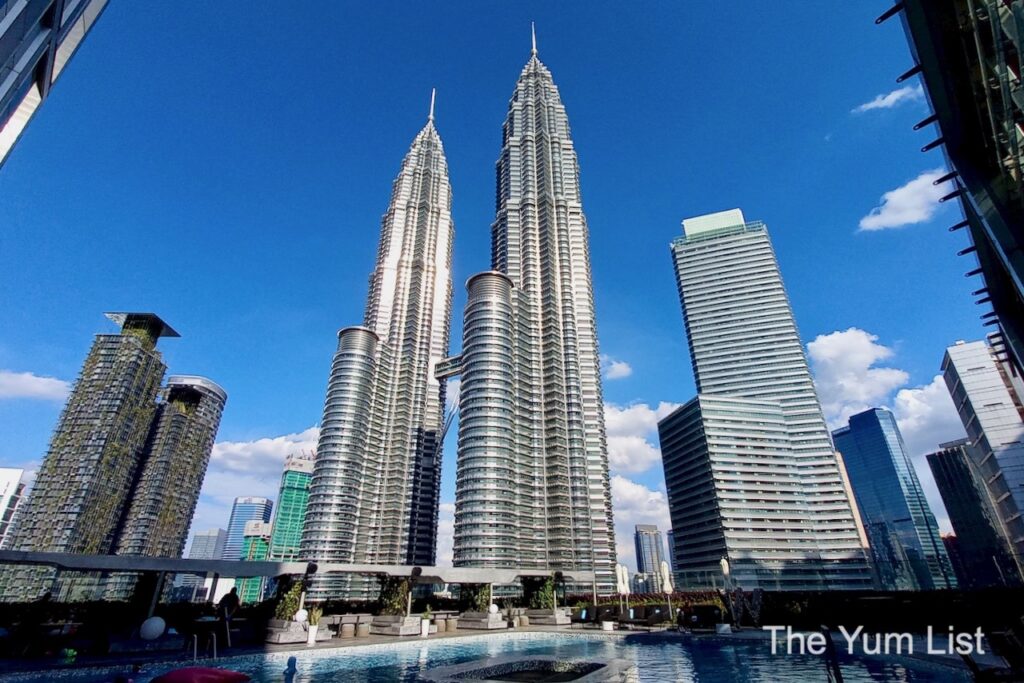 Drinks
Zero% ABV
With Han Jun at the helm of the bar, it would be remiss not to have a mixed drink. A serious cocktail list is supported by a trio of zero-alcohol concoctions. Hubby, on a health streak, enjoys the ThreeSamBoi (RM 25). Featuring chamomile, calamansi, assamboi and pineapple, it sports a tropical, local appeal. He's happy and orders another.
Signatures Health Conscious
"Who says you can't Detox and Retox at the same time?" I agree with the menu and keep my Friday night nutritious and delicious with the Do the Chacha (RM 45). You might know by now my fondness for kombuchas, and this drink gets lots of my faves in one glass. Gin, agave, grapefruit bitters and ginger kombucha make a real thirst-quencher.
Later on, I stick with Friday night fun paired with wellbeing with an order of Keeping it Keto (RM 40). Served in a martini glass, it's a vibrant green health tonic with a boost of vodka. Basil leaves, kale, yuzu and stevia syrup balance the spirit and provide a gently sweet and herbal drink.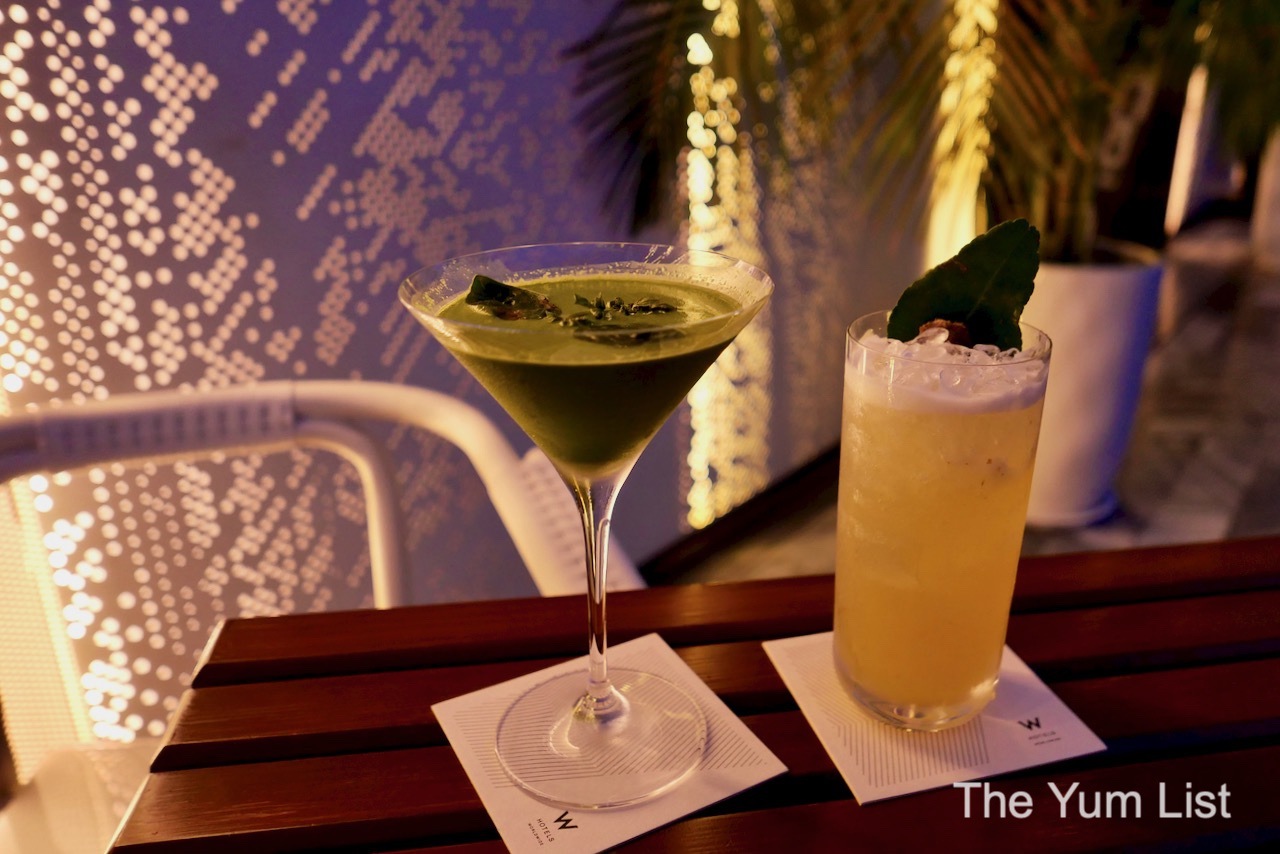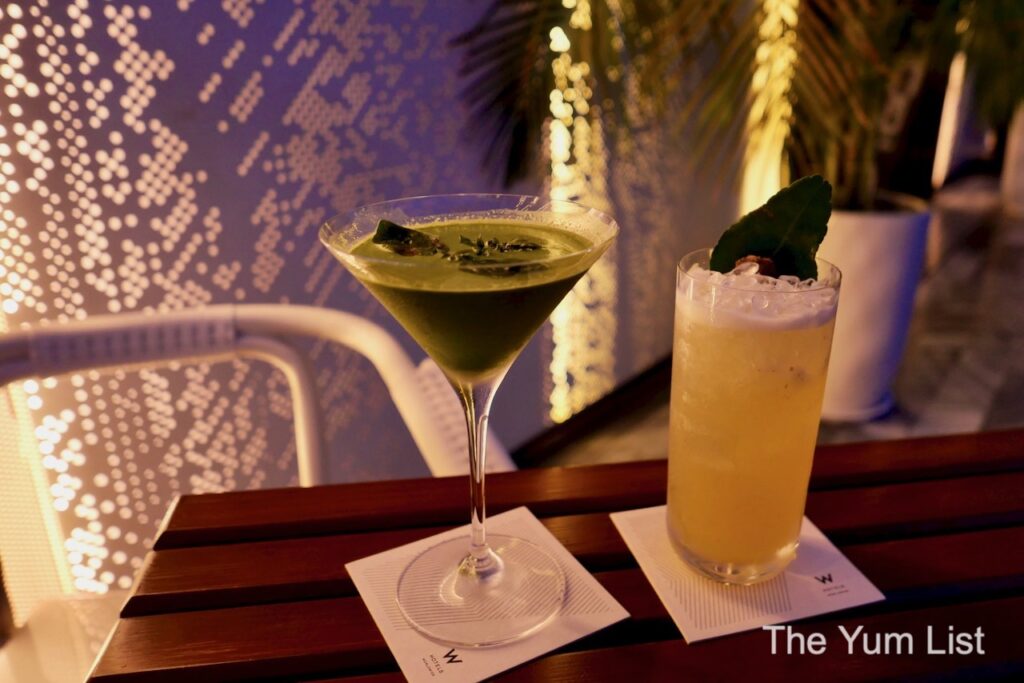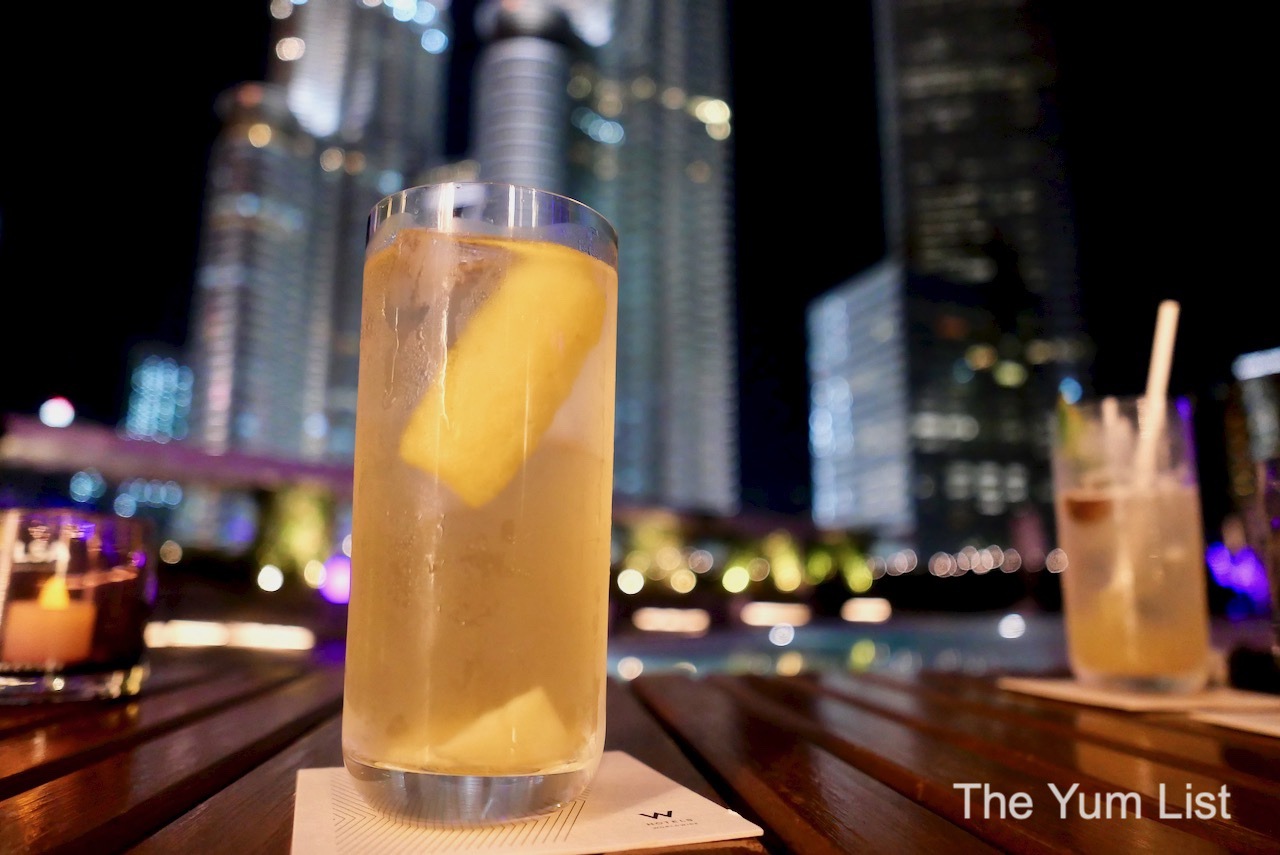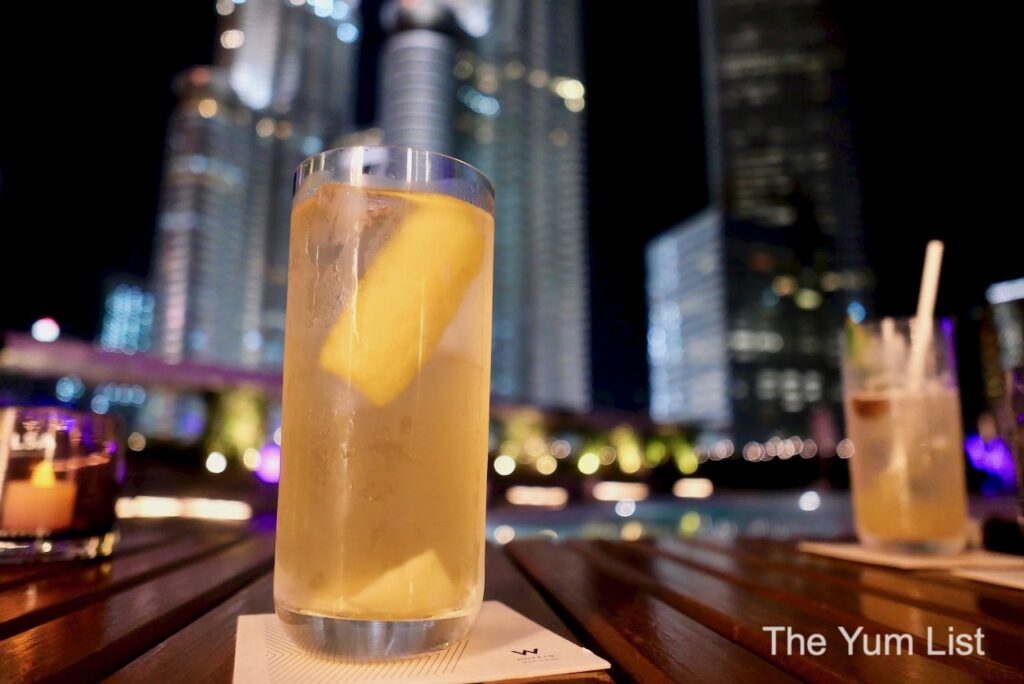 WET® Deck Alfresco Dining Menu
Chef Suhalmy joined W Kuala Lumpur over the most recent MCO and has added his own spark to the menu. There's no hiding that our preferences are for wholesome, fresh ingredients, and the new menu at WET® Deck delivers.
Greens
We begin with two salads, Organic Salad Bowl (RM 52) and Grilled Paneer (RM 48), both of which are packed with superfoods. The former sees quinoa, cucumber, watermelon, radish, avocado, wood sorrel, and heirloom tomatoes tossed with a mildly tangy ginger dressing. The latter is similar in its base of quinoa and greens but is livened with red onion, red cabbage, pomegranate and cubes of lightly grilled cottage cheese. The serving might be enough for a small eater as a meal and certainly plenty as a starter before a main.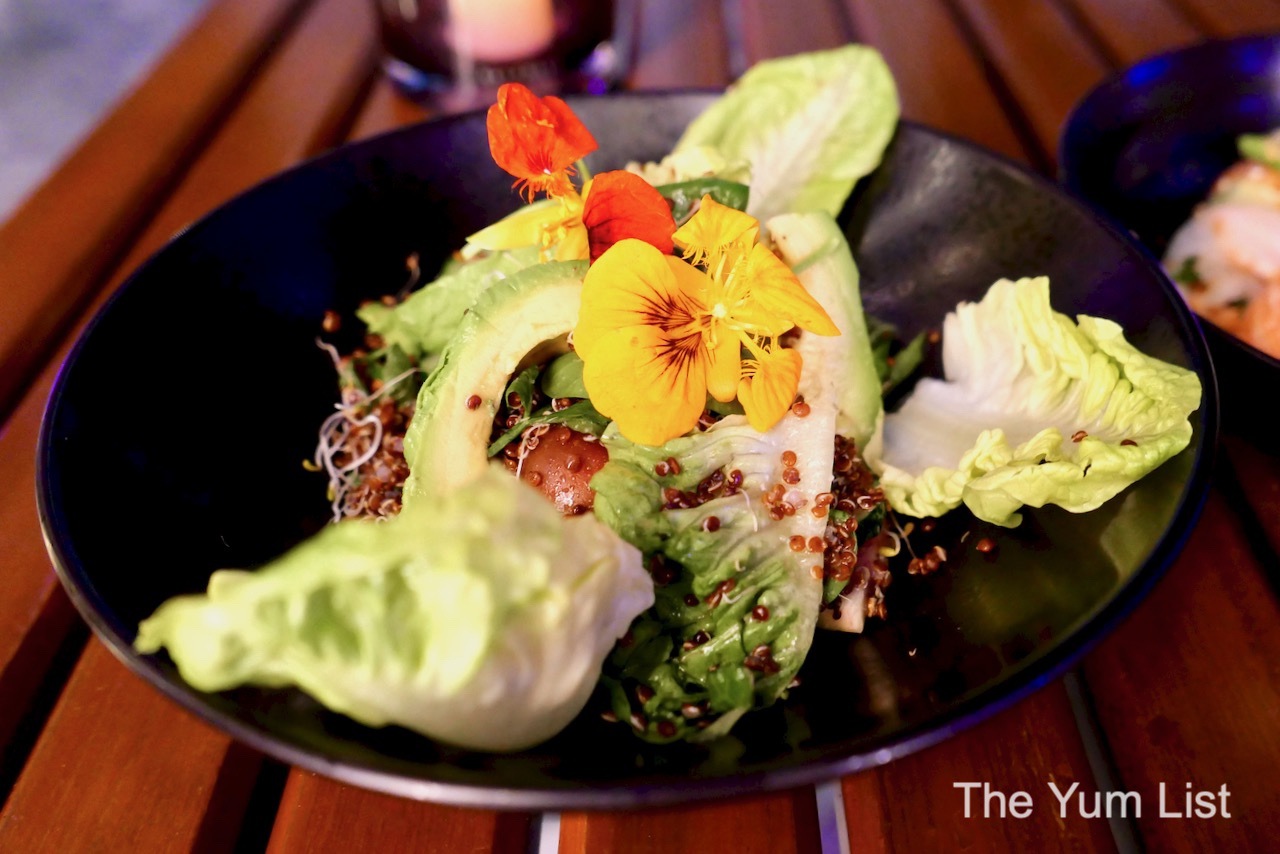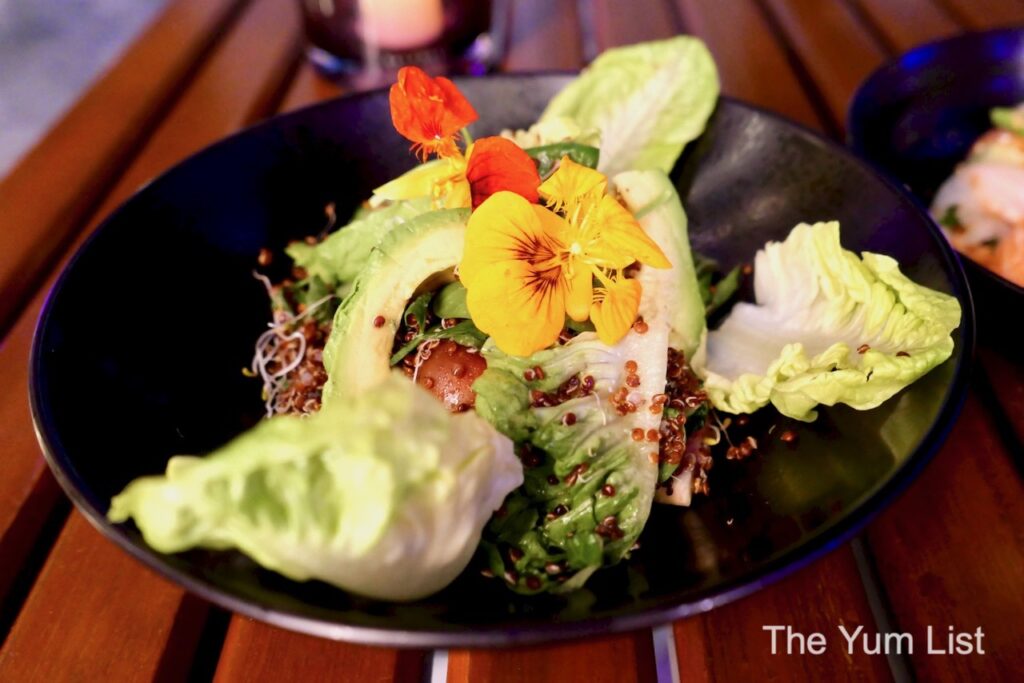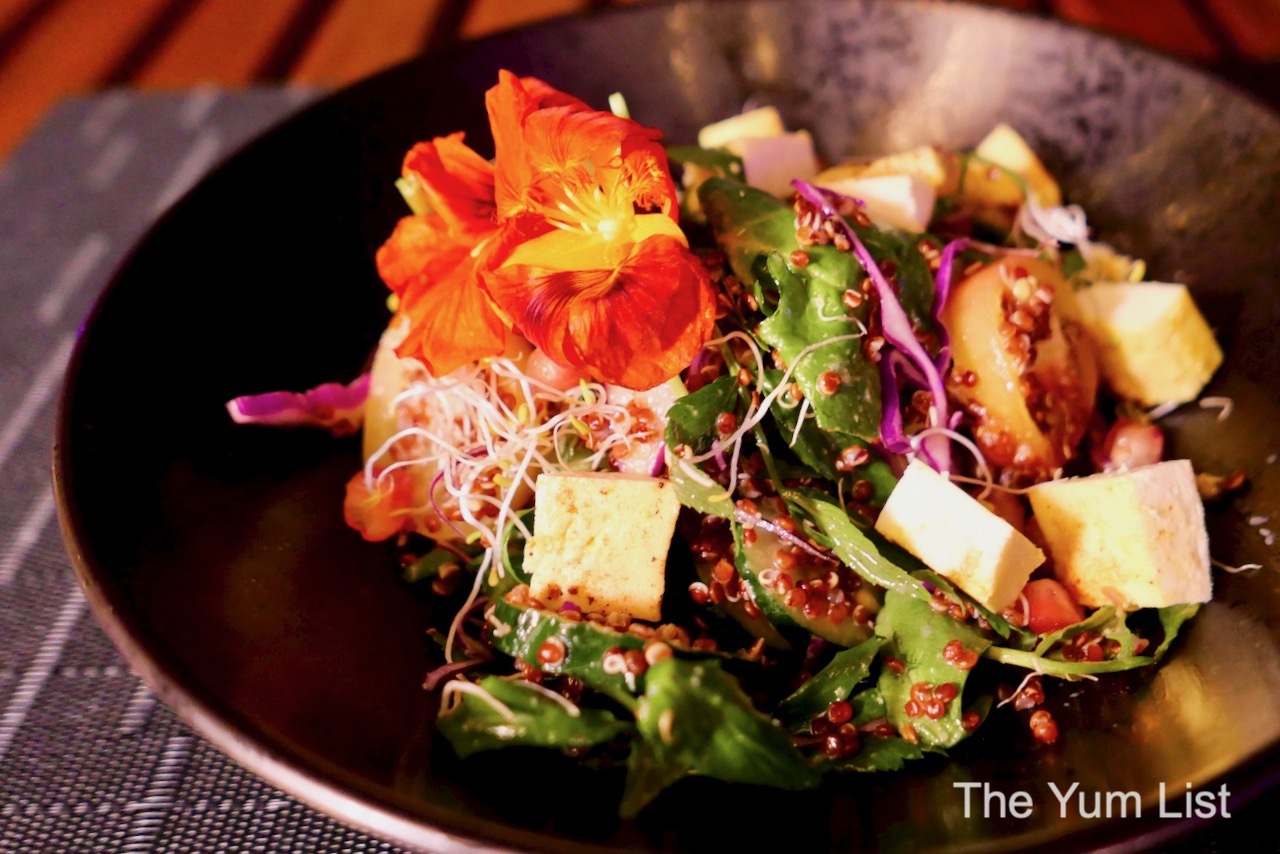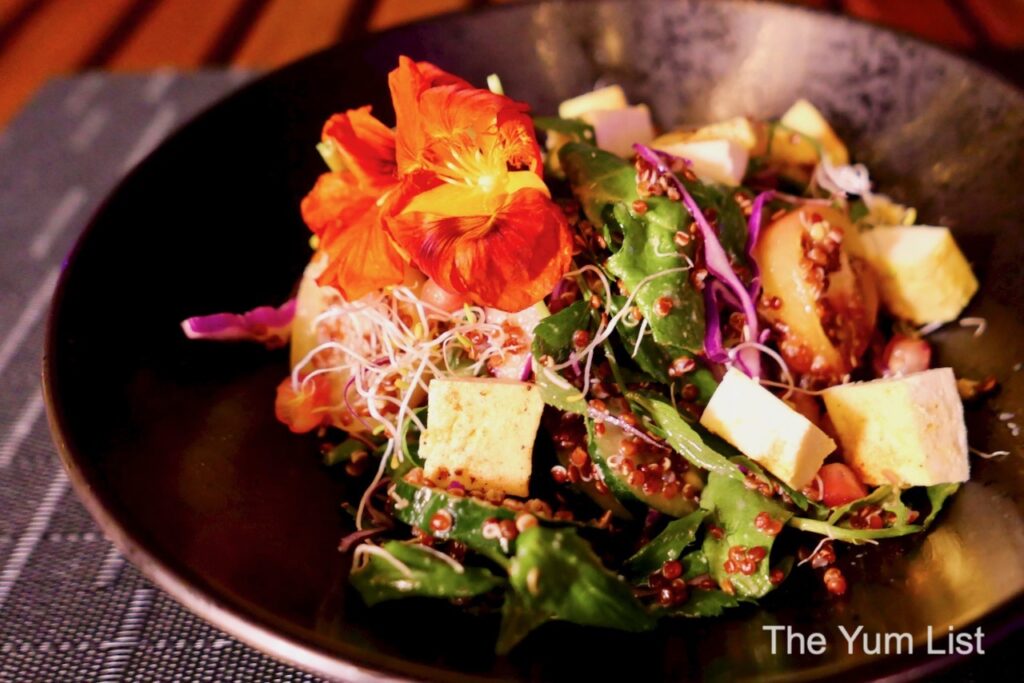 Sea Ocean
Loving the "eat clean" feel of the menu, we continue with Freshly Shucked Seasonal Oysters (4 pieces, RM 68). Four beauties are brightened with yuzu pearls, daikon-mirin, Sabah sea grapes, kyuri cucumber and sriracha vinegar. Mini droppers of condiments on the side allow us to squirt additional seasoning, but none is really required.
The Fresh Salmon Rice Paper Rolls (RM 58, 4 pieces) are a huge hit. The star ingredients of salmon and avocado are supported by sea grapes, scallions, watermelon radish and yuzu. A combo of soy and Shaoxing wine make excellent dipping.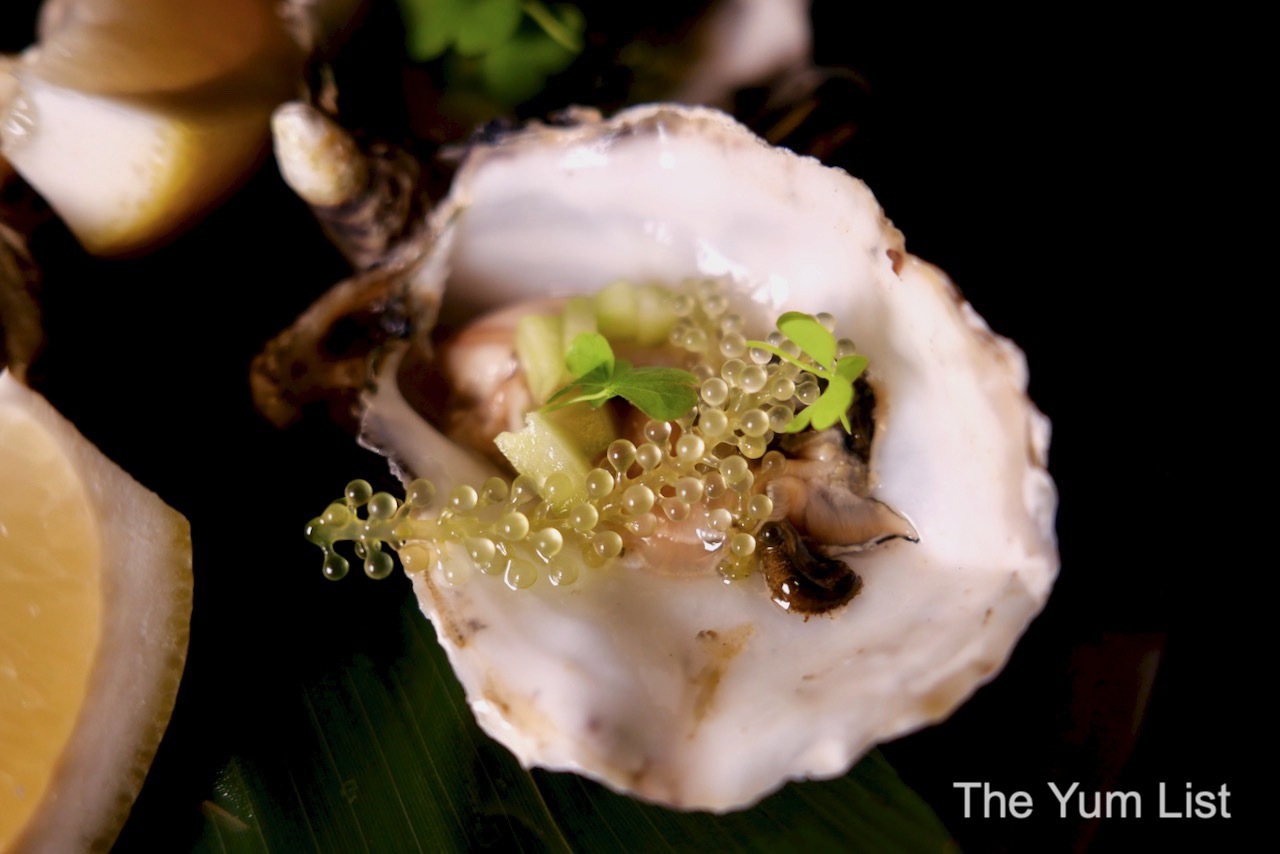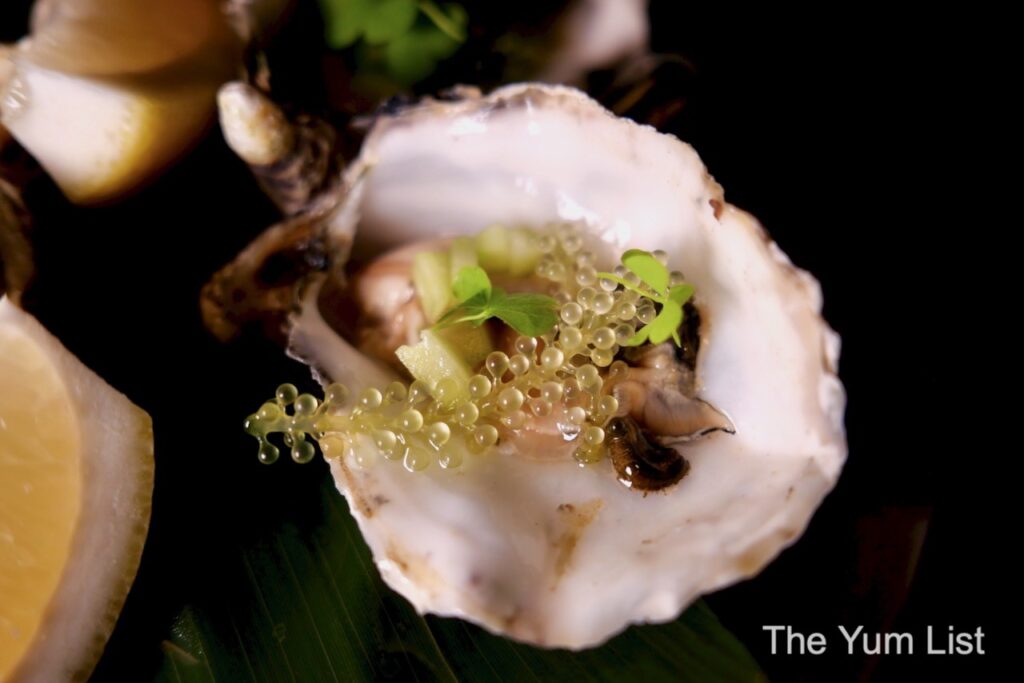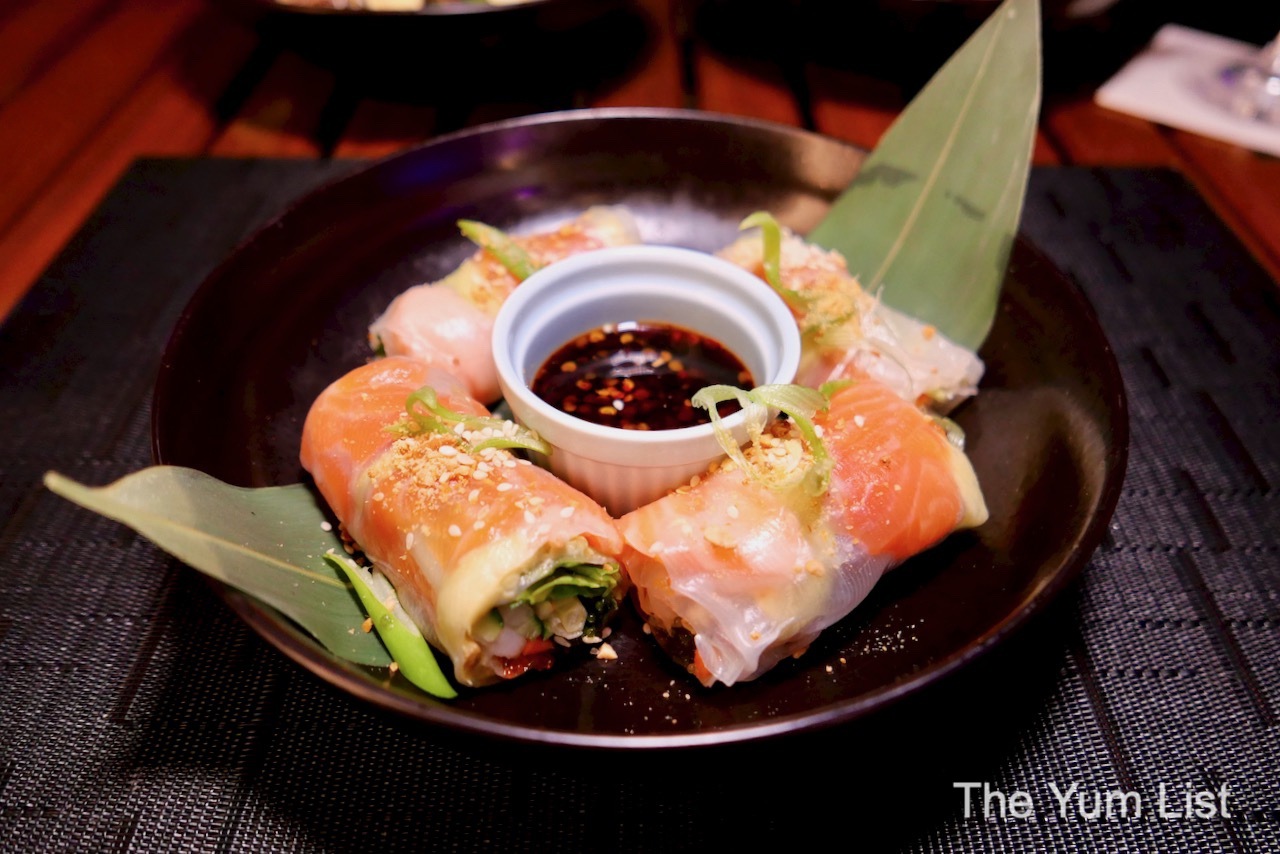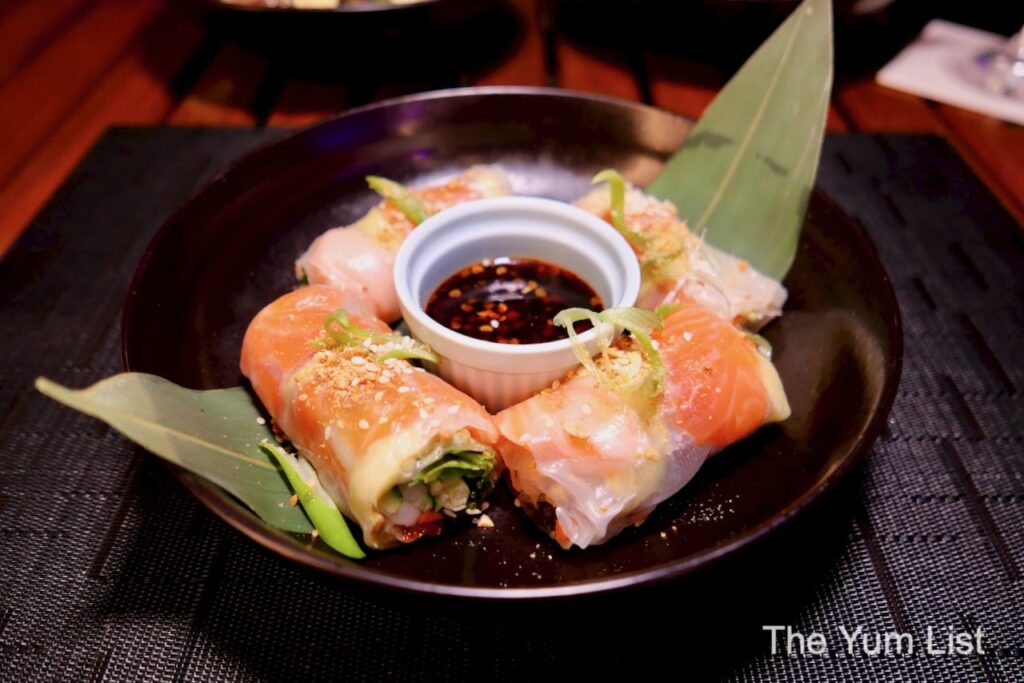 WET® Deck Alfresco Dining – Pizza
We don't really need pizza with what we've ordered. Still, hubby's eyes are bigger than his belly, and his ears don't listen to his wife, so we only manage a slice of the Burrata Pizza (RM 65). I refrain from saying "I told you so," as I can get equal satisfaction from writing it here. Ha ha! Slow-roasted tomatoes, burrata, mozzarella, Parmesan, pesto, rocket and extra virgin olive oil are delicious toppings on the 24-hour-ferment crust and probably worth an order on less-full stomachs.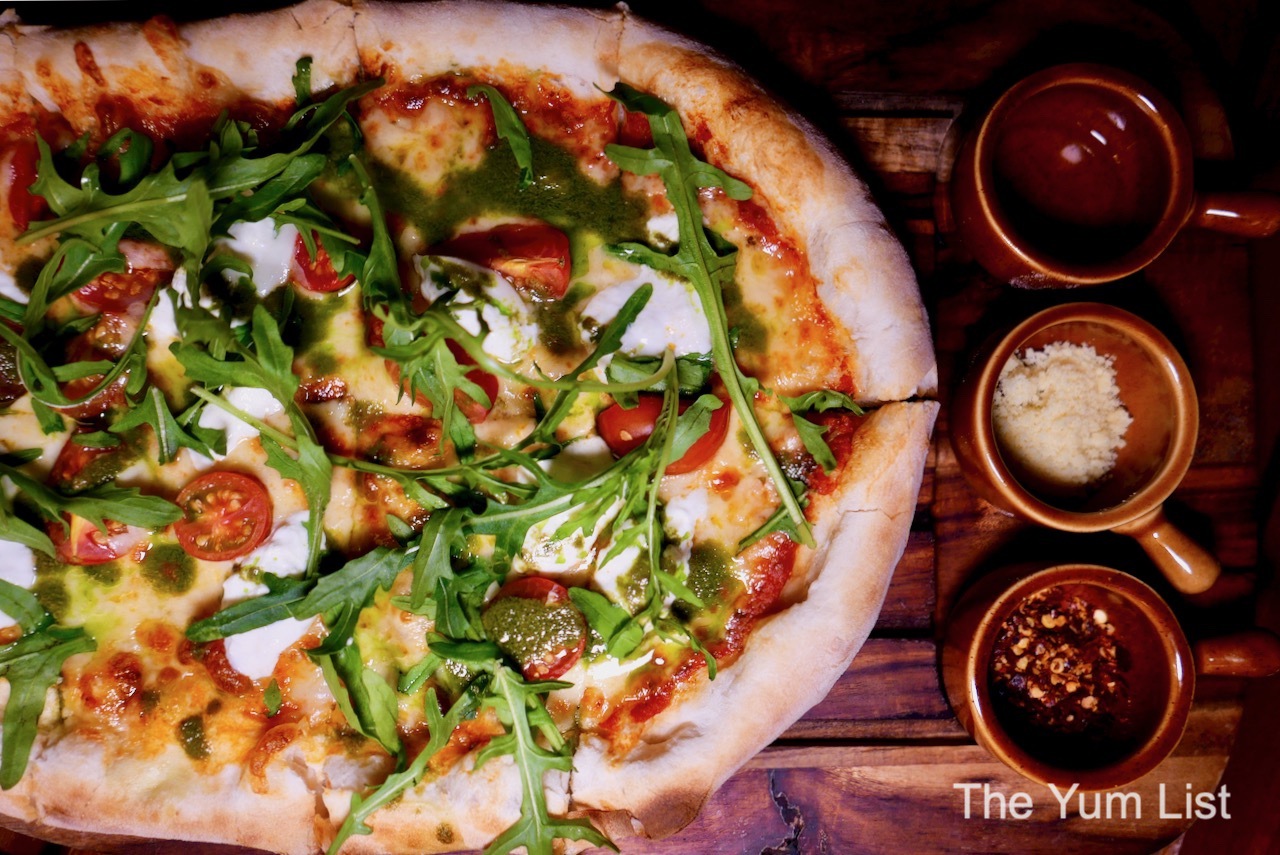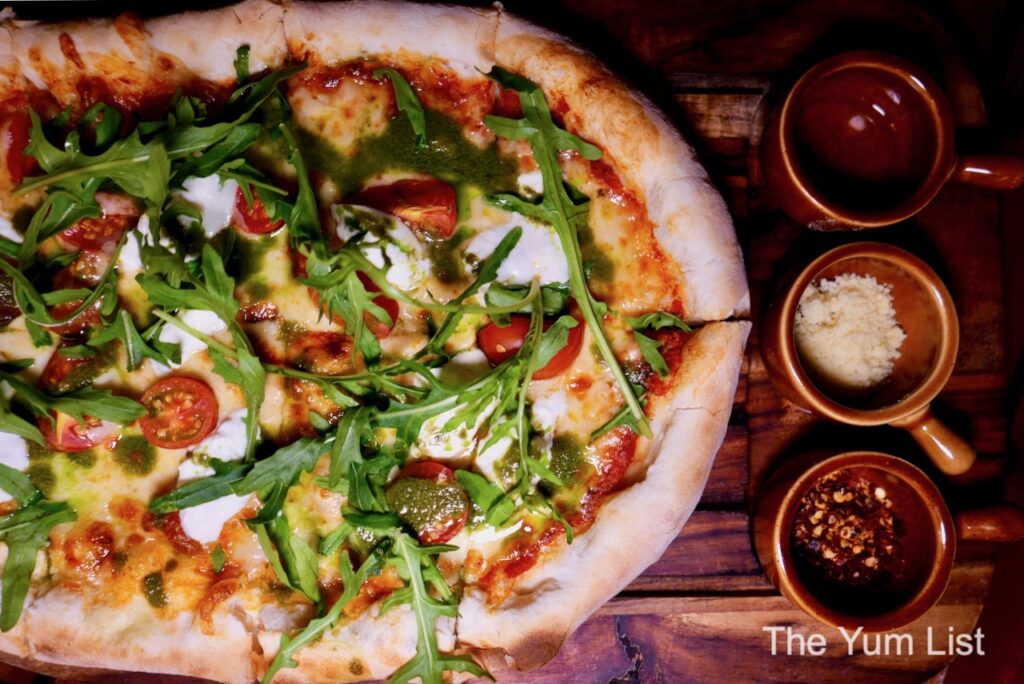 Charred Grill
WET® Deck offers several items on the grill from both land and sea. On this occasion, Zaatar Lamb Skewers (RM 68, 3 pieces) with salted yoghurt and pomegranate molasses take our fancy. The marinade is a gently sweet coat of crushed nuts, spice and sesame. Yoghurt furnishes tang, pomegranate mini bursts of fruitiness, and pickled cucumber slices through the richness of the lamb.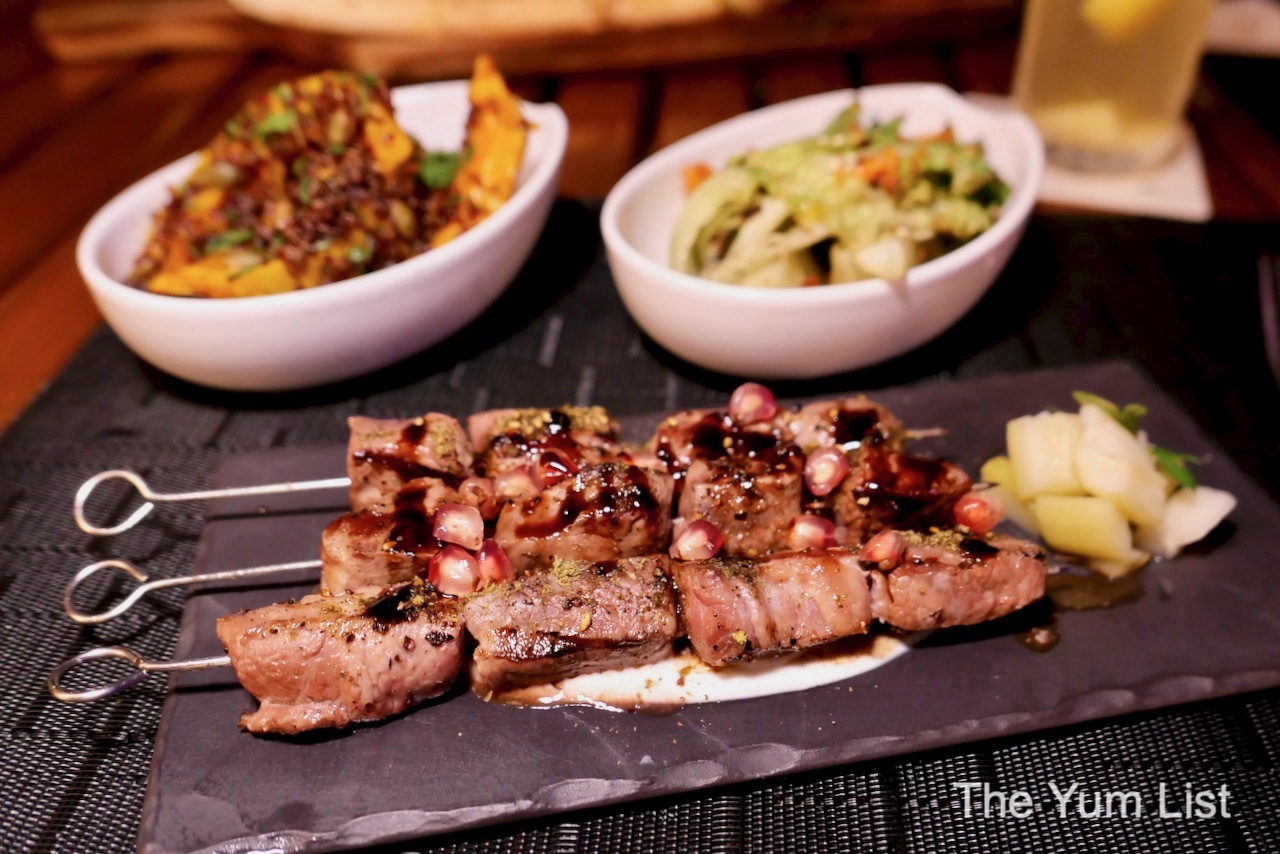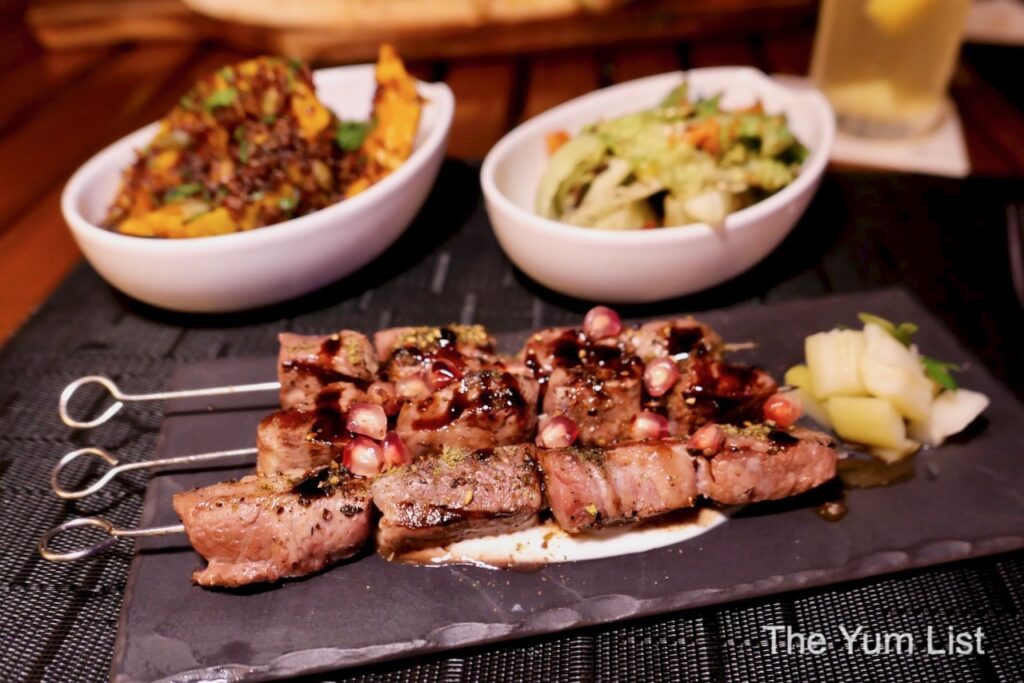 Sides
We support the lamb with a couple of sides. Charred Organic Baby Gem (RM 35) is seasoned with sesame, dried shrimp and a delicious tosazu dressing. The fermented vinegar is mixed with bonito, seaweed, soy sauce and hon mirin (sweet rice wine), offering complex layers of umami with mild acidity. I'm pretty sure the secret to the scrumptiousness of the Roasted Aged Pumpkin (RM 40) is melted butter. There's a good dose of superfoods to balance out the fat, though, with quinoa, sunflower seeds and pepitas adding texture and an attractive crunch.
WET® Deck Alfresco Dining Review 
The new menu at WET® Deck perfectly suits its wonderful alfresco setting. Sitting by the pool in the warm tropical air is an excellent match to the fresh, whole foods and char-grilled items on the menu. Wash them down with a signature cocktail, and you have a pretty fabulous evening.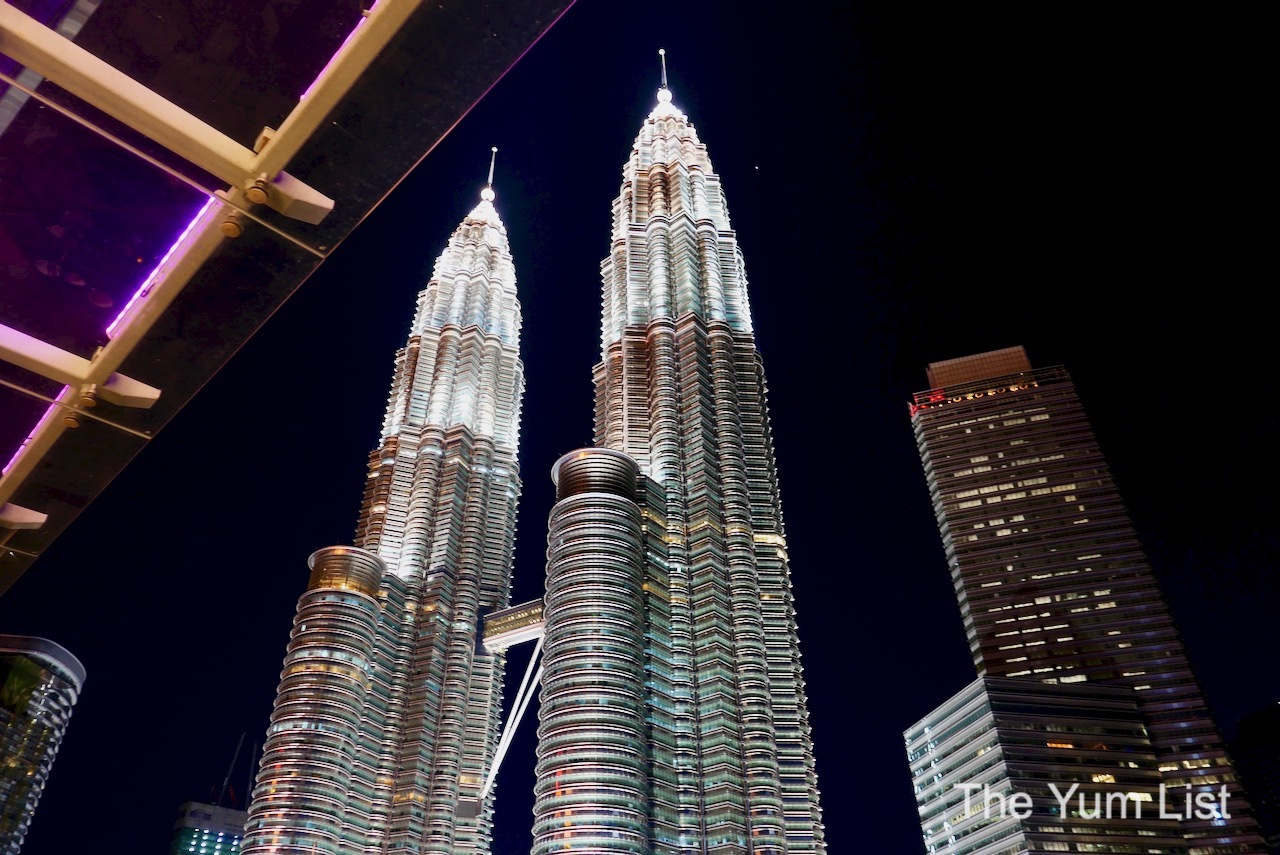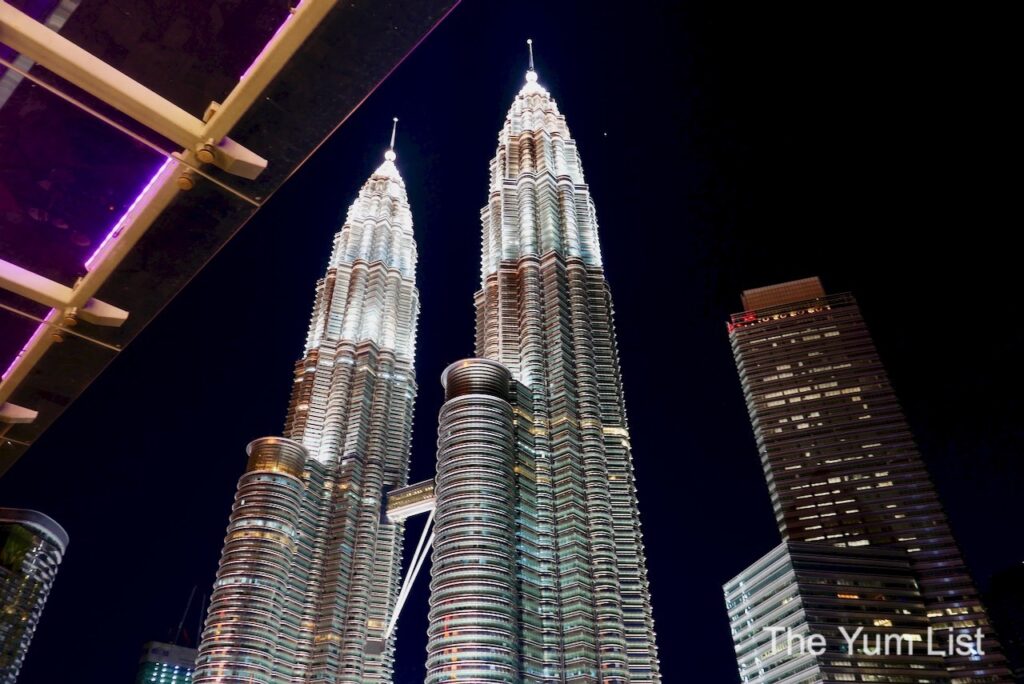 Reasons to visit WET® Deck: attractive alfresco setting overlooking W Kuala Lumpur's pool and magnificent Petronas Twin Towers; deliciously fresh and wholesome menu; good drinks selection; fun, happening vibe.
WET® Deck Alfresco Dining
Level 12, W Kuala Lumpur
121 Jalan Ampang
50450 Kuala Lumpur
www.wkualalumpur.com/dining
WET® Deck Opening Hours
Daily 10 am until midnight
Reservations are essential
Find more on W Kuala Lumpur's restaurants and services here, and stay up-to-date with the latest gourmet and travel recommendations for Malaysia here and here.