Plant Cleanse Kuala Lumpur
Monica Tindall
I first did a plant-based cleanse in Kuala Lumpur with Nourish Me early in 2019. The experience was a positive one, and I was more than happy to give it another shot when presented with the team's latest program. This round was even better! I enjoyed the meals three years back, but this line-up felt more filling and flavourful. The team continually consider feedback and explore new recipes, so I guess you'd expect just that.
*Before meat-eaters out there say, "not for me," I challenge you to give it a go. Your quibbles hold no weight if you have never considered trying something out of your norm. Go meat-free for a week, and then we can have a discussion.
Besides being packed with an abundance of nutrient-rich plants, the Nourish Me cleanse is also free from grains, gluten, processed sugar, legumes (chickpeas, lentils and beans), corn and soy. These ingredients may cause stress to the body for some, especially on the digestive system. Given the purpose of the cleanse, we want that pathway to function in optimal condition.
Plant Cleanse Kuala Lumpur Packaging
One of the many reasons for eating a plant-based diet is to reduce your impact on the environment. It only follows then that Nourish Me's packaging would be as earth-friendly as possible. Meals are wrapped in the bare minimum, transported in compostable boxes. Sauces, snacks and liquids are kept in glass jars, which can all be returned at the end of the cleanse. Out of the hundreds of deliveries we've had over the past two years, this stands out as one of the top few closest to producing zero-waste I've encountered.
Plant Cleanse Kuala Lumpur – Nourish Me Asia
For the seven days, you get a delivery of lunch and dinner, arriving sometime between 11:30 am and 1 pm each day. Snacks are also provided (they may even be the best part), along with a jar of golden elixir turmeric tea and nut butter. Additionally, there's a link to a guidebook to help you make the most of the cleanse and the chance to join a private social media group for moral support with your cohort. Daily messages are shared informing participants of the day's menu as well as suggestions such as scheduling in some mindful activities to get you in the right mindset.
Day 1
For the plant cleanse program in Kuala Lumpur, it's recommended to begin the day with celery juice or warm lemon water. You can easily make these yourself but Nourish Me has partnered with Lush Bowl to make it even more accessible, and 250 ml bottles of celery juice (RM 13 each) can be included in your deliveries if you so choose.
Day one supplies Nasi Lemak for lunch, Citrus Salad for dinner and Lime & Paprika Nuts as a snack. Turmeric tea and nut butter are also delivered and meant to be enjoyed over the course of the week. The BCQ "rice" is something special in the midday meal, made with broccoli, cauliflower and quinoa. It makes cauli rice look boring! The evening meal is served with an avocado dressing. Mixed with the citrus, it's delightful.
The team recommend slowing down and eating each forkful mindfully. This could be a reduction in the quantity of food consumed for some, so make every bite meaningful. To do the cleanse properly, you're supposed to give up caffeine for the week. That is the hardest bit for me.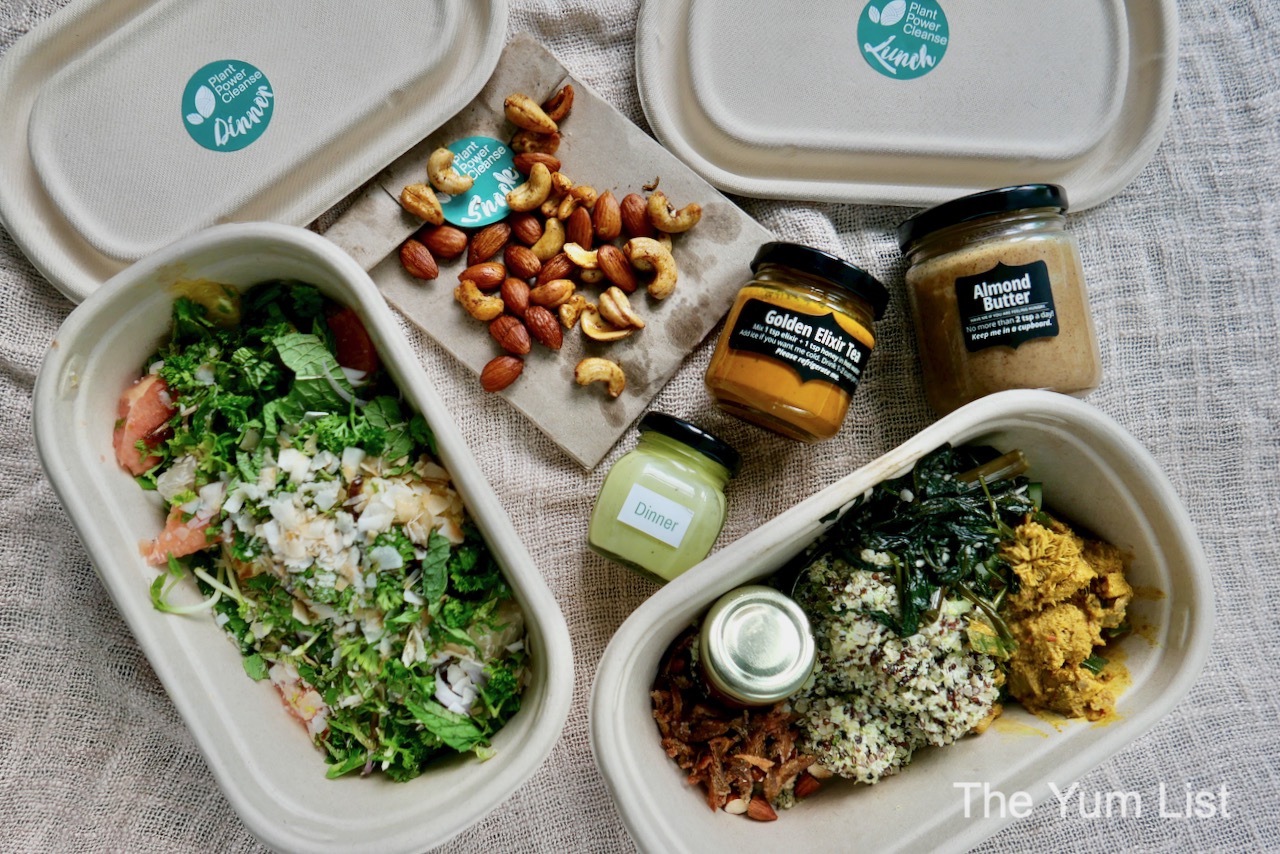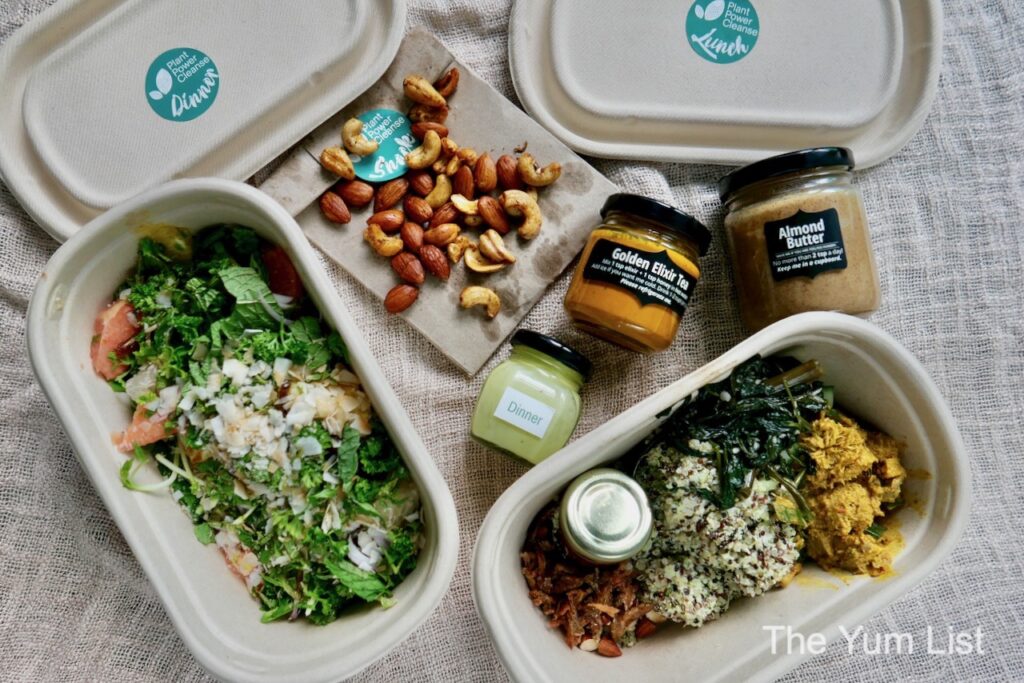 Day 2
The second day's lunch, Tomato Farcies with Salad, is picture-perfect and looks a generous portion. They're best heated in the oven. Pumpkin Soup with gluten and grain-free Garlic Croutons is a lighter meal but the No-Bake Cookie Bar and a little fruit smoothie in the afternoon serve to fill the gap.
A message from WhatsApp advises participants to have a check-in with themselves and take note of how they are feeling. Hunger and headaches are normal in the first couple of days of the plant cleanse, as it can take a few days for your body to adjust (especially if you've stopped caffeine). A Vitamin C shooter made with lemongrass, lemon, and ginger is well-timed, providing a little boost and taking the edge off the caffeine withdrawal.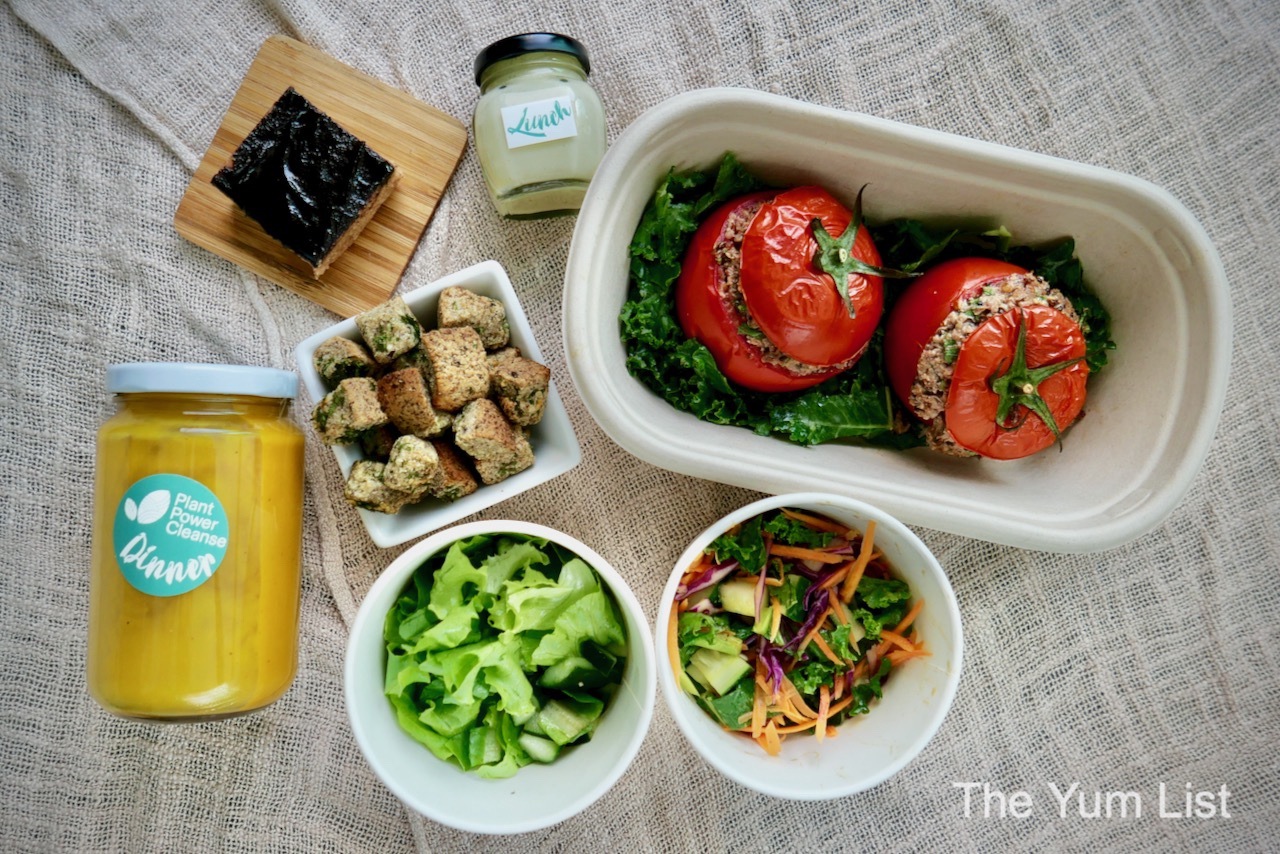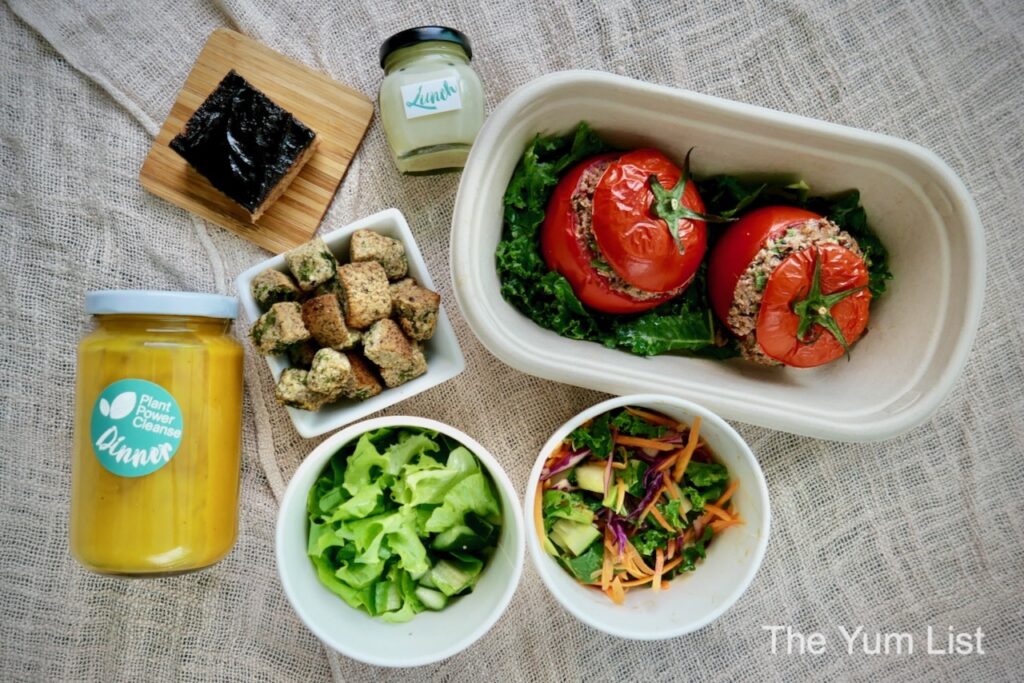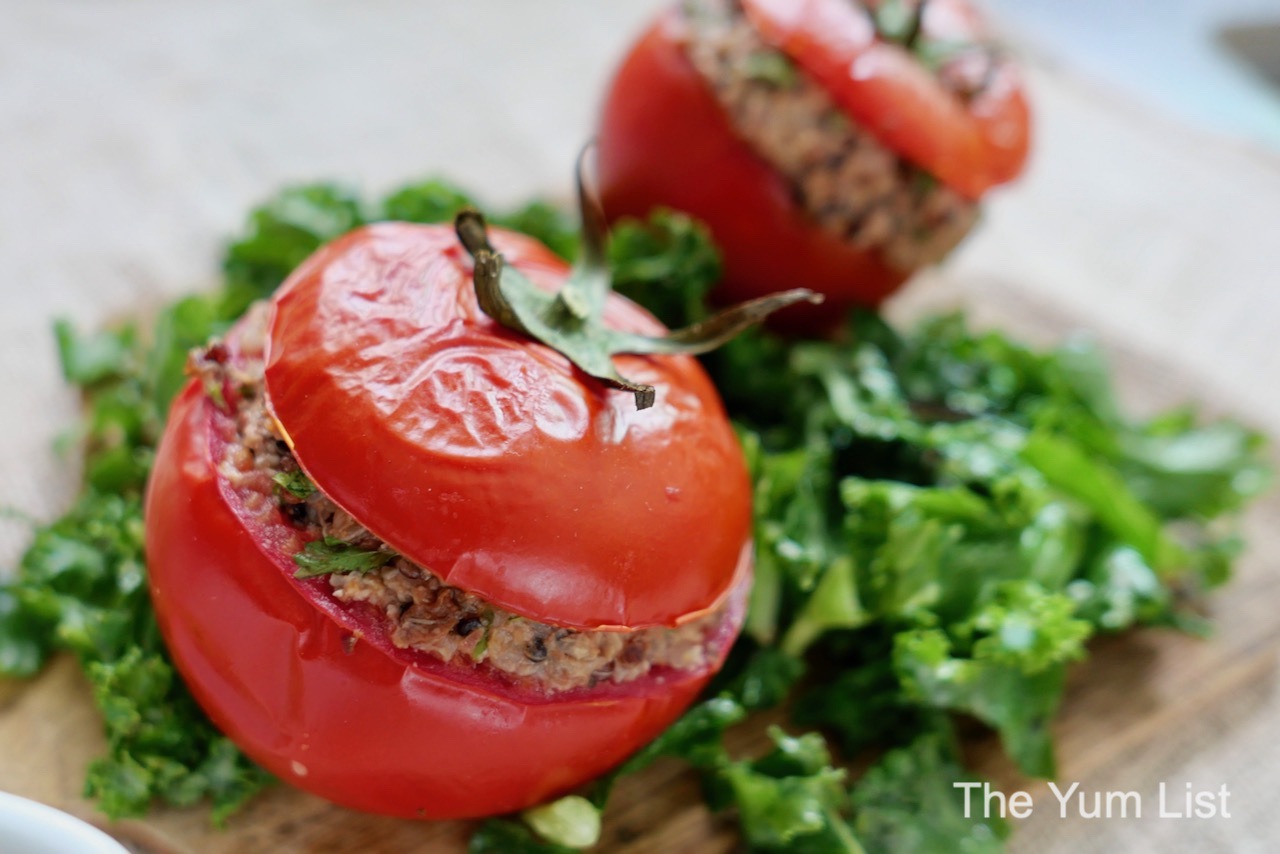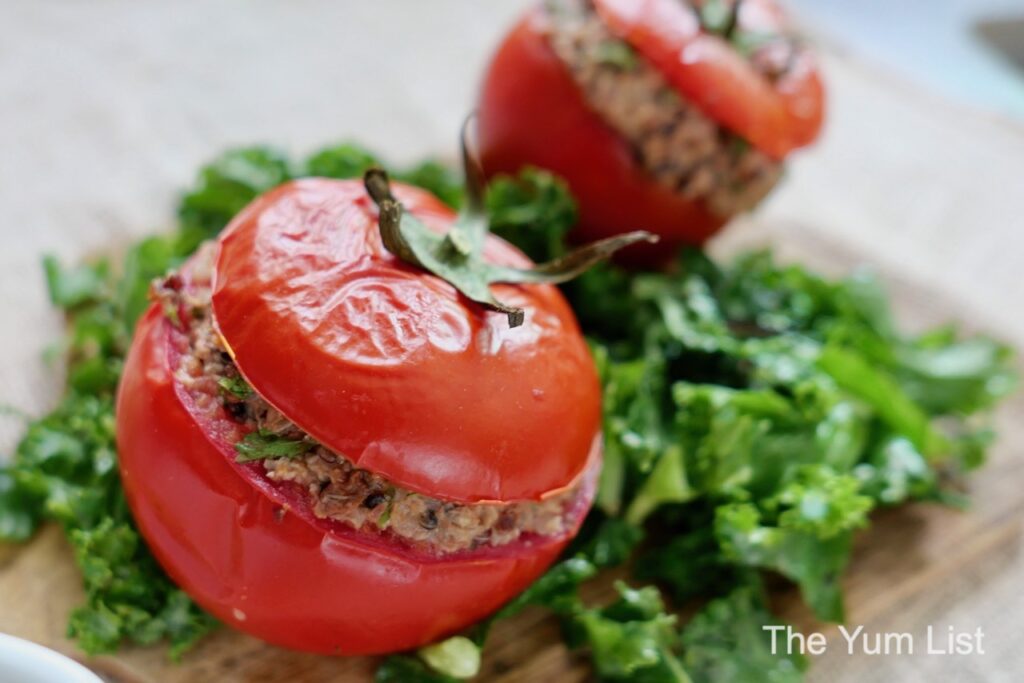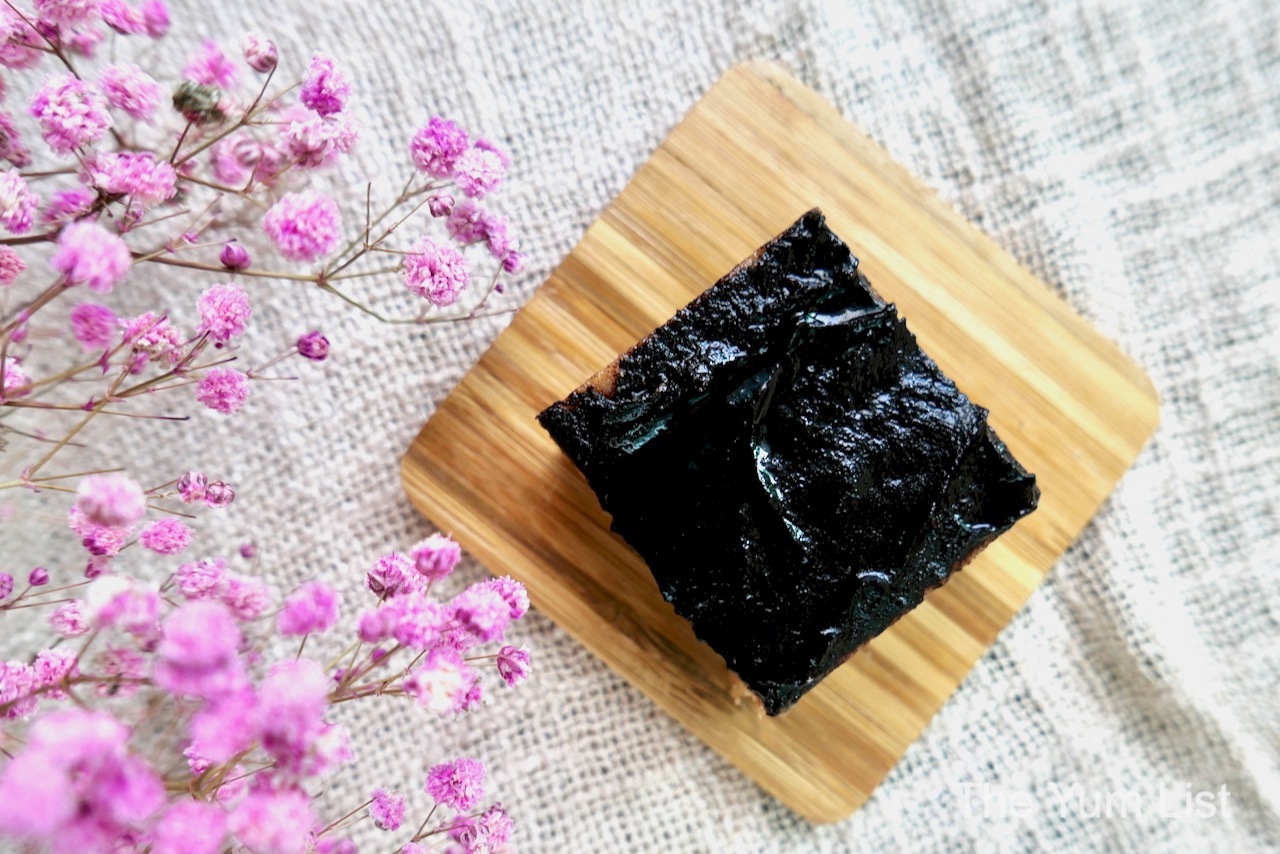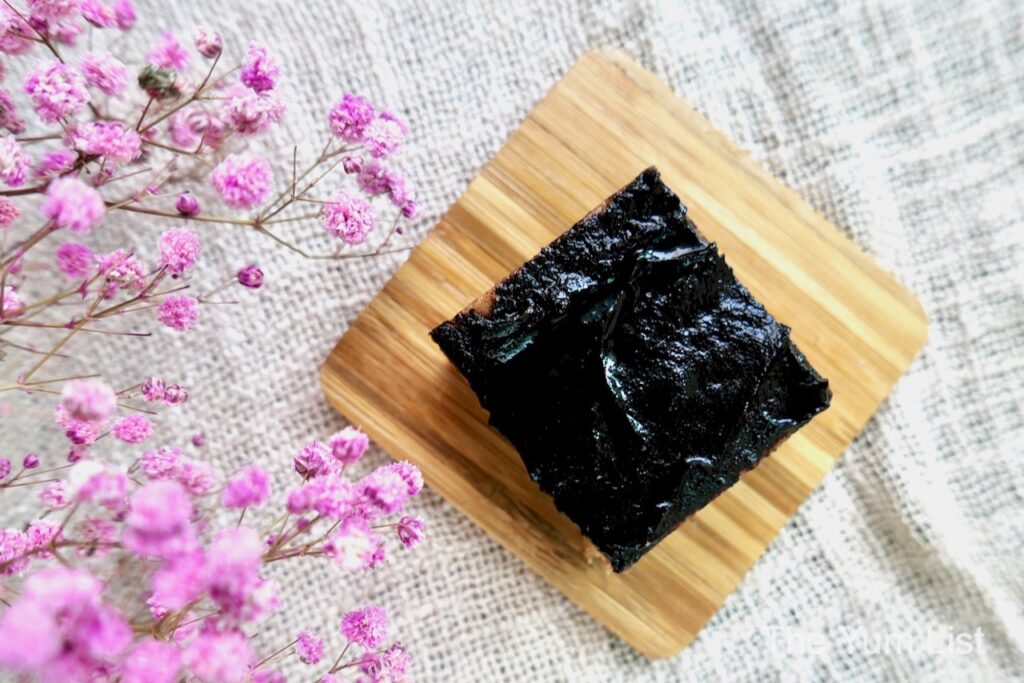 Day 3
Lunch on the third day is a 'meaty' Mushroom Satay with Almond Sauce. The sauce is fab, and I love the texture of the mushrooms. Curry Laksa with Zoodles is tasty too. It's a little on the spicy side (not too much, I think), but you can dilute it with water and a squeeze of lime if so desired. I use the Sago Pudding with a drop of honey as an in-between snack.
As the number of calories I'm eating is reduced, I've switched out kickboxing and HIIT training with walking and yoga – something a little gentler just for this week.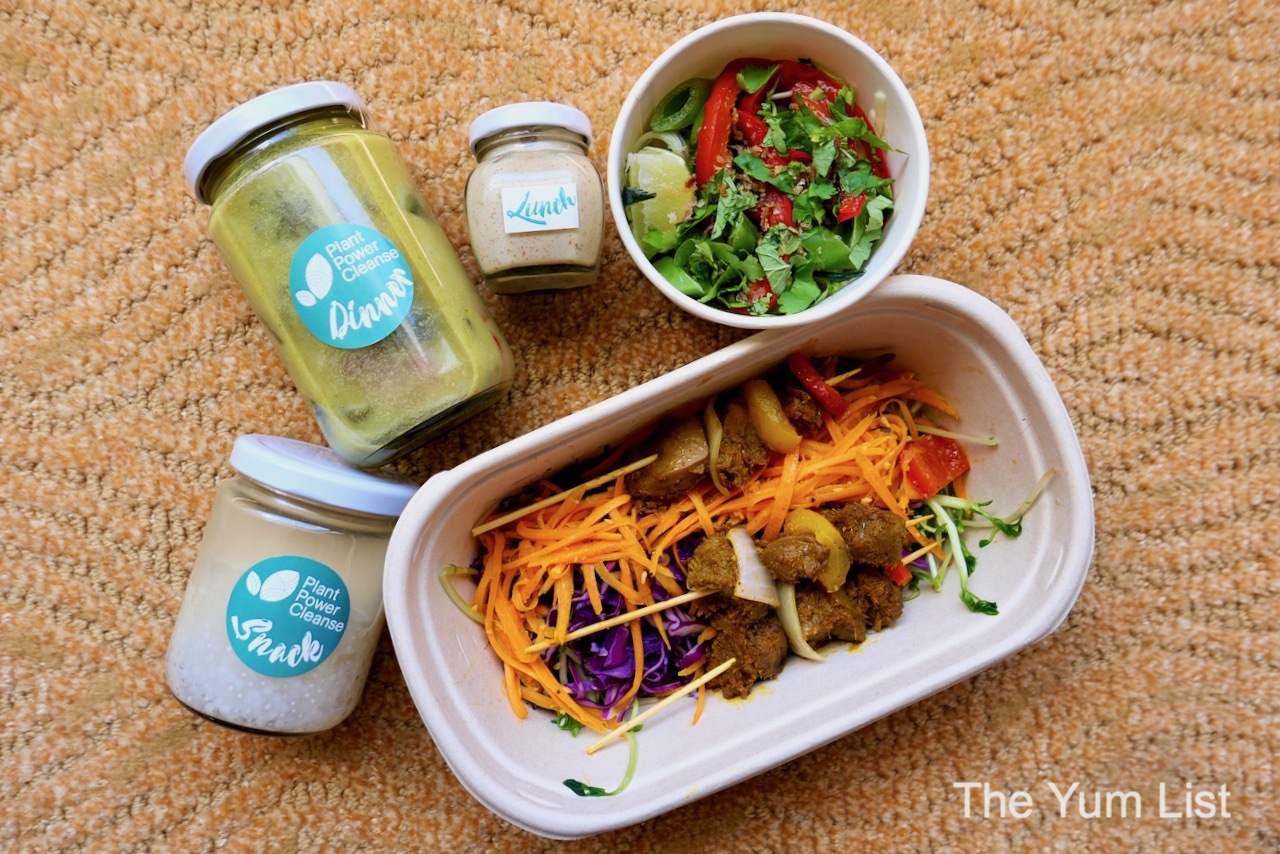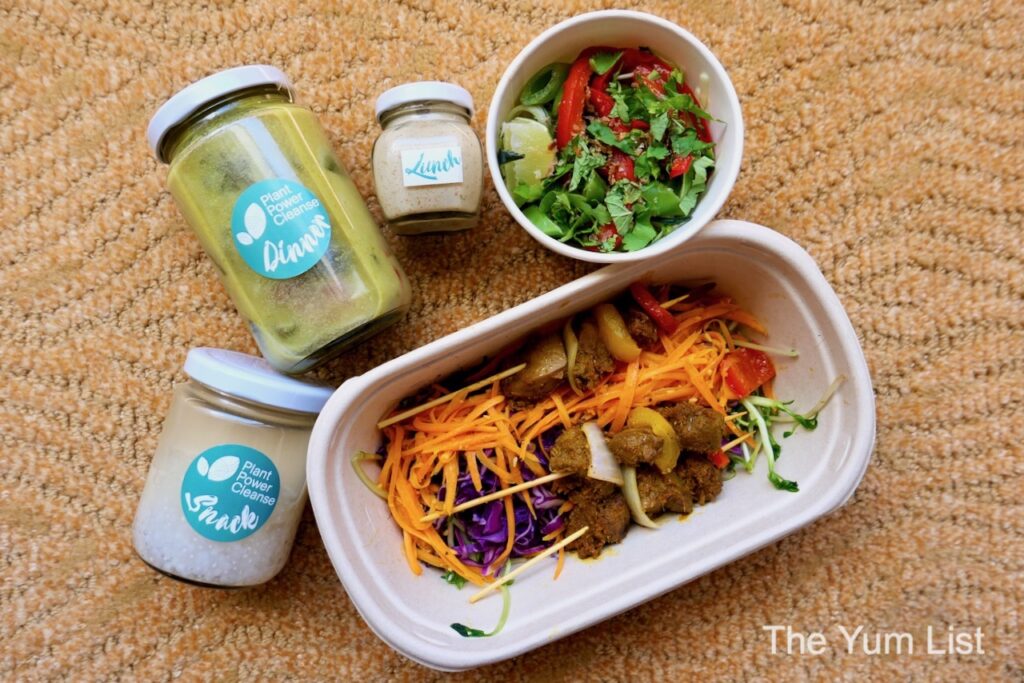 Day 4
It would be all too easy to woof down the Pear & Kale Salad and Savoury Pumpkin Tart all in one sitting on day four. However, part of the plant cleanse is being mindful, and having an unhurried, thoughtful meal helps to control impulses. I love the Goji Berry Bliss Ball and have already checked to see if they sell them on the site for future reference (yes, they do!).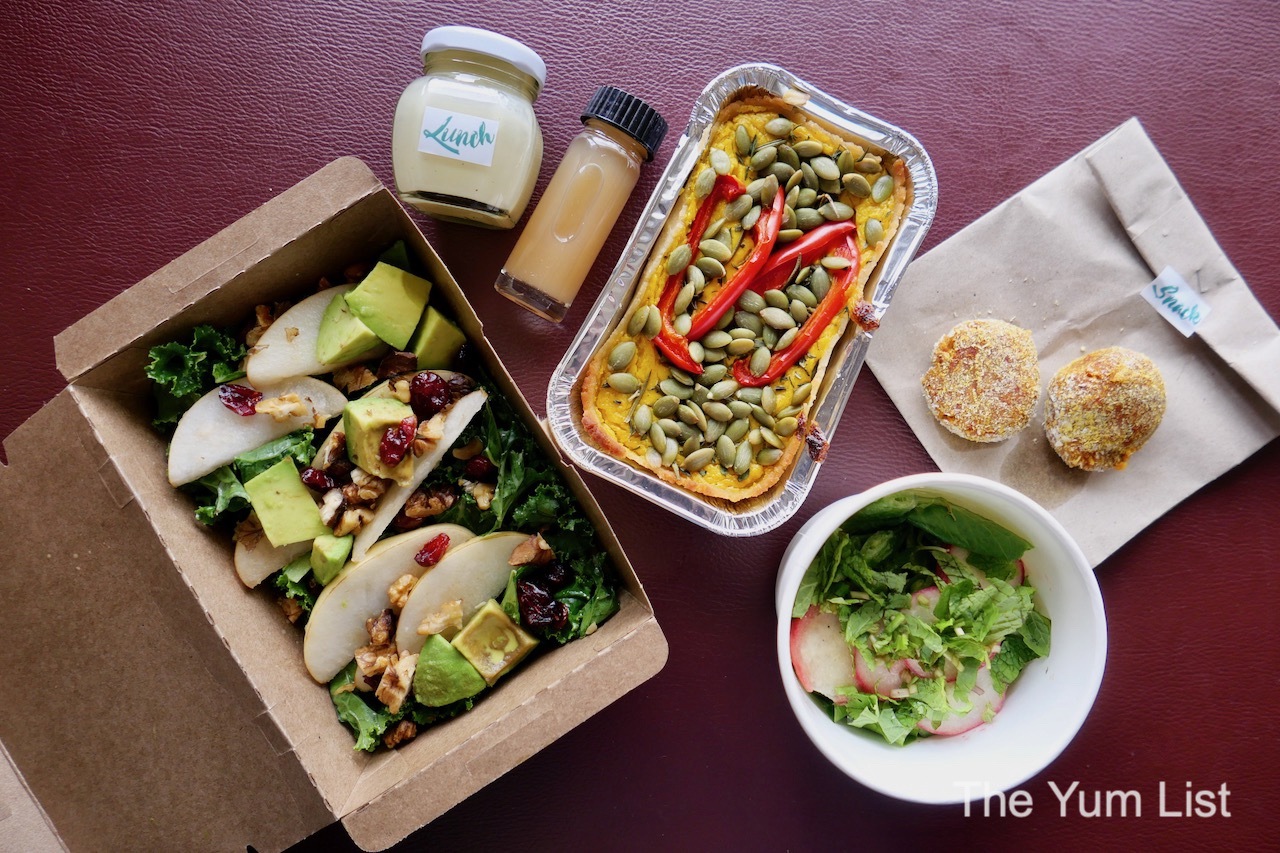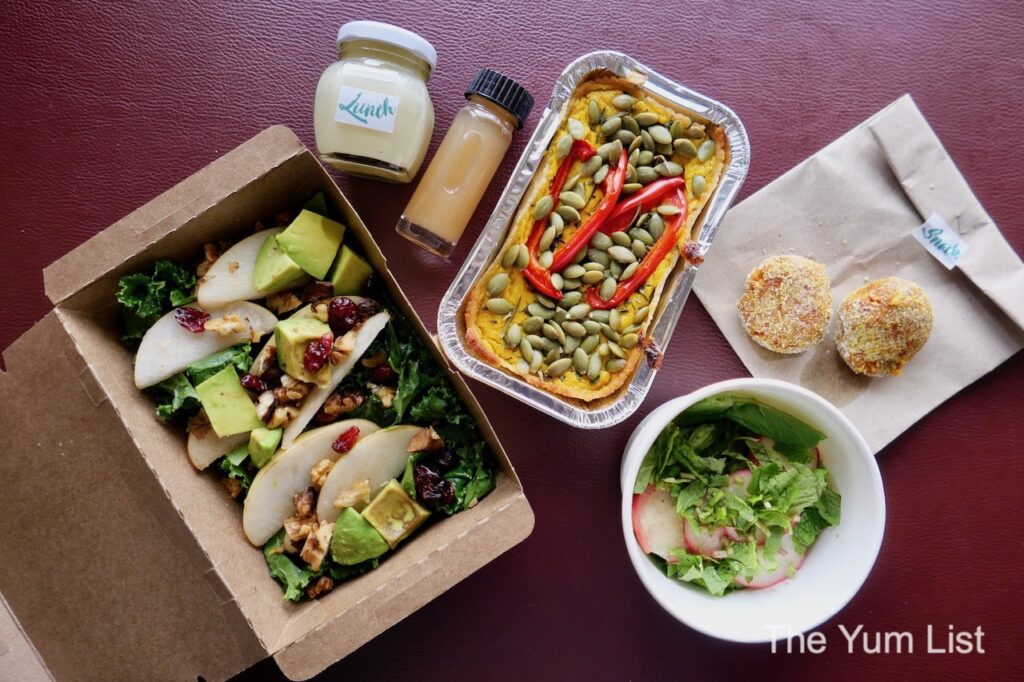 Plant Cleanse Kuala Lumpur – Day 5
The fifth's day Medi Plate makes me yearn for a glass of wine, but that too has been foregone this week. I cheat a little and have a bottle of kombucha instead. I'm sure it would be approved ;-). Dinner's Asian Mushroom Broth with Zoodles feels as though the nutrients reach every cell in my body. It reminds me of Chinese double-boiled soup. It's very good, and the Berry Cheezecake is a fantastic after-dinner treat.
I'm not a big meat-eater, so it's really not that challenging to go without it for a week. Some, though, might worry that they're not getting enough protein. However, you can rest assured that this Kuala Lumpur plant cleanse was designed by two nutritionists, and they have ensured meals are balanced.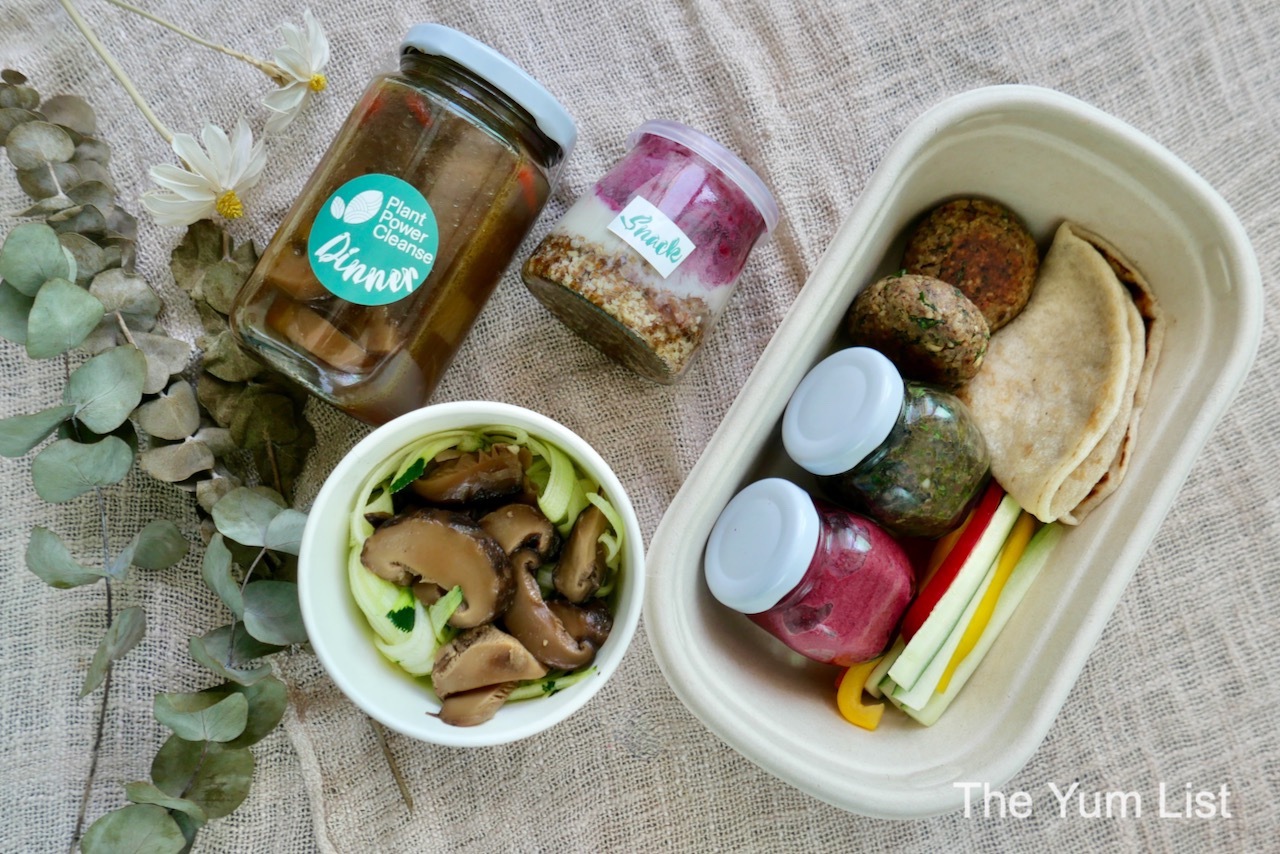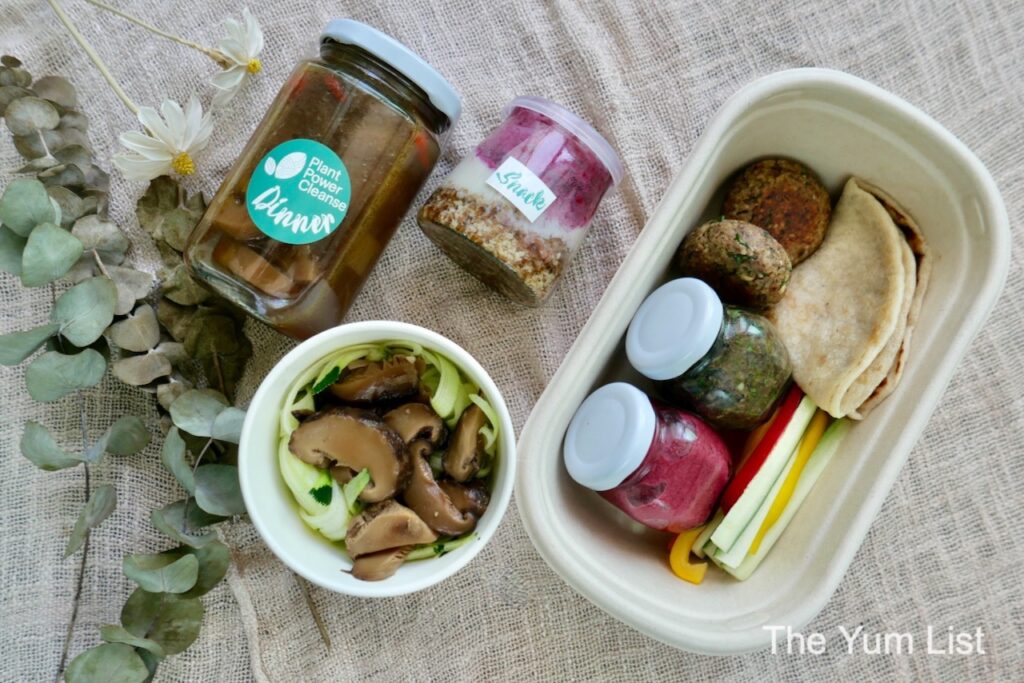 Day 6
Day six offers citrus with a zing in the Orange Ginger Stir Fry Bowl. It can be eaten cold or warmed up (my preference). For the evening, the Tomato & Olive Pie is best after a few minutes in the oven, and the Chocolate Chia Pudding adds a little weekend decadence.
On our WhatsApp plant cleanse Kuala Lumpur chat group, members are reporting feeling lighter, less bloated, energized and with an elevated mood.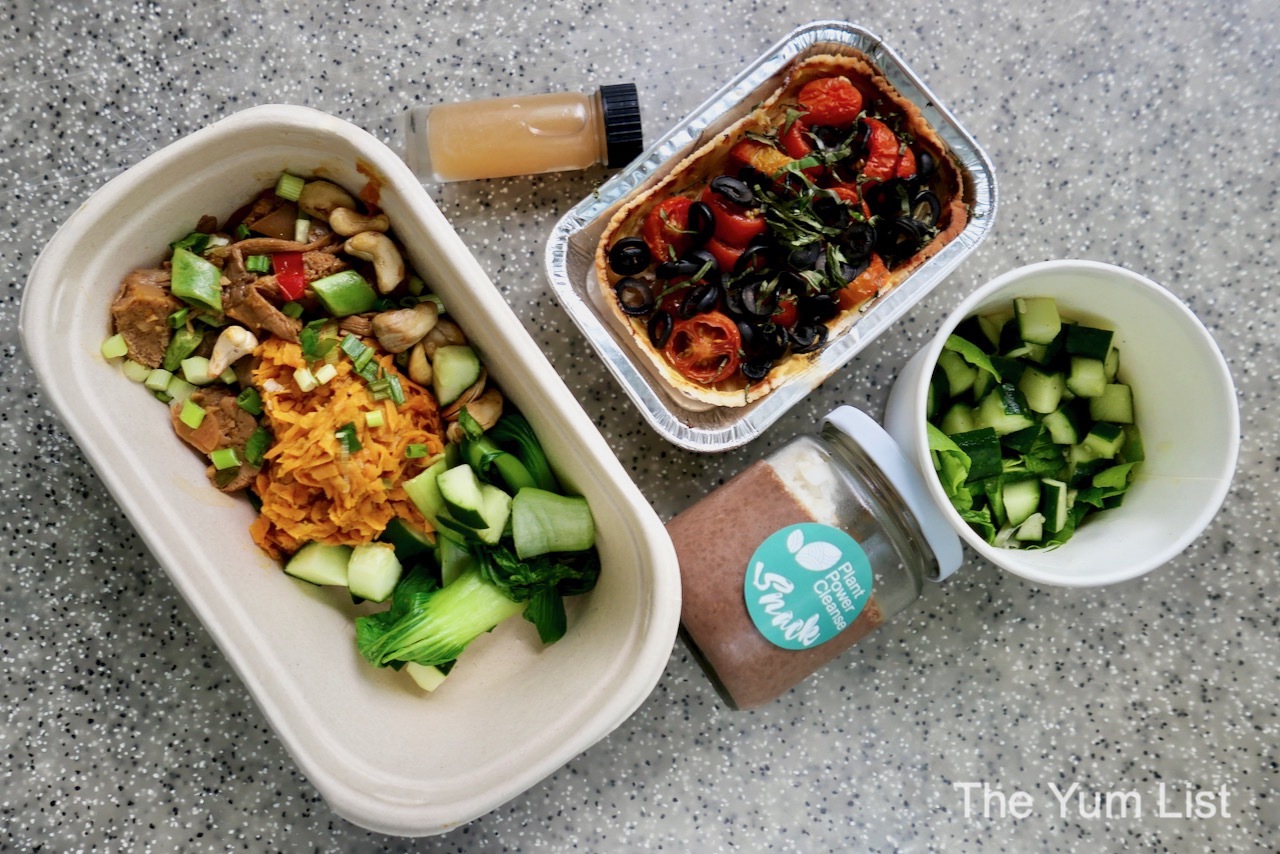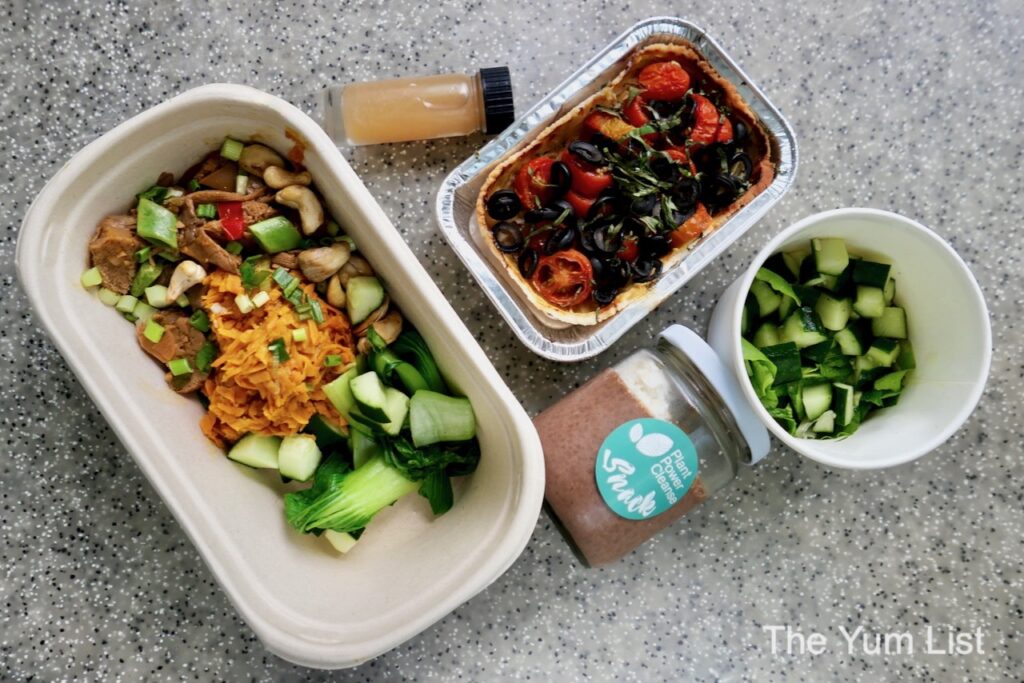 Day 7
The final day delivers Jackfruit Shawarma, Roast Veggie Pesto Salad and Pineapple Slice as a snack. As I leisurely enjoy the last meals for the week, I think back to the challenges of the primary days and how far I have come in a week. There is no longer a struggle to control impulses or the need for caffeine or wine. I will be happy to enjoy both again tomorrow but feel stronger knowing that I don't really need them.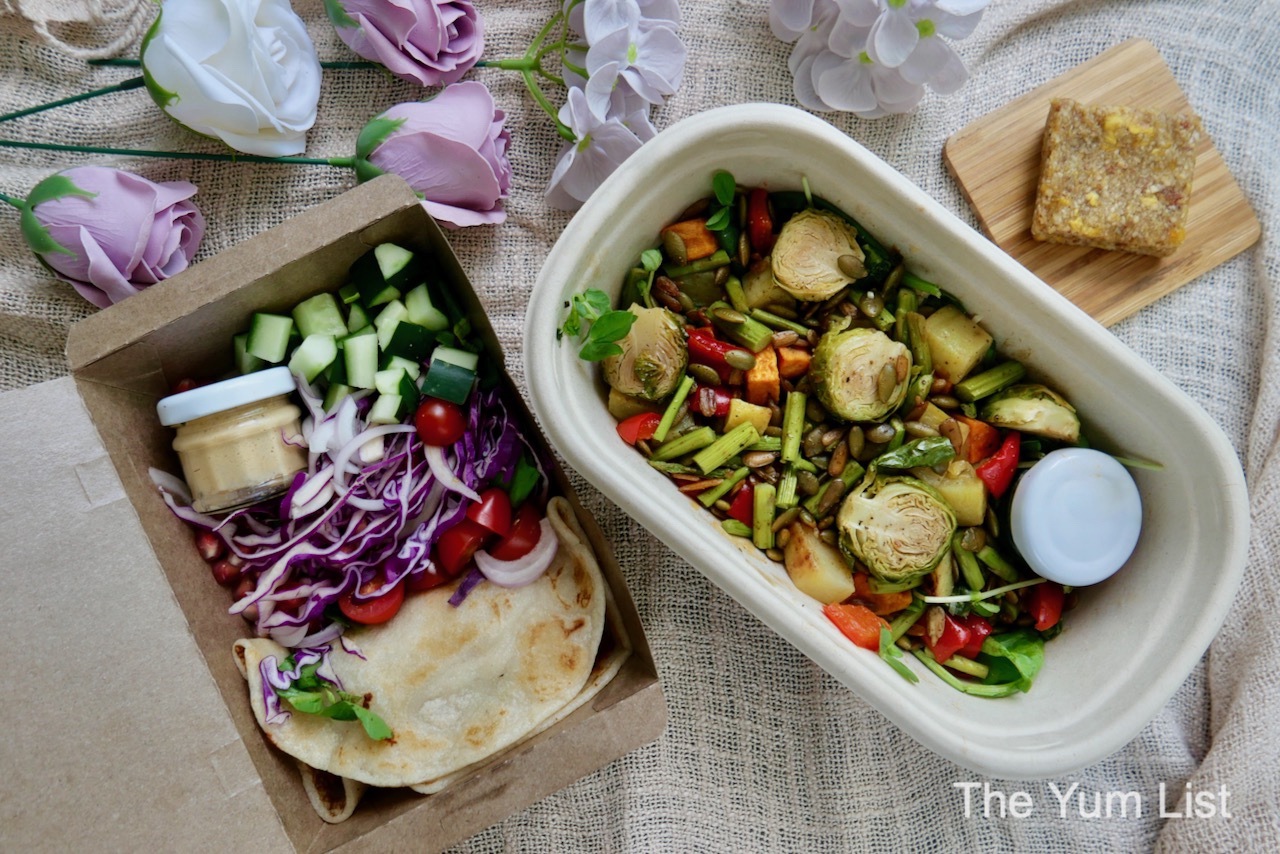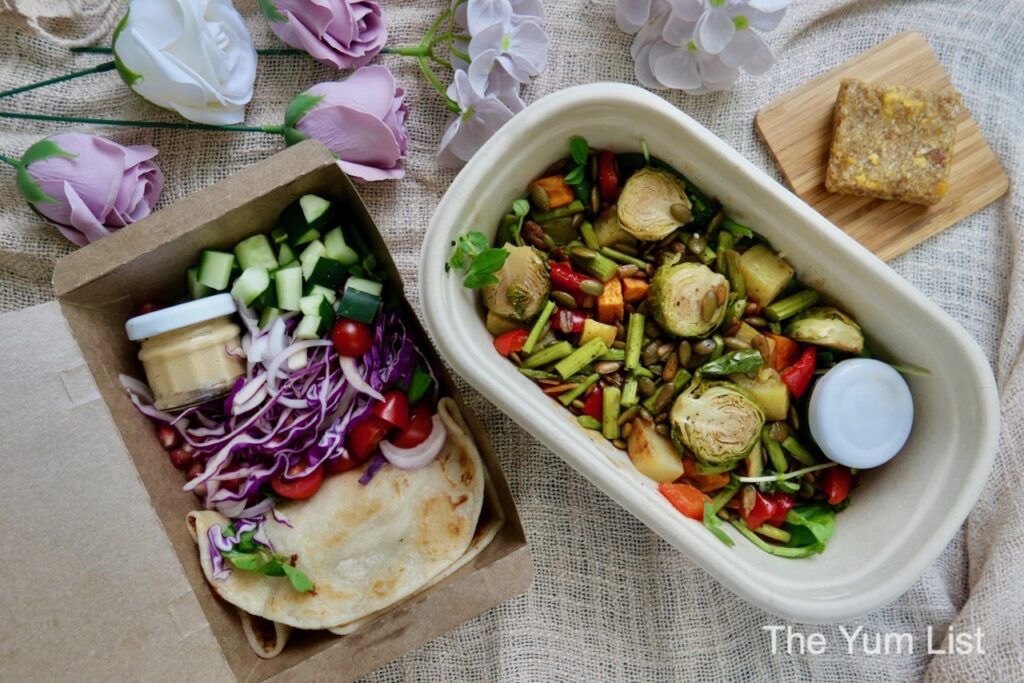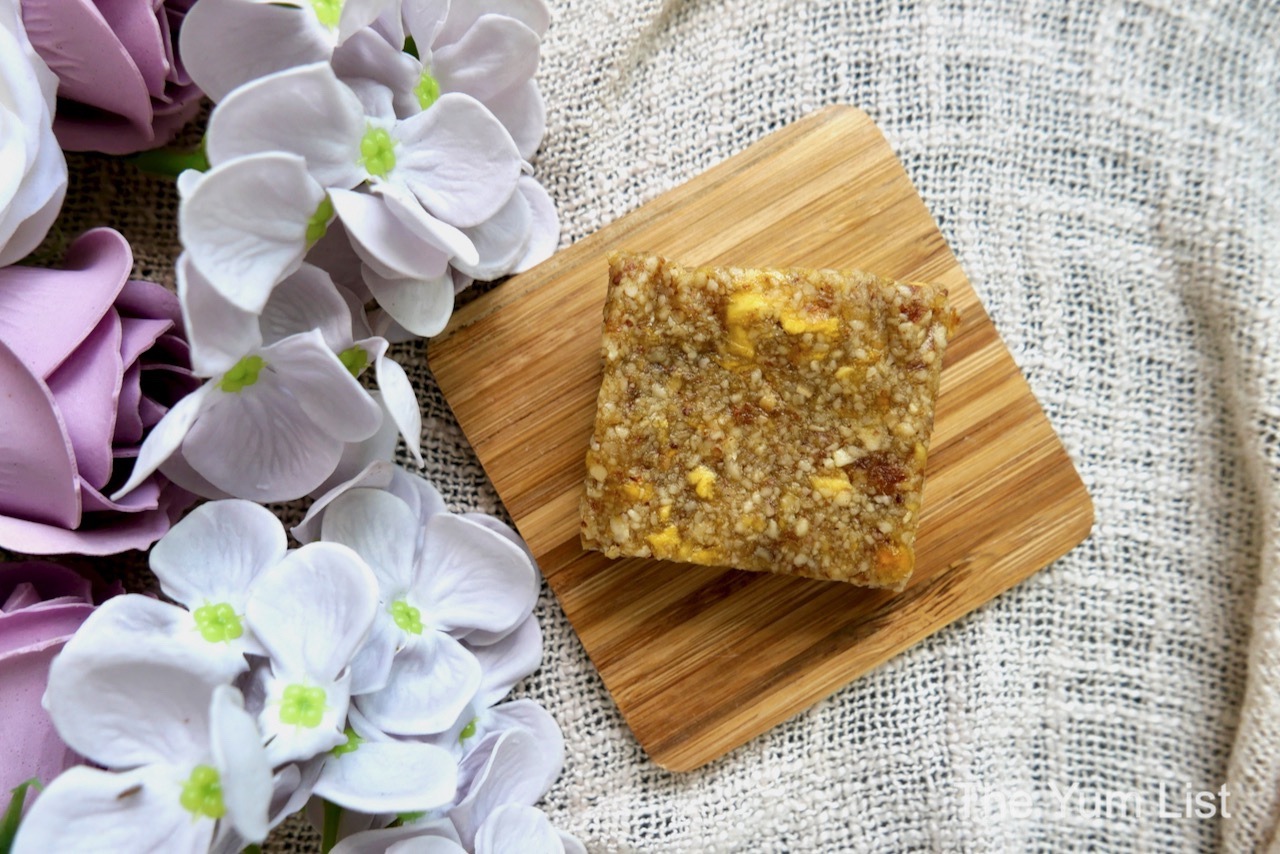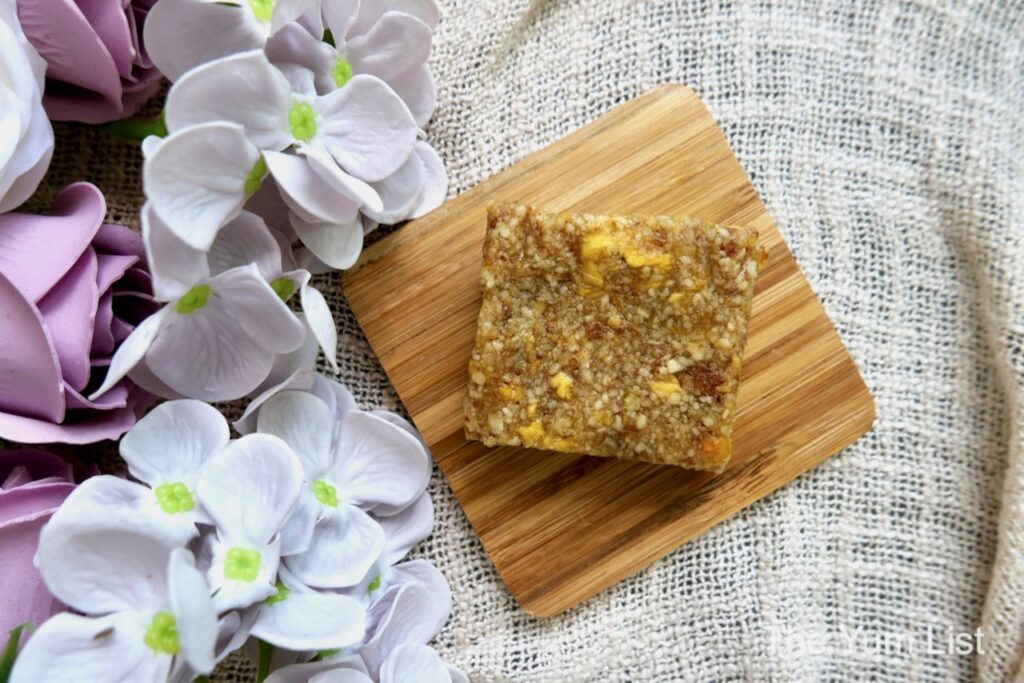 Post-Cleanse
Having kept a promise to myself for a week is a self-confirming feeling. I already eat quite healthfully, consuming a diet packed with a diverse range of plants. Still, avoiding things such as alcohol, caffeine and dairy was a bit of hard labour at the start. Overcoming those desires and controlling the amount I ate was just as good for my mental health as it was for my body. If I can do this, imagine what else I could do.
Plant Cleanse Kuala Lumpur – The Details
You can choose to purchase a single cleanse at RM530, a package of three at RM1440 (RM480 each), or five at RM2350 (RM470 each). The cost is inclusive of delivery to selected areas. A surcharge will be added to areas outside of the delivery zone. Delivery is daily for the week, sometime between 11:30 am and 1 pm each day. There are two more scheduled for this year, beginning November 22 and December 6. It's perfect timing to get your gut into gear before year-end festivities.
Plant Cleanse KL – Nourish Me Contact Details
What's App: +6018-789 4560
Email: [email protected]
https://www.nourishme.asia/
Find more healthy food options in Kuala Lumpur here and stay up-to-date with the latest gourmet and travel recommendations for Malaysia here and here.