Vegetarian Christmas Menu KL – Nourish Me
Monica Tindall
"Do your little bit of good where you are; it's those little bits of good put together that overwhelm the world." – Archbishop Desmond Tutu
As the saying goes, we don't need a few people doing things perfectly but rather millions doing it imperfectly (Anne Marie Bonneau). I'm not (yet) leading a 100% plant-based lifestyle but I'm working towards reducing my impact on our earth a little every day. Part of that is finding delicious meat-free options not only as daily meals but for celebrations too.
One of my favourite services for tasty, nutritious, vegan, vegetarian and gluten-free dishes is Nourish Me. They provide a meal subscription service, plant-based cleanses and now festive meals. We try out some of their gluten-free, vegan and vegetarian Christmas selections.
Party Dips
Making entertaining easy is a variety of colourful party dips. The portions are generous and I find one jar can be used over a couple of get-togethers. I love their Beetroot Hummus (RM 25, 325g). Its vibrant purple hue adds a splash of colour to the table and the consistency is just right. Alternatively, or in addition to the hummus, you could lush up dips with a premium option, the Roasted Red Pepper Feta (RM 35, 325 g). This blend benefits from a little saltiness in the cheese combined with the gentle sweetness from the peppers. These are both fab with crudites or your chosen form of bread or cracker.
Vegetarian Christmas KL Mains
An absolute must-order from Nourish Me is the Nut Loaf with Gravy (RM 90, approx. 7 seven slices). This is soooo delicious, I'm considering ordering several loaves to slice and keep in the freezer for quick work lunches. This meld of cranberry, chestnuts, almonds and walnuts is vegan and gluten-free. It comes with a bright cranberry gravy. I like it best warmed in the oven with a drizzling of the tart sauce over the top. It would also be fabulous with one of Nourish Me's crisp green salads as a side.
Mushroom & Spinach Mini Quiches (RM35, 6 pieces) make excellent additions to platters or passed around as finger food. Butter shortcrust pastry is filled with egg, cream, mushroom, spinach and topped with cheese. Like the nut loaf, I enjoy these warm from the oven. They can also be kept in the freezer for up to a month.
Vegetarian Lasagna (RM100 services 6) is great for feeding a family. Made with Nourish Me's vegan Bolognese sauce, creamy bechamel and topped with cheese, it feels just as decadent as a meat-filled version. A vegan option is available upon request replacing the dairy with cashew cream and seeds, and also gluten-free, which uses zucchini in place of the pasta. Just as the previous two recipes, it's best reheated in the oven but can also be kept frozen for up to a month.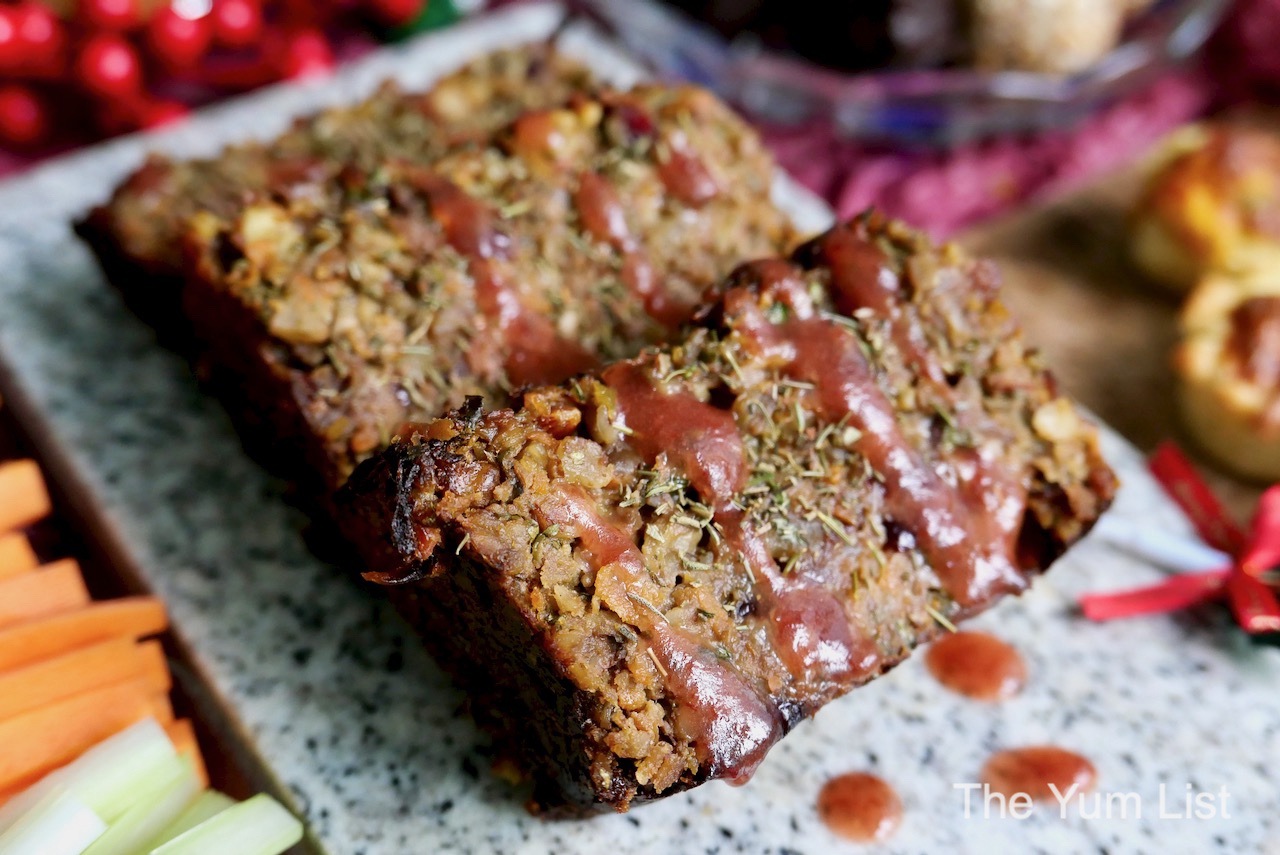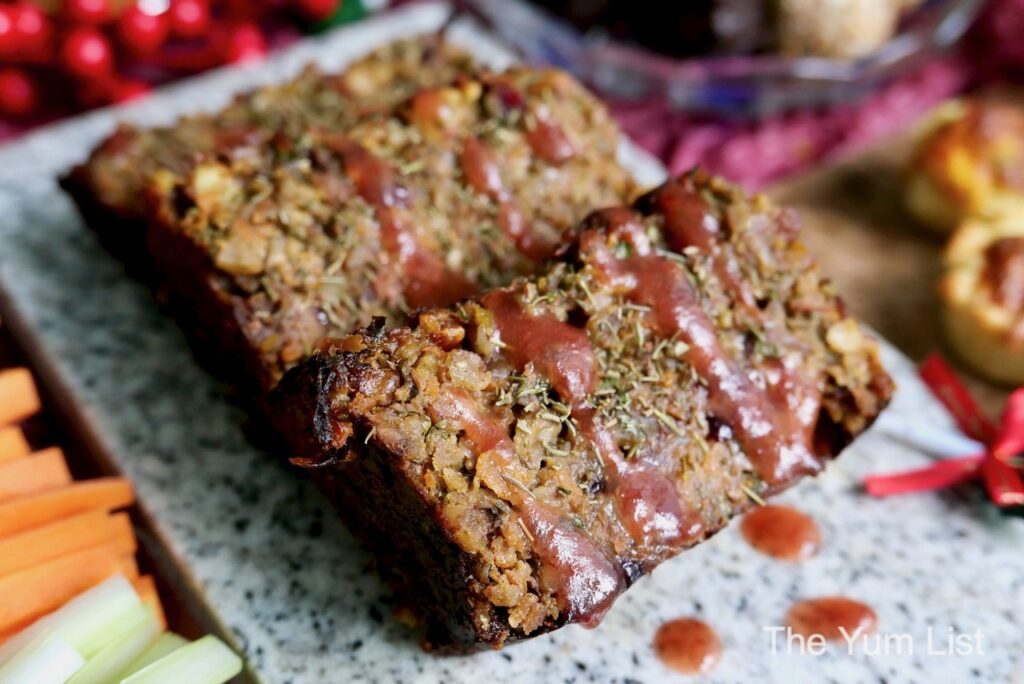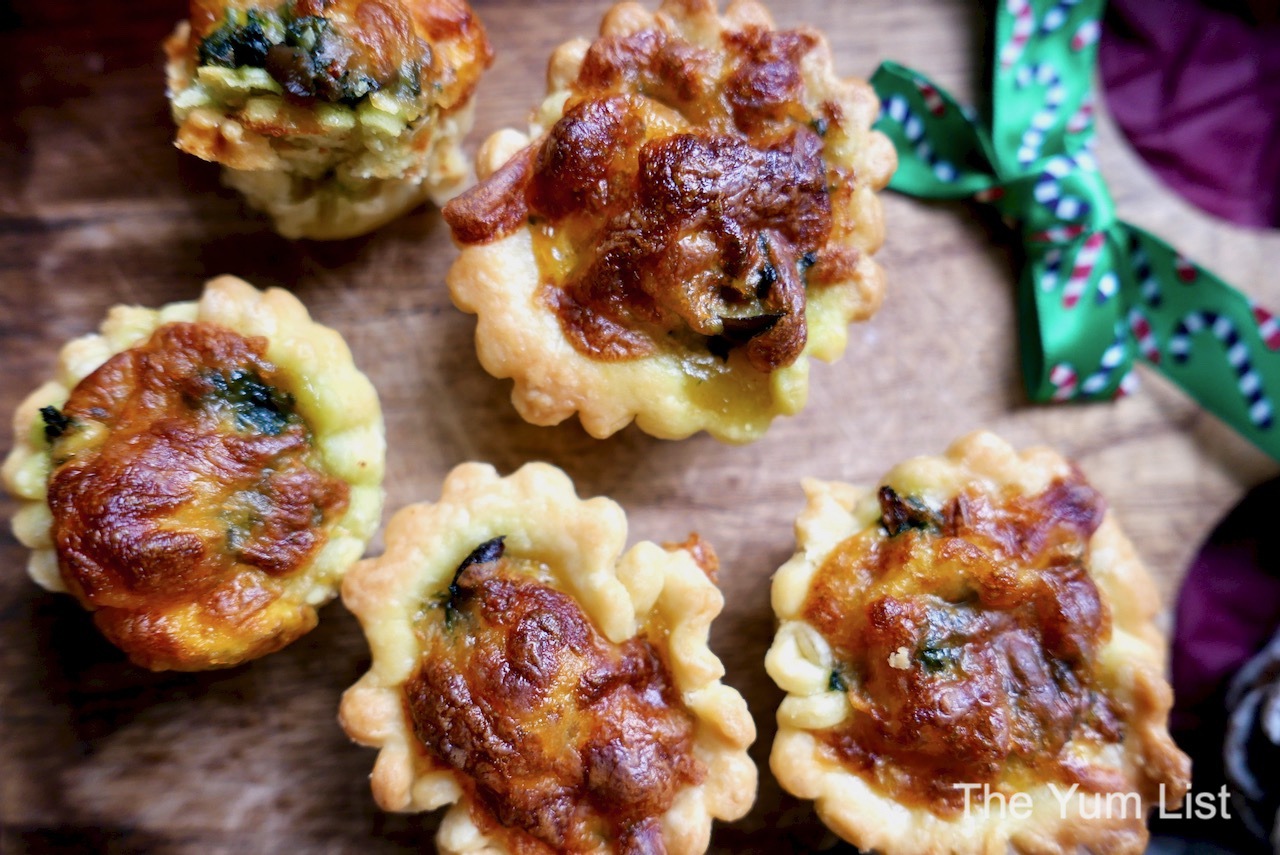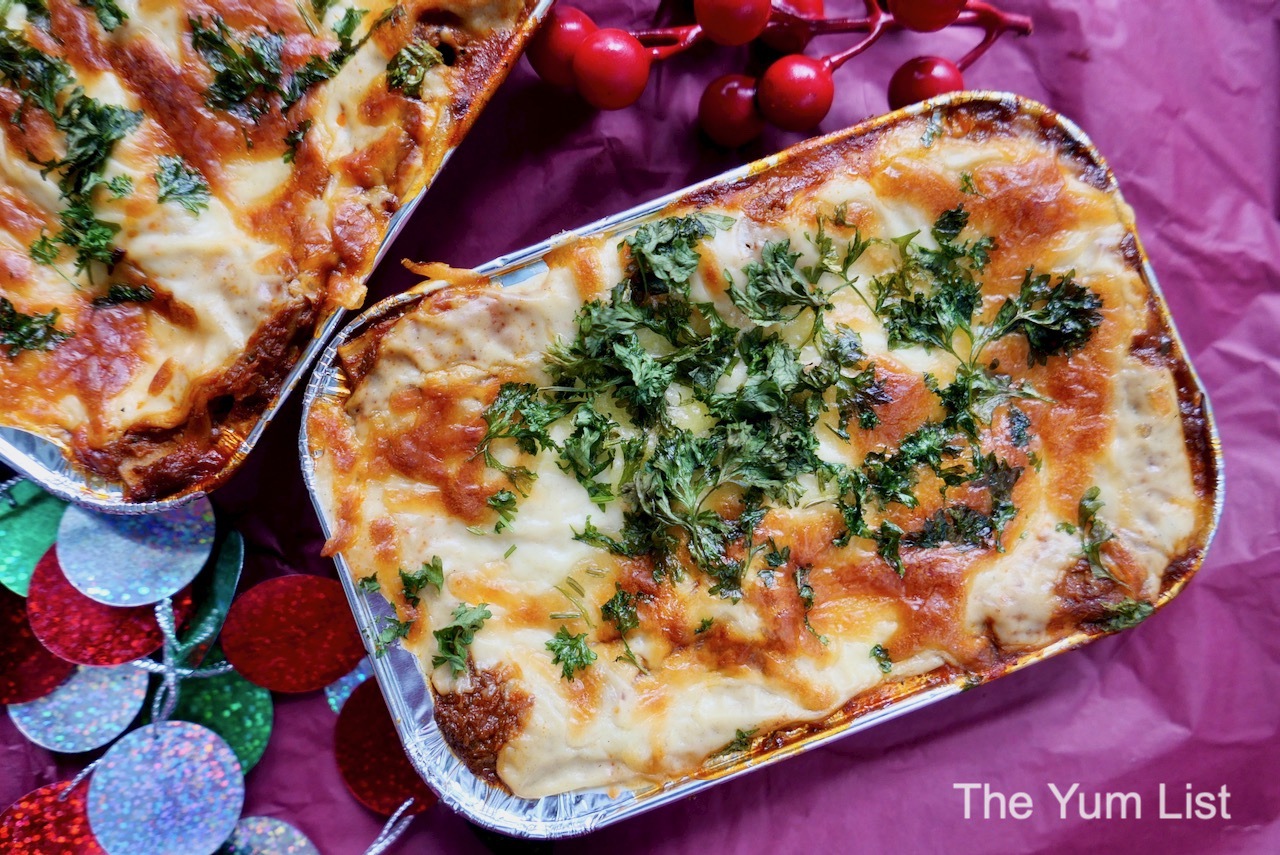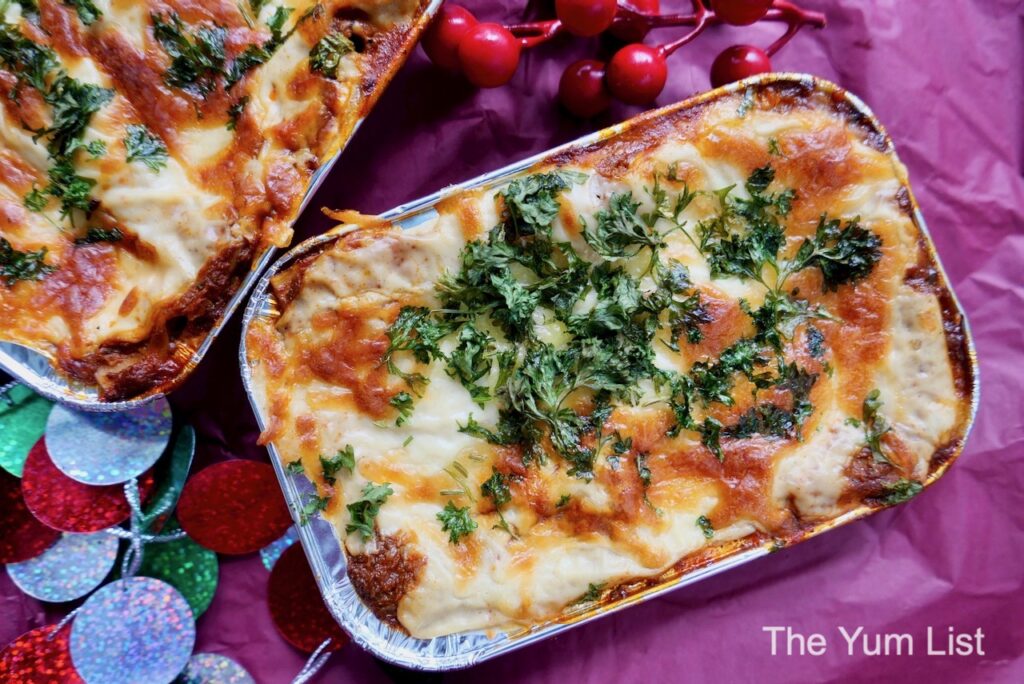 Something Sweet
Not all Bliss Balls (RM70, 20 balls) are made equal. I love these snacks but some places just don't get the balance of flavour right. I suggest trying Nourish Me's bliss balls to set the standard of just how delicious these bite-sized snacks can be. Choose from Cranberry Cashew, Bounty, and Chocolate Bliss Balls. I keep a bunch in the freezer and I can't describe how much joy one brings. Arriving home after a long day at work and remembering that I have a stock immediately lifts my energy levels and mood.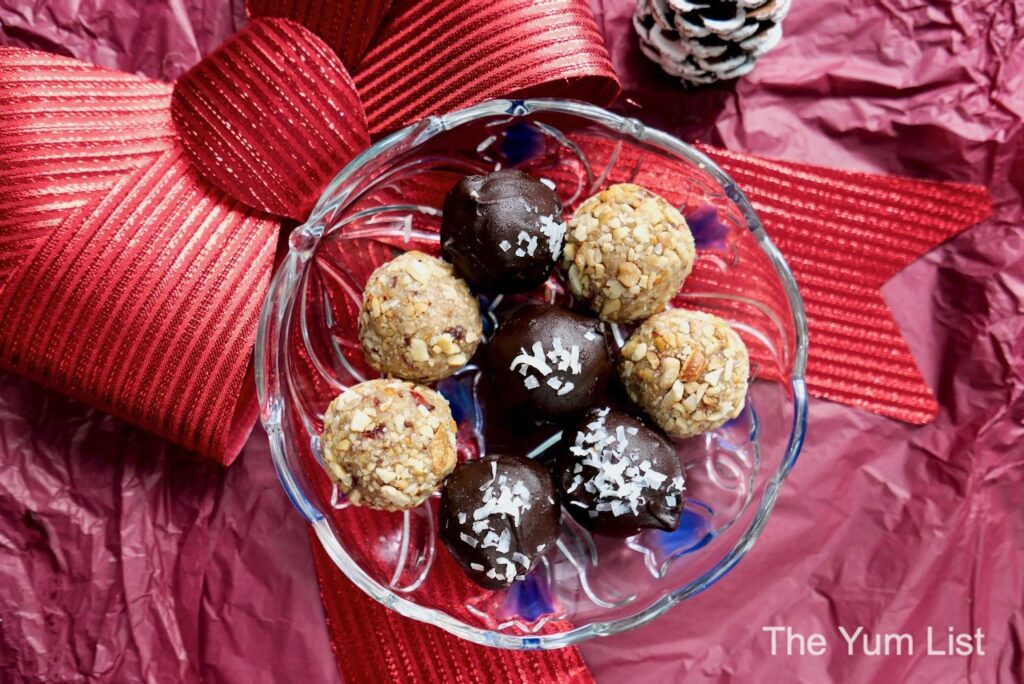 Vegetarian Christmas Menu KL
Make your vegetarian and vegan Christmas orders via this form. After you make your requests, the Nourish Me team we will contact you to confirm the order along with payment details. Orders need to be placed a minimum of five days in advance, weekend not included. There is a flat rate for delivery in selected areas. Other areas will be charged accordingly.
Nourish Me Asia
What's App: +6018-789 4560
Email: [email protected]
www.nourishme.asia
Find more healthy food options in Kuala Lumpur here and stay up-to-date with the latest gourmet and travel recommendations for Malaysia here and here.