The Westin Desaru Coast
Monica Tindall
A corner sea-view suite at The Westin Desaru Coast with dual balconies, an enormous bathtub and clean contemporary lines is my home for a few days. The brand's focus on wellness fits my desires flawlessly, and it's here where I recuperate and reenergize after an exhausting few months of work.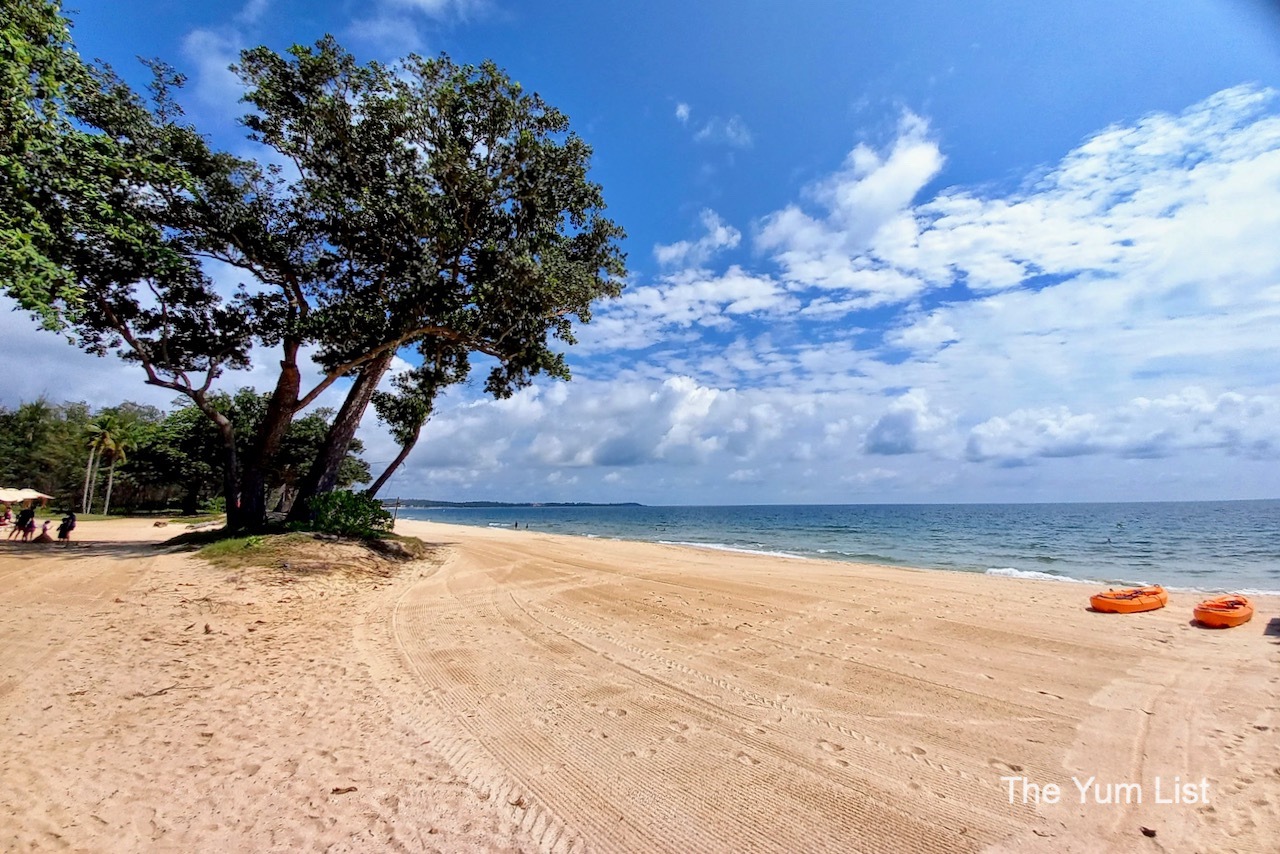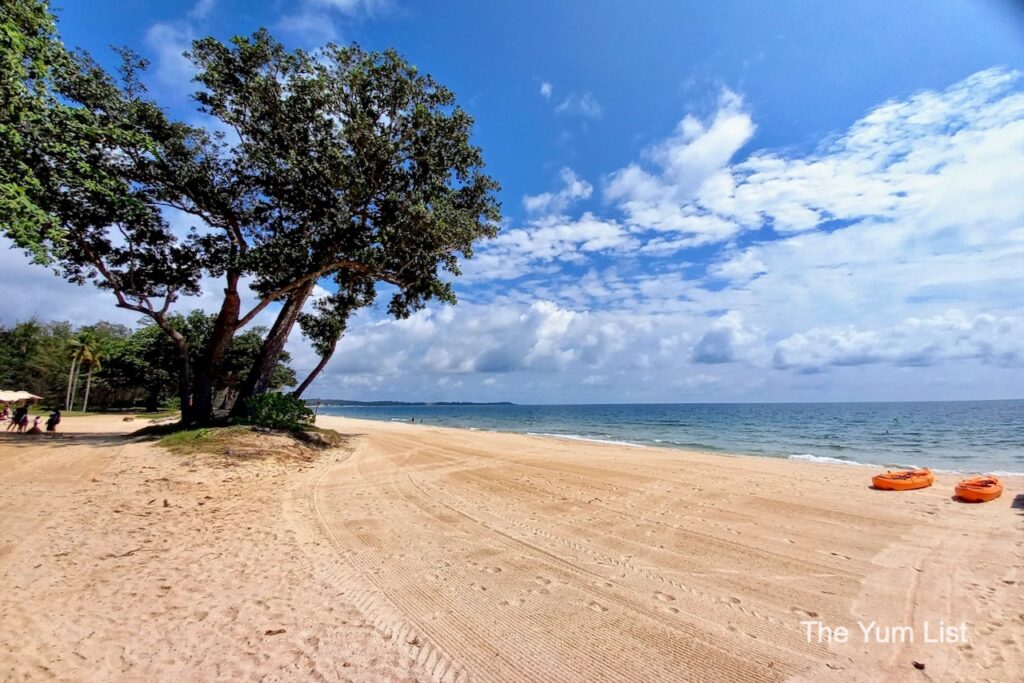 Location – The Westin Desaru Coast
The Westin Desaru Coast is a four-and-a-half-hour drive from KL or a one-hour flight plus a one-hour airport transfer. From Singapore, it's about a two-hour drive depending on your starting point. If you're able to drive in off-peak times, that is, not returning on a Sunday night or start of a public holiday, driving from KL is recommended. If, on the other hand, you can't avoid times that are likely to be busier, flying is the way to go. Grab is not common on the coast, but most who stay at this integrated holiday and event destination don't care to venture too far anyway.
The four luxury resorts (The Westin, Anantara, One & Only, Hard Rock Hotel) that are part of the Desaru Coast development have made concerted efforts over the past year to clean up the beaches. On my last two visits to the strip, the water has been blue and the sand trash-free. A tractor and manual cleaning crew make daily runs up and down the shore, cleaning the sand and collecting anything that may have washed up overnight. There are kilometres of uninterrupted beach to explore. It's perfect for my wellness getaway and plans of plentiful exercise but also ideal if you value your privacy and want to find your own secluded plot of paradise.
Besides the seemingly endless jungle-bordered beach, Desaru Coast is also home to a water-themed park, a spacious conference centre, and two world champion-designed golf courses.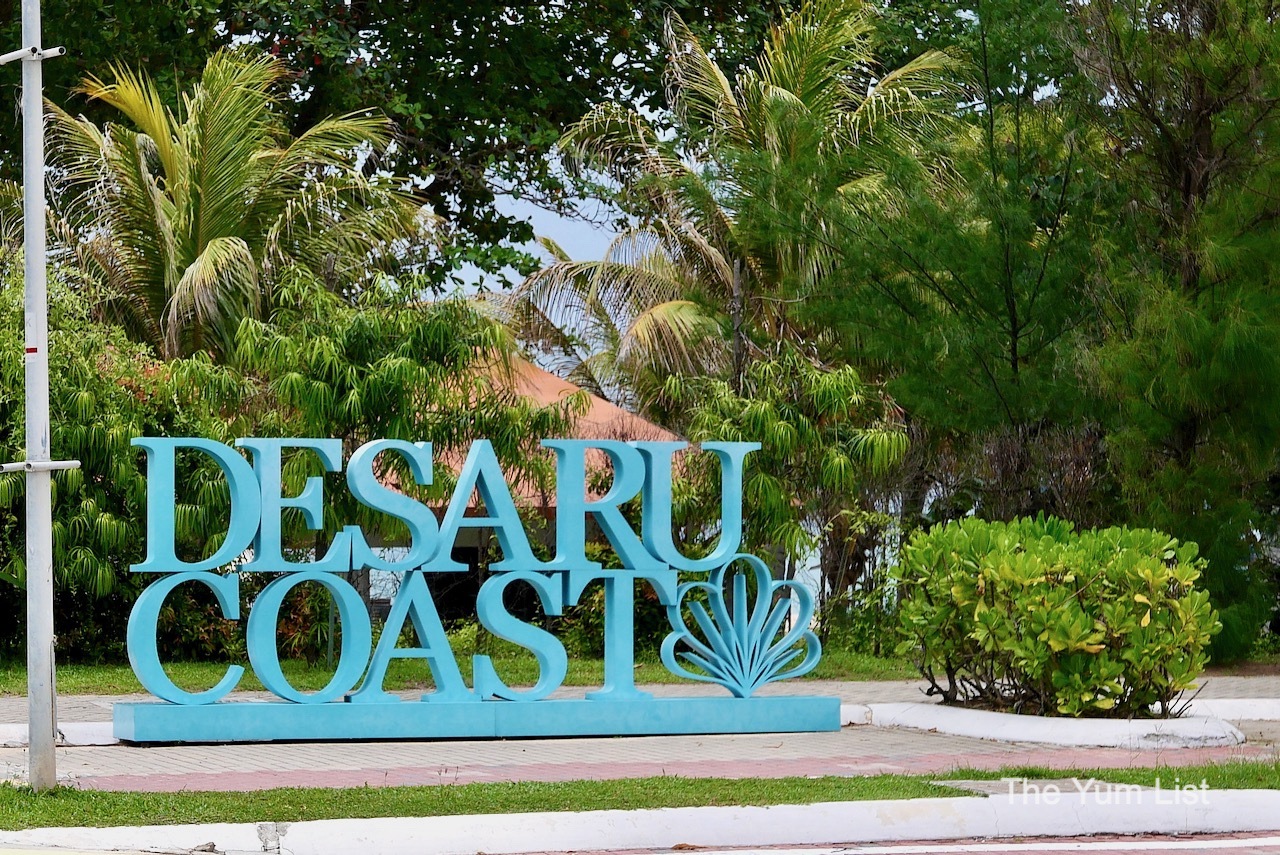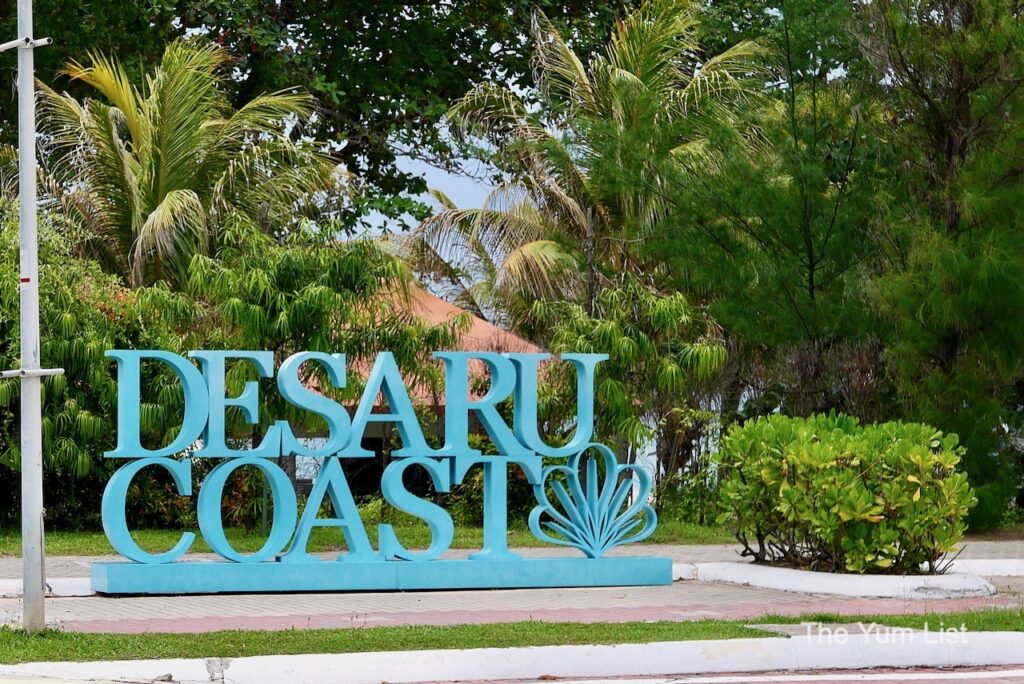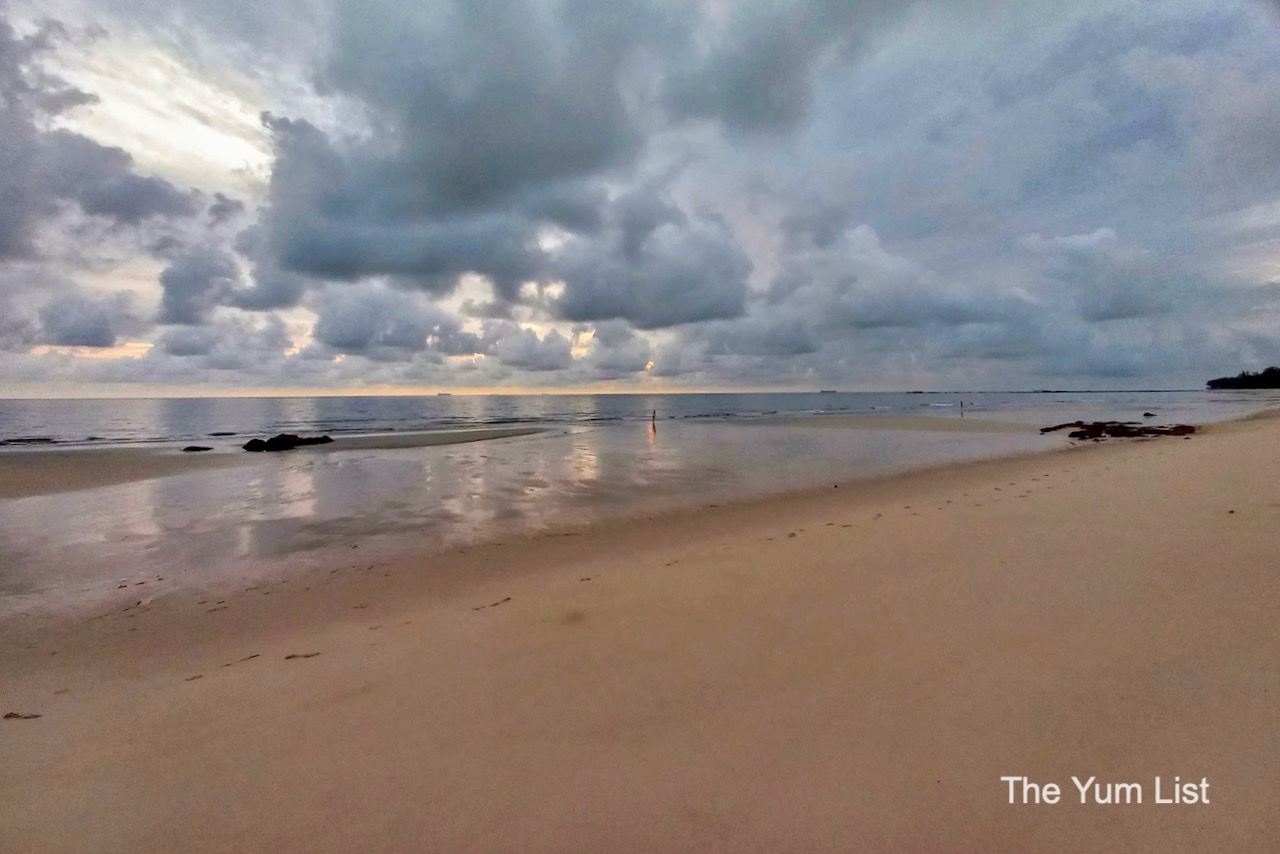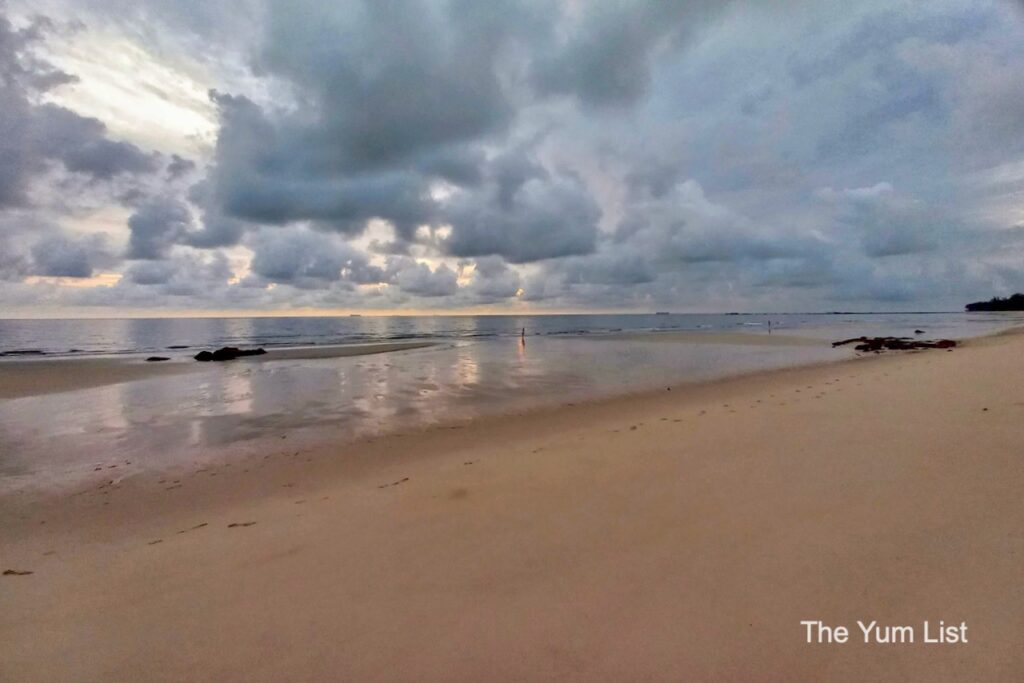 The Westin Desaru Coast
Key elements of the The Westin Desaru Coast have been inspired by its location. A clear ocean element is evident in the visual aesthetic of the hotel, most notably a wave-like installation art piece draped across the lobby ceiling. In other places, I find hints of the theme – a splash of blue, coral patterns on cushions – but it's done subtly, with style.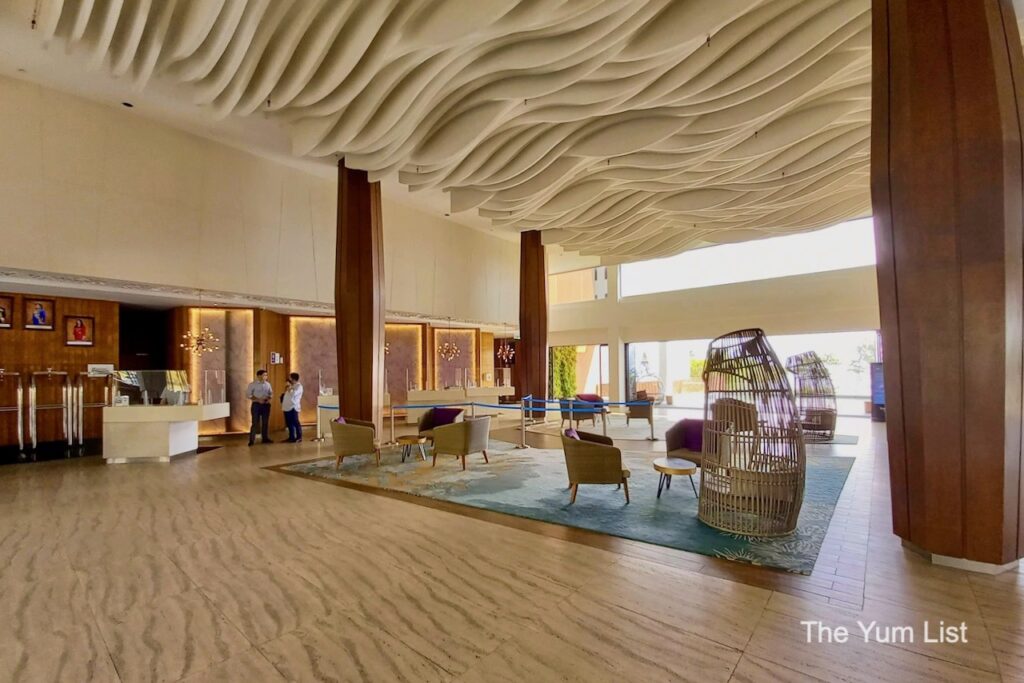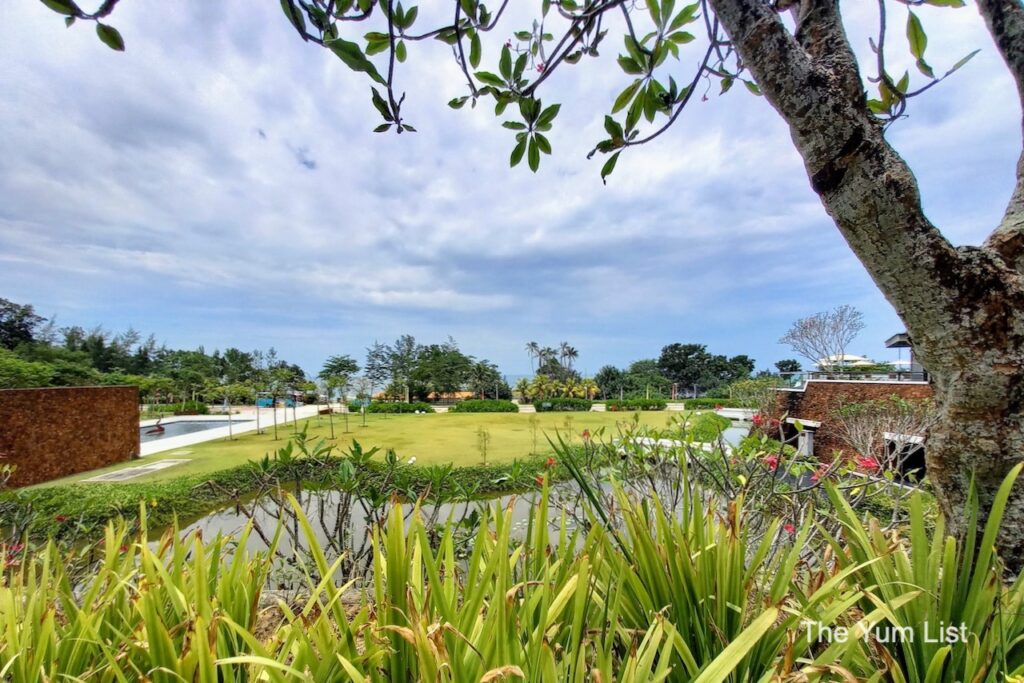 Rooms
The Westin Desaru Coast holds 275 rooms and suites. All are clean and contemporary with private balconies – essential to enjoying the location, in my opinion. I call the expansive square footage of a sea-view suite my home for this trip. Divided into a spacious living room and bedroom, there are also two balconies (both with sea views), a powder room, a walk-in wardrobe and a huge bathroom.
The bedroom is sealed off with a heavy-duty fire door and double-glazed-glass balcony sliding doors. This, combined with black-out curtains and carpeted floors, turns the room into a cocoon keeping out noise and light. Stacked up with a Westin Heavenly® Bed and a little Vitamin D, all indicators lead to the high probability of a very good night's sleep. Enormous TV screens are found in both the living room and bedroom. I catch up on the latest news headlines, but all paths lead to slumber.
The ensuite bathroom is nearly as big as the bedroom itself. The star is a deep tub, bath salts provided. Rainshower and high-pressured hand-held shower provide more bathing options. A glass wall separates the bathroom from the bedroom. This can be used to create a sense of openness or easily privatized with the blind. The hotel is still using single-use bath products, but I hear this will be phased out by the end of the year in favour of more sustainable refillable pumps. They've already done away with single-use plastic water bottles by providing large refillable glass ones instead. Kudos to these efforts.
I appreciate the thoughtful touches at The Westin Desaru Coast such as ceiling fans and a clothes rack on the balcony. Some might think the Nespresso machine is cool, but I prefer the coffee bags with beans from a local roaster for fuller flavour. Again, options are provided to suit various desires.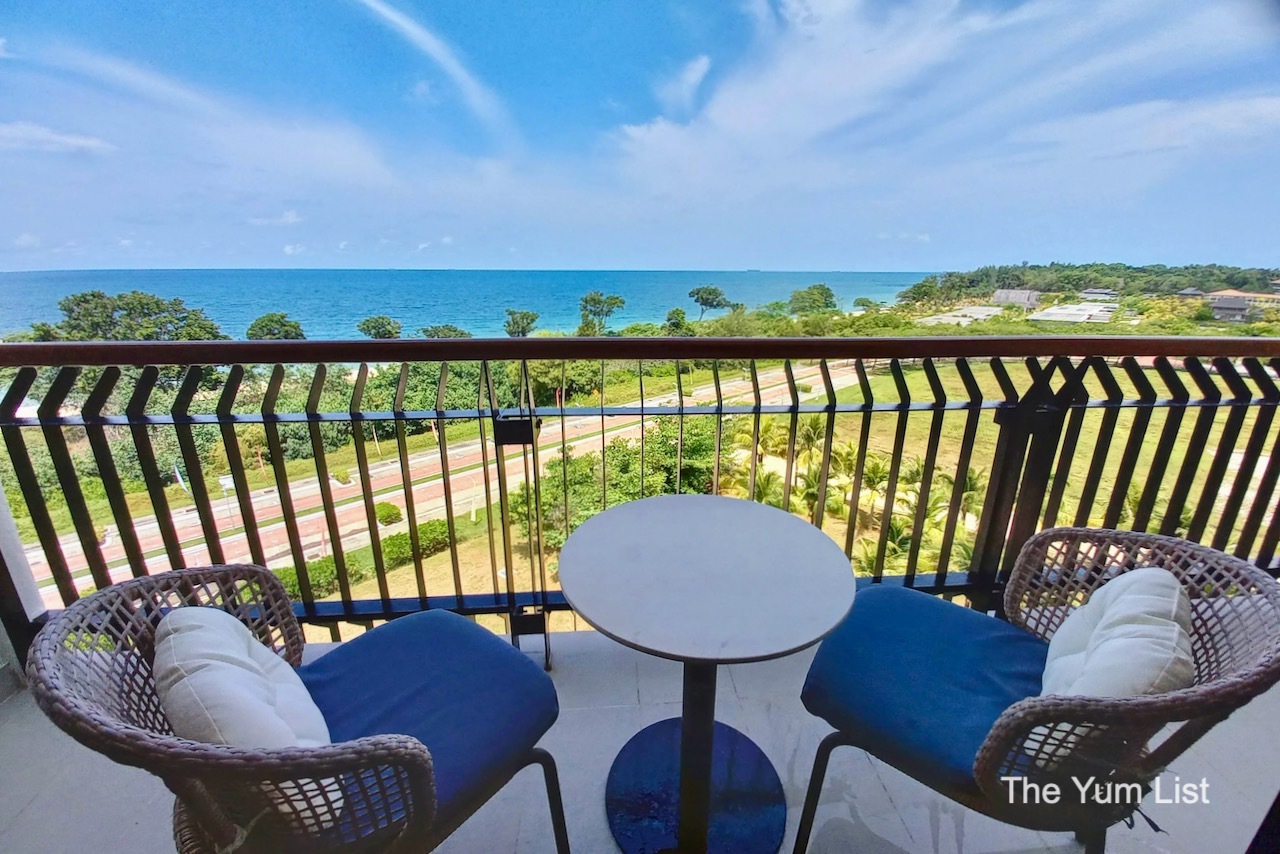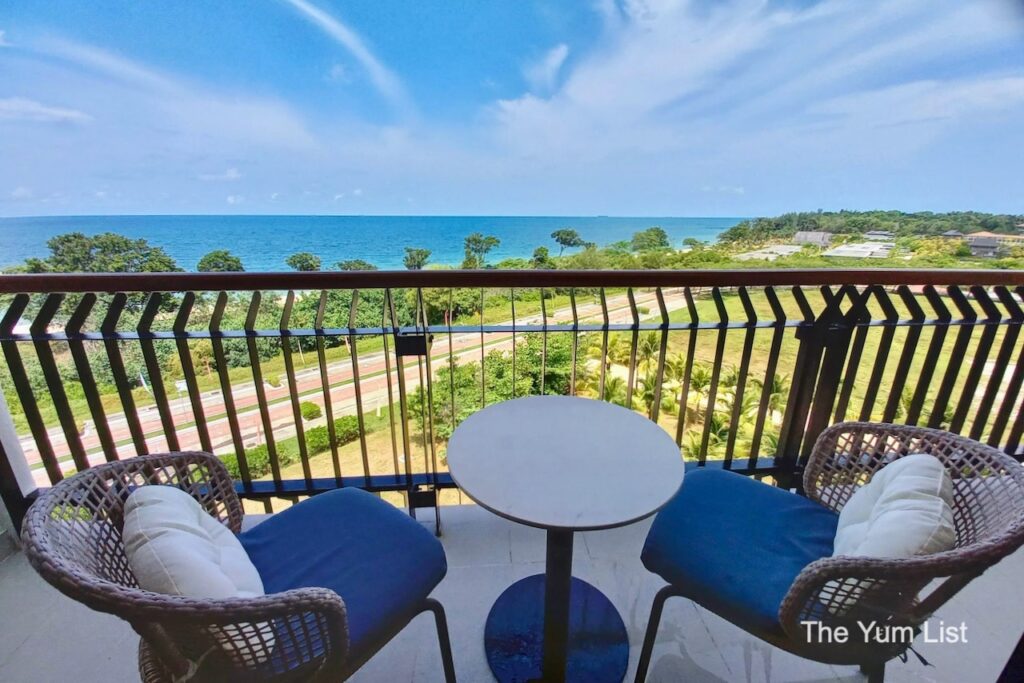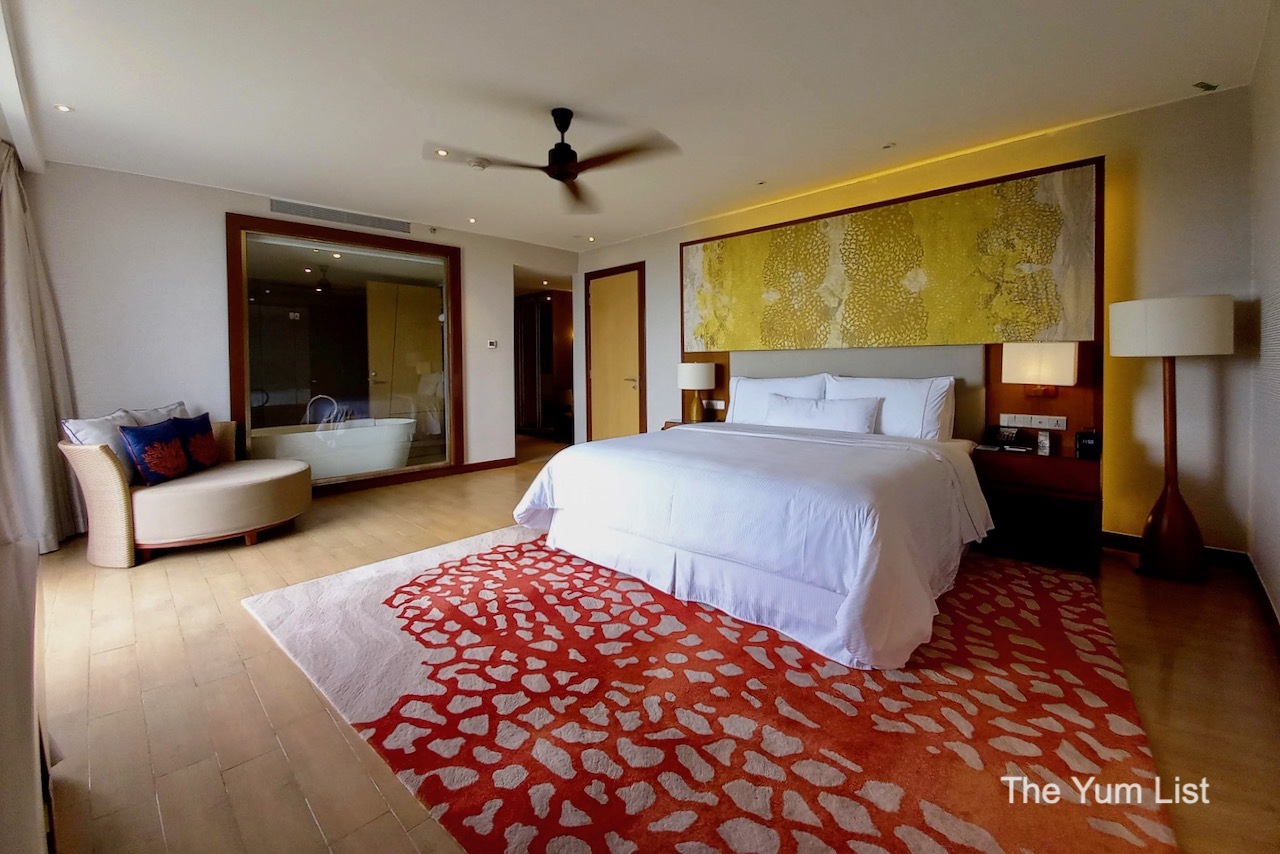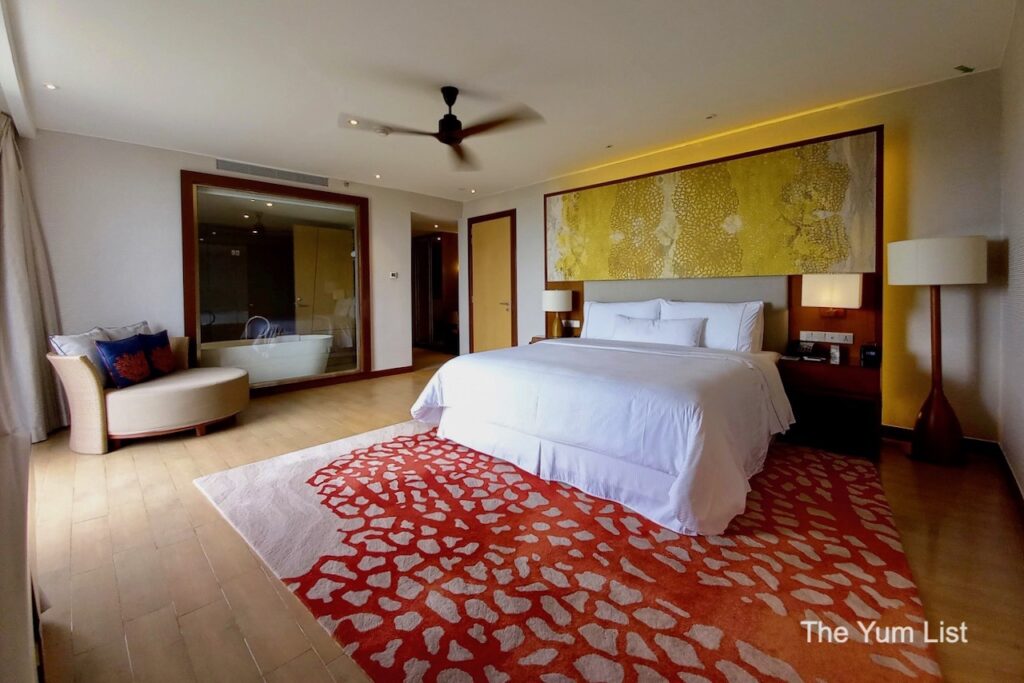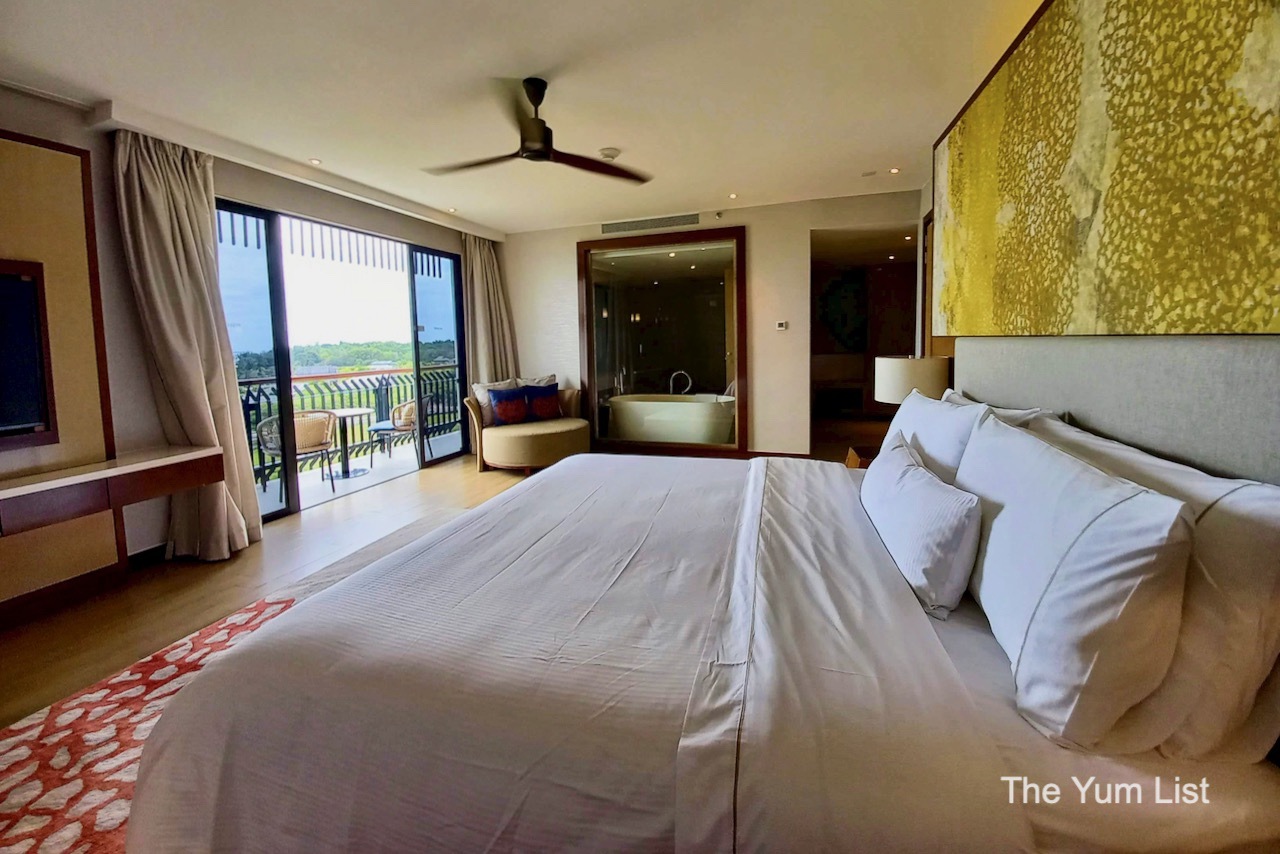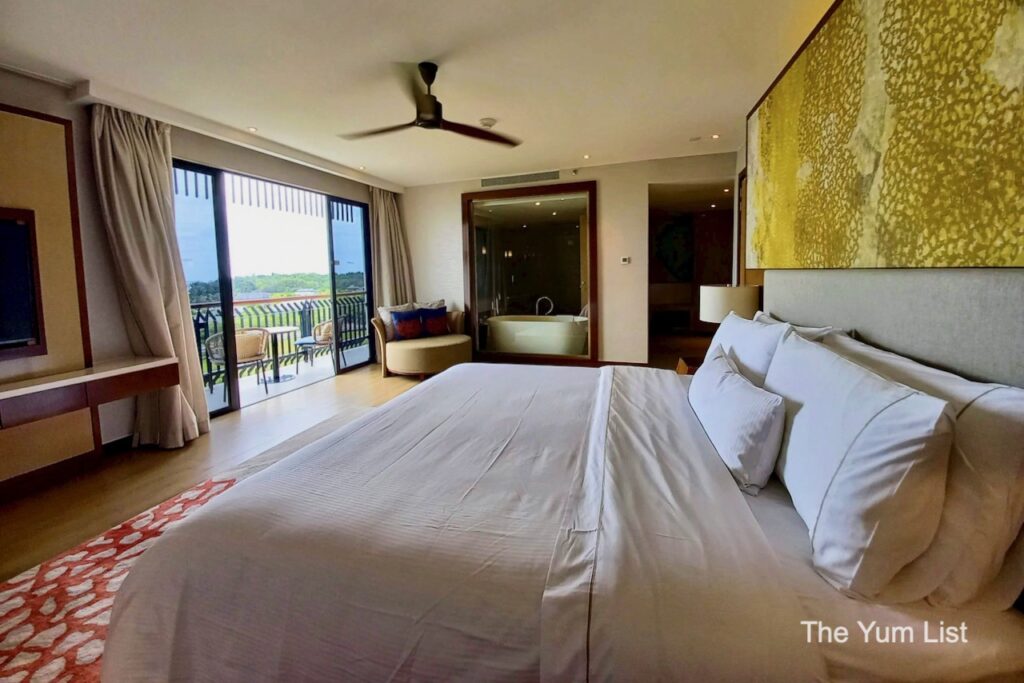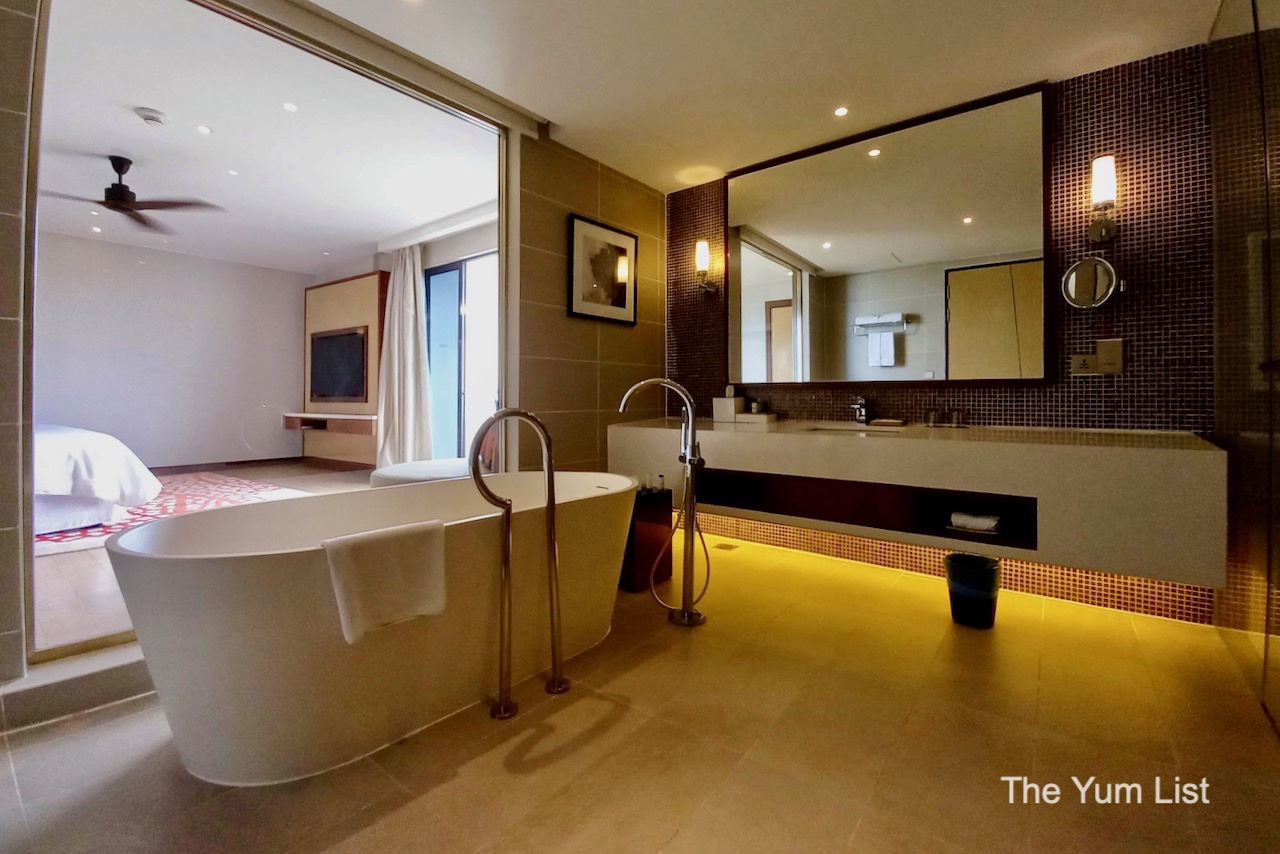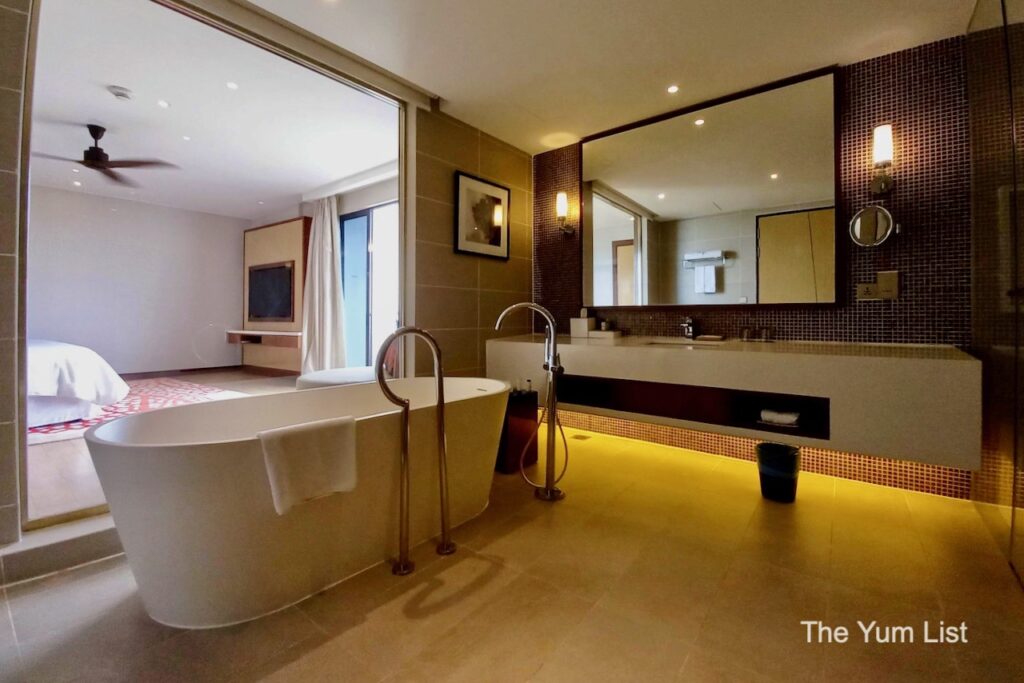 Facilities – The Westin Desaru Coast
Another convenience I appreciate is the WestinWORKOUT® Fitness Studio being open 24-7. With a touch of my room card key, I can work out long before the masses arise. It's a compact room, but there's plenty of quality cardio and strength equipment. A small room to the side provides a clear space for a good stretch or your own routine. Additionally, the Run Concierge leads the RunWESTIN programme for guests on a Saturday morning, sharing some of their favourite routes.
For running or walking enthusiasts, though, there is an endless strip of beach as motivation – 17 kilometres of it! Desaru Beach is just a hop across the road from the hotel. Here you'll find beach chairs for guests, a water sports station and Beach Bar. With food, drinks and towel service, it's easy to pass hours here.
For those preferring a gentler location to swim, The Westin Desaru Coast's pool is excellent. Elevated, it overlooks the sea coastline, benefitting from beautiful views while offering the safety of calmer waters. Lined with deck chairs and curtained day beds and also benefitting from food and beverage service, it too is a carefree location to spend an afternoon.
When temperatures peak, or the occasional tropical storm brews, Heavenly Spa by Westin is an enticing alternative. Massages, facials, body wraps, scrubs and nail treatments are all on the menu. I had a wonderful luxury spa afternoon here (highly recommended)—more on spa treatments and the facilities here.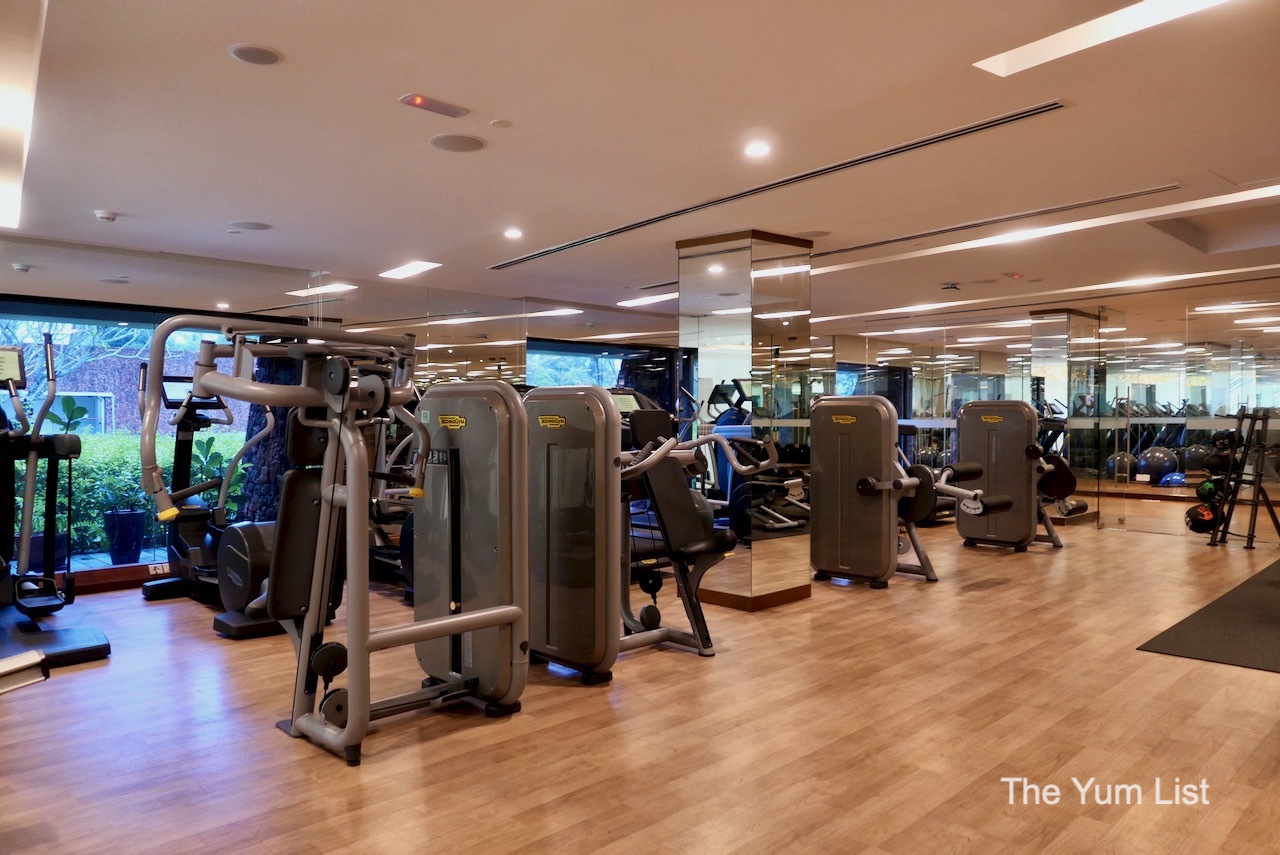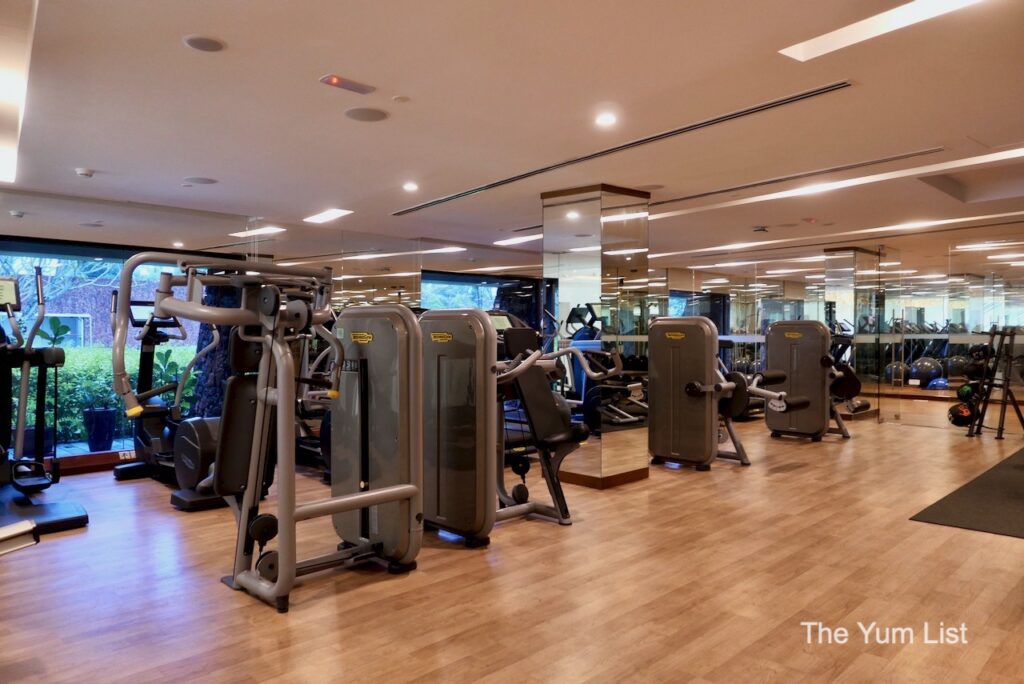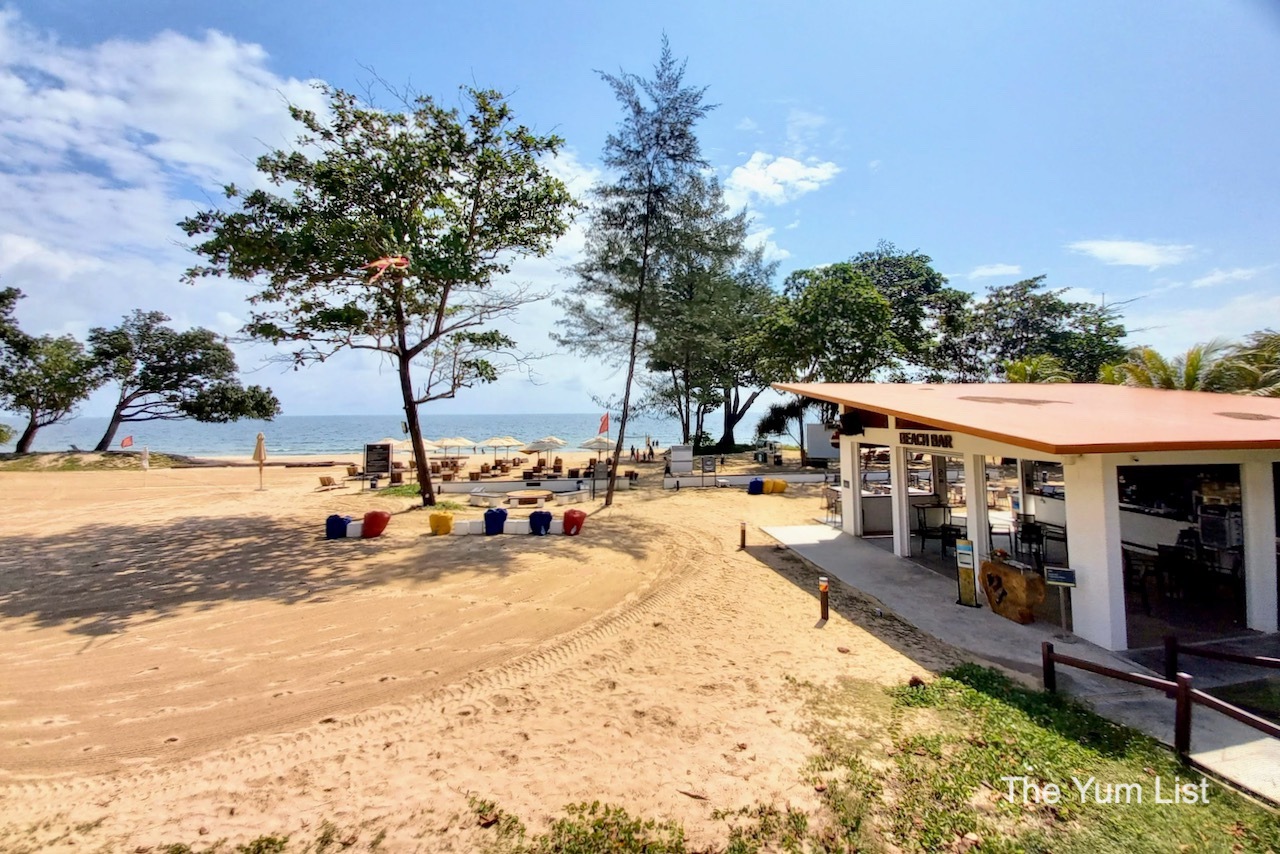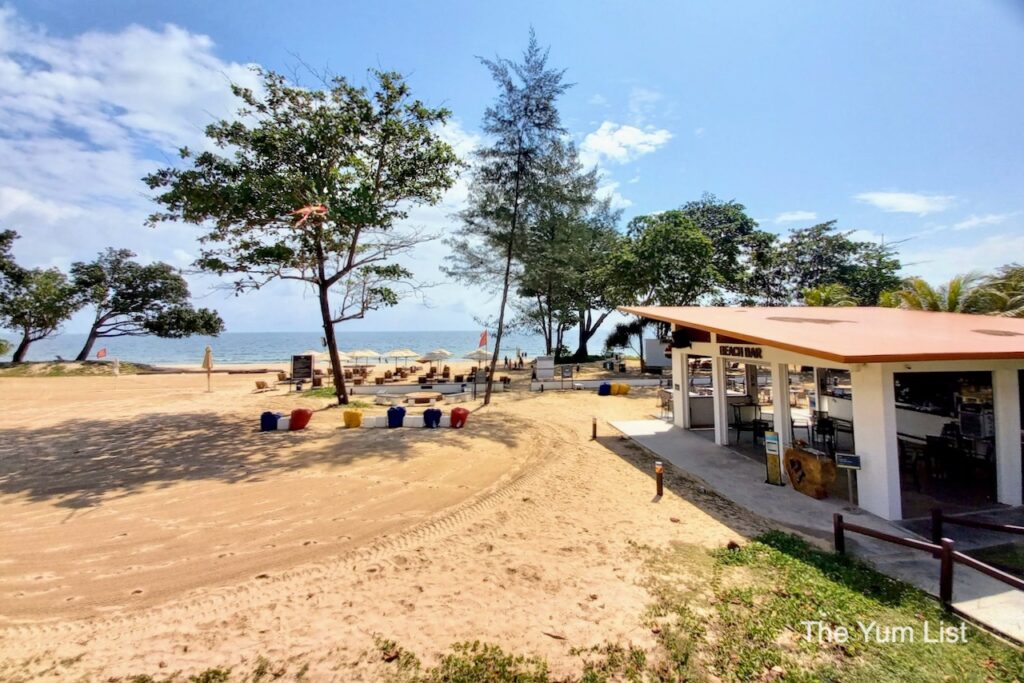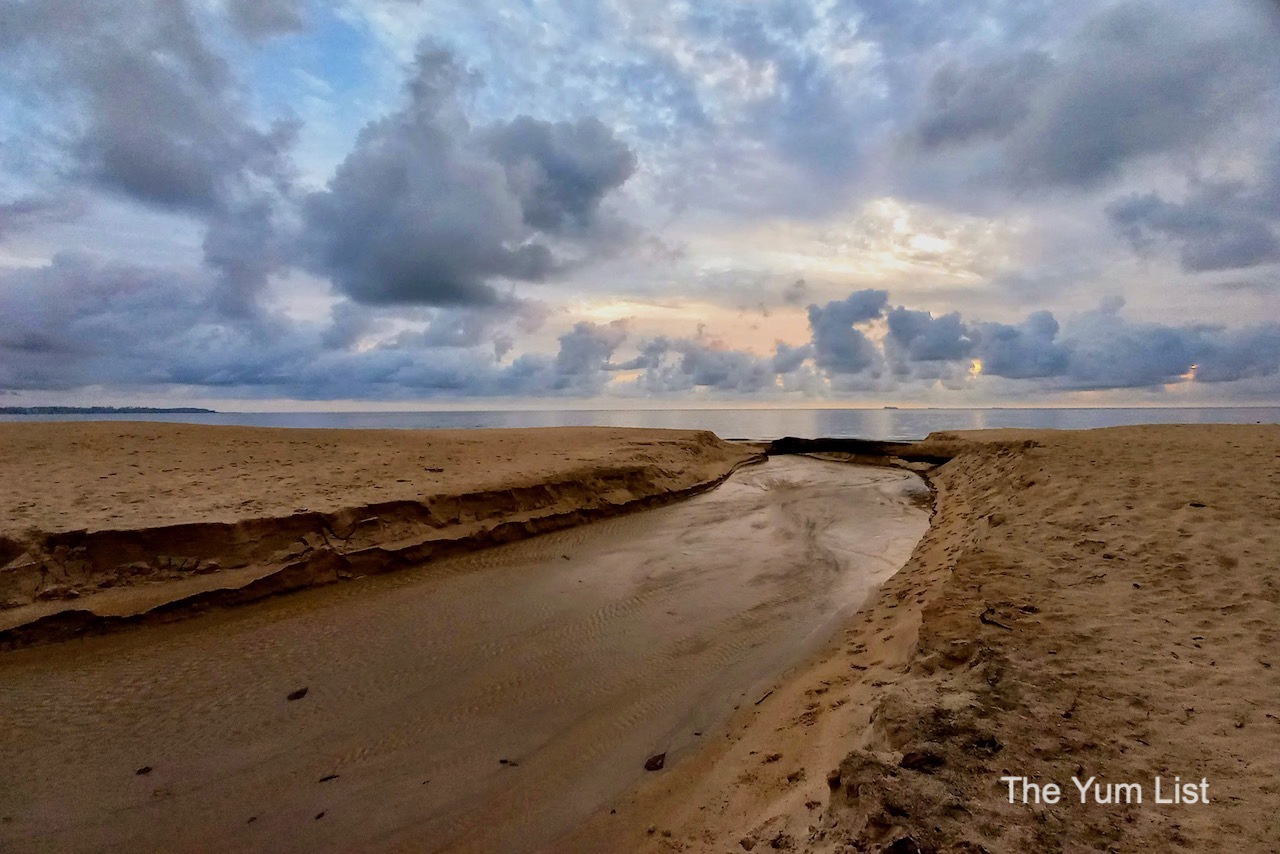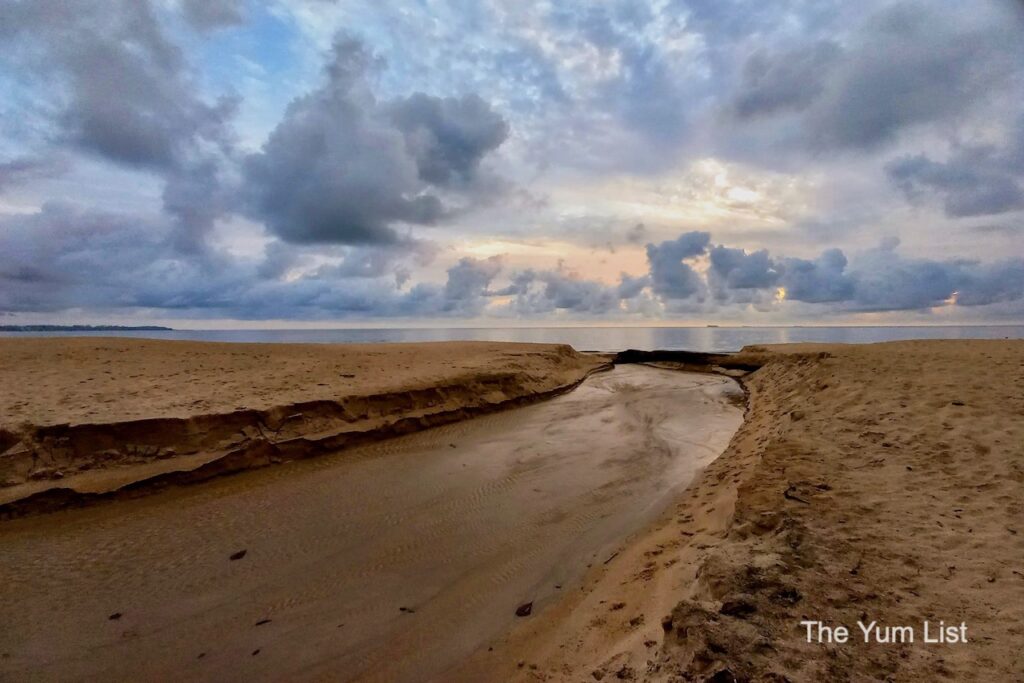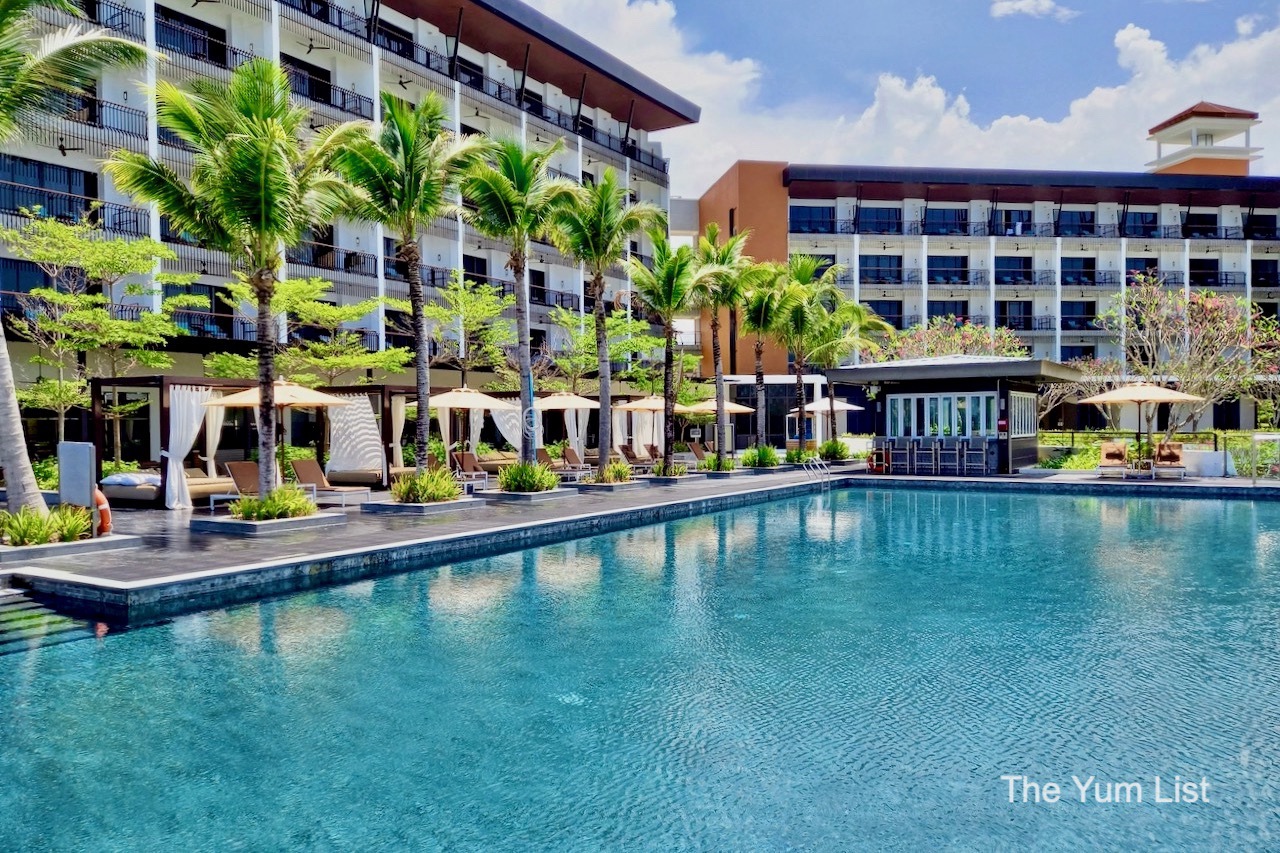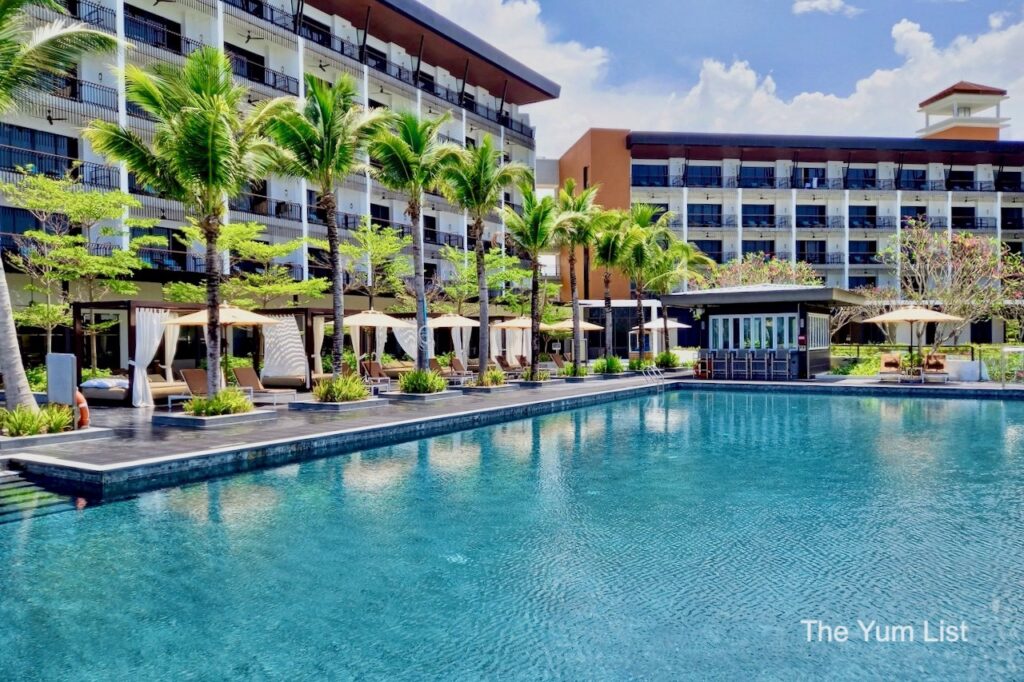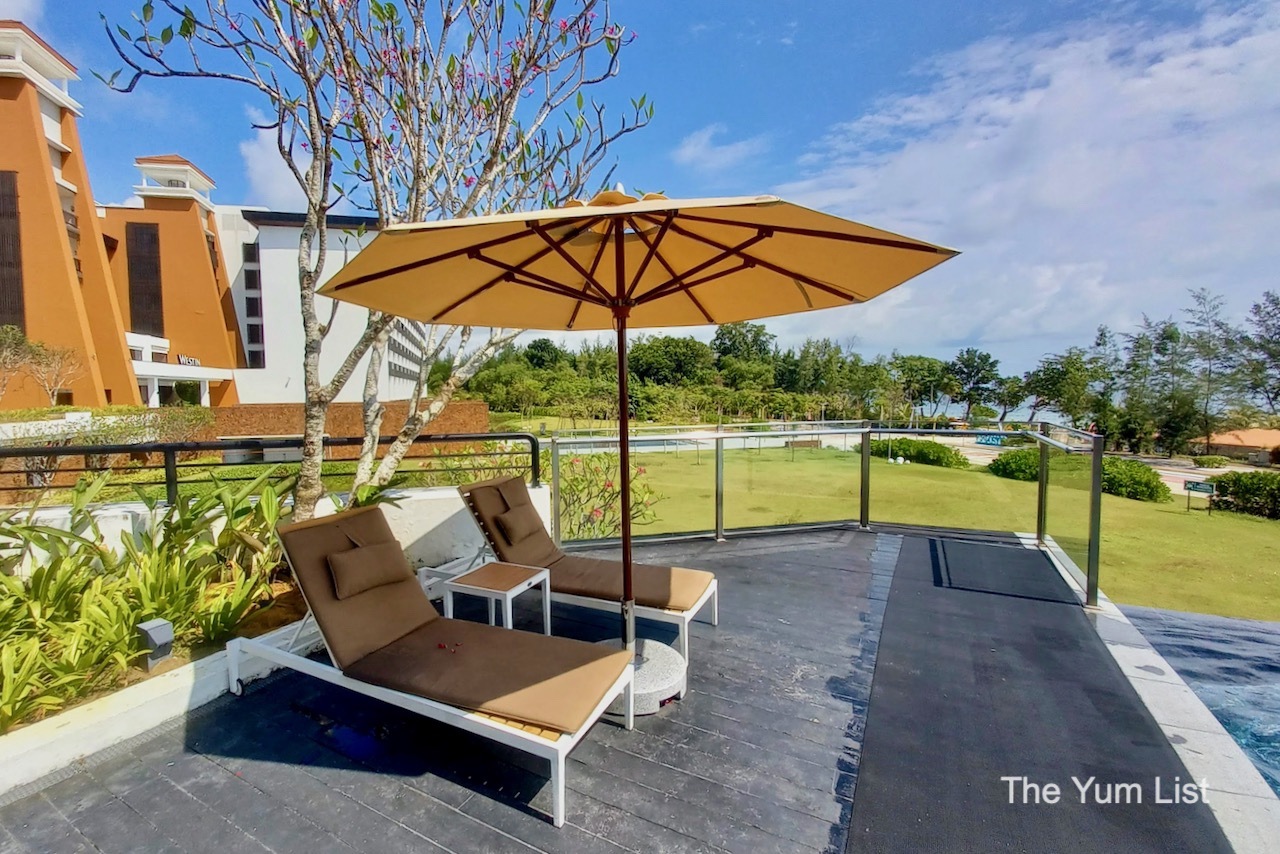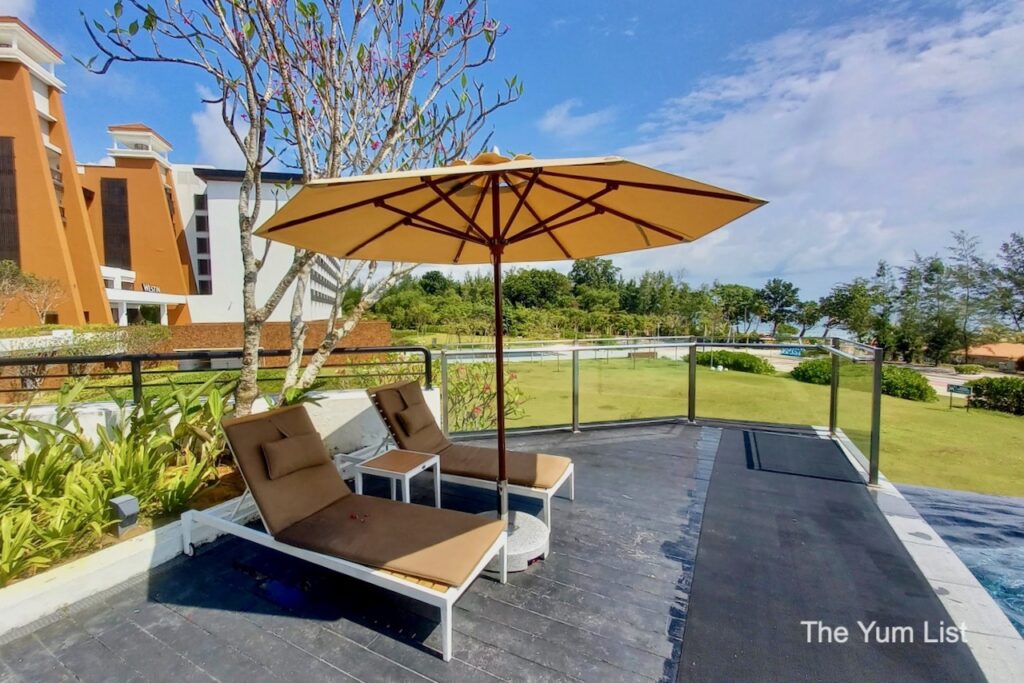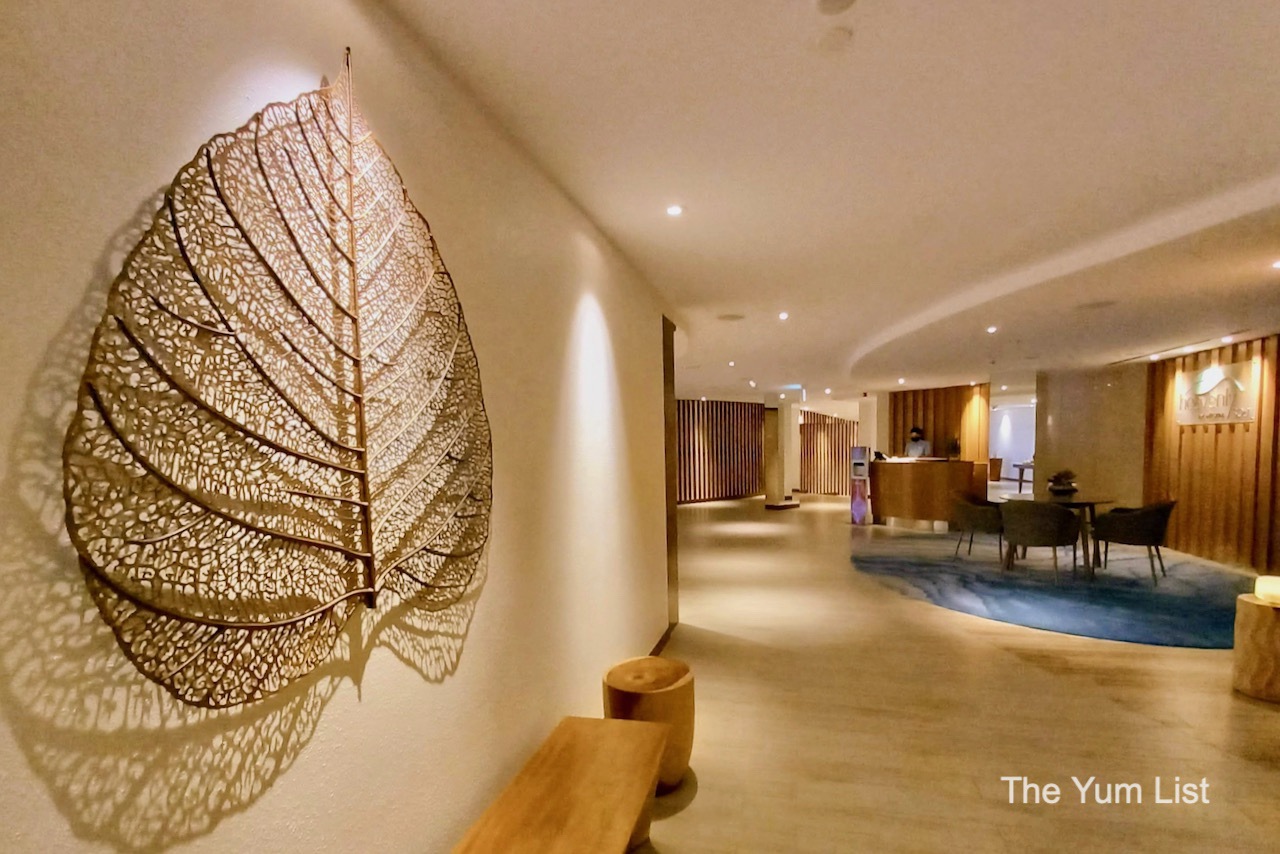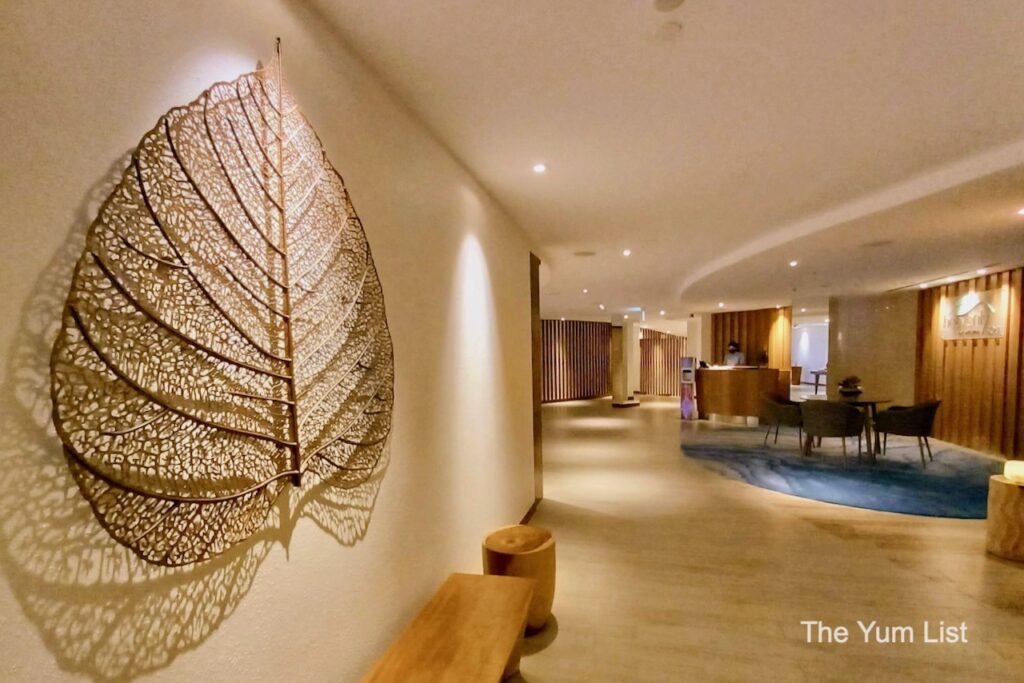 Food and Beverage
Food and beverage are an essential part of a good holiday for me, and I especially appreciate the variety that The Westin Desaru Coast offers. From Wellness menus to carb-rich Italian, local specialities to international cuisine, cold-pressed juice blends to tropical cocktails, there's something to satiate most desires. Furthermore, the team continue to work on increasingly sourcing more ingredients locally, meaning better-tasting food and a lower carbon footprint. Find a detailed overview of the property's restaurants and bars here.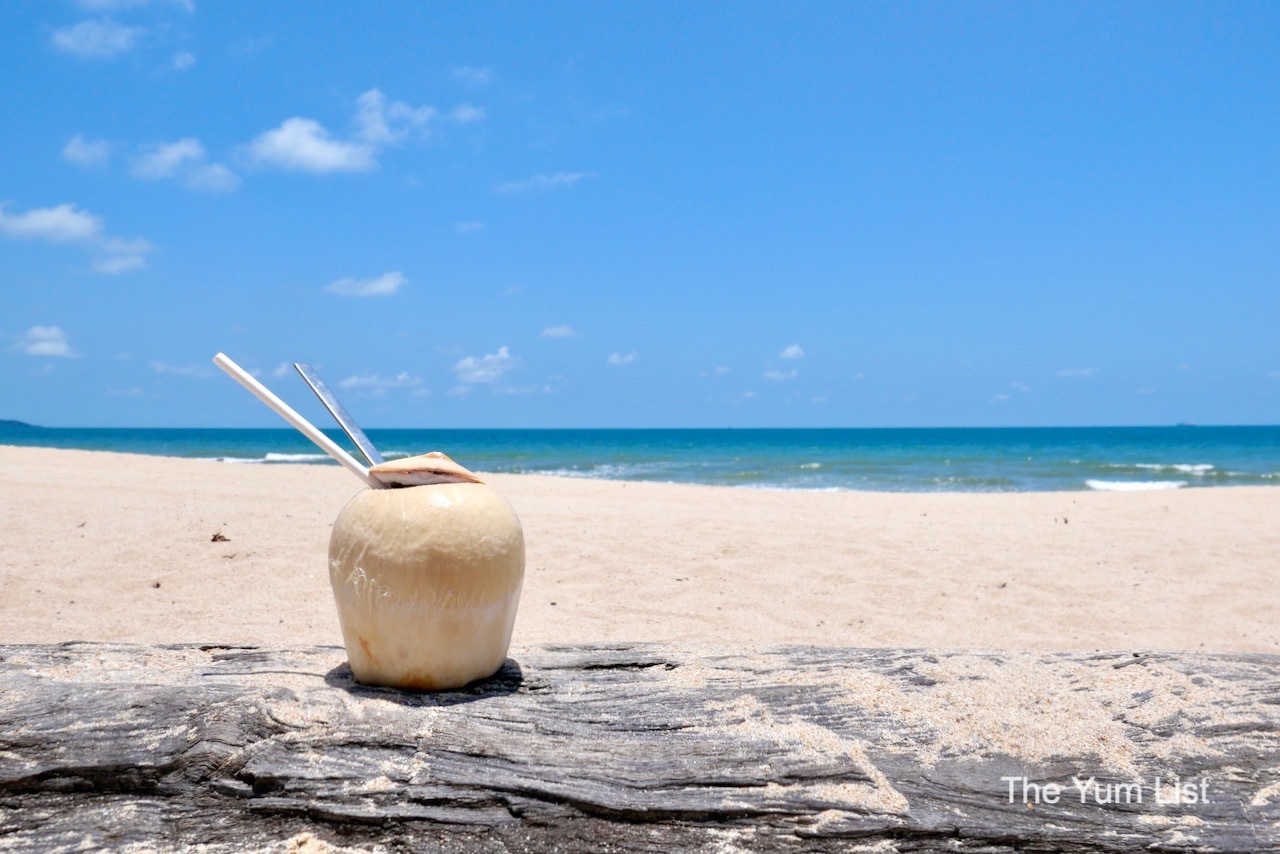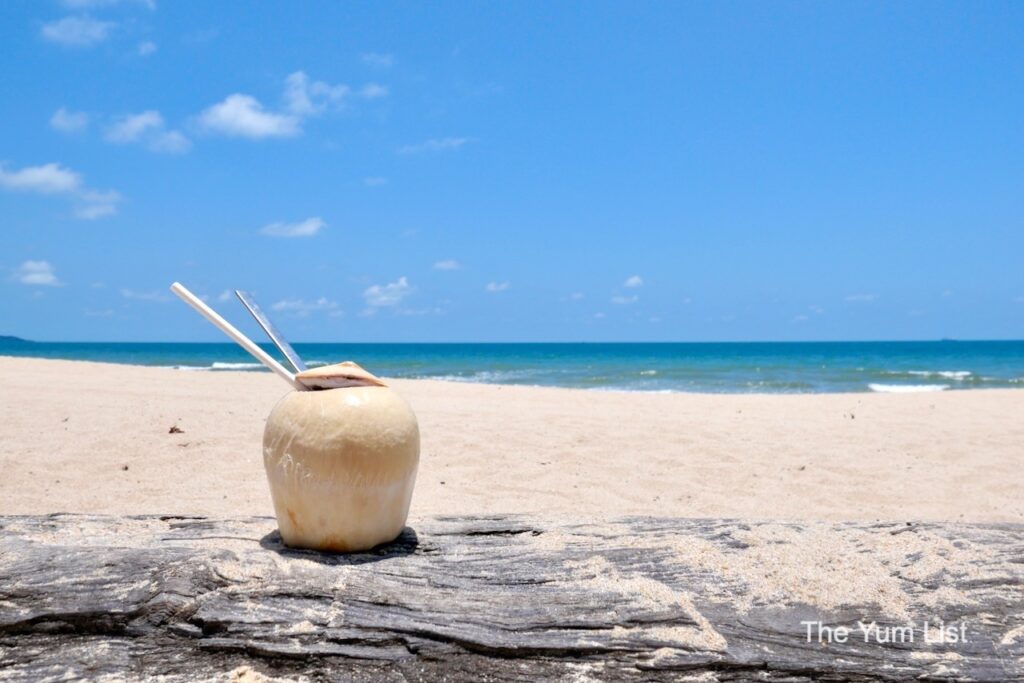 Reasons to stay at The Westin Desaru Coast: every room has a balcony; magnificent sea views; I am especially partial to the sea-view suites; excellent spa; good variety of food and beverage; the beach is just across the road.
The Westin Desaru Coast
Jalan Pantai 3, Desaru Coast
81930 Bandar Penawar, Johor, Malaysia
+607-838 3333
www.facebook.com/WestinDesaruCoast
Find more recommendations for Desaru Coast here and stay up-to-date with the latest gourmet and travel recommendations for Malaysia here and here.