Stand-Up Sushi Pop-Up
Words: Alison Christ
Photos: Monica Tindall
I've had the privilege of experiencing Chef Masaki Arakawa's beautiful food on several occasions now, including The Chef Series at The Datai and, of course, omakase at Sushi Azabu in Lot 10, where he is the Executive Chef. I recently opened my own wine bar, so when Chef Masaki invited Monica and me to join his pop-up, I was reluctant because I didn't want to disappoint anyone with my inability to write a prompt review. Needless to say, I absolutely could not say no to stand up sushi. Inevitably, as I feared, I am very far behind schedule. I hope Chef forgives me for the delay. Tiffin At The Yard is a permanent installation of Tiffin Food Court, an ongoing space with a rotation of vendors, concepts, chefs, and special events. Chef Masaki took over the upstairs space at Tiffin and turned it into a Japanese minimalistic sushi haven with cool fish-inspired artwork adorning the wall and a very Zen Japanese flower installation hanging from the ceiling (Chef designed those himself). He also very cleverly sealed the space so the aircon can be enjoyed.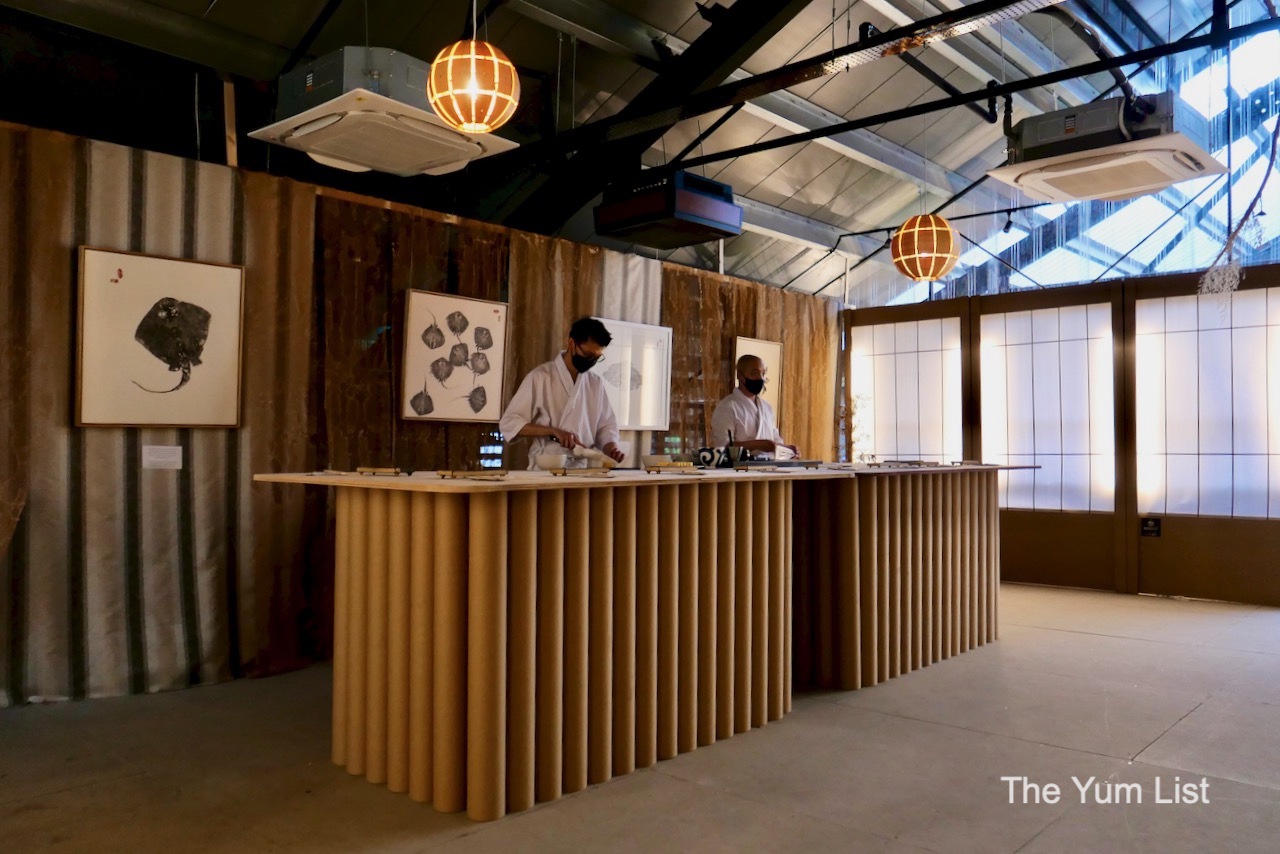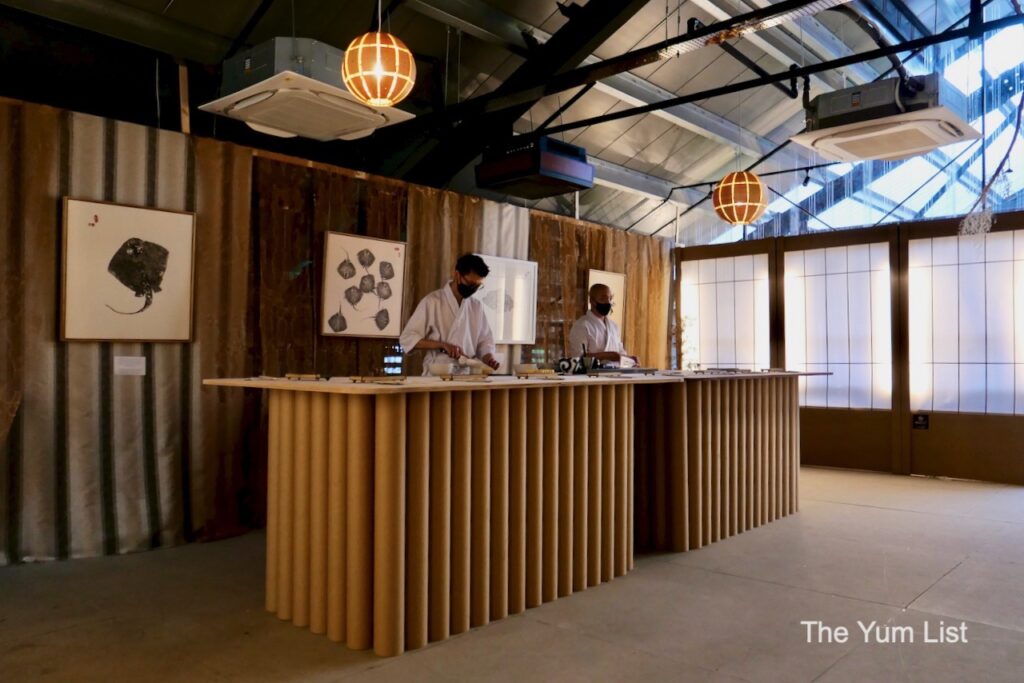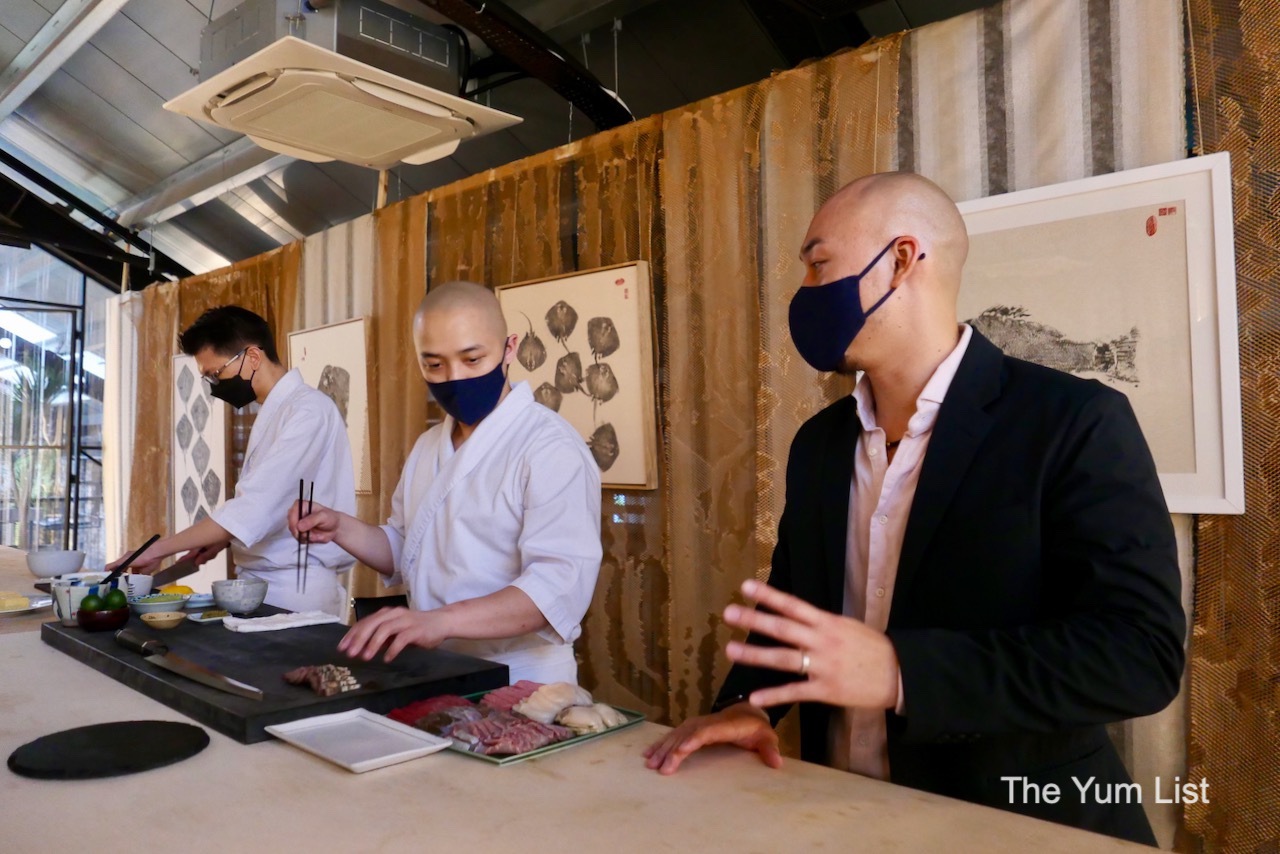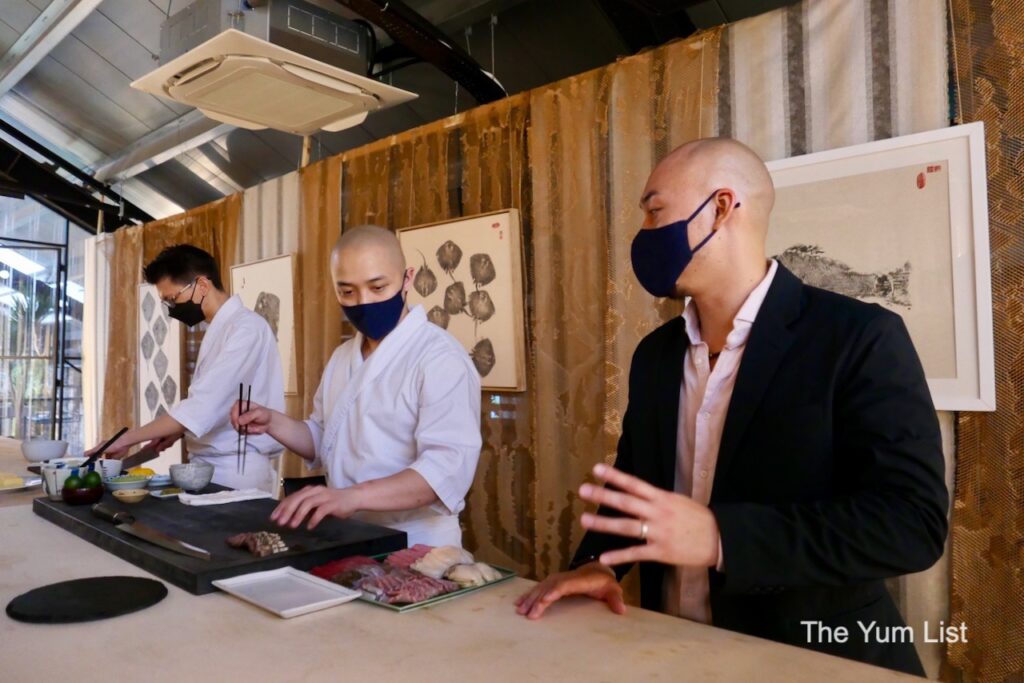 Stand-Up Sushi Pop-Up at Tiffin
Monica and I arrive, and we are greeted by the super hospitable and well-dressed Chef himself. We are immediately handed two chilled glasses of Sushi Azabu's house sake, which we love, and are escorted into the room to find 10 other sushi aficionados 'bellied up to the bar' so to speak. We are standing around the centre stage of our Chef for the night, Chef Yogi. Chef Yogi works alongside Chef Masaki at Azabu. We are about to have a sensory exploration of umami and fresh fish like I always dream of when I'm craving sushi. Chef Masaki tells us this is a very traditional style of eating sushi standing casually.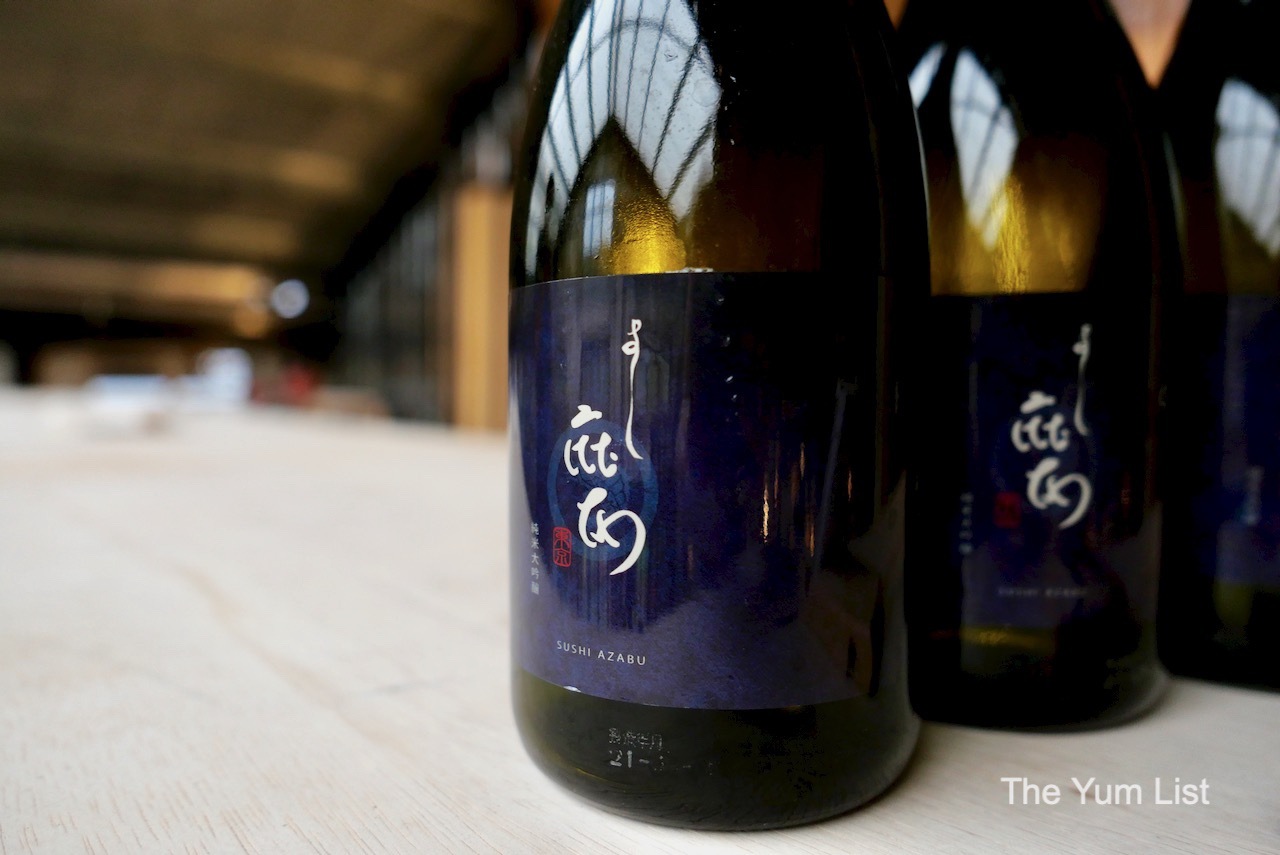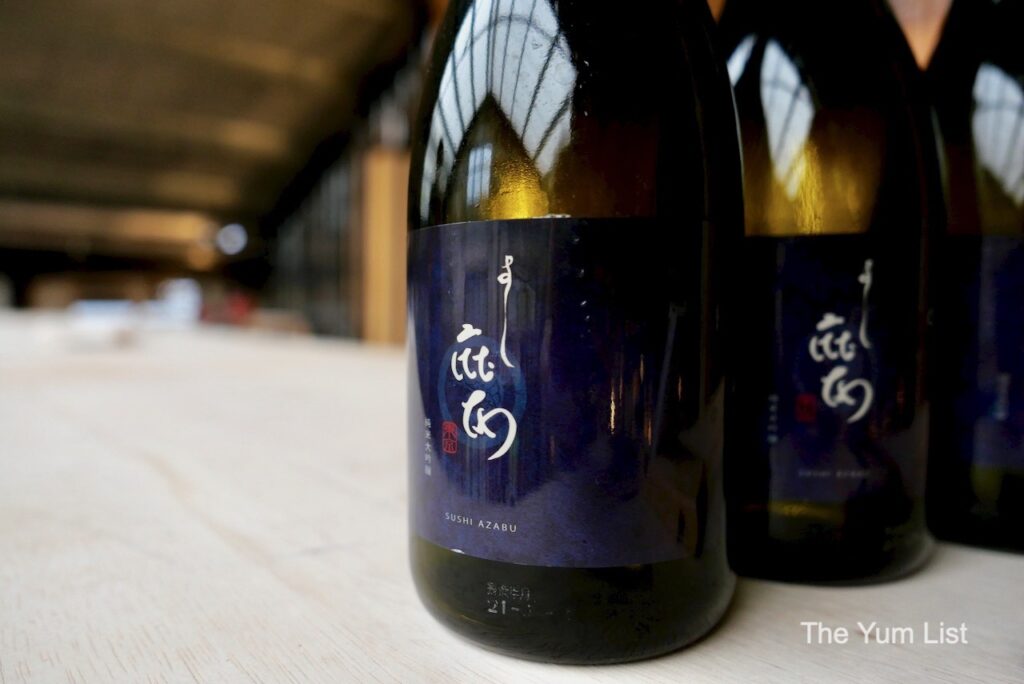 Each piece of fish is served nigiri style on top of perfectly cooked rice, which, if you know me, is my favourite way to eat raw fish. Chef Yogi begins by using chopsticks to delicately place tiny drops of sauce or flowers on each piece of immaculate fish. We are standing, chatting, and enjoying our sake and conversation as he places each individual piece of nigiri on the hand-crafted Japanese pottery in front of us. Each dish has either a touch of soy, a dab of wasabi, a hint of yuzu or nothing at all, depending on the fish and is served naked on the pottery with only pickled ginger to accompany it.
We gleefully pick up the first fish with our fingers, enjoying every bite as we wash it down with sake. We stand in anticipation, waiting for the next delicious bite to be placed before us. This joyous ritual continues 10 times!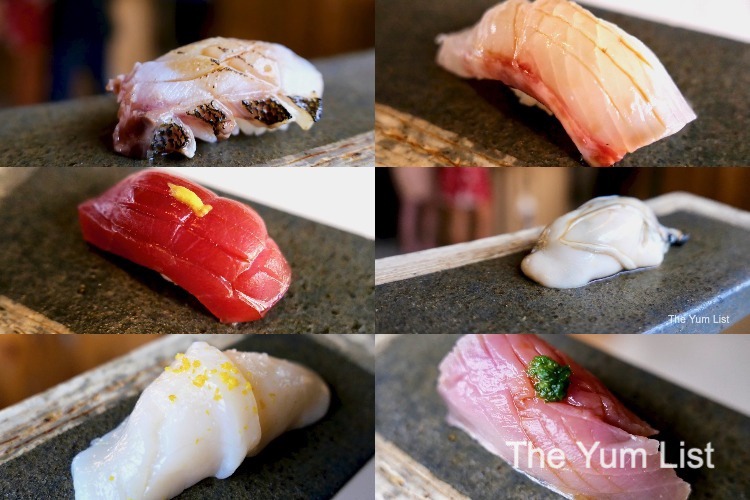 During our journey, we are served Kue Konbu Jime, a Japanese technique used for curing fish with seaweed (kombu). The kombu removes moisture from the fish, which concentrates the flavours and gives a lovely texture. Kampachi (or amberjack) is often regarded as a star in Japanese cuisine, and of course, we don't dispute this! Isaki is shiromi or a type of white fish with a delicate sweet flavour. Katsuo Warayaki (skipjack) is a warm-blooded, open-ocean fish in the tuna-mackerel family; ours is torched and served with spring onion. Hotate, a Japanese scallop, comes with yuzu and a touch of sea salt. Oyster sushi is cut in half for easy consumption and served with yuzu kosho, lightly fermented chilli pepper, yuzu peel, and salt.
We enjoy Akami and Otoro of the great Tuna. The Akami is the most common meaty and red part of the fish, which is served, with a dash of yellow mustard. The otoro (belly) is delectable and creamy like butter. Tamagoyaki, a dainty traditional egg omelette, is our only deviation from fish. We also get to enjoy the performance of freshly rolled seaweed with Ikura (salmon roe) and yuzu. We finish with Miso and Seaweed to help us digest our meal, and as usual, it not only warms my insides but also puts a smile on my face.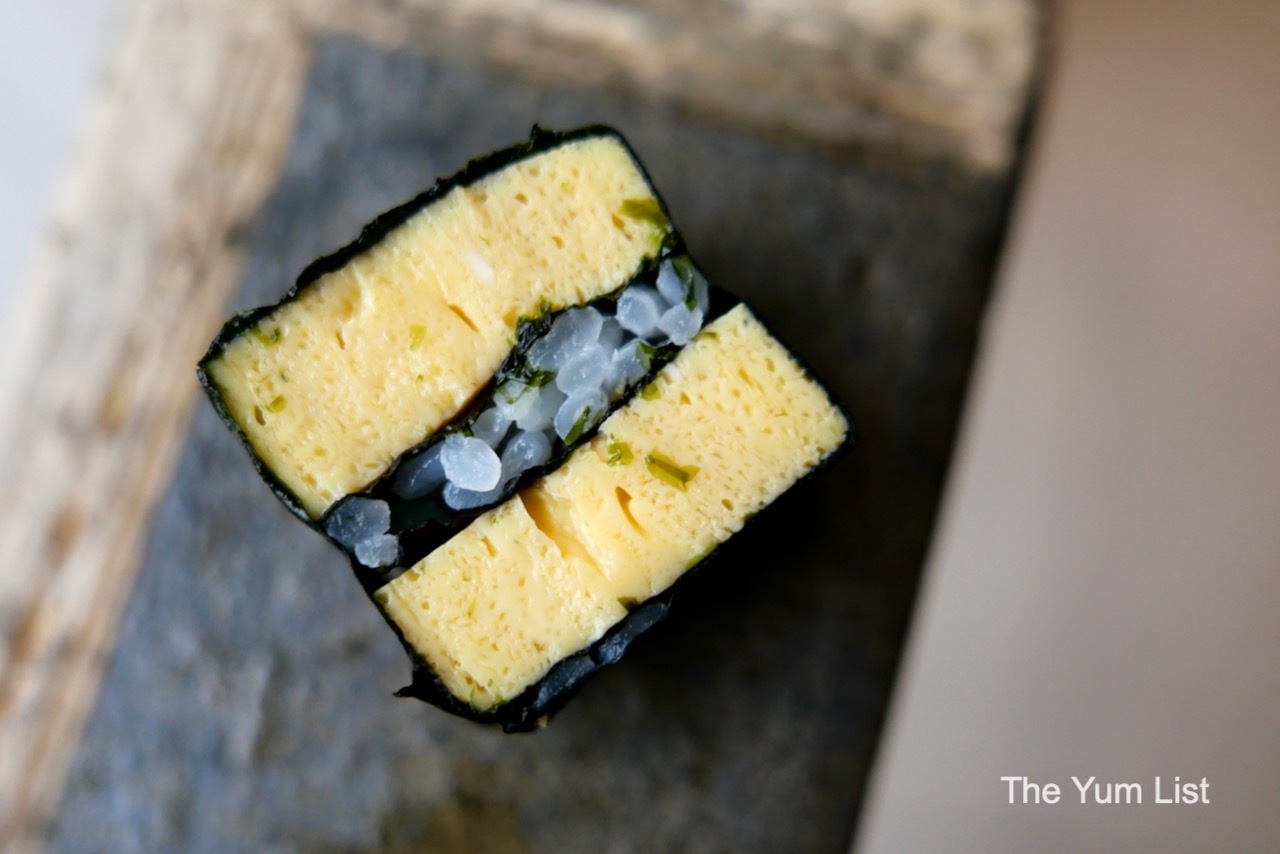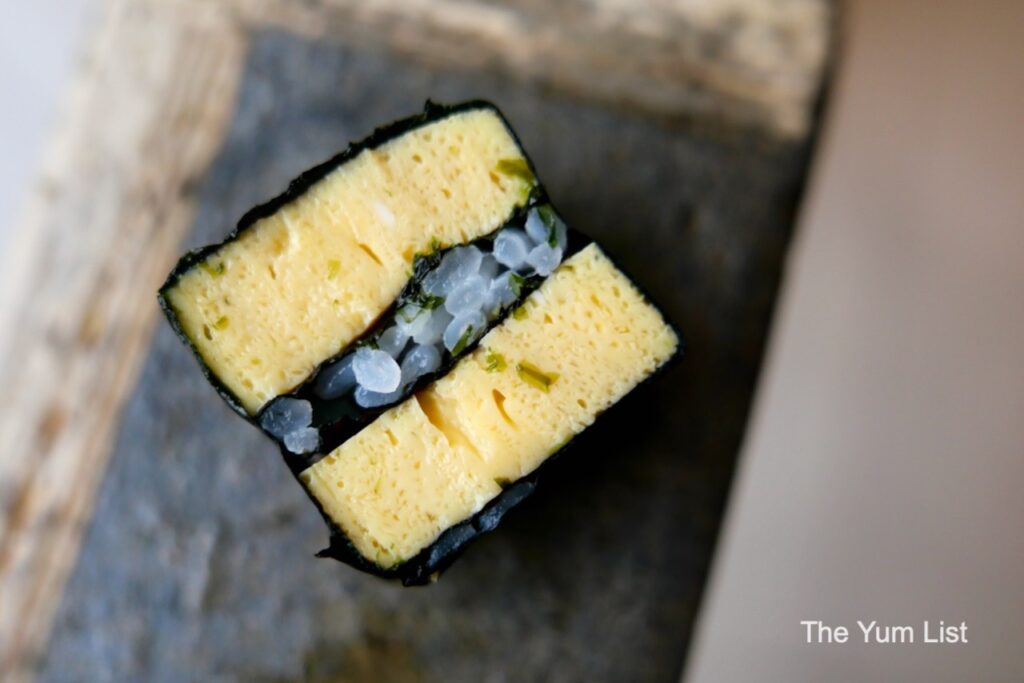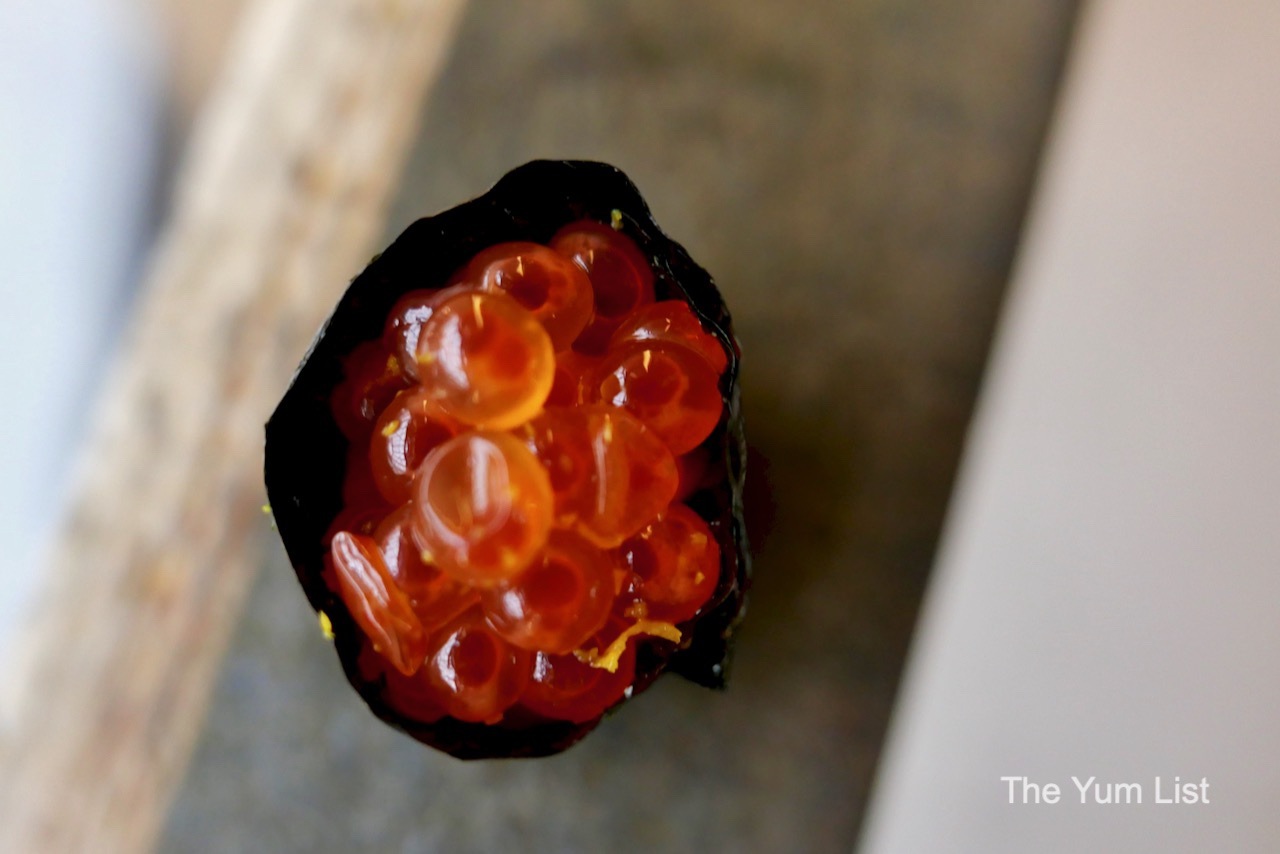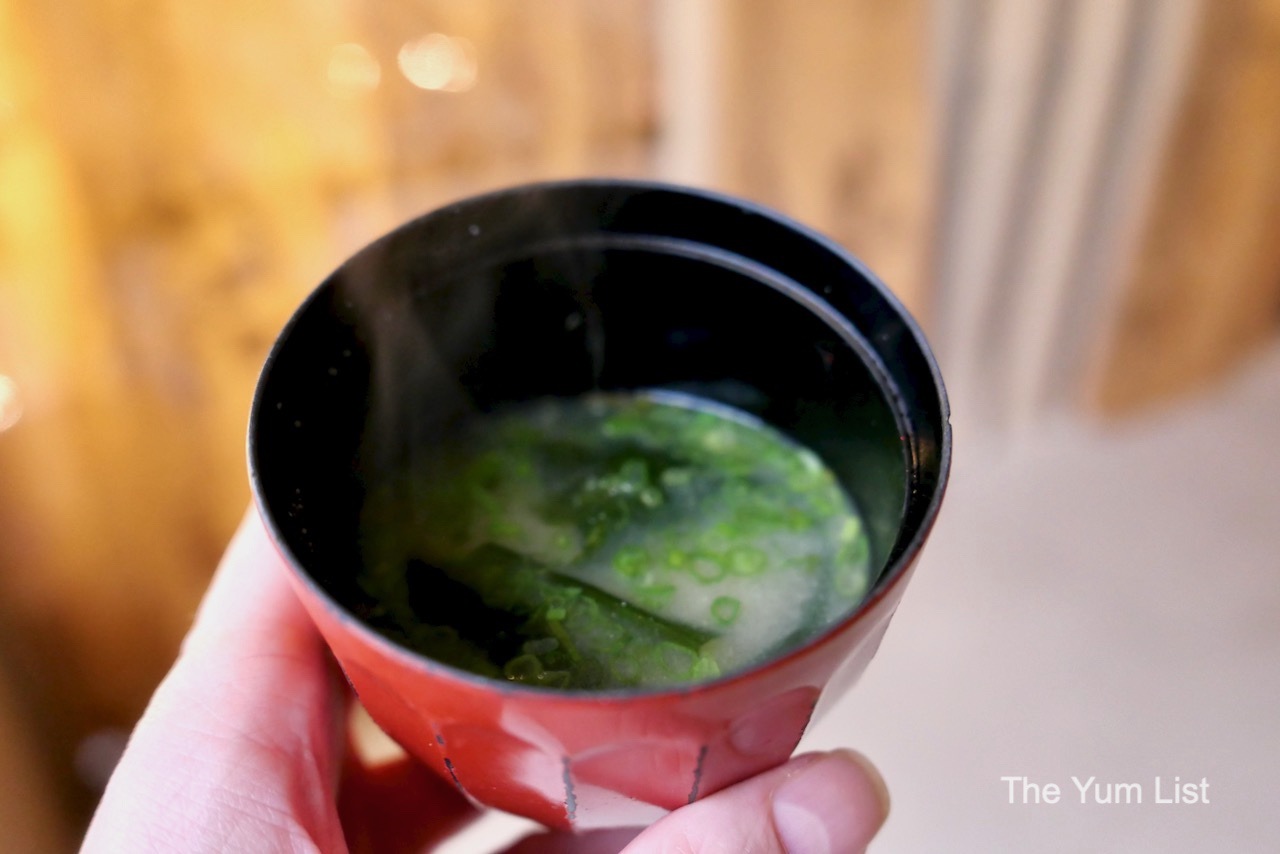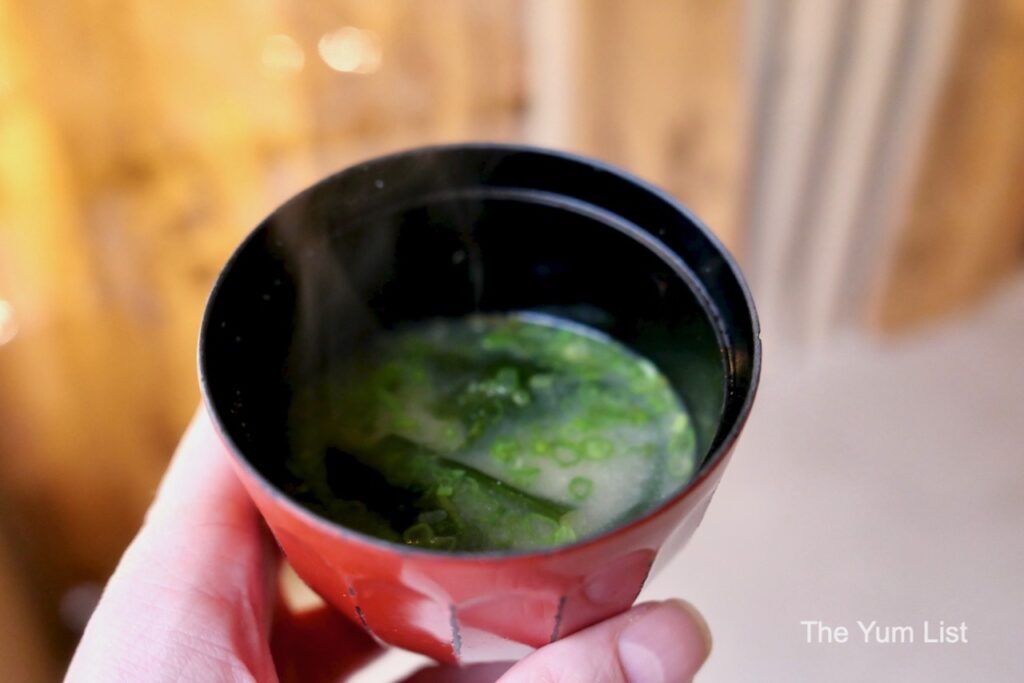 Reasons to stay tuned for more stand-up sushi pop-ups by Chef Masaki: immaculate sushi, hospitable and charismatic culinary team, and a fun experience.
Tiffin at The Yard
Sentul Depot, Sentul West
51100 Kuala Lumpur, Malaysia
Find more Japanese restaurants in KL here, and stay up-to-date with the latest gourmet and travel recommendations for Malaysia here and here.