Restaurants of Spain Certificate Malaysia
Words: Amanda Chin
Photos: Monica Tindall
They say Jesus fed 5,000 people with two fishes and a loaf of bread. That's not a miracle. That's tapas – basic food knowledge, verdad? Malaysians revolve around food culture; this is why Spanish food is so popular in the country. Thus, Monica and I had to check out the handover of the new certification scheme launched by the Spanish Government – Restaurants of Spain Certificate.
Restaurants of Spain Certificate
This initiative began in 2020 and has since then certified over 130 restaurants all over the world. Kuala Lumpur's Marta's Kitchen and Mercat Barcelona Gastrobar are the first two in the country to receive such an honorary award – chip chip hooray! What exactly is this certificate, you ask? If, like many others, you're wondering where you can eat authentic Spanish dishes outside of Spain, look for restaurants with such certificates.
This event, organised by the Economic and Commercial Office of Spain in Kuala Lumpur, saw the unveiling of the plaques at the entrances of both restaurants. Spanish Economic and Commercial Counsellor, Inés Pérez-Durántez, expressed that sharing food helps us become closer to other cultures, and these words could not ring any truer. 
You can't simply own a Spanish restaurant and claim to be authentic to get the "Restaurants of Spain" certificate. There are strict regulations to undergo – including quality control, the authenticity of ingredients and Spanish recipes – it's a tough world out there!
Not only did we get to witness the handover of the certificates, but we also got to indulge in traditional and authentic Spanish foods. Rumour has it that the first two awardees, Marta's Kitchen and Mercat Barcelona Gastrobar, are rivals – a little friendly competition never hurt anybody! To be quite frank, a little competition in the food business is adequate to give it that extra boost and motivation.
Marta's Kitchen – Restaurants of Spain Certificate
Overjoyed and proud, Marta greeted everyone with a friendly handshake and gave a little speech to give thanks to her family, business partners and investors (silent ones that will remain unnamed). Beginning the long road ahead of drinks, food and fun, we were offered Red Sangria, G&T Grapefruit, El Coto white wine and White Sangria – all refreshing, invigorating and hunger-inducing!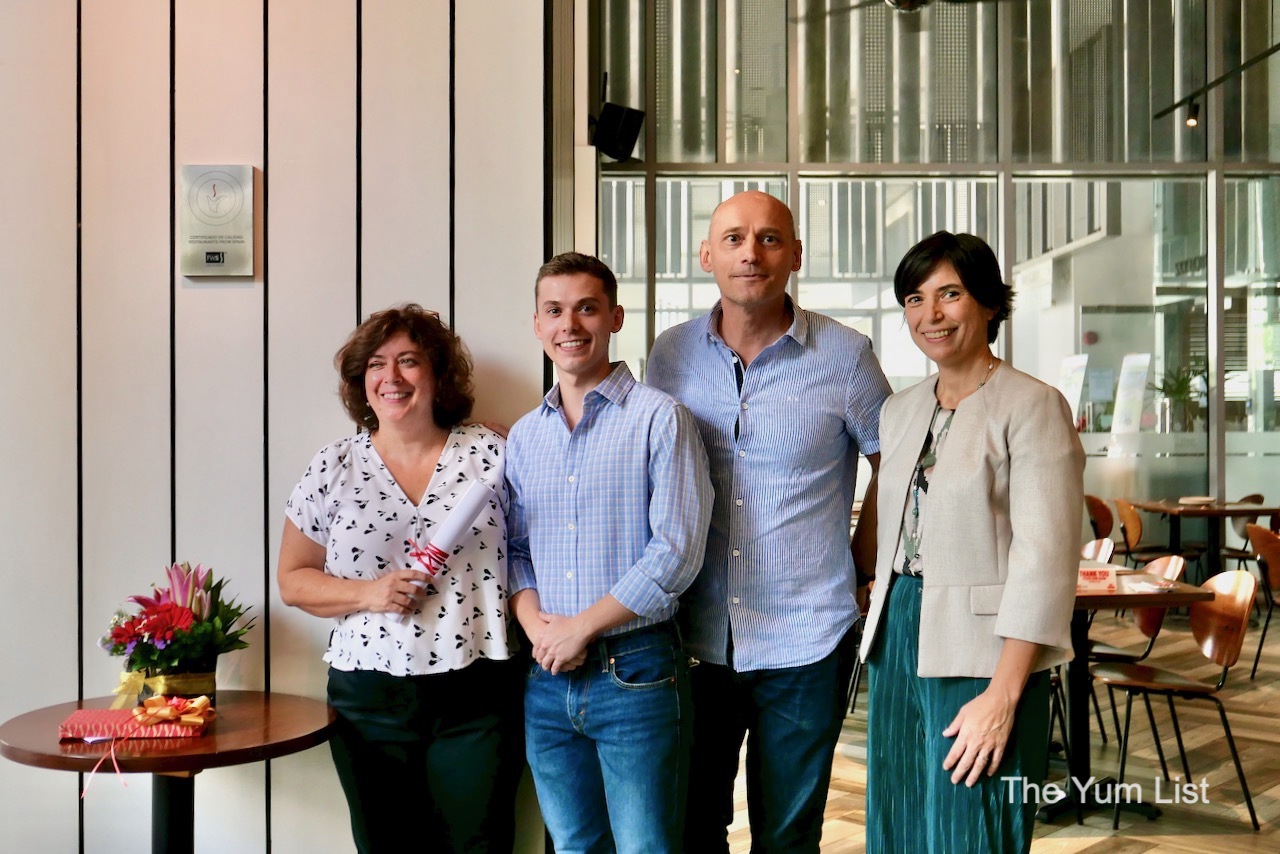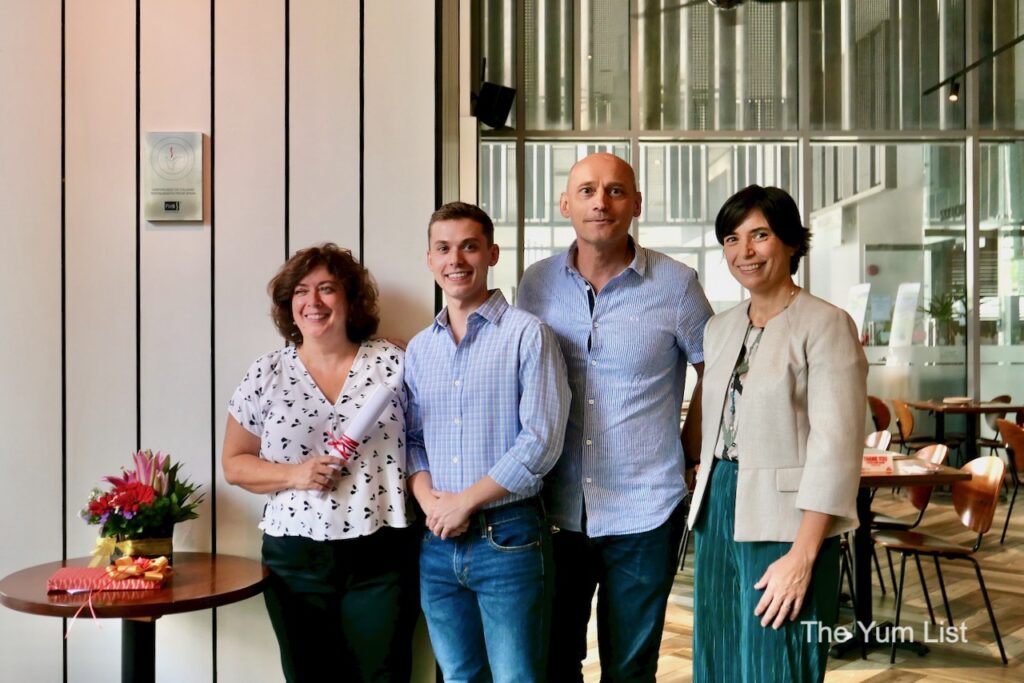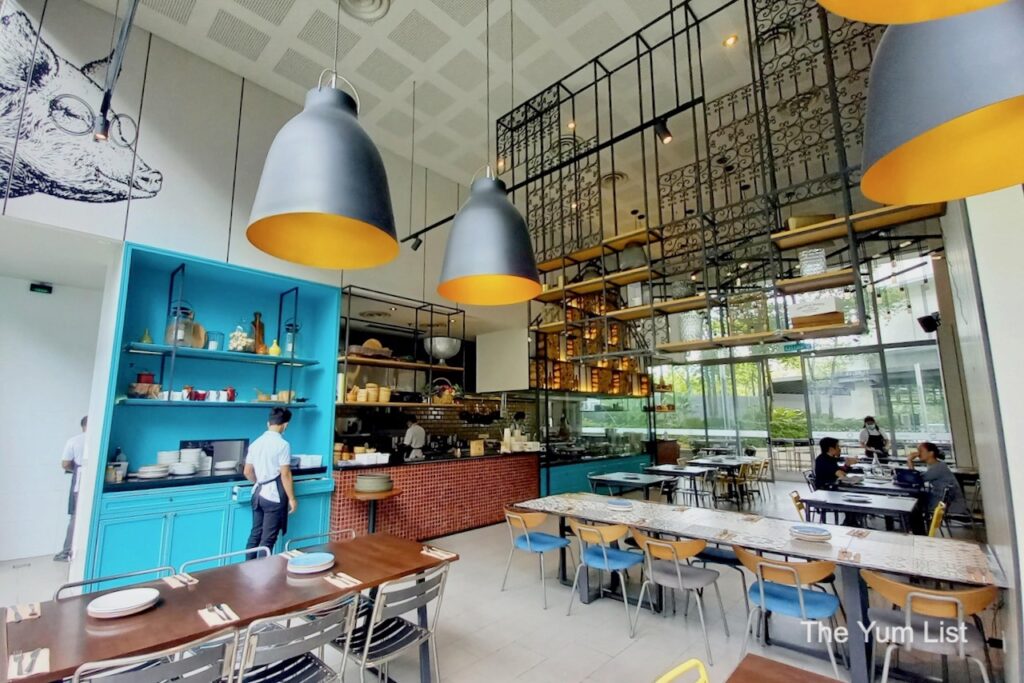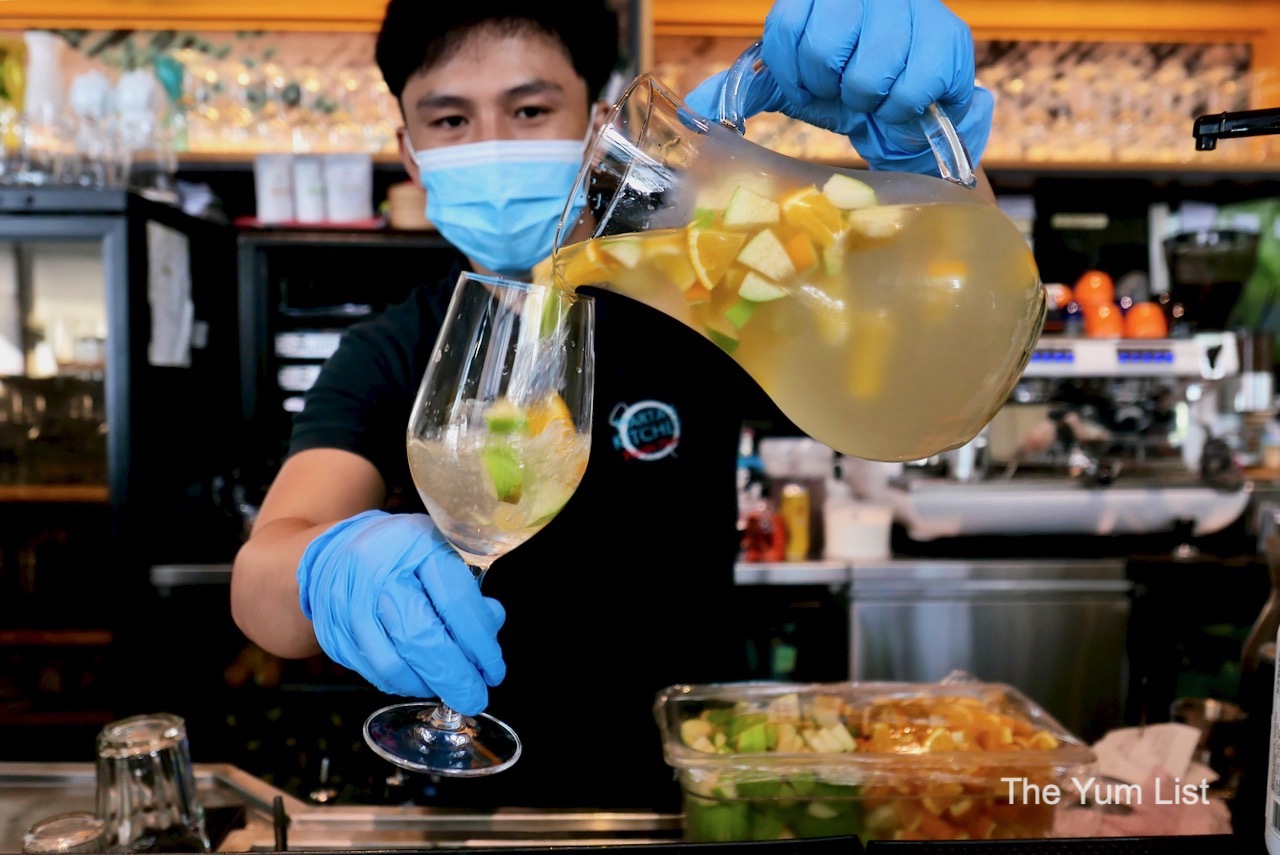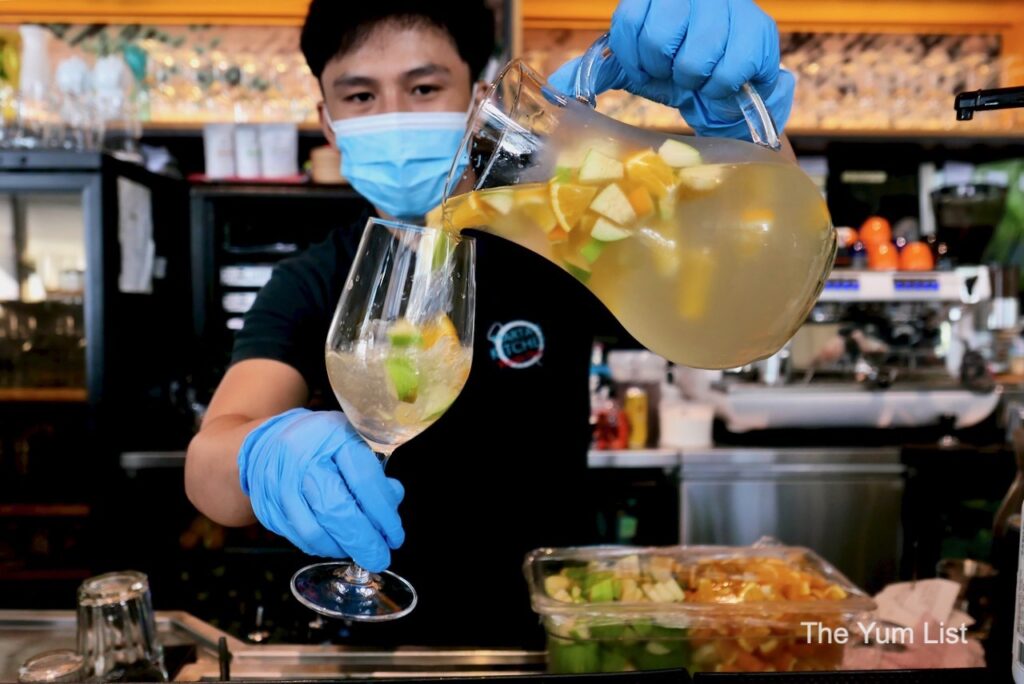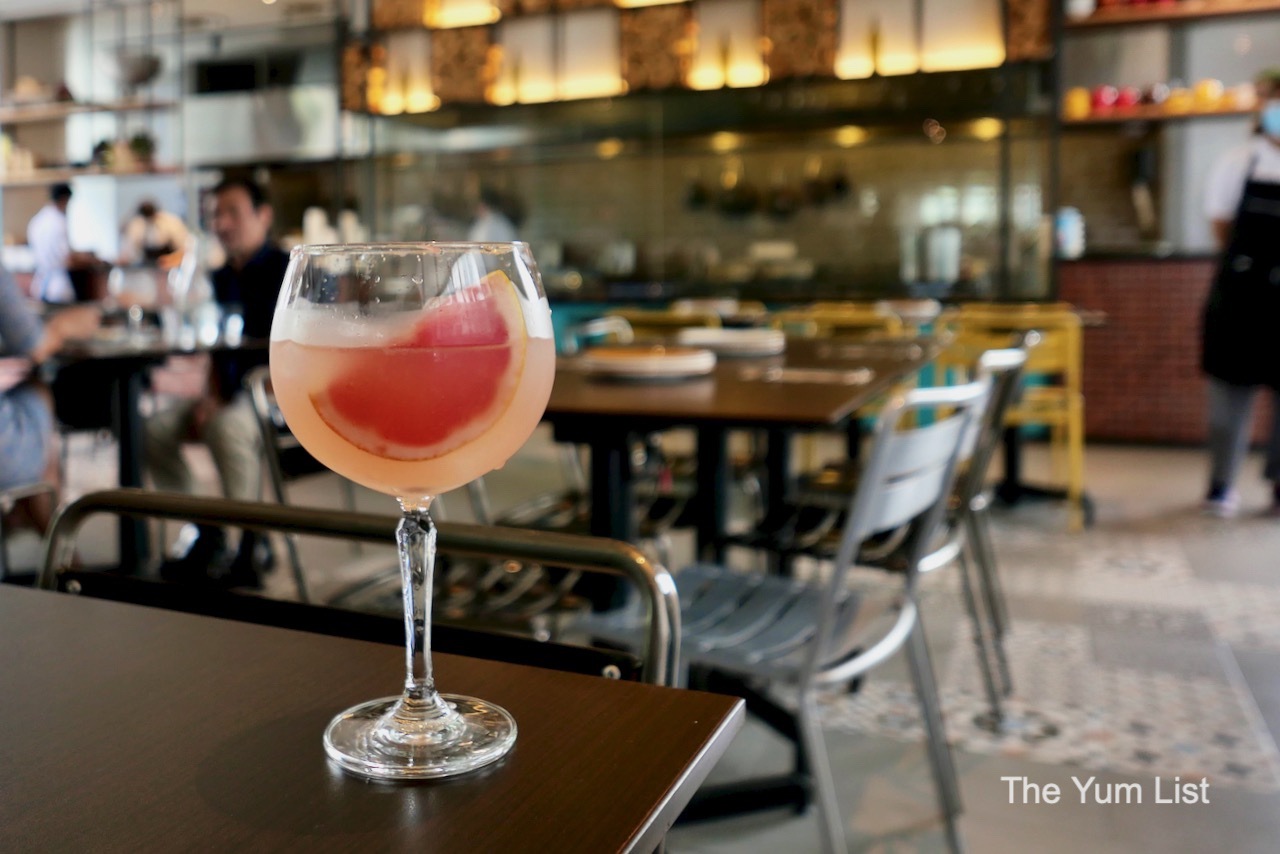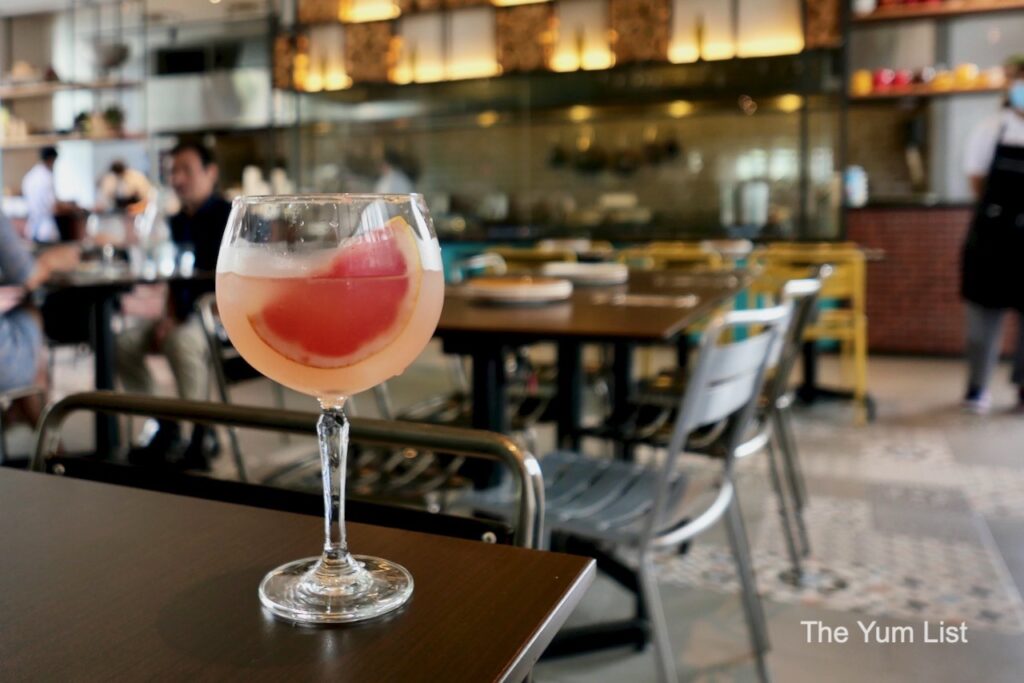 Before I get to the food, I have to say Marta's upgrade to the bigger space was impressive – double the size of the smaller space she had next door. The kitchen had an open concept, and it was vibrantly colourful inside. On the road to tapas, we were served Chicken Mushroom Croquetas, delightfully jam-packed croquettes with an awesome crumbly and crispy exterior – just the way they should be. The Boquerrones Olives were just the perfect savoury bite of olives and fish.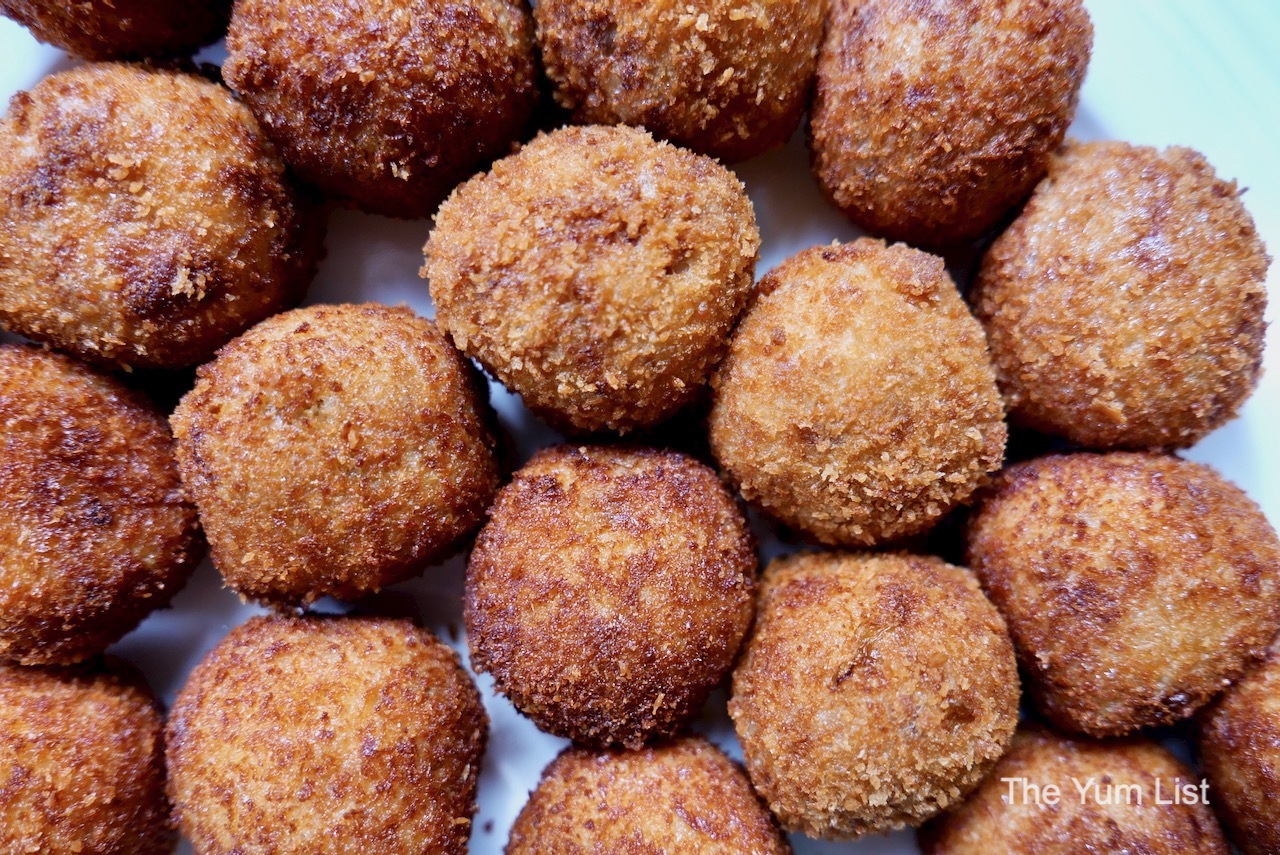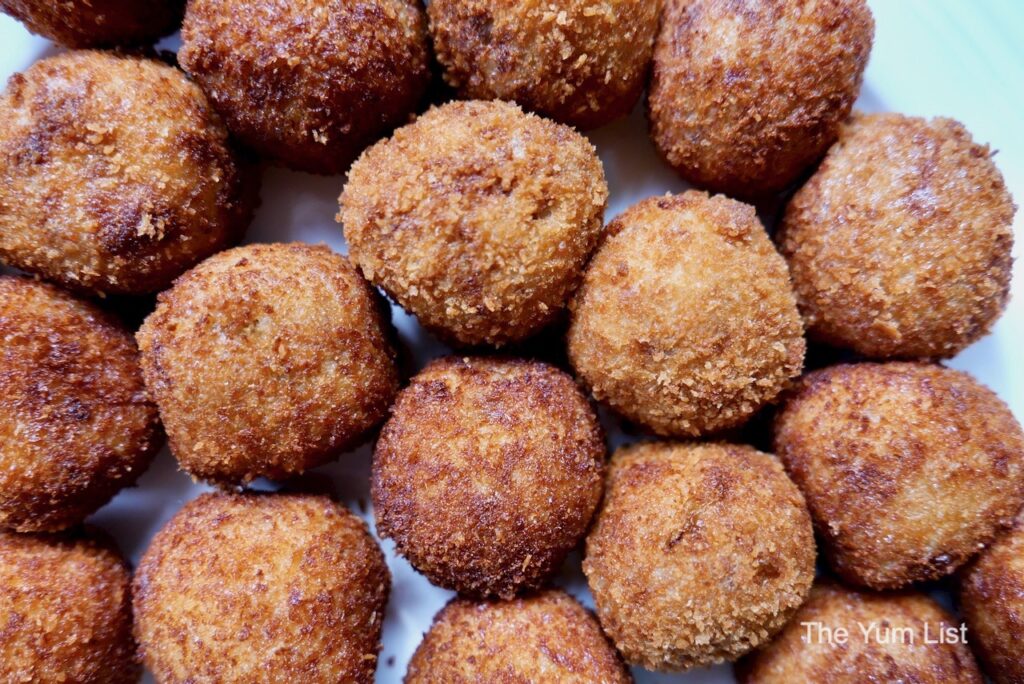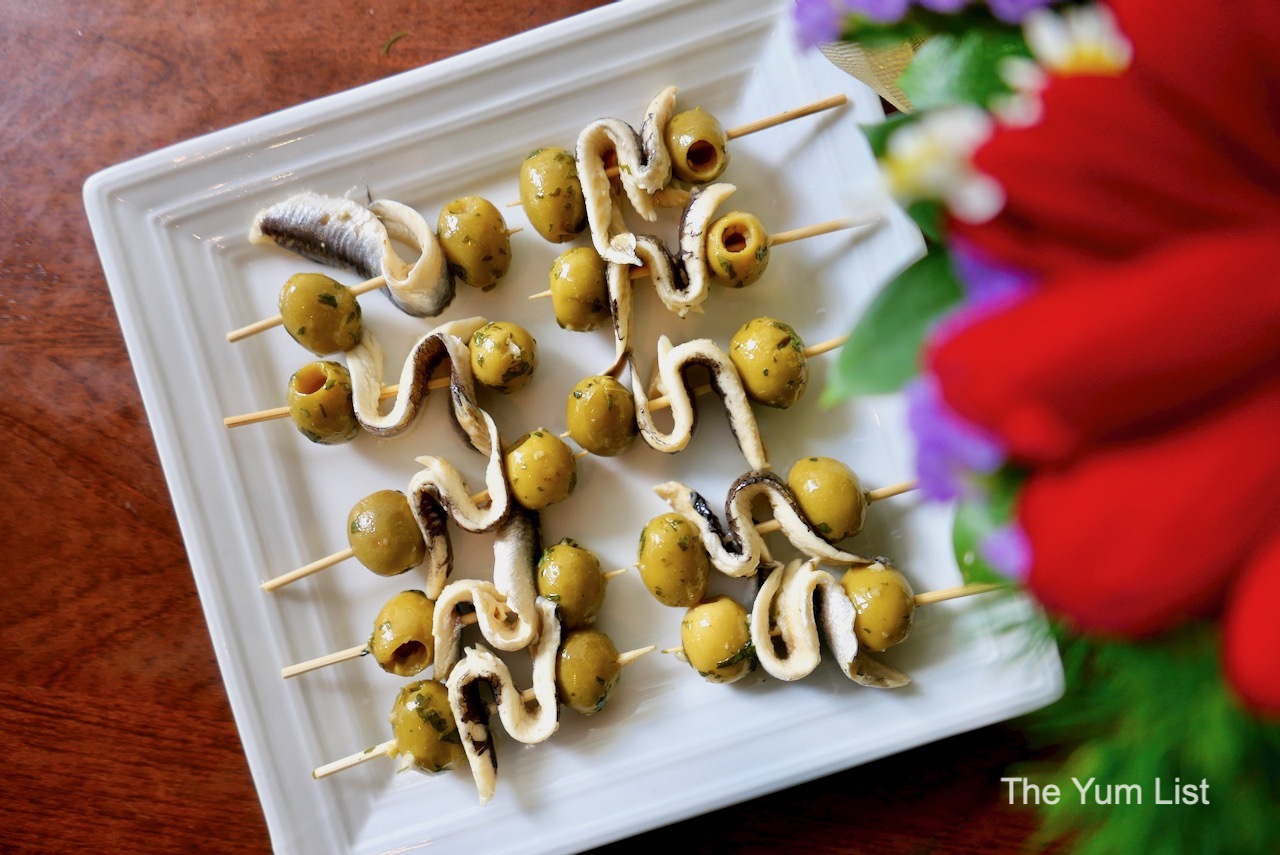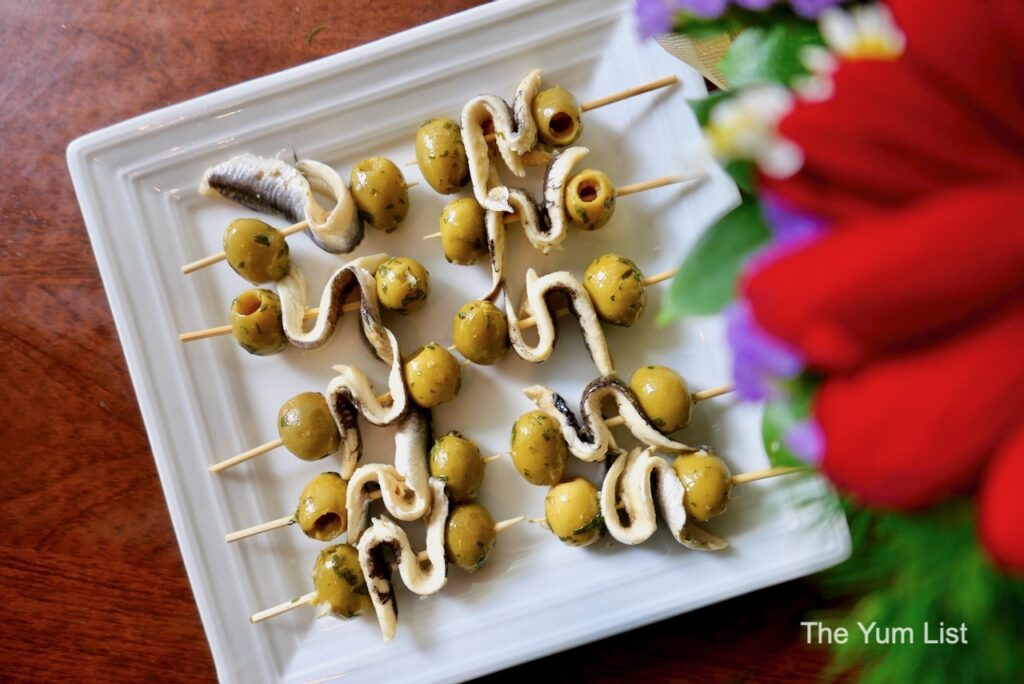 Up next, the Tosta de Cecina was a beautiful piece of thinly sliced Spanish meat on top of raw puréed tomatoes on a piece of bread. Very Spanish and very tasty. Although the créme de la créme was the Valenciana Paella – we had the biggest version – the pan that Marta brought out could probably fit 15 footballs in it. The best bit? The crunchy bottom, of course. Our final treat was the Basque Cheesecake – the little child in me was content.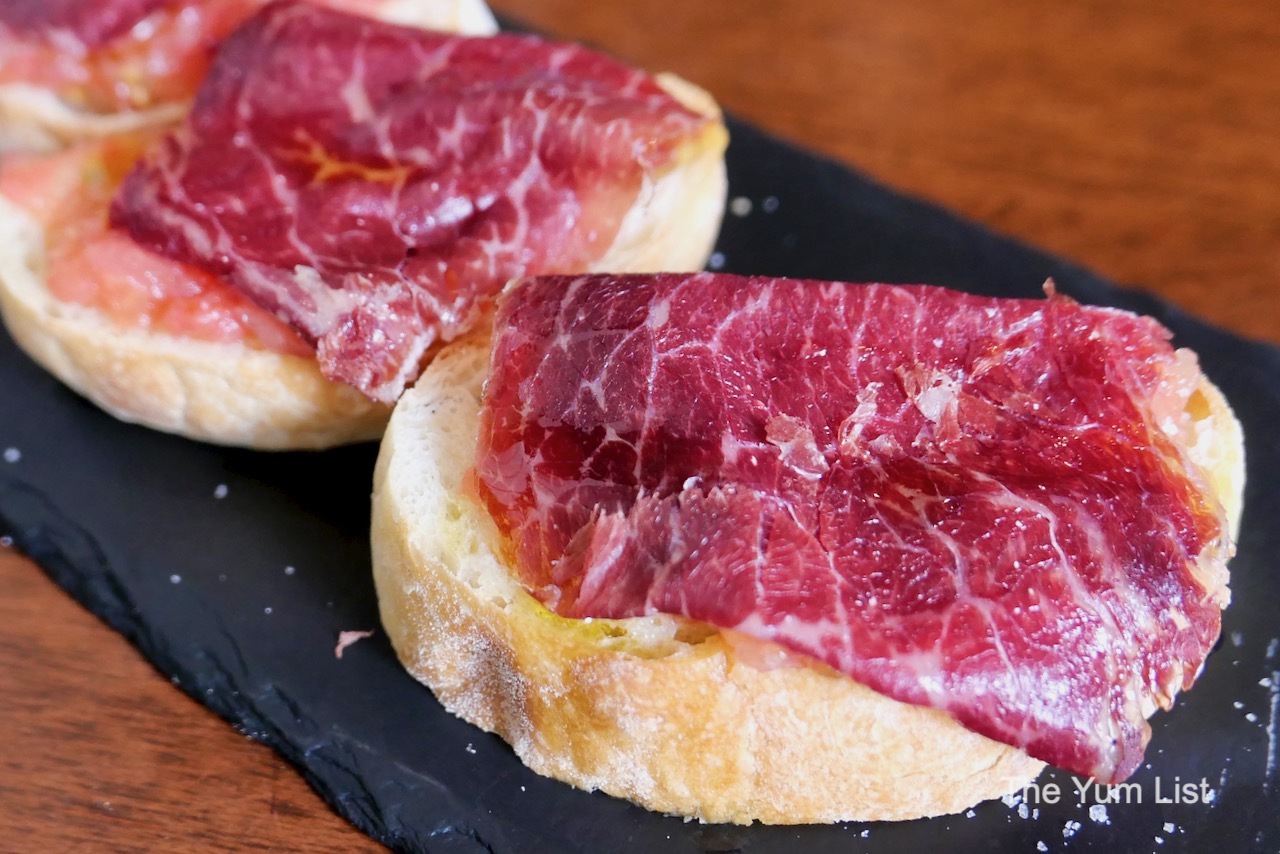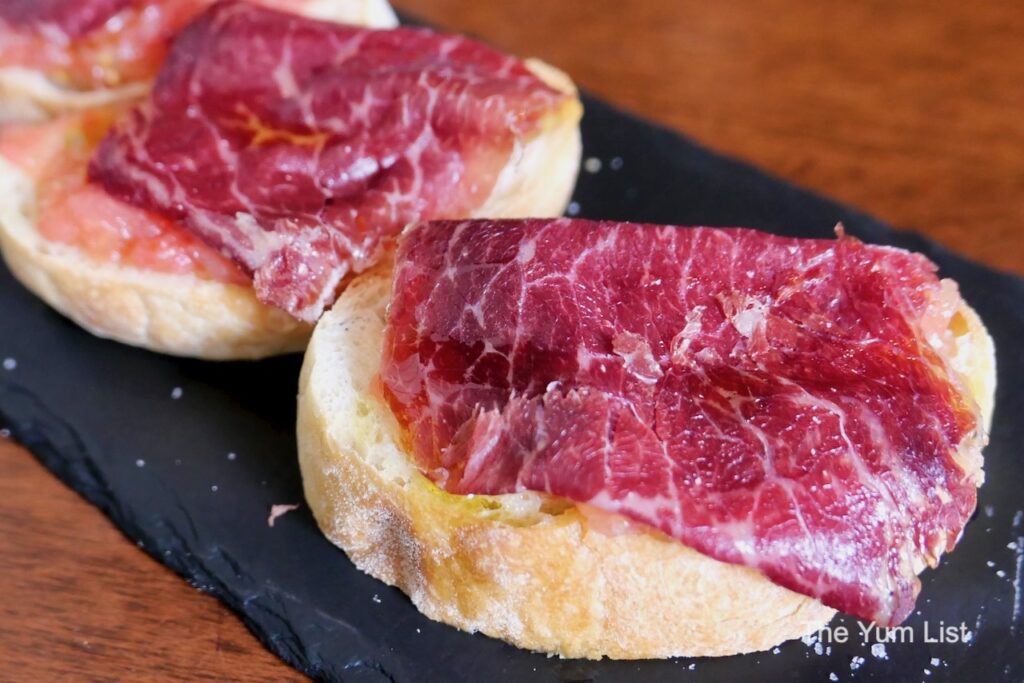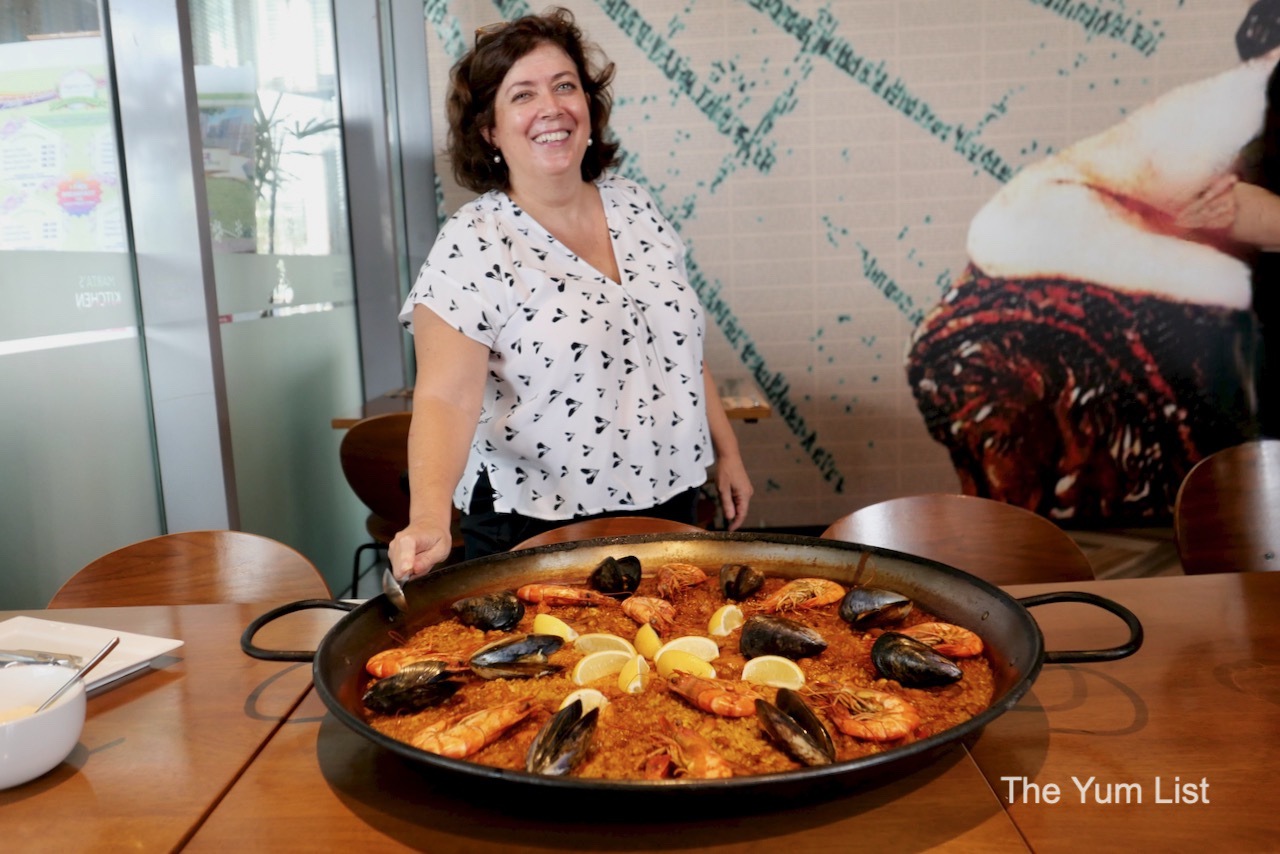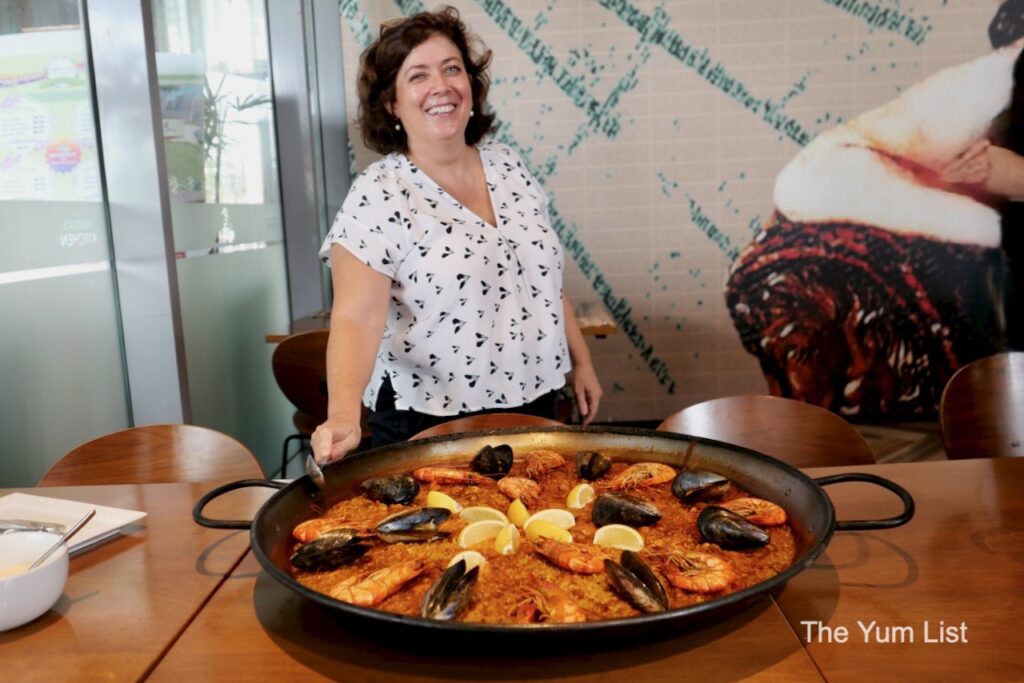 Thank goodness we opted to walk to Mercat Barcelona Gastrobar, and although the walk was short, it helped me digest the food and prepare my belly for another round – onto the next one!
Mercat Barcelona Gastrobar
Two is better than one, and with Mercat, having two Spanish owners (one from Zaragoza and one from Barcelona) really adds to the authenticity. David Caral and Borja Solans Garcia have been nurturing Mercat since its early days back in Bangsar about eight years ago. Now, having moved to Mont Kiara alongside their own Deli (a smart move during the pandemic), they really upped their game.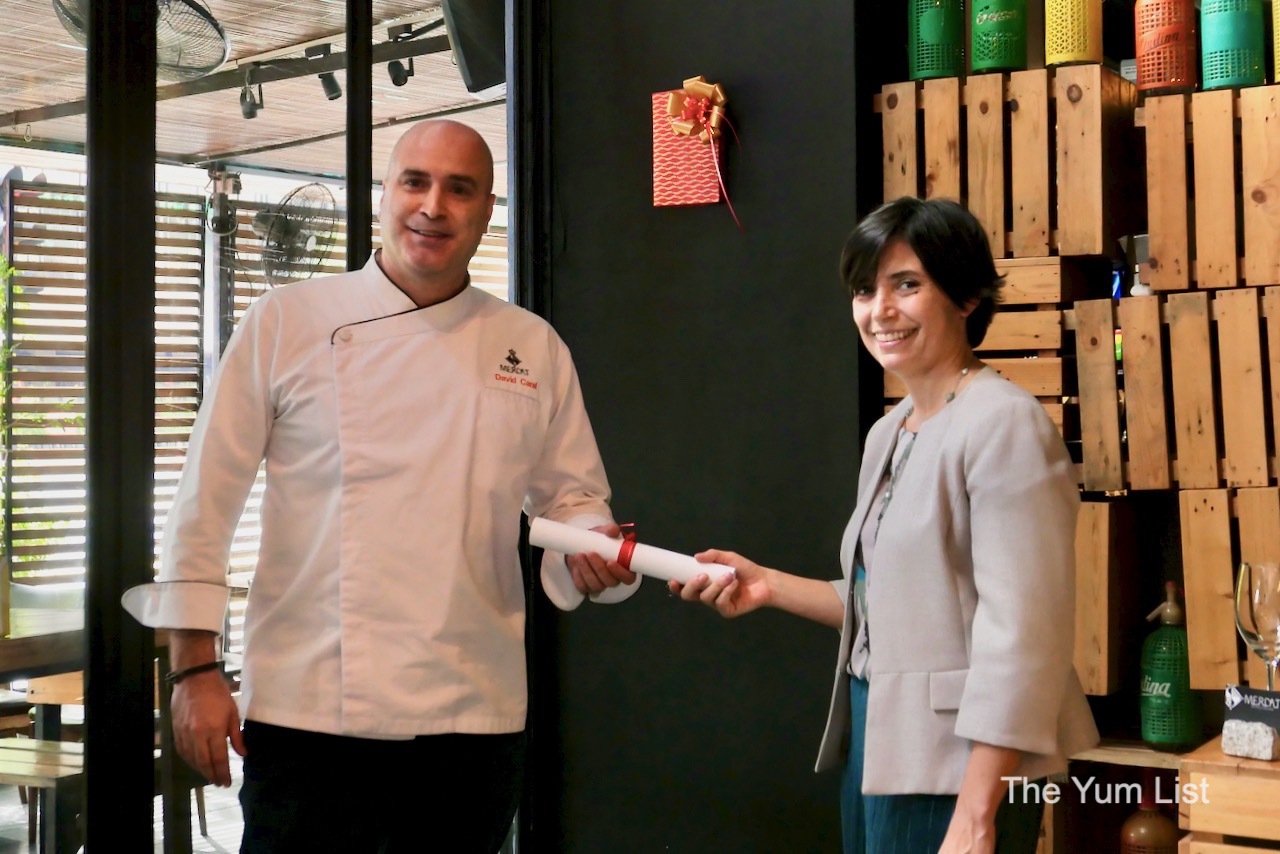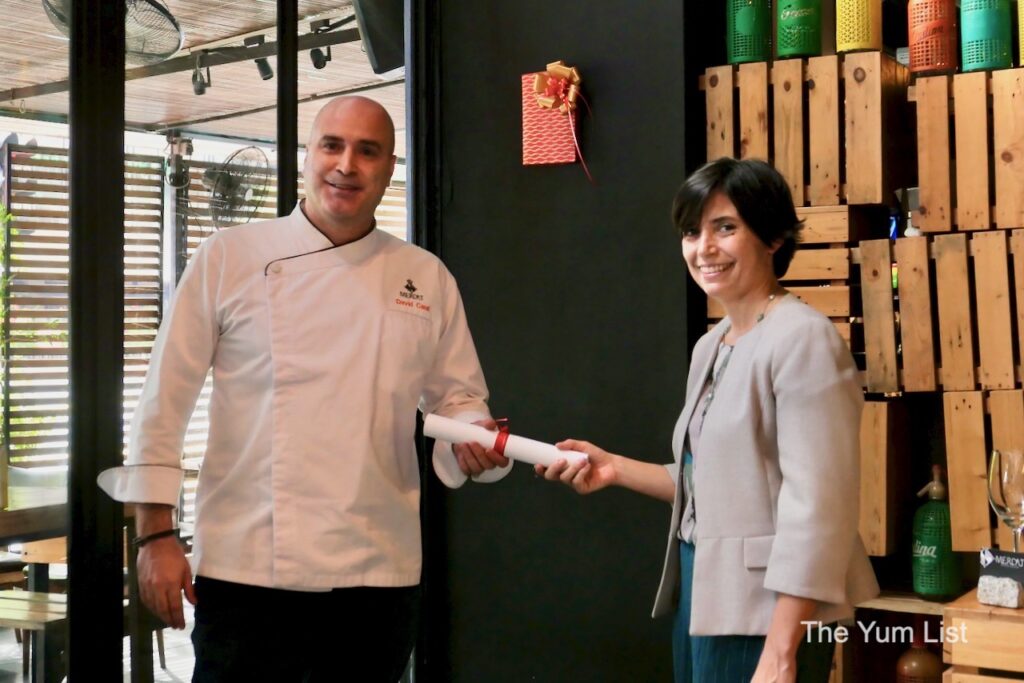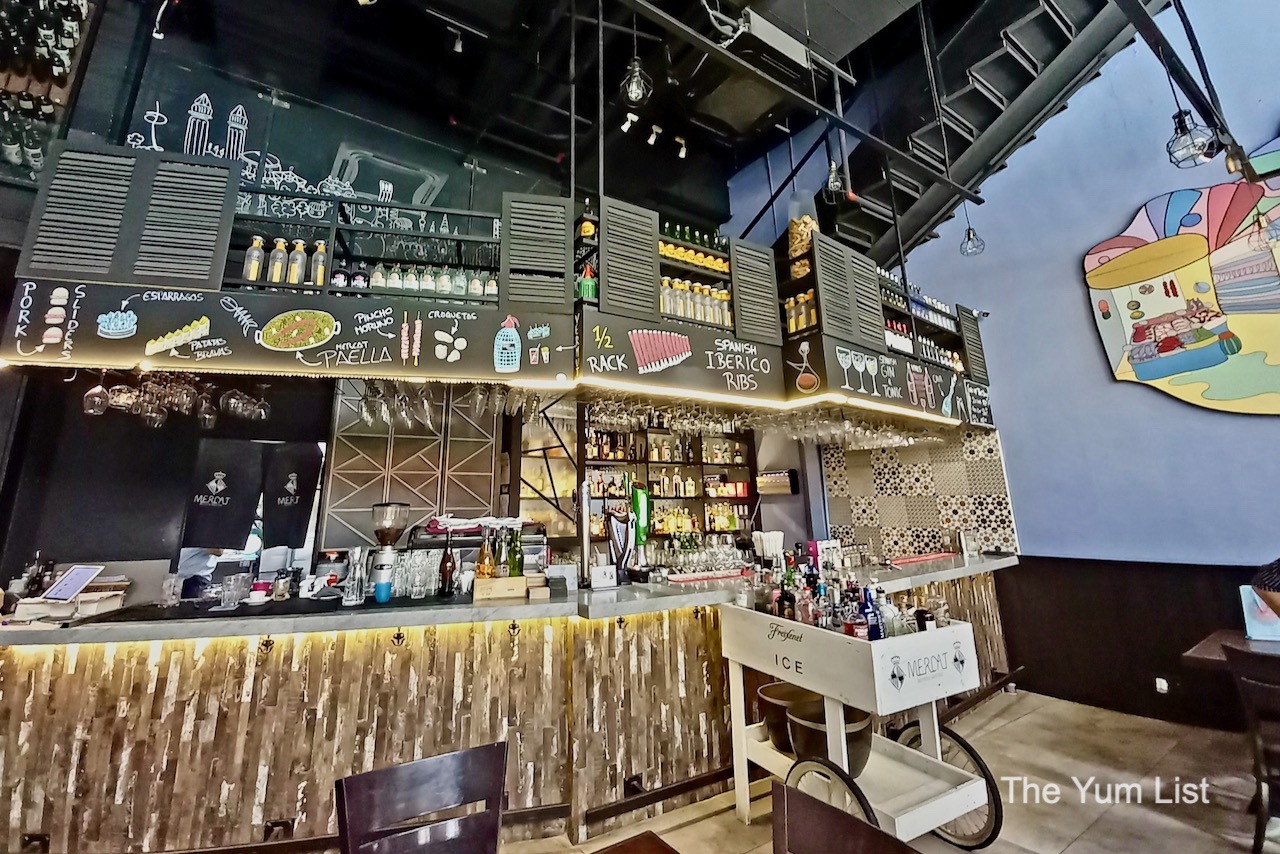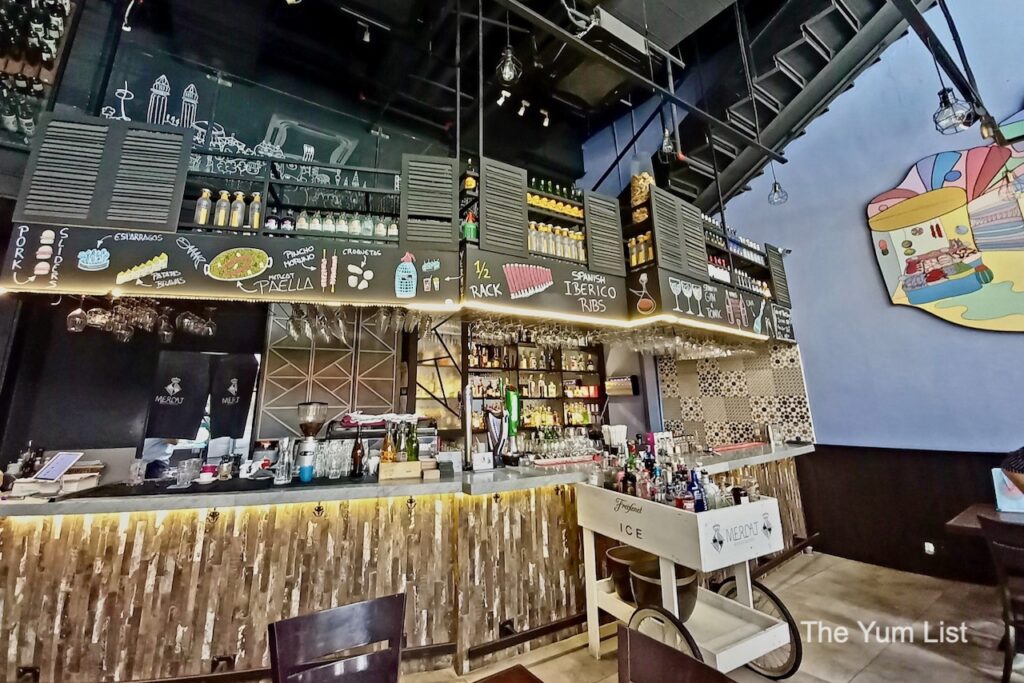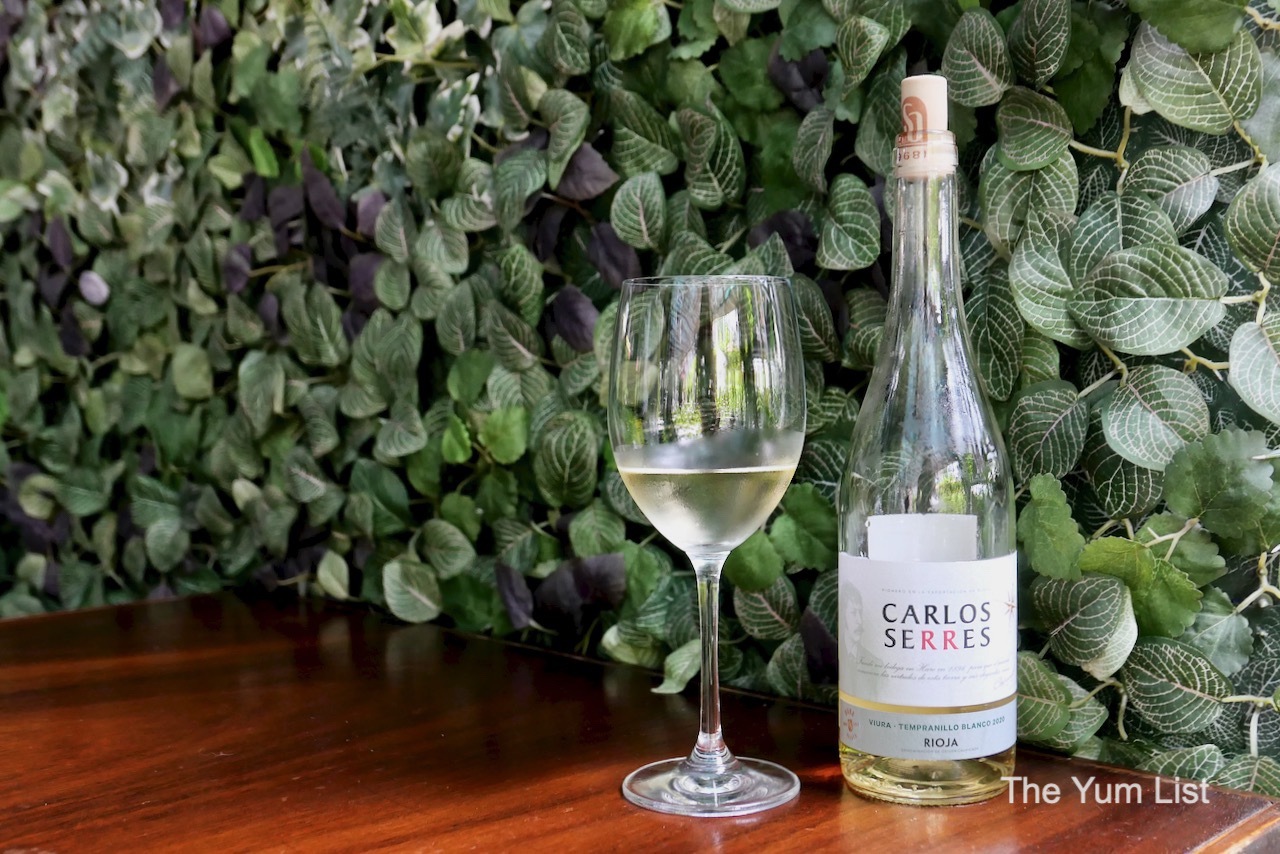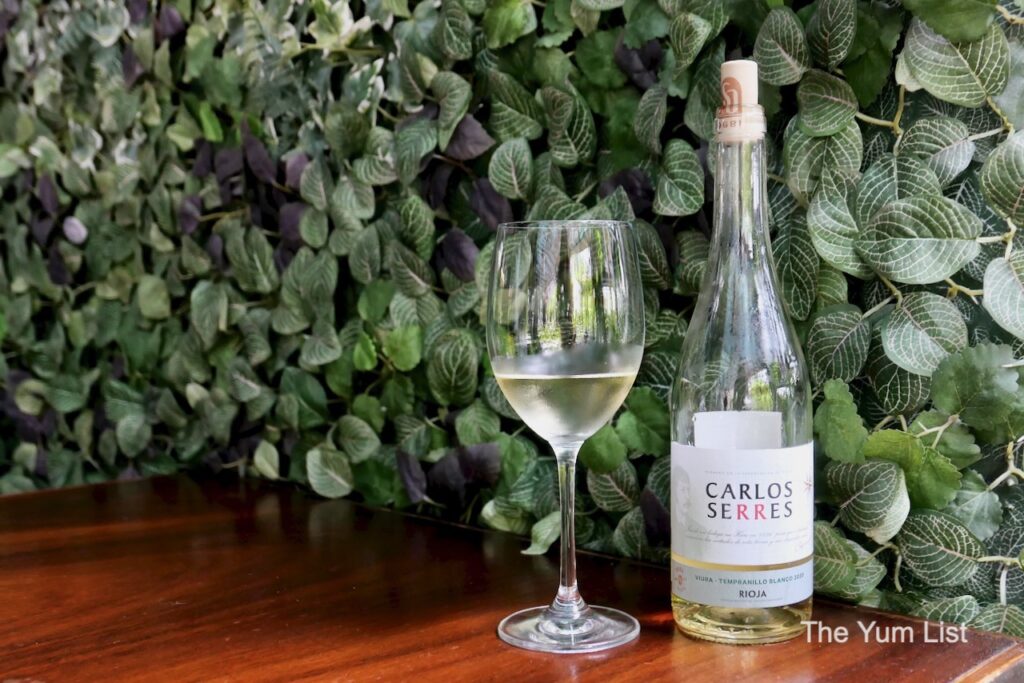 For our visit, we were served tapas in the form of canapés – portions are obviously much bigger on a normal basis. We had the Patatas Bravas, Tortilla de Patatas, Pincho Moruno, Croquetas Casera de Ibérico and Churros con Chocolate. Everything reminded me of being back on the streets of Barcelona when I went into every restaurant and grew several inches around my stomach.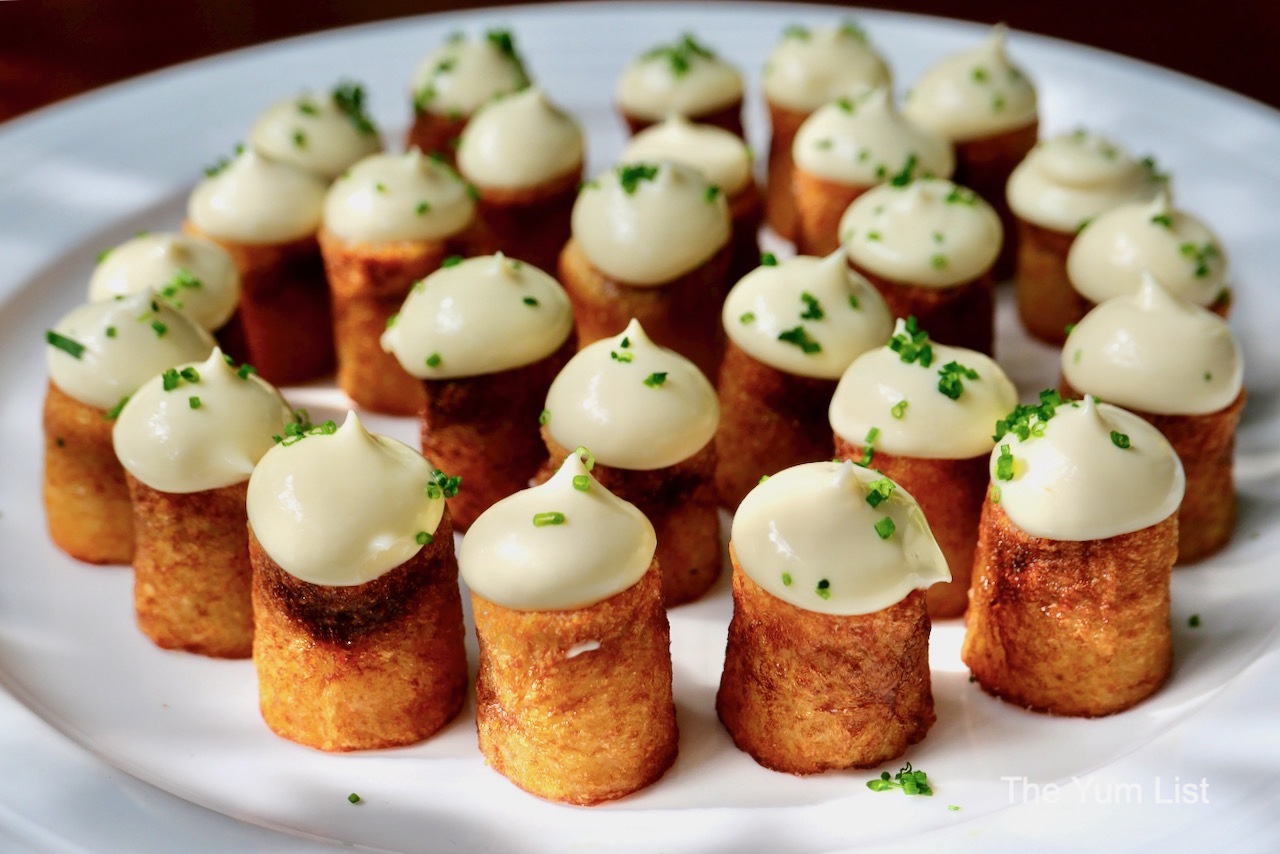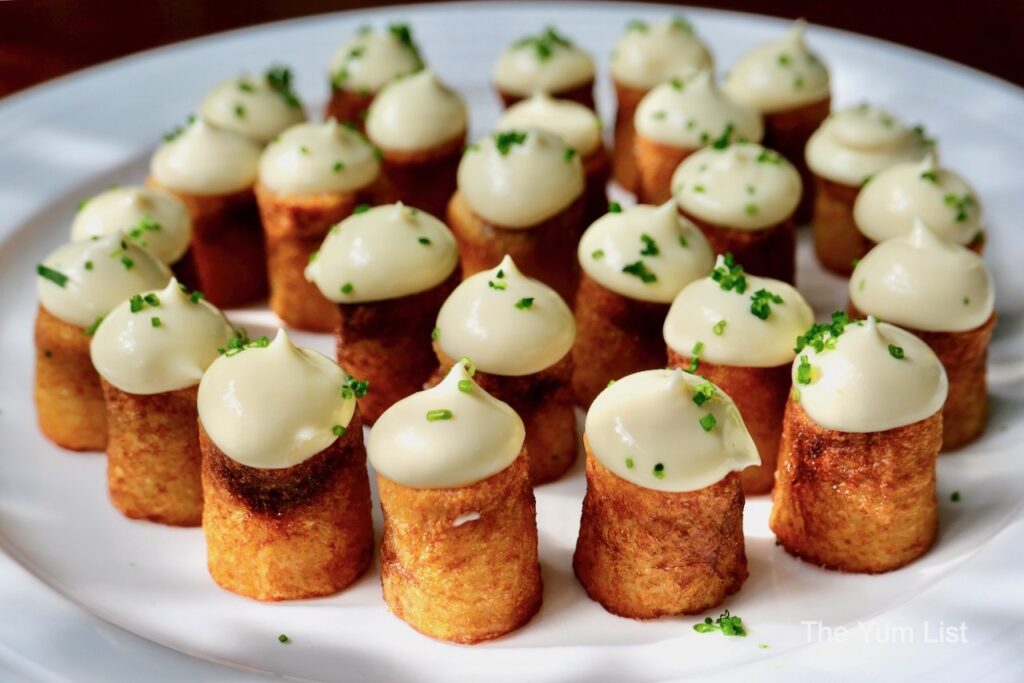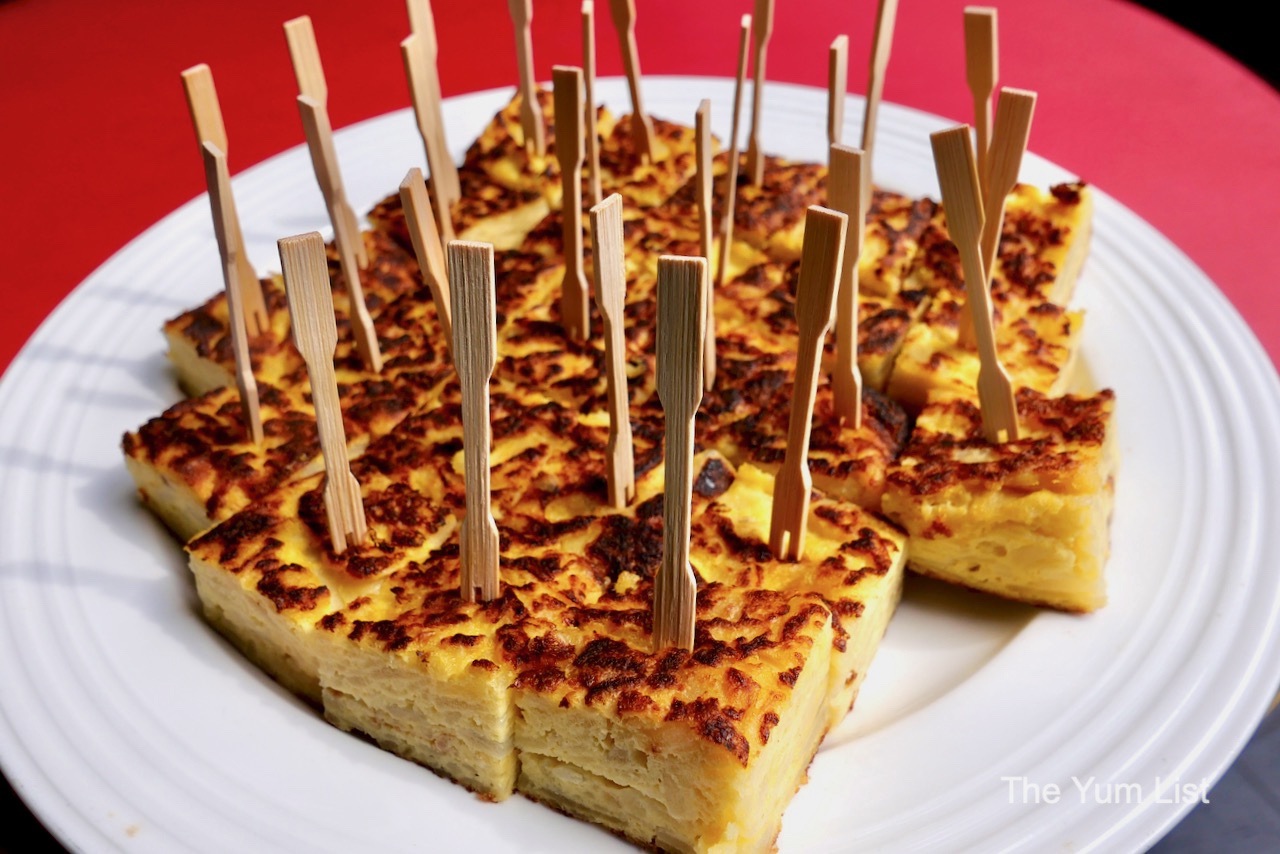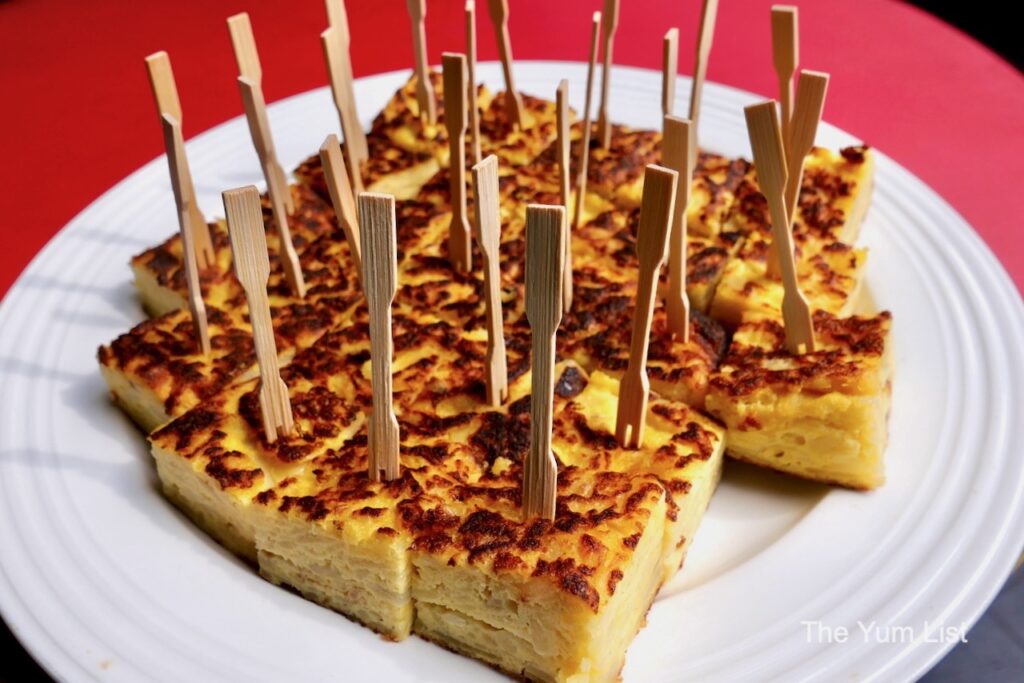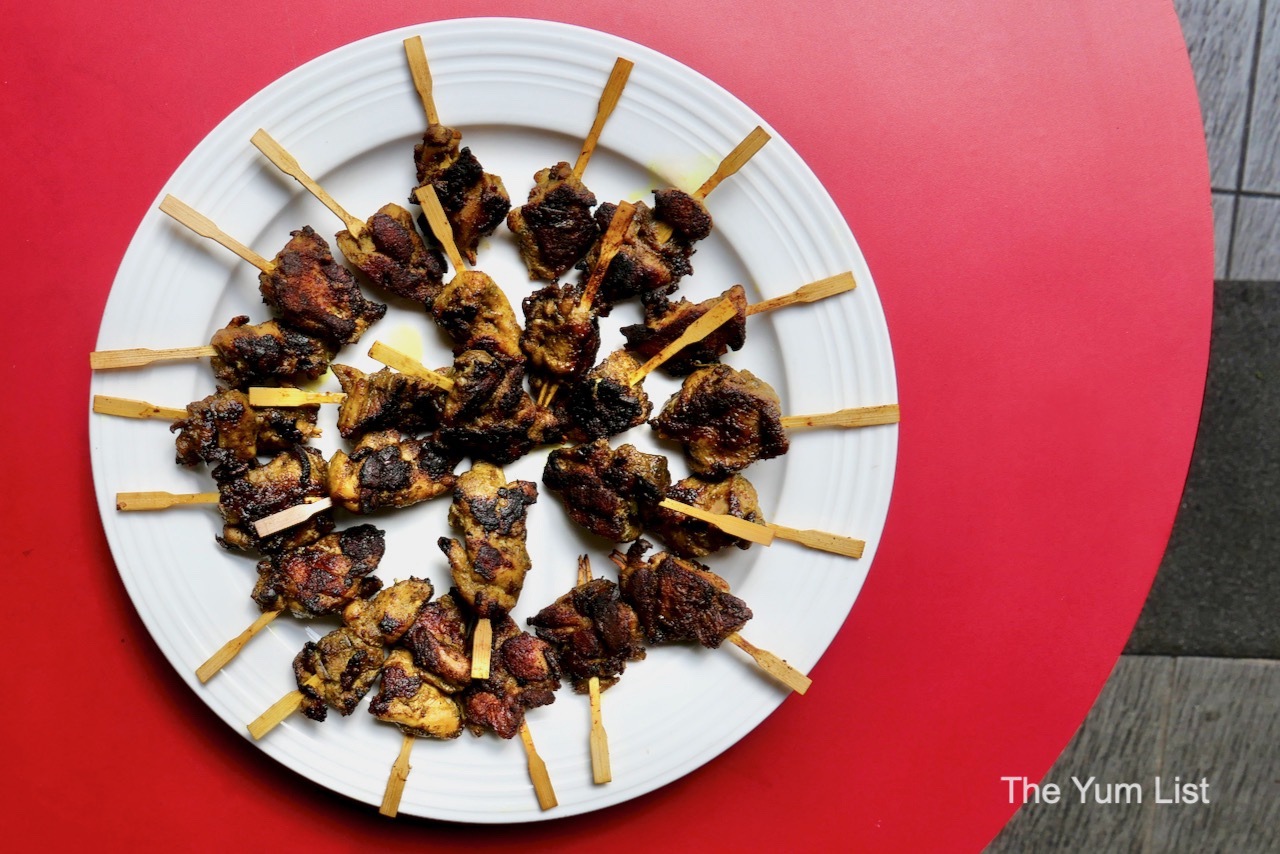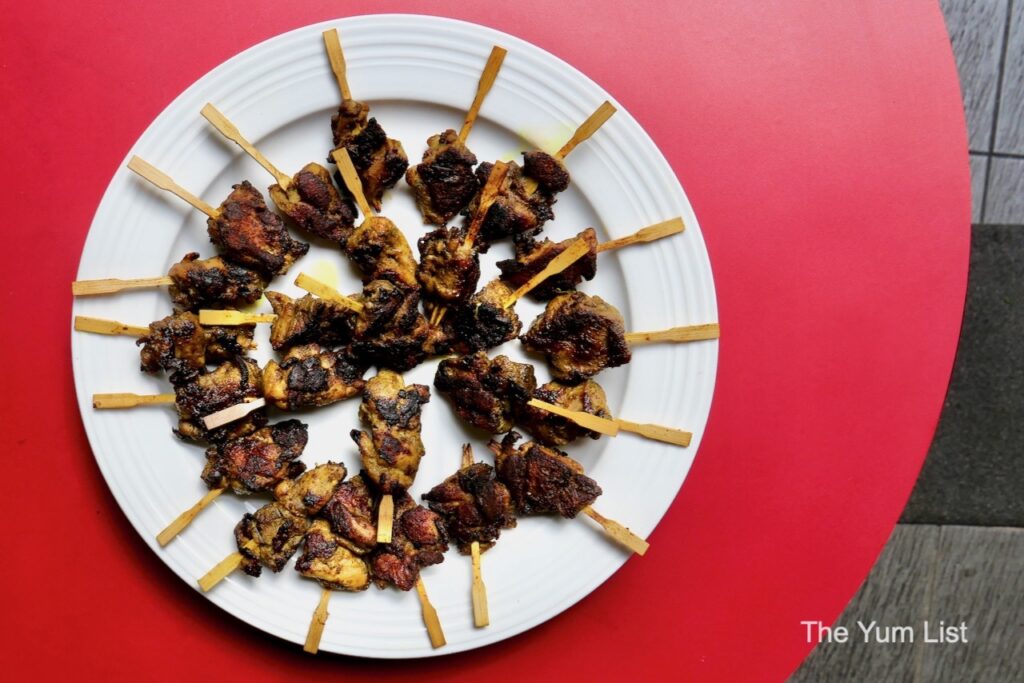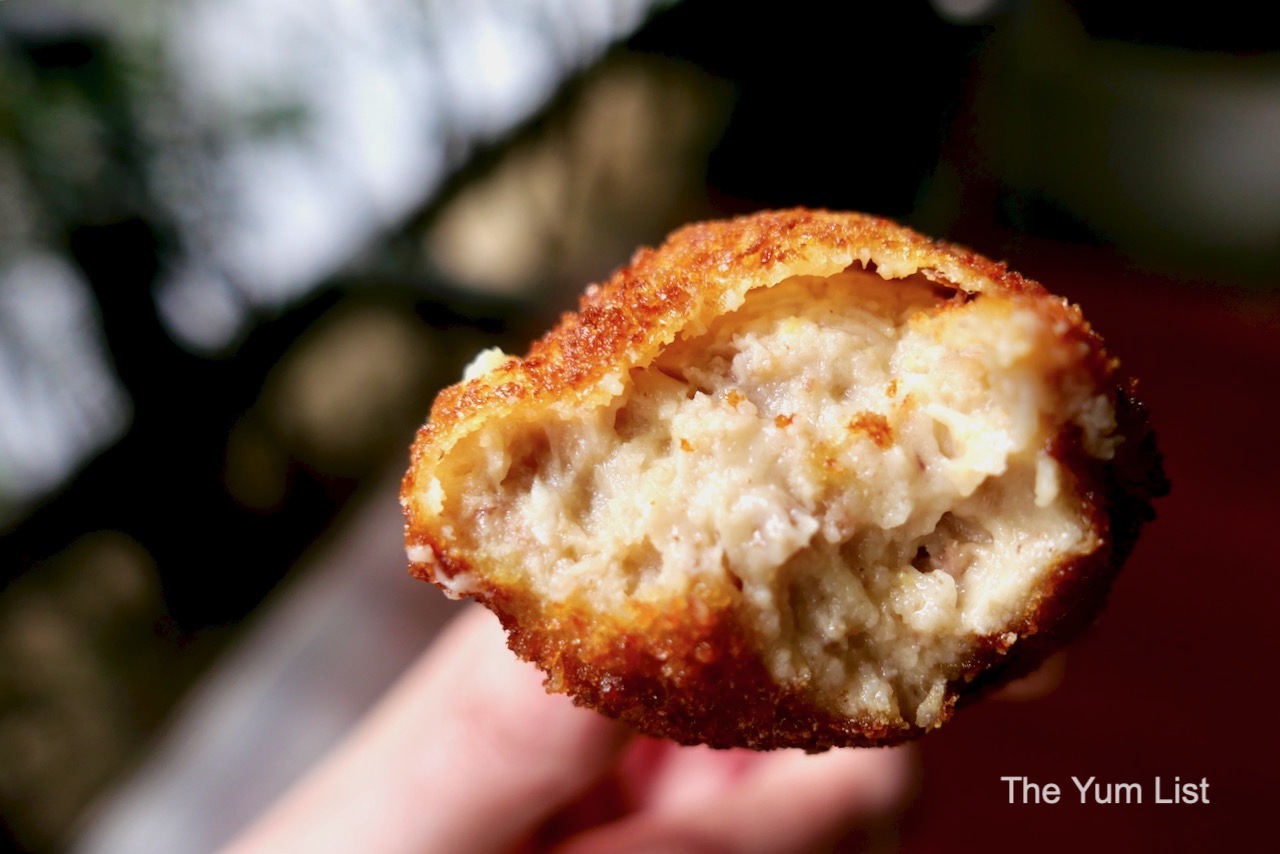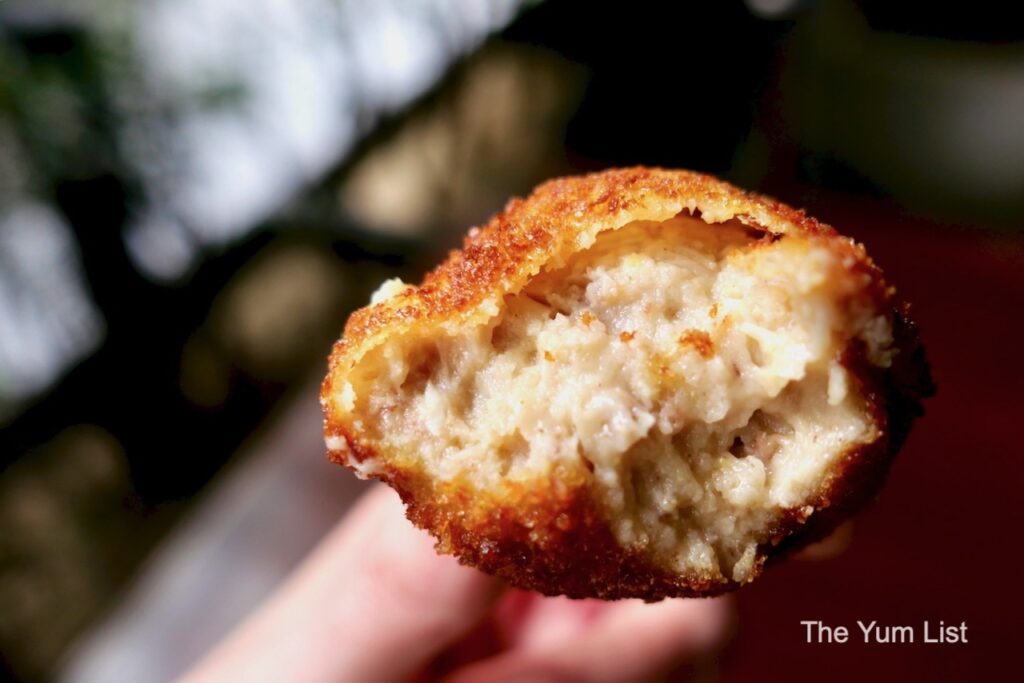 My favourite was the churros. Having grown up in Mexico, I'm accustomed to what actual churros taste like – a dense, crunchy exterior and soft on the inside. Mercat's are the closest to what I define as "real" churros. Afterwards, just like the Spaniards do, we sat there, chatted and drank lots of wine and before you knew it, a few hours had zipped by, and the rush hour traffic jam dawned on us.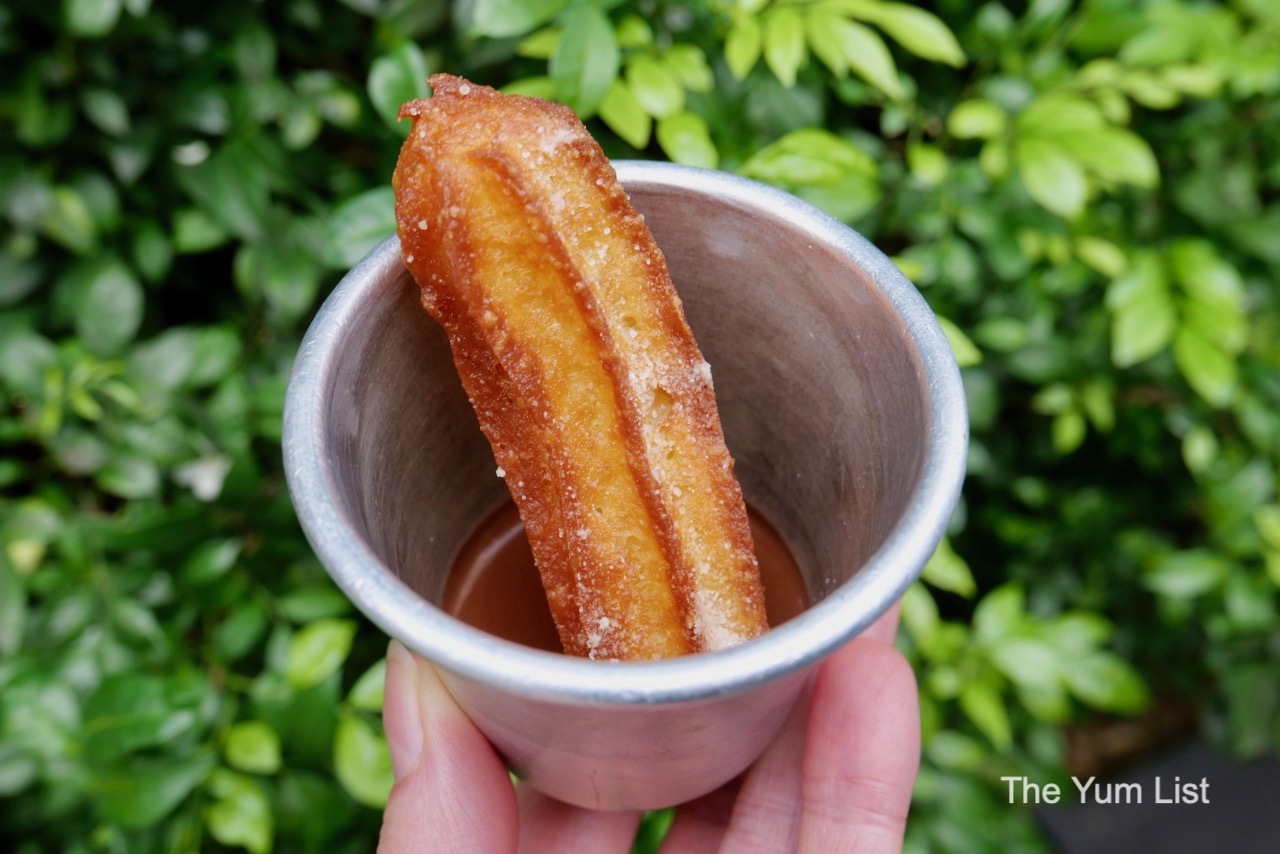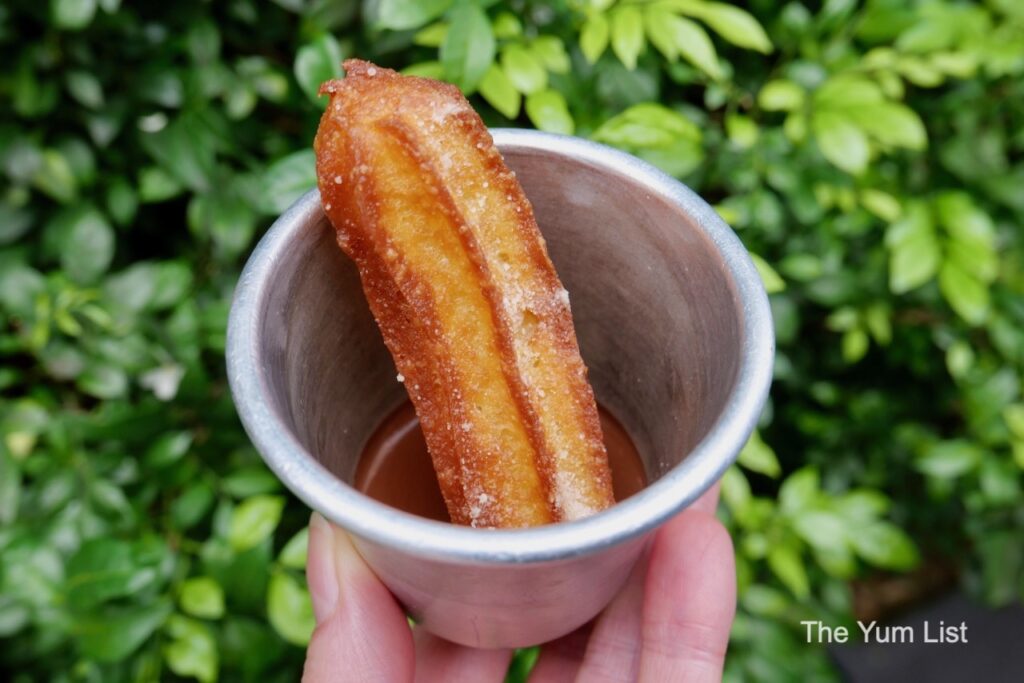 Olive Me Some Tapas!
If you haven't visited Marta's Kitchen and Mercat Barcelona Gastrobar, you should! Both are fabulous and authentically Spanish in their own ways. Feast on tapas, drink that sangria and picture yourself on holiday in Spain. Hopefully, these two restaurants will serve as an inspiration for future Spanish outlets to raise their game, but it's always good to know if you want real comida Española, you can eat at both these places.
Keep a lookout for more restaurants in Kuala Lumpur looking to get the "Restaurants of Spain" certificate!
Marta's Kitchen
Jalan Sri Hartamas 22, Desa Sri Hartamas
50480 Kuala Lumpur, Malaysia
· Non-Halal
Instagram
Marta's Kitchen Opening Hours
Fri to Sun: 11:30 a.m. – 11.30 p.m.
Mon to Thurs: 11:30 a.m. – 11 p.m.
Mercat Barcelona Gastrobar
1 Mont Kiara, 1 Jalan Kiara
50480, Kuala Lumpur Malaysia
· Non-Halal
Instagram
Mercat Barcelona Gastrobar Opening Hours
Everyday: 11 a.m. – 12 a.m.
Find more Spanish restaurants in KL here and stay up-to-date on KL's food and beverage scene here and here.