The Open House – Jimbaran, Bali
Monica Tindall
Looking for a one-night stay in Jimbaran (so I could visit one of my favourite restaurants in the entire world – Cuca!), I was directed to The Open House. 
The Open House, Jimbaran, Bali
The Open House is a boutique hotel near the beach with direct access to pretty Jimbaran Bay. It's lauded as a fabulous stay for solo travellers for its intimate size, professional staff and safe location. Zooming into Jimbaran for one night only, it seems a perfect fit.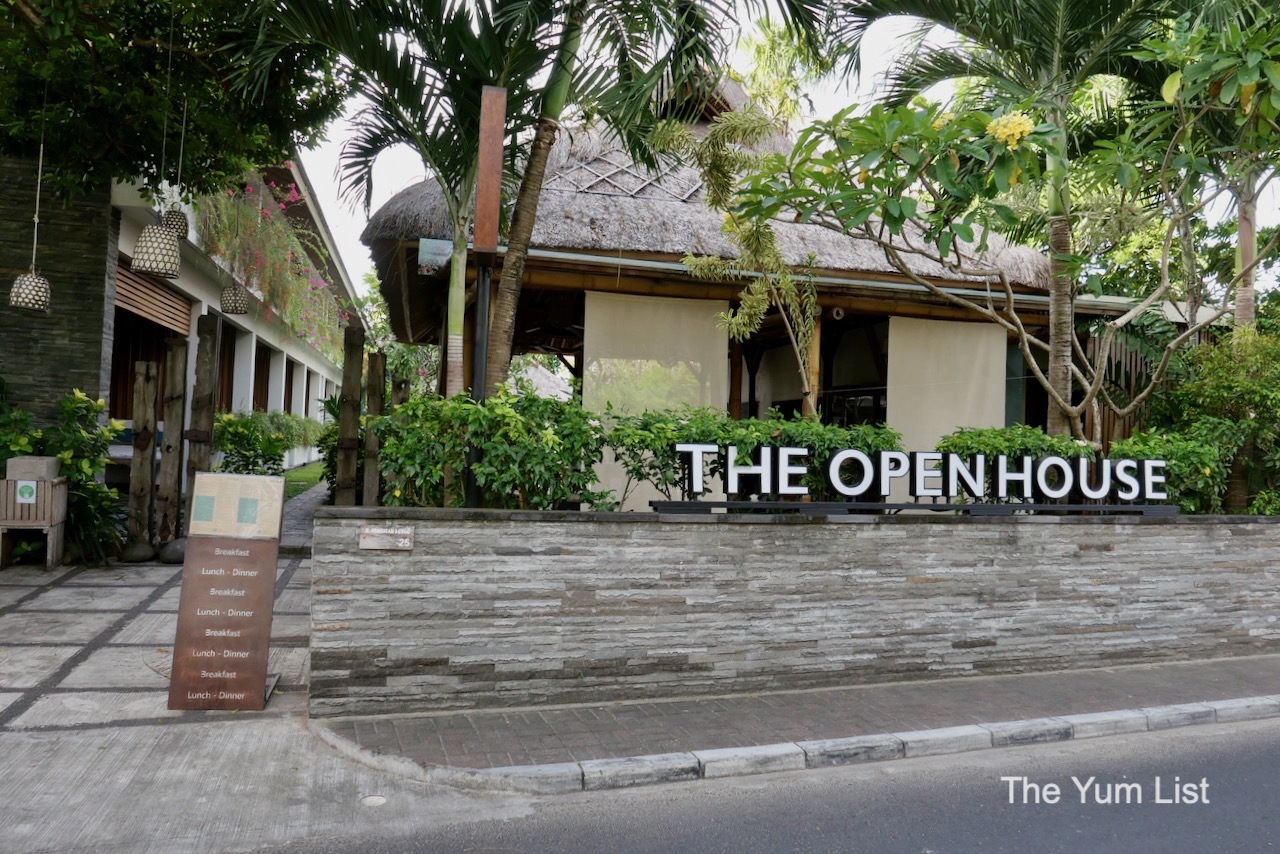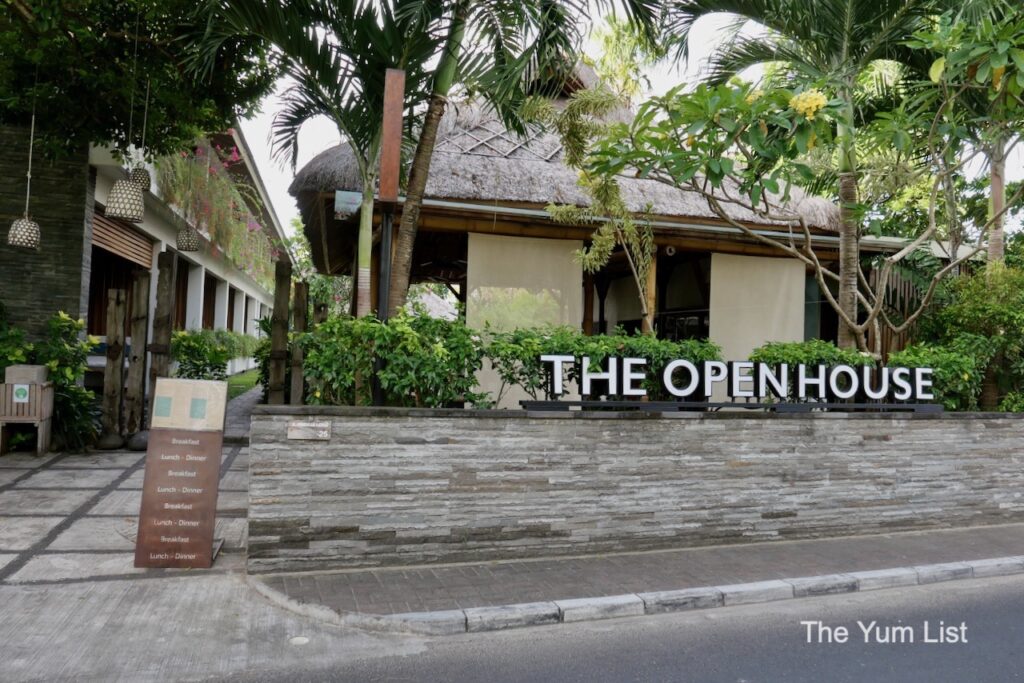 Suites
The two-story building with only 17 suites does indeed offer privacy and a sense of security. I'm in a Double Deluxe Suite, which is decked in a mix of vintage and contemporary décor. I appreciate the upcycled wood pieces and colonial cement tiled floors gifting a sense of place.
Every room extends to a terrace or balcony. Facing the central courtyard and furnished with a sofa, it provides a quiet space for soaking up the views of the pool and palm trees. From here, I also see the sunrise. It's a blessed stay with the sunset from Jimbaran Bay just metres away in the evenings and the chance to view the day's awakening from my bed.
Inside, the amenities and technology are as expected, with an LCD TV, iPod dock, deluxe king-size bed (a good balance between soft and supportive), and tea and coffee making facilities. Additional, thoughtful touches such as a beach bag and sarong make The Open House feel more homely than hotely.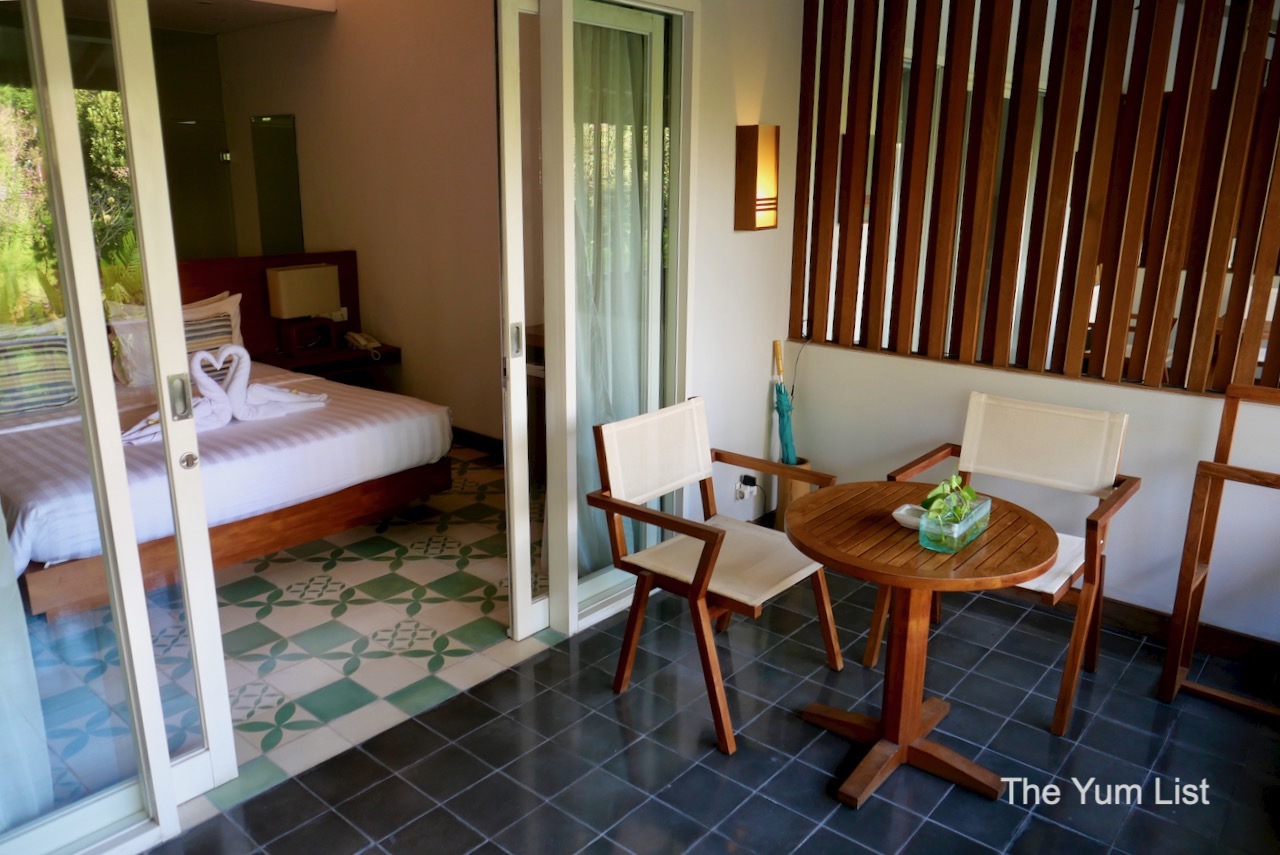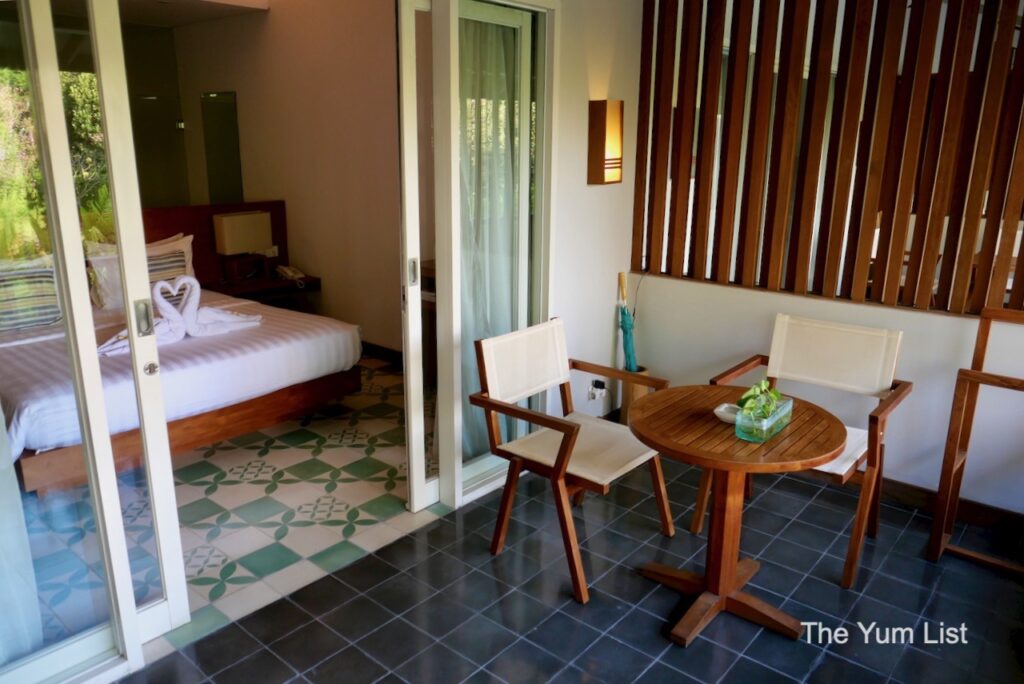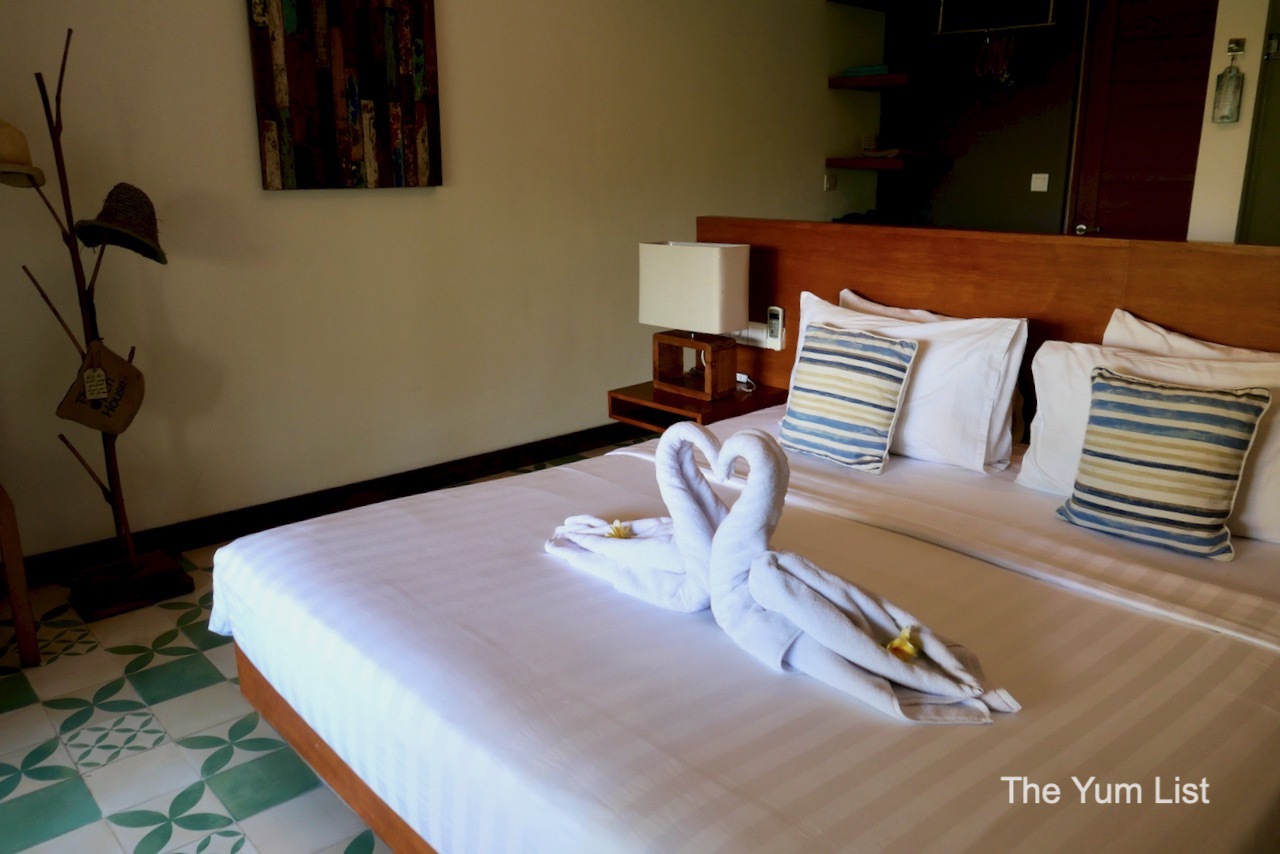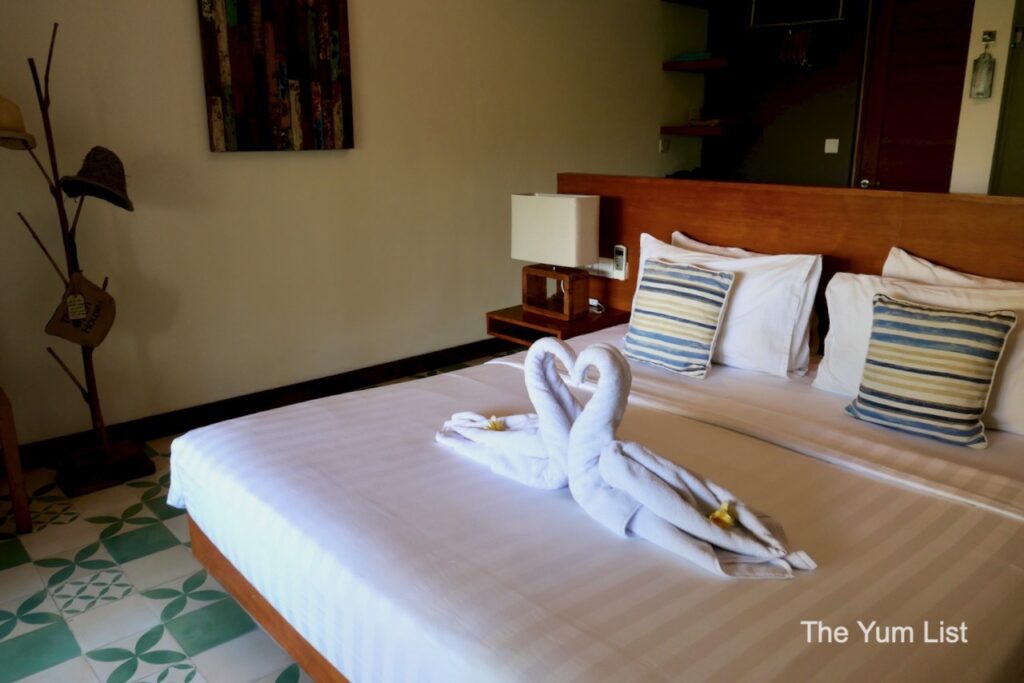 Facilities
Jimbaran Bay is just steps away, but the sunchair and umbrella-lined 18-metre-long swimming pool provide a calm place to relax hassle-free. Alternatively, The Open House has its own set of sunbeds on the beach. It is one of the best spots in Bali for spectacular sunsets, so do consider venturing out around dusk.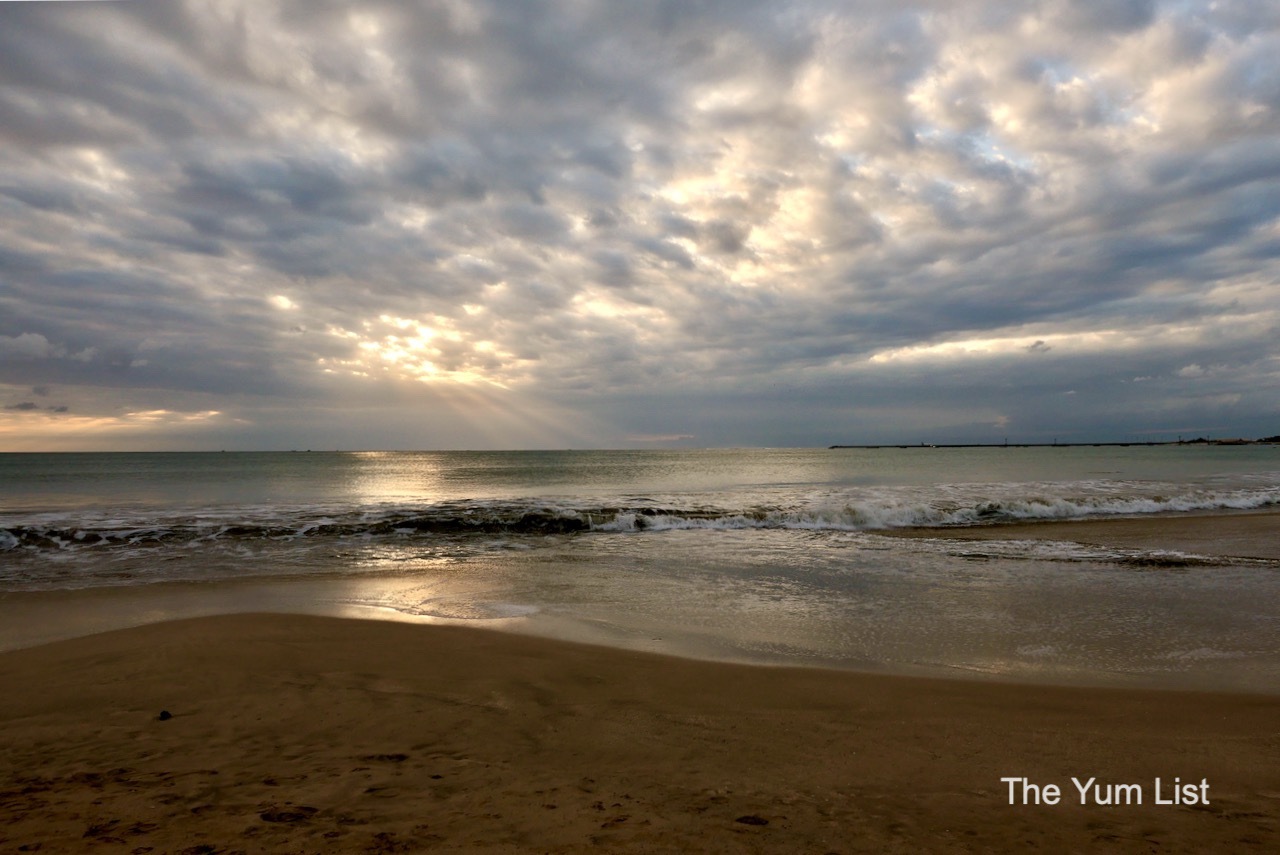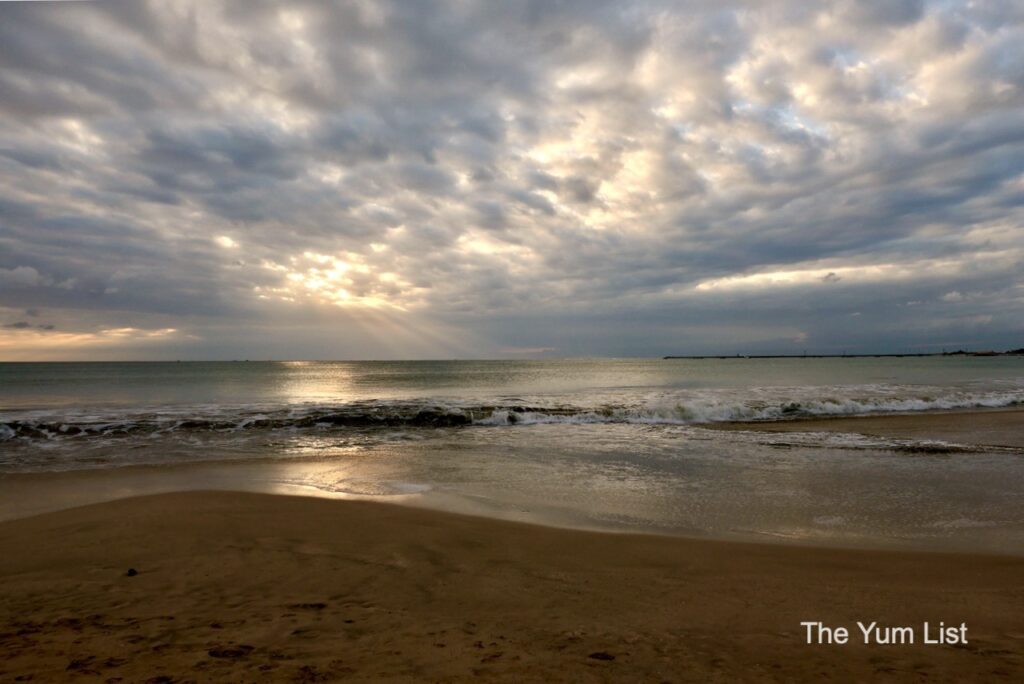 Bamboo Restaurant
Everything seems effortless at The Open House. I can float about as I please, dine in, dine out, stay in, go out; it's all just so easy. Bamboo Restaurant, serving Balinese and international dishes with an emphasis on healthy choices, allows further flexibility by offering table or room service. Breakfast can be taken in the restaurant or the room. It really does feel casual and uncomplicated, do as you please here.
In the evening, I have a tasty local chicken soup. It's fresh and abundant with chicken, veg and vermicelli noodles. For brekkie, there are several simple western and local choices. Eggs to order, a bread basket, orange juice and fruit are on most tables in the mornings. I try their vegan option of thinly sliced and toasted bread with cashew nut hummus, tomato, avocado and olive oil, along with local coffee. It feels like a happy, healthy start to the day.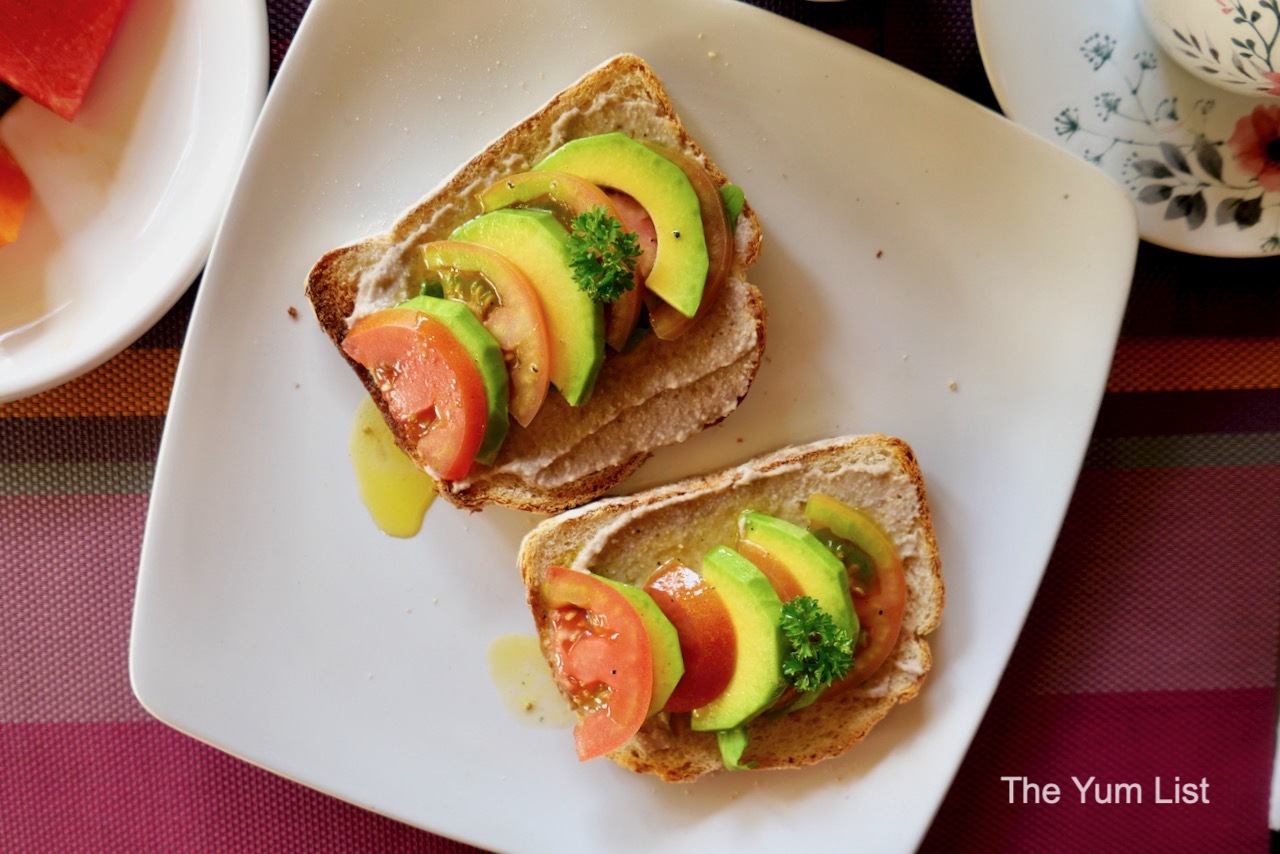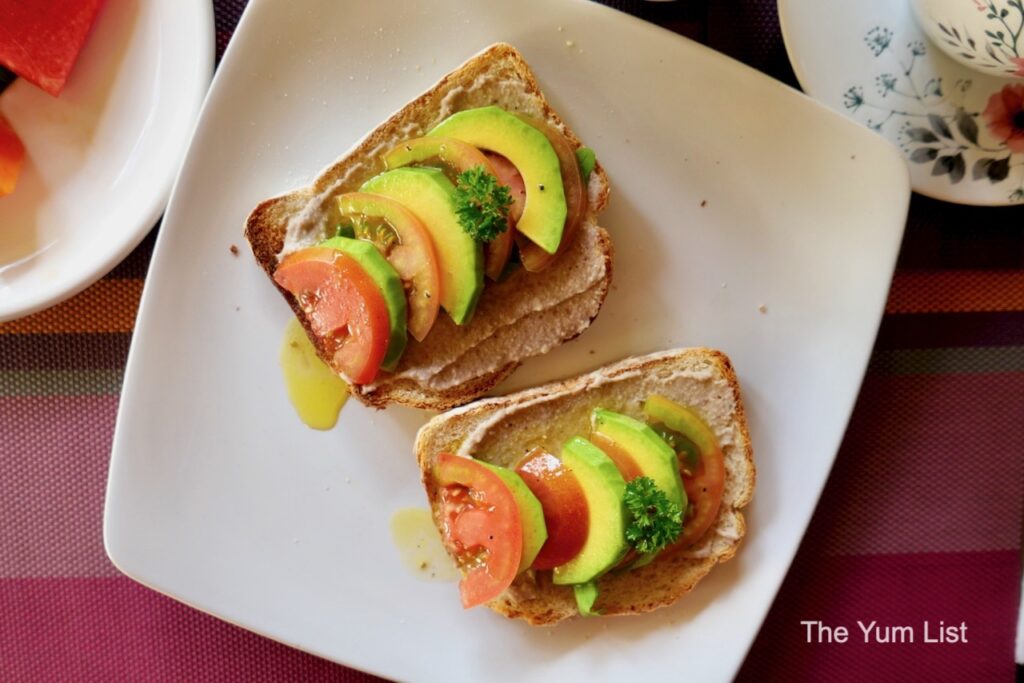 Activities
A team behind the tour counter assists in arranging any number of experiences with reputable guides and agencies. Or, stay in. Spa services can be organised in-house, and other wellness programs such as yoga are also on the menu. I indulge in a wonderful Balinese massage on the evening of my arrival. With a massage bed next to the pool, the temperature is pleasant, and my masseuse is an expert. Her slight frame belies the strength in her hands and experienced technique. I highly recommend booking a slot.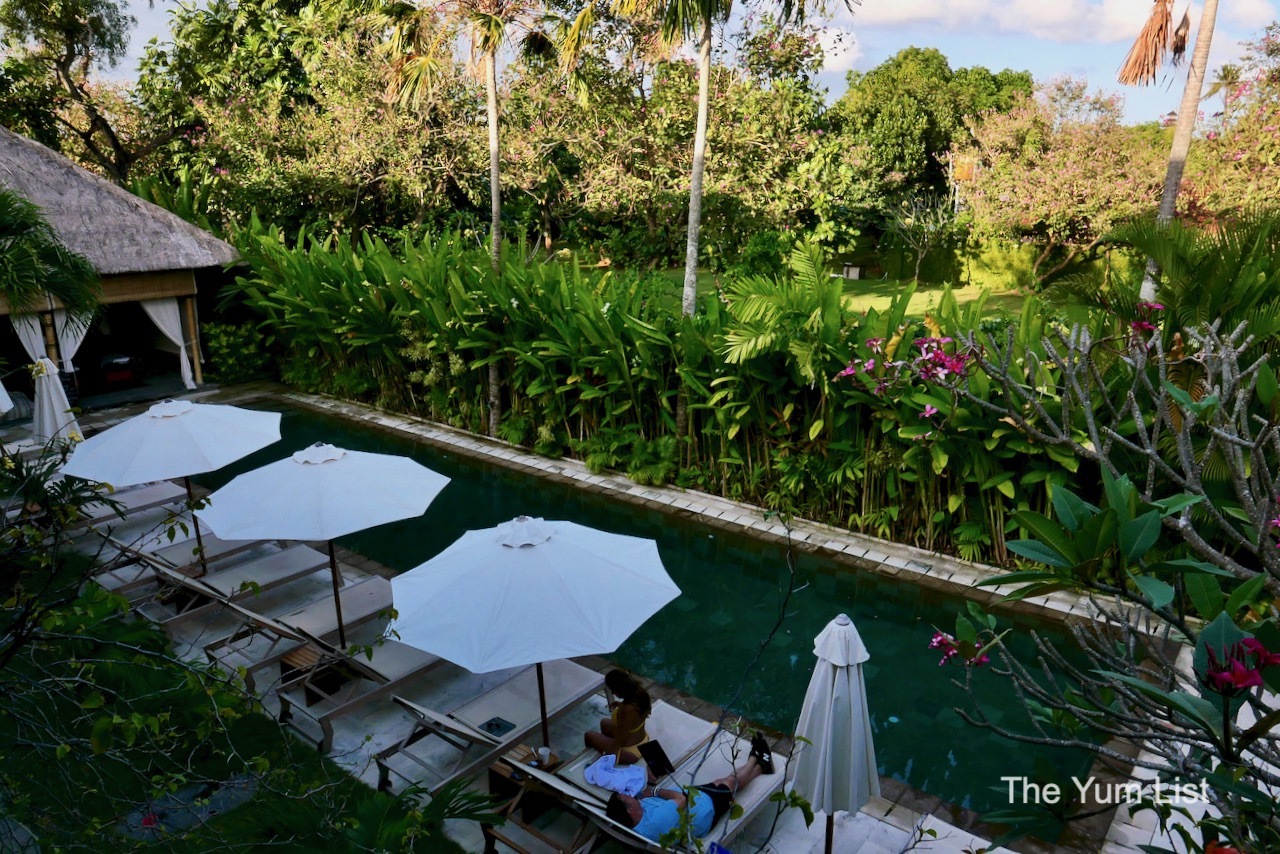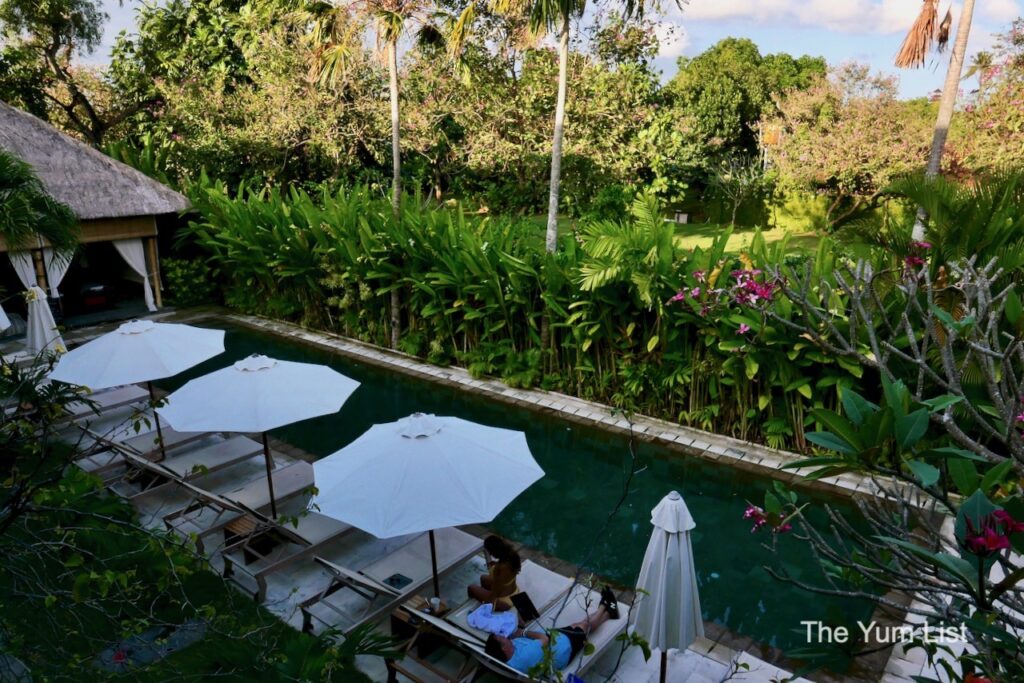 The Open House Bali
As mentioned, it's just a quick one-nighter for me at The Open House, Bali, so I don't fully explore the possibilities. It's been a pleasant, untroubled stay, though. I definitely feel safe and unharried travelling alone here. I'd recommend this boutique hotel on Jimbaran Bay to anyone wanting an intimate, fuss-free stay.
*Do note WiFi is not strong in rooms. You can get a connection in the restaurant, which is a pleasant working station. But, if you're looking for a place to work online from your room or watch Netflix and chill, this is not it. However, if you're ready to disconnect and find a bit more balance, this place is perfect.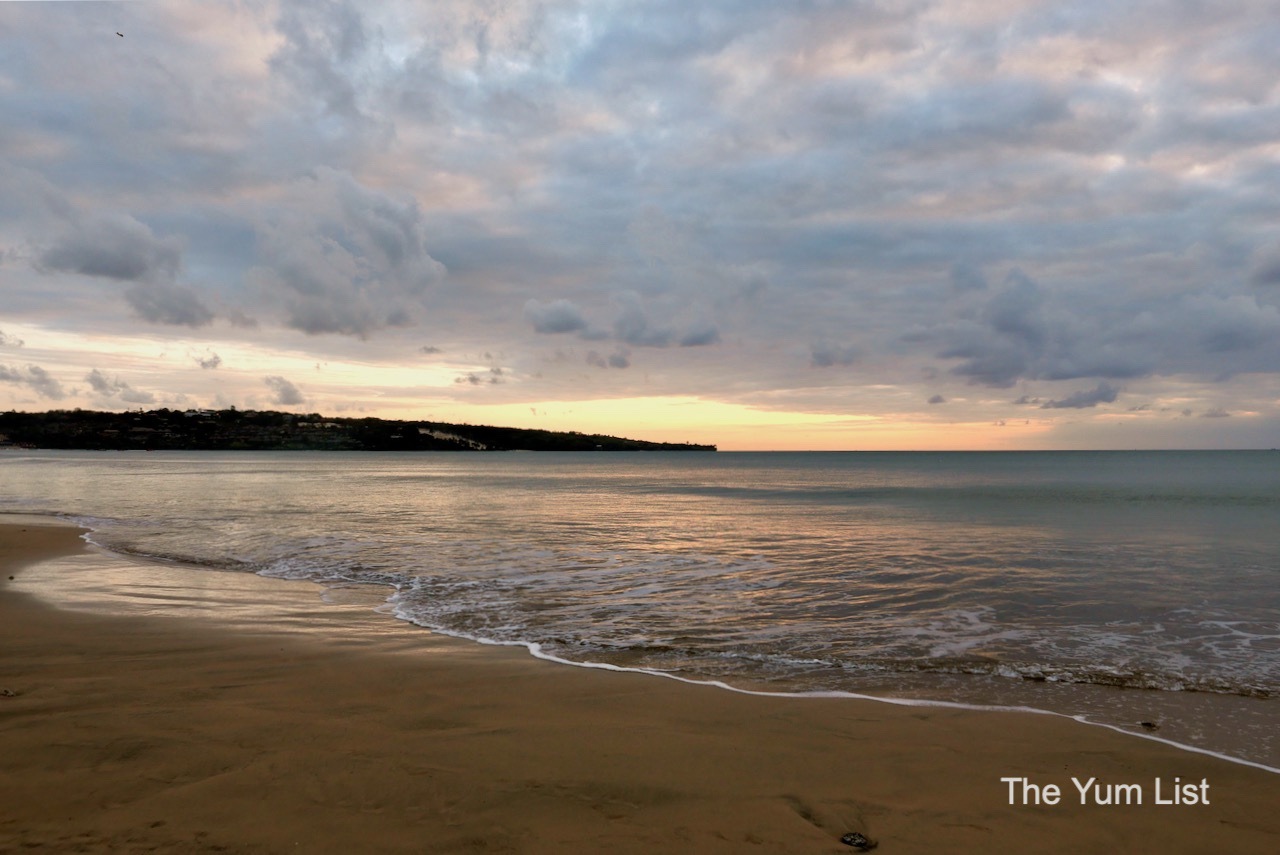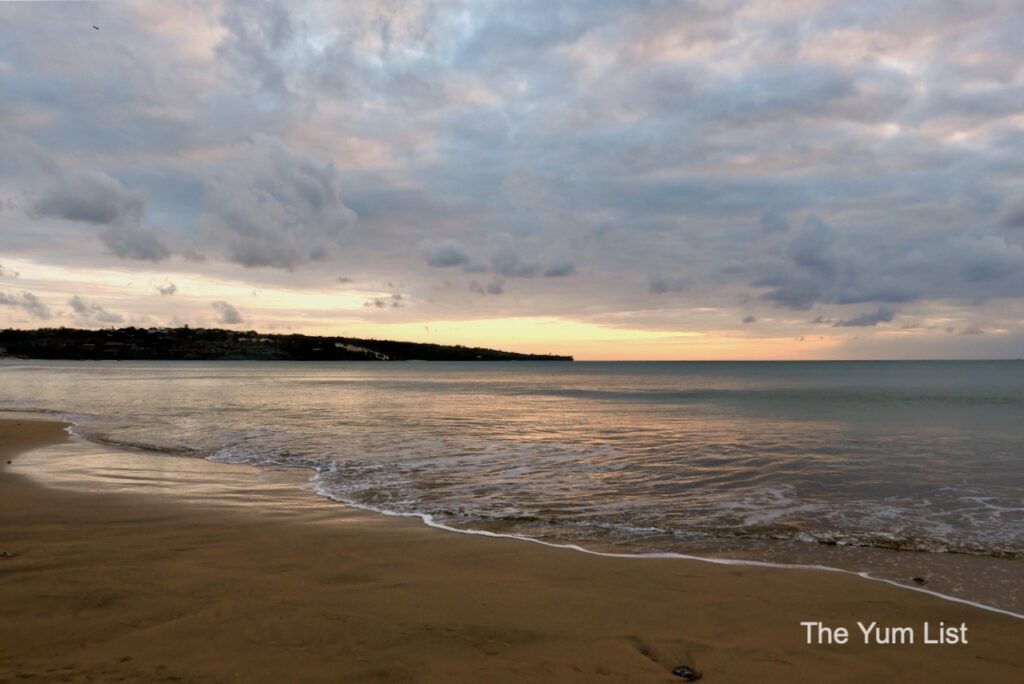 Reasons to stay at The Open House Bali: fuss-free, safe and intimate stay; great location on Jimbaran Bay from which you can view fabulous sunsets; not far from one of my fave restaurants in Bali, Cuca; sign up for a massage and make time for a delicious meal at Bamboo.
The Open House Bali
Jalan Pemelisan Agung No.25, Jimbaran,
Kec. Kuta Sel., Kabupaten Badung, Bali 80361
+62 (361) 709 160
https://theopenhousebali.com/
Find more travel recommendations for Bali here and stay up-to-date with our latest gourmet travel finds here and here.