Adiwana Resort Jembawan, Ubud
Monica Tindall
Adiwana Resort Jembawan offers the best of both worlds in Ubud. Its town-centre location provides instant access to the boutiques, cafes and shopping experiences found in abundance in the hill village. However, its structure built on the side of a ravine gifts every room with close-up jungle views, the sound of running water and a connection with nature.
Adiwana is drawn from local words meaning "vast forest." The company owns and manages four boutique resorts in Ubud and manages numerous others around the island. The linking theme reflects the interdependence of nature in relation to keeping people and places connected. While each property offers a unique focus, the managing principles of all are governed by a sustainability mindset and integration of local culture. Respecting the natural home of each hotel, plastic is limited. Water comes in glass bottles and bath products in refillable pumps. There's also a significant number of plant-based options on restaurant menus.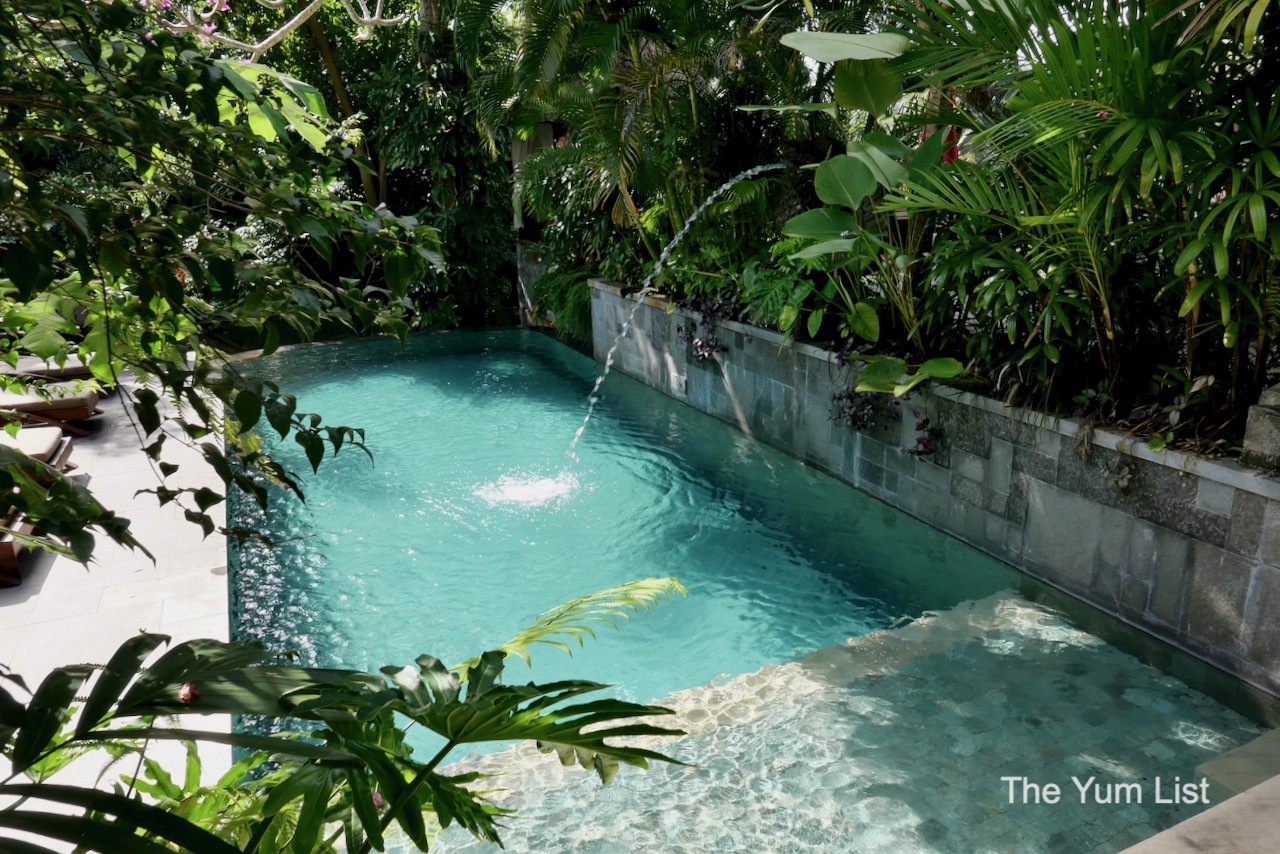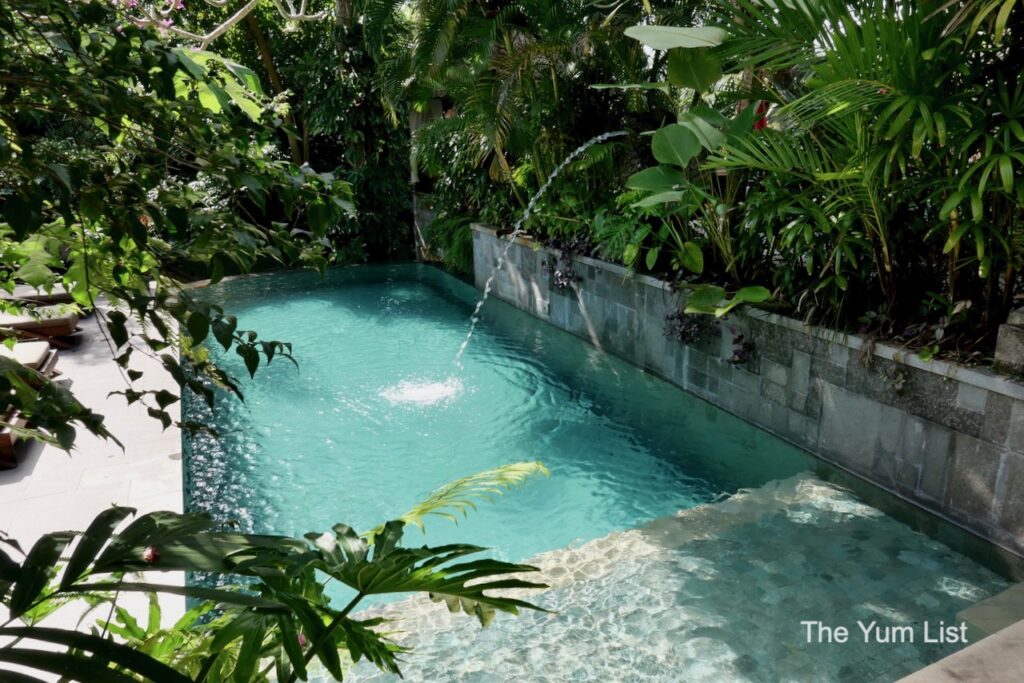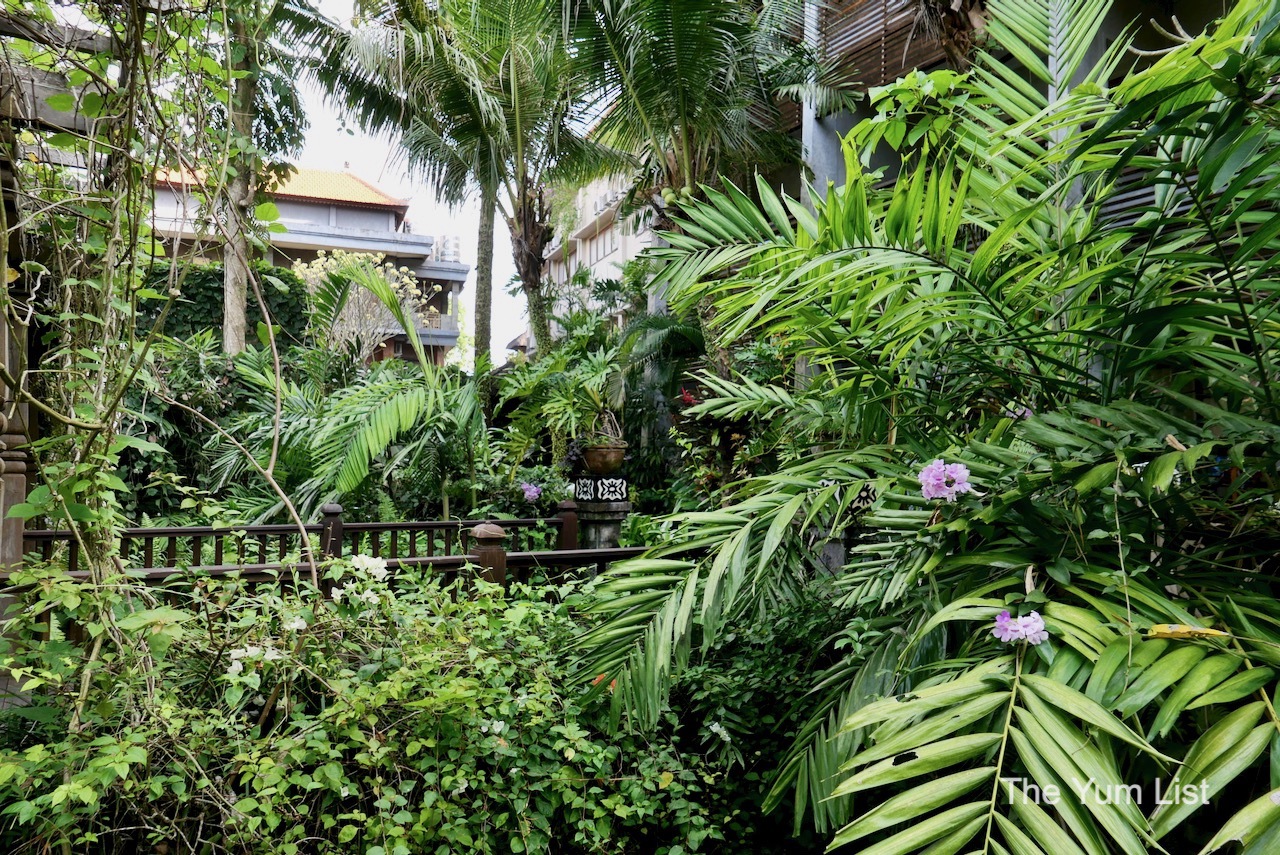 Adiwana Resort Jembawan, Ubud
Wellness is the focus of Adiwana Resort Jembawan. Trip Advisor consistently rates their Tejas Spa as one of the best in Ubud and sometimes the island. Yoga and meditation classes are provided by an on-site instructor, and the restaurant, Herb Library, serves a nourishing plant-forward menu. Nestled in luxuriant greenery, they all combine to create a balanced, health-enriching experience.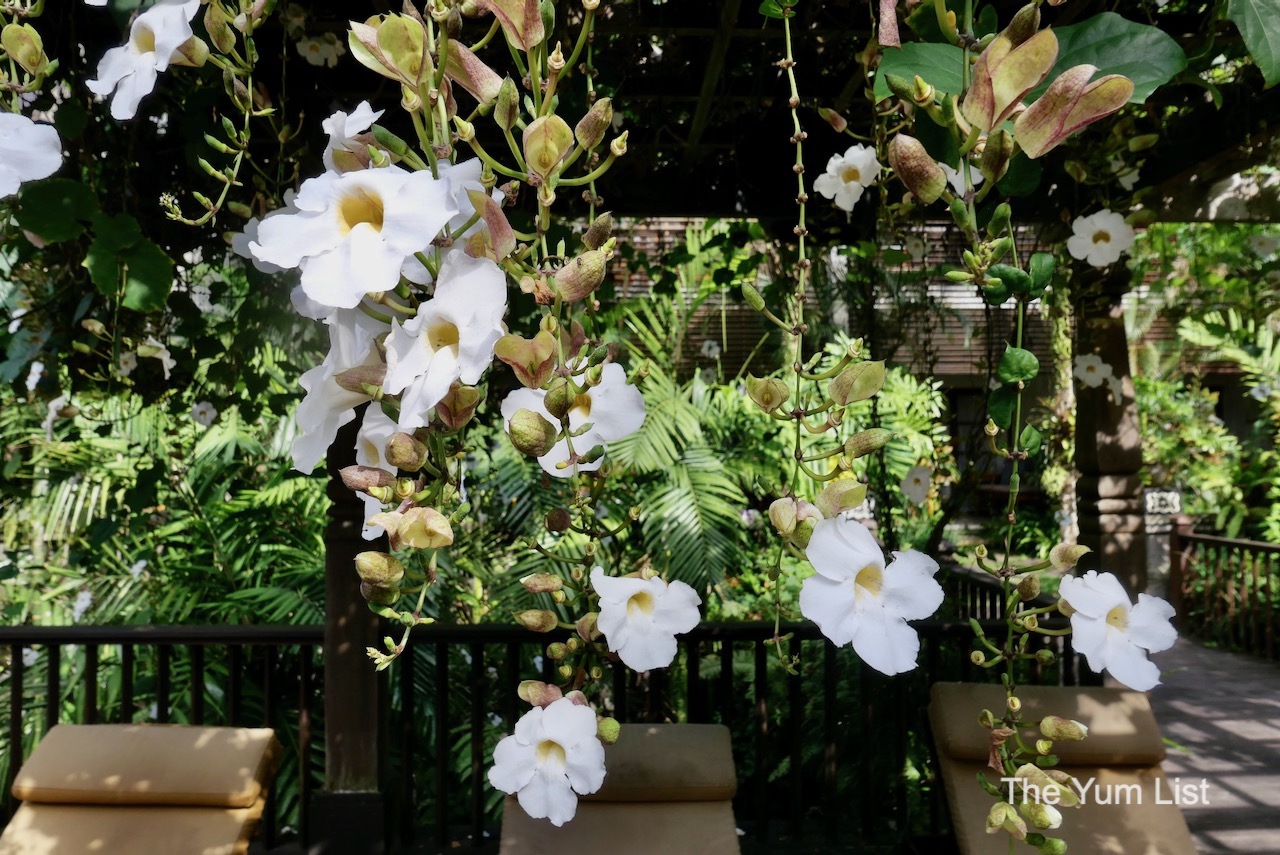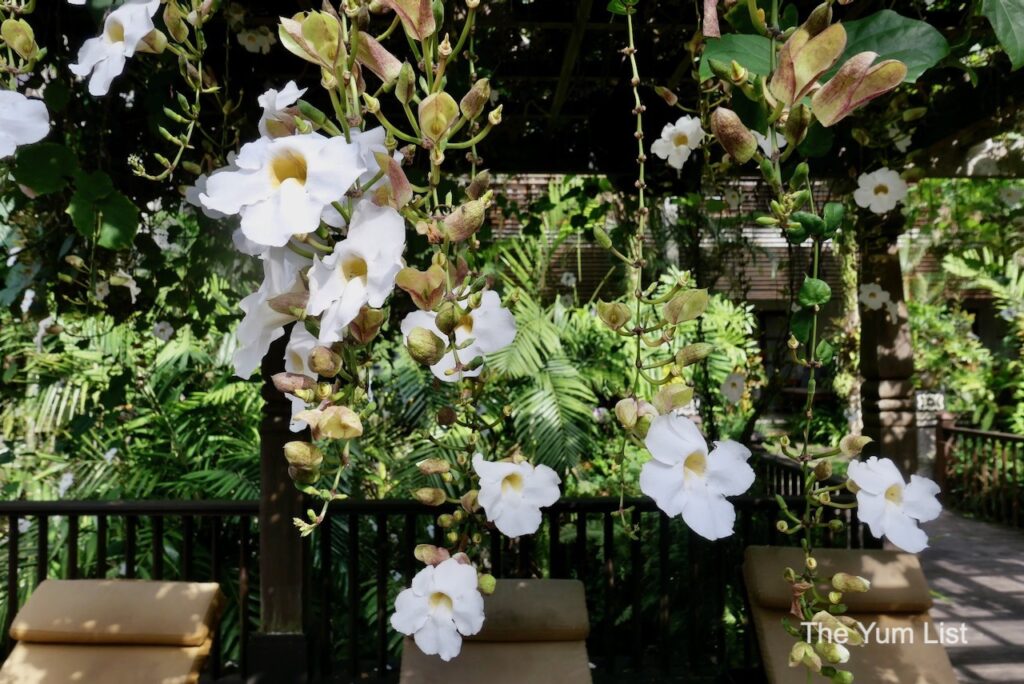 Rooms
Ground Kent Architects are responsible for the contemporary Balinese design of the 41 rooms. Each escape is a healing sanctuary with sound-proof rooms furnishing a sealed-off getaway. Meanwhile, balconies and floor-to-ceiling windows encourage time in admiration of Mother Nature. My Junior Suite Room (70 m2) overlooks a wall-scape of the jungle with the bedroom, bathroom and balcony all benefiting from the viridescent vistas.
All the modern conveniences are as expected with individually controlled air conditioner, instant coffee and tea-making facilities, mini bar, safety deposit box, Wi-Fi (a good connection – enough to stream Netflix, make video calls and upload photos), cable TV, slippers and kimonos, hair dryer, iron and turndown service. I'm grateful for the ceiling fan making time on the balcony very pleasant with the gentle breeze it circulates, at the same time drying out clothes on the rack provided.
The bathroom has an attractively huge tub (big enough for two) and bubble bath foam at the ready. It's a wonderful soaking and wind-down activity right before bedtime. Bedding too encourages sound sleep with its cushion-topped mattress, high-quality linens and giant pillows.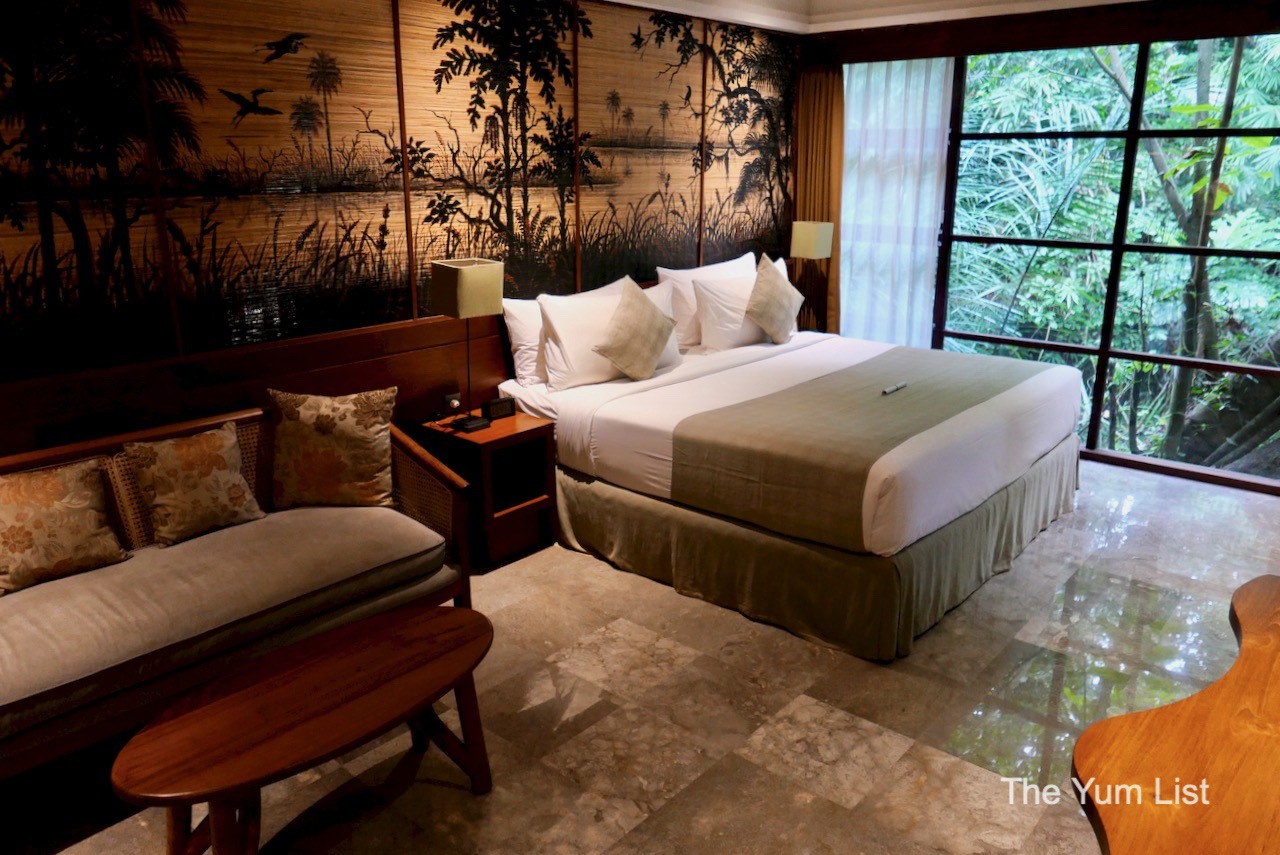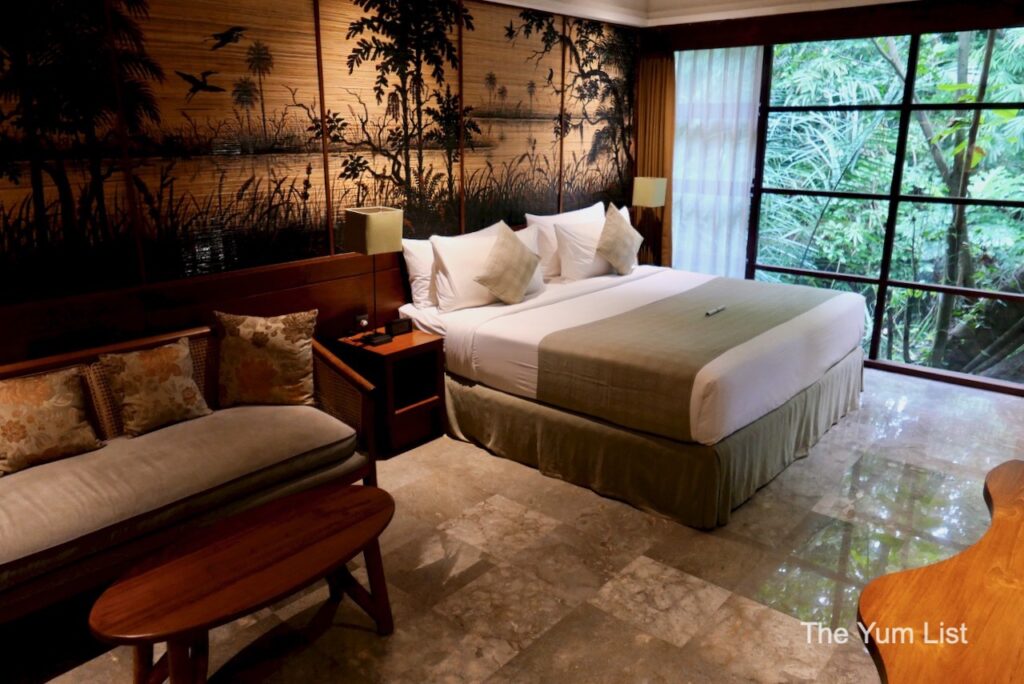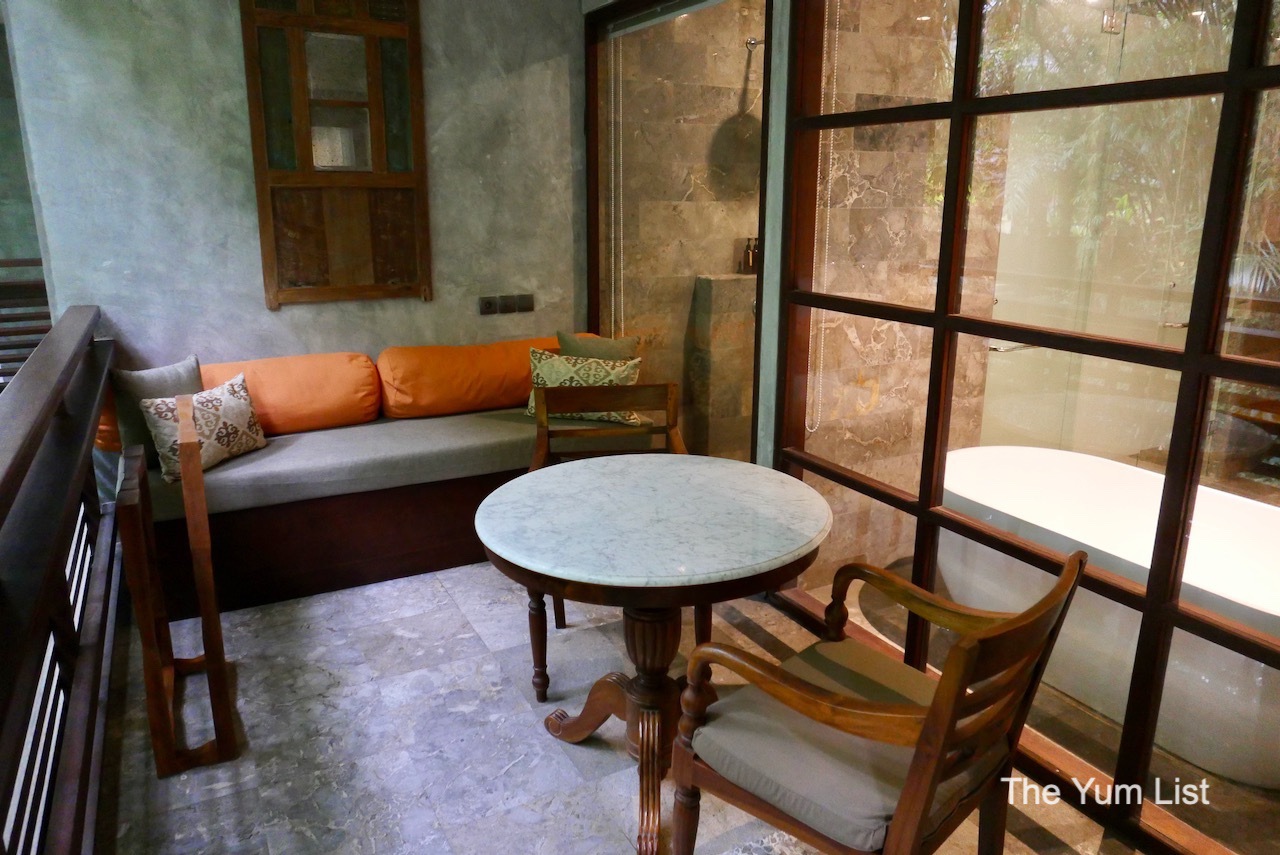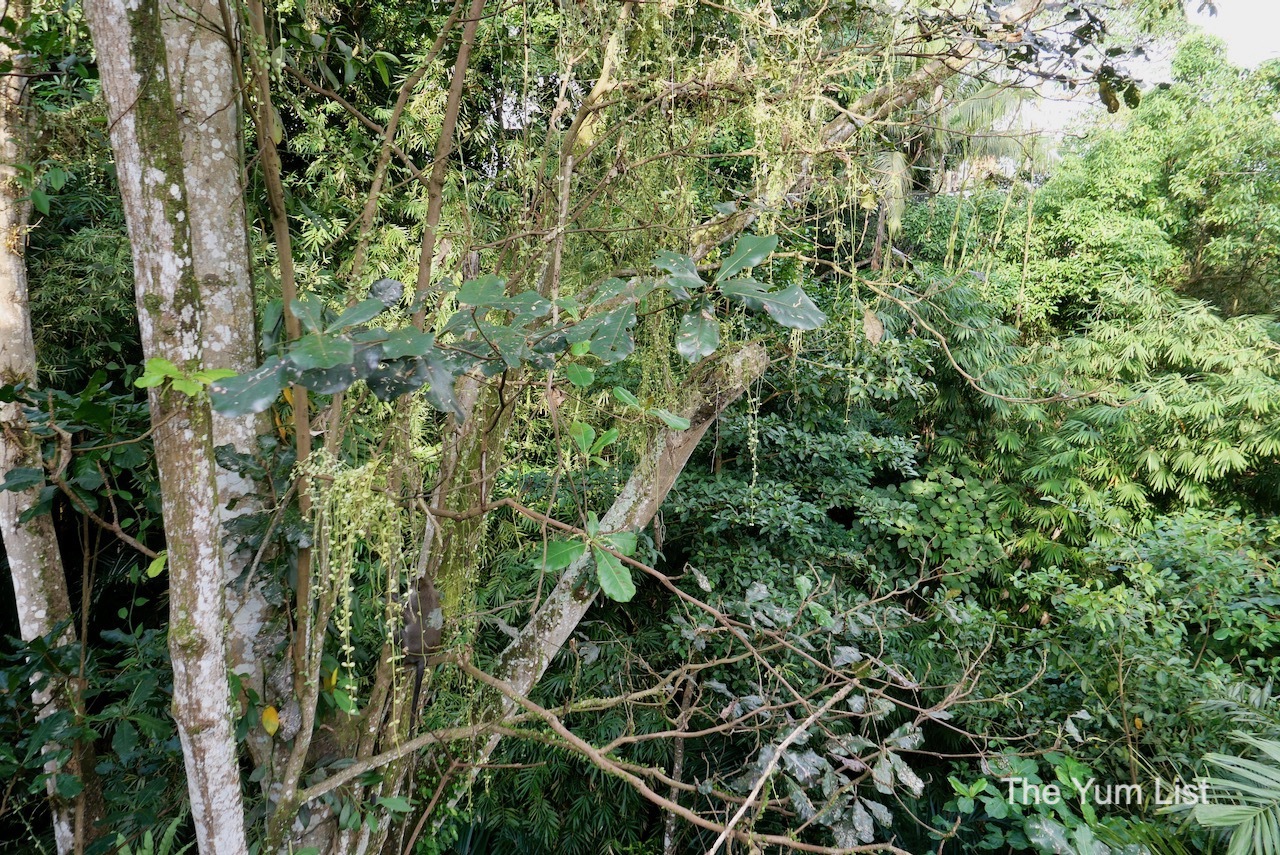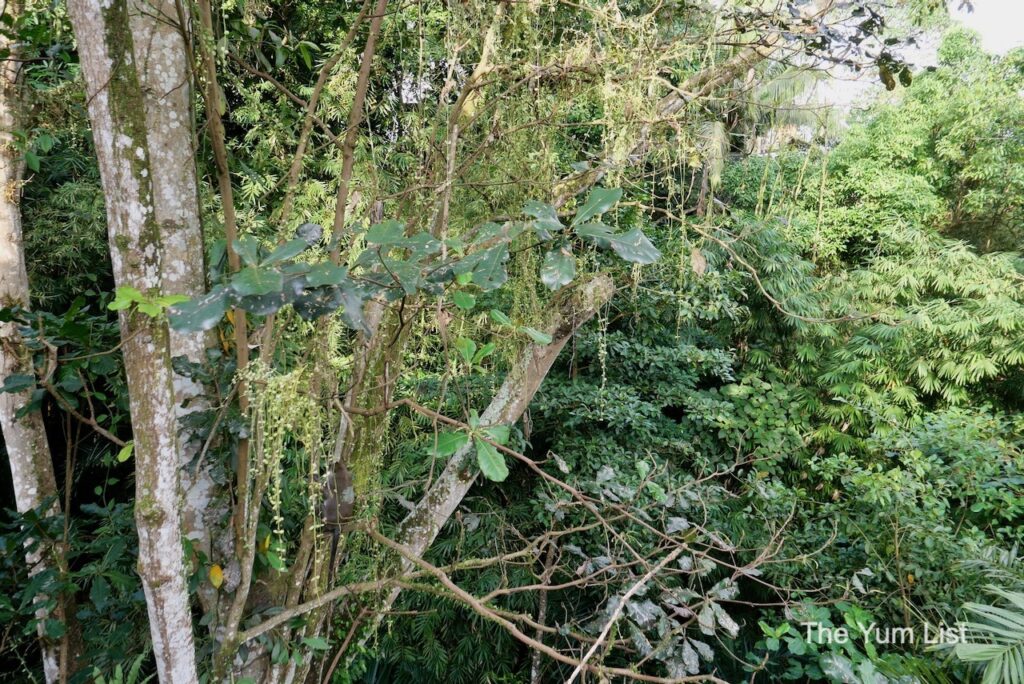 Wellness at Adiwana Resort Jembawan, Ubud
The team at Adiwana Resort Jembawan, Ubud, includes an Ayurvedic practitioner and yoga instructor. Guests can choose experiences ala carte or meet with a consultant to tailor programs to address any specific health concerns they may have.
I participate in a yoga session in the beautiful jungle-walled pavilion. The local instructor is warm and confident. She conducts an intermediate class that is neither intimidating nor too easy. Encouraging everyone to listen to their own body it's a positive experience.
I also take time for a massage in Tejas Spa. Laid out over two levels, the reception and lounge are on one level, with treatment rooms above. Each session begins with chilled herbal tea and a moist towel, as well as a foot scrub using natural, locally-sourced ingredients. Later, I move upstairs to the treatment room furnished with massage beds, a toilet, shower, sink and bath. Massage oil is high-quality coconut scented with various components according to individual needs. It's a flawless emollient to my Balinese massage. I appreciate the long deep strokes reaching even the tightest knots in my muscles, and I leave feeling completely rested.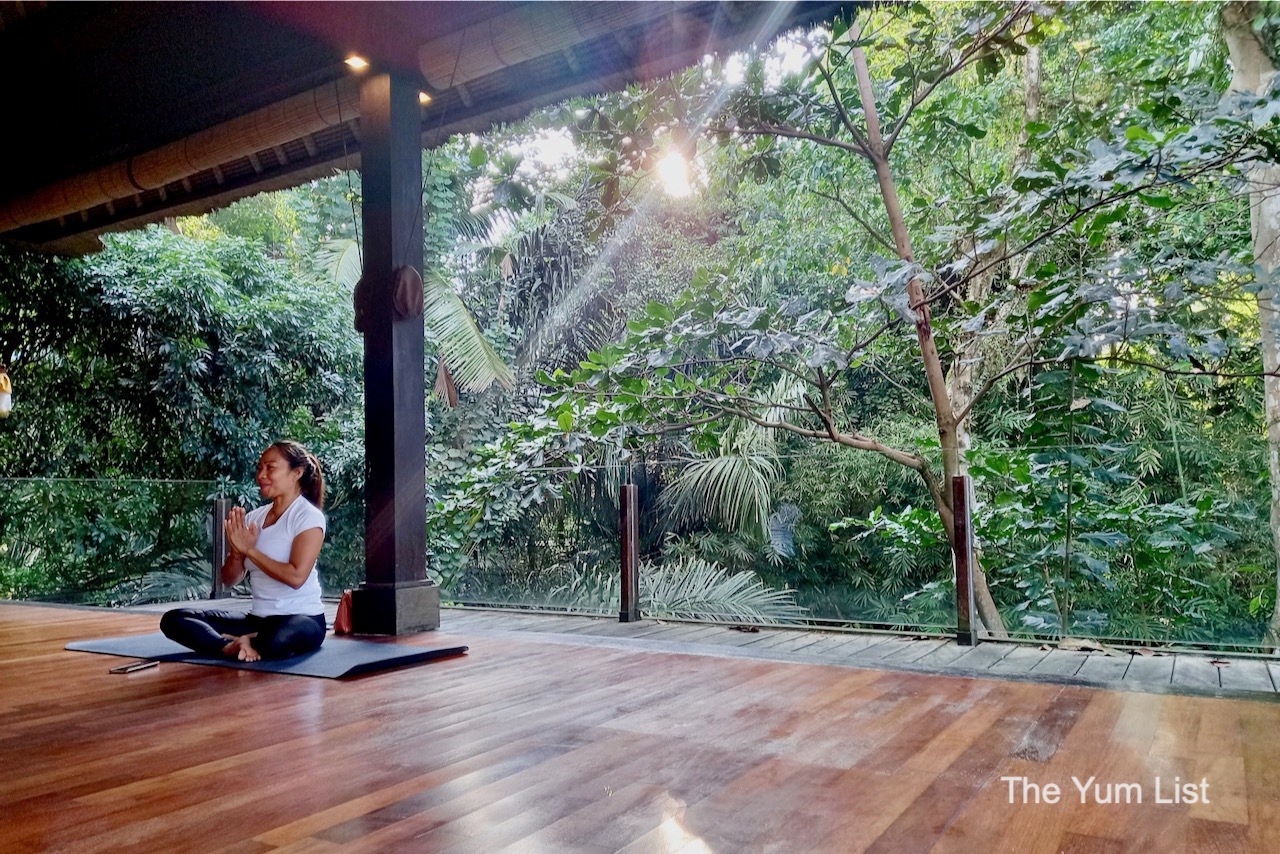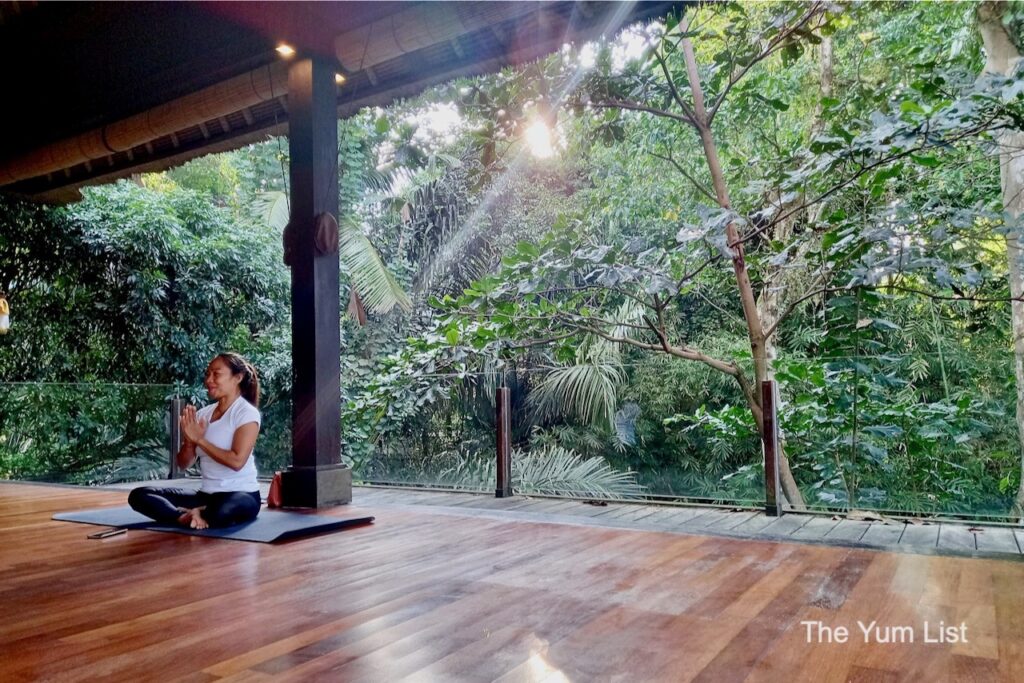 Herb Library – Plant-forward Restaurant
The wellness experience at Adiwana Resort Jembawan is well-complemented by Herb Library. The restaurant curates a plant-forward menu with plentiful options for vegans and vegetarians (gluten-free choices, too) while additionally including some fish and chicken for the omnivores. I love the menu here and am happy to dine not only for the hotel-included breakfast but very much enjoy lunch, afternoon tea and a fantastic range of health-giving tonics as well. Take a closer look at the restaurant's nutritious options here.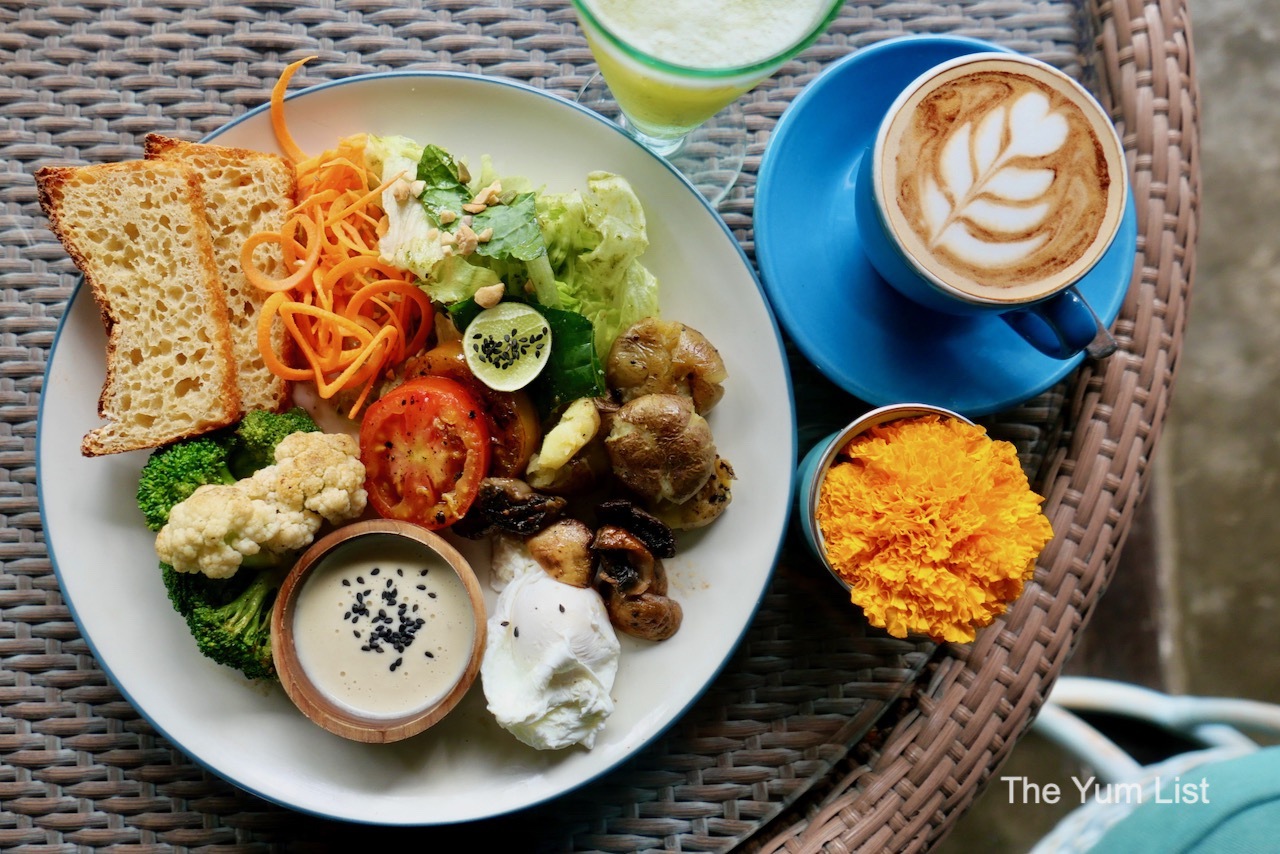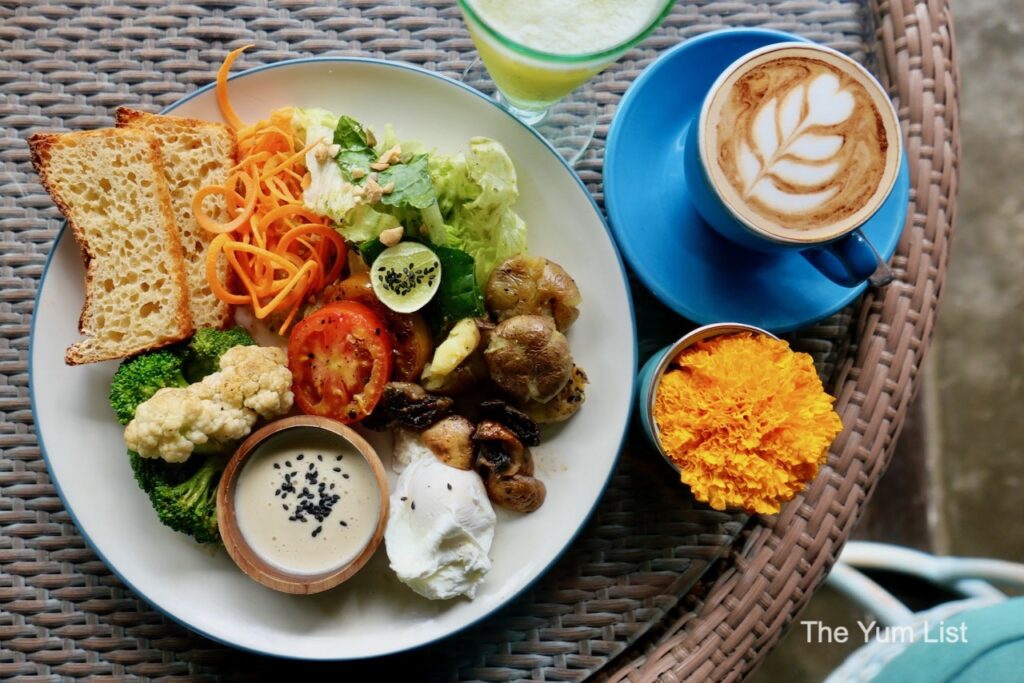 Adiwana Resort Jembawan Review
My stay at Adiwana Resort Jembawan has been both relaxing and energising. It's a sublime disconnection from the city and nourishes my body from the inside and out. All fostered by the care of local staff and beautiful nature, it would be hard to ask for anything more.
Reasons to stay at Adiwana Resort Jembawan: best of both worlds – surrounded by nature but mere steps to the vibrant life of Ubud; love the nutrient-rich options at Herb Restaurant; quality rooms; boutique-hotel attention to service.
Adiwana Resort Jembawan
Jl. Jembawan, Ubud, Kecamatan Ubud,
Kabupaten Gianyar, Bali 80571
+62 361 908 3289
adiwanahotels.com/jembawan-resort-ubud-bali
Find more travel recommendations for Bali here and stay up-to-date with our latest gourmet travel finds here and here.