Porky Indian Cuisine KL
Words: Christina Morgan
Photos: Monica Tindall
Recently I was lucky enough to have the opportunity to visit the only Indian restaurant featuring pork in all of south-east Asia, Meat the Porkers. In Plaza Damansara, this restaurant offers a wide range of pork dishes cooked in authentic Indian recipes, putting a succulent spin on traditional Indian fare. I was curious to see how well pork could be incorporated into traditionally chicken or vegetarian dishes. As I was to find out, Meat the Porkers was able to masterfully meld the two.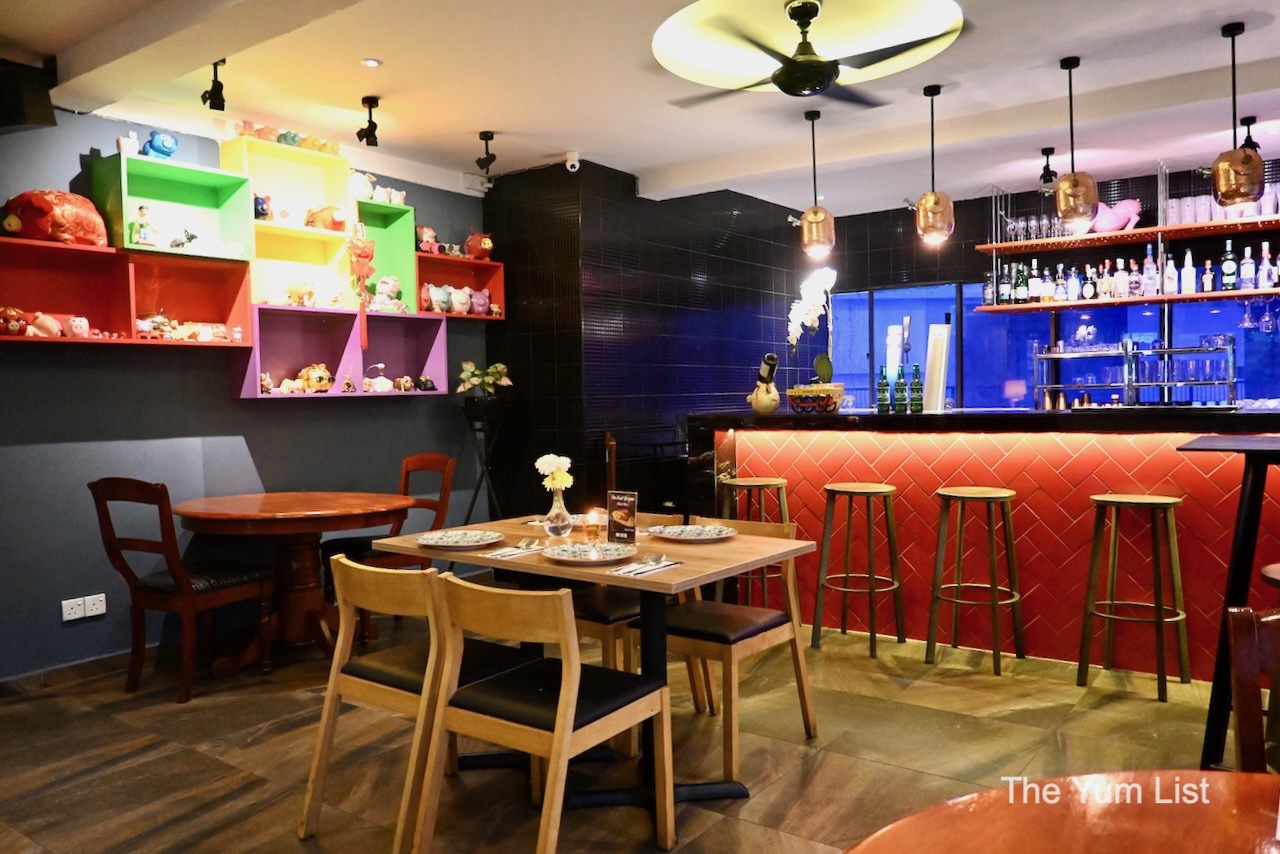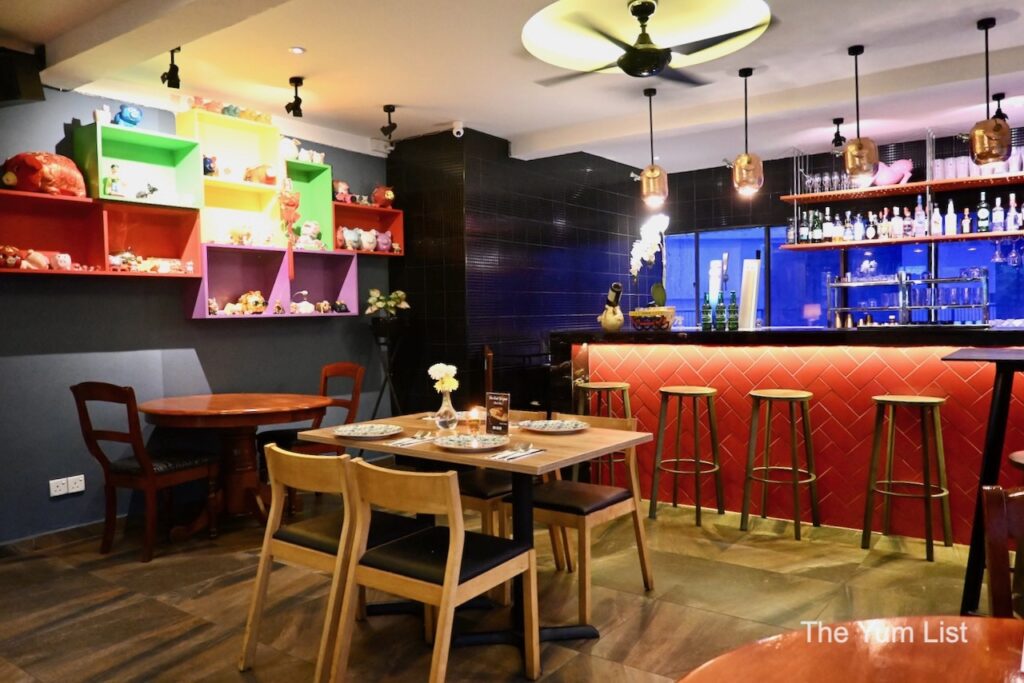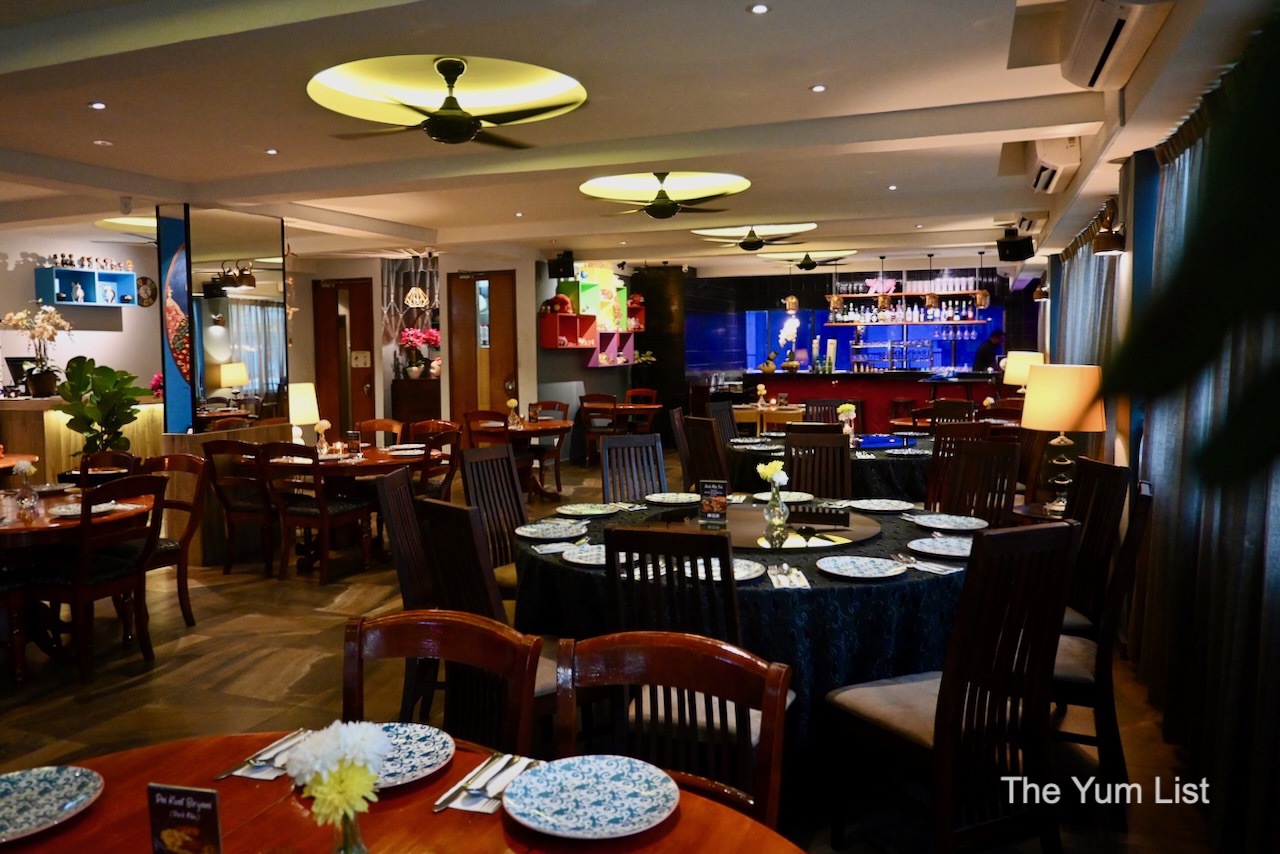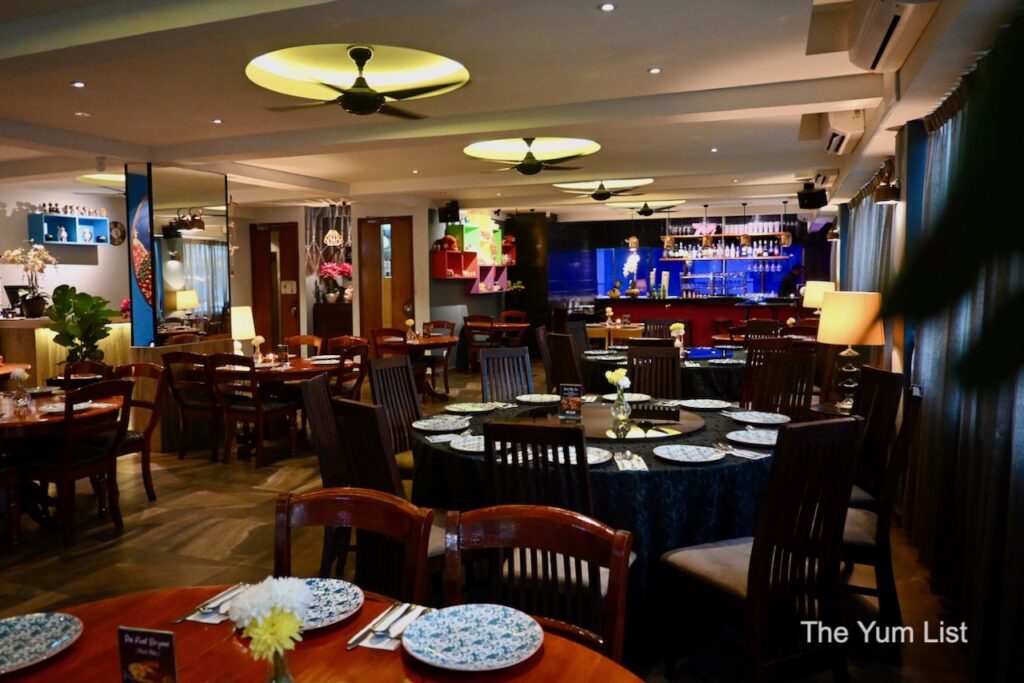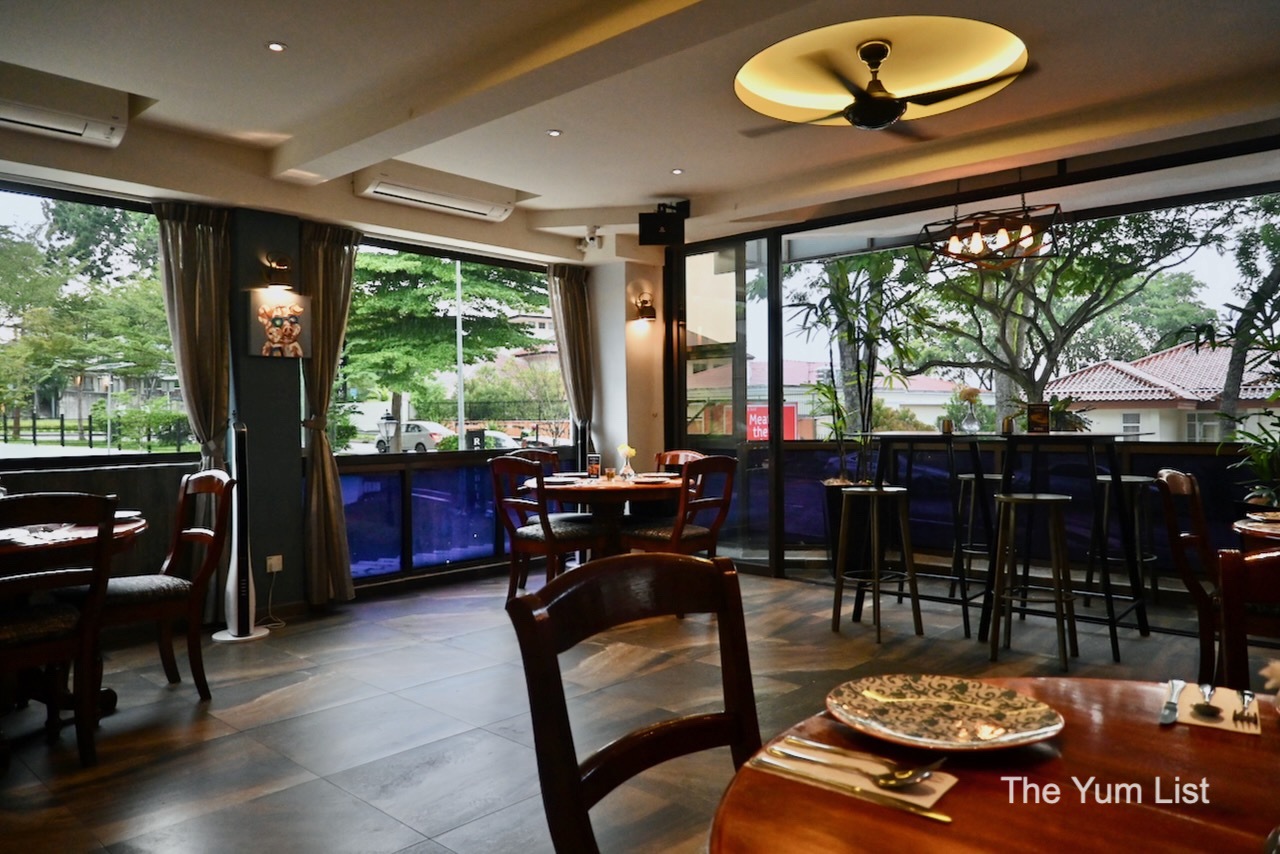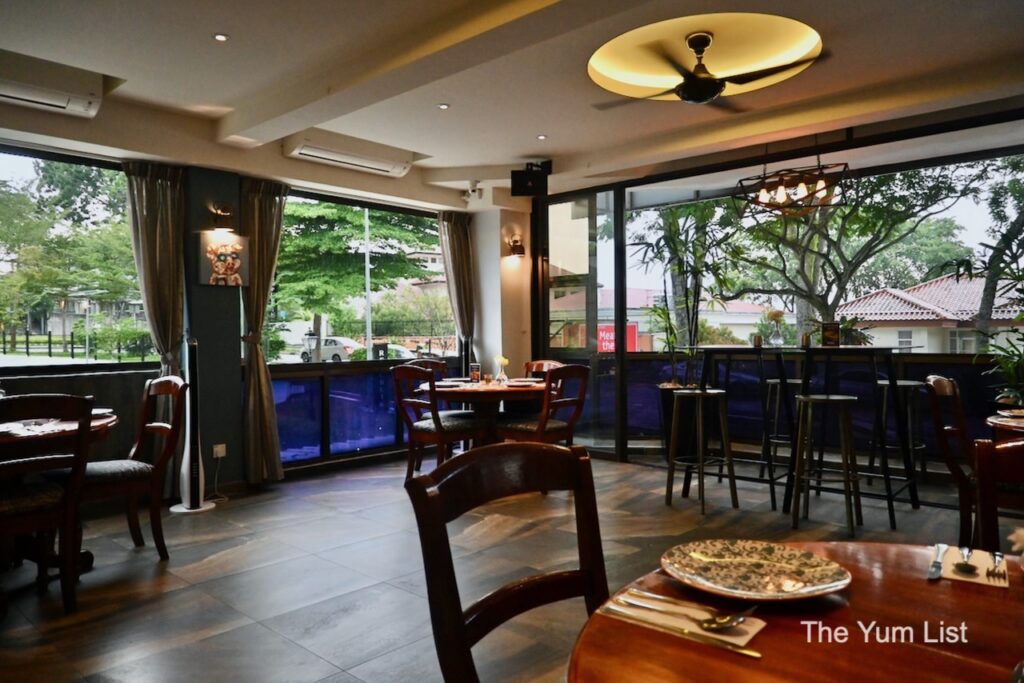 Meat the Porkers Restaurant
Occupying a freshly renovated, comfortable, yet spacious location in the convenient Plaza Damansara, Meat the Porkers is a versatile space. It's suitable for romantic dinners on the balcony, large groups and families in the main dining room, and private events in a separate space. Sprinkled around the restaurant, you will find piggy figurines collected by the owners on their travels and artwork painted by the multi-talented co-owner Aahana (she makes cakes, too!).
After a warm welcome from owners Herukh and Aahana, we were seated on the dining balcony. A gentle breeze kept us comfortably cool on a balmy Malaysian afternoon. (Large windows can be closed and the air con switched on for those sweltering Malaysian days). Drinks were recommended: a Mango Lassi (RM 12), refreshing, light and fruity sweet, a Mango Lassi with Malibu (RM 35), as with the first lassi but with a tropical Malibu twist, and a Ma'am Saab (RM 35, which means Lady Boss-Aahana's preferred tipple), a perfectly balanced gin cocktail with a hint of orange and vanilla, refreshing and tangy! It's ideal for cleansing the palate between spicy, savoury small bites.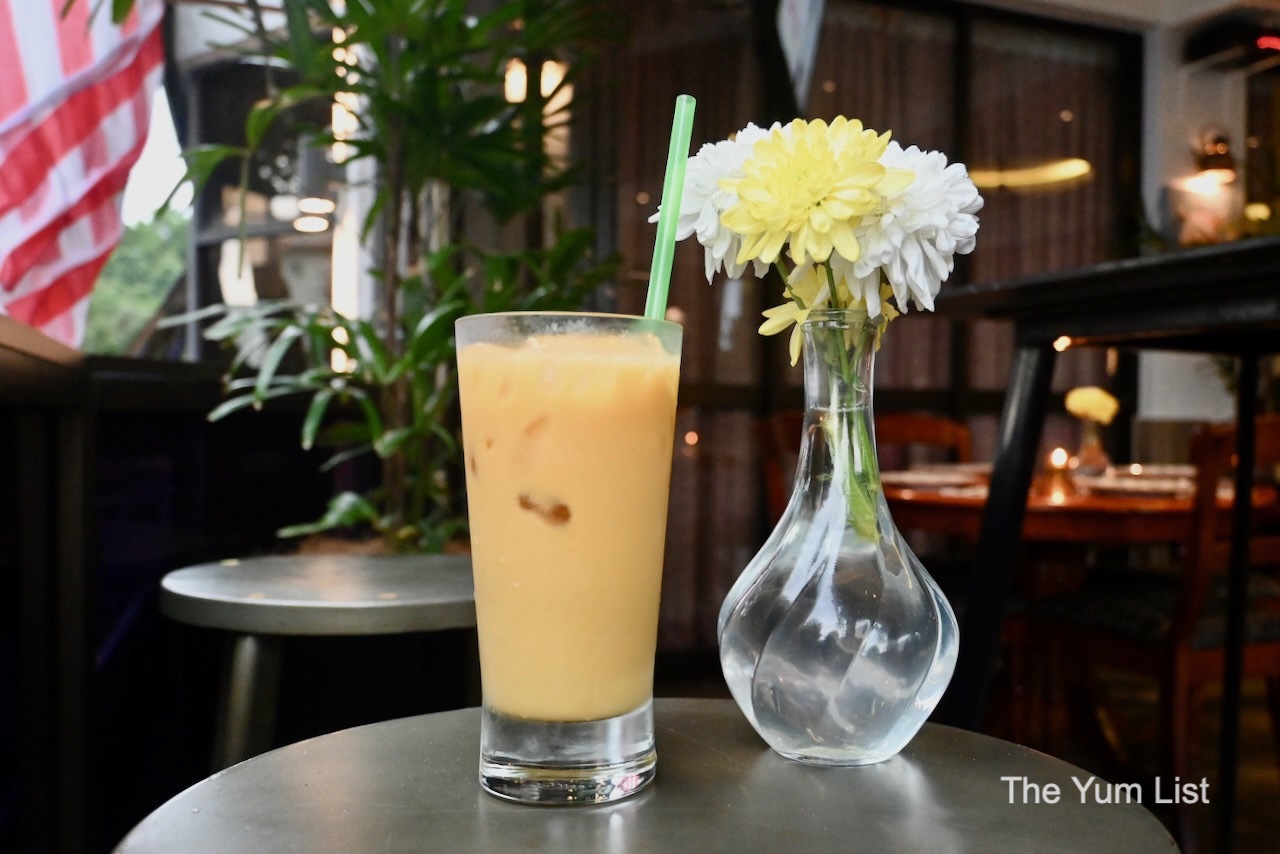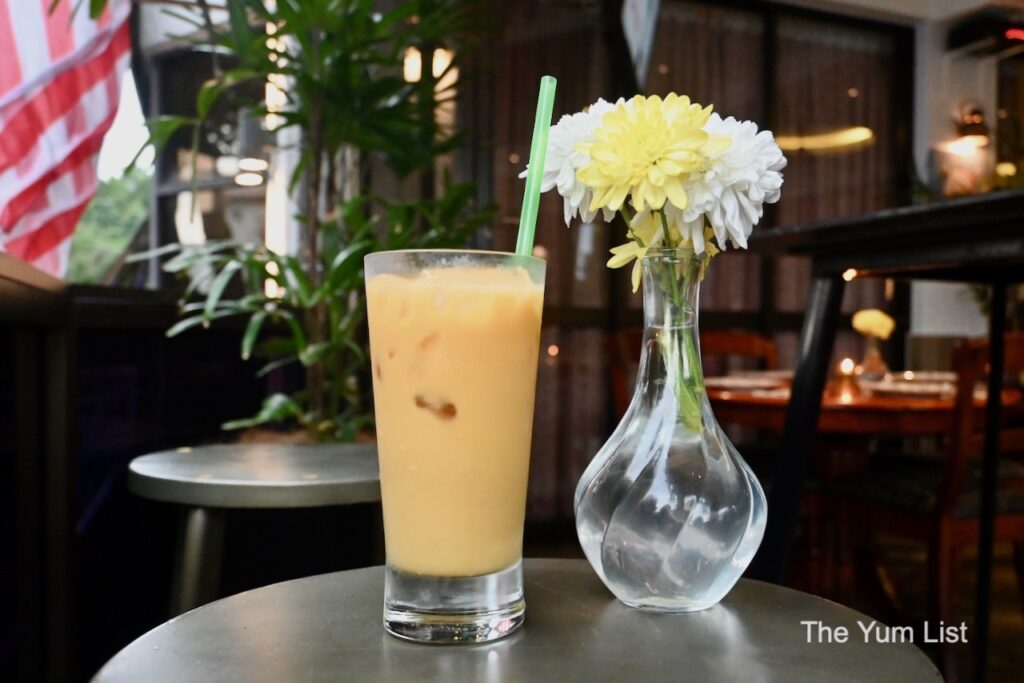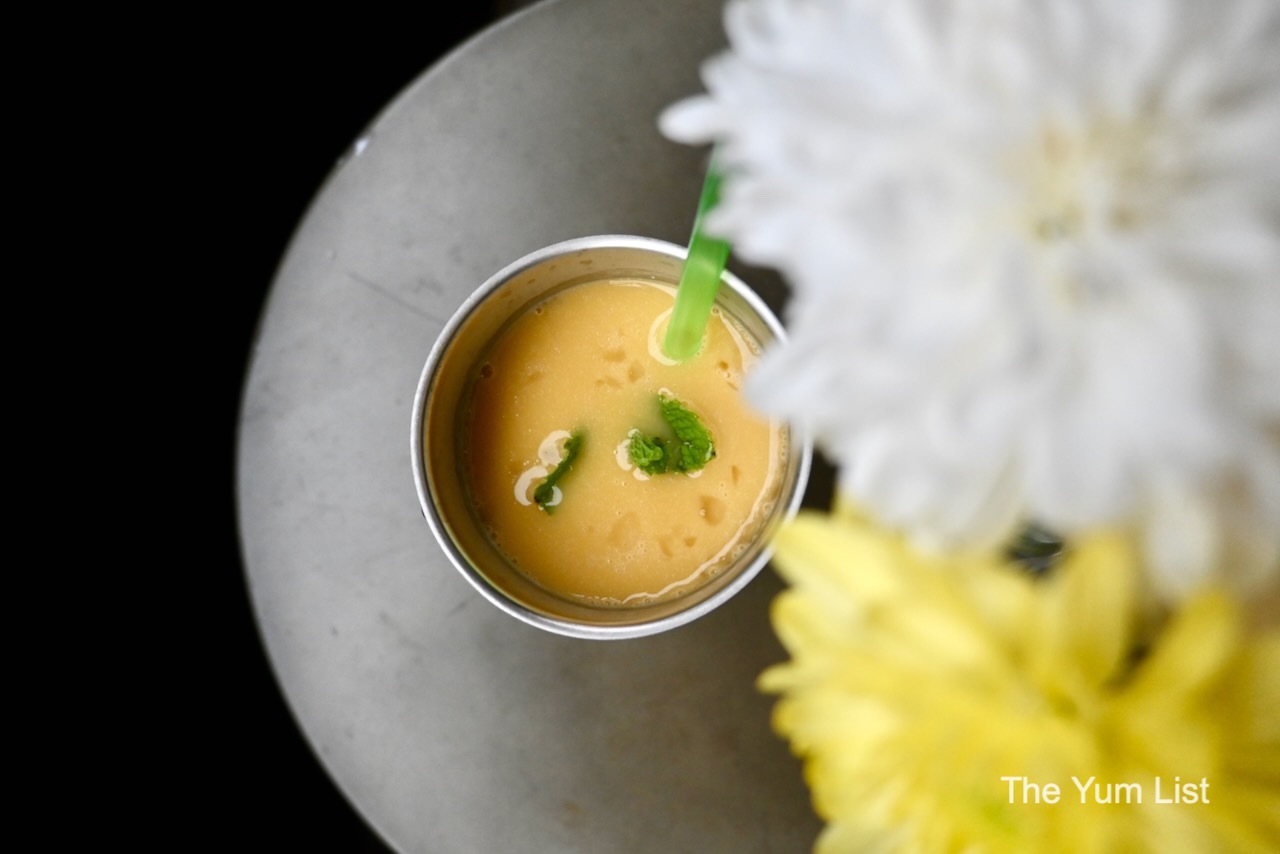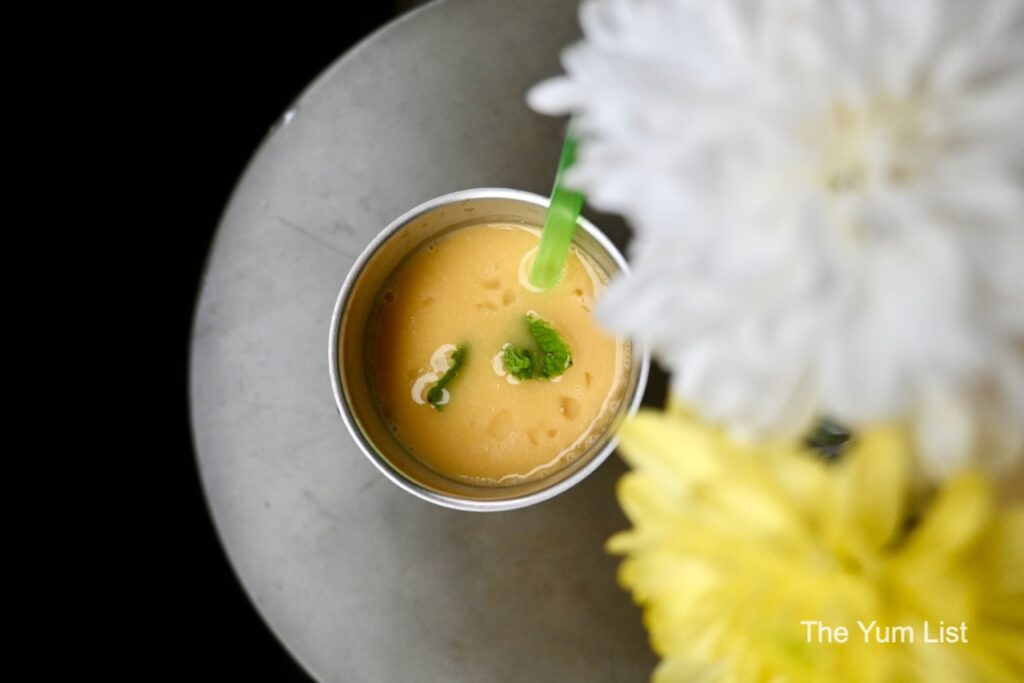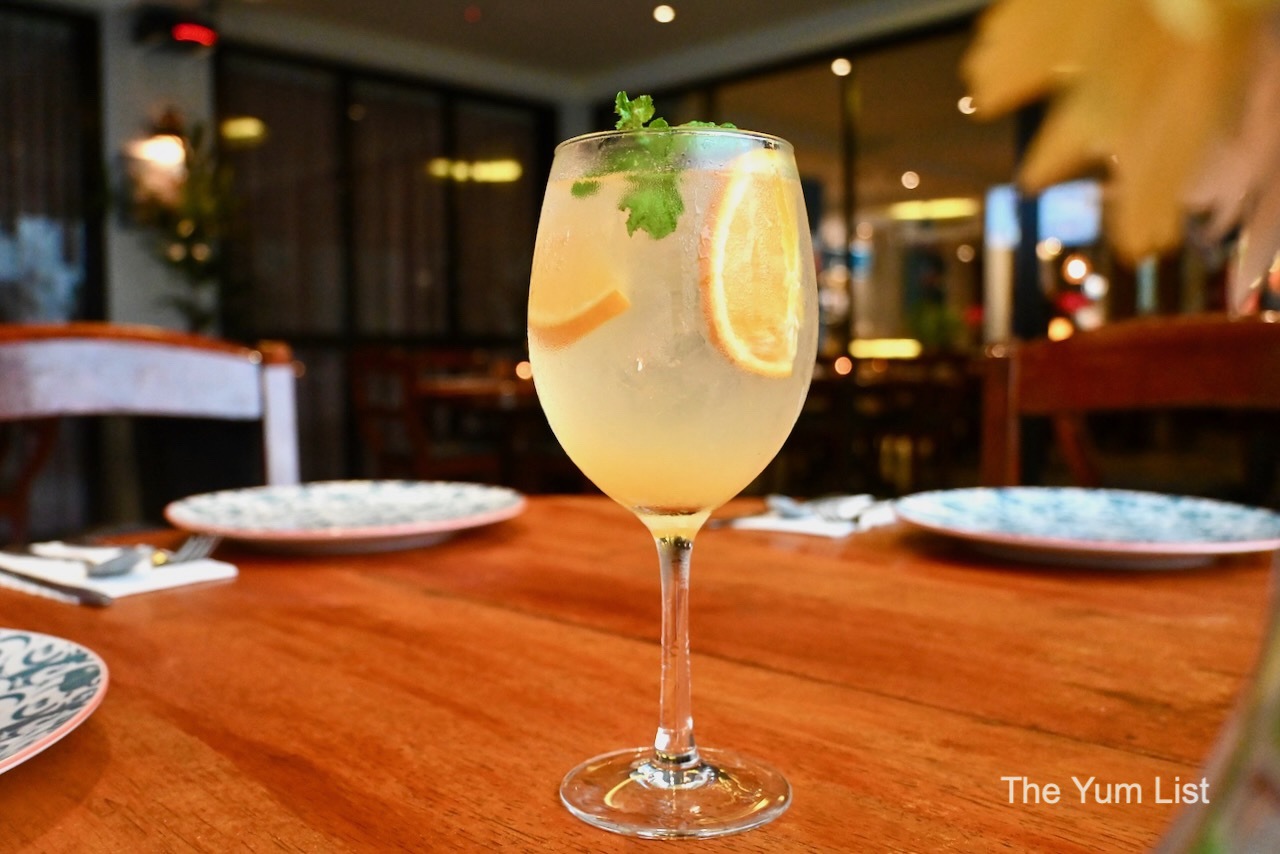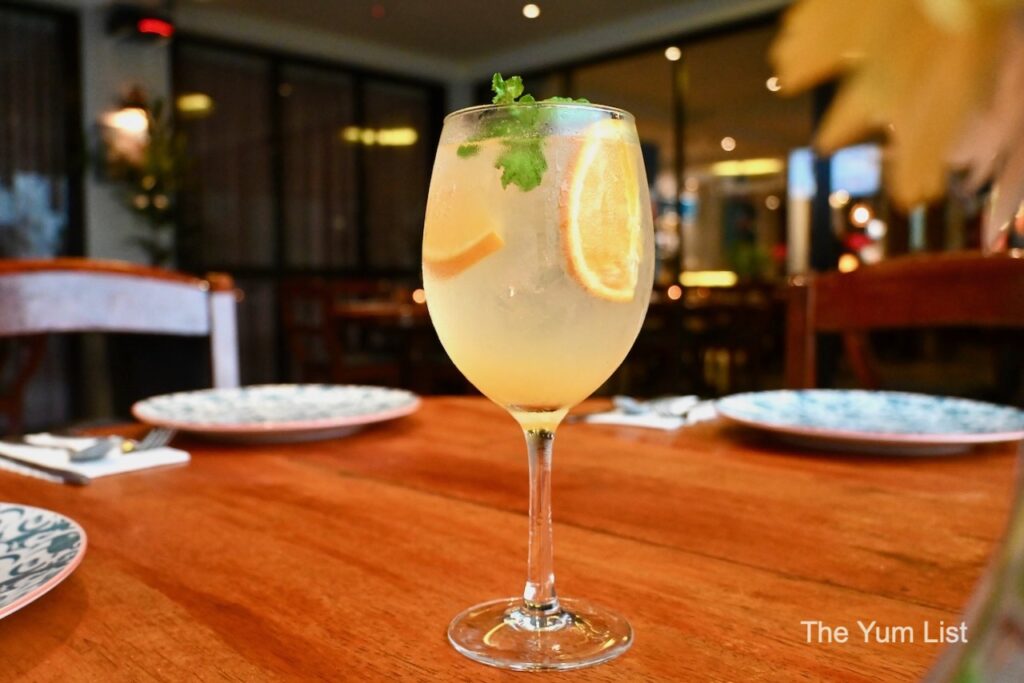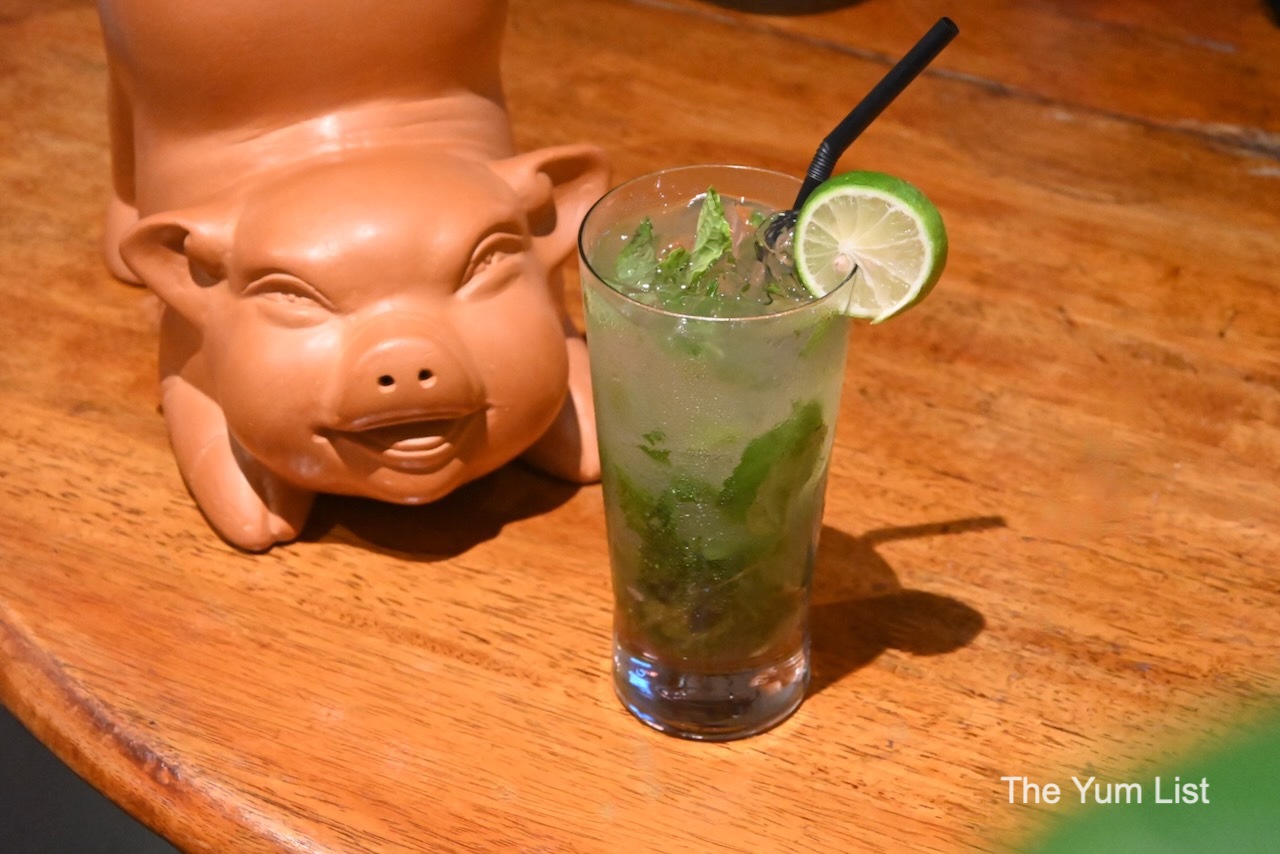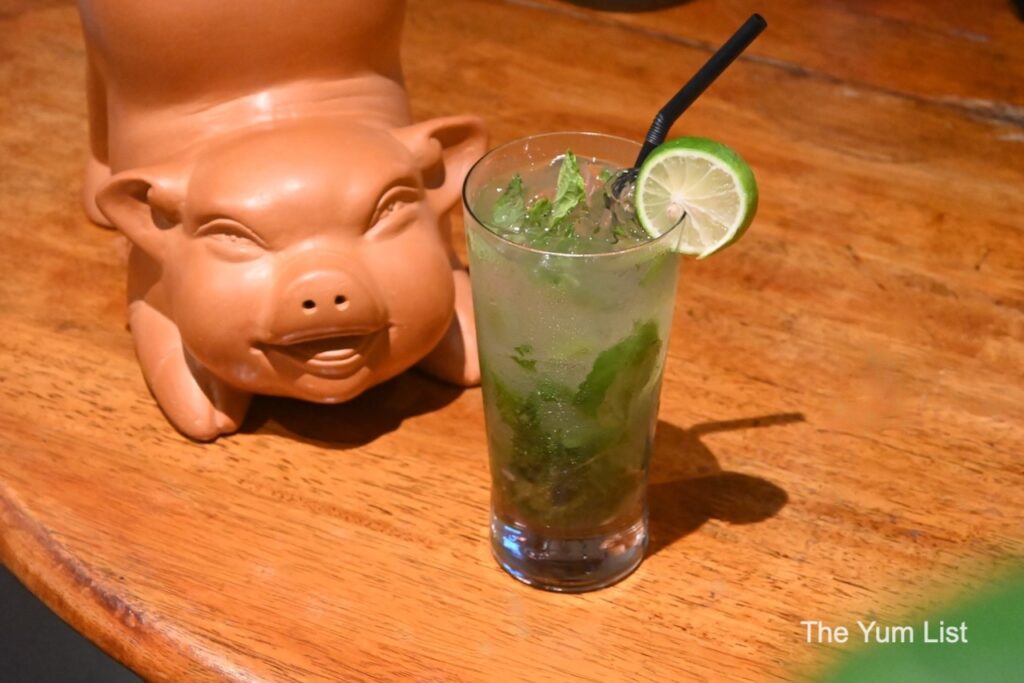 Porky Indian Cuisine Damansara
While awaiting our piggy feast, Herukh regaled me with the fascinating history of Meat The Porkers. To create the most delicious dishes possible, Herukh consulted with a specialized pork butcher to fine-tune recipes and identify which cuts of pork suited which dishes. The meticulously researched menu is tweaked every six months to keep things fresh and exciting.
Meat The Porkers Menu – Small Plates
As I marvelled at the dedication, love and care that Herukh and Aahana have put into this unique concept, our small plates began to arrive. We started with Crispy Pork Puri (RM 38 for five pieces – lamb and vegetarian options also available), a crispy sphere filled with minced pork and seasonings topped with a thin gravy. I popped the whole thing into my mouth, and the flavours exploded. It was very similar to a taco but so much easier to eat! The meat was moist, the seasoning well balanced, and the shell crispy. The gravy added a little bit of tang.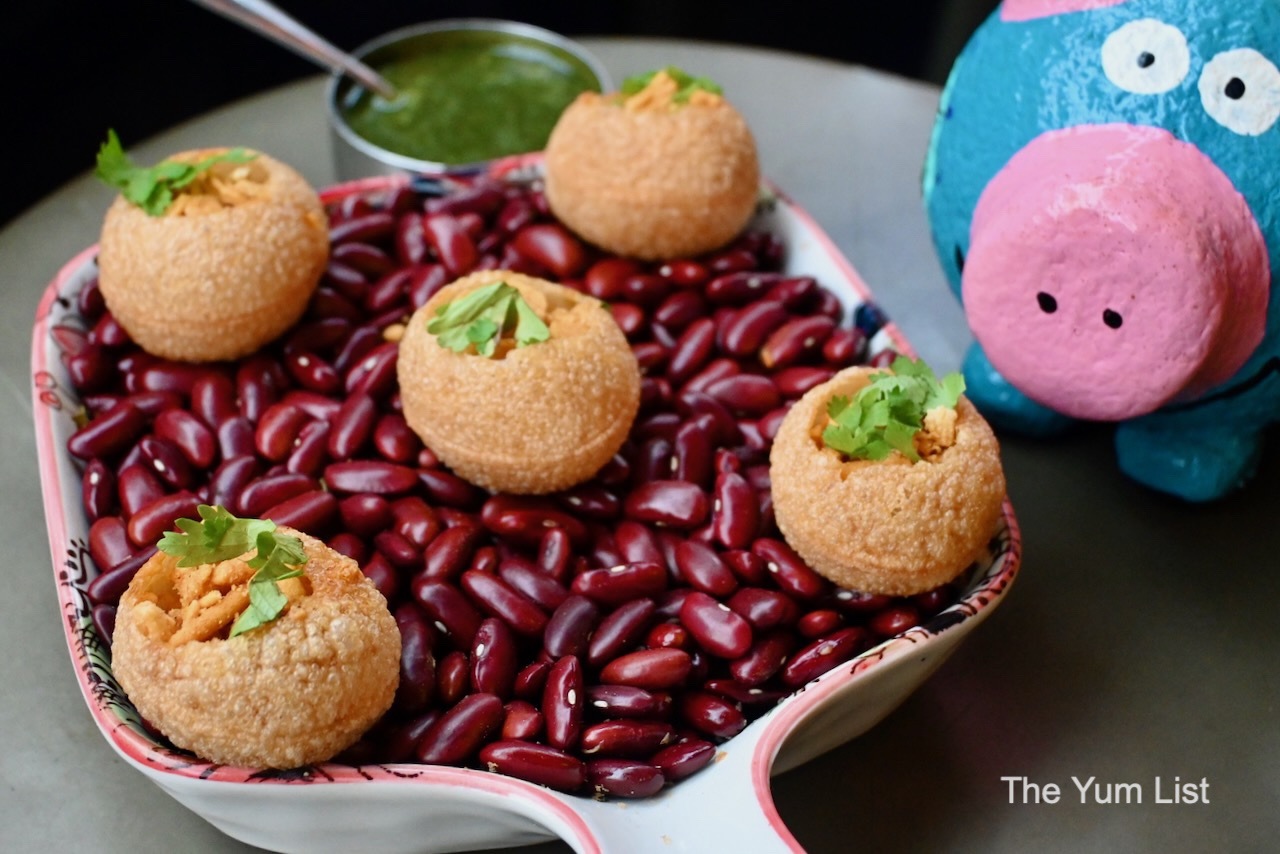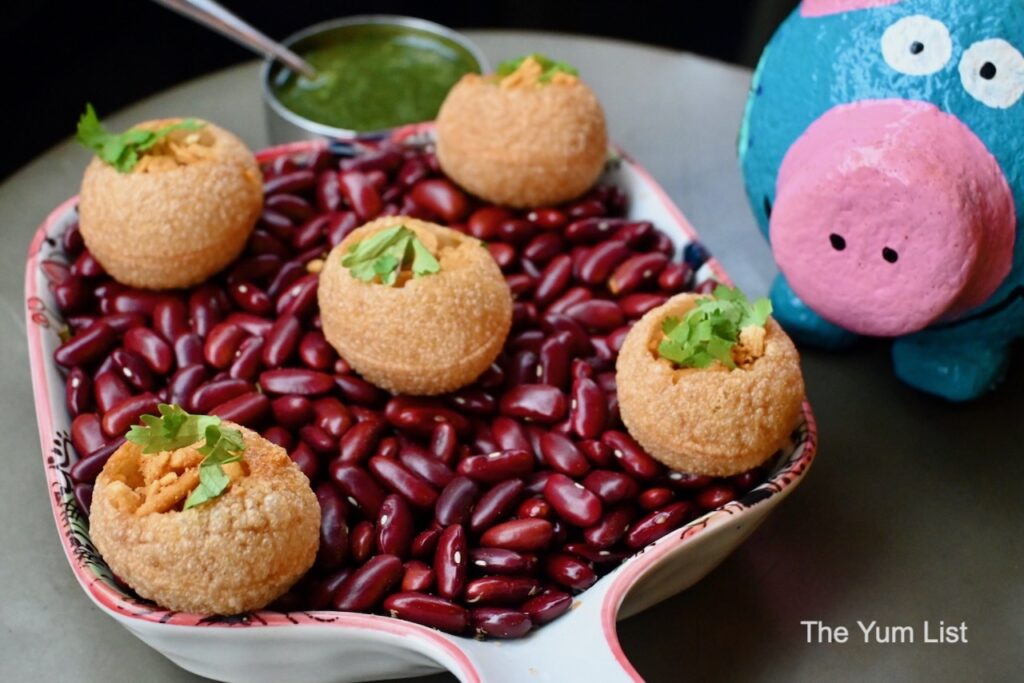 Next, up, streaky Bacon-wrapped Chicken Tikka (RM 30 for four pieces) were flavourful mouthfuls, made even better with a squeeze of lime – salty, tangy and rich. I challenge you to stop at just one of these!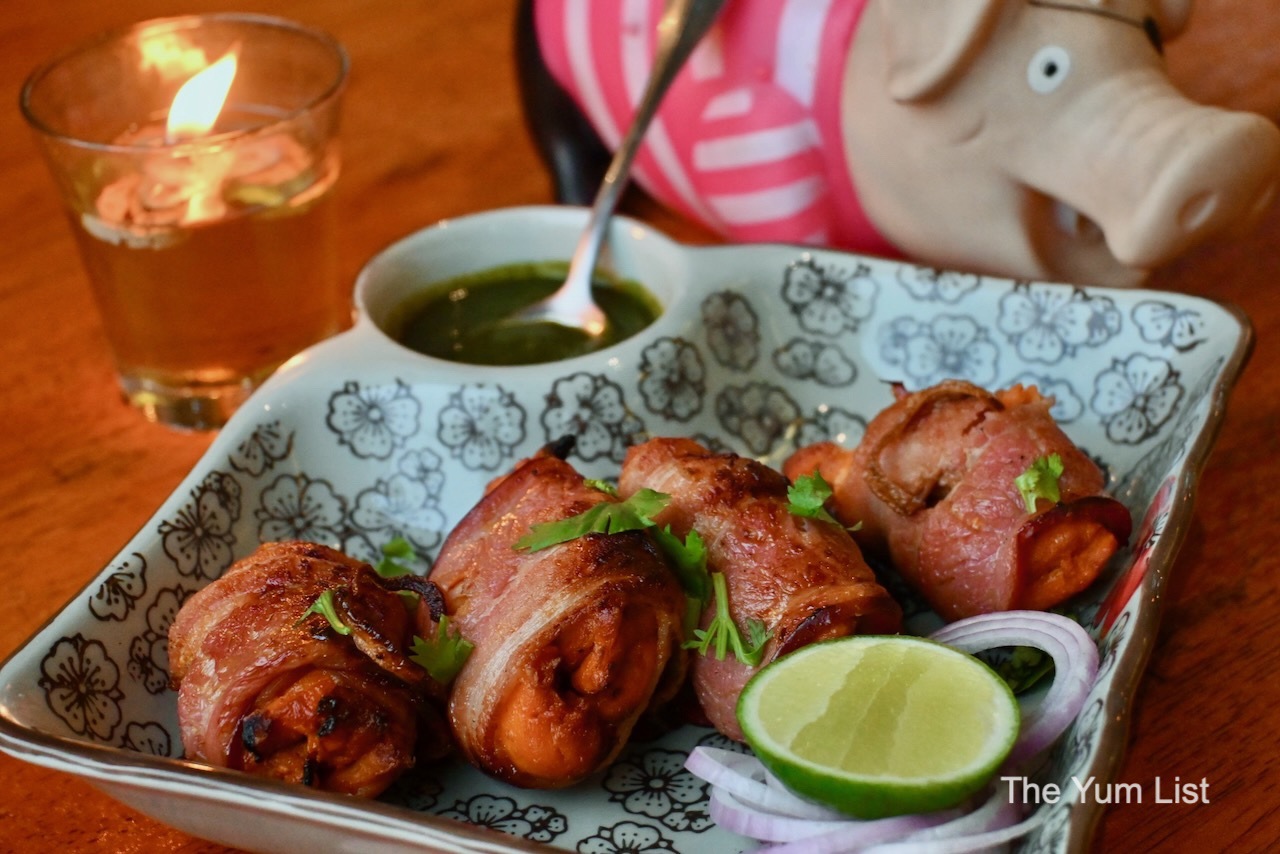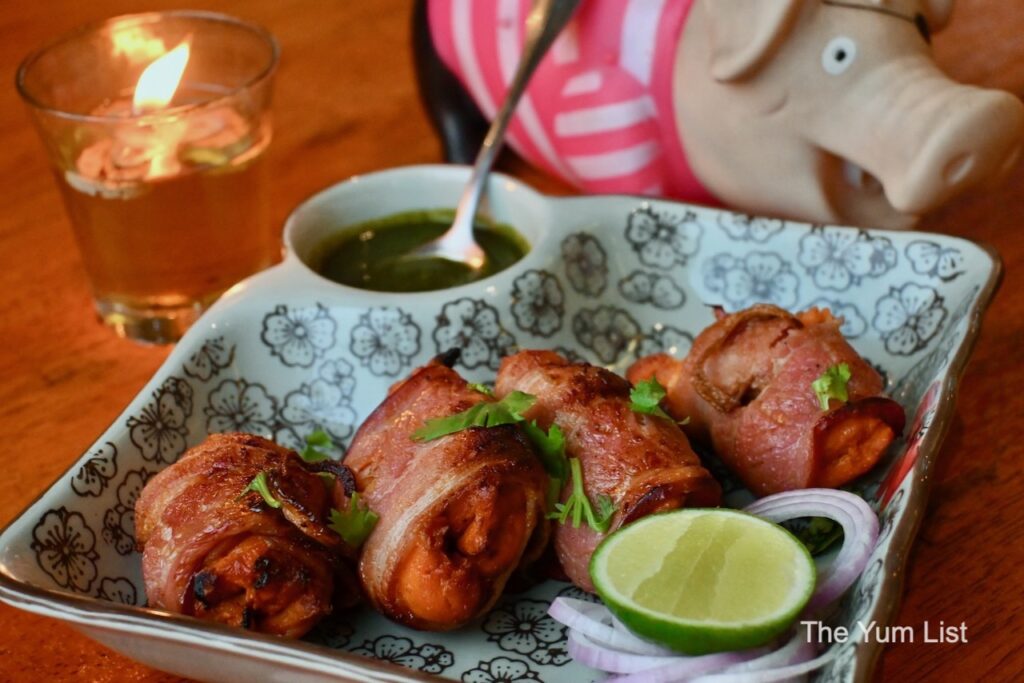 The Tandoori Pork Ribs (RM 60) have evolved over time. Initially, they were served as a slab. However, the team now goes through the trouble of separating each rib and then marinating them for 48 hours so each piece benefits, ensuring maximum taste. Topped with curry leaves and served with chilli and mint sauces, these ribs were fall-off-the-bone tender. They were so flavourful I chose not to use sauce.
We moved away from pork to Spicy Mutton with Crispy Naan (RM 45). The flatbread was so good, even on its own! I have never had crispy naan before, but it was amazing – something you can eat with every dish served.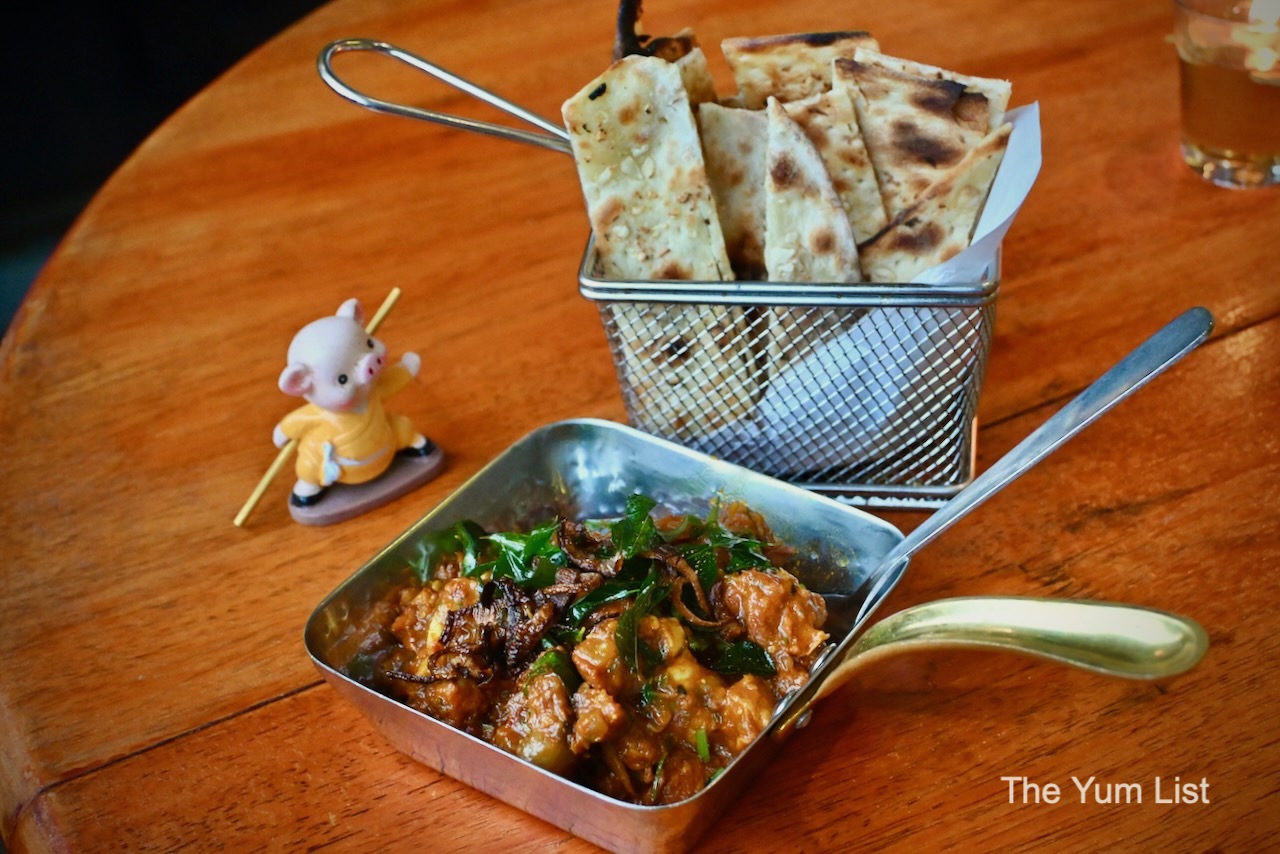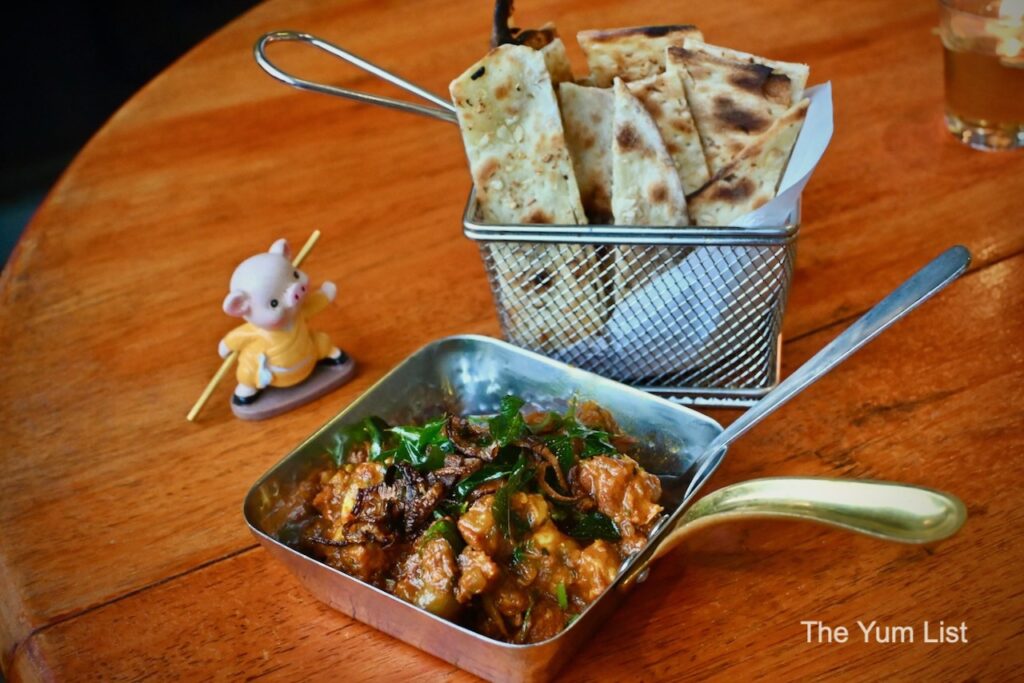 Moving right along to our next recipe, Palak Fish Tacos (RM 42 for three pieces) saw deep-fried sea bass on a mini tortilla topped with palak spinach gravy. Absolute heaven. The fish was firm and perfectly cooked, and the spinach gravy added a bit of extra oomph and creaminess.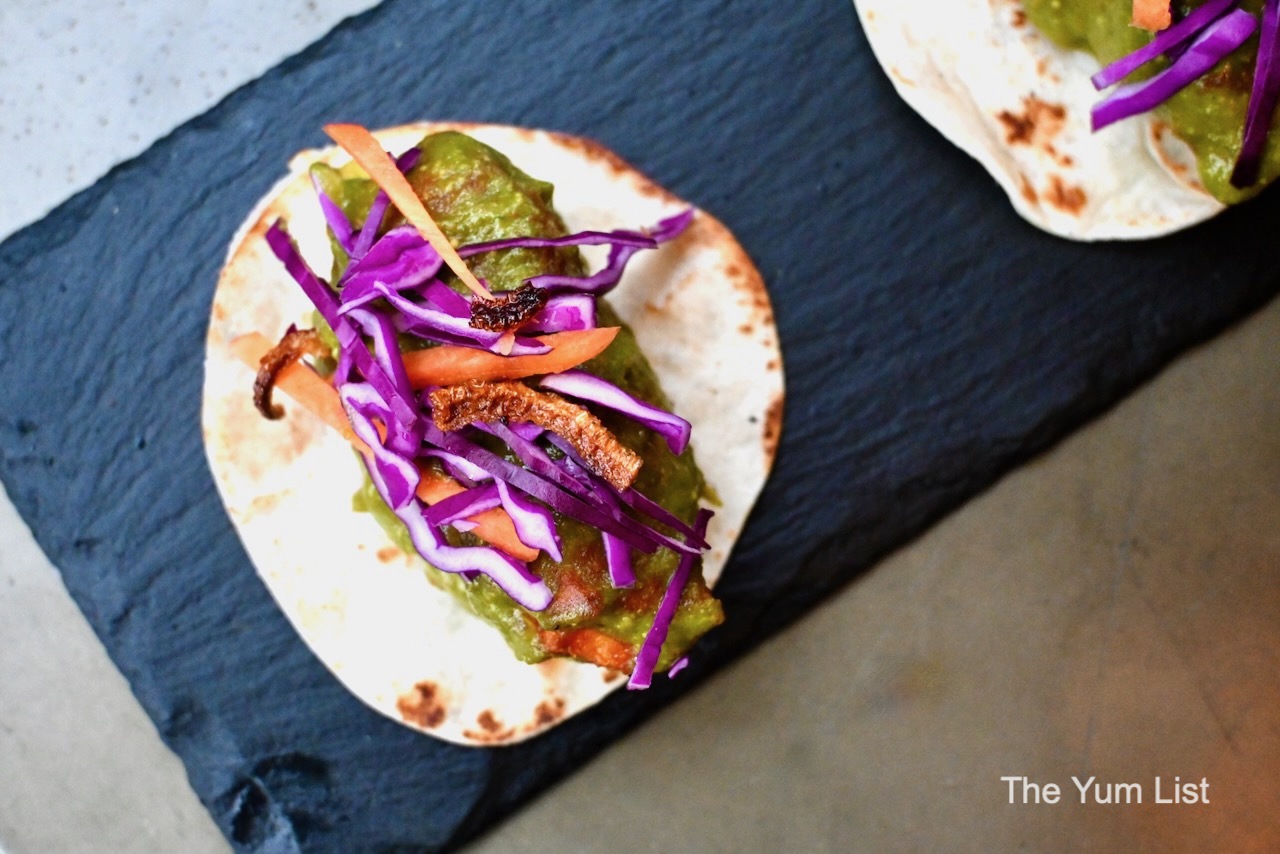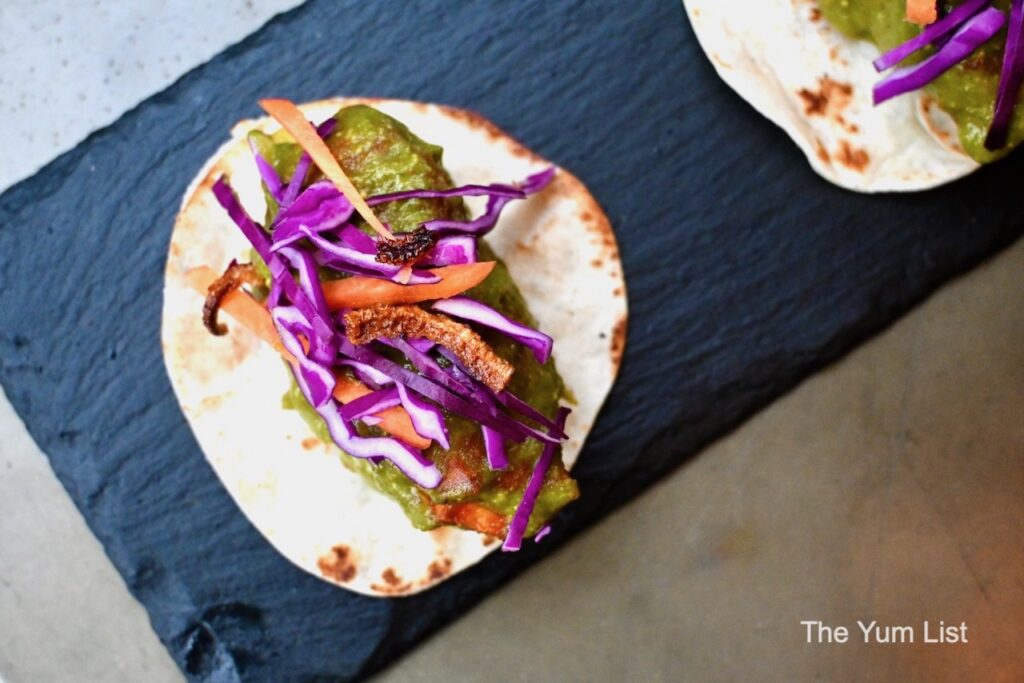 You may have lost hope for meat-free dishes, but Meat the Porkers, do have several on the menu. The Vada Pav Bites (RM 24 for four pieces) are a tray of vegetarian potato dumpling sliders. They might look small but were big on flavour with desiccated coconut, potato, curry leaf, brioche, mint and chilli sauces.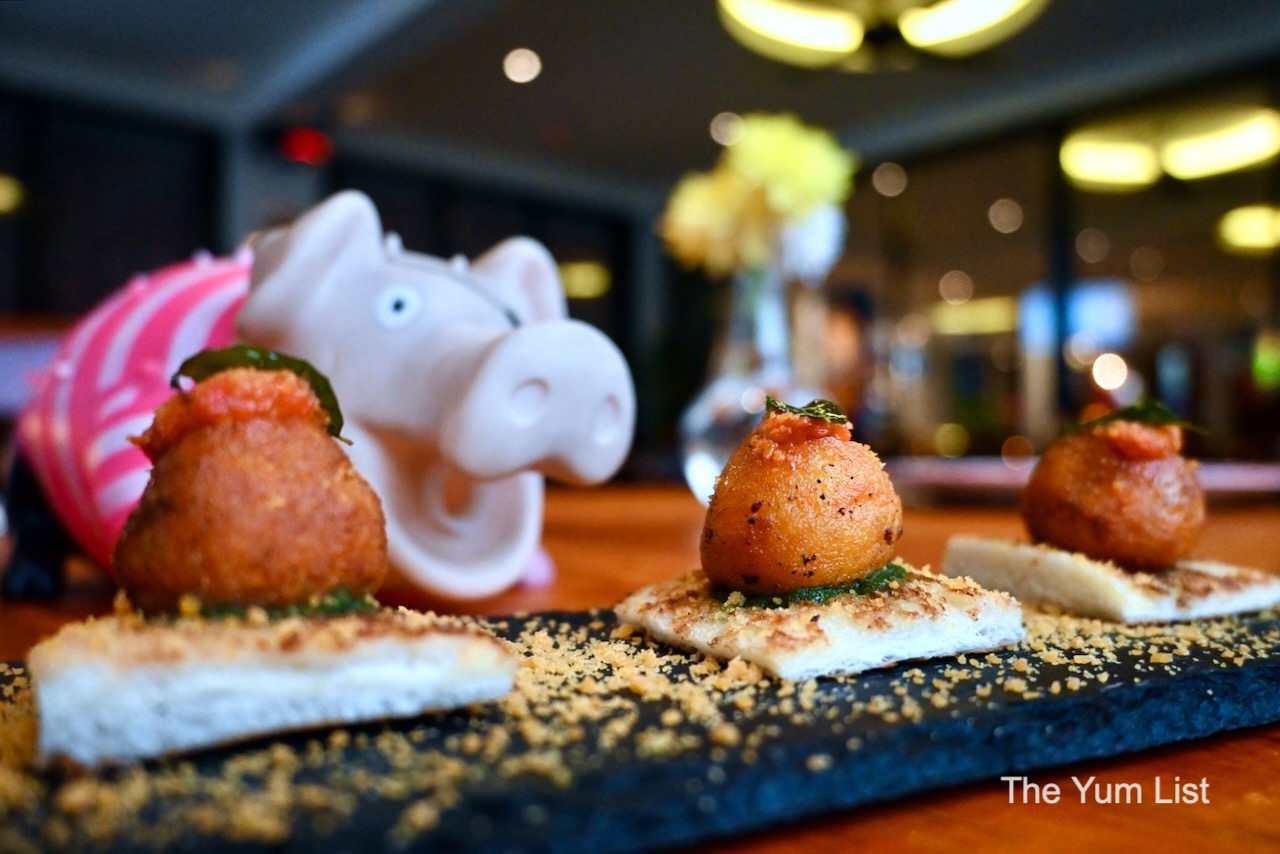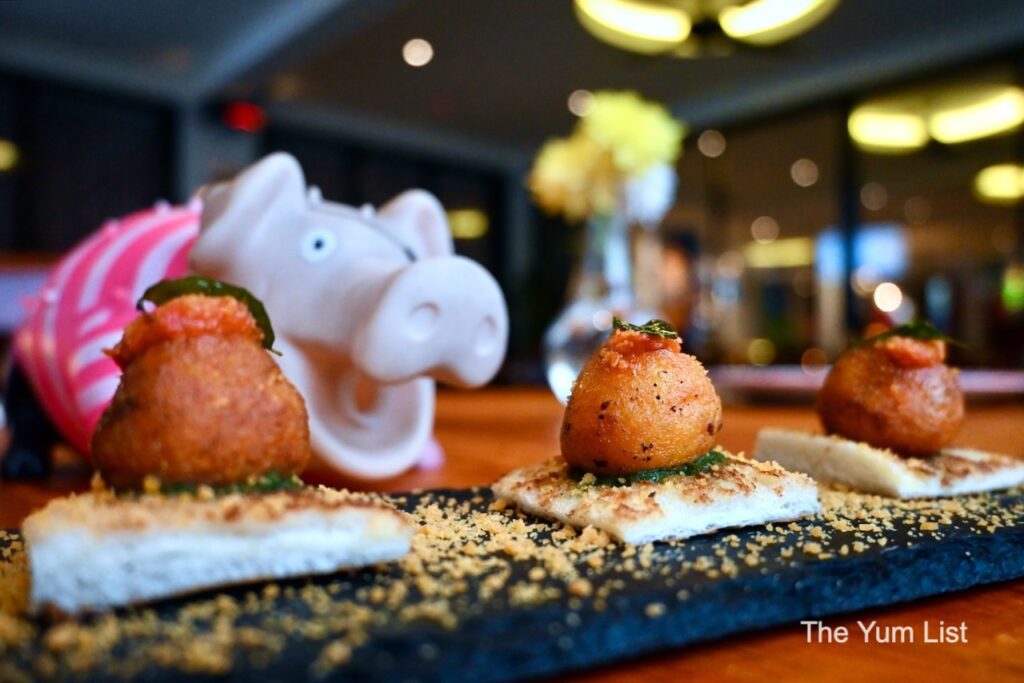 Last but not least was my absolute favourite, Prawn Mirchi Masala with Crispy Garlic Naan (RM45). Do not let the "dry" in the dish description fool you; there was nothing dry about these prawns. The fresh prawns (never frozen) were cooked until they had a spring to the bite and topped with a drizzle of tomato and onion gravy. Mouth-watering, sweet, firm, savoury – I could eat these all night!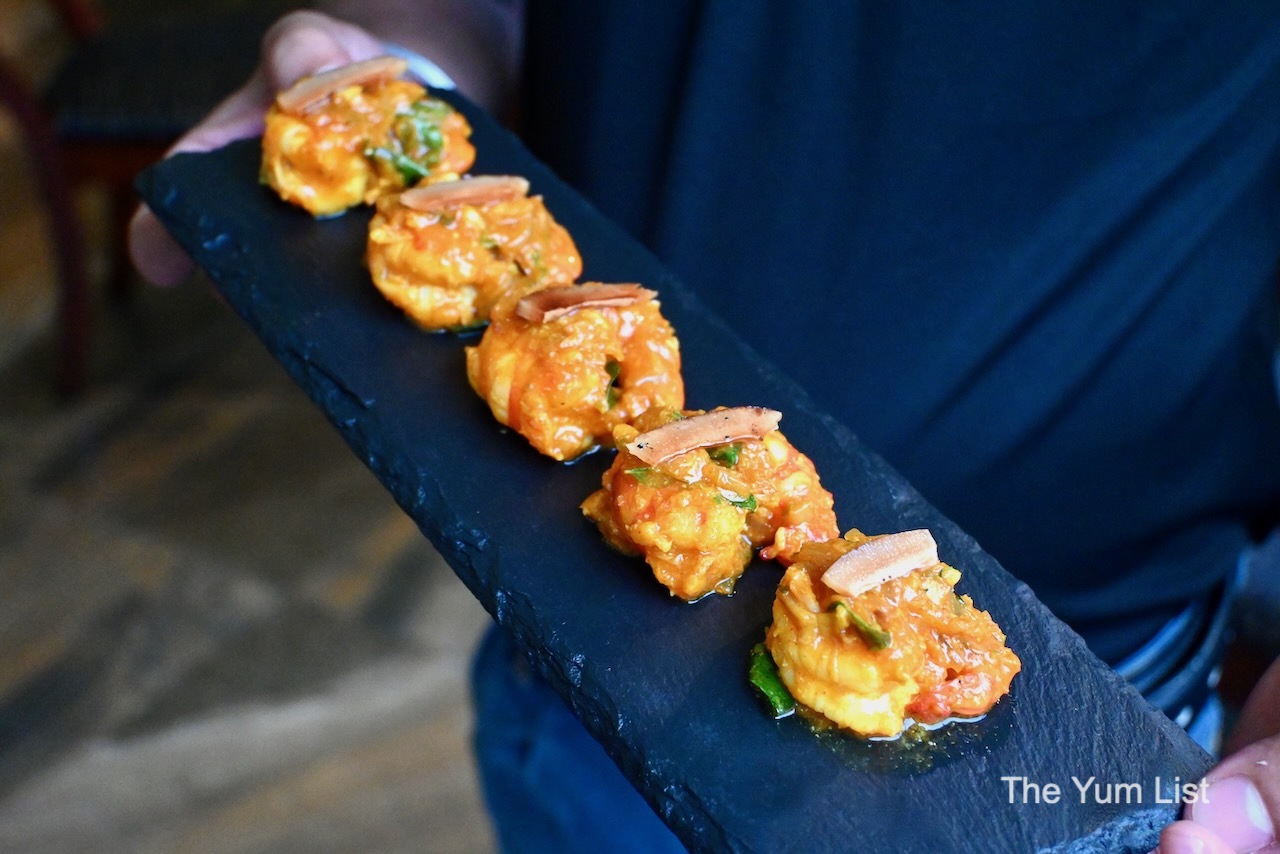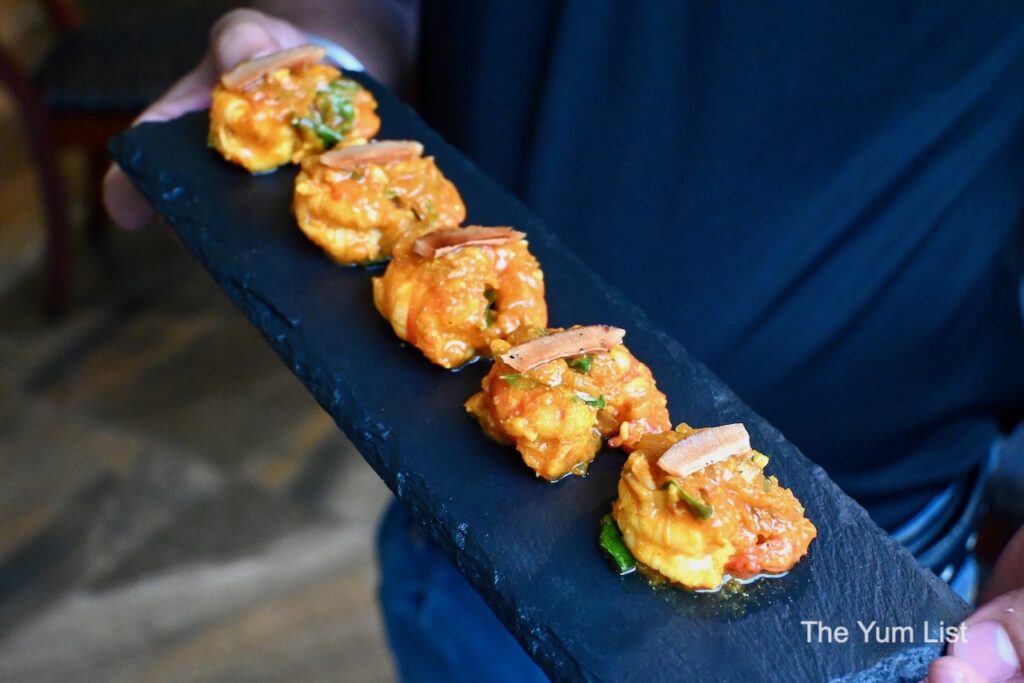 Between bites and chatting with Herukh (who is hilarious), I learned so much about his passion for all things culinary, his business acumen and his adorable young family (twin boys!). The waitstaff was polite and attentive, and I felt like I was dining with old friends.
Main Menu – Porky Indian Cuisine
Just when I didn't think I could manage another bite, along came the mains with Bacon and Cheese Naan (RM 15) leading the way. What combination could be tastier? Fluffy, chewy naan, crispy bacon and gooey cheese – I could eat this every day. I could have happily stuck with the naan for the rest of the meal, but then I spotted my go-to Indian dish, Butter Chicken (RM 35). This was my top pick of the mains – moist, perfectly cooked chicken in a sunset-orange, creamy, sweet buttery gravy. Bliss. Next was the homemade Palak Paneer (RM 30, made with buffalo milk for the perfect texture) in spinach gravy. This was again superb – the creamiest, tastiest paneer and even better with the bacon and cheese naan.
Also partnering well with the naan was the Goan Pork Vindaloo (RM 35) featuring balanced spice and a nice vinegary tang, and the Prawn Masala (RM 45), similar to the dry prawn masala just with more gravy. As with the small plate of the same name, the prawns were perfectly cooked, firm, sweet and juicy.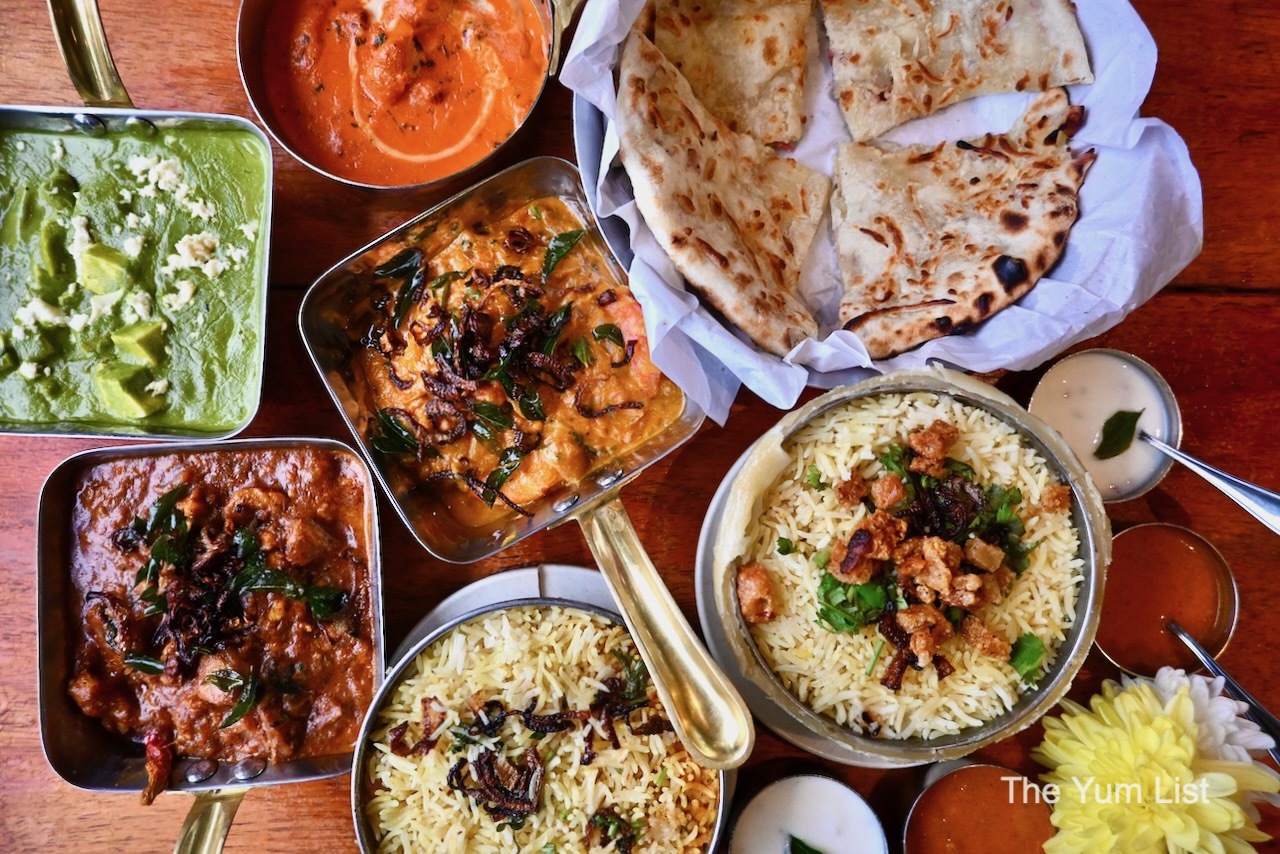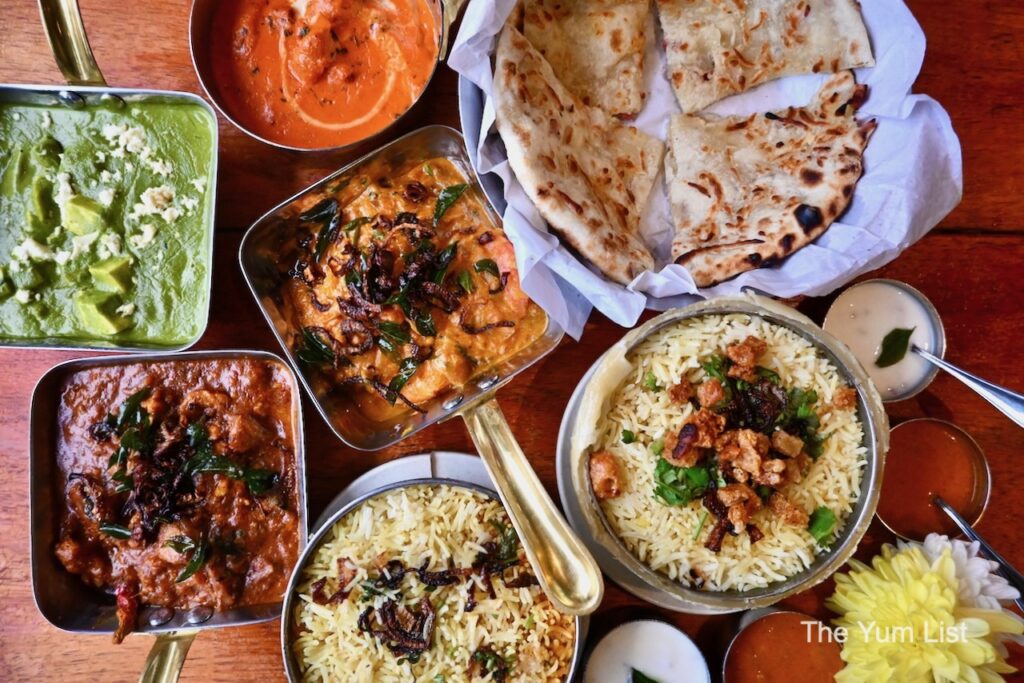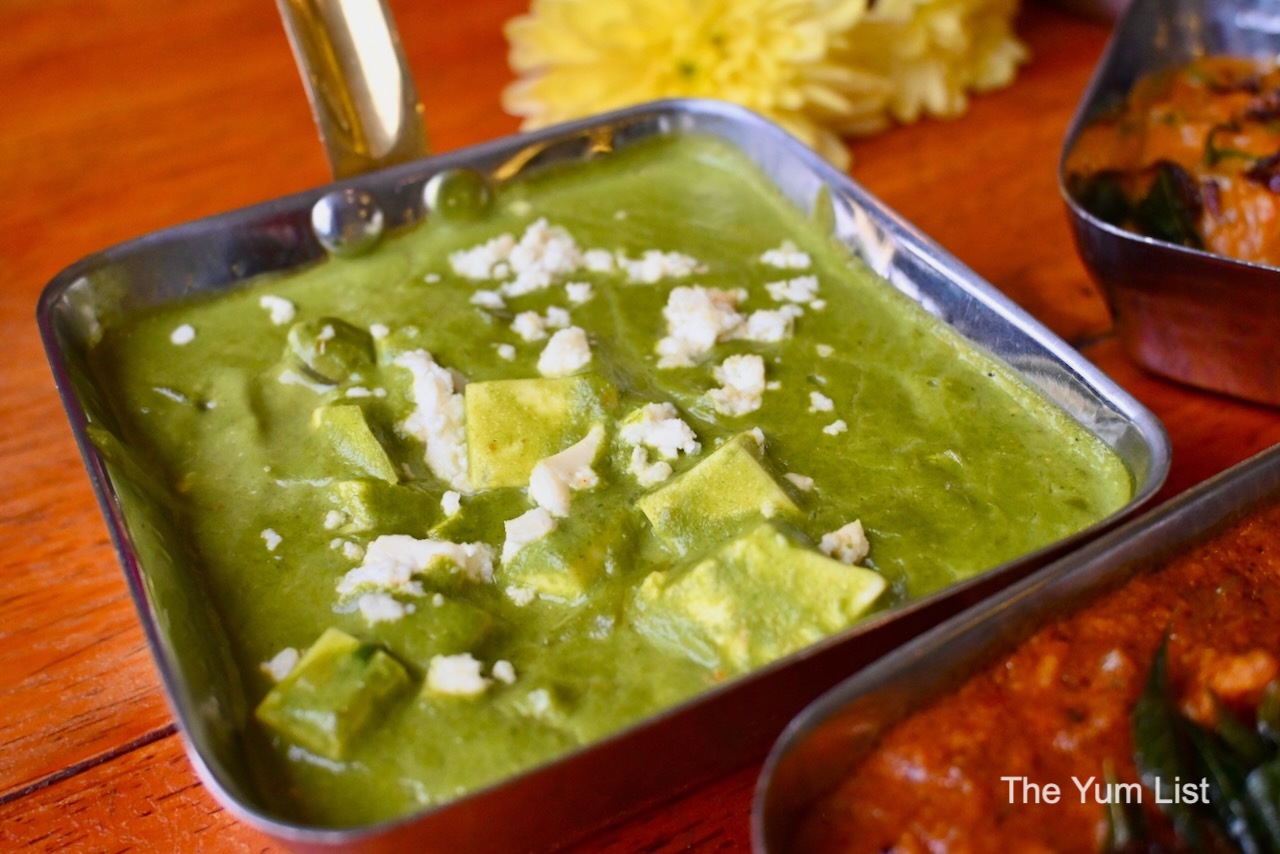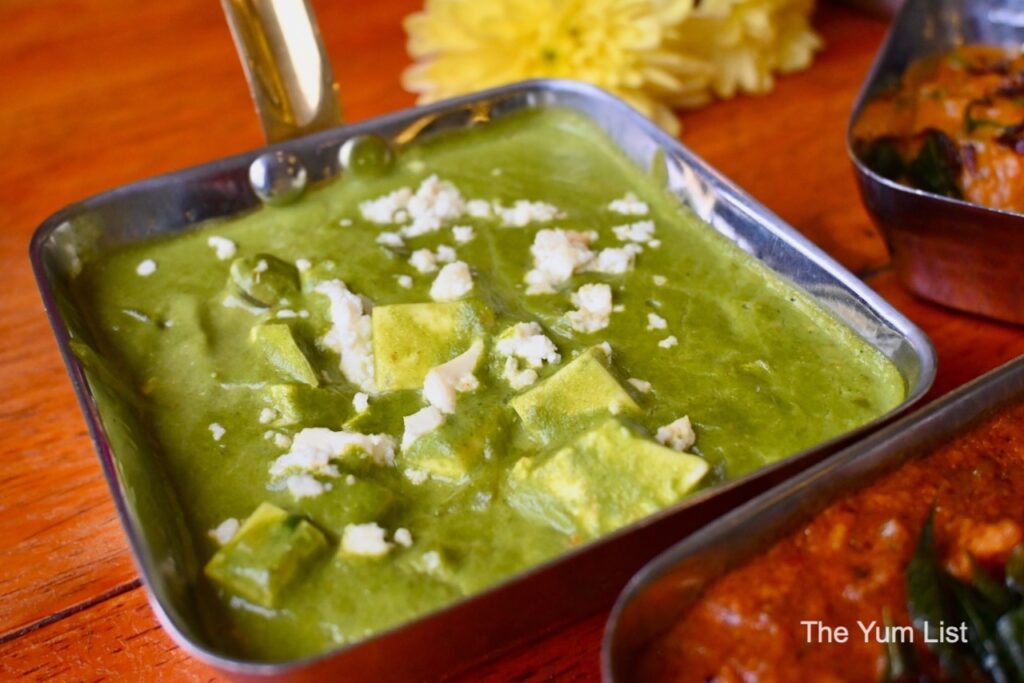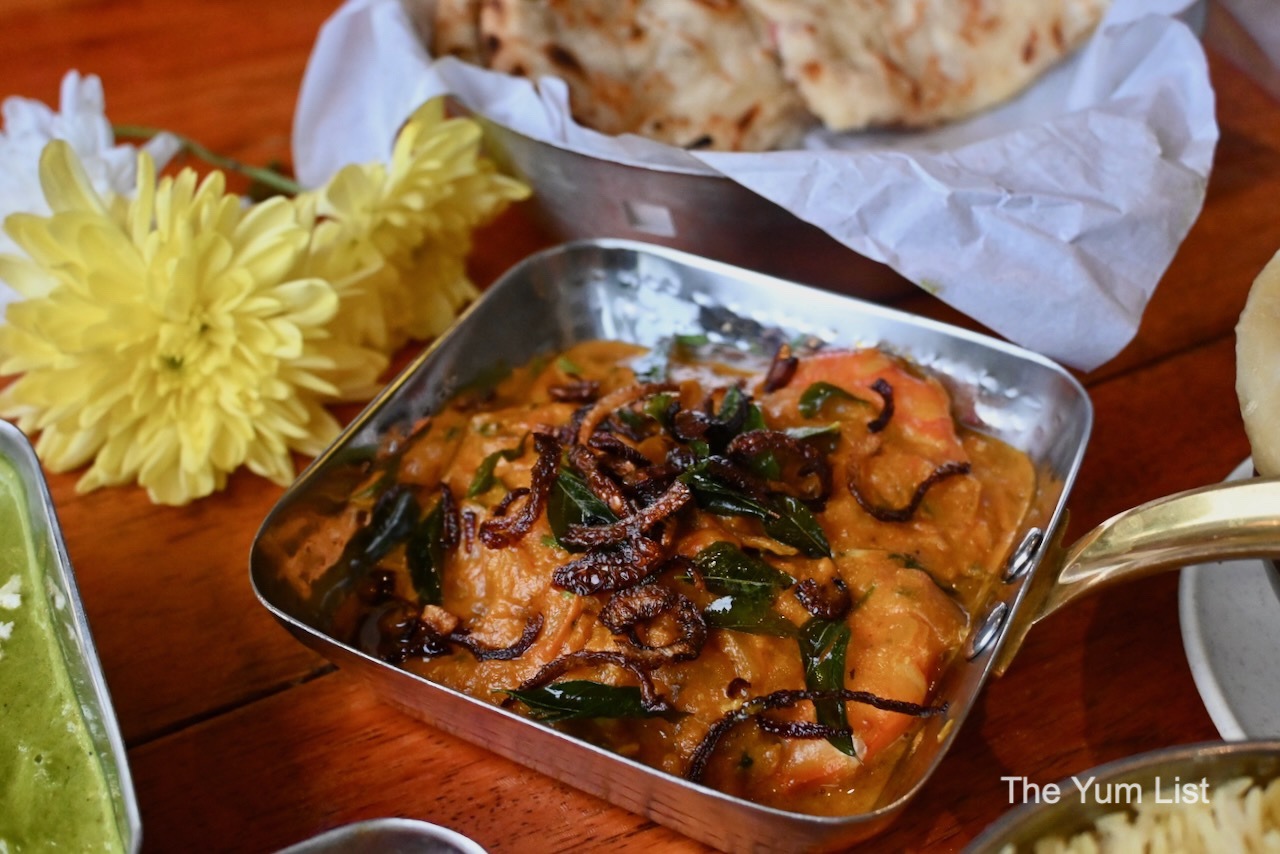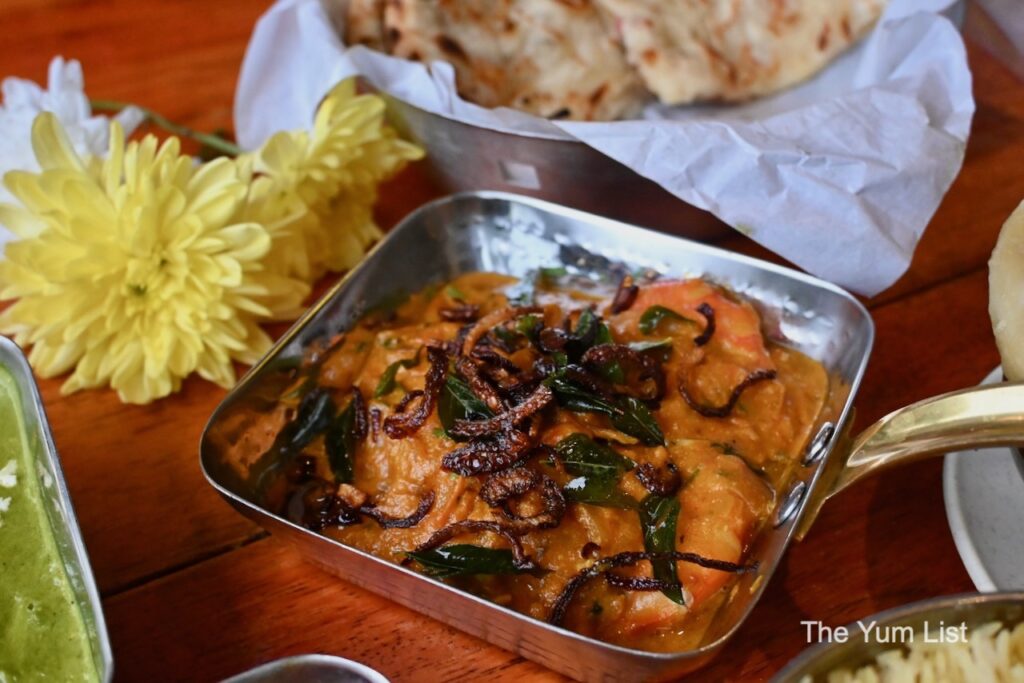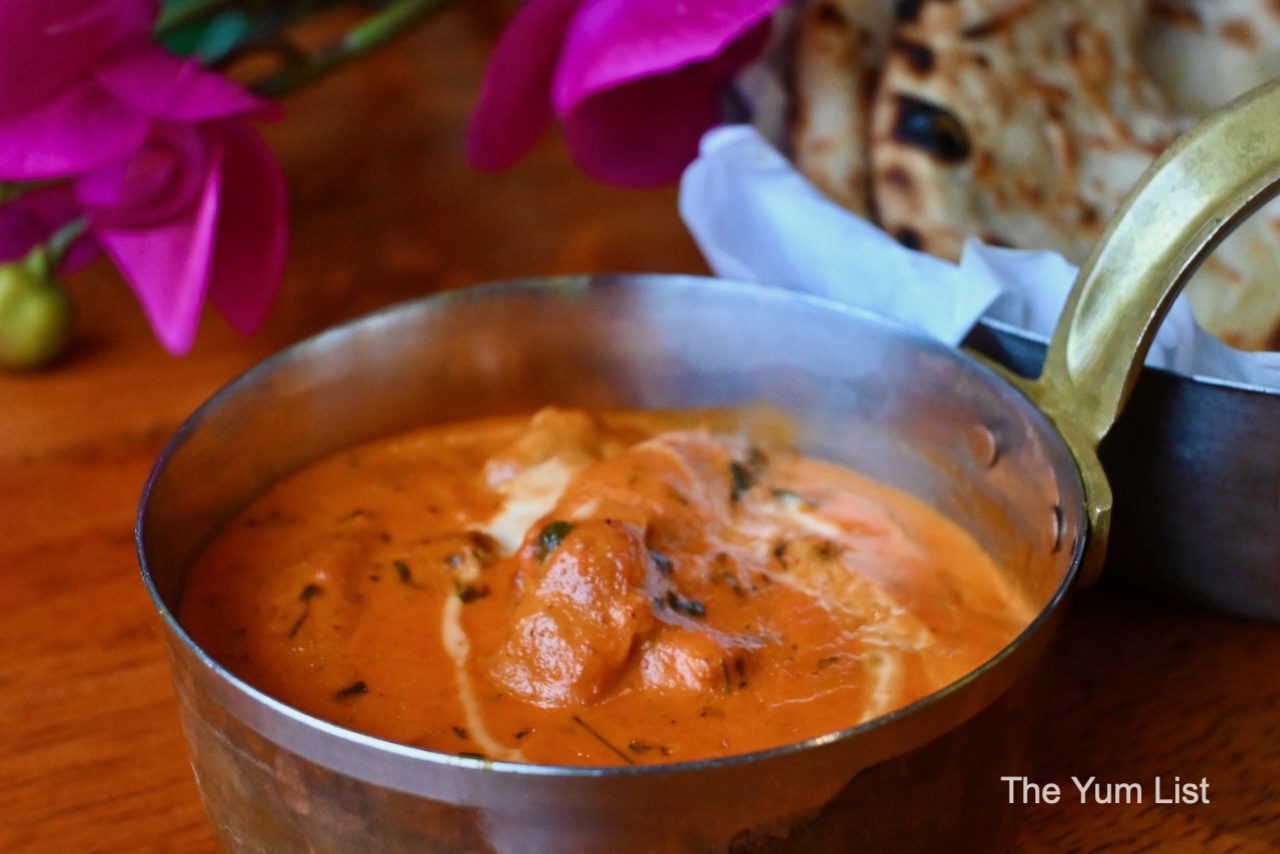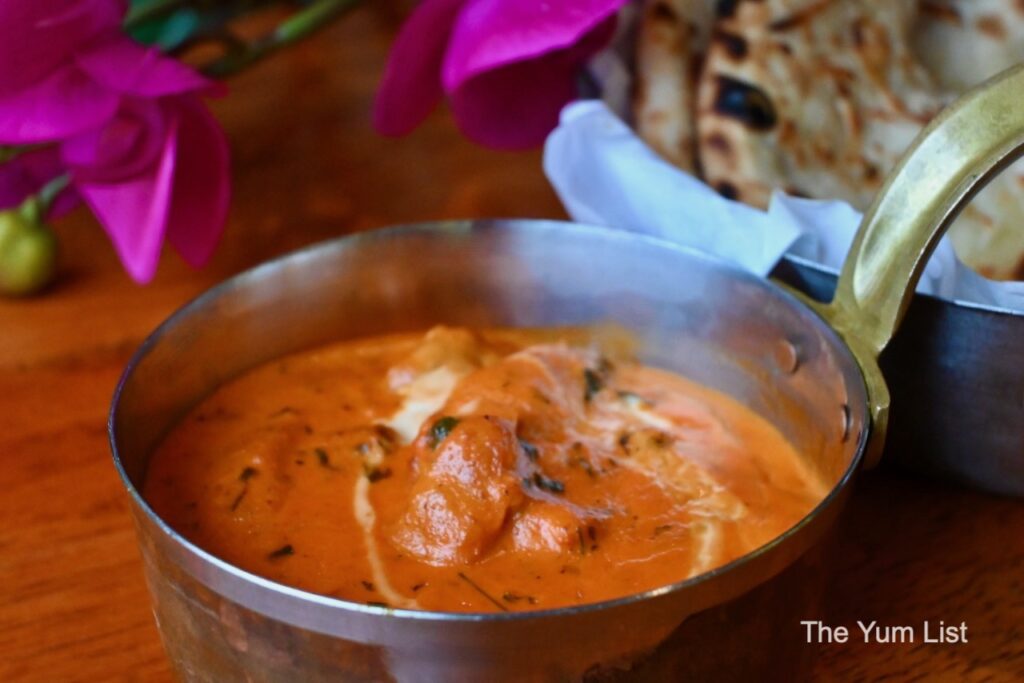 We finished up our mains with two biryanis, Cod (RM 120) and Siew Yoke Biryani (RM 35). The cod was flaky and not overpowered by the rice seasoning. The pork was Chinese-style siew yoke. Again, the protein was not overwhelmed by the rice – very different and delicious.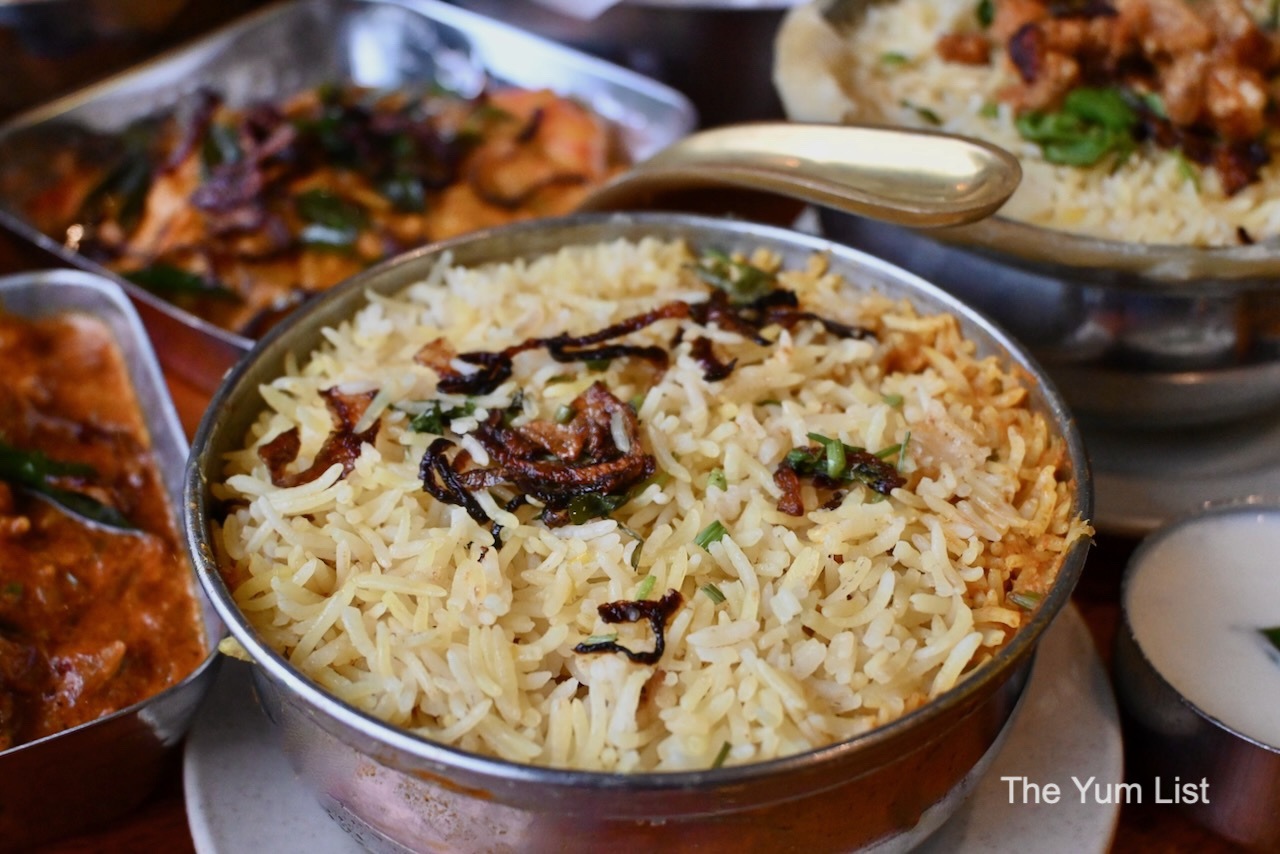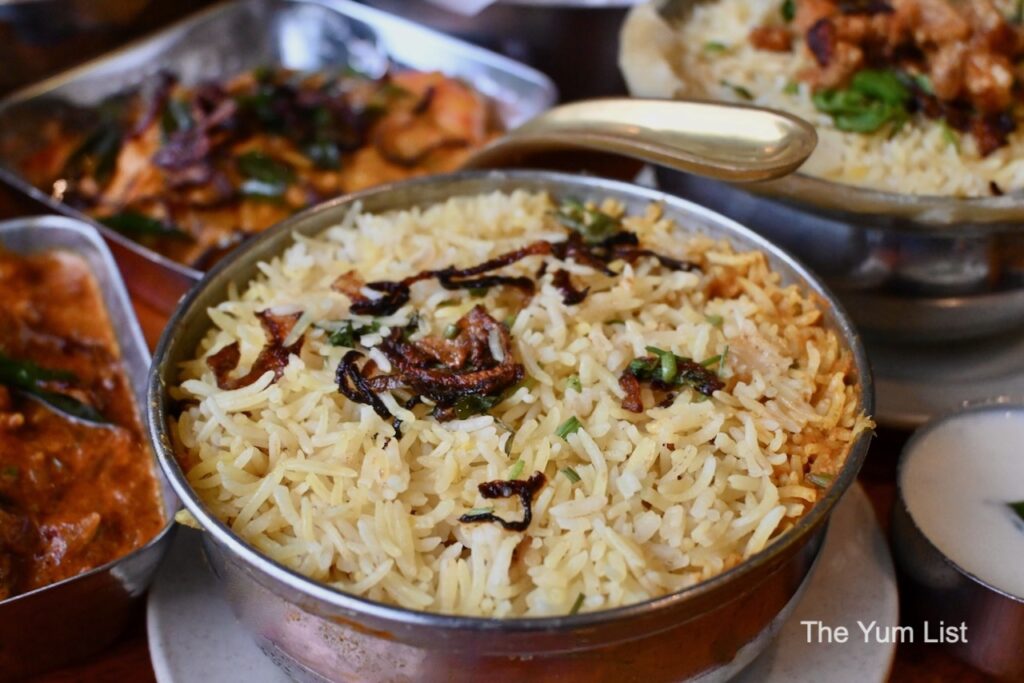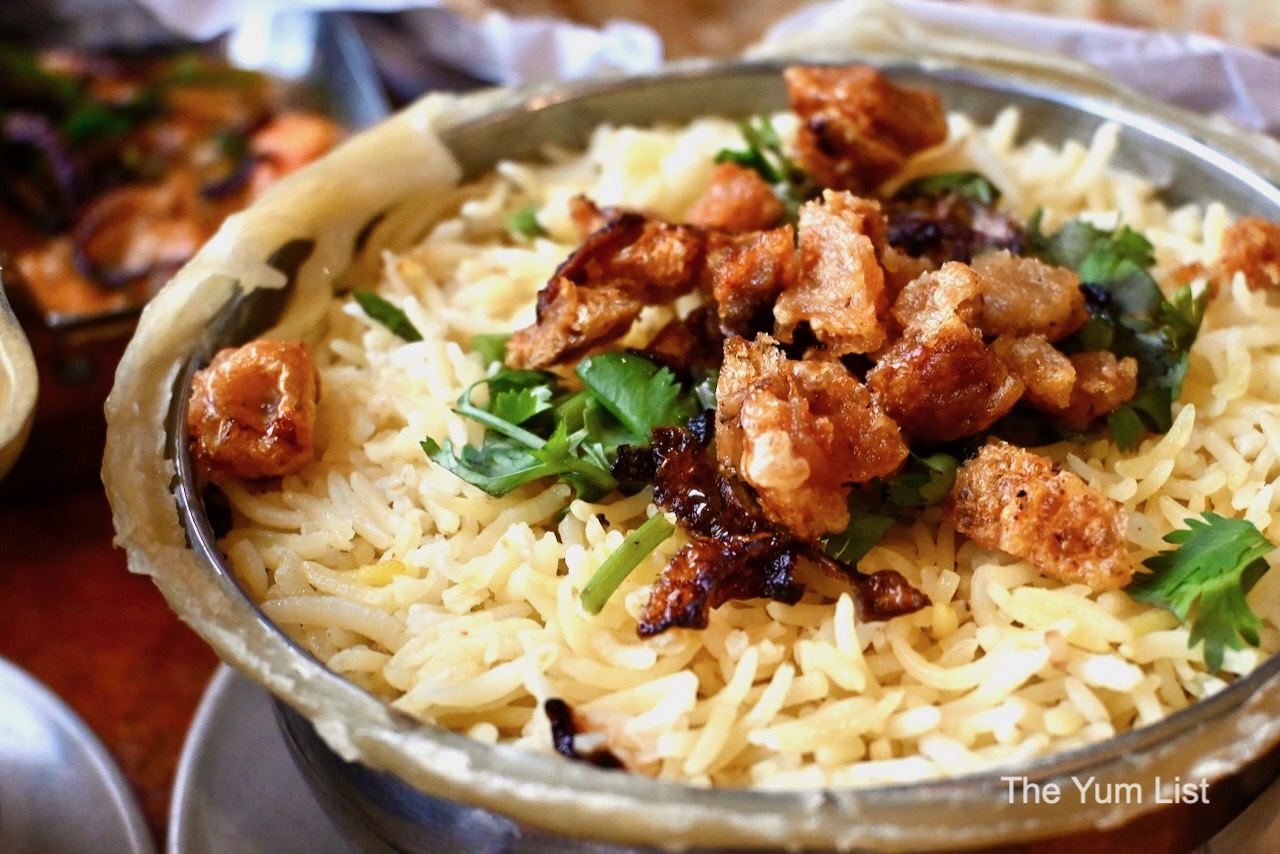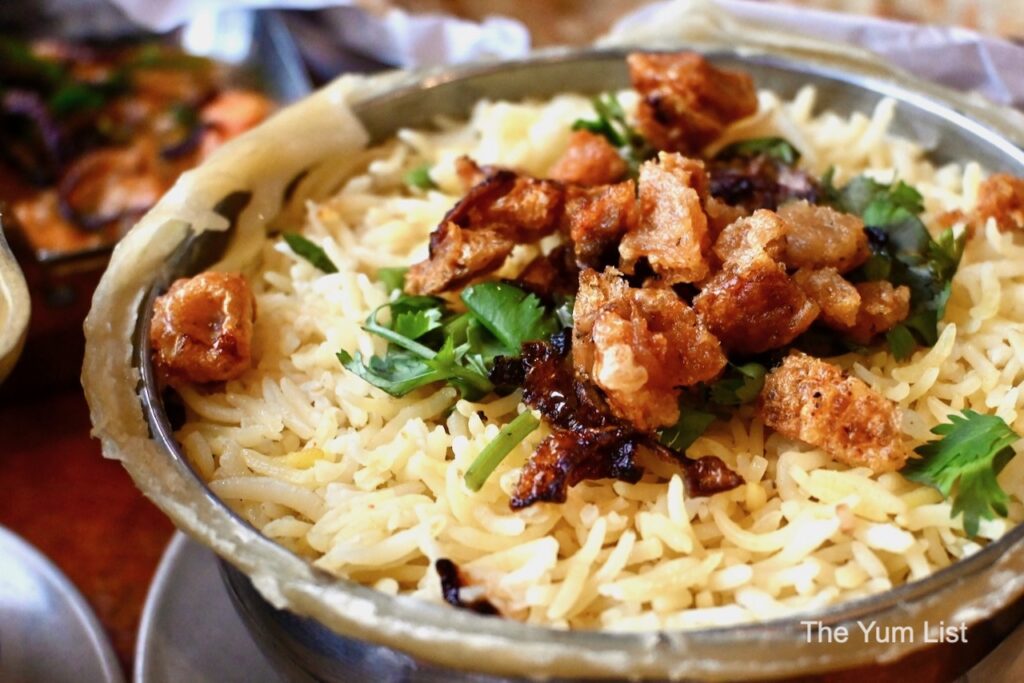 Dessert
Wrapping up our fantastic meal were two desserts: Kulfis-almond and saffron (RM 12 each), and Gulab Jamun (RM 8 for two pieces). Both kulfis were creamy, icy and refreshing. Subtle flavours combined with the cream created a pleasant finish to the meal. The gulab jamun, a powdered milk dumpling soaked in sugar syrup, was spongy, sweet and indulgent – a beautiful finish to a fabulous meal.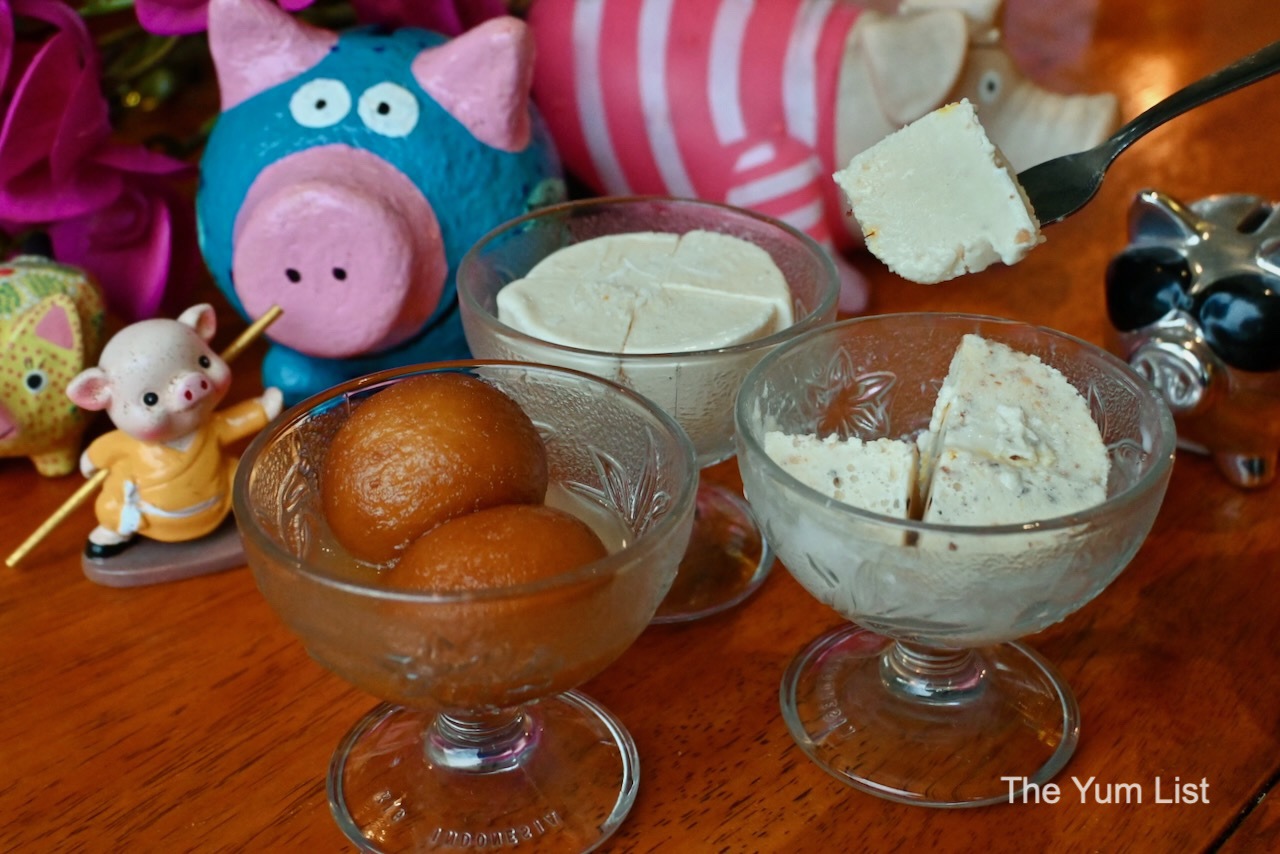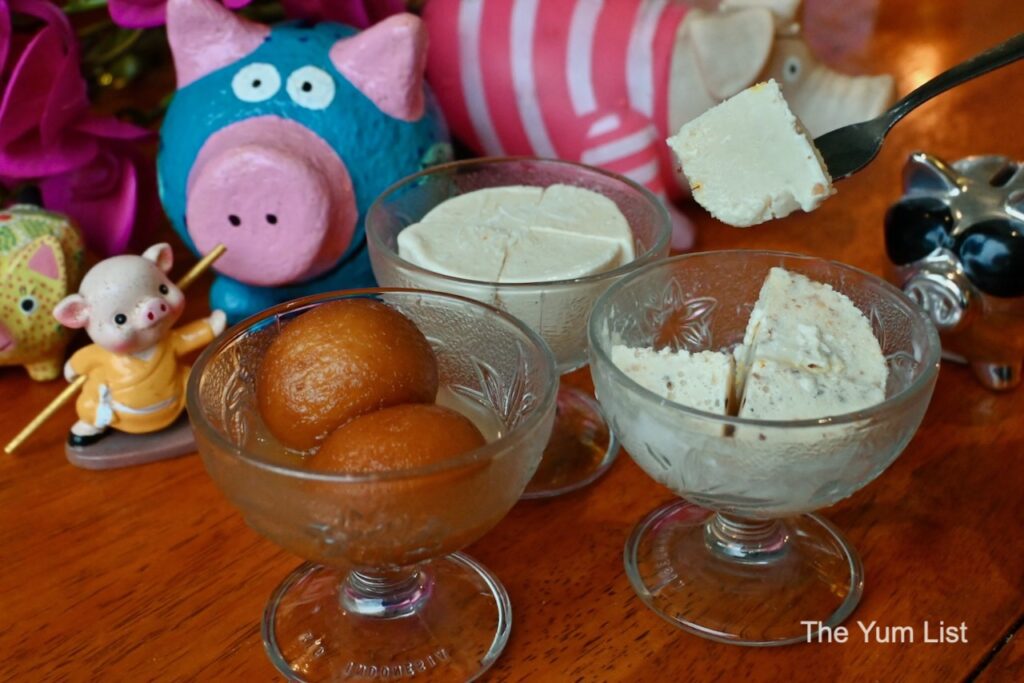 Meat the Porkers Review
After an enjoyable and tasty meal, I can highly recommend Meat the Porkers! If you are looking for a restaurant with unique porky Indian cuisine offering high quality dishes at reasonable prices, this is the place for you.
Reasons to visit: porky Indian cuisine! Bacon and Cheese Naan and the Tandoori Pork Ribs are a must. My non-porky favourites were the Butter Chicken, Prawn Masala, Palek Paneer and Crispy Lamb Puri.
Aside from the delicious porky menu, tasty cocktails, and quirky deco, Meat the Porkers has a versatile space that can be used for various gatherings, from small family dinners to large corporate events and everything in between. Set menus, ala carte, and buffets can be prepared to cater to your needs. I particularly like the dining balcony with the windows open where the breeze can be felt as you dig into your yumminess of choice. Staff make you feel welcome and are attentive and polite.
Meat the Porkers at Plaza Damansara – Porky Indian Cuisine
9M, Jalan Medan Setia 1, Bukit Damansara
50490 Kuala Lumpur, Malaysia
+6019 987 1945
Instagram @meattheporkers
Meat the Porkers Opening Hours
Wednesday to Monday 11:30 am -3:00 pm and 6:00 pm -10:00 pm
Find other porky restaurants in Kuala Lumpur here and stay up-to-date with the latest gourmet and travel recommendations for Malaysia here and here.