Thong Bowl – Sri Petaling Boat Noodles
Words: Nichole Ong
Photos: Rich Callahan
The latest go-to food spot in the Sri Petaling area, Thong Bowl, drew us in with its flavoursome beef noodles, delightfully providing the vibrant taste of Thai boat noodles. Departing from the norm, Thong Bowl's boat noodles aren't served in stackable portions, instead coming in a large, hearty bowl. The ingredients in the bowls can also be levelled up according to preference, with options such as Japanese A5 Miyazaki Wagyu on the menu.
The restaurant's interior is lively and bright, using shades of forest green, orange, and yellow to create an open and welcoming environment. There is plenty of space to sit comfortably and have a conversation over lunch or dinner.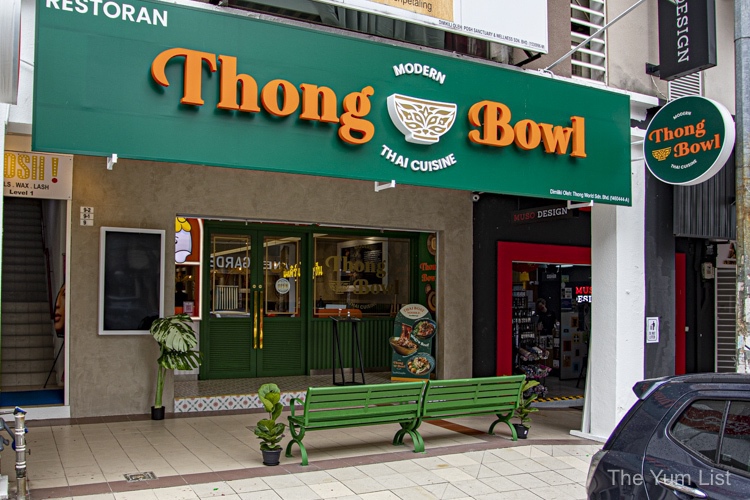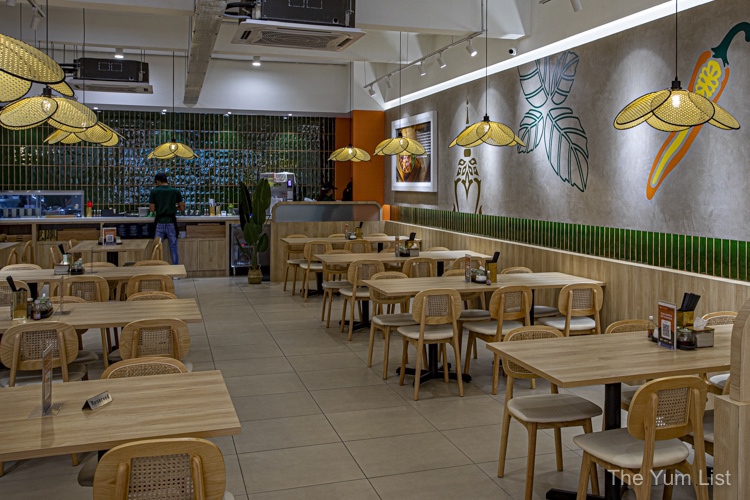 Thai Boat Noodles, Sri Petaling
Beginning with the star of the show, the Thai boat beef noodles all come in a broth that strikes a dynamic balance between sweet, savoury, and spicy. It is well-flavoured by the beef and various herbs, giving it a robust and multifaceted taste. The broth comes in three levels of spiciness, a welcome range of options catering to various preferences. We opted for the mild level, which was a good choice as Monica and I still found ourselves taking the occasional sip of water in between bites. For the beef soup noodles, we opted for the Thai flat noodles, which were nice and chewy.
As for what is placed in the soup noodles, options range from sliced Australian beef to various kinds of wagyu. We tried the Sliced Australian Wagyu, Beef Ball, and Braised Brisket Noodle (RM 39.90), which fully loaded up on all the forms of beef available. The beef slices were enjoyably tender, as was the brisket. The beef balls were also lovely as a conveyor of the broth's flavour as well as adding a savoury bite. We also tasted the Sliced Japanese A5 Miyazaki Wagyu noodles (RM 53.90) which levelled up the beef to high-quality, premium Japanese beef, which was allowed to cook further in the soup, giving it the perfect texture.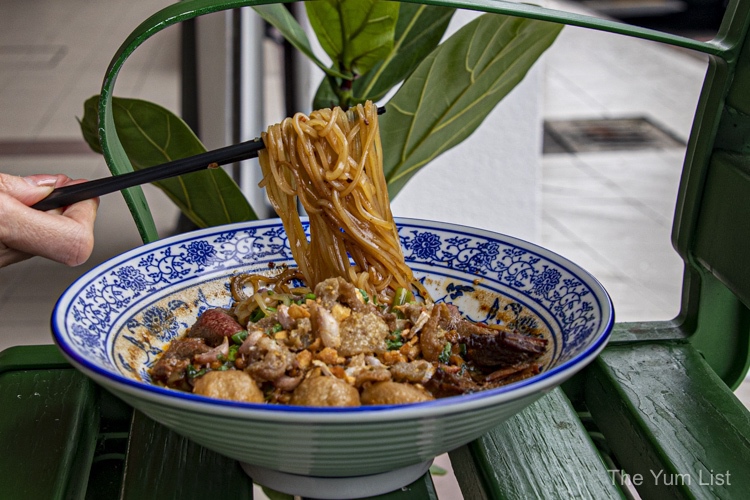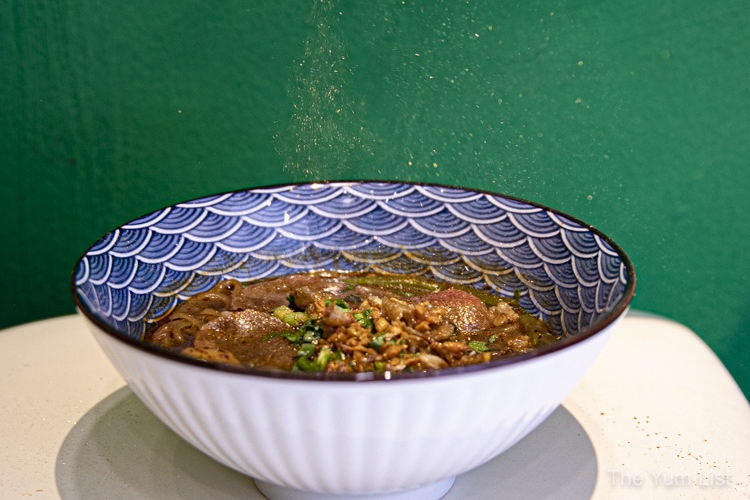 We also tried the Sliced Australian Beef Dry Noodles with Brisket and Beef Balls (RM 27.90), which I found to be milder in spice than the soup noodles. The beef was sliced well and cooked to a nice doneness, and I appreciated the texture of the brisket.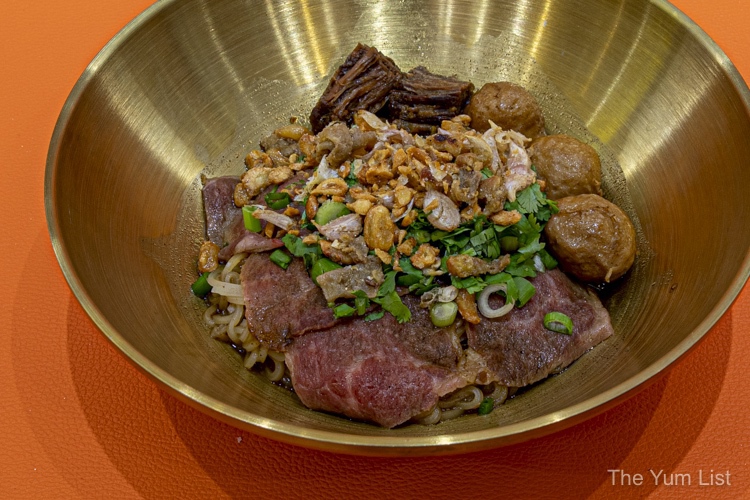 As an alternative to beef, the Shredded Chicken and Chicken Ball Soup Noodles (RM 18.90) are a great alternative. We opted for vermicelli noodles for this dish, which soaked up the broth's flavour wonderfully. The chicken and chicken balls are provided in generous portions.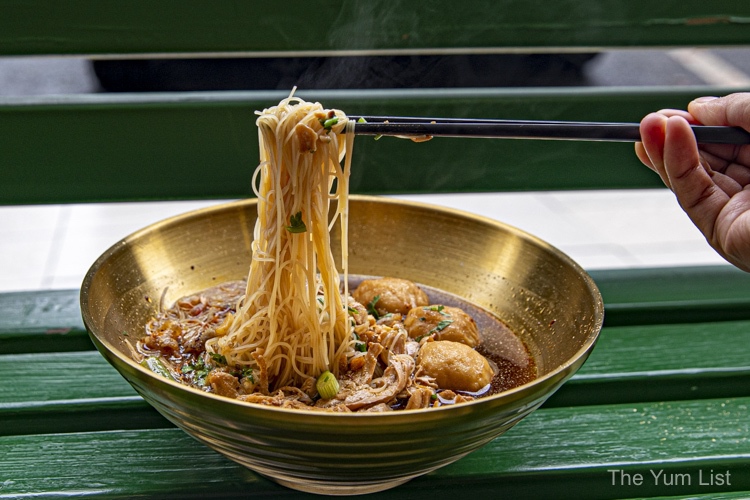 Appetisers
Before getting to the boat noodles, Thong Bowl also offers a variety of appetisers to get the meal started. We tried the Salted Egg Fried Coconut (RM 18.90), which we all loved, finding the seasoning delicious with the savouriness of the salted egg and an added earthy spice. The coconut was also fried to perfection, with a crispiness that gave way to a sweet interior.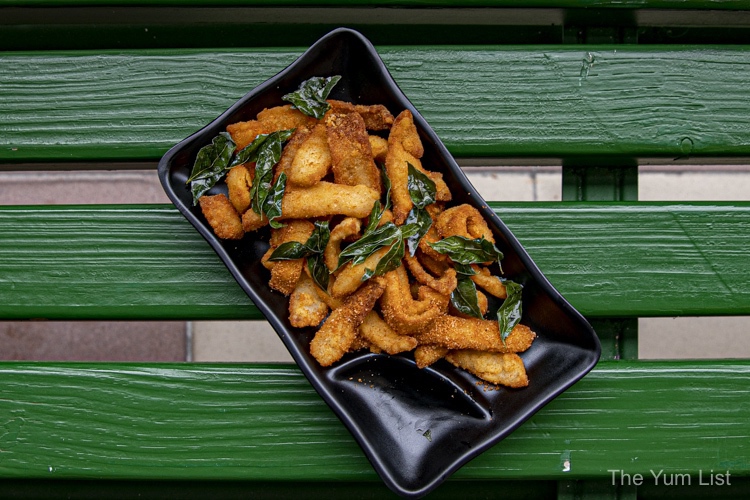 The Kangkung (water spinach) Fritters (RM 13.90) were a great way to taste a staple of Southeast Asian cuisine. The batter the vegetables were fried in had fantastic crispiness, complementing the mild savoury flavour of the kangkung.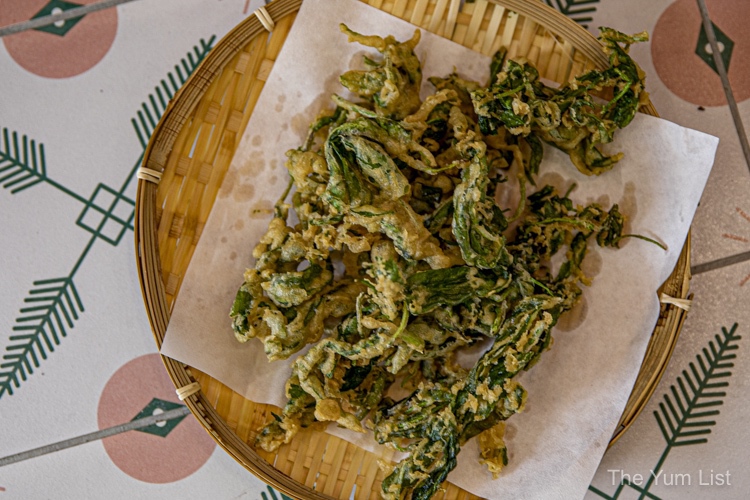 We also enjoyed the Grilled Chicken Balls (RM 6.90 for three pieces, RM 15.90 for nine pieces), finding them tender and flavourful. The chicken balls paired well with the dipping sauce provided, striking a balance of sweet and spicy as an excellent precursor to the main course.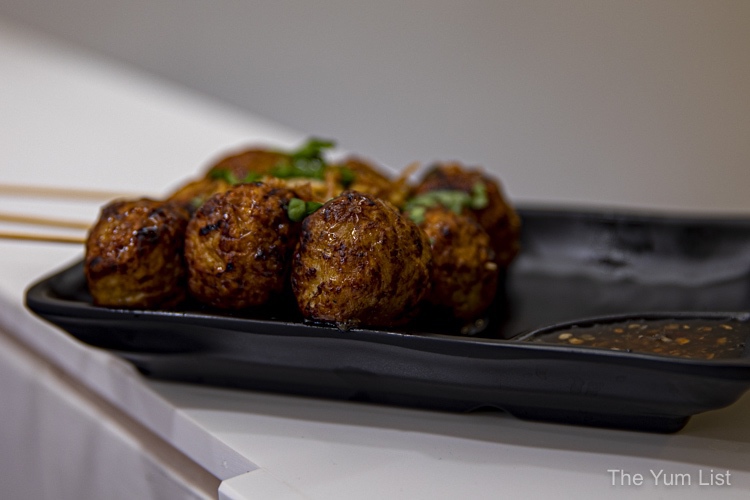 Thong Bowl Drinks Menu
With all the rich flavours at Thong Bowl, the drinks menu provides a refreshing intermission, boasting various regionally adored beverages. My favourite was the Signature 3 Layer Thai Milk Tea (RM 13.90), which looked beautiful with its dark-orange to white gradient. It tasted just as good, providing a pleasant sweetness, with purple jelly as a nice touch. The Butterfly Pea Coconut with Jelly (RM 13.90) was similarly rejuvenating, containing fresh coconut and butterfly pea flower tea in a strikingly bold blue drink. Likewise, the Lychee Pandan Cooler (RM 10.90) showcased fresh fruit in a subtly sweet beverage. I appreciated the fragrant flavour from the pandan leaf used as a garnish.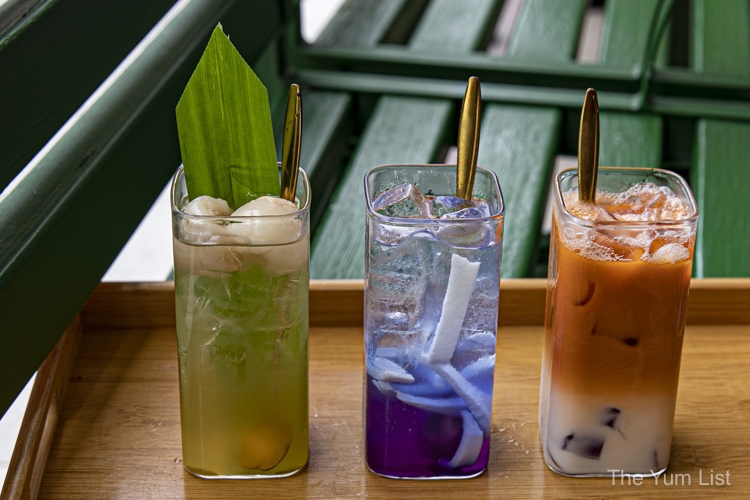 Thong Bowl Review
Thong bowl accomplishes its goal of 'levelling up' Thai boat noodles with flying colours, providing a dynamic experience of flavours across its dishes. While the beef boat noodles are absolutely not to be missed, the range of appetisers and drinks is also fantastic, making Thong Bowl the perfect stop for a satisfying meal.
Reasons to visit Thong Bowl: boat noodles with incredibly delicious broth and silky Thai noodles, must-try the fried coconut, clean and friendly setting.
Thong Bowl
9-G, Jalan Radin Bagus, Bandar Baru Sri Petaling,
57000 Kuala Lumpur, Malaysia
+603 9054 2236
Instagram @thongbowl
Thong Bowl Opening Hours
Wednesday: 11:30 am–3:30 pm, 5:30–10:30 pm
Thursday: 11:30 am–3:30 pm, 5:30–10:30 pm
Friday: 11:30 am–3:30 pm, 5:30–10:30 pm
Saturday: 11:30 am–10:30 pm
Sunday: 11:30 am–10:30 pm
Monday: 11:30 am–3:30 pm, 5:30–10:30 pm
Tuesday: Closed
Find more restaurants in Sri Petaling here and stay up-to-date with the latest gourmet and travel recommendations for Malaysia here and here.