Superluna – KL Eko City Mall
Words: Pamela Schaefer
Photos: Rich Callahan
Superluna is a trendy and contemporary cafe that offers a well-rounded menu of coffee, sandwiches and desserts. As the baby sister to Superfine in Petaling Jaya, Superluna embraces the space theme, with thoughtful phases of the moon etched on the windows of its rotunda-shaped storefront and globe-shaped lighting fixtures, adding a moon-themed glow to the interior. The same friendly owners, Kennix and Larry, bring their casual approach to neighbourhood dining and give Superluna a welcoming atmosphere.
The cafe is pork-free and caters to the working crowd, providing a quick morning coffee or satisfying hot meal during lunch hours. One of the highlights of Superluna is its vegetarian options, which perfectly complement the eco theme of the mall and the option for outdoor seating among verdant large leaf plants and cheerful umbrellas.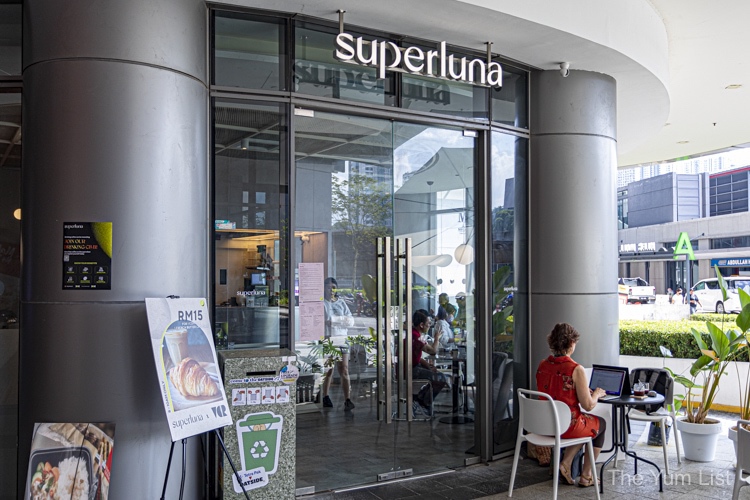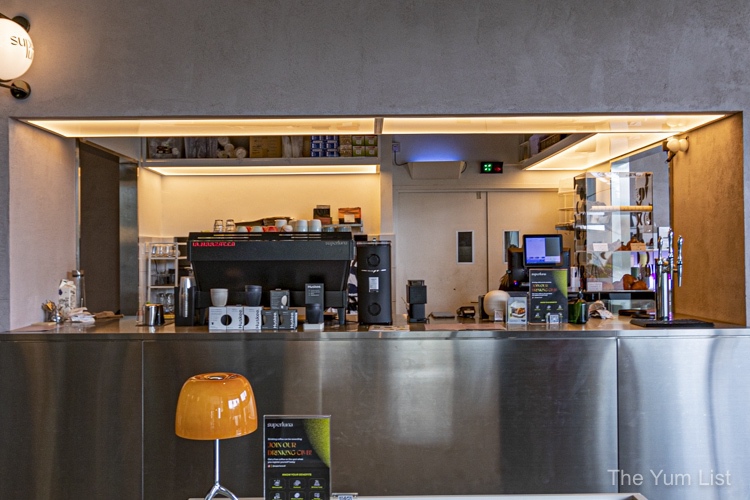 Superluna Menu
If you are hankering for a hearty meal but prefer a vegetarian option, the Portobello Katsu Sando (RM 26) is one of the cafe's best sellers. This soft-on-the-outside, crispy-on-the-inside sandwich is made with deep-fried portobello strips, mushroom duxelle, honey mustard, and frisee lettuce on Japanese Shokupan milk bread. The rich and robust taste of mushrooms creates a satisfying sandwich.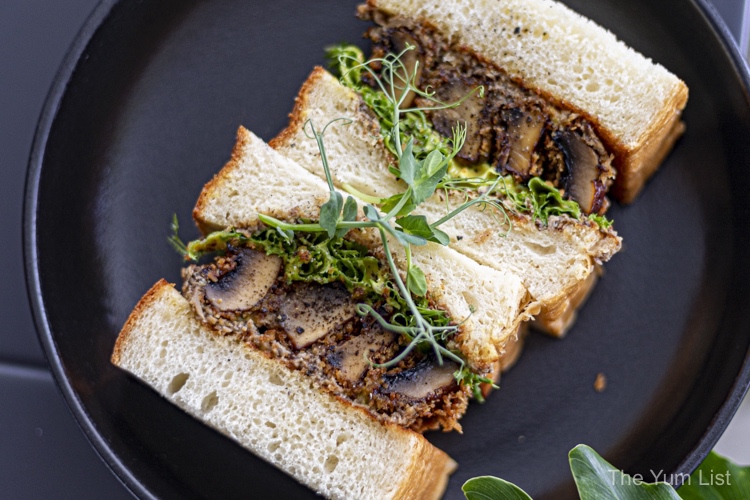 A personal favourite is Funkytown Grilled Cheese (RM 26), made with four luscious kinds of cheese: gouda, sharp cheddar, provolone and gorgonzola with a smear of kimchi for a hint of spiciness. Much like a gourmet cheese tasting, this grilled sandwich has just the right amount of cheesy goodness to fill any fromage craving.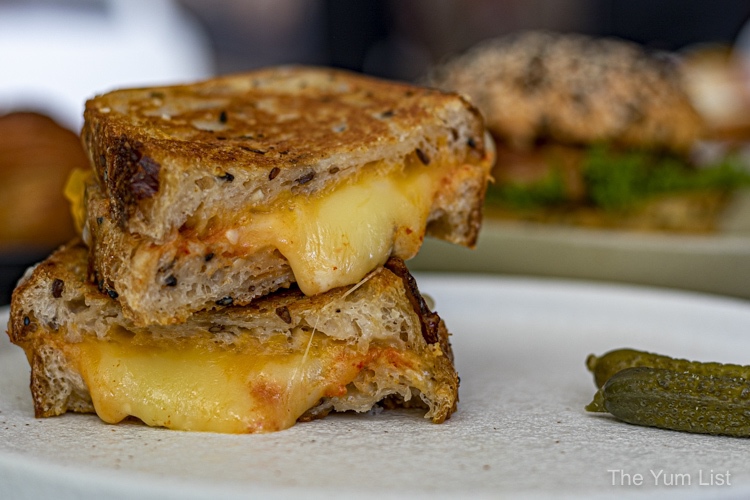 A pleasure to the senses is the visually appealing open-face Superluna Eggs Bagel (RM 22). The base is a soft, slightly chewy bagel with whipped Aussie cream cheese and soft-boiled omega eggs. Garnished with pickled red onion, almond dukkah and sprigs of dill, it tastes like springtime but is delicious any time of the year.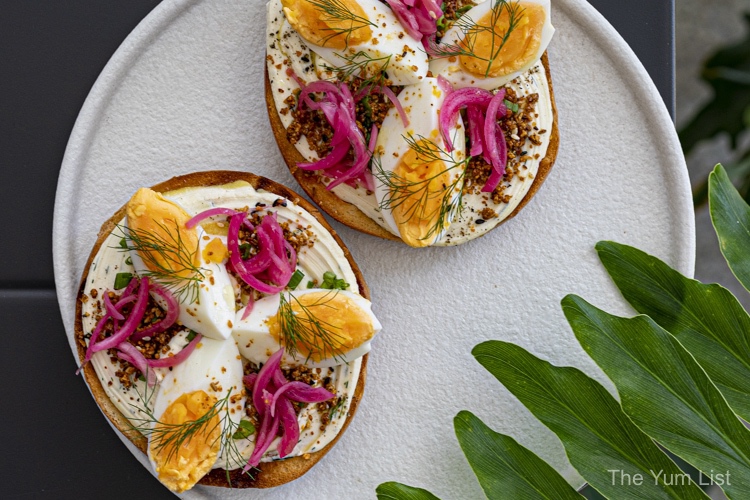 Looking for a garden party on a plate? Consider Brioche French Toast (RM 28), consisting of a thick slice of brioche bread dredged in beetroot powder, and topped with sweet and creamy mascarpone cheese, strawberry jam, fresh berries and edible blossoms. Top the toast off with a drizzle of salted caramel syrup and pistachio crumble for a sweet and crunchy finish. This brunch anytime ensemble looks and tastes like a garden of fruity delights.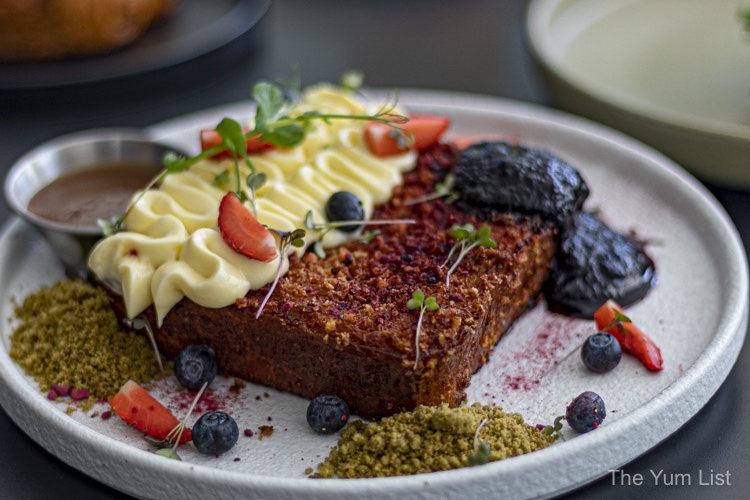 More meaty choices include the sweet and salty Happy Terry Burger (RM 22). Tender and juicy teriyaki grilled chicken accentuated with shredded kale, fresh red onions, and garlic mayo nestled on a soft sesame seed bun make this burger a satisfying choice for a more substantial appetite.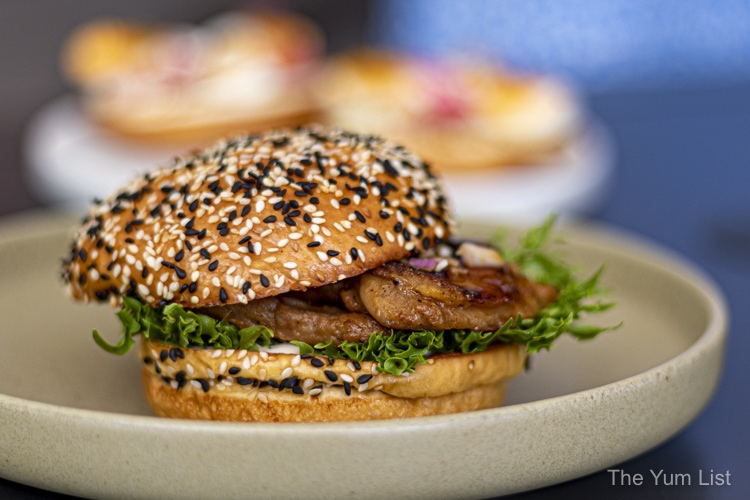 Another flavourful option is the Ham & Cheese Croissant (RM 14) layered with chicken ham. Melty cheese oozes over the side, and a sweet gherkin is perched on top. The sandwich tastes authentically French with a perfect combination of a flaky exterior and a light, airy interior with a buttery taste throughout. Ooh la la!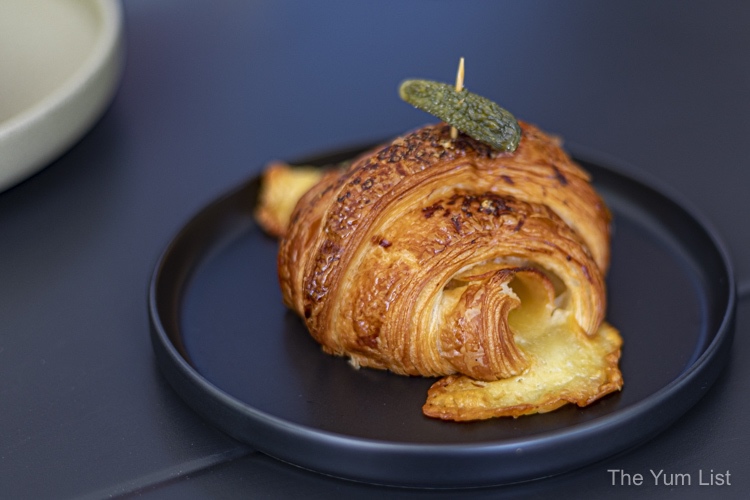 Drinks Menu
Known for its quality coffees and trendy drink menu, Superluna stands out with its dedication to providing alternatives to dairy milk, offering Oatside oat milk or soy milk options. Baristas make a smooth and velvety Flat White (RM 12). The micro-foamed milk is poured over a shot of espresso, creating a creamy blend while maintaining a strong coffee flavour. The enhanced java taste makes it a nice alternative to a cafe latte.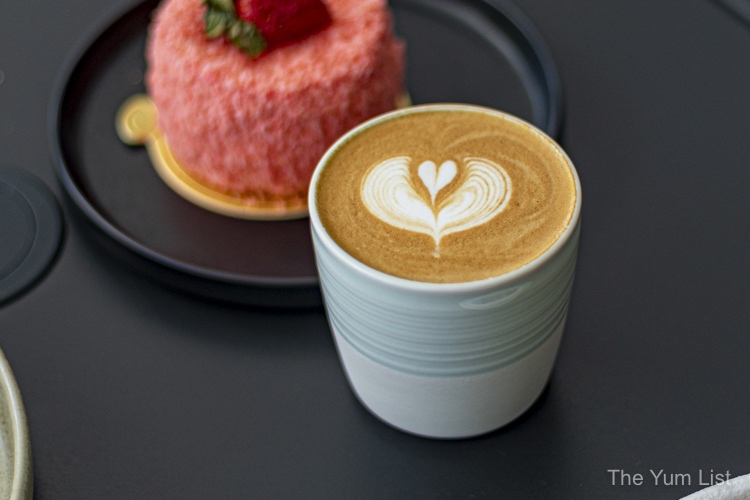 Dairy-free and vegan, Hot Oat Milk Chocolate (RM 16) marries the traditional with the modern. A blend of decadent cocoa and velvety oat milk with white chocolate shavings on top make this an old-fashioned favourite with a little something extra special. It's a great choice for kids or adults who want to relive warm, carefree days.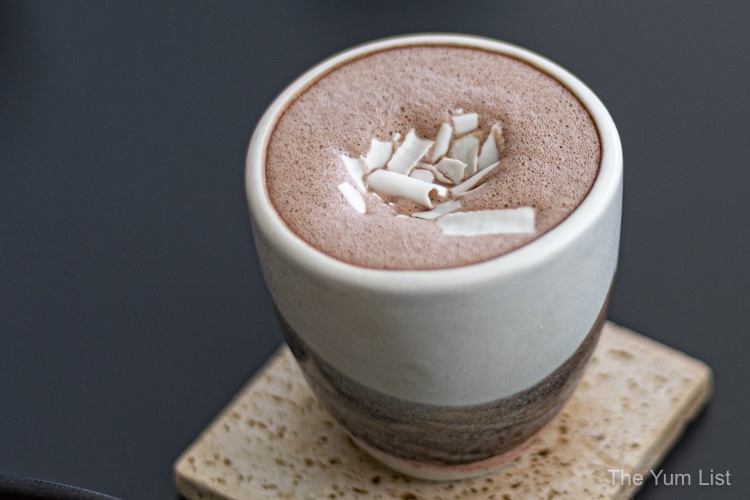 Designed as a limited-time only signature drink when Superluna partnered with Oatside, Super Oatstanding (RM 15) became so popular it stayed on the menu after its original debut. The encore is well deserved as Super Oatstanding has it all! A slightly spicy chai-flavoured creamy oat milk base with a light cloud of froth showcasing a slice of dried pineapple and tiny bits of thyme, Super Oatstanding is super outstanding!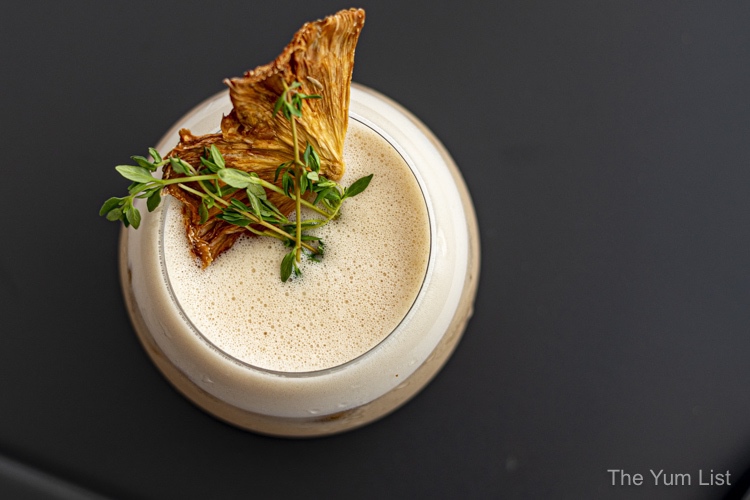 A simple blend of espresso and tonic water poured over a tall glass of ice, the Espresso Tonic (RM 16) is perfect for a hot day. This refreshing brew blends light, effervescent citrus with a nip of coffee to provide a jolt of energy to power through the afternoon. This icy drink could quickly become a favourite during these hot days.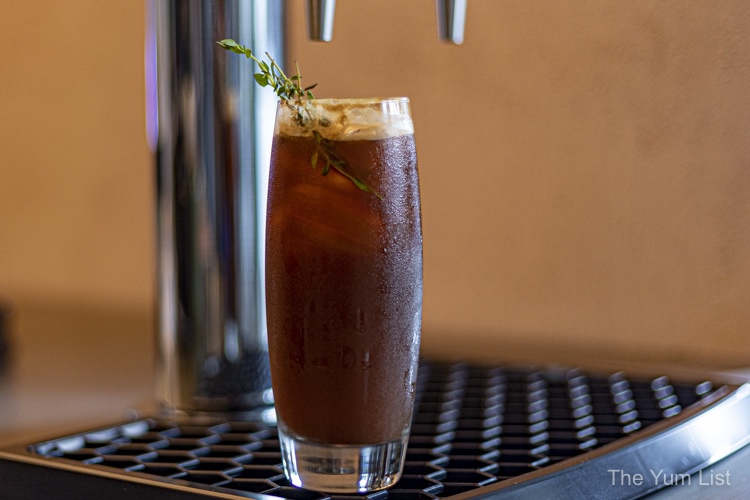 On the healthy side is the trendiest thirst quencher for the hipster crowd. Nitro Kombucha (RM 15) combines the probiotics of fermented tea with the effervescence of infused nitrogen. Coming out of the background is Wallflower (RM 16), a cold, fresh and sweet glassful of passionfruit, cucumber, basil and Earl Grey tea.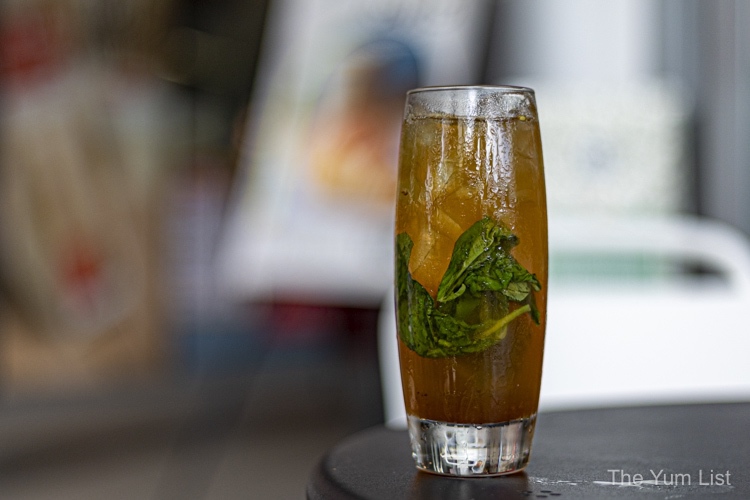 Desserts
Superluna's commitment to beautiful presentation extends to its dessert menu as well. Step inside the door and get ready to window shop! A smartly placed table with fanciful desserts invites customers to linger before ordering. The Double Fromage Strawberry Cheesecake (RM 18) is an alluring two-layer gastronomic treat that is lovely inside and out. A creamy strawberry cheesecake atop traditional baked cheesecake bathed in a dreamy pink strawberry powder, this little cake is big enough to share to double the enjoyment.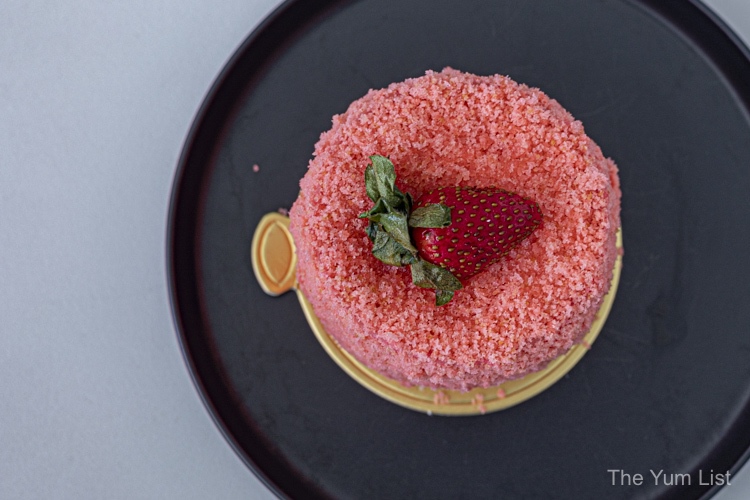 Lastly, the Pain Au Chocolat (RM 11) is a classic indulgence. This flaky croissant has not one but two rolls of rich dark chocolate wrapped in a buttery pastry shell. It is a perfect compliment to a warm cup of coffee, hot chocolate or tea.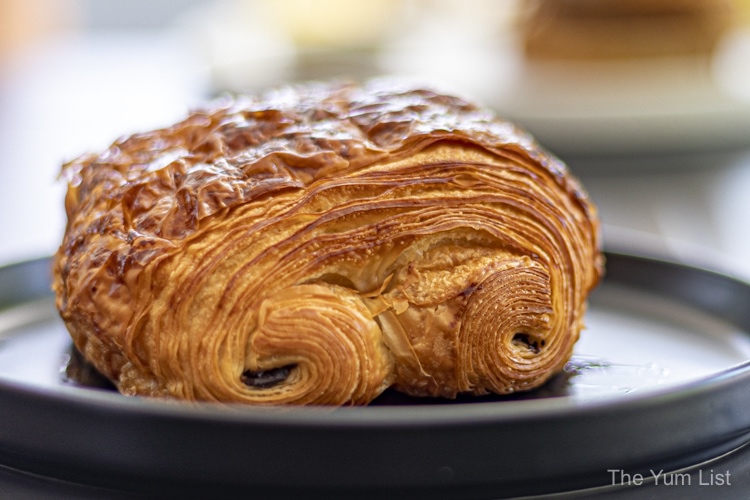 Reason to visit Superluna: Superluna is a cafe that excels in providing quality coffees, flavourful food options and aesthetically pleasing presentations. Whether you're a coffee enthusiast, a vegetarian, or simply looking for a simple meal in a hip and welcoming atmosphere, Superluna is a destination worth visiting in Bangsar.
Superluna
Lot G-01, KL Eco City Mall (Entrance 8 or Green Parking Entrance A)
3, Jalan Bangsar, 59200 Kuala Lumpur, Malaysia
+603 4810 4652
@superluna.kl
Superluna Opening Hours
Monday to Saturday: 8 am – 5:30 pm
Find more cafes in Kuala Lumpur here and stay up-to-date on the latest happenings in KL's food and beverage scene here and here.