137 Pillars House – Chiang Mai Boutique Hotel
Words: Monica Tindall
Photos: Han Sen Hau
Upon our arrival at Chiang Mai's airport, we were warmly welcomed by Aim, the gracious Guest Service Officer of 137 Pillars House. Her first question, ""Khun Monica, are you connected to the Internet? Let's get your butler Toto's number in your phone,"" set the tone for the exceptional care we were about to experience throughout our stay.
Time at 137 Pillars House is a unique blend of luxury, elegance, history, and culture, where each moment is marked by the gentle fall of leaves on the lush grounds.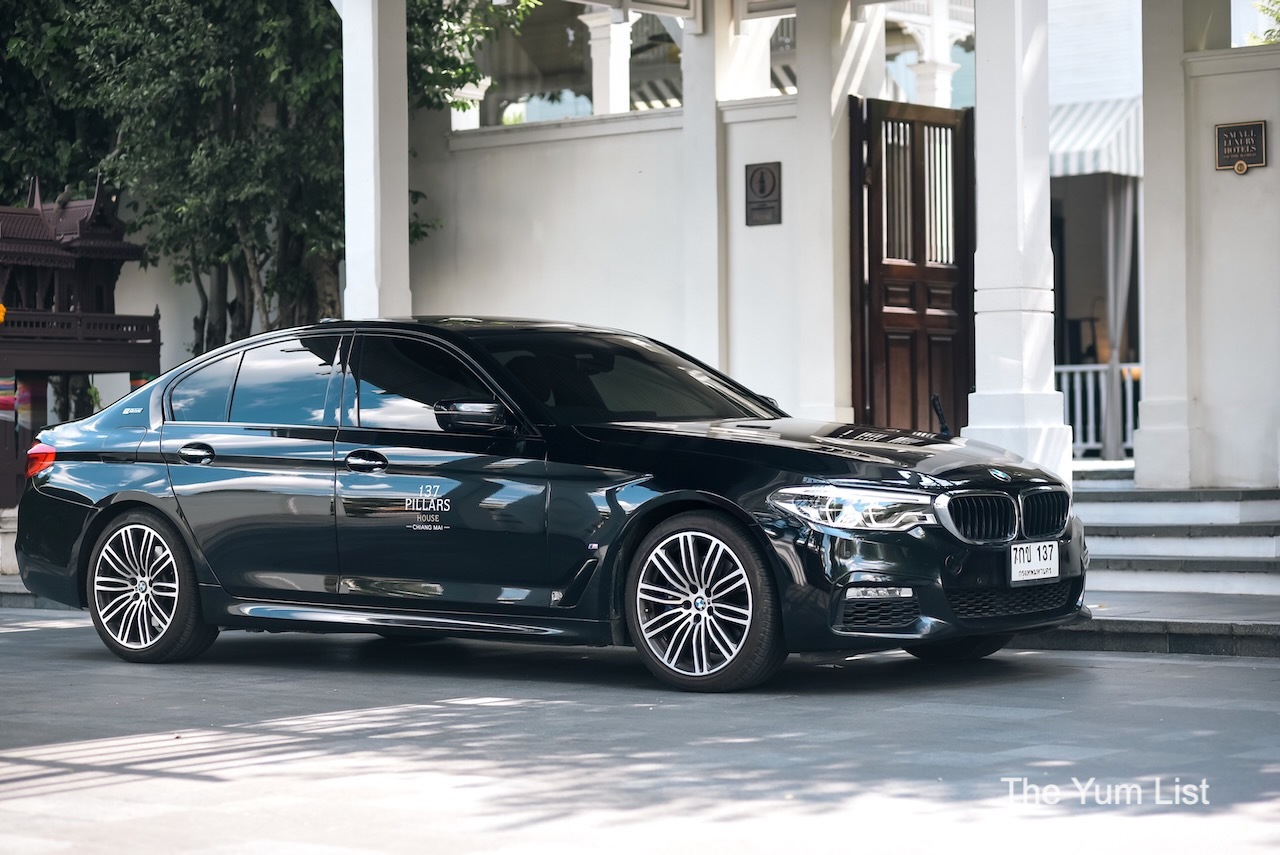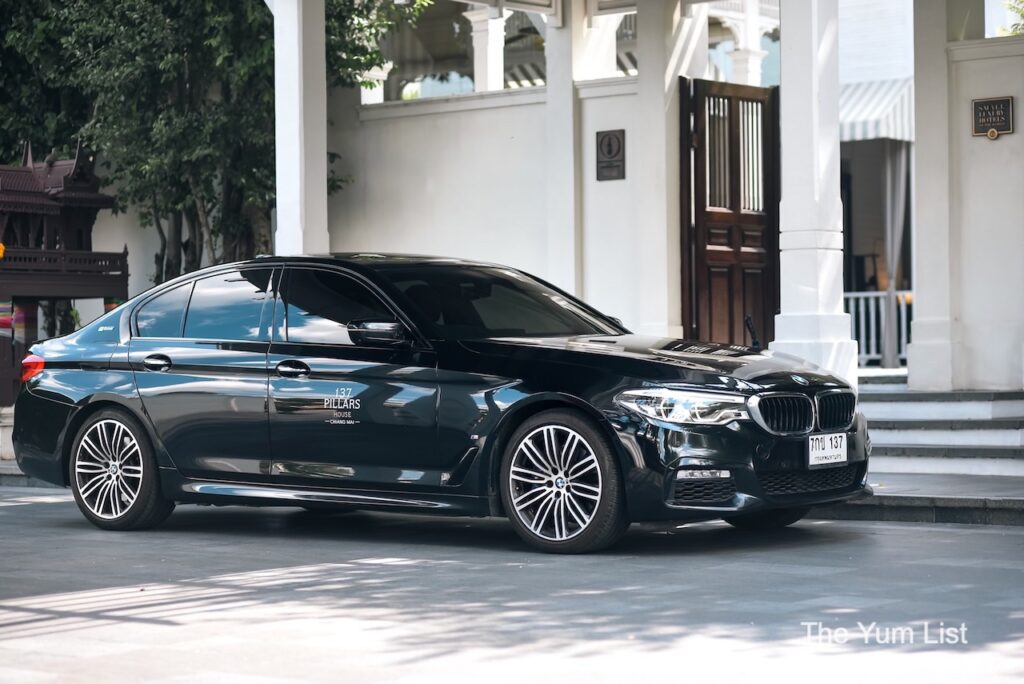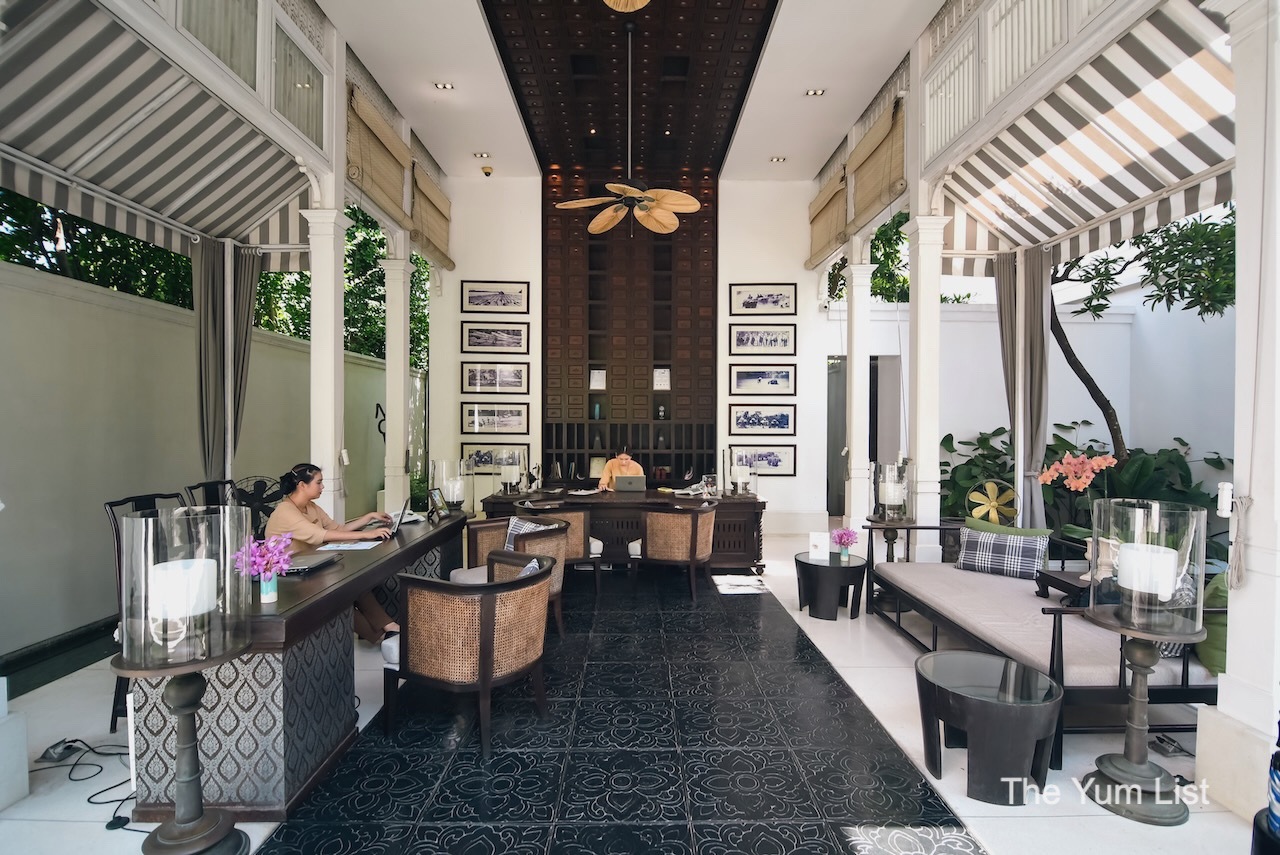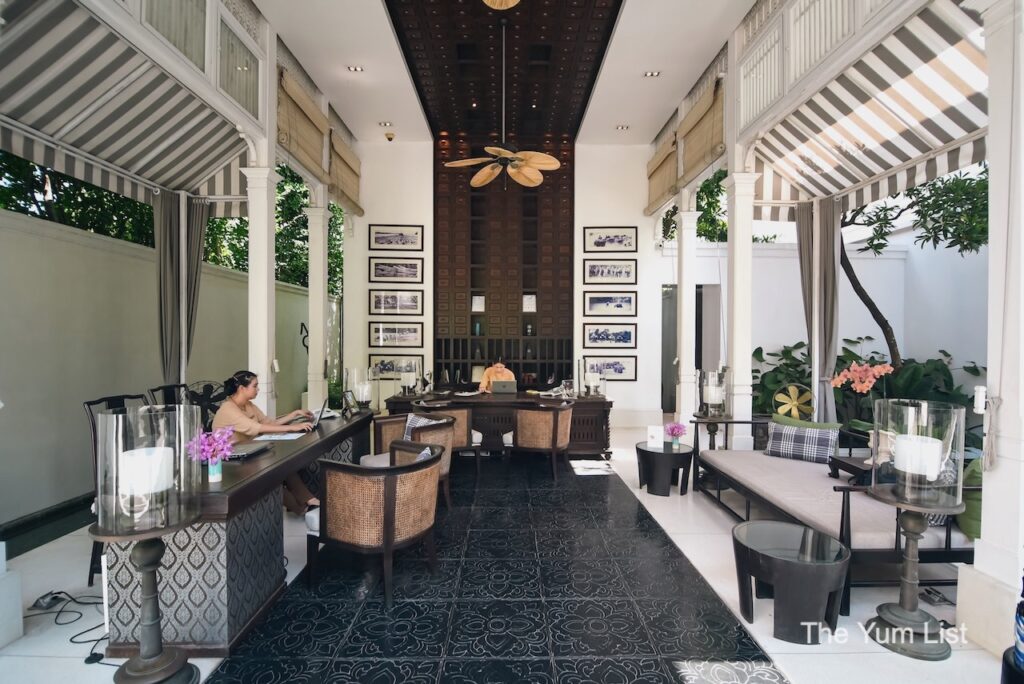 Location
The hotel finds its home amidst a green residential enclave, a short stroll from the iconic Wat Gate Temple, the life-giving Ping River, and a vibrant boutique shopping district. Conveniently, it's less than a 20-minute drive from the airport and a leisurely 10-minute walk to the Old Town. Situated on a serene, leafy-green street, the hotel offers a peaceful escape while remaining close to the action.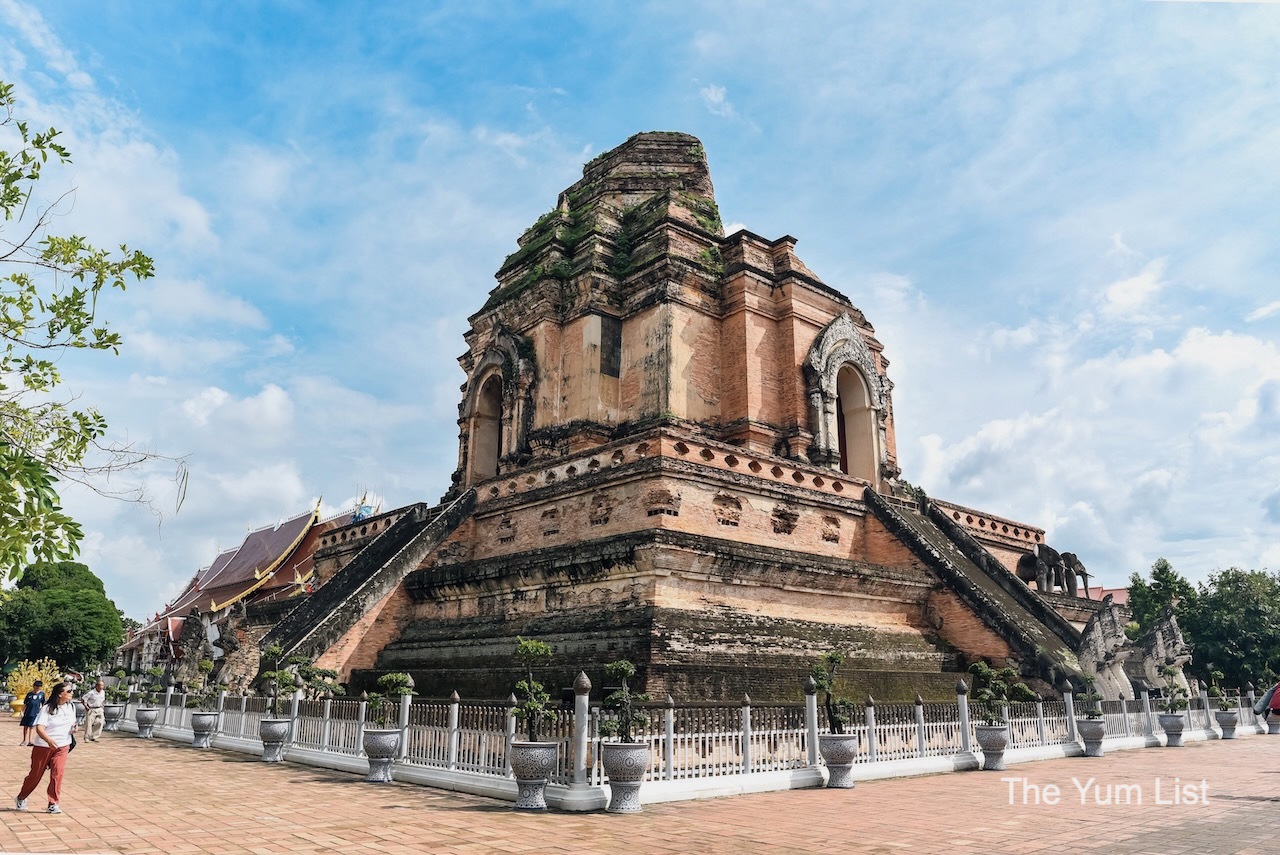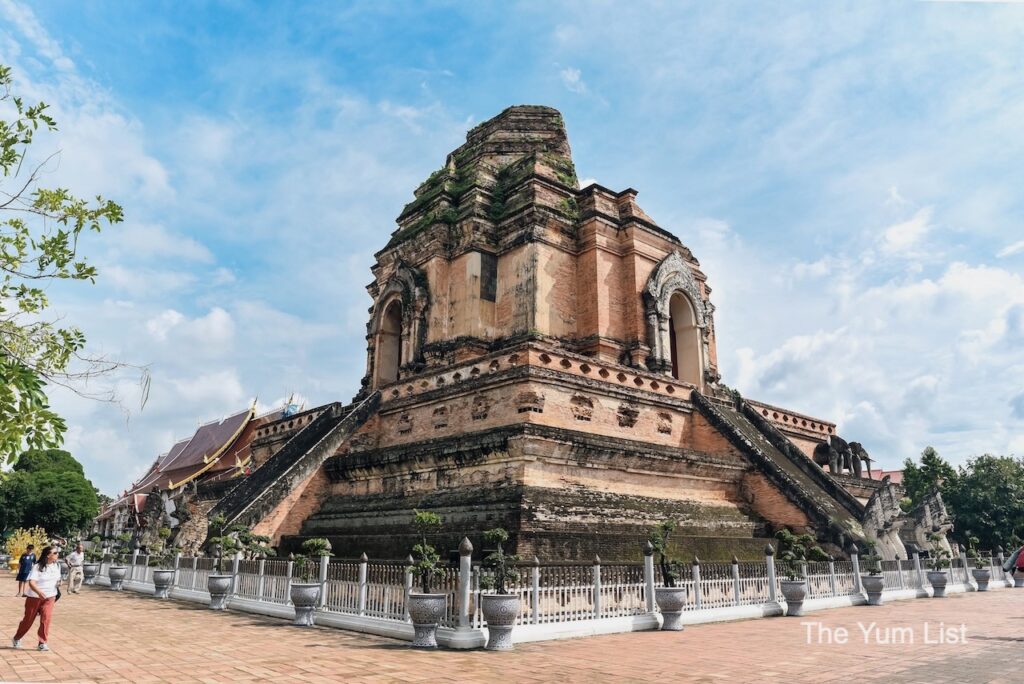 From Anna & the King to 137 Pillars House: Teak, Royalty, & Legacy
The hotel's history is as rich as its surroundings. In the late 19th century, King Chulalongkorn of Thailand granted the British Borneo Company permission to harvest teak in the northern forests of the country. In 1889, Louis Leonowens, the son of Anna Leonowens (think Anna & the King with Jodie Foster and Chow Yun-fat), opened the Borneo Company office in Chiang Mai, on the opposite bank of the Ping River from the Siamese village.
This historic office evolved into 137 Pillars House, once serving as the company manager's residence. Even during World War II, the house had a story to tell, as it was commandeered by the Japanese but later returned to the company. In 1927, the property found its way into the hands of William Bain, a Scotsman with a family legacy in Chiang Mai.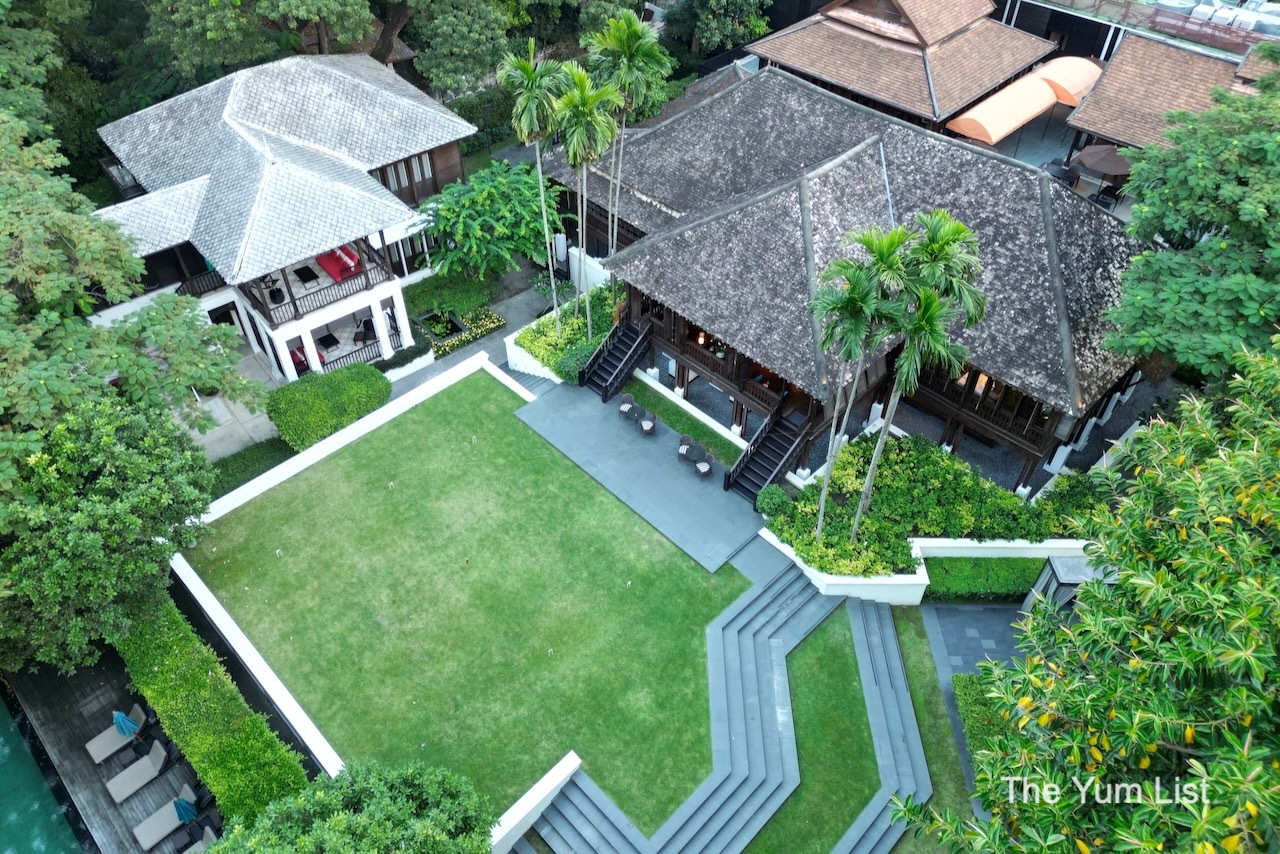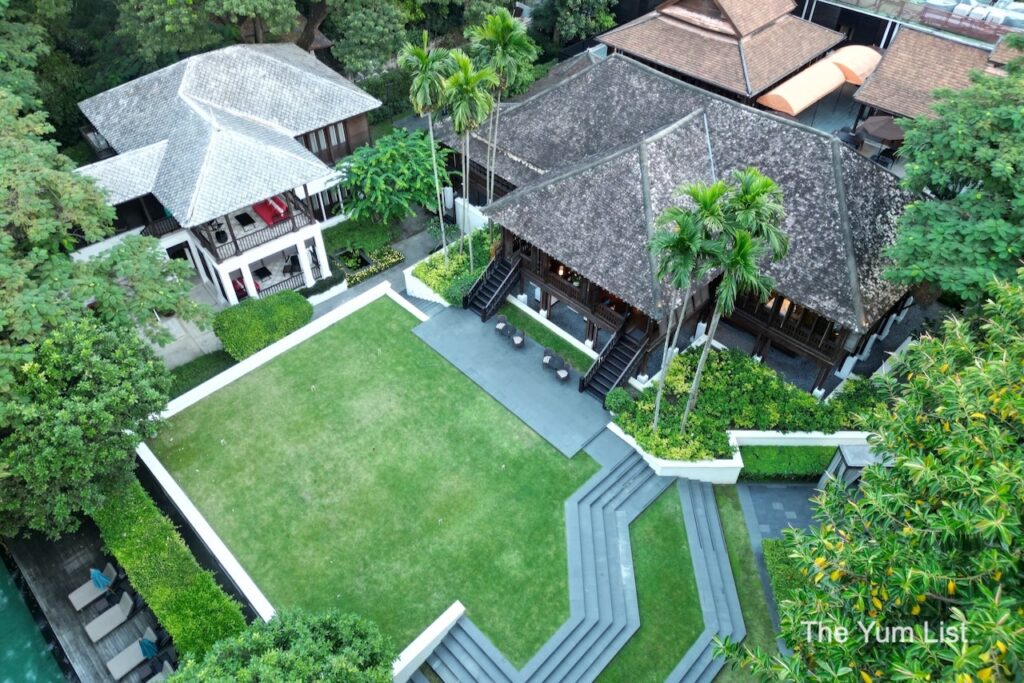 All-suites Hotel
The hotel boasts thirty spacious suites, available in five categories, starting at a generous 70 sqm and extending up to 135 sqm. Each suite features an outdoor living area with hand-crafted furniture overlooking tropical gardens. The balconies, adorned with cane shades for privacy, offer a perfect spot to unwind. Inside, the high ceilings, en-suite dressing rooms with walk-in closets, grand bathrooms with indoor/outdoor garden showers, and Victorian bathtubs facilitate a comfortable and luxurious stay.
The suites are thoughtfully equipped with modern amenities, including a Vifa Bluetooth music sound system, Smart TVs, a trolley cart with premium spirits (chargeable), an espresso coffee machine, kettle, and daily turn-down service, including a treat and Thai tale that makes fun bedtime reading.
The bathrooms are gorgeous, with vintage tiles accenting a palette of white. They are an opulent experience in their own right, with indoor and outdoor showers, clawfoot bathtubs, and more. Superbly soft white robes and slippers, a rocking chair, double basins, a closet, and wonderfully scented bath products, along with indoor and outdoor slippers, complete the pampering.
Beds are made with Egyptian cotton bedding, and guests can choose from an extensive pillow menu. With Sealy Posturepedic Premier Ultra Plus mattresses, I'm torn between staying longer under the covers, rolling over to the magical pool or actually getting out to see the sights that are footsteps from the hotel. All are good choices, so it's a win–win-win no matter the decision.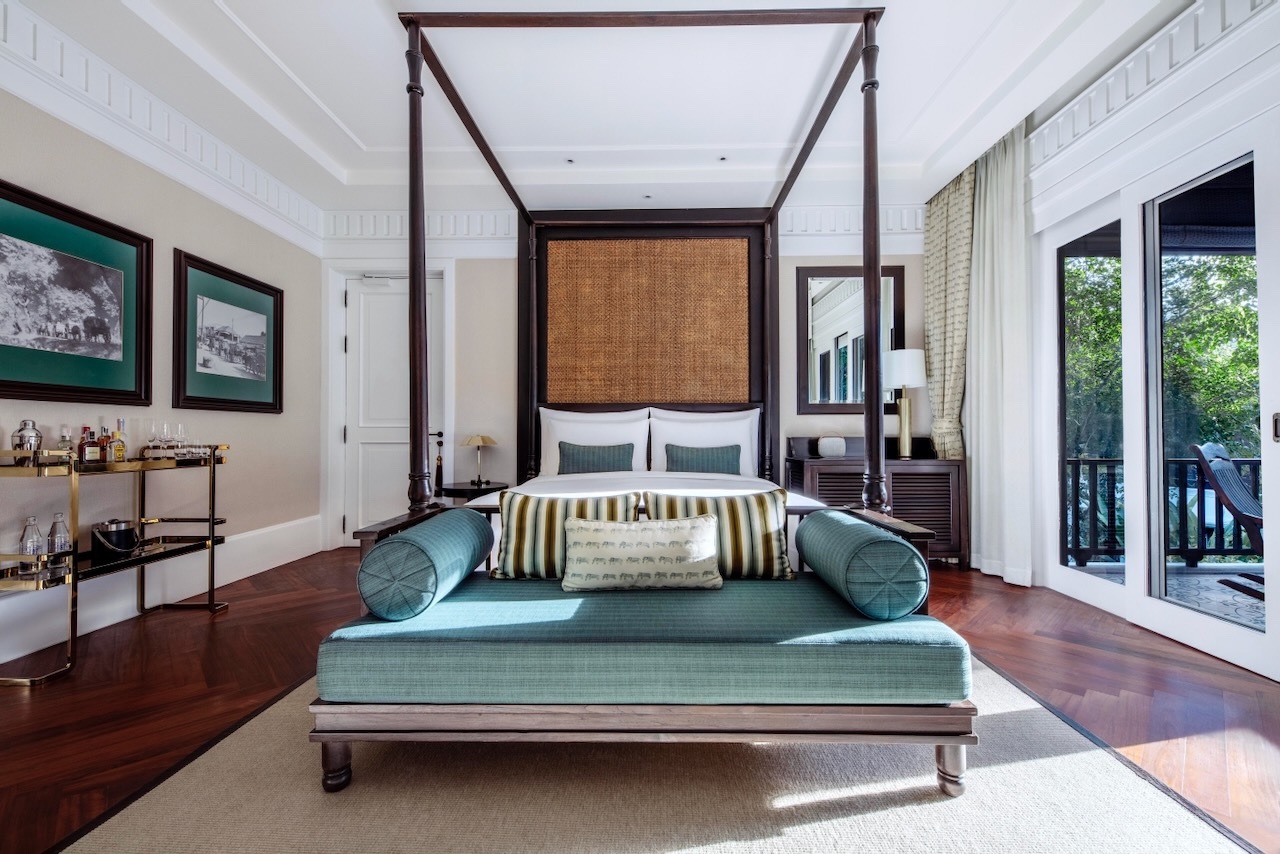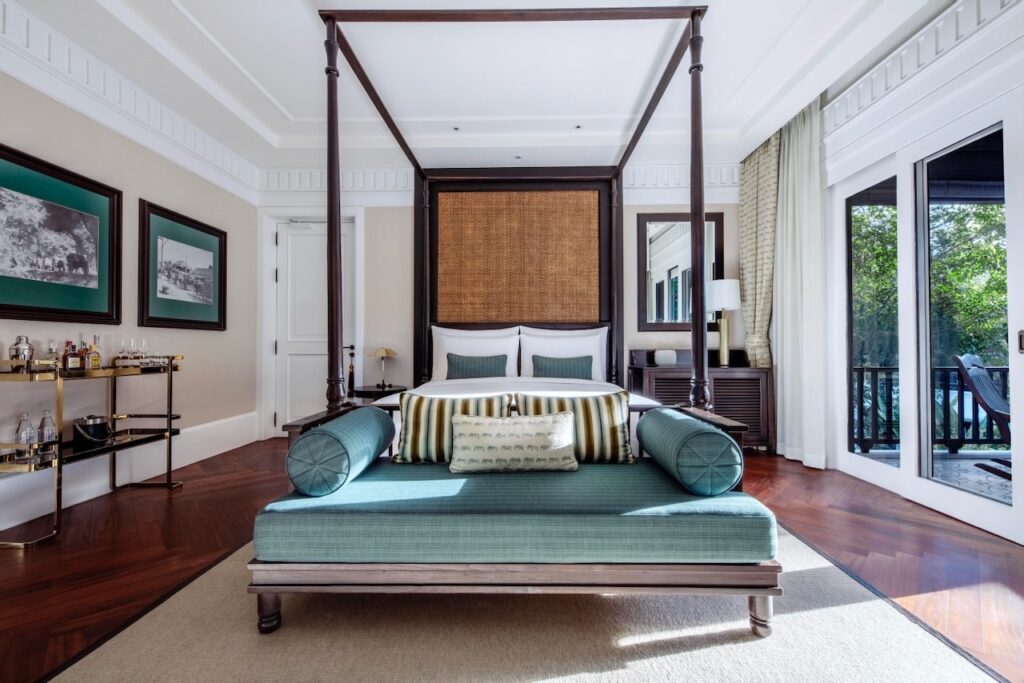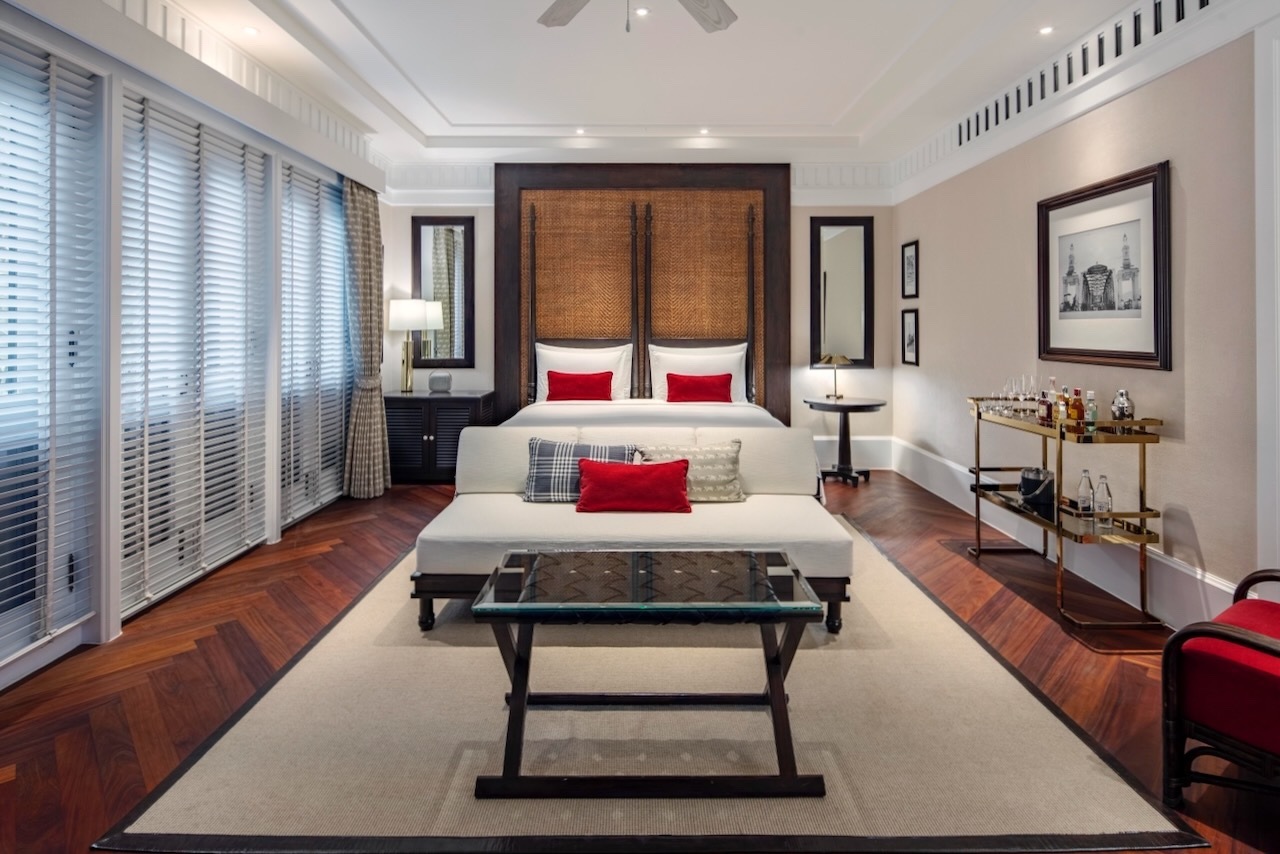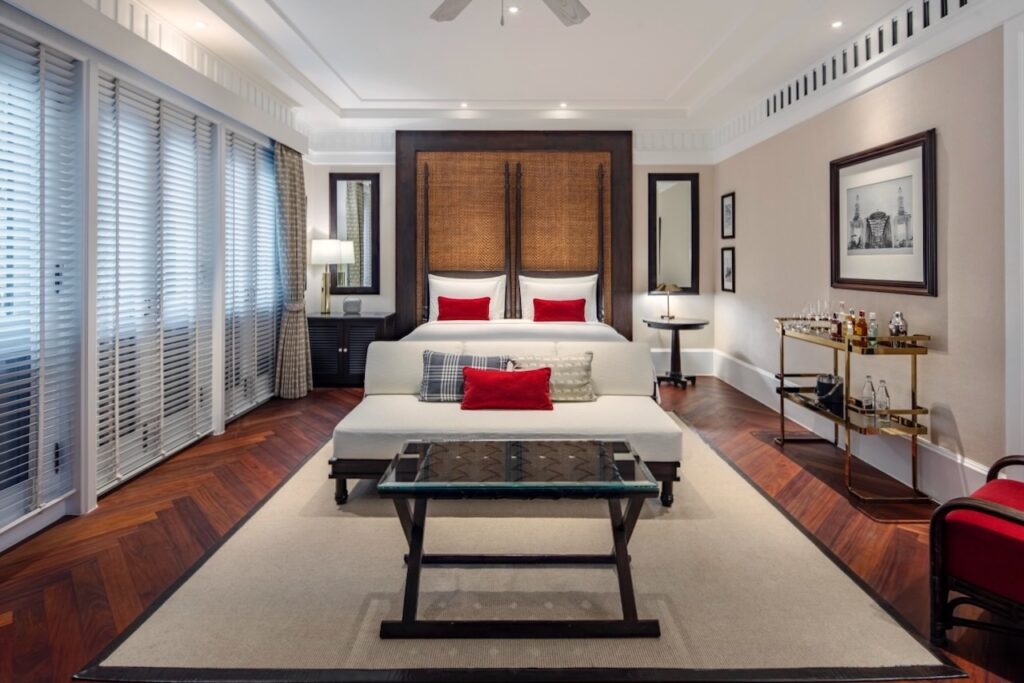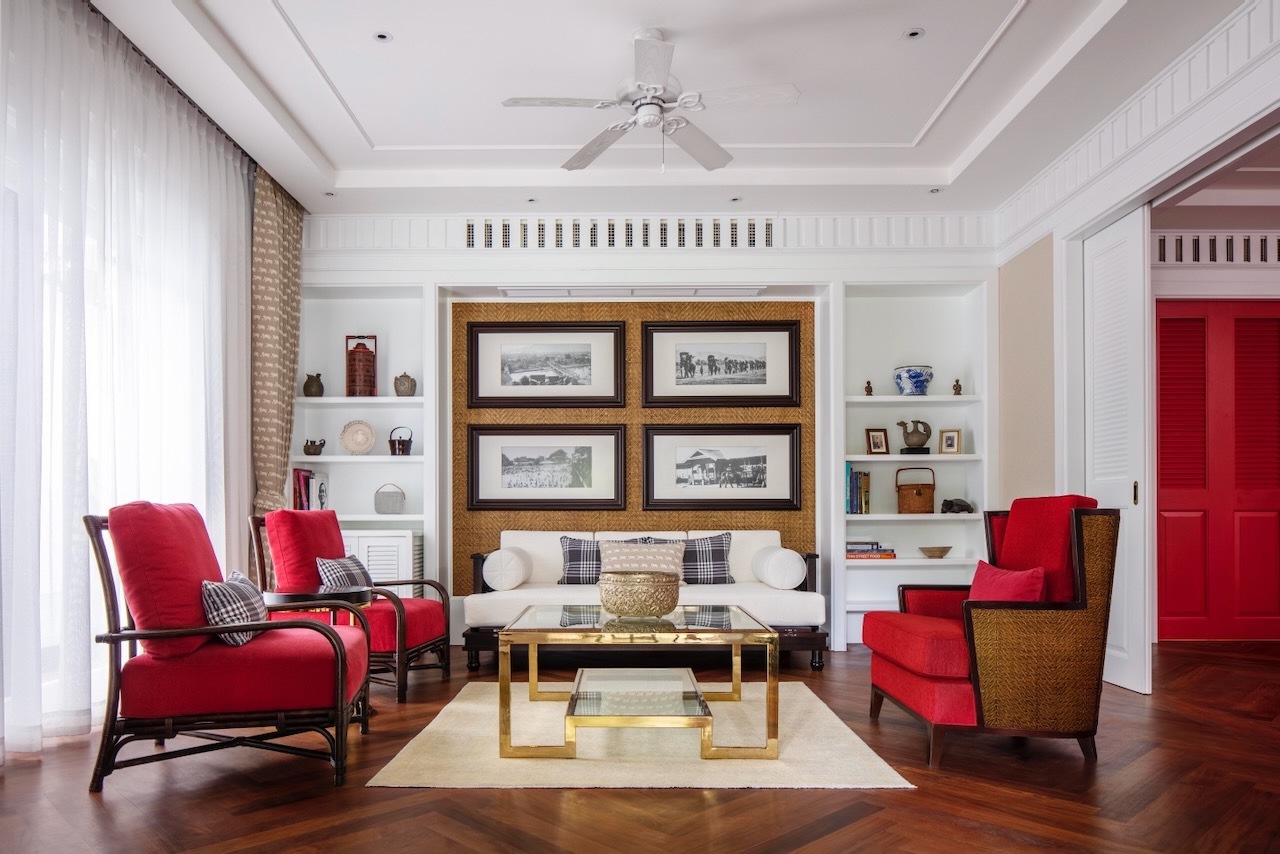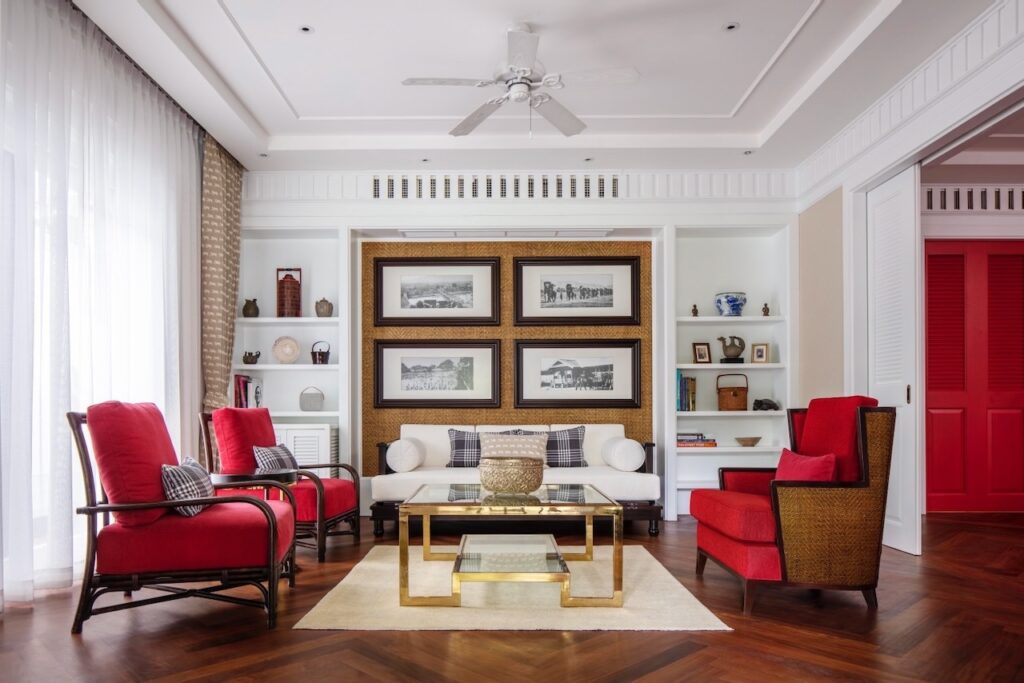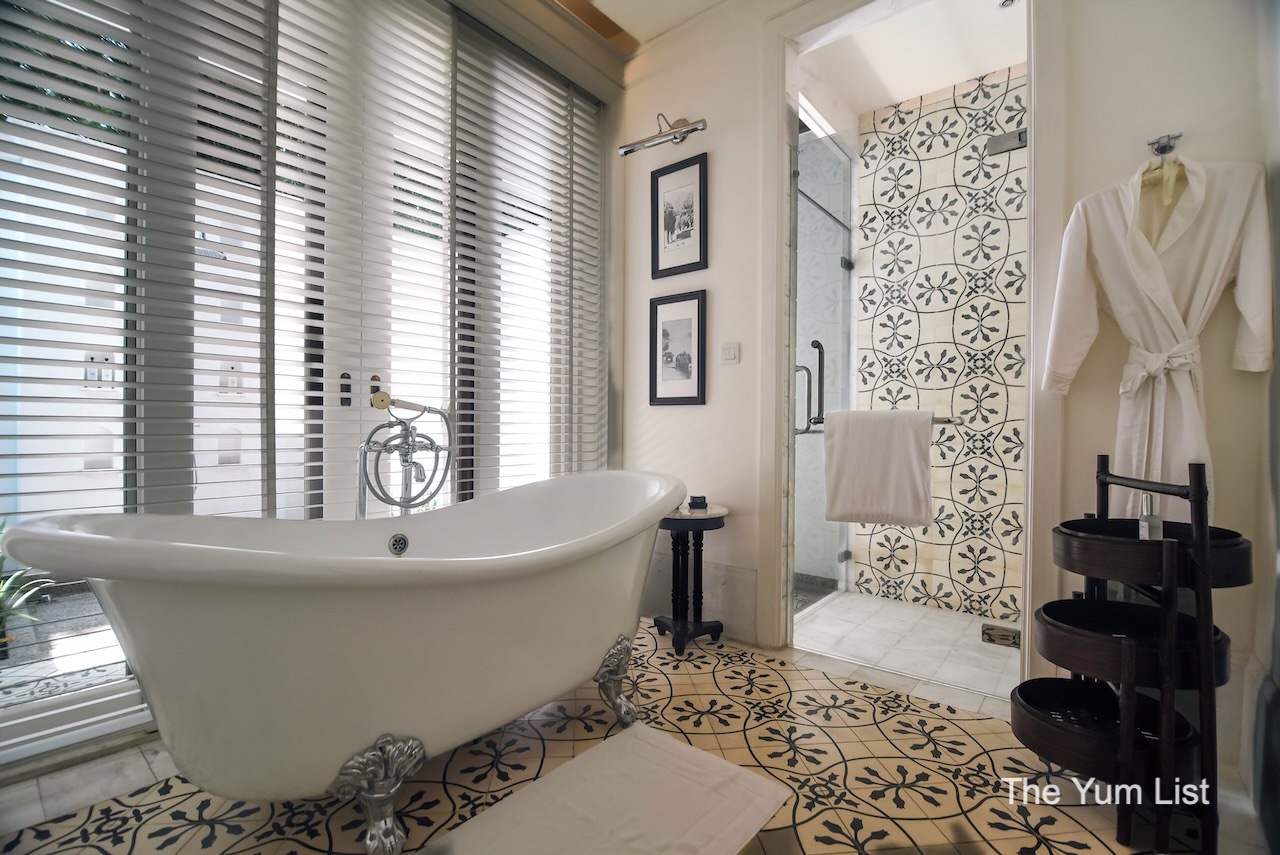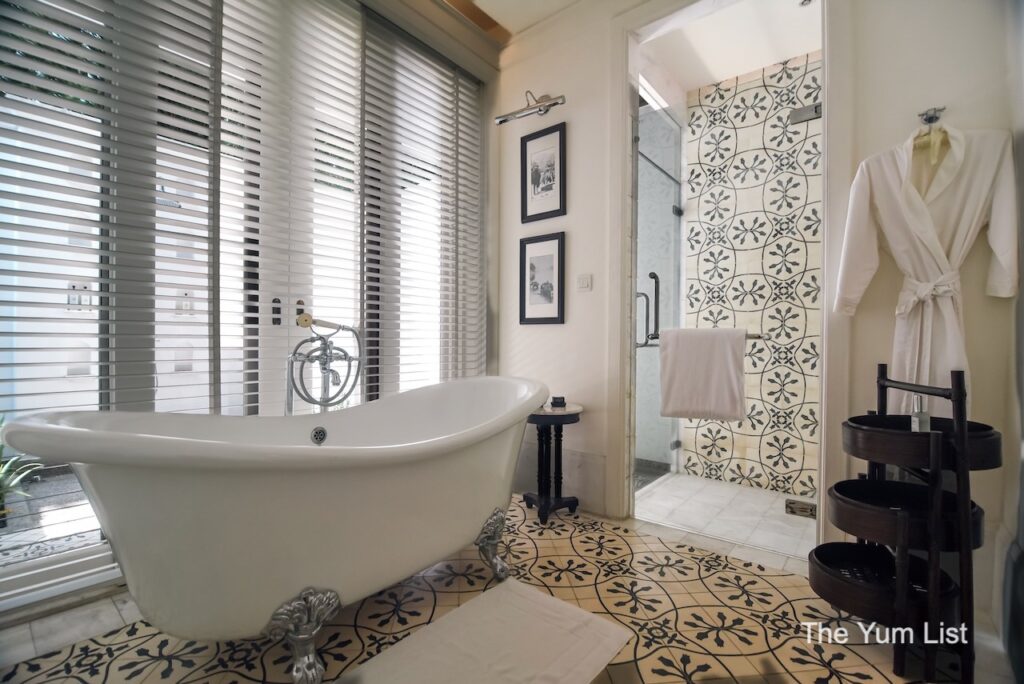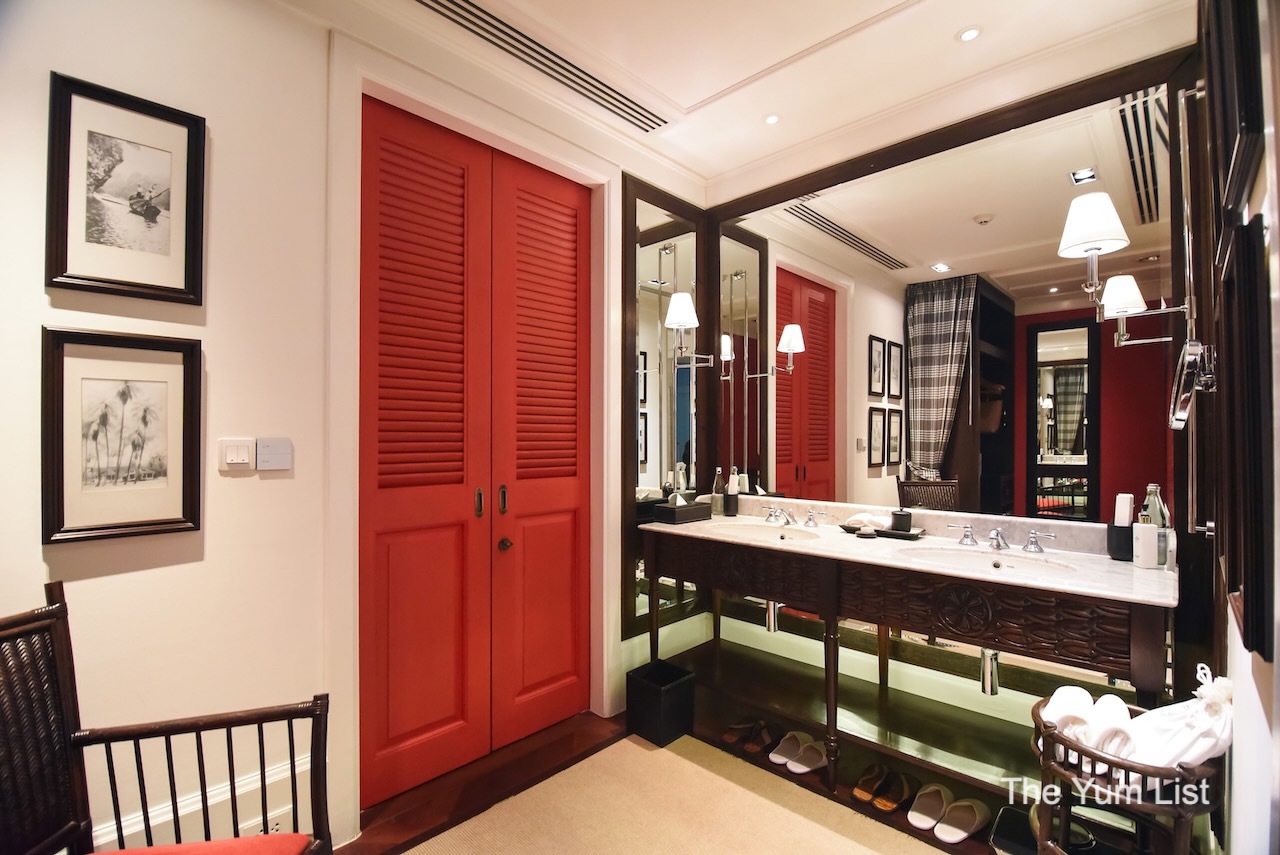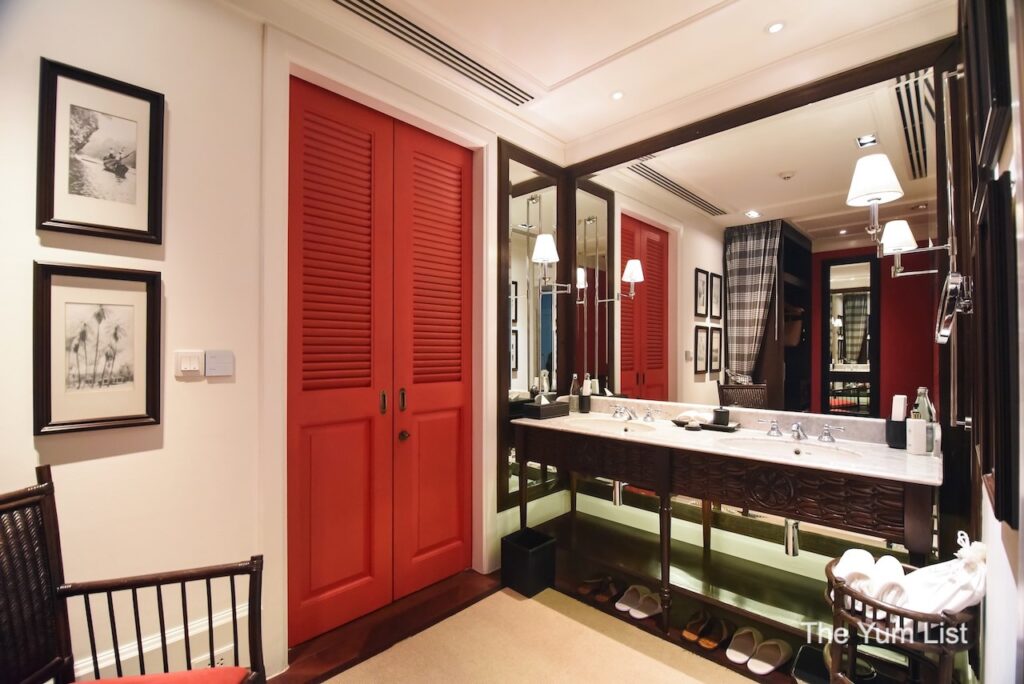 Wellness Facilities
The pool at 137 Pillars House is dream-worthy. The 25 x 5.5 metre pool is bordered by a giant plant wall lush with over 20,000 plants on one side and a row of padded sunchairs on the other. Gently warmed in the cooler months, it offers a refreshing dip year-round. It's a private haven enveloped in restorative greenery. The gym is well-equipped with cardio machines, free weights, and a multi-purpose strength machine, while outdoor yoga sessions on the lawn can be reserved for a fee.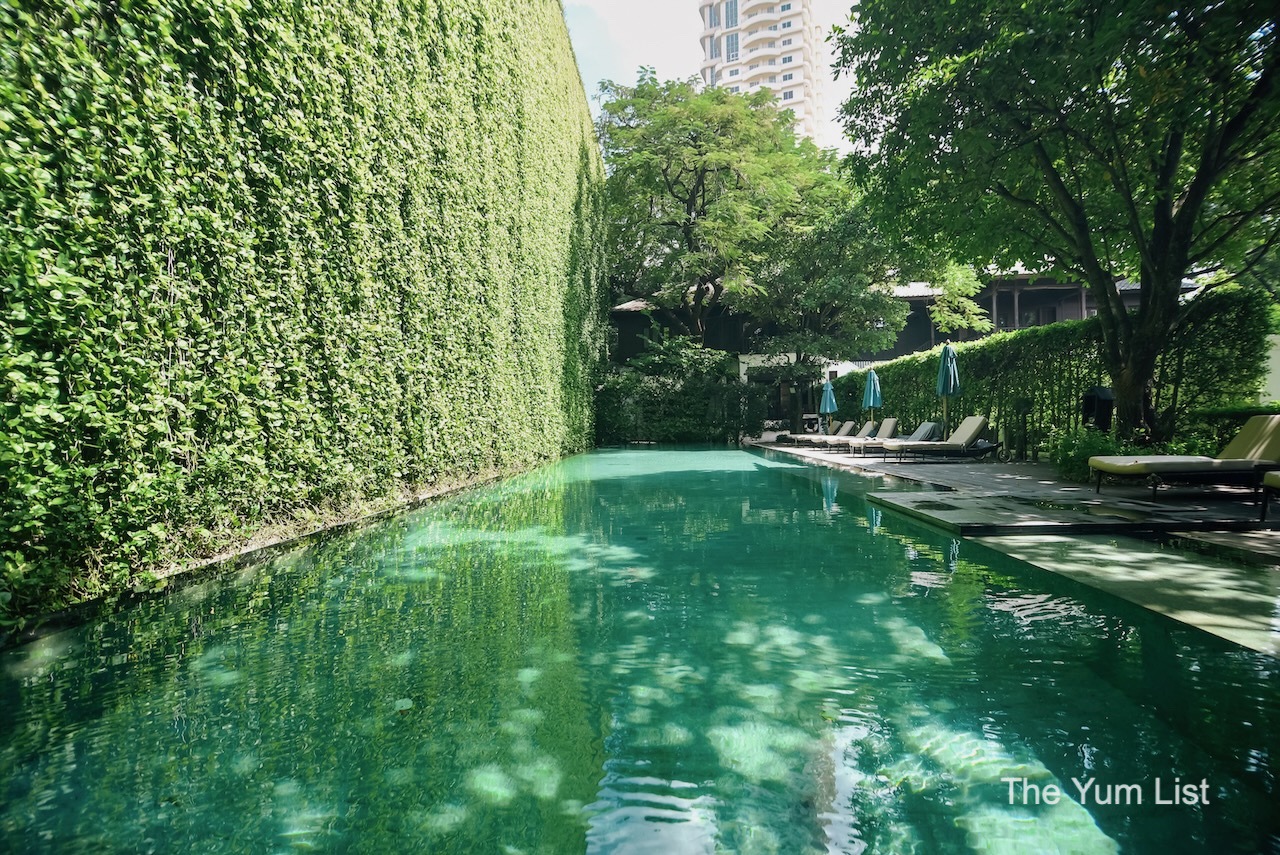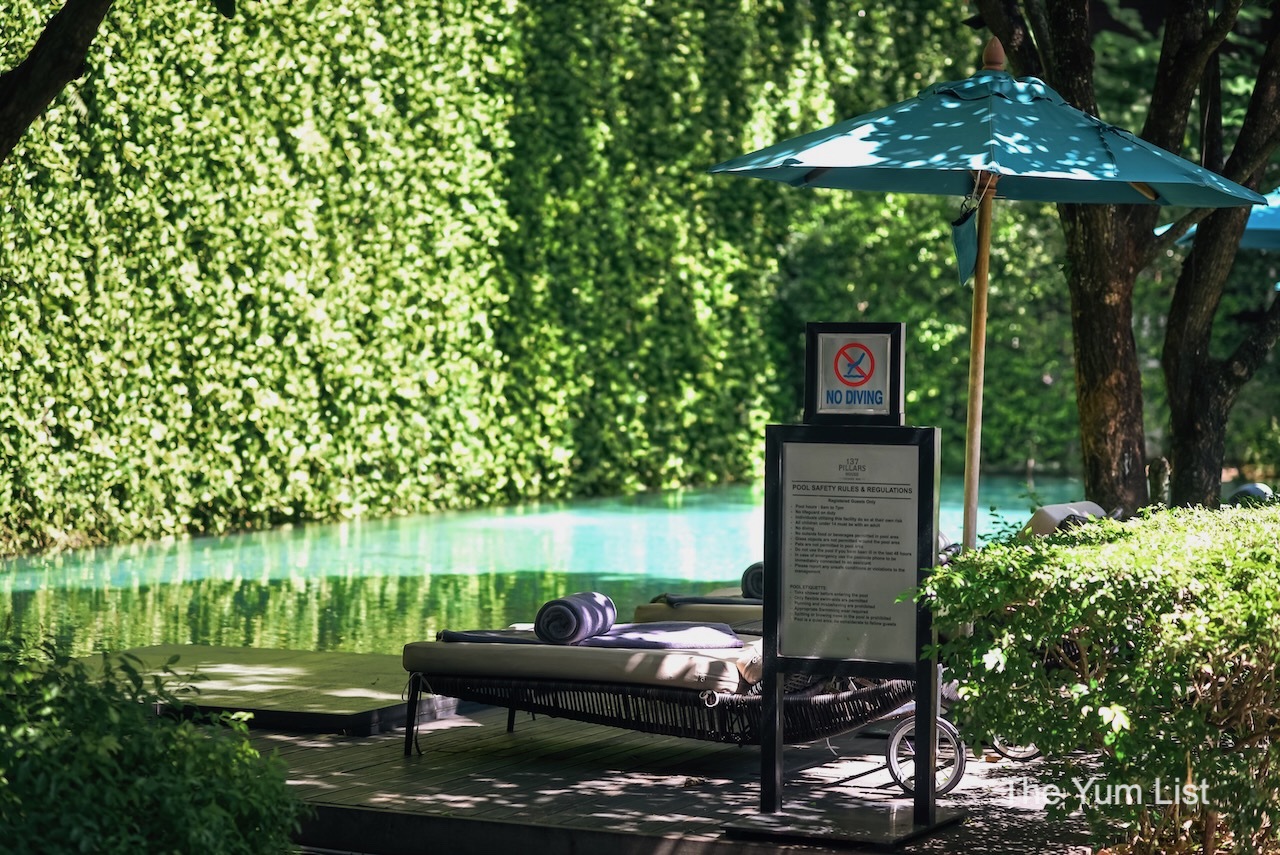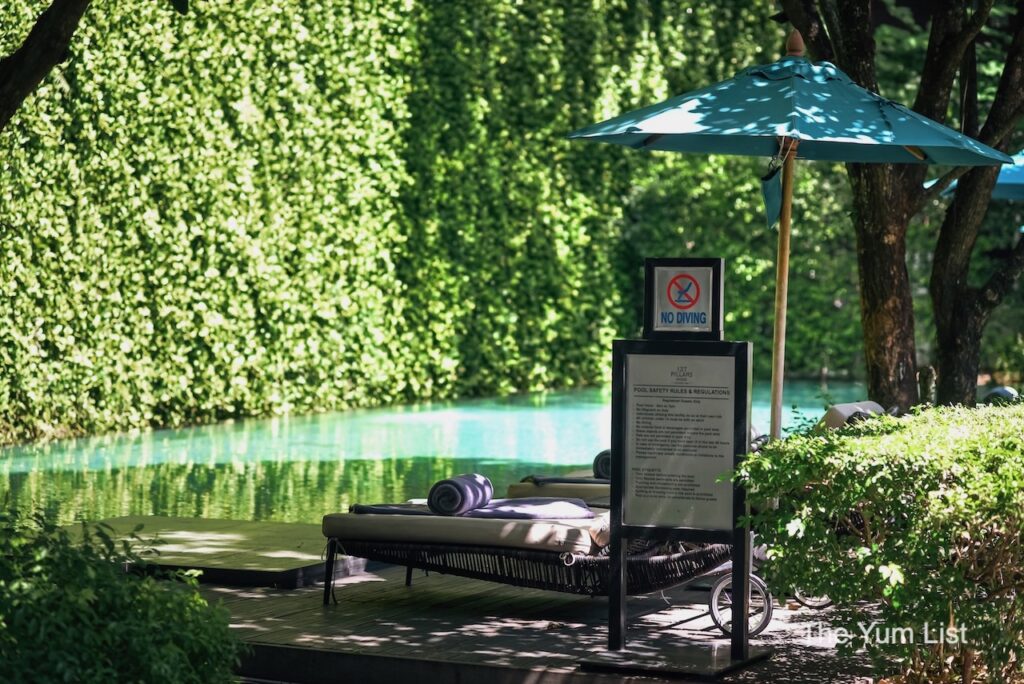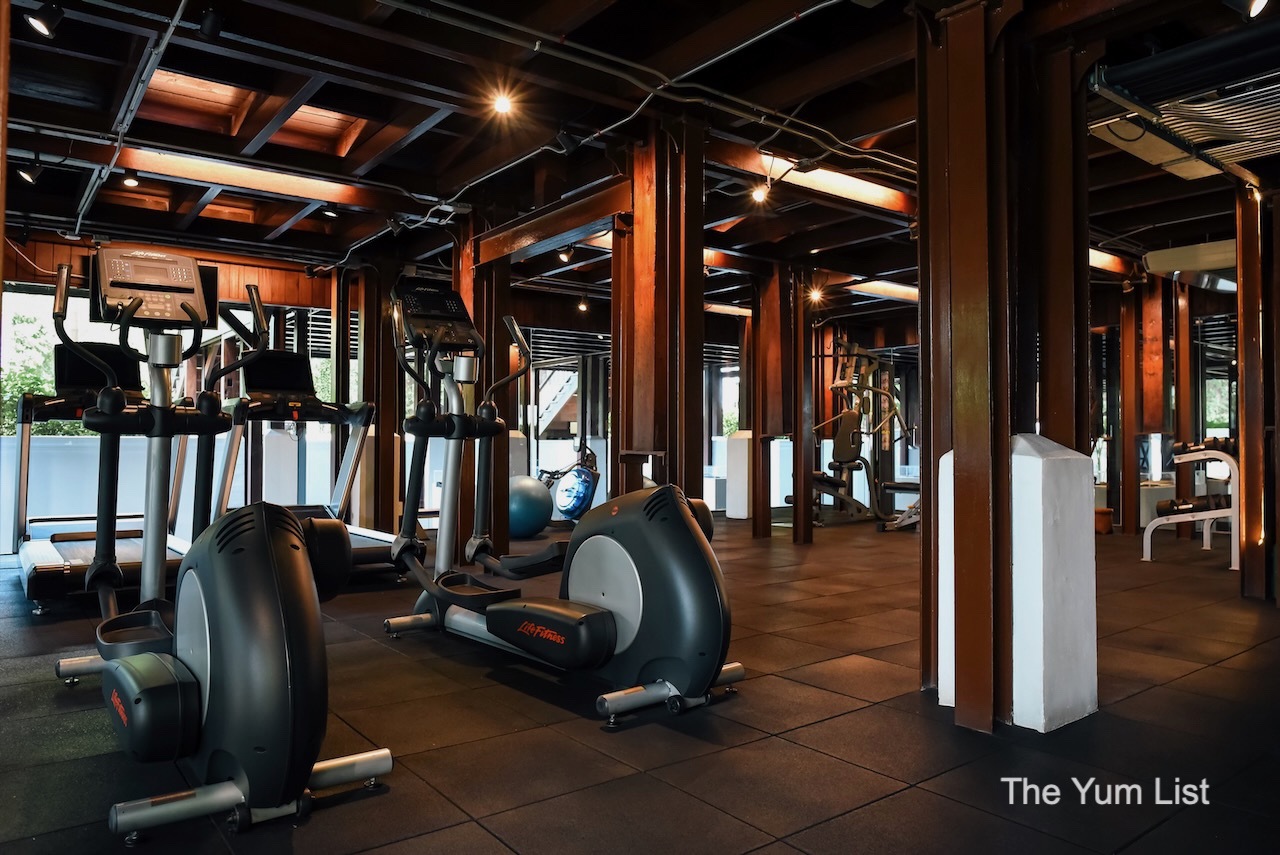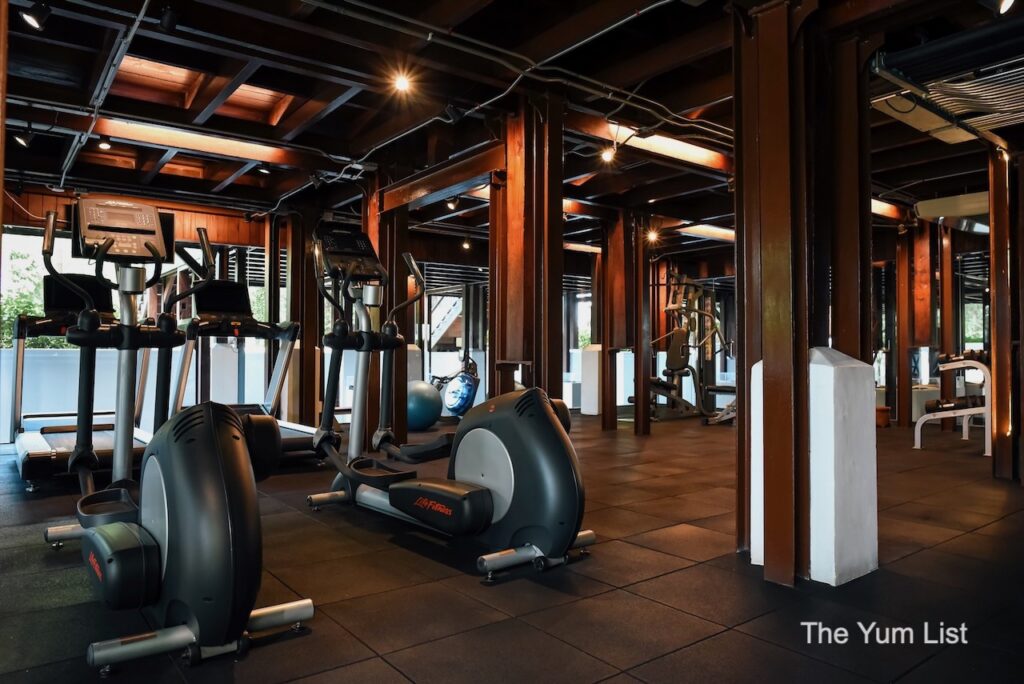 Furthermore, a professional spa team operate in Nitra Serenity Centre at 137 Pillars House. Wi massages out my knots, giving a deep and thorough knead without being painful. It's a skill only very few therapists master: a fine interaction of the hands and muscles, reading the body to dig deep without discomfort. The centre ticks all the boxes of a luxury spa experience with different pre and post-refreshments, choice of aromatherapy oil, consultation as to type of massage and pressure expectations, mesh underwear (not those puffy numbers resembling diapers), foot bath, large massage beds, towels places under ankles and knees to relieve pressure on the lower back when prone and supine. I'd revisit daily, given the chance.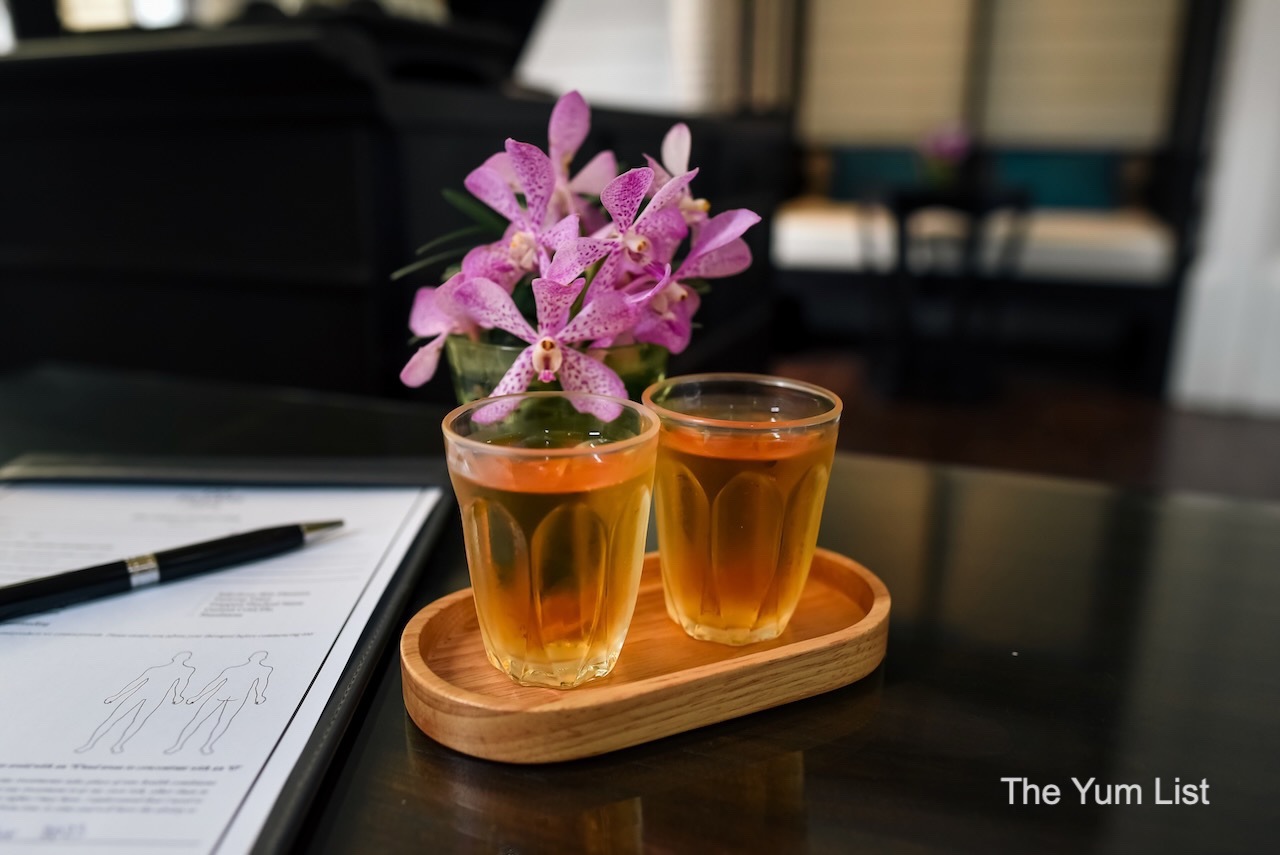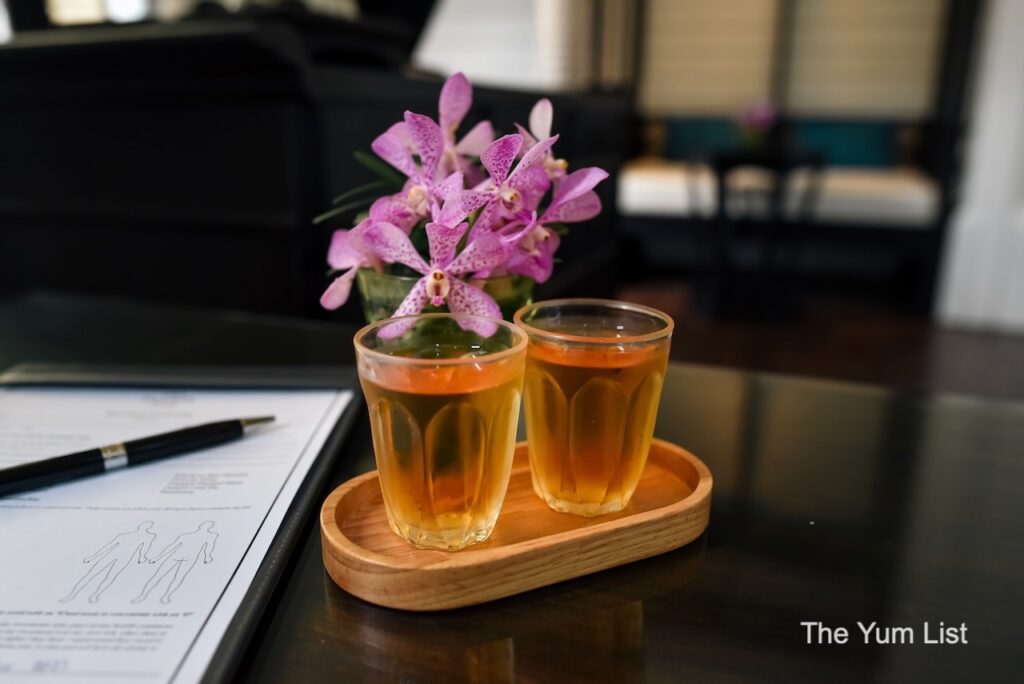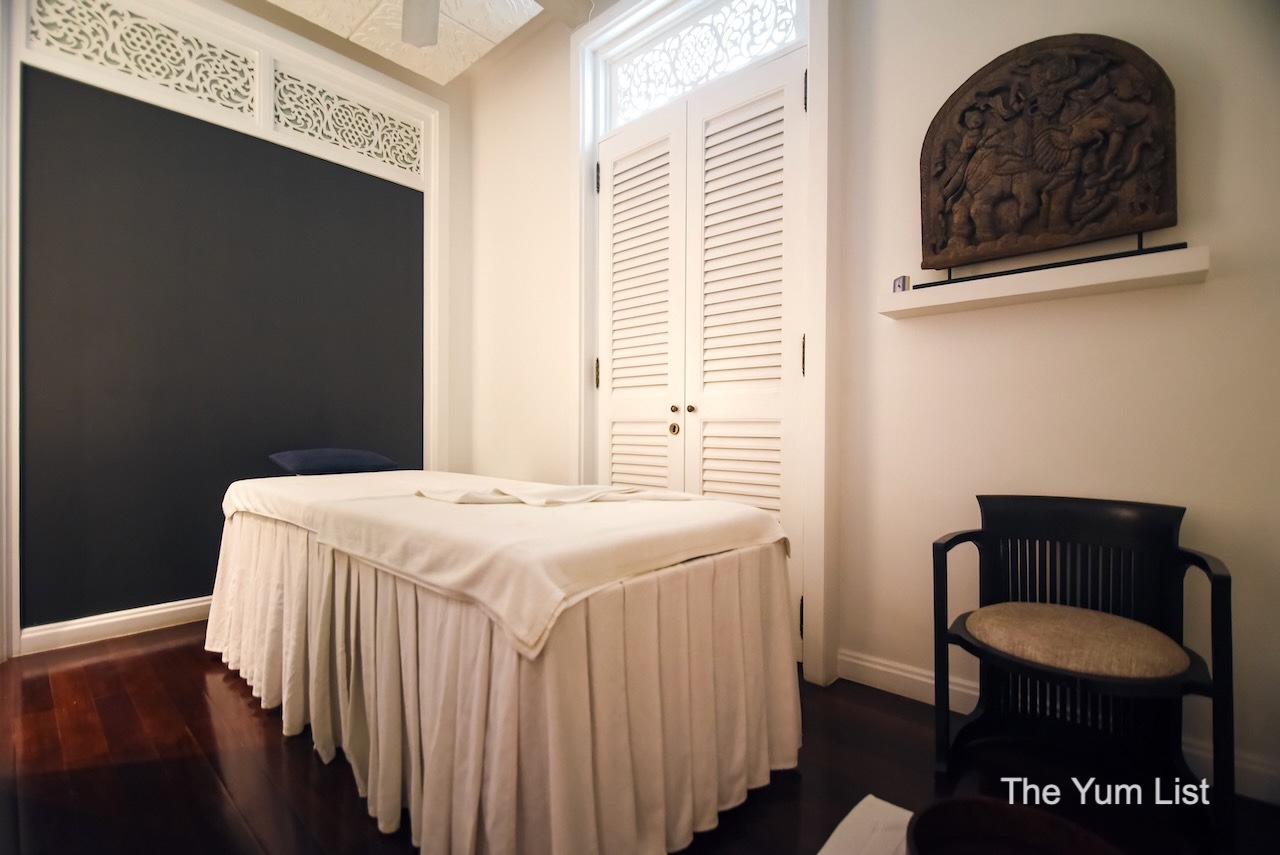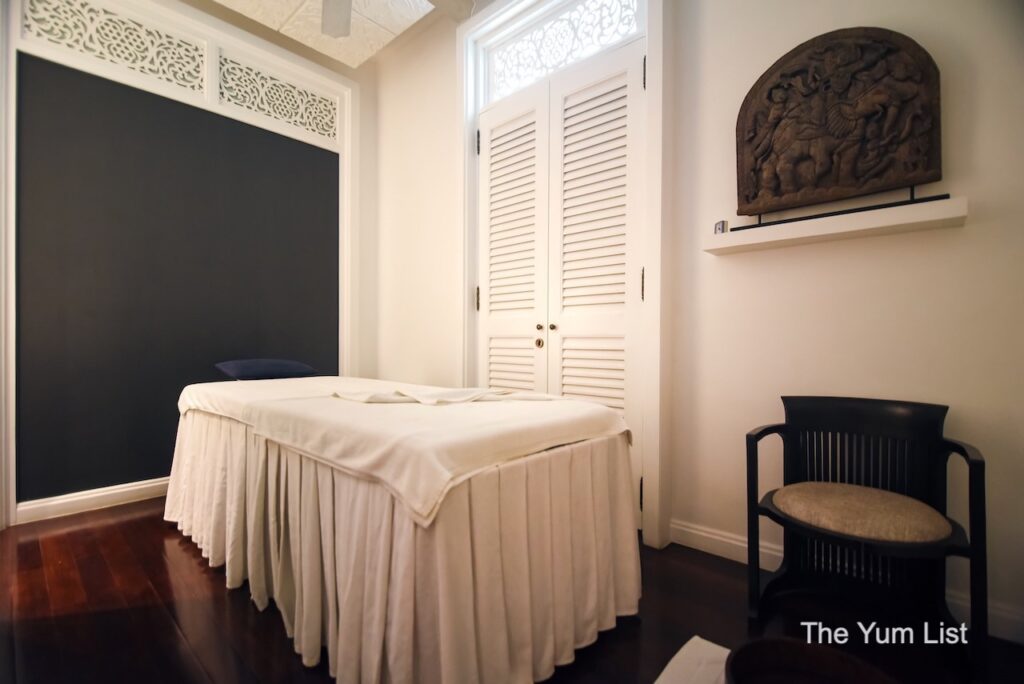 Restaurants & Bar 137 Pillars House
The Dining Room
Guests can choose a glass-walled teak house or alfresco patio for breakfast at The Dining Room. Early risers enjoy the cooler morning breezes on the deck, while the later morning heat makes the indoor dining set-up more attractive. The morning meal is a compact and quality buffet of Western and local dishes. Fresh fruits, cereal, yoghurt, bread and pastries compose a continental selection, while dim sum, noodle soup, local curries and an egg station fashion the hot dishes. Coffee is great with locally grown and roasted beans with a choice of milk and non-dairy alternatives. Juices and smoothies are also made to order, and the wonderfully kind waitstaff ensures no cup is ever empty or any table unattended.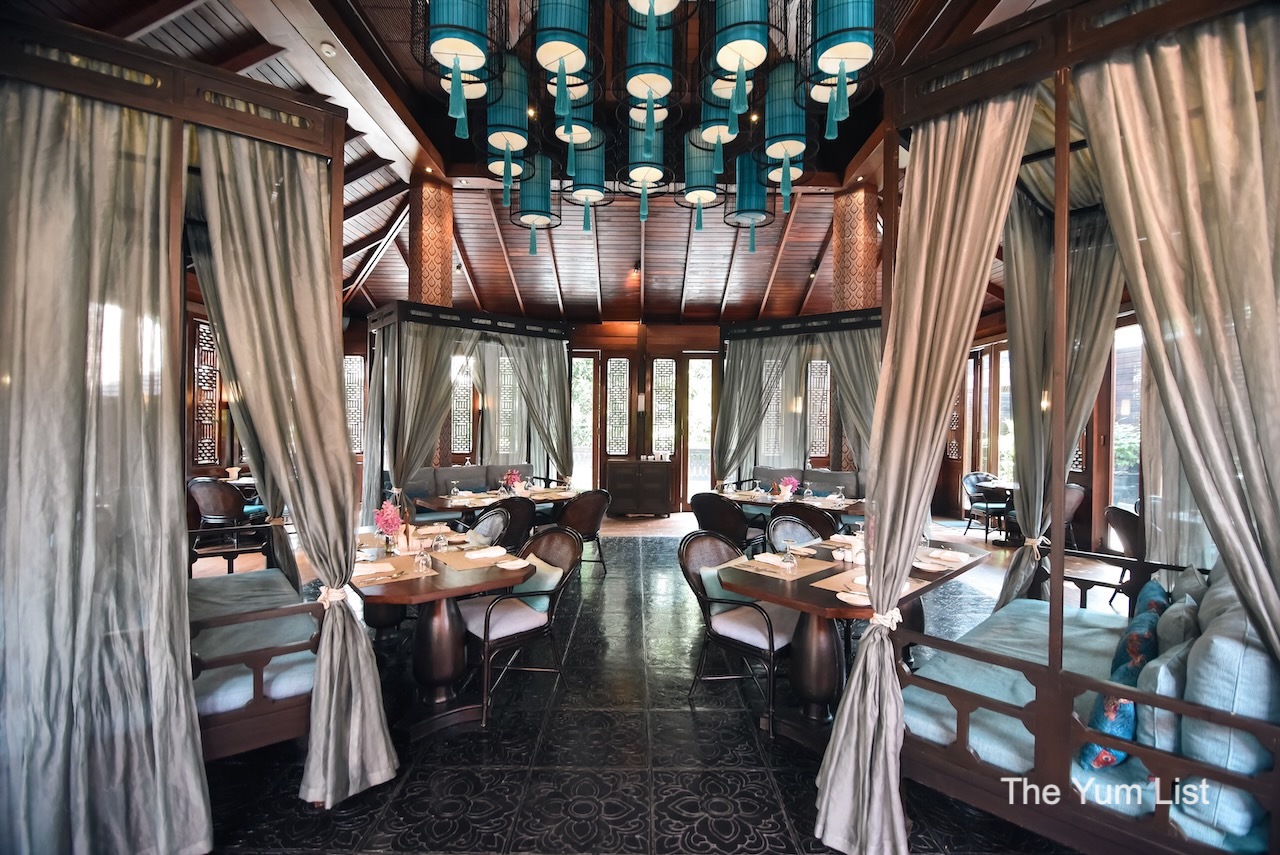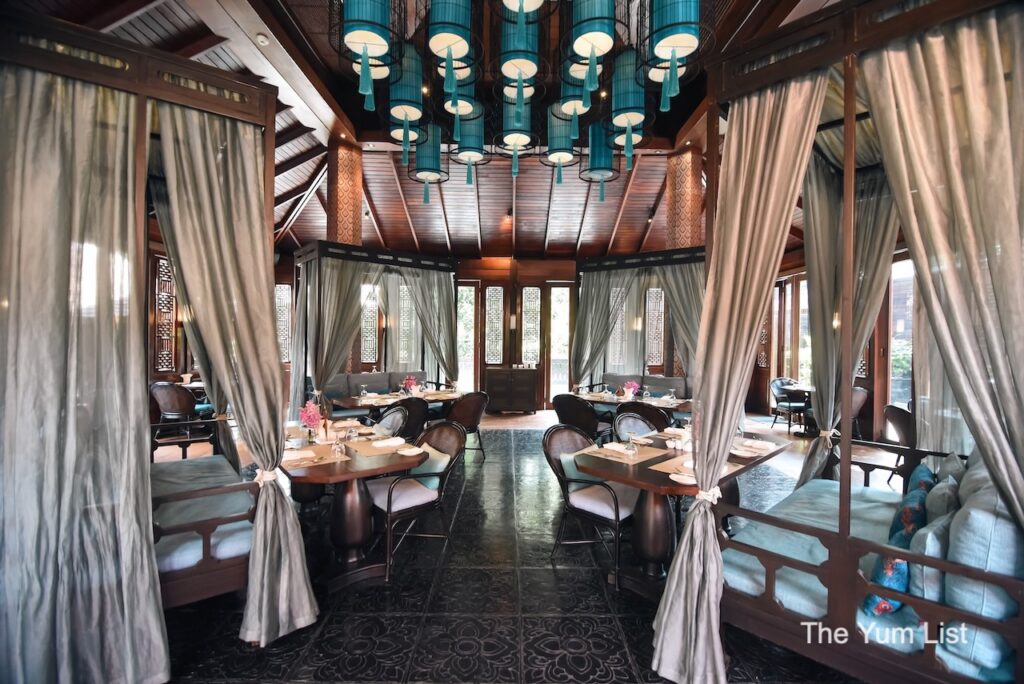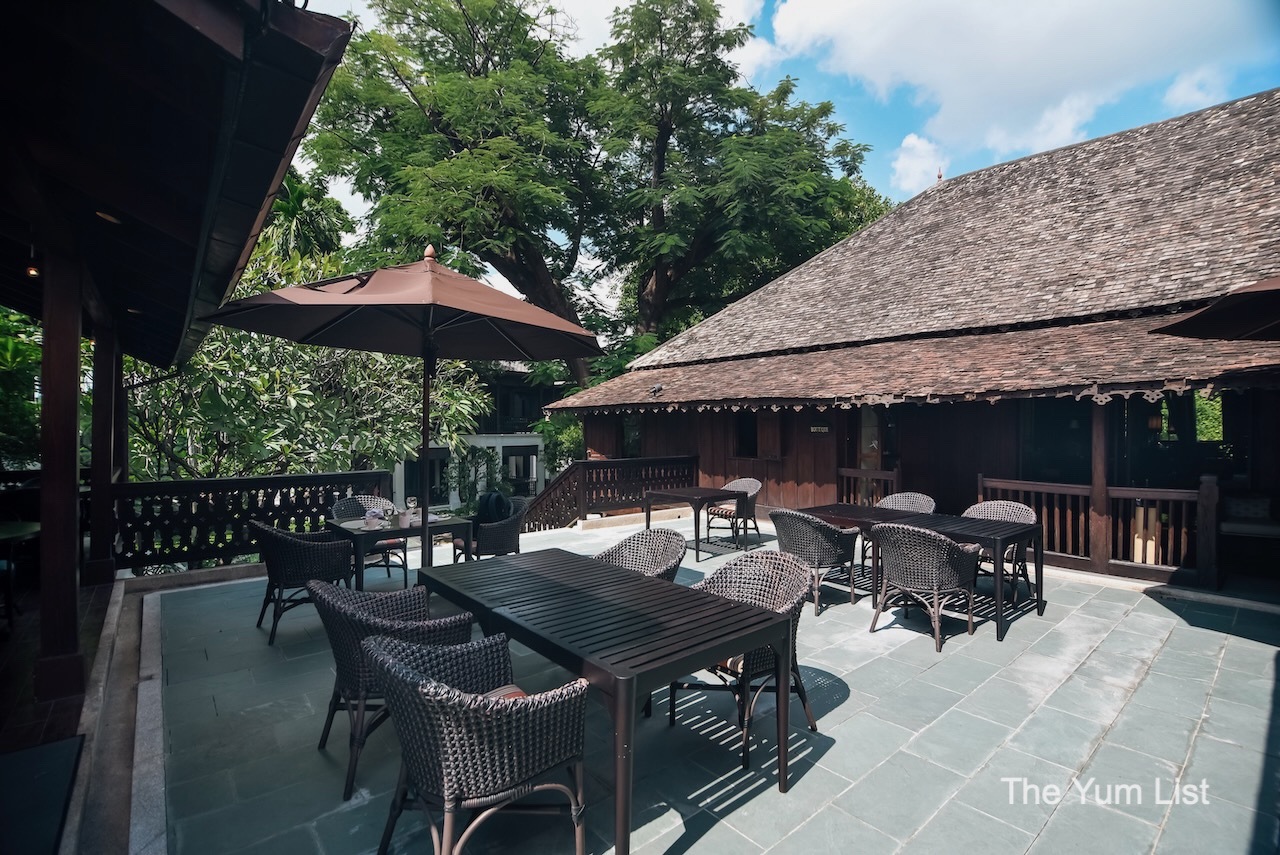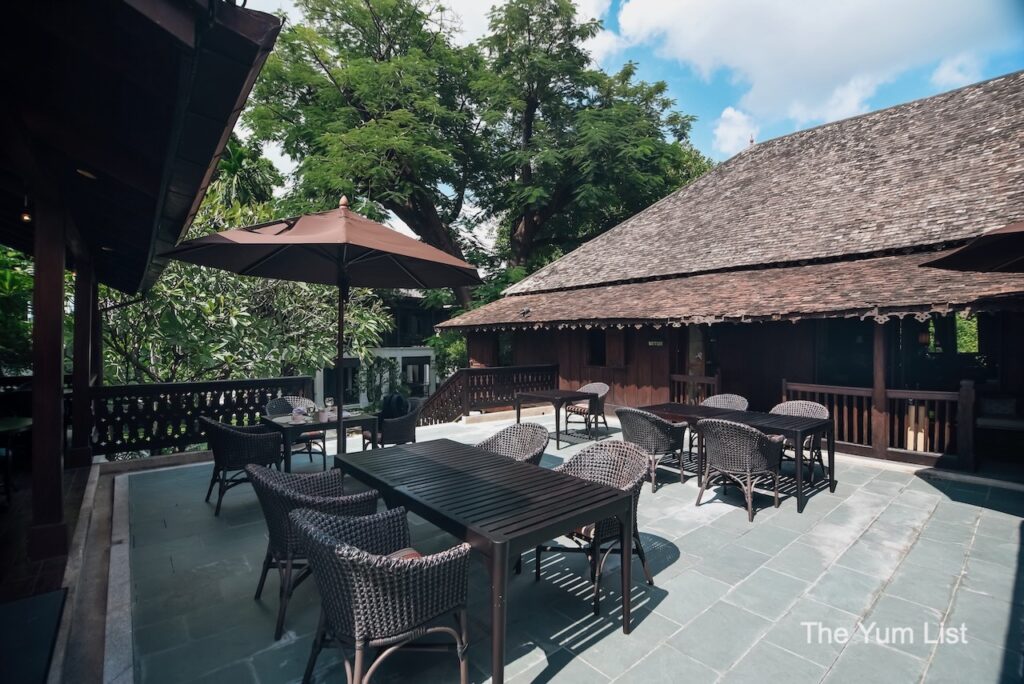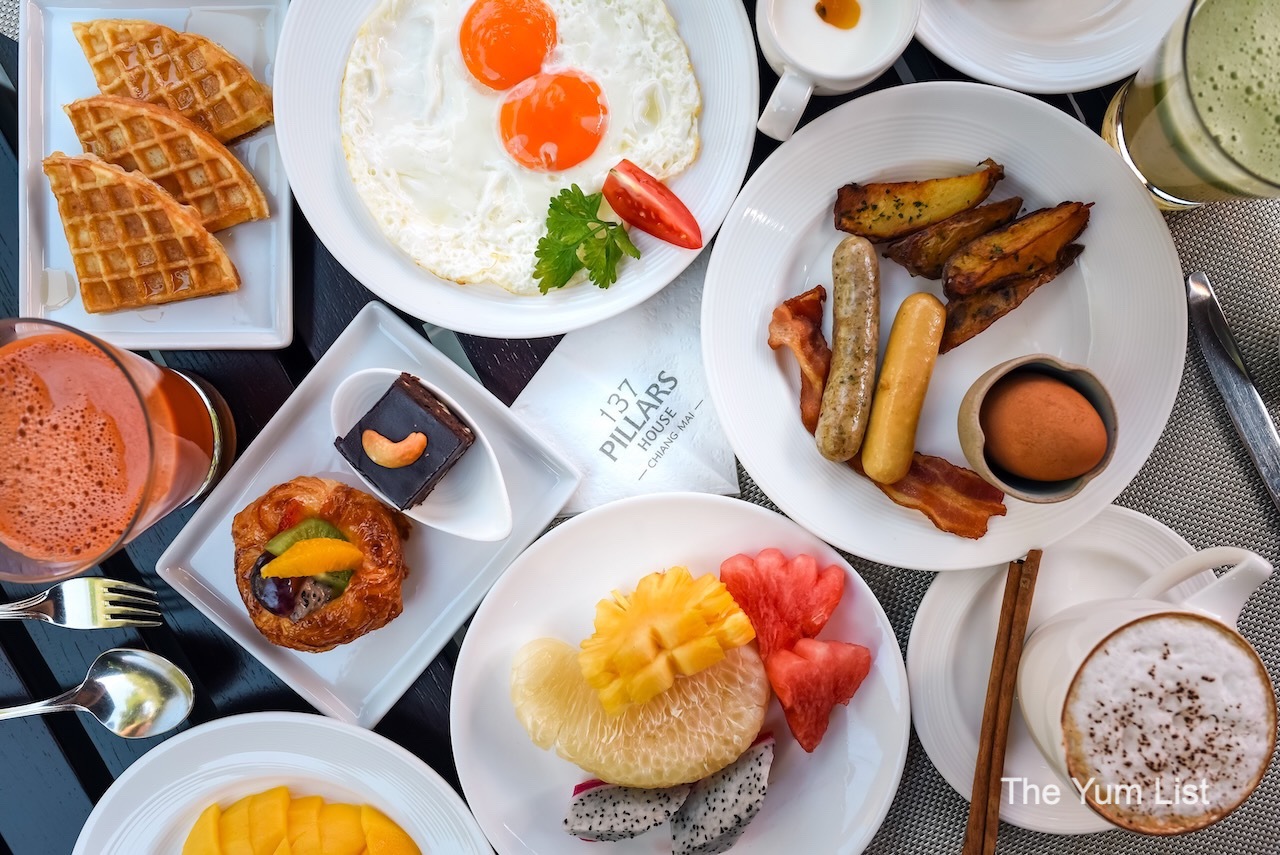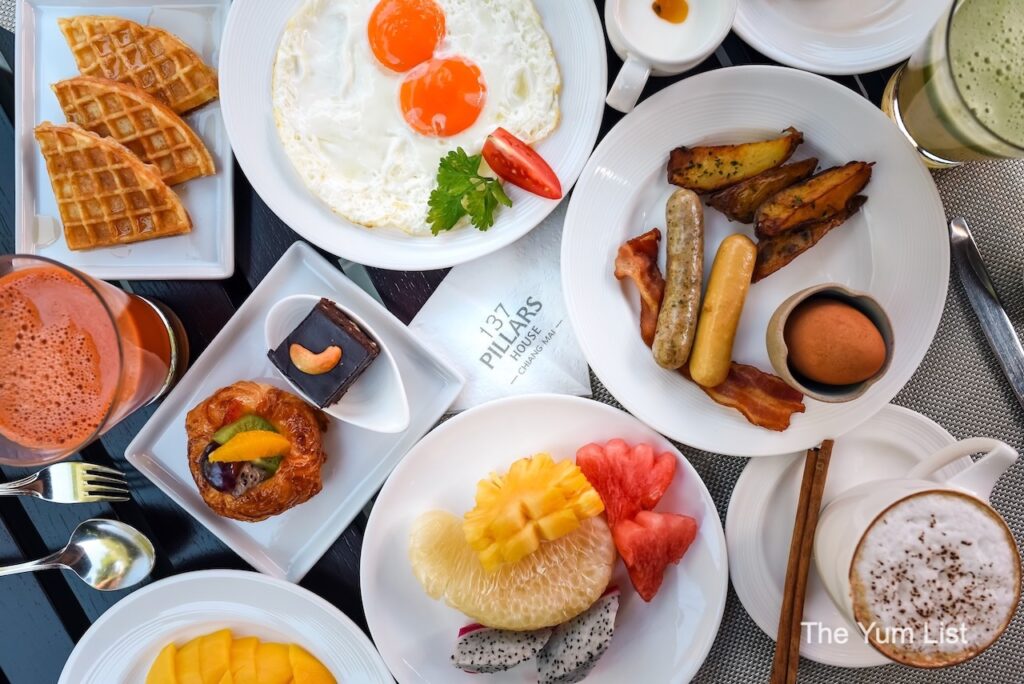 Jack Bain's Bar & Palette Restaurant
Located in the same building as The Dining Room, Jack Bain's Bar and Palette Restaurant offer additional dining and drinking options. Housed within a meticulously restored teak homestead that once served as the office of the Borneo Company, the setting is both historic and beautiful. The food and beverages are top-notch, and the service is truly exceptional. Read more about the menus and our recommended orders here.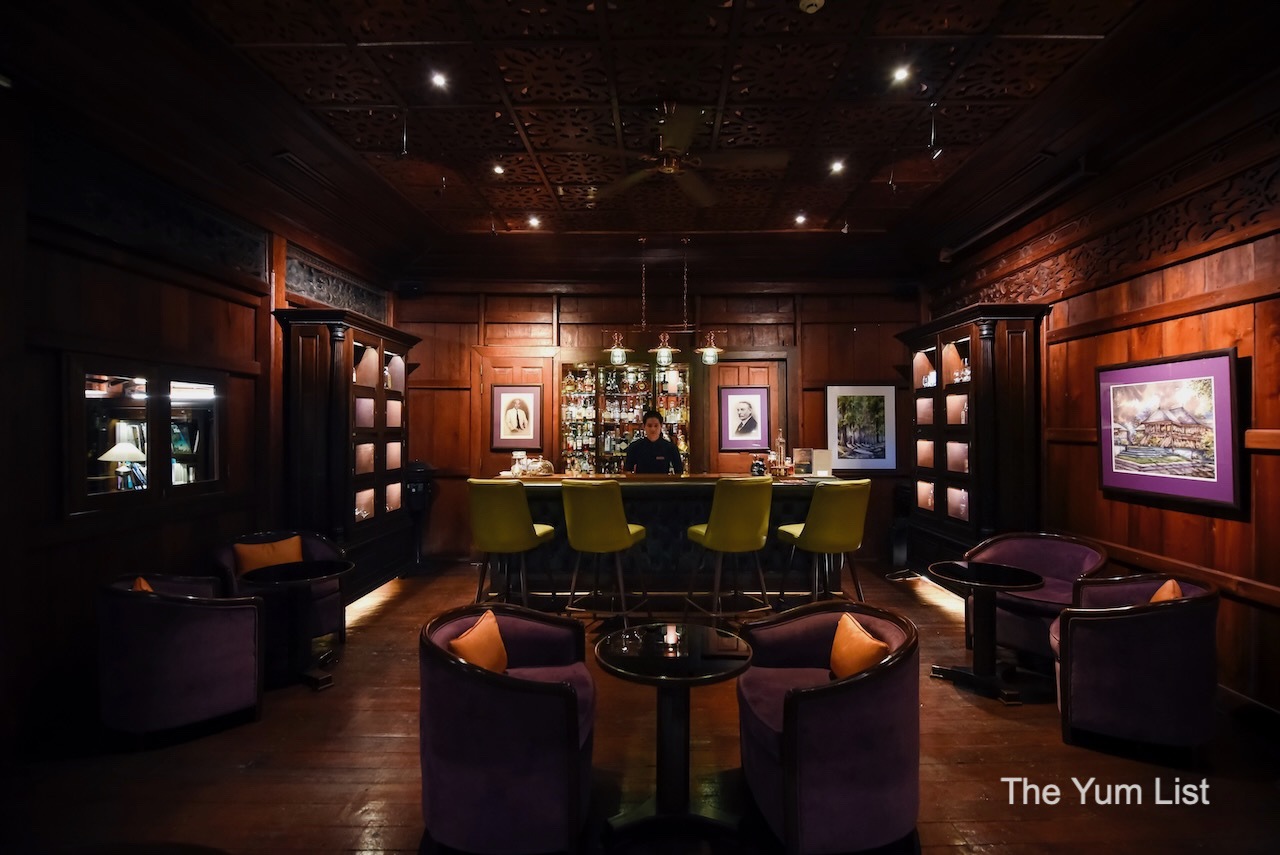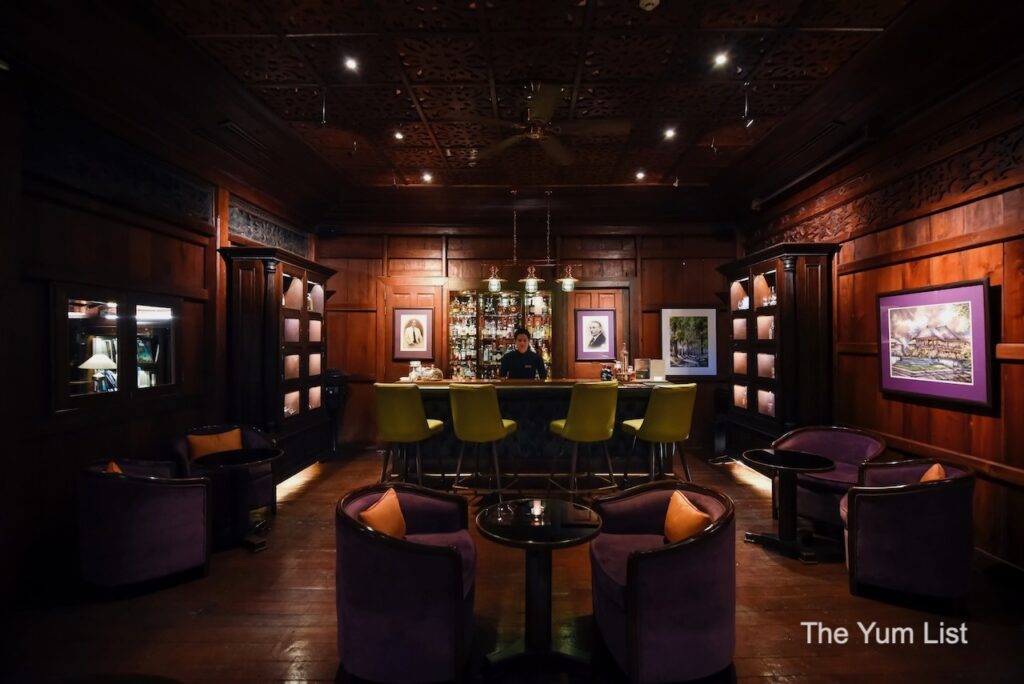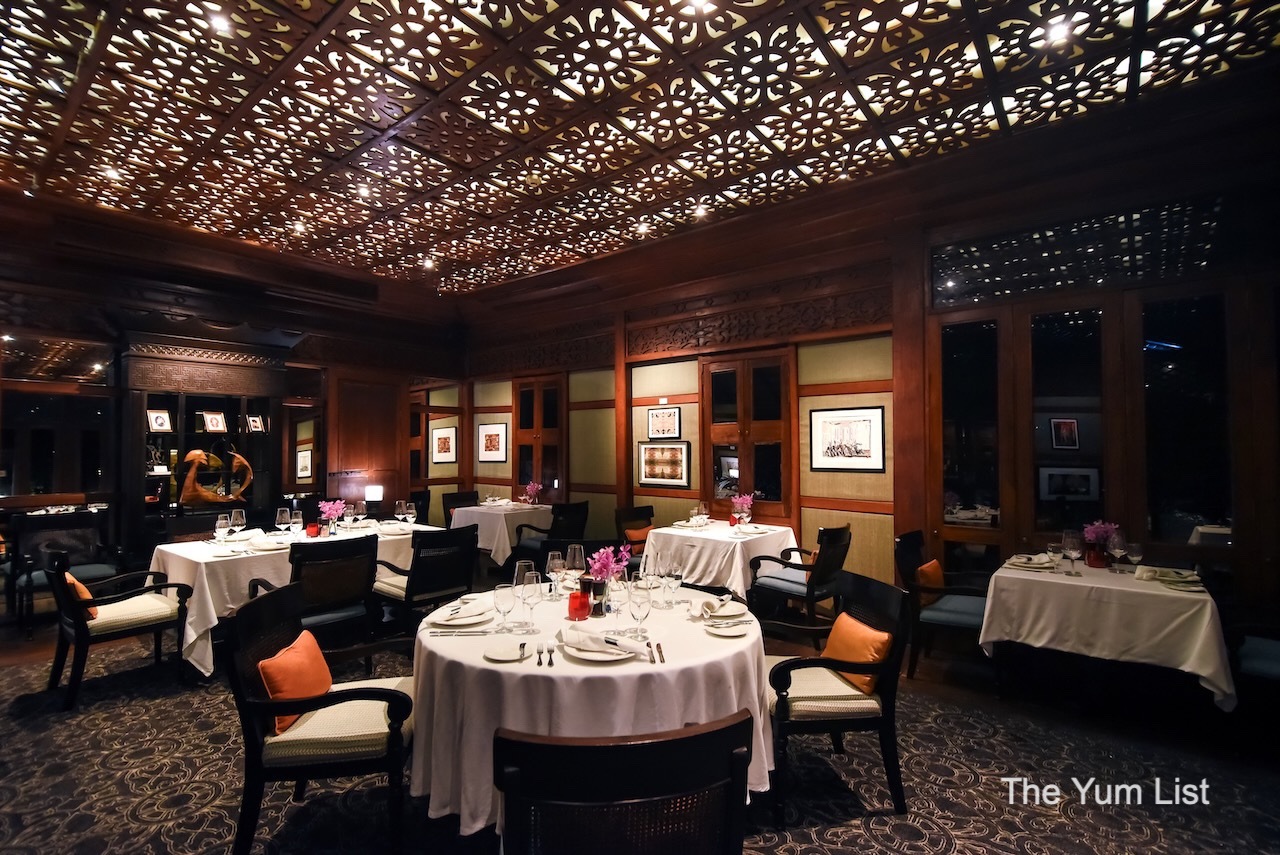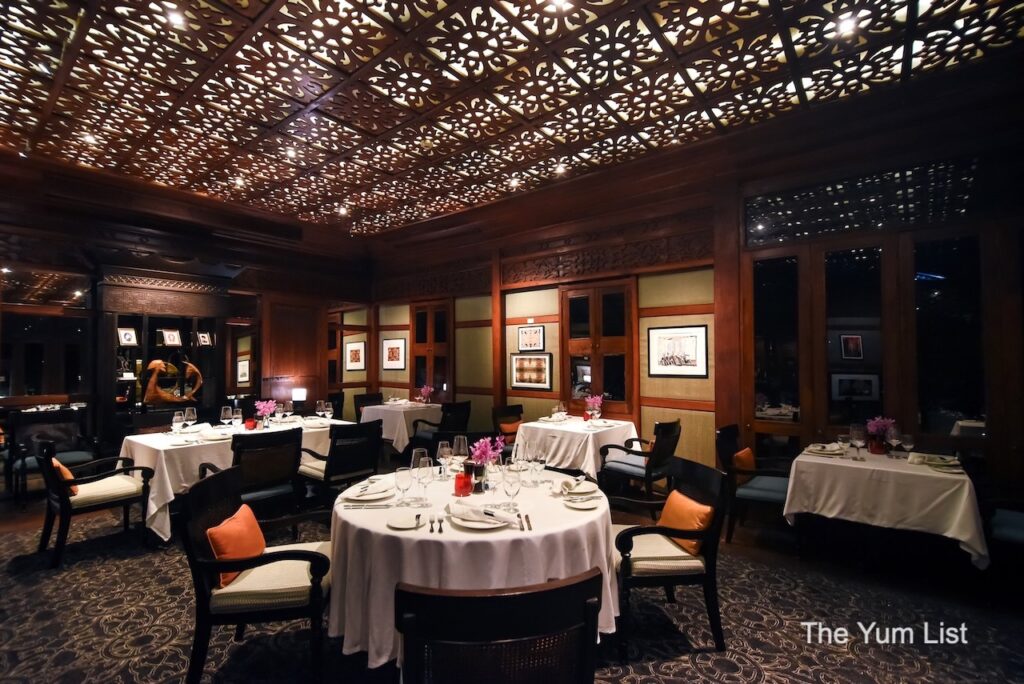 Impeccable Service
Beautiful rooms, facilities and grounds are all tied together with exceptional service at 137 Pillars House. Eak seems to appear before I need him. In the evenings, he's at Palette and Jack Bain's Bar with recommendations, water, and shawls for the cool air-conditioning. During the day, he's poolside offering chilled wet towels, iced water and tips for seeing the Old Town. Up and May ensure our coffee cups are never empty at brekkie and that we have all the freshly sliced mango we desire. Toto and his team at the front desk are ready with expectant smiles, maneuvering schedules and making taxis, directions and pick-ups all go smoothly.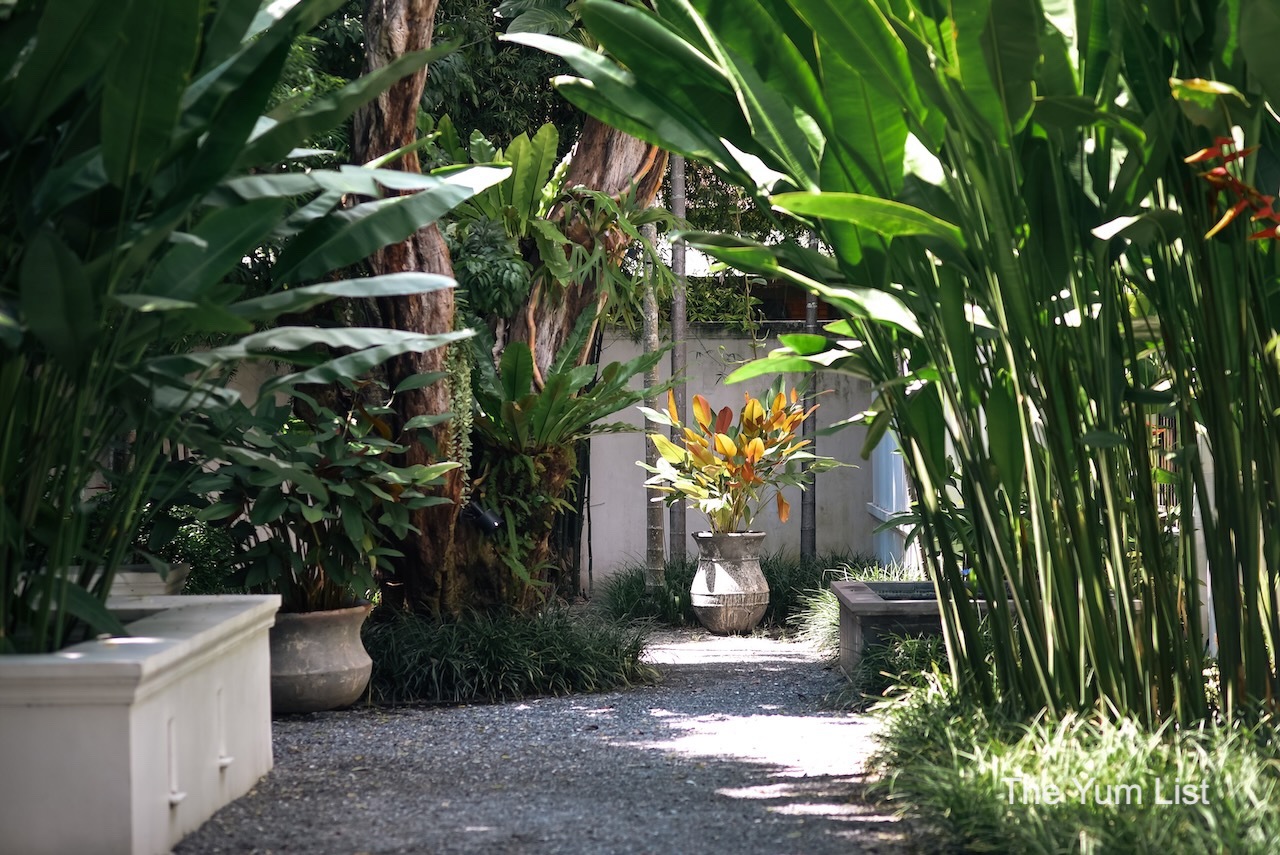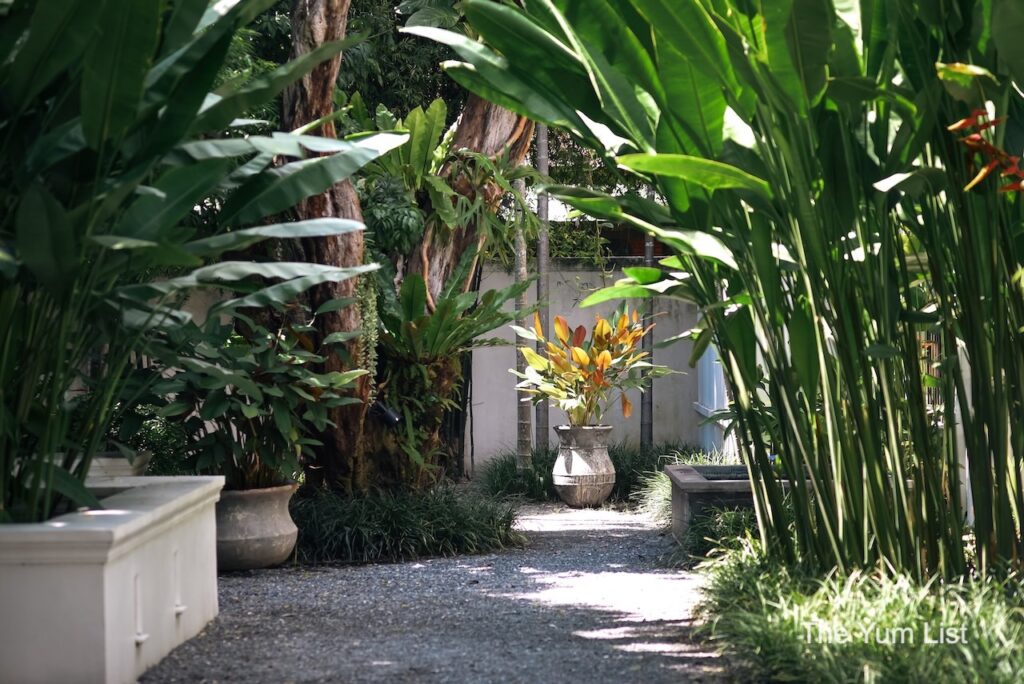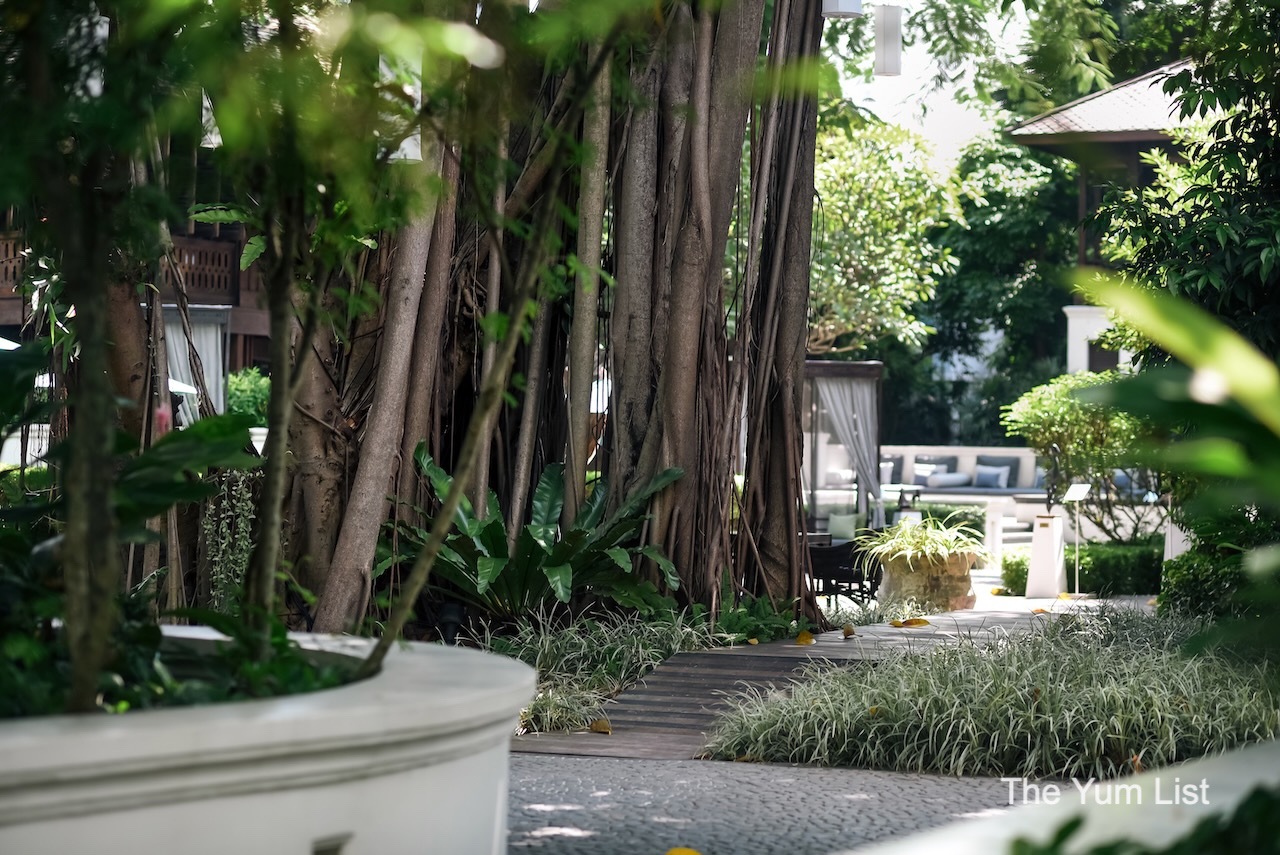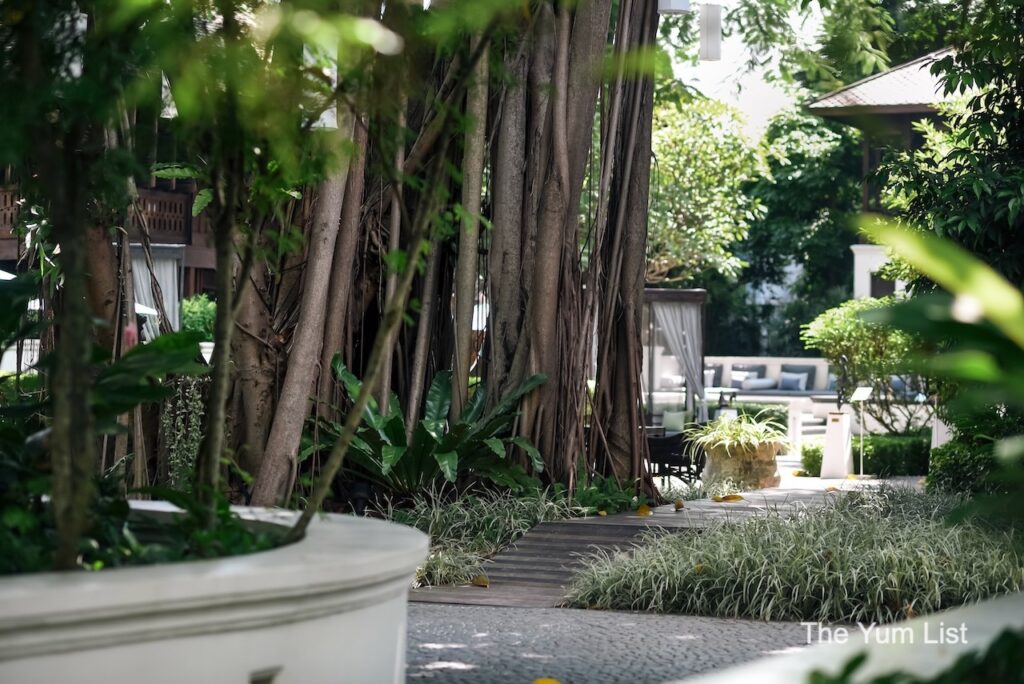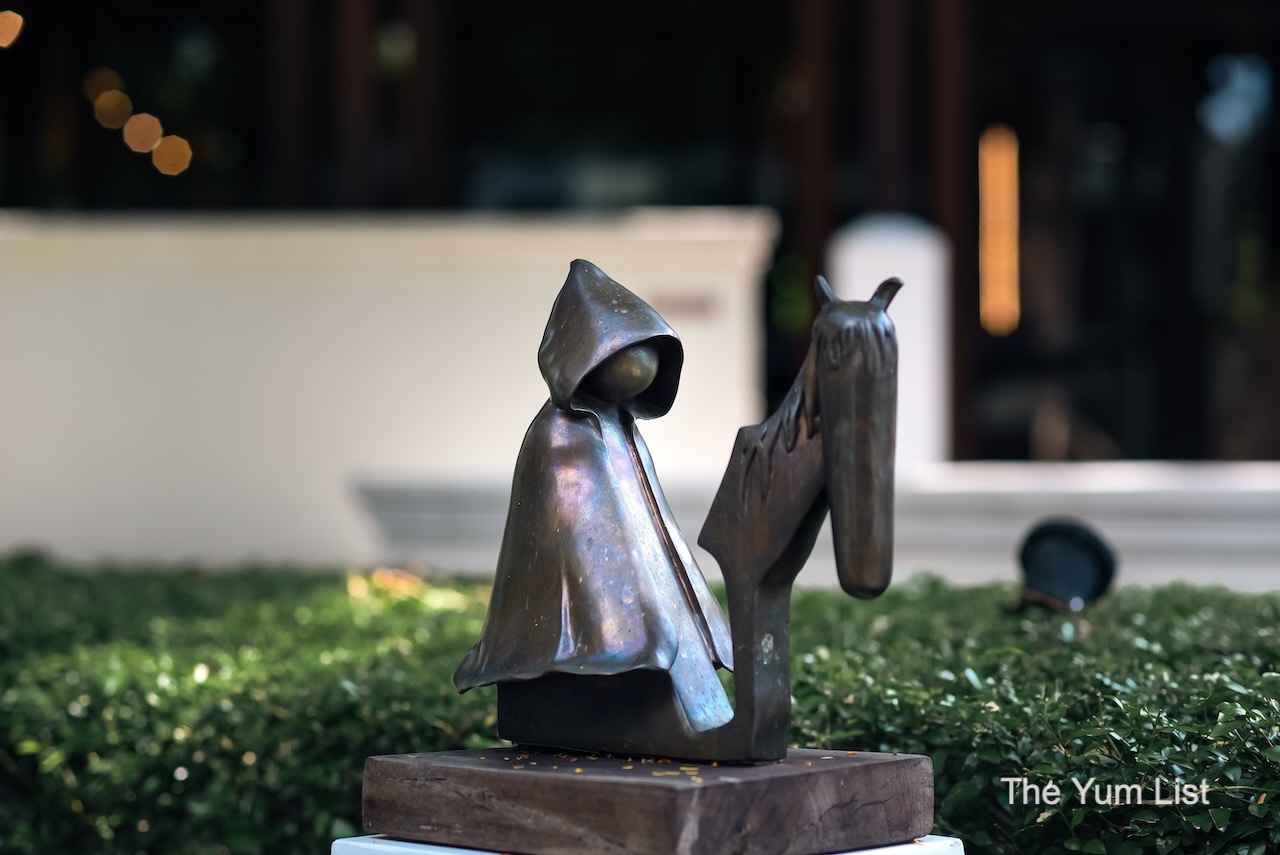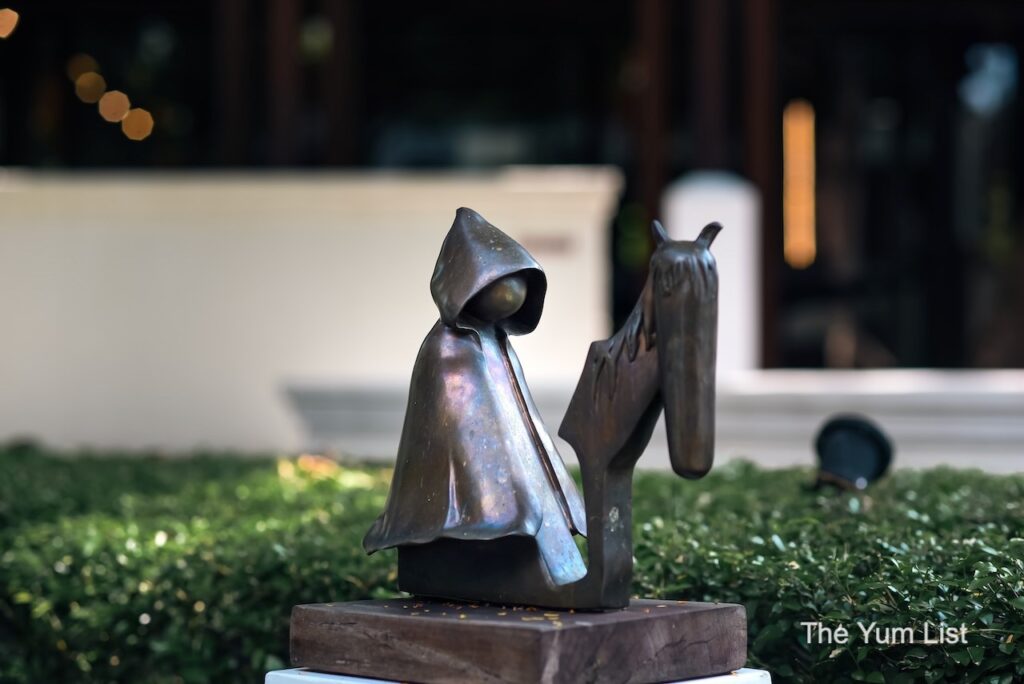 137 Pillars House Review
We felt incredibly well cared for, relaxed and inspired over our three-day stay at 137 Pillars House , Chiang Mai. In a place where every aspect of the experience is designed to make a visit unforgettable, our only regret is not having stayed longer.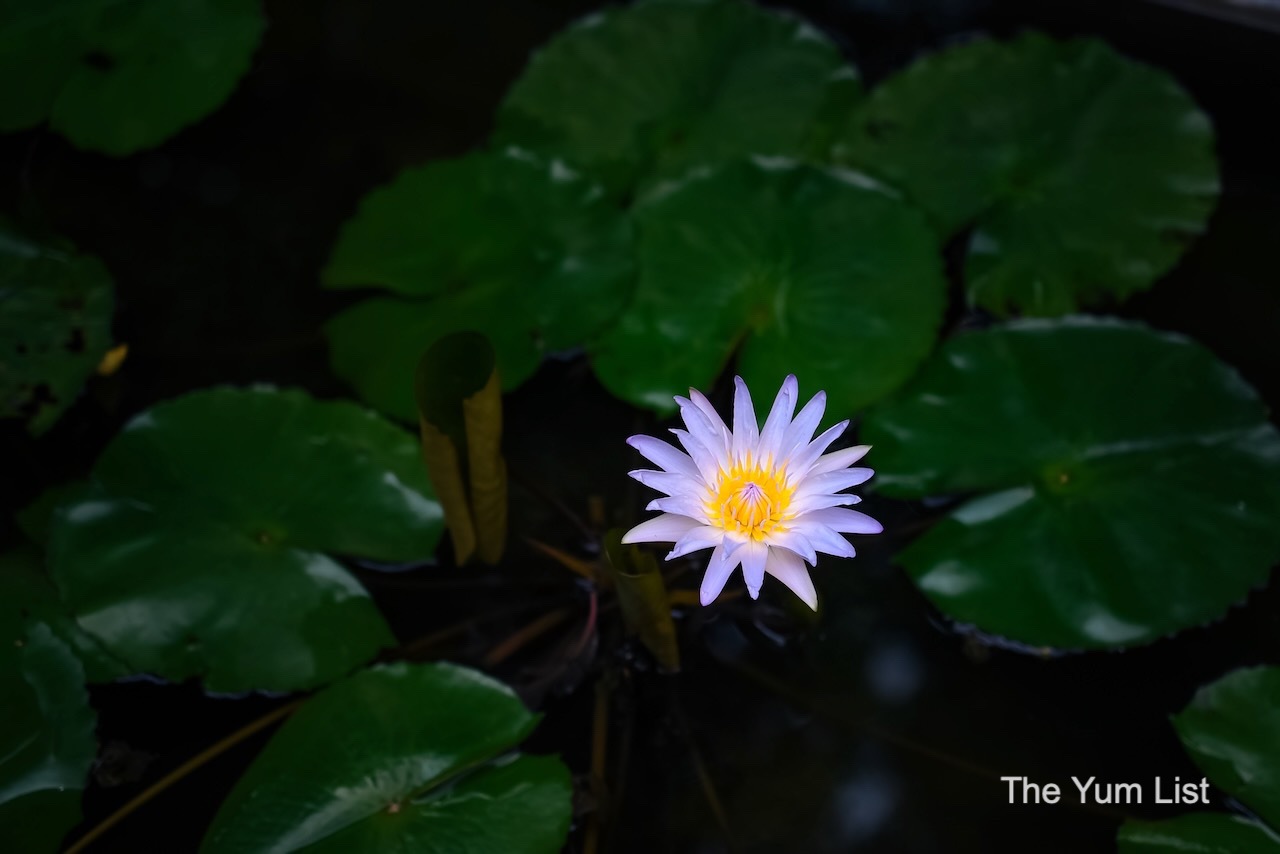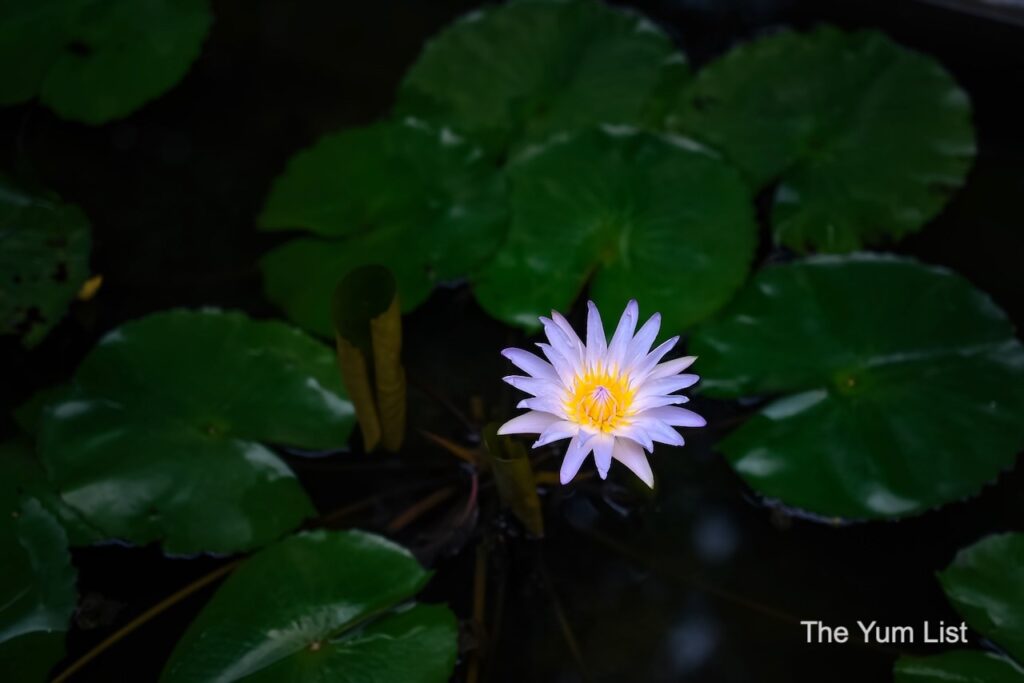 Reasons to visit 137 Pillars House, Chiang Mai: incredibly beautiful boutique property with an intriguing history; luxurious facilities; exceptional service; convenient location close to the action but far enough removed for peace and quiet; we love the indoor/outdoor bathrooms and the pool, the glorious plant-walled pool.
137 Pillars House Chiangmai
2 Soi 1, Nawagate Road, Tambon Watgate,
Muang Chiang Mai, Thailand 50000
+66(o) 5324 7788 [email protected]
137pillarshotels.com/en/chiangmai
Find more recommendations for luxury travel in Thailand here and stay up-to-date with our latest gourmet travel finds here and here.