Terra & The Farmers' Bar, Chiang Mai
Words: Monica Tindall
Photos: Han Sen Hau
About 20 minutes north of Chiang Mai, Terra and The Farmers' Bar offer more than just a dining experience; it's the essence of country living in Northern Thailand. Established in 2019, Terra beckons with its rustic charm, antique wooden bar and lounge, farm shop, candlelit restaurant tables, and garden courtyard. The team behind this beautiful concept is committed to showcasing the region's finest local produce from the cool climate highlands. With a focus on sustainability and seasonality, Terra serves honest country-house cooking with top-quality ingredients.
But Terra is not just a restaurant; it's a destination. It's accompanied by Mollisol, a mountaintop farm offering breathtaking vistas and an annual outdoor classical music festival. Terra's Arts & Nature Circle hosts this festival from October to February, now expanding to a year-round indoor program thanks to its overwhelming popularity. Terra has established itself as a haven for soulful cuisine and inviting hospitality, mirroring the delightful essence of Northern Thailand. While our visit doesn't coincide with a concert (we hope to return one day with better timing), we enjoy a hearty meal and drinks at the restaurant and bar.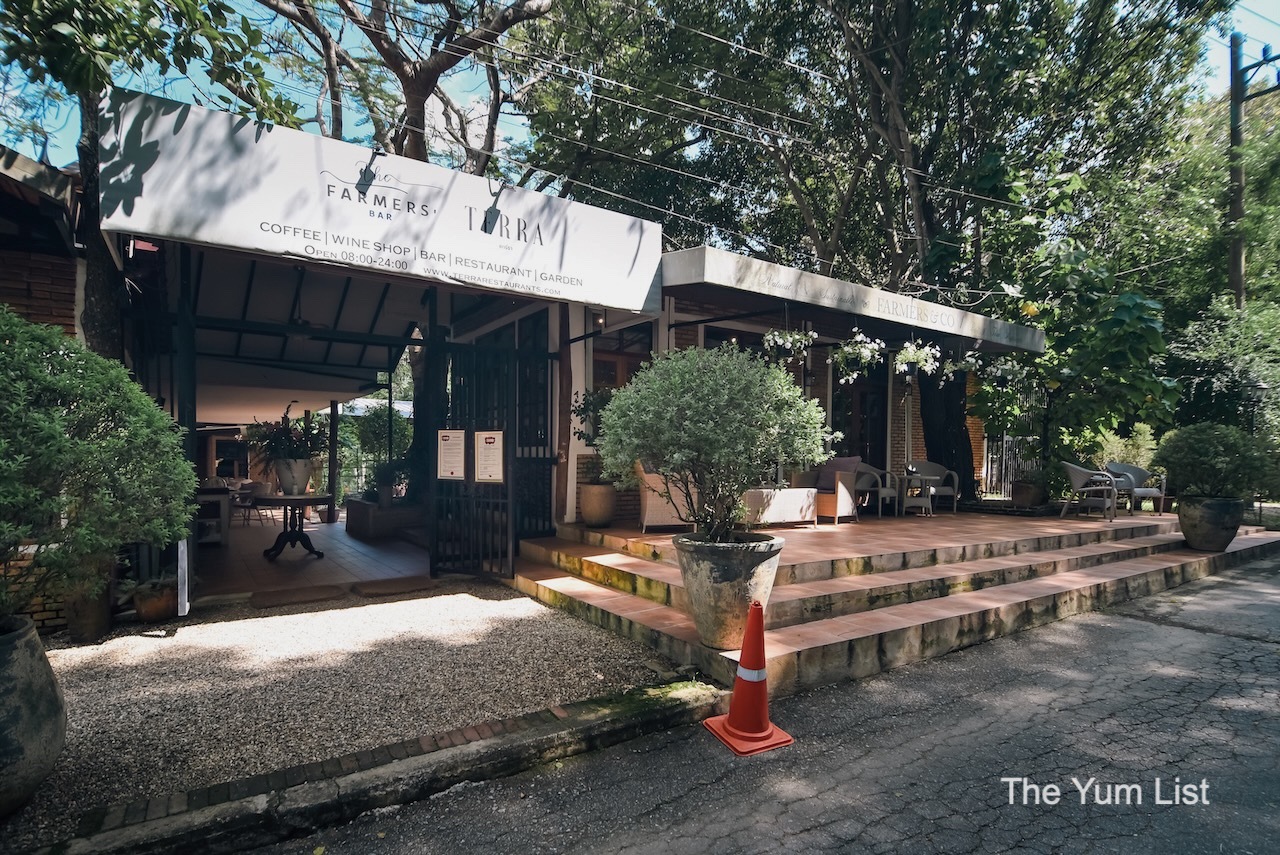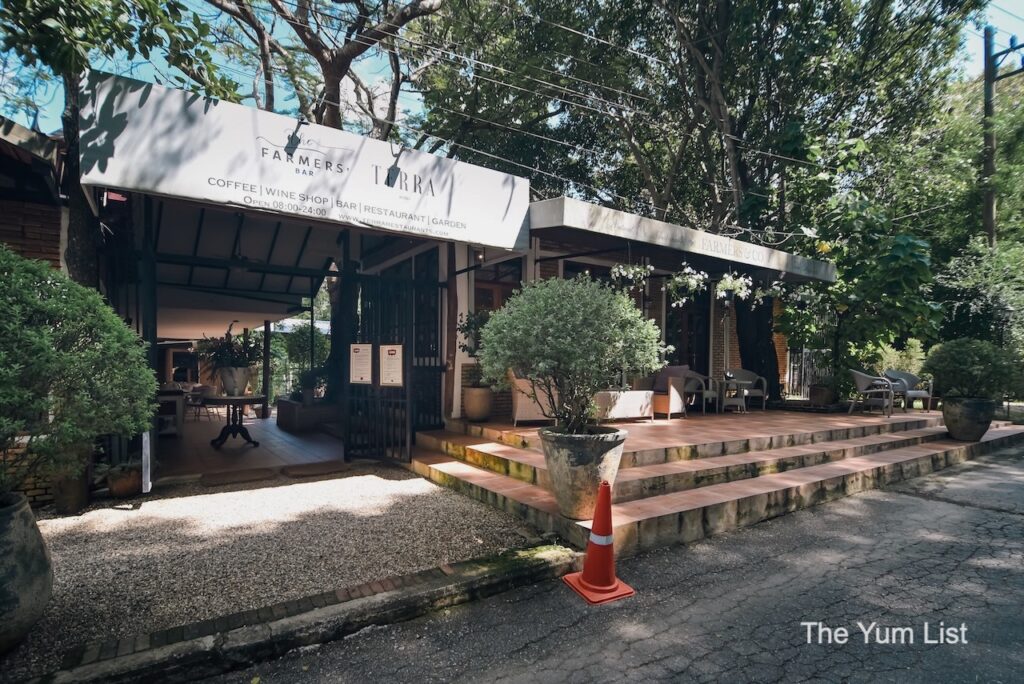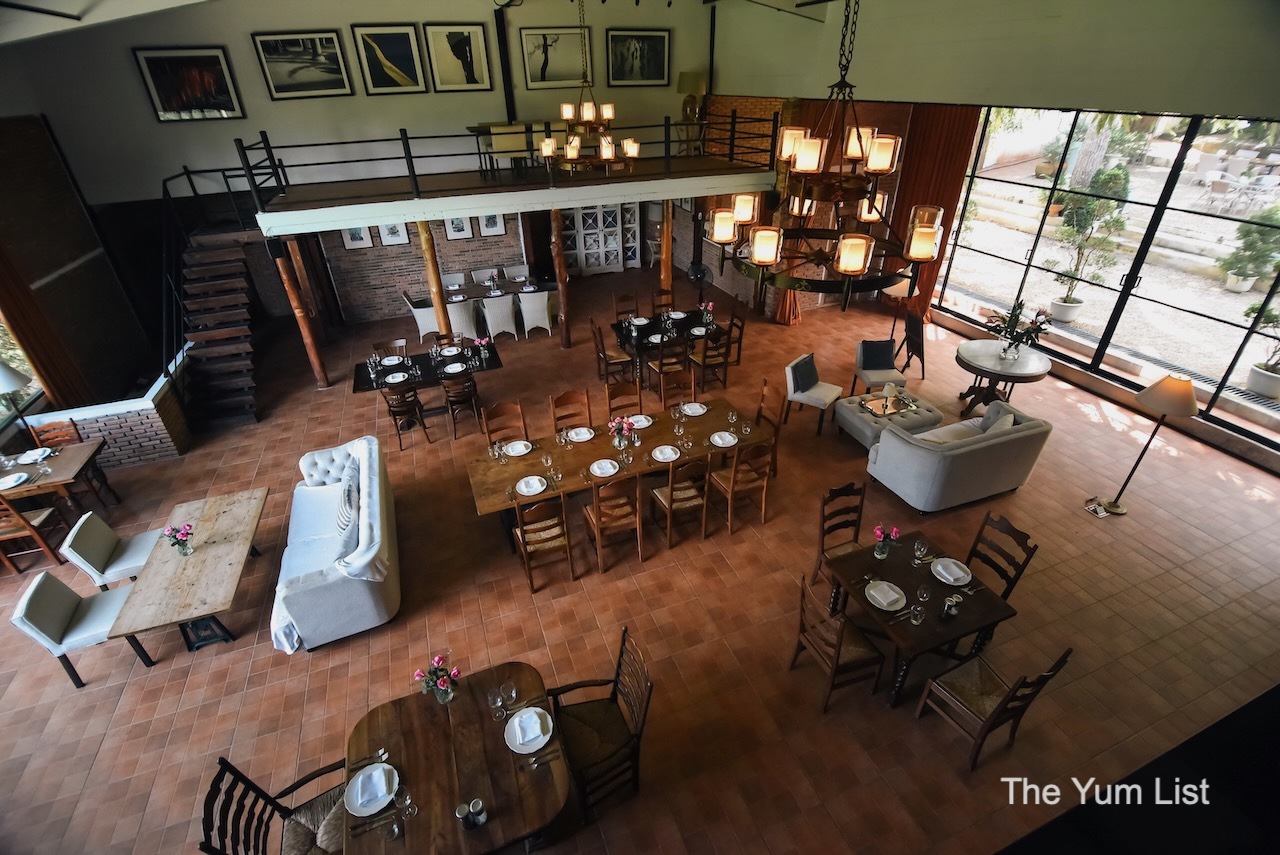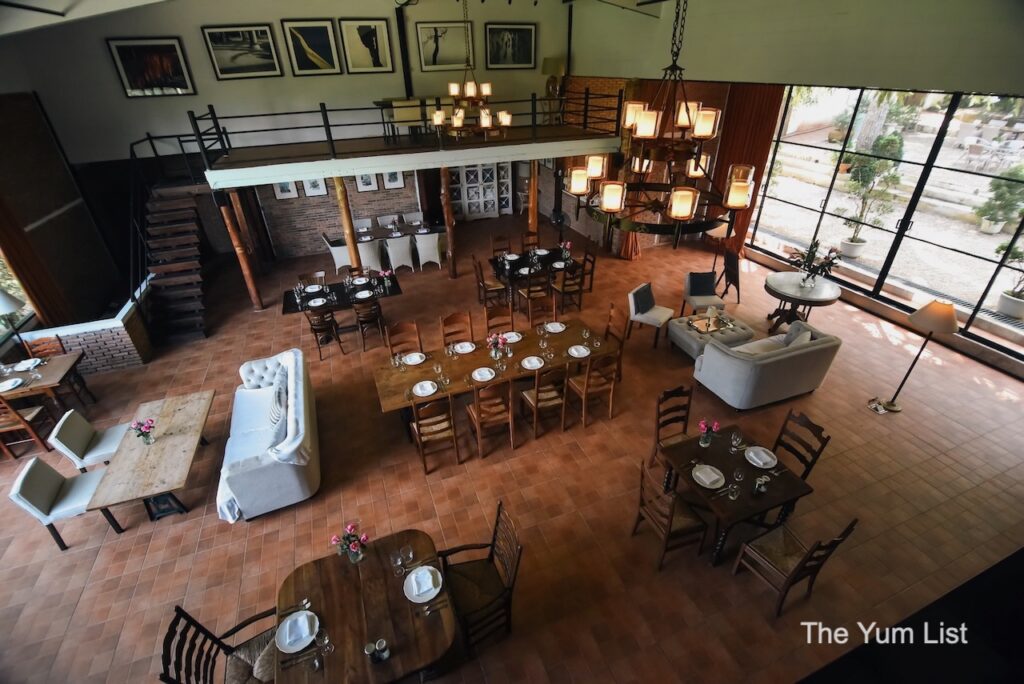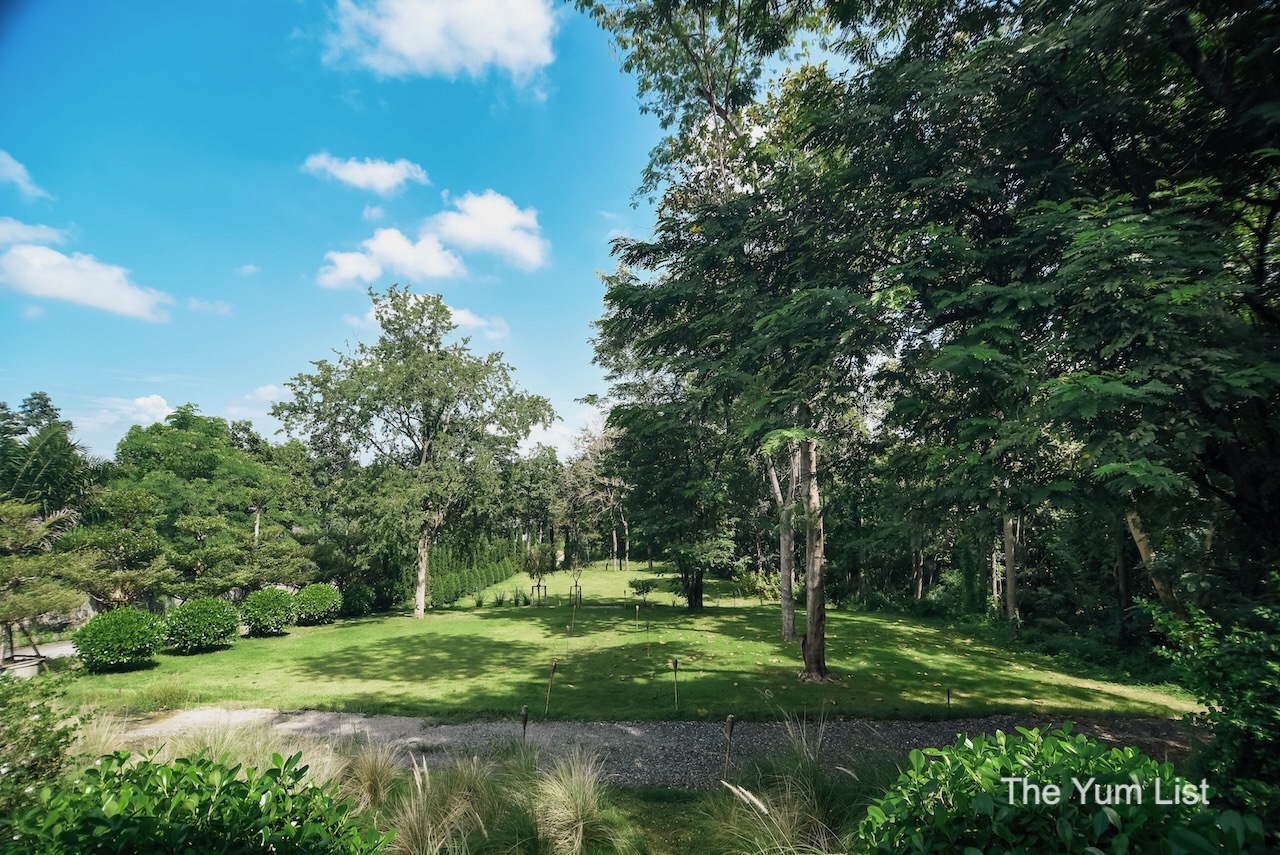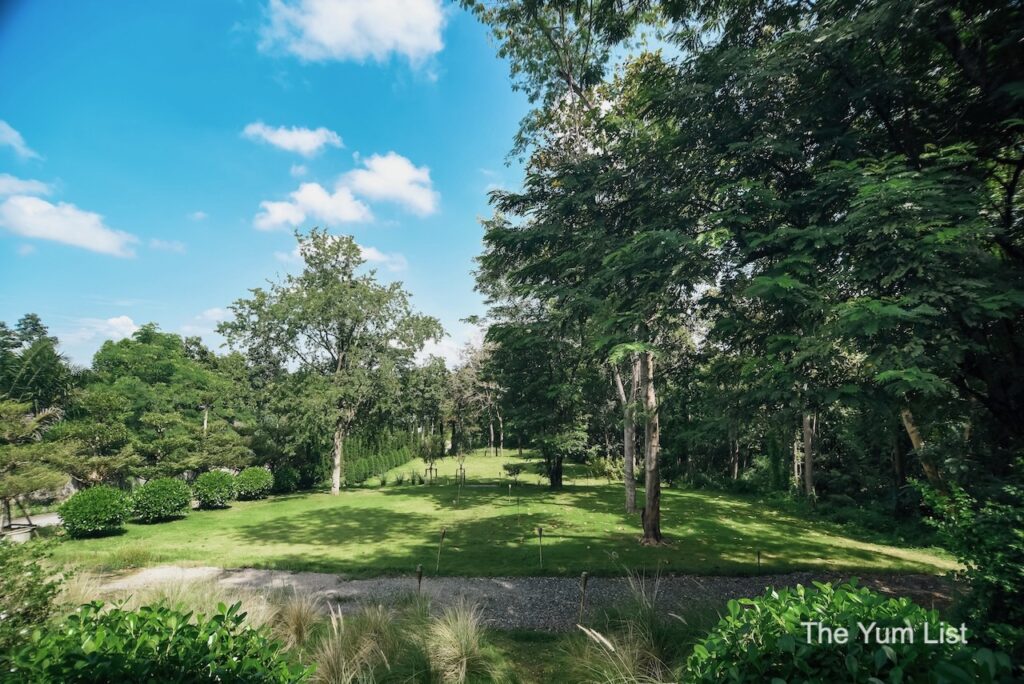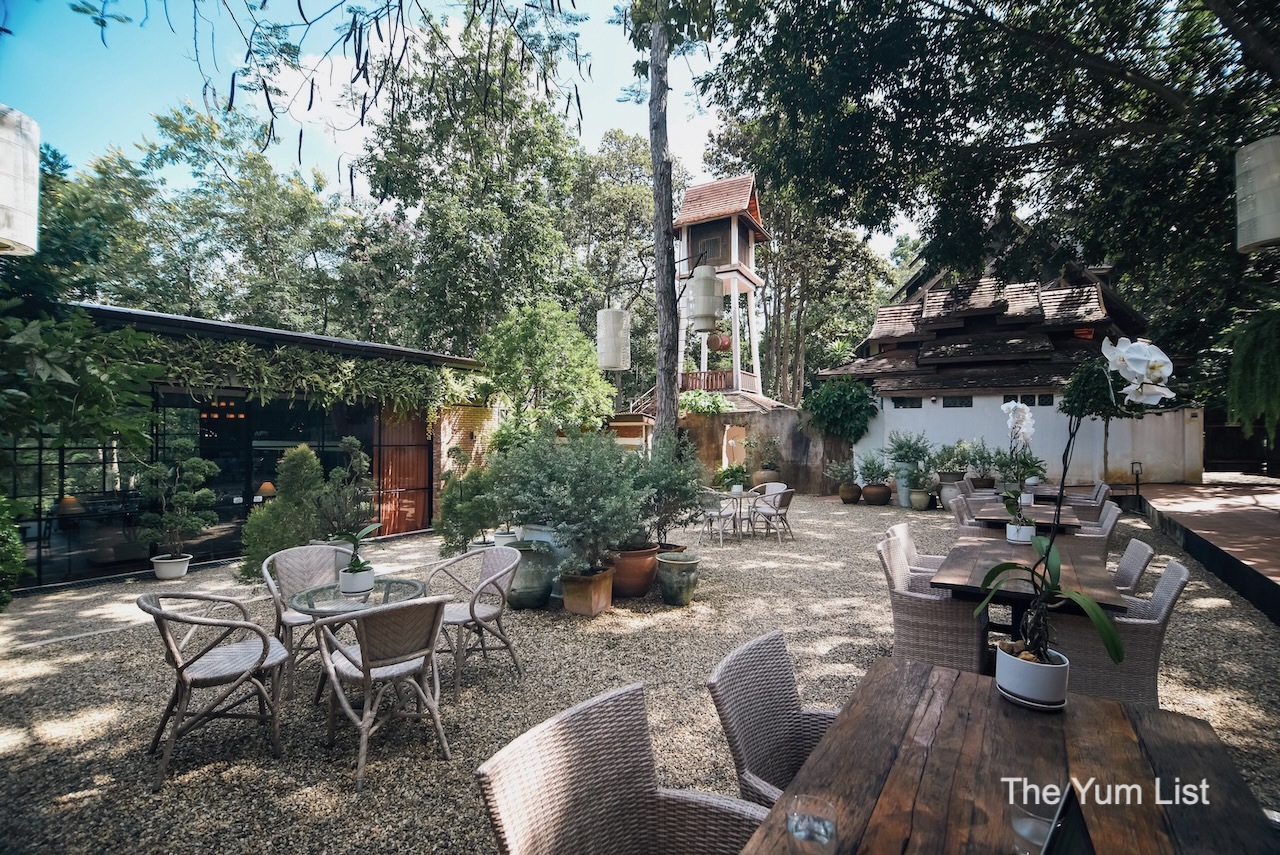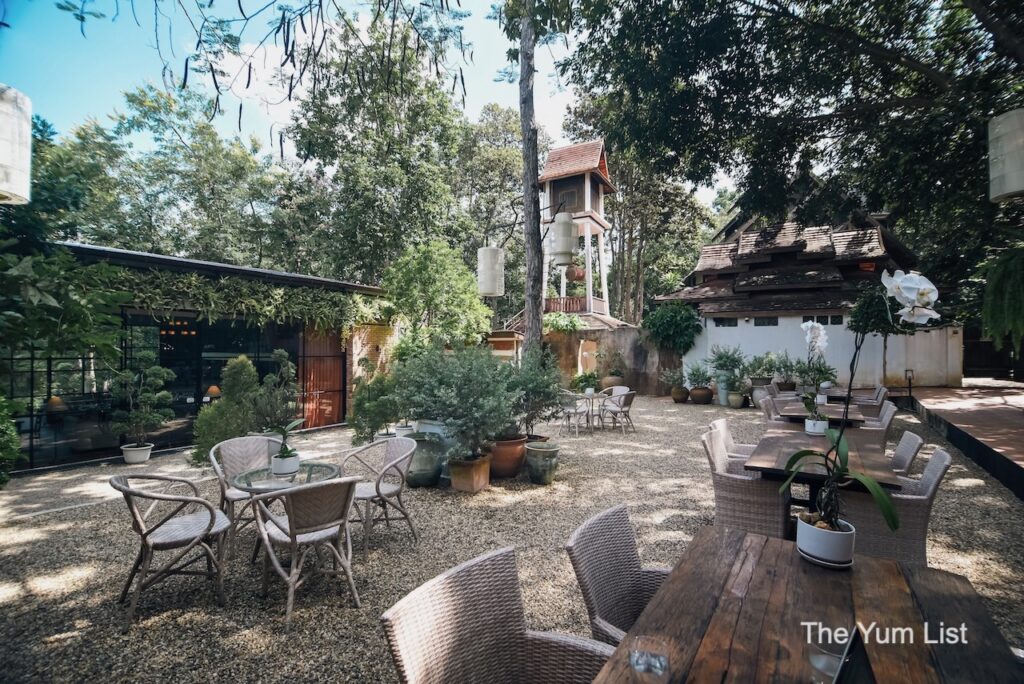 The Farmers' Bar Chiang Mai
The Farmers' Bar is an excellent location to begin or end a meal. They offer a full menu, including wine, beer, some local spirits and a list of classic cocktails. With manager Joe behind the bar, it's hard to go wrong with any order. Originally from Mandalay, Joe has worked around the world in high-end properties. He is ready to prepare my standard Negroni entrance and something pretty, the Rose Garden, for Han Sen to photograph.
Joe Kyaw's Negroni (THB 290) is a little heavier on the gin (Bombay Sapphire) and lighter on the Campari and sweet vermouth (1757 Vermouth di Torino) in a 25:15:15 ratio with four drops of bitters infused with dried orange peel to finish. Dehydrated tangerine orange and a round of orange zest garnish the drink. It's nicely balanced, served in a frozen glass and poured over ice that is handmade, hand-shaven and finished off with a T stamp for Terra.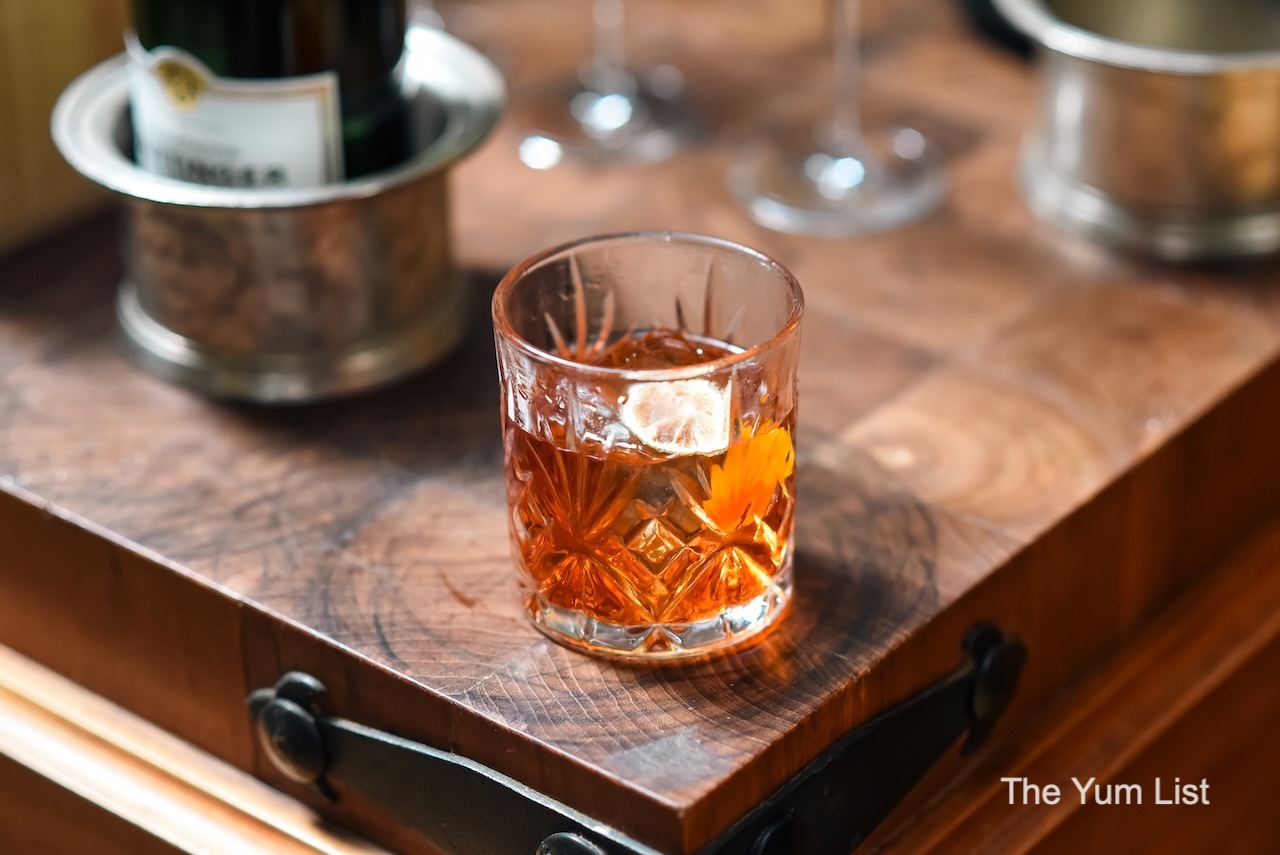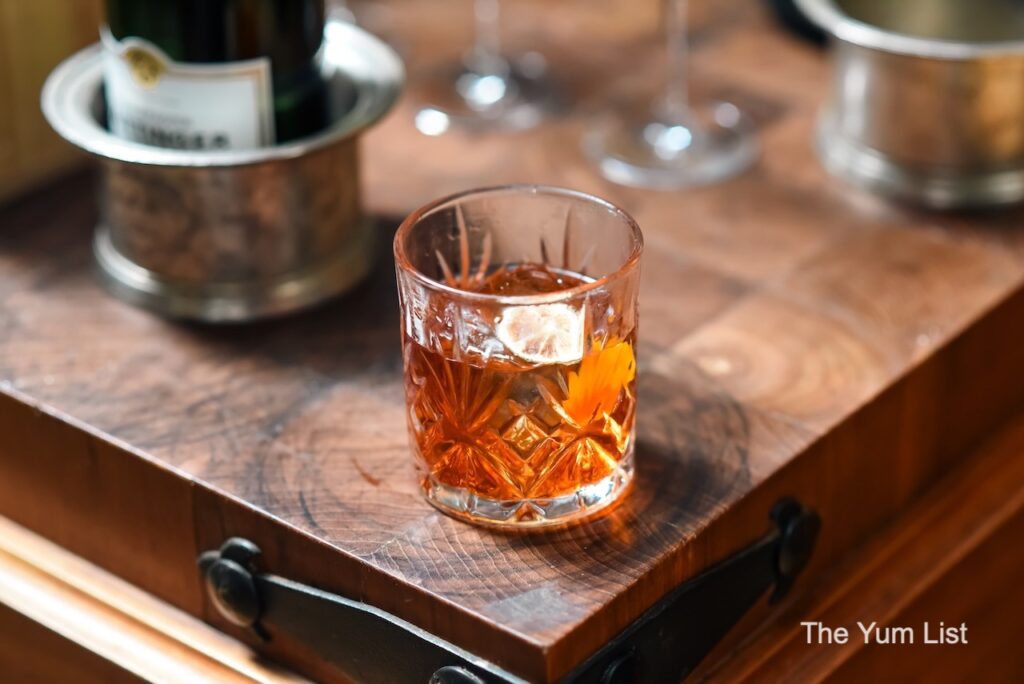 The Rose Garden also begins with handmade ice, this time with a whole rose frozen inside. Soda, homemade rose syrup, rosemary, fresh lime, and lime zest served in a large bowl glass is garnished with a posy of yellow blooms around the stem secured with a peg and orange peel. It is on the sweeter side, so not for me, but it can be made boozy with the addition of prosecco or Champagne. Now that sounds like perfect brunch material.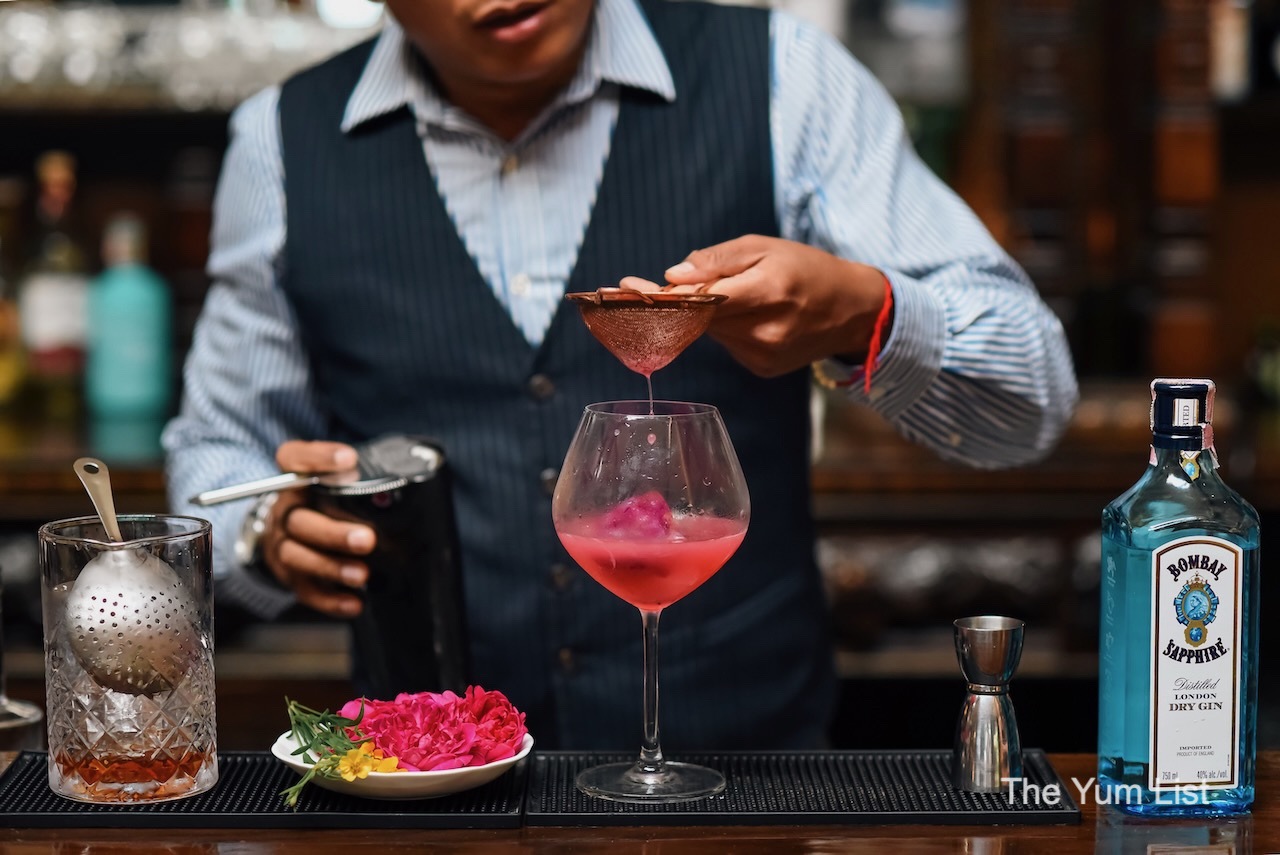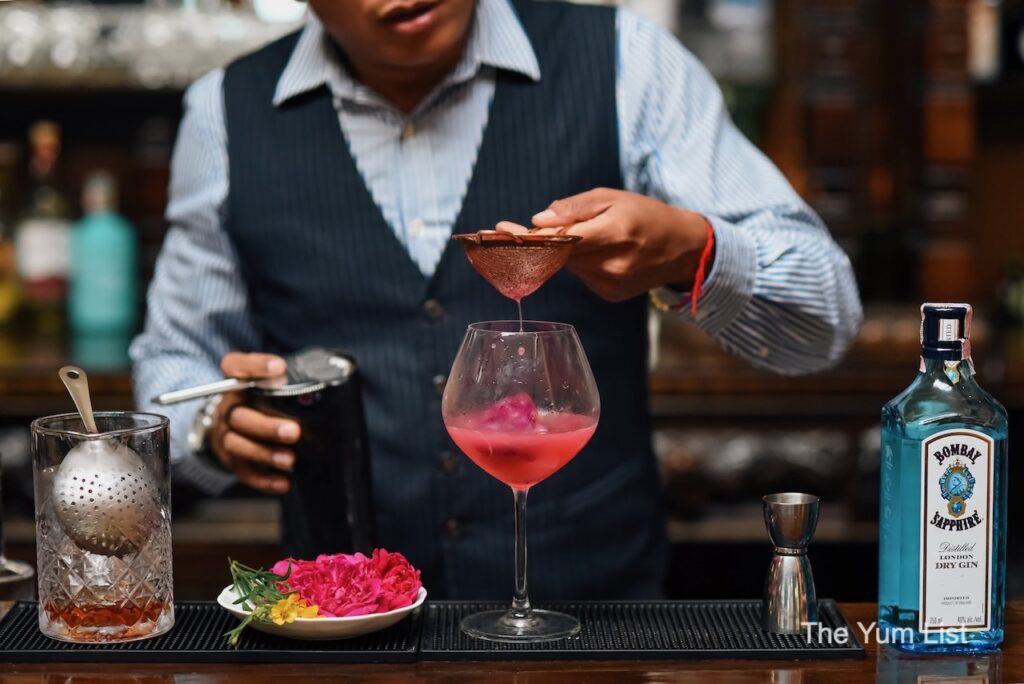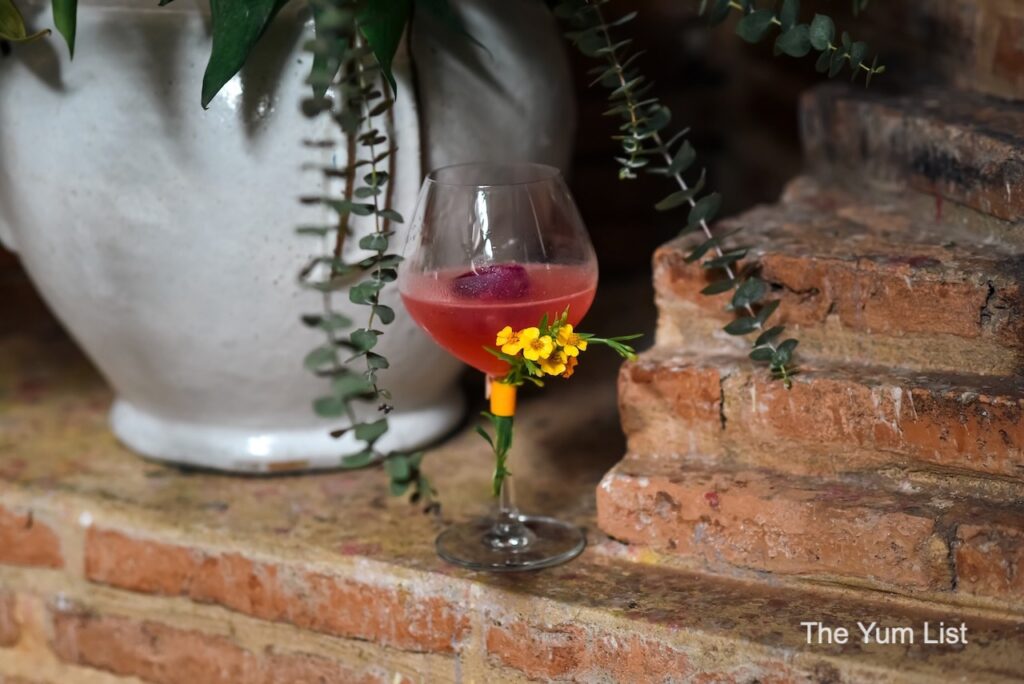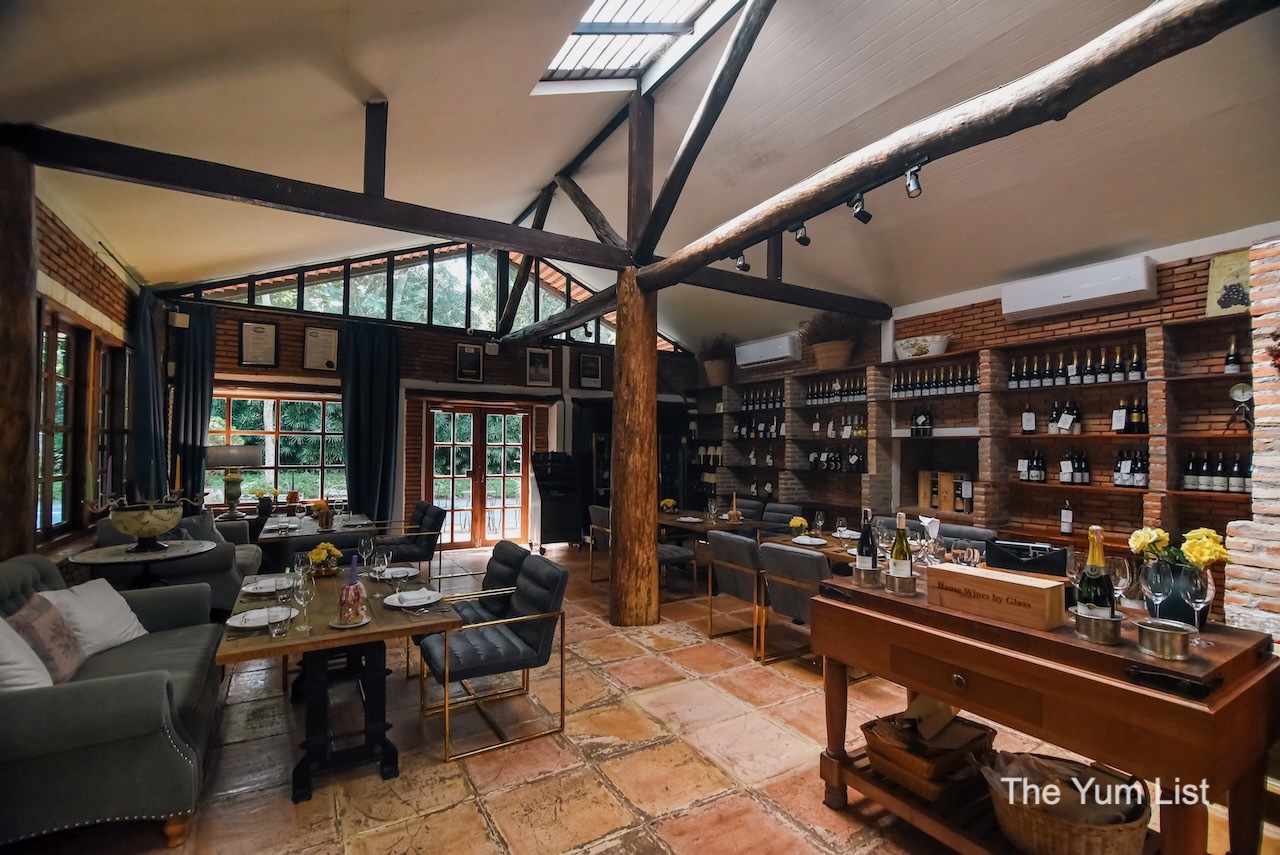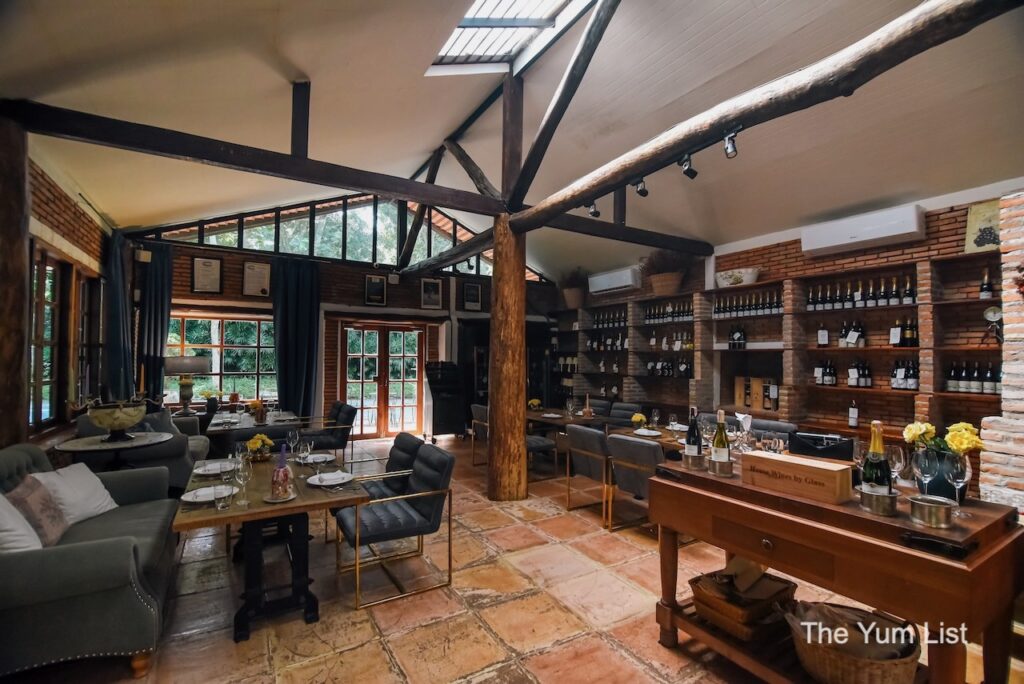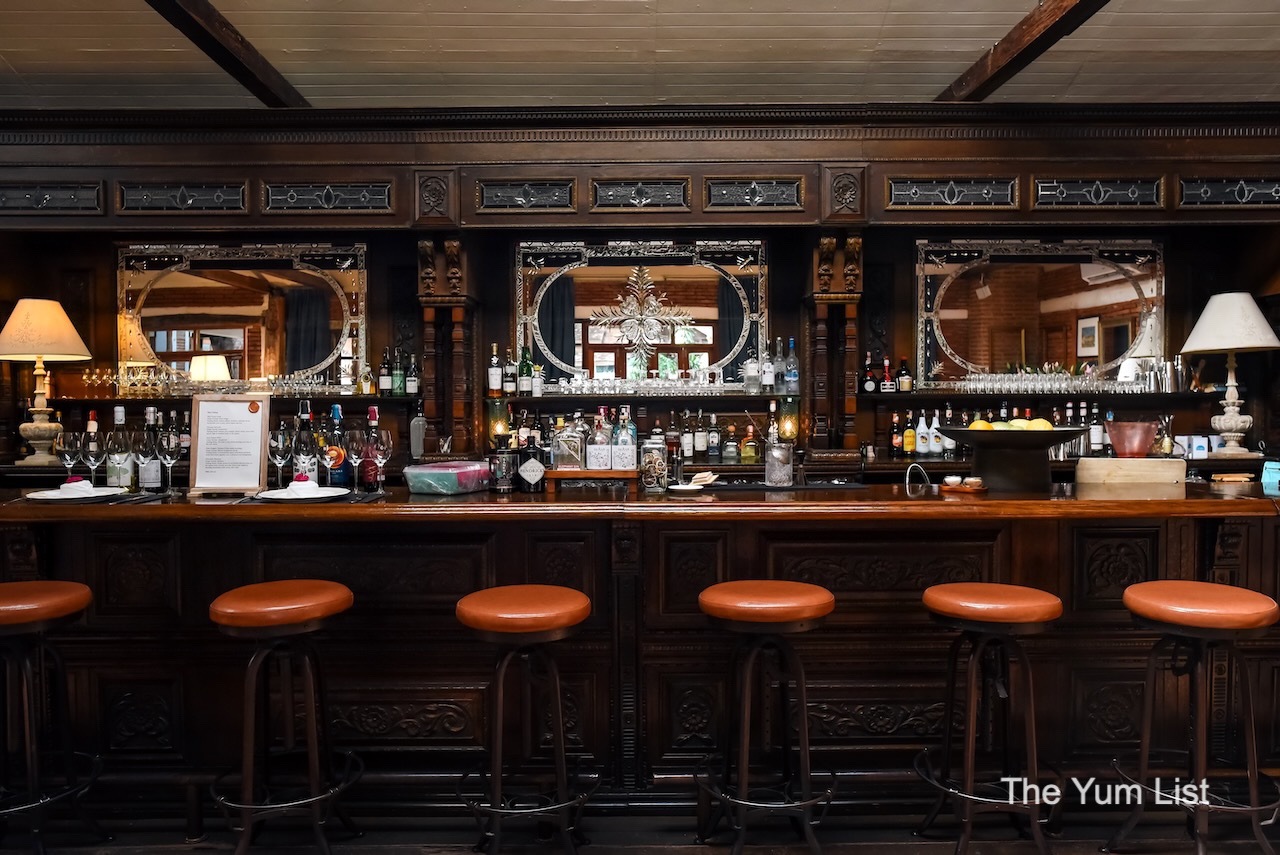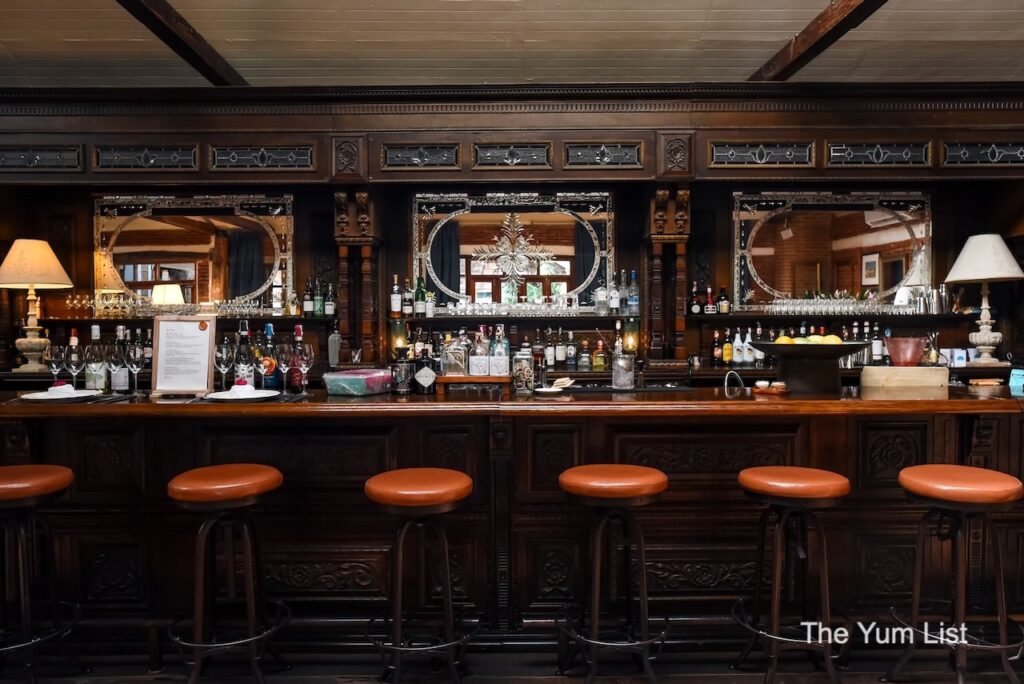 Farmers & Co Chiang Mai
On the way in, operations manager Chatri gave us a tour of the grounds and buildings. At the entrance is a store, Farmers & Co, where the products from local artisans are sold. Chatri describes the collaboration between Farmers & Co and Terra as the former sourcing and growing the ingredients and the latter as the lab where the produce shines. And, oh, do we see the products shine at Terra.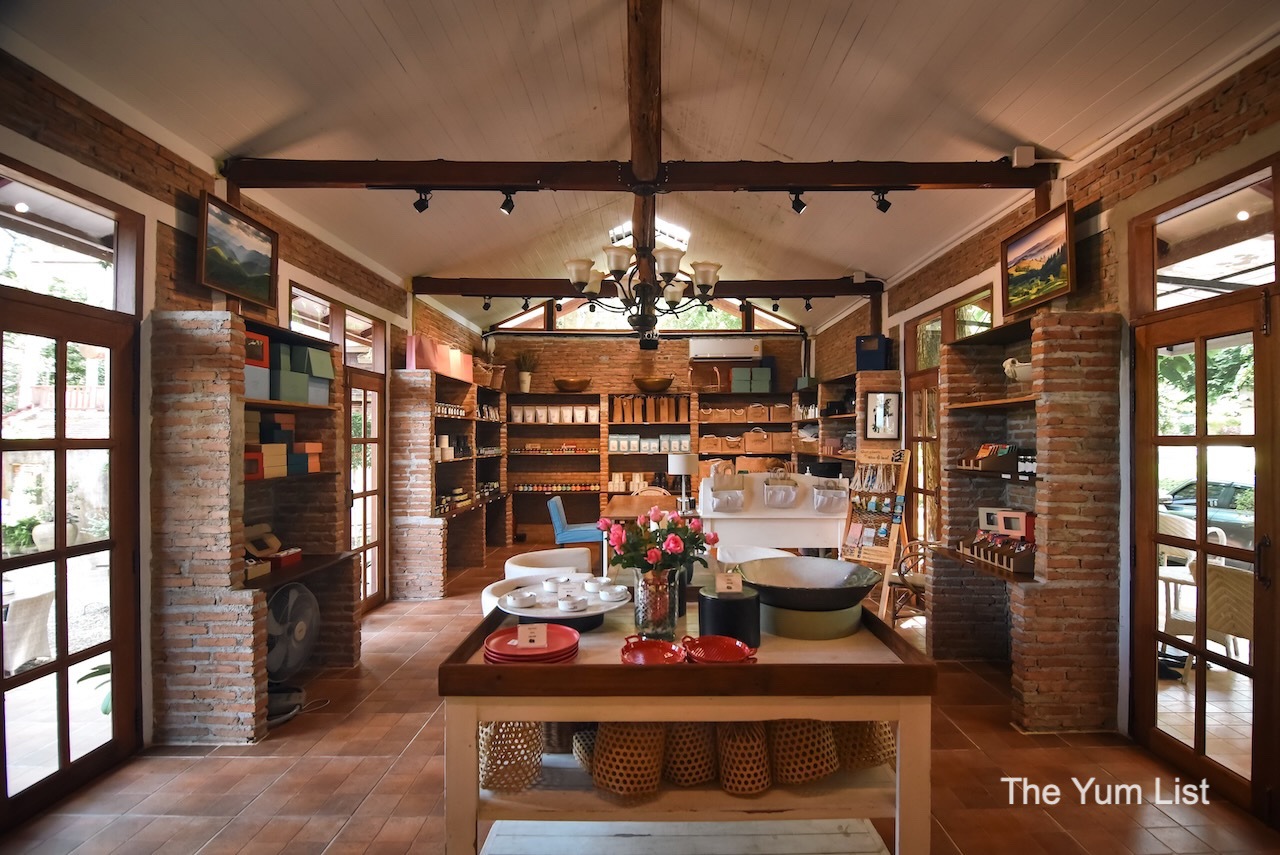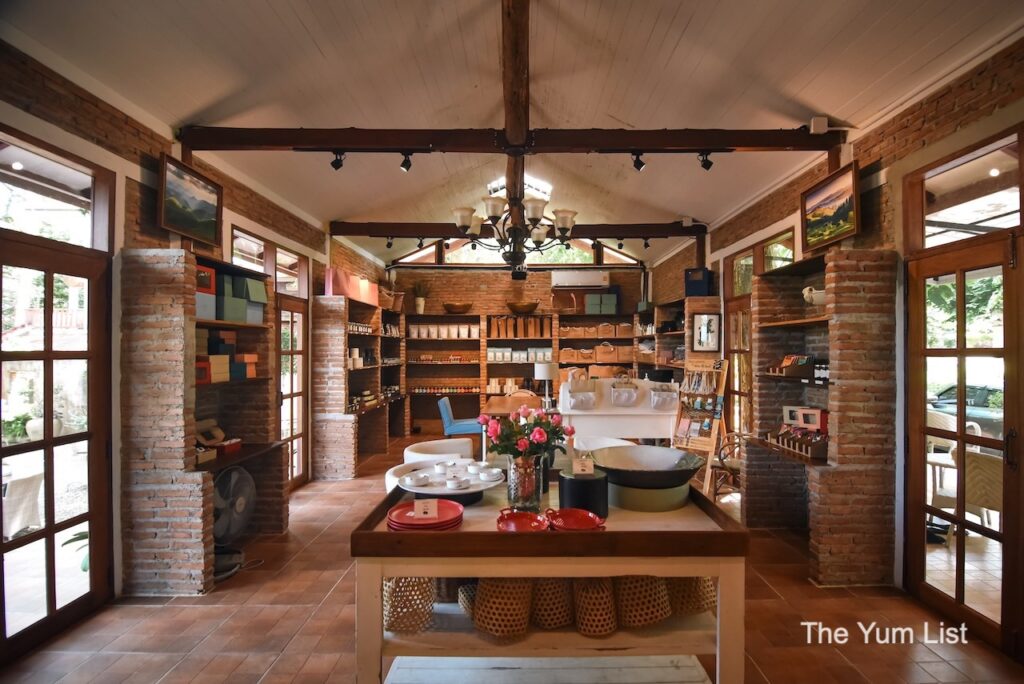 Terra Chiang Mai
We dine in the courtyard, which is naturally shaded and cleverly ventilated with fans blowing from under the deck, keeping insects at bay. A toe-tapping playlist of Woodstock-style tunes invokes outbursts of lyrics from guests (well, me) frequently. It's hard to type when your mouth is driven to sing.
The menu consists of 80% local ingredients. The beef and lamb are from Thailand, and they're fabulous, but more on that later. They even bottle their own artesian mineral water from Chiang Dao Biosphere Reserve. It's a commendable effort, and we taste it in the freshness of the produce.
Menu
Large Plum Salad
We begin with a large plum and cherry tomato salad in mustard and red wine vinaigrette (THB 290). A large deskinned plum tomato has been sliced and reconstructed to form a sphere. It's surrounded by sauce and red and yellow cherry tomatoes, which have been sliced to resemble petite flowers. It's extremely fresh and very French in flavour.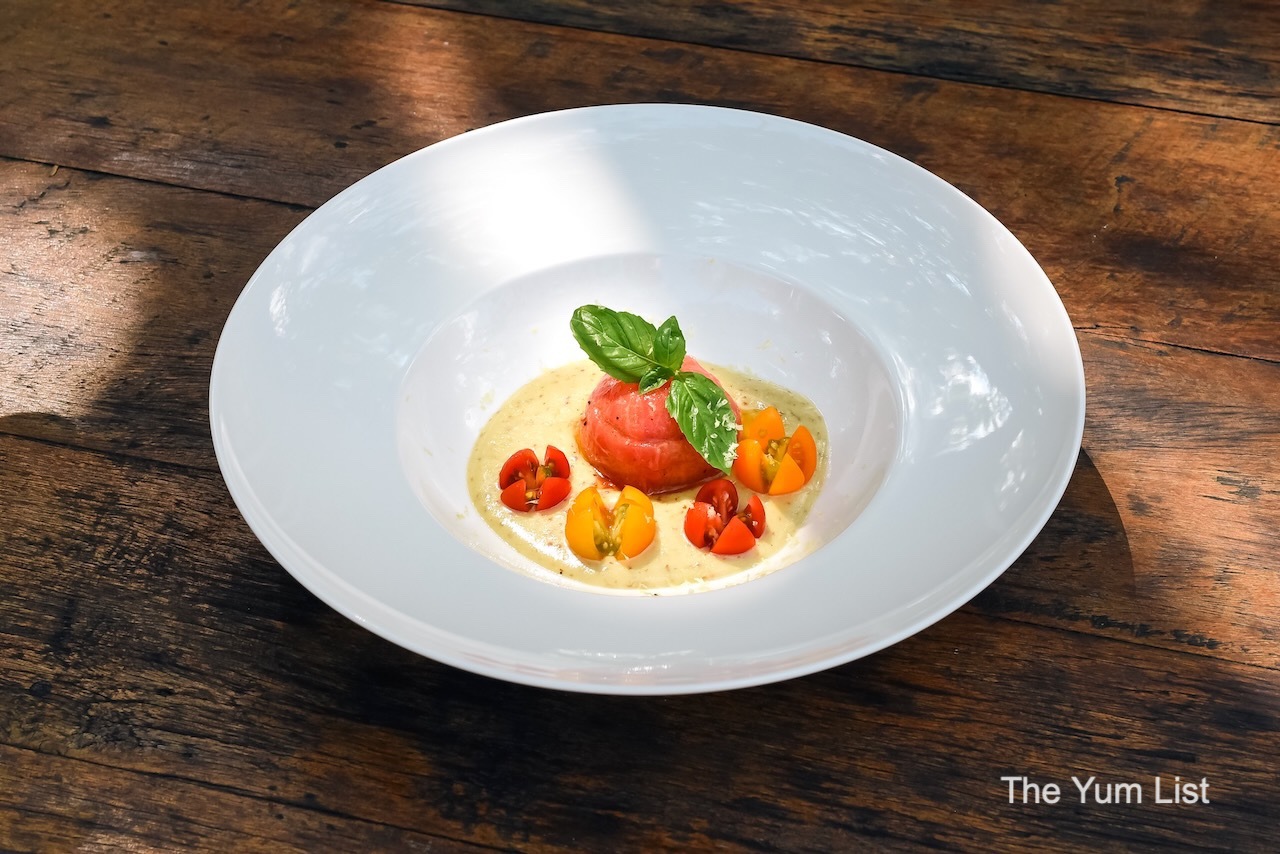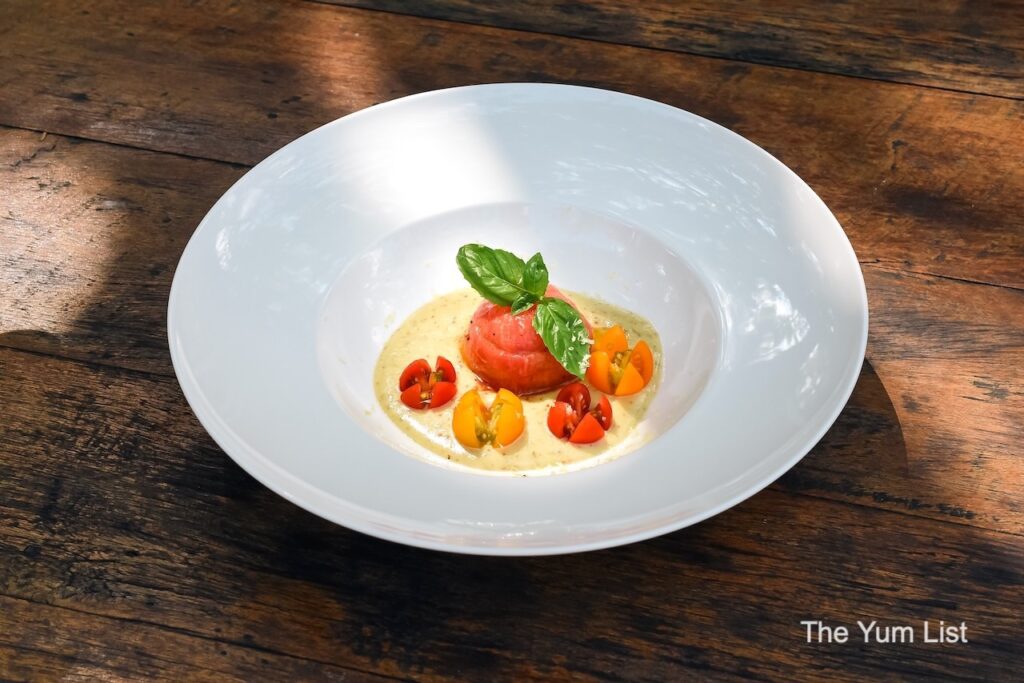 Tiger Shrimps
Next are the tiger shrimps, and Joe suggests some warm baguette slices to fully appreciate the olive oil, single-root garlic, chilli flakes and herbs sauce (THB 350). It's a good call, as once we've devoured the plump, springy prawns, we don't want to waste a drop of the sauce.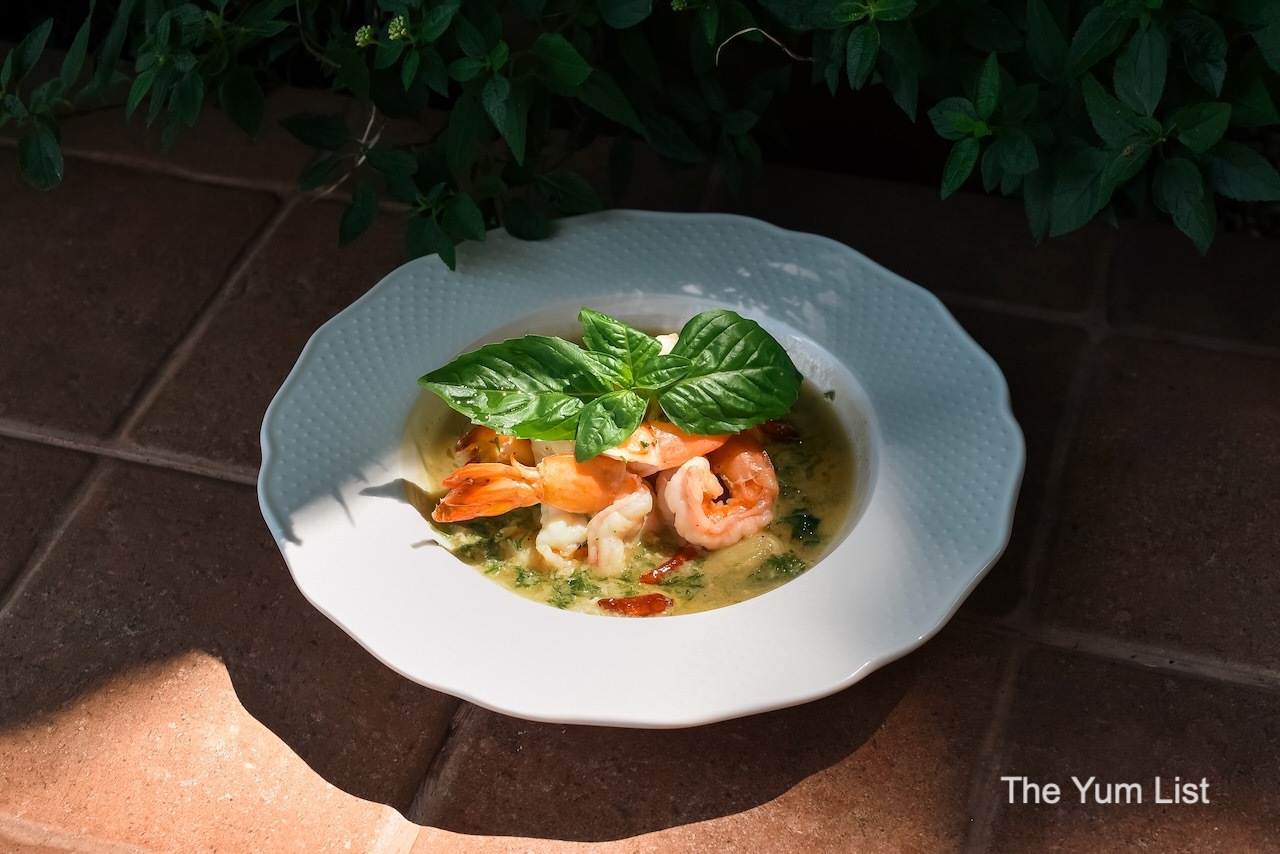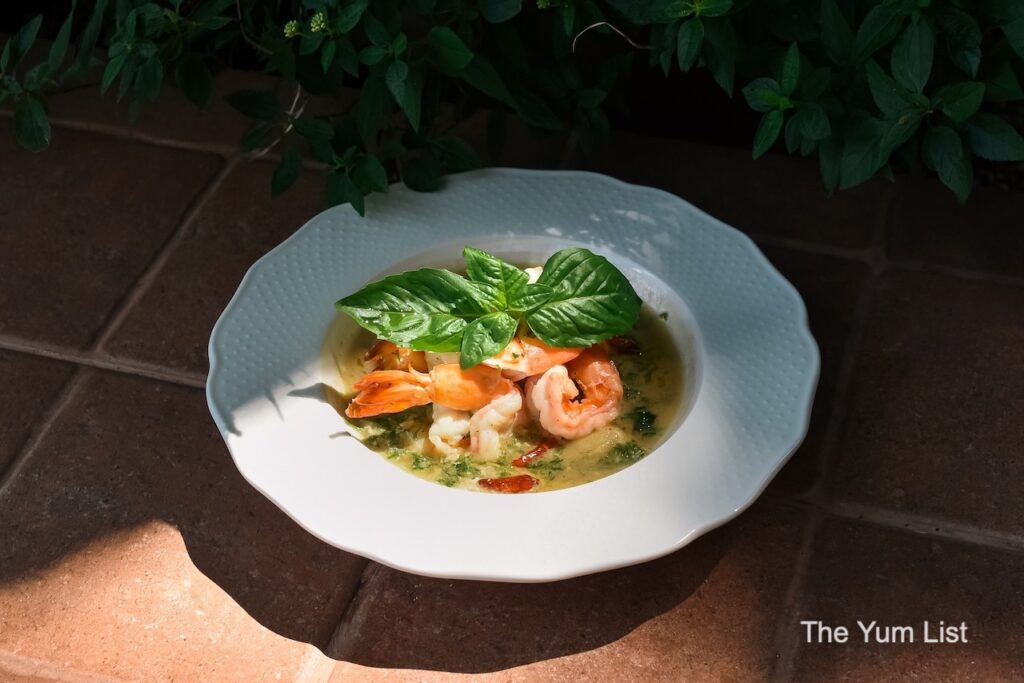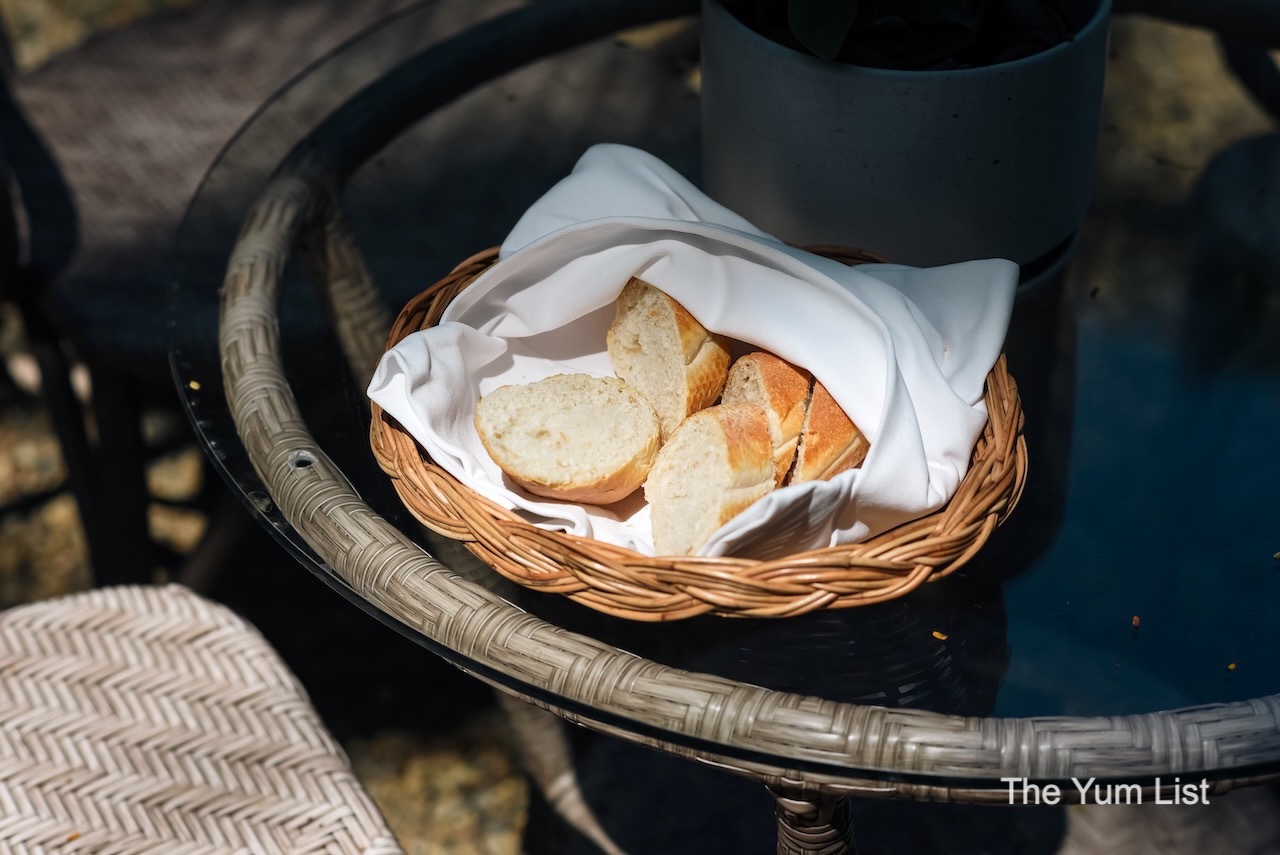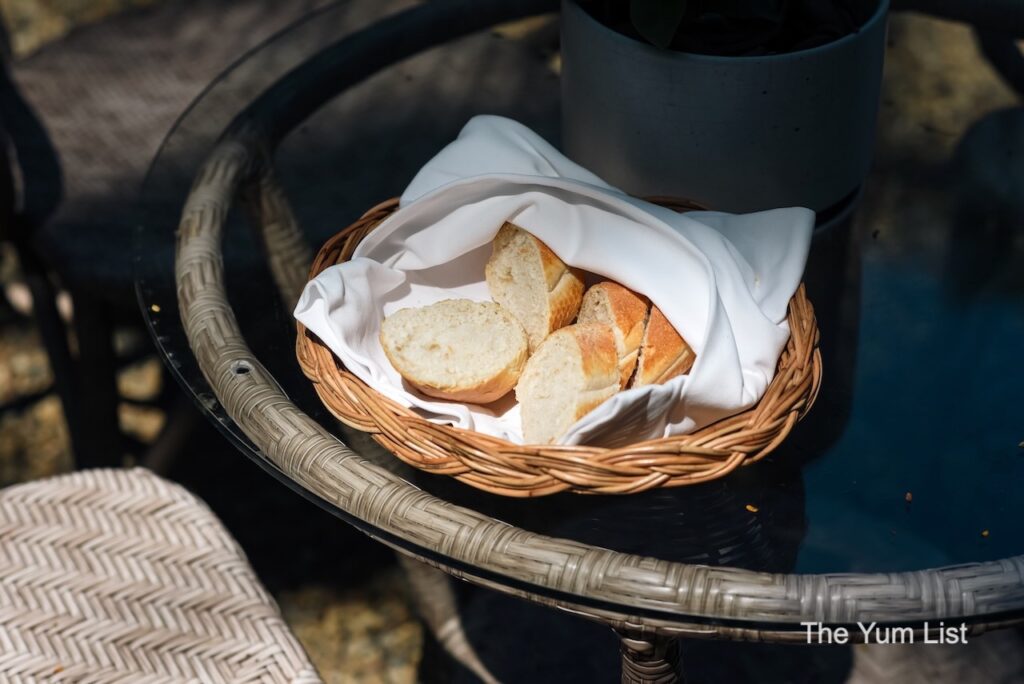 Rigatoni with Ragu
The Rigatoni with smoked Chiang Mai sausage ragu (THB 390) looks like a simple dish with fat pasta tubes covered in a red sauce. However, this dish is complex. The pasta is cooked perfectly al dente, and the ragu is rich and more-ish. The intense tomato sauce has an attractive whisper of spice from the local sausage meat. It's another plate that has no chance for leftovers.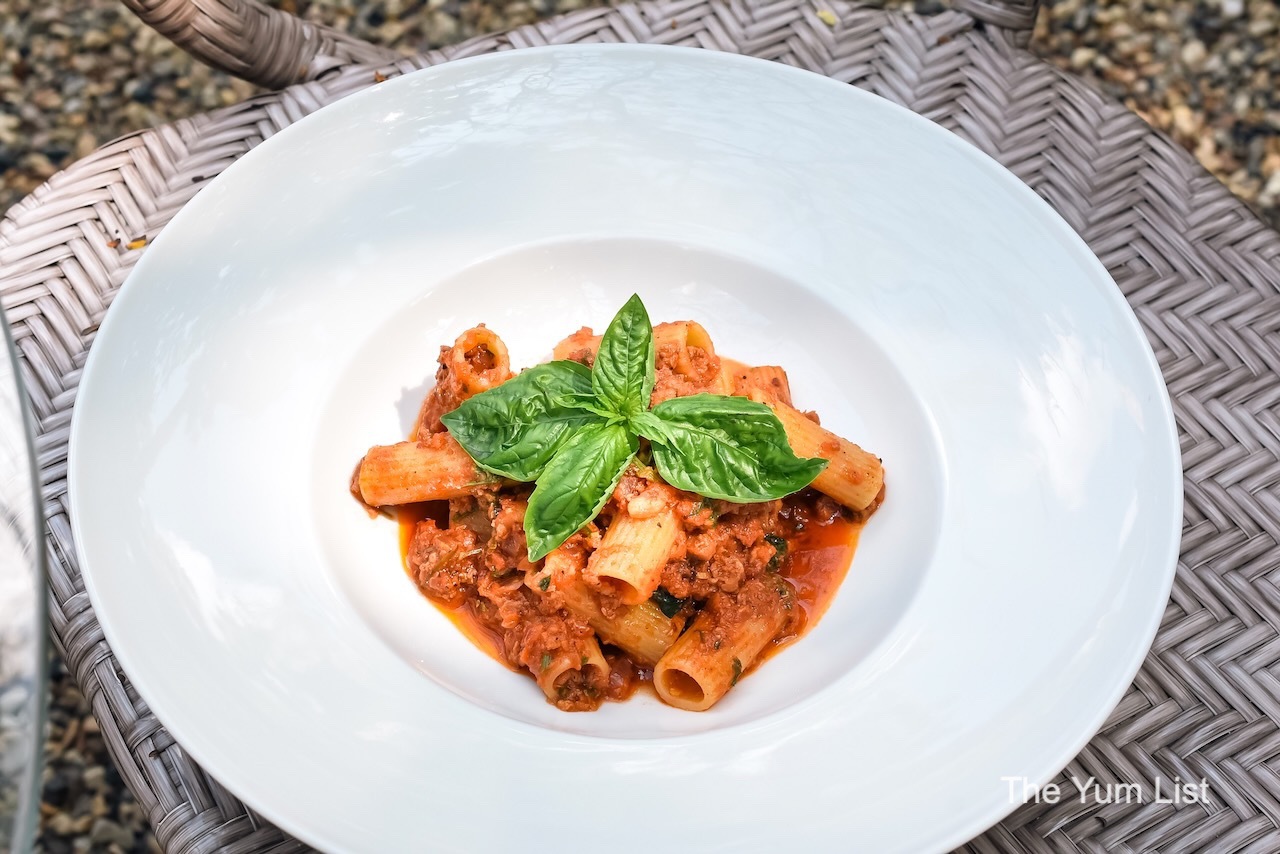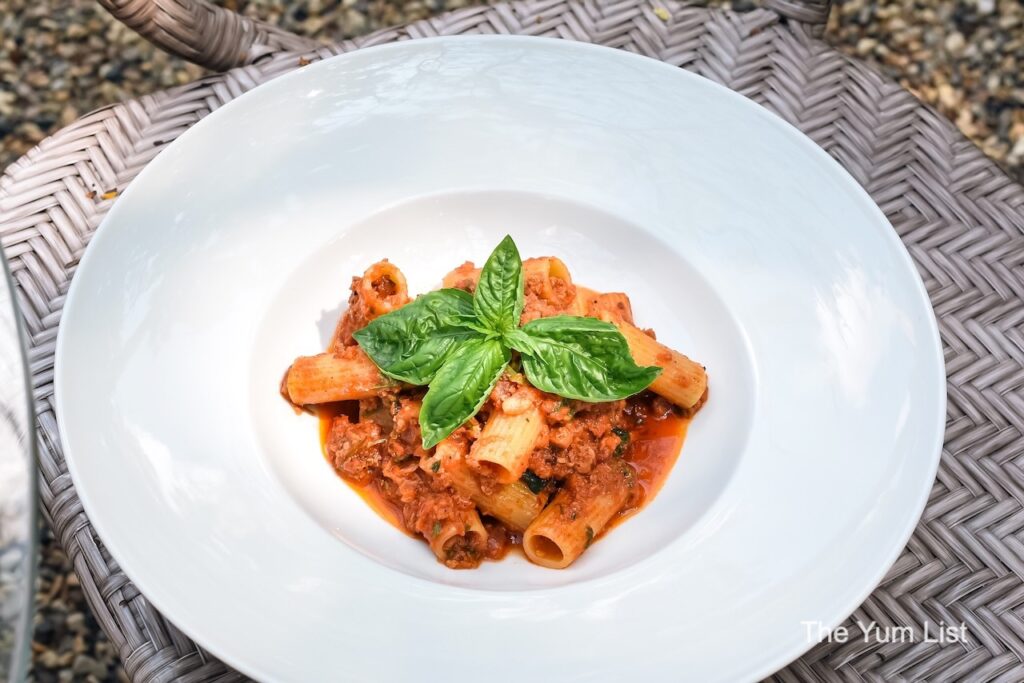 Tenderloin Beef
Our main, Thai-Charolais tenderloin beef (THB 1450), has to be one of the best-kept culinary secrets in Thailand. This steak embodies the art of perfecting the Maillard effect, resulting in a beautiful crust that envelops a succulent, pink, and juicy centre. I don't know why any restaurant in Southeast Asia would import beef from the other side of the world when you have something of this quality right on your doorstep.
The quality of grass-fed beef, as exemplified by Thai-Charolais, is not only a taste sensation but also a healthier choice. These cattle graze on a natural diet, avoiding the constraints of feedlots and the need for antibiotics or hormones. The result is a beef that reigns supreme both in terms of flavour and sustainability.
Adding some theatrics, flambé master Joe skillfully prepares a pepper brandy sauce tableside. His expertise is undeniable as he masterfully keeps the flames dancing with Calvados, infusing the sauce with fragrant rosemary and pepper for a profound depth of flavour. The crowning touch is a delicate sprinkling of pepper around the plate's rim, allowing diners to choose their level of indulgence.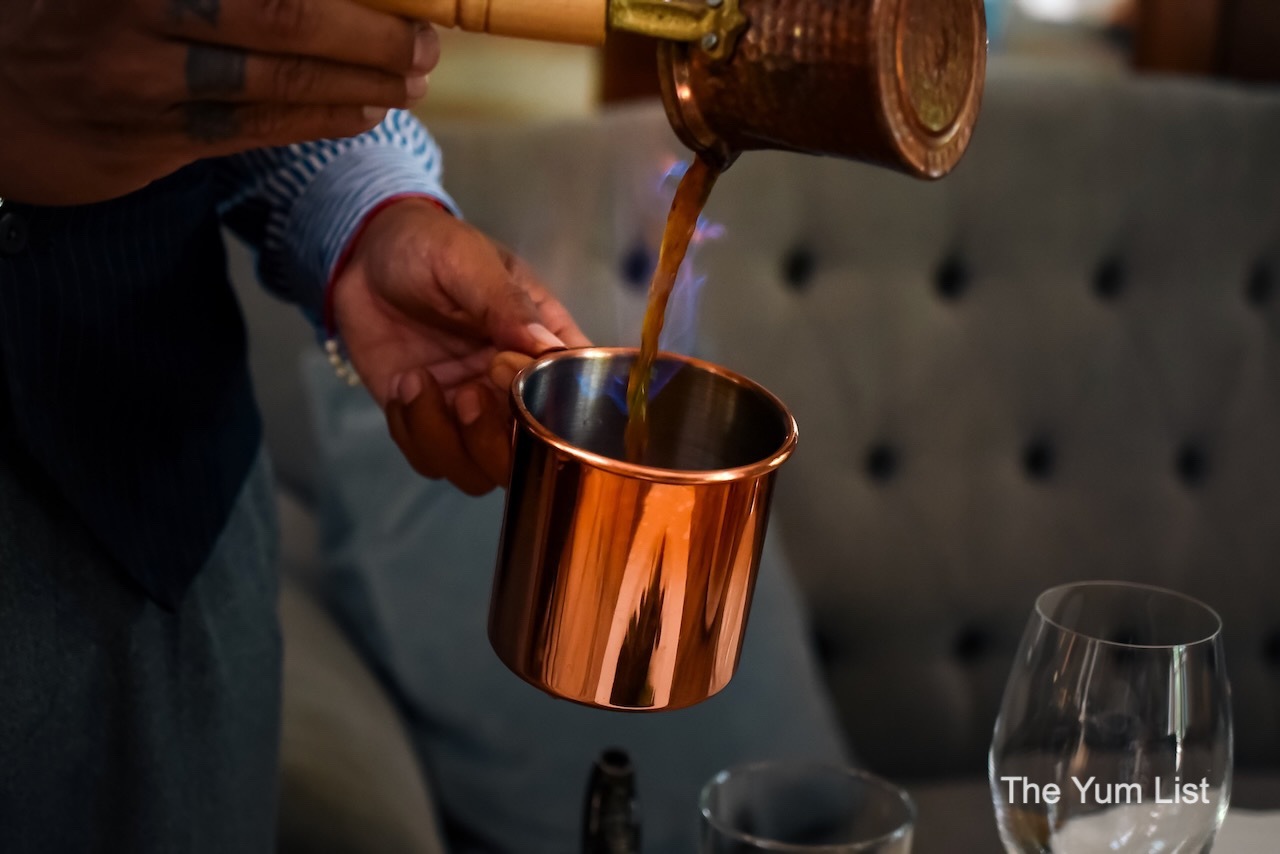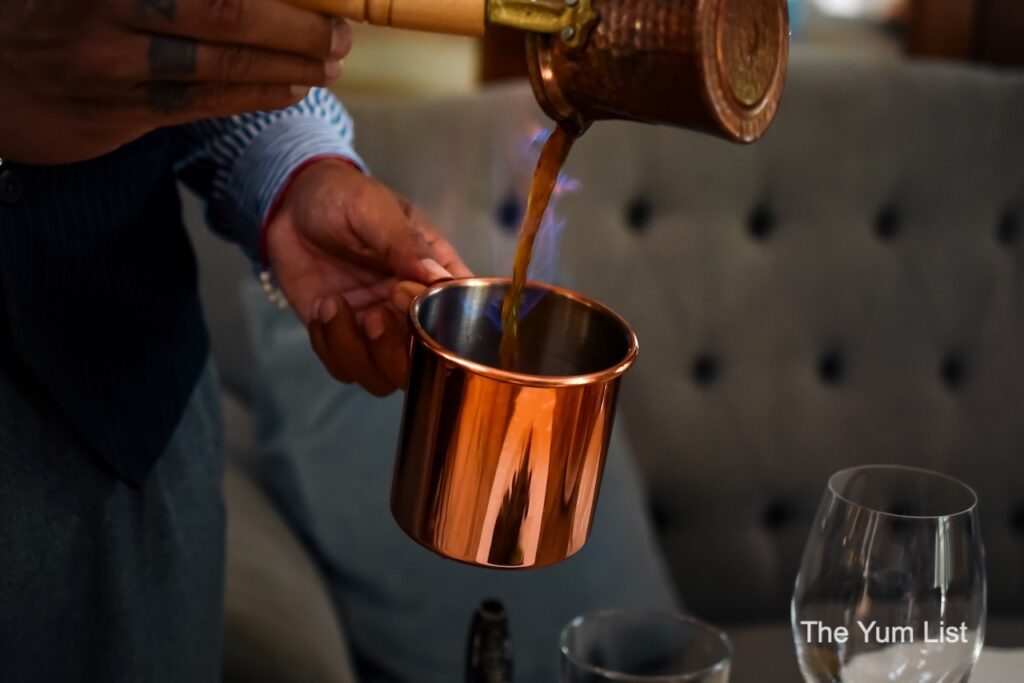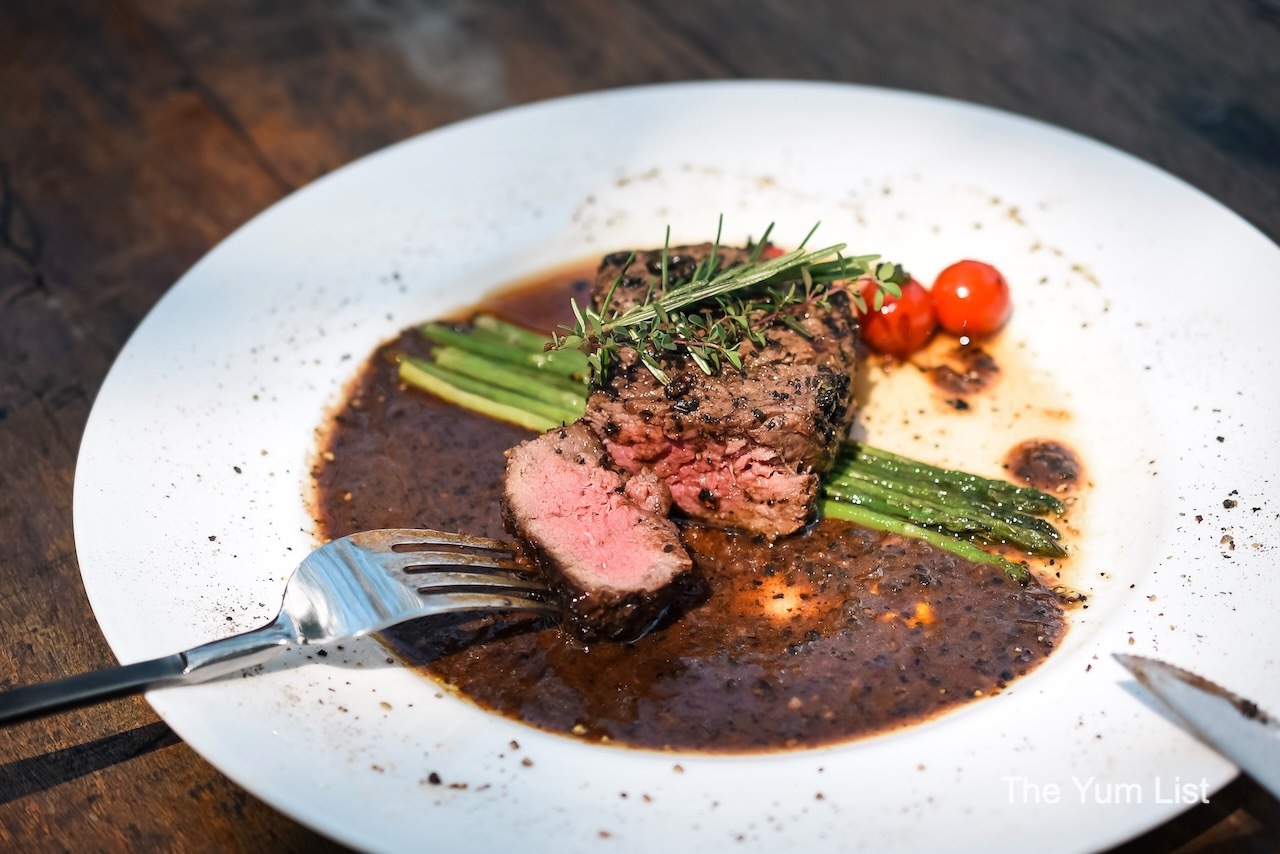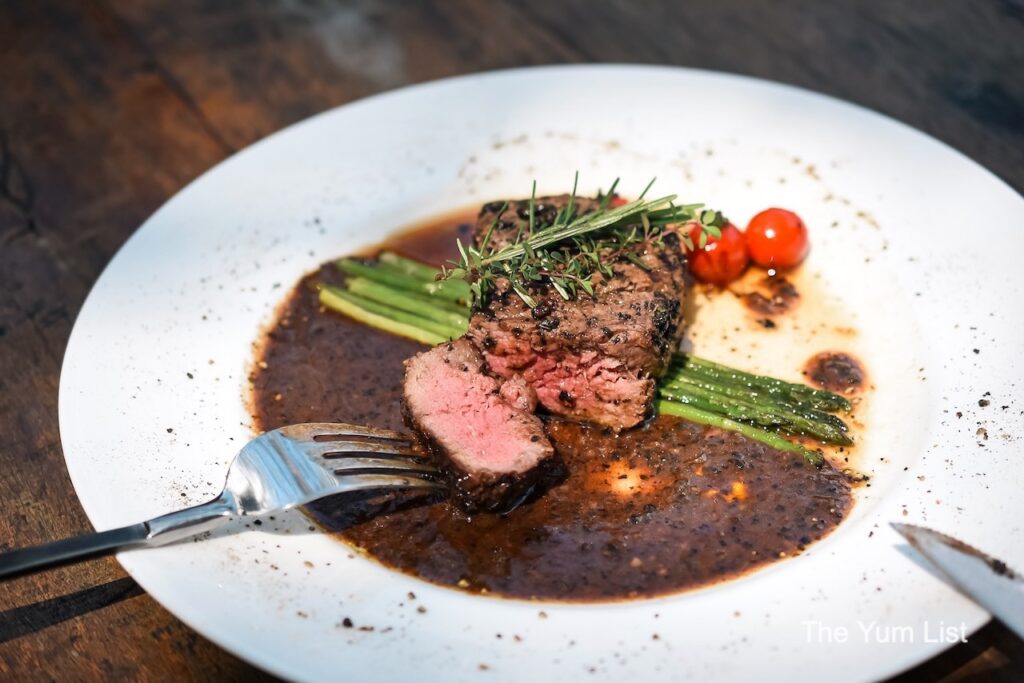 Condiments
Each dish is perfectly balanced as is, but Terra provides a selection of condiments for your own flavour curation. Kampot pepper from Cambodia is considered the Champagne of peppers with lovely aromatics and some fruity notes. Terra's mixed herbs are an intriguing combination of rosemary, lavender, sage, thyme, oregano and hill tribe chillies. The flavours slowly open up in the mouth, revealing each herb individually. And highland salt from Nan Provence is in the last pot – it's good, but we have nowhere to put it. Everything is already perfectly seasoned.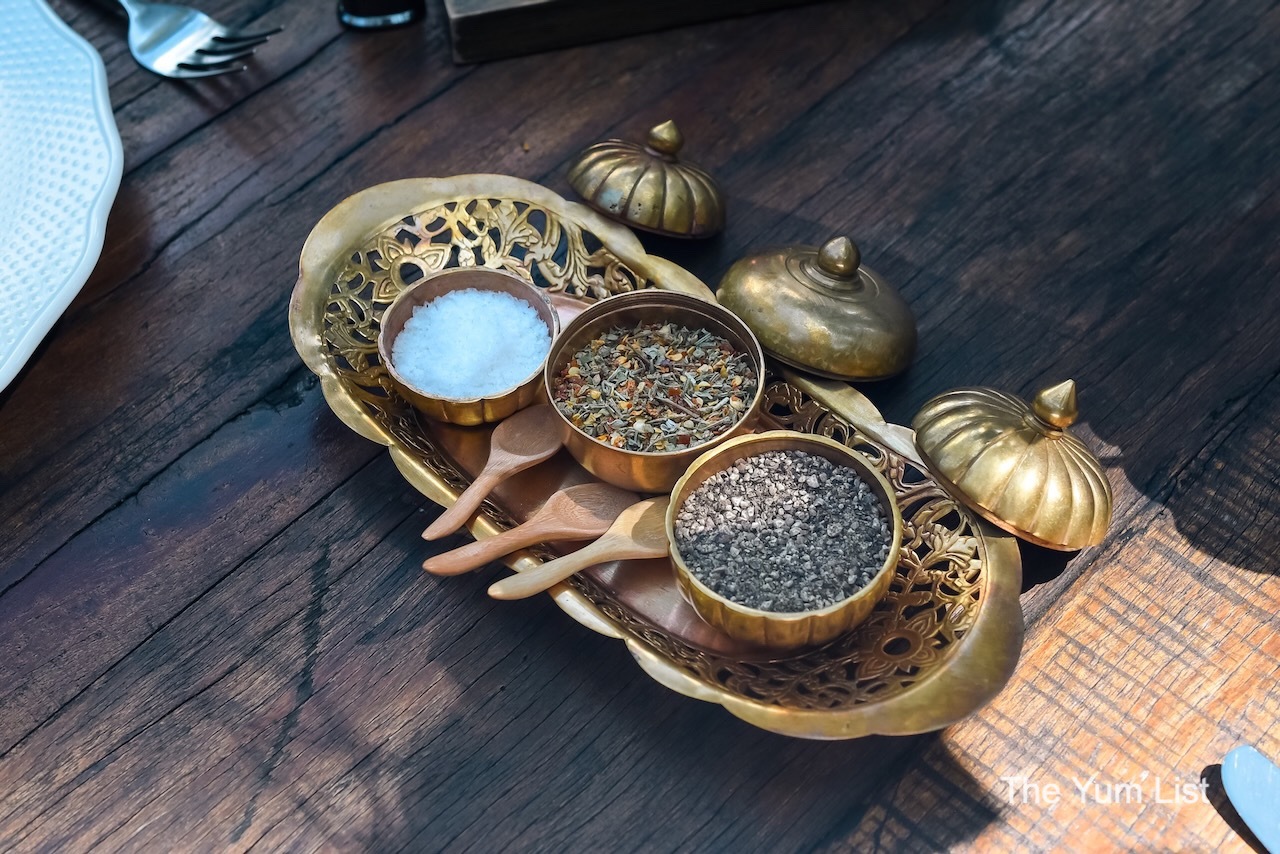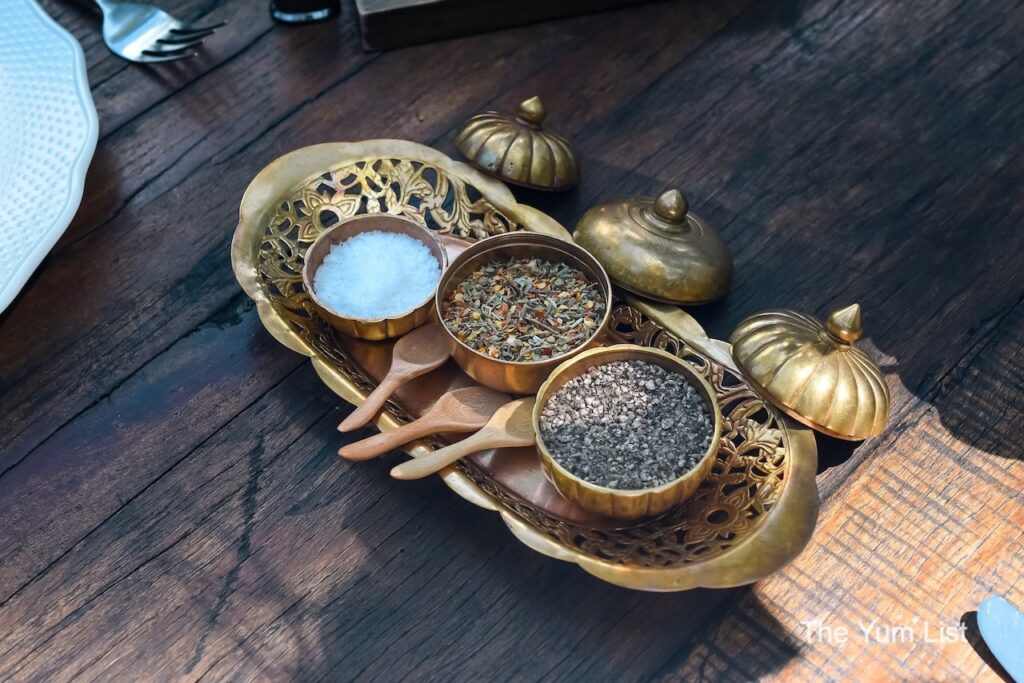 Dessert
Pannacotta
For a sweet ending, the Pannacotta (THB 350) has an appealing twist. Commonly served with fresh fruit, Terra gives it a boozy caffeine kick with Amaretto and espresso coffee added to your liking. Yum!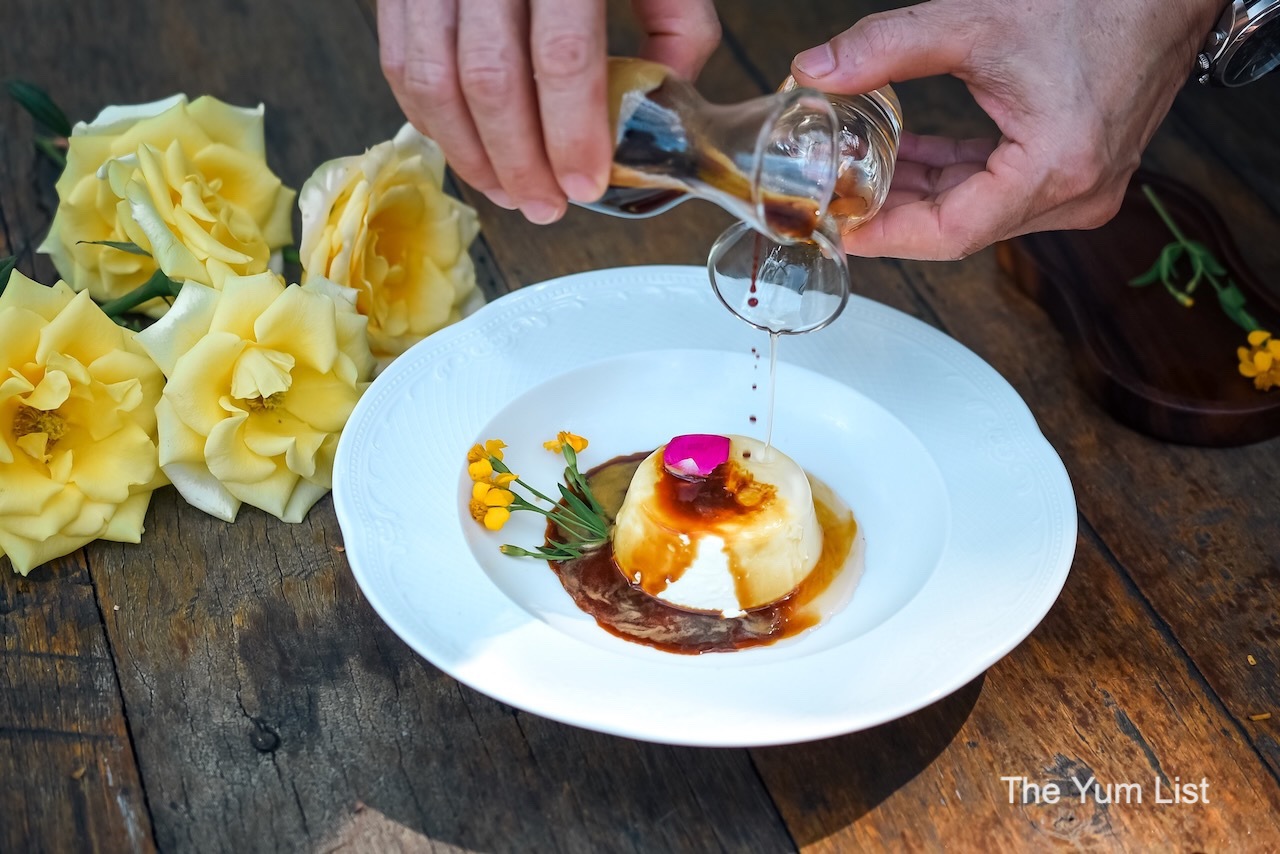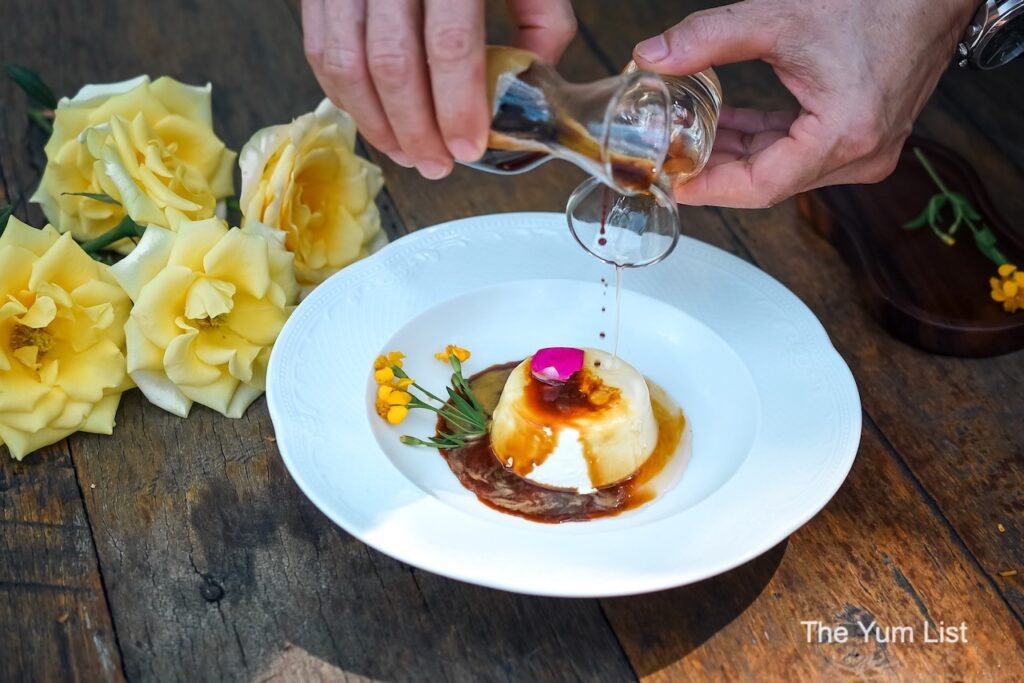 Sticky Date Pudding
Sticky date pudding also gets the royal treatment with a delicious bourbon butterscotch caramel sauce and vanilla ice cream (THB 350). I'd like to have the pudding a little warmer, but this temp did prevent the ice cream from melting before we took the photos. It's full of chunky pieces of dates, and the sauce is phenomenal.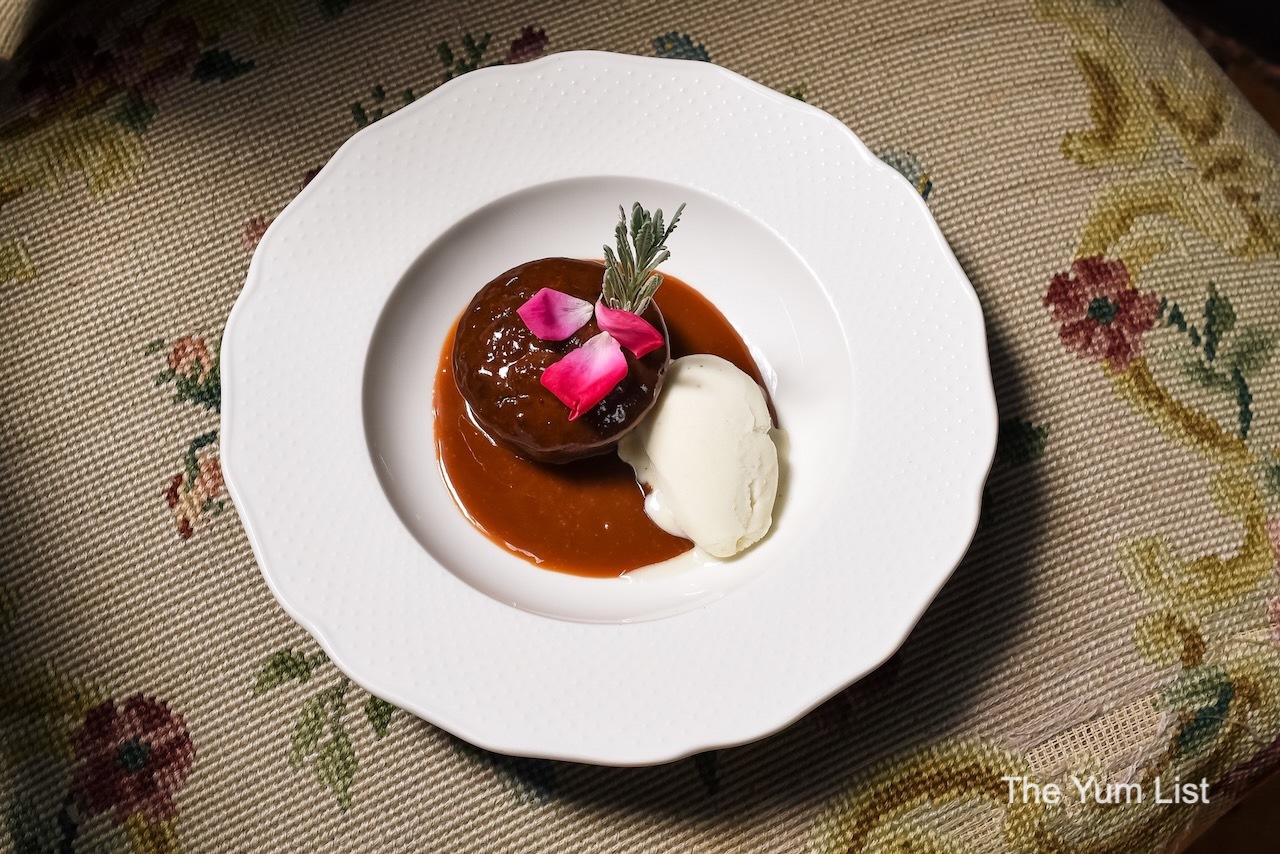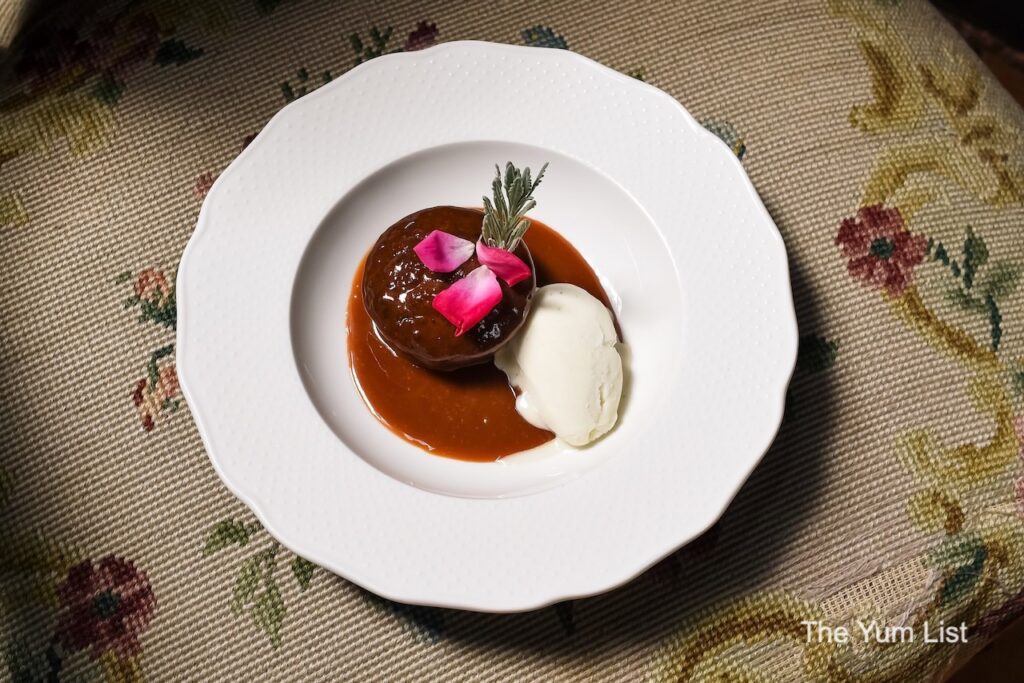 Terra Chiang Mai Tea & Coffee
This is the perfect time to try a cup of tea or coffee from local organic farms. The Fresh Rose Tea (THB 90) is something people travel for! Hot water is poured over a whole rose in a white China teacup. No doubt the presentation is stunning, but so too are the aromas and flavours of the just-picked bloom. Alternatively, coffee-your-way is brewed on their own brand of Arabica beans cultivated in the highlands of Chiang Mao's Phrao district. Han Sen's Cappuccino (THB 100) has a nice frothy top dusted with cinnamon, and my Iced Latte (THB 100) resembles a cocktail in the plating. A large rocks glass with a giant ice cube is garnished with a rosemary sprig. Coffee, milk and sugar syrup all come in separate jars, ready to make your own preferred mix.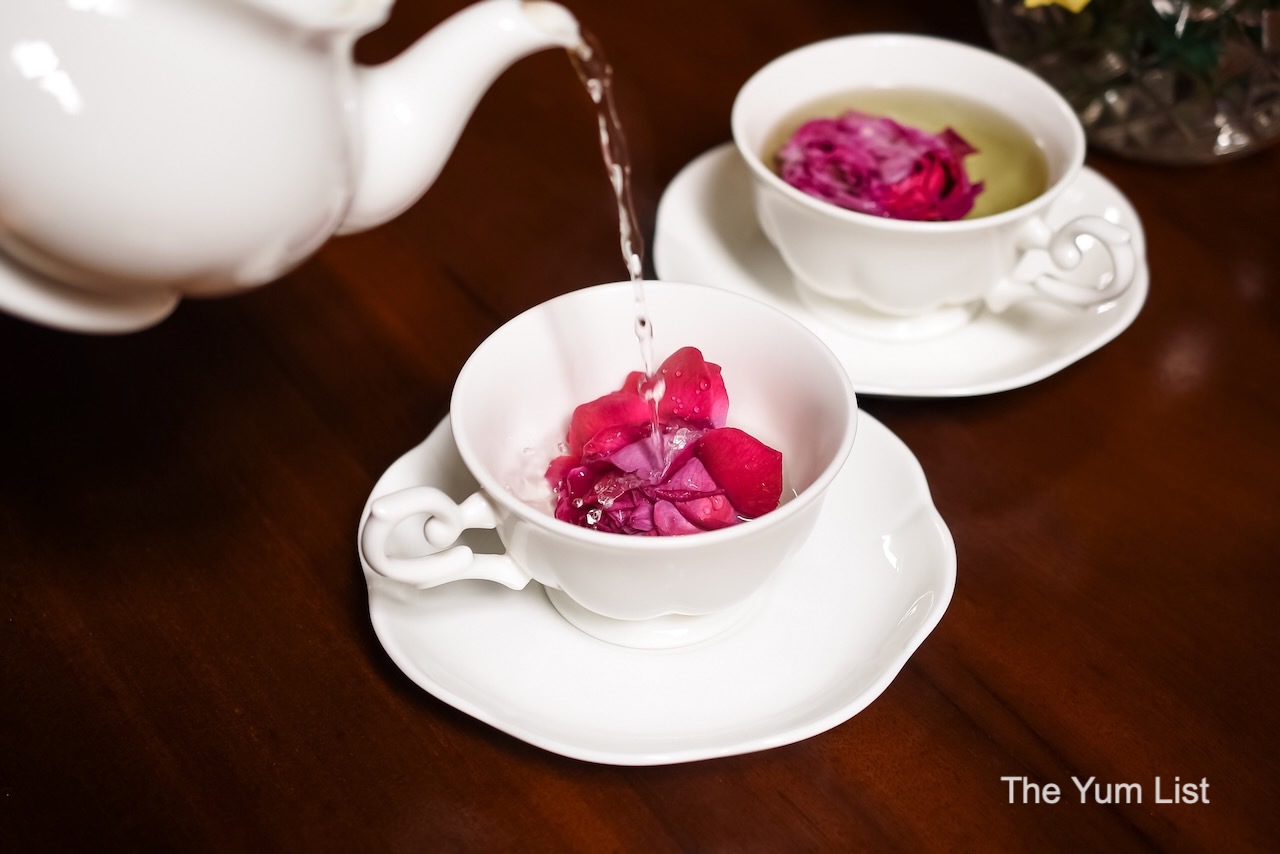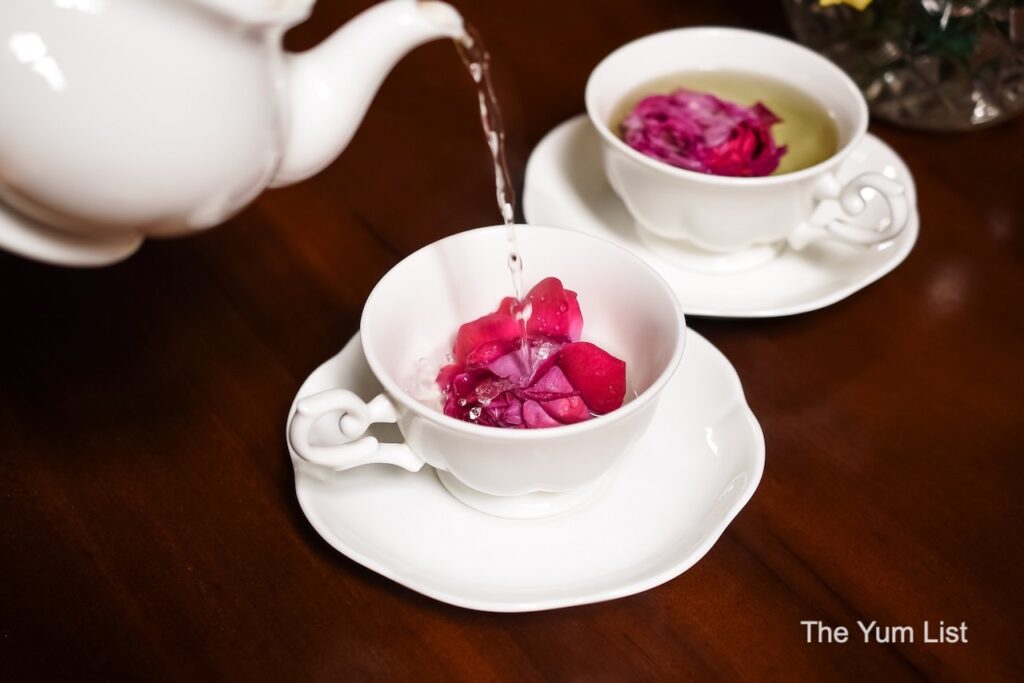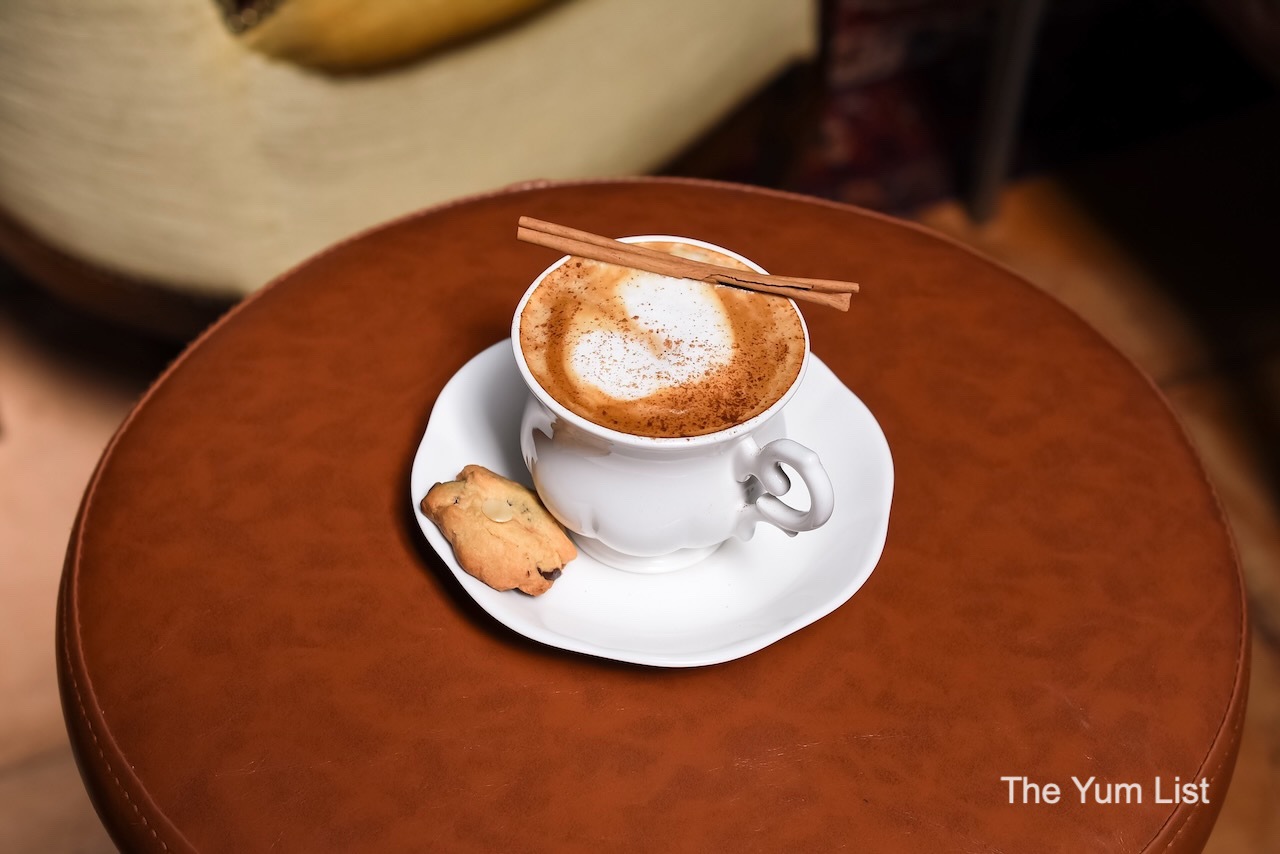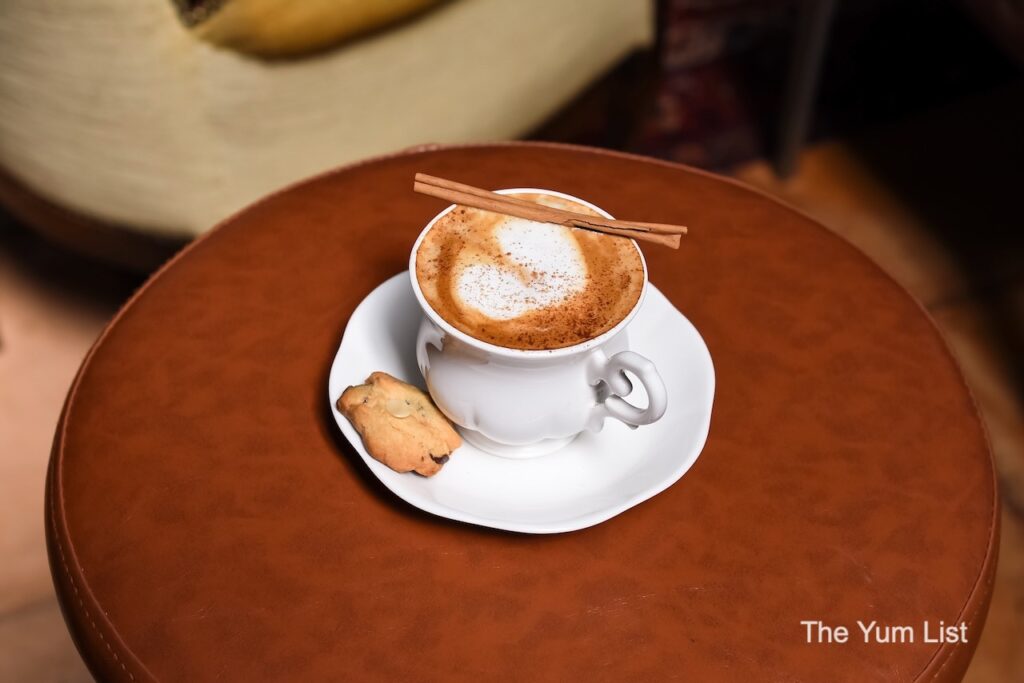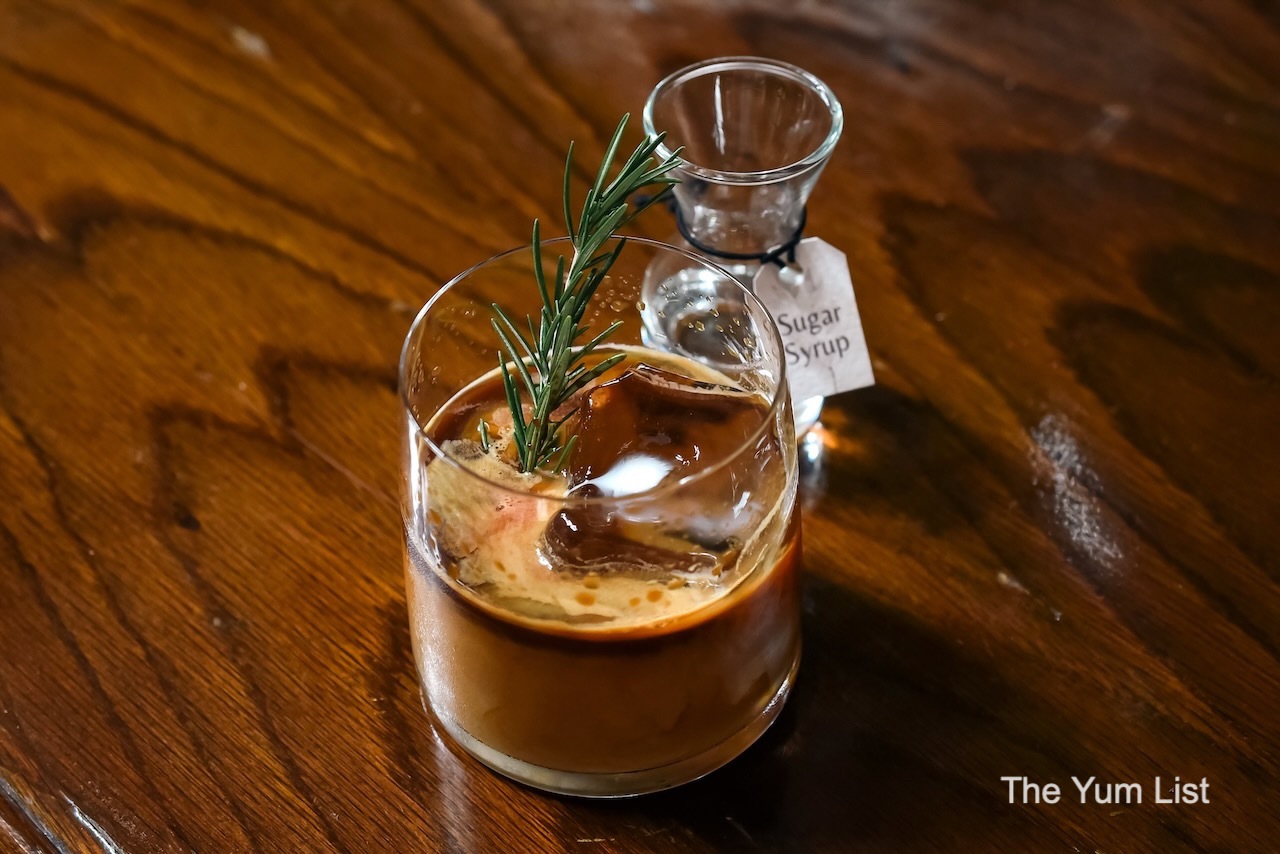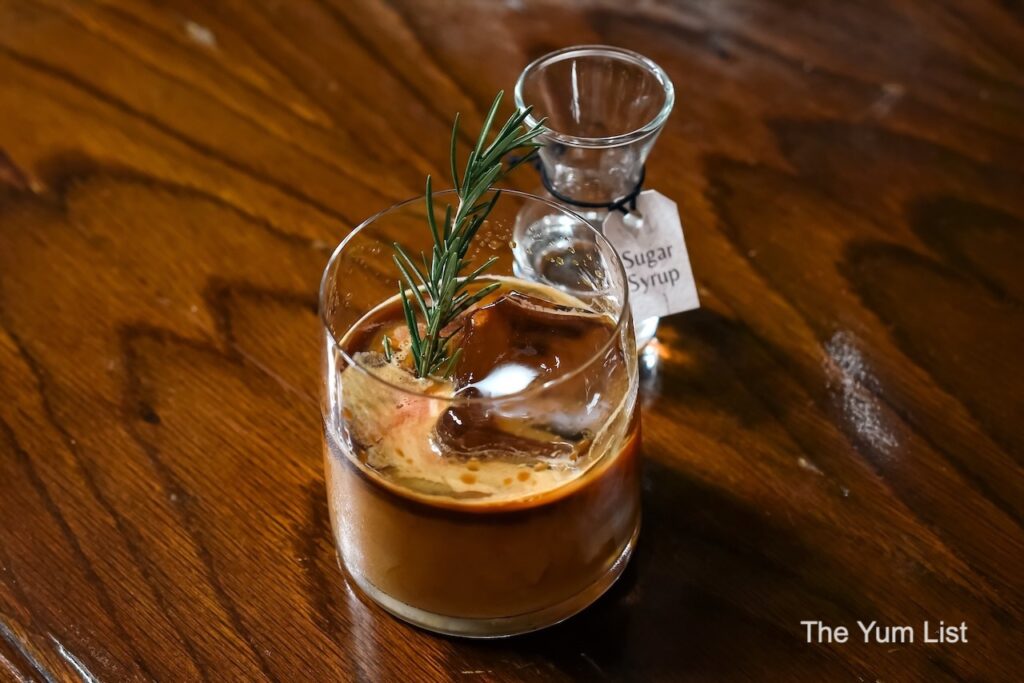 Reasons to visit Terra & Farmers' Bar, Chiang Mai: beautiful indoor/outdoor location; versatile space with a store, bar, lounge, restaurant and courtyard; exceptional service; over 80% use of local and Thai ingredients; support of the local community; incredibly delicious food.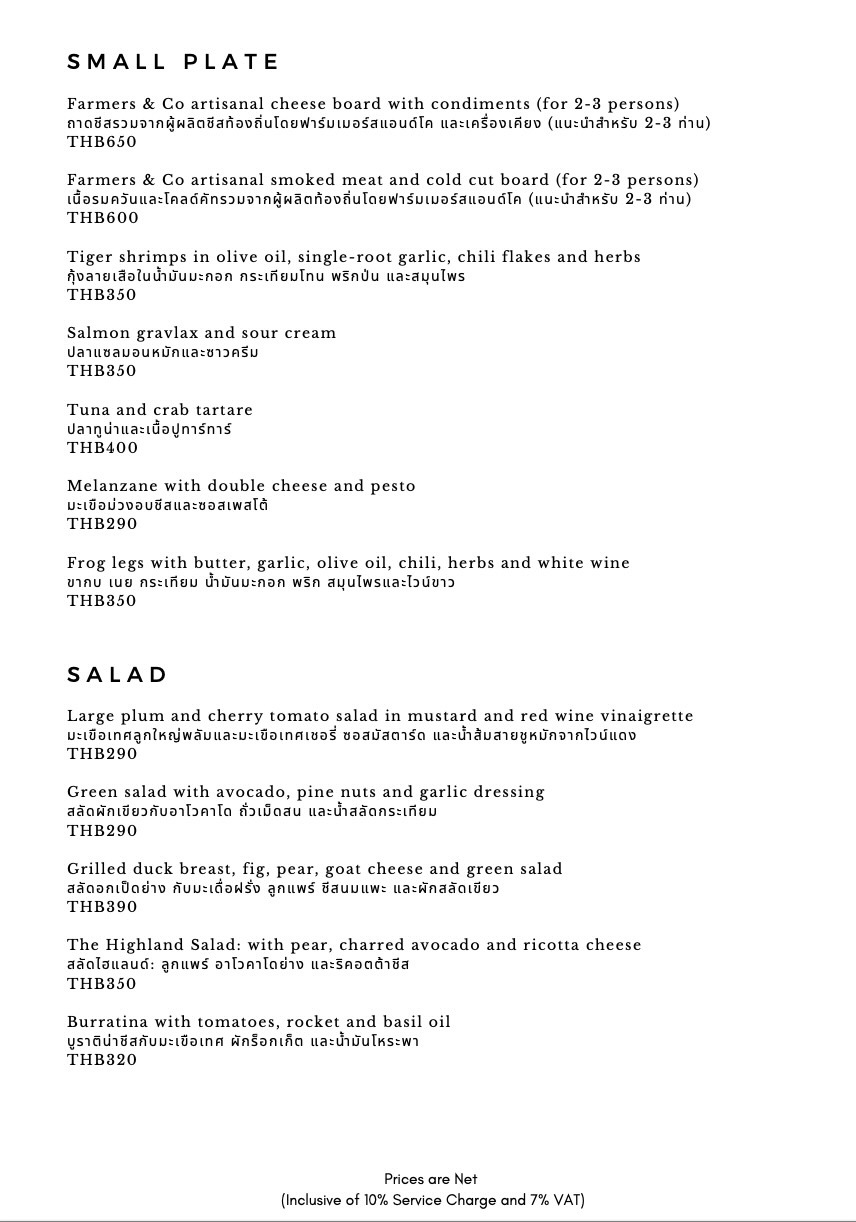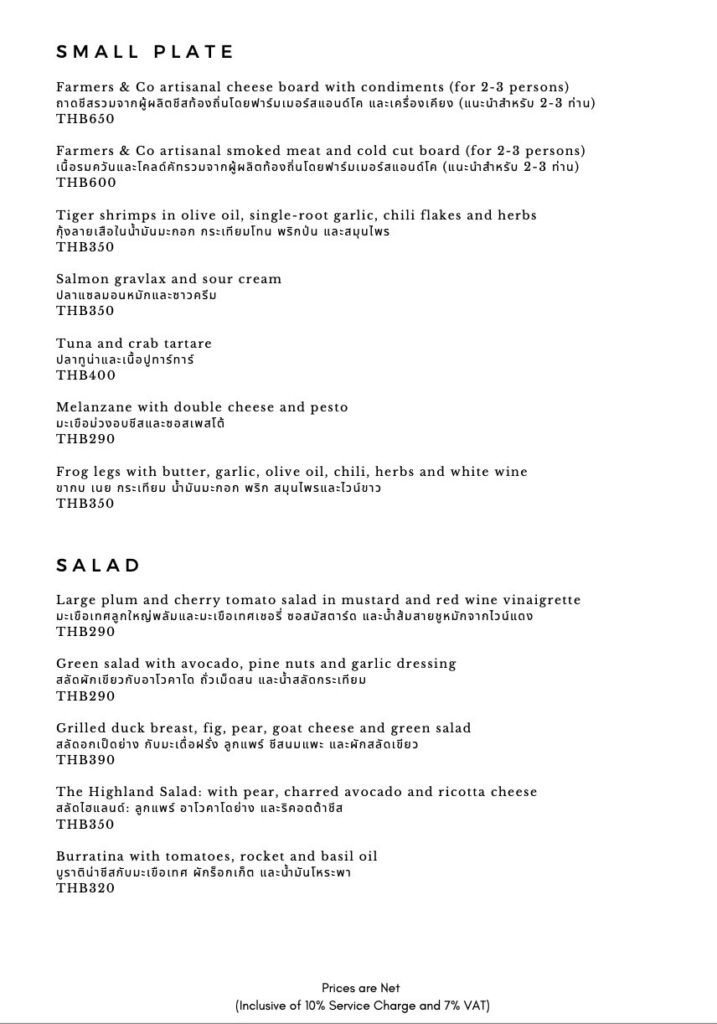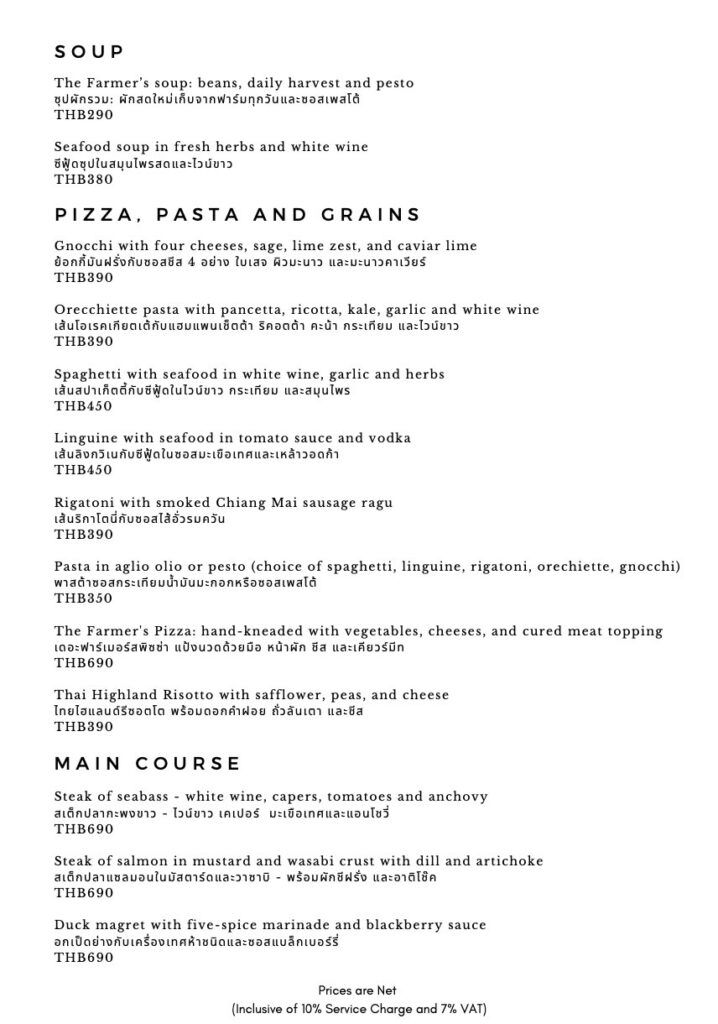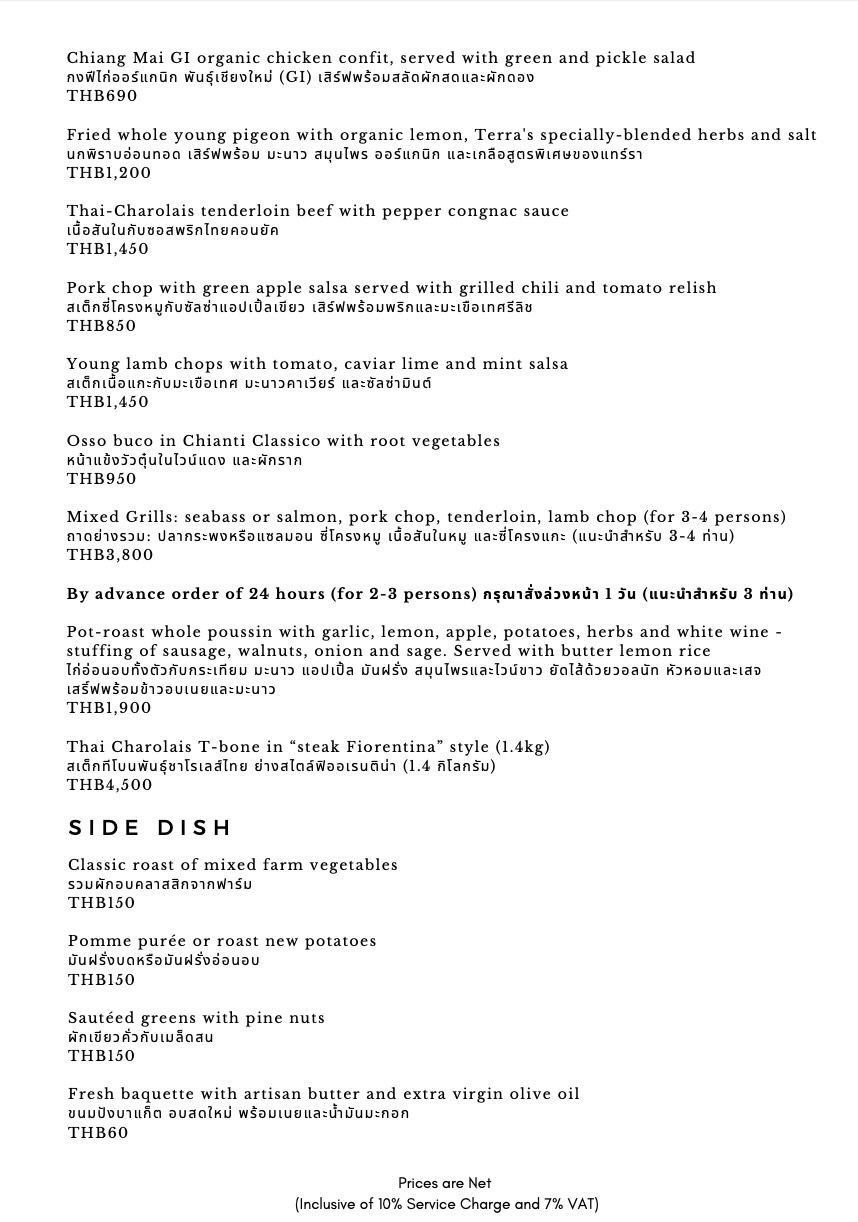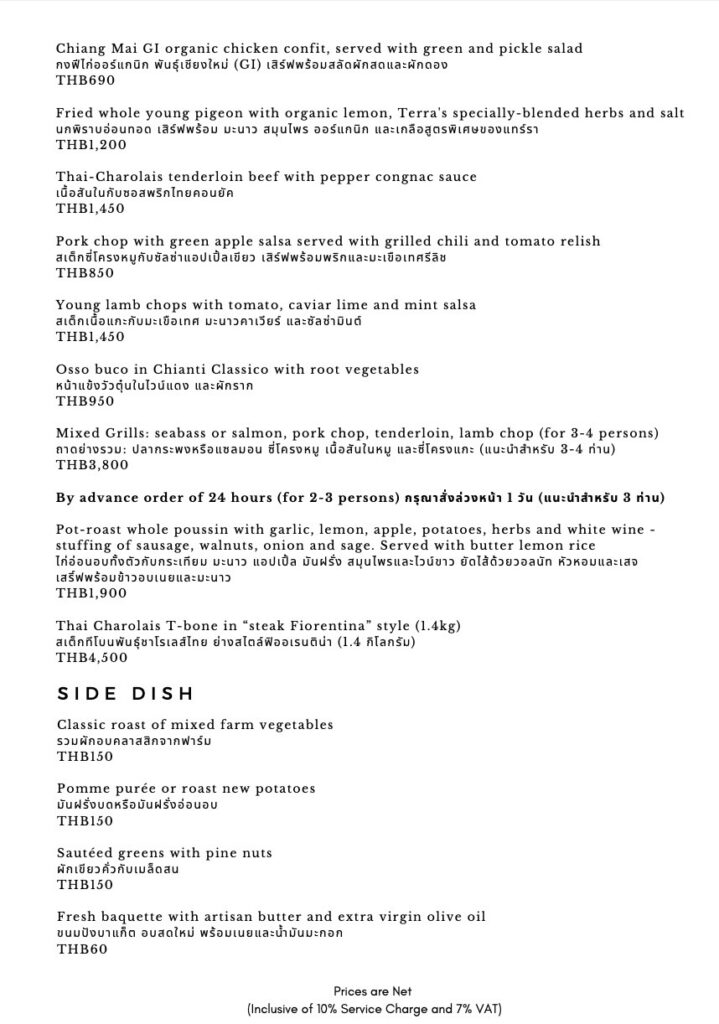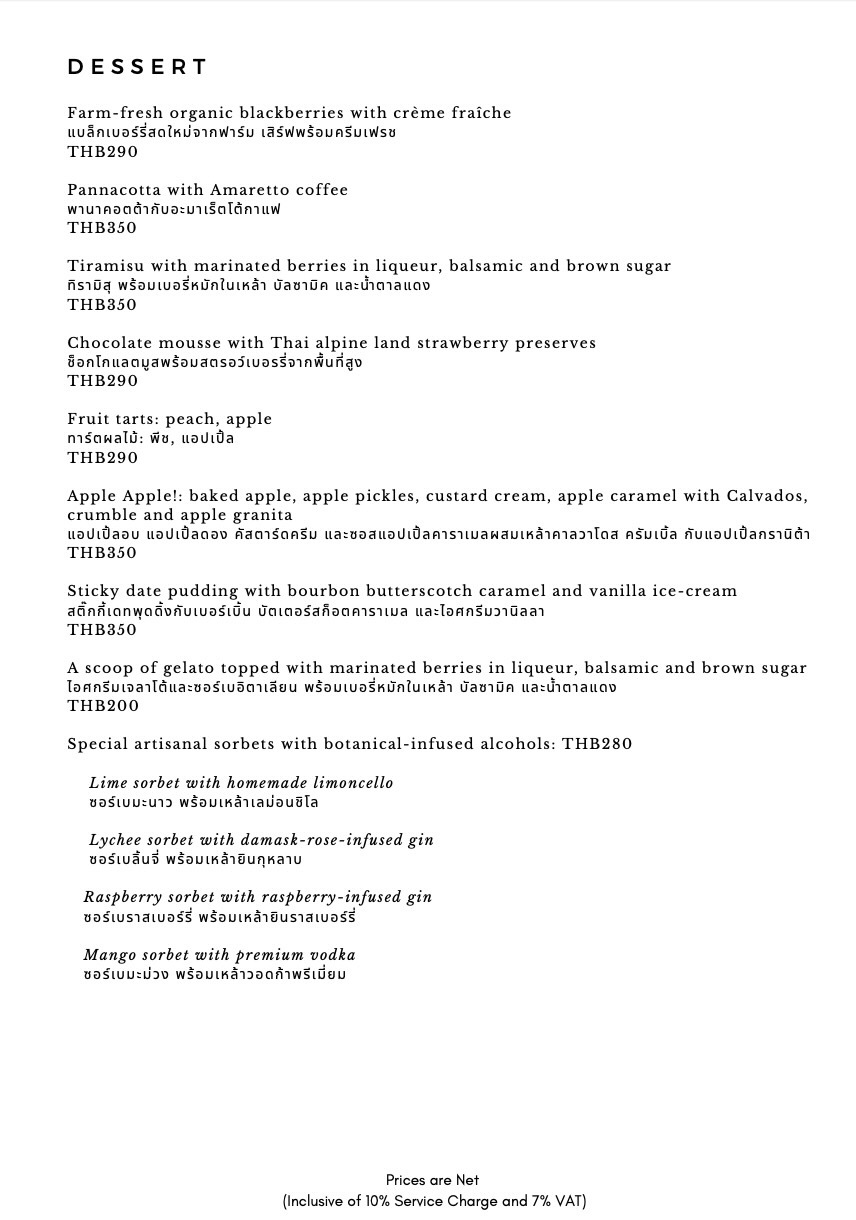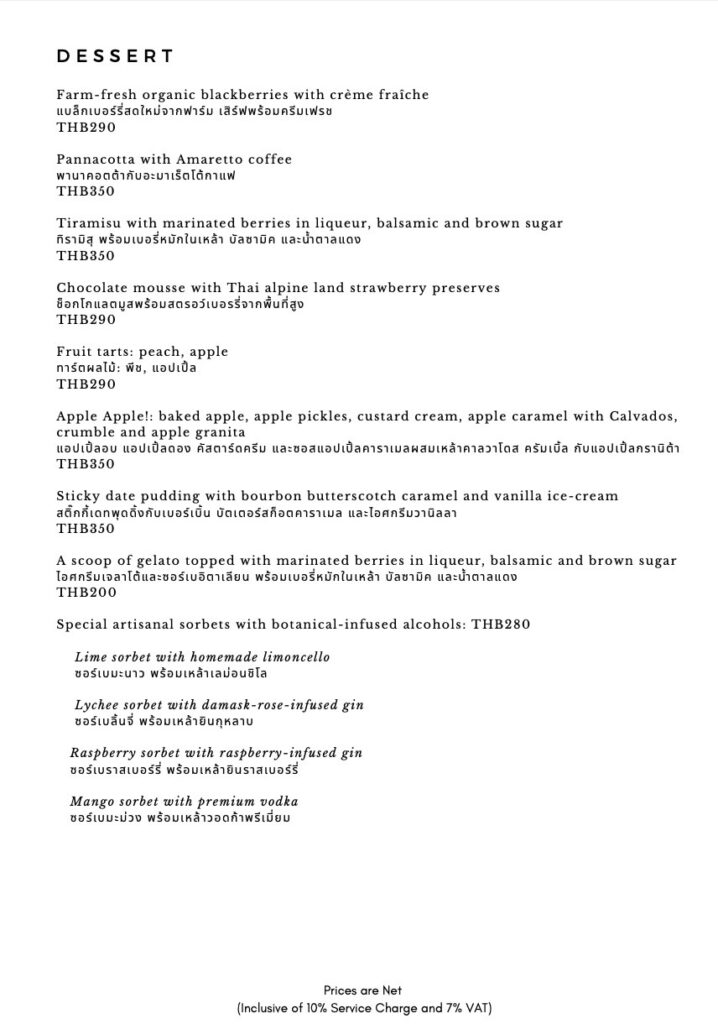 Terra & The Farmers' Bar
512/6 Moo 1, Maesa Old Road, Rimtai, Maerim
Chiang Mai 50180, Thailand
[email protected] @farmersterra
+66-98-941 4149
*Pet-friendly
Terra & The Farmers' Bar Opening Hours
Daily: 8 am – 12 am
Find more recommendations for luxury travel in Thailand here and stay up-to-date with our latest gourmet travel finds here and here.