Raya Heritage, Chiang Mai – A River Sanctuary
Words: Monica Tindall
Photos: Han Sen Hau
Built amidst lush greenery on the banks of the tranquil waters of the Ping River, Raya Heritage, a boutique hotel in Chiang Mai, Thailand, beckons discerning travellers with a promise of refined luxury and immersive cultural experiences. Inspired by the rich heritage and exquisite craftsmanship of Northern Thailand's Lanna culture, Raya Heritage seamlessly blends traditional artistry with contemporary comfort, creating an oasis of understated elegance and timeless charm.
Raya Heritage made it to my radar as we stayed at a sister property, Rayavadee, in Krabi earlier this year. Taken aback by Rayavadee's striking beauty and gracious service, I couldn't wait to experience its sibling. While Rayavadee is an older established resort, taking over a former luxury property on the land, Raya Heritage is relatively new and constructed from scratch on the green outskirts of Chiang Mai.
The design is such that it's garnered several awards and international acclaim. Striking white columns and open spaces seamlessly harmonise with the surrounding natural beauty. The spacious lobby, adorned with handcrafted teak wood furnishings and intricate Lanna motifs, exudes a sense of warmth and inviting tranquillity.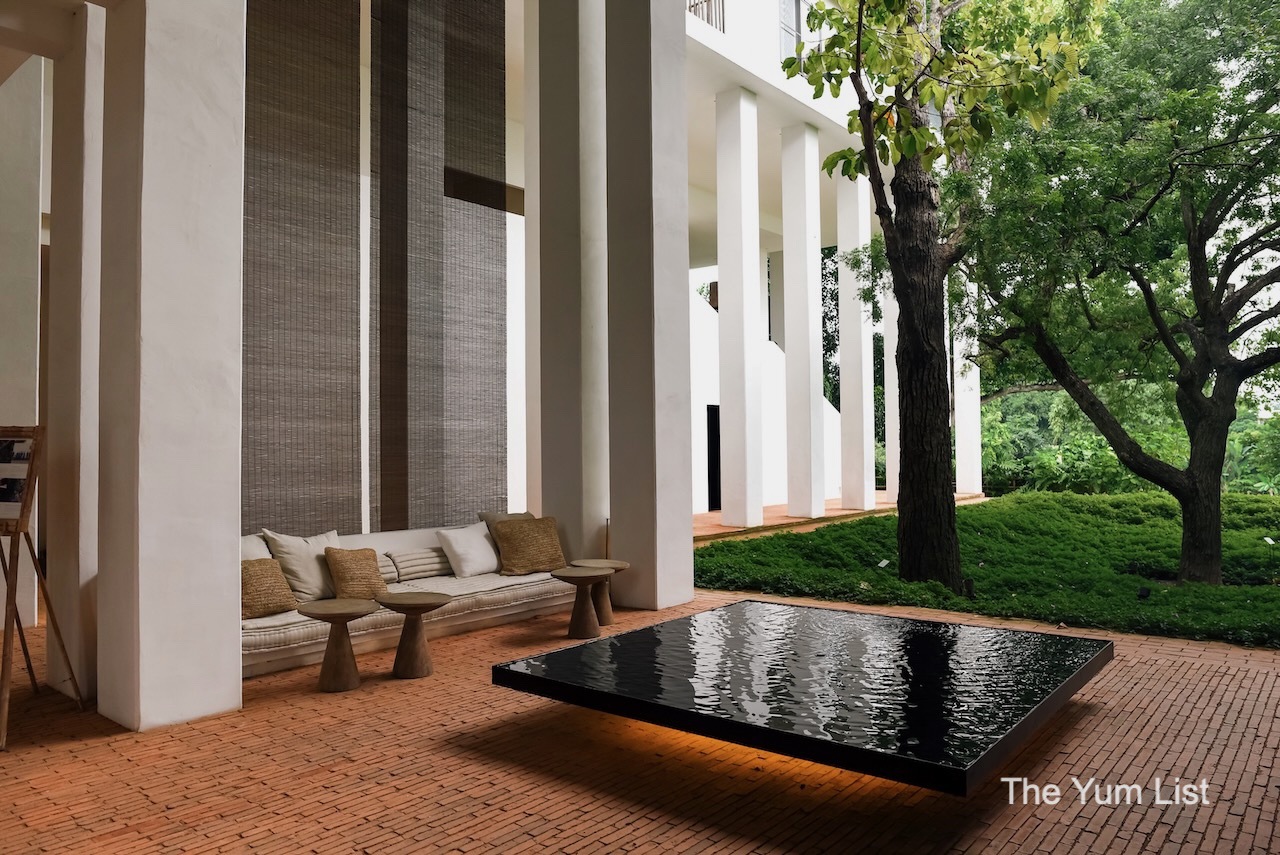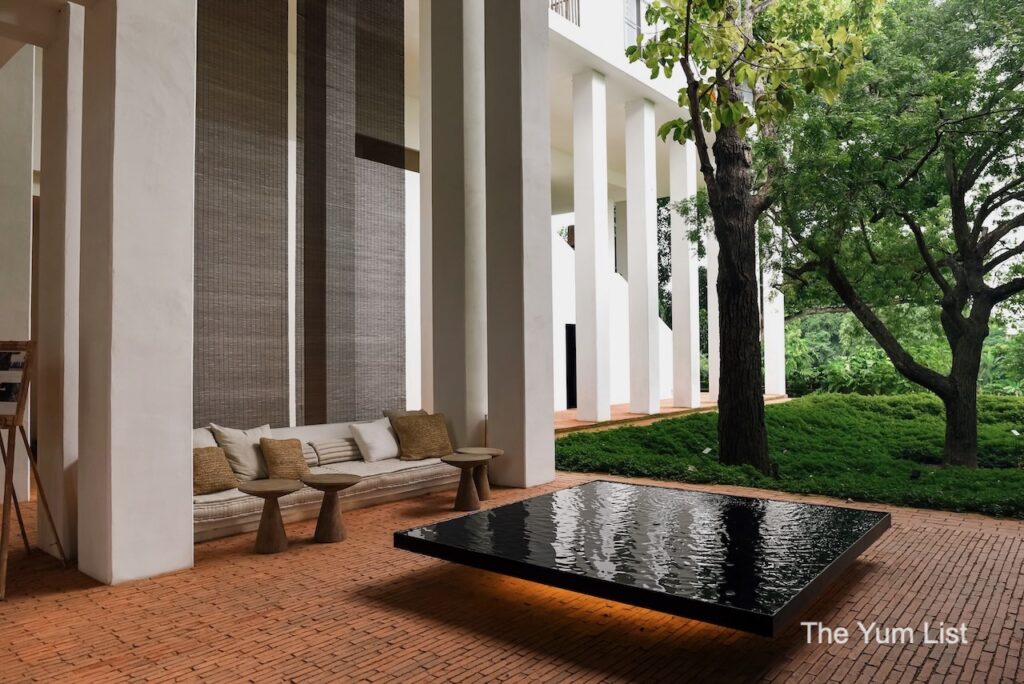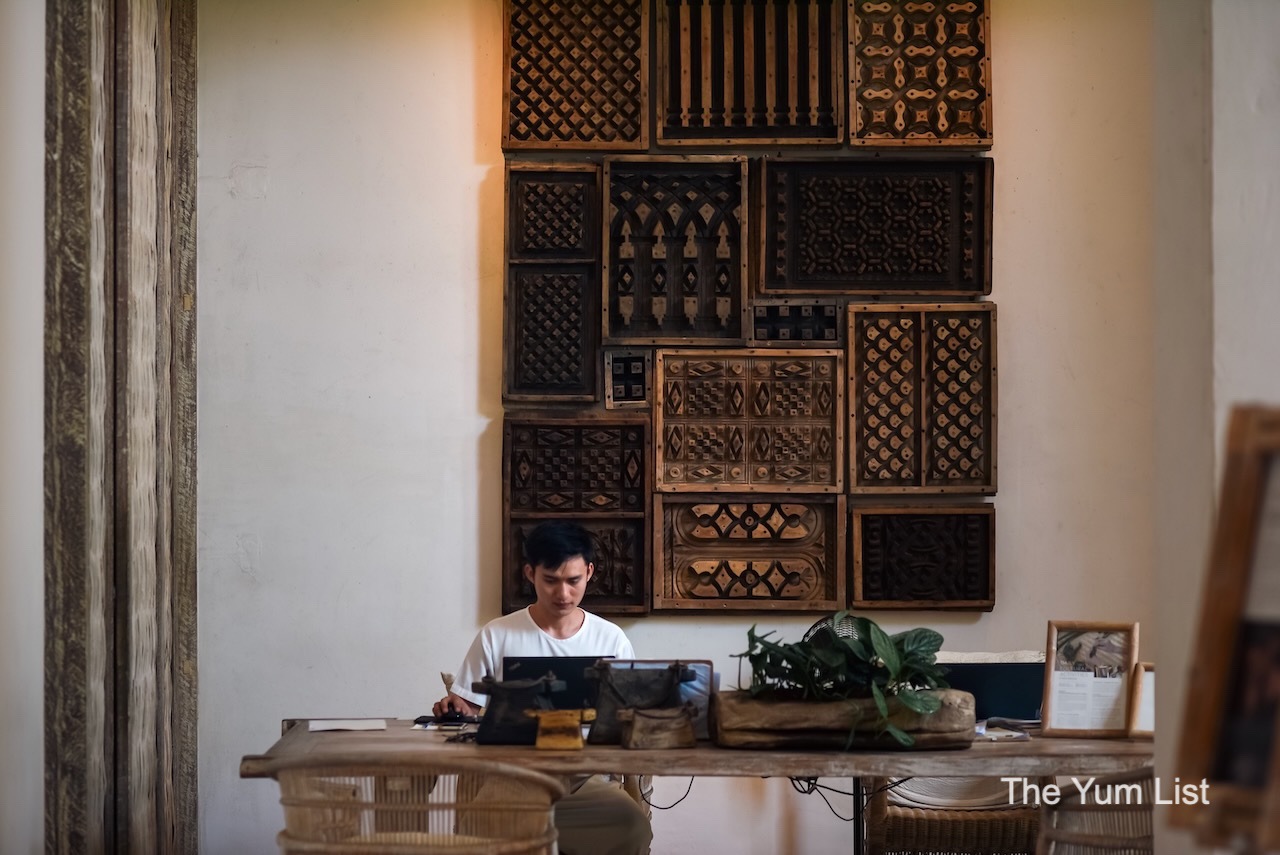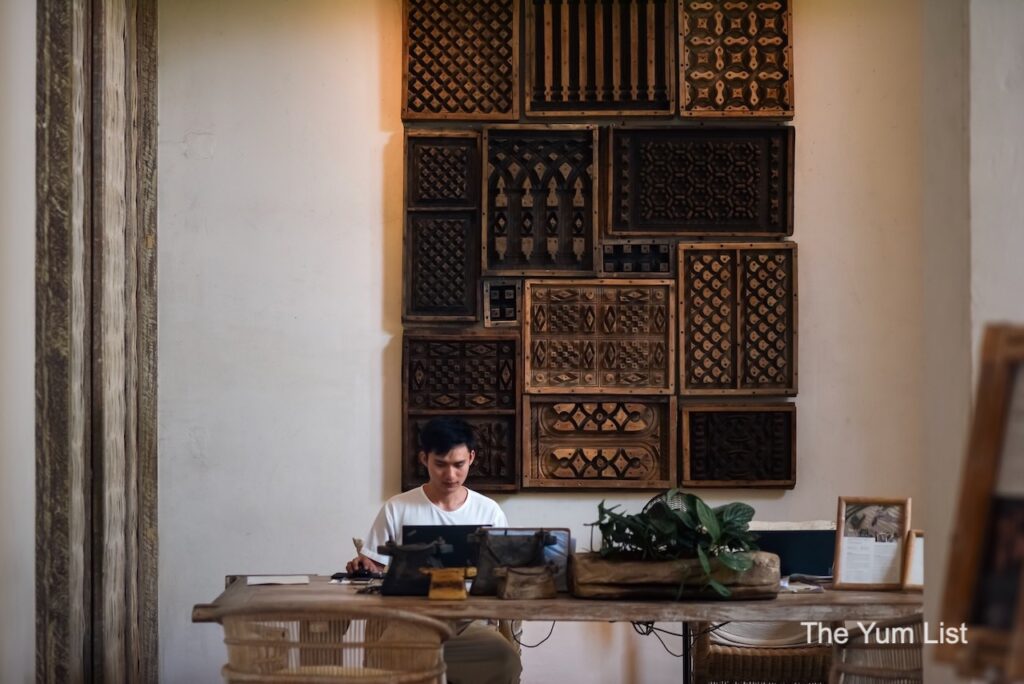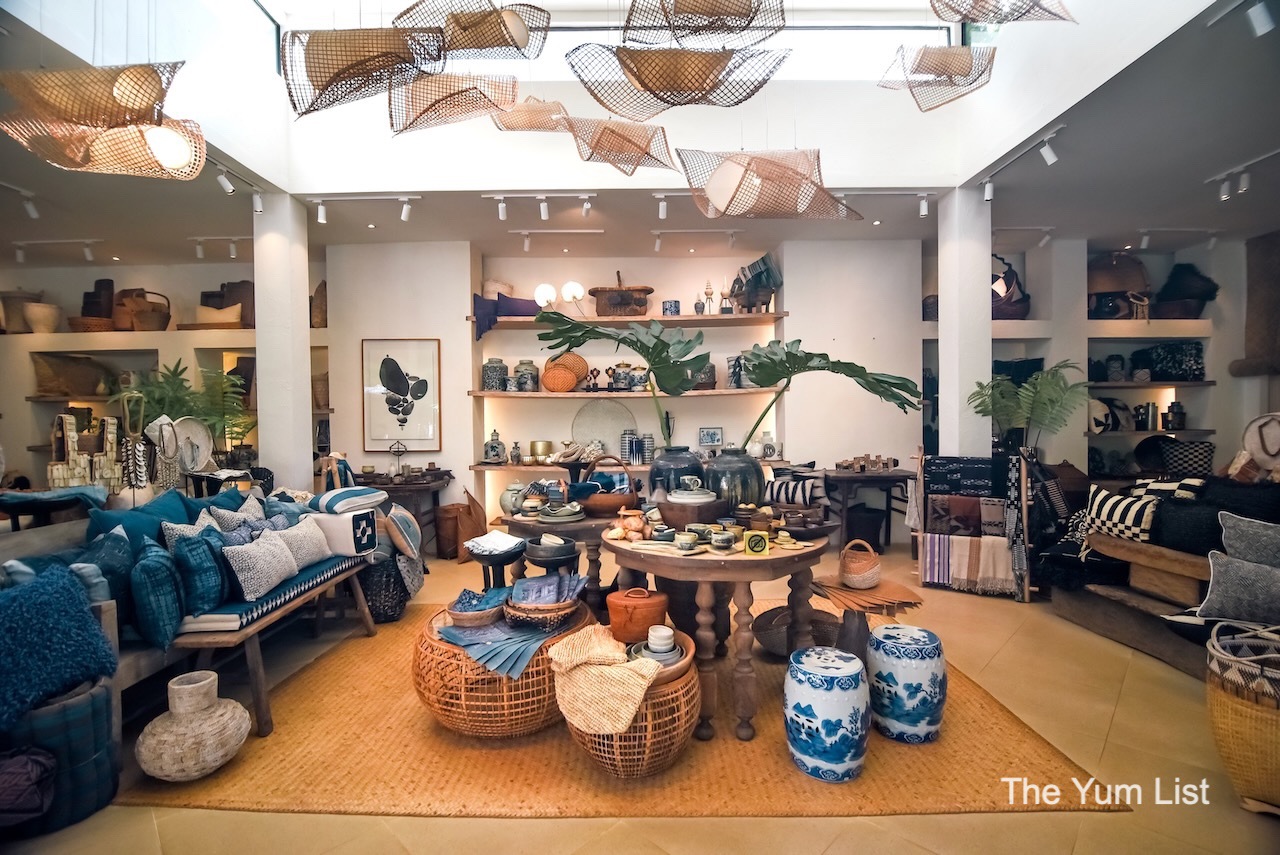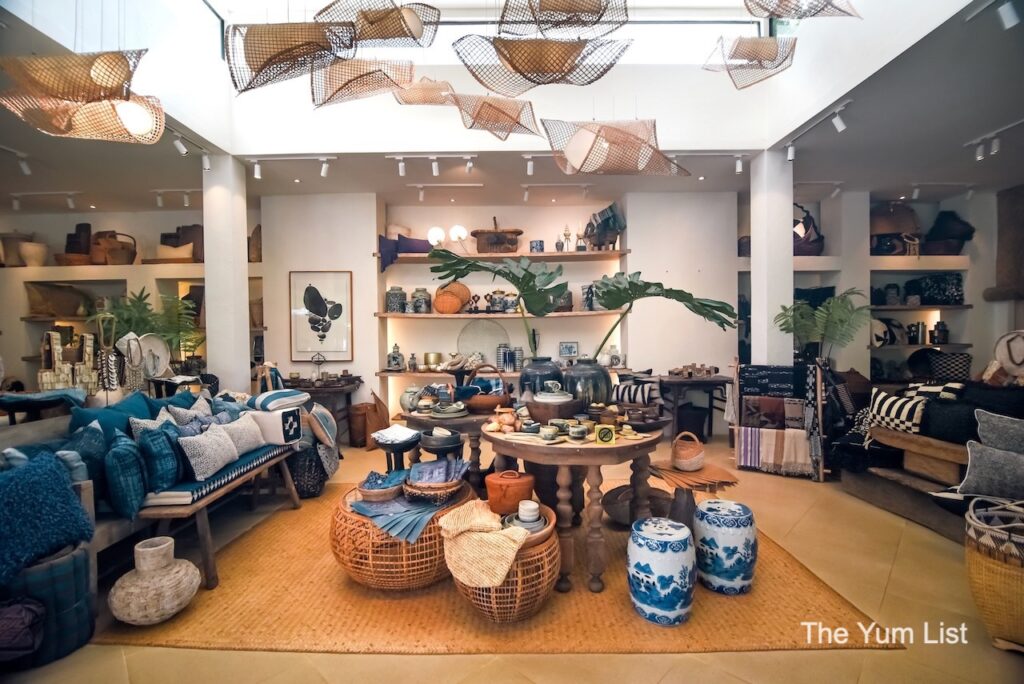 We're greeted with tea made from the lotus root, indigenous to Asia and hailed for its health-giving properties. Staff seem to float around the resort in their neutral-hued uniforms. Everything feels calm, safe and peaceful. We're at ease before we've even entered our suite.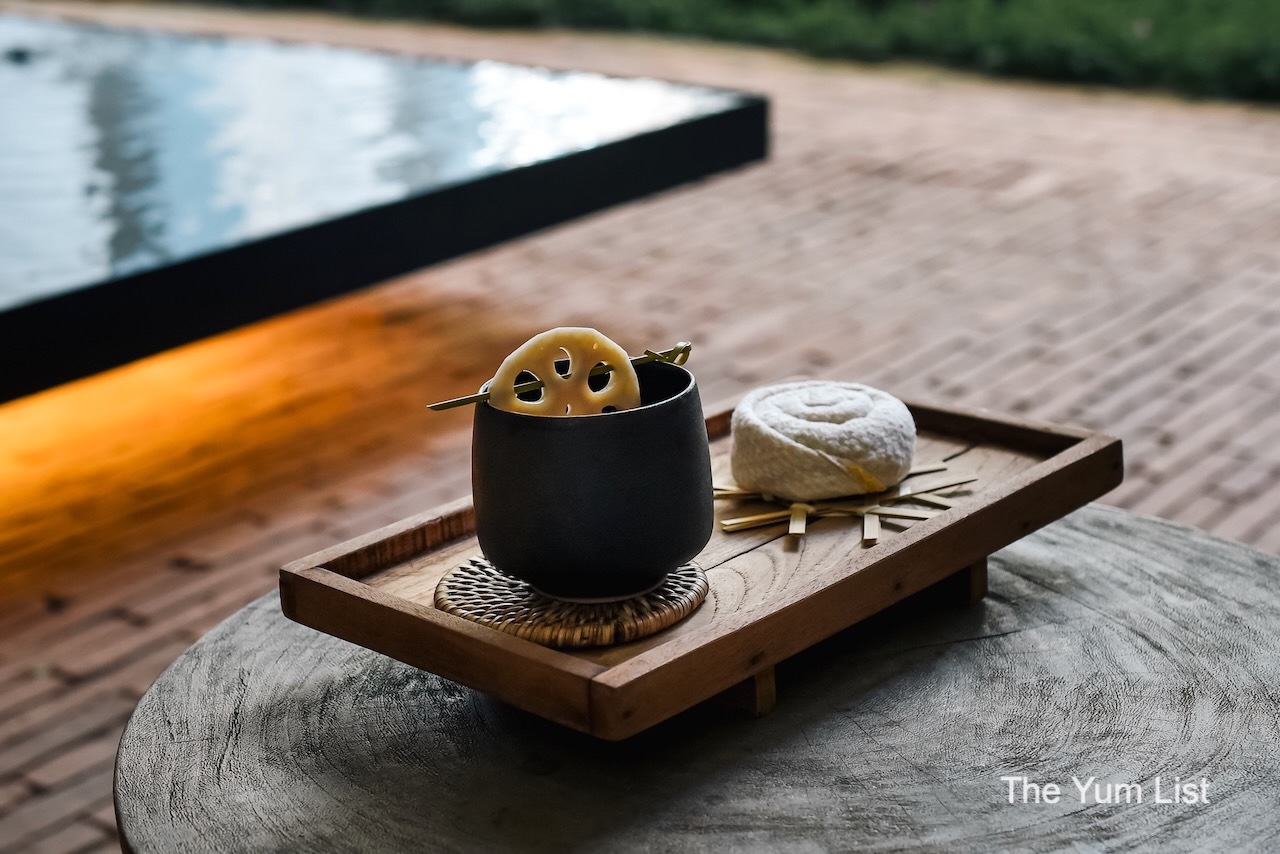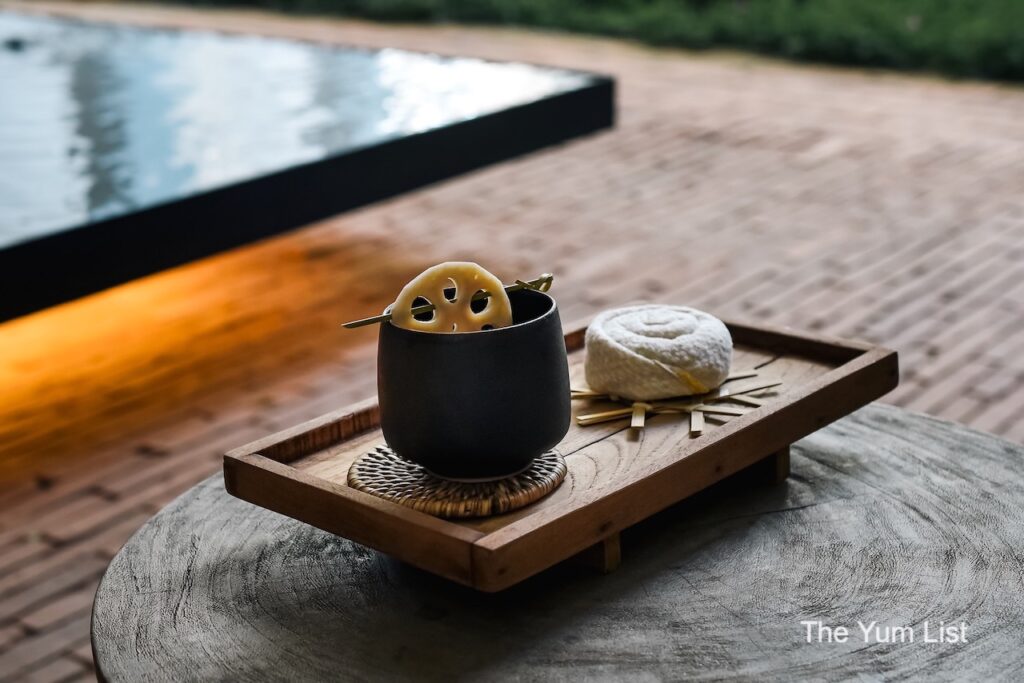 Raya Heritage Chiang Mai Suites
Raya Heritage is home to 38 suites, 11 with private pools. Interiors are an agreeable blend of traditional Lanna design elements and modern amenities. Handwoven textiles, locally sourced teak wood furnishings, and handcrafted artisanal touches create an understated elegance. At the same time, plush bedding, spacious bathrooms, and state-of-the-art technology ensure a pampered stay.
We feel as though we're living in a double-page spread of a designer magazine. Every element has been meticulously curated, each piece telling its own unique story. Natural, handcrafted materials adorn the space, reflecting a commitment to supporting local communities and embracing environmental sustainability. As Han Sen sets off to the boutique to see what he can purchase, I sink into the oversized bathtub, enveloped by the intoxicating scents of handmade bath products. Tamarind, cacao, and coconut dance across my skin, their delicate fragrances lingering throughout the day, making me smile.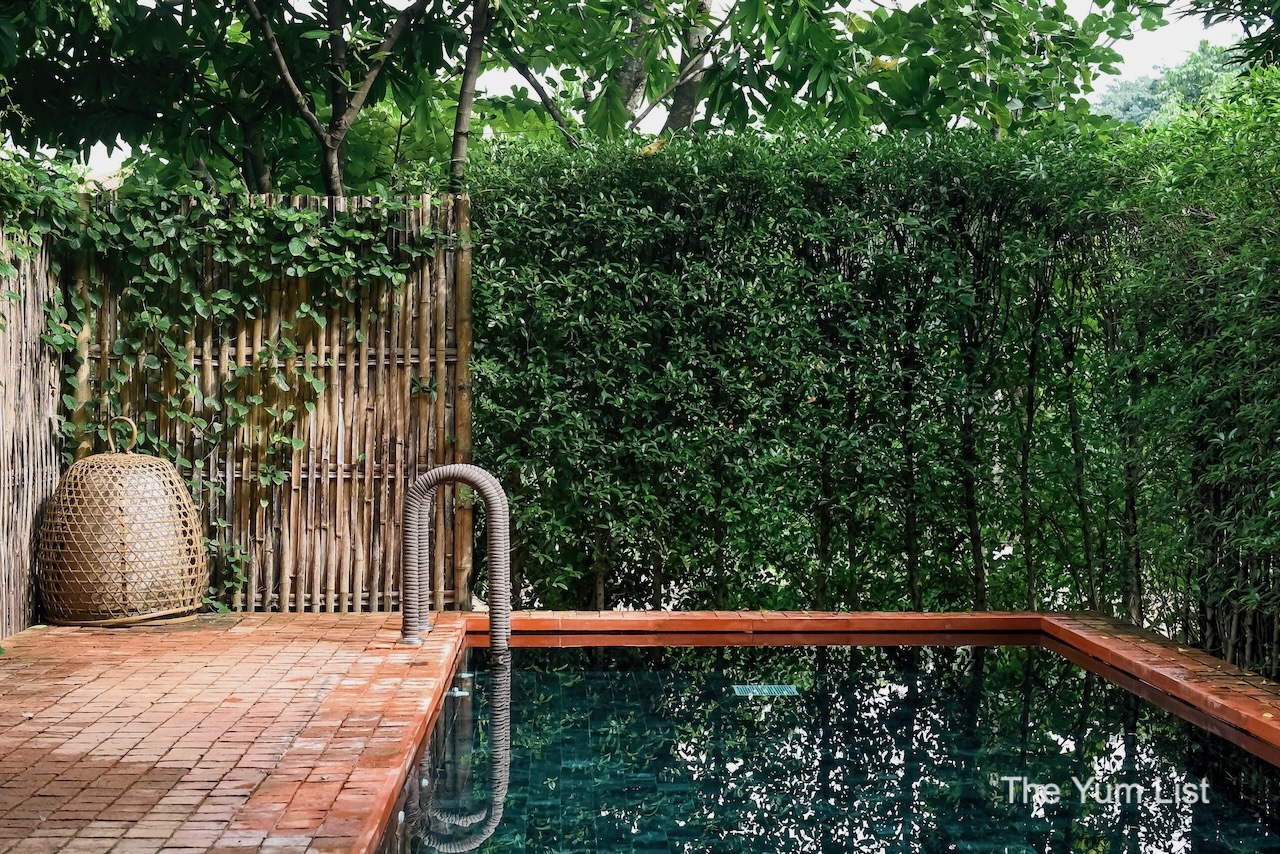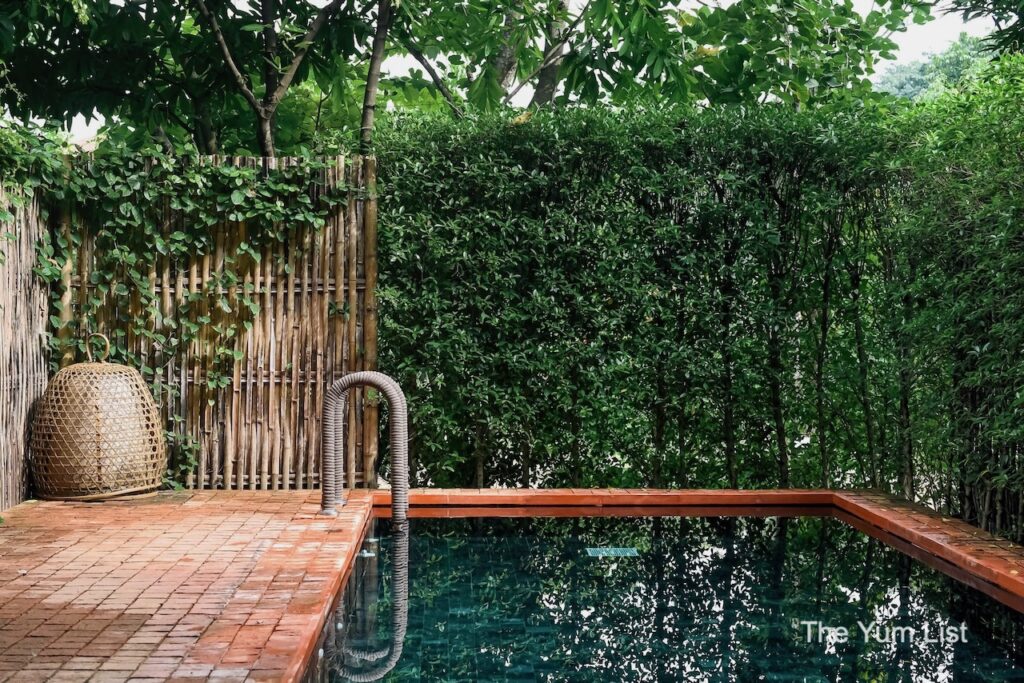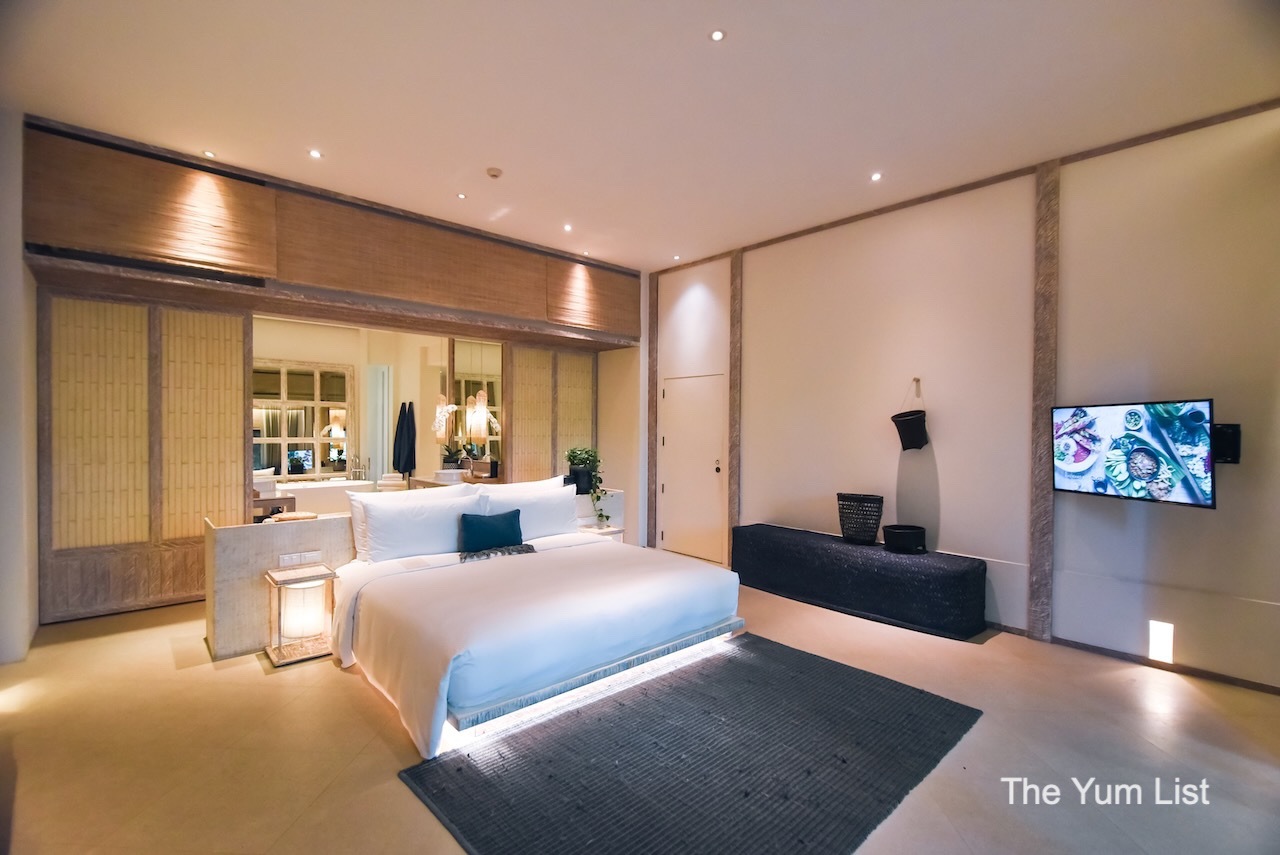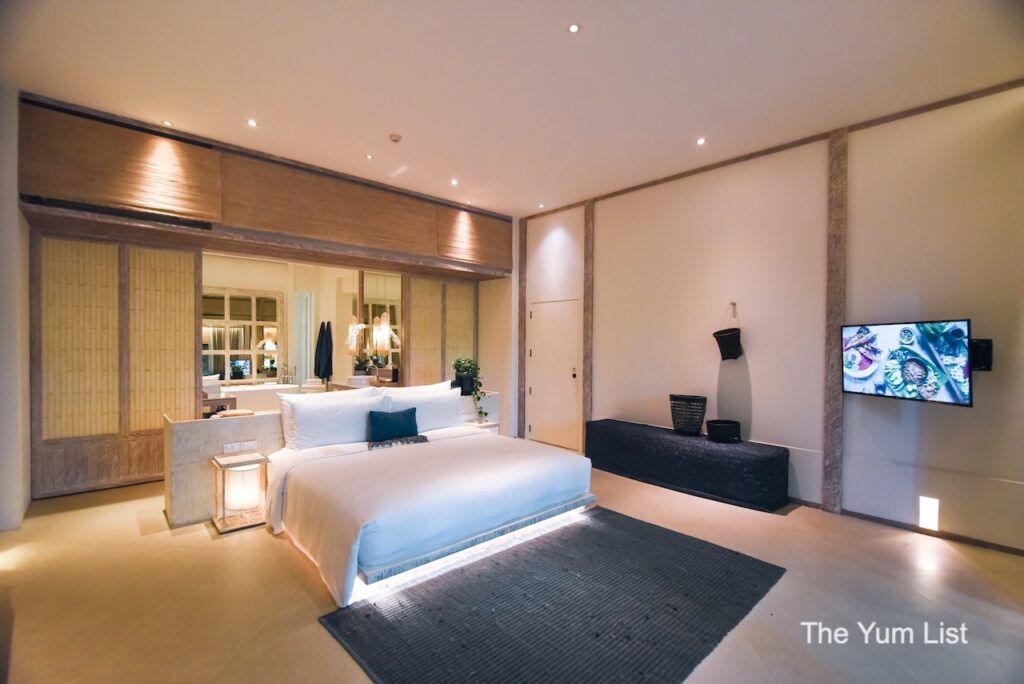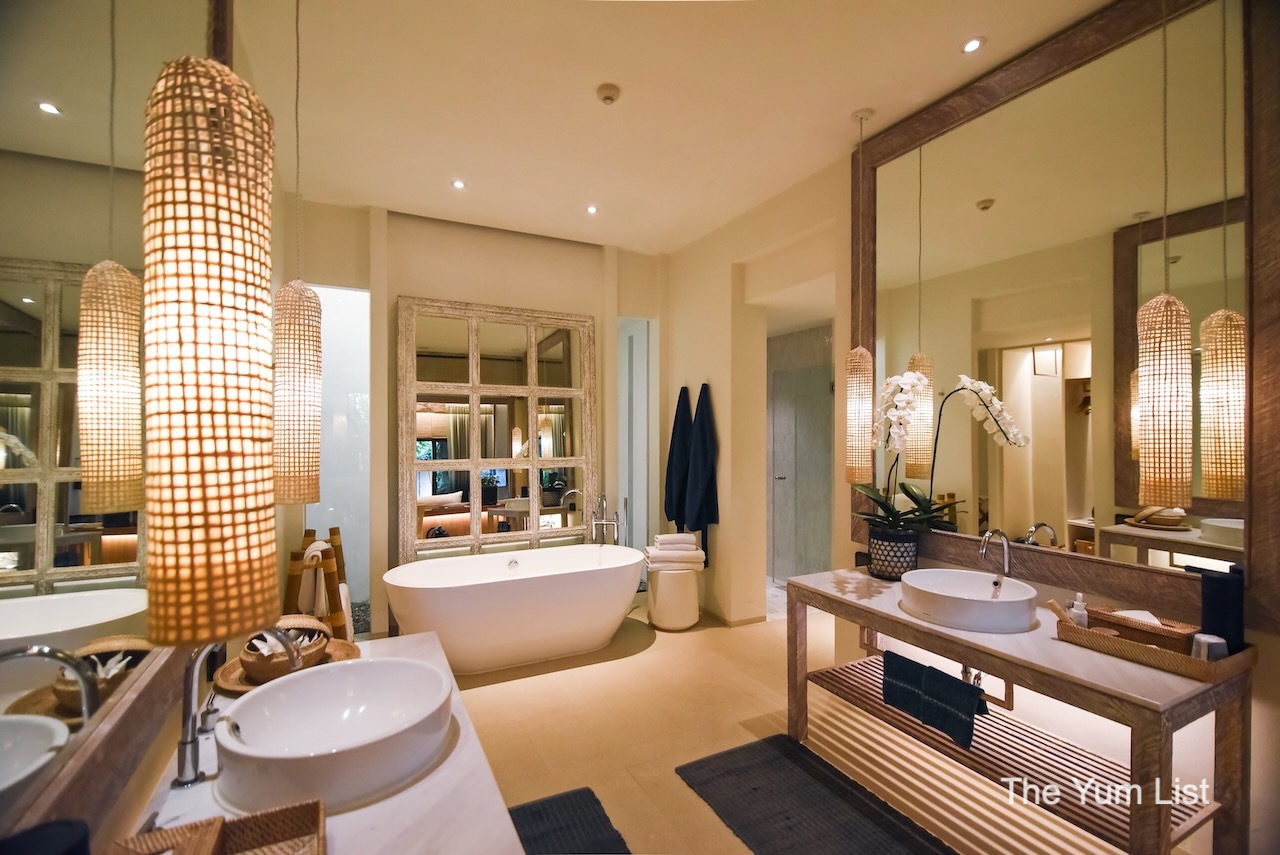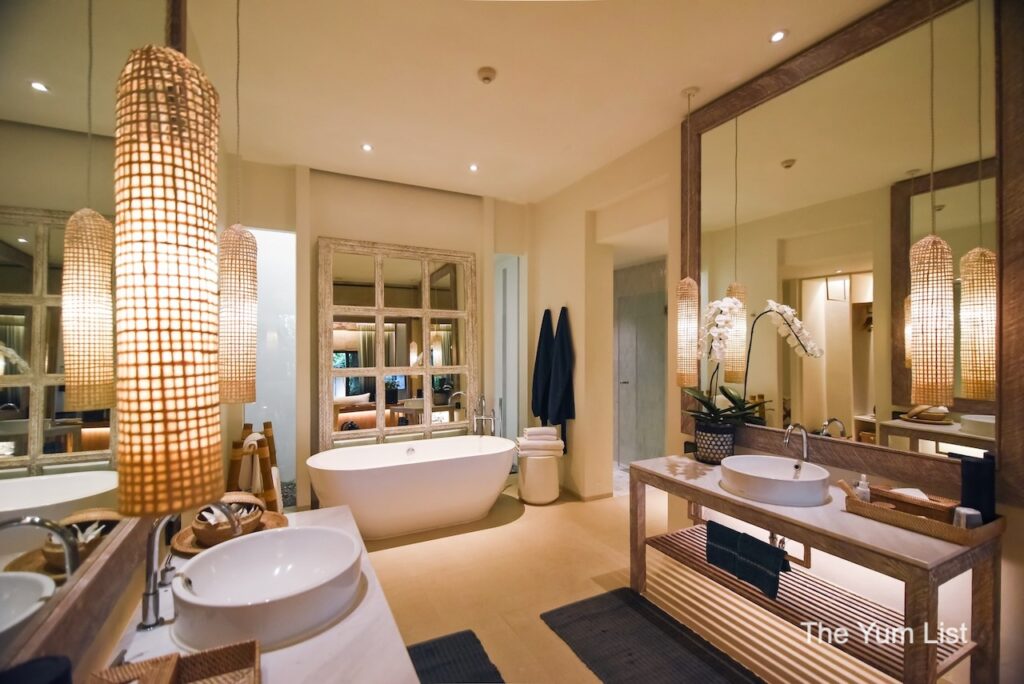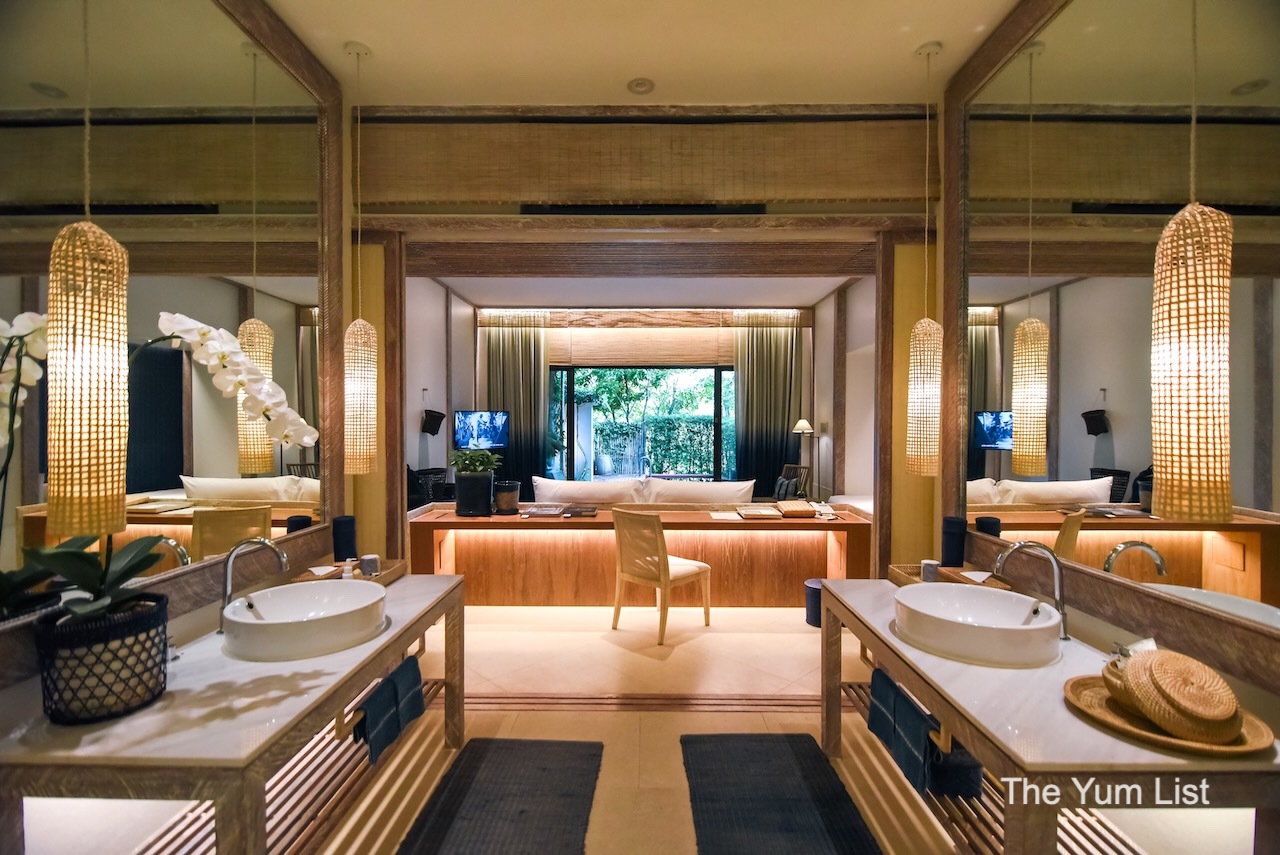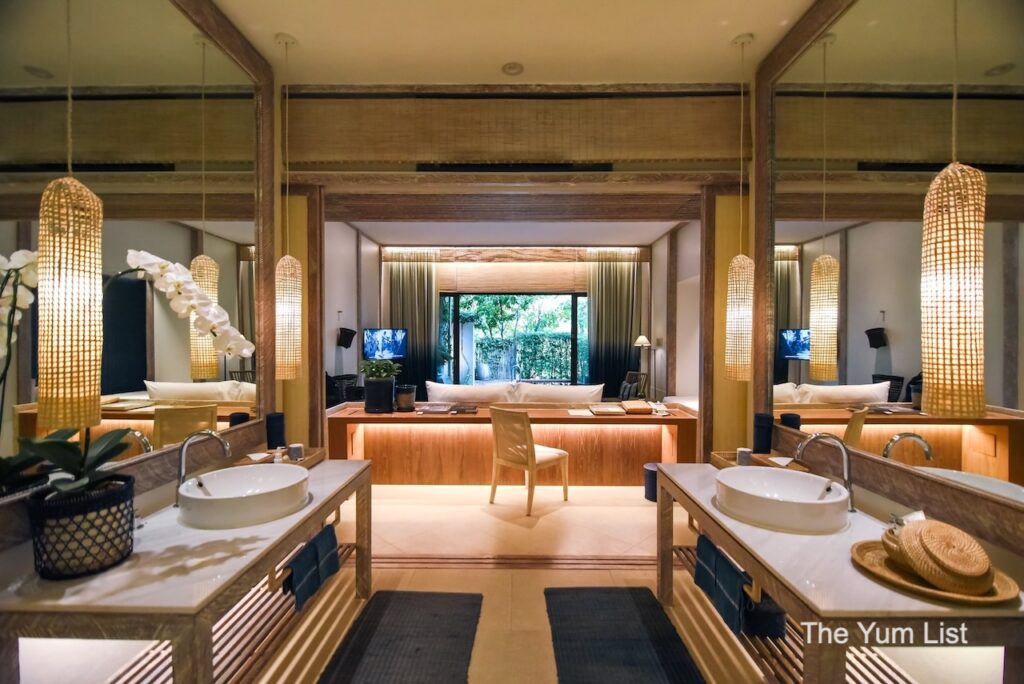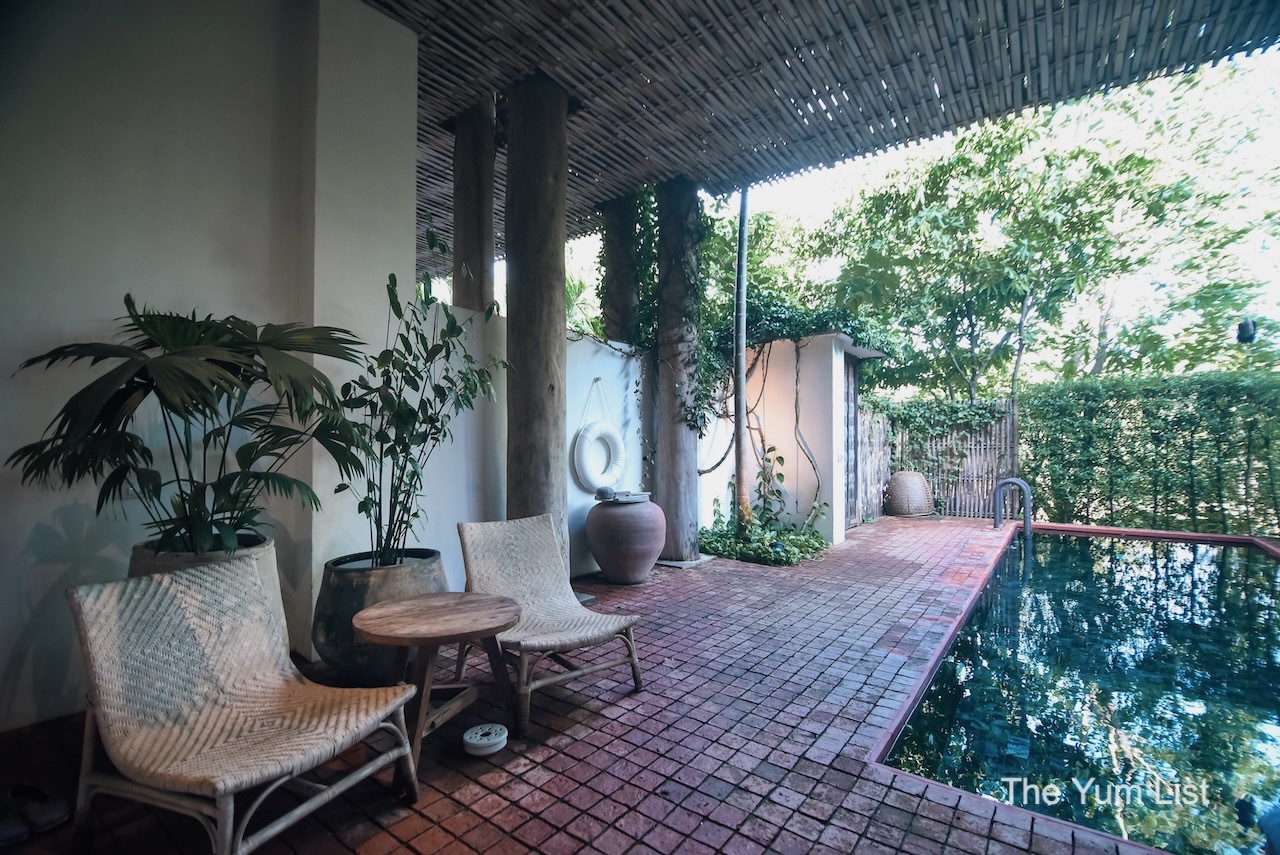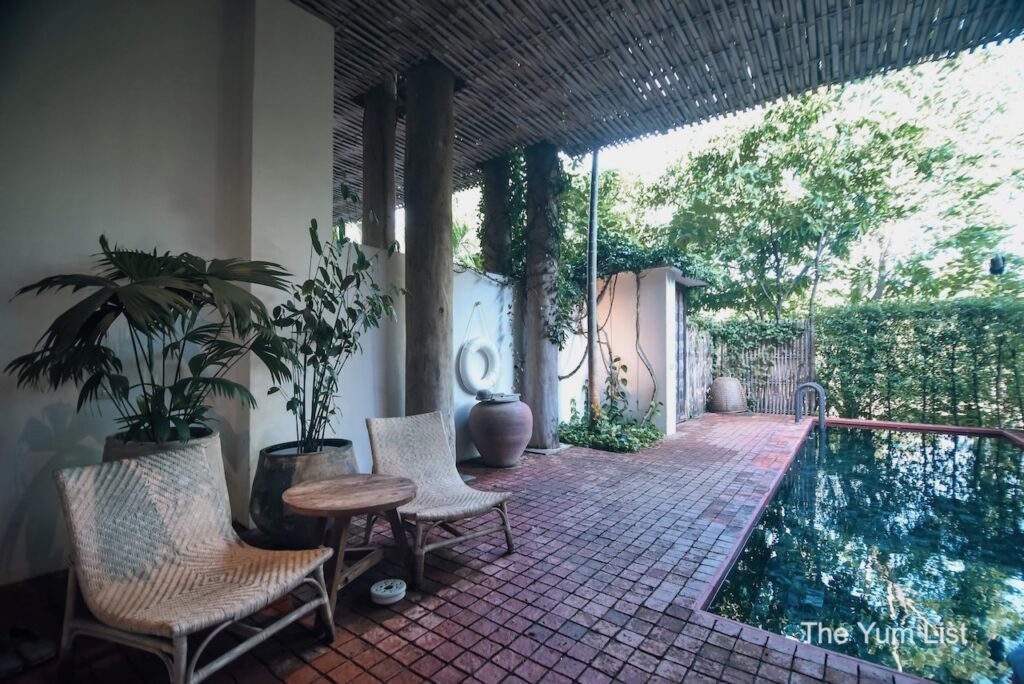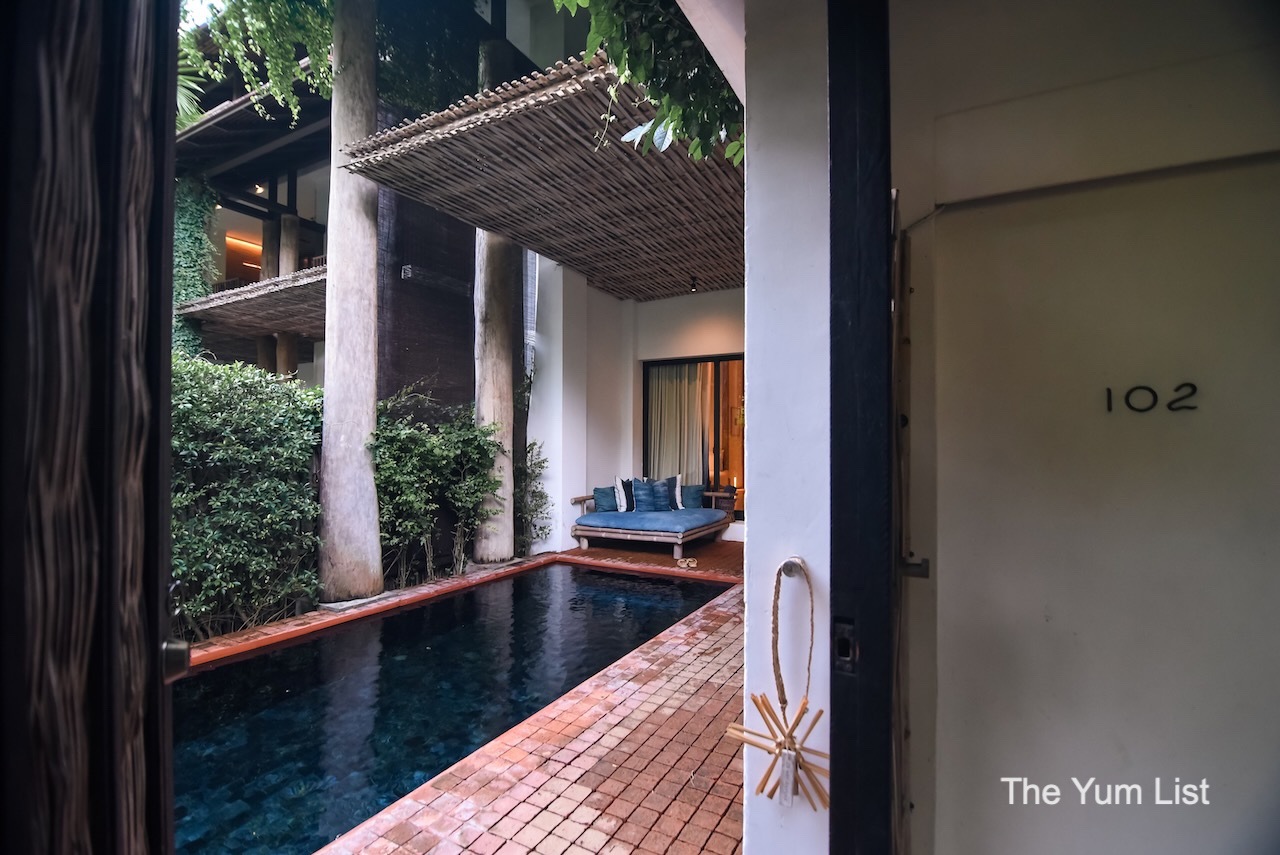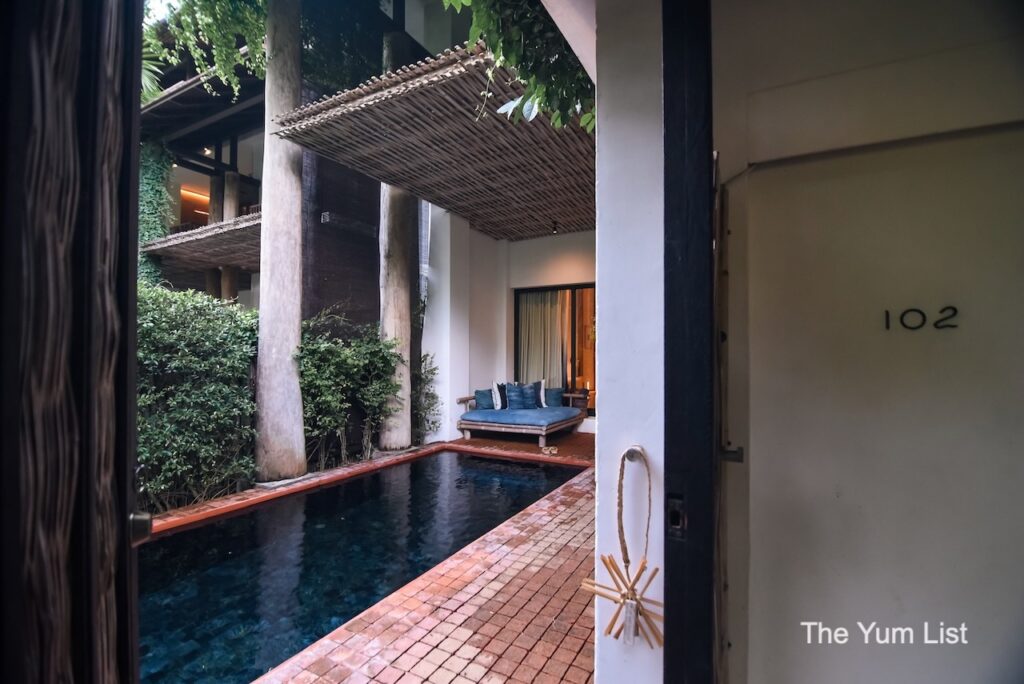 With so much space and our private pool, we find little reason to leave our suite. However, hunger pangs call, and Raya Heritage Chiang Mai beckons with its irresistible food and beverage offerings. The cuisine is crafted using healthy, sustainable, and locally sourced ingredients, and most importantly, it's absolutely delicious.
Food & Beverage
Khu Khao Restaurant
Starting with the most important (or at least my favourite) meal of the day, breakfast. Khu Khao Restaurant provides the best of both worlds in their brekkie: an ala carte menu with unlimited servings. I'm instantly happy with the healthy choices. Pomelo Beetroot Honey Salad, Acai Bowl, Mango & Coconut Yoghurt Bowl, Local Fruits and Eggs Florentine. Han Sen is more adventurous with the Lanna Kingdom Platter featuring chilli dip, pork sausage and rinds, fried dried river fish, raw veg and sticky rice, Ba Mee Moo Daeng (an egg noodle soup) and a stack of Signature Pancakes to balance it all out. Coffee is great – coming from their own organic plantation in the hills not far away. Freshly pressed juices and tea are also available. The setting is lovely, and we manage to snag one of the highly coveted outdoor tables overlooking the river both mornings.
For lunch and dinner, Khu Khao, the signature restaurant at Raya Heritage, beautifully blends rustic elegance with the rich heritage of northern Thai rice culture. Inspired by the large rice threshing baskets (Khua Kho) used in the region, the restaurant's name is more than decor – it's a symbol of the north's rice-based identity. With a menu emphasising local, seasonal ingredients and taking cues from the cultural melting pot of Chiang Mai, Khu Khao serves a menu that pays homage to the diverse influences that have shaped northern Thai cuisine. Read more about the menu and our favourite dishes here.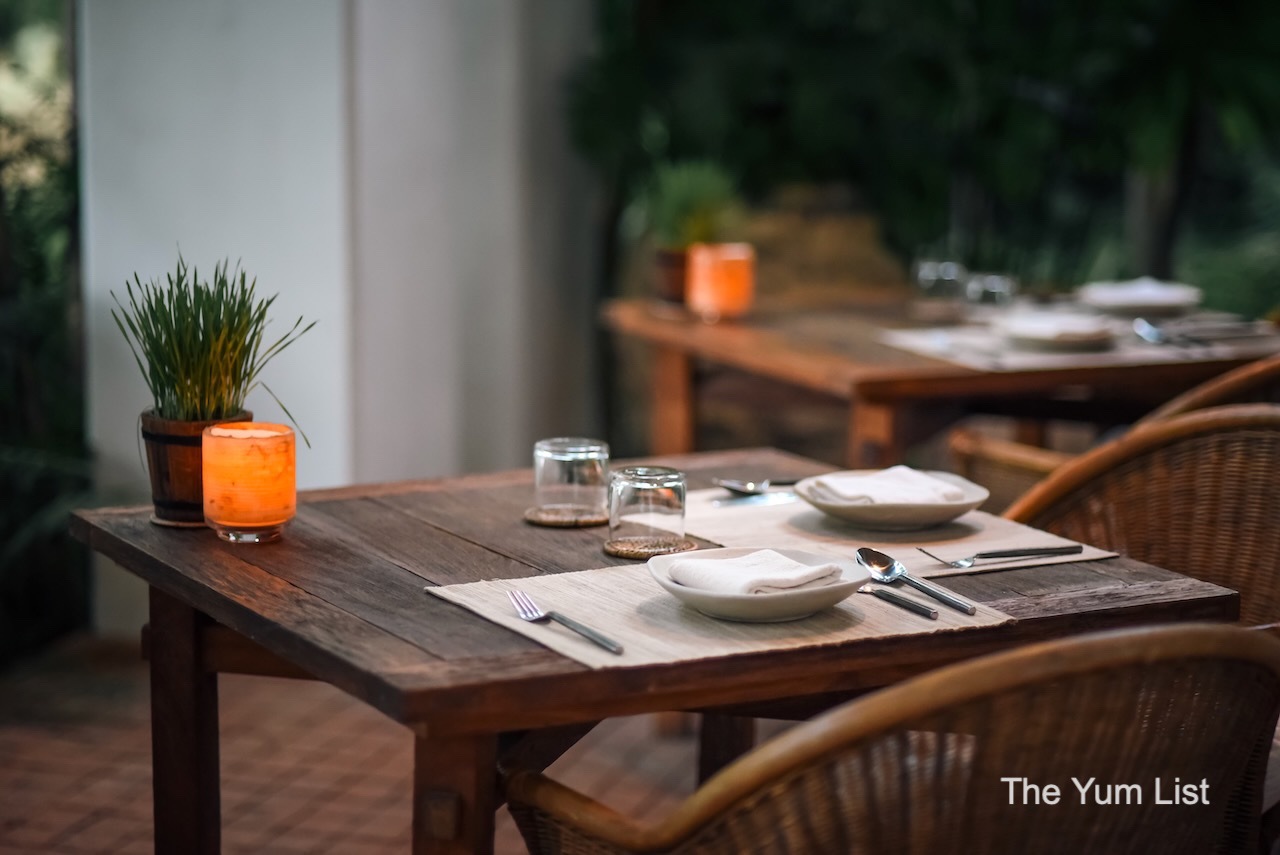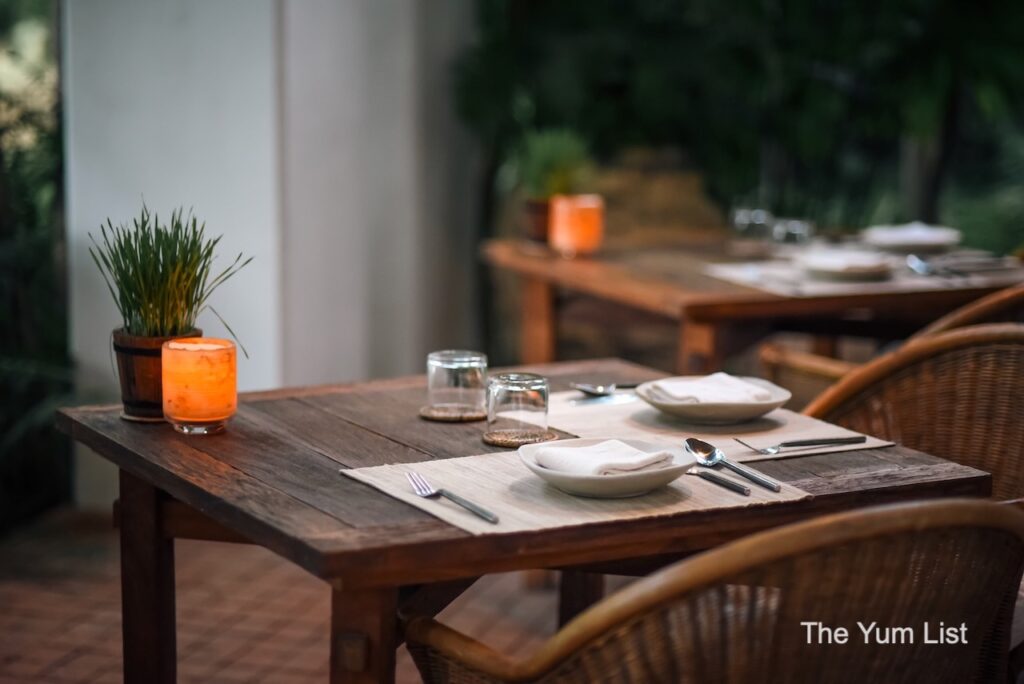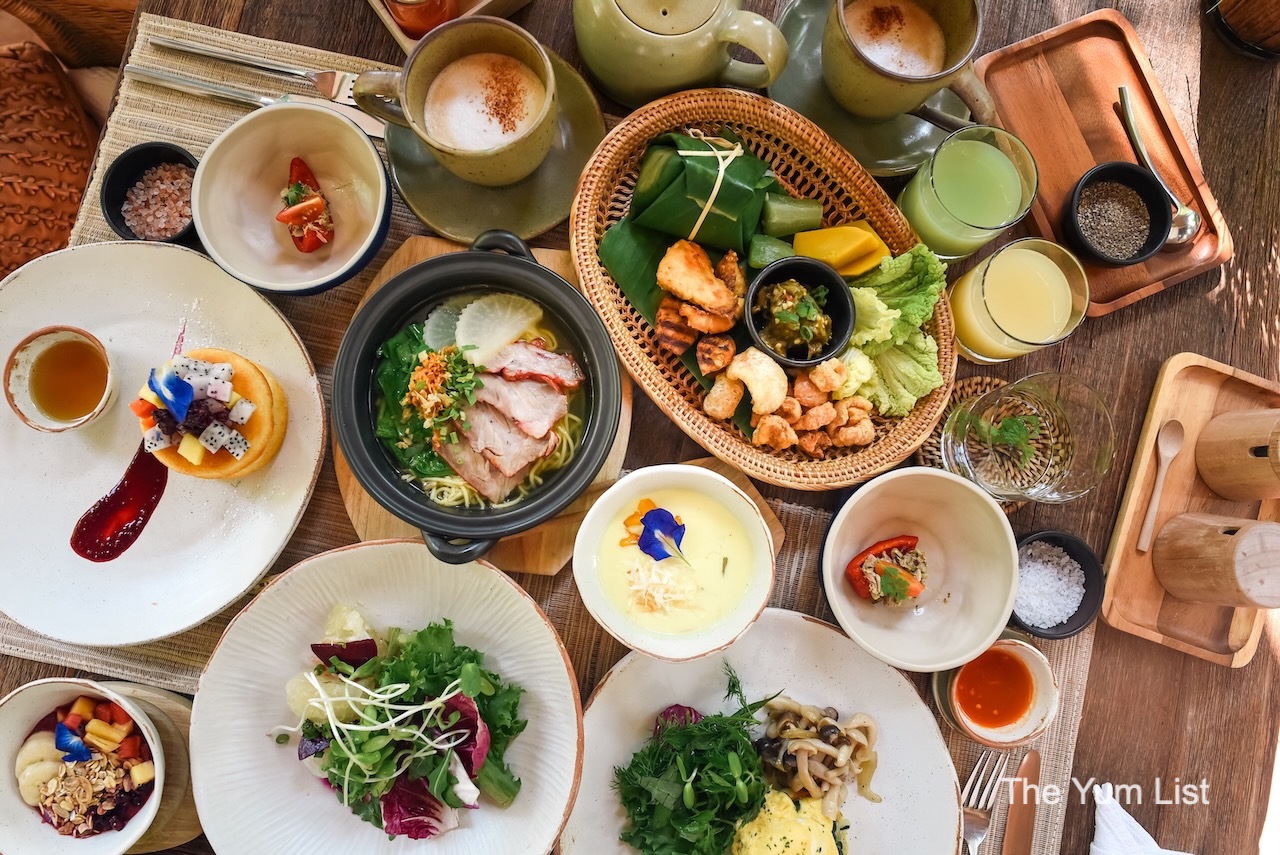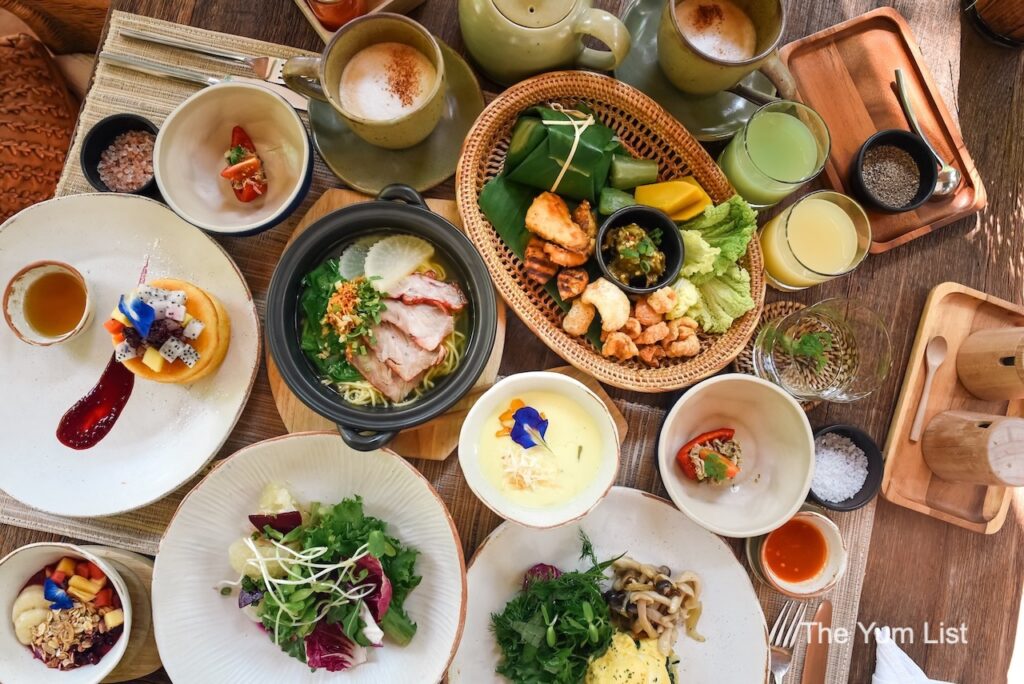 Baan Ta
Baan Ta is a dark contrast to its light, bright sister outlets. Everything looks brighter outside when you're hidden within. It's exceptionally chic. R&B tunes hum from quality speakers, and if it weren't for the river views, we might think we were in a sophisticated bar in Bangkok. The drinks menu consists of a few classics as well as some unique creations. The Precisely Local Spirits collection, crafted on Kilo Craft Gin and Vodka, takes our fancy. Both the Nakorn Pink (THB 320) with Kilo gin, Indian head ginger syrup, lime juice and tonic water, and the Sir Nuan Ta (THB 320) with Kilo vodka, honey, lime juice and tonic water are light and refreshing. We like their bar snacks, too – banana and taro chips.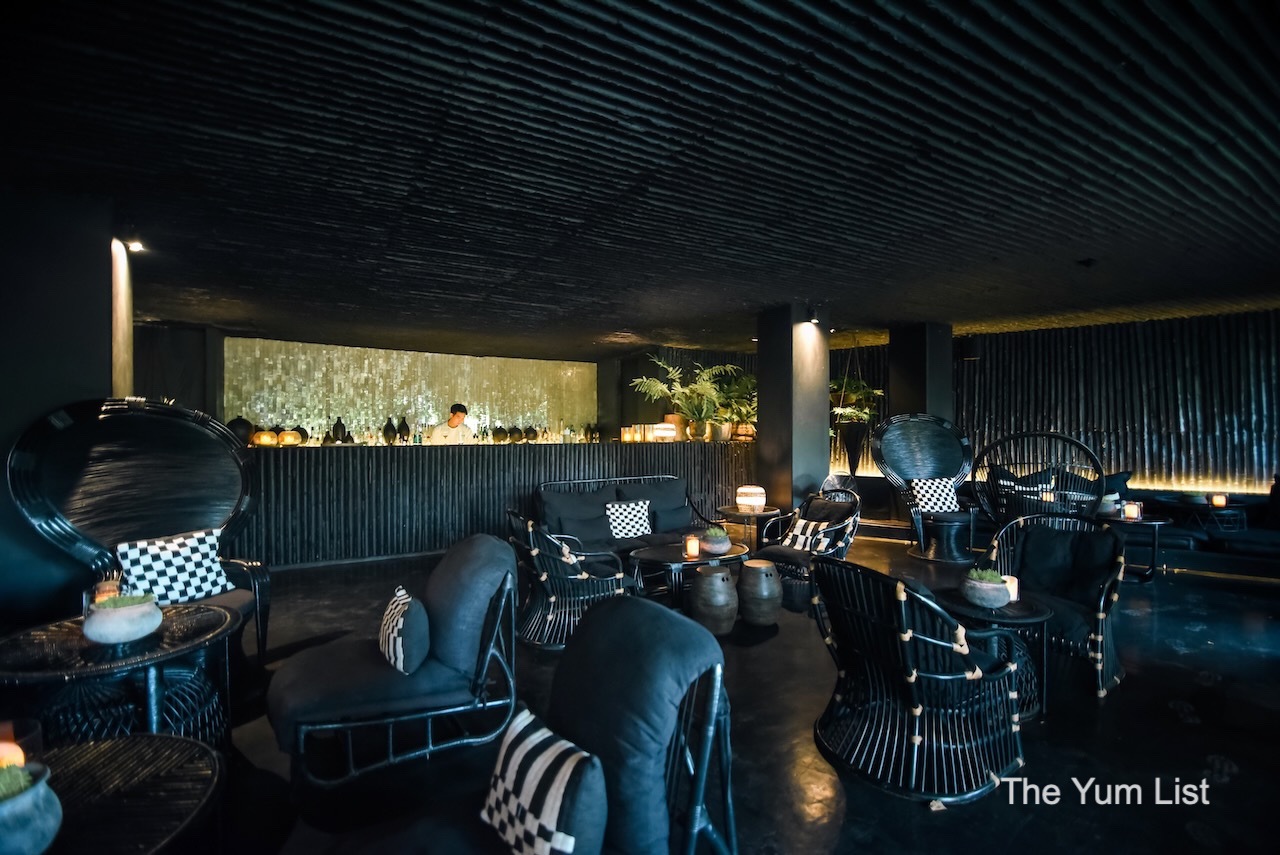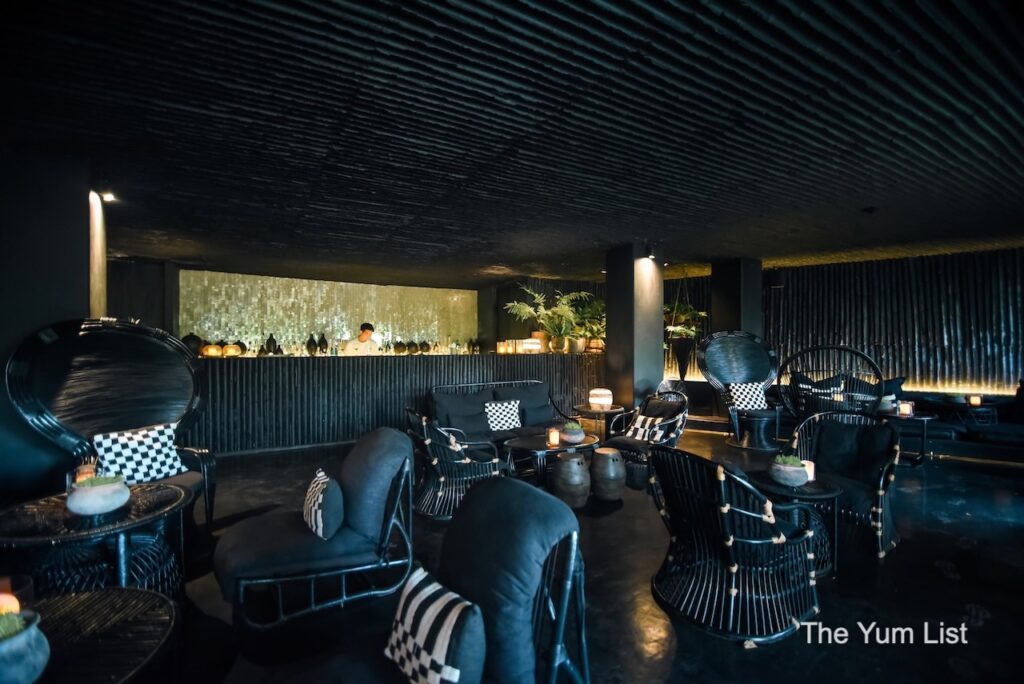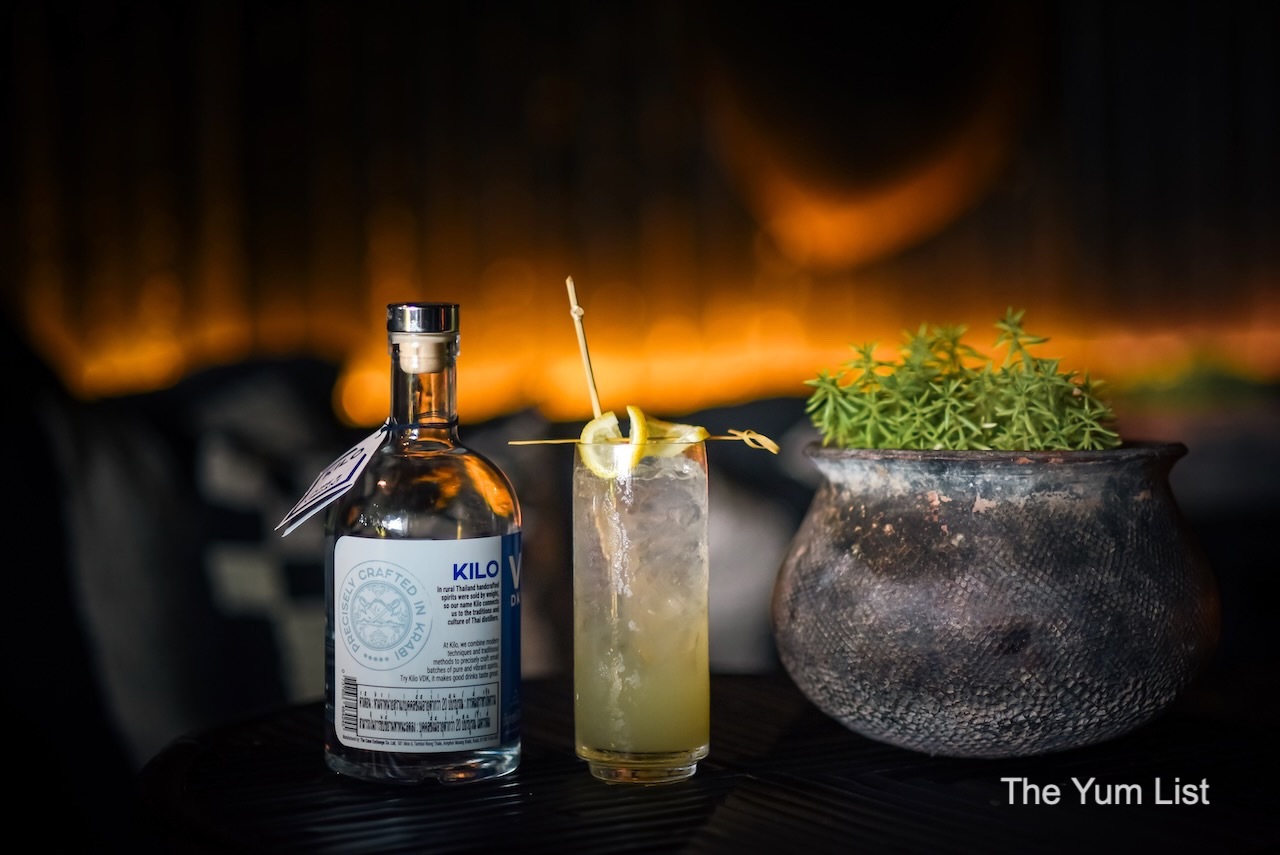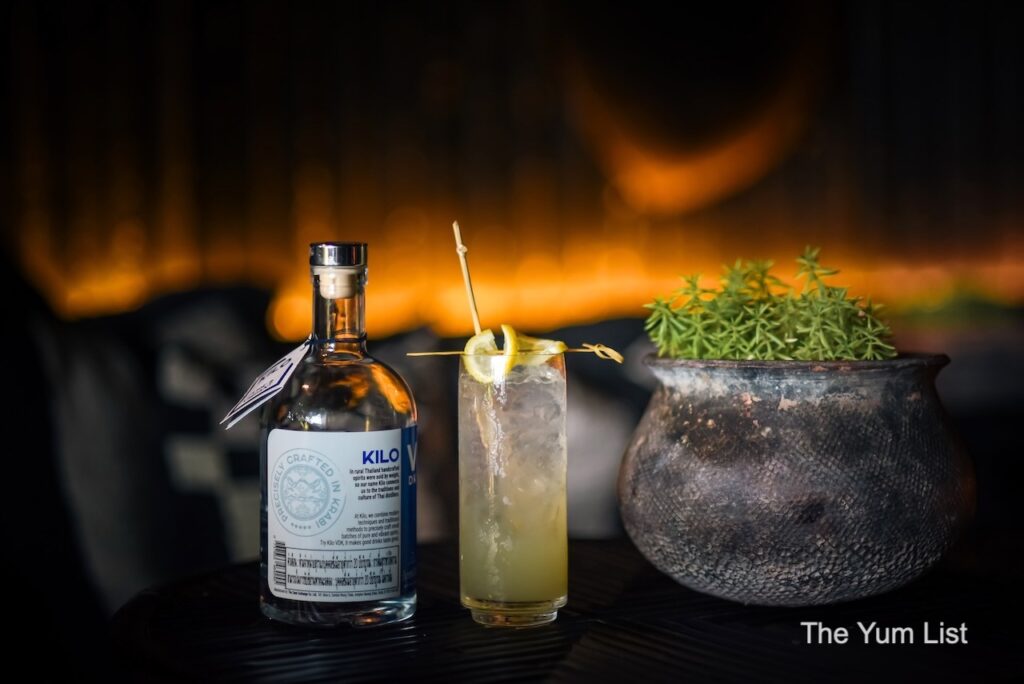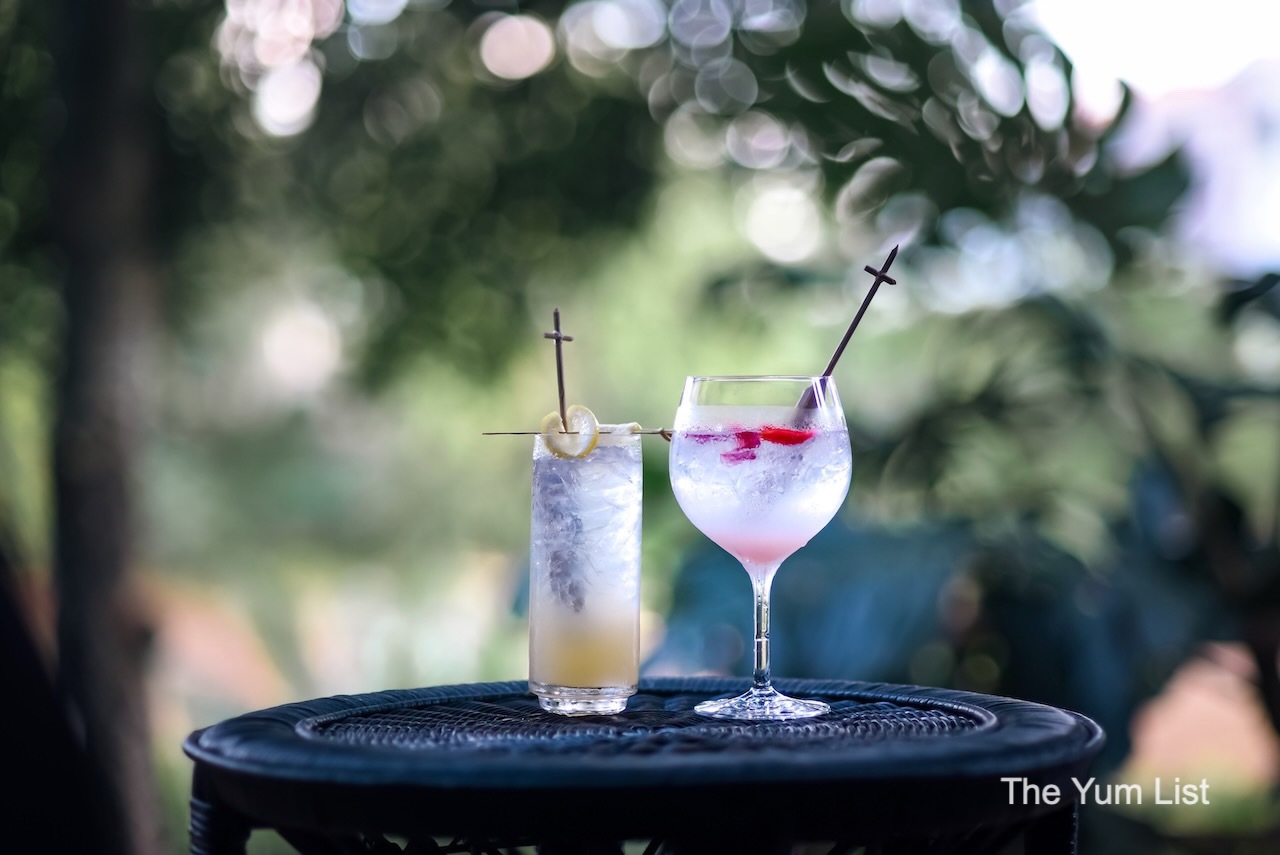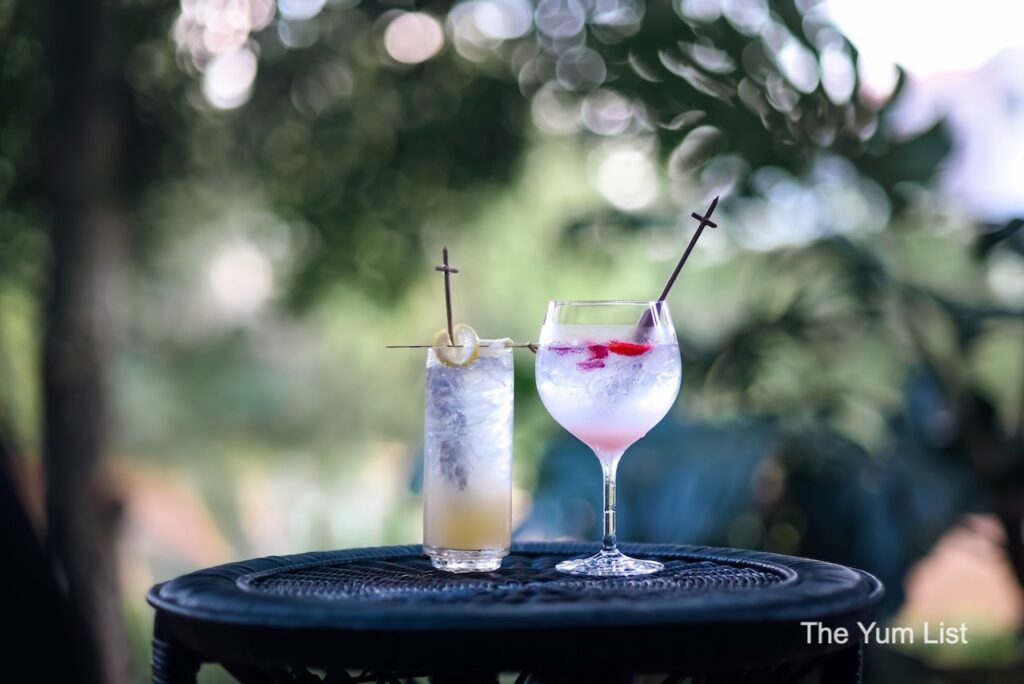 Lan Cha Tea Terrace
Directly above Baan Ta and a juxtaposition in colour, Lan Cha Tea Terrace also offers river views on a comfortable roofed terrace. The kitchen has a reputation for afternoon tea. When I mentioned to a foodie in Chiang Mai that Raya Heritage was our next destination, she gasped, gushing over the beauty of the location and the delight of having high tea there. We didn't squeeze in a session on this visit, but it will be on our list next round.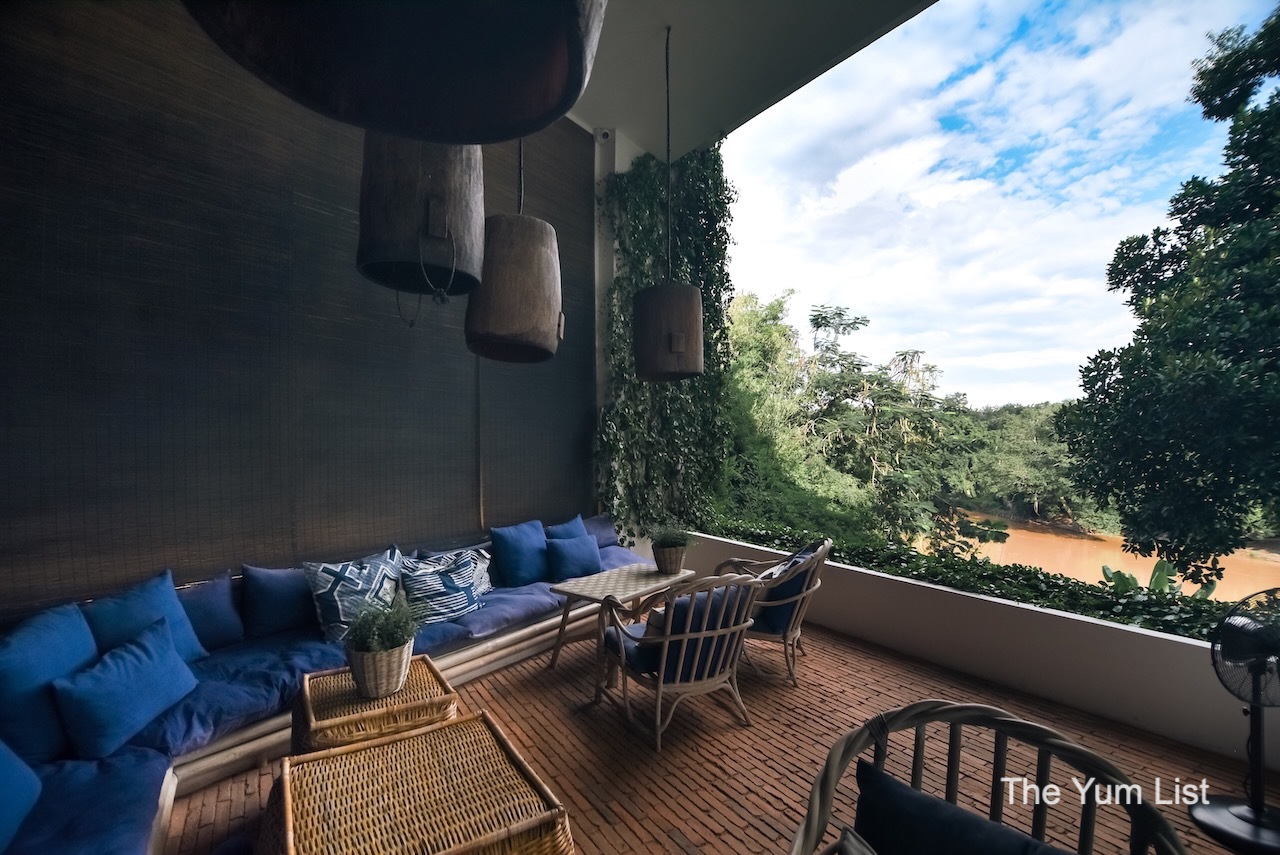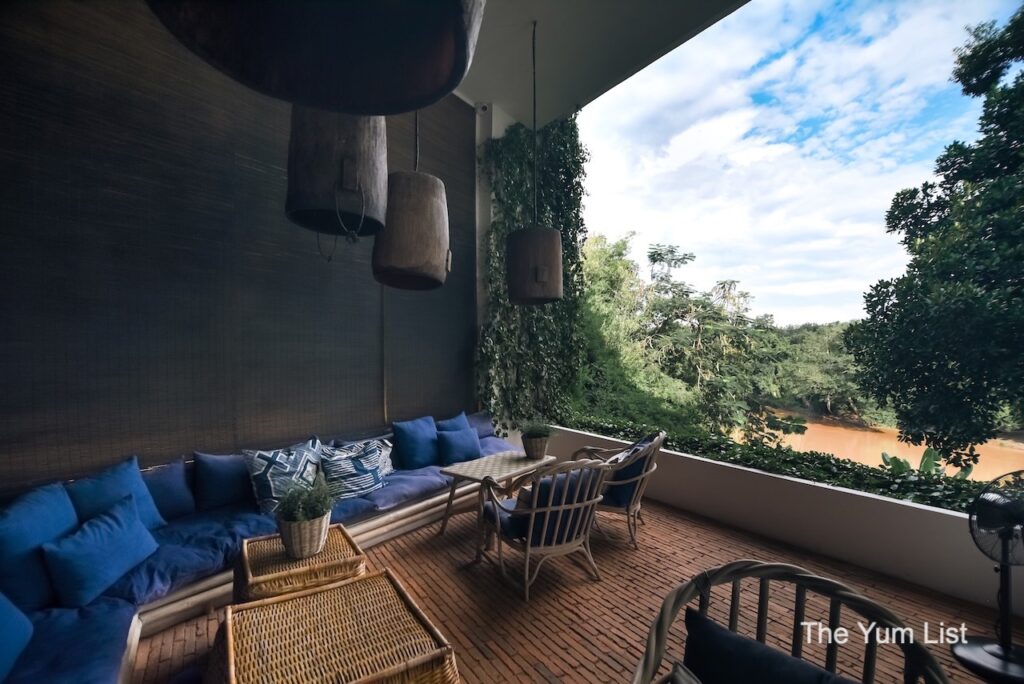 Wellness & Facilities
Raya Heritage's commitment to wellness is evident in its plant-filled landscaping, pool overlooking the river with in-built bubble jets, small fitness room, wholesome food and Ai Wann Spa. Walkways are filled with flowering plants, and verdant lawns run down the river banks. Garden benches are dotted around the grounds, providing quiet places of contemplation. Furthermore, the flow of the river seems to wash away tension, enhancing the tranquil sanctuary dedicated to restoring balance and harmony.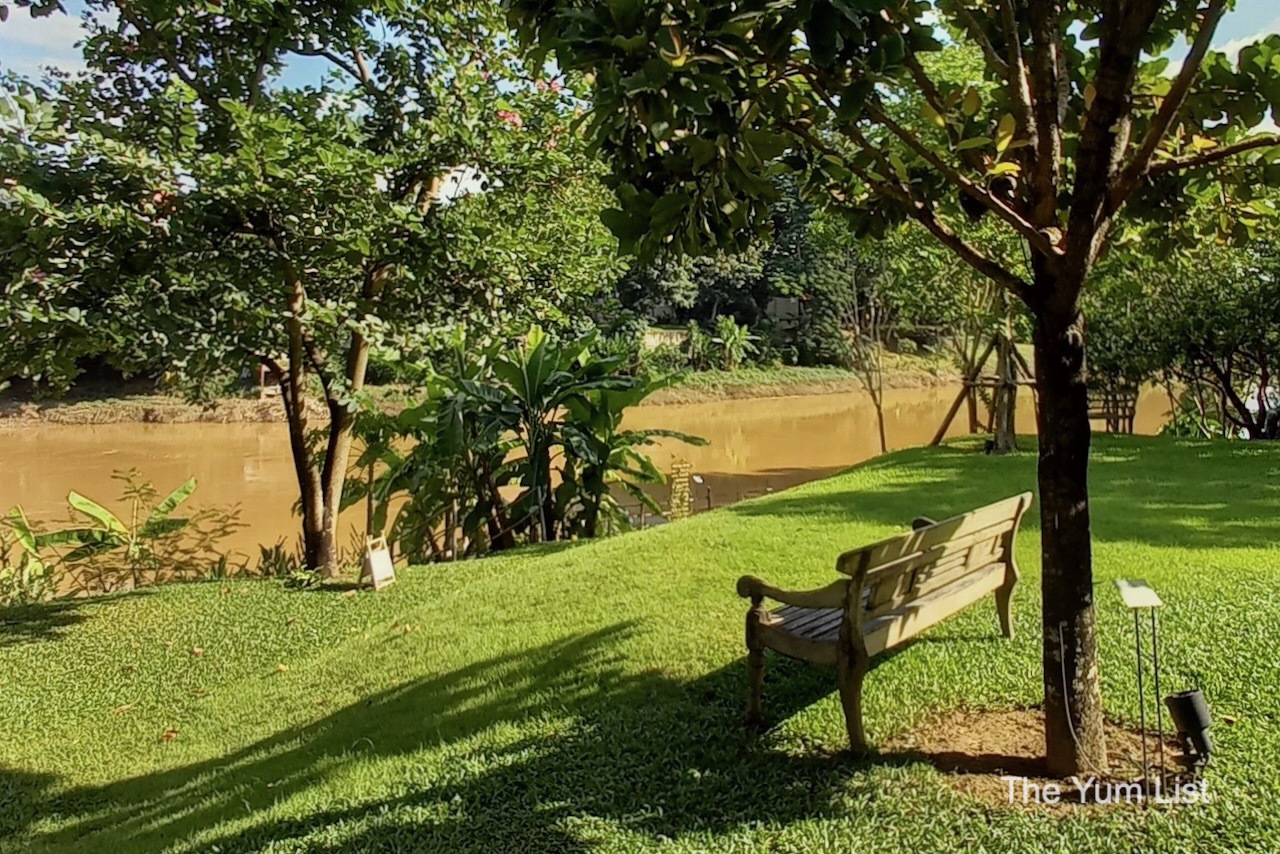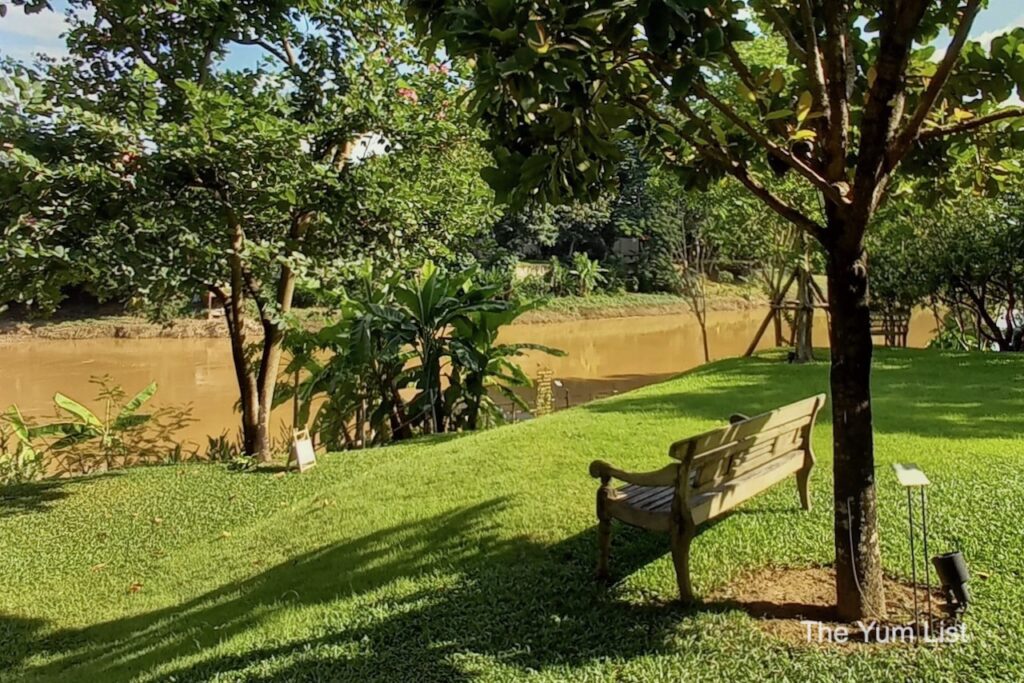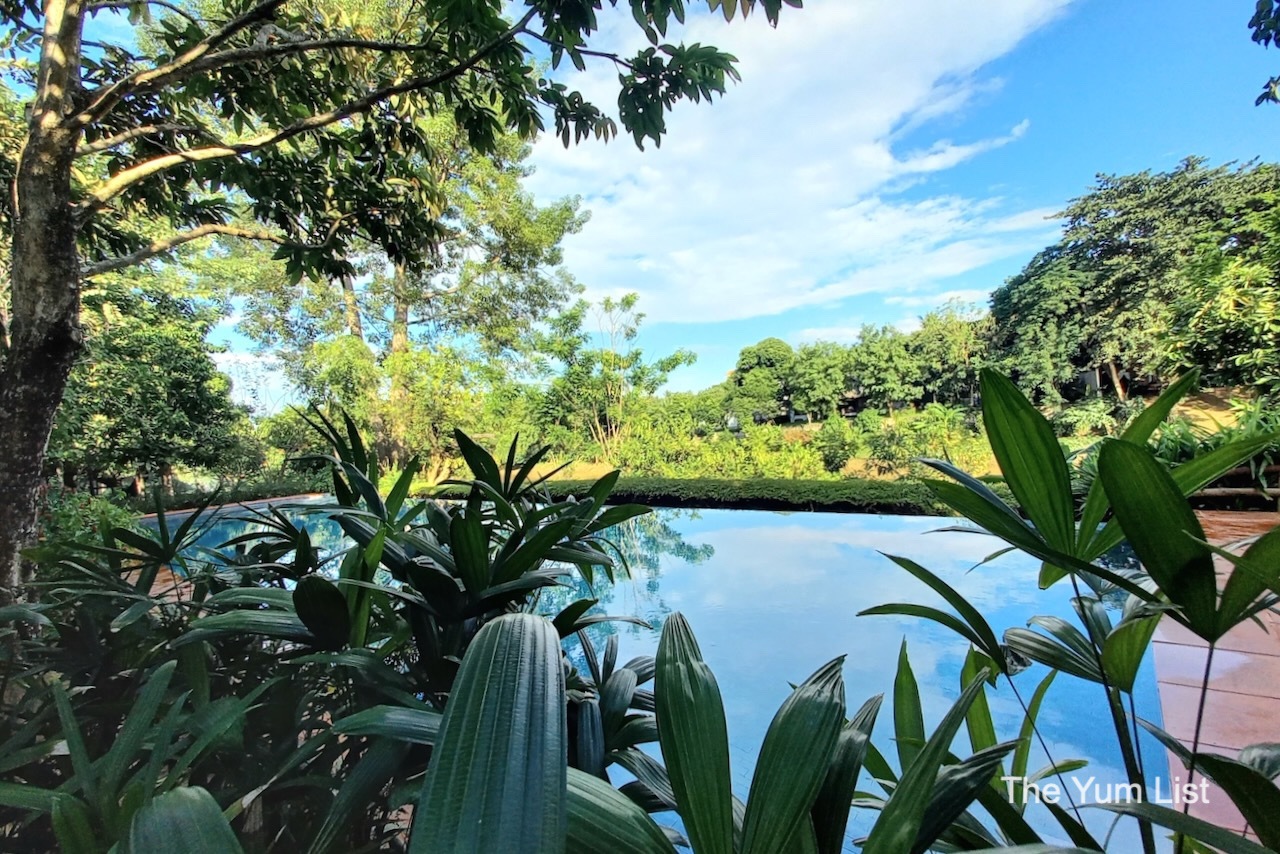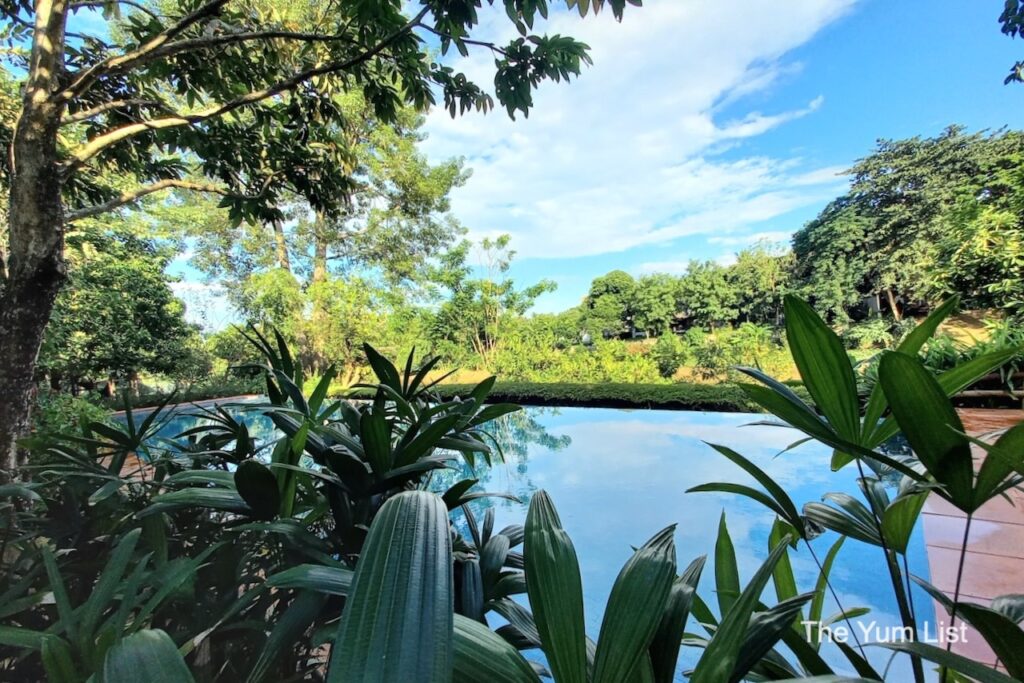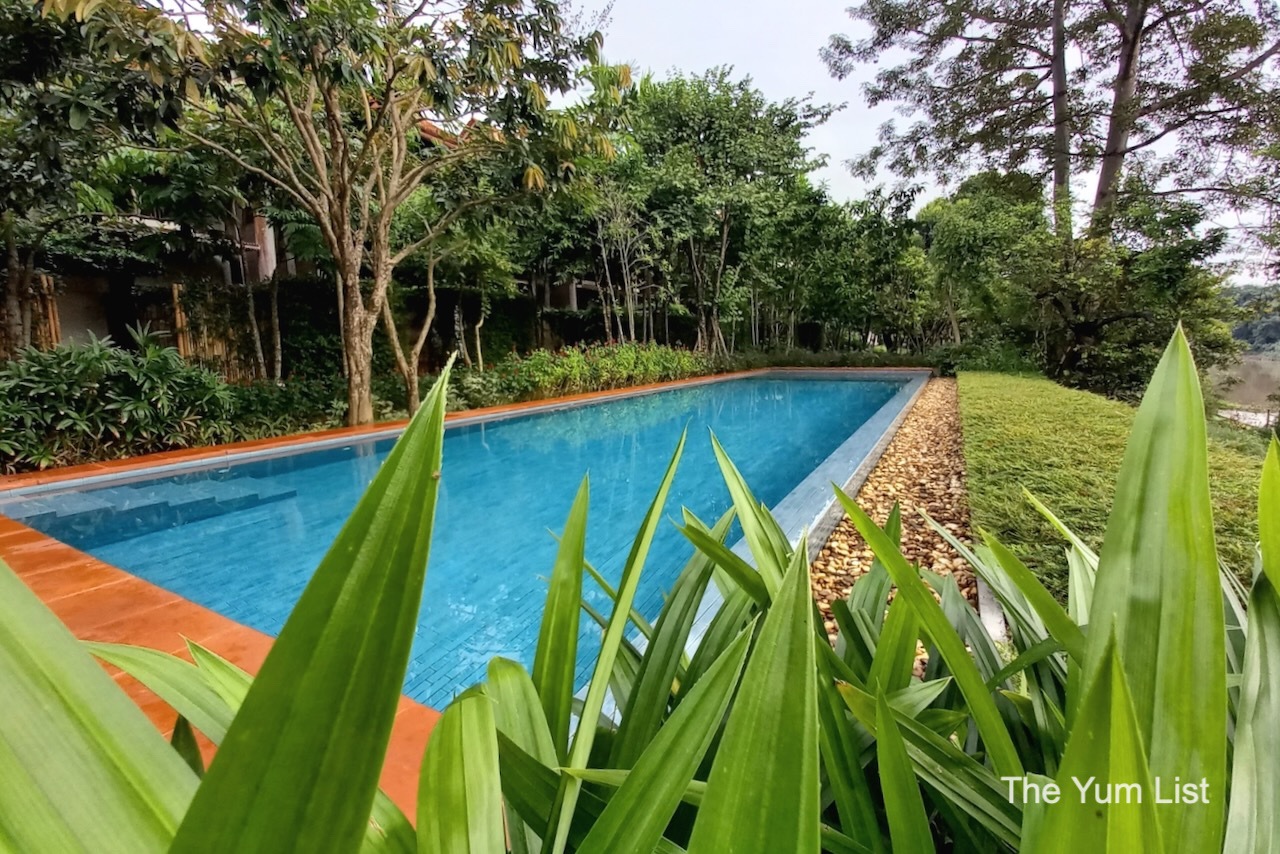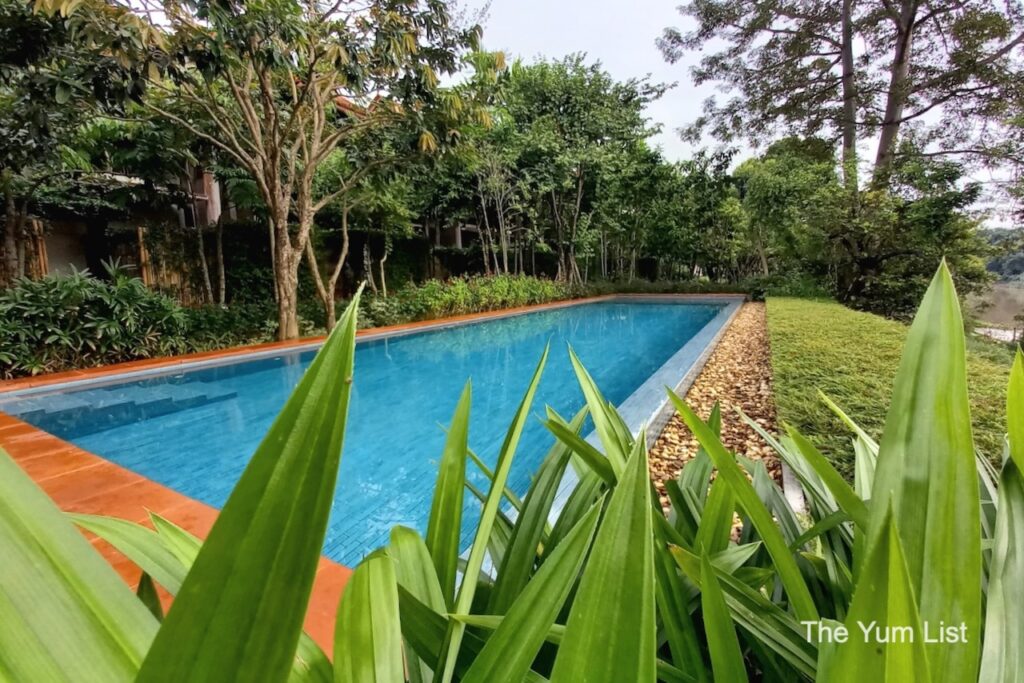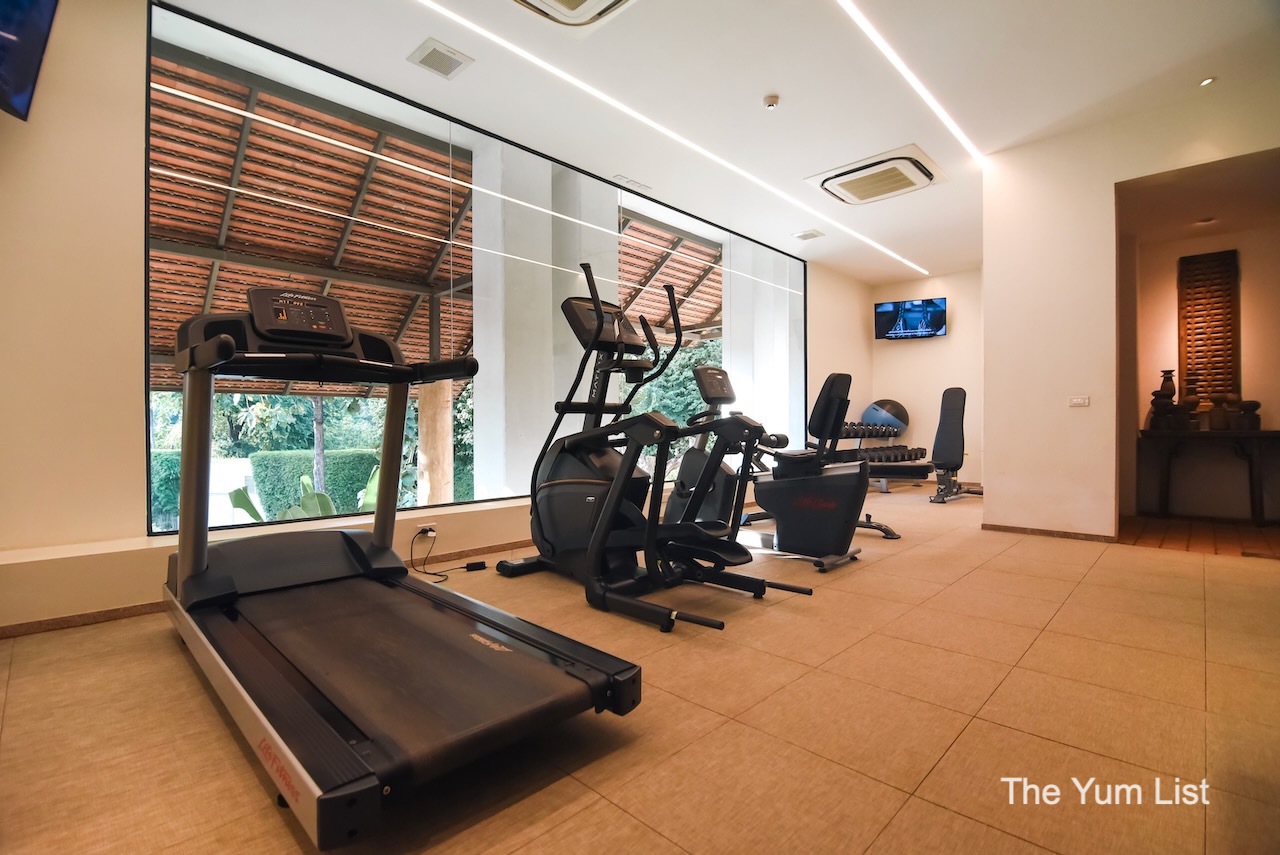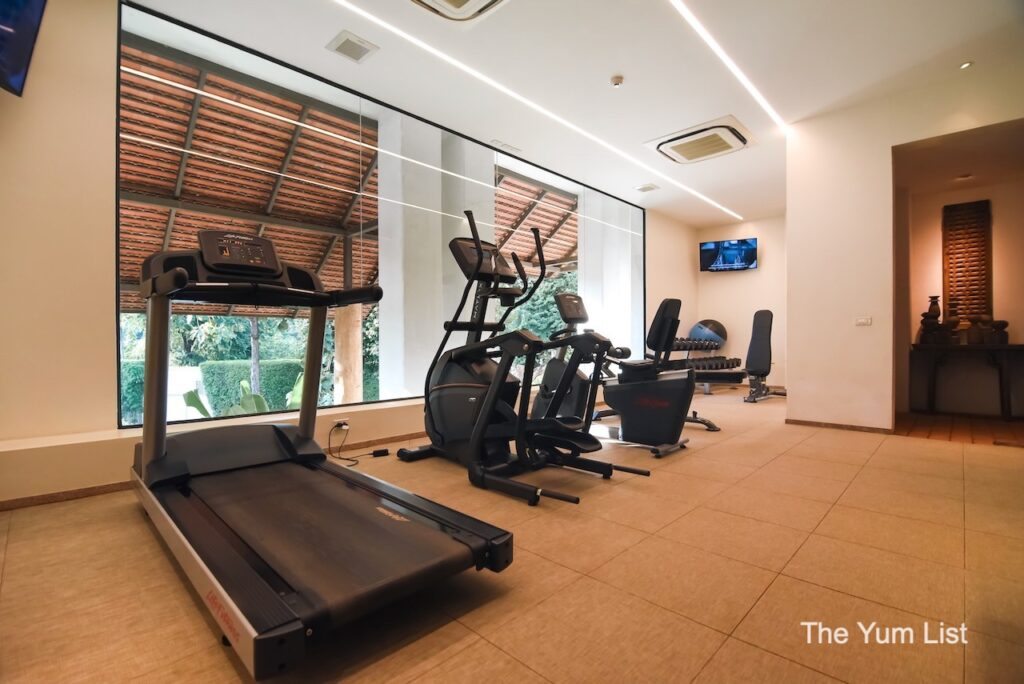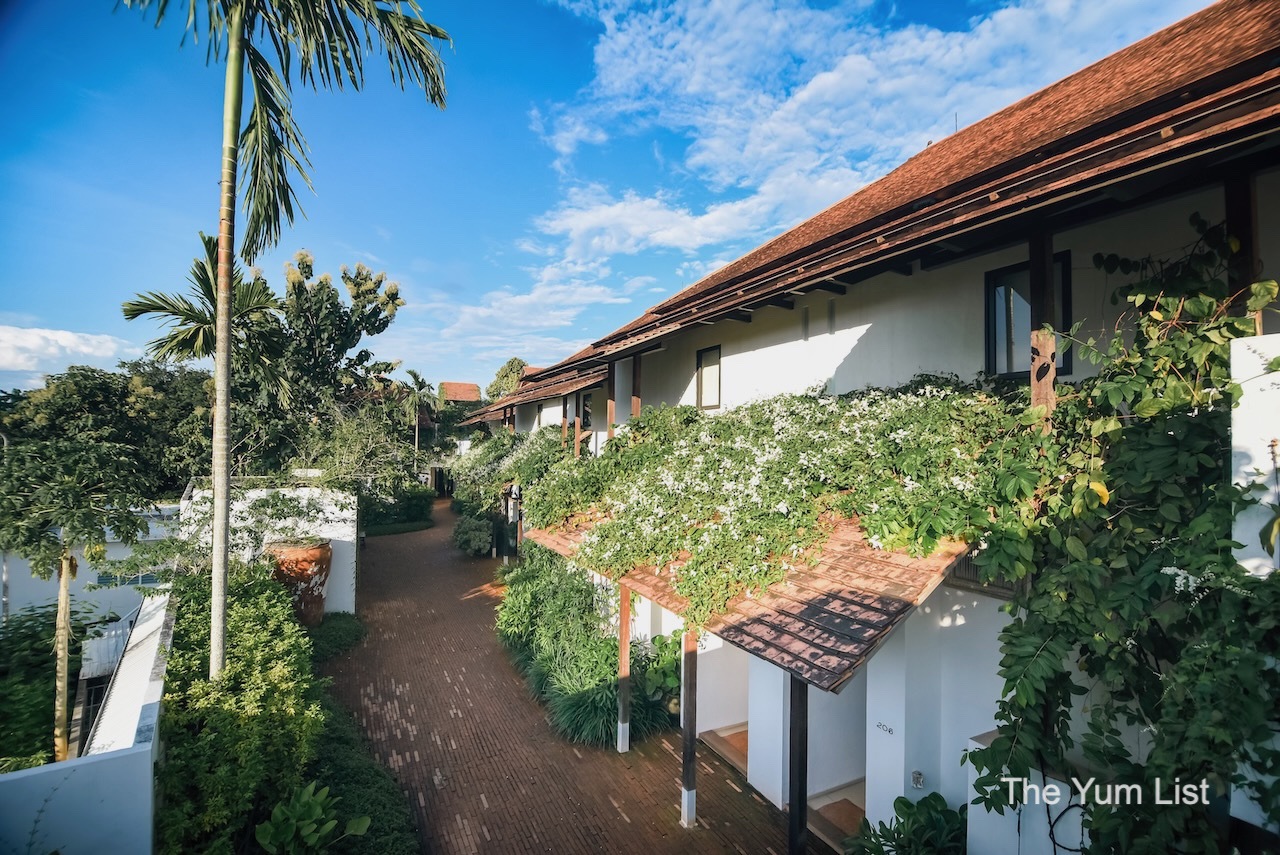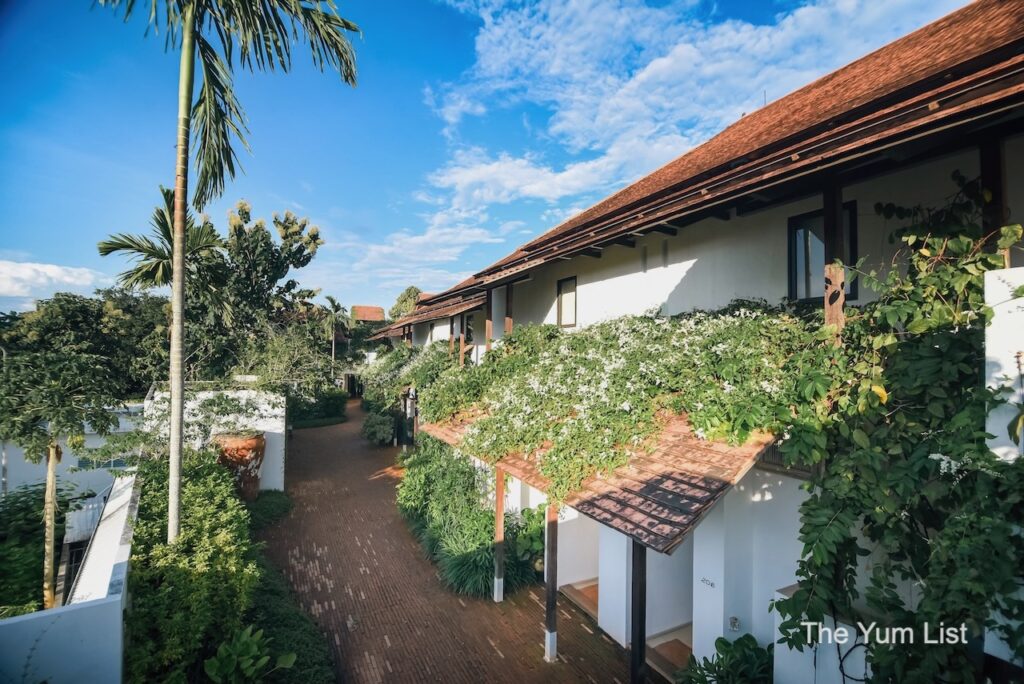 Raya Heritage Chiang Mai Review
Raya Heritage is more than just a luxury hotel; it is a testament to the enduring legacy of Lanna culture and a sanctuary where guests can experience the essence of Northern Thai hospitality. With its commitment to sustainability, ethical practices, and community engagement, Raya Heritage stands as a beacon of responsible luxury, ensuring that the region's natural beauty and cultural heritage are preserved for future generations.
Reasons to visit Raya Heritage, Chiang Mai: an excellent choice as a wellness retreat with nature, rooms, facilities and food all of exceptional quality and fitting perfectly with a healthy lifestyle; only 36 suites fostering an ambience of exclusivity and privacy; lovely staff; excellent food; children under six are not allowed.
Raya Heritage, Chiang Mai
157 Moo 6, Tambol Donkaew, Amphoe Mae Rim
Chiang Mai 50180, Thailand
+66 53 111 670 73
www.rayaheritage.com
*This resort is best suited for adults, with children under six not allowed.
Find more recommendations for luxury travel in Thailand here and stay up-to-date with our latest gourmet travel finds here and here.