Breakfast, my favourite meal of the day, is often the one I have the least time for. Long lazy weekends are the perfect time to catch up and take time to savour a strong cup of freshly brewed coffee and a hearty meal to begin the day. Here are some of my favourite spots around Kuala Lumpur. I wonder where are your preferred picks for weekend brekkie bliss?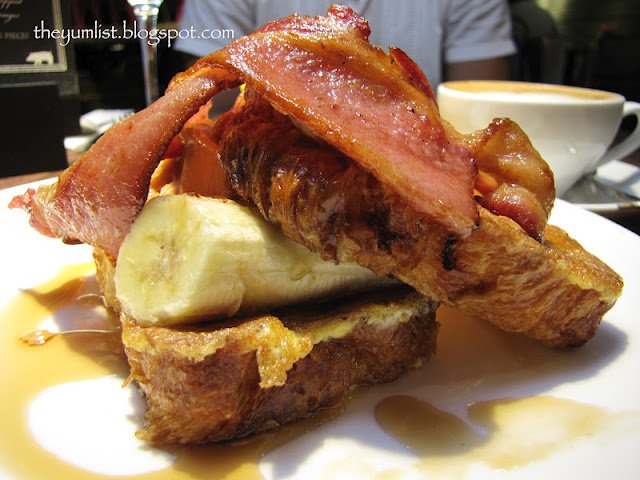 French Toast with Grilled Banana from S.Wine
S.Wine – has the most decadently delicious French Toast and plentiful porky platters. It also offers a chance to make your own bubbly brunch with the drop of your choice, corkage free, if purchased next door at B.I.G's Booze It.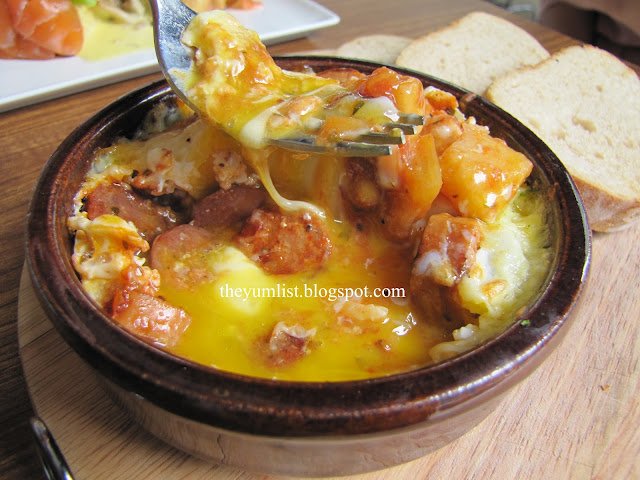 Specialty Baked Eggs at the Red Beanbag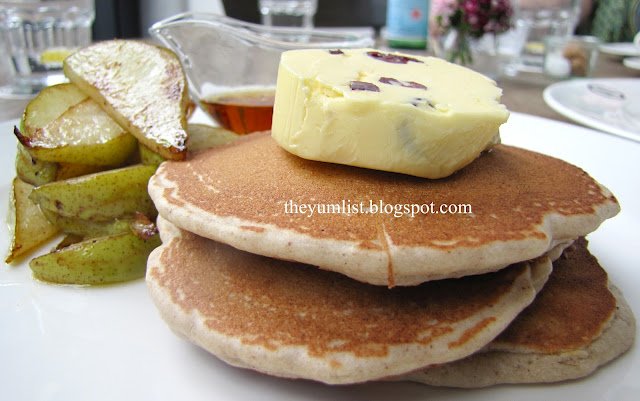 Buckwheat Pancakes at Acme Bar and Coffee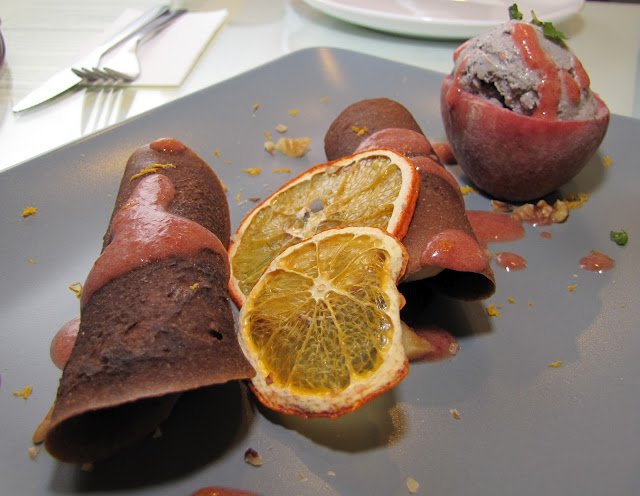 Raw Pancakes at Living Food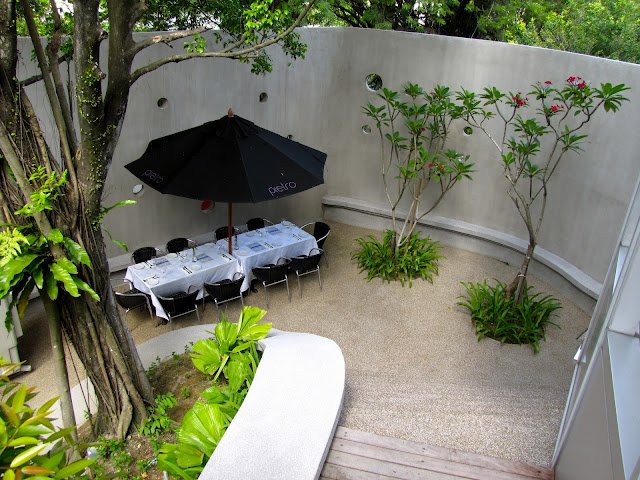 Garden Courtyard at Pietro