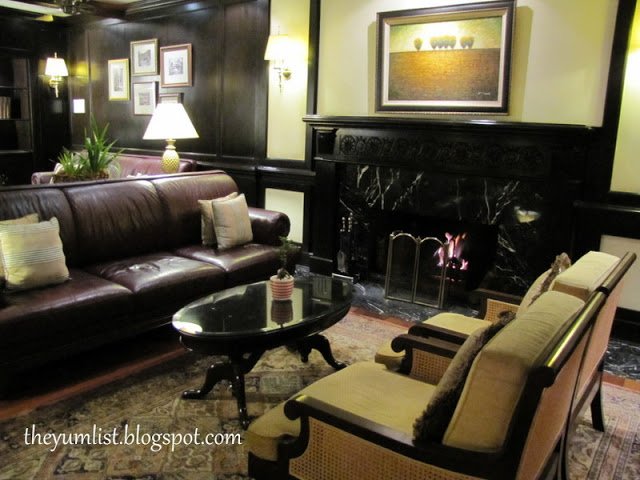 The Reading Room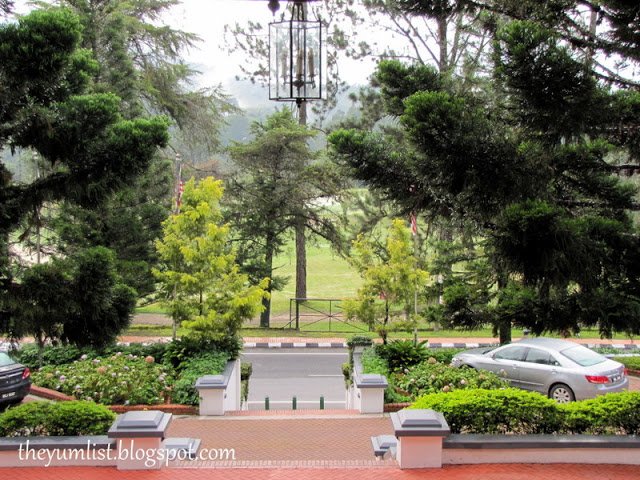 Entrance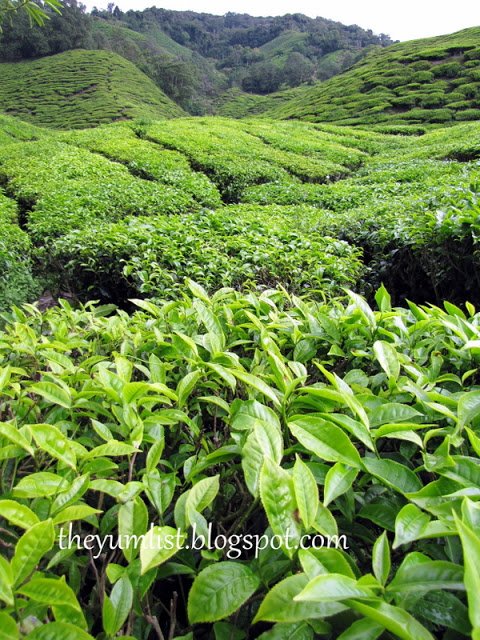 Tea Plantations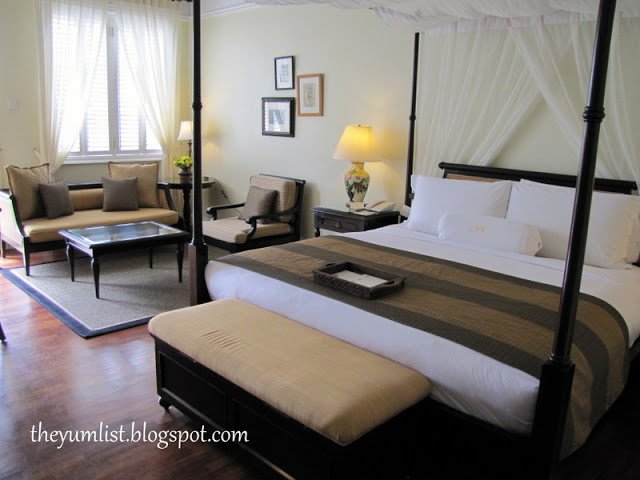 Deluxe Room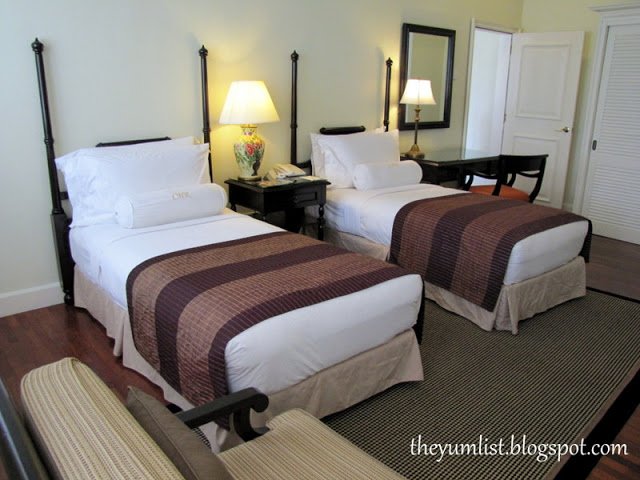 Twin Room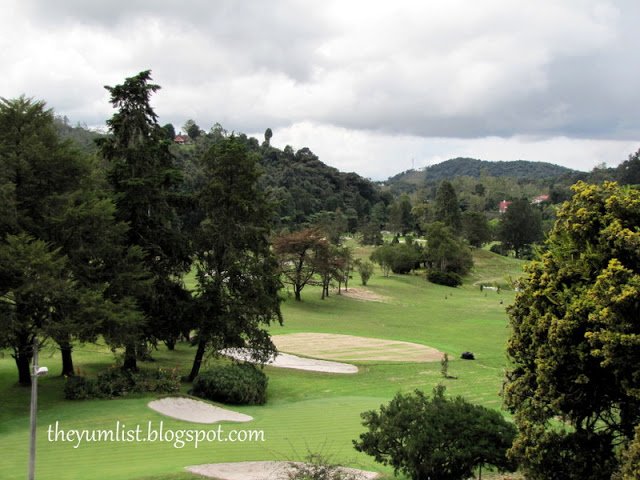 Cameron Highlands Resort fronts the golf course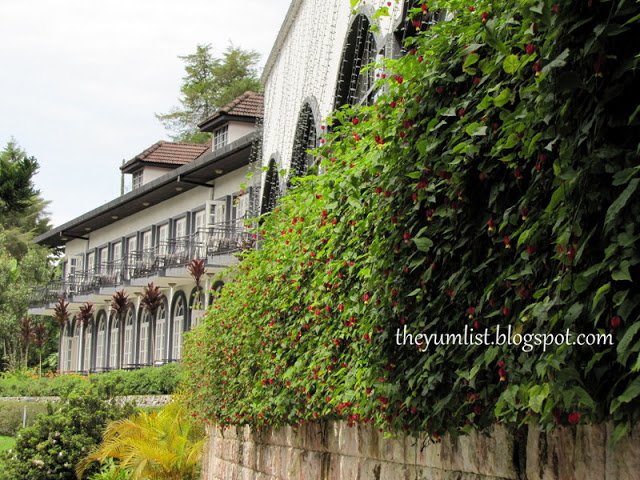 Cameron Highlands Resort by YTL
Gardens and greenery on Cameron Highlands
Cameron Highlands Resort, Malaysia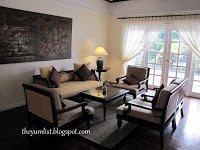 Seating Area
Rolling tea plantations, bountiful fields of swollen red strawberries and crisp mountain air attract many a tourist to the "salad bowl of Malaysia", Cameron Highlands. Rising 1467 metres above sea level, the highest area on the mainland proffers a cool climate and a fertile retreat making it a consummate escape from the lowland tropical heat. YTL's Cameron Highlands Resort has a long-standing reputation of being THE spot to stay for the sophisticated traveler in this area, and in this esteem, we took good note.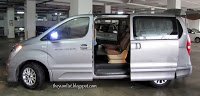 Hyundai Starex
YTL Transportation
To transfer us to this cool green getaway, a uniformed driver in a spacious and squeaky clean Hyundai Starex (arranged through the YTL Travel Centre) punctually picked us up from our doorstep. About 200km north of KL, an express highway got us half way there, with a seriously serpentine road snaking inexhaustibly up the remainder of the route. This scenic slice of the journey made us unquestionably grateful to have a chauffeur, allowing us the pleasure of enjoying the verdant passage and saved us a few hairs from prematurely turning grey (which might have been the case if we had attempted the drive ourselves).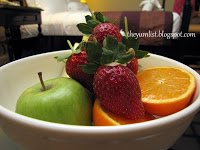 Welcome Fruit Bowl
Arriving just after sunset, twinkling fairy lights draped around giant pines and a stately white building exuding colonial charm marked our arrival. A marble stairway led us to an elegant check-in area soothed by the sounds of a live classical pianist. Dark wood, floral arrangements, fine China and neutral fabrics furnished the large common area. Refreshed with warm moist towels and hot chrysanthemum tea we were given a short tour of the facilities while our bags were whisked to our room.
Staying in a Deluxe Room on the second floor, the elevation and sound barrier in the form of a balcony wall was perfect for light sleepers, preventing the street noise from interrupting our slumber. The lower floor rooms face the street but offer unobstructed views of the golf course. For the elderly a ground floor is also convenient as parking is available by which you can walk directly from the car to the door of the room with no stairways involved.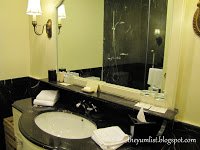 Bathroom
Every quarters comes with its own private balcony, TV with satellite and music channels, safety deposit box, mini-fridge, hairdryer and tea/coffee making facilities.  A four poster bed reflects colonial character and added comforts of a desk and lounge area provide further spaces for work or relaxation. Dark wood, marble and quality fittings detail the small but functionally organized bathroom. A ceiling fan is the only temperature changing device you'll find as air conditioning in the cooler hill climate is unnecessary.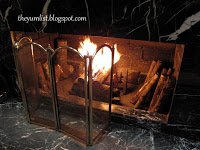 Fireplace
Facilities include three restaurants (
The Dining Room
,
Jim Thompson Tea Room
, and
Gonbei Japanese Restaurant
), a moderately sized gym with a variety of cardio and strength machines, and the incredible
Spa Village
. The adjacent golf club is not owned by the hotel, but guests are welcome to use the course. Fireplaces in the Reading Room and Highlands Bar are sought after spots for a nightcap, conversation and curling up with a book. Sunset sees the fireplace lighting ritual and if you're around at the same time you might be lucky enough to handle the torching.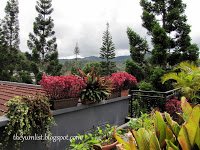 View from the second floor
Service is unsurpassed and described in their own words as a "fusion of traditional English manners and discreet Asian hospitality. I can't summarize better than their own advertisement: "With its magical hilltop location and cool refreshing climate, the boutique Cameron Highlands Resort is the picture-perfect setting for the sophisticated traveller looking to escape humdrum routine and experience a sense of intimate country-style living with attentive yet unobtrusive service."
Reason to visit:  old English charm mixed with Asian cordiality and colonial architecture provides the perfect setting for pondering the mystique of the area, seeking adventure in the jungle trails, embarking on culinary escapades or staying in for a remarkable spa experience.
Cameron Highlands Resort
By the Golf Course
39000 Tanah Rata
Cameron Highlands
Pahang, Malaysia
YTL Travel Centre
+6 03 2783 1000
Fax: +603 2148 7397