* Note Circus is now closed.
Cocktails at Circus, Pavilion, Kuala Lumpur
"Gather, relax, mix, mingle, flirt, eat, drink."
Over 60 cocktails, ranging from the classics to the molecular, stand proudly printed on Circus' Bottom's Up menu. Alongside an extensive list of beers, wines and spirits, cocktails at Circus provide something for all moods and inclinations. Divided into sections for easier selection, my eyes were immediately drawn to the novel, and so, a Molecular Cocktail was my first order.
The Jelly Bramble presents as a perfect gelatinized dessert. A red criss-cross of raspberry sauce leads the eye up the rectangular path to a fine peak of peach and burgundy. Fresh berries and mint make the mound look oh-so-innocent. It's not until the first scoop that you realize the jellied double tier is a potent mix of gin and creme de cassis. Impressed by the first and excited to see three other molecular inventions on the list, I shall be back to try them all.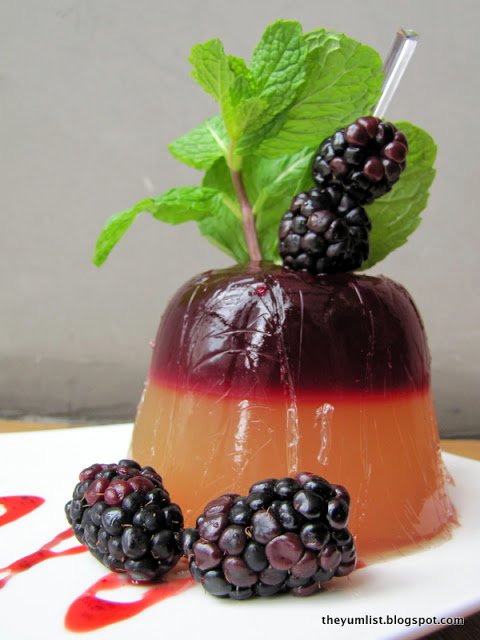 Jelly Bramble RM32
Reversing back in time, we next hit the Vintage Cocktail list. The fired up apple number two, Fuego Manzana #2, came brandishing two devil horns in the form of halved chilis as garnishes on the rim warning you of the bite this drink puts forth. Tequila, apple liquor, lime juice, sugar syrup and crushed apple form a lip smackingly sour broth. Only the initiated (or the crazy) drop the two chili halves into the lemonish pool adding a hefty kick to the back of the throat and an eye watering tingle if you're game enough to then bite the fully drenched garnish.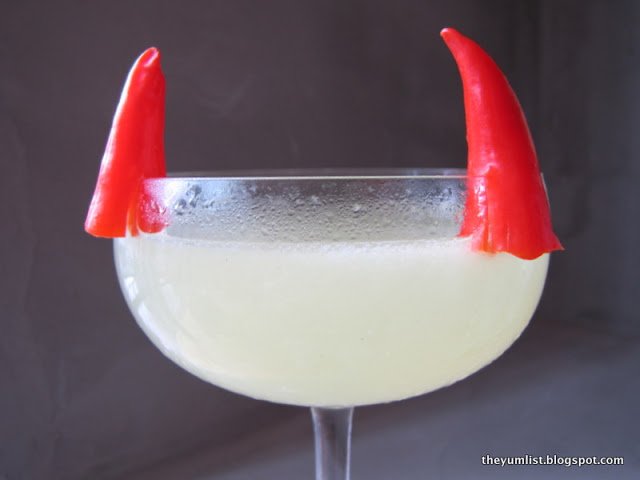 Fuego Manzana #2 RM30
Happy Hours are well appreciated around the city and Circus offers some of the most generous in town. Flowing from 4p – 8pm daily and 4pm – closing on Sundays, guests can expect wine from as little as RM15 per glass and spirits starting at RM12 per serving. This Gold Label New York Sour is another reason to keep guests in high spirits. Only served during Happy Hours, this cool imbibement features Johnnie Walker Gold Label with lemon juice, sugar, a splash of red wine and is finished with a fluffy egg white foam. No prizes for guessing that whisky loving hubby put this at the top of his 'loves' list.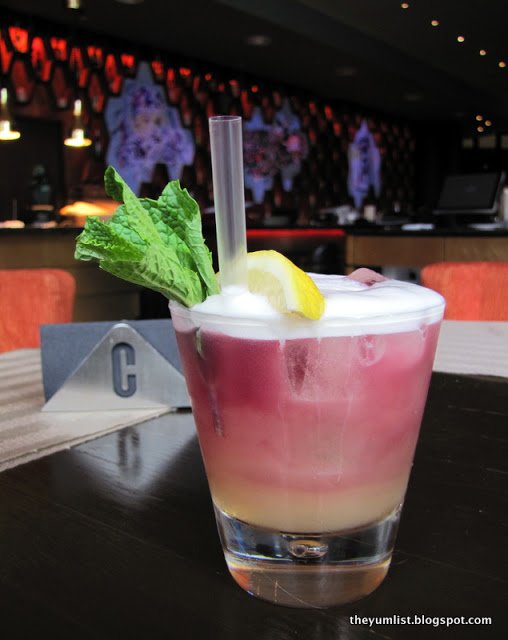 Gold Label New York Sour RM25
From the Moods of Circus section guests are asked, "What mood are you in?" Engaging in one of the specially created concoctions should suit, enhance or adjust your mood as desired. Drinking with friends, we thought the Sociable would be a friendly option. Made for sharing, this giant sized number is mixed with gin, Pimms, soda water, ginger ale and a basket of freshly cut fruits. Refreshing and clean, this beauty if perfect for a hot day and getting to know your companions a little more intimately.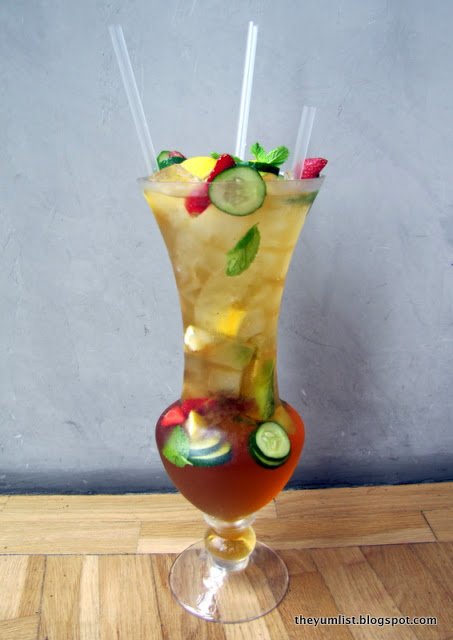 Sociable RM90 – serves four.
After sipping on a Sociable, chances are you just might start feeling a little more daring. Time for the Adventurous cocktail to be ordered. Thrill-seekers get ready, as four types of rum, maraschino liquor and a dash of absinthe are only mildly diluted with grapefruit, passionfruit and lime juice. Created in the 1930s this brew was originally named the "Zombie" and a maximum of two per guest is advised.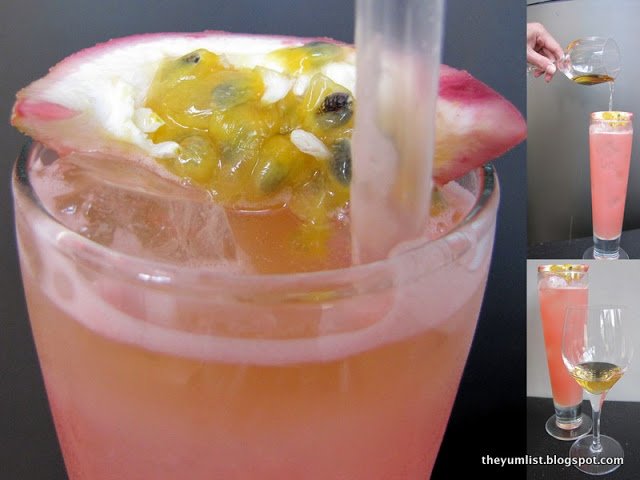 Adventurous RM50
Finishing with a House Cocktail, it was hard to go past the Apry Vous Julep. Hand crafted copper goblets are topped with shaved ice keeping the chalice supremely chilled. Cognac, clove infused apricot brandy, mint and sugar syrup compose the liquid while dried apricots and fresh mint leaves affix colour to the crest. This is another thirst quencher well suited to Malaysia's tropics.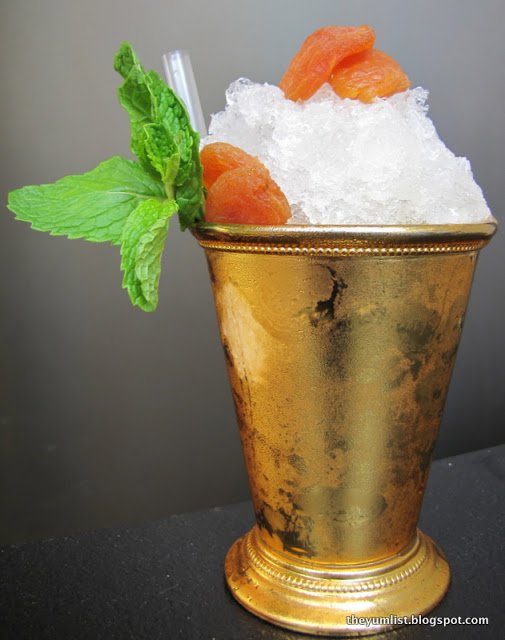 Apry Vous Julep RM40
Reason to visit: an extensive cocktail list, Molecular Cocktails that will make your tummy rumble and your mouth dribble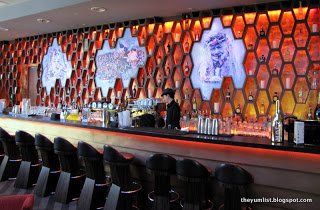 Circus, Pavilion
* Note Circus is now closed.
Circus
Lot C3.10.01b
Level 3
Fashion Avenue
Pavilion
Kuala Lumpur
Malaysia
+6 03 2141 6151