This post is purely a photo memory of a lovely Valentine's dinner at Shook! Too late for you to join this year, but certainly a restaurant worth considering for a special occasion.
Valentine's Dinner at Shook!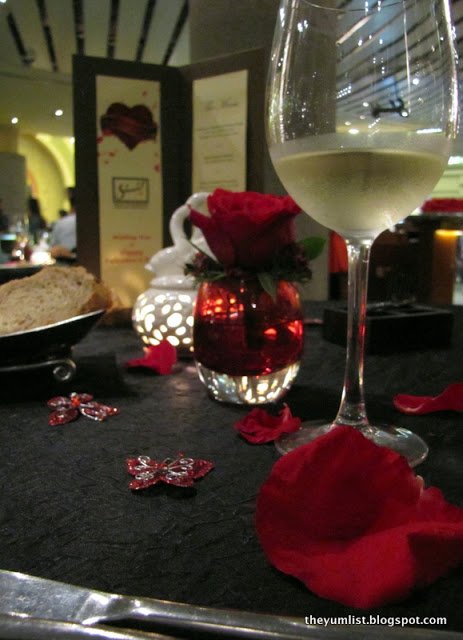 Valentine's Day at Shook!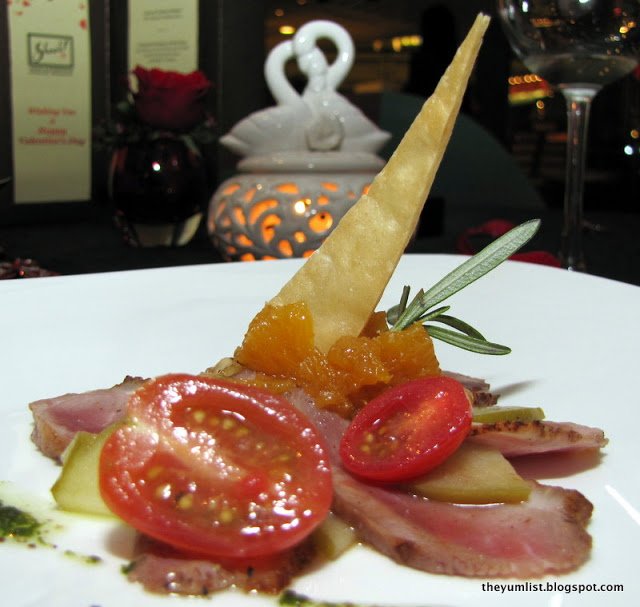 Carpaccio of Marinated Barbary Duck with truffle pine nut vinaigrette and glazed apple confit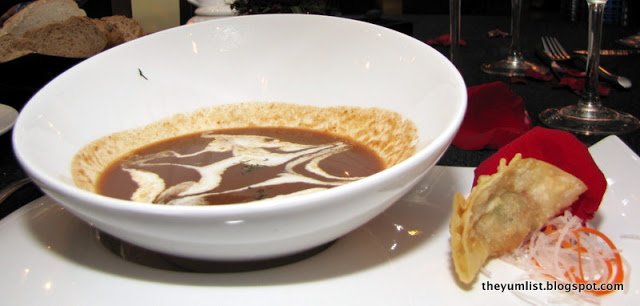 Latte of Lobster Masala with abalone scallop gyoza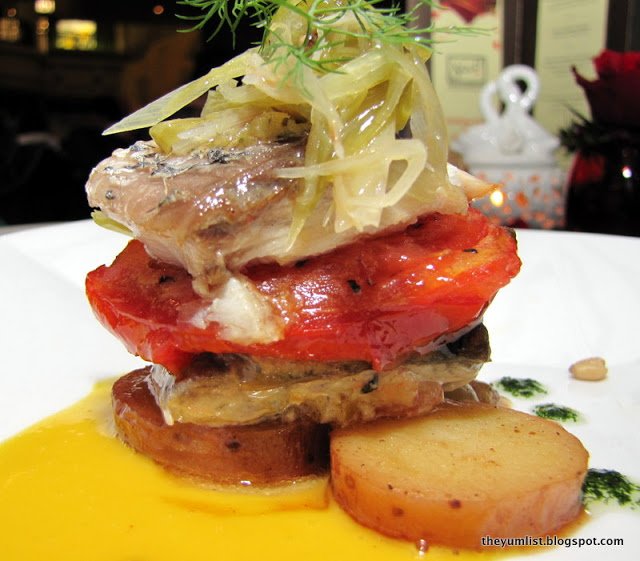 Steamed Escalope of Sea Bass presented on leek fondue and truffle with fire roasted tomato and kipler potatoes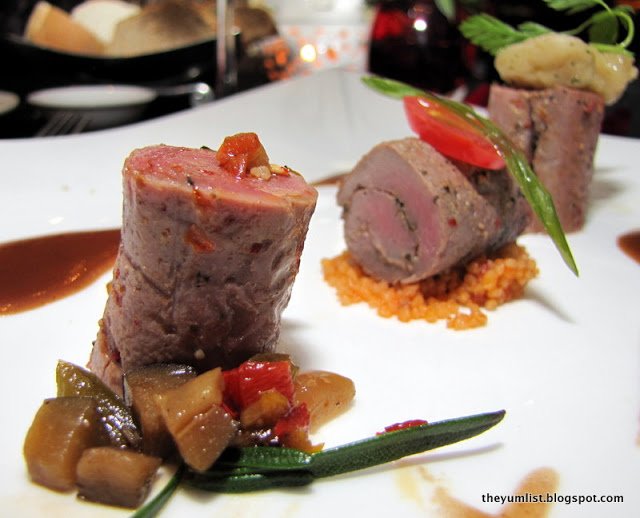 Trio of Lamb Noisettes on vegetable ratatouille, sweet potato gnocchi and couscous arabiatta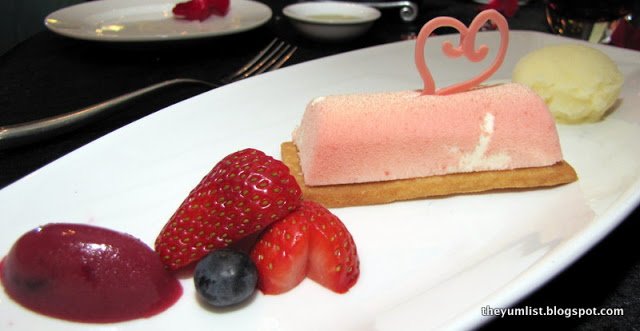 Tropical Coconut Berries Gelee with citrus sorbet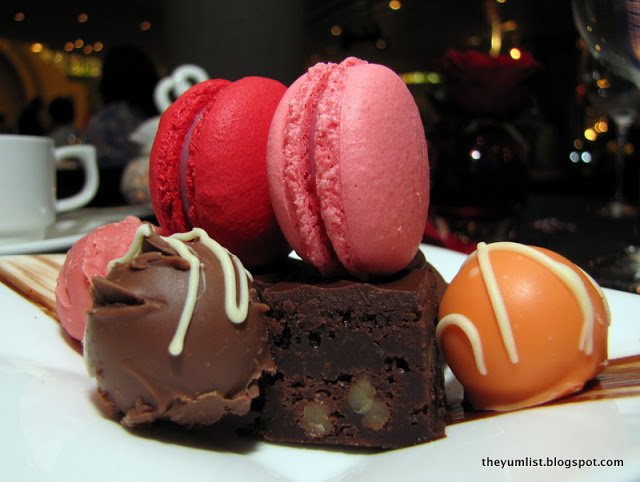 Mignardes


Reason to visit: fabulously opulent surrounds and lavishly designed events
Previous posts on Shook! (with full reviews 😉
Sunday Bubbly Masquerade Brunch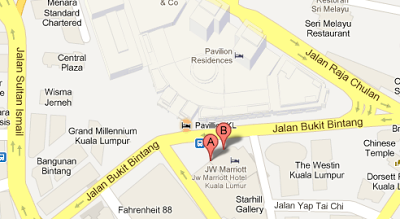 Map to Starhill Gallery
Shanghai Bubbly Brunch
Chef Ken Hom at Shook!
Shook!
Feast Village
Starhill Gallery
181, Jalan Bukit Bintang
55100 Kuala Lumpur
Malaysia
+603 2719 8330
www.starhillgallery.com