Our love story begins with a lotus flower bouquet, a poem, a love potion welcome drink and a red pen to sign in. Seems nothing has been left to chance at The Pavilions Phuket when it comes to encouraging affection. Cupid has engineered every detail and the stars are aligned for romance.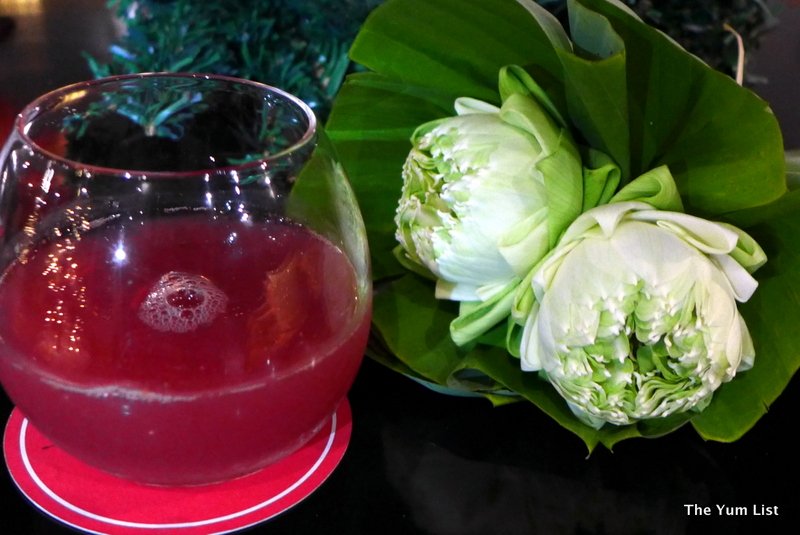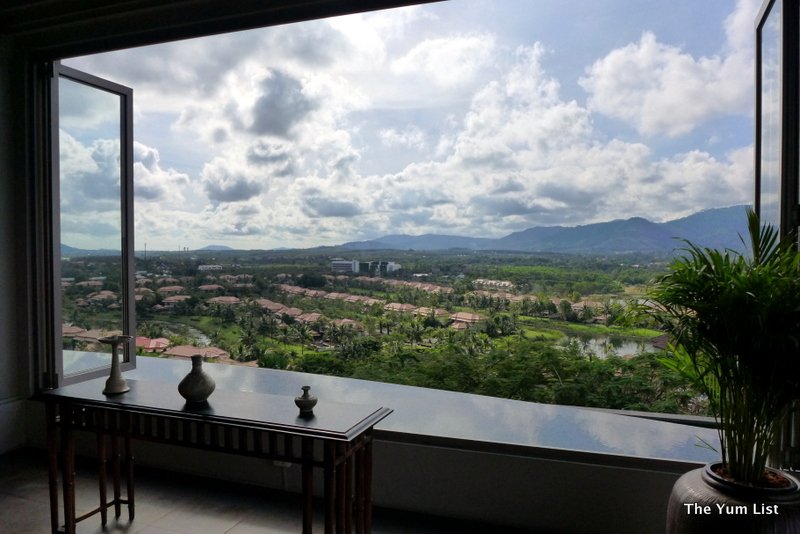 The villa interiors are painted a theatrical palette of red and black. Heart shaped notes, red towels, striking floral wall murals, verse and quotes are everywhere – including the tag line "love is in the air." The turn down service leaves a new love poem in the evenings along with a sweet treat.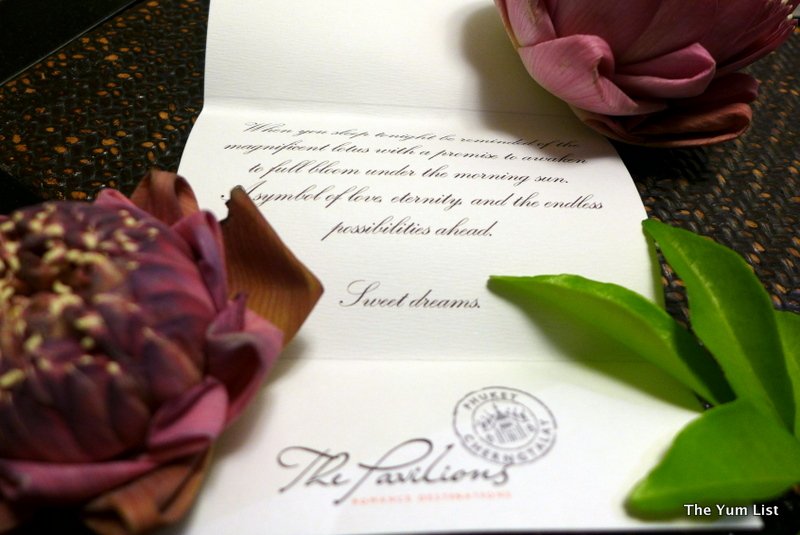 Both the shower and bath are made for two, and the four-poster bed is draped in mosquito netting. The bed is soft and snuggly and we have a wonderfully deep sleep in it. Bedroom walls, all covered by lightweight curtains, make me feel as if I'm a candy in a chocolate box.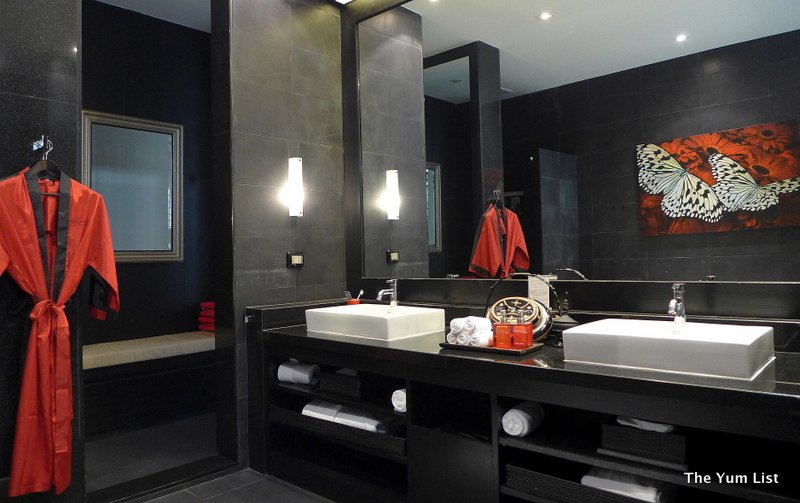 The lounge in the living room is as large as a bed, and the pillows are enormous too – in fact some by themselves could be used as a comfortable pad for an afternoon nap. The mini-bar is stocked with wine, liquor and both commercial and in-house made goodies. The prices are the same as what you'd find in outside restaurants and bars, so there's really no need to leave. An excellent room service menu provides anything else we might desire: there's even the possibility of setting up a Barbecue in the Buff, where we can cook our own dinner by our private pool – clothes optional.
Our very own spa salon is set with two beds, another bathroom, steam room, and private courtyard garden. Therapists come to us – we don't have to leave our villa – and the range of treatments is excellent. Our masseuses are extremely professional and experienced and we've had some of the best sessions here in all of our travels. The recommended massage duration is 90 minutes, which in my thinking is perfect timing. 60 minutes for me is too short and with 120 minutes I get restless. Facials, and hand and feet therapies, are also on the menu.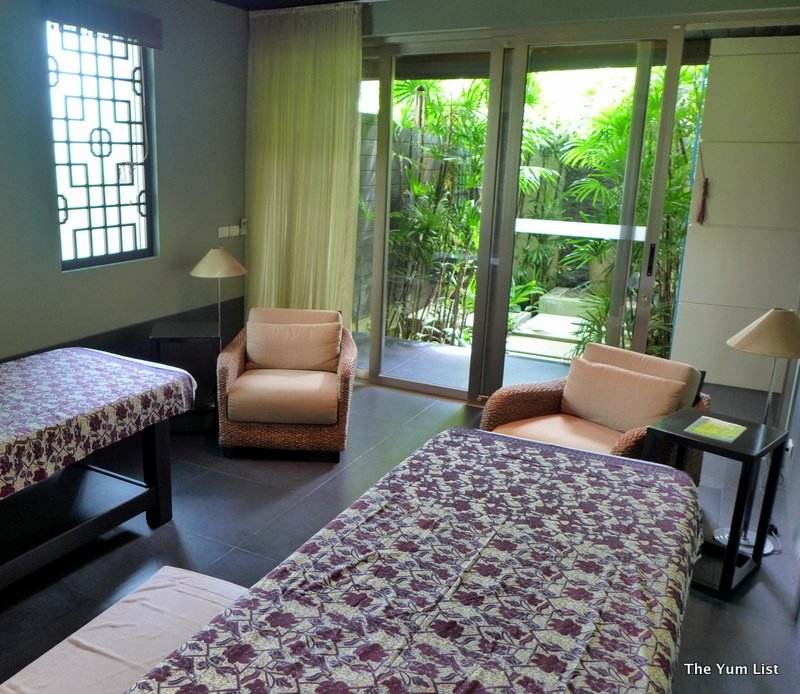 Our Spa and Pool Pavilion covers a whopping 275 square metres of space, part of which is a private outdoor area. An infinity pool, complete with trickling water feature, sizeable day bed, deck chairs, and dining table furnish plenty of space for soaking up Phuket's cerulean skies and tropical sun.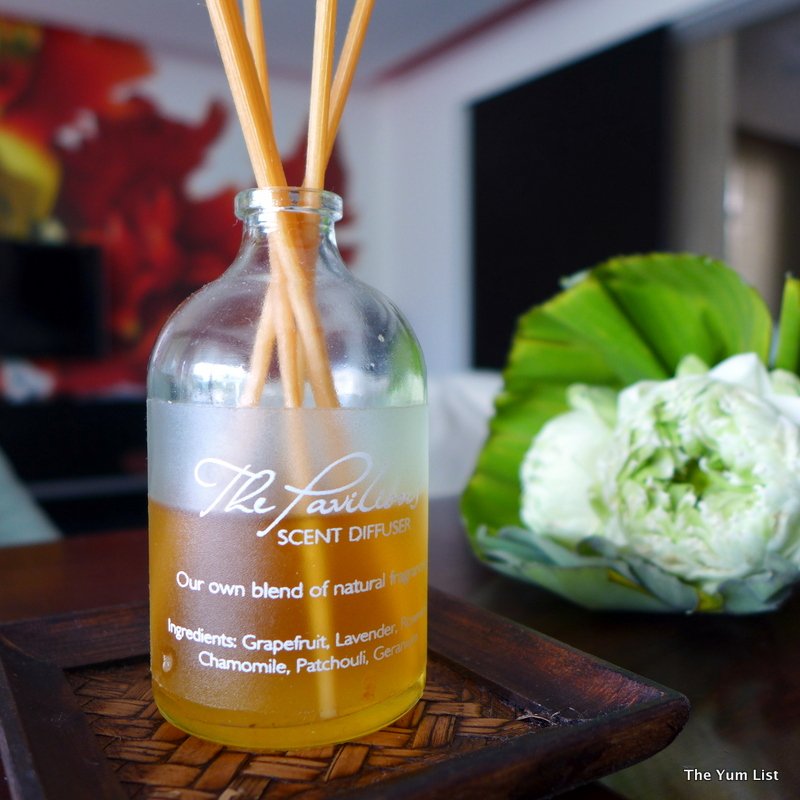 A hill tram gets us to and from our private retreat, and buggies are just a call away if we choose to take the chauffeured route around the resort – but generally I like to navigate the hills myself. I know just how good the food is here so any additional butt toning before a meal is welcomed.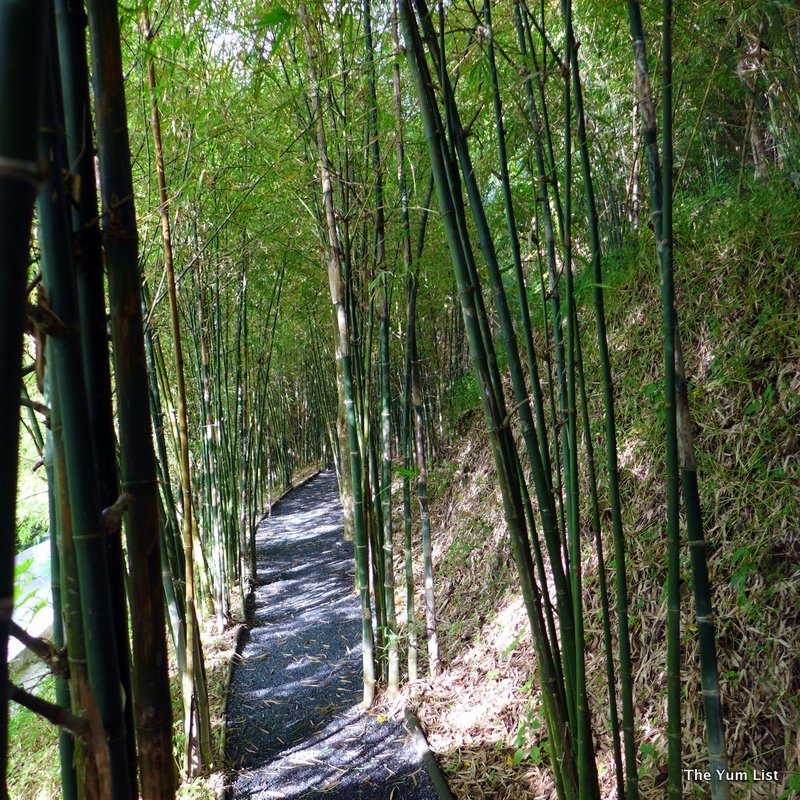 Executive chef Belinda Tuckwell and her team run two fantastic locations: Plantation Club and 360° Bar and Grill. The former is an open-walled restaurant surrounded by green and pretty views where breakfast and all-day-dining is found, and the latter is a spectacular location for sunset viewing, tapas and cocktails. Both outlets have gained such a reputation for high quality experiences that they are frequented not only by in-house guests, but too by residents and visitors staying outside The Pavilions Phuket in the Laguna area. We've had some delicious experiences in each. Follow these links to see photos, prices and our favourite dishes: Festive Dinner, Thai dinner at Plantation Club, Breakfast at Plantation Club, and Tapas and Cocktails at 360° Bar.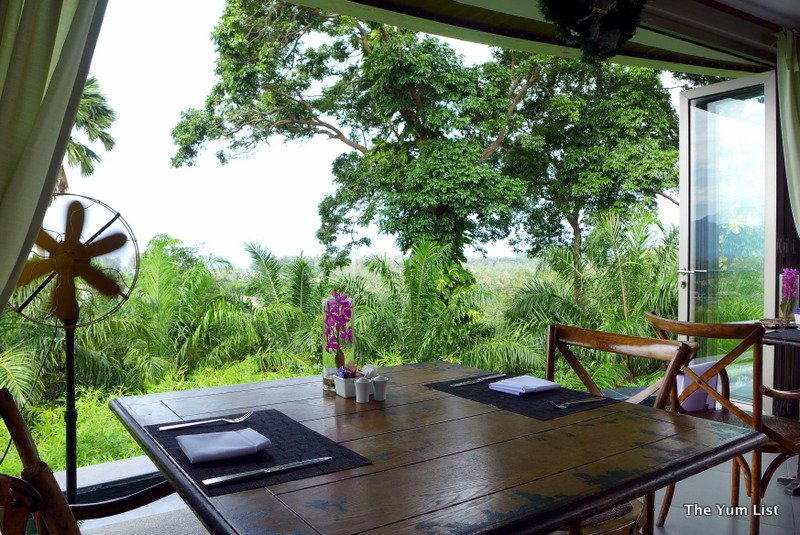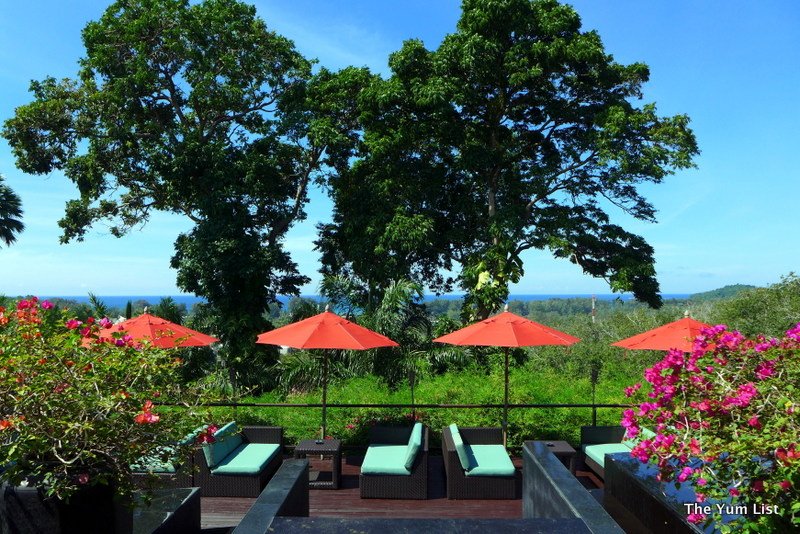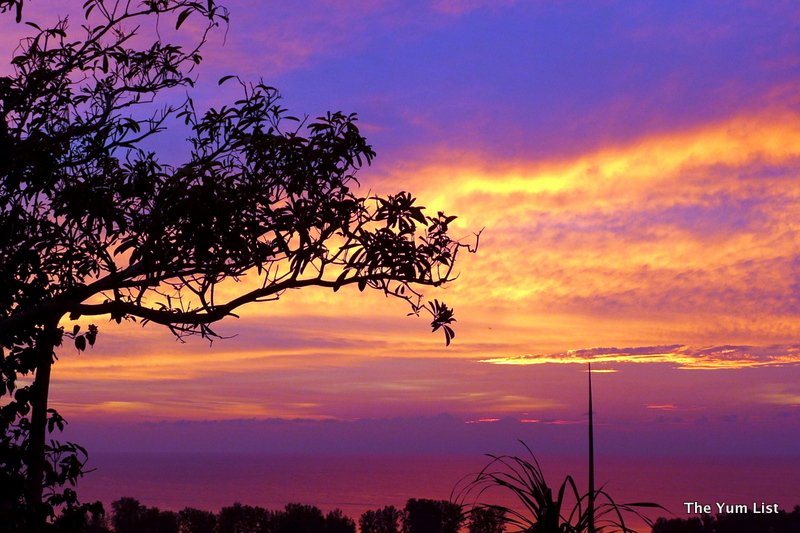 Nicholas Sparks (The Notebook) says "Every love starts with a great story…" and The Pavilions Phuket has composed a beautiful setting conducive to romance… it's up to you to create the plot.
Reasons to visit: secluded retreat; lush tropical landscaping; excellent food and beverage; superb spa facilities in the privacy of your own villa; only 30 minute drive from the airport.
The Pavilions Phuket
31/1 Moo 6
Cherngtalay Thalang
Phuket 83110
Thailand
[email protected]thepavilions.global
www.thepavilions.global/phuket