Words: Claire Matheson   Photos: Monica Tindall
*** This concept has rebranded to Los Flowerpecker and changed location: Find their new establishment here.
Lightness and Lifestyle in a Glass – The Flowerpecker
The measure of a good cocktail lies in the blend. Combining quality ingredients, in harmony and playfulness, to create a unique experience. Repurposing and invigorating tried and true methods with a twist of inspiration and a fresh perspective.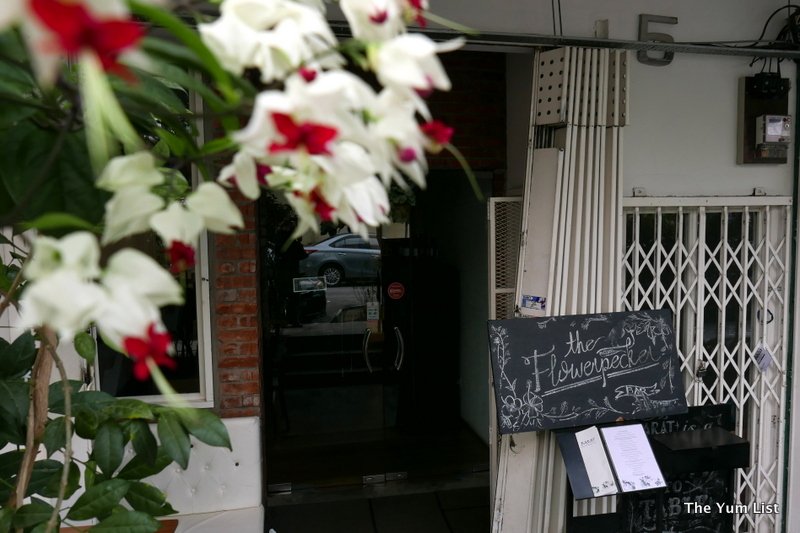 Malaysia's First Vegetarian Cocktail Bar – The Flowerpecker
The Flowerpecker Bangsar is not your average cocktail bar. Malaysia's first vegetarian and vegan-friendly cocktail bar, The Flowerpecker's concept is to lighten your palate, lighten your mood, lighten your conscience and lighten your soul without lightening your pocket. And all these benefits do not mean sacrificing taste or style. It doesn't limit itself to the ingredients within the glass, but also blends together the values, beliefs and ideals of its customers, creating a cocktail of lifestyle choices.
Whether you are vegetarian for spiritual reasons, ethical reasons, health reasons, or just seeking to have a more environmentally sustainable life, we could all do with fewer animal products in our lives. Plus with the rising popularity of vegetarian and vegan diets and lifestyles, we all have friends who subscribe to these ideals, making group drinks and meals out difficult when these options are limited.
While alcoholic drinks do not typically include meat (although duck fat and bacon washing have become all the rage), The Flowerpecker does not use egg or dairy products, and serves only vegetarian bar meals made in the Barat Mediterranean kitchen downstairs. However, they do serve spirits which use yeast in the fermentation process, making them vegan or vegetarian depending on your semantic interpretation.
Located on a quiet little side street in Bangsar above Barat and next to The Ganga Cafe, co-owner Charles Devan and partners have turned the light-filled upstairs space into a cheery haven of tranquillity. Filled with upcycled and recycled furniture in eclectic mismatched patterns and colours with an industrial chic feel, you can feel your mind clear of clutter in the airy space. Just quietly, the natural light also turns every photograph into a masterpiece, perfect for those Instagram feeds!
We meet Matt, behind the bar, whose Portuguese and Chinese heritage combined with his background as a chef has allowed him an innate understanding of Mediterranean and Asian flavour combinations. His cocktails are developed based on the subtleties of competing and complementary flavour notes in variations of each spirit and mixer ingredients. At first sip they seem simplistic, the effortlessness in the combinations belying their development and preparation. Nothing is overpowering or confronting in taste, including the glassware, which is elegant and minimalist. Charles explains it is not about ordering a fancy cocktail in an elaborate glass with an exorbitant price tag, it is about enjoying a really good drink without the pretension.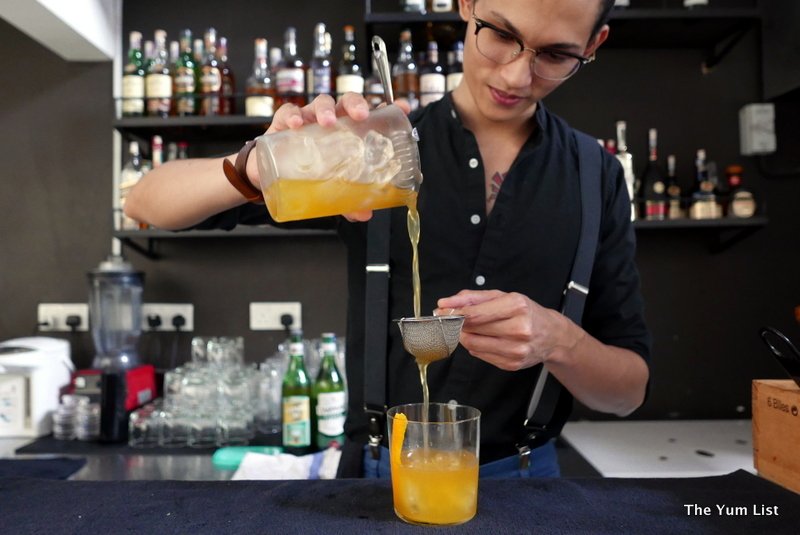 Kuala Lumpur's First Vermouth Bar – The Flowerpecker
We start with a Carpano Bianco Highball (RM25) with tonic and lemon. Matt explains The Flowerpecker specialises in Vermouth, which, while traditionally drunk with gin, is an oft-overlooked yet equally refreshing, floral spirit on its own, lacking the bitterness and with a smoother finish. If you're a fan of a good G&T and are looking to try something different, or are searching for something a little less hard-hitting, look no further.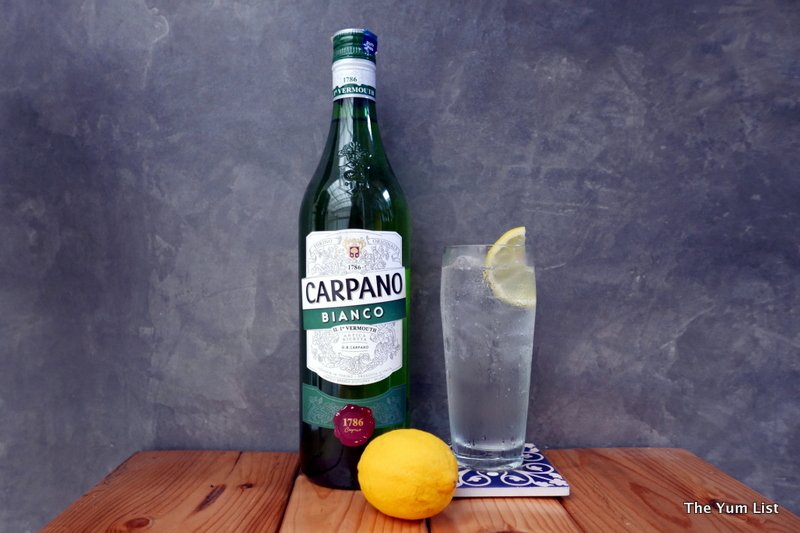 The Herby One (RM25) is a GV&T, adding Botanist Gin to the previous Carpano Bianco, tonic and lemon mix. A little sweeter, a little fruitier and with a little more power, it is clean, clear and effervescent, ideal for hot afternoons.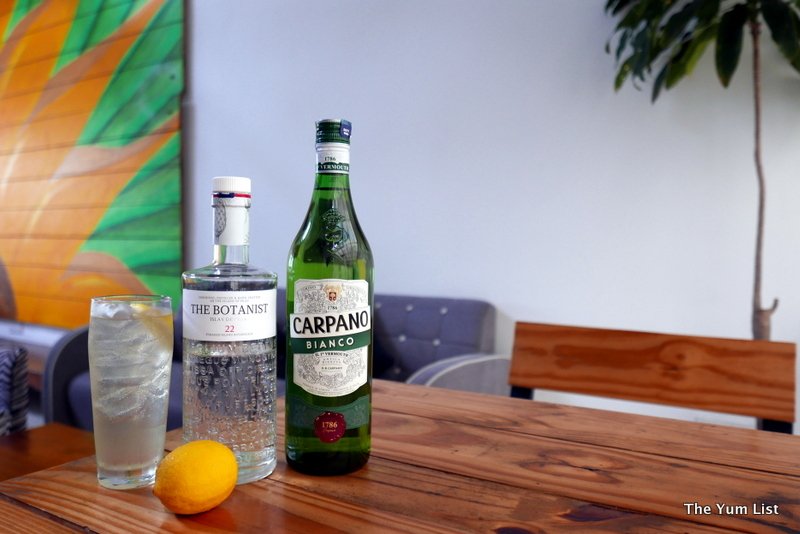 The Old Lace (RM34) is served in a champagne flute with a delicate curl of lemon peel. The faint blush pink comes from the Violet, which is mixed with Tanqueray Gin and Carpano Dry Vermouth. The smell of lush floral violets is funnelled towards your nose by the flute as you drink, sitting in balance with the more neutral Tanqueray, specifically selected so as not to offer any competing florals. This is a staff favourite and it's easy to understand why.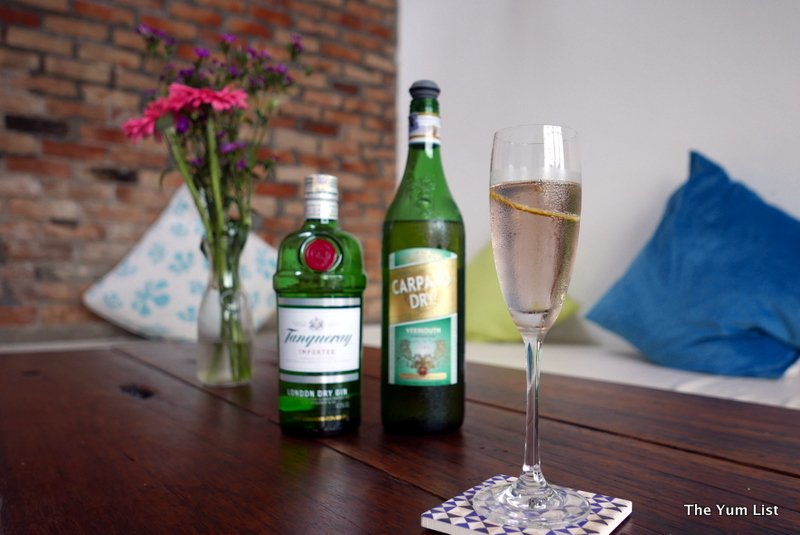 The Pranic West Side (RM25) is the alcoholic version of the Pranic juice served at The Ganga Cafe, made from a family recipe. Charles tells me it's the Indian version of a mojito, with Botanist Gin combined with Pranic juice, made from lemon, lime, mint, cumin and black pepper, topped off with ginger ale. When I take a sip I am immediately transported back to Australian childhood summers, and my family's fruit punch recipe, which combined seasonal fruit, mint and ginger ale. Charles laughs at my shock, explaining Pranic reminds many Indians of their own families and childhoods too. It is an inspiring realisation that two separate cultures, that I prejudiciously thought of as quite separate and different, have more in common than I first imagined.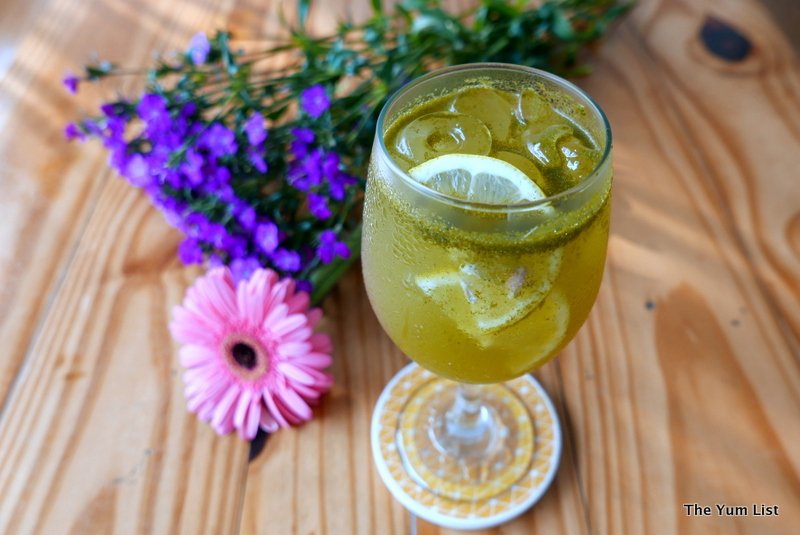 Satan's Whisper (RM35) layers two Vermouths: Carpano Dry and Carpano Classic, with the multi-faceted Botanist Gin and fresh, strained orange juice. Matt serves it over a hand-carved ice block sealed with an ornate 'F' for Flowerpecker. Drier, with a touch of bitter sourness, it is bursting with freshness.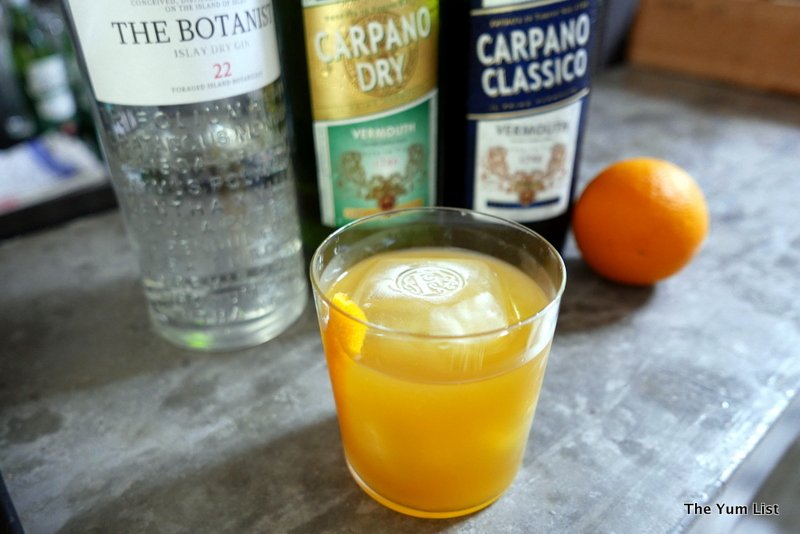 Having tasted the crowd favourites, Matt decides to try out his new release. Yet to be named (although I'm leaning towards 'I Can't Believe It's Not Bacon'), this is a combination of Smokehead Islay Single Malt Scotch Whisky, with Buffalo Trace Kentucky Straight Bourbon Whiskey, a splash of Angostura Bitters and orange, all infused with Matt's finely tuned triple smoke, fusing together smoked Scotch Whisky, smoked Jasmine and smoked Cherrywood. Unlike other smoke infused whisky cocktails, this is smooth and refined, bracing yet without the bite or burn. The different flavour profile of each individual smoke is evident through the palate and nostrils. It is the gentleman of smoked Scotch or Bourbon.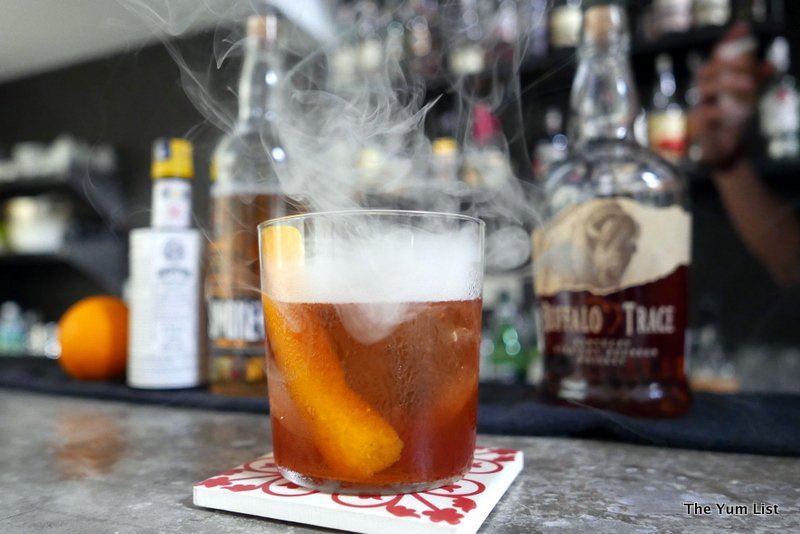 Always keen to learn something new, we ask Matt for a Vermouth Flight (RM25-28), to better understand the qualities and characteristics of each type. We stick with the Carpano brand from the North of Italy, the house is named after Antonio Benedetto Carpano whose formulas are responsible for the invention of Vermouth, with an Antica Formula dating back to 1786. The fortified wine adopts and adapts to its accompanying flavour profiles, much like gin, with each Vermouth house closely guarding its recipes. The Carpano Dry is more complex, with a clean, crisp initial nose that grows in aromatic floral tones. The Bianco is more sweet and floral, while also slightly bitter. Quite clean on the palate, yet perfumed with fruit notes. The Classico is sweeter still with more of a fortified wine taste, similar to port and closer to Antonio's original recipe. Unlike some other Vermouths, Carpano has no added sugar, taking its sweetness from the grapes alone.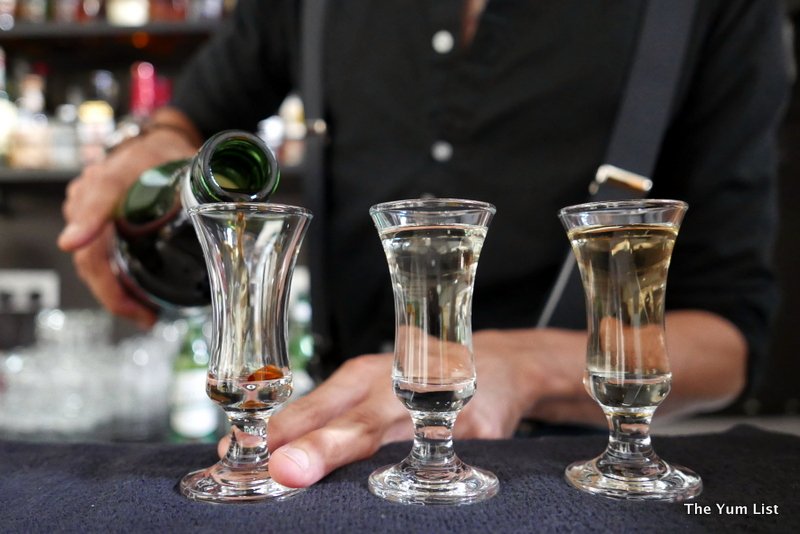 Vegetarian Bar Snacks Menu – The Flowerpecker
As Matt and Charles teach us about the smooth, sweet and highly compatible spirit, Executive Chef Lingesh from Barat sets the balcony table for us with plates of dips, snacks and vegetarian treats. Lingesh uses simple, locally sourced produce to create concentrated and pure flavours. His dips are served with a variety of house-made crispbreads, including a multigrain, pita and supple Lebanese bread. He presents us with four dips: a spinach and ricotta, a savoury olive infused with chilli, a tangy Barat version of Tzatziki, and my personal favourite: avocado and truffle. Crispy cucumber fritters – pickled gherkins in a thin batter – are also provided for dipping into their own astonishing creamy chilli sauce. Wedge slices of tempura red and green chilis and spinach are paired with bowls of ranch sauce and dried Turkish chilli flakes, producing an exhilarating and enthralling heat.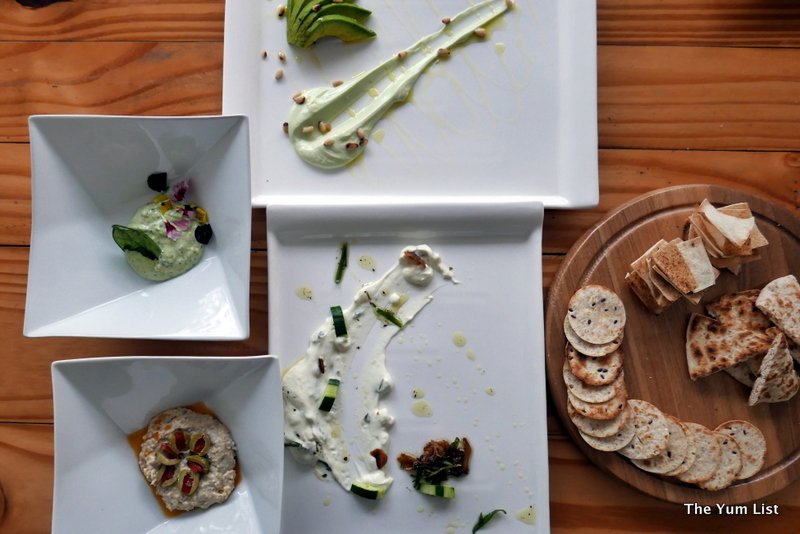 Velvety smooth homemade beancurd, crusted with a crunchy oat batter is served with olives and almonds on a coarse green pea smear, producing a fascinating fusion of texture. The soup is white carrot and beetroot, sensationally sweet and packed with flavour. Lastly, the 'Birdfood' is Lingesh's best bar snack: toasted sunflower seeds, almonds, pine nuts and walnuts tossed with honey and seasoned with paprika, salt and pepper. The smoke and honey mix is perilously good.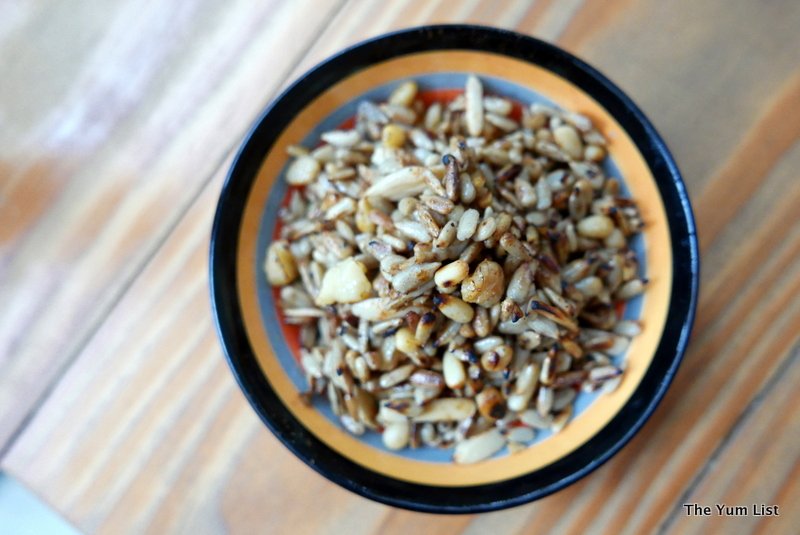 One For The Road – The Flowerpecker Bangsar
As the last drink, before we head off, we each have a glass of Peach Shandy (RM25), a 'more friendly and refreshing' version of beer, infusing Paulaner beer with Peach Liqueur. Gorgeous, but dangerous.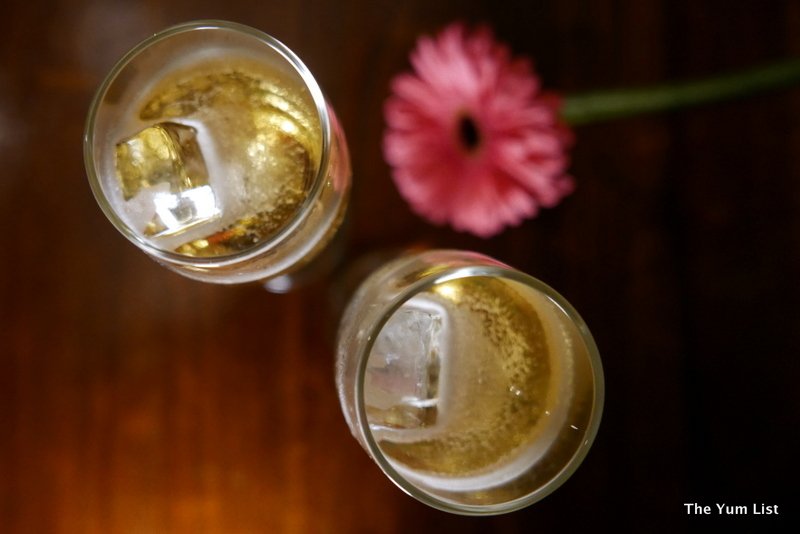 It used to be that food and drink that was good for the soul was backwards looking, ascribing to nostalgia for the past. And, my fondness for the Pranic aside, eating and drinking for the soul has become forward-looking, focused on moving towards a better future. While I personally can't imagine life without a good steak every so often, I am aware of the impact my red meat choices have, so abstaining while still enjoying wholly appetising and fabulous drinks and dining is something I find myself searching for more and more.
The Flowerpecker, named for the Bornean native vegetarian bird, Barat Mediterranean and The Ganga Cafe can prepare food and drink for any requirements, be they vegetarian, vegan, gluten-free or even paleo. The restaurants share a spirit of local community and offer a more personalised service, menu and experience. Matt and Charles even carry a small selection of non-alcoholic spirits, allowing non-drinkers and pregnant women to join in the fun.
Every item at The Flowerpecker is carefully selected to lighten and inspire, bringing together ideas, values for a better lifestyle with a spin of modern sustainability, making it a place you can fall in love with and keep coming back to.
Reasons to visit: Vegetarian and sustainable ethics, Malaysia's first vermouth bar, refreshing, quenching and cooling cocktails, must try the Pranic West Side, and really, anything coming out of Lingesh's kitchen.
*** This concept has rebranded to Los Flowerpecker and changed location: Find their new establishment here.
The Flowerpecker
17 Lorong Kurau
Taman Bukit Pantai
59100 Bangsar
Malaysia
012-302 6284
www.facebook.com/theflowerpecker
Open daily 10:30 – 15:00, 17:00 – 00:00
Parking: Street and valet – but really, it's best to take and Uber/Grab