Monica Tindall
Many think of Soelden as a winter destination with its magnificent ski slopes and powdery snowfall. Let me tell you though, summer in Soelden is equally, if not more, exciting!
Soelden in the Summer
Verdant slopes of green roll down to valleys of pristine townships and gushing rivers. Temperatures warm up to the mid-20s during the day and cool off to the high teens overnight – perfect weather to be active during the day and brisk enough to get a good sleep at night. The mountain flowers begin to bloom and scent the crisp air with an aroma of freshness rare to find these days in our densely populated world.
And, as summer is the low season, prices are incredibly affordable! Five-star boutique hotels are superb value and often include a whole bunch of extras such as lift passes (29 of them connect the slopes), theme park entry and even daily meals.
Take Das Central, for example. We stayed here last summer and lived in absolute luxury for an entire week for less than the price of a what a two-day stay might cost in peak season (if you can even get a room in peak season that is). The hotel offers stylish rooms with state of the art luxury. An impressive water world of pools, saunas, steam rooms, hot and cold pools, ice rooms and so on keep every spa lover happy and it's backed up with some serious gourmet options. From fondue to schnitzel, to healthy breakfasts, to cocktails, the kitchen team at Das Central take their recipes seriously. The wine cellar is incredibly well-stocked and known for keeping some of the finest wines in Europe. They're so earnestly committed to providing an outstanding gourmet experience, that they themselves produce their very own wine, the Pinot 3000.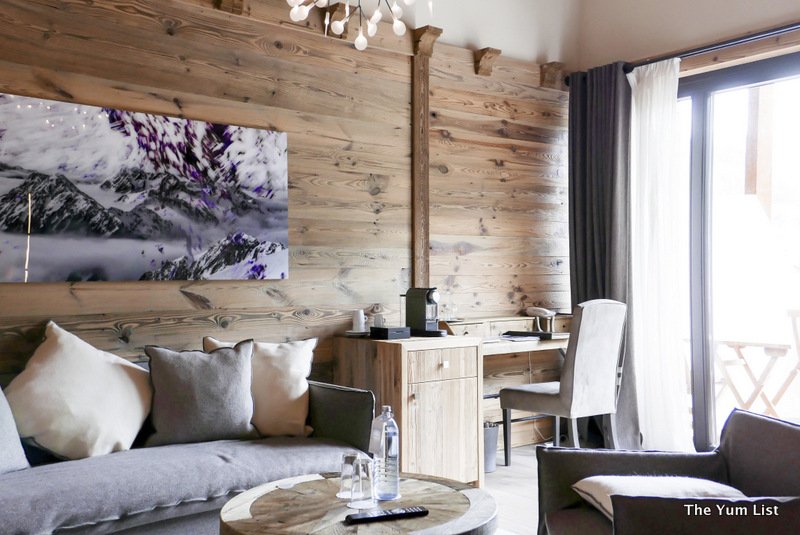 Premium Austrian Wines
Blending premium reserve pinot noir from three countries (Austria, Germany and Italy), the wine is aged in barrels at 3000 metres above sea level (hence the name) in the illustrious iceQ restaurant.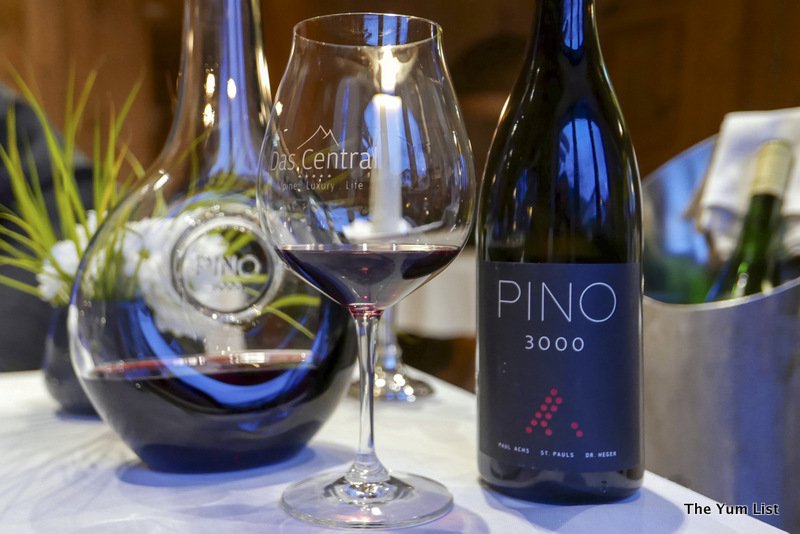 That's right. iceQ! The very same glass box on top of the mountain where James Bond Spectre was filmed. Here, as well as being a flawless spot to enjoy a glass of Pinot 3000 (and order a vodka martini, shaken not stirred), an exquisite menu of contemporary European cuisine awaits. And, the fantastic culinary scene doesn't just stop at Das Central and iceQ, there are plentiful opportunities to keep your taste buds intrigued.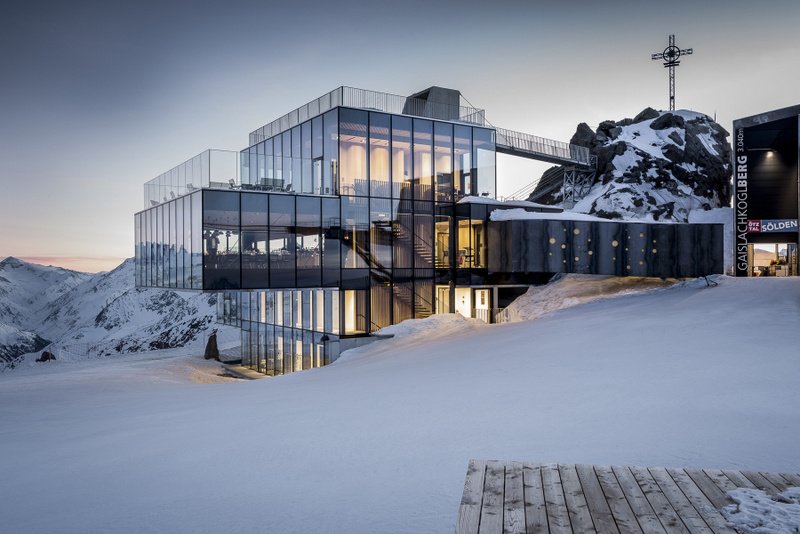 Food Scene in Soelden in the Summer
From the fine food, spectacular views and excellent wine lists of iceQ and Das Central, to humble and hearty mountain food found at the likes of Gampe Thaya, Soelden will more than delight gastronomes. The latter serves traditional meals that will ensure you have enough calories to live off for days of trekking the slopes. Husband, Jakob, raises cows and collects their milk, while wife, Daniela, turns it into cheese. The whole Prantl family helps out in the restaurant and the grown children provide live entertainment on the weekends with music and dance. Must-eats here are the Knodle (Tyrolean dumplings) and Kaiserschmarren (sweet pancakes) – an order seen on just about every table of the full house on the day of our visit.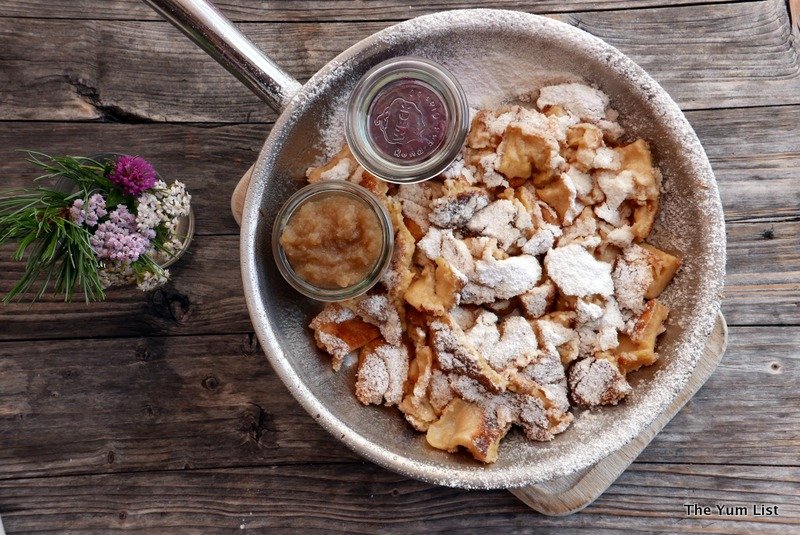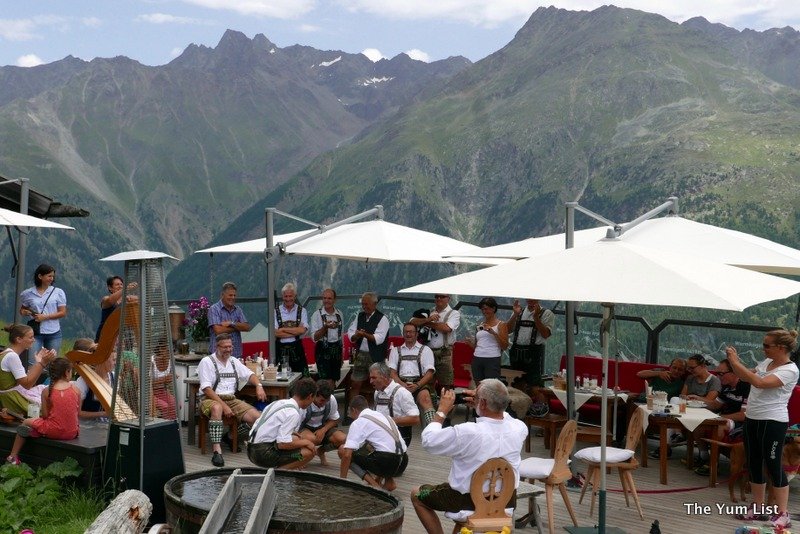 Certainly, iceQ and Gampe Thaya are destination restaurants worthy of a detour but generally many of the hill stations and local townships have hearty menus. Have some schnapps paired with speck and cheese at Rotkogelhutte 2666m or dumplings, apple strudel and enormous sandwiches at Wirtshaus am Giggijoch – both accessed by the mountain lifts.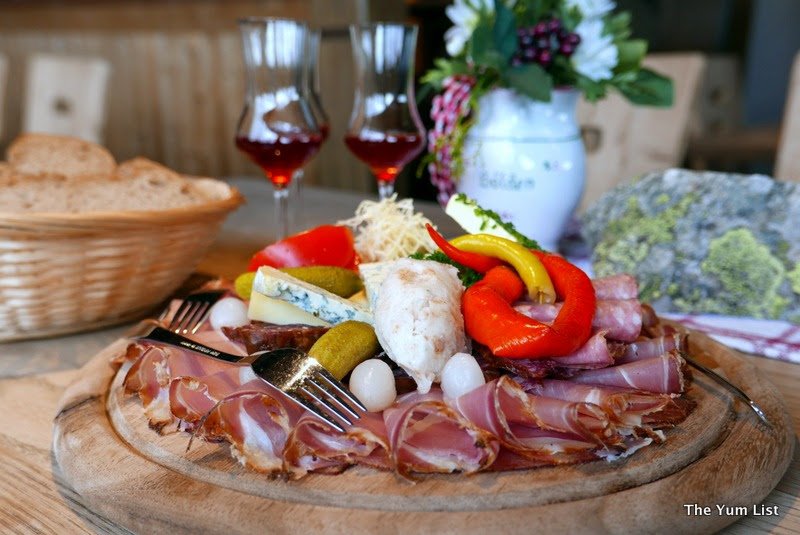 Bars in Soelden
Schnapps. Yes. It is the drink of choice in the ranges and you'll find it offered at nearly every meal. Get your nightly fill at one of the many bars in the town – both the bars at Das Central and Bergland Hotel Soelden are two of the best reputed – and it's sound advice to get to know a little of the local legends as told by friendly bartenders while you're there.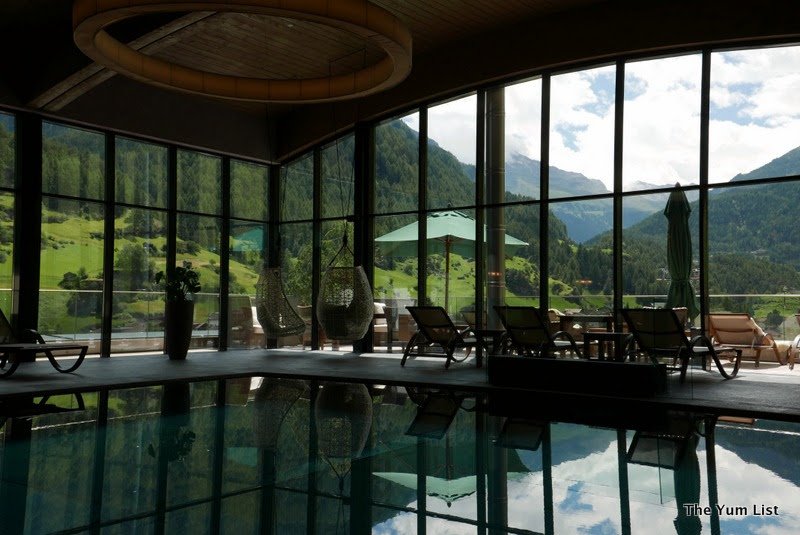 Dedicated foodies, however, might like to take a closer look at production and visit the likes of Henkl Distillers, a boutique producer not far from Soelden town. Husband and wife team, Werner and Edith, share with visitors a little about the production of Schnapps followed by a tasting and purchase if you so choose. Highly recommended is a nip of the pine cone schnapps made from trees from their own garden just metres away from their home.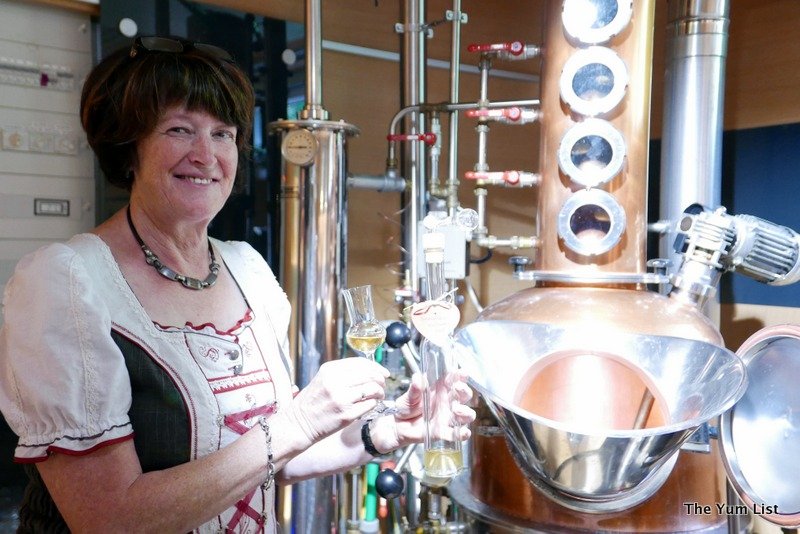 Summer in Soelden
All of that eating and drinking can soon take its toll but life in Soelden is a balanced one and there is a plentitude of activities to work off those calories. A simple walk along the river or well-footpathed towns is enough for some, while others do some serious hiking with multiple-day treks staying at hill stations along the many mapped out routes. Dedicated mountain bike trails (687km to be exact) are sure to excite and for those wanting even more, there's Area 47. The largest water park in Austria, Area 47 is a thrill seekers playground. Flying foxes, wakeboarding, wall climbing, motor cross, water rafting, water slides and a whole lot more await.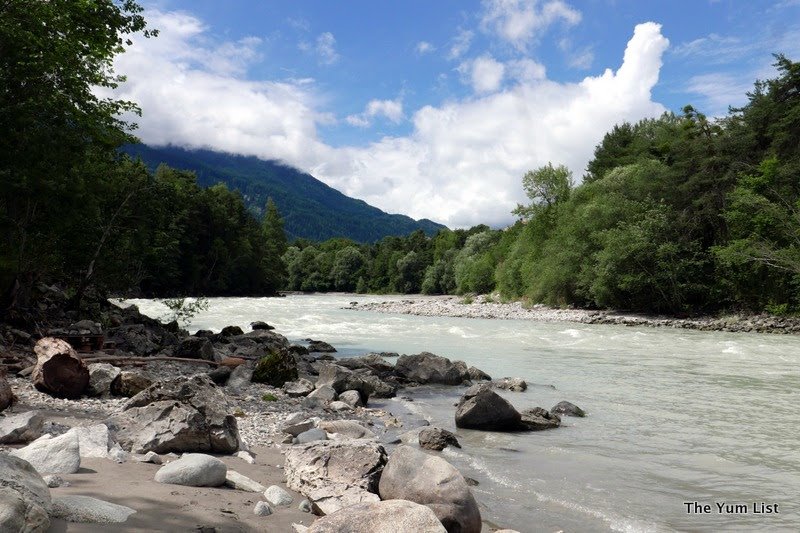 Even just going up and down the 29 lifts and snapping the magnificent views from all angles is enough to keep you busy for days. The glass platform suspended by steel cables over Tiefenbach Glacier is an extraordinary 3250 metres above sea level and even in the height of summer has snow and ice on its peak. Soelden actually has three mountains over 3000 metres high; isn't that enough to make you dizzy?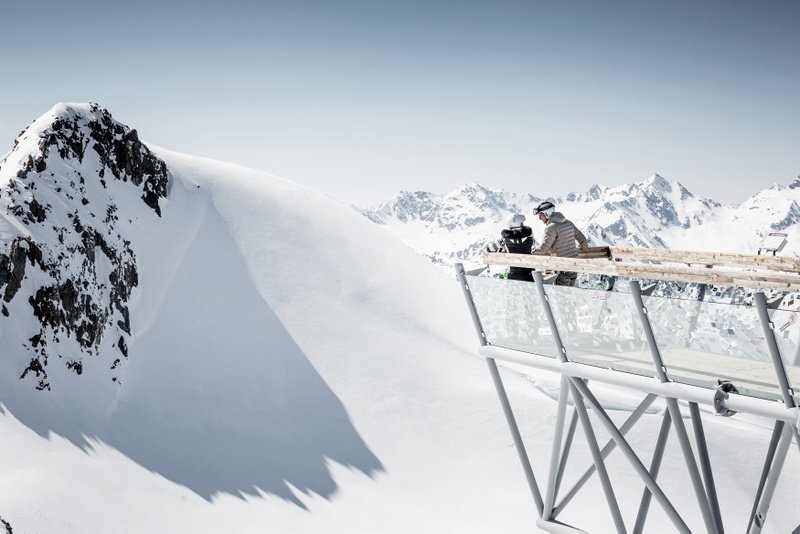 As you see, with views to make you dizzy, food to make you drool, plenty of schnapps to keep you tipsy and a whole host of outdoor activities to balance it all out, Soelden is a top choice for a summer vacation.