Monica Tindall
One of Italy's most admired wine producers, Sartori di Verona, celebrates its 120th birthday this year!
With age comes wisdom and, in the wine world, refinement and grace. Currently, in its fourth generation of ownership, Sartori di Verona only continues to prosper. Firm in their commitment to an "understated style, one that is elegant and timeless," this Veronese company excels in the inexhaustible pursuit of taste. Rooted in tradition, Sartori wines do not waver in the ebb and flow of trends. Instead, by remaining true to their own fashion, they hold solid ground bringing consistency and class only obtainable by standing the test of time.
Celebrating 120 Years of Sartori Wines
In honour of these 120 years of excellence, Sartori di Verona has produced a limited edition range, "120." Made with exclusive small batches of single vineyards from exceptional vintages, the collection displays finesse and embodies Sartori wines' commitment to "timeless elegance and refined style."
A grand affair has been planned by Dionysus (the wine importer for Malaysia), Sartori di Verona and Passione Ristorante Italiano (an authentic Italian restaurant highlighting cuisine from the region of Abruzzo) to honour these wines in a gourmet party with a line-up of notable wine aficionados from around Kuala Lumpur. Before the guests arrive, however, I have a chance to personally appreciate these wines in a private tasting session with Andrea Sartori, president of Sartori di Verona.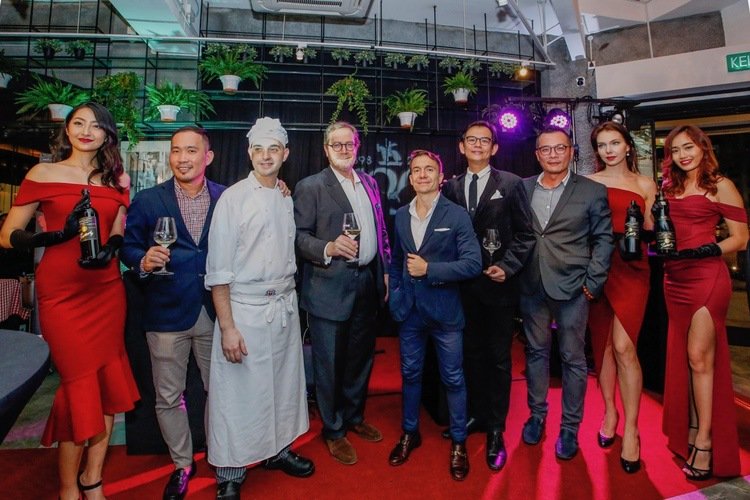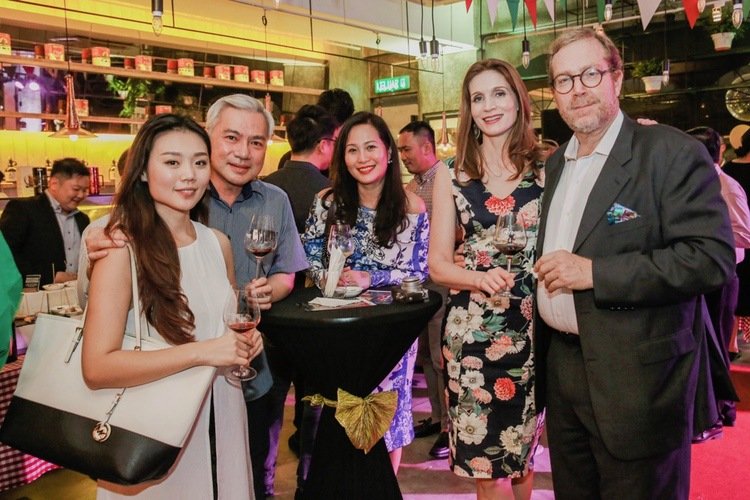 Stylish, elegant and a gentleman on all levels, Andrea Sartori is the great-grandson of the founder of Sartori di Verona. Already a well-respected brand within Italy, under Andrea's leadership, the name expanded worldwide to become a household name amongst wine lovers.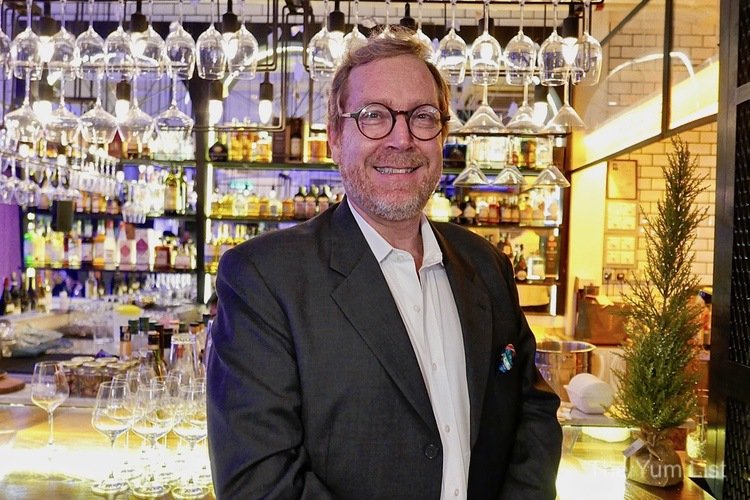 Andrea eloquently walks me through the limited edition trio. Bottled just a month ago, the wines still need more time but even from these early observations, it is clear that they have taken some of their classics to new heights with this premium range. The expert team at Sartori wines cherry-picked the best vineyards for this range and with over 2300 hectares from which to choose, they were spoiled for choice.
Vintage themed labels from the 50s and 60s revisit one of the brand's most popular looks. It is a smart marketing strategy as before the wine is even in my glass I am feeling a sense of nostalgia behind each one. Andrea confirms my silent thoughts, "Stories make wine and wine makes stories."
"120" Valpolicella DOC Superiore 2016
The first in the trio, "120" Valpolicella DOC Superiore 2016, presents a dark red with deep pink edges. It's slightly higher in alcohol with more tannins and body than its counterpart but still offers distinctive ripe cherries and some earthy notes on the nose. It's well rounded, structured and lush with fruit.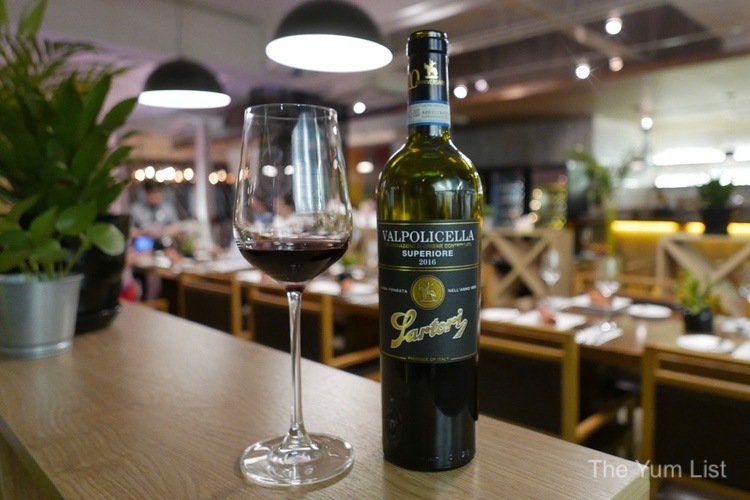 Valpolicella DOC Superiore Ripasso 2015
2015 was one of the best vintages for the Valpolicella DOC Superiore Ripasso and as such this premium selection is especially good. A blend of Corvina, Corvinone, Rondinella and Croatina, the wine has a bouquet of berries that thread through to an elegant, round full body. Andrea muses while sipping this glass, "Our style is elegant, consumer-friendly, food friendly and we try to make sure you are able to walk back home without being arrested by the police. We keep the grace in our wine and avoid making it too high in alcohol."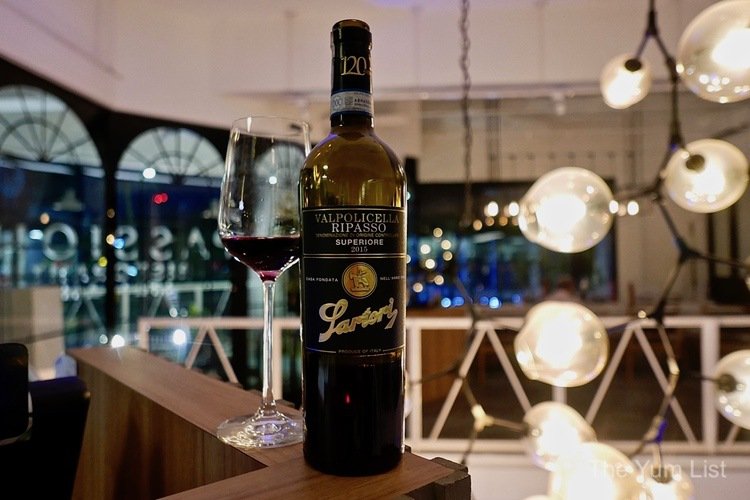 Amarone Della Valpolicella DOCG Classico 2012
And, lastly, the one I have been waiting for, the Amarone Della Valpolicella DOCG Classico 2012. This wine is still very young and will need at least six to seven months to reach a good drinking window. Nevertheless, we can taste quality in the glass. Hued an intense dark red, the wine also brings potency in the bouquet of dried fruits and ripe dark stone fruit. At the moment the wine seems a little unstable (due to its youth) but should promise a velvety mouthfeel with rich flavours and a full body in the months ahead.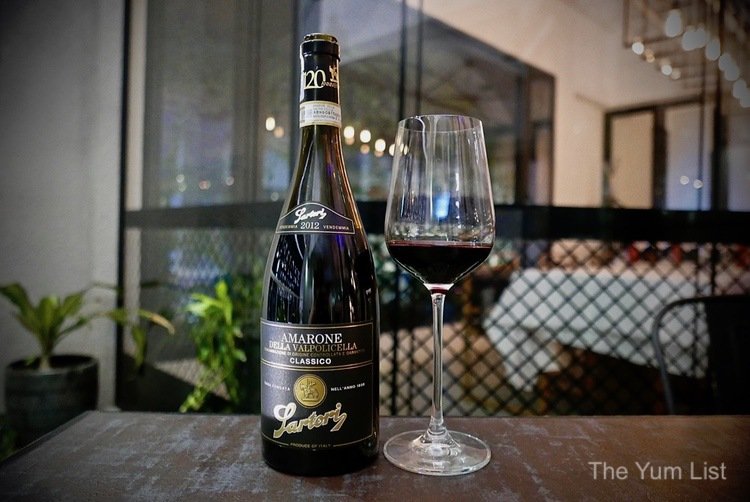 Andrea tells that the "120" range is true to Sartori tradition. It is only in the selection of grapes that the process is different. The celebratory blends offer a shadow of variance but the result is minor. "There are pinches of salt but the winemaking is very much our style. Even though the "120" collection is on another level, the approach remains the same."
The "120" range of Sartori wines are only accessible for the next six months. Though, with only around 50 000 bottles available of these premium vintages they are expected to run out much sooner. Those wanting to get their hands on a bottle or more in Malaysia should contact Dionysus Asia via this link.
Reasons to drink Sartori wines: history in a bottle; elegant expressions that hold strong to their core of tradition; how often do you get to celebrate 120 years?!
Sartori di Verona
Dionysus Asia
Ristorante Passione Italiano