Words: Monica Tindall
Photos: Rich Callahan
One of KL's most-loved Italian restaurants, Luce Osteria, has launched 2019 with a new menu. Besides the most popular items that regulars just will not allow to be removed, chef Christian Grandi has introduced around 20 dishes to welcome the new year. Today we get to try around half of them.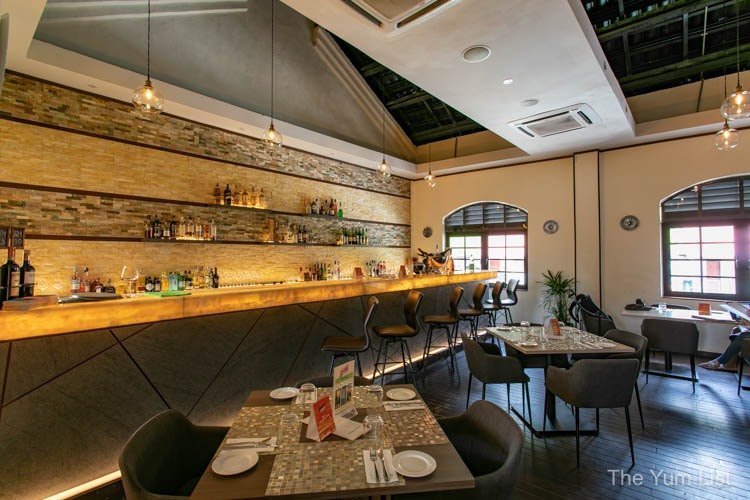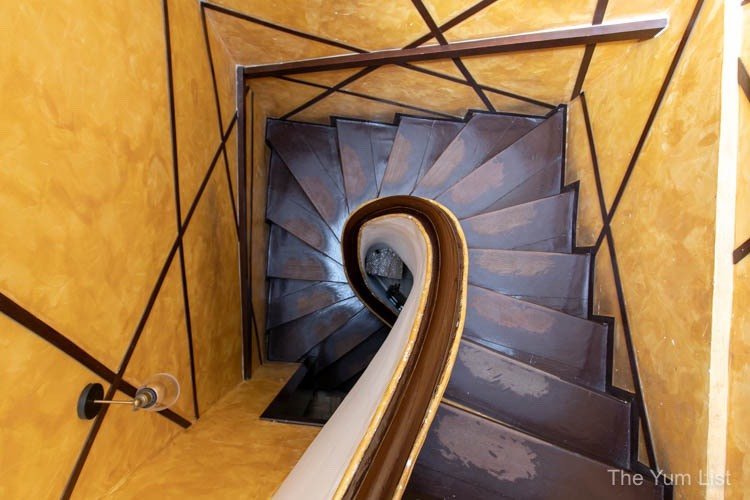 Lucia Osteria Menu – Drinks
The drinks menu at Luca Osteria is easy to read divided into aperitifs, digestives, classic and contemporary cocktails and then sorted by spirit base. It might be a new year but hubby and I still have our favourites and quench our thirsts with the familiar: Mojito (RM36) and Aperol Spritz (RM44). We're quite particular about how these drinks are made and the bar team at Luce make them just as we like. Firstly, we prefer dark rum in our mojitos and here they oblige. Secondly, I prefer my Aperol Spritz minus the soda and here it's just Aperol and prosecco. We give them a thumbs up for both recipes.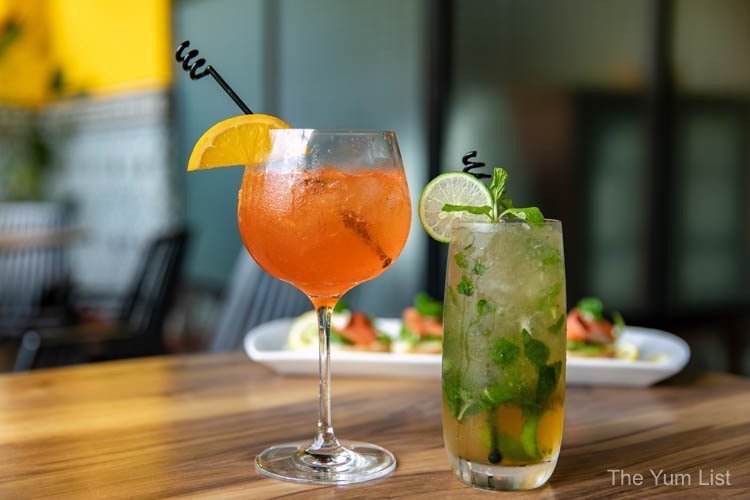 The wine list is equally well organized into reds and whites and again into profiles. There are eight wines available by the glass and over 50 by the bottle. Later in our meal, we move from cocktails to a red, a 2017 Errazuriz Carmenere from Aconcagua Valley, Chile (RM30 per glass or RM148 per bottle). With dark fruits and spice, it's a smooth pleasant wine going well with our tomato pasta, duck and pork.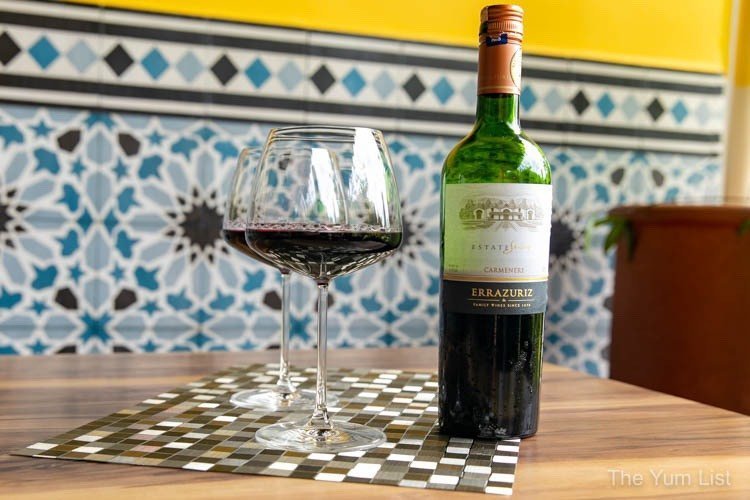 Luce Osteria Antipasti
Grilled rustic bread with cream cheese, smoked salmon and rocket leaves kick off the new beginnings with Bruschetta al Salmone (RM34). Thin slices of baguette are crunchy on the edges and soft in the middle. They are dense enough to hold the generous amounts of herbed cream cheese yet slim enough to allow the salmon to take the role of protagonist.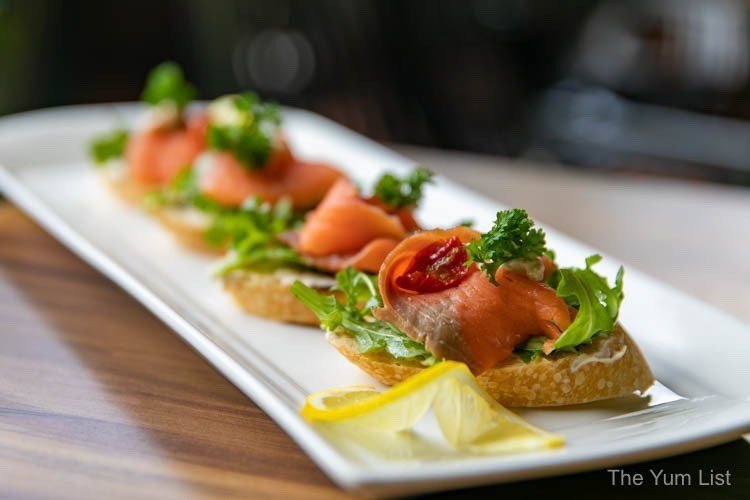 Providing something for the two meat lovers I'm dining with, the Carpaccio di Bresaola (RM38) features fine slices of the Italian air-dried salted beef. The dish is given vibrancy with rocket, shaved Grana Padano, dried figs, cherry tomato confit and lemon dressing. There is a lovely balance between fruity sweet and savoury. "It's just as simple starter," says chef, "made with quality ingredients."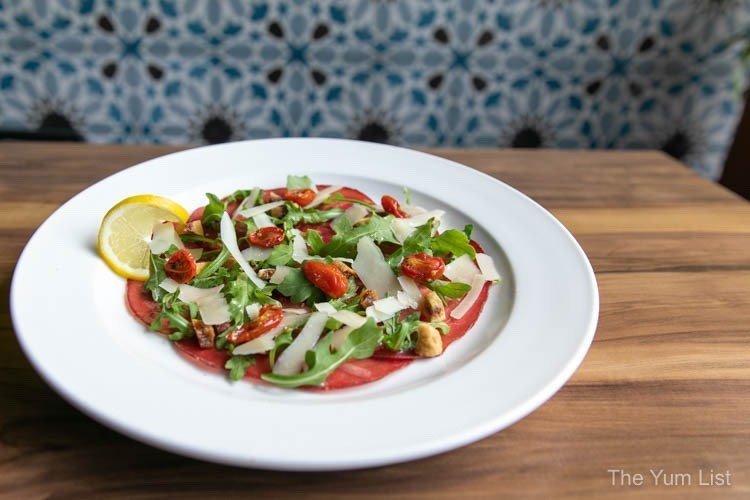 House Made Pasta at Luce Osteria
One of my biggest weaknesses is homemade pasta and the chef at Luce Osteria has seven on the menu! Chicche Della Nonna Alla Sorrentina (RM48) is a recipe of potato gnocchi with tomato sauce, basil and buffalo mozzarella. It comes out piping hot and we can tell before we've even forked in that it's going to be rich and luxurious. Isn't it wonderful how such simple ingredients – potato and tomato (and cheese, of course) – can combine to make such yumminess?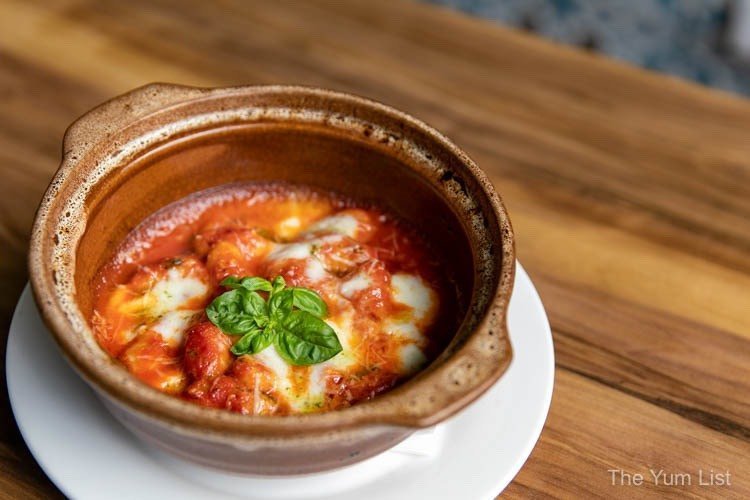 Luce Osteria – Rice
What better combination is there than al dente rice, porcini mushroom ragout and pork sausage? Risotto ai Funghi Porcini (RM50) provides just that and Rich (currently a photographer but formerly a chef) confirms my thoughts that this is a perfect example of just how risotto should be. Despite our large order, we almost inhale it to the very last grain.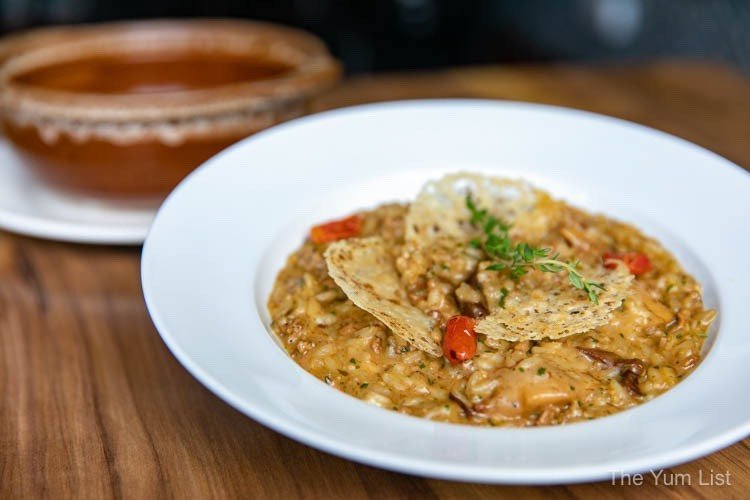 Luce Osteria Menu – Main Courses – Fish
Filetto di Salmone Arrosto (RM68) sees roasted salmon glazed with honey orange sauce, perfectly pink and moist in the middle. The lovely rosy hue is contrasted by crisp green asparagus and roasted potatoes. Chef tells again that this a straightforward dish, "nothing fine dining – it's casual here. I want to express this a lot. It's simple food done well."
Another recently introduced fish dish is the Filetto Di Pesce Spada (RM88) – and I highly recommend you order it! Swordfish loin gets roasted and seasoned with green olives, capers, cherry tomatoes and a zingy lemon butter sauce. This is obviously a high-quality piece of fish. Classified as Sashimi Grade A, only the best part of the swordfish, the loin, is used. If you have tried swordfish before and did not find a fondness for it as it was too meaty or dry, you must try this and I guarantee it will change your mind. Yes, the texture is firm but the flesh is especially wet leaving a satisfying light liquid in the mouth with every bite. A must-order!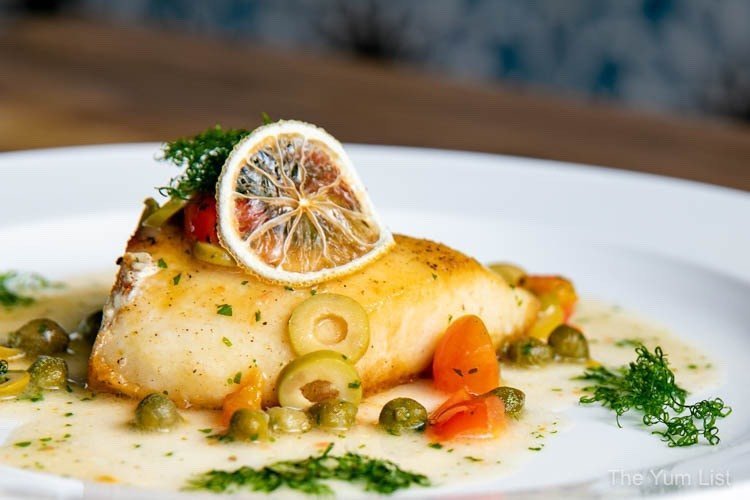 Luce Osteria Menu – Main Courses – Meat
Following the fish, it's time for poultry to take centre stage in the Fettine di Filetto D'anatra (RM68). Roasted duck tenders are fanned around the plate and served with a soft polenta cylinder. Aged balsamic sauce, orange zest and Parmesan have been drizzled, sprinkled and shredded over the top of the dish adding an almost festive appeal. Despite the pretty appearance, the toppings are significant contributors to the overall profile. In general, it all just works really well together.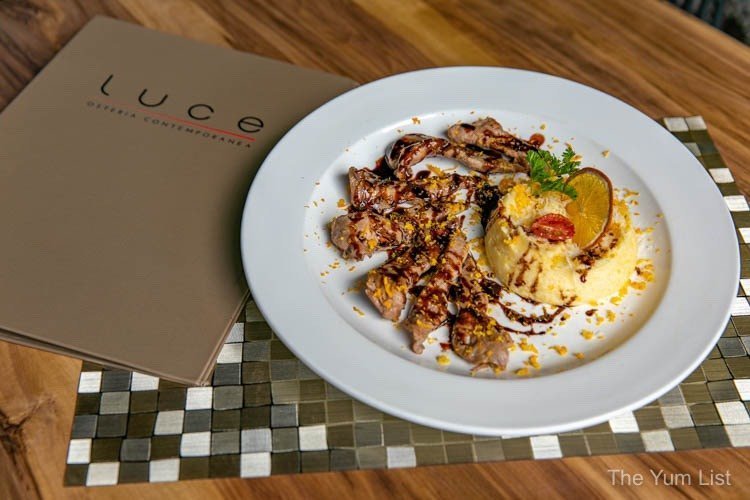 Besides a casual yet stylish setting and authentic Italian recipes, pork is a big drawcard for many to Luce Osteria. Not many Italian restaurants in KL serve pork so the Filleto di Maiale al Vino Rosso (RM74) should make a lot of people happy. Fried sage and rosemary top the plate and the red wine sauce is sticky and complementary – again the see-saw of sweet and savoury delight.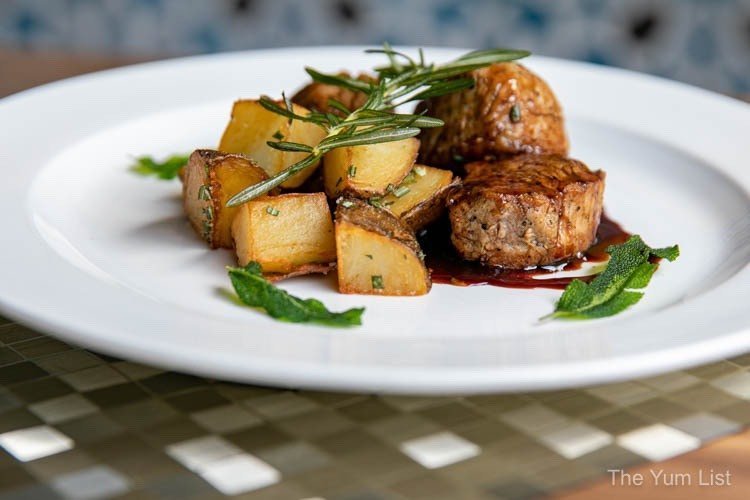 Dessert at Lucia Osteria
When chef makes the Homemade Zabaione (RM18) he remembers his grandmother and really wants you to try it even if it's not something that you are familiar with. His nonna used to make this for him every afternoon and he has such fond memories that he wants to transport you to his childhood and happy times in Italy. So please order it – not for nostalgia alone but also for its pretty layers of blueberry cream, aerated whipped egg yolks and delightful crown of chocolate crumble.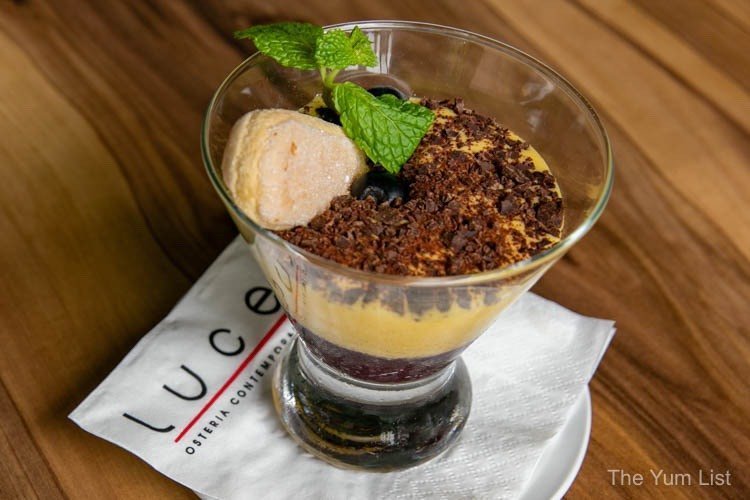 Lastly, one for the chocolate lovers, Tortina al Cioccolato (RM24) is a molten cake made with Valrhona Guanaja chocolate. Strawberry salad not only brightens the dark oozing mound but the tartness breaks up the sweet creamy bitterness of the chocolate too.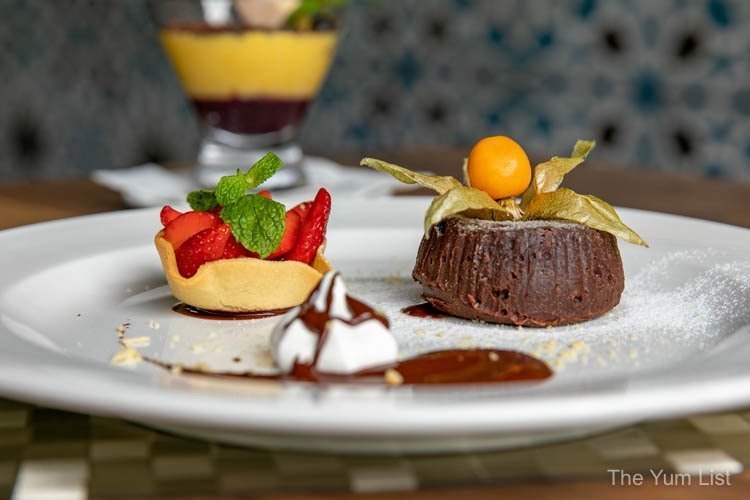 Special Offers at Luce Osteria
Monday, Tuesday & Wednesday: 10% off any pizza from the a la carte menu
Thursday: 15% off all cocktails all night long
Reasons to visit Luce Osteria: you can't go wrong ordering just about anything here but the three dishes that will last in happy dreams for weeks to come are the swordfish – Filetto Di Pesce Spada, gnocchi – Chicche Della Nonna Alla Sorrentina and risotto – Risotto ai Funghi Porcini. One of the few Italian restaurants in KL to serve pork. Pleasant setting with multiple dining areas. Please try the chef's Zabaione – this will make him very happy and honour his nonna in the process.

Luce Osteria, Italian Restaurant Old Malaya
10, Lorong Raja Chulan
50250 Kuala Lumpur
Malaysia
+603 2078 8008
www.luceosteria.com
www.facebook.com/luceosteria
Luce Osteria Opening Hours
Monday: 4 pm onwards
Tuesday – Sunday: 12 pm onwards