Frangipaani, The Republik
Words: Patricia Podorsek    Photos: Rich Callahan
How is it that a beautiful space can make good food taste even better? An excellent example of this mysterious phenomenon can be found in the newly renovated Republik, an elegant building designed in the spirit of a colonial mansion in Damansara Heights. Home to many eateries, this month we had the good fortune to test the offerings at Frangipaani. This beautiful new restaurant in Republik features the best of Indian street food in a luxurious and sophisticated setting.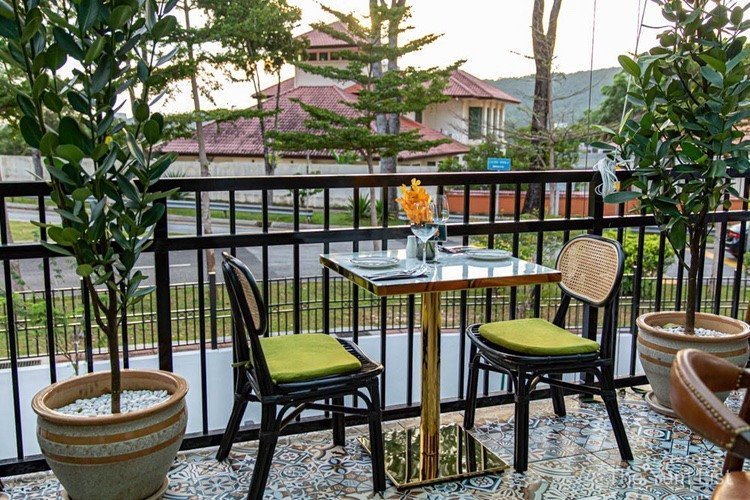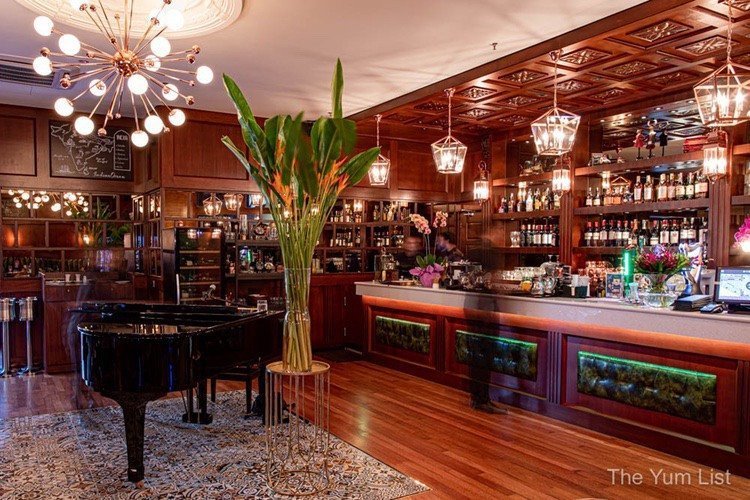 Frangipaani Bukit Damansara
Just opened last month, Frangipaani in Bukit Damansara has capitalized on the curved lines and alfresco design of the colonial architecture. Deep woods and mosaic tiles court stylish light fixtures for an elegant, romantic atmosphere that spills over onto an open-air patio fitted with a skylight. Potted palm trees add a touch of the exotic. A grand piano in the centre of the main room adds to the ambience, with live music featured every weekend evening.
Drinks
A romantic room deserves romantic cocktails, and here Frangipaani does not disappoint. Few drinks are as classy as a martini, and I'm excited to see a Chai Martini start off the evening. Spiked with aromatic ginger and star anise, this adult version of a chai latte adds cream to the vodka with a little Bailey's in place of the milk. Espresso martinis, move over – this could start a new trend!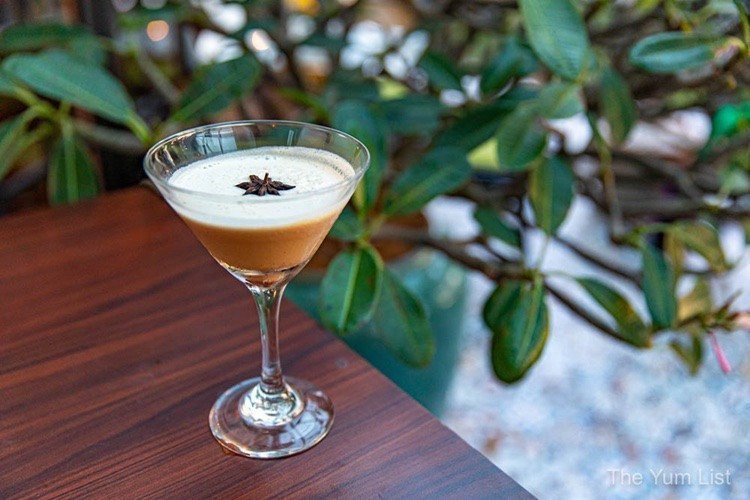 Our next cocktail reflects a more tropical note. The Indian Passion shakes vodka with passion fruit and spice and serves over ice in a sweet and salty twist on the jaljira. With a hint of chilli on the backside, this refreshing drink is fruity but not overly sweet with a lovely peach colour.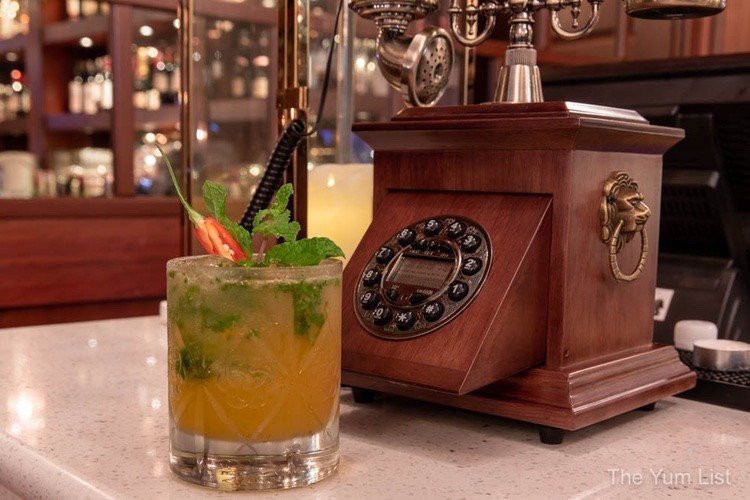 Frangipaani Menu
Many Indian favourites compose the lineup for tonight's menu at Frangipaani. Leading off is the Crab Rasam (RM30, serves 2), a shining star of Southern Indian cuisine. A dark maroon broth brings tomatoes, lentils, and warming spice together with bits of crab and ginger. Lime and coriander hang about the edges of the flavour, while a whole crab leg literally hangs along the top! The broth is gorgeous, rich from the crab and complex from the spices. This is a beautifully presented configuration of a local favourite.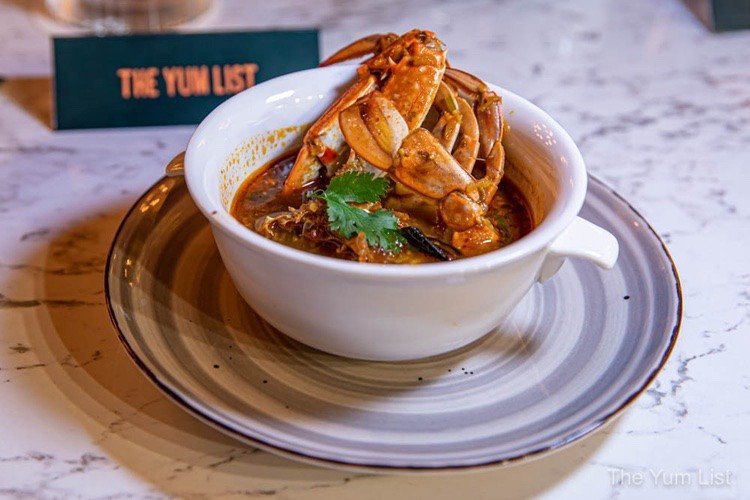 From the small plates section of Frangipaani's menu, we get a taste of the Aloo and Moong Sprouts Chaat (RM14) a lighter and healthier variation of its sloppier sister in Delhi. Arriving semi-assembled, diced potatoes and moong sprouts lie waiting for a squeeze of lime and some spicy mint chutney, which I promptly pour all over the salad mix. I scoop it up with the papads to find fresh tangy mouthfuls with a nice crunchy texture. More like a salad than a snack, the result is very bright in flavour.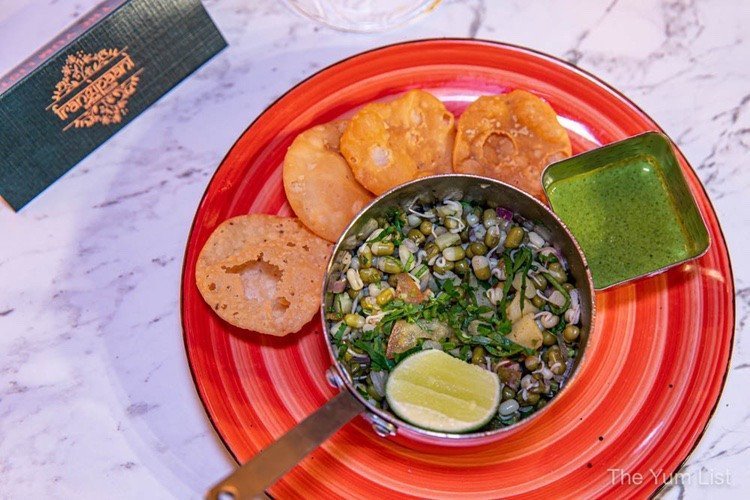 Mains
Moving on to the mains, Lamb Chops (RM72) arrive dressed in a masala curry, which we find velvety smooth and warming at the end. Marinated overnight in yoghurt and spices, ginger makes the meat so tender, it practically falls off the bone. Caning is ready to steal ours right off our plates when we turn to look at the piano! I can see that this might win the blue ribbon for the favourite of the night.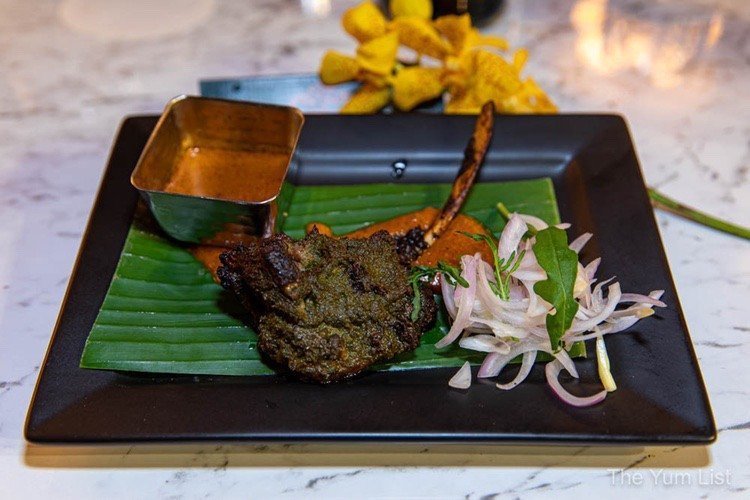 From the Green Boughs (vegetarian) selection, we try Frangipaani's version of Malai Kofta (RM28), paneer and potato dumplings in smooth cashew gravy. The sauce is sweeter and nuttier than the brown dressings typical of Indian cuisine. Plenty of buttered naan, served hot and crispy with black sesame seeds for extra crunch, helps to soak up the deliciousness.
Meatier mains include the classic Lamb Rogan Josh (RM38) and Butter Chicken (RM38). Both showcase the quality of the sauces coming out of Frangipaani's kitchen. The rogan josh is all rich tomato laced with ginger and coriander. The butter chicken is silky cream perfumed with cardamom. With sauces like these, we need to ask for more naan. We use the bread to wipe the bowl clean.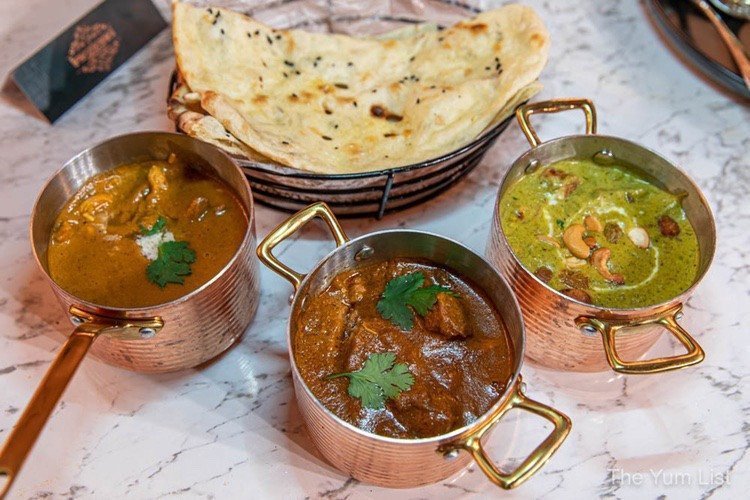 Rice
No Indian menu is complete without rice. Delivered in individual crockery, kept warm by a ring of bread, whole chunks of tender lamb are layered into rice and vegetables for Frangipaani's Mutton Biryani (RM35). Warm and cool embrace when spice and chilli meet creamy raita, sweet yoghurt laced with fresh cucumber and black sesame seeds. As a girl for all seasons, naturally, I spoon this all over my rice!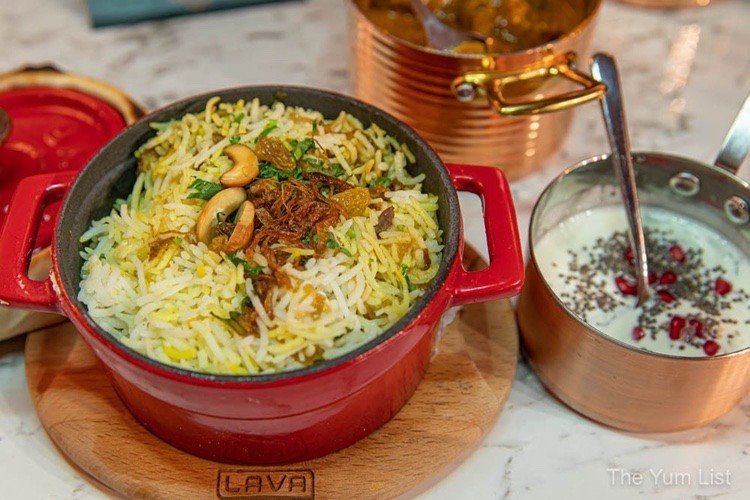 Desserts
As a general rule, Indian desserts speak to the sweetest of the sweet tooths among us. The Badaami Kesar Gulab Jamun (RM15) is no exception, filling a ball of dough with pistachio and almond before frying like a doughnut. Dipped in saffron honey syrup, this is everything you love best about sweet carbs: Flour, sugar, butter, honey and exotic spices rolled into one. It's delicious, but coming off a full set of courses, Mon and I are happy to share.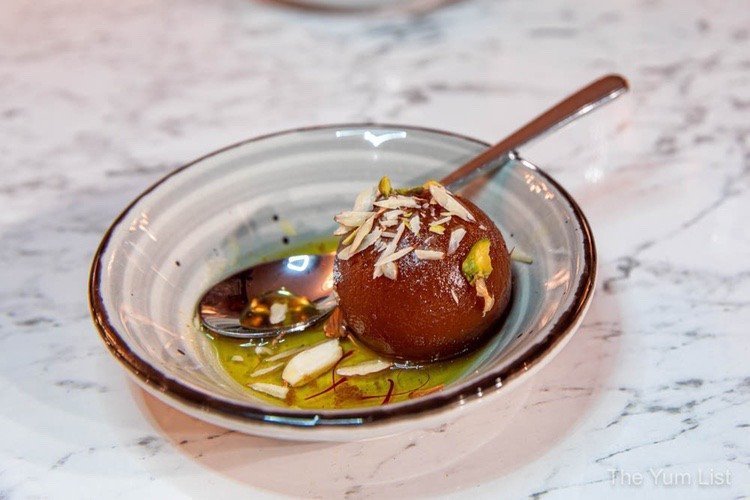 Frangipaani Indian Restaurant Review
The piano continues to play, and we are content to linger over drinks among the aromas and flavours of the meal. Living in KL, I sometimes make the assumption that the best Indian food can be found from small vendors on street corners around the city. Not only does the kitchen at Frangipaani at The Republik challenge that theory, eating in such a beautiful space makes the food and the whole evening even better than expected.
Reasons to visit Frangipaani Bukit Damansara: a beautiful decor enhances the experience of many Indian classics; don't miss the lamb chops or the biryani; and, treat yourself to a chai martini, either before or after dinner.
Frangipaani
Indian Restaurant
The Republik, Lot No M.03, Mezzanine Floor
Jalan Medan Setia
Bukit Damansara
50490 Kuala Lumpur
+60 3 2011 0030
www.facebook.com/frangipaani
Frangipaani The Republik Indian Restaurant Opening Hours
Dinner daily
Lunch Tuesday – Sunday
Reservations recommended
Find more Indian restaurants here and other great restaurants in the Damansara area here.
If you enjoyed Frangipaani, you may also be interested in FLOUR, which is just up the road.