Catena Zapata Wines
Words: Monica Tindall   Photos: Rich Callahan
Celebrating close to 120 years in operation, Bodega Catena Zapata is credited with elevating Argentinian wines to world-class acclaim. The bodega not only brought European wine-making techniques to the country but can also be thanked for being pivotal in raising the production and quality of Malbec. It's with great pleasure that we enjoy a wine-paired dinner at Prime in Le Meridien Kuala Lumpur curated by Argentinian chef Ramiro Moya with wines introduced by brand ambassador Tamara Amaya.
Catena Zapata Wines
Tamara shares that family-run Bodega Catena Zapata is a result of four generations of winegrowers. They were pioneers in planting cool-climate wines, and the prime position in the high-altitude terroir of the Andean region of Mendoza is responsible for producing wines that balance ripeness with fresh acidity. Along with premium wines, the winery is also known for its headquarters with a striking resemblance to a Mayan pyramid.
Catena Zapata Wine Dinner
Chef Ramiro Moya, also hailing from Argentina, is well-versed in the wines and curates a menu where both food and wine enhance one another.
Entrée
Launching the meal is Pulpo or octopus. It's accompanied by olive caviar, green garlic puree and cilantro foam, which provide just the right amount of pungency with a streak of bitterness. Catena Zapata Alamos Torrontés makes an ideal mate with its bold floral bouquet and lively citrus expression in the palate. Its crisp end pairs well with seafood in general but does particularly well with the smoked paprika on this octopus and tang from its dressings.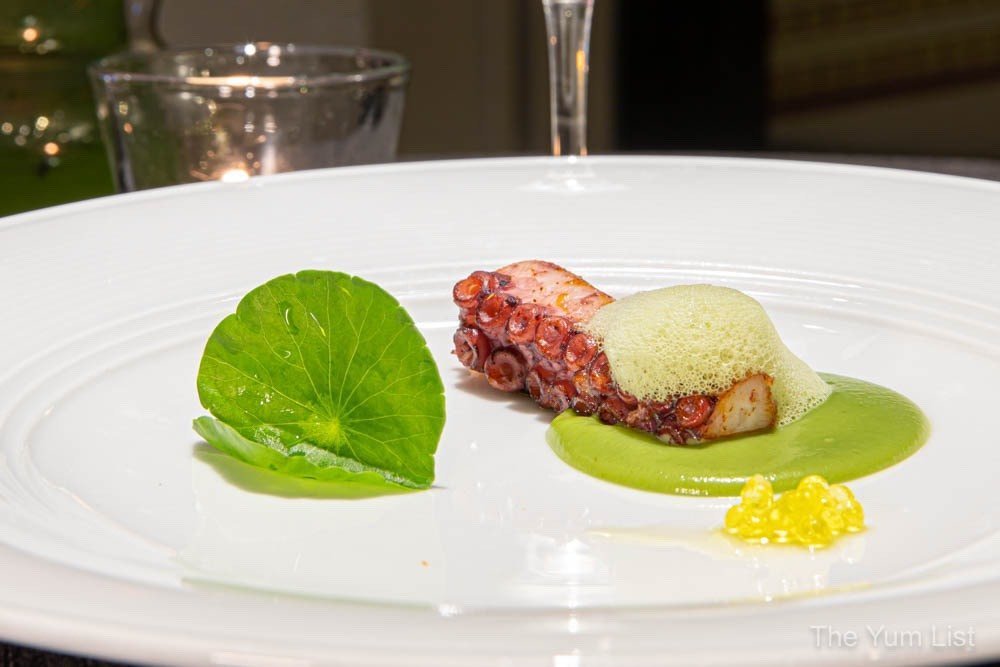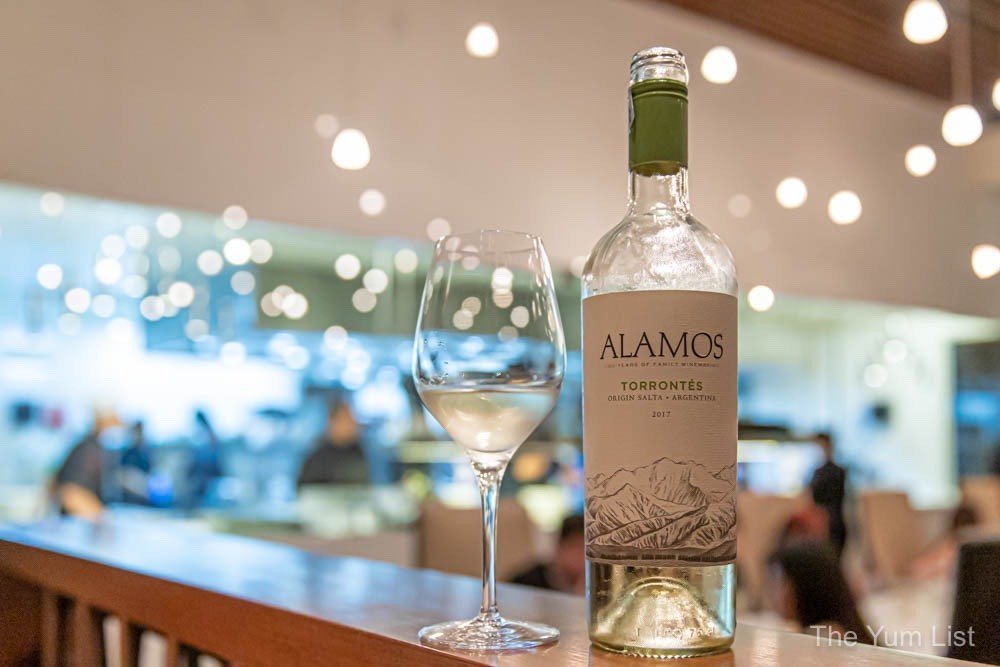 In Between
Kingfish Tiradito sees this Southern Australian fish sliced finely into a carpaccio. Its sweet, rich taste is celebrated with confit mushrooms, dill crème Fraiche and radish microgreens. The slightly higher fat content of the fish is complemented by the fruit, vanilla and spice on the palate of the Catena Zapata Chardonnay. The aromas of ripe citrus and tropical fruit with a floral thread are as equally delightful as is the crisp finish with a line of minerality.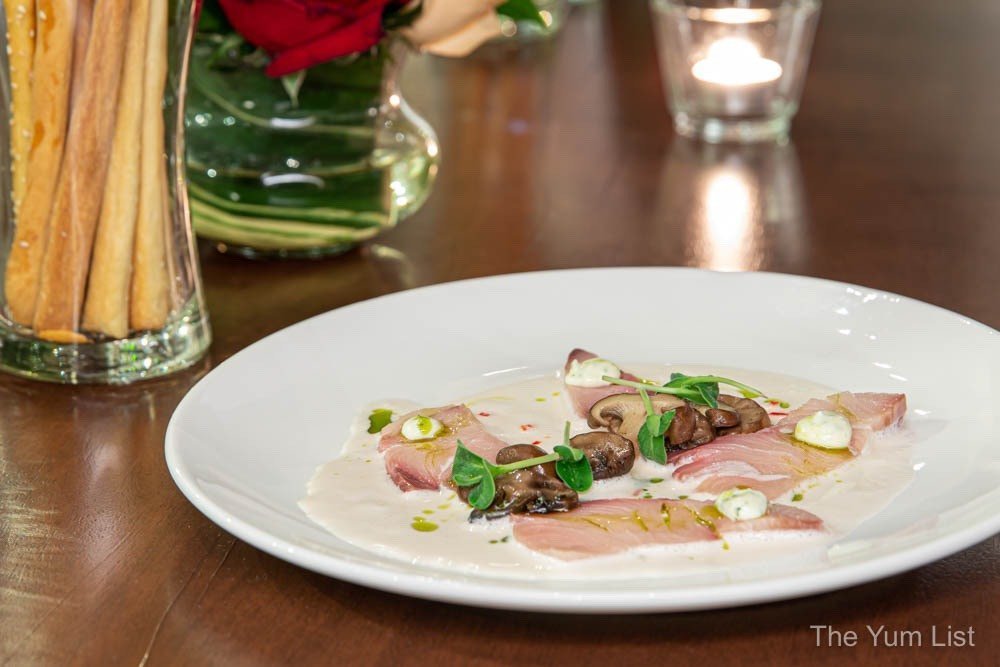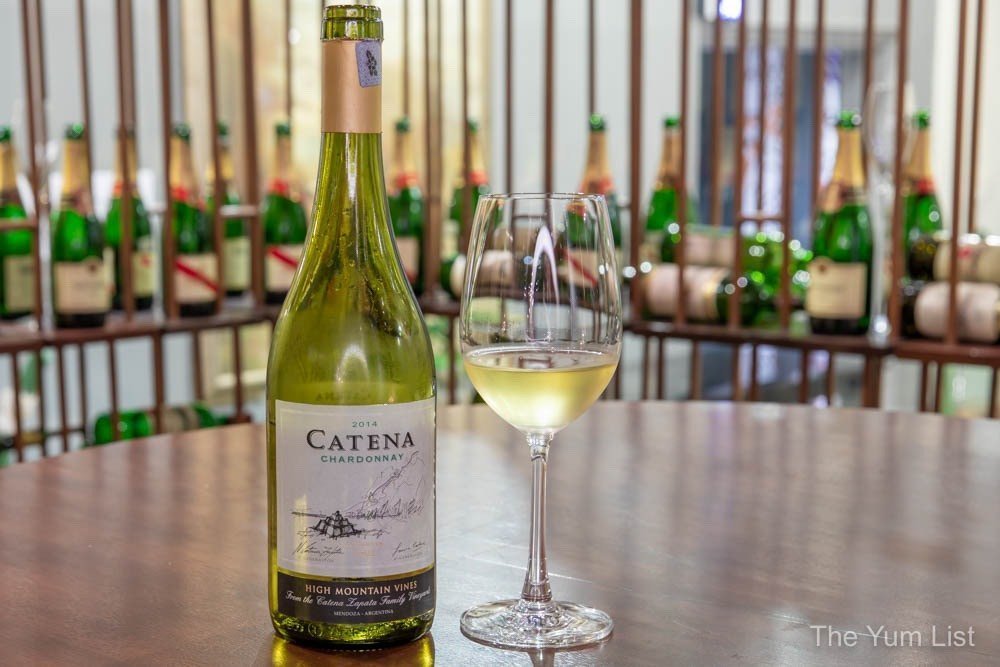 Main Course
Entraña y Mollejas, entrails and gizzards, are cooked with wagyu skirt, in a Catena Zapata Malbec sauce. Sweetbread with champagne and champignons and orange-glazed baby carrots balance the meal with some veg. Reiterating the sauce, Catena Zapata Malbec is a blend from three vineyards and offers aromas of dark fruits, a whisper of leather and a distinct earthiness. In the mouth, it's full of juicy fruit with cherry and plum on the forefront, giving way to a backdrop of chocolate. A little oak provides warmth, and it ends with soft tannins in a long lingering conclusion.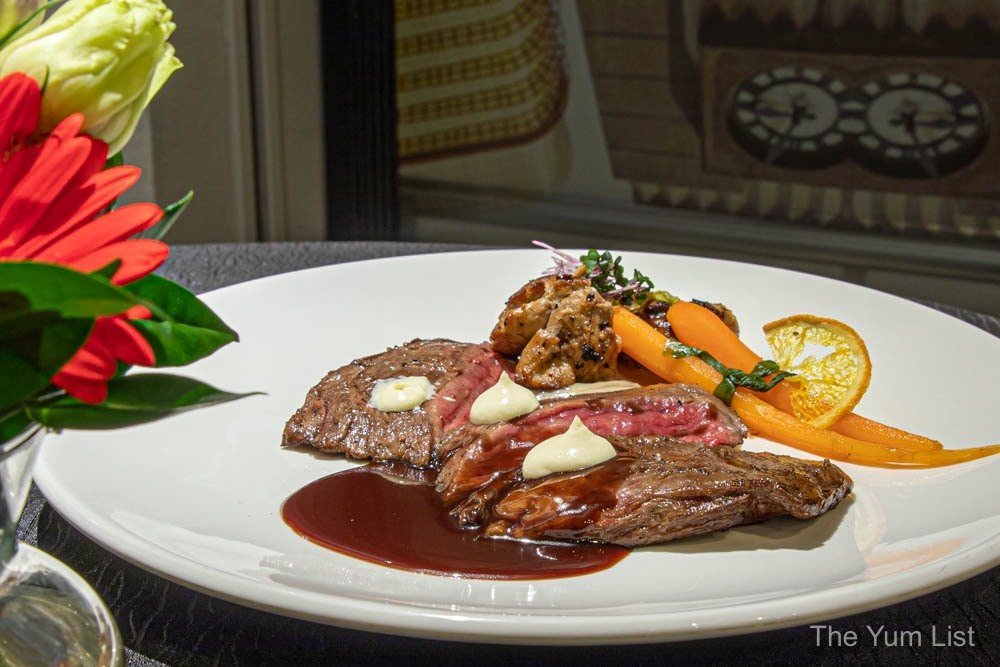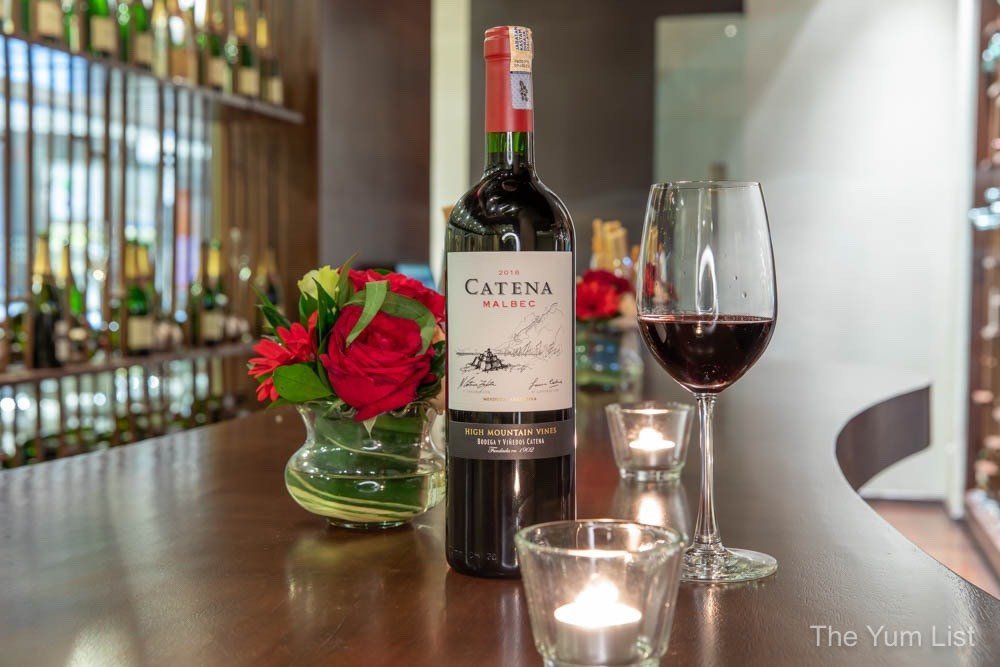 Sweet Ending
Knowing chef Ramiro (and having many fond memories of travels through Argentina) I was hoping for the Panqueque con Dulce de Leche as dessert. This homemade caramel is served inside a roll of thin pancake along with a burnt sugar top. Lime and mint granite and a mini forest-berries tart, held together by lemon curd, frame it. It is beautiful and offers something for every taste. The final wine for the evening, Catena Zapata Alta Malbec provides multiple layers of blackcurrant, some floral notes and a hint of smokiness in the bouquet. It fills the mouth with an initial big, bold fruitiness which develops into an elegant weaving of smokiness and spice, finalizing with crisp acidity and lush tannins.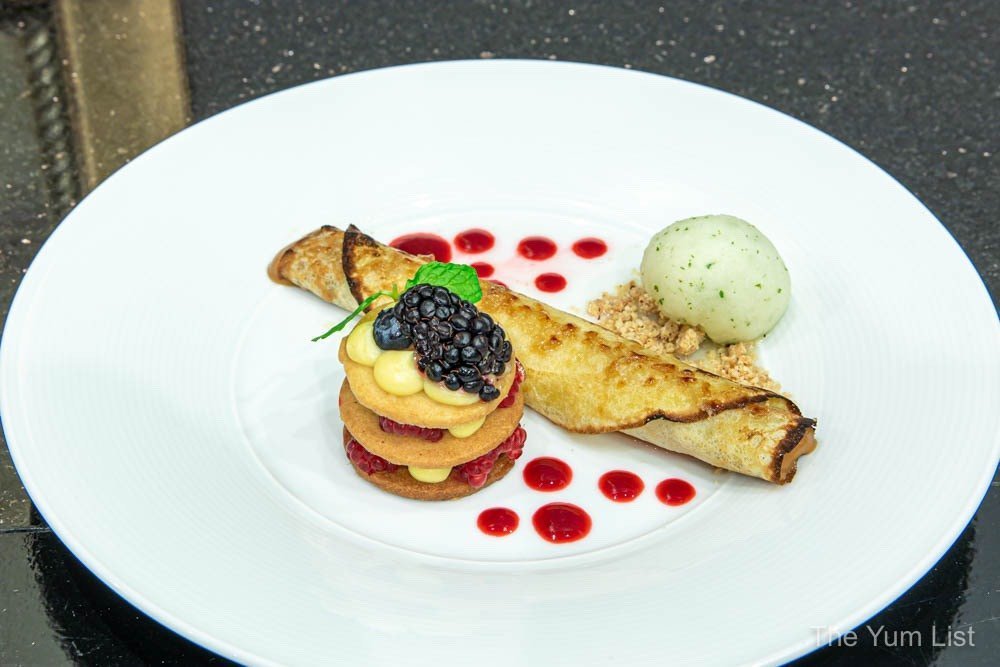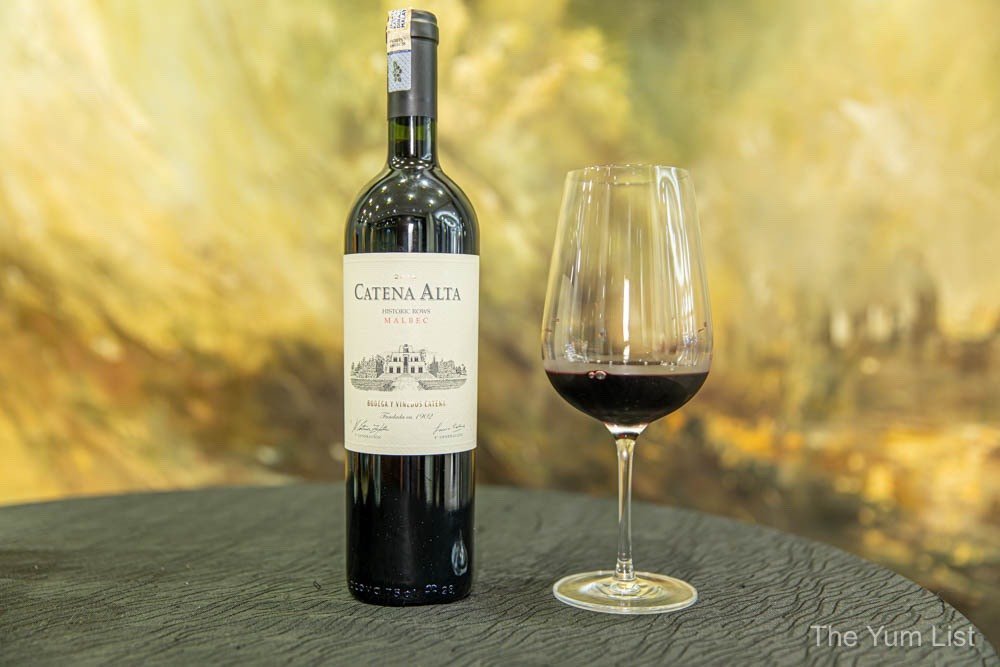 Coffee & Tea
For those wanting to punctuate the meal, Illy Coffee or Harney & Sons Teas is offered alongside PRIME cookies.
This Catena Zapata wine-paired dinner was priced at RM380 nett per person. Follow Le Meridien KL's Facebook page to be in-the-know for future events. Wines are available at the restaurant and also distributed by Milawa Wines & Spirits.
Prime
Le Meridien Kuala Lumpur
2, Jalan Stesen Sentral
Kuala Lumpur Sentral
50470 Kuala Lumpur, Malaysia
+6 03 2263 7434
www.marriott.com
Opening Hours
Monday to Friday: 12 – 2:30 pm & 6:30 – 10:30 pm
Saturday & Sunday: 6:30 – 10:30 pm