Best Brunch in KL 2020
Monica Tindall
Brunch at The RuMa KL has evolved greatly since its inception. We felt our first experience was more similar to a high-tea than what we expected of a Sunday brunch. Things have changed, however, and the kitchen team at ATAS are consistently maturing. As they settle into their new digs and seek feedback from their guests, they grow and develop. It's an exciting place to be and we're especially fond of this stage in evolution – one that celebrates local ingredients in their glorious diversity. We have such positive thoughts about this breakfast-lunch that I'm pegging it to be in the running for the best brunch in KL 2020.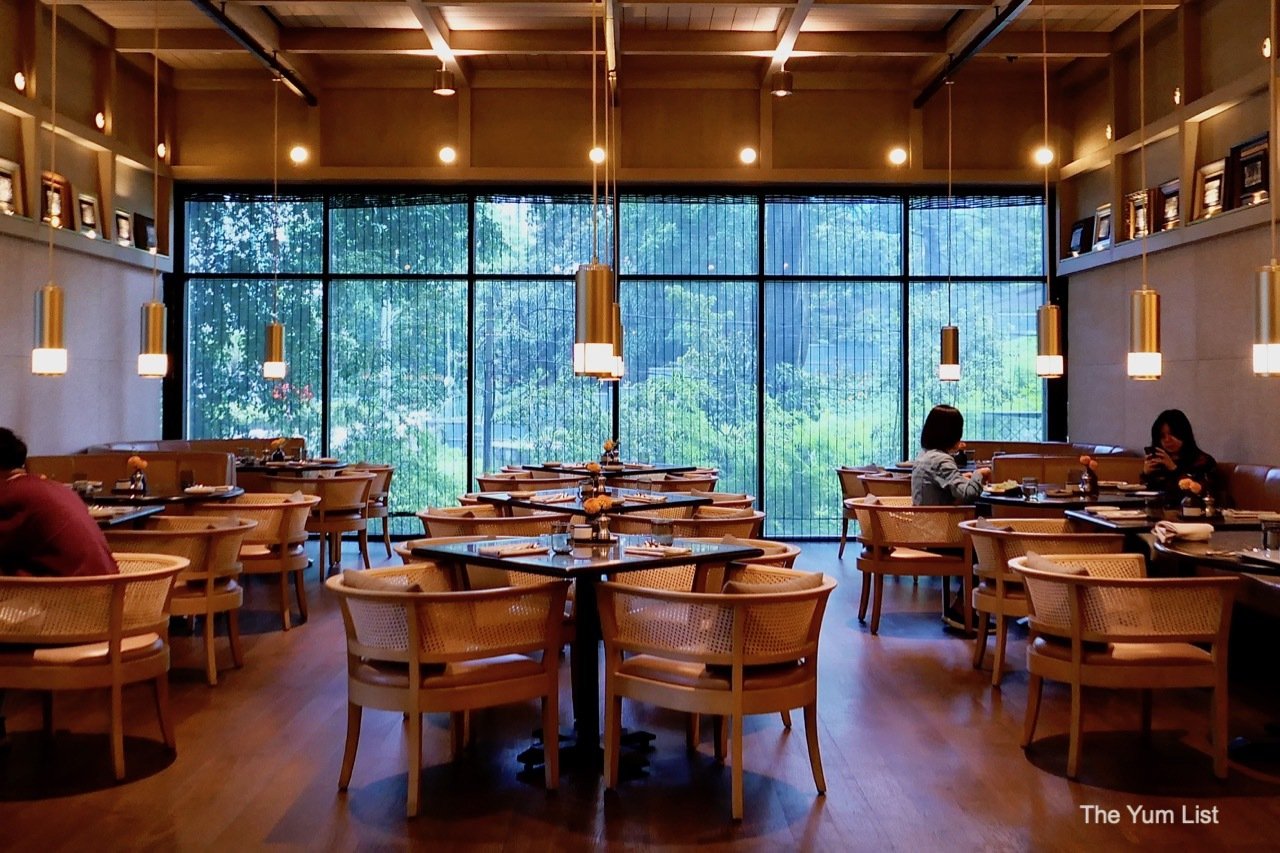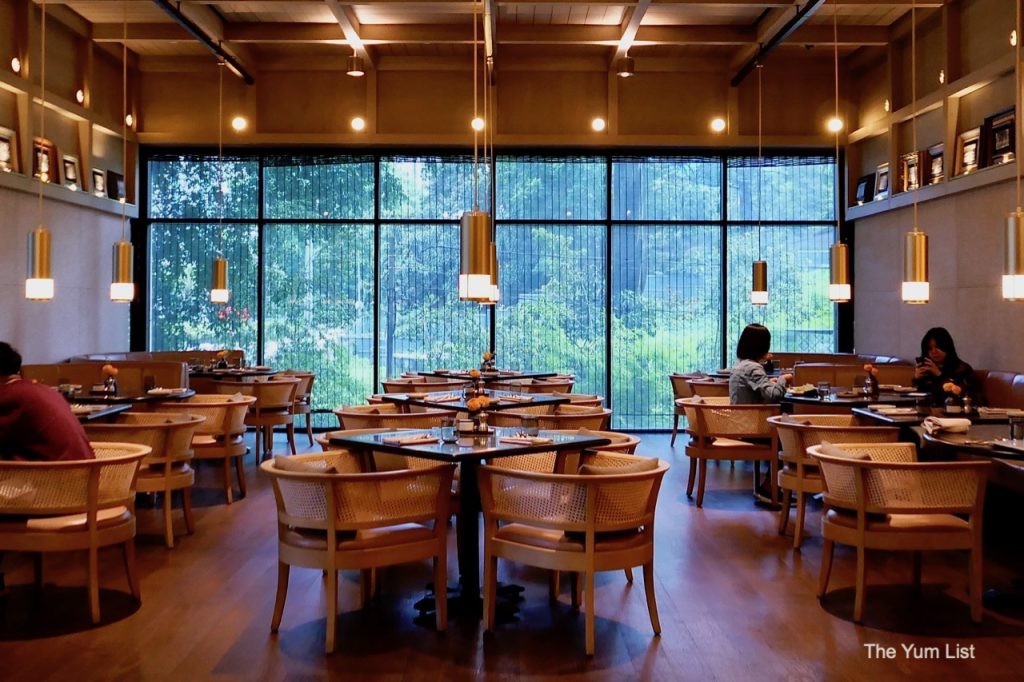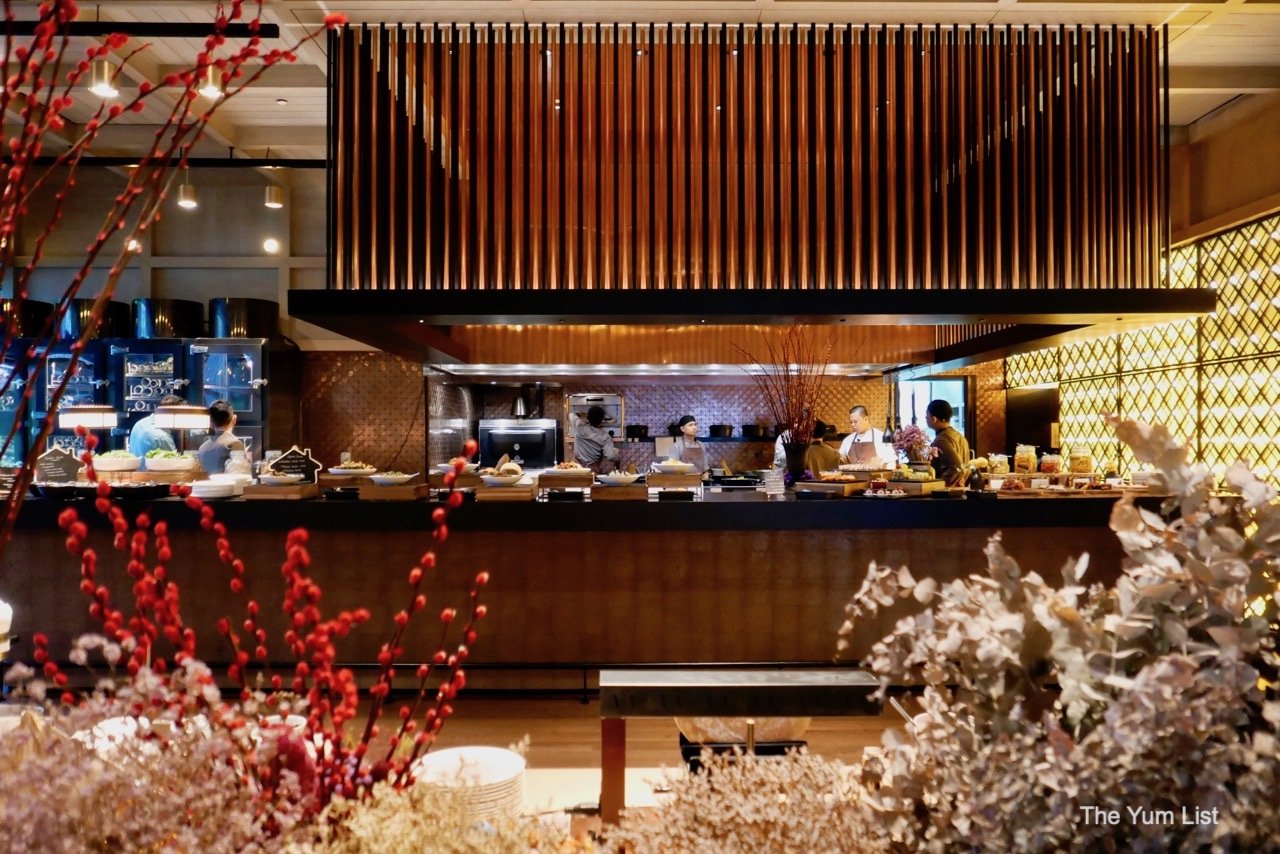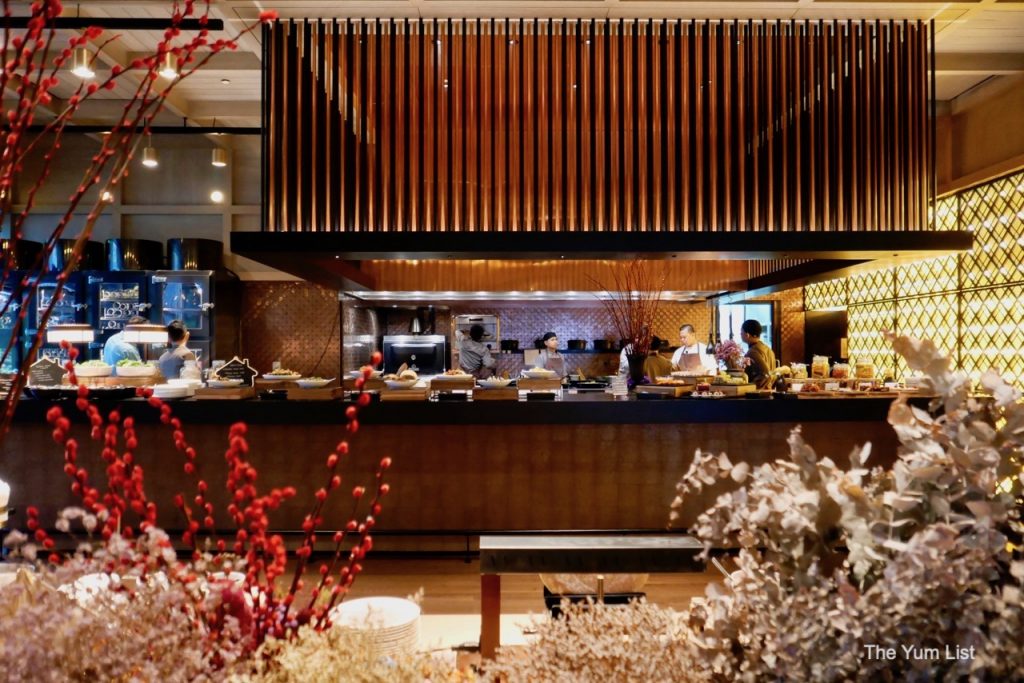 Best Brunch in KL 2020
As a couple with strikingly different desires, the new Sunday brunch at ATAS does particularly well in catering to both hubby and my wants, within a compact, high-quality menu. I am all about healthy plant-based choices, while hubby thinks deep-fried chicken and two-inch-thick steaks are king. Often, we're underwhelmed by the standard of food in smorgasbord spreads and overwhelmed with too much choice and too many people. One of the reasons we think this could be the best brunch in KL 2020 is that the team at ATAS have struck a balance. They ensure plentiful choice and maintain excellence while preserving a mood of intimacy and calm.
Menu
As the menu is founded on fresh, seasonal produce, recipes may vary week to week. The team source the best of the best from local markets and design the Sunday brunch menu around their pickings. Aside from the variance in dishes, what I'm most impressed about is the abundance of whole foods stabilising the menu. Here we find duck, chicken, fish, beef and a select inclusion of seafood supported by a swag of vegetables, fruits, seeds and grains. The majority of diners will simply appreciate the quality and taste of what is on offer. Those with an awareness of nutrition, however, will be doubly pleased.
To Begin
Salads, cold cuts, terrine and seafood get us started. Garden goodness is saluted in the rainbow display of vegetables. There are far too many to name here but some of my favourites are the fregola salad with almond and mint; pumpkin with dry yoghurt and pomegranate; and the grilled Mediterranean vegetables with delicious red pepper relish. The cold cuts and terrine display are eye-catching in their design. Vegetable aspic is probably the prettiest savoury jelly I've seen and the house-smoked salmon roulade should not to be missed. Lastly, for appetizers, seafood on ice is a hot ticket amongst diners. Oysters, prawns, mussels and clams come with nearly two handfuls of condiments. I most enjoyed the mignonette.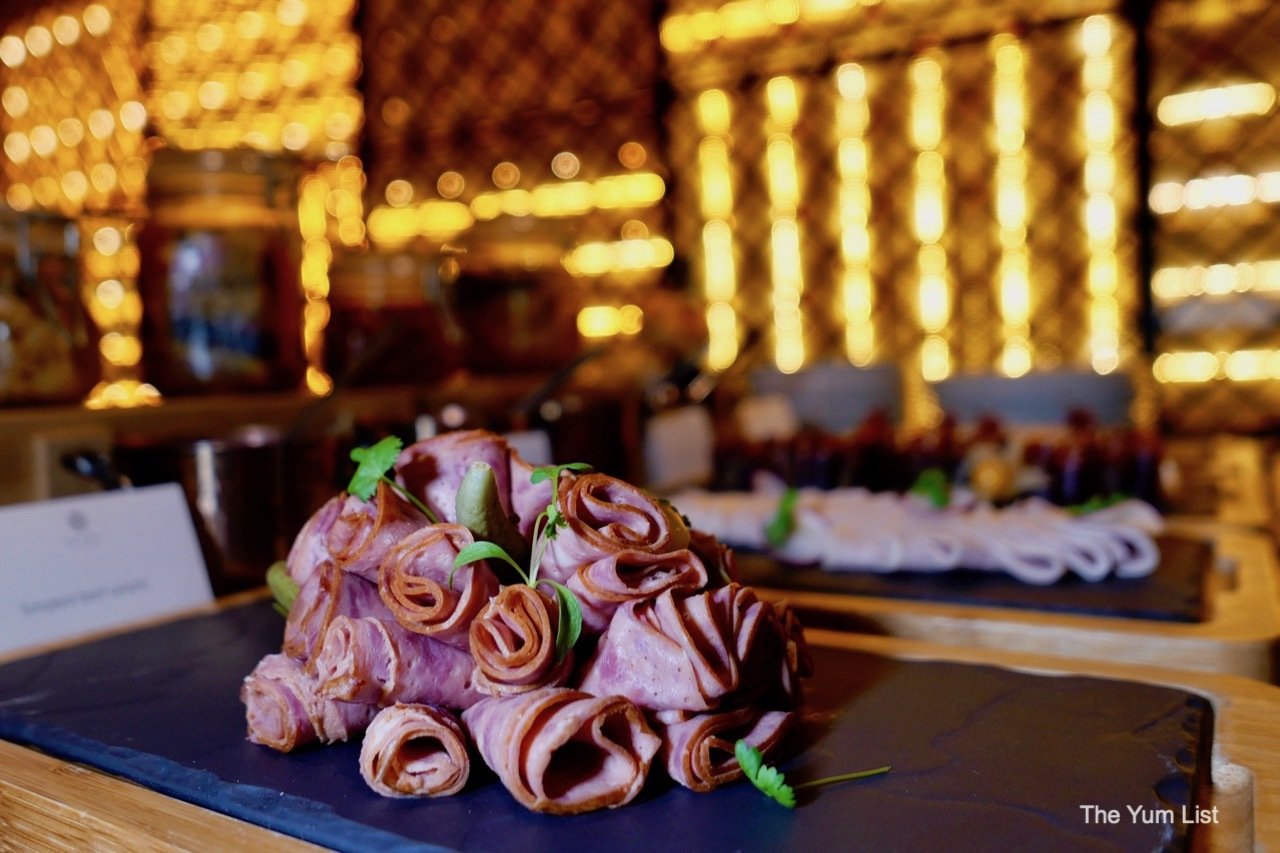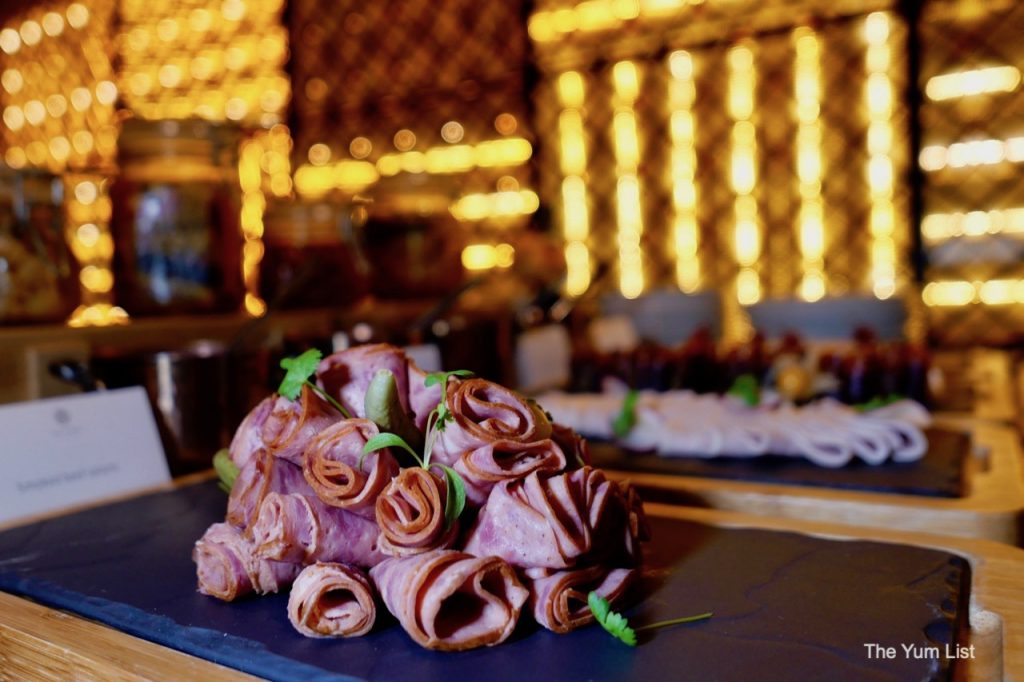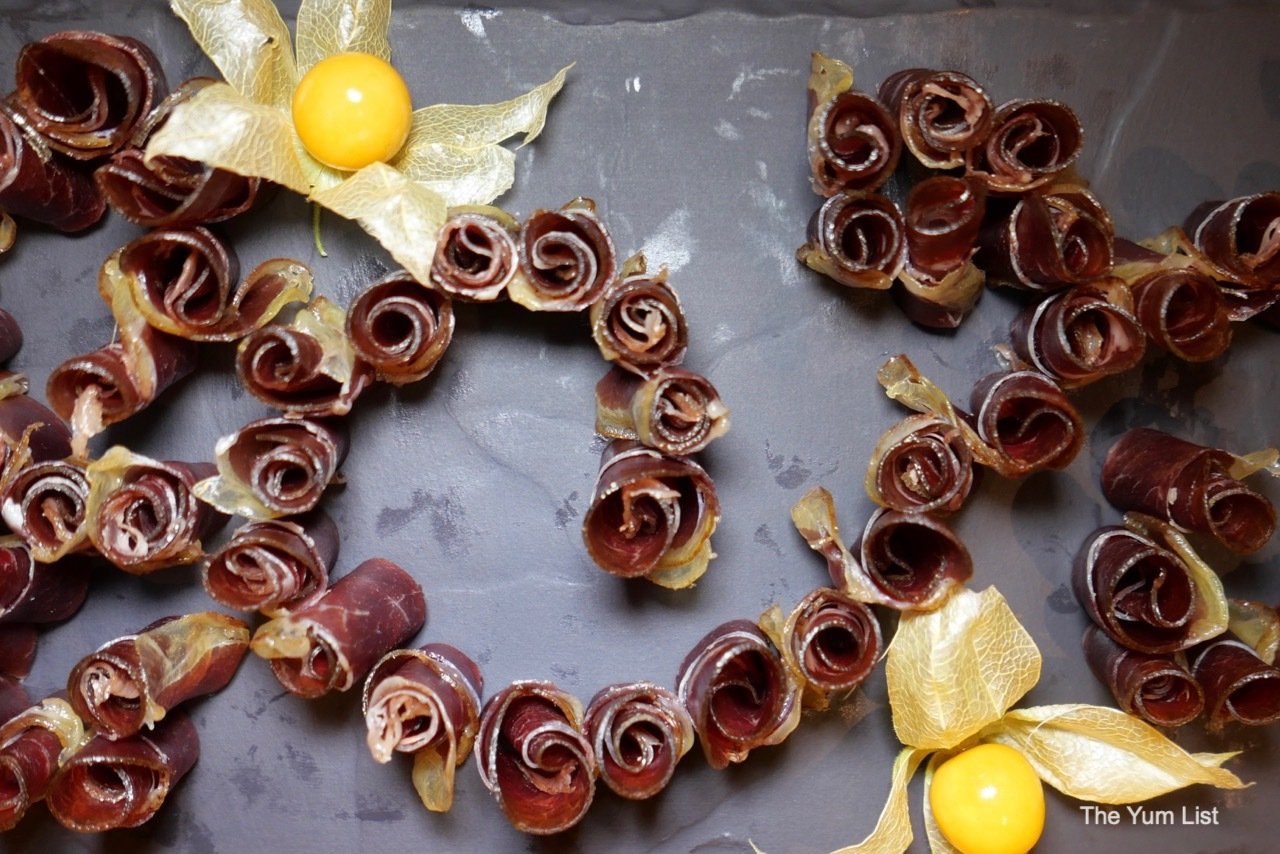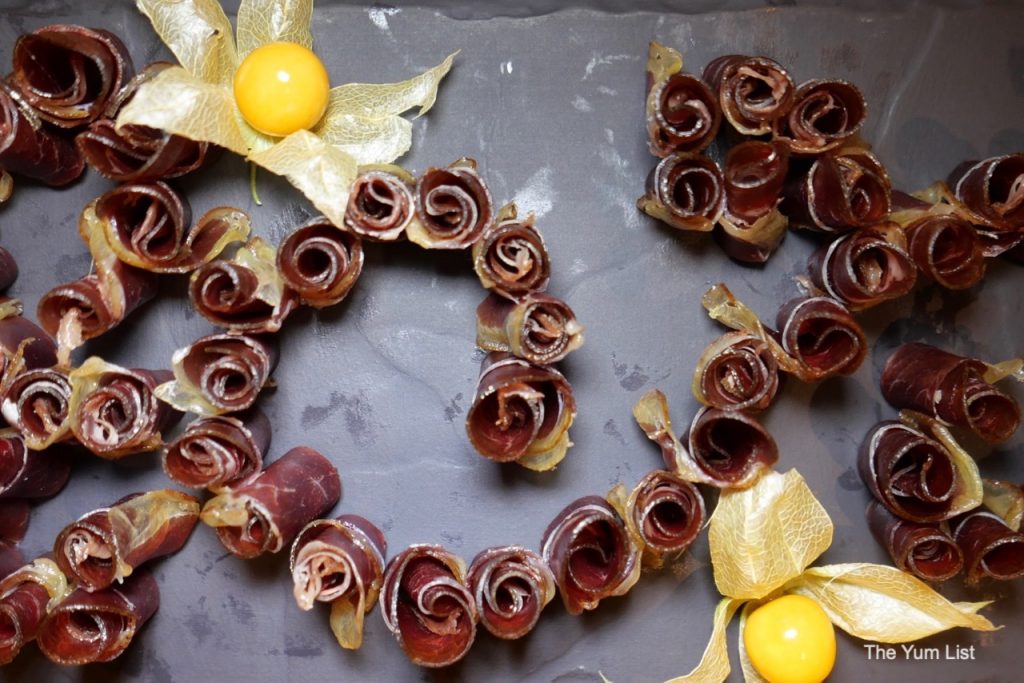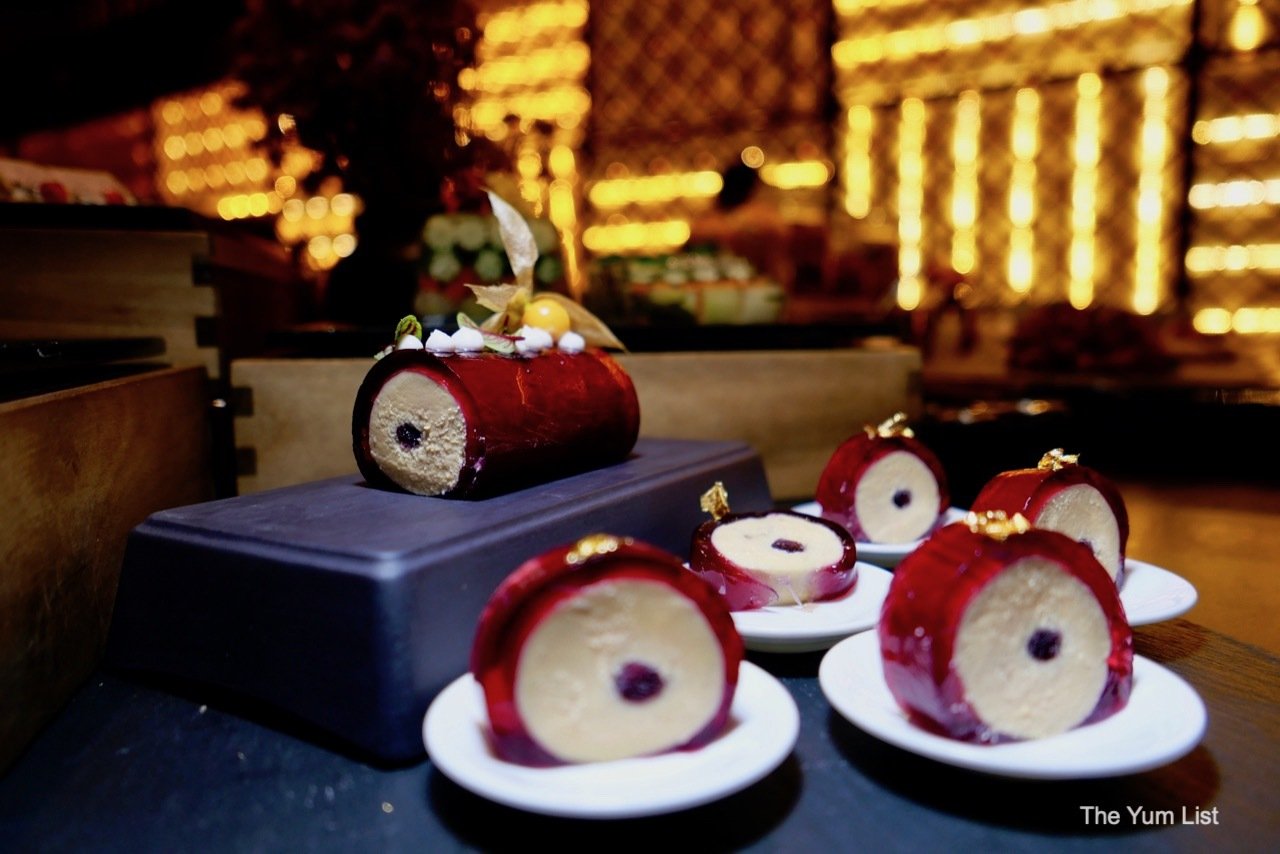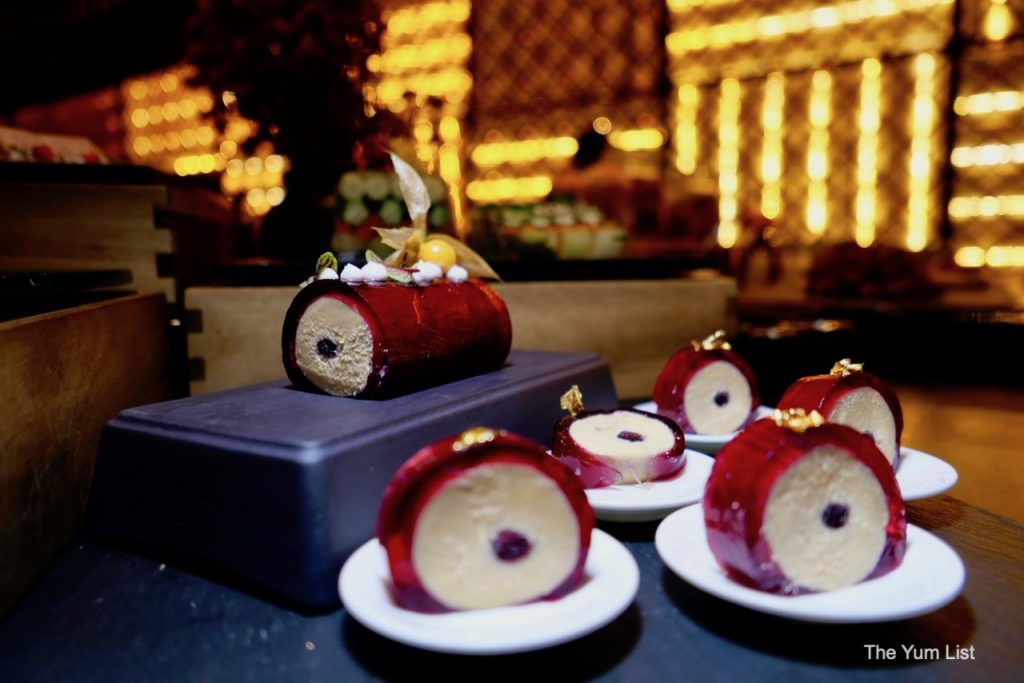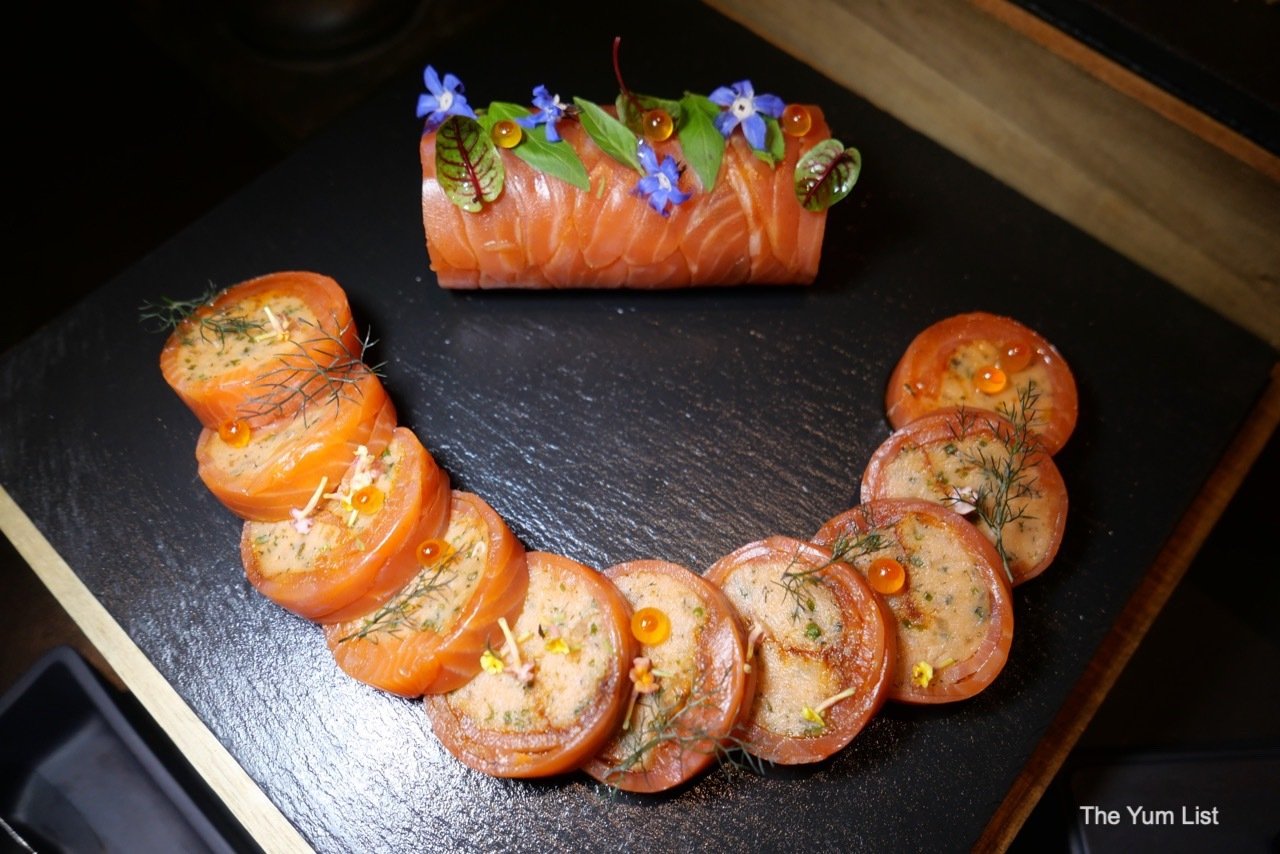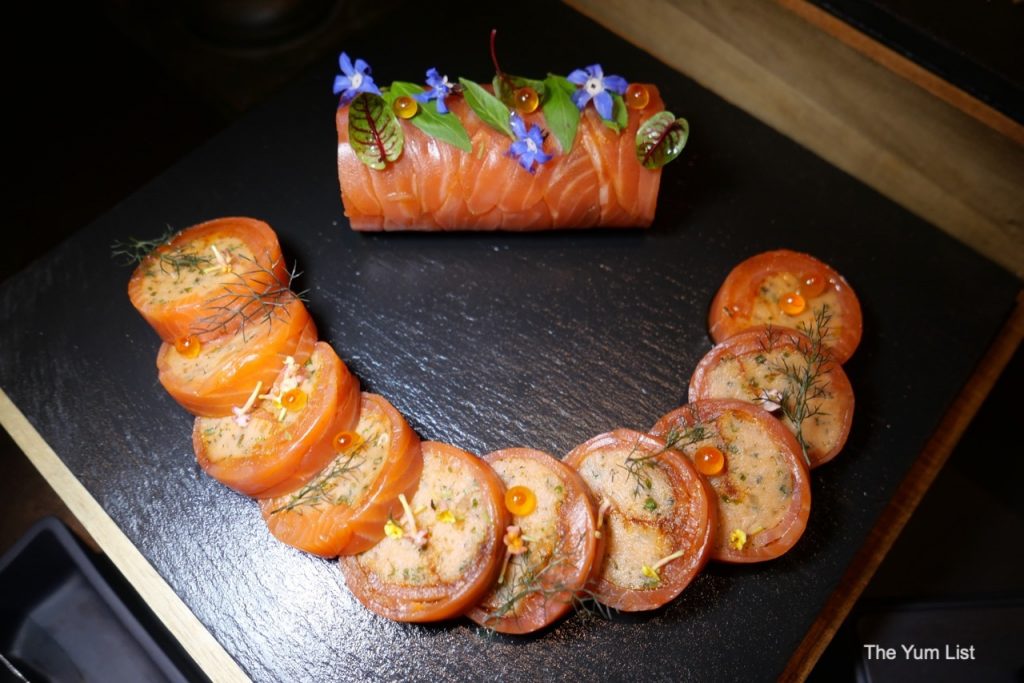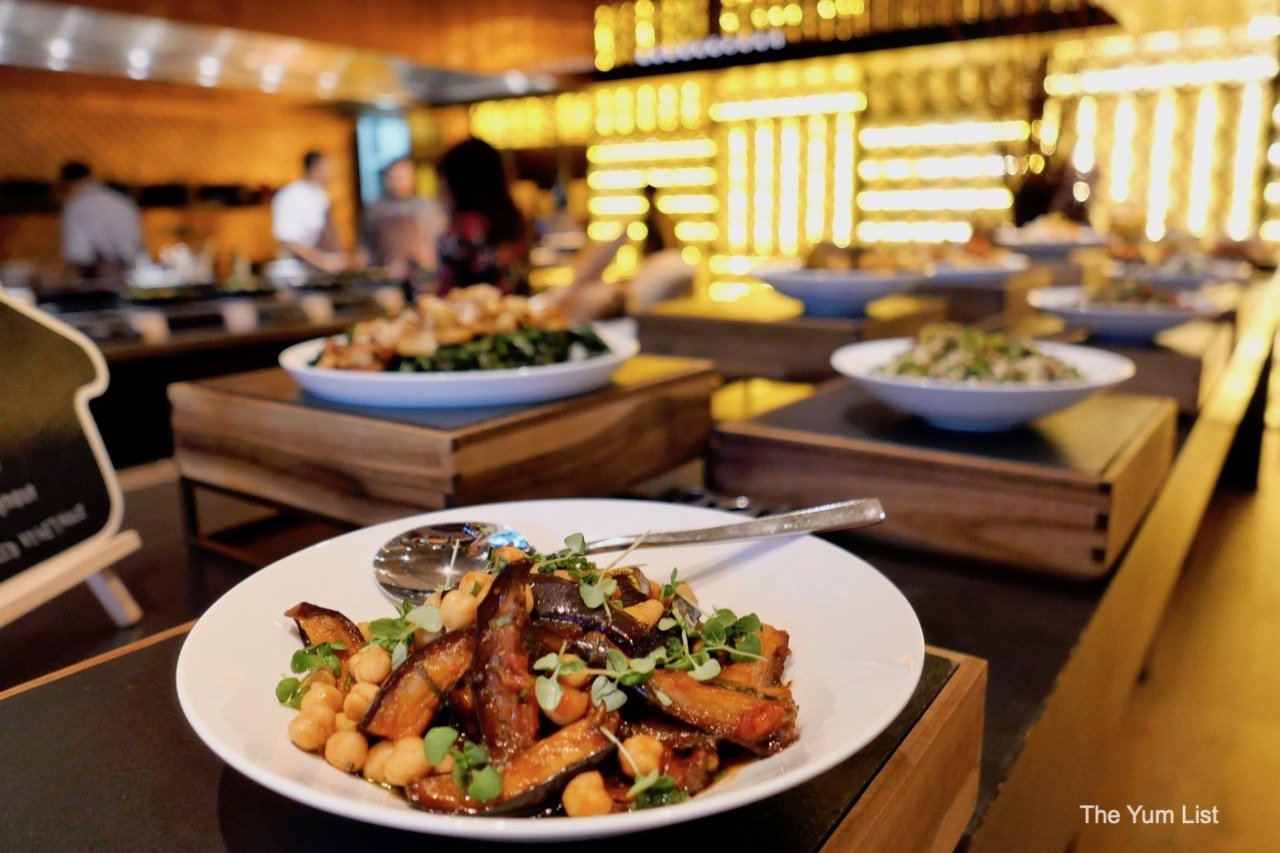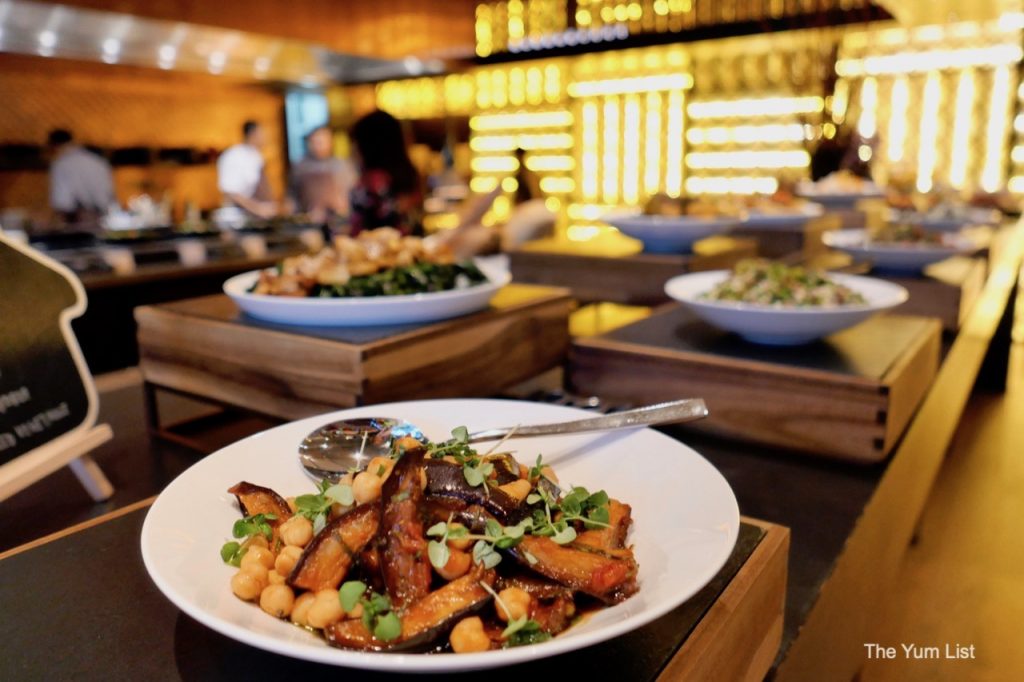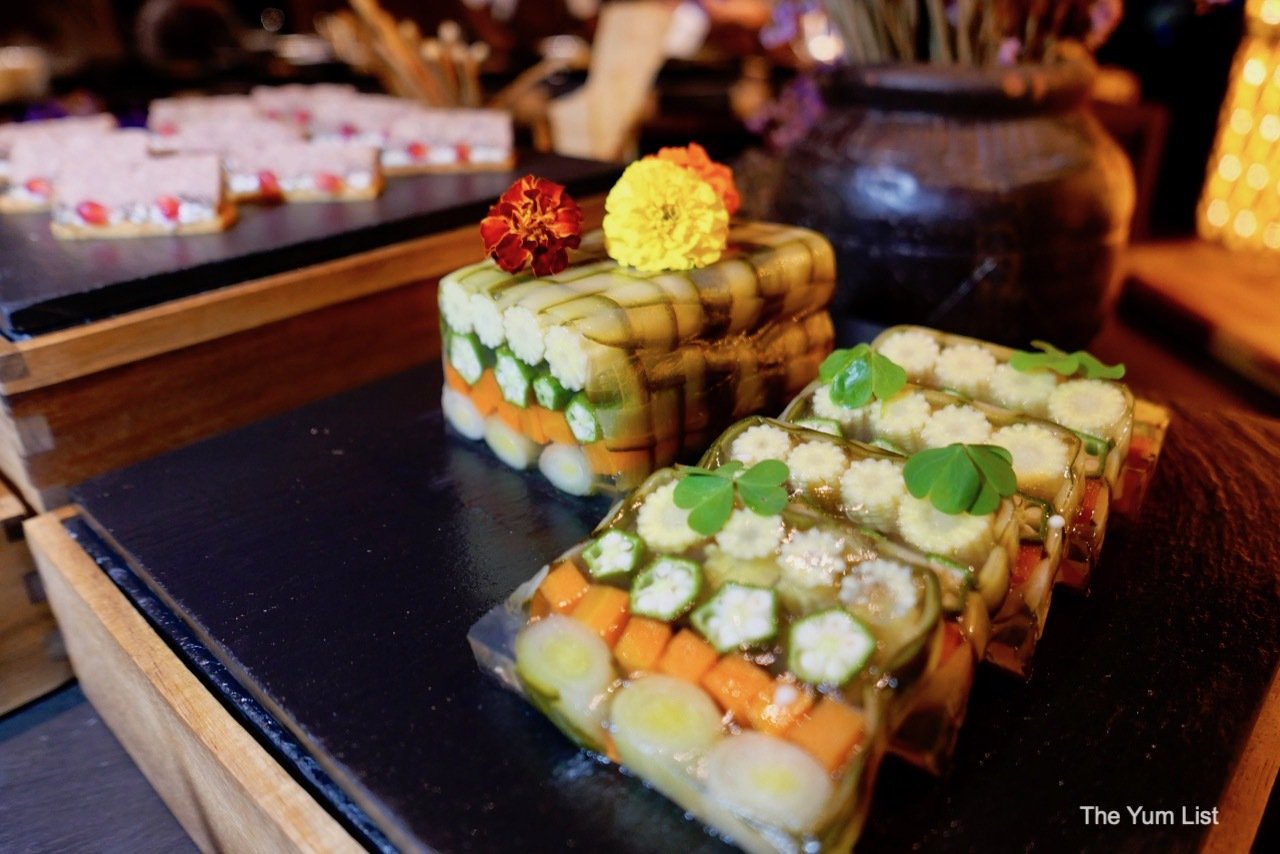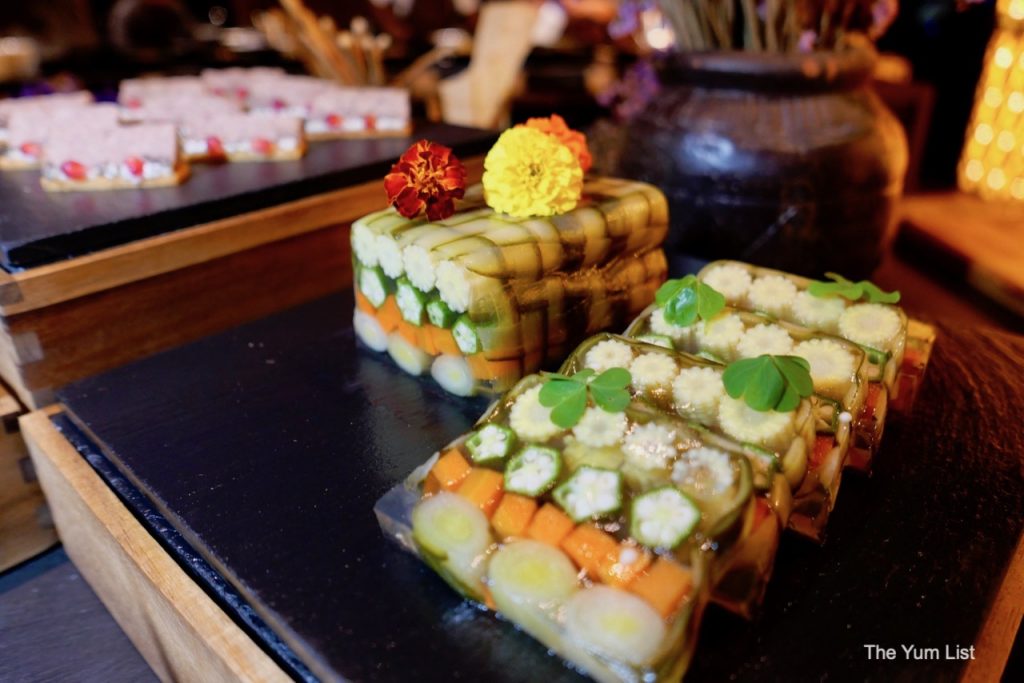 Mains
It is wise to only nibble on the appetizers as there is so much to try also from the mains. A counter running the entire length of the kitchen holds a tempting line-up of hot dishes. Again, I admire the amplitude of plant-based recipes. Patatas bravas, ratatouille and heirloom vegetables all leave my plate with a nod of satisfaction. Animal protein is treated exceptionally well and we highly recommend the beef pie, seabass in beurre blanc sauce, and roasted chicken leg with thyme. Do save space, however, for the chef's live station (recipe changes weekly), where staff are on hand to carve up chicken wellington tableside and bathe it in truffle jus just before serving.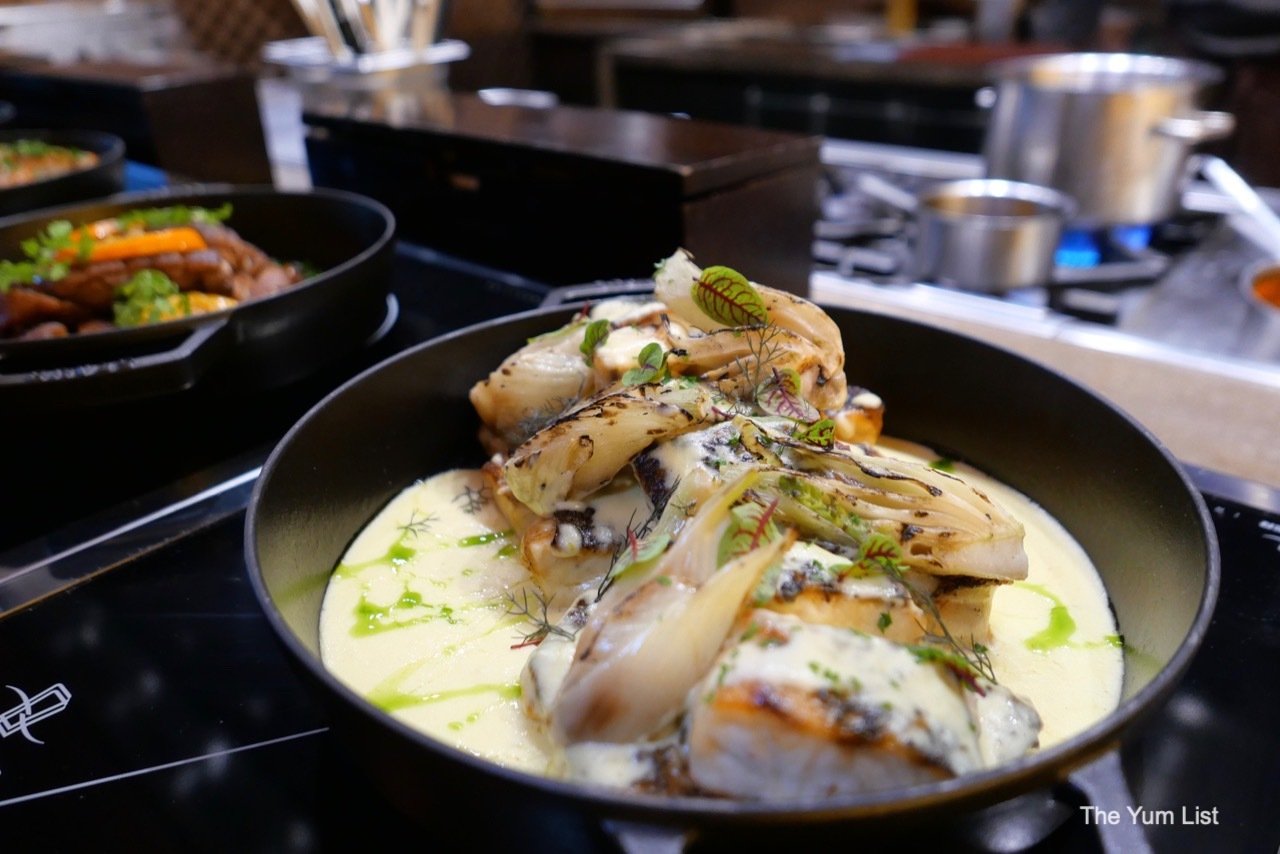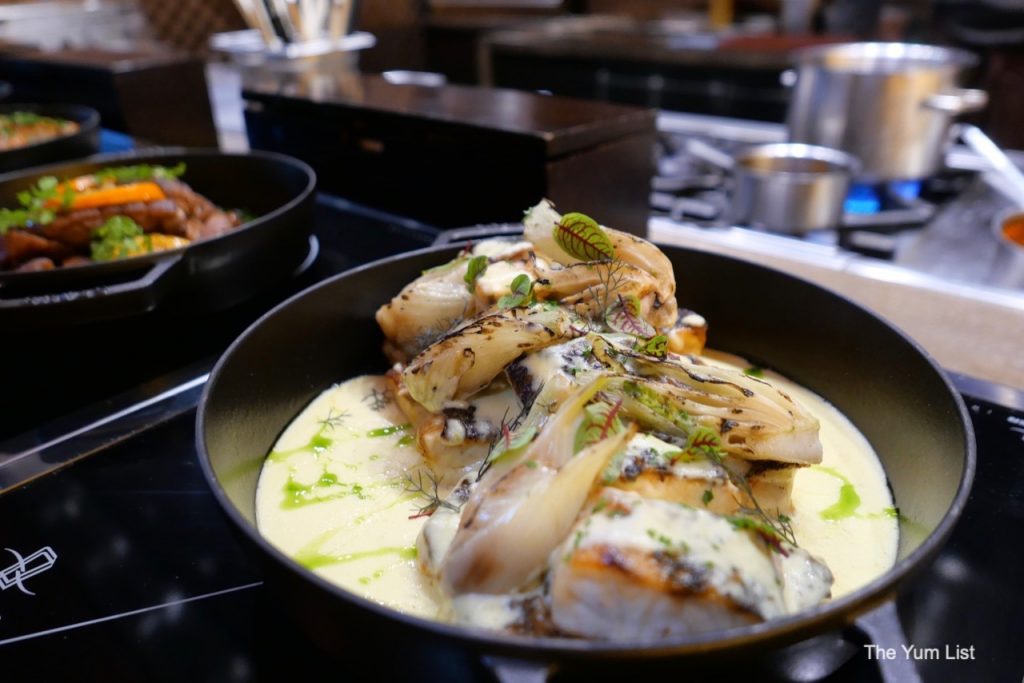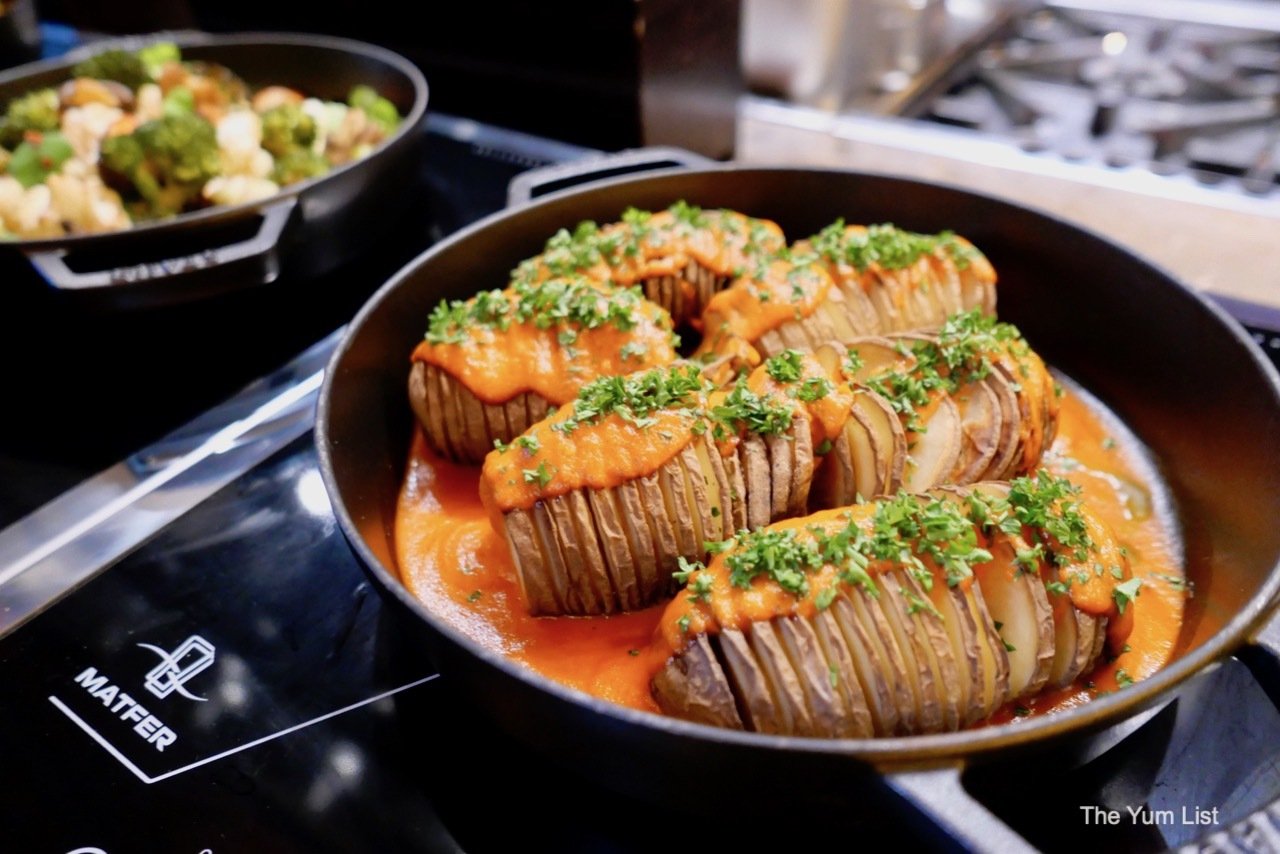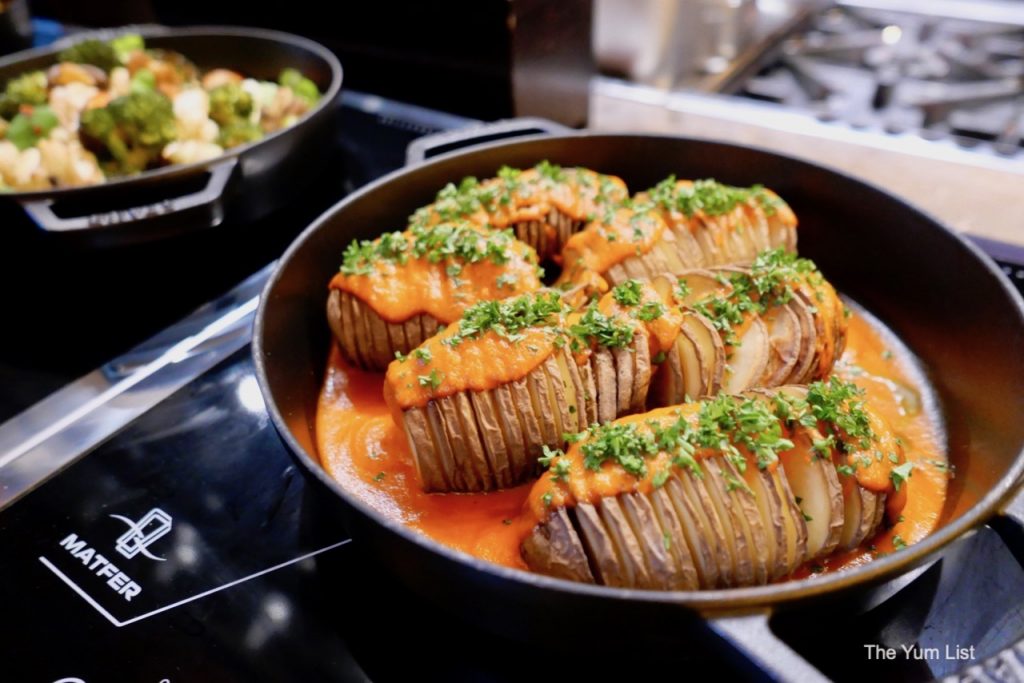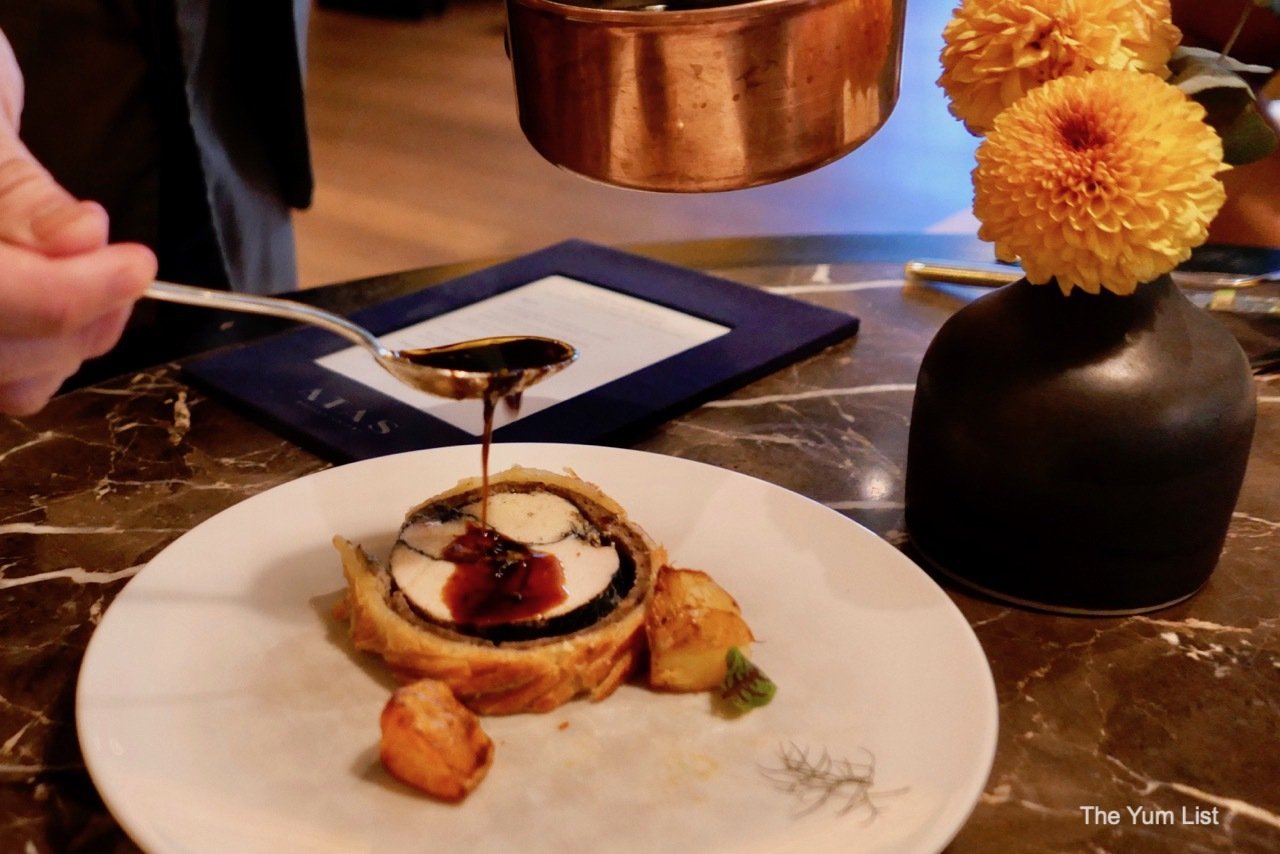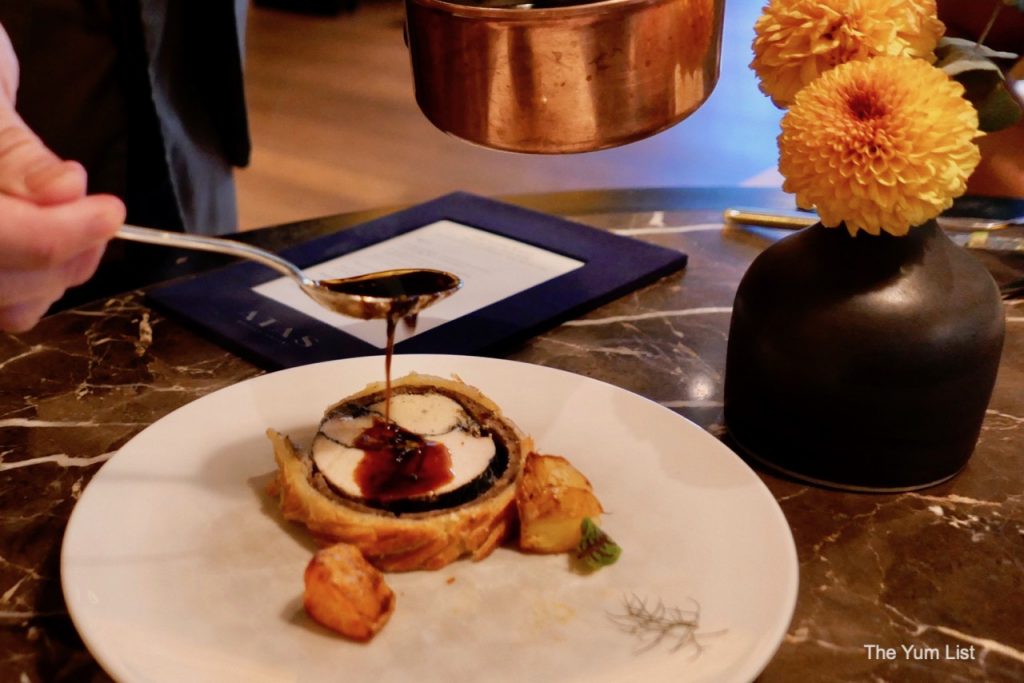 On top of the extensive buffet, guests can select two main dishes and one dessert that is prepared a la minute. Hubby goes with the Black Angus short rib, lavishly accompanied by foie gras and pomme puree, as well as tiger grouper, also very lusciously partnered, with lobster sauce and lemon.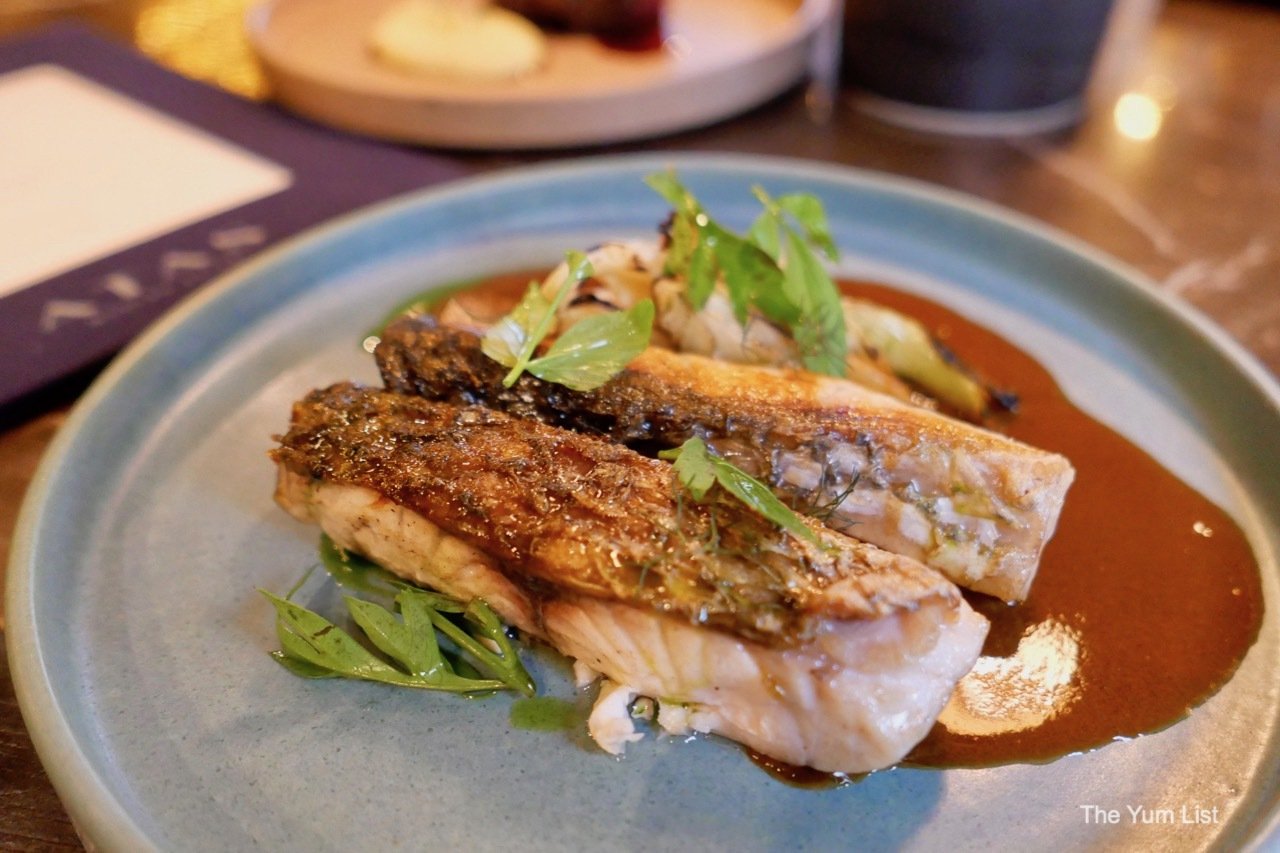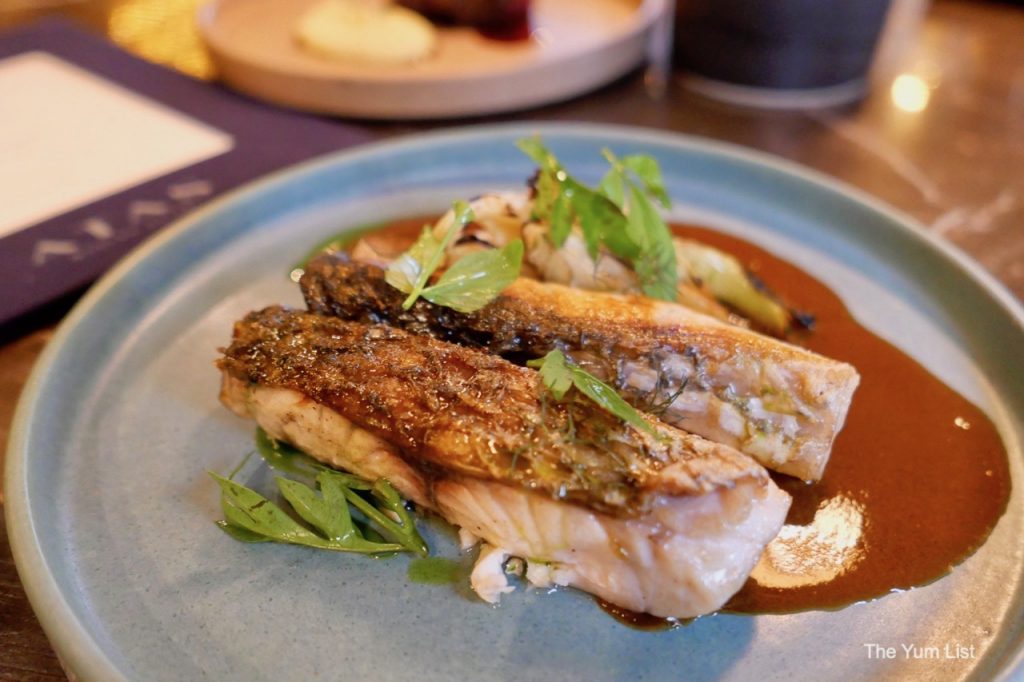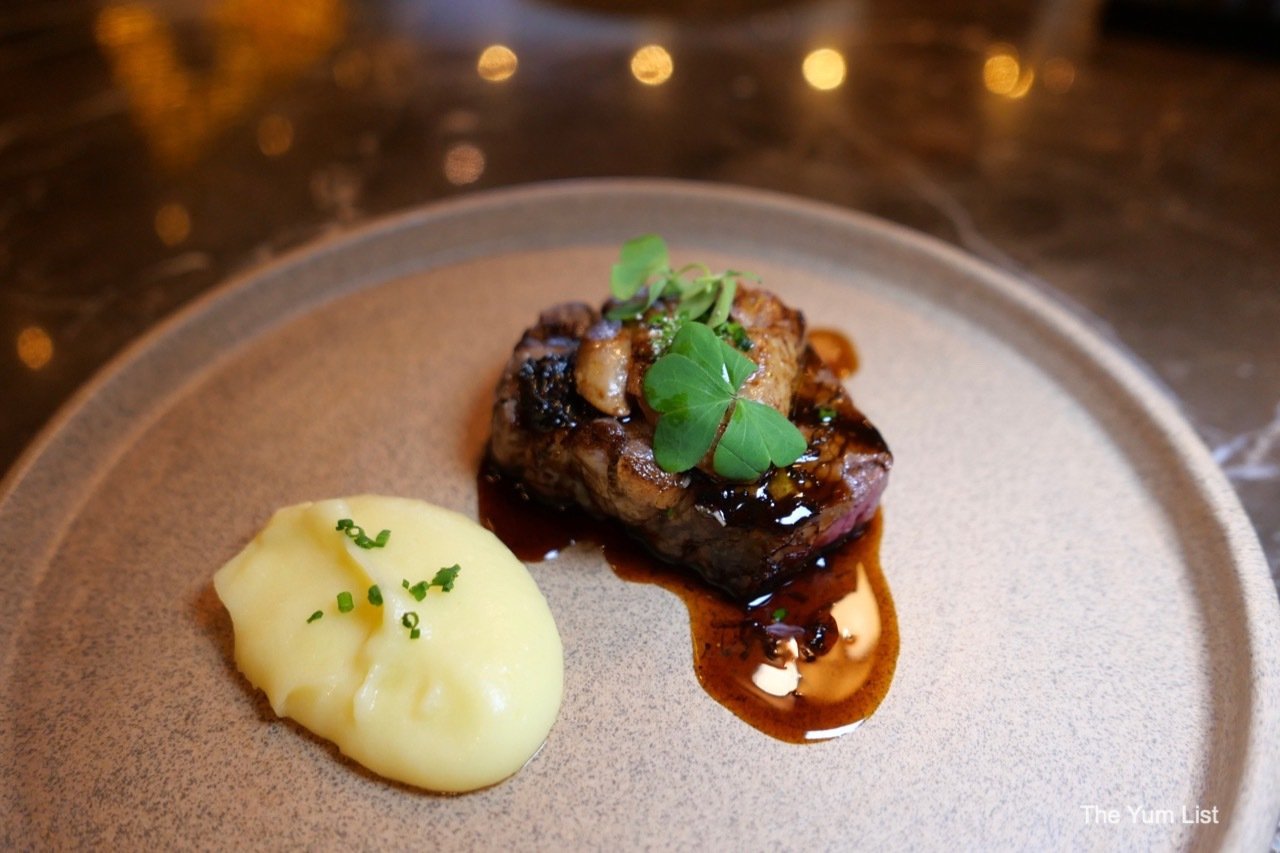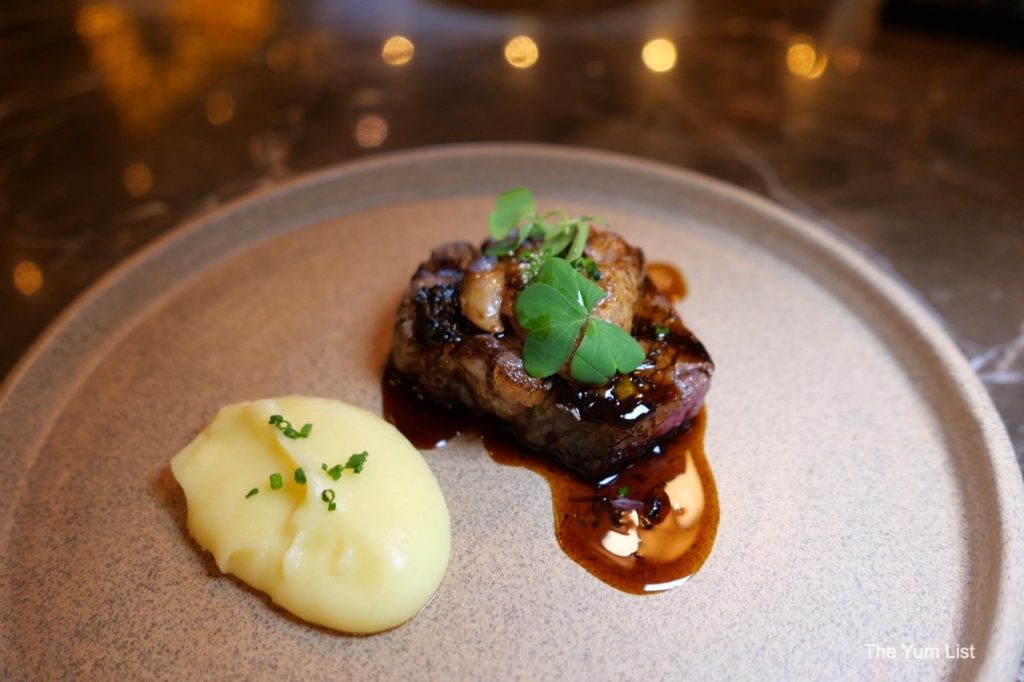 Best Brunch in KL 2020 – To End
Before we hit the sweets, a traditional French cheese course calls our fancy. Local artisan producer Milky Whey supplies a darn good range of European style cheeses along with a couple of local twists. Give the Sarawak pepper a whirl, and dig into a soft brie with Mutiara fig jam.
While still on the subject of cheese, somewhere in between courses it's a great idea to find the raclette station. Here a chef will heat a half-wheel of cheese until the top becomes melty and golden, then slides it off over a plate of potato and pickles – yummo!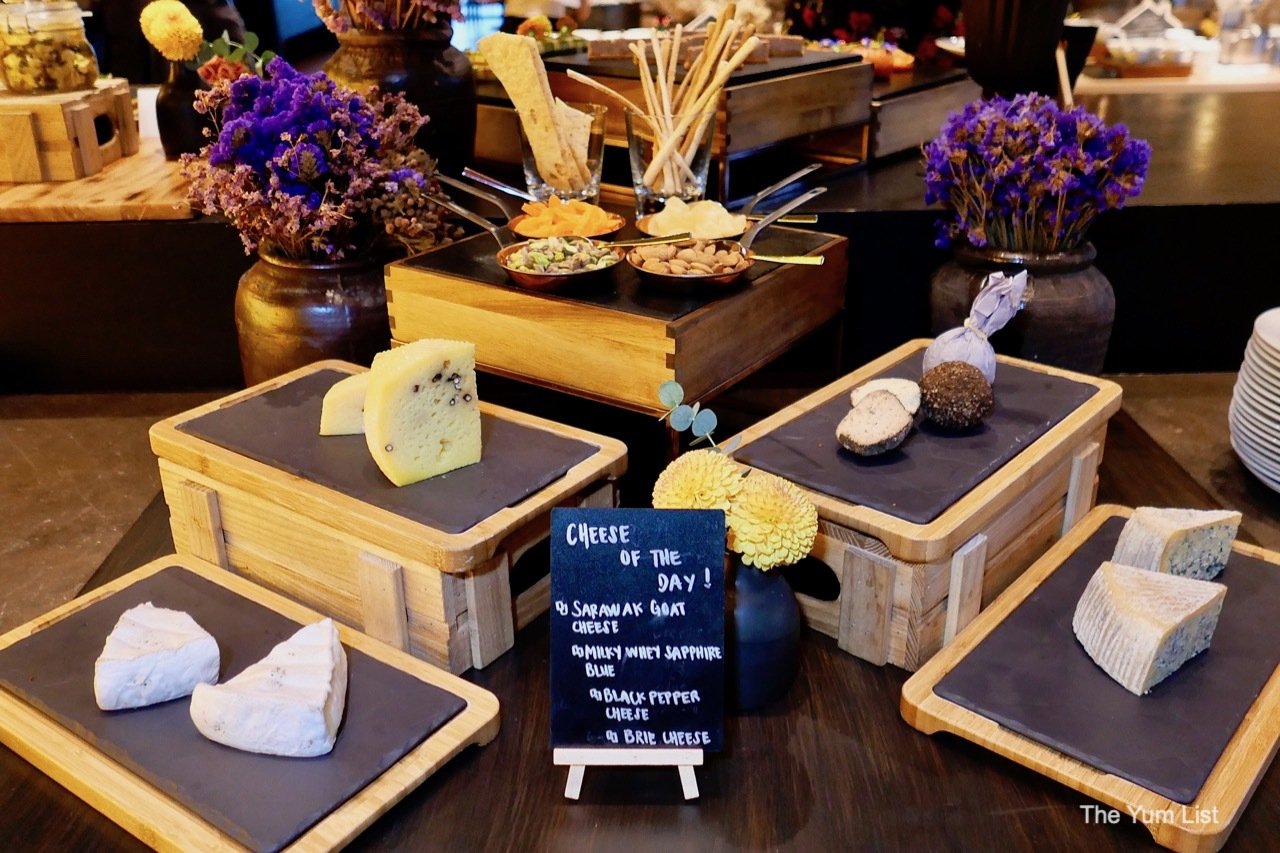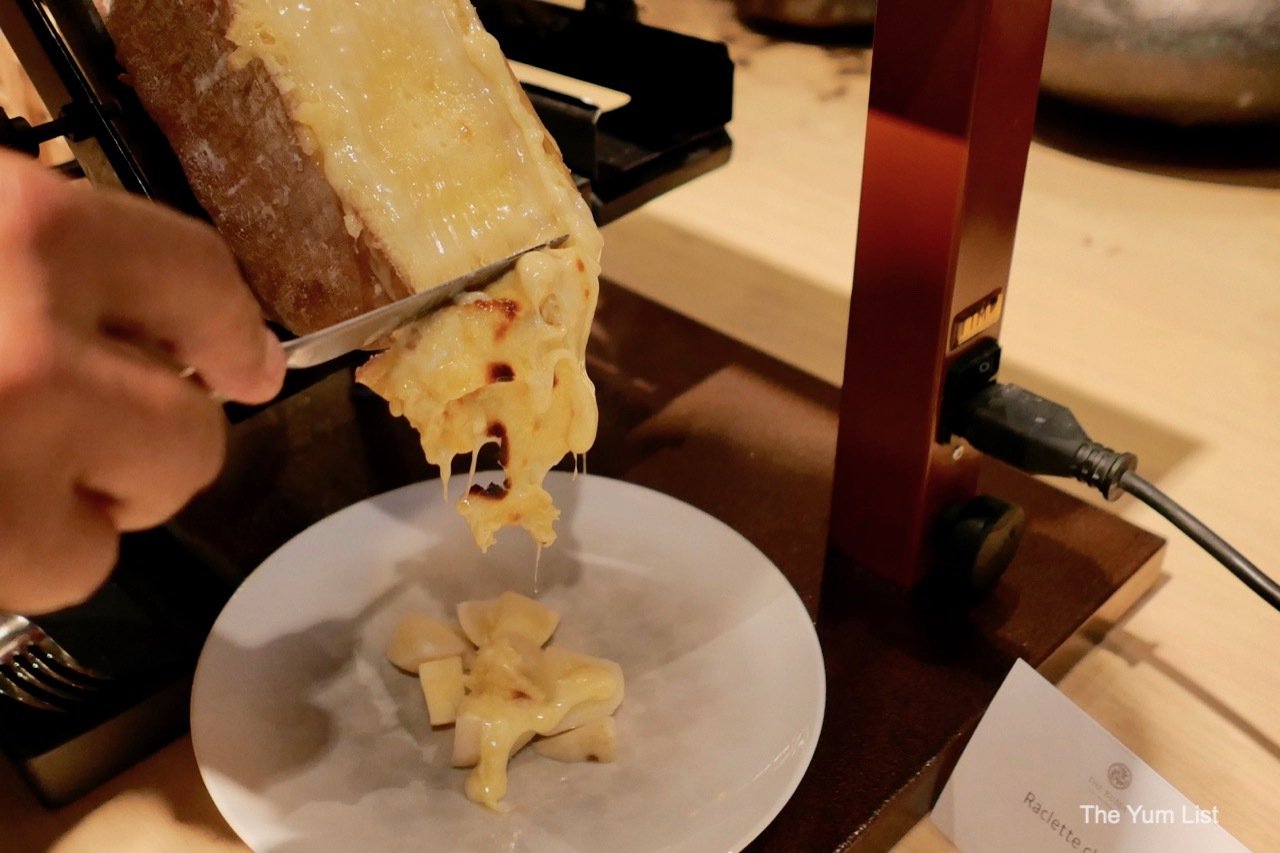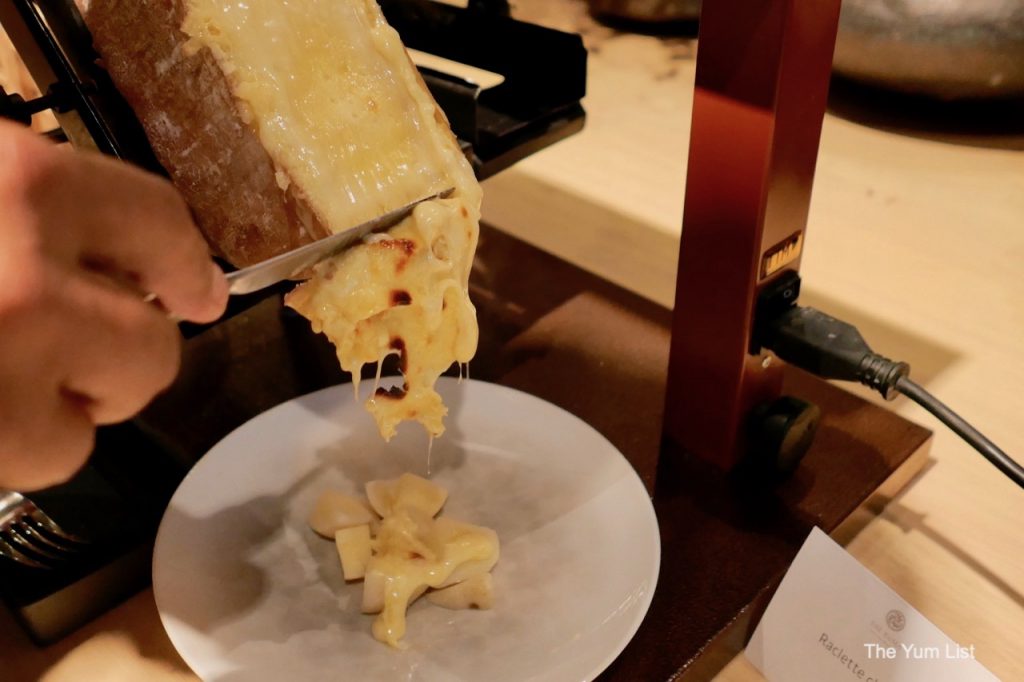 Finally, when it comes to sweets we have a choice of local and international flavours. Kuih comes in a multitude of colours, but it's the hot bubur pulut hitam (black glutinous rice) in coconut milk that gets my vote. Western predilections are more than catered to as well. Our best-loved are mini passionfruit pavlovas and calamansi meringue tarts, partnered with a big scoop of liquid nitrogen ice cream made in a cloud of cold smoke on the spot.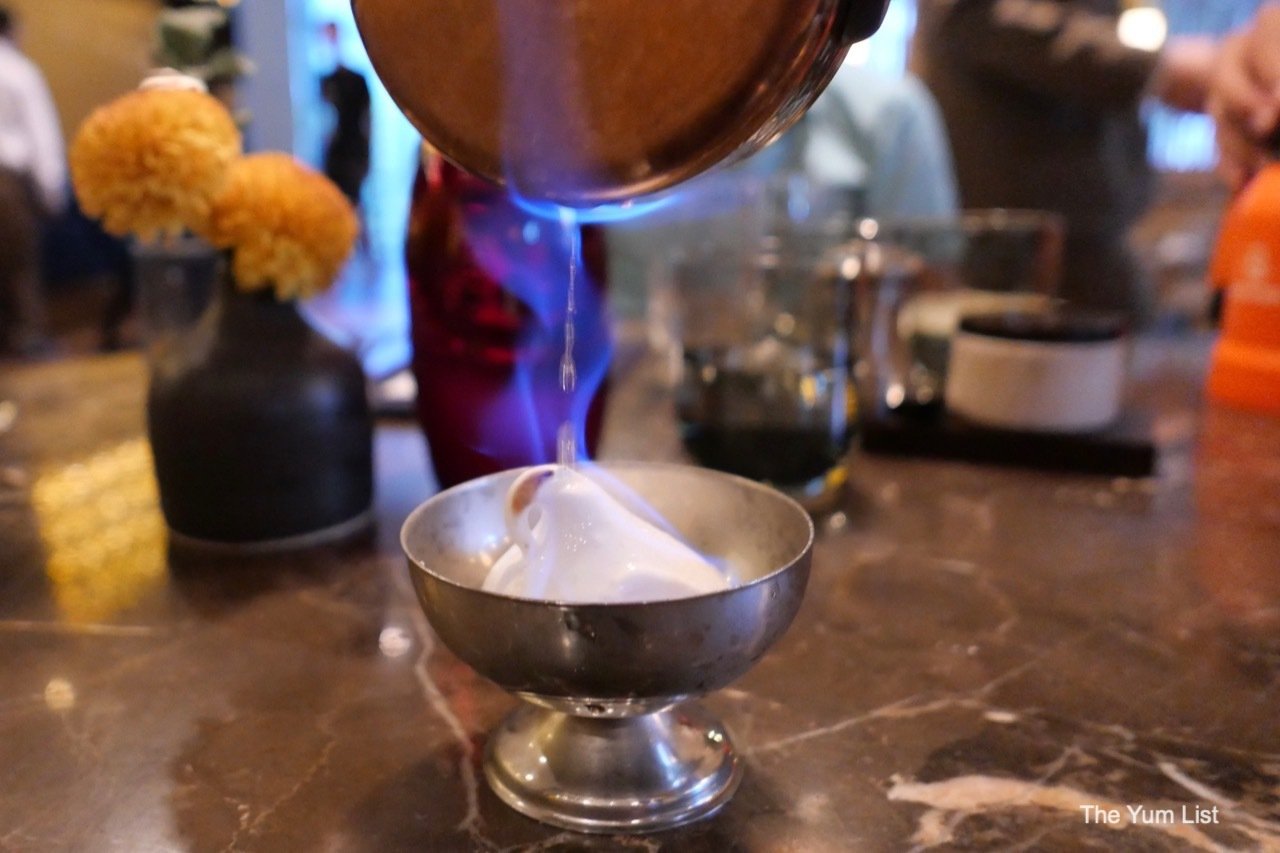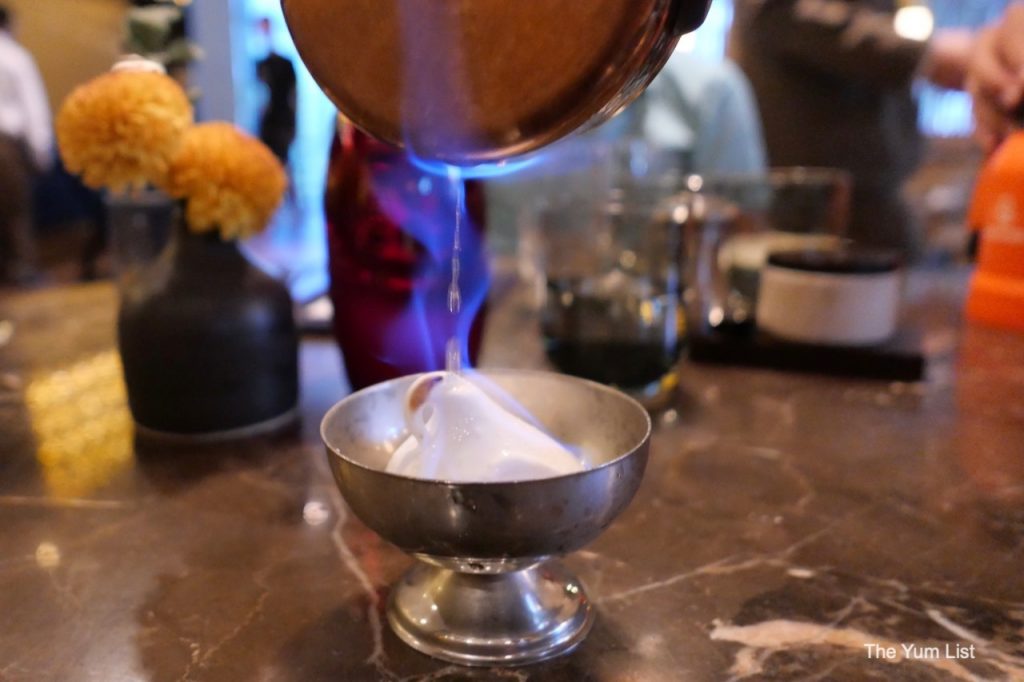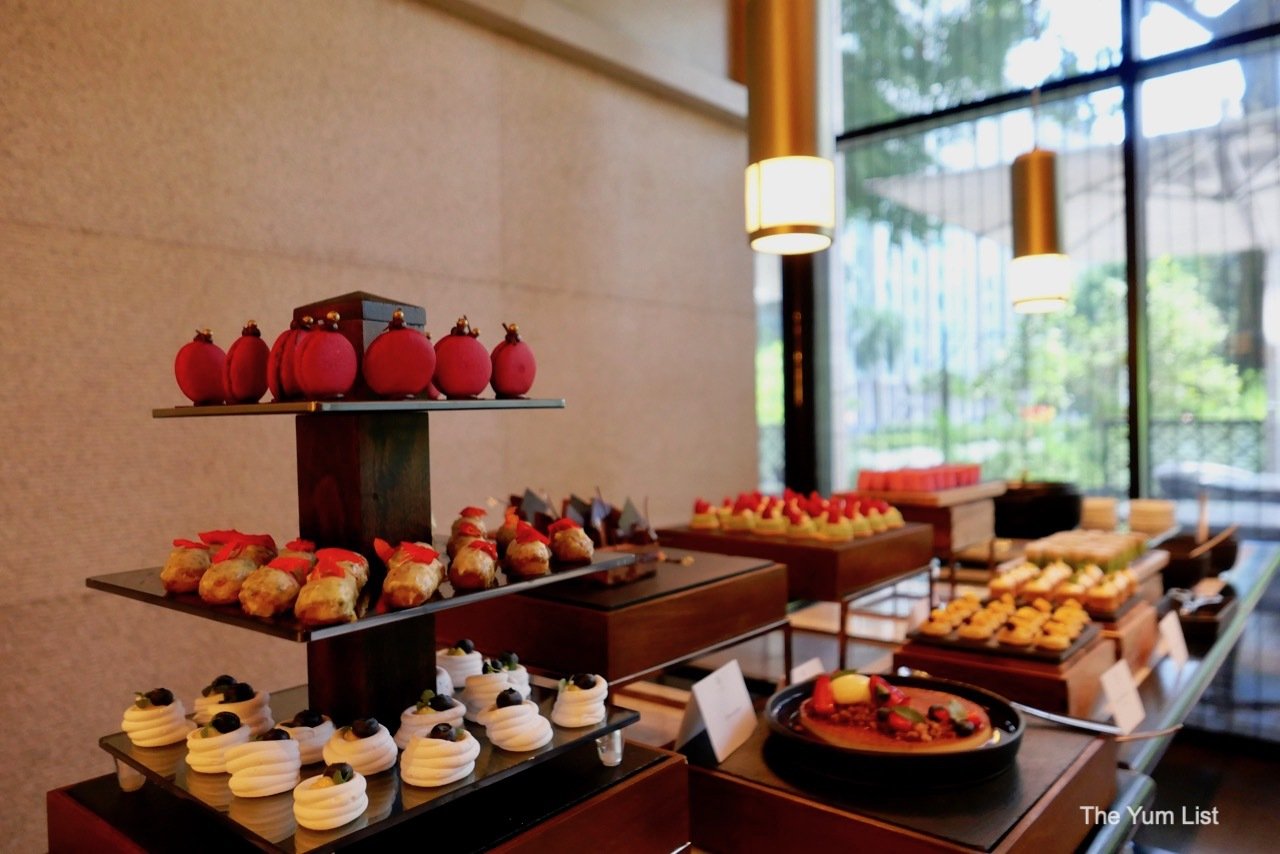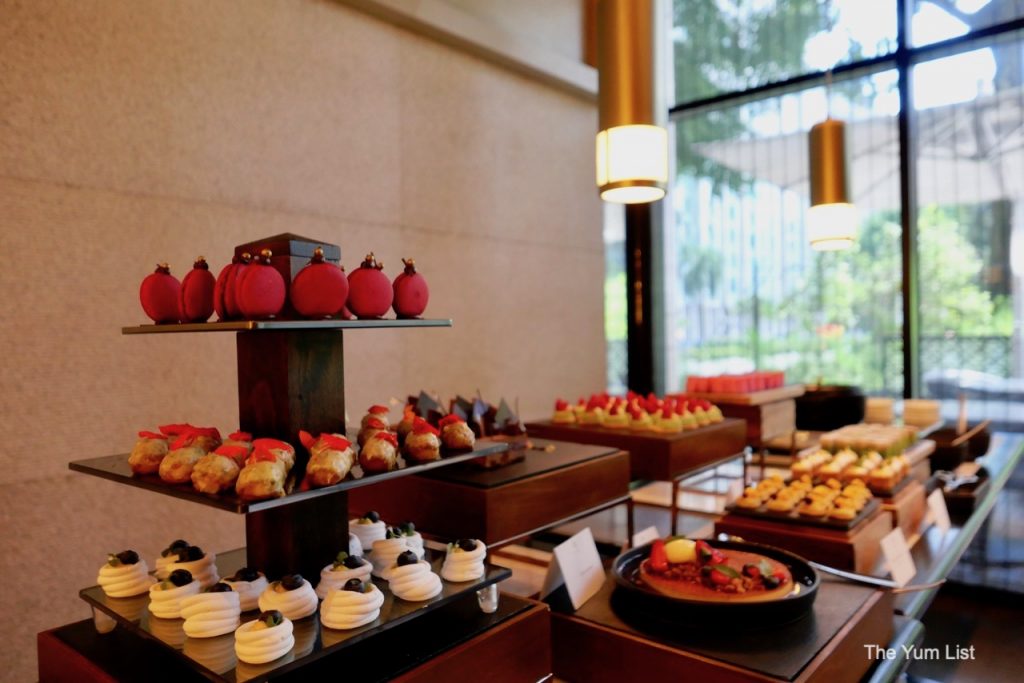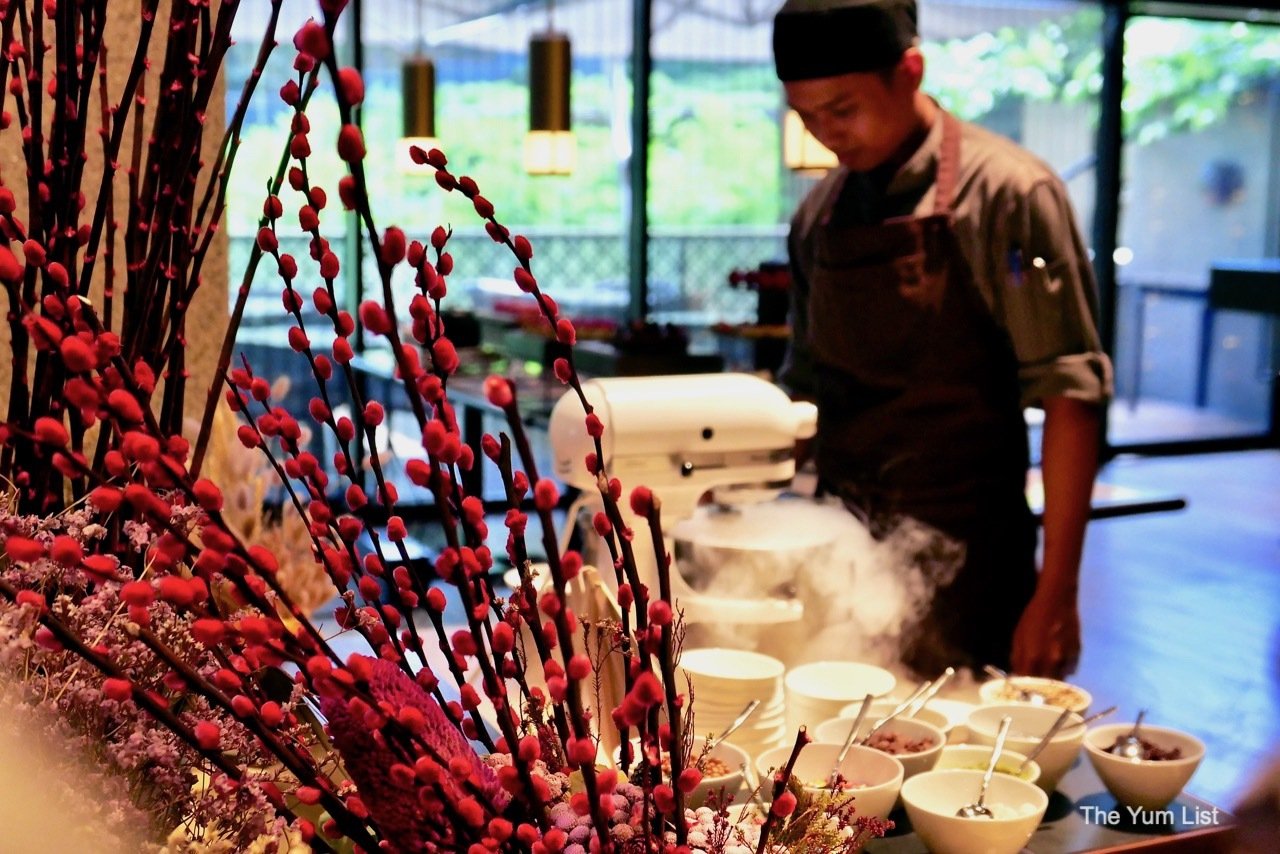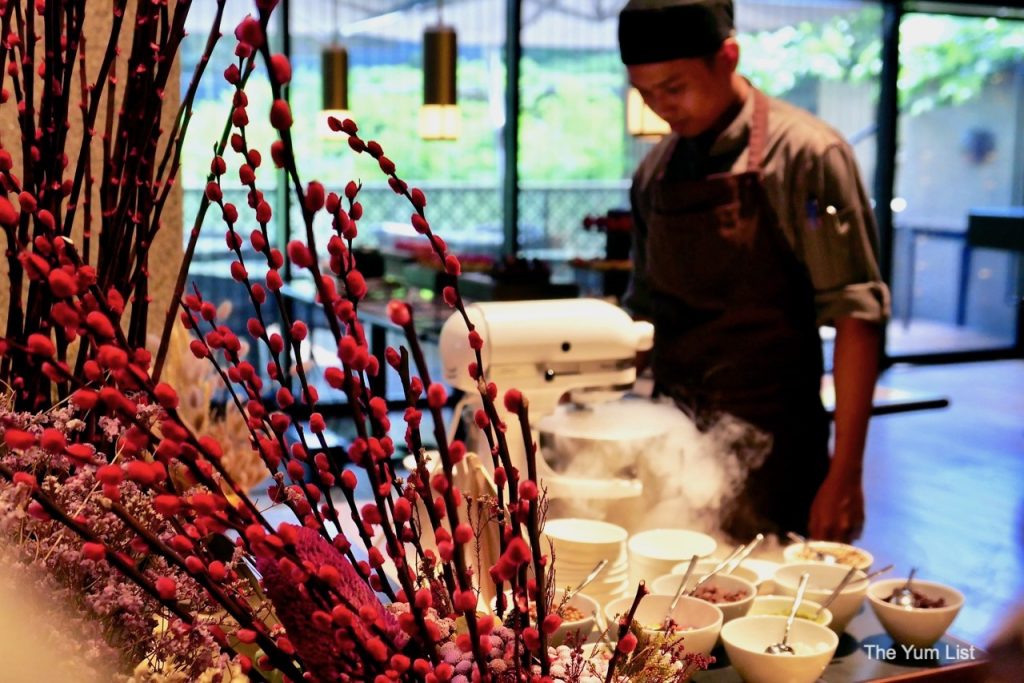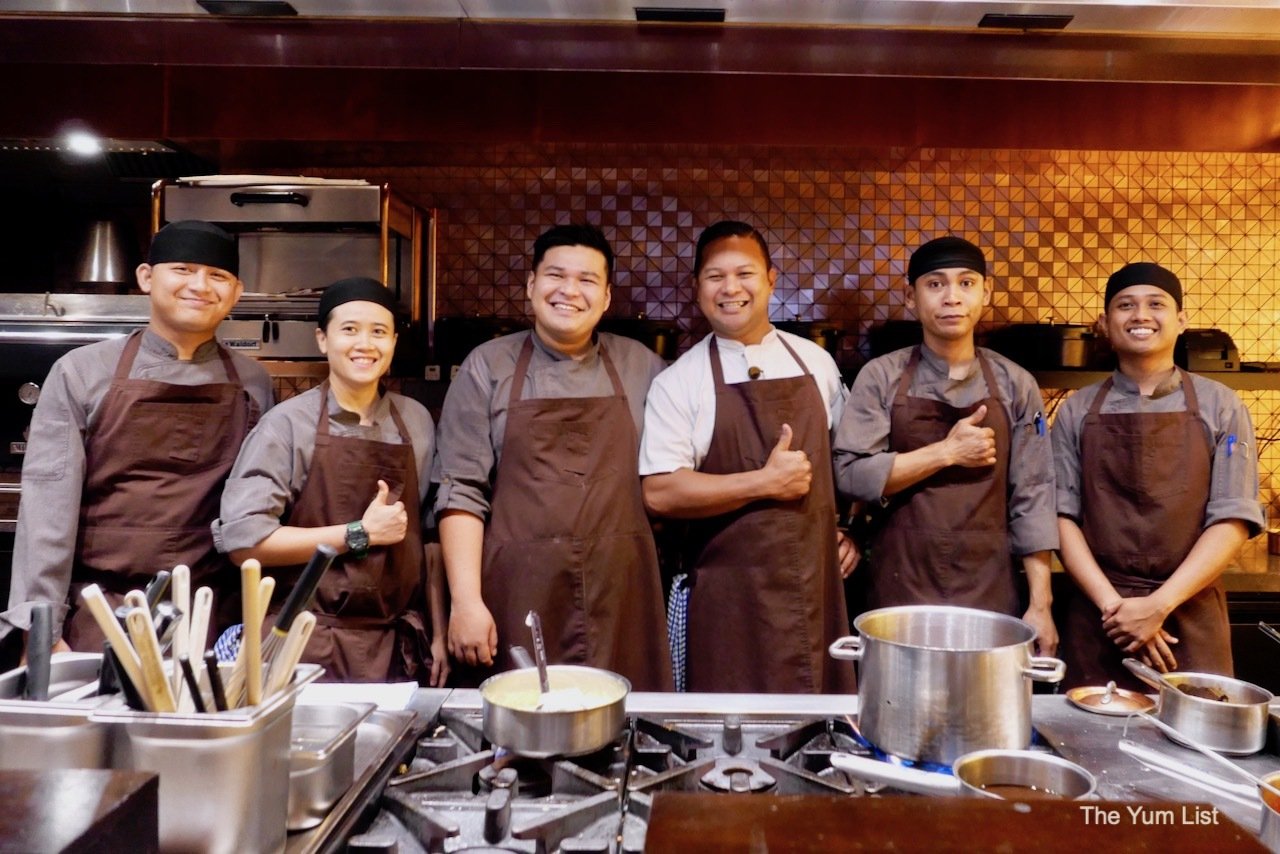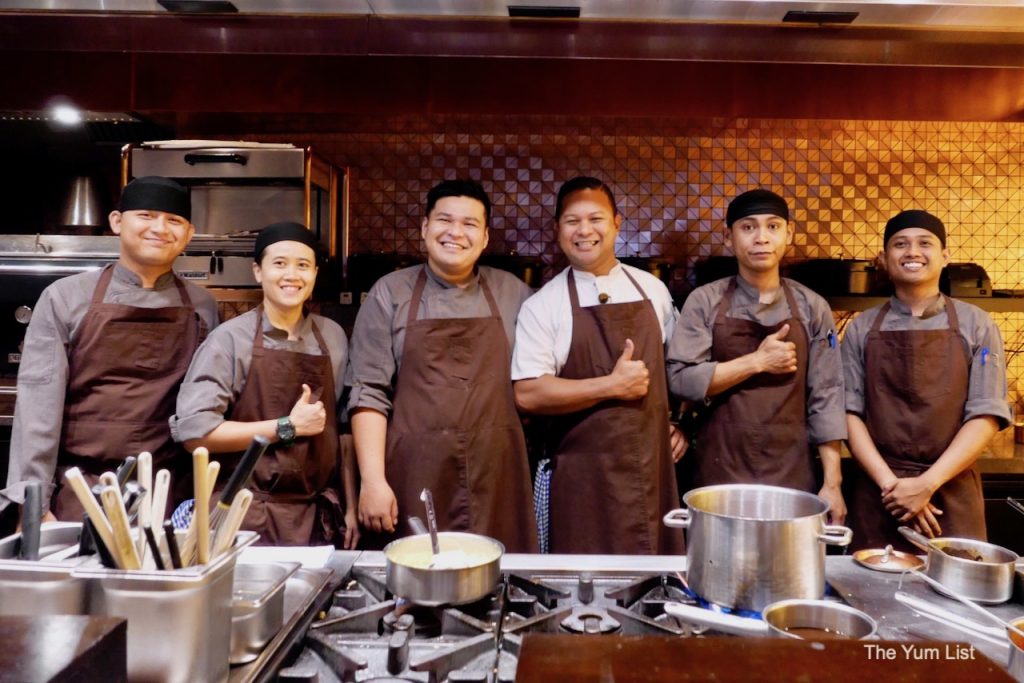 Sunday Brunch The RuMa Hotel Price
Sunday brunch at ATAS is priced at RM 160 per person inclusive of food and soft drinks. You can upgrade to RM 190 to add in some mocktails, or turn it into a party at RM 280 and sip on eight different wines by the glass, a few classic cocktails and beer.
Best Brunch in KL 2020
We're thinking that the quality and variety of food, gracious service and stylish, intimate setting put ATAS in the running for Best Brunch in KL 2020. Go visit and tell us what you think.
Reasons to check out what could possibly be the Best Brunch in KL 2020: high-quality recipes made from the freshest seasonal ingredients; an excellent balance of proteins and whole plant-based foods; gracious staff; stylish setting.
ATAS The RuMa Hotel
Best Brunch in KL 2020
ATAS – Modern Malaysian Eatery
The RuMa Hotel and Residences
7 Jalan Kia Peng,
50450 Kuala Lumpur, Malaysia
+60 3 2778 0888
[email protected]
theruma.com/en
ATAS Sunday Brunch Hours
Every Sunday from 12:00 15:00