Modern Malaysian Restaurant KL
Monica Tindall
The RuMa Hotel and Residence's signature restaurant ATAS continues to evolve and refine an already solid concept. Reinterpreting local ingredients and flavours, the team present something uniquely Malaysian. With great respect for locally grown produce, recipes are familiar in taste yet original in design. It's a culinary adventure firmly planted in the host country and looking towards the future. We've been wowed with lunch and delighted by brunch, tonight we return to discover executive chef Tyson Gee and his team's dinner offerings.
Modern Malaysian Restaurant KL
Starters
To begin our journey at this modern Malaysian restaurant, Textures of Malaysian Heirloom Tomatoes (RM 40) is as pretty as a spring garden, a sight to behold. Skinned red tomatoes are ruggedly placed in line. Tomato jelly, tomato skin crisps and tomato vinaigrette showcase the fruit done three ways. Pegaga leaves and microgreens crown the top; a marked contrast to the vibrant red hue bottom.
Hubby's choice of Raw Hand-dived Scallops (RM 50) is as equally as attractive. The white flesh is broken with the deep green of ulam raja. Jicama, rambutan and kaffir lime add understated layers to the profile.
Both recipes are subtle in flavour and prove a gentle introduction to local ingredients. We add a sprinkle of salt to both. If these are your choices, I'd recommend a glass of white wine, perhaps a Grüner Veltliner as a mate.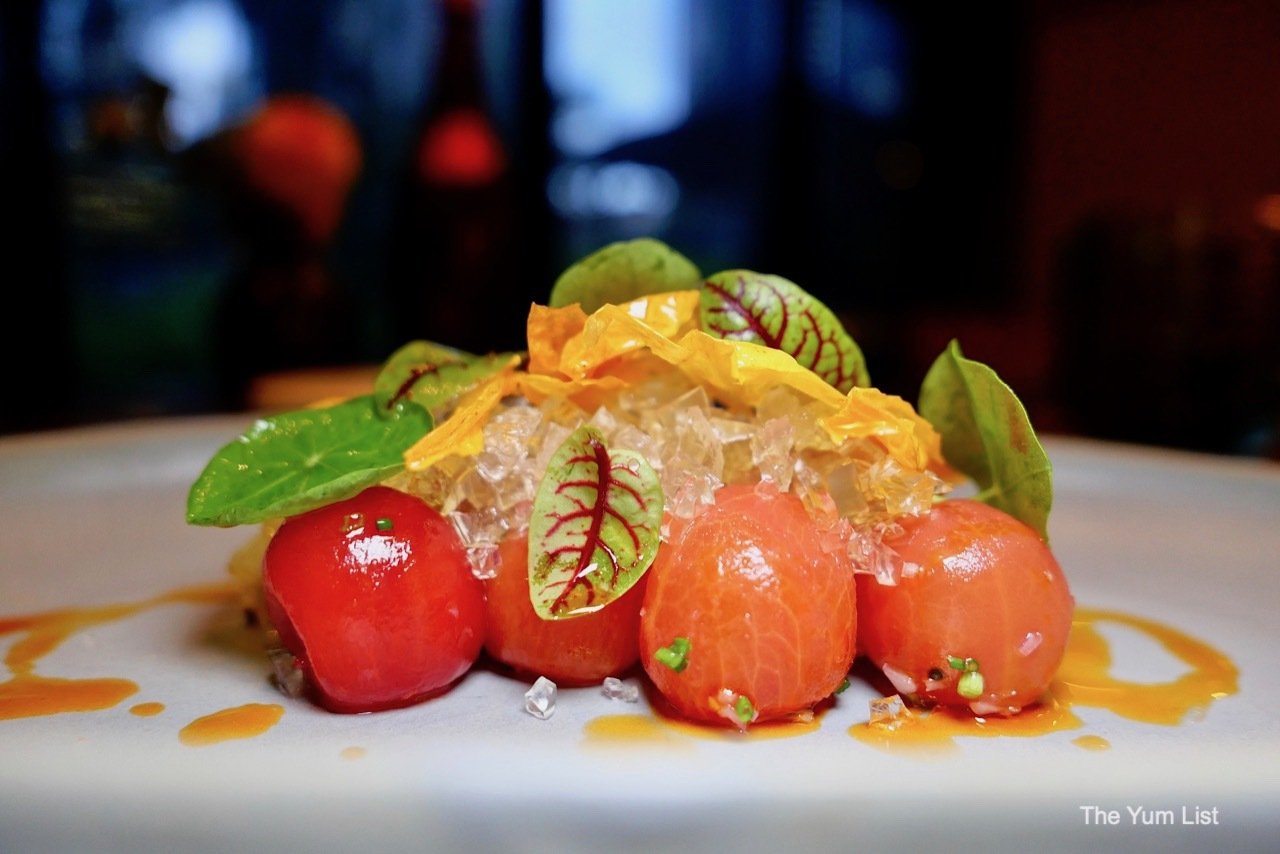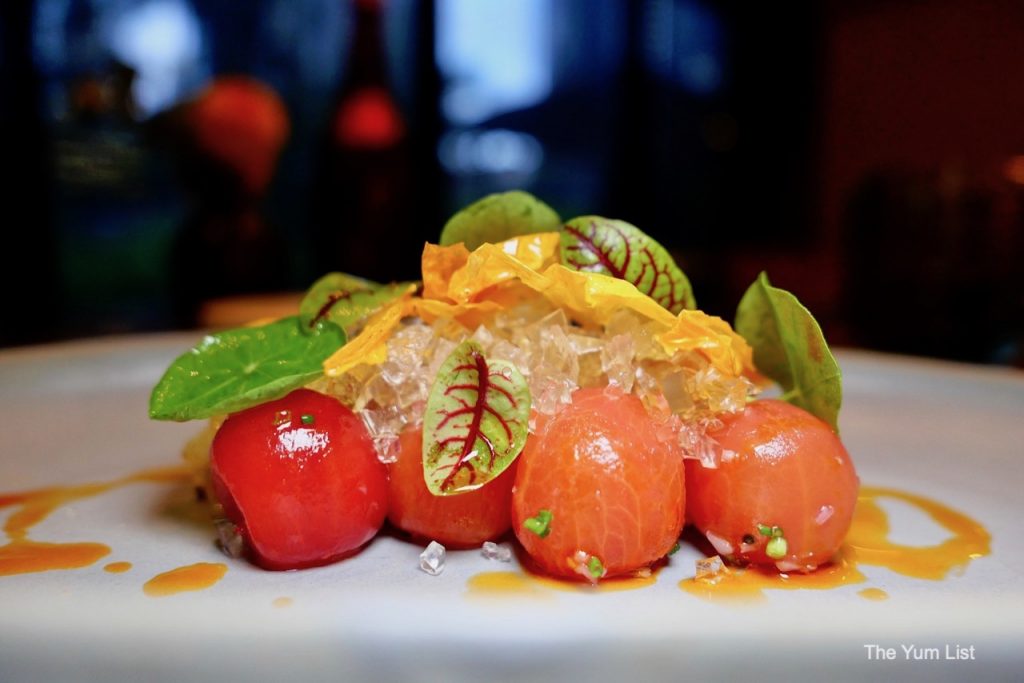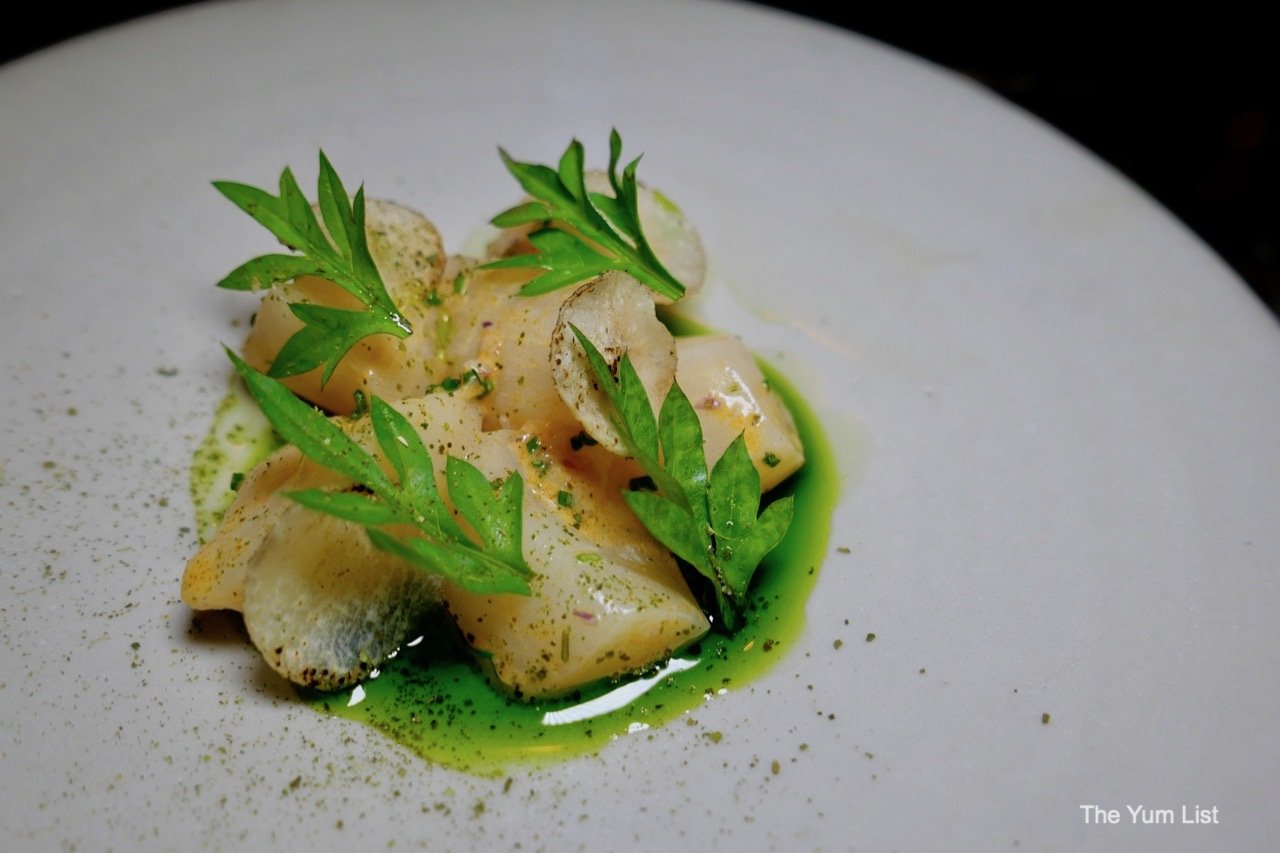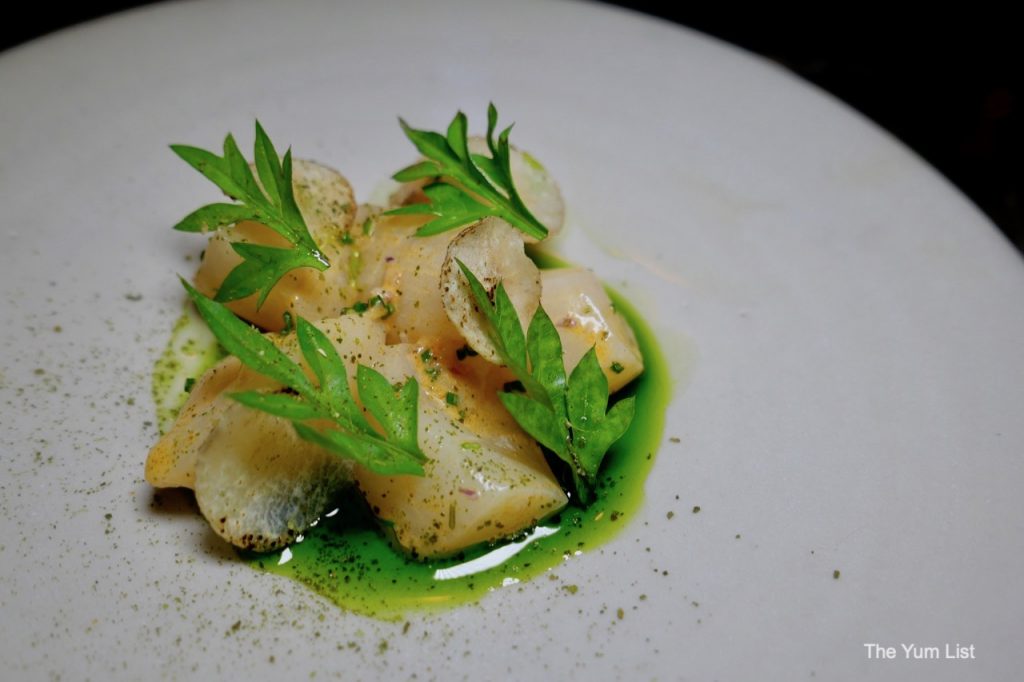 Charcoal Oven
Mains at this modern Malaysian restaurant come from the charcoal oven, and feature produce from the land and sea; vegetables, grain, fish, chicken, lamb and beef. Highland Bario Rice (RM 78) is an attractive meat-free option. The highly nutritious and well-regarded brown rice comes from ranges in the centre of Malaysian Borneo. King oyster mushroom, pecorino (from local artisan, Milky Whey) and Highland pepper add earthiness, a touch of saltiness and hint of spice to the course.
On the opposite end of the scale, hubby's choice of 8+ Wagyu Sirloin (RM 295) is four fat strips of marbled beef. Cooked medium as requested, the meat is browned on the edges and lightly pink in the middle. Roasted shallots, ginger torch and anise jus complement the meat while allowing the wagyu to remain the star.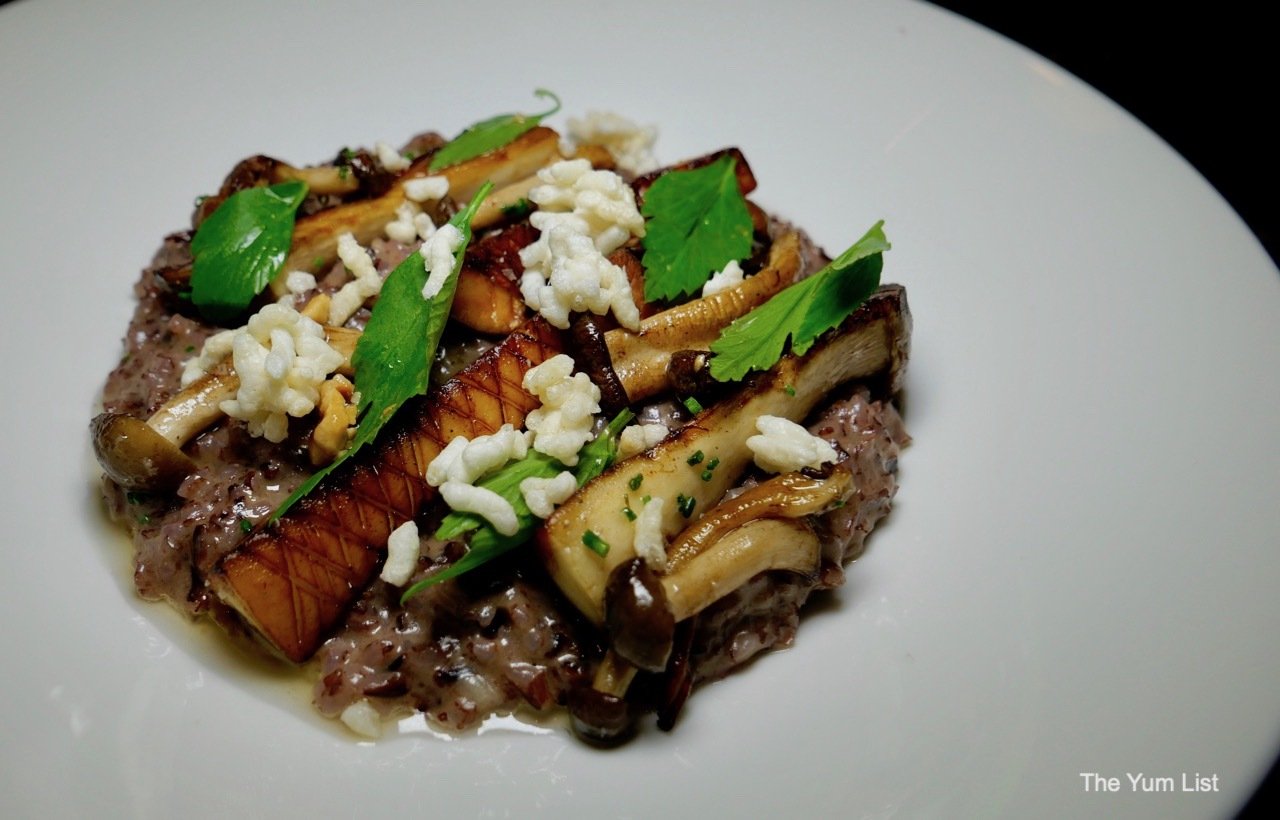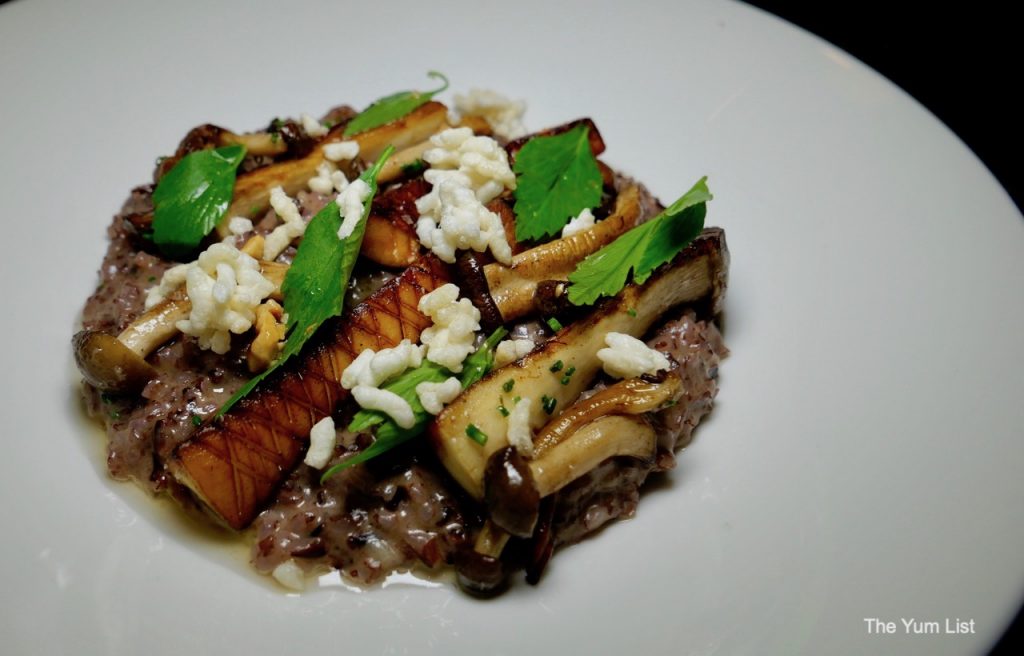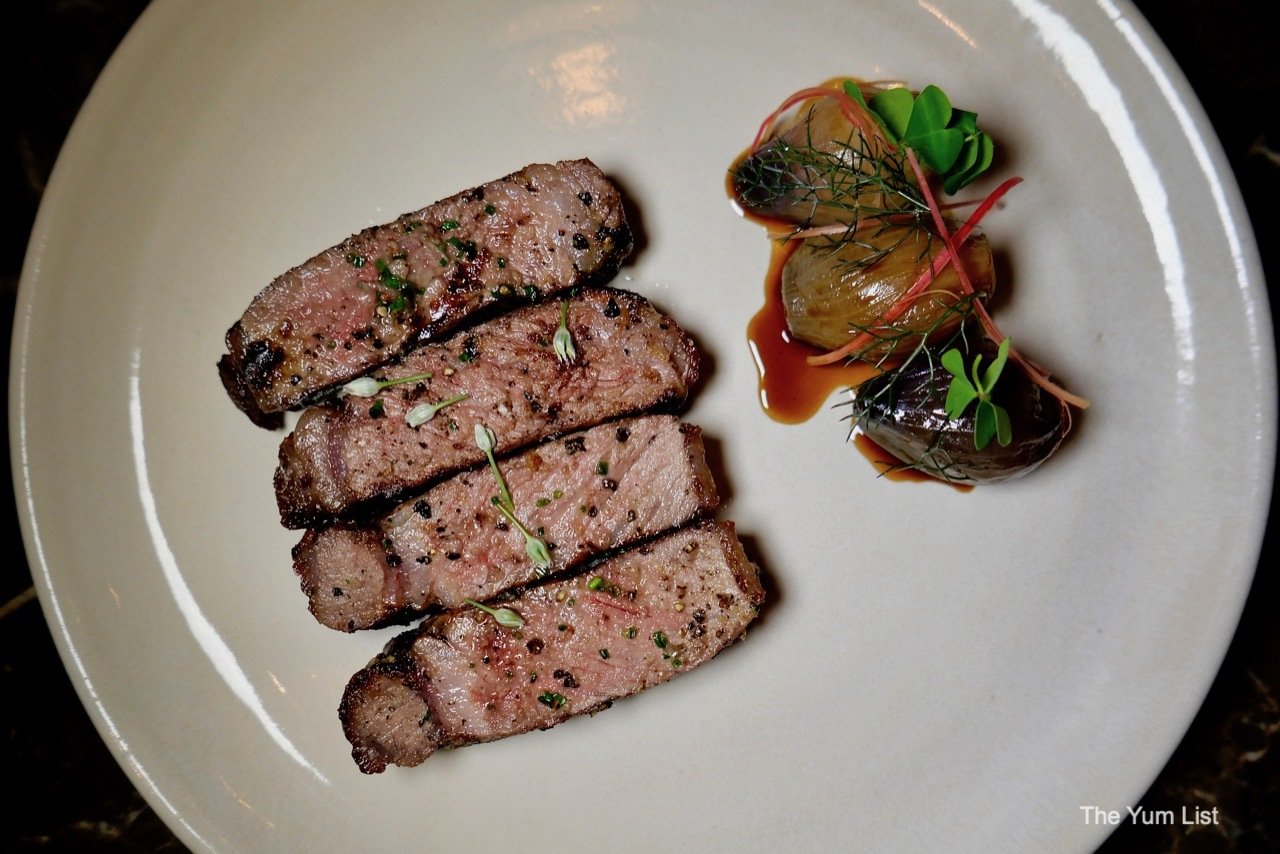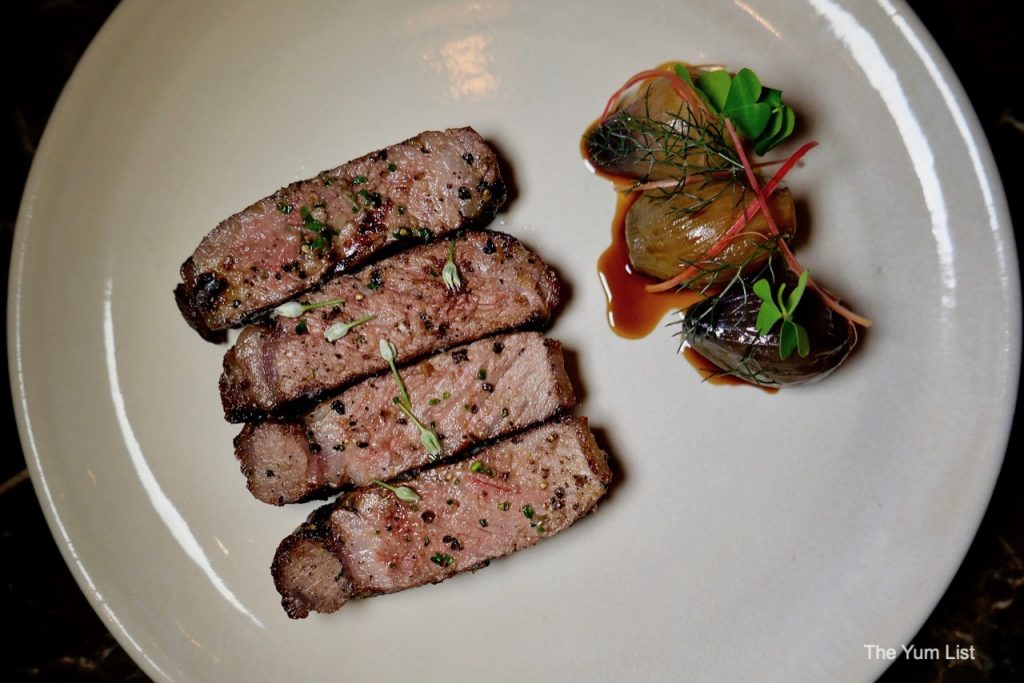 Accompaniments
There are plentiful veggie choices to accompany the mains in this modern Malaysian restaurant. Each is a carefully crafted creation in its own right. I know many friends who would think it perfectly acceptable to make an entire meal solely from these sides.
Baby Corn (RM 22) sports the char of the grill and has a hairy top of grated pecorino. It would be easy just to pick the corn from the plate and be happy. You shouldn't miss, however, the coconut reduction in the base of the plate – it's rich and deliciously coconutty -superb.
Jasmine Rice Salad (RM 22) has been a favourite on the ATAS' menu since opening. Although, it is not what you might expect from its name. Instead, we find a pile of white rice hidden underneath a camouflage of chicken skin, spring onions, black and white sesame seeds, shredded green mango, ginger torch, ulam, peanuts, red chilli and too many different varieties of local leaves for me to name. Lastly, a large scoop of XO sauce waits at its peak. The idea is to mix all of the components together into a big old mess. As each of the ingredients is placed separately, it allows some flexibility of inclusion or exclusion for individual preferences.
Rounding out our veg with some greens, the Foraged Fiddle Head Ferns (RM 22) balance the colour palette. These nutritious furled fronds are seasoned with dark soy sauce and crispy shallots. There's something else in there though, giving a very faint sweetness. I can't figure it out; if you do, let me know.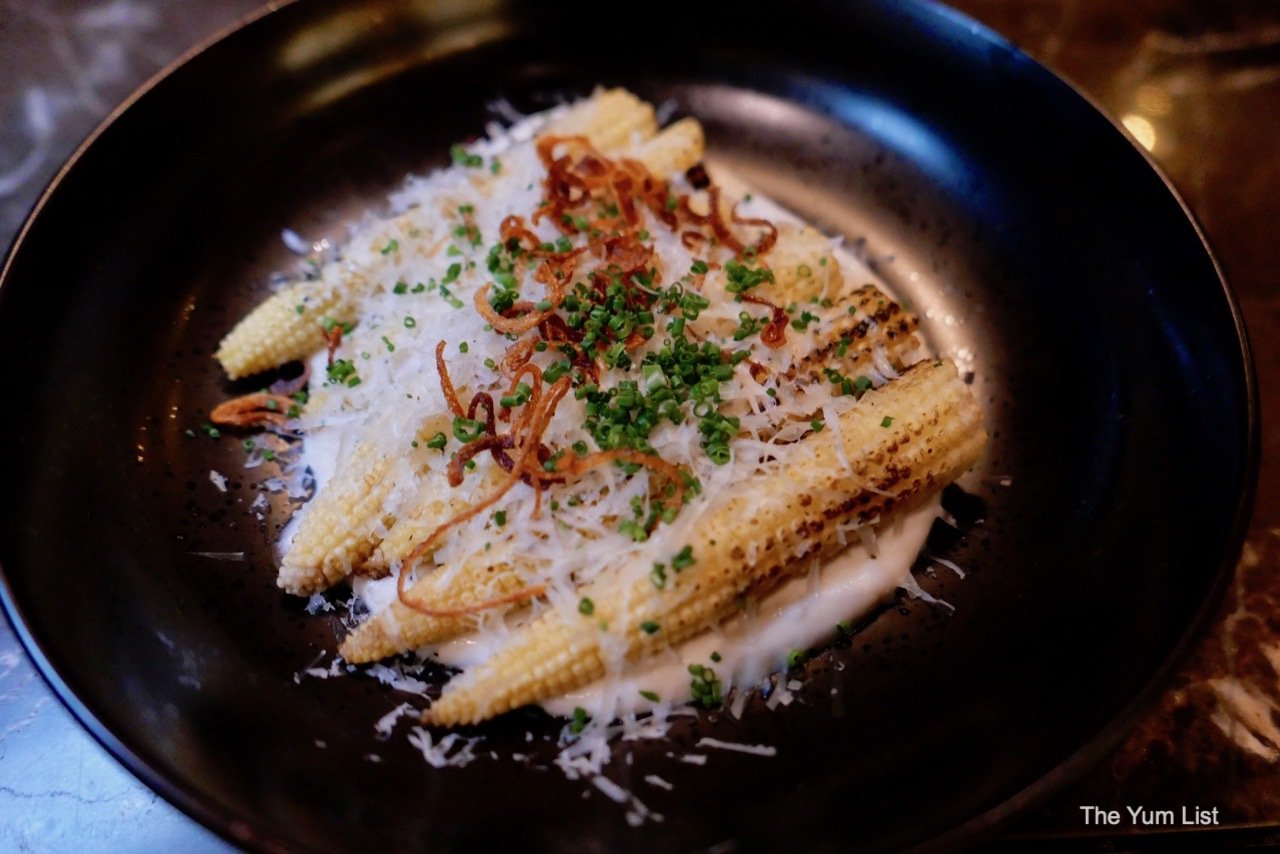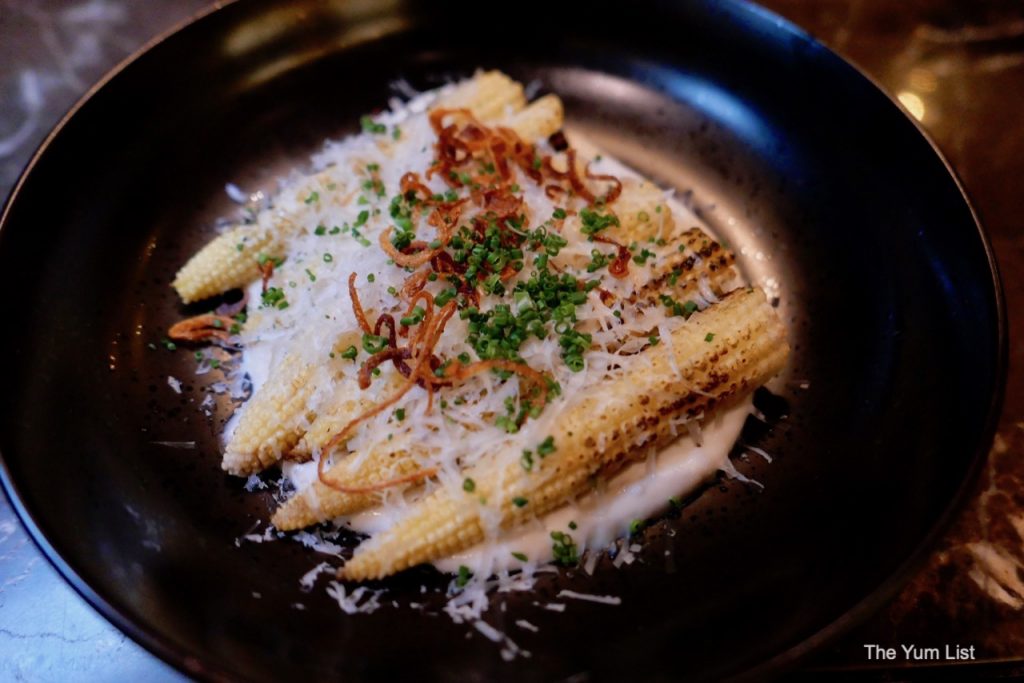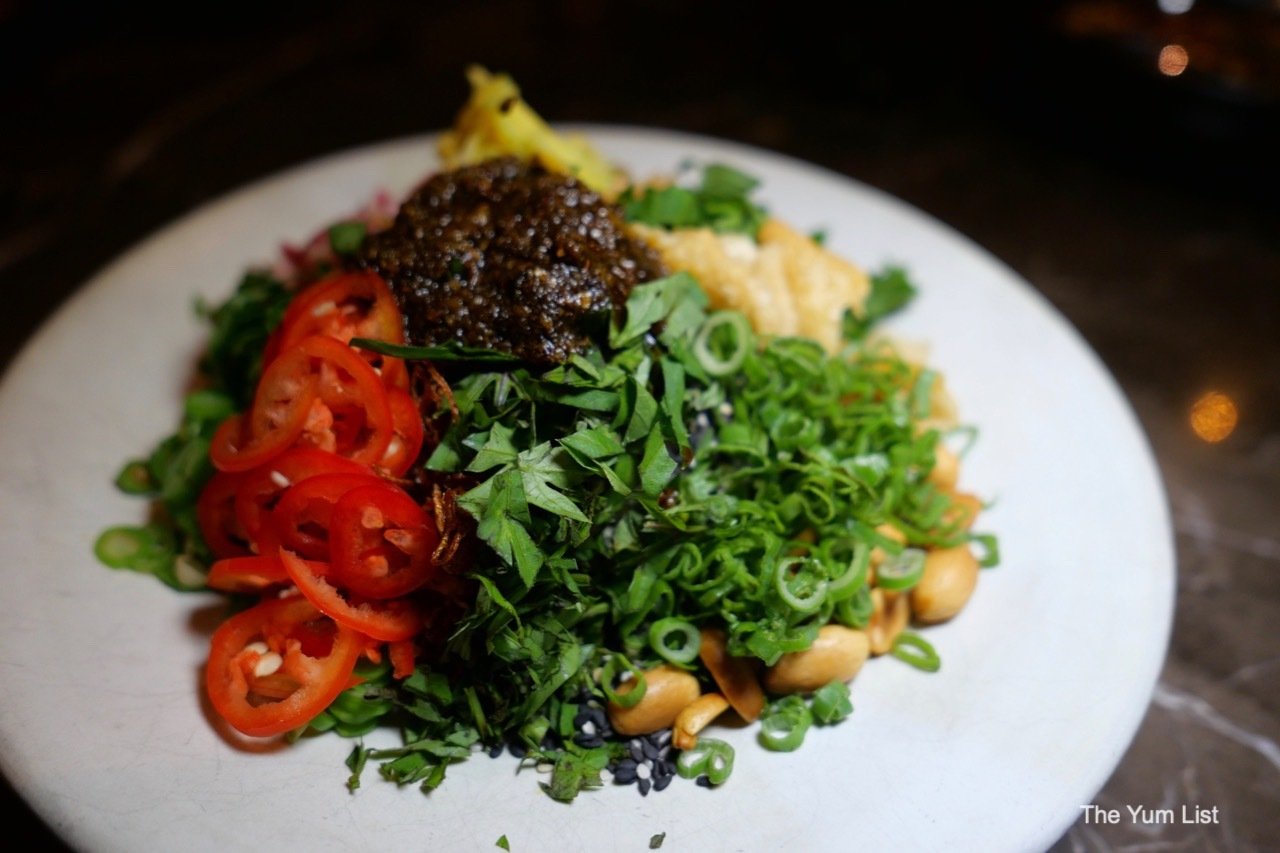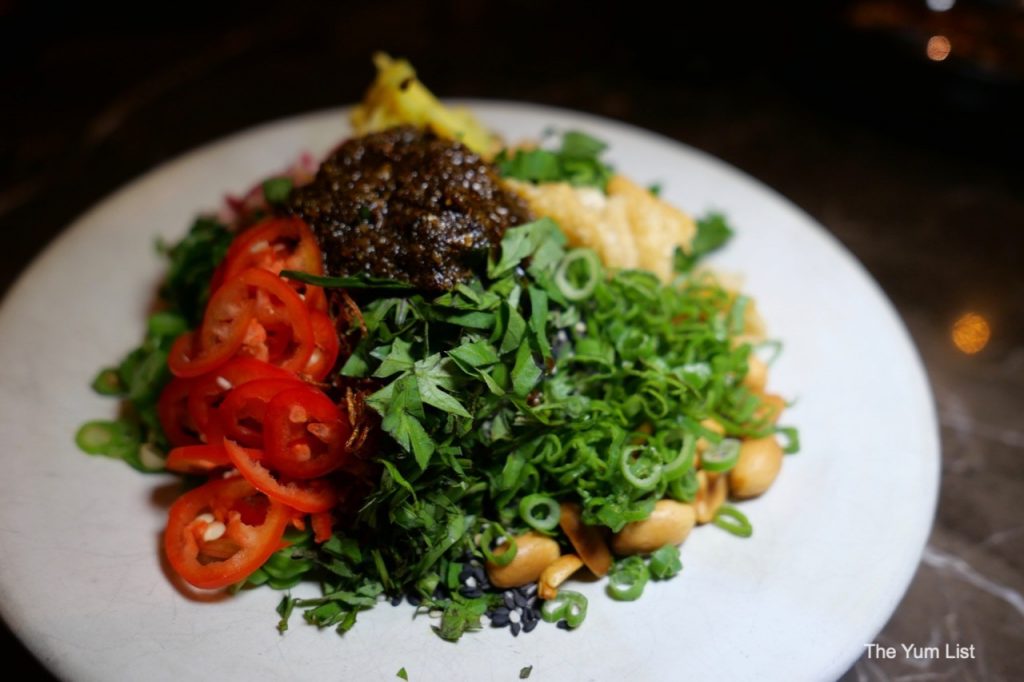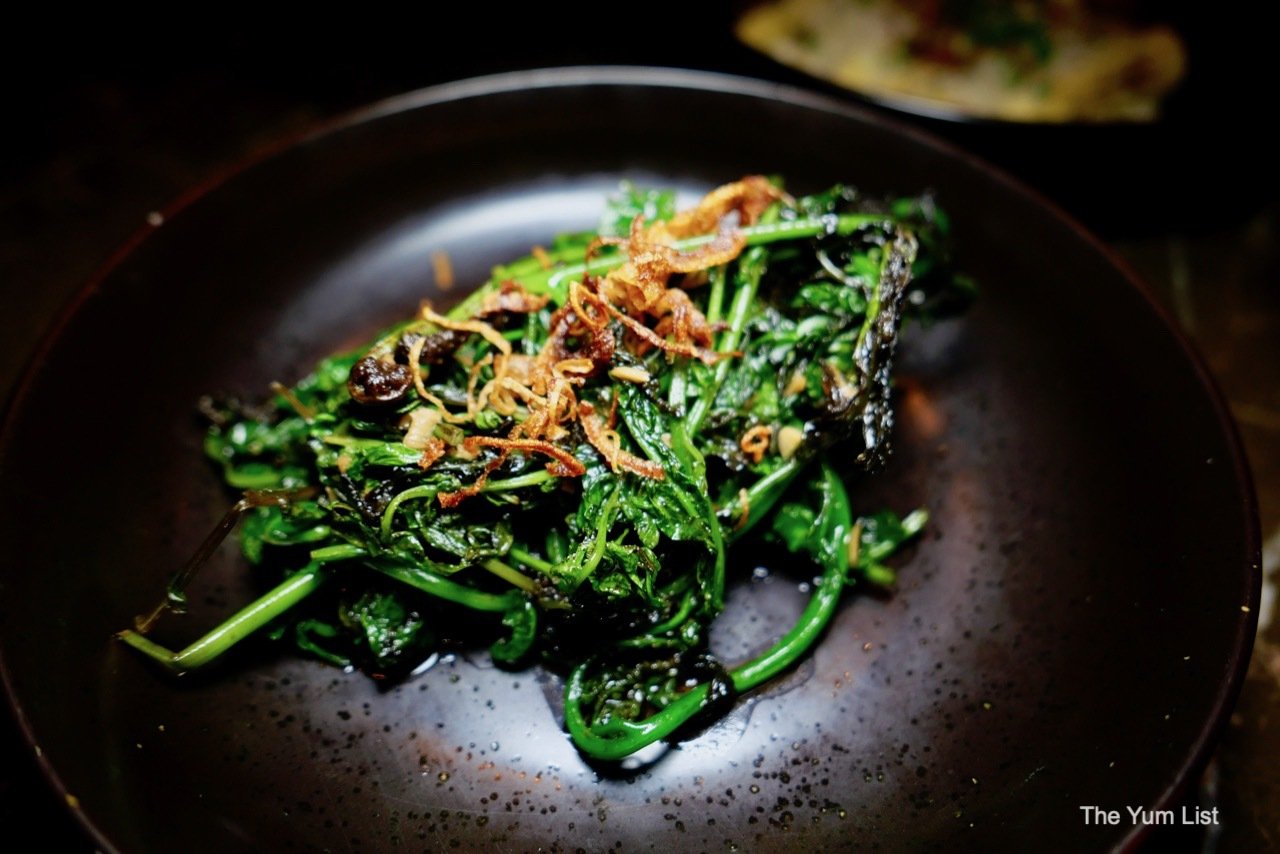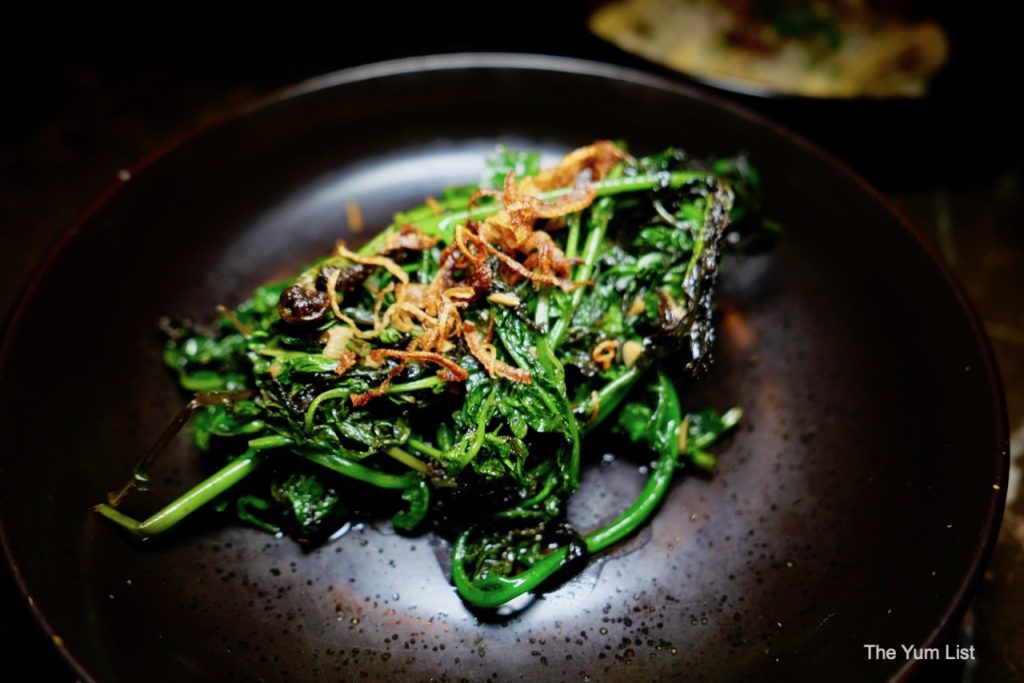 Desserts
Lychee Parfait (RM 36) sounds light and an appealing ending. The base is creamy, topped with a scoop of lychee sorbet and dehydrated lychee. The layering of textures and intensity of fruitiness hold our interest.
Bombe Alaska (RM 36) is nothing as expected. There's no old-fashioned mound of meringue flamed tableside before serving. Instead, there are intriguing dark layers of soft meringue coloured with black sesame, cake and compressed mango ice cream. On the side, a jackfruit compote and candied cashews provide relief to the rich dessert.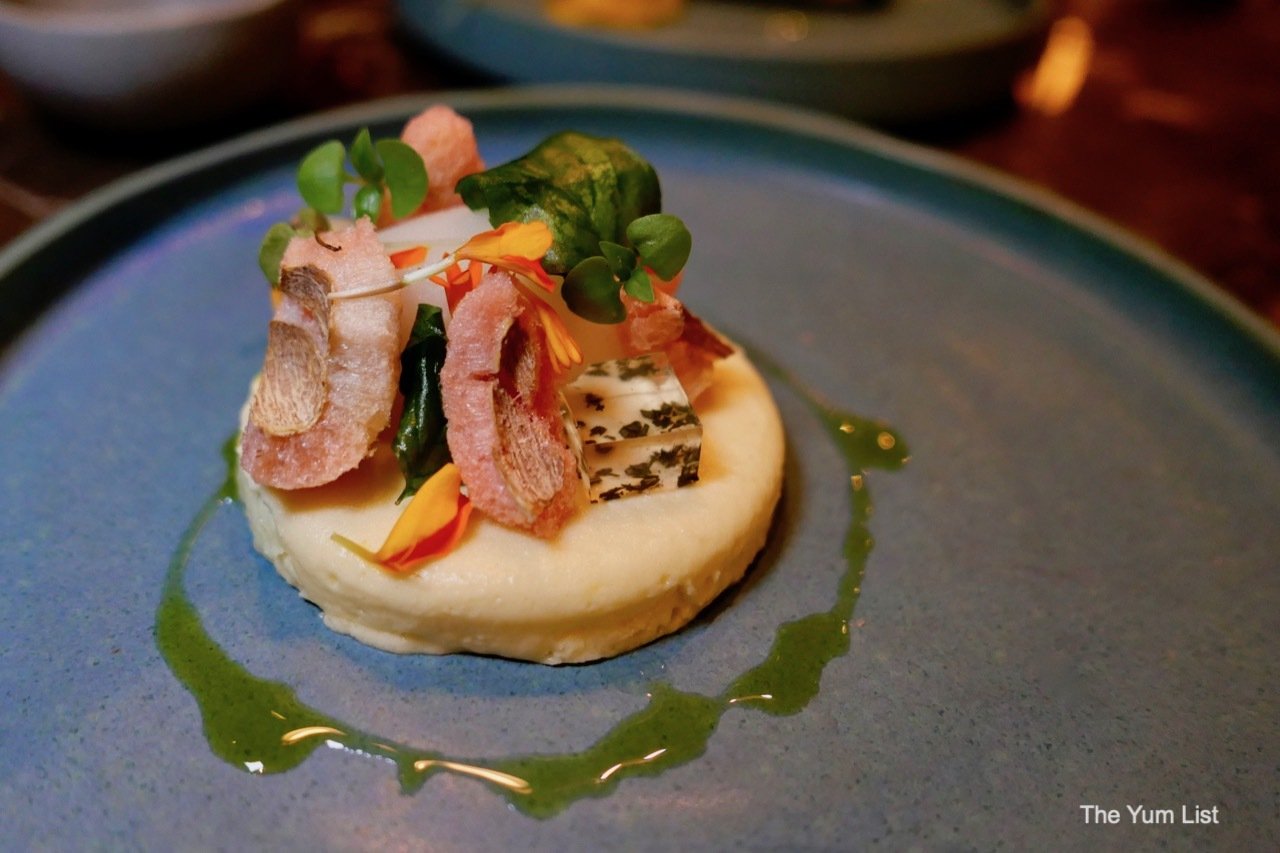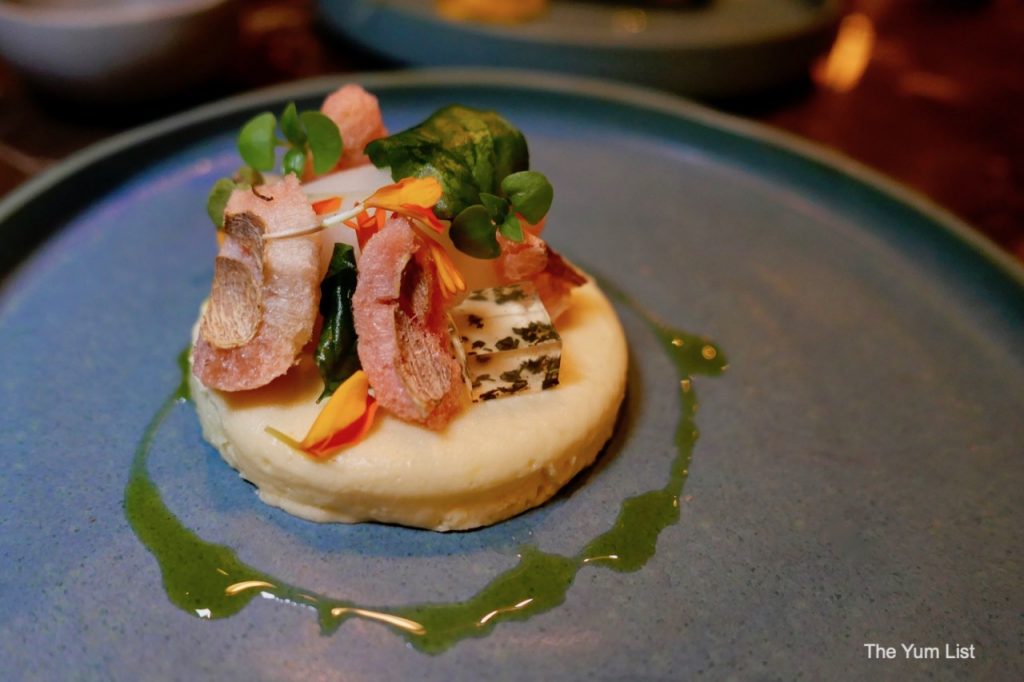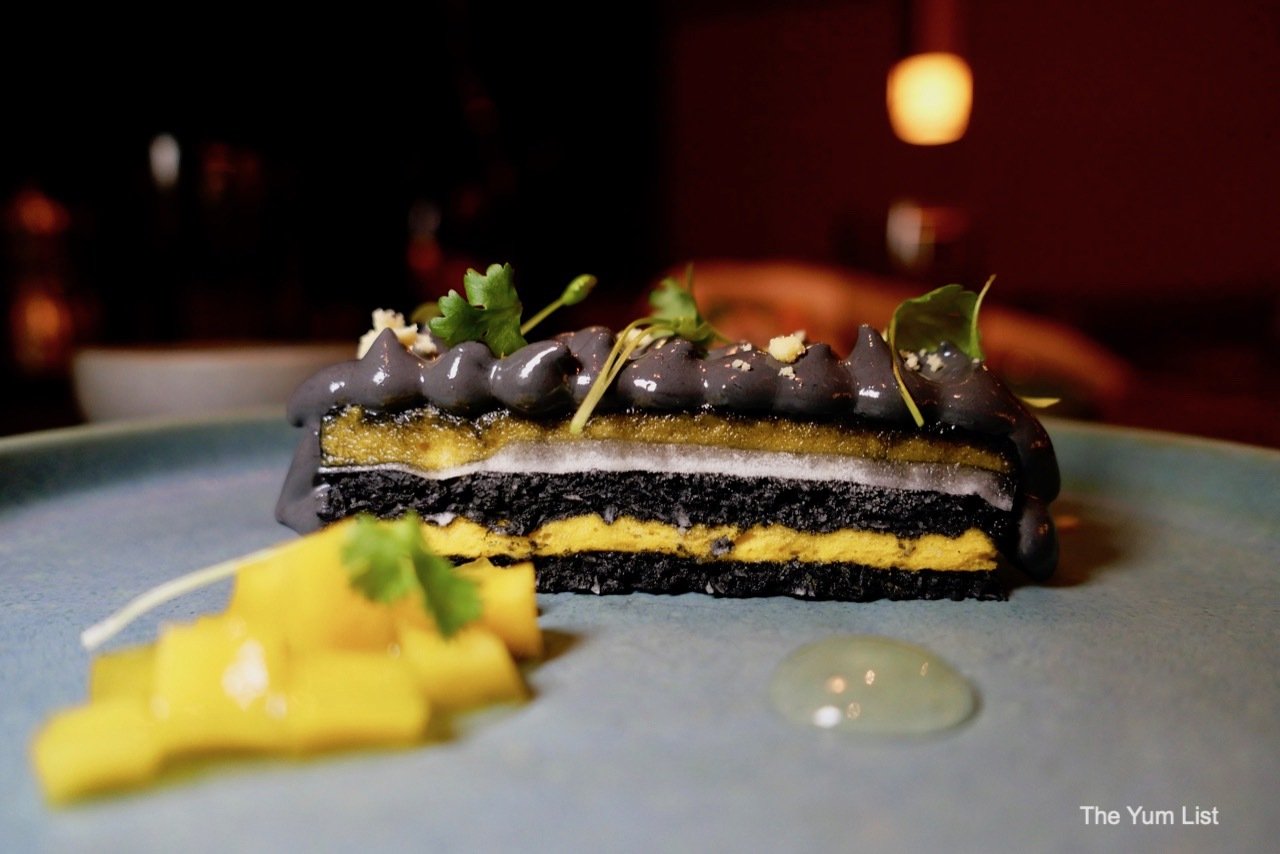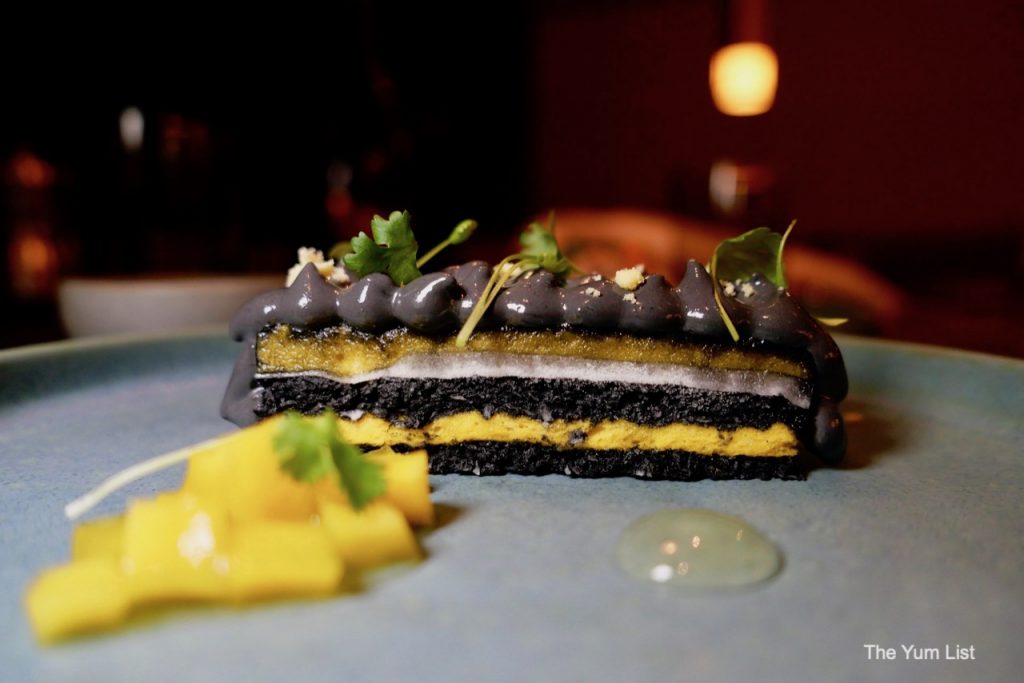 ATAS Dinner Menu Review
A meal at ATAS is an agreeable experience. This modern Malaysian restaurant celebrates local ingredients, yet composes them in novel combinations. The menu is bright and approachable. There is an abundance of flavours across the recipes. Still, each dish is balanced, highlighting only a small number of elements at one time. It's a fresh approach; one that is worth supporting.
Reasons to visit ATAS: quality local ingredients presented in fresh ways; must try the charred baby corn, Highland Bario rice, jasmine rice salad
ATAS – Modern Malaysian Eatery
The RuMa Hotel and Residences
7 Jalan Kia Peng,
50450 Kuala Lumpur, Malaysia
+60 3 2778 0888
[email protected]
theruma.com
Find more contemporary Malaysian cuisine here.
ATAS at The RuMa Opening Hours
Dinner is served daily from 6:30 pm until 10:30 pm