The RuMa Hotel and Residences
Monica Tindall
How many hotels do you know of where you can check-in and check out at any time you please? How about have breakfast anytime, anywhere? Or, one where the mini-bar is complimentary? The RuMa Hotel & Residences Kuala Lumpur has all three of these extras, and, at the moment, they also have reduced room rates. On top of getting your room at close to half price, you're also rewarded with a RM88 food and beverage credit and RM100 spa voucher!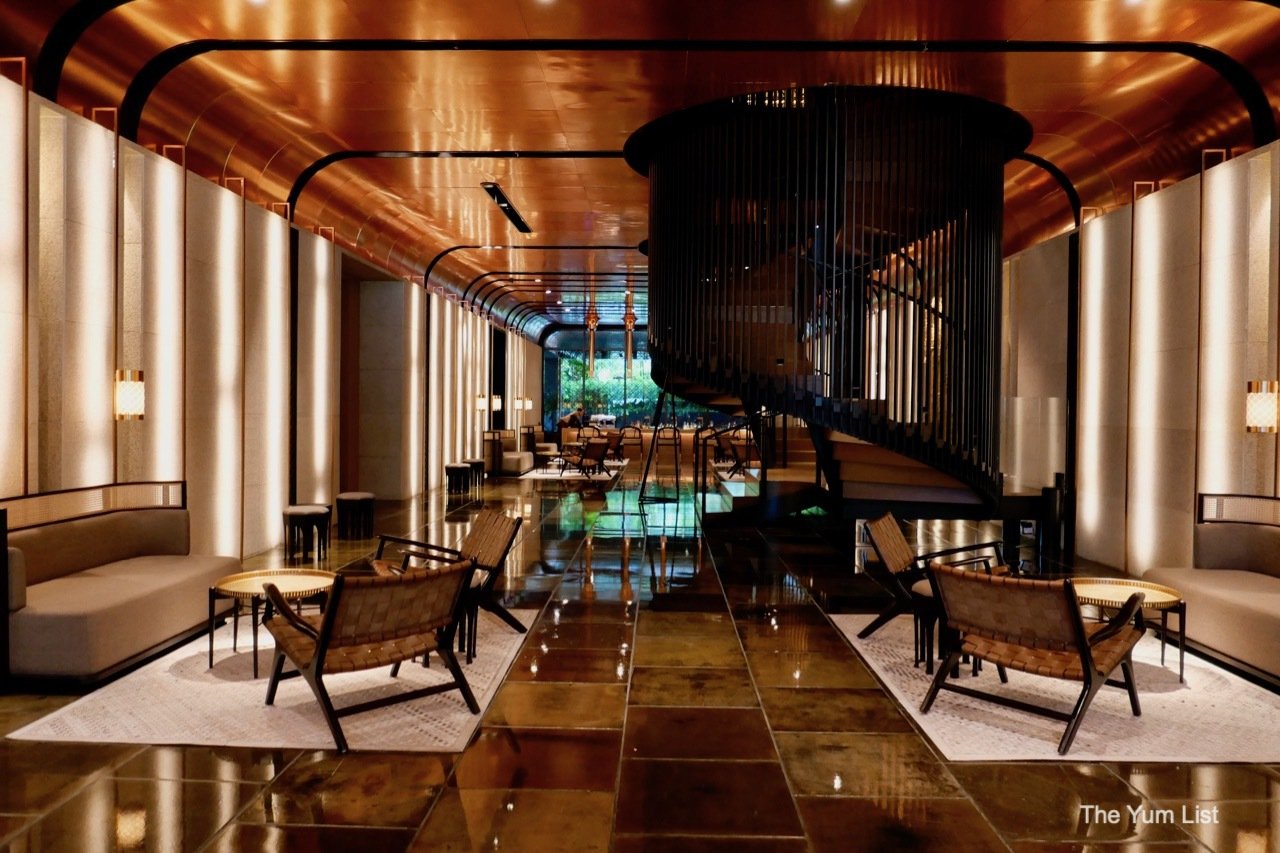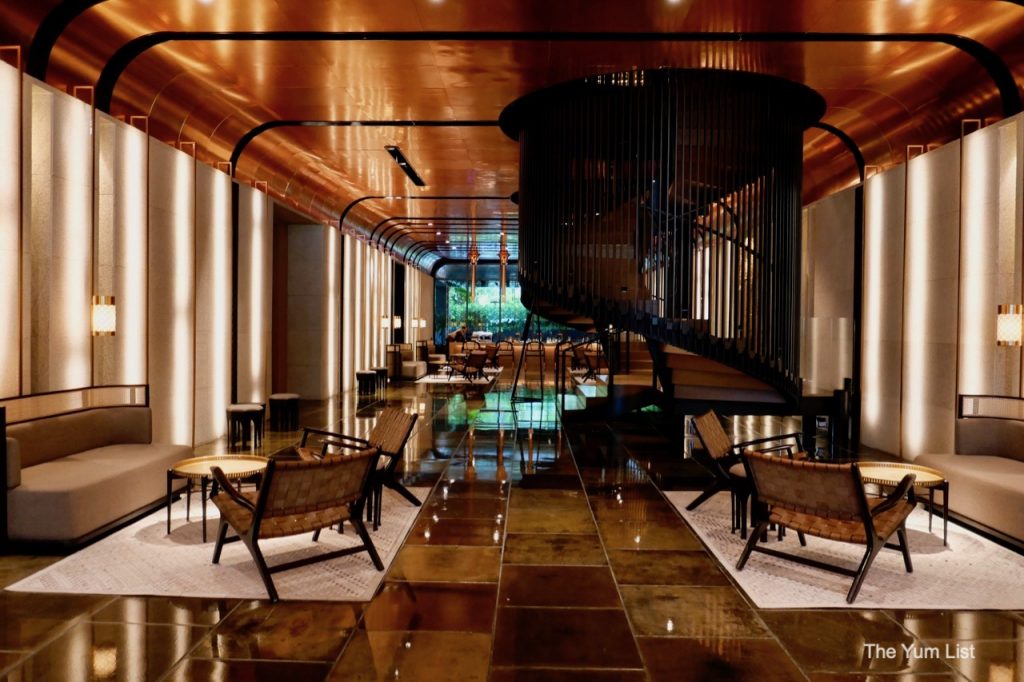 The RuMa Hotel and Residences Kuala Lumpur
Meaning home in Malay, rumah, the namesake of The RuMa Hotel and Residences Kuala Lumpur sets the tone. Removing restraints usually imposed in conventional hotels, the team at this luxury stay in KL want to create an atmosphere where guests are totally at ease.
Besides the convenience of no time constraints, the feeling of being in residence is recreated through the hotel's commitment to local design and craftsmanship. Spaces are clearly modern yet markedly influenced by Malaysian culture.
Perhaps the most striking areas are the entrance and The RuMa Hotel's lobby. The former takes its form inspired by a birdcage. Glazed and non-glazed terracotta enclose a bronze water fountain with lines carrying the eye to the centrepiece. The latter connects with its warm copper tones, and the contours of a double-spiral staircase again guide the eye upwards. Between the duo of staircases stands a sculpture by Malaysia's most renowned fashion designer Bernard Chandran. The "gown" is created with an interlocking "cloth" of gold discs. Gentle illumination bathes it in a spotlight of warm light.
The sense of local artisan morphs into a different vibe in the rooms where design cues are taken from the rubber industry and colonial charm. The sixth-floor facilities area containing the pool and spa are gifted the notion of local through traditional weavings, Kelerai. It's luxurious yet understated, contemporary but founded in heritage.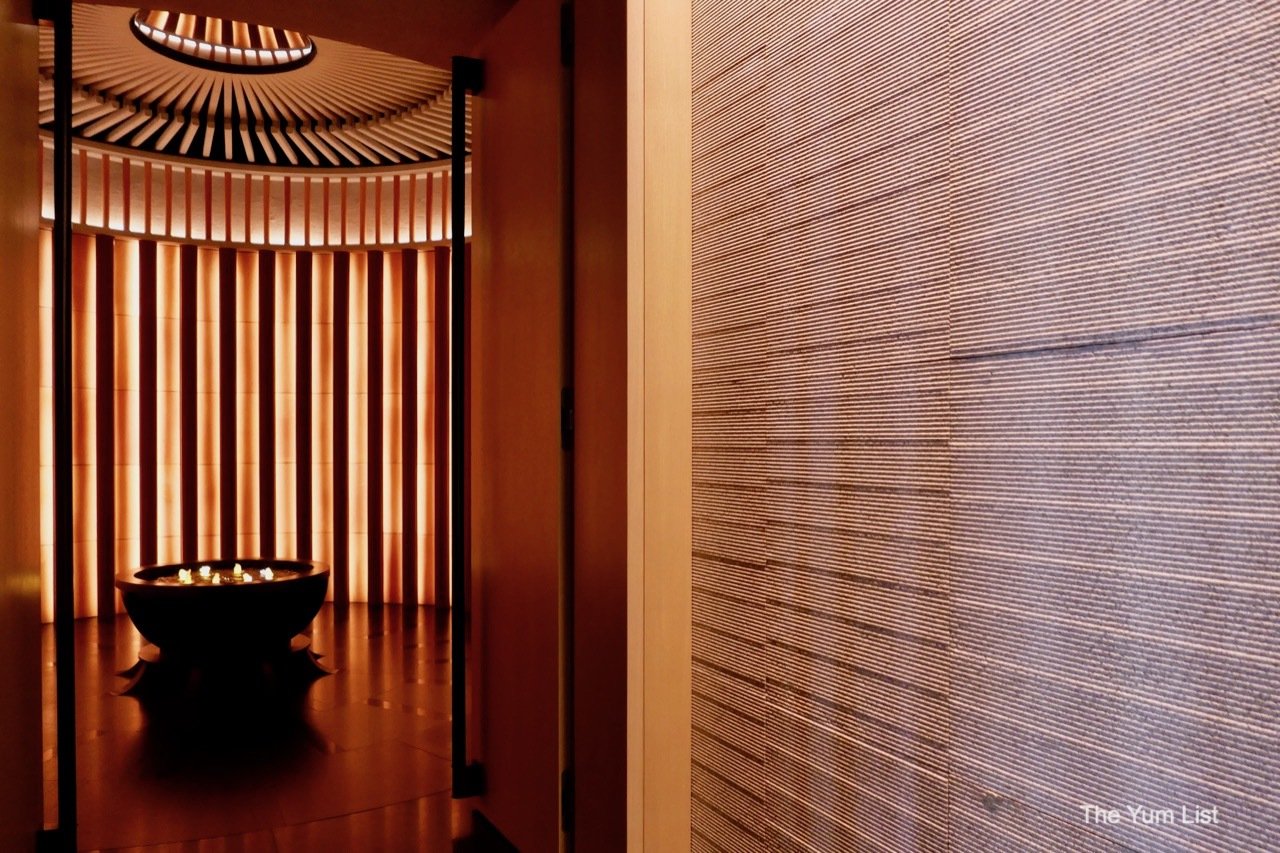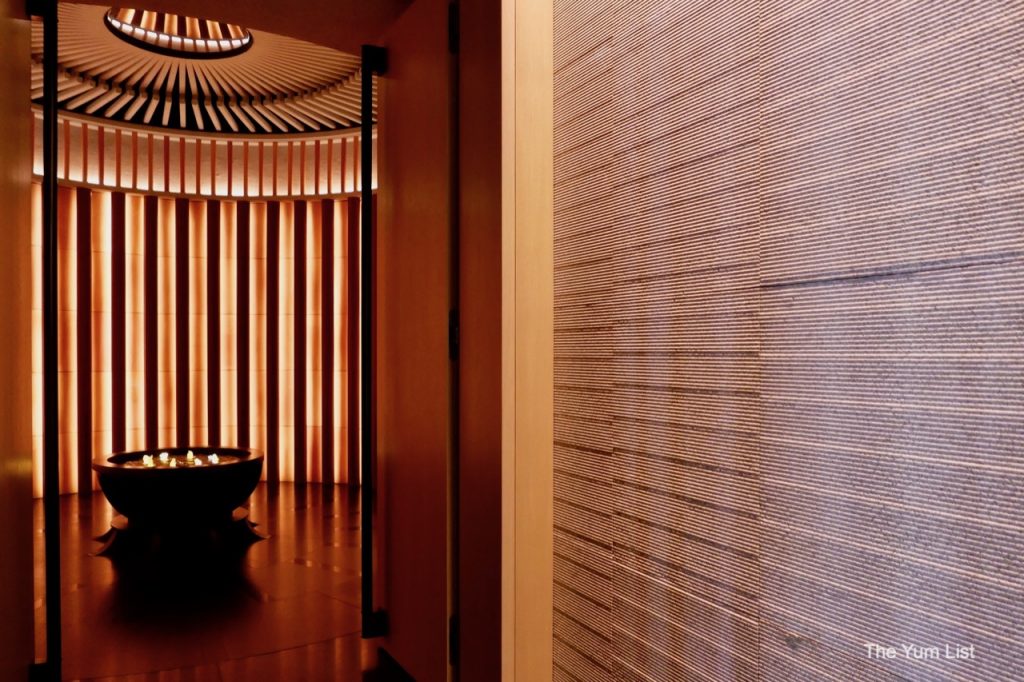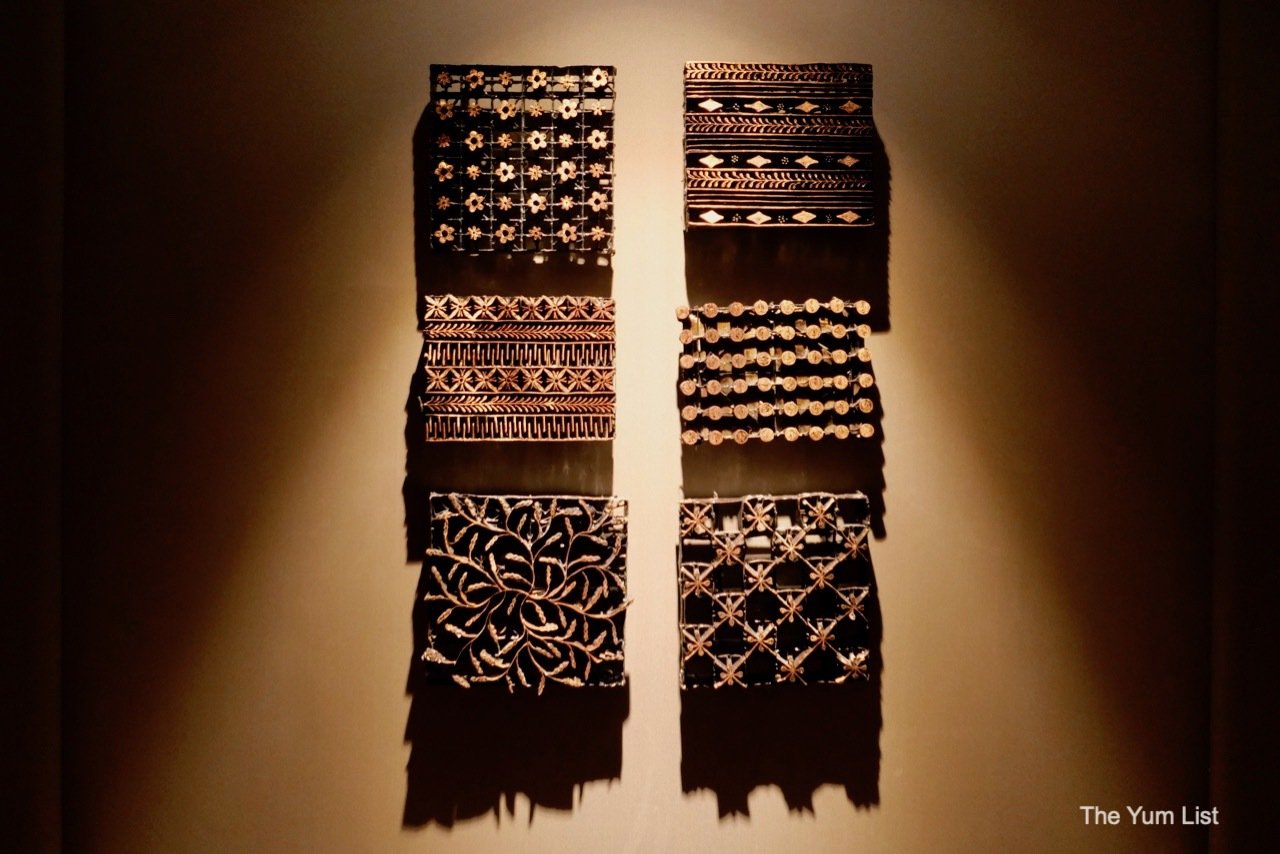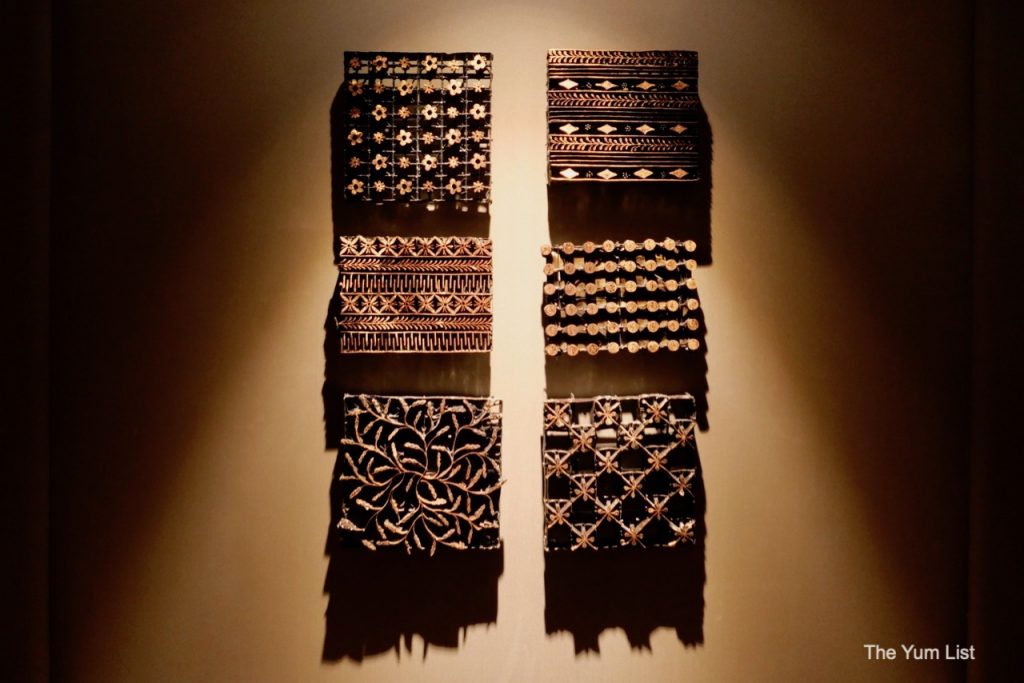 Dining
Dining supports the concept adding another layer to the clearly laid plan. ATAS, The RuMa Hotel and Residences Kuala Lumpur's signature restaurant, also innovates with local as the foundation. Malaysian ingredients are showcased in recipes here, but they come in unexpected combinations, translating convention into newness, the familiar into the novel. Find details on the hotel's excellent brunch service here and check out ATAS' lunch and dinner menus here and here.
As mentioned in the introduction, rooms that include breakfast can either join the buffet between 6:30 am and 10:30 am, have a meal delivered to their room, or even get something packed to grab and go. If you have the time, however, I highly recommend giving the smorgasbord a go.
The morning meal is a buffet of local and international recipes, alongside a made-to-order menu of western and local specialities. I am happy to see the selection of healthy choices; nuts, seeds, a good variety of fresh fruit beyond the usual melon, chia seed pudding, vegetables, avocado and dried fruit. There are some quality wholegrain sourdough loaves too. Hubby gets repeat orders of eggs made to order and piles of cold cuts and condiments to partner them. A juice station offers freshly pressed fruit on tap, and unlimited coffee, tea and hot chocolate are served as requested.
Breakfast is busy on the weekends. For an unhurried experience, avoid the peak period after 9am. Despite the crowd, though, it's a civilized mood. Staff are composed, in good spirits, and manage the throngs with grace.
SEVEN lobby bar and SANTAI pool bar and lounge extend the food and beverage offerings. There's also a bubbly afternoon tea in the LIBRARI. It's worth checking out, not only for its sweet tiered menu but also for the setting where you can find current books and magazines alongside oldies collected from vintage markets.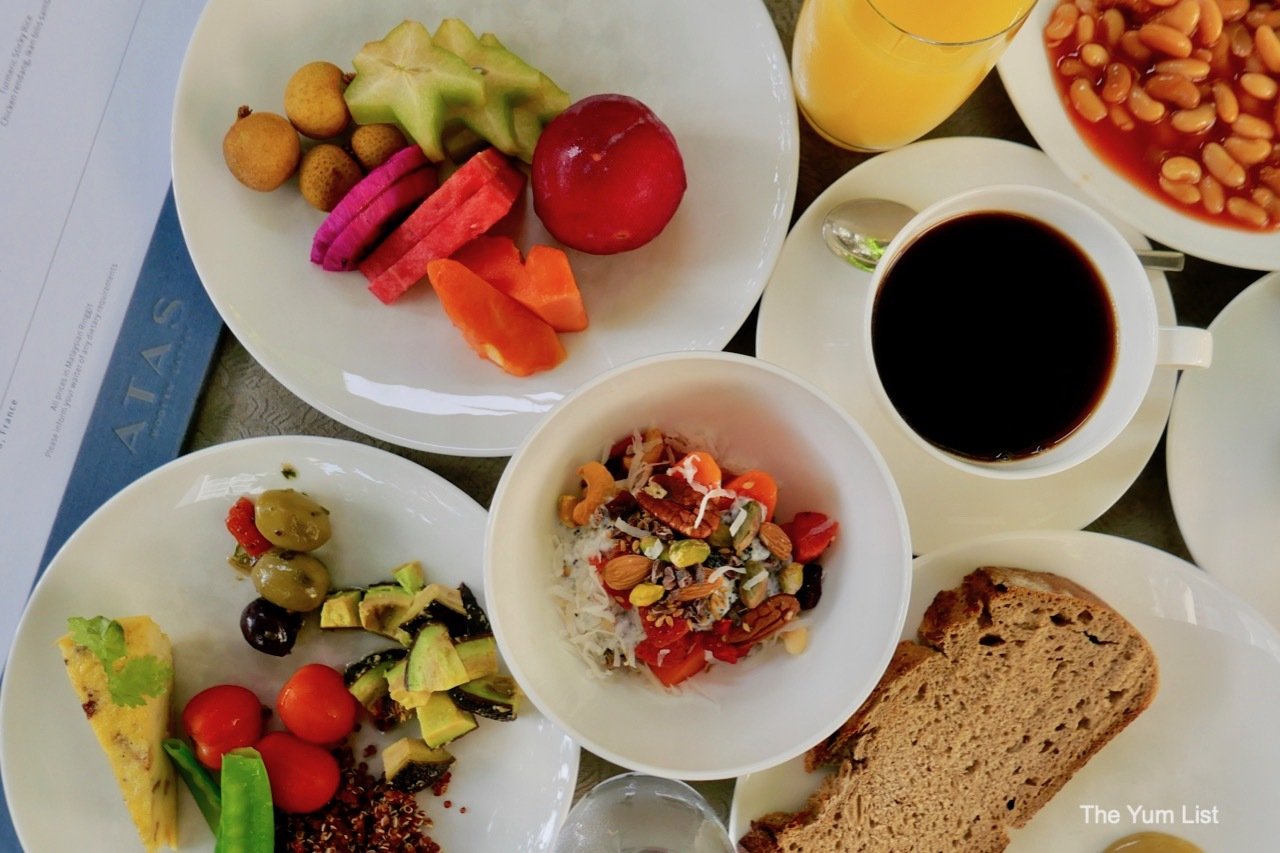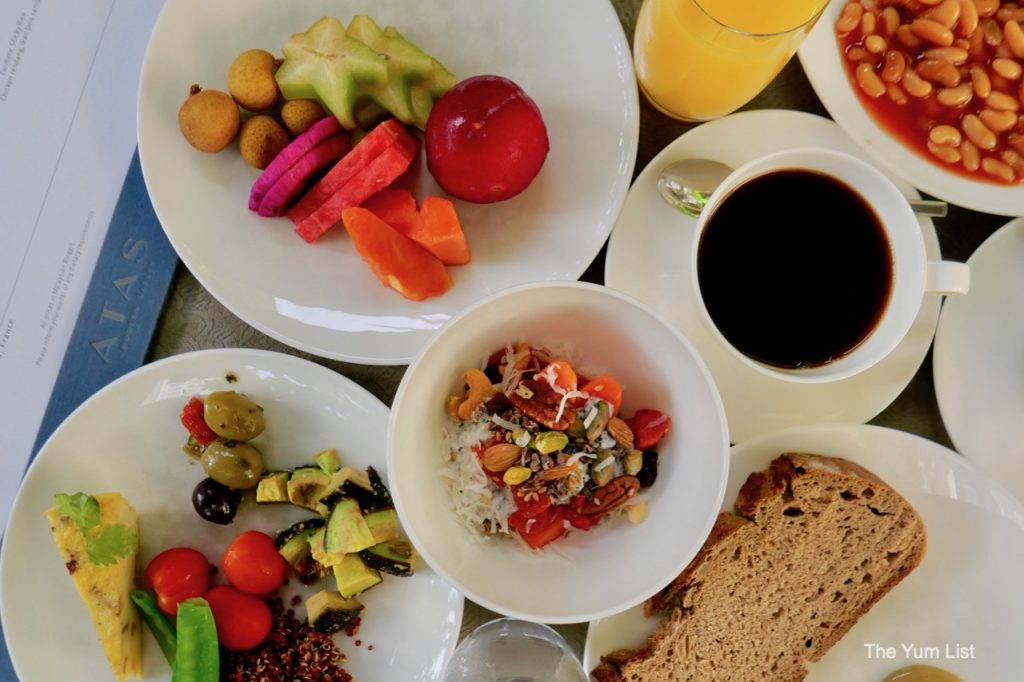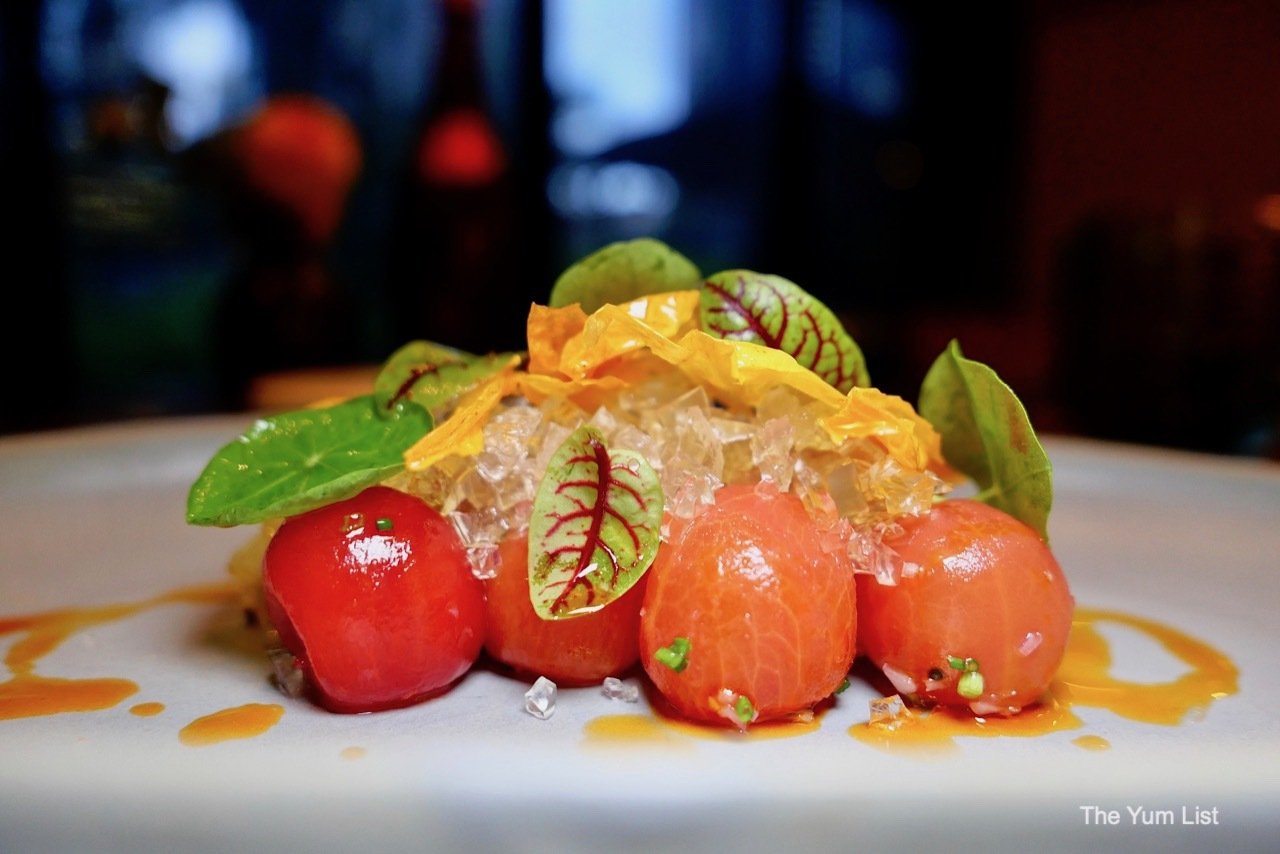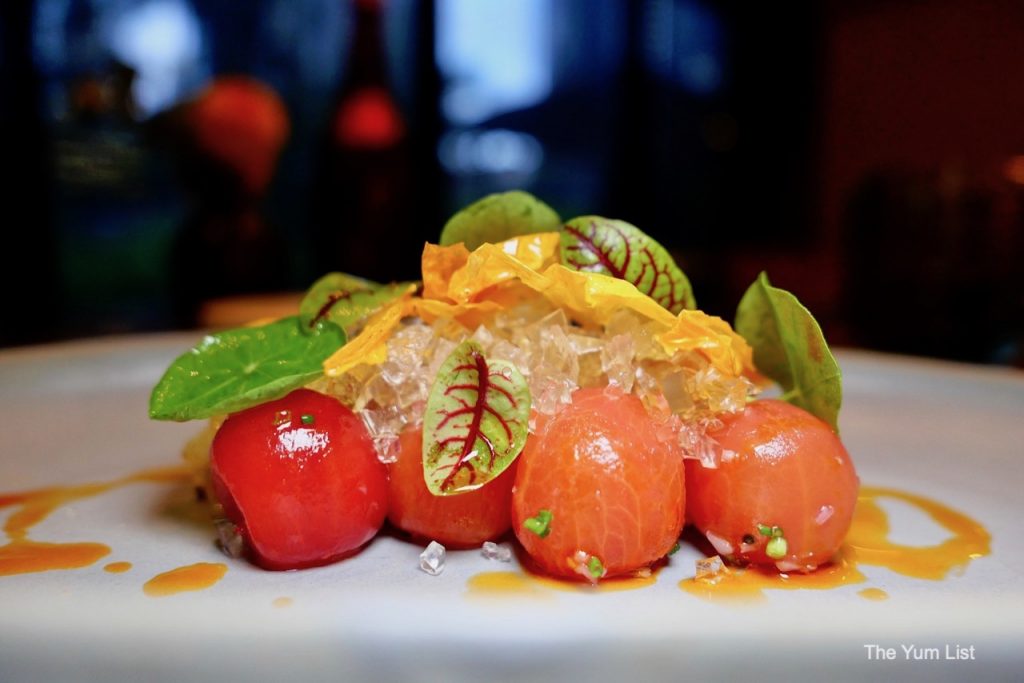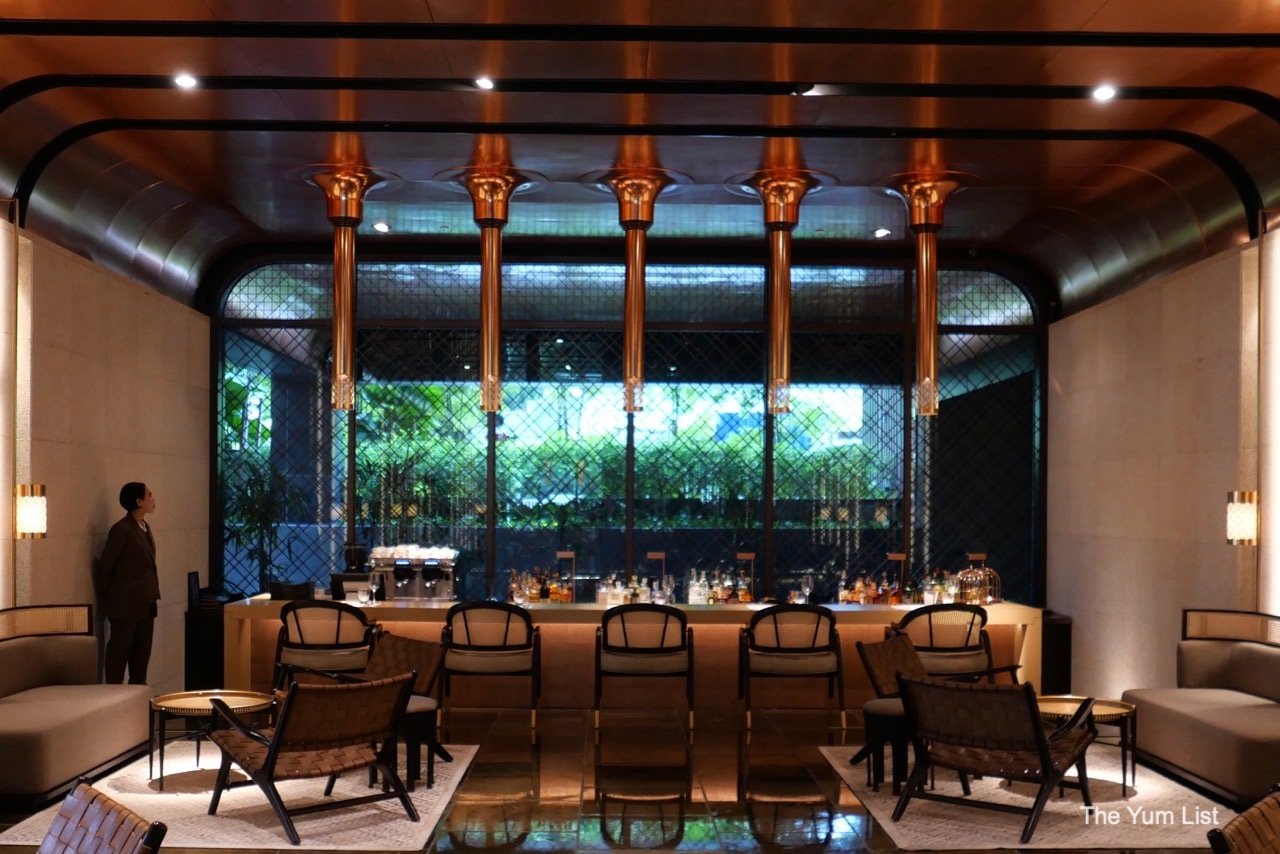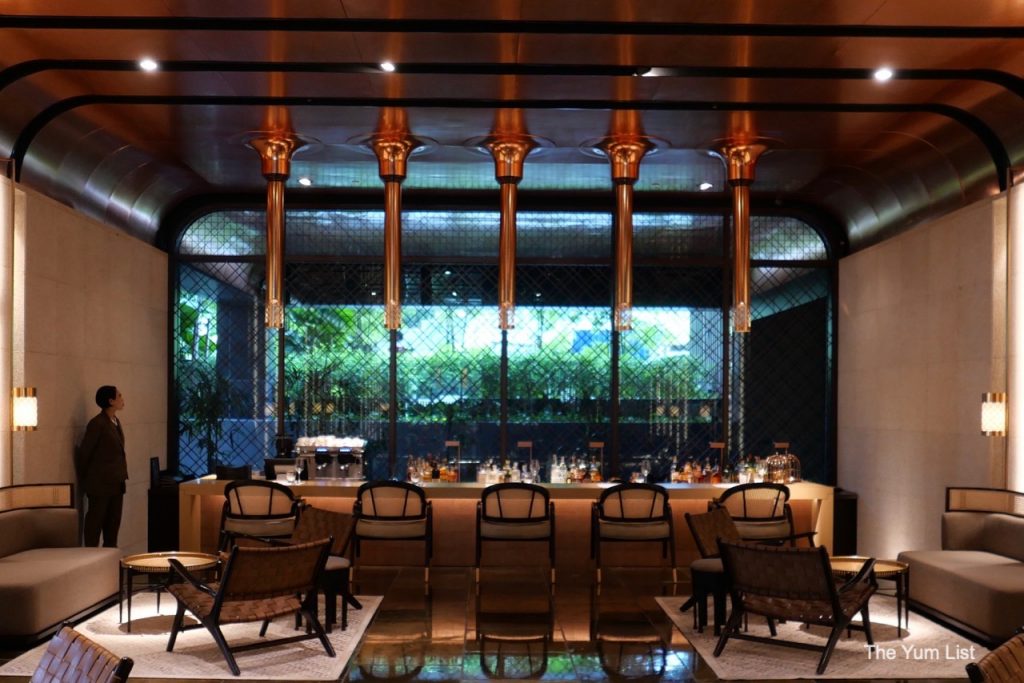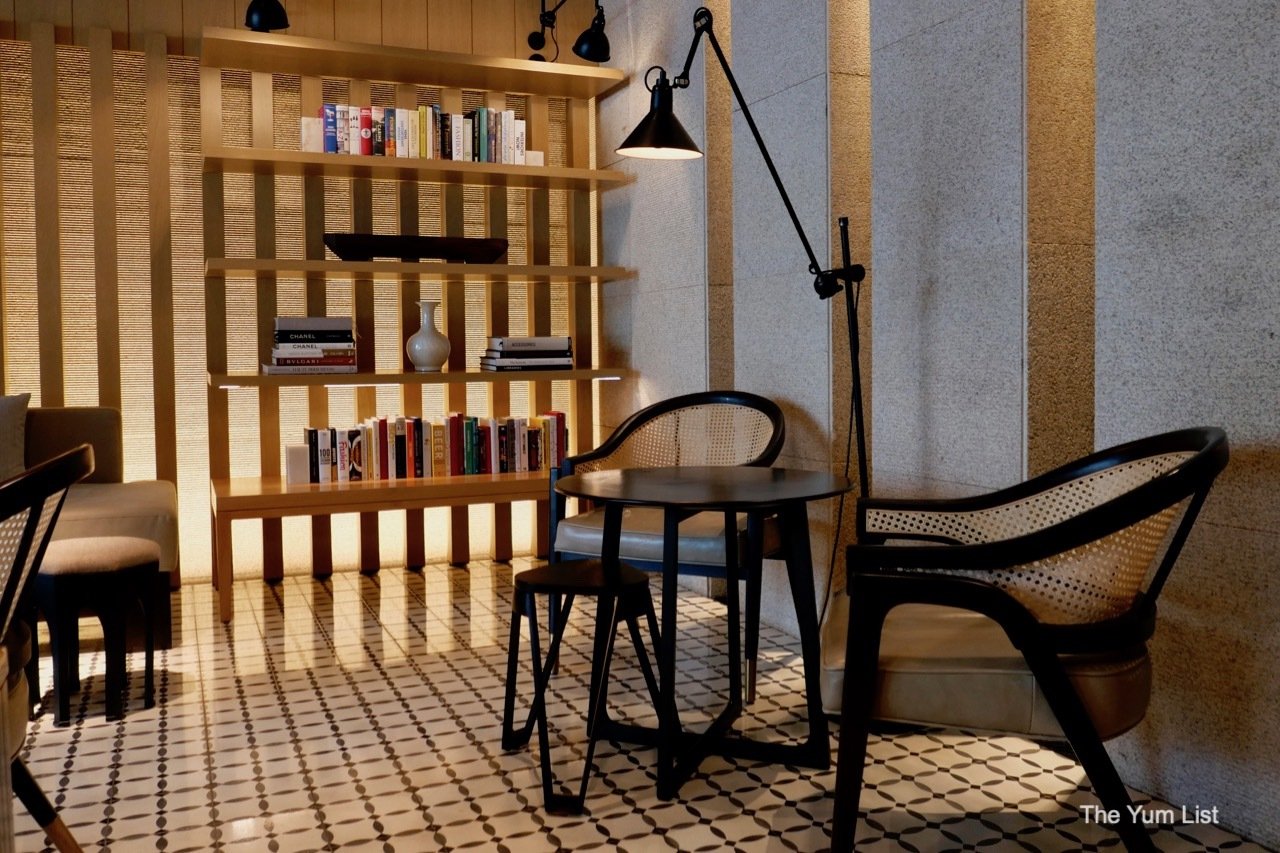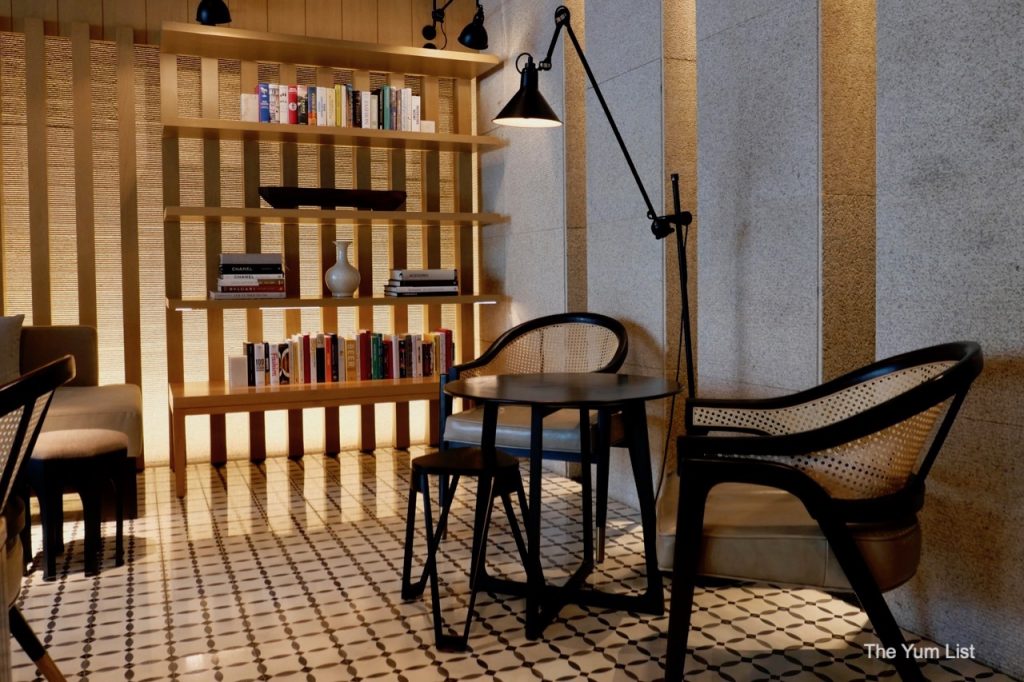 Facilities
The sixth floor presents an interconnected approach to wellness. The 25-metre infinity pool appears to drop over the edge to a fence of high-rises. Bordered with greenery, it is a pleasant place both for a dip or an extended period of relaxation on its sundeck. The fitness room is stocked with Technogym machines, the best gym equipment on the market, and UR Spa completes the health-inspiring trio. Spa lovers would do well to make a booking. The facilities and therapists are top-notch, and the treatments mirror the hotel's philosophy by respecting ancient healing practices and elevating them with modern science. Find more on UR Spa, as well as recommended treatments, here.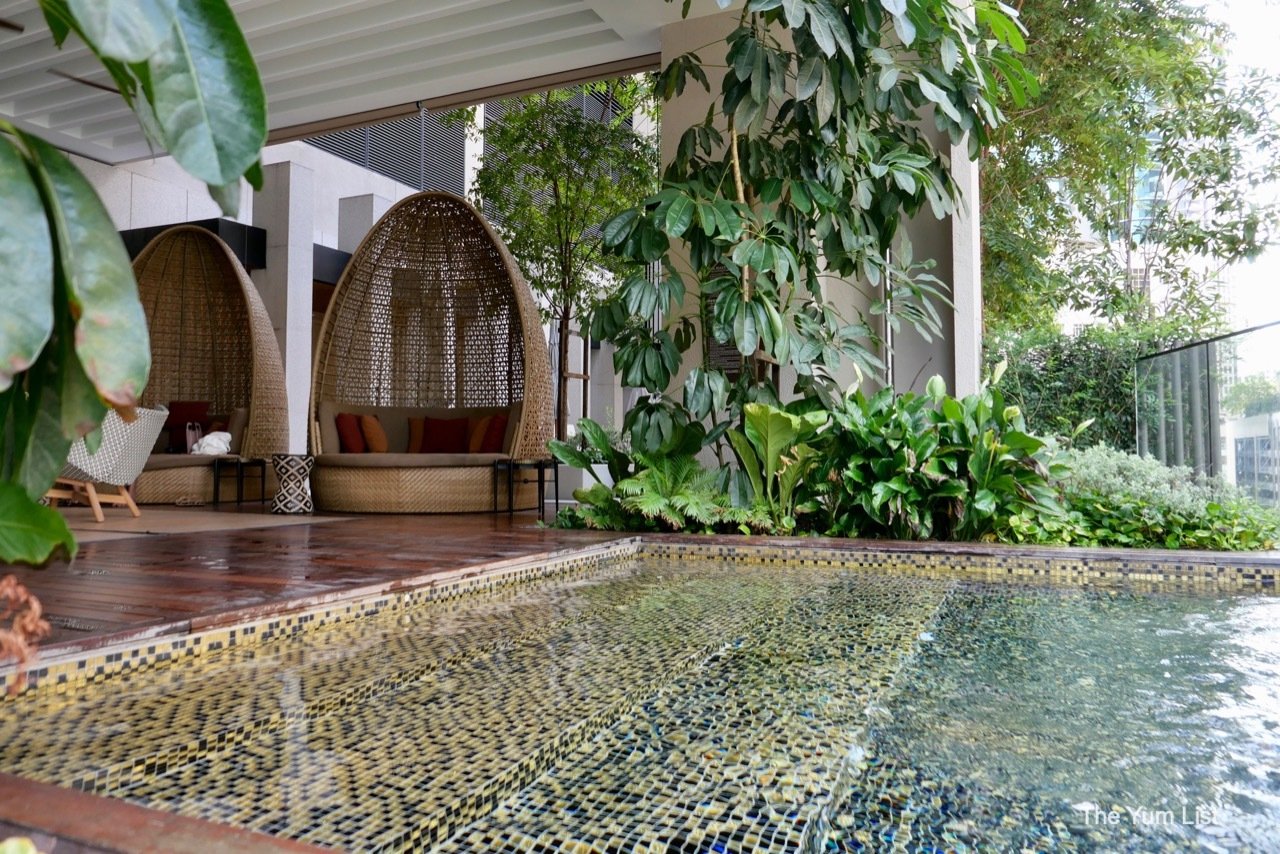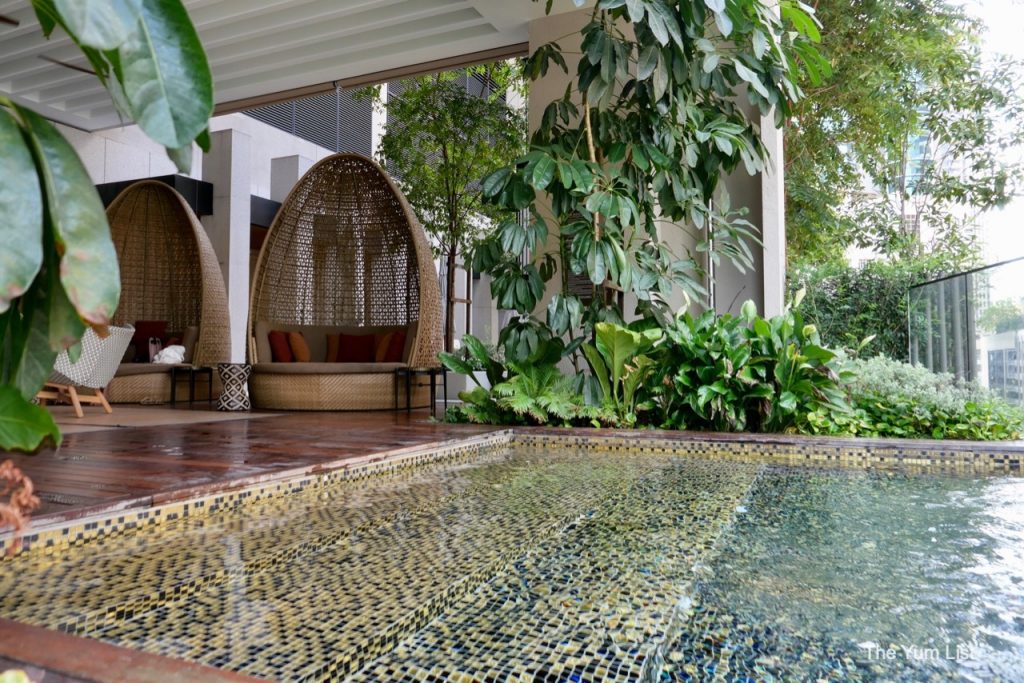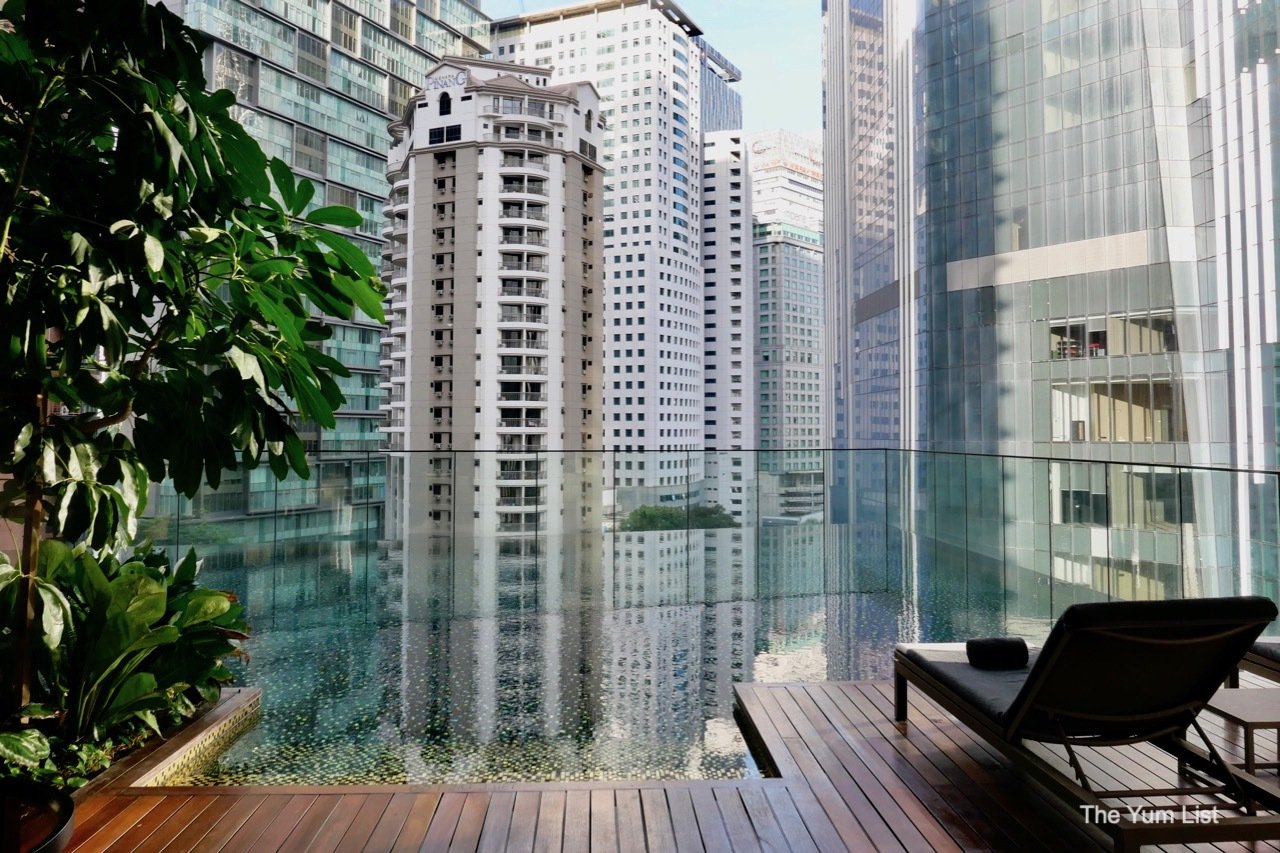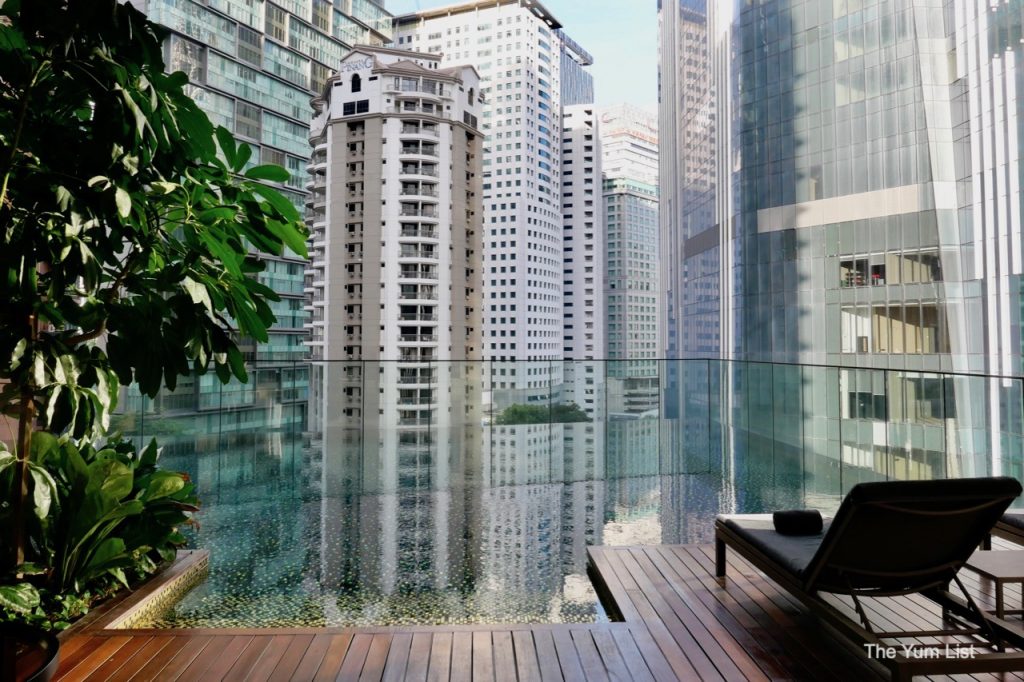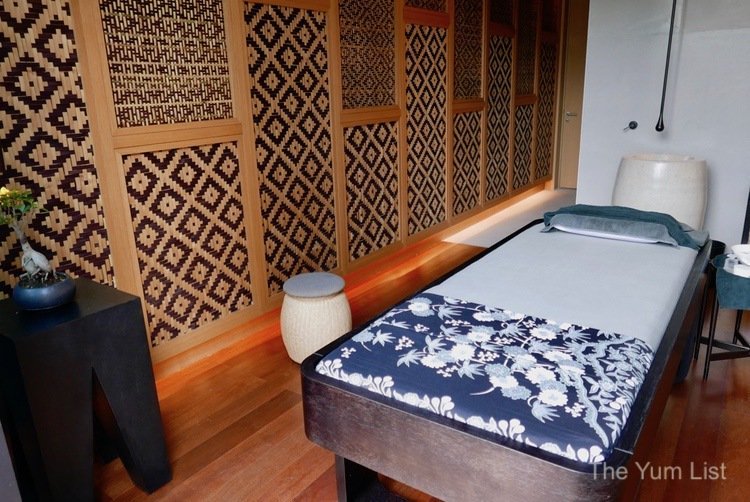 Rooms
A sense of calm is immediately evident in rooms at The RuMa Hotel and Residences Kuala Lumpur. Natural hues and just the right amount of space combine with an ergonomic use of furniture and layout. The style is uncluttered, yet not minimalist.
The bed is low, almost futon in style. Dividers of lattice covered with translucent sheets add to tranquil aesthetics often associated with Japanese design. The bathroom can be completely sealed off by a heavy sliding door, and black-out shades ensure not a ray of light enters until you want it to.
Comforts of a complimentary mini-bar, Nespresso machine and premium tea are welcome inclusions. The bathtub and salts, soft robes and multi-sized slippers get good use too. The only thing that surprises me that is not in place is an alternative to plastic water bottles. I usually get around this by refilling a bottle in the dispenser often found in a hotel's fitness room. There's no such option here though so I suggest bringing your bottle and filling it at the water station at breakfast.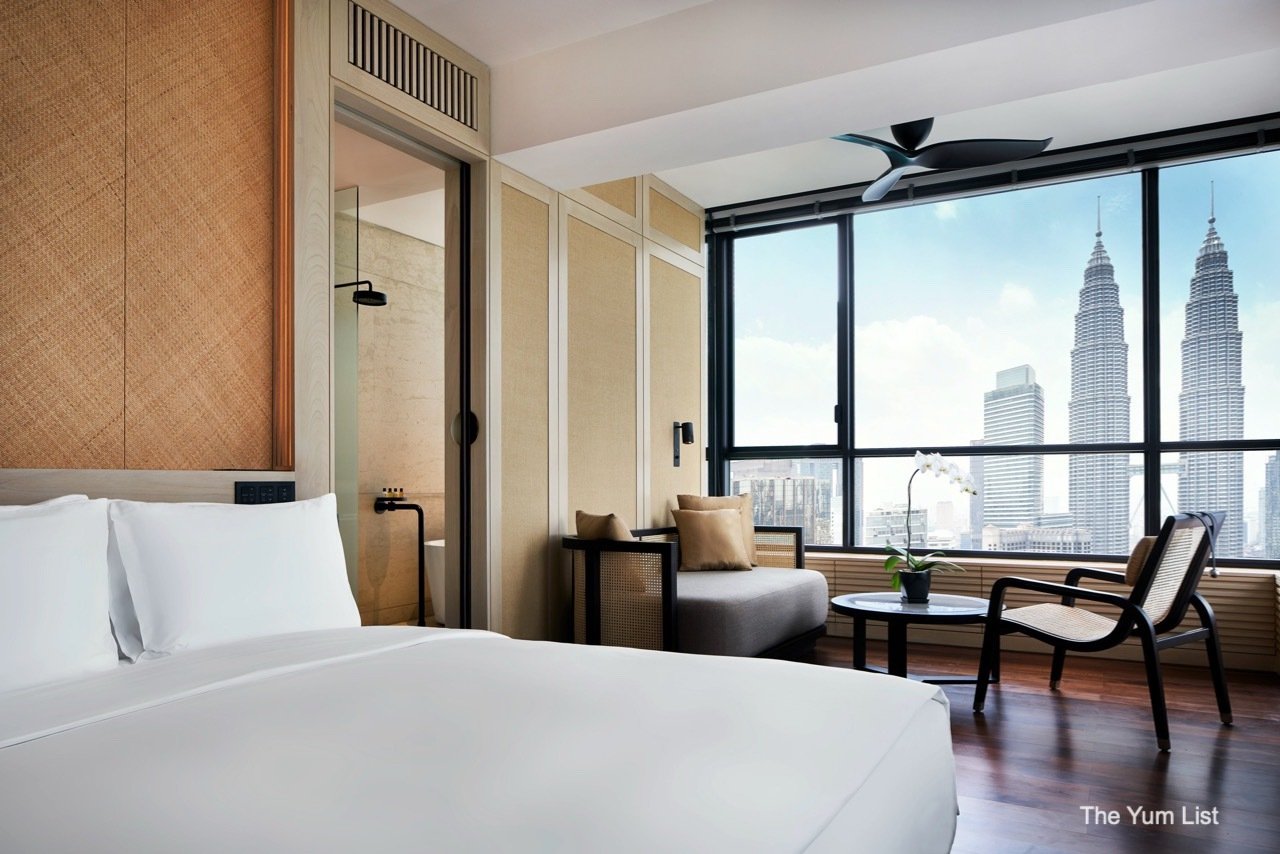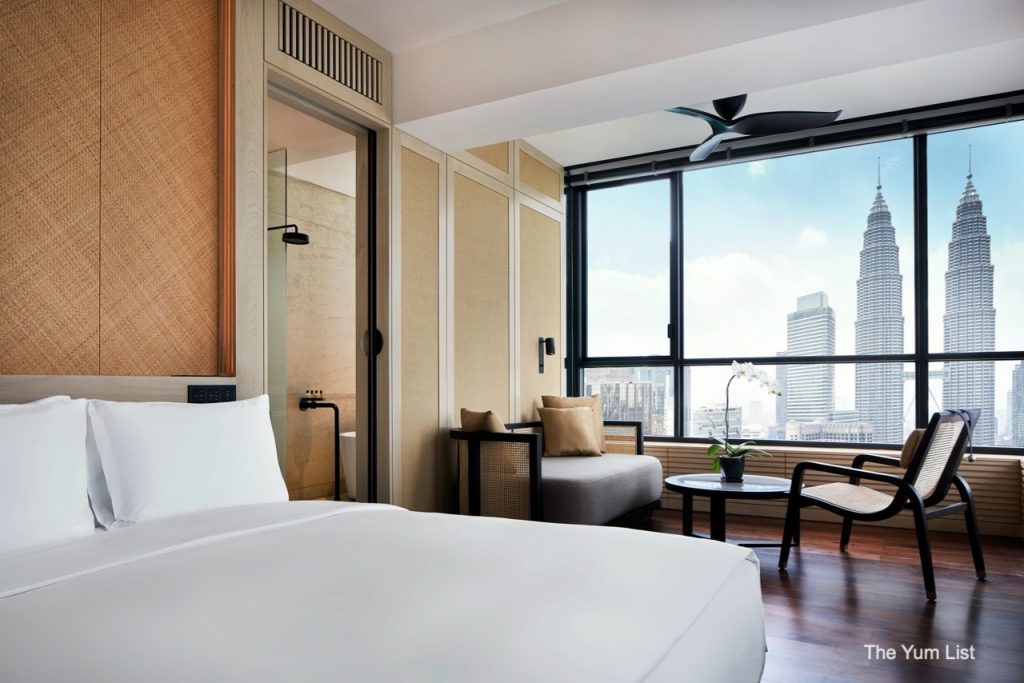 The RuMa Hotel and Residences Rates
You can score some pretty good deals at the moment with an entry-level room starting at RM 428 per night including 24-hour check-in and check-out (*with notice at least two days before arrival), breakfast for two in ATAS restaurant, in-room or have it packed to go, complimentary mini-bar AND a RM88 F&B nett credit per room per stay along with a RM100 nett UR SPA credit per room per stay. Busier periods can see these rooms reach over RM 900 in price, so we think that's a pretty good deal!
Reasons to stay at The RuMa Hotel and Residences: an unparalleled stay for those wanting a sense of contemporary local in a luxurious setting; check-in and check out anytime you please (*but, you must notify the hotel at least two days before checking in to qualify); breakfast at the buffet, in-room or to go; complimentary mini-bar; some fantastic deals this month!
The RuMa Hotel and Residences
7 Jalan Kia Peng,
50450 Kuala Lumpur, Malaysia
+60 3 2778 0888
[email protected]
theruma.com/en