Chef Okamoto's 6-Course Special
Words: Anna Chew Photos: Monica Tindall
As we continue to bring you the best premium dining deals in KL, the list must surely include Chef Okamoto's 6-Course Special in Iketeru, Hilton Kuala Lumpur. The promotion runs from June 3- August 31, 2020, and is available for both lunch and dinner. Chef Okamoto specialises in Cha-Kaiseki, a traditional and refined form of Japanese dining and he presents this in a specially crafted menu to welcome diners back to Iketeru. What's more, it's priced at a steal (more on that below)! This meal left us highly satisfied in sense and cents.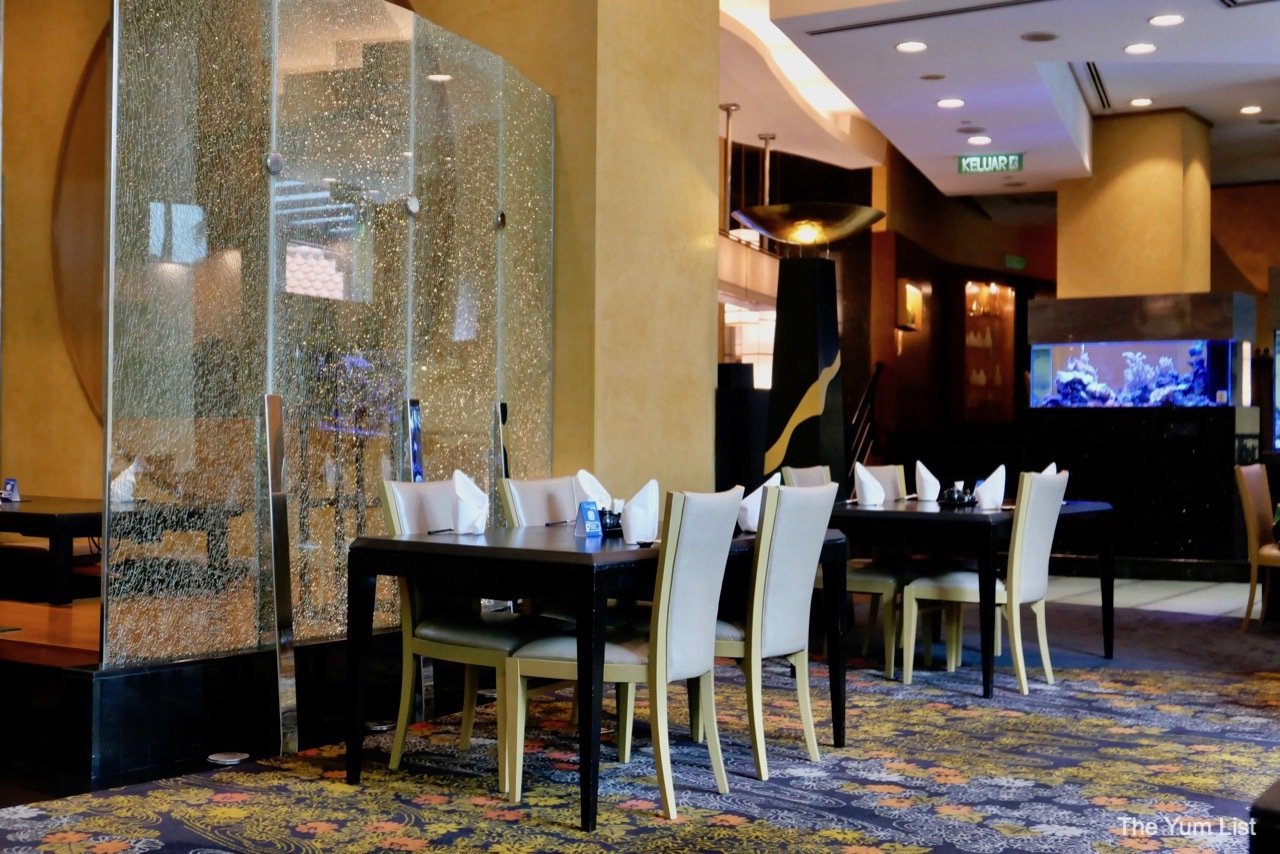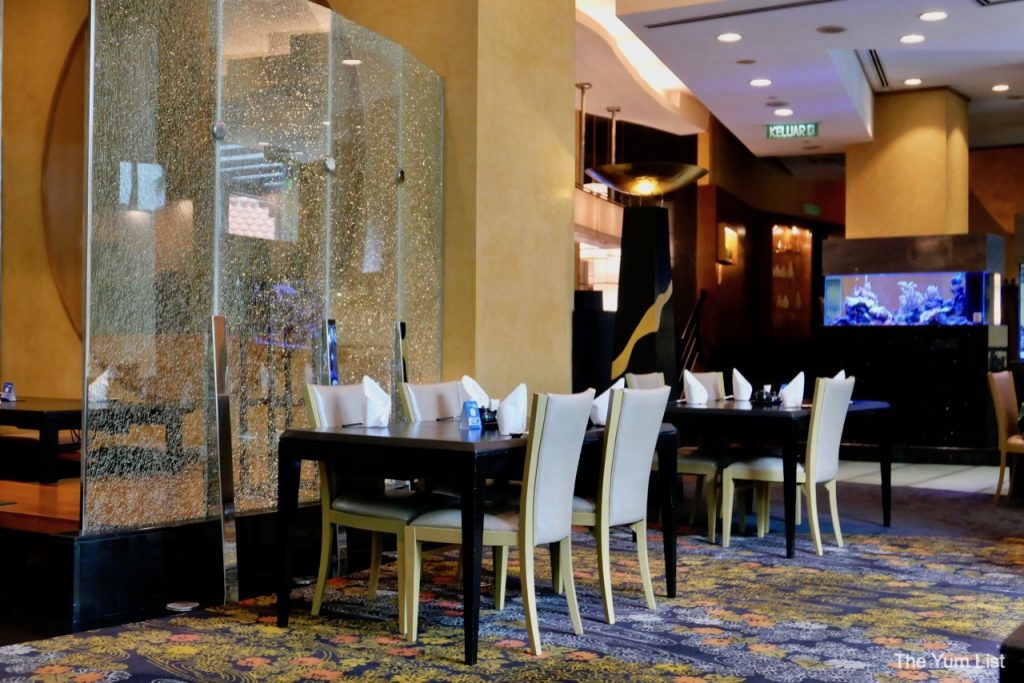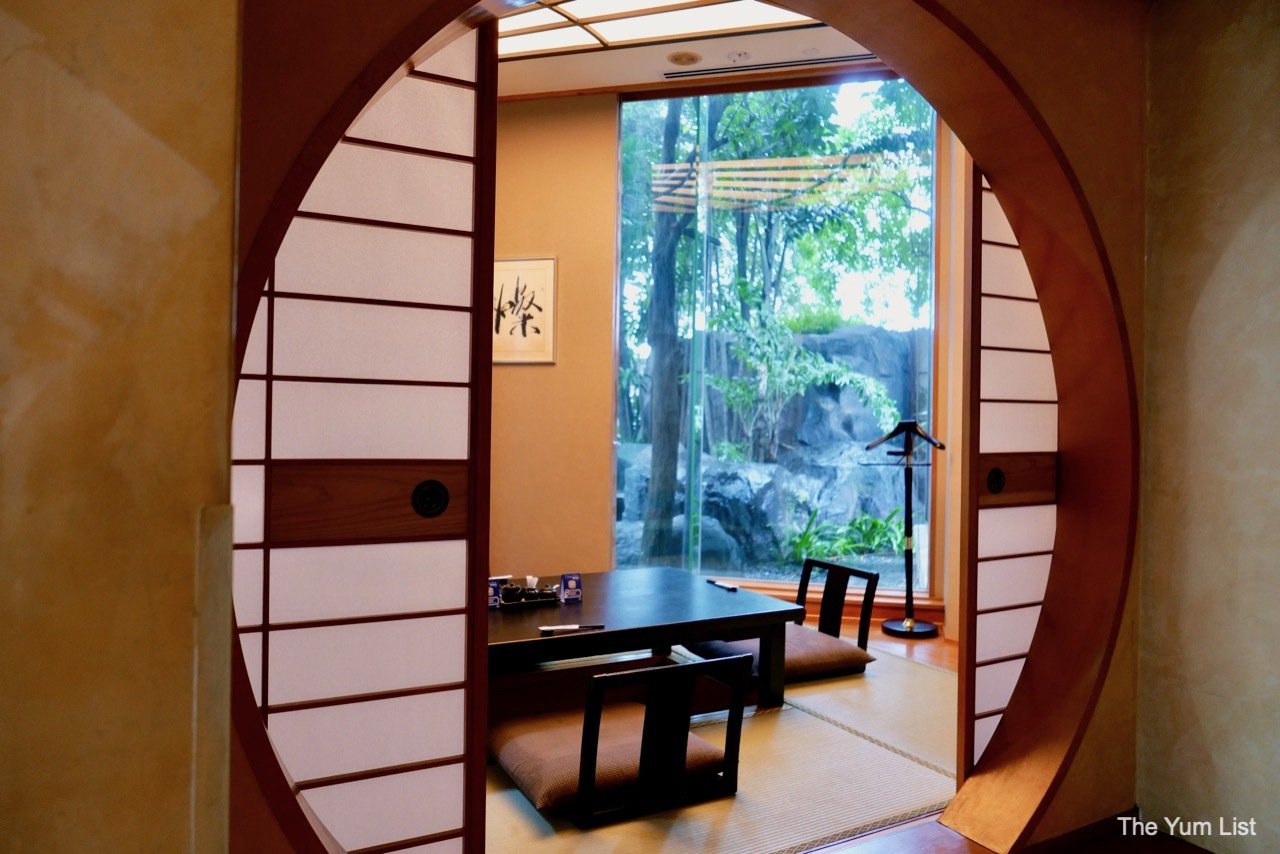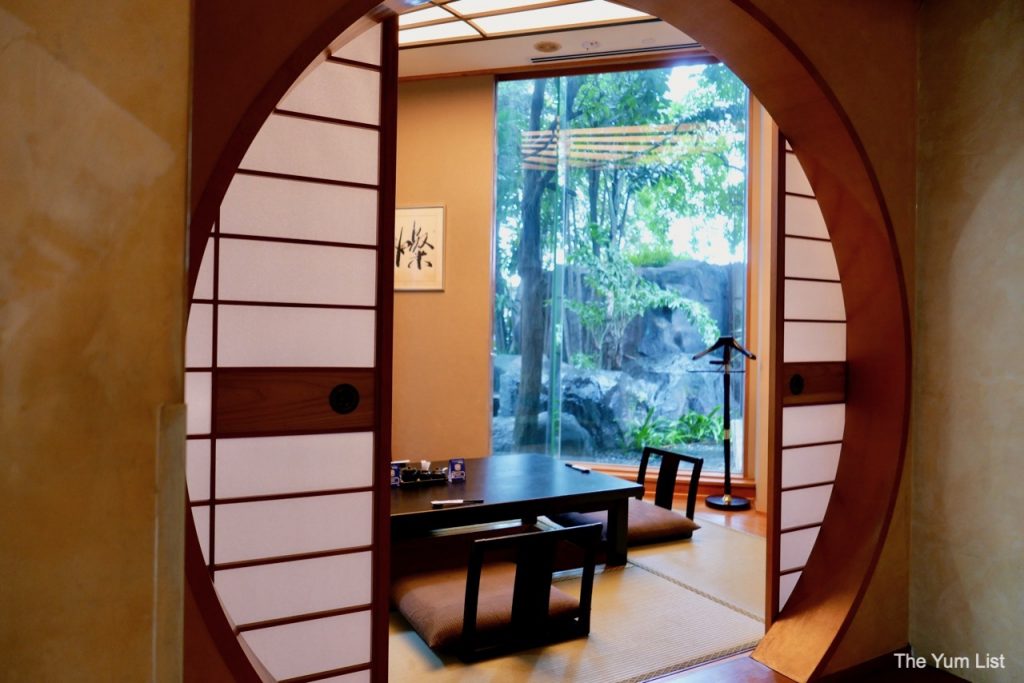 You get two options of either the Kaisen Seafood Set (RM280 nett) or the Wagyu Beef Set (RM320 nett), which is excellent value for the quality of food, portion size and craftsmanship. On top of that, however, you can receive an additional 40% off the bill with selected credit cards! Participating banks include Maybank, CIMB, Citibank and Standard Chartered. This really is an extraordinary deal.
Sake
We celebrate the moment with a Dai-Shinshu Karakuchi Tokubetsu Junmai Sake (RM110 for a 150ml carafe). A dry sake, it provides bright aromas and has a distinct tartness. It can be taken both warm or chilled. This sake pairs well with seafood and is usually taken together with the appetiser in a typical kaiseki meal.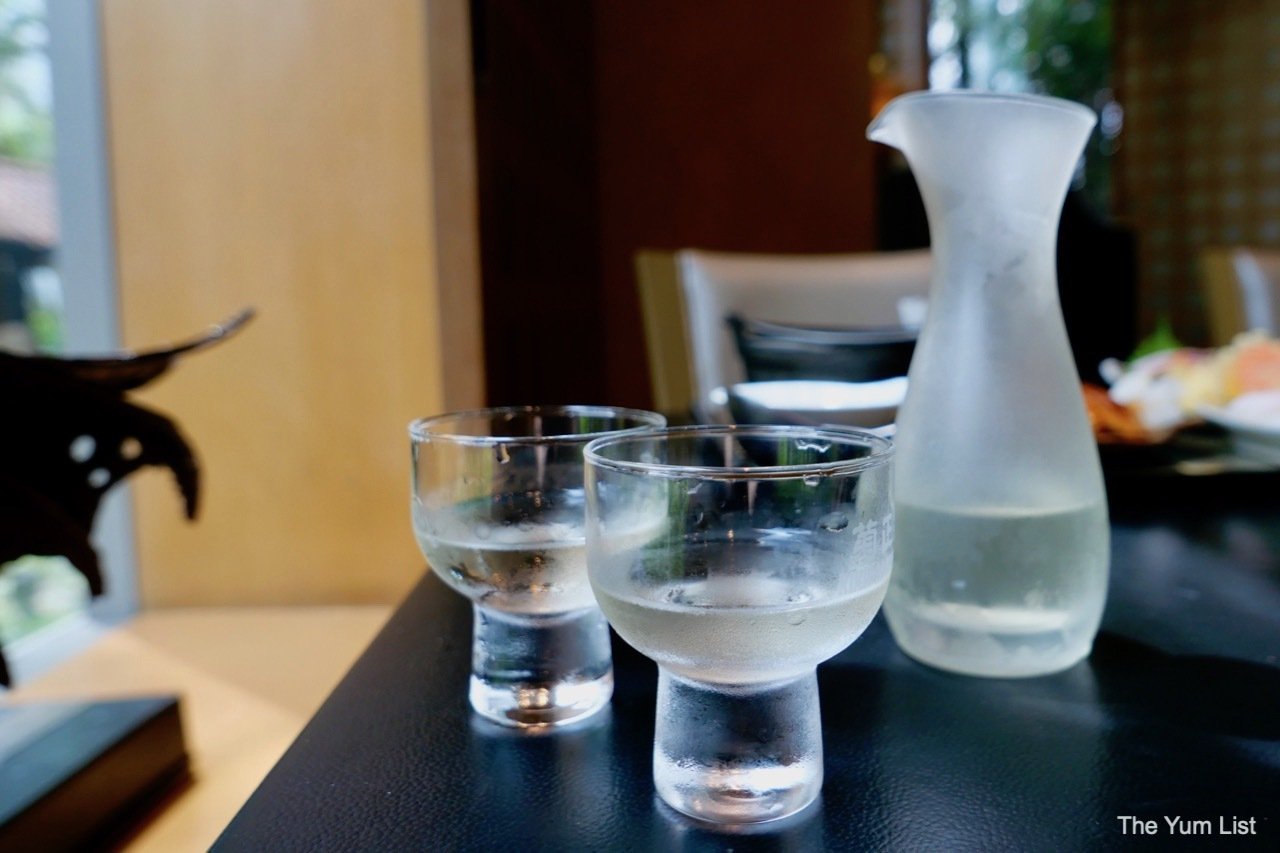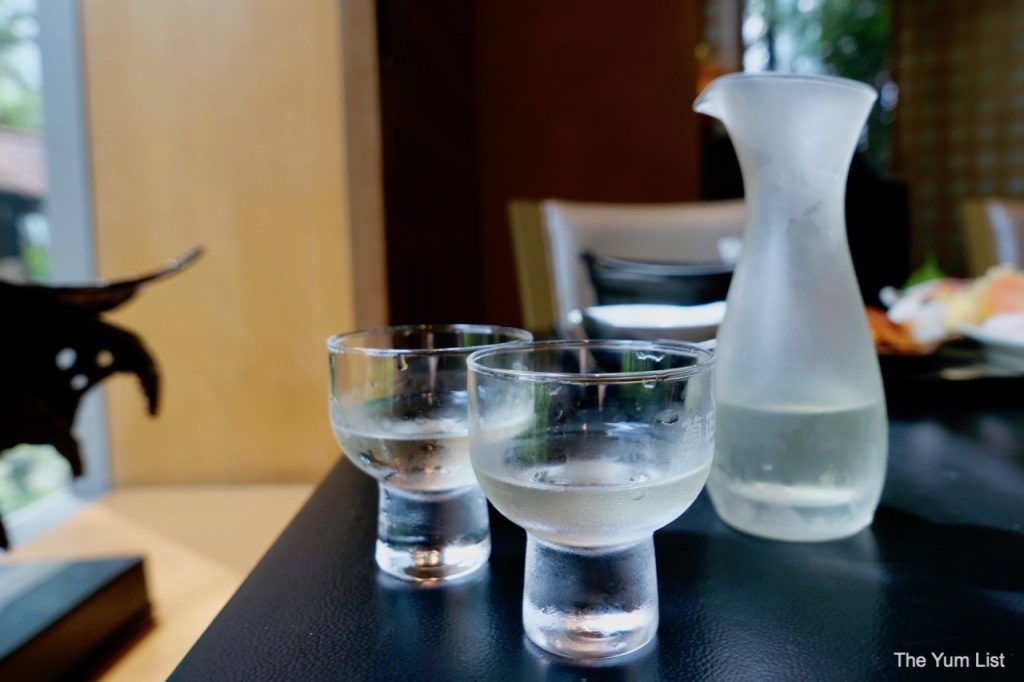 Chef Okamoto's 6-Course Special – Kaisen Seafood Menu
The menu is presented all at once, providing a stunning array of dishes. Starting with three kinds of sashimi from the daily fresh list, the cuts are thick and clean. The quality of ingredients also shines through in the nigiri sushi course of salmon, kampachi and sea bream. Off the grill, cod comes with an option of either a sio yaki or teriyaki seasoning. We choose the latter, which is delicious and we especially appreciate the lavish portion of fish. Chawanmushi is the only item common to both sets, and it's a smooth savoury recipe, nicely done.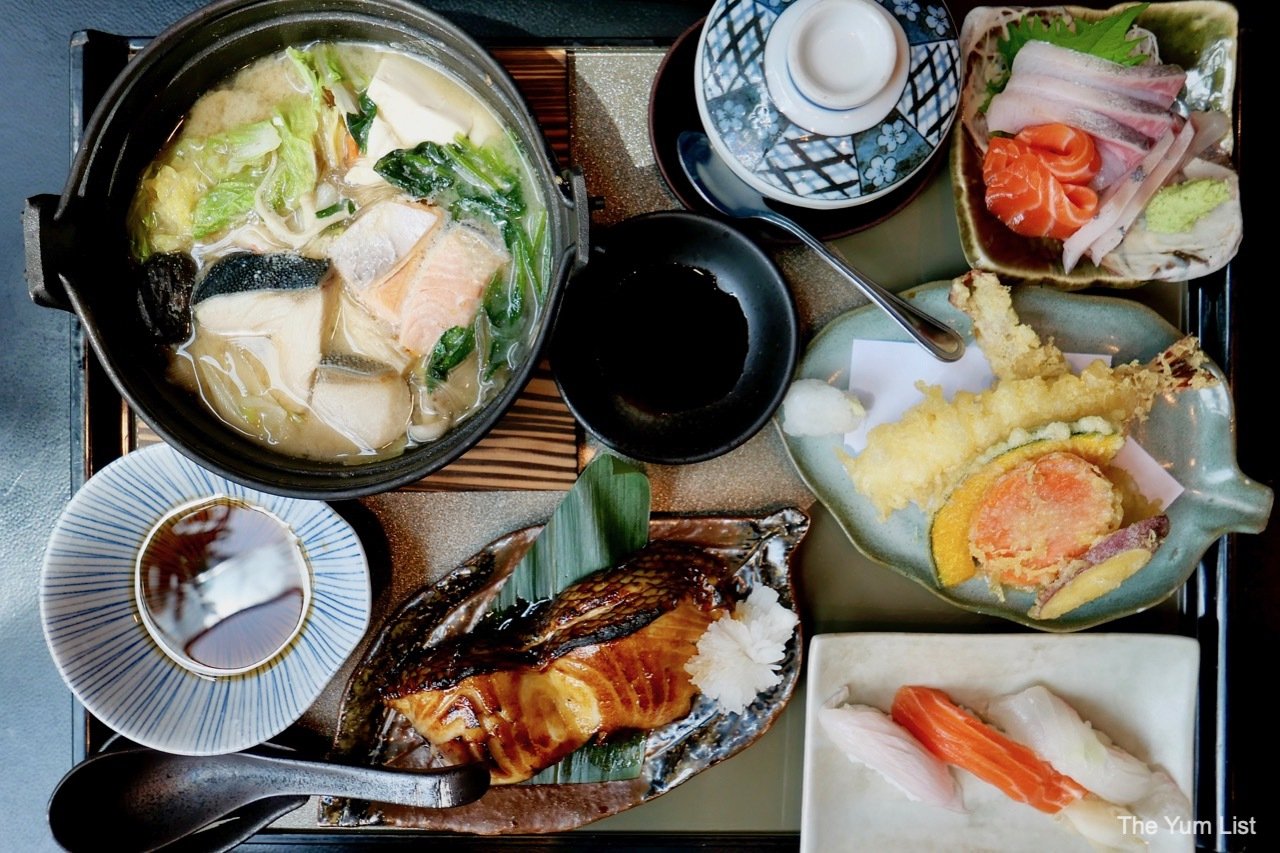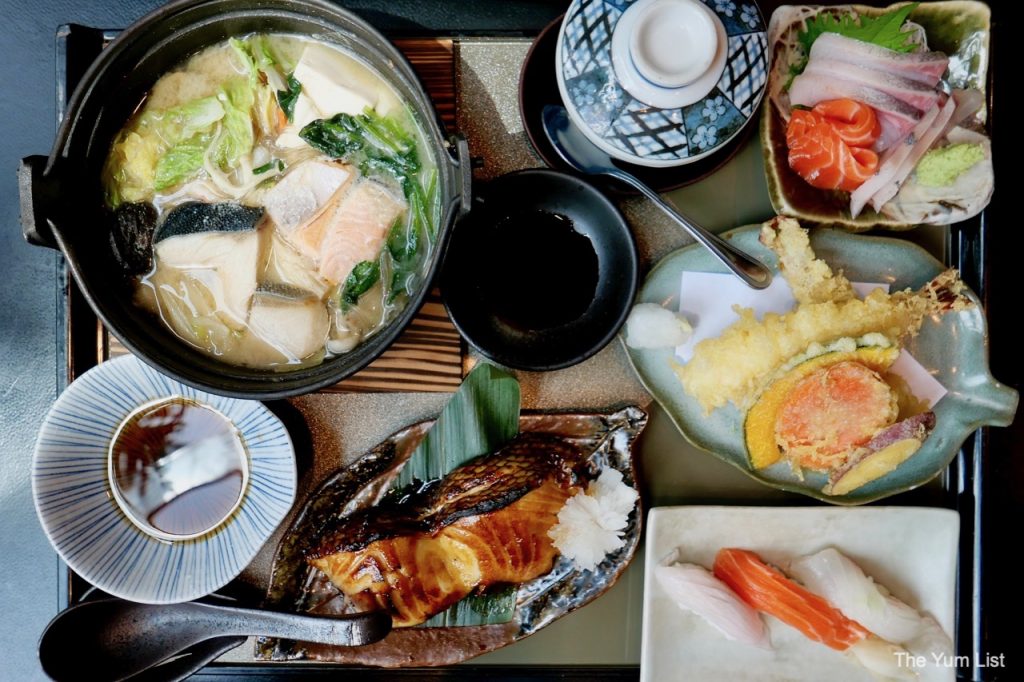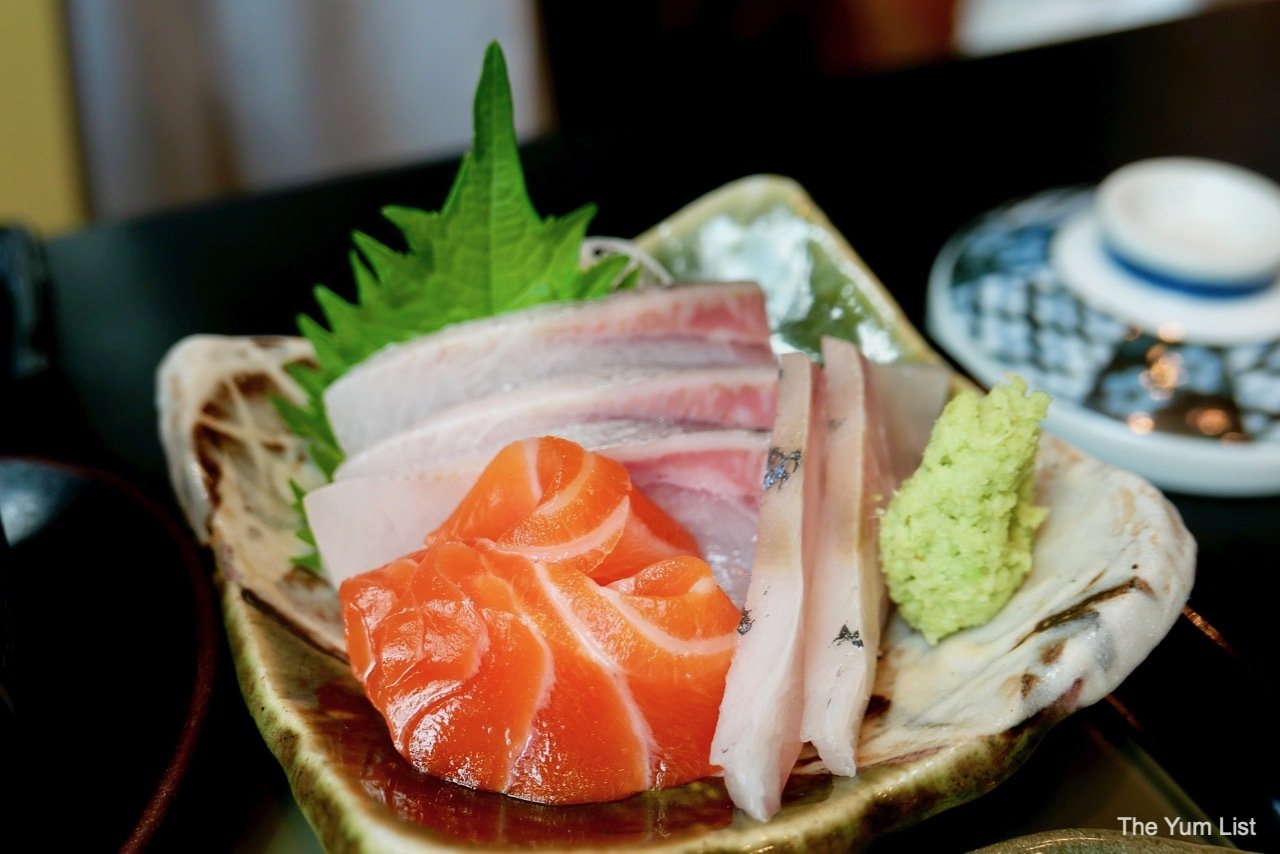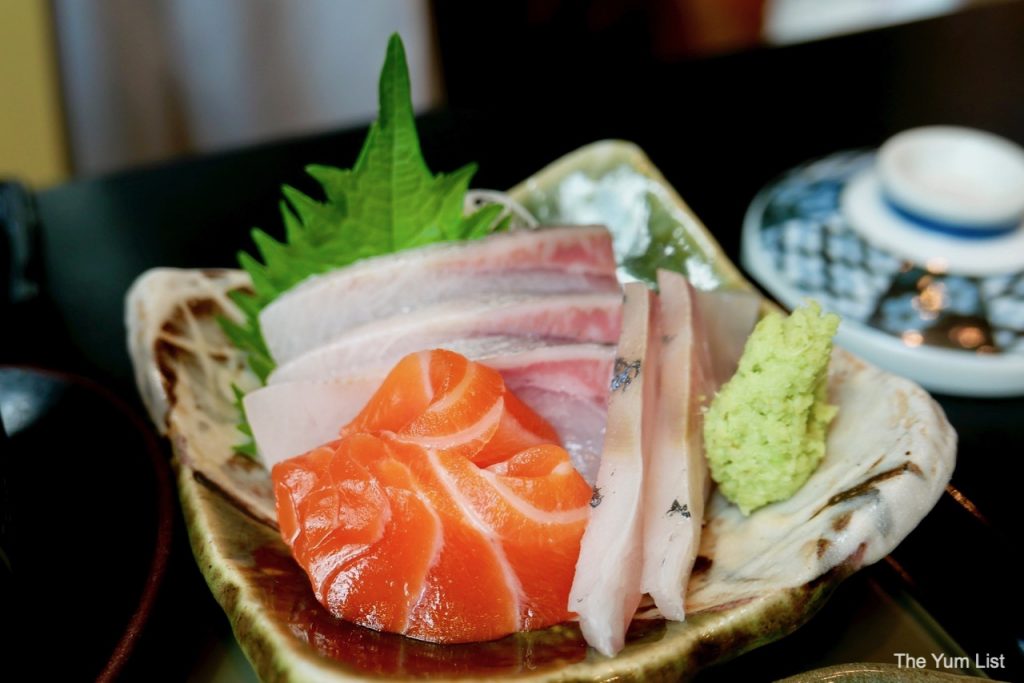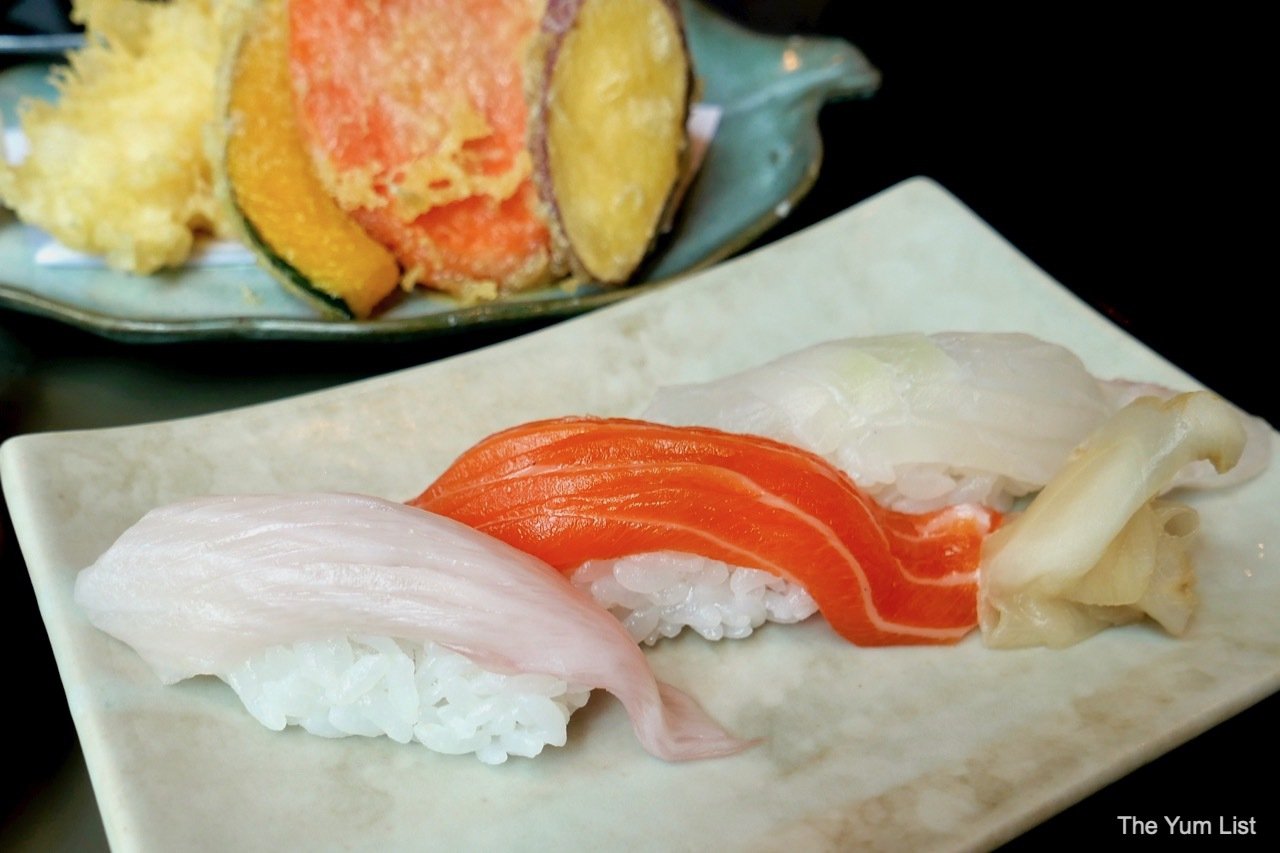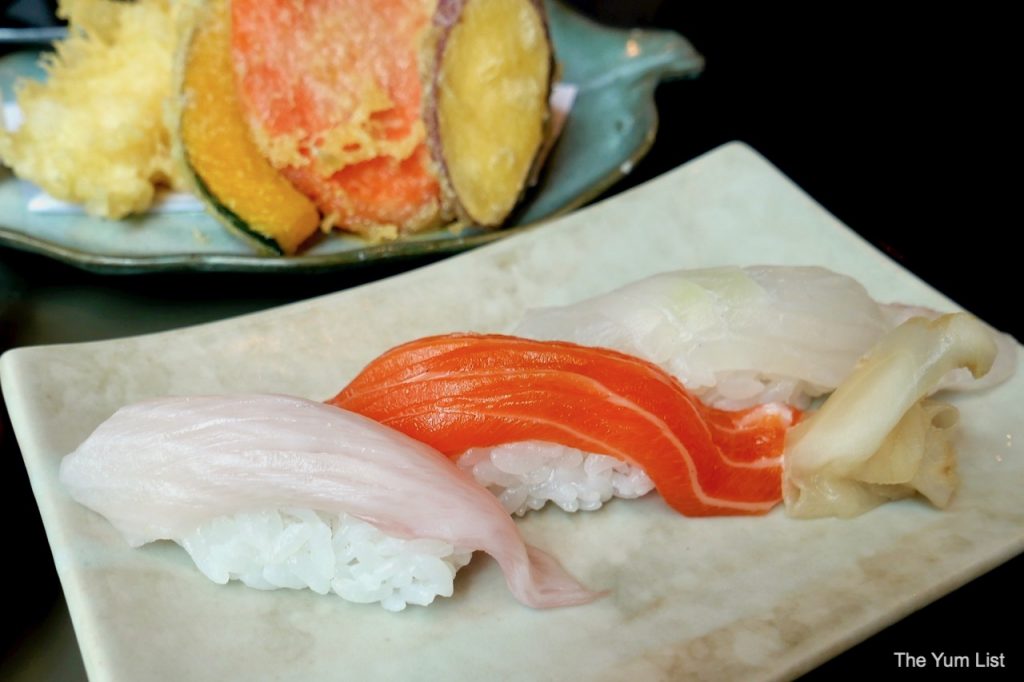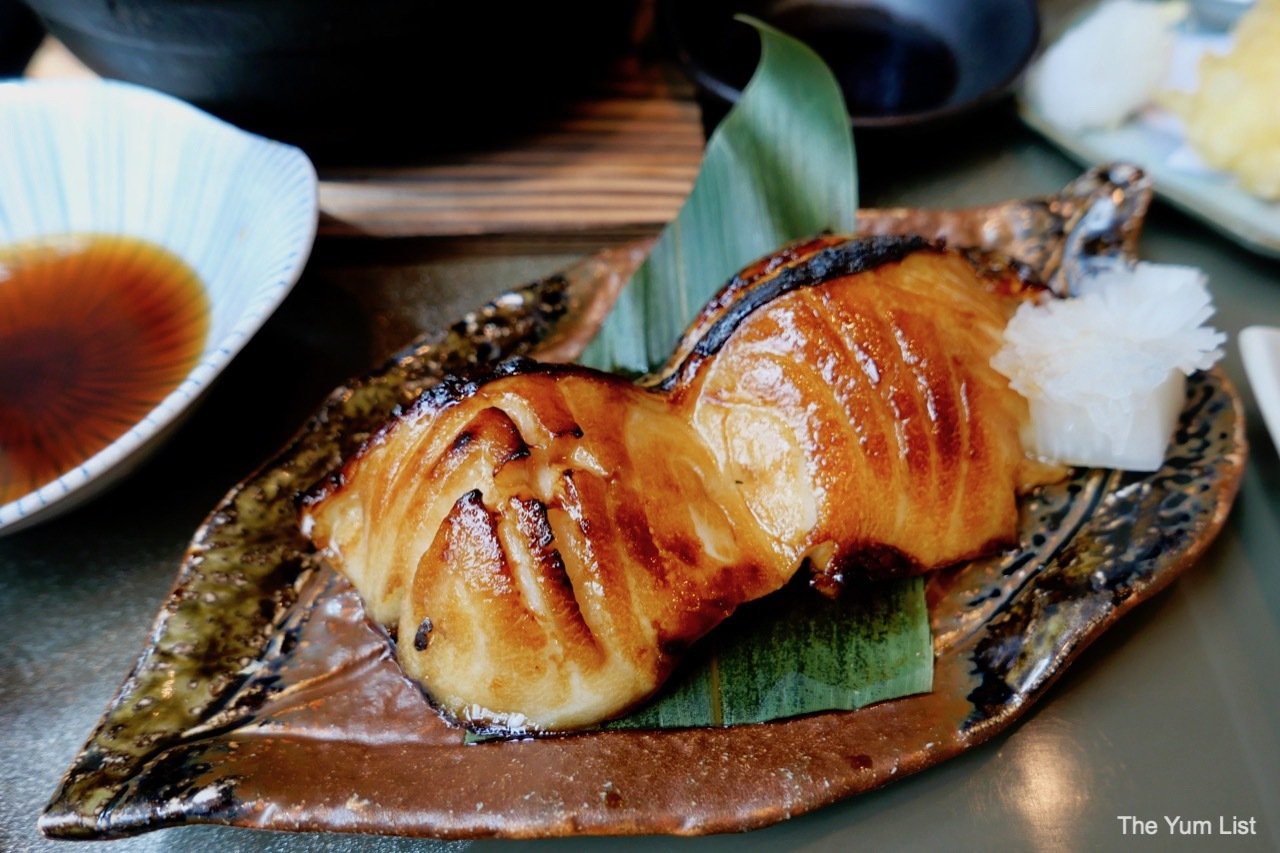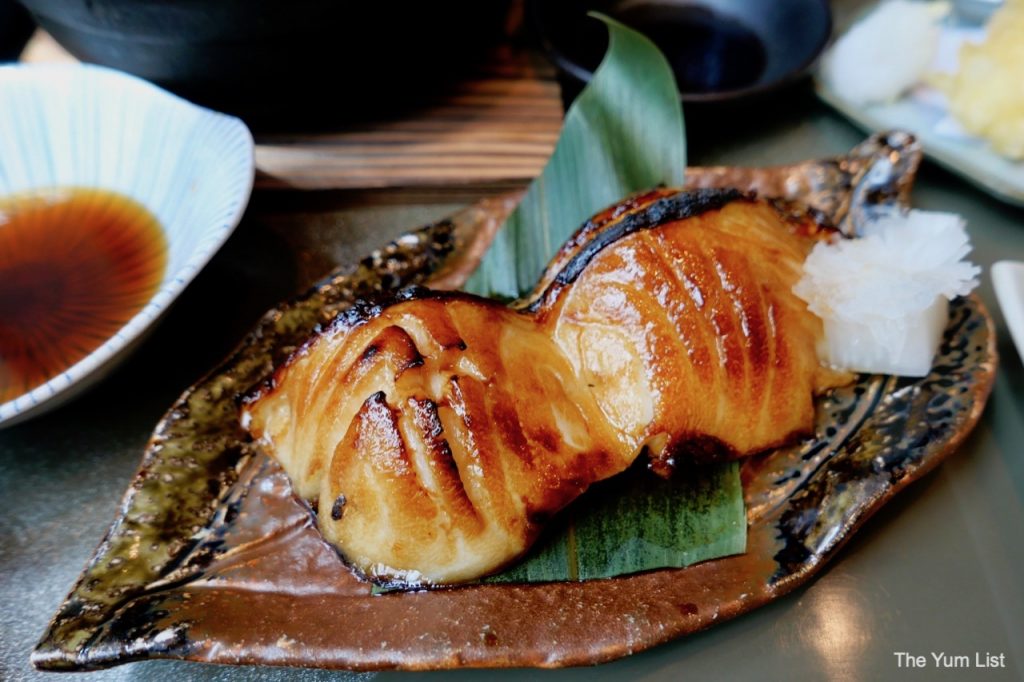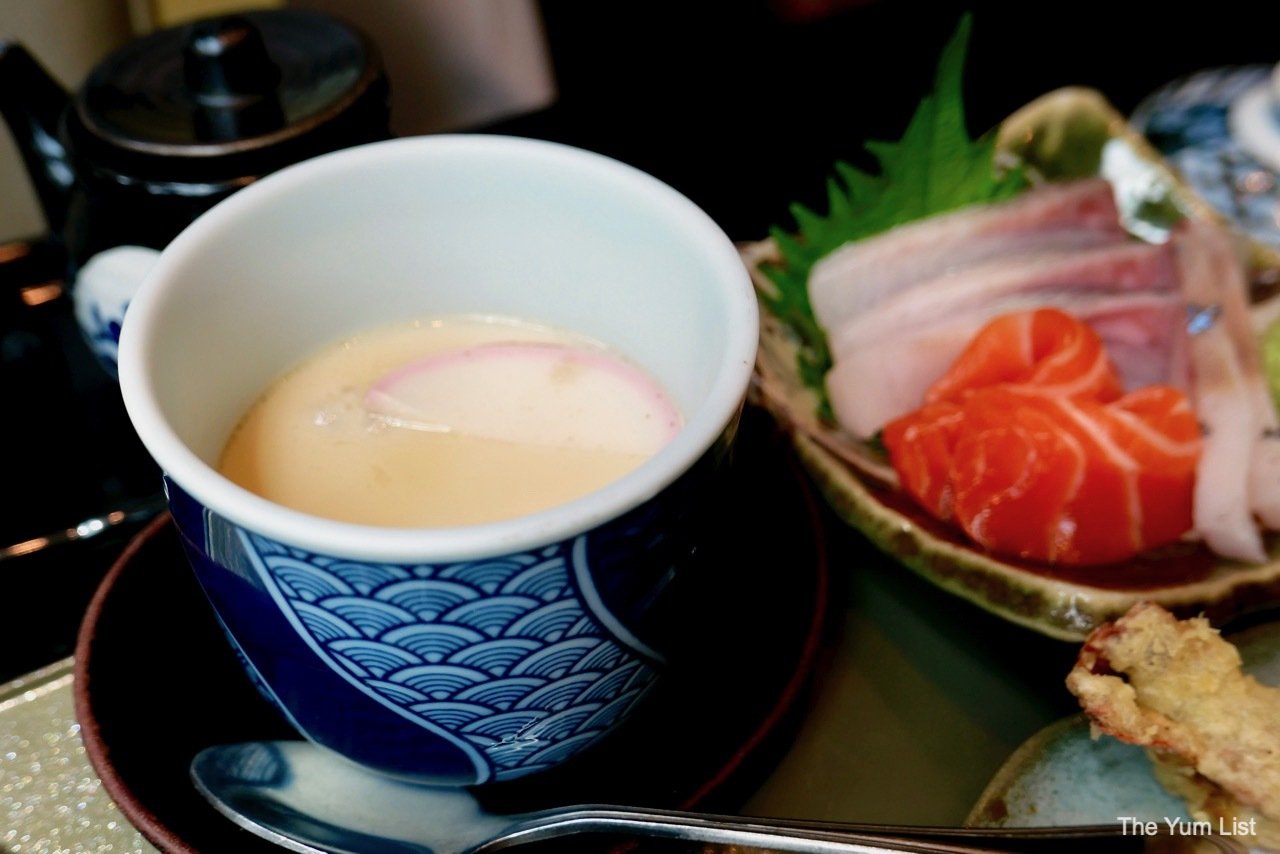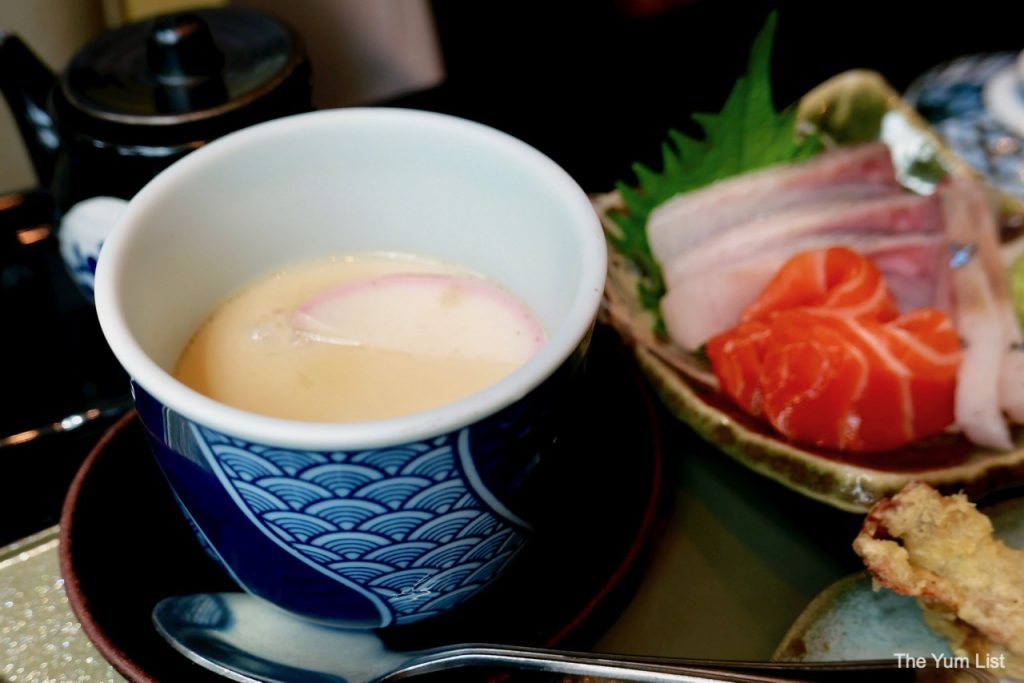 The prawn tempura is faultlessly crisp and light and accompanied by a chunky assortment of vegetables. One of the highlights is definitely the kaisen miso nabe, (seafood hot pot) stewed with salmon, cod, clams, mushrooms and greens. The broth is heavy and well-flavoured from the variety of seafood.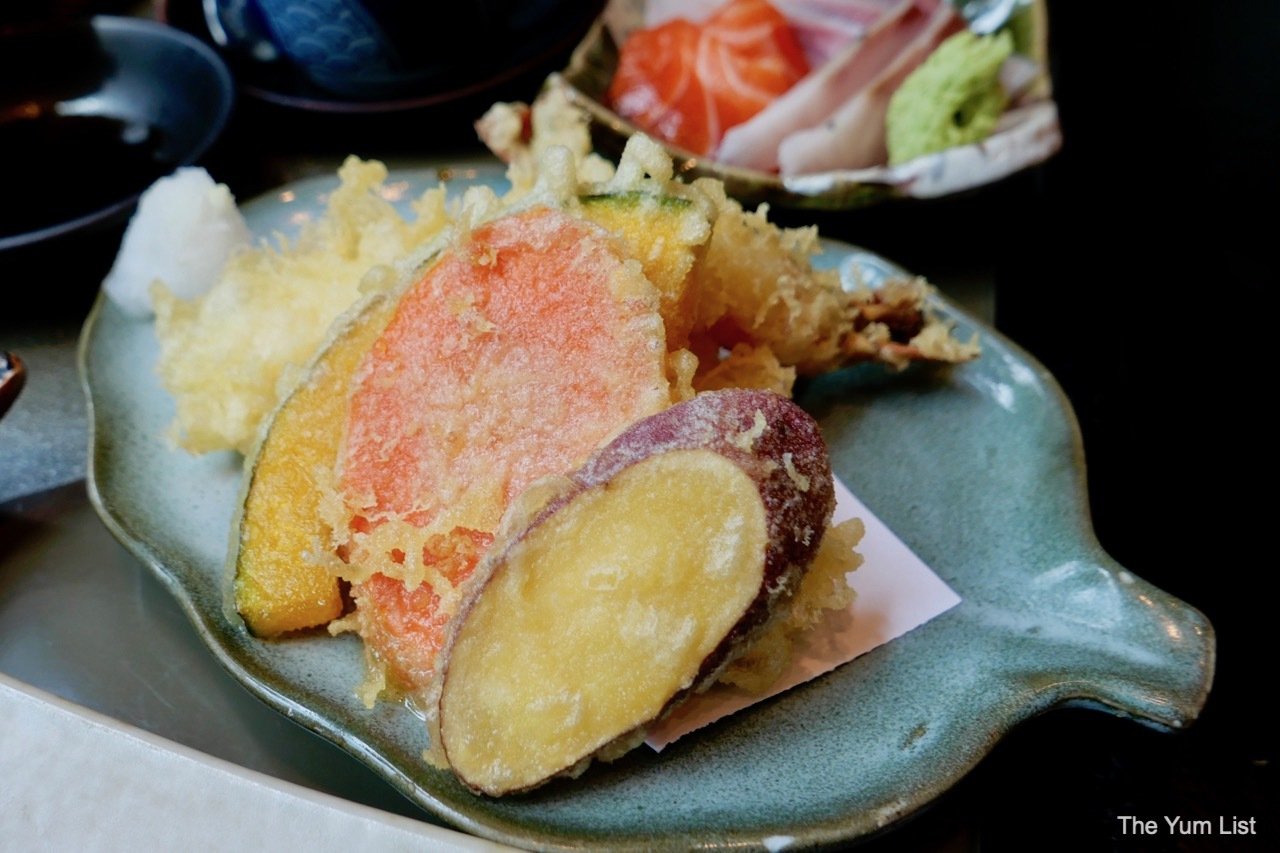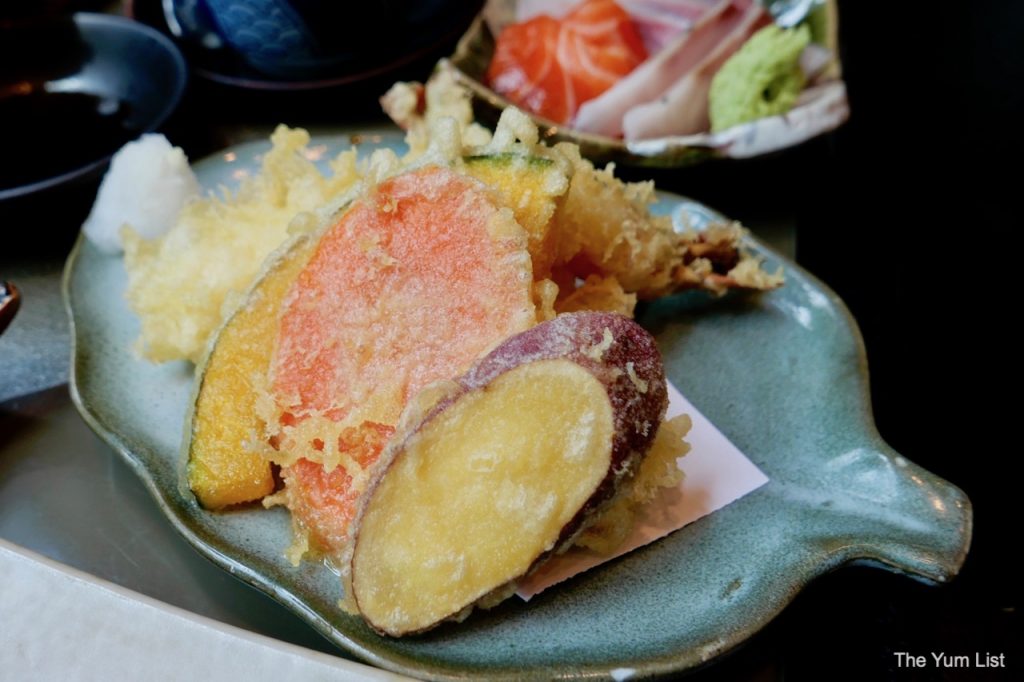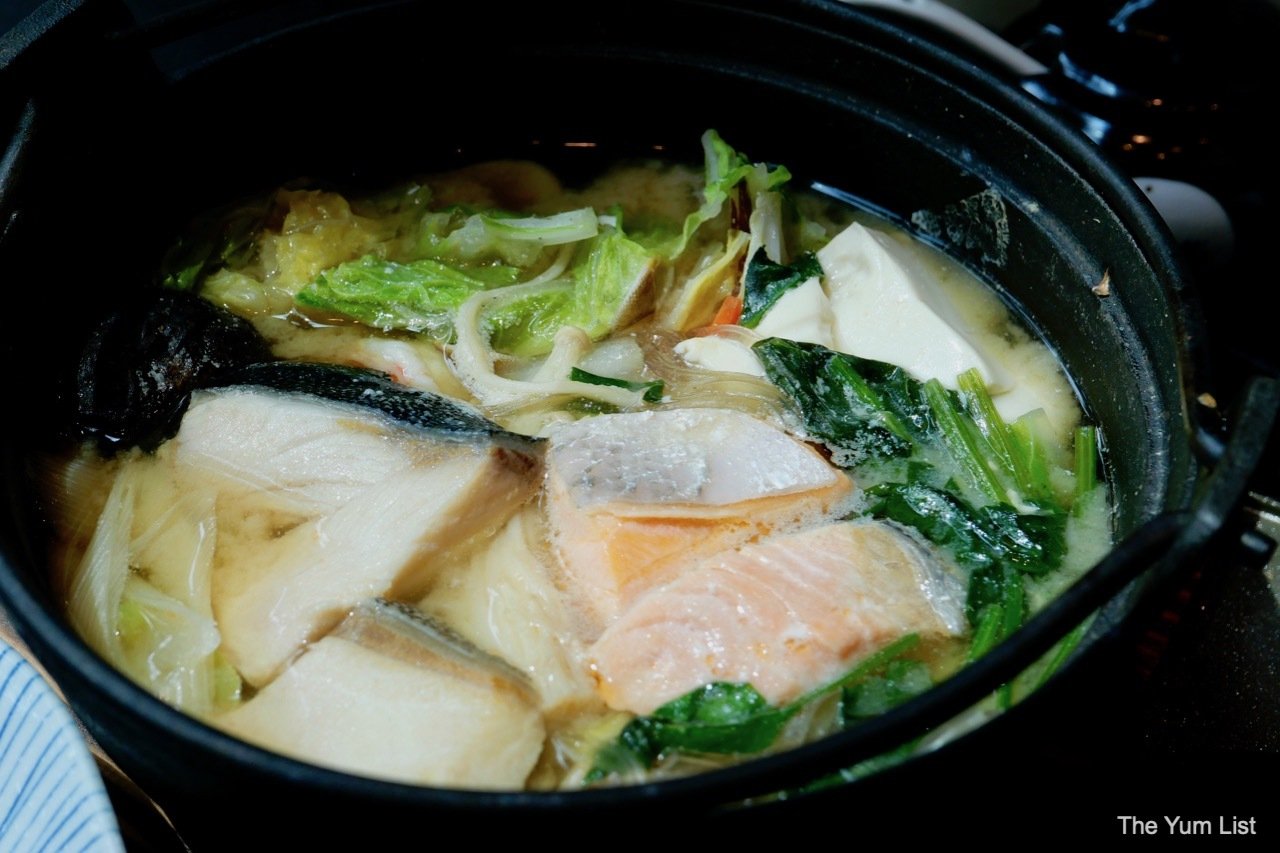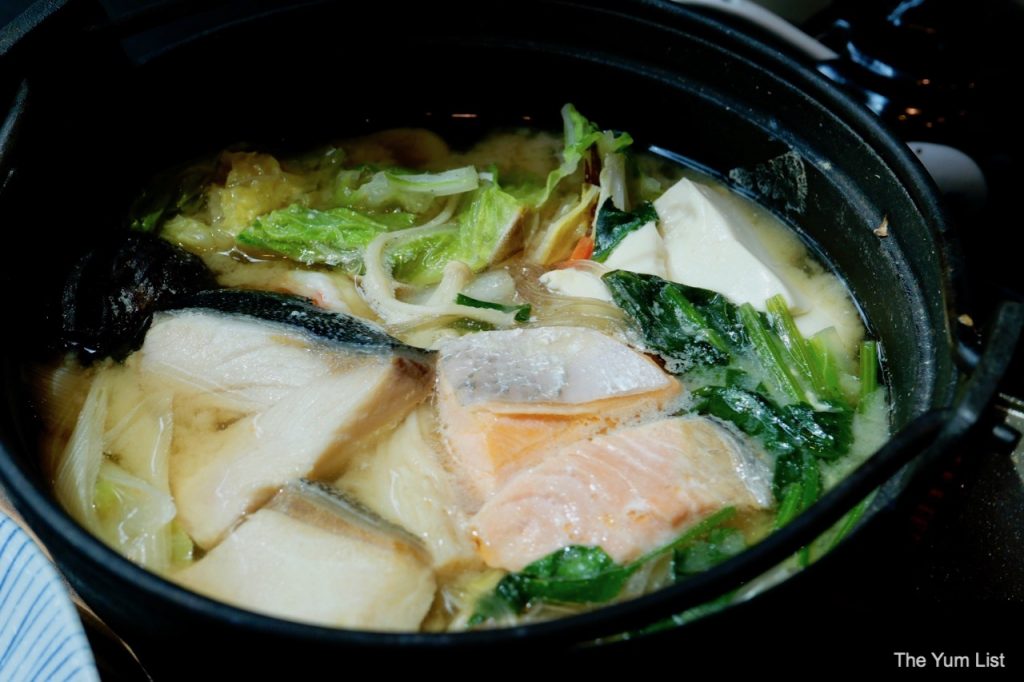 Wagyu Beef Set Menu Iketeru
If you love beef, this is the set for you! Given that the kaiseki is akin to a work-of-art, we aptly begin with the kaiso salad containing three types of seaweed for a balance of taste, texture and visual appearance.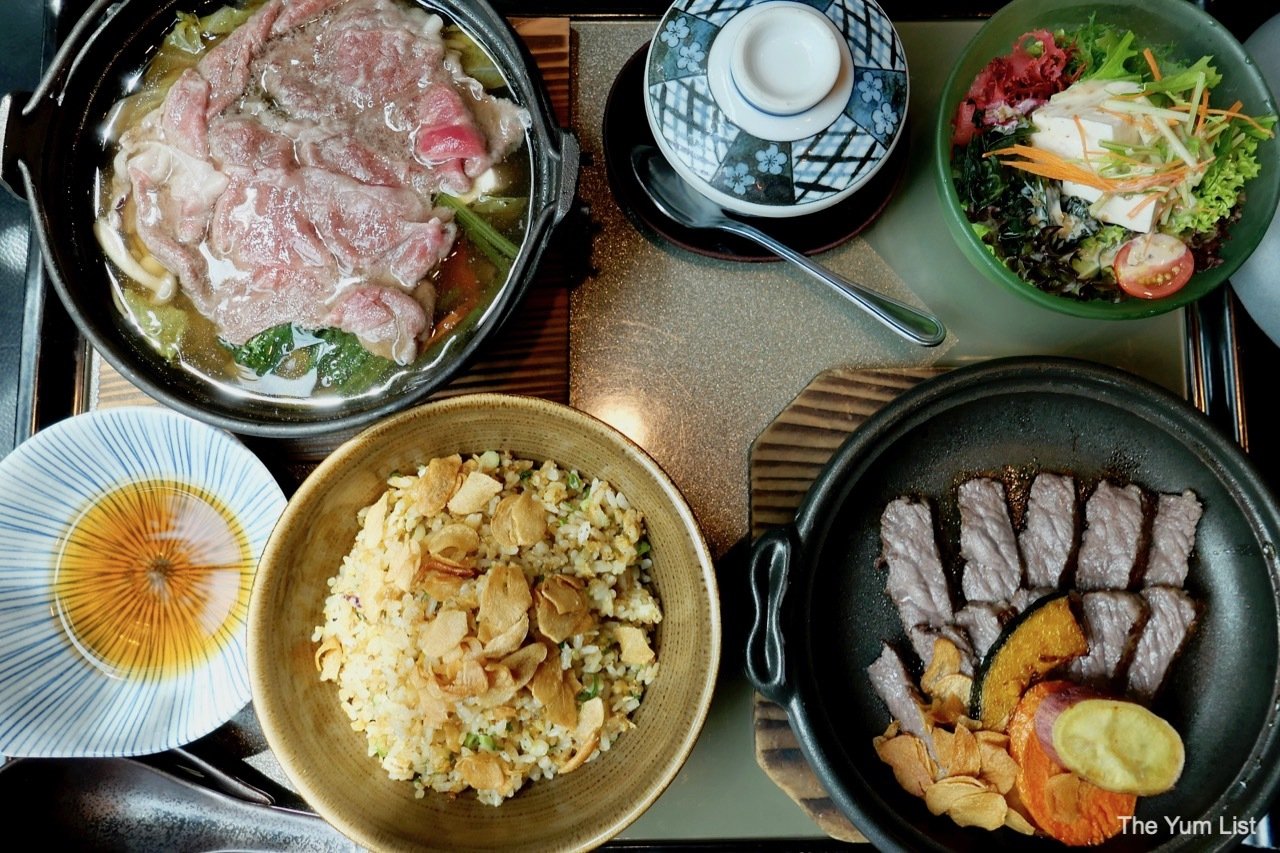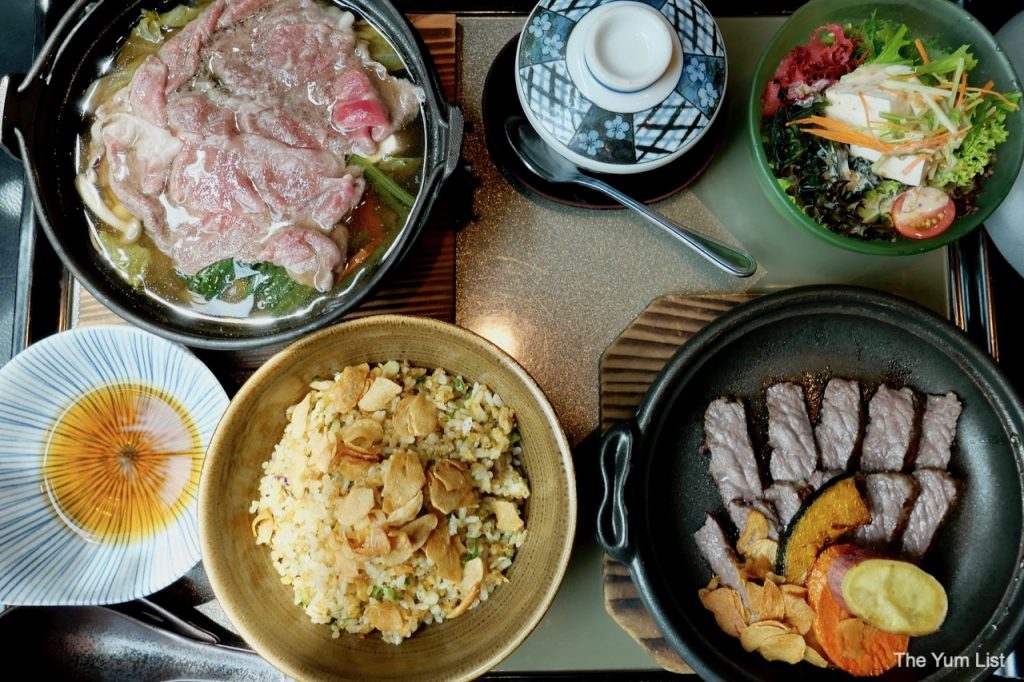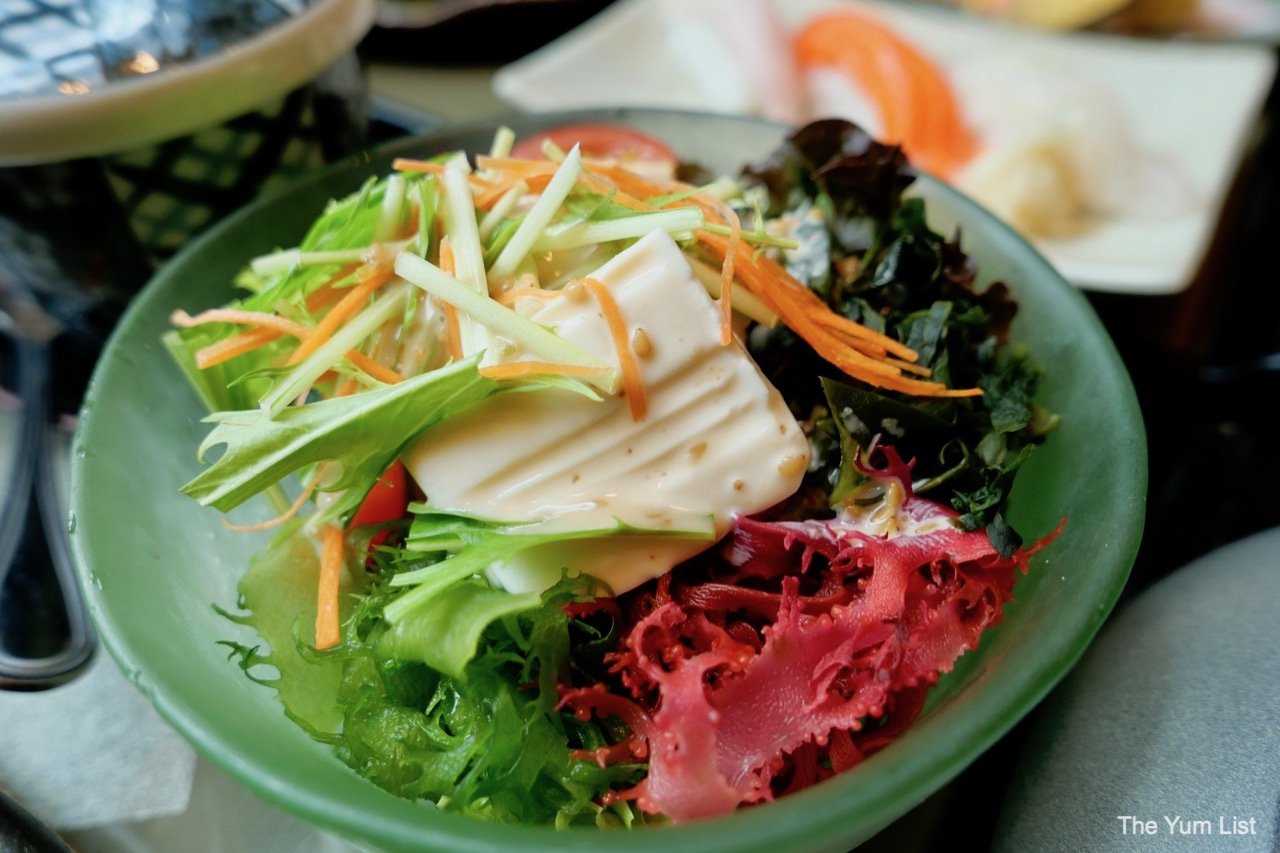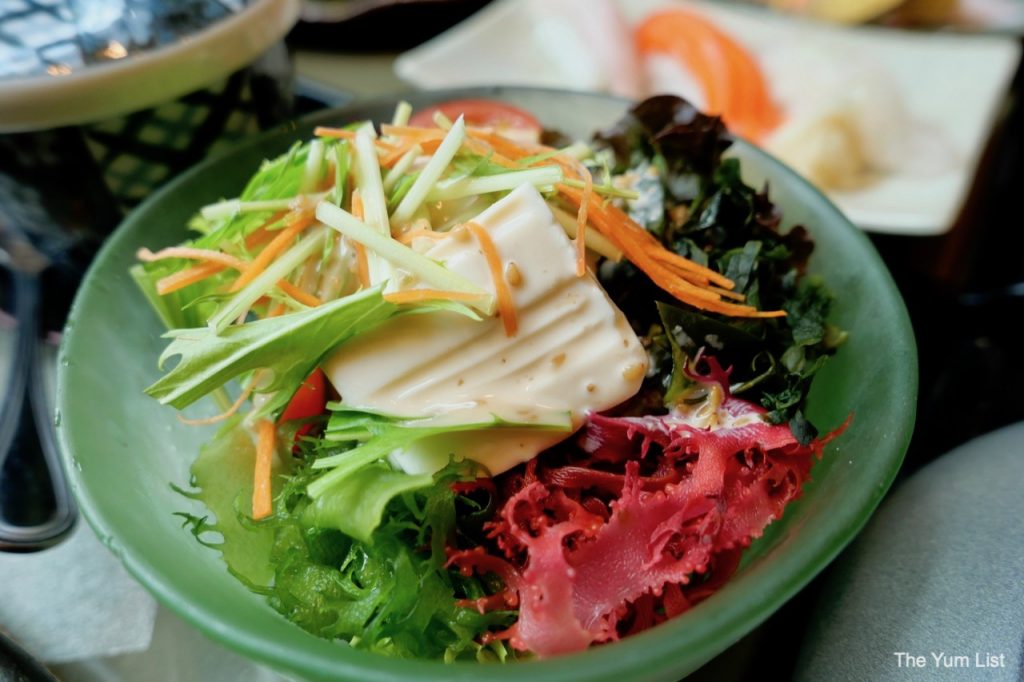 For the grilled course in Chef Okamoto's 6-Course Special, wagyu steak is served with shio maki or shoji maki (salt or ginger sauce) and salad. The recommended doneness is medium-well to enhance the buttery taste and texture. For the simmered dish or the shiizakana, a wagyu shabu-shabu is a light broth with plenty of vegetables balancing the meat. We can't help but feel the indulgent portions testing our waistbands.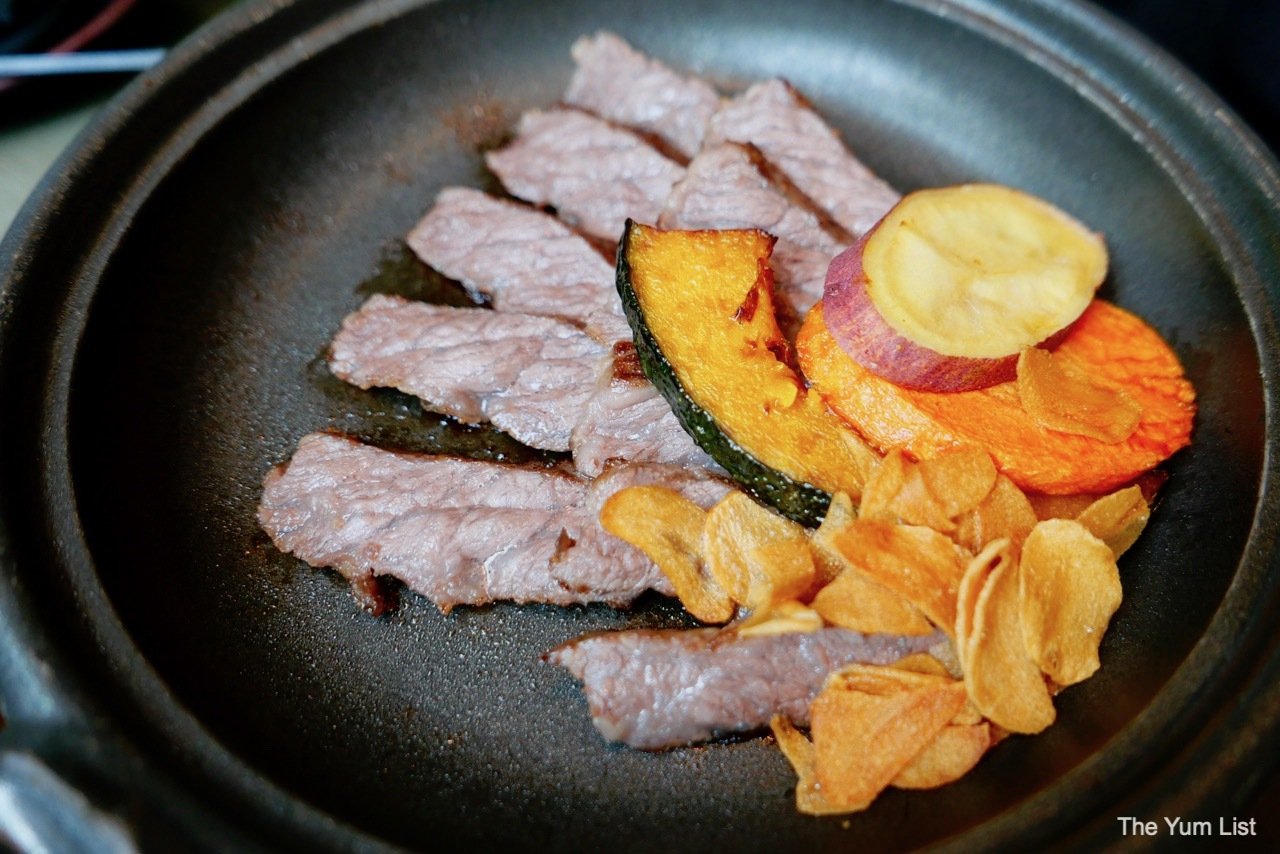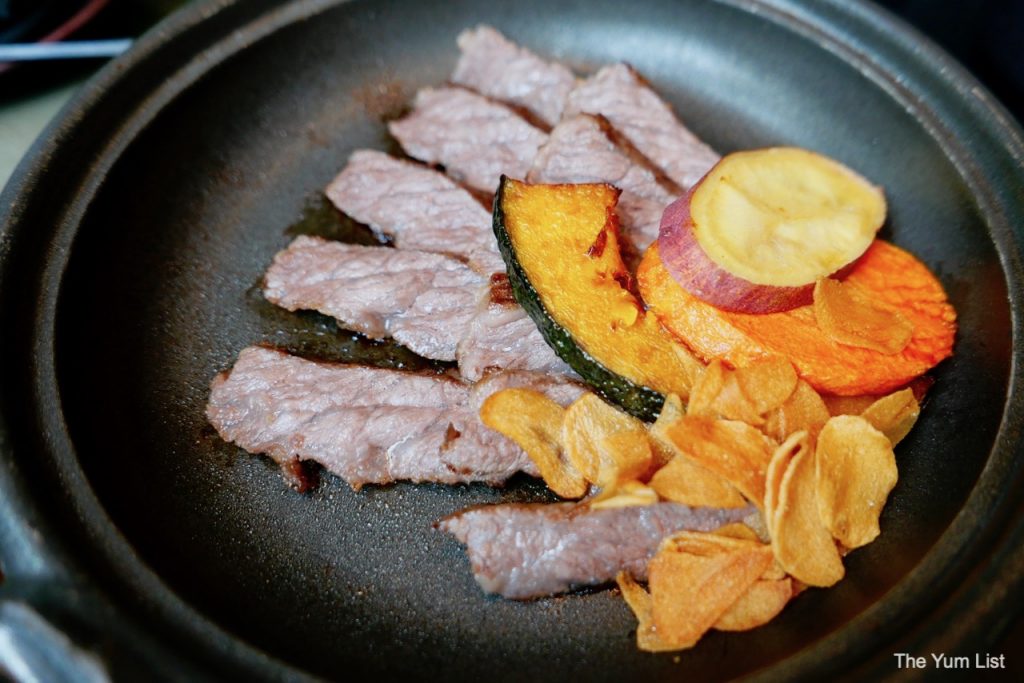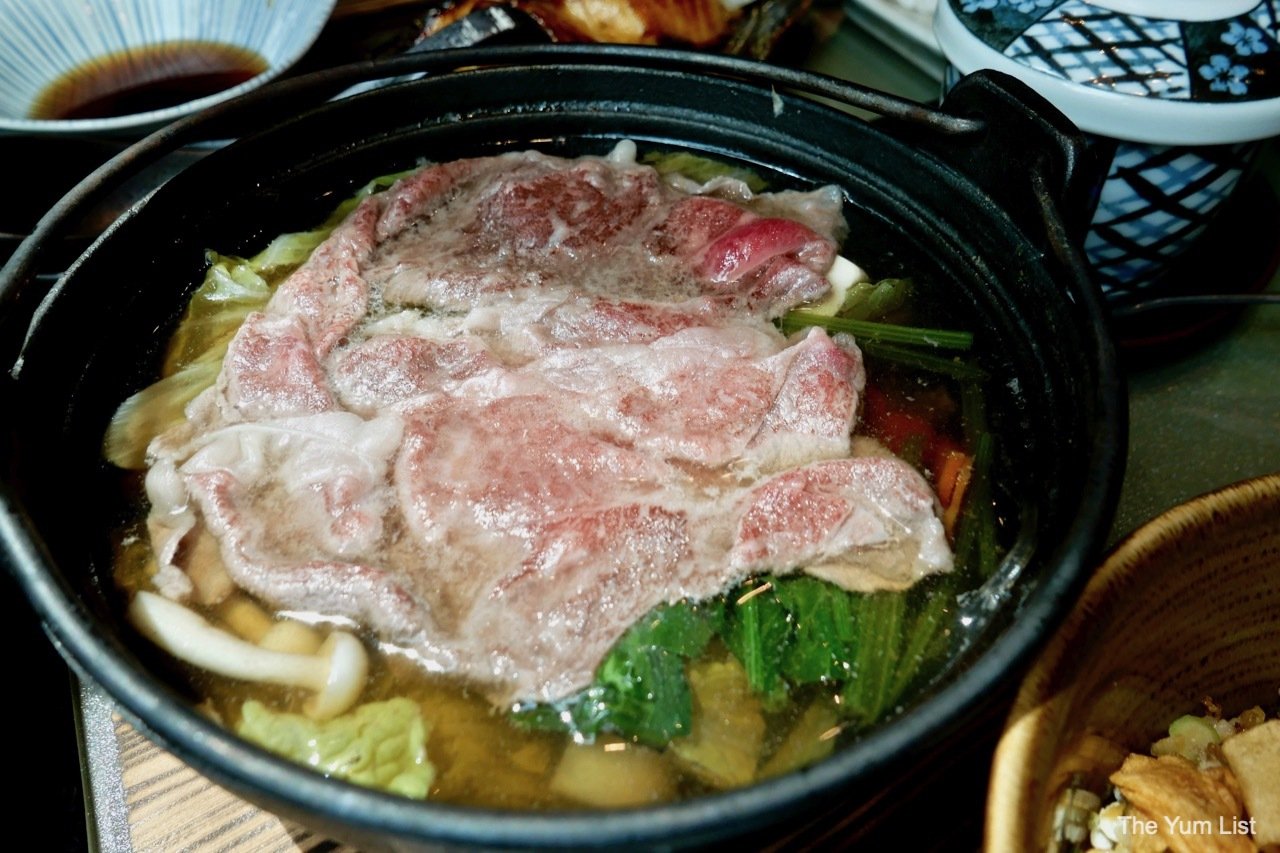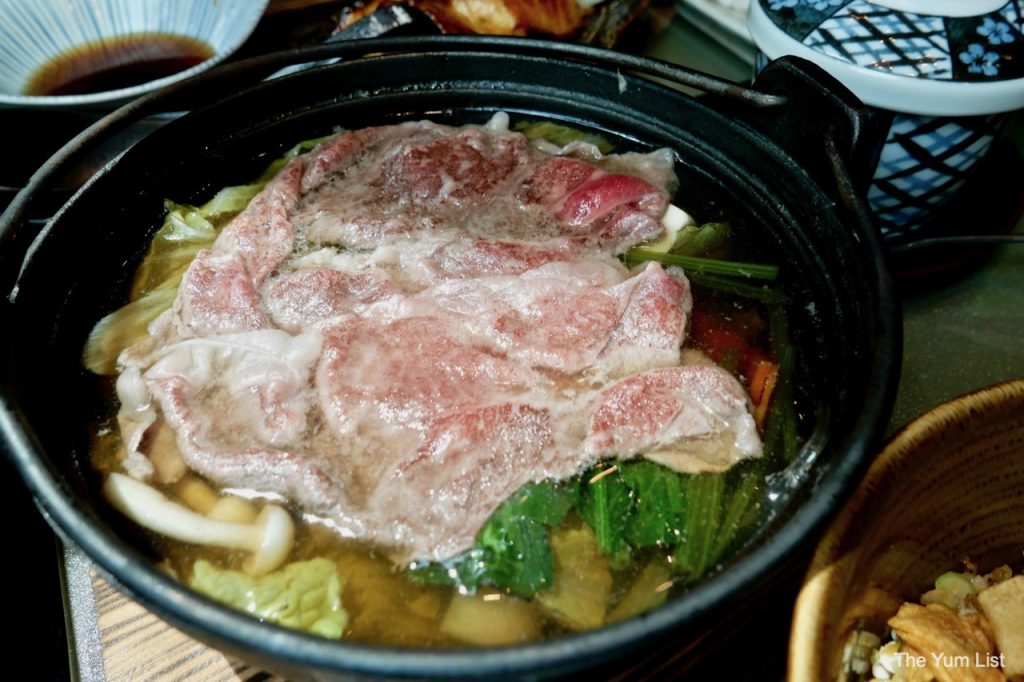 I dare say you can find one of the best garlic fried rice in town at Iketeru! It is grainy, and each mouthful is a tasty morsel. It is truly memorable and well balanced from the grain of rice to the egg, right down to the fried garlic.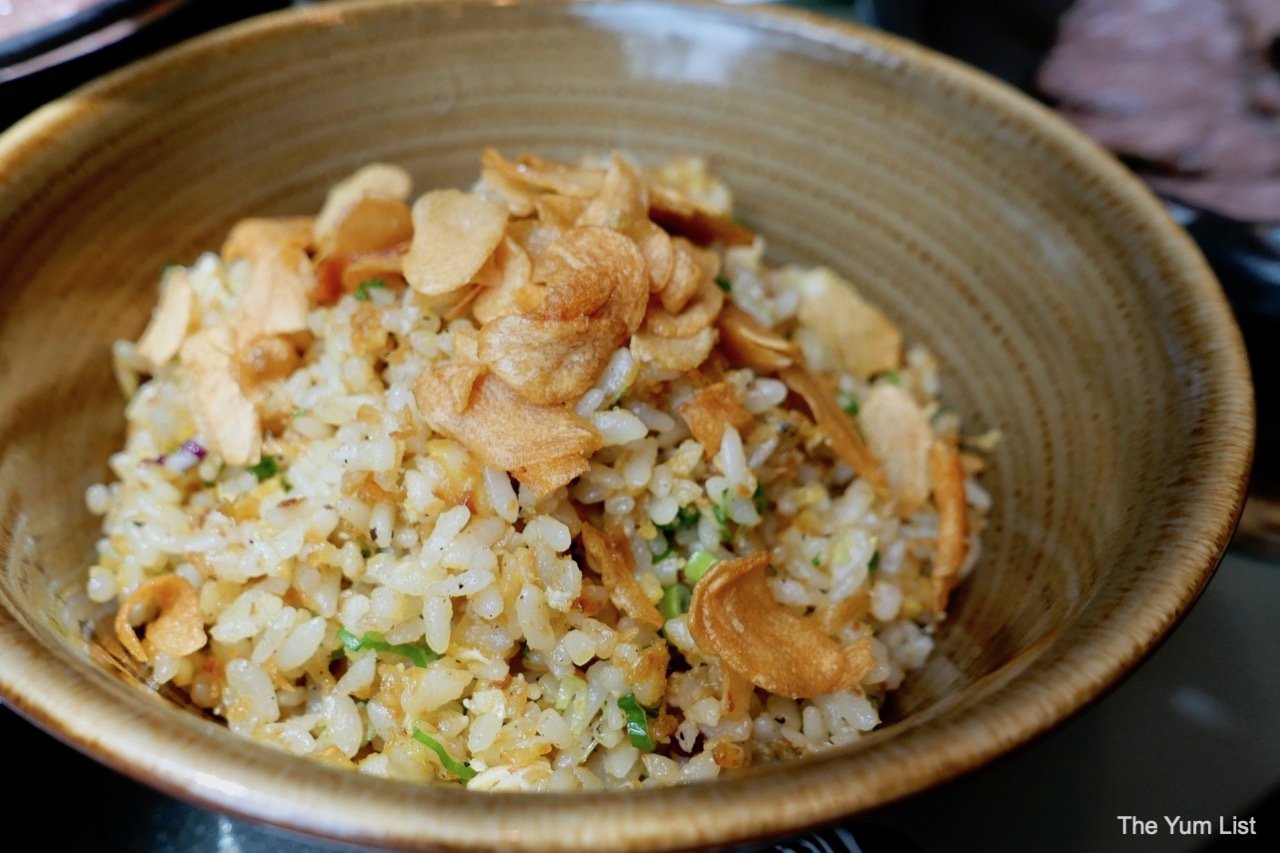 Chef Okamoto's 6-Course Special Dessert
Both sets conclude with a choice of ice cream – vanilla, black sesame or matcha. You can't go wrong with any, and the scoop is just the right amount of refreshment to close the meal.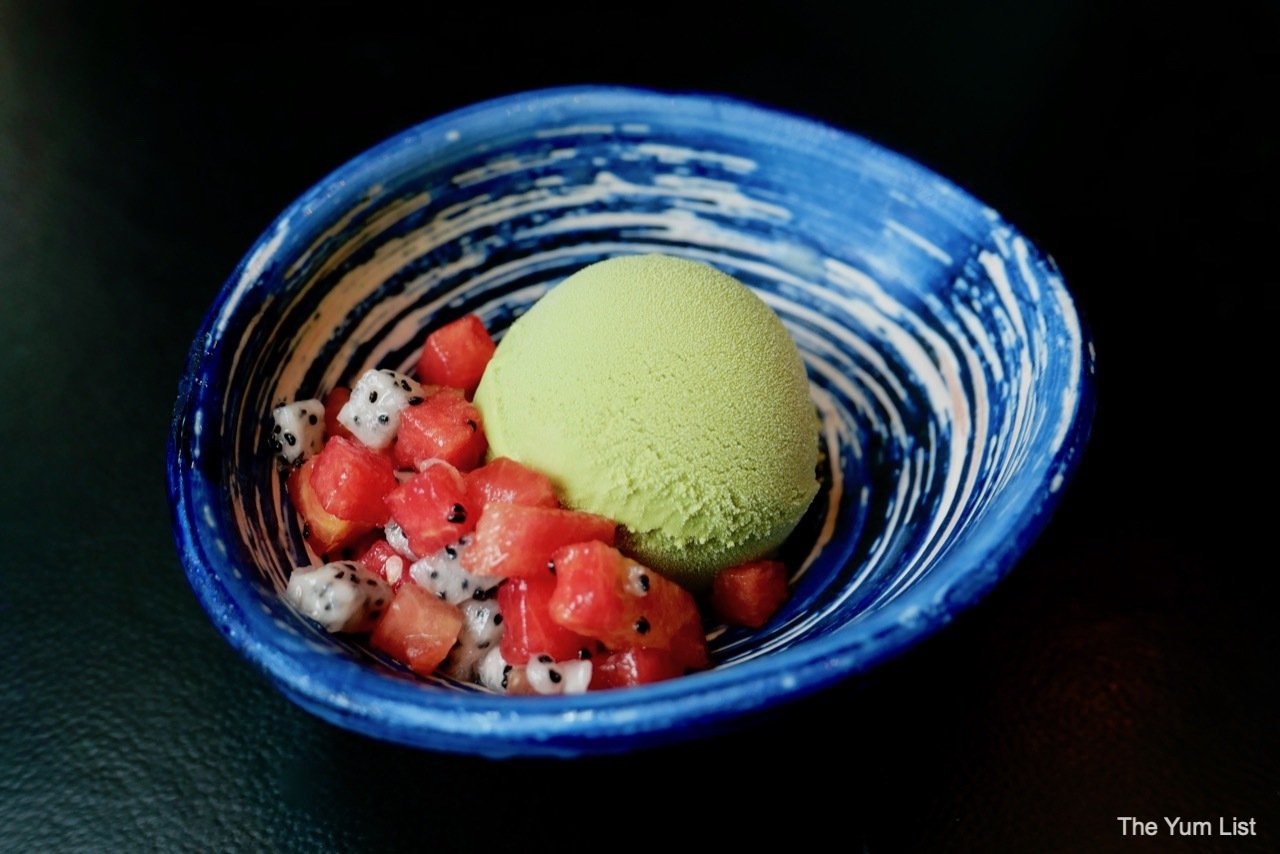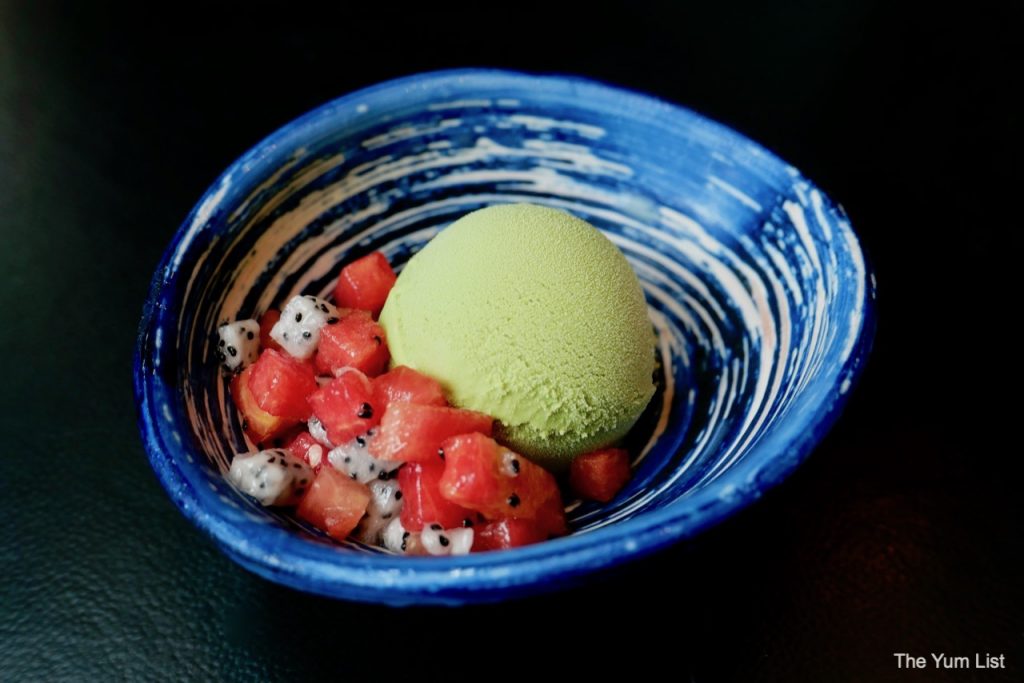 We came hungry, and leave extremely satisfied.
Reasons to try Chef Okamoto's 6-Course Special: Excellent value for money, especially with the additional 40% discount afforded by some credit cards! Love both the wagyu and the seafood sets. Generous portions. Premium ingredients.
Chef Okamoto's 6-Course Special
Iketeru, Japanese Restaurant
Hilton Kuala Lumpur at KL Sentral
3 Jalan Stesen Sentral
Kuala Lumpur 50470, Malaysia
+6 03 2264 2264
[email protected]
www.eatdrinkhilton.com/iketeru
Iketeru Japanese Restaurant Opening Hours
Lunch: 12 – 2:30 pm
Dinner: 6:30 – 10:30 pm