Cold Brew Coffee KL
I've long been a fan of cold brew coffee and thanks to Auresso and their Hario Cold Brew Pot I've been making my own at home for years. I love the convenience of making a pot the night before and waking up to a fresh batch the following morning.
Most cold brew works by steeping ground coffee beans for anywhere between 12 and 24 hours. This technique results in lower acidity, and a sweeter, smoother finish. I think this method is perfect for speciality beans that have a medium to light roast and more fruity notes. I enjoy cold brew over ice with a dash of almond milk, but you can also heat it up. It's a versatile drink.
I am pleased to see cafes increasingly serving cold brew and think it the perfect style for delivery. While I gain much pleasure from sipping on perfectly textured foam atop a flat white or latte… that gets lost in dispatch. However, a bottled cold brew travels extremely well and can be kept in the refrigerator for days without losing its quality.
With my return to work this week, I'm in full planning mode, and coffee is near the top of my agenda. I intend to have my fridge well stocked with cold brew coffee – a booster for the return to endless Zoom meetings. I've already done quite a bit of research on the best suppliers in KL and thought you might also find this list of cold brew coffee suppliers in Kuala Lumpur useful.
Cold Brew Coffee Kuala Lumpur – Delivered
Ra-Ft Café-Bistro
With outlets located in Mont Kiara, KLCC and Sungai Buloh, this popular group of cafes are well-known for their commitment to producing top-quality coffee. Italian owners Rossi Andrea and Filippo Tomelleri have a combined experience of over a decade of coffee roasting, and they're often found telling their guests that they should "Always remember this whole thing started with a dream and coffee" – truly highlighting their mission to serve the best quality coffee in Malaysia.
Ra-Ft roast their own beans using their state-of-the-art Toper brand coffee roaster – which they specially imported from Turkey – and are now producing three unique blends of coffee and seven types of single-origin beans. It's a special blend that makes up their cold brew coffee – featuring their freshly roasted beans from Tanzania and Brazil – which are roasted a bit lighter than their signature Ra-Ft blend to highlight the characteristics of both beans. After the overnight extraction, the chocolaty caramel of the Brazilian beans, mixed with the bright acidity of Tanzania, results in a refreshing drink, which is perfect for these hot days.
When you're lucky enough to dine in, their cold brew is served with a large ball of coffee-ice, made with the same cold brew coffee so that the melting ice does not dilute the coffee – now that's dedication!
Take away their cold brew coffee via Beepit or Grab, or visit their website to buy their bags of coffee beans, where you can also sign up to their monthly coffee subscription programme.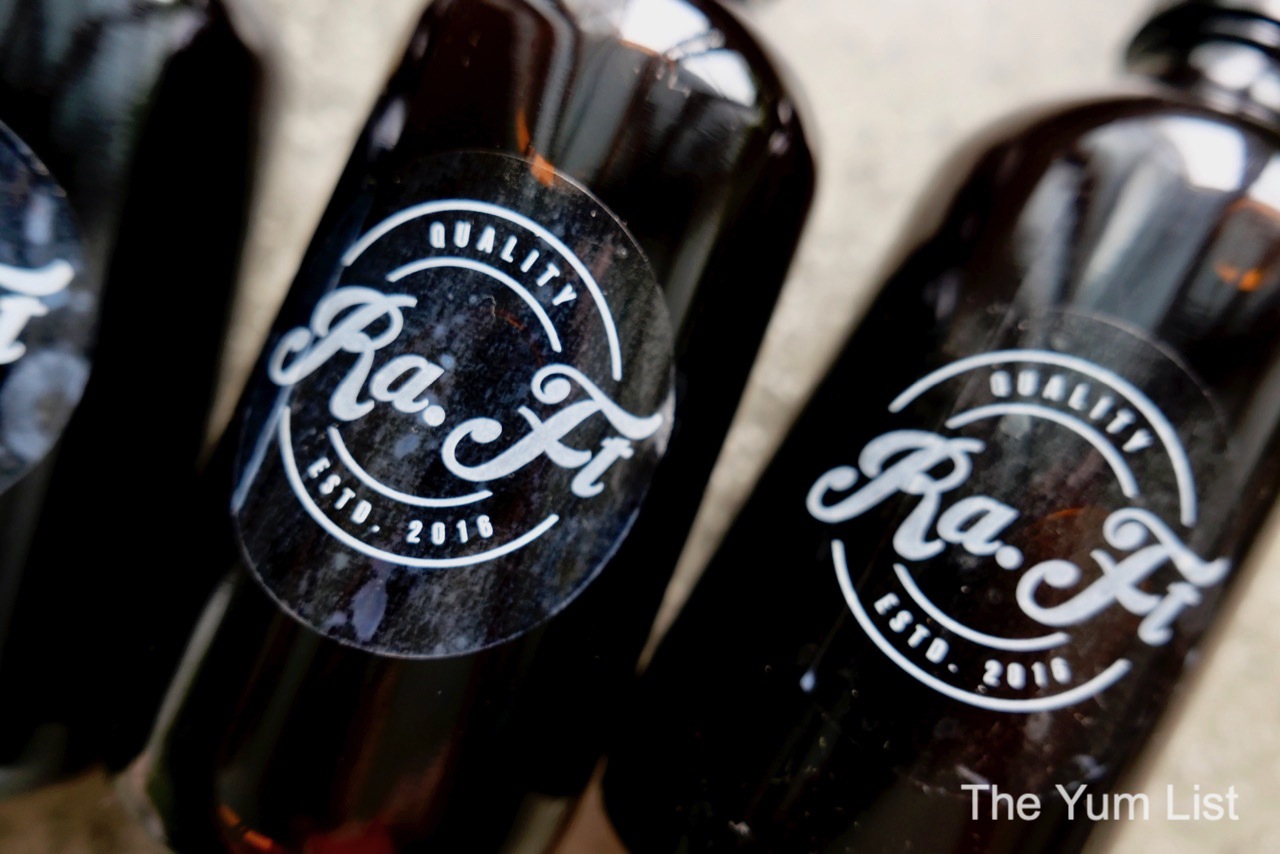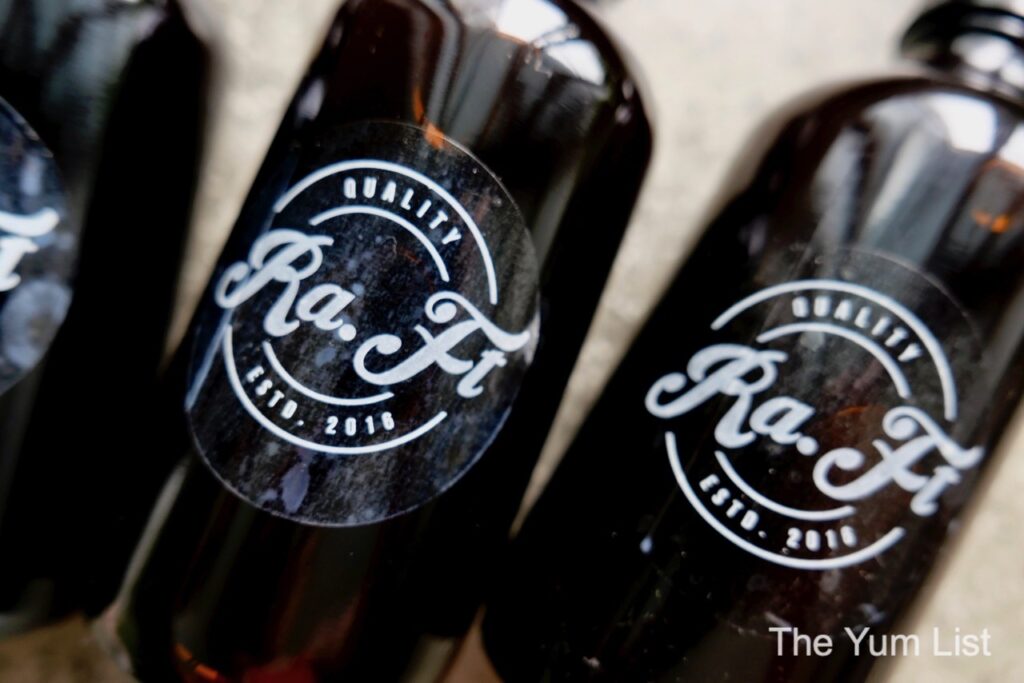 No connection.coffee was born with a couple's love for a good brew. Dedicated to their art (and fostering their bean addiction), they wanted to create their own blends. They tested and failed many times before finding success. Finally, they found the bean and method to deliver a smooth coffee with tempting aromas. They believe coffee brings a smile to the day and want to be part of customers' happiness. They say the pandemic has "been tough but tough times don't last, tough people, do."
Currently, they have Black Cold Brew, Almond Cold Brew, Oat Mocha Cold Brew, Matcha Latte, Milk Chocolate and Drip Coffee. My favourite is their Almond Cold Brew.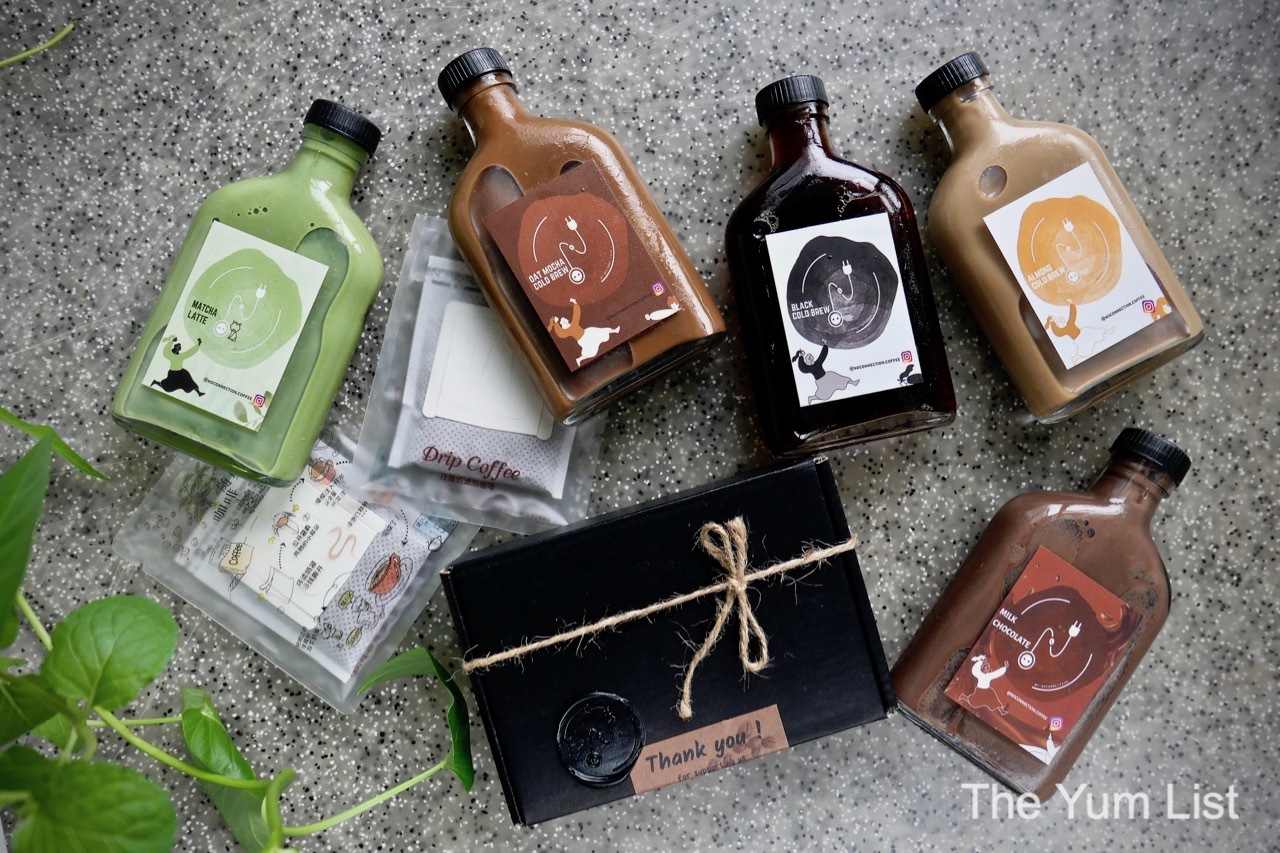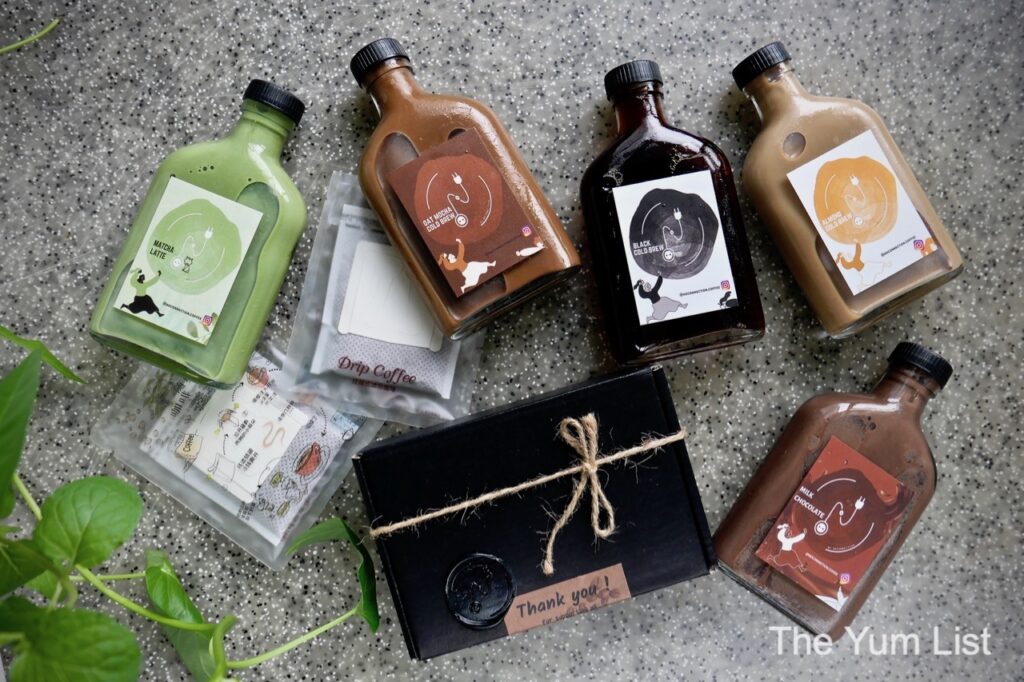 The team at Optimist Coffee have four options available in their bottle series – Cold Brew Black, Doubleshot Chilled Latte, Gula Melaka Latte and Doubleshot Oat Latte.
The cold brew uses seasonal single-origin beans and the chilled latte is made on their house blend. The gula Melaka has a nice fragrance and just enough sweetness to pair with the espresso. Dairy alternatives are always welcome and the Oatly used in their oat milk coffee is a fine match.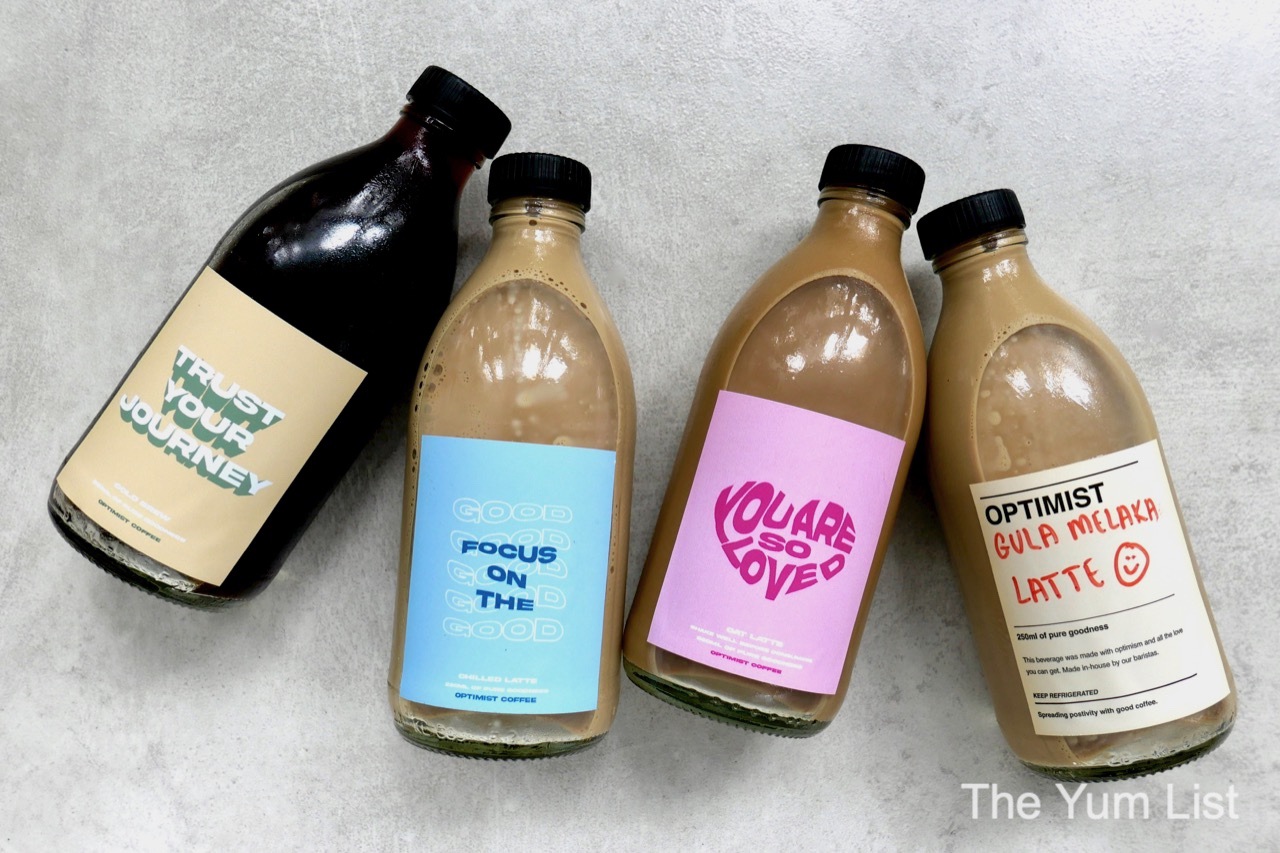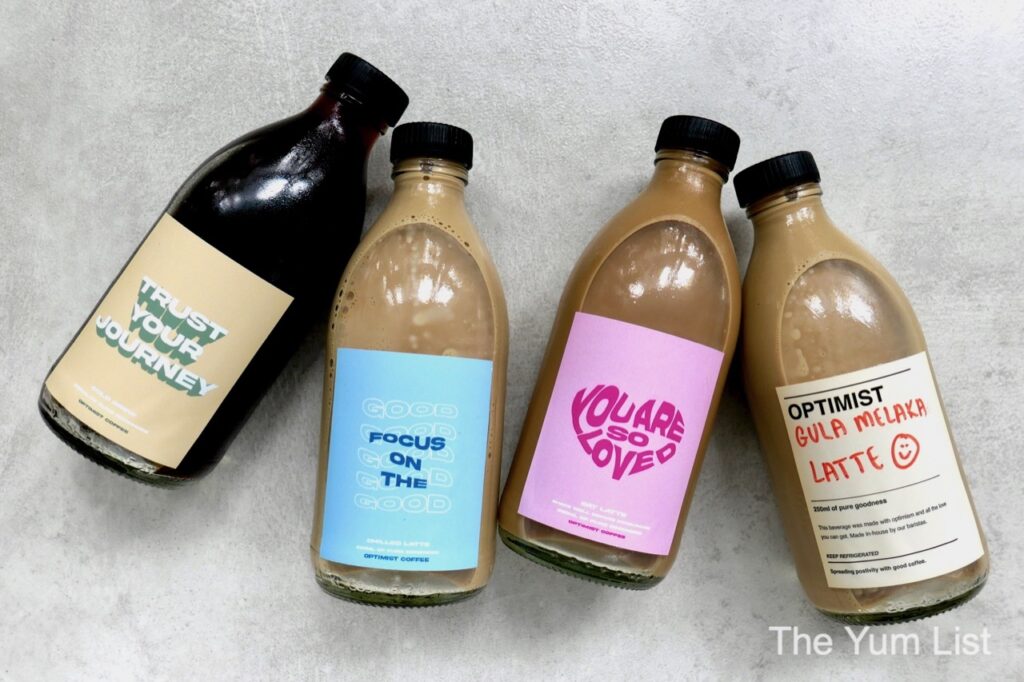 With over twelve years in business, the team at Brew and Bread are experts in coffee roasting and brewing. Importing their own green beans, they have ultimate control over the entire process from beans to roasting to extraction to cup. Their cold brew is made on their very own house blend: Driver, roasted by their in-house and award-winning roaster, Jian. This coffee is brewed with iced water over a period of 15 hours to get the perfect tasting notes.
They describe the profile as similar to whisky; either you hate it or LOVE IT! The perfect concentration creates a smooth mouthfeel, strong body with low acidity. It's definitely a thirst quencher!
To order, WhatsApp the team at the Kota Kemuning outlet on +6018 208 1388 daily between 9 am and 7:30 pm or at the Wisma MCA Jalan Ampang outlet between 8 am and 7:30 pm +60102313880.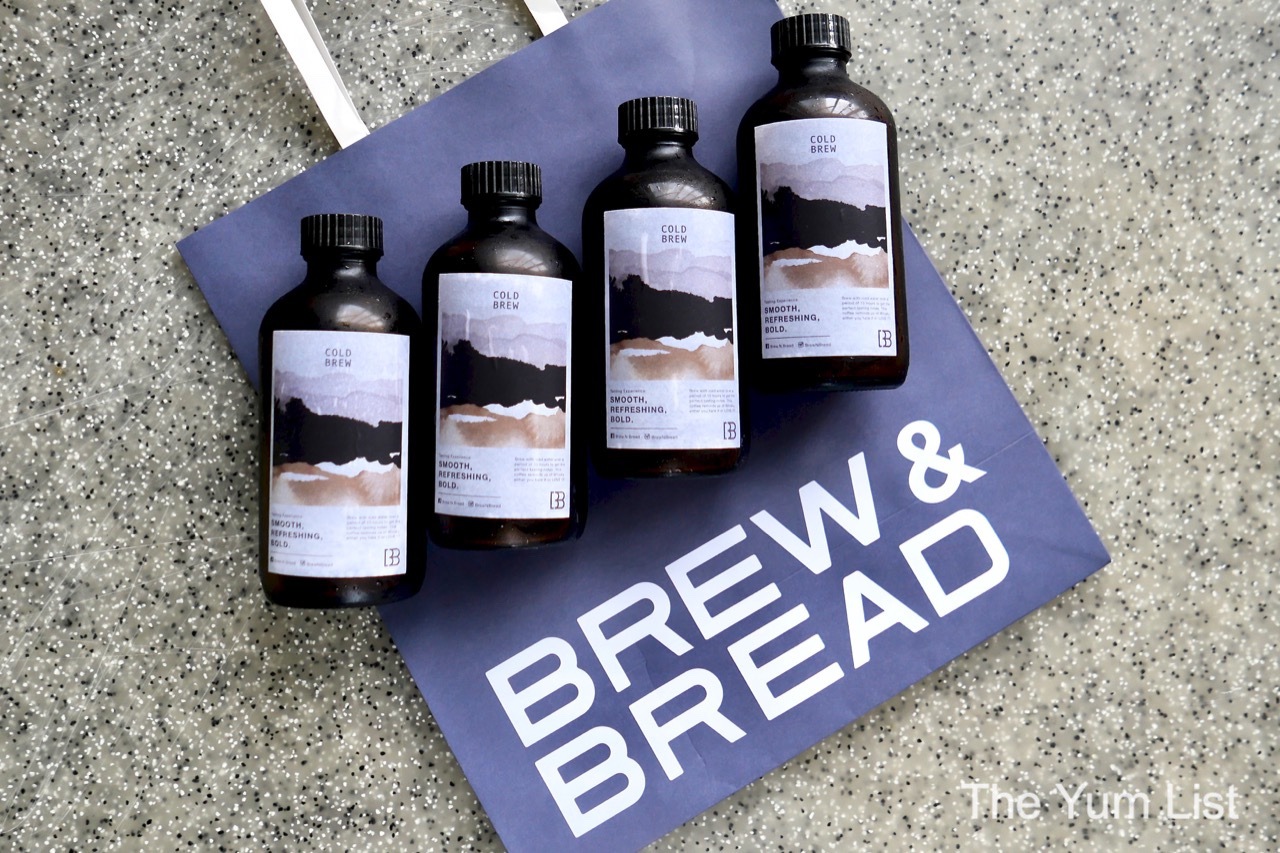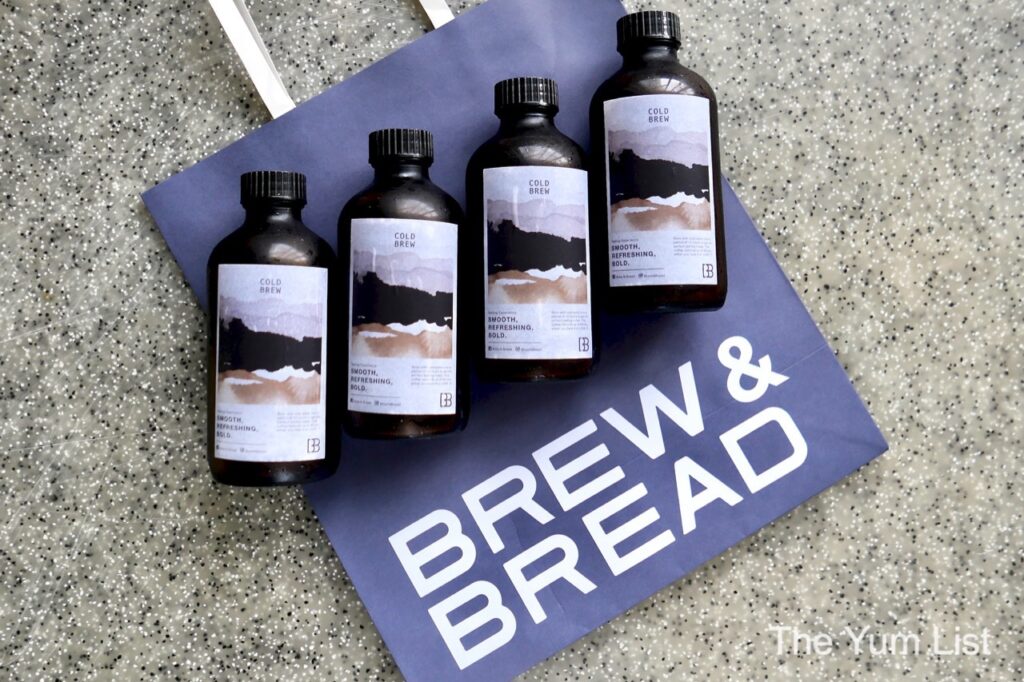 The Brewer is a small home-based business in Hulu Langat, Selangor. They started as a "business for fun" in 2019 because of their passion for coffee. The initial idea was setting up a company that offers coffee catering for events such as weddings, company events and so on. Unfortunately, when the pandemic hit, it just remained an idea. Then, their day jobs were affected, so they decided to get serious in the business and came out with bottled handcrafted coffee.
They're using a blend of medium-dark roast beans (Arabica and African robusta) to get that perfect crema and balanced taste. All coffee is freshly brewed daily and all are made to order (one day before) to make sure customers get the freshest every day.
You can check them out on their Instagram page here or you can place your order through WhatsApp on +60192623026.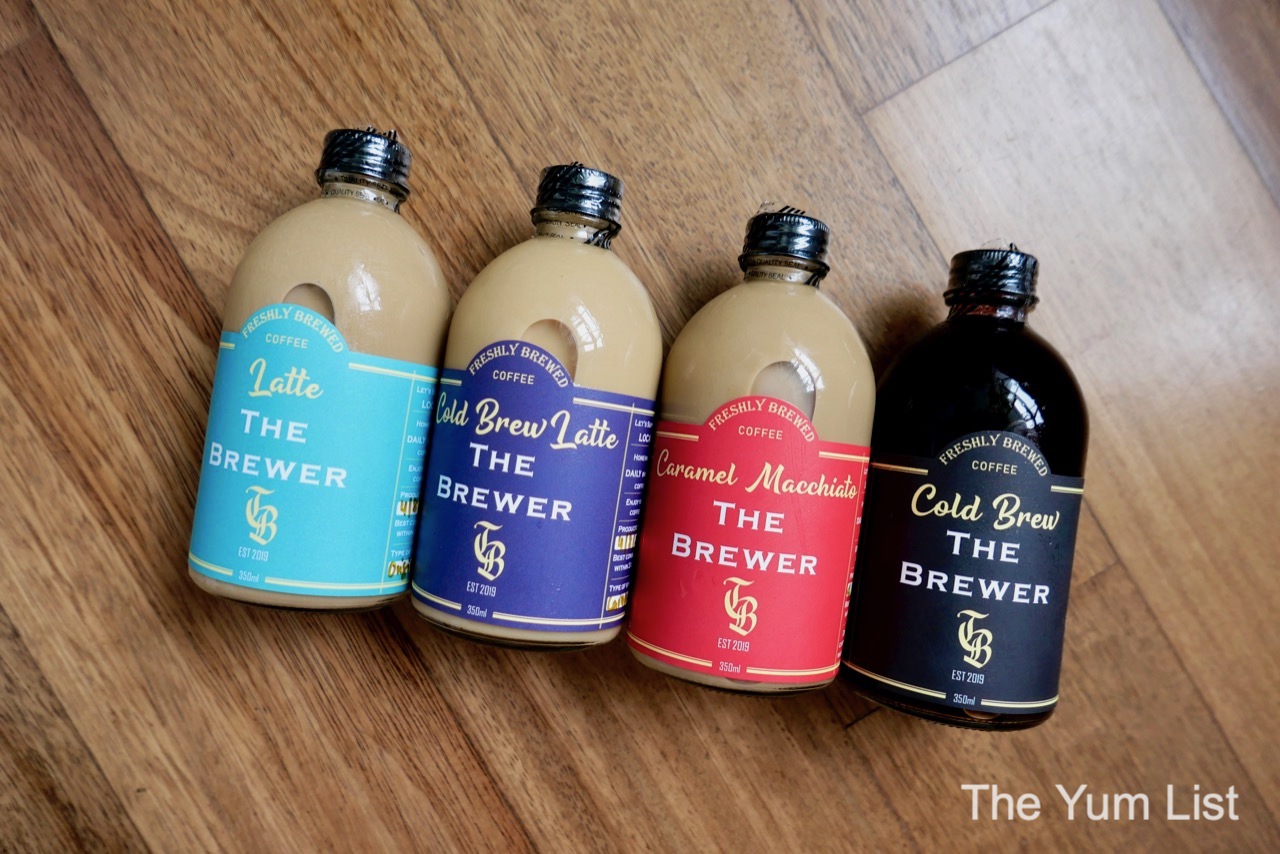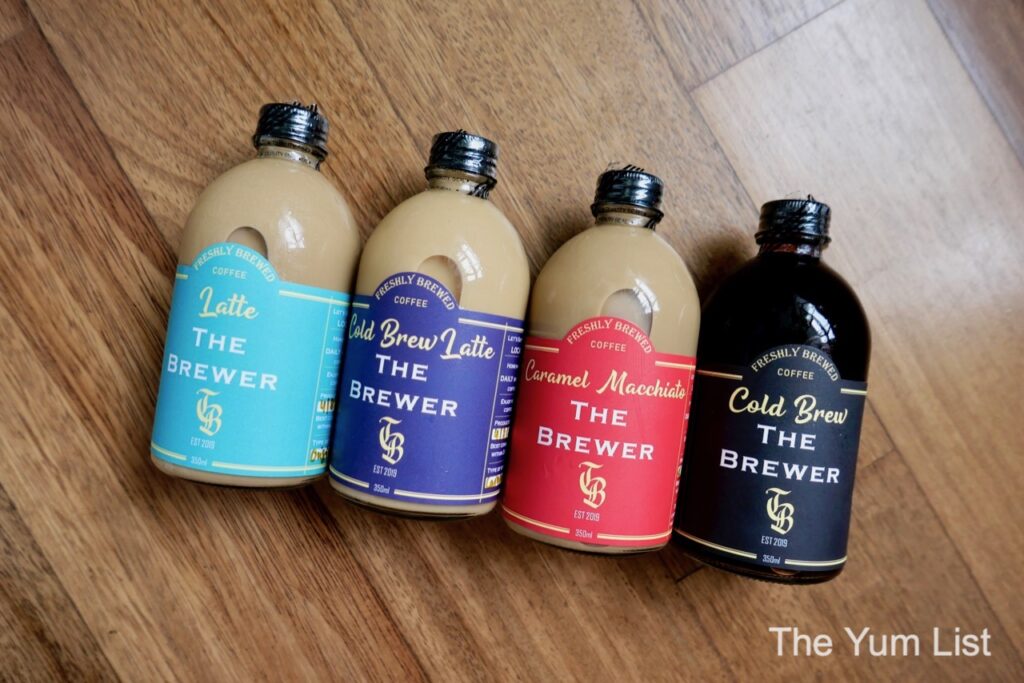 Third Mug Cold Bew Coffee currently champions two specialty beans in their menu: single-origin Brazilian for chocolatey bolder flavours, and Ethiopian beans for bright, citrusy notes.
They have cold brew black, cold brew white, cold brew uji matcha and cold brew hojicha. All of their bottles can substitute oat milk for dairy. For those who prefer to personalize and have more control over their coffee routines, they also have single-origin drip bags and cold brew concentrates (one bottle contains four servings).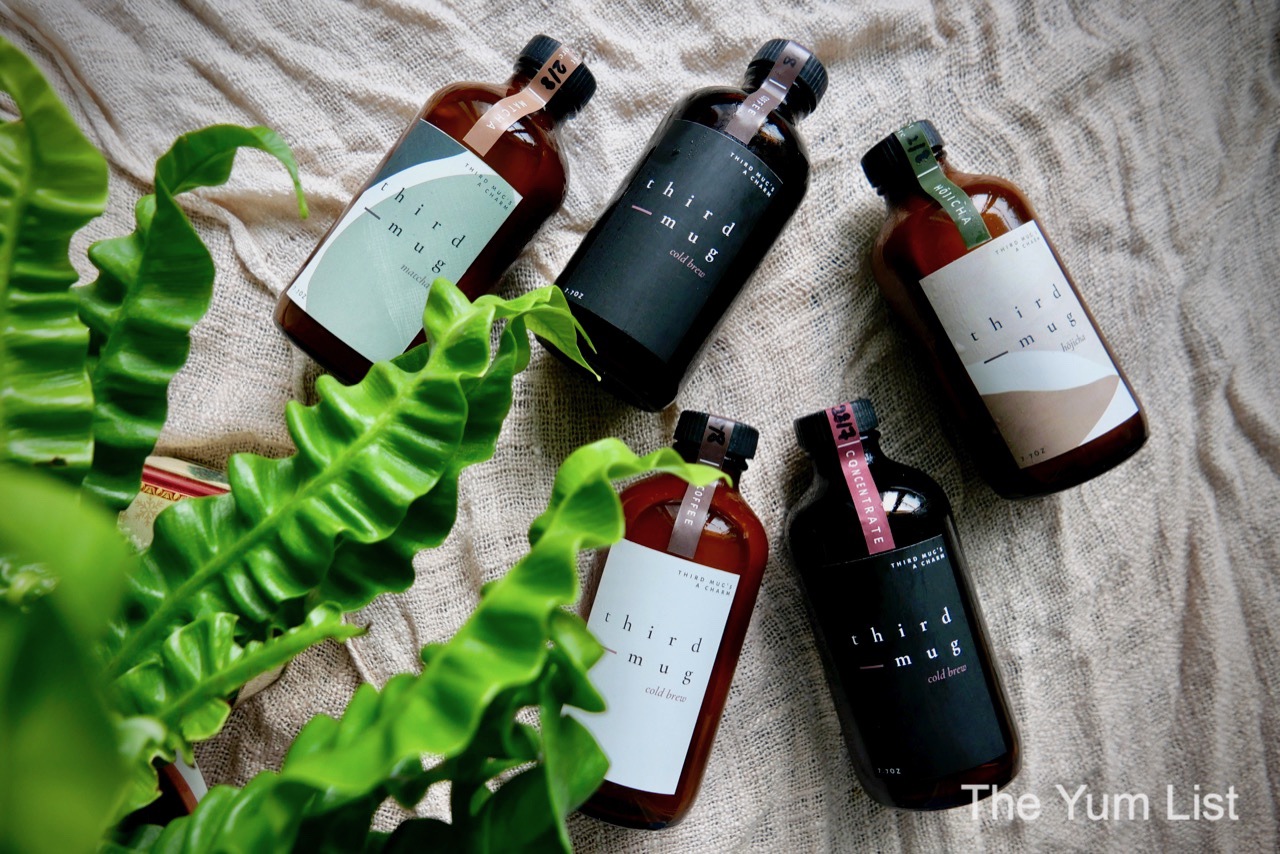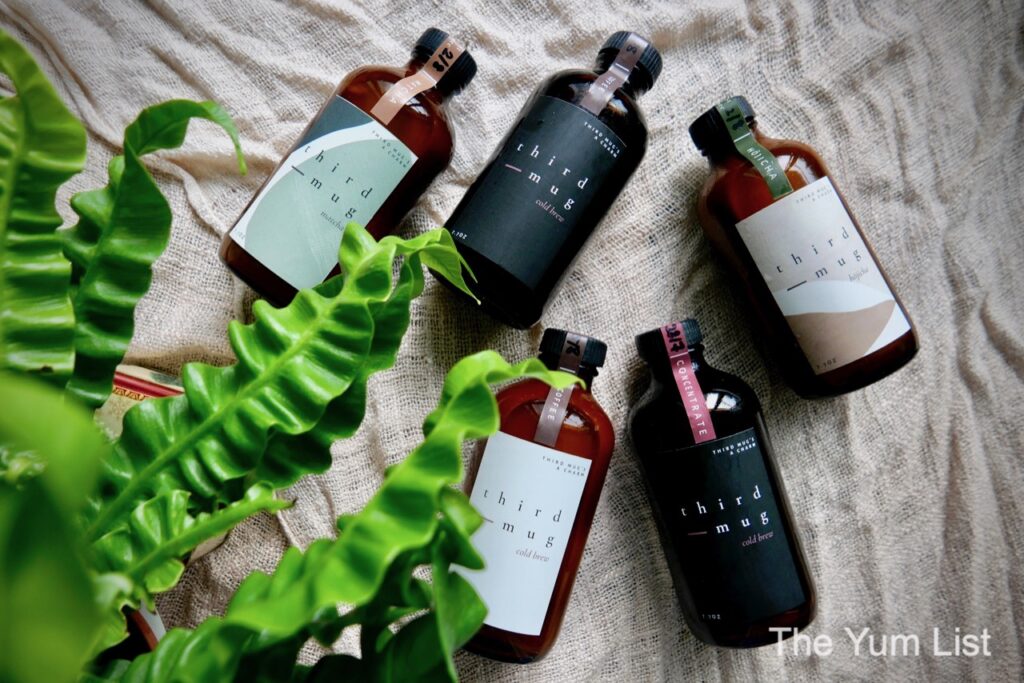 VCR is a specialty coffee company, established in 2013. It has since expanded its reach into brunch offerings, sandwiches and a bakery. They take pride in their craft, and the results are evident with the reviews found across all platforms. They now have five operations which include two cafes, one sandwich bar, one bakery and a roastery.
They offer several bottled coffee beverages, that make excellent deliveries – black cold brew, milk cold brew and coffee kombucha. The black cold brew is on a light roast of Brazilian Sitio Vargem Grande. It has a bold yet smooth character for a balanced and flavourful experience. The white cold brew uses a Brazilian Primavera espresso roast cold-brewed with milk for 48 hours. This brings out the sweetness of both the milk and coffee for a balanced chocolaty tasting experience.
Lastly, their coffee kombucha uses a lightly roasted Ethiopia Kercha Kelloo. It has been cold brewed with raw sugar cane syrup for two days, subsequently fermented with kombucha culture for another six days. It's a meticulous process with many controlled variables. The result is a refreshingly sweet and fruity beverage with complimentary tartness and floral aromas.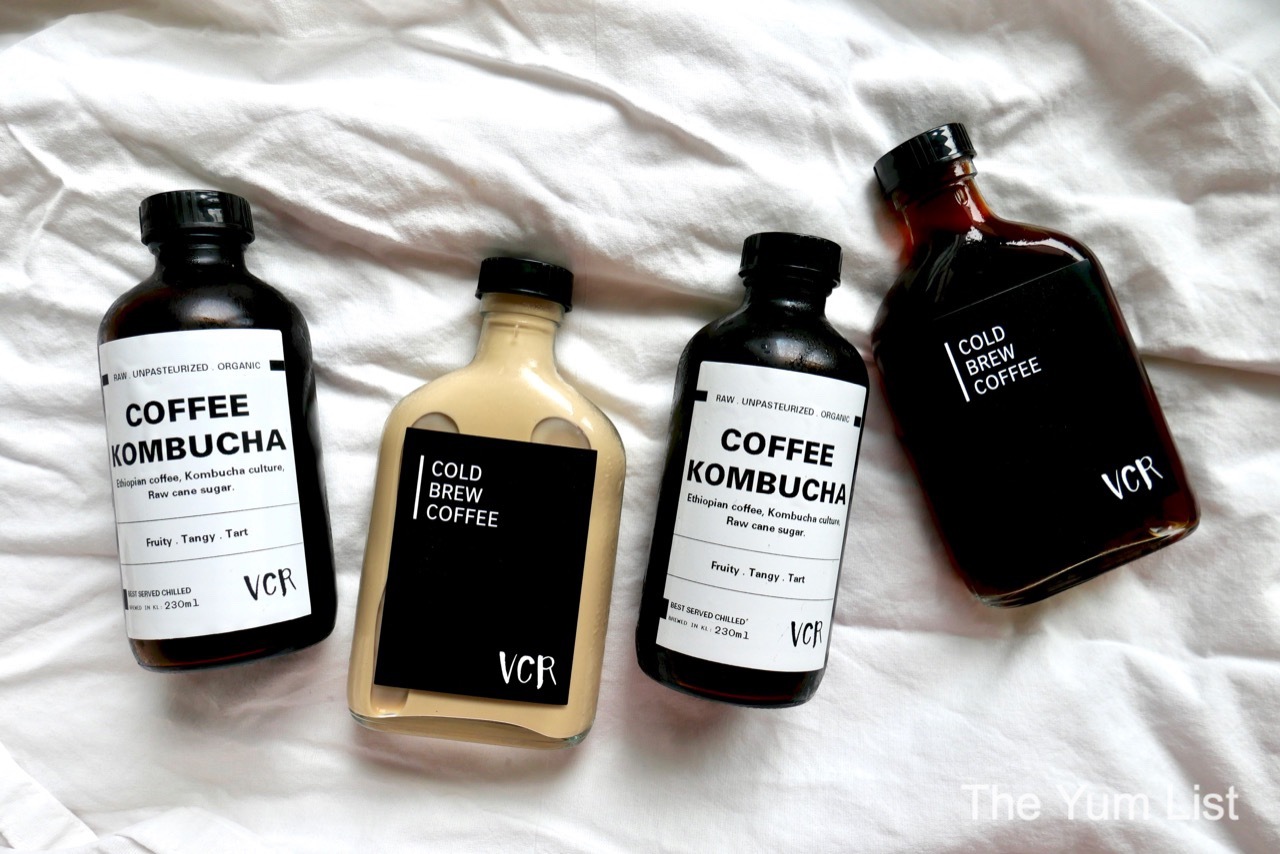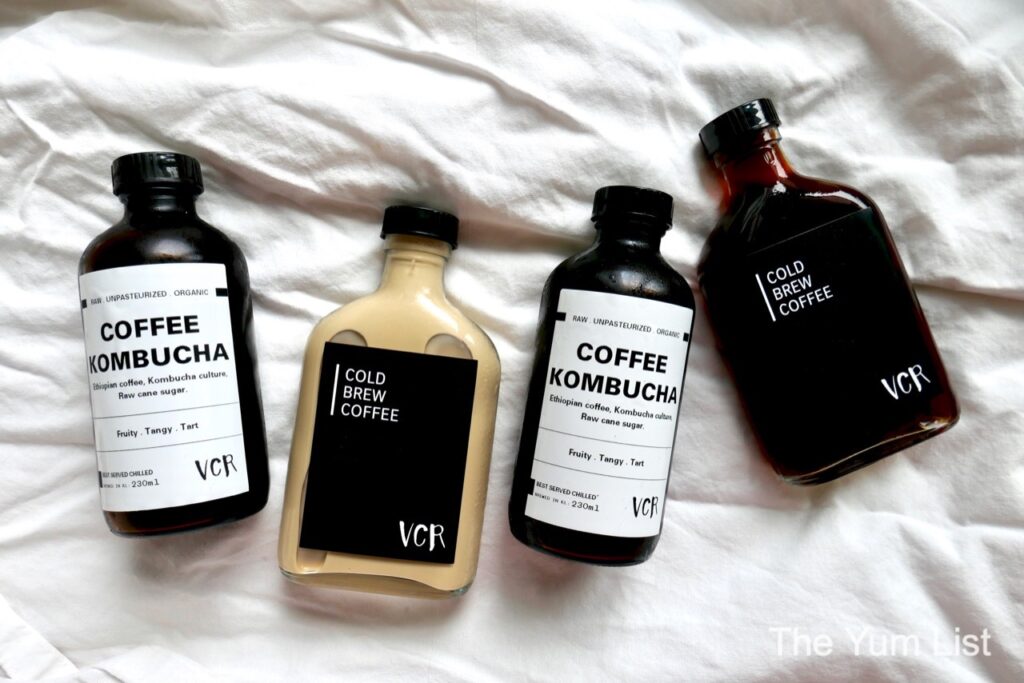 Brew Your Own Cold Brew Coffee
Maybe after tasting the above expert cold brew coffees, you might be interested in giving it a try yourself. Purchasing a cold brew pot is probably the easiest way, but you can also do it on the cheap. First, grind your beans coarsely. Next put them in a jar at a ratio of one part coffee to four parts filtered water. Close the lid and leave them in the refrigerator overnight – 12 hours is usually a good amount of time. The next morning, strain the mix. Place a coffee filter or cheesecloth in a strainer and slowly pour the liquid through. This ratio makes quite a concentrated liquid, so you can add milk or water to achieve your desired intensity. Add the leftover grounds to your compost, place them in the fridge to remove odours, or even use them as an exfoliation scrub.
Keep reading to find places selling coffee beans ideal for the cold brew method.
Auresso is a one-stop specialty beverage store focusing on freshly roasted coffees, organic teas, drinking chocolate powders, uji matcha and more. For coffee, there are plenty of options available, both locally roasted and imported from international coffee roasters. Their Hall of Fame and Rookie blends are both excellent options for cold brew.
Hall of Fame is a blend of two different Ethiopian beans, roasted medium to bring out beautiful floral and mixed berry notes. This blend works best black without milk. Alternatively, Rookie is a blend of Brazilian and Indonesian beans, roasted medium-dark to bring more body and chocolaty notes. It's recommended for milk-based coffees and for those seeking lesser acidity in their drink.
Auresso recommends a ratio of 1:15 for their cold brews, with a steeping time between 14 to 24 hours depending on the intensity and flavour preferred. If you're planning to add milk, they suggest a 1:16 or 1:17 ratio of ground coffee to water.
To purchase their beans, head over to their website and use the coupon code YUM5 for a RM5 discount.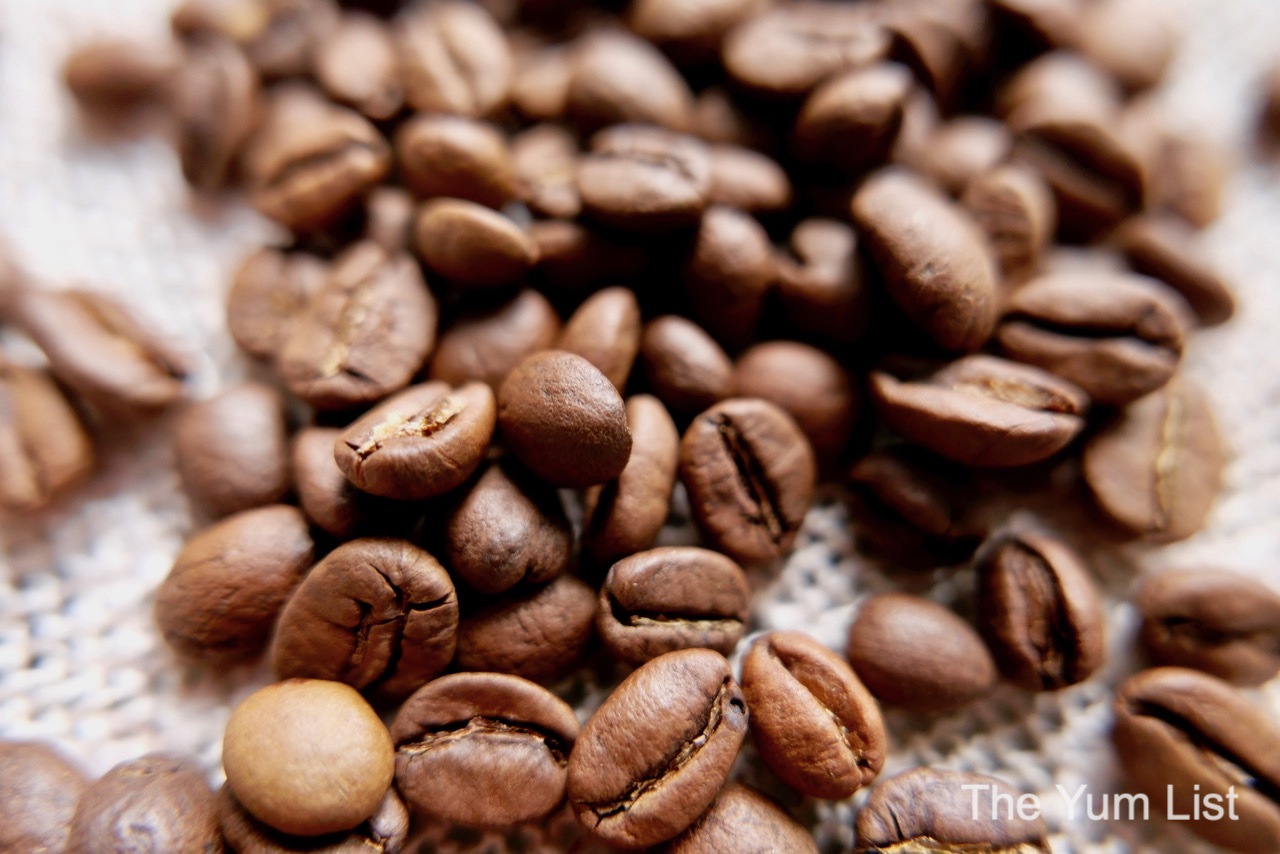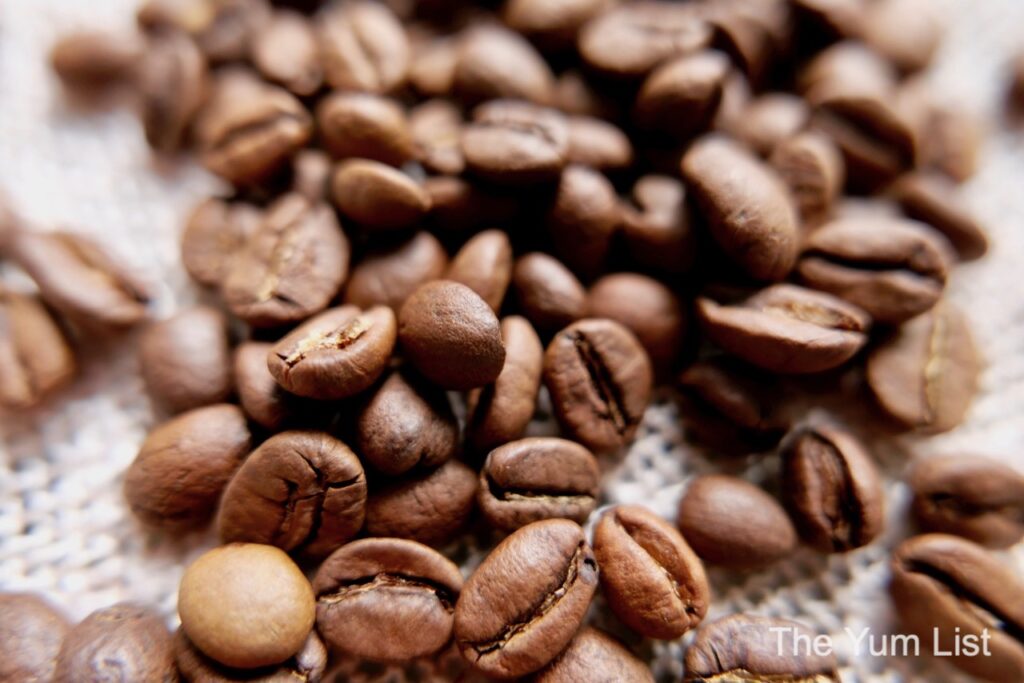 Ra.Ft
If you enjoyed Ra.Ft's cold brew coffee, you might consider purchasing some of their house-roasted beans to make your own at home. Ra.Ft's BTO (Back to Origins) blend of Brazilian and Tanzanian beans is ideal for cold brew or plunger style methods of extraction. The African beans offer balanced acidity, while those from South America contribute chocolate notes. The preferred ratio of coffee to filtered water for this blend is one to nine. Find the beans here.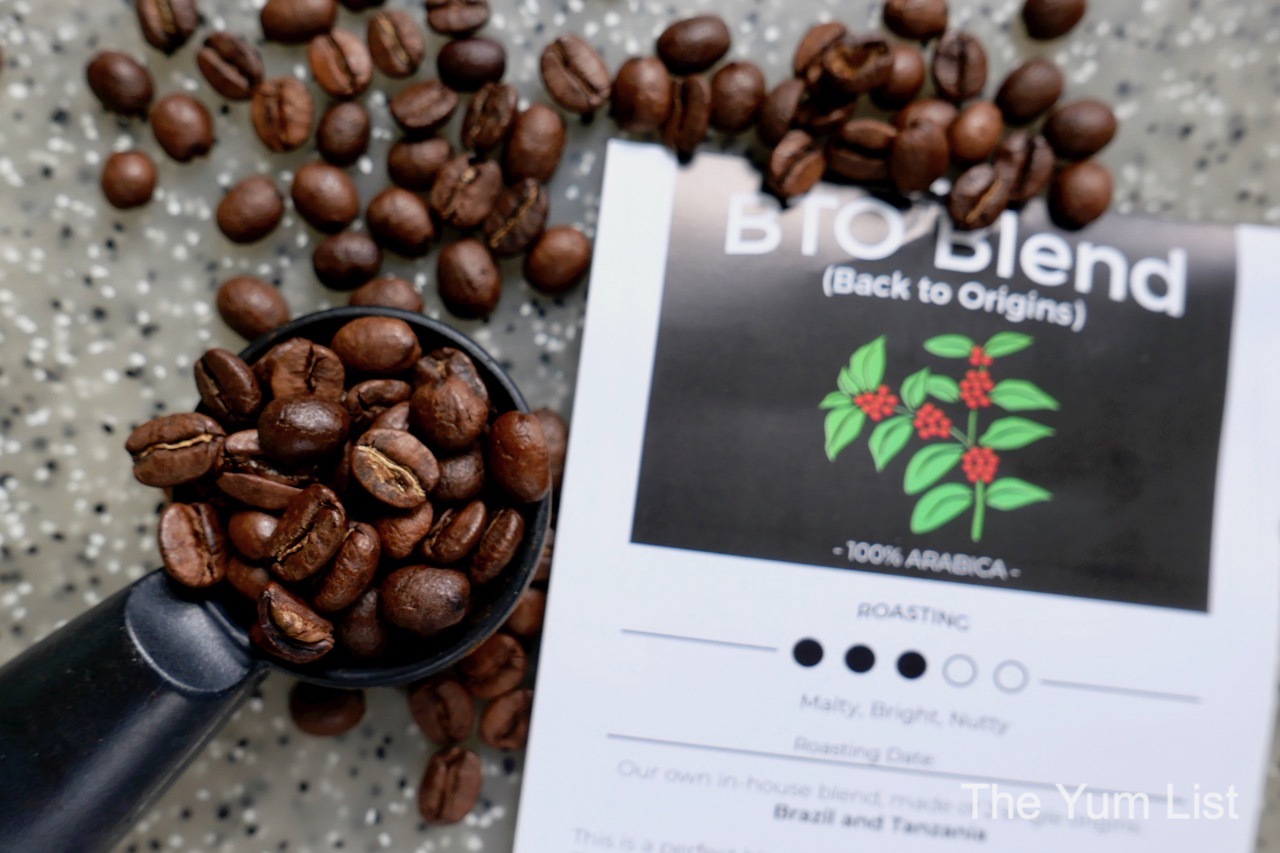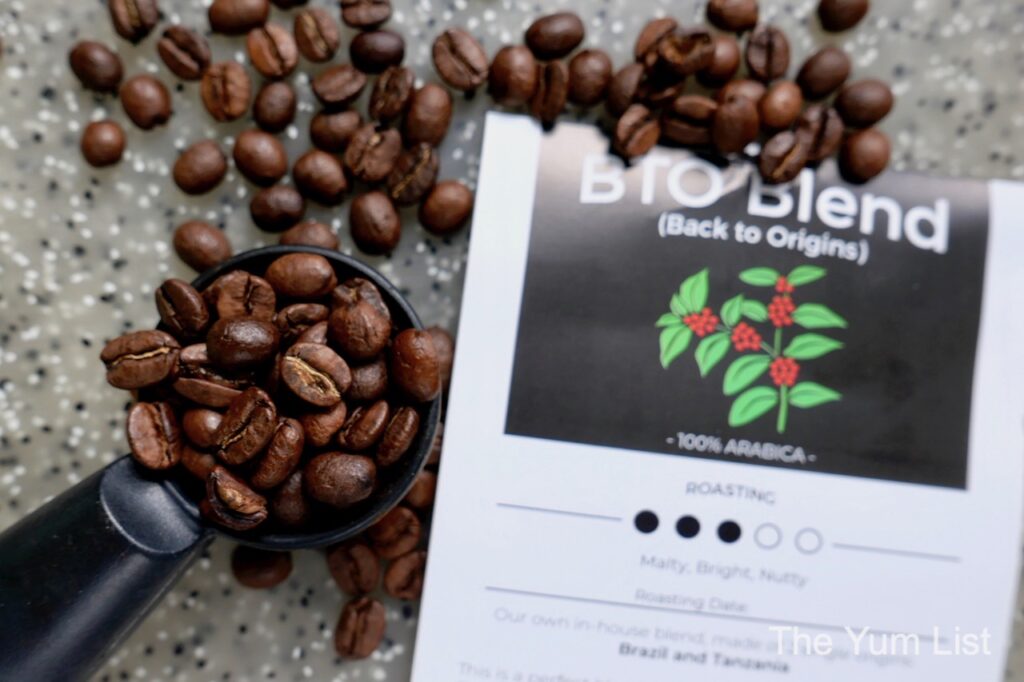 Do you enjoy cold brew coffee? Tell us if you make your own or your favourite deliveries in Kuala Lumpur.