Tiffin At Home – OpenHouse x gēn 根
Monica Tindall
Dedicated to the pursuit of culinary creativity, Tiffin At Home brings Malaysia's celebrated chefs and local brands together. Cross-border collaborations see appearances from some of Singapore's stars as well. Operating for five weeks, from August 19 until September 19, Tiffin At Home delivers restaurant-quality meals from this stellar line-up of food and beverage partnerships for the public to enjoy in their own homes.
Ten menus, two per week, are spread across the five weeks. With names such as Meta (Singapore), Dewakan, Kikubari and Noka by Tippling Club, amongst a host of other gems, this is something every foodie needs to get their hands on. Additionally, gourmets can order craft cocktails, boutique beer and wine to match the menus.
Orders are currently being taken for weeks four and five of the program. Chocha, Copper, Laut, Three X Co, Kikubari, Noka by Tippling Club and Backdoor Bodega are excellent reasons to get your requests in today so as not to miss out.
In a fitting finale to the Tiffin At Home line-up, OpenHouse and gēn 根 prepare the concluding menu. OpenHouse is known for celebrating traditional recipes in a beautiful setting. At the same time, the team at gēn 根 offers insight into a contemporary Malaysian food scene. Both put much care into sourcing ingredients, working with local suppliers and featuring produce that is not mass-produced. Both teams celebrate Malaysia's remarkable biodiversity. By providing a demand for the supply, they aim to ensure native ingredients continue to thrive.
For this collaboration, the teams have worked with the theme "hampir pupus" – almost extinct recipes. Johnson Wong of gēn 根 says that the recipes are not commonly found these days. Bringing them to the attention of the public is one way they can attempt to preserve their heritage.
Andrew Wong from OpenHouse explained the process of the collaboration. With OpenHouse being in Kuala Lumpur and gēn 根 in Penang, the use of technology was essential. "It was such a delight to work with Chef Johnson and his team at gēn 根. Even though we couldn't travel interstate, Chef Azli and the team from OpenHouse opened up our Zoom and worked out the details online. We sent ingredients up to Penang and vice versa for this menu based on nearly extinct recipes. We decided to work on a 'mirror menu'. For example, a chicken dish each from gēn 根 and OpenHouse for a taste of how each restaurant cooks these dishes. For the Penang orders, gēn 根 will be cooking our recipes, and we will cook their recipes for the KL orders."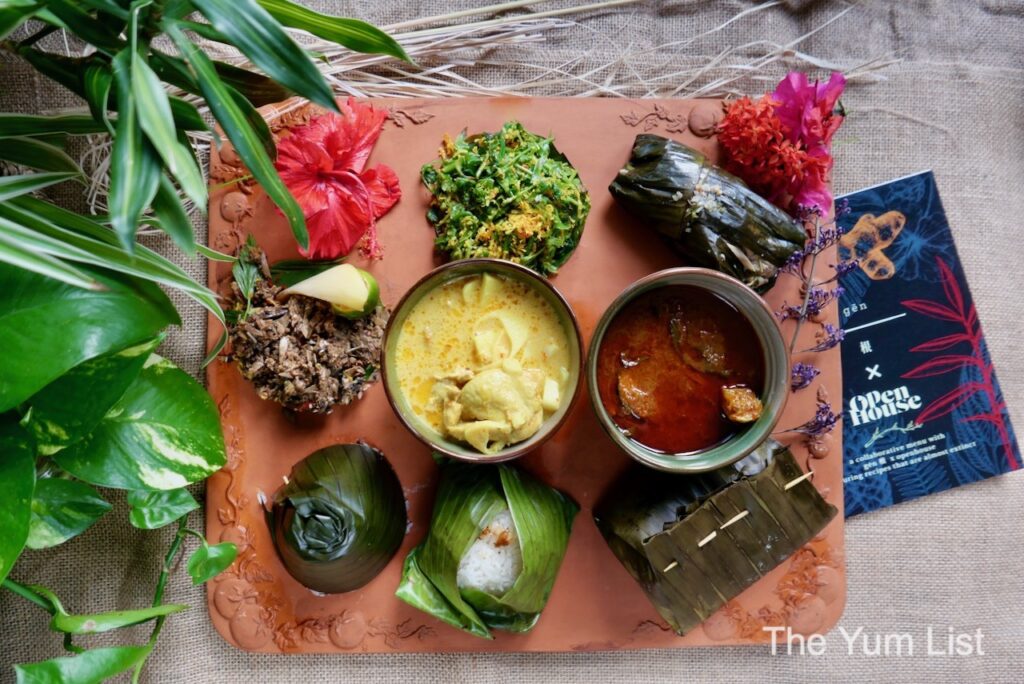 Tiffin At Home – OpenHouse x gēn 根
Starters
The menu commences with two lively salads, Kerabu Pucuk Paku with Sambal Kebebe from OpenHouse, and Banana Blossom with Sambal Kepayang from gēn 根. The former is popular in Perak and Kedah. The traditional Malay-Pattani dish is made from finely diced raw village fruits, topped with young fiddleheads, sambal belacan and gula Melaka. The latter sees stir-fried banana blossom tossed with a sambal made from the native fruit, buah keluak. These kepayang fruits require skilled preparation, which traditionally involves boiling, covering in ash and burial in the ground for up to 40 days to remove the cyanide that the raw seed contains. I find the flavours a mix of earthiness, such as that found in truffles and black olives. Delicious.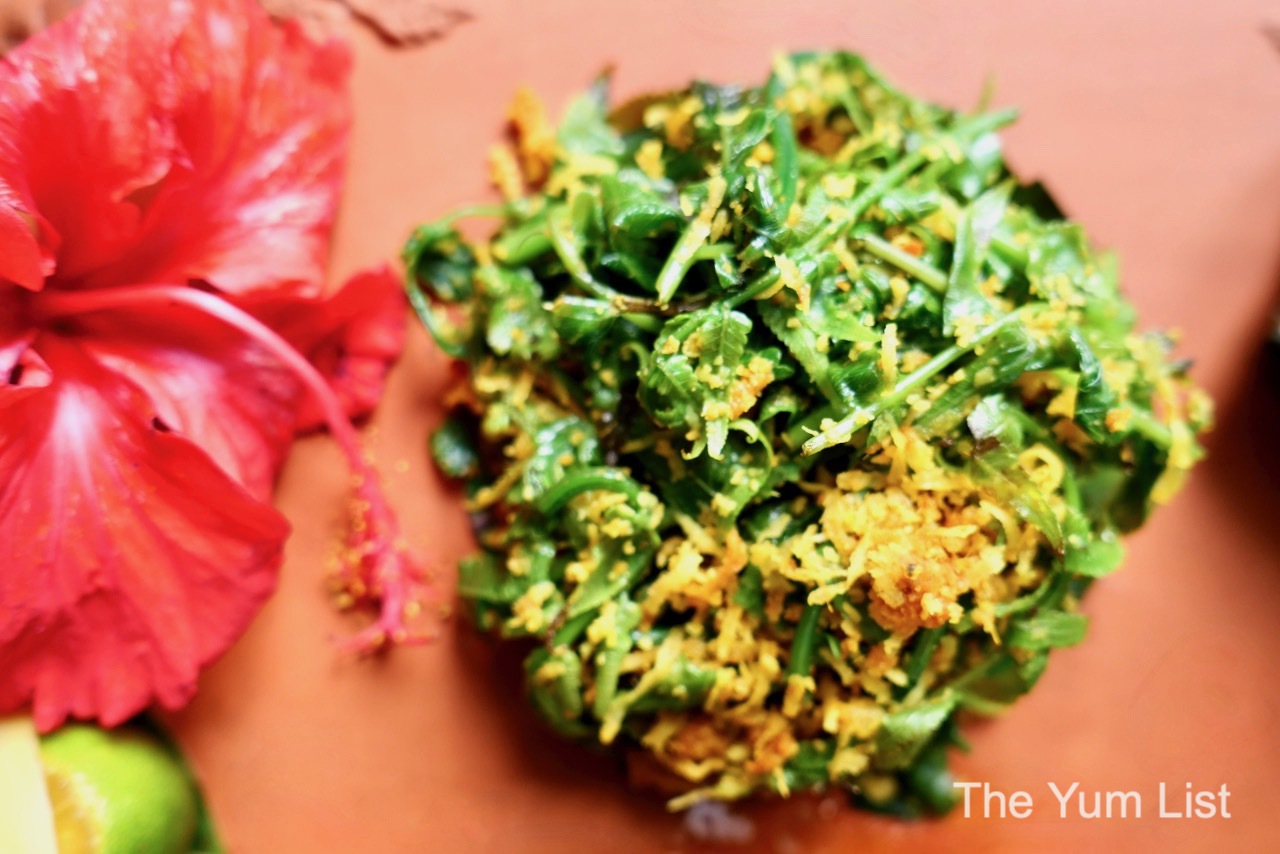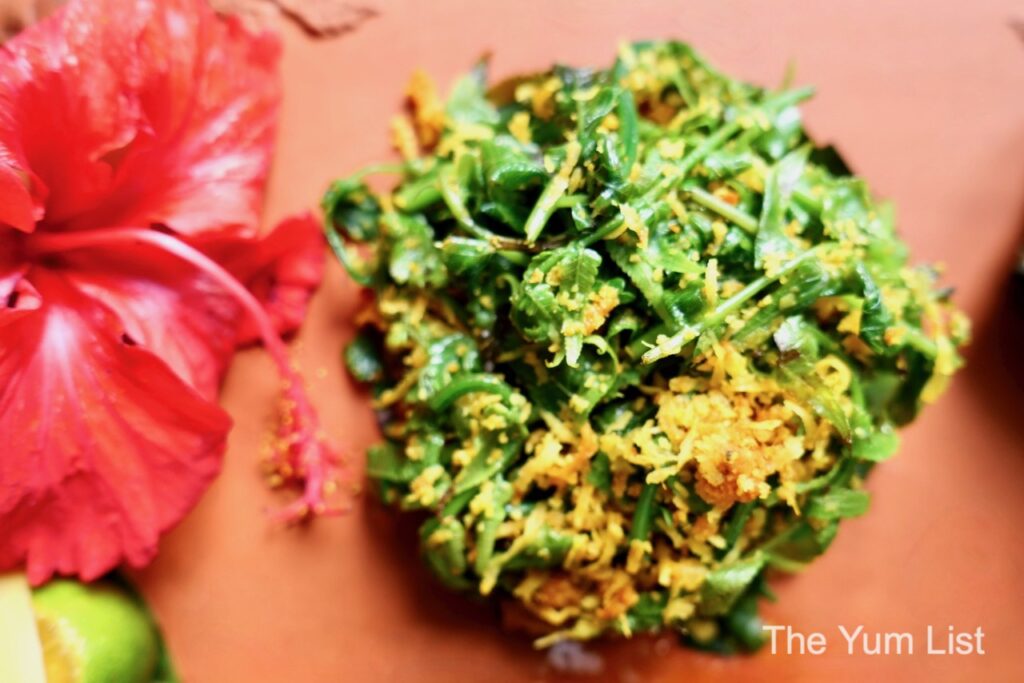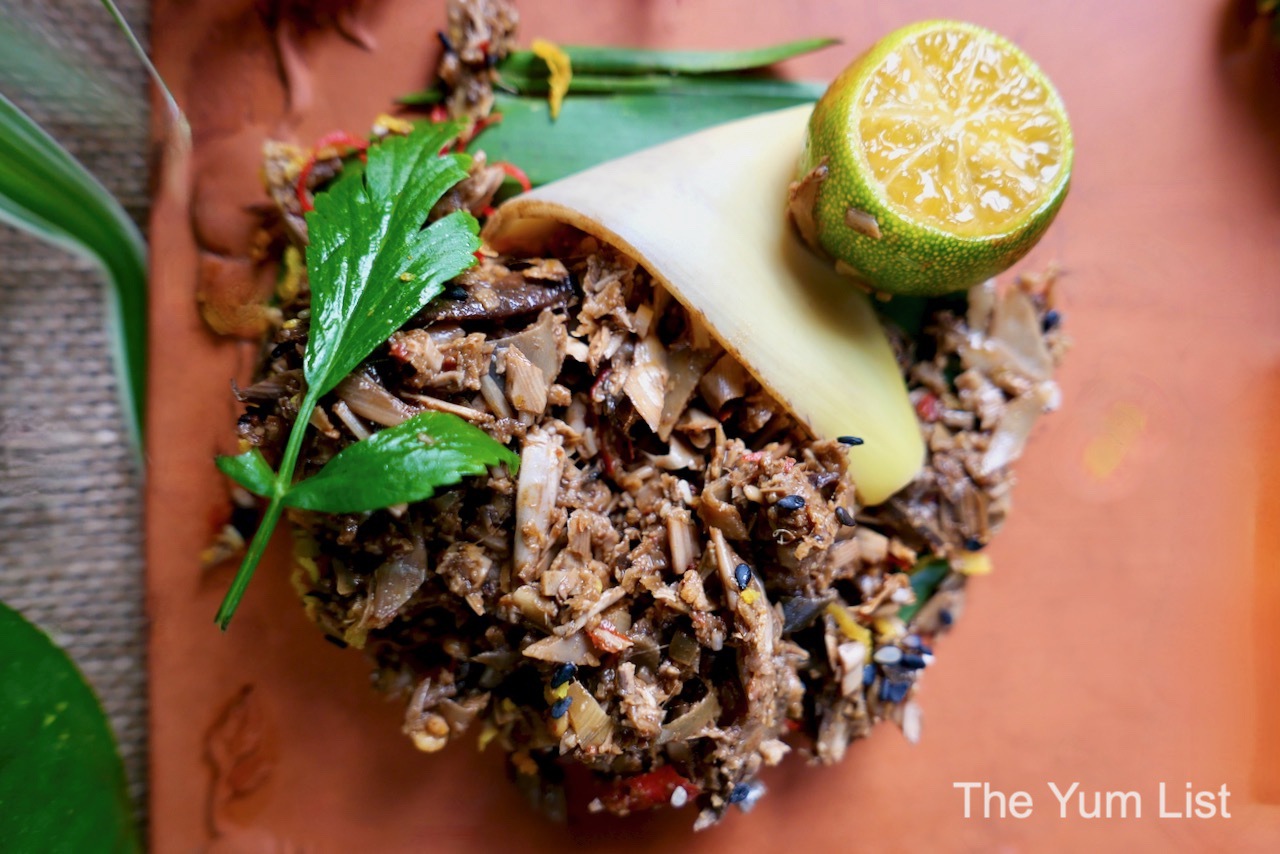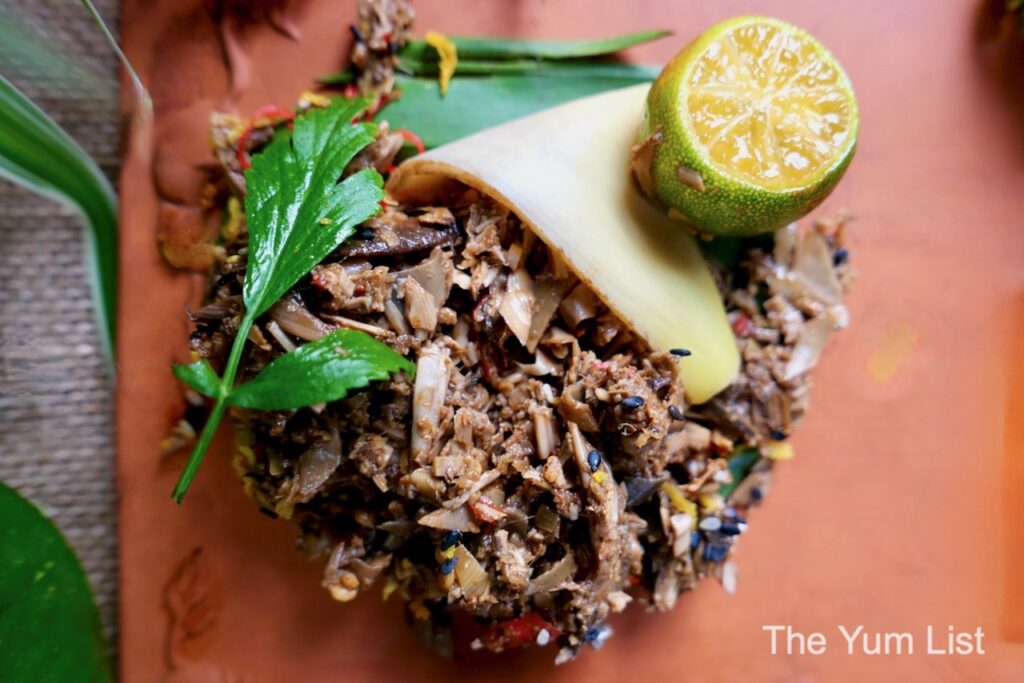 Main Courses – OpenHouse
Four main courses come in the Tiffin At Home delivery. OpenHouse presents Ikan Patin Gulai Perah – catfish in a rich gravy, and Ayam Masak Lemak Umbut Kelapa – chicken thigh cooked with young coconut shoots. The gravy of the first is flavoured with kuah perah, a nut foraged from the jungle ground after it has exploded from its pods. Onions, ginger and turmeric accompany the fermented rubber seed paste, building a lightly pungent sauce. The chicken happens to be one of my favourites from OpenHouse. It's the combination of the textured young coconut shoots and creamy sauce of onions, chillies, coconut milk and lemongrass that I find so spoonable.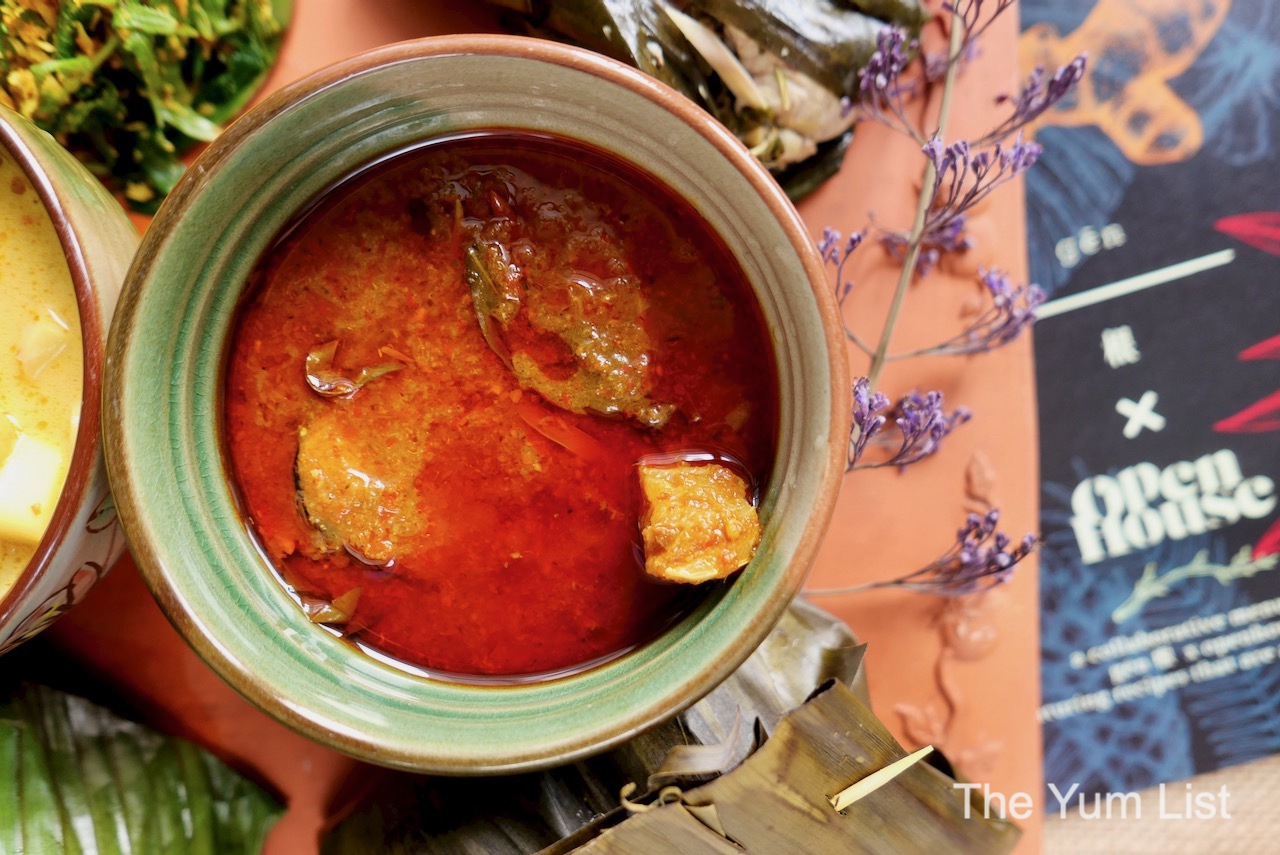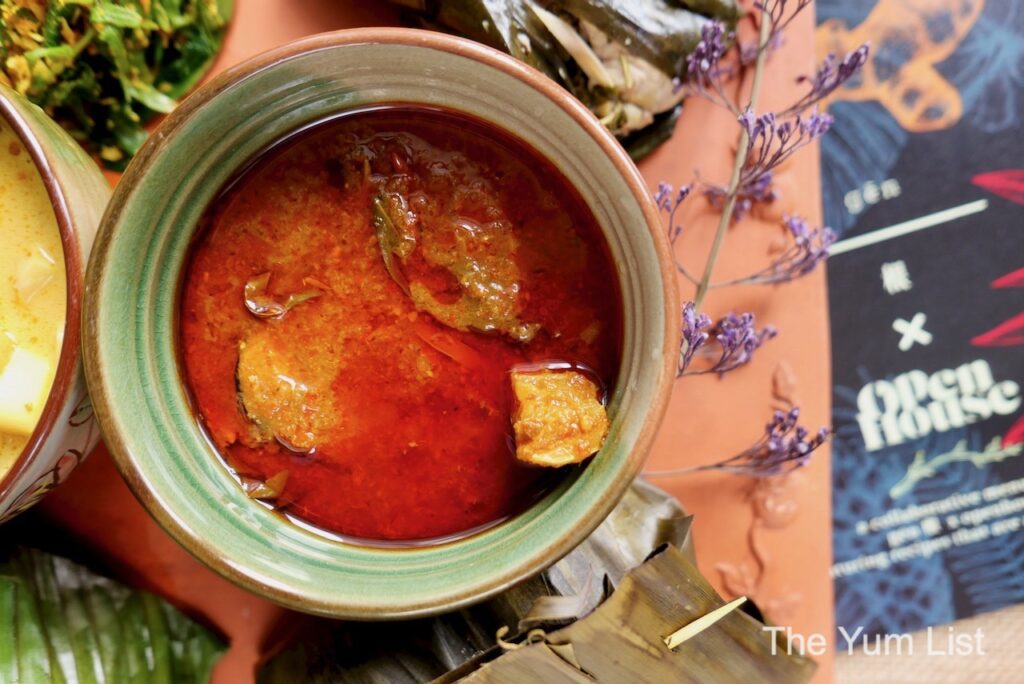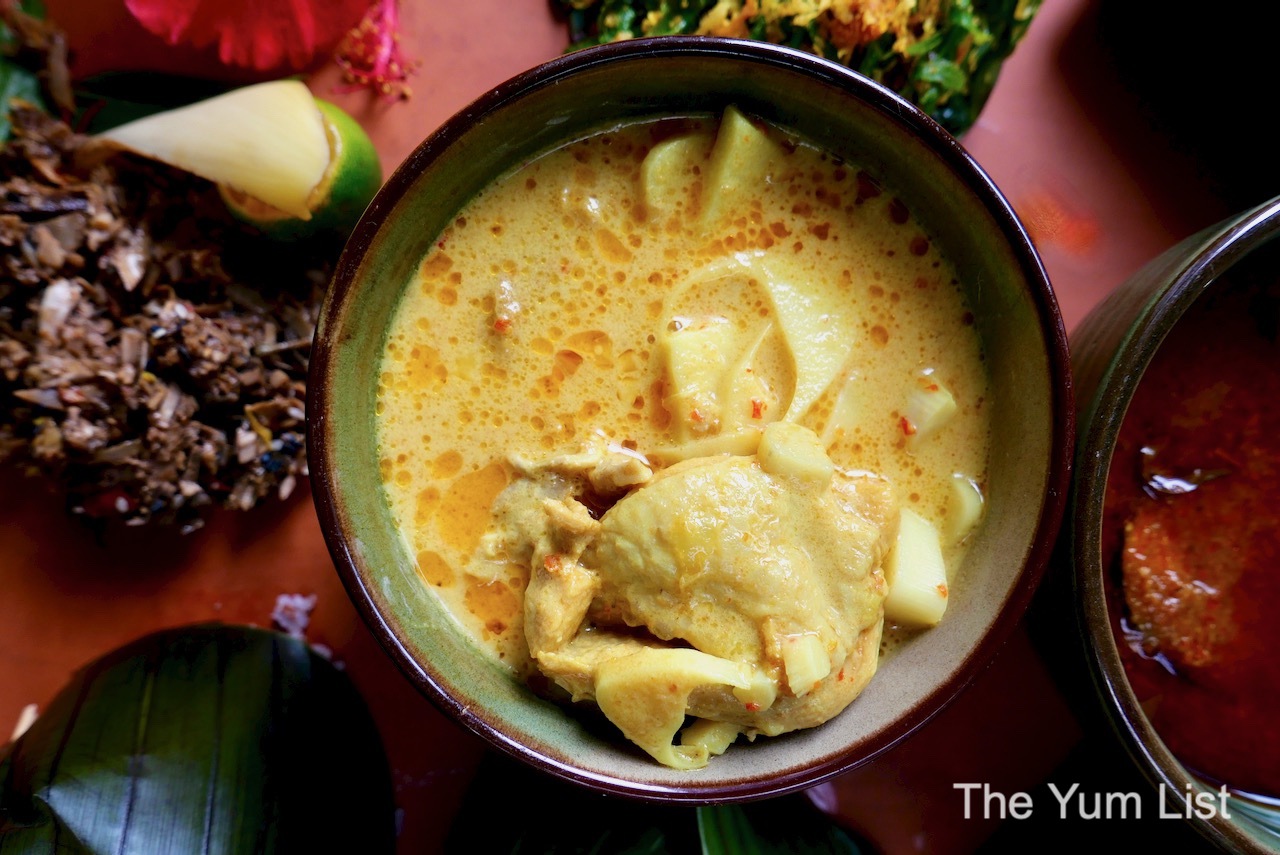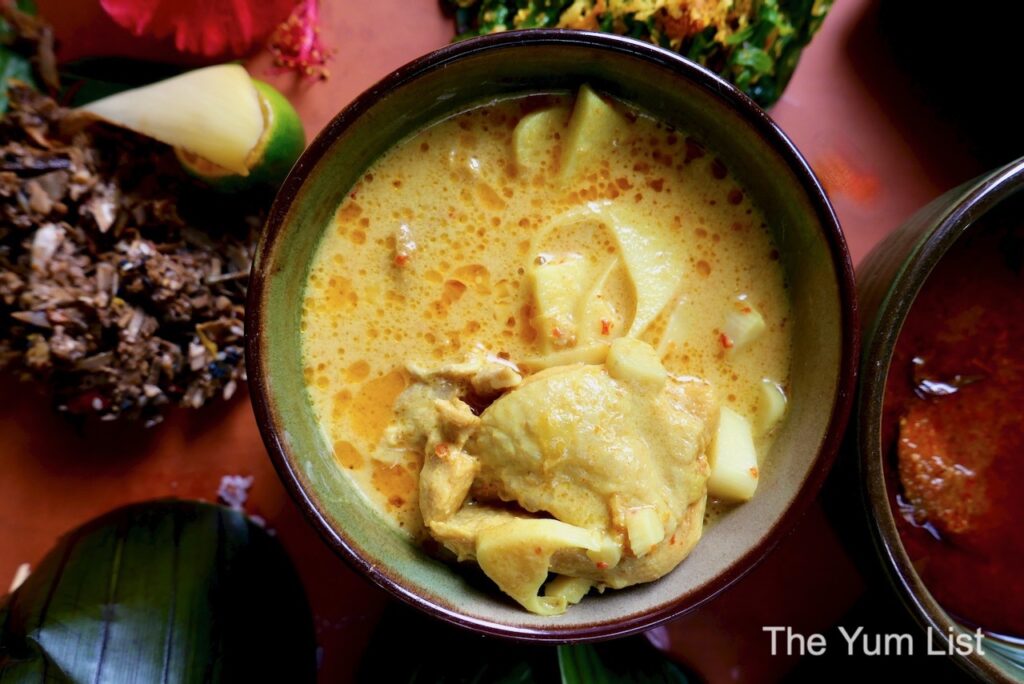 Main Courses – gēn 根
gēn 根 also provides fish and chicken recipes. Botok-botok Ikan wraps mackerel in banana leaves and grills it to achieve a smoky aroma. The seasoning of Thai basil and ginger flower works wonders with the strong fish flavours. Chicken gets a similar treatment in the Manuk Pansoh. This time chicken thigh with ginger flower and lemongrass is wrapped in tapioca leaves and steamed in a bamboo log.
All four of the mains are well supported by premium rice from the Langit Collective. Sarawak white pepper seasons the white rice, beras adan, and Borneo Highland Rice (SIA) is cooked together with coconut, yam, sweet potato chips and puree.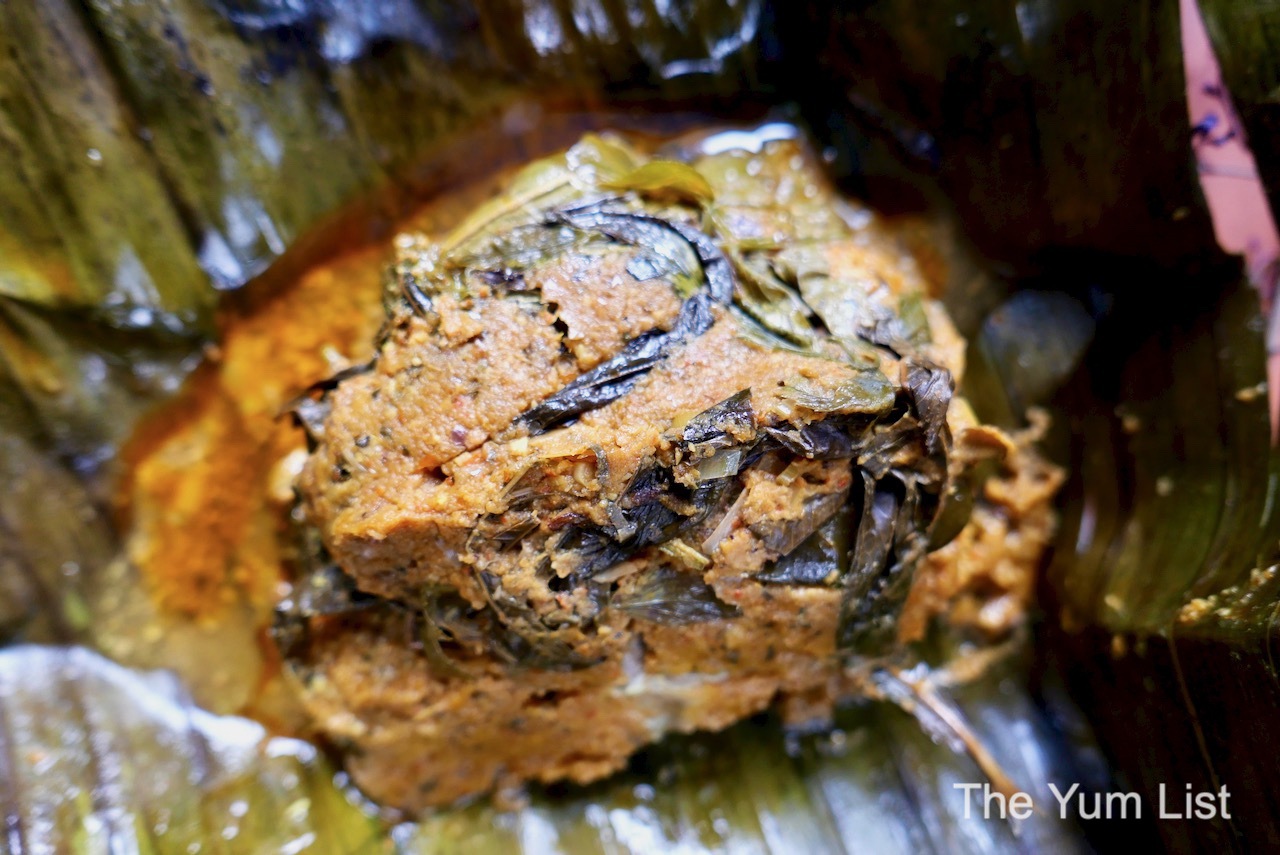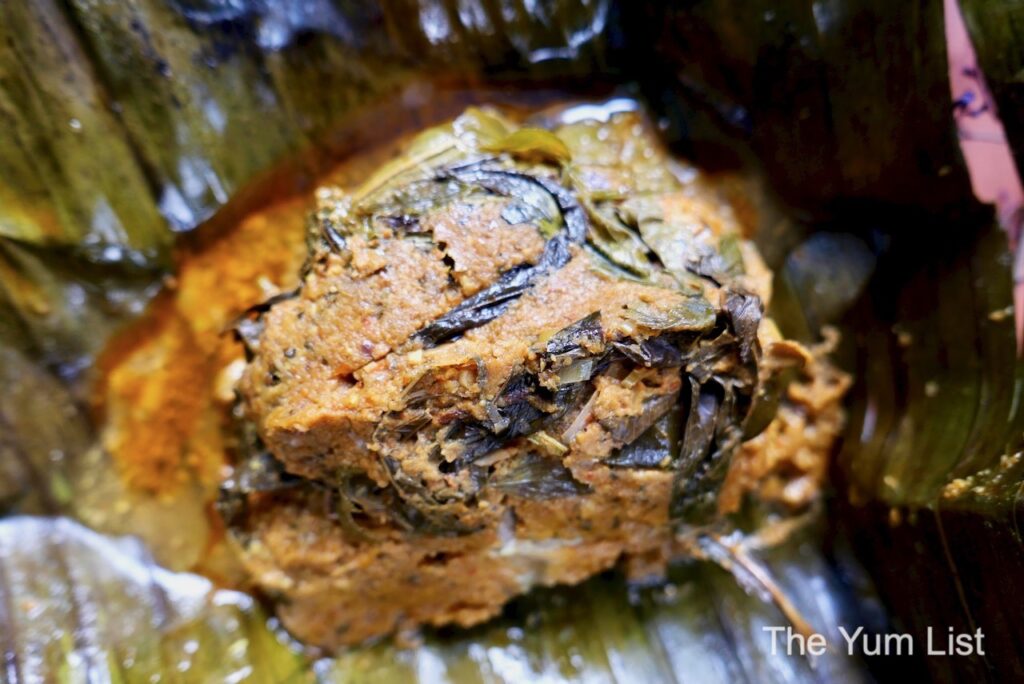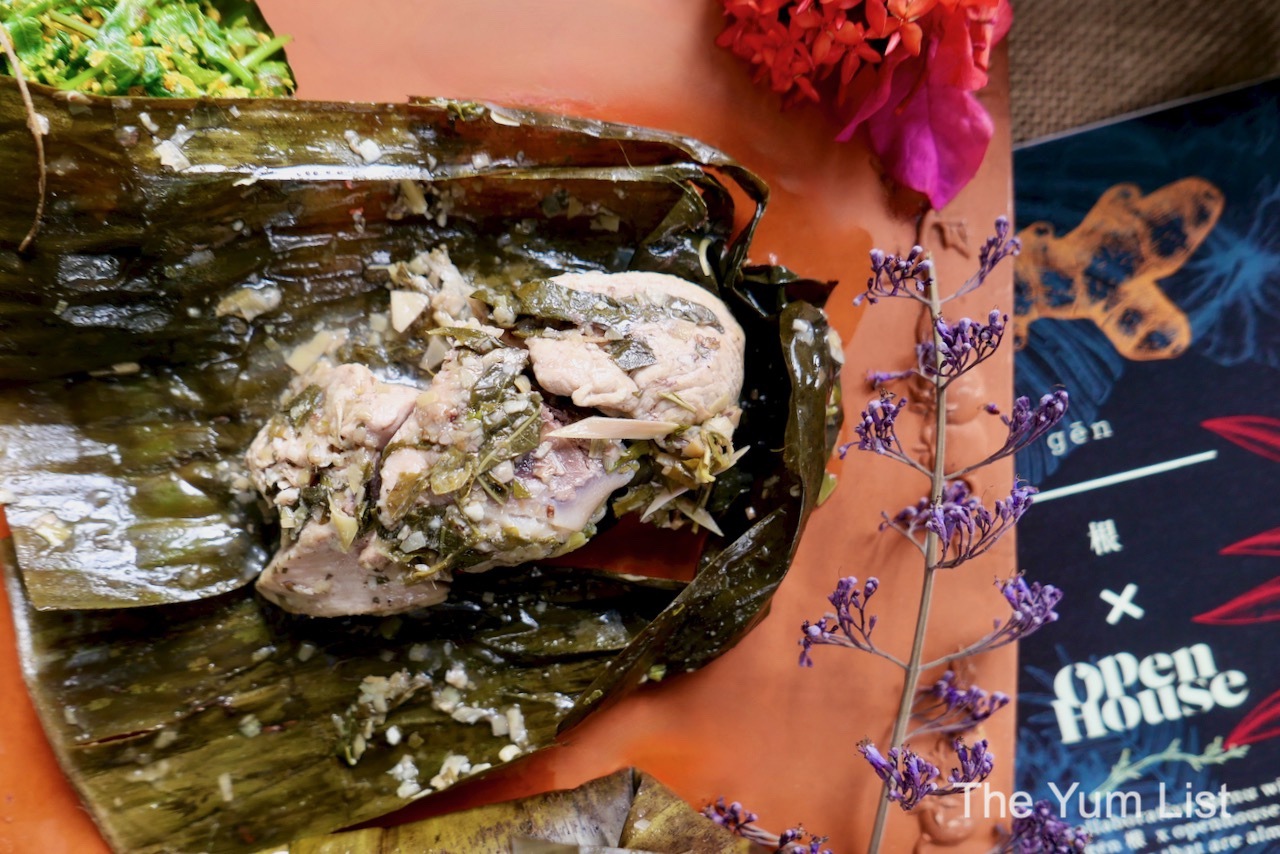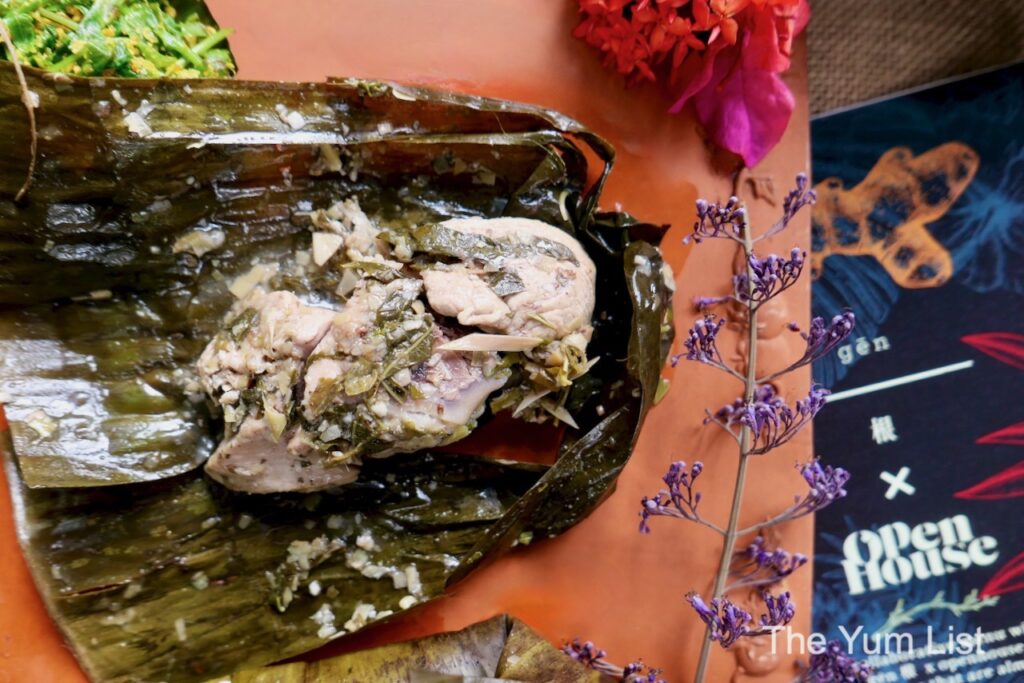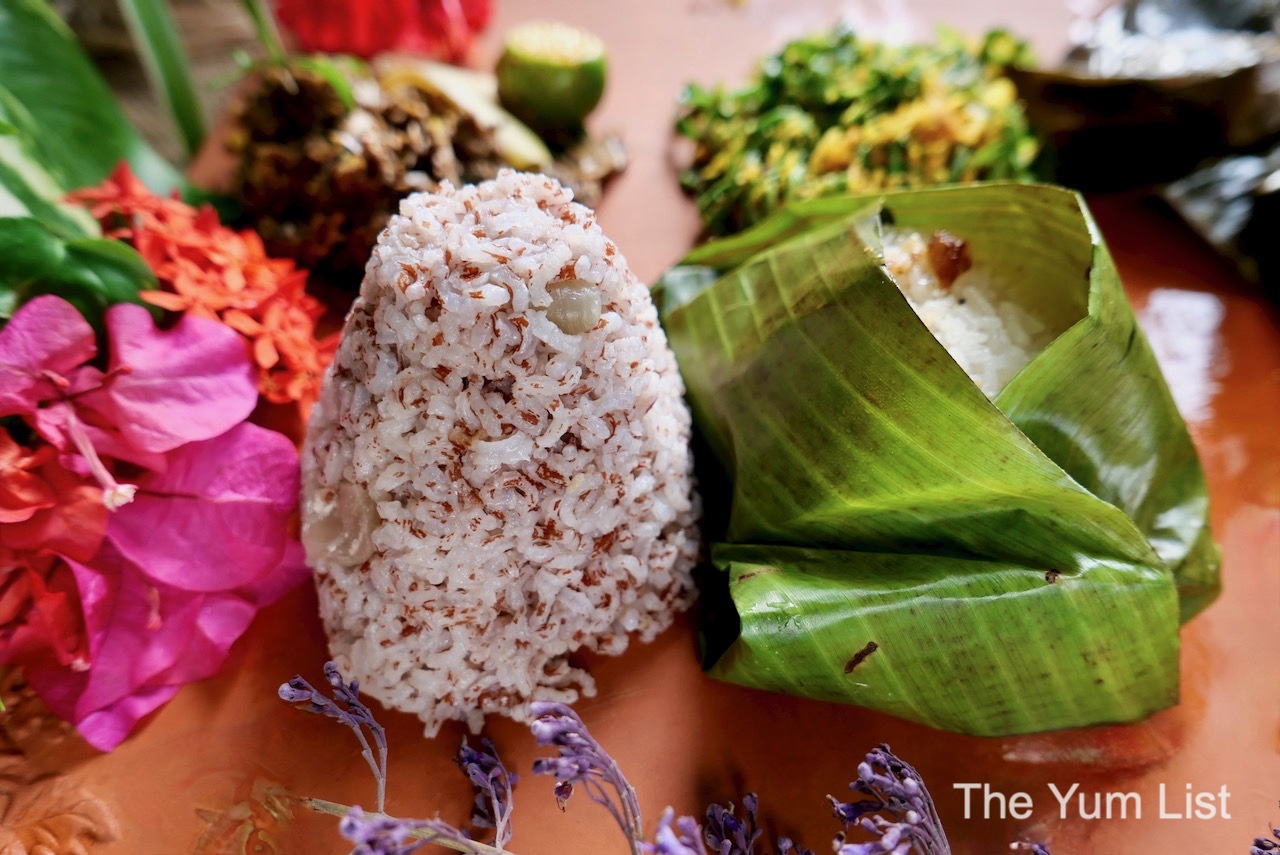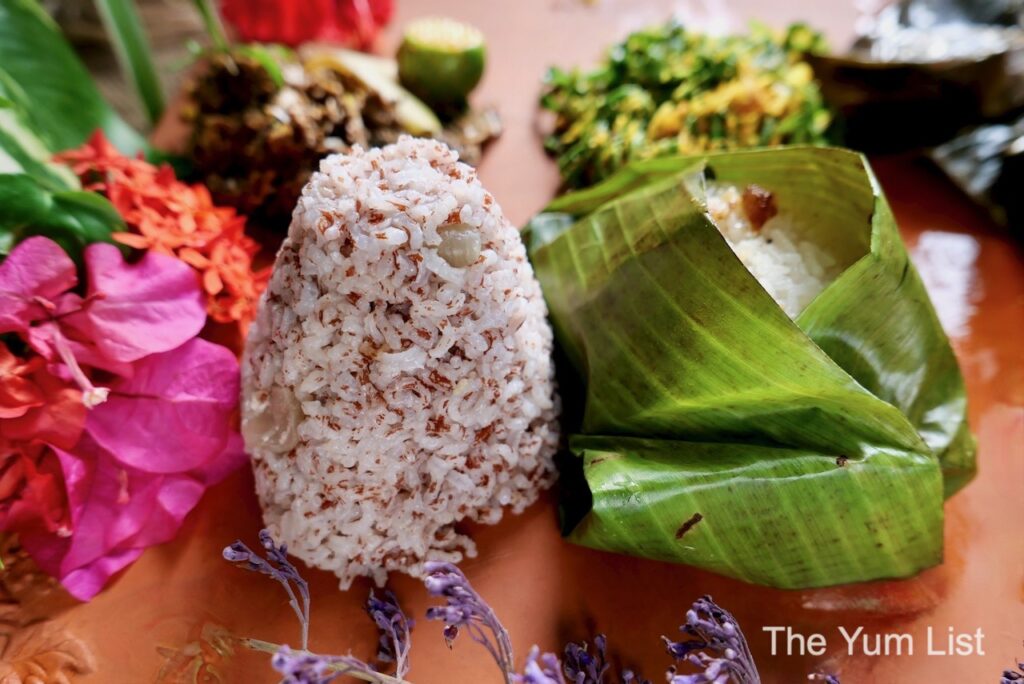 Desserts
To conclude, OpenHouse sends Pengat Nangka with sago, coconut milk, honey and jackfruit, and Pulut Tai Tai with fermented black glutinous rice, cempedak puree, and coconut milk comes from gēn 根.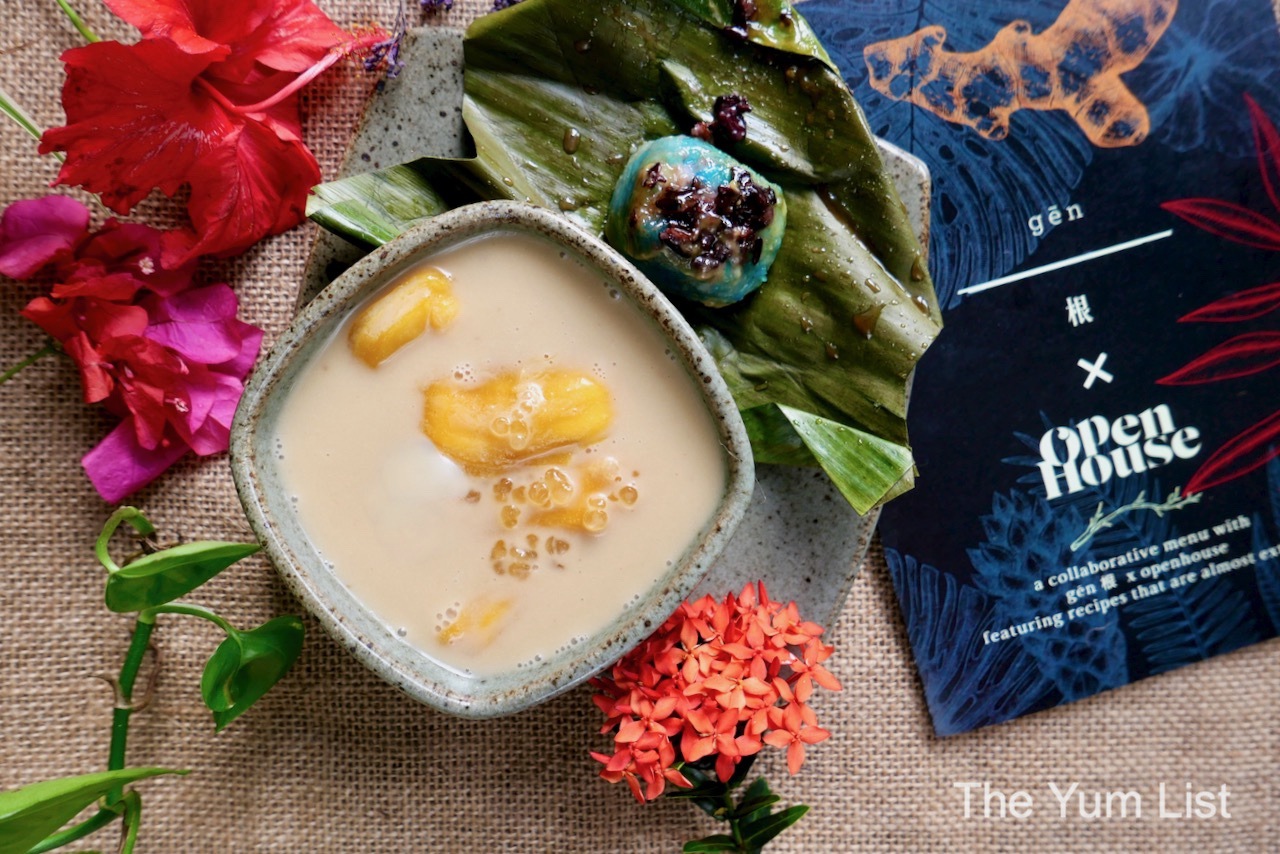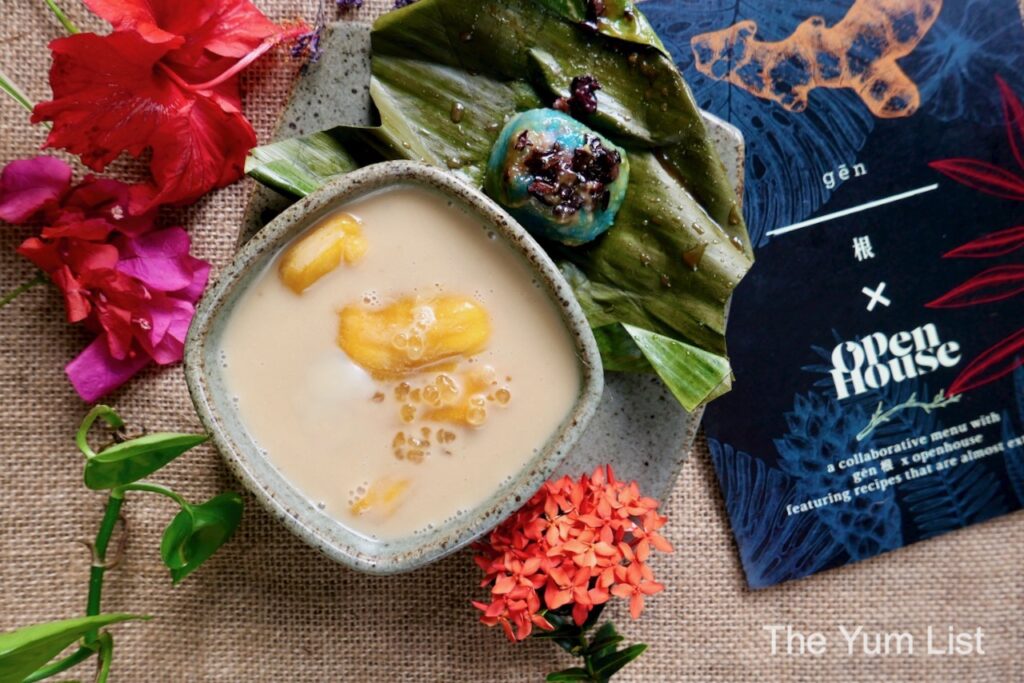 Tiffin At Home Drinks Menu
The Tiffin at Home meals are indeed special and deserve beverage pairing. Guests can choose craft cocktails, boutique beer or wine. RM 58 will get you two bottles of craft beer selected by Taps Beer Bar – Heart of Darkness Directors Porter (330ml) and Brewdog Clockwork Tangerine (330ml). Wine comes from Vintry – an easy-drinking Cusumano Nero d'Avola 2018 from Sicily (RM102). The wine's plentiful fruit and gentle spice do nicely throughout the meal. Alternatively, Backdoor Bodega has curated two cocktails for the occasion for RM 60.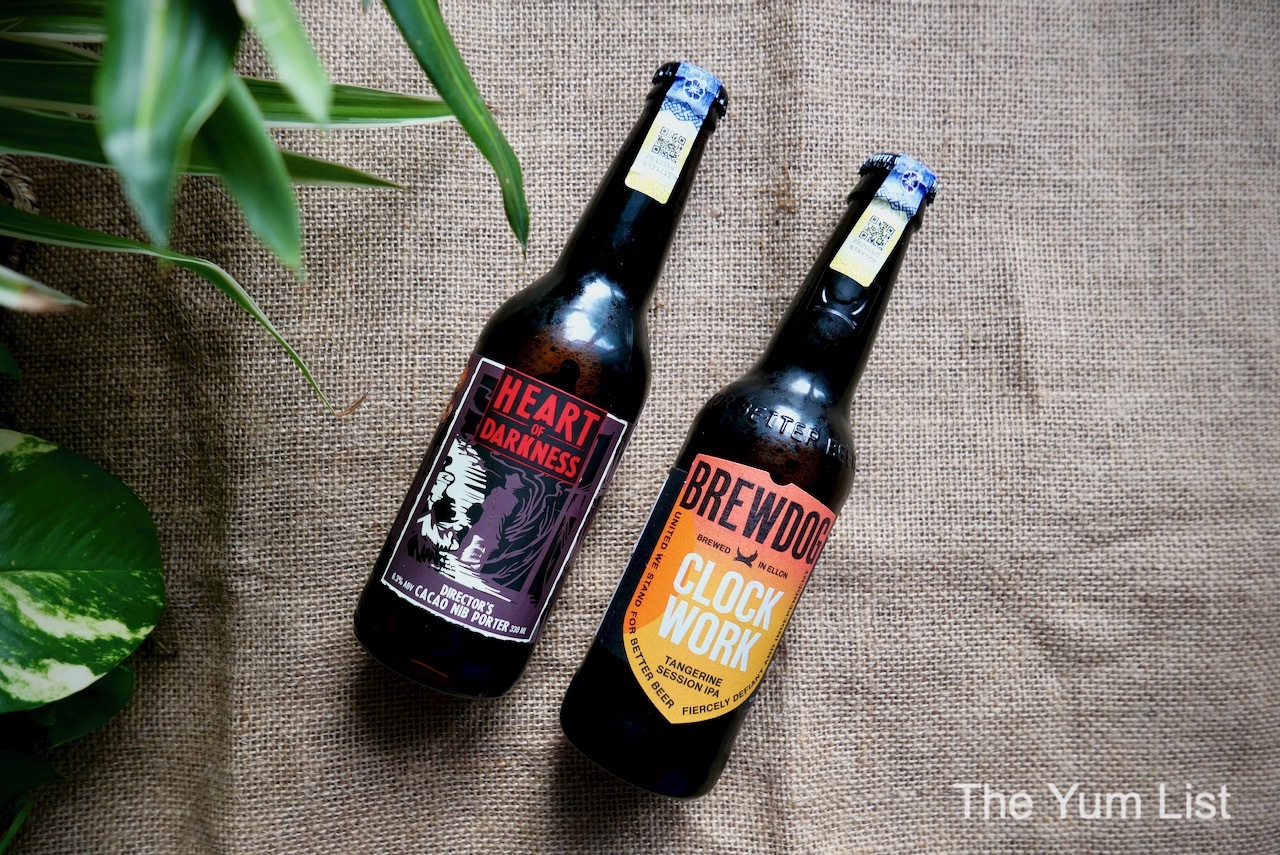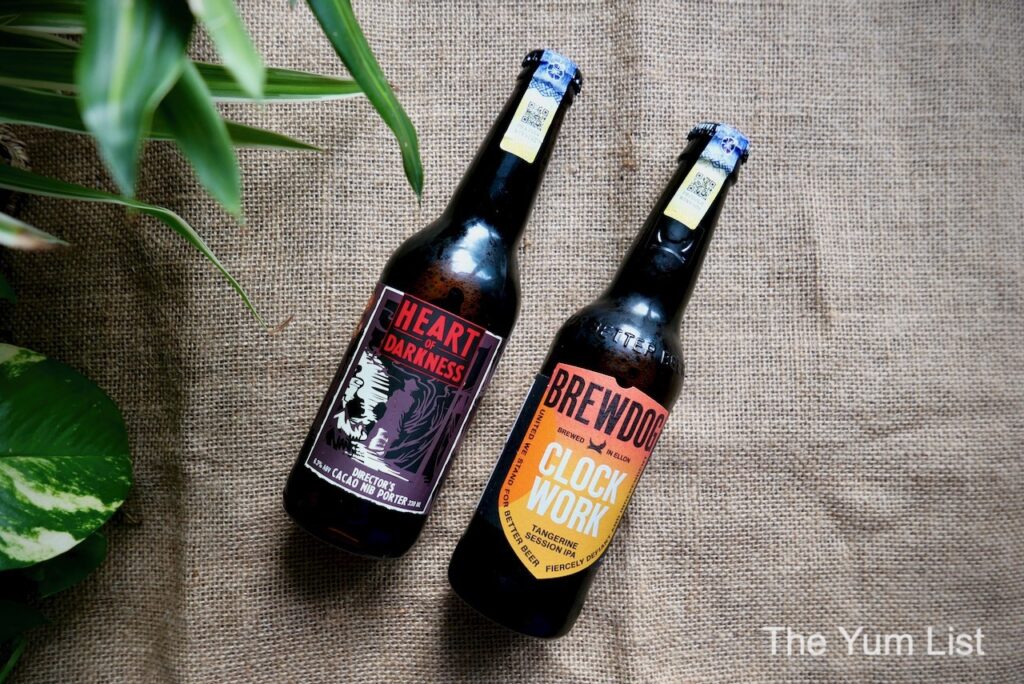 Tiffin at Home – OpenHouse x gēn 根
The Tiffin at Home menu by OpenHouse x gēn 根 will be available from September 16 to 19, 2021. Preorders close on September 14 at 12 noon. The set is priced at RM 240 for two people. If you jump online this week, you can also catch Week 4's lineup. Bookings and more information here: www.tiffin-my.store.
Find more ideas for special occasions in KL here and stay up-to-date with the latest gourmet and travel recommendations for Malaysia here and here.