Grazing Boards KL
The festive season can be both exciting and exhausting, especially if you like to host gatherings personally. I can understand why in the past many preferred to prepare food themselves. There were limited options and what was available was not much better than what you could find in the supermarket. However, that has all changed, and KLites are now blessed with choice. Artisanal, custom-made grazing boards are now in abundance in KL, catering to the most sinful of tastes to plant-based and gluten-free alternatives. So here's a list of some of the recent platters we've ordered. Hopefully, they will allow the seesaw to tip more towards the enjoyable end of the scale rather than the fatiguing as the year closes.
Grazing Boards KL – Festive Planning Made Easy
Day Dreamers Deli
Day Dreamers Deli provides artisanal, hand-crafted food and grazing boards made to order. Everything is made from scratch, ensuring control over ingredients. They offer superb variety and can be customised for any occasion and most dietary needs. Generally, they're priced between RM 45 and RM 690, depending on the number of people and items included.
Pictured here is a customised set of vegan and mostly gluten-free items at RM 180. (They stand out from the market in the ability to offer these options.) I can't recommend them highly enough. The quality is superb, and the recipes are absolutely delicious. You MUST ensure mirza (smoked eggplant) is in every order! Contact them via WhatsApp +6 0123785154 or Instagram @daydreamersdeli.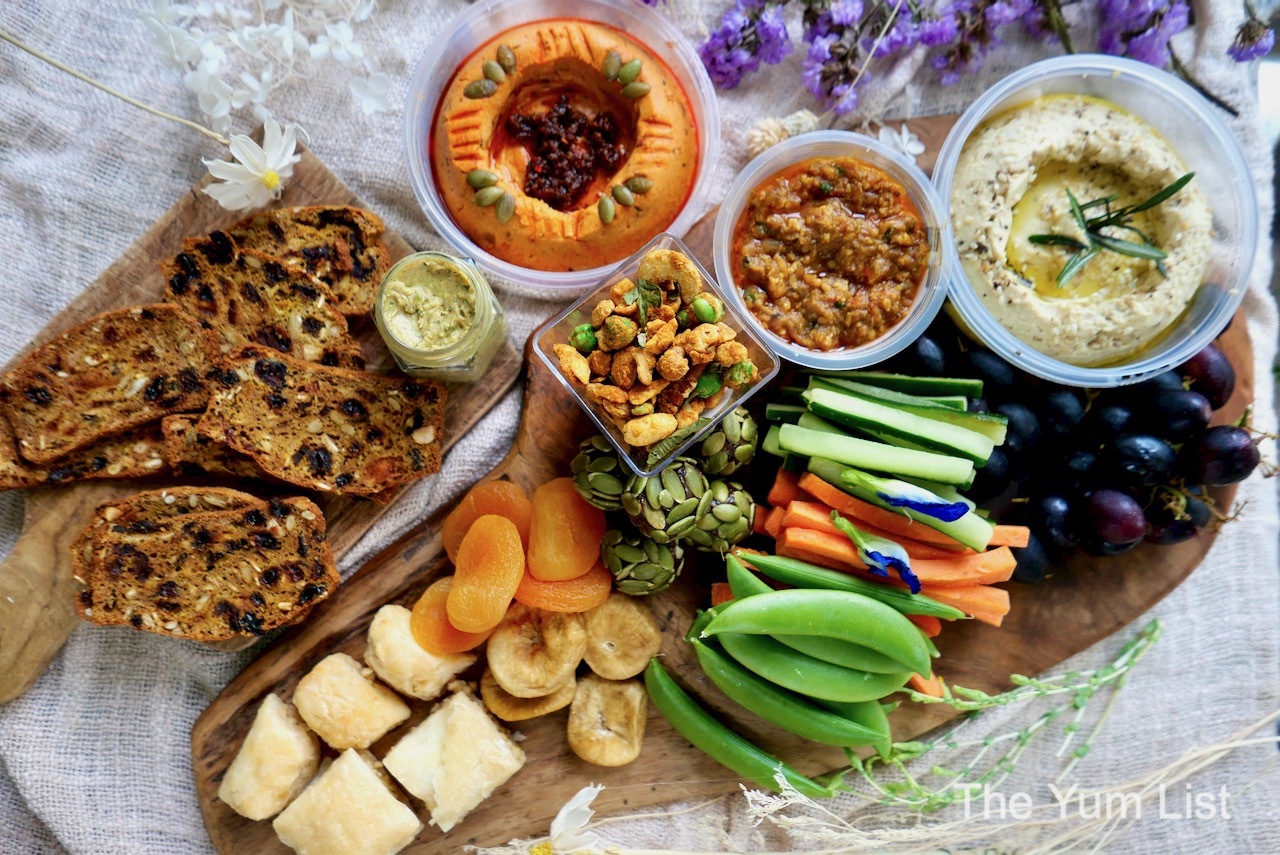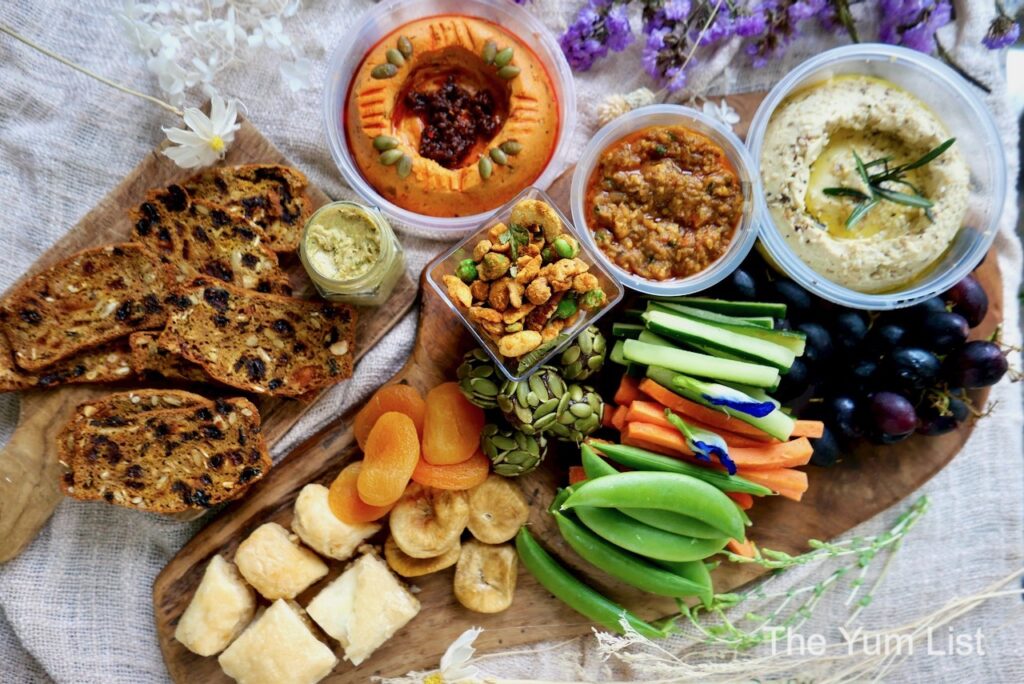 Little Collins KL
The baking team at Little Collins KL is determined to make the festive season a breeze for those who celebrate. They have a variety of ready-to-go sets, of which we try two.
1. Dough-it-yourself Deco Kit (RM 60)
This fun festive kit allows you to decorate your own gingerbread men without the fuss of baking. (They do have a baking kit for those who love getting their hands and kitchen a little messy, too!). The kit comes with four vanilla cookies, four gingerbread, three icing bags, sprinkles and gift bags to wrap!
2. Christmas Pastry Box (RM 115)
This box is an assortment of turkey mushroom mini quiches, potato curry puffs, chicken sausage rolls and mini Christmas apple pies (no alcohol). The box comes in regular (3-4 pax) and platter (6-8 pax) sizes. The box comes in regular (3-4 pax) and platter (6-8 pax) sizes.
Additionally, The Yum List readers can snag a 10% discount (capped at RM10) until December 8, 2021, using the code yumlistxmas10 when ordering festive products from their website.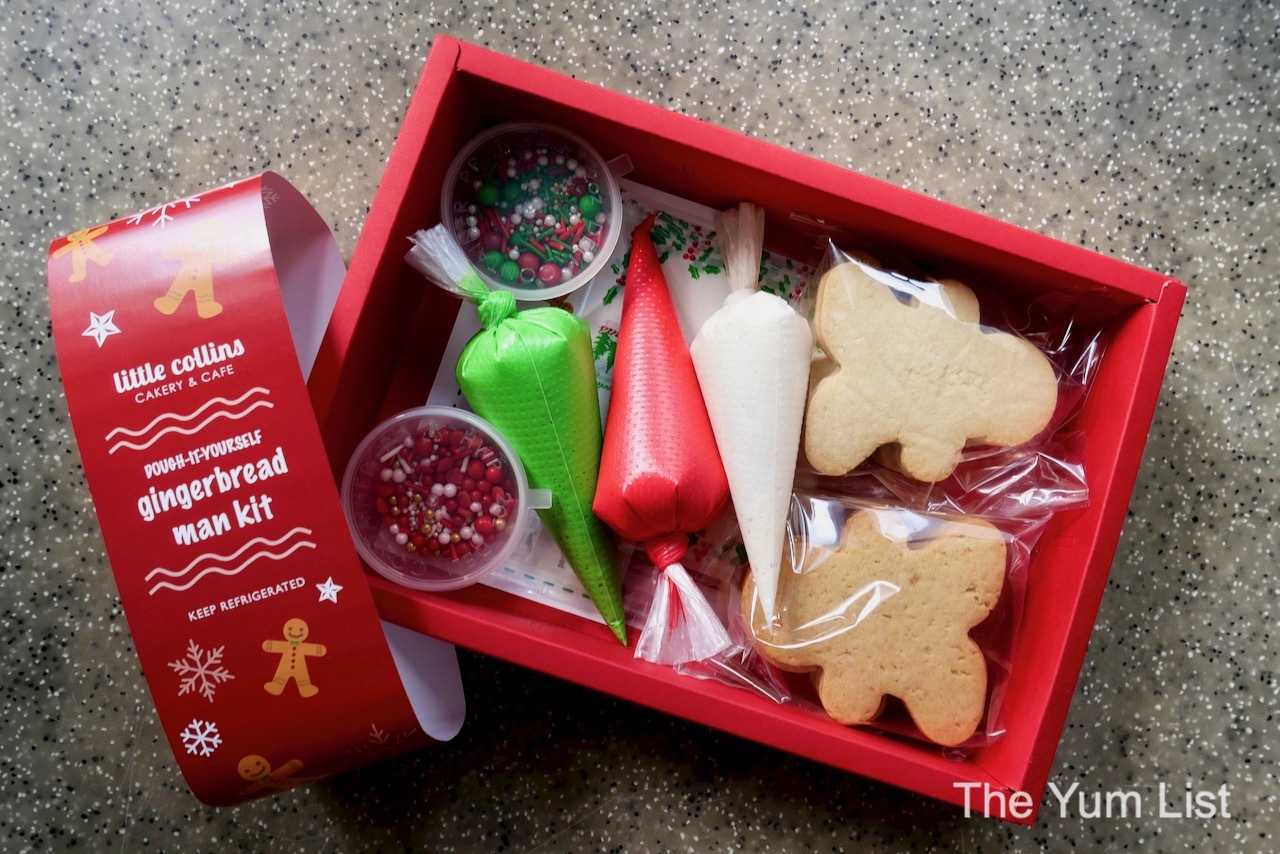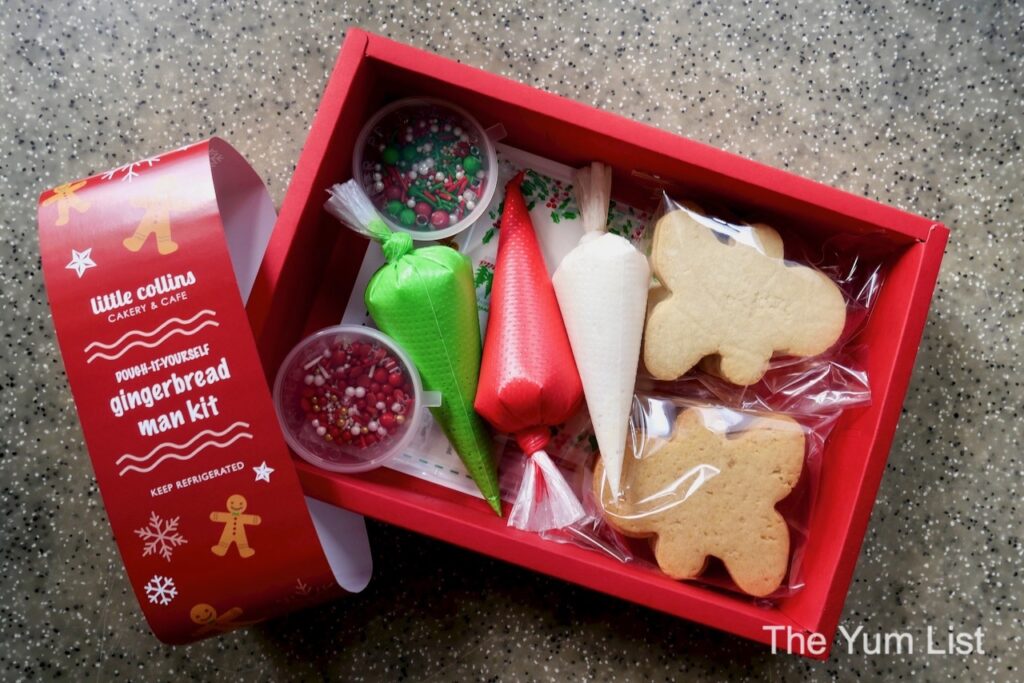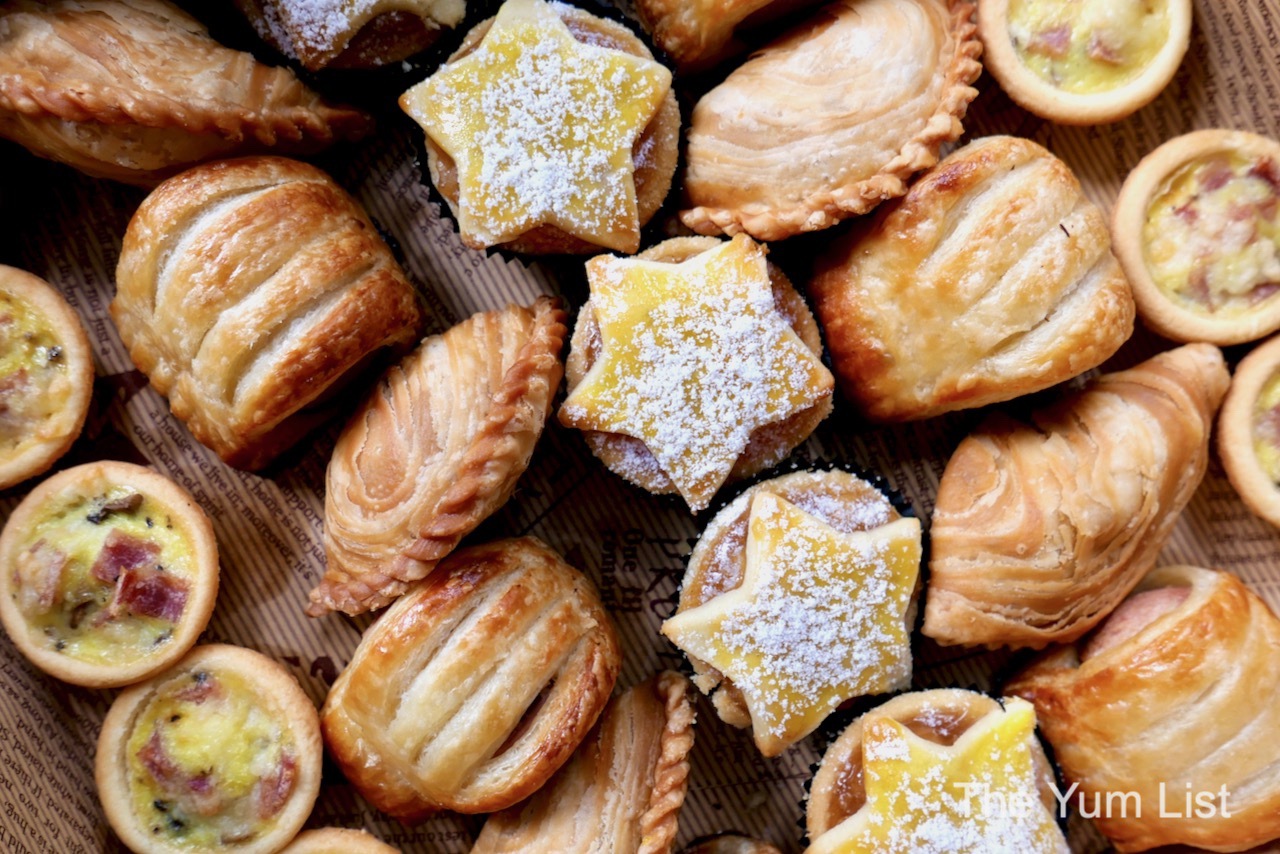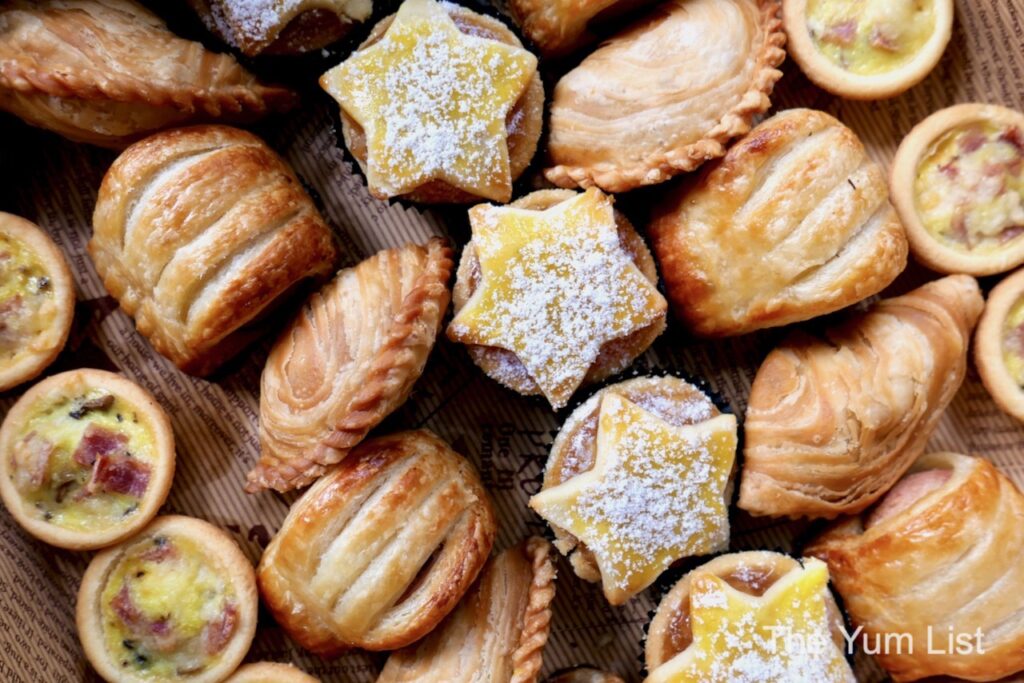 Guilty Platters
As the silly season approaches and we're once again able to reunite with friends, we're extremely grateful for services such as Guilty Platters who make get-togethers a breeze. Pairing wine and cheese, the team curate platters perfect for a date night, small gathering or even a picnic. They thoughtfully design the food to match the chosen wine, so you really don't have to think too much at all. 
Pictured here is the Perfect Pair set (RM220), suitable for two to three people. It includes Foundstone wine of choice (Cabernet Sauvignon, Chardonnay, Merlot, Shiraz), three types of cheese, fresh fruit, dried fruit, nuts, beef salami or smoked turkey ham (halal), artisanal crackers and honey. To order, WhatsApp the team on +60 14-649 1512 or message them on Facebook or Instagram @guiltyplatters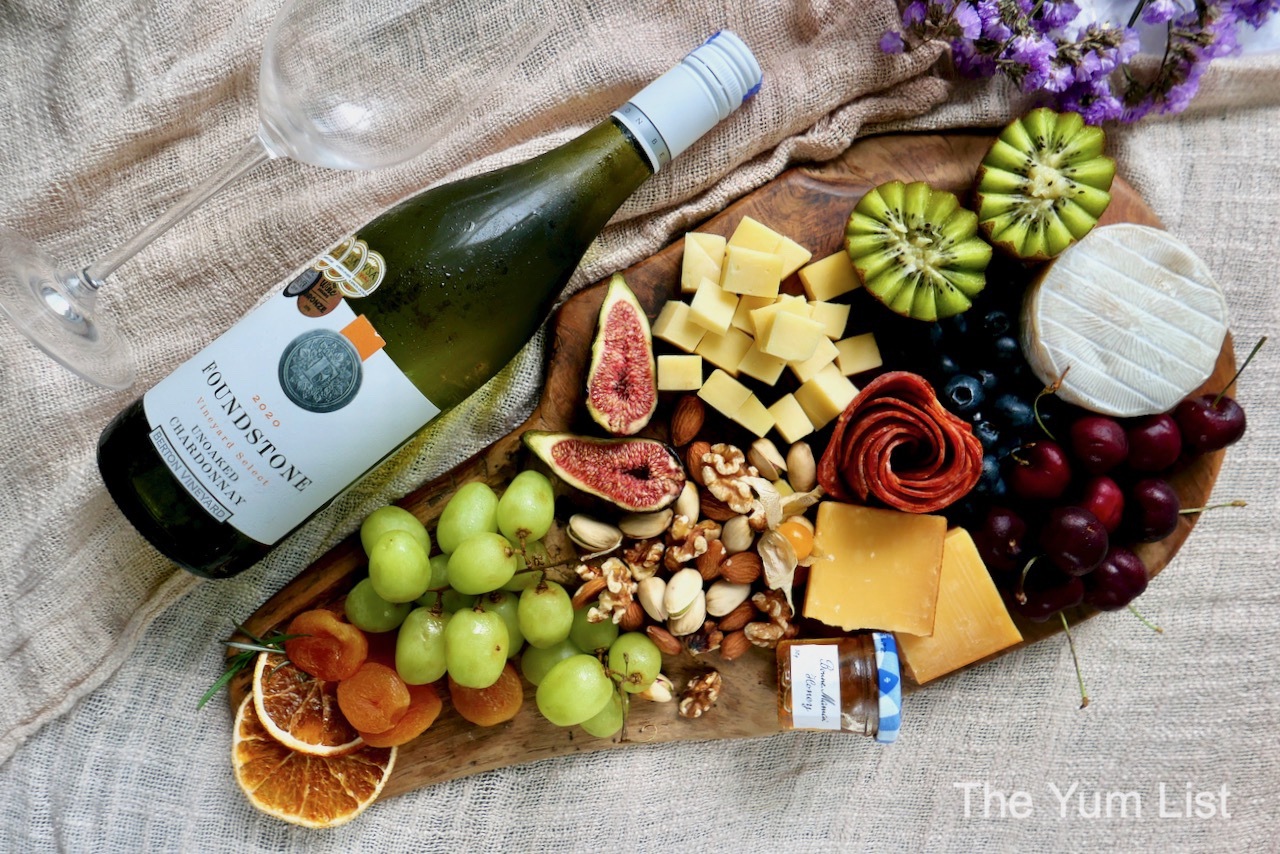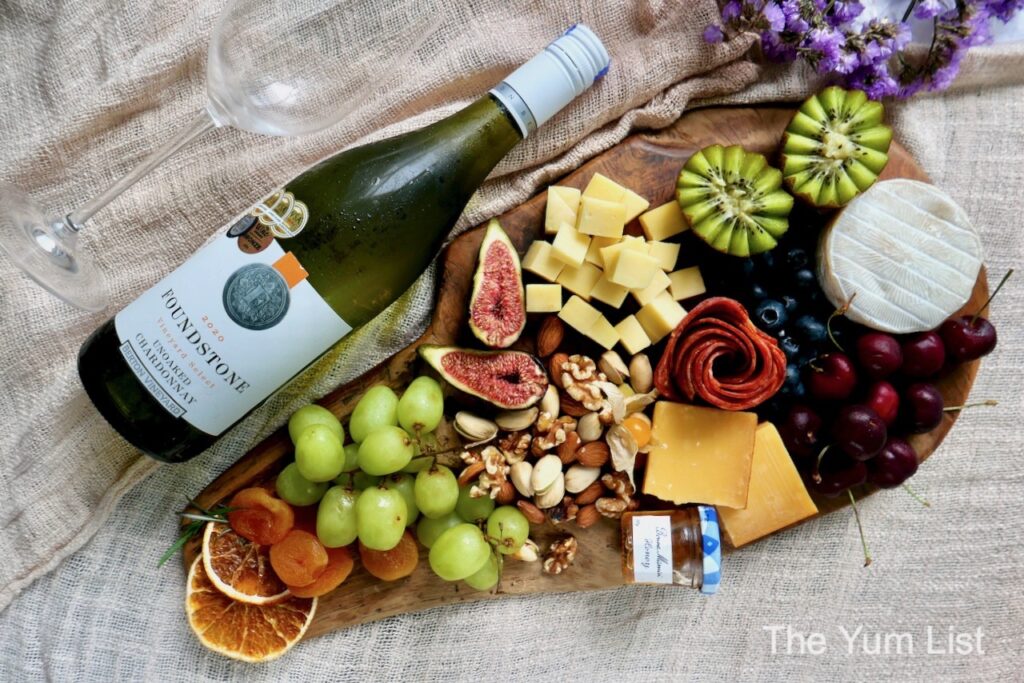 Grazing Boards KL – My Petani
Making entertaining easy, Ultimate Fresh Fruit Platters by MyPetani Online Grocer are packed with seasonal fruits, double-washed and ready to eat upon arrival. Healthy and convenient, they are ideal for picnics, birthdays, gifts, thank you presents, or even a healthy breakfast to share.
Pictured here is a standard box (Large – RM 105, Medium – RM 95), but customisable platters are also available. Deliveries are made every day to KL and Selangor. WhatsApp 0128980801 or visit MyPetani Online Grocer for further information and orders.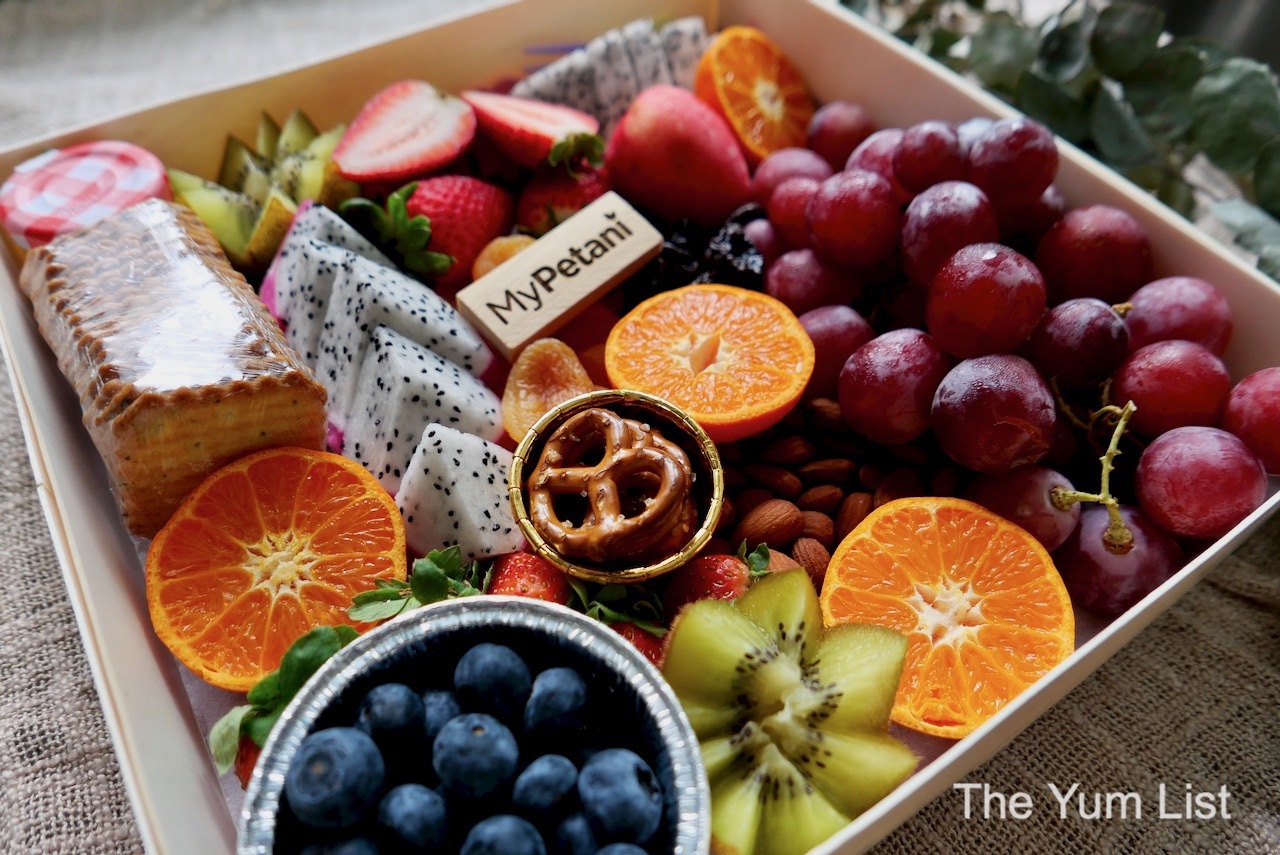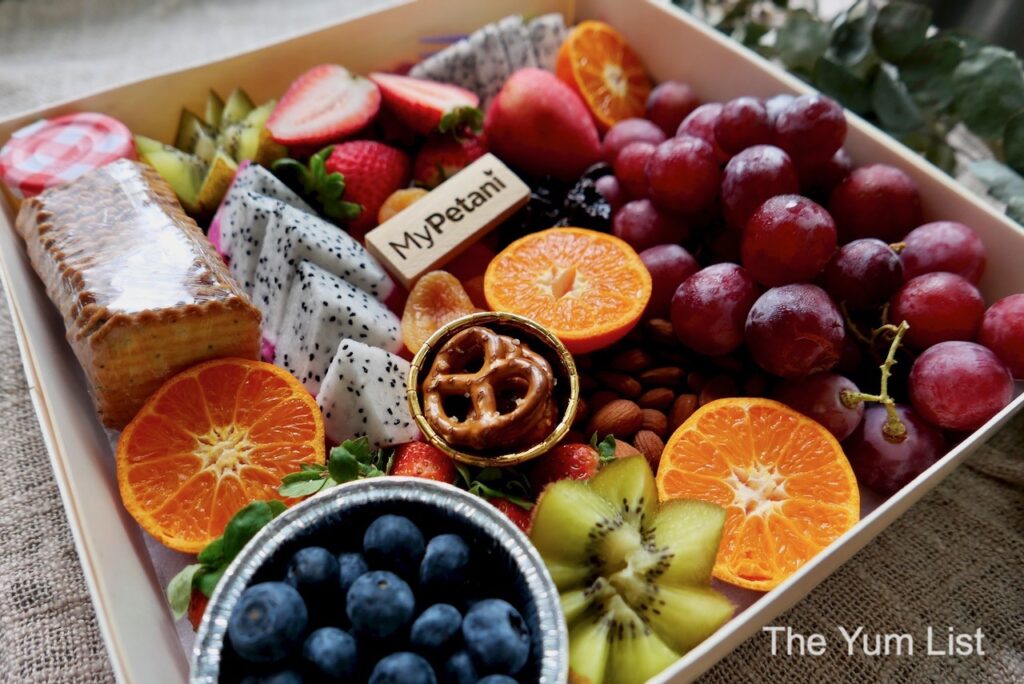 Grazing Boards Penang
It's not only those residing in KL who can take their pick of grazing boards but similar services are popping up in Penang too!
Graze by Samantha
Making beautiful charcuterie boards and cheese platters for those residing in Penang, Graze by Samantha is sure to be a valuable contact this festive season. Samantha happily customises orders for clients and made us this pretty plant-based set. It includes 5-seeds multigrain bread, two-olive pate, homemade hummus, sun-dried tomatoes and a bunch of fresh fruit, nuts and crudites. It was all plated on a reusable shallow basket, and everything was fresh and delicious.
Contact Samantha on Instagram for orders or enquiries.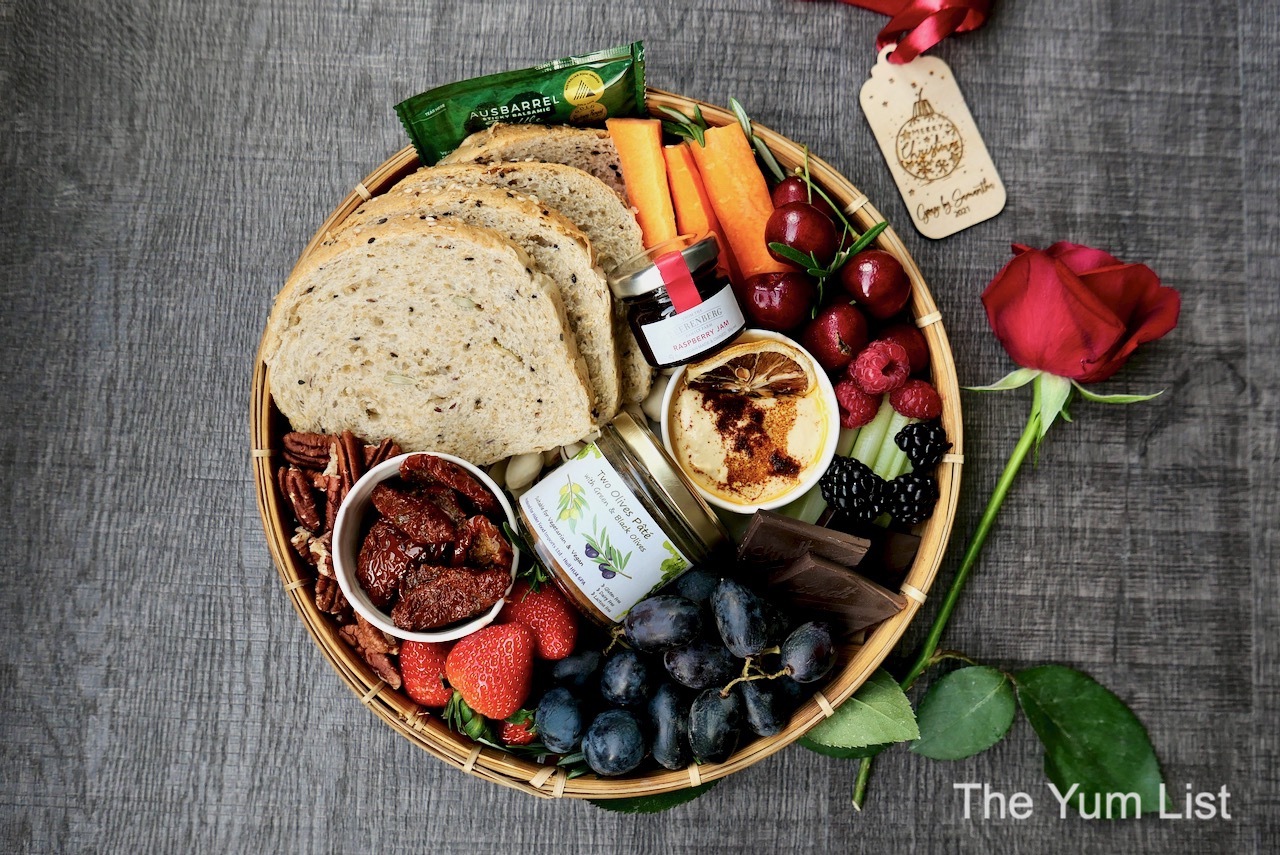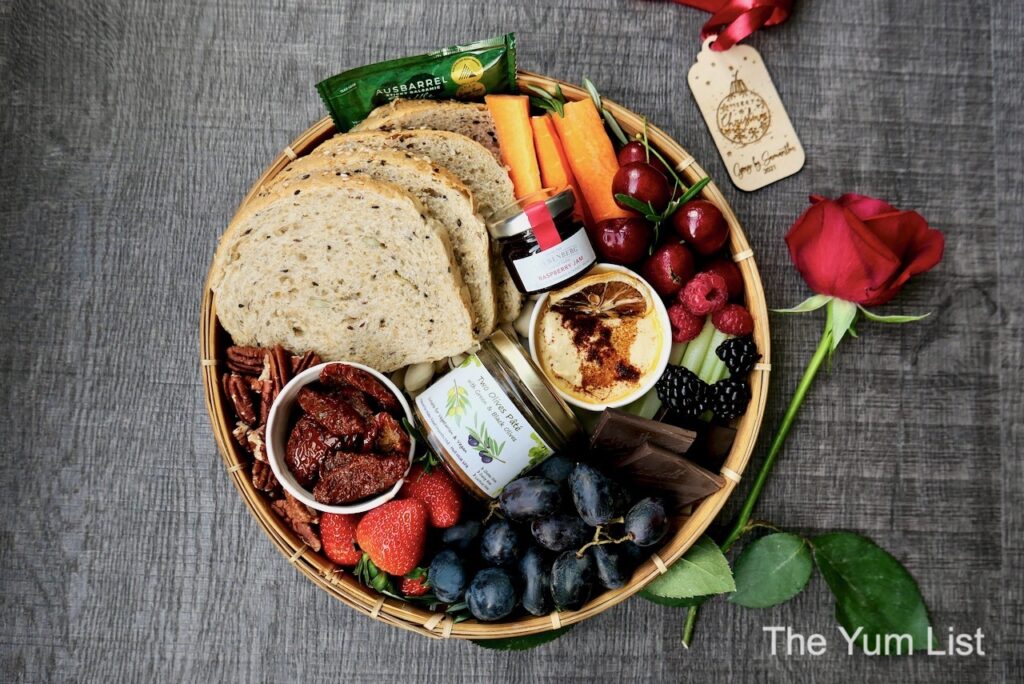 The market for grazing boards in KL continues to grow. Earlier in the year, we discovered quite a few new businesses, and you can find those fabulous platter providers here for even more help during the festive season.
Find more small businesses that have popped up over the pandemic here and here, and stay up to date with the latest happenings around Malaysia here and here.