Shhhbuuuleee – Wait, WHHHAAATTT???
Words: TJay
Photos: Monica Tindall
On the rooftop of REXKL in Jalan Sultan is a new restaurant with a crazy name: Shhhbuuuleee. Just wander up the stairs through the bookstore. On the fourth floor, the space opens to a minimalist restaurant, featuring al fresco dining. Small trees and a pebble floor make the outside area feel tranquil. It's hard to believe you are just above the traffic.
Shhhbuuuleee opened in December of 2021. Chef Mui is serving small plates with regional influence. High balls, sake and natural wines fill the beverage menu. The chef envisions Shhhbuuuleee as a shared space for gatherings, foodies and celebrations.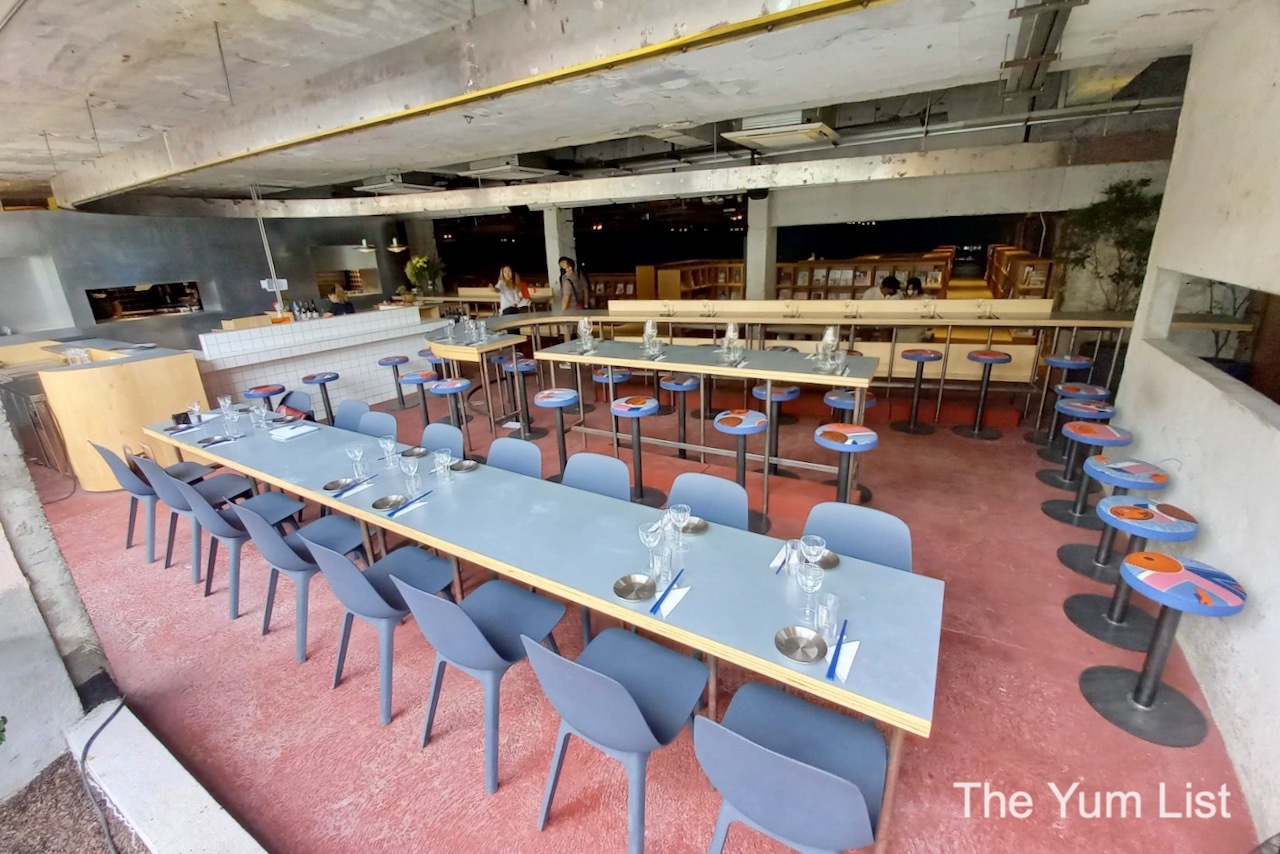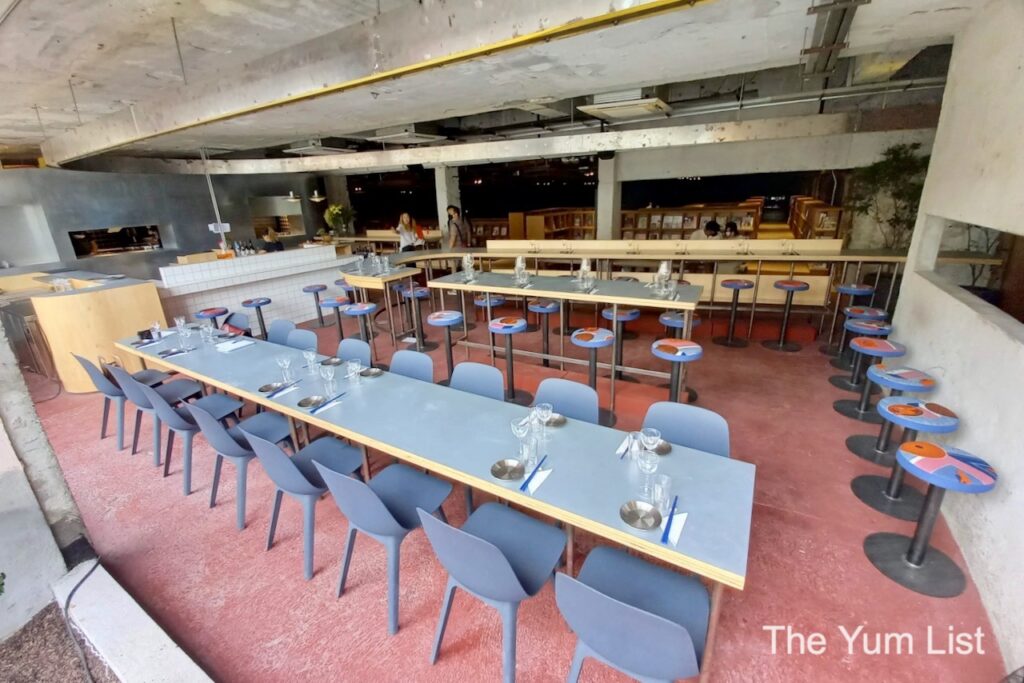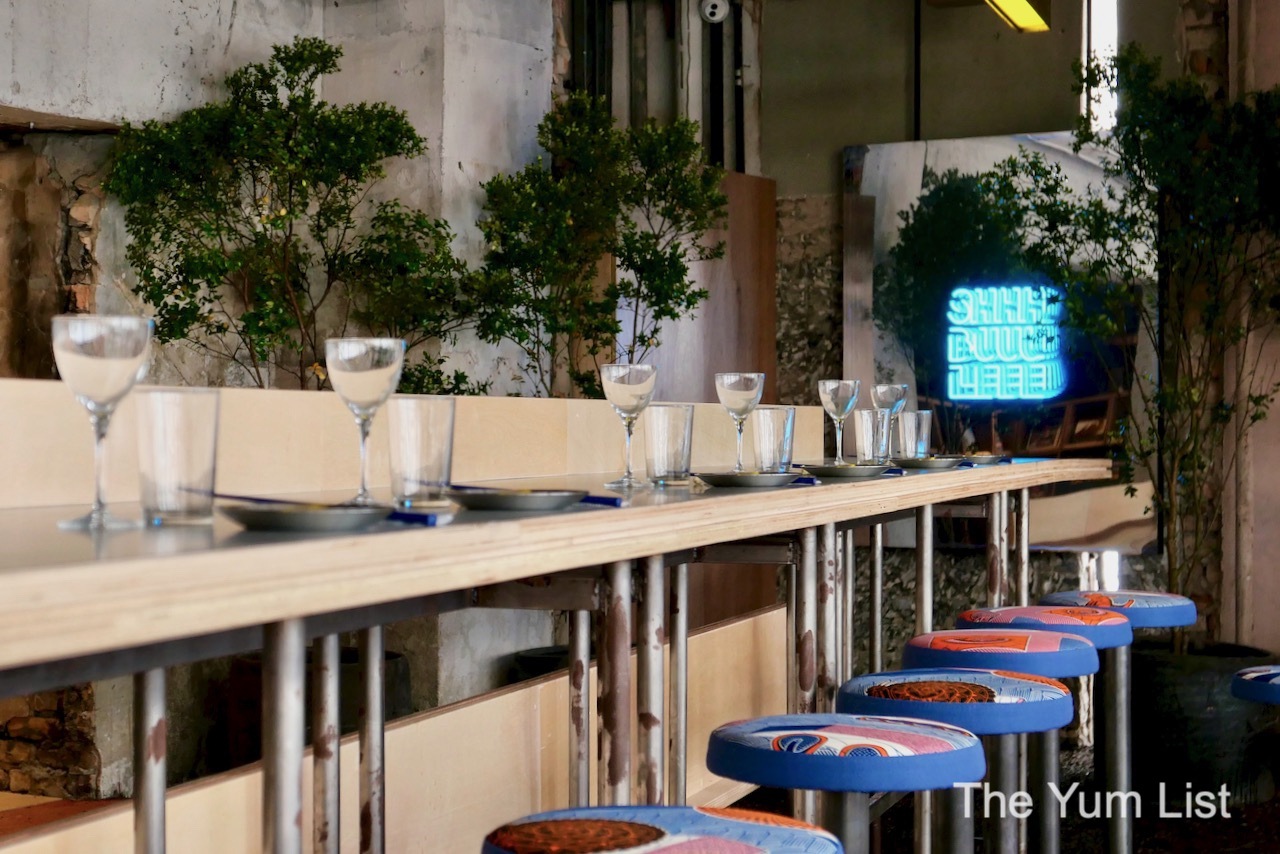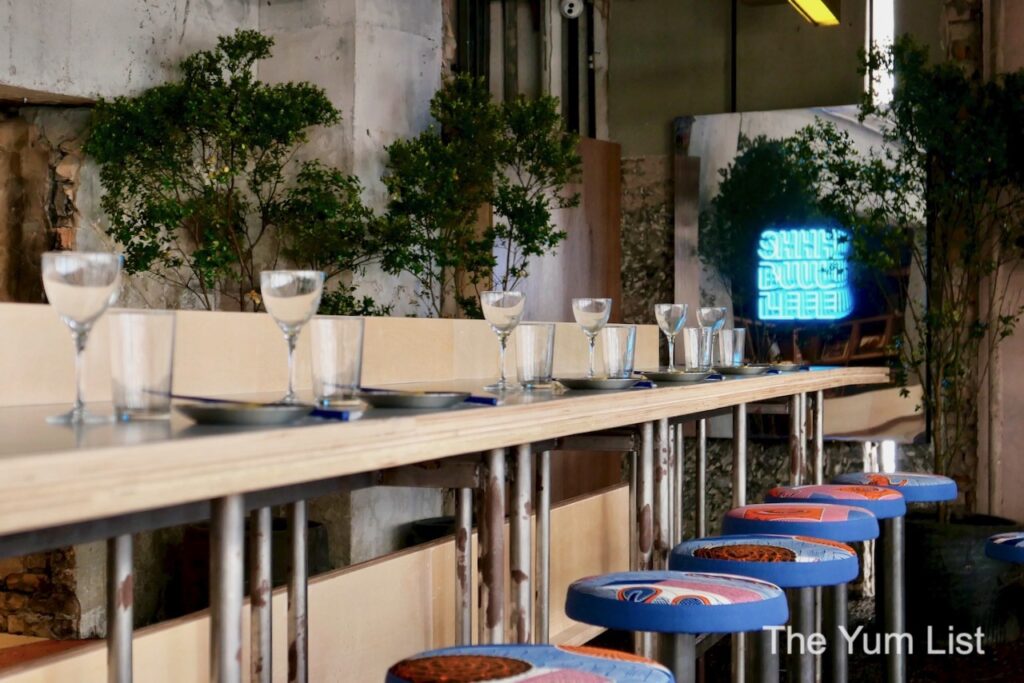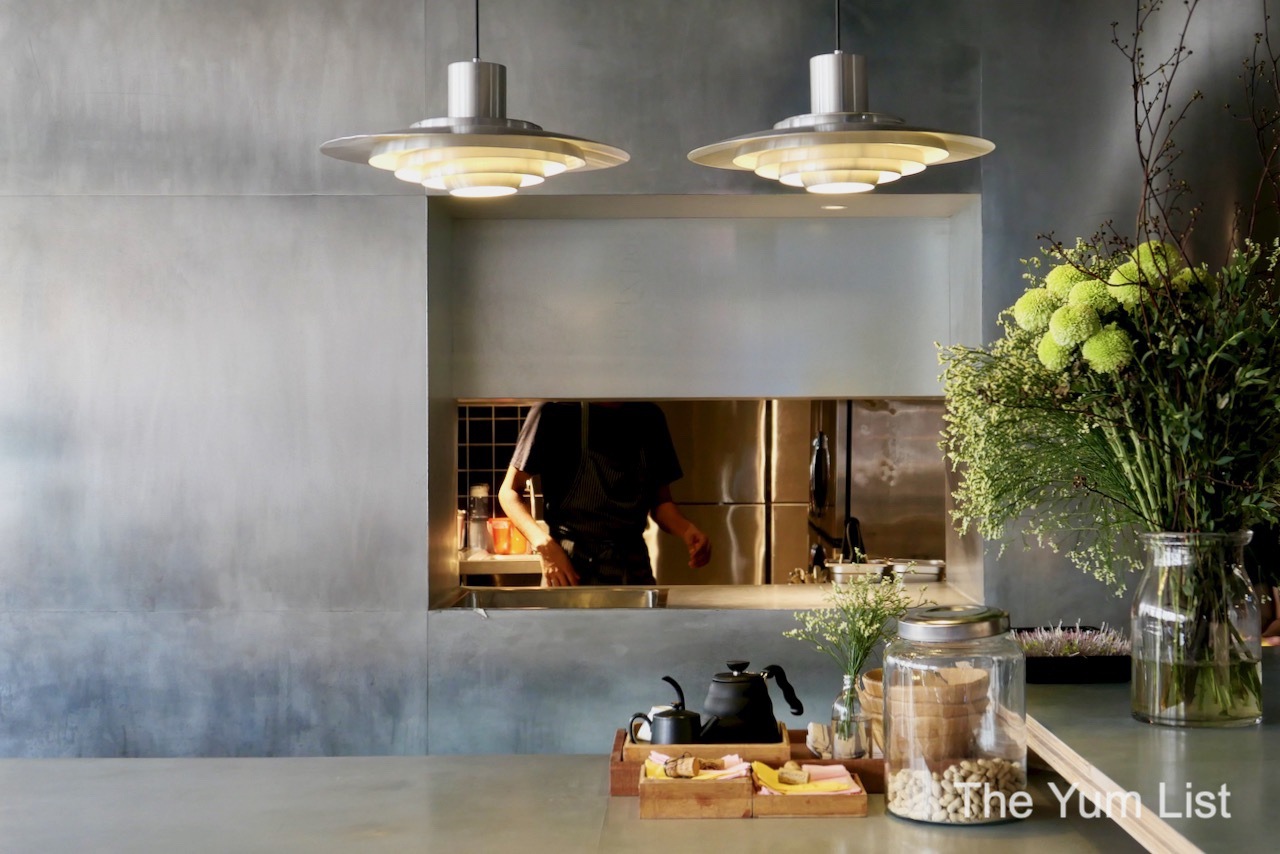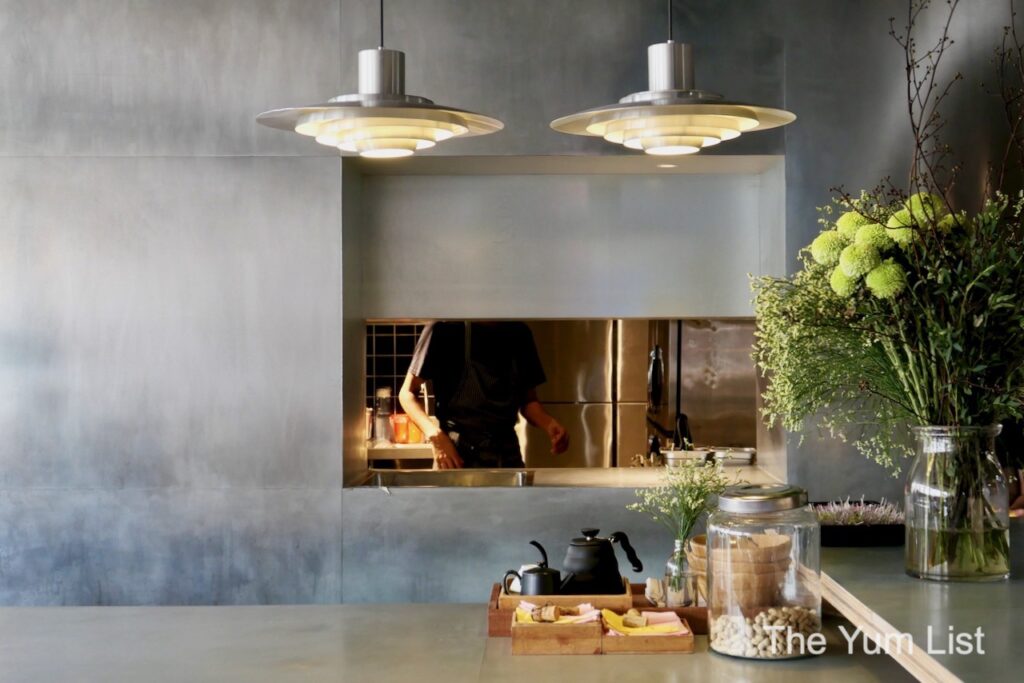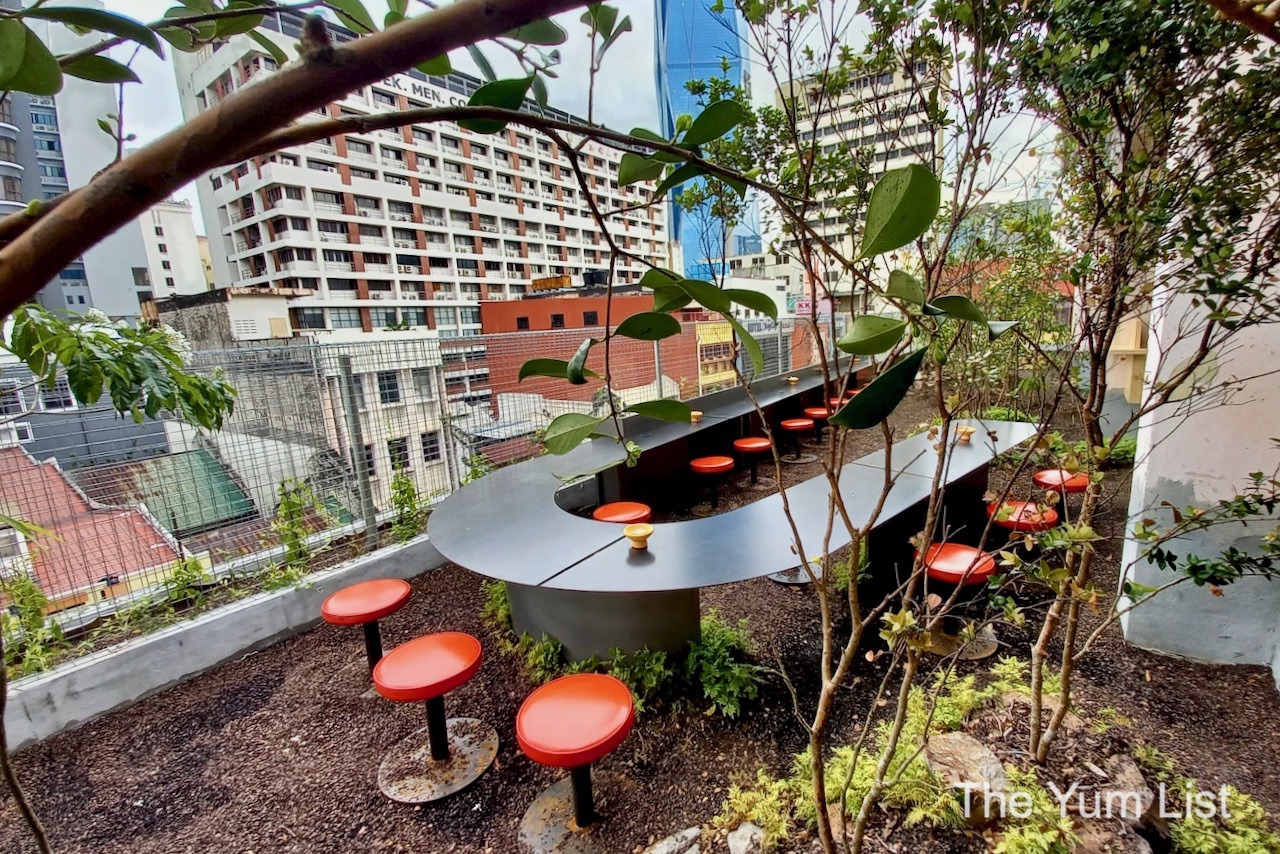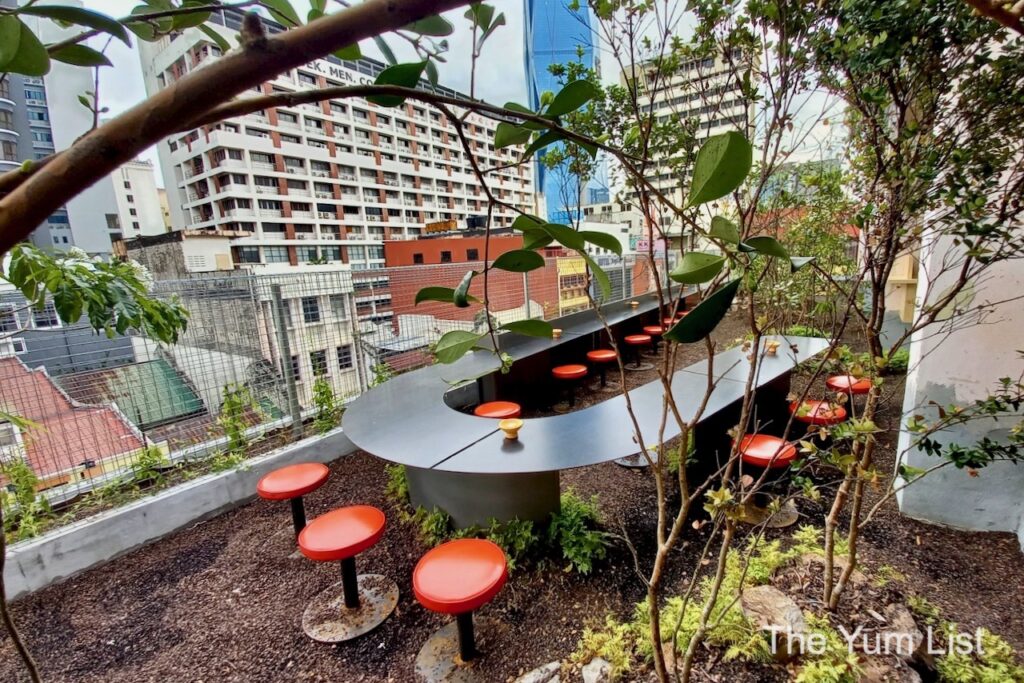 Shhhbuuuleee – Rooftop REXKL
But wait! What's with the name? Shhhbuuuleee? Is the chef trying to make his restaurant hard to search?
Apparently not. The name is an onomatopoeia mash-up of two words. Shhh because the space is shared with the bookstore. Buuuleee roughly translates from Cantonese to "don't care." It does capture the essence of the restaurant: shh we are going to cook what we want and how we want to. The experience is fun and relaxed.
Chef Mui has worked at several notable restaurants: The Ledbury (now closed) in Nottingham, Maaemo in Oslo and Esquina in Singapore. Locally, you might know him from Sprout in Johor and most recently Chocha Foodstore in KL. These are the experiences that shaped the chef's attitude about food and the responsibility of restaurateurs. Chef Mui practices sustainability by using local vegetables and fish – especially underutilized species, varieties and parts.
Shhhbuuuleee Drinks Menu
As mentioned, Shhhbuuuleee's drinks menu consists of high balls, sake and natural wines. We'd have liked to get our hands on the natural wines but Chef Mui convinced us to branch out with some sake and highballs today. The house-pour, Echigo Zakura (RM 48, 150ml carafe), is a 60% polished sake, hailing from Niigata, a region known for its high quality. It is rich, fruity and dry. Because of the temperature outside we drank it cold, but this would be enjoyable warm as well.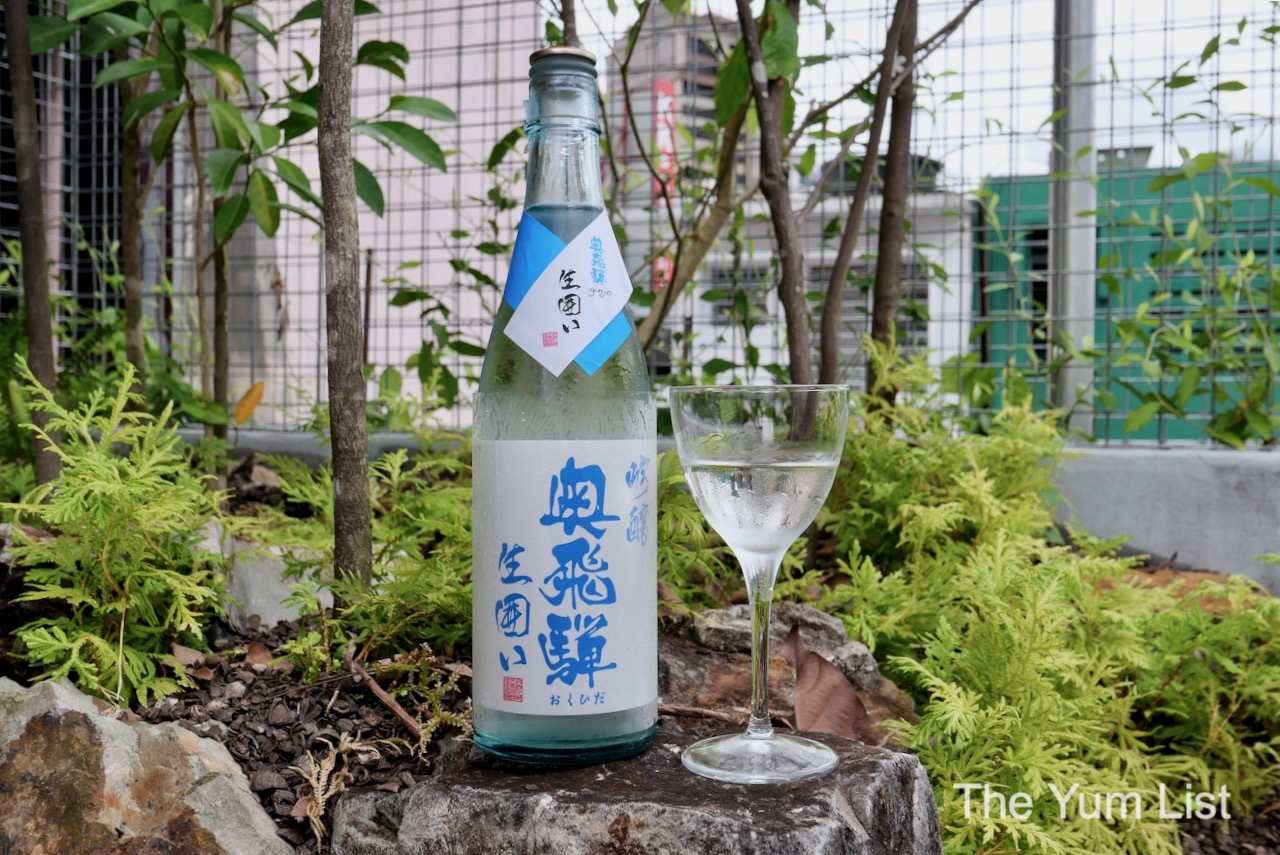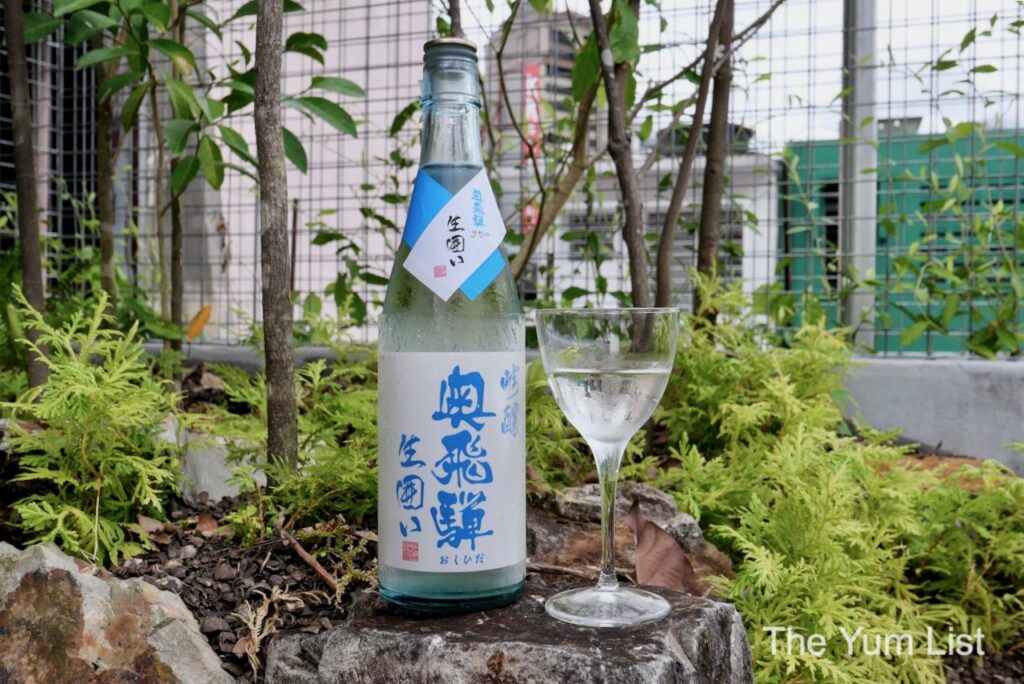 Shhhbuuuleee Food Menu
The first dish we tried, Tofu – Soy Cured Yolk – Tomato Water – Herbs (RM22) is simple, elegant and clean. This is a theme that is repeated throughout the menu. The tomato water had a light sheen to it like olive oil. The curing of the yolk with soy created an unexpected tanginess, like mild goat cheese. The secret to eating this course is to make sure there is a little of everything in each bite.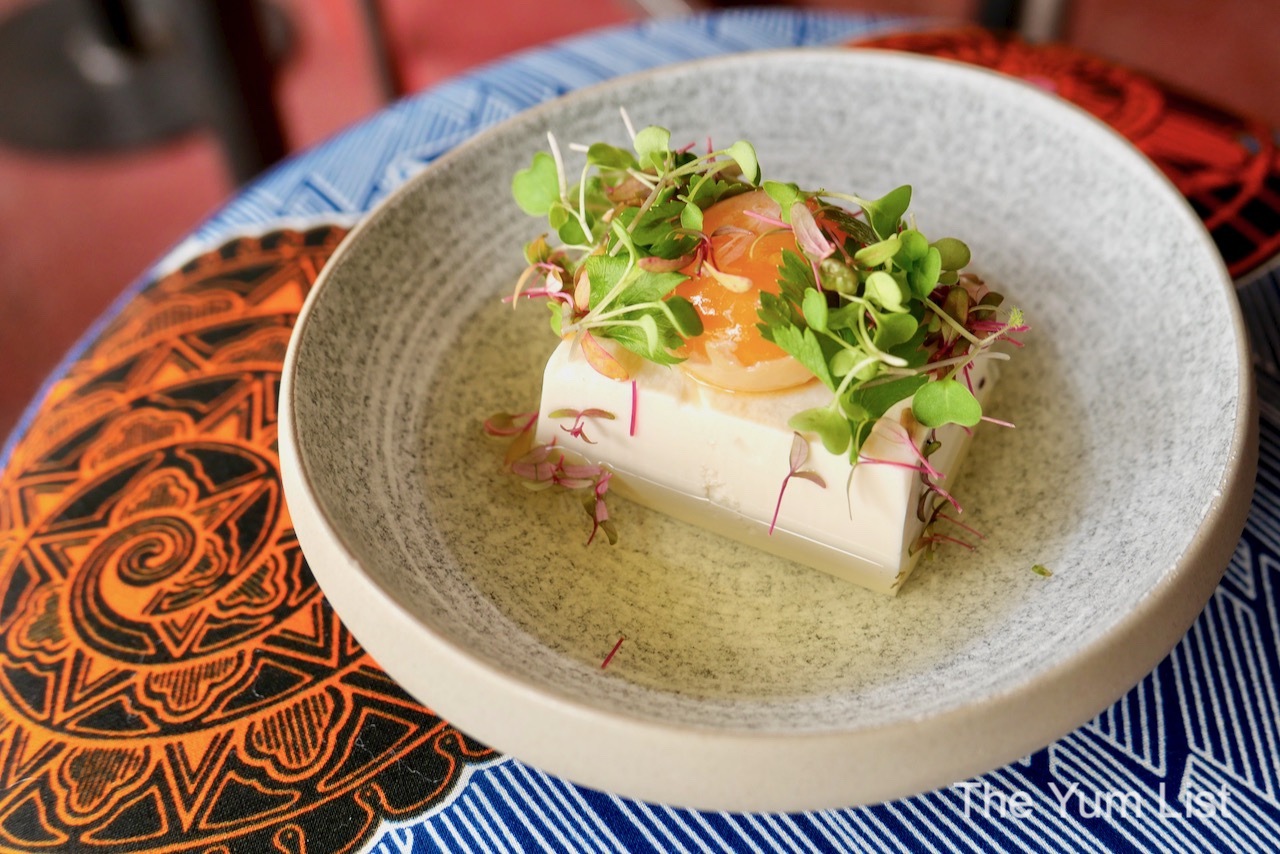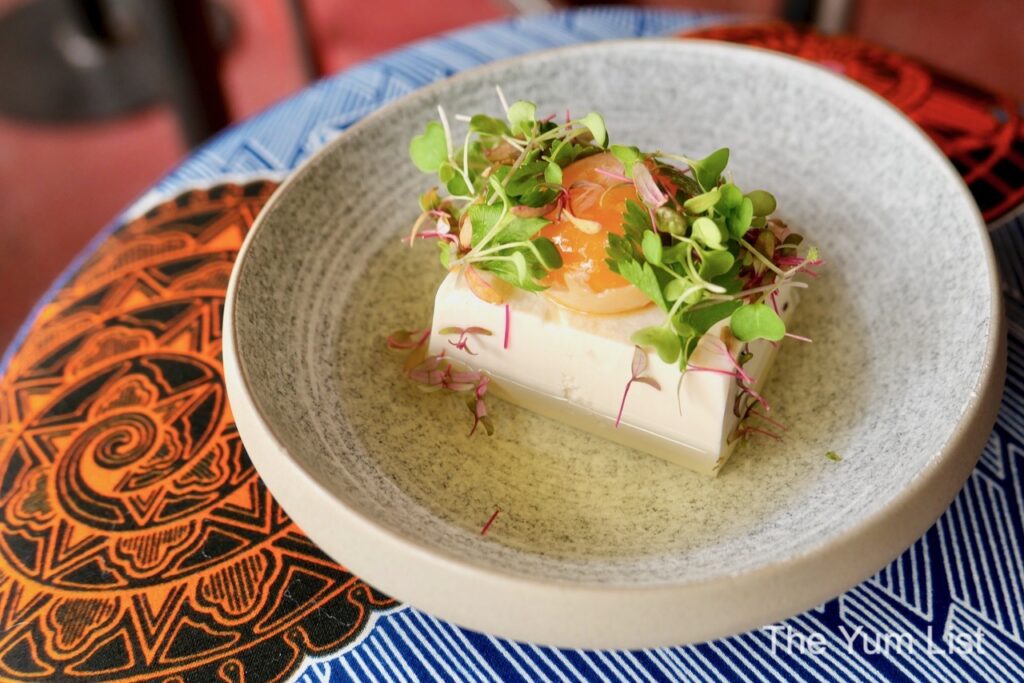 More Drinks – Highballs
Kakubin, (which translates to square bottle) is the star of the Suntory Highball (RM28). It is a straightforward, Suntory Kakubin whisky and soda, and perfect refreshment on a hot day.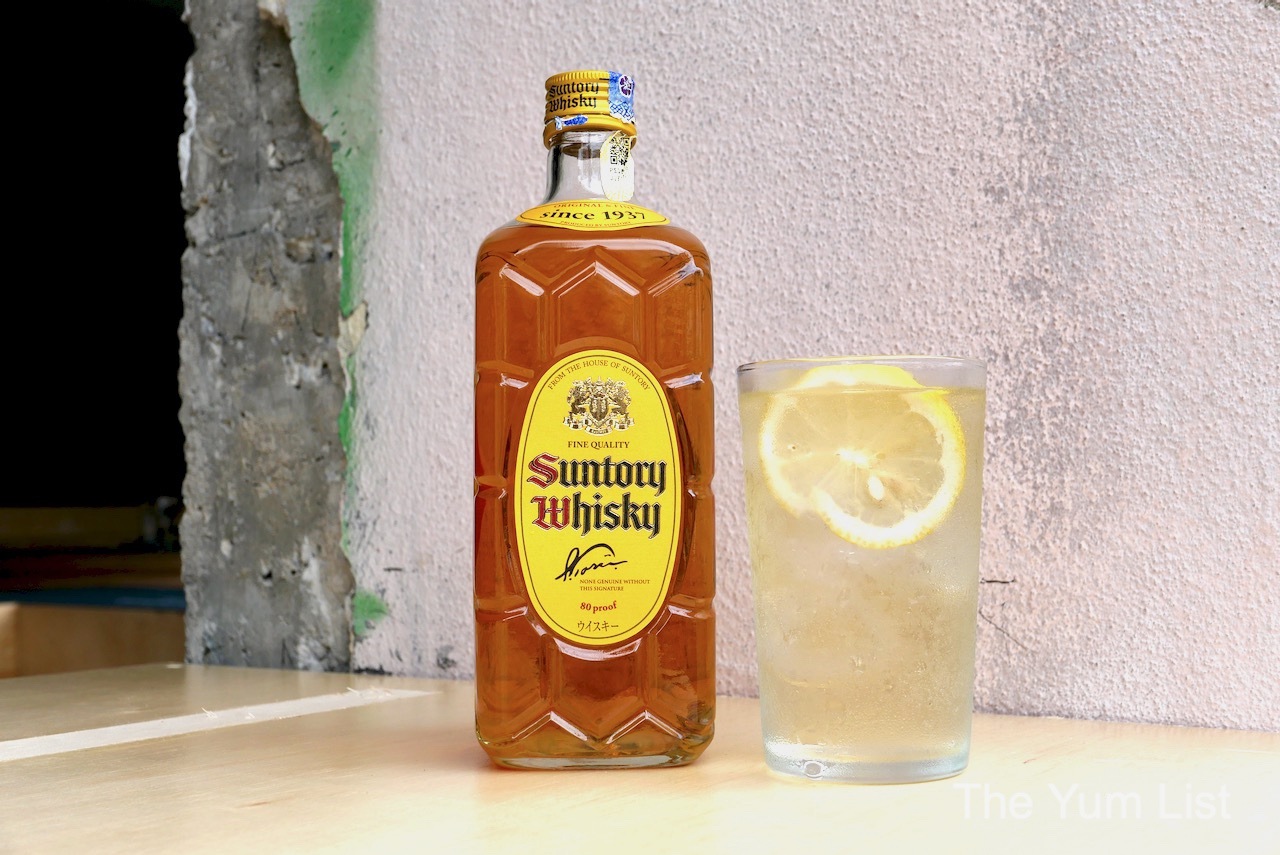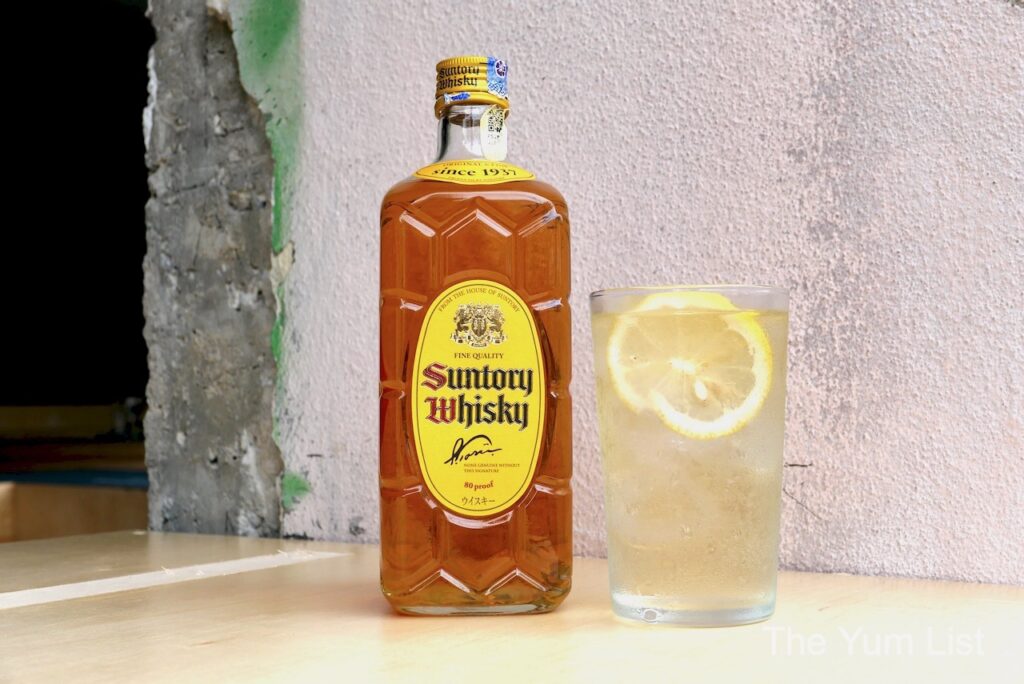 More Bites
Our second plate, Cold Mee Sua-Shao Xing & Shitake Broth-Scallop (RM 36) was noodles in a light broth of shitake, anchovies, dried shrimp, lemon, shao xing wine and scallops. The large, meaty scallop was sliced thinly for easy eating. The plate looked simple but the broth had a slow complexity that built with each taste.
A general observation led me to believe that the Tempura Spiced Cauliflower-Mala Vinegar Caramel (RM24) is a crowd favourite. It seemed almost every table ordered one. Cauliflower is lovingly battered and fried, then coated in a beautiful, slightly spicy sauce made of vinegar, sugar, soy sauce and chilli oil.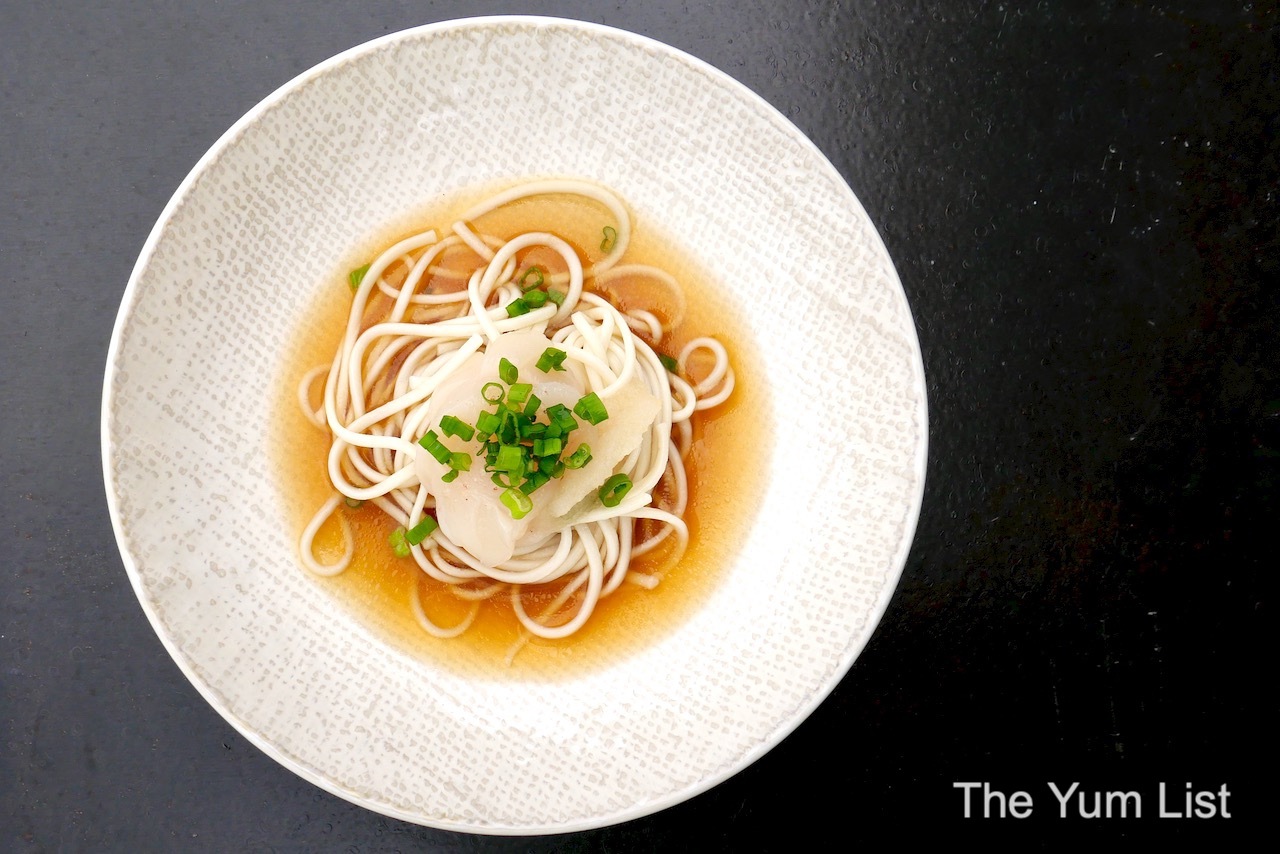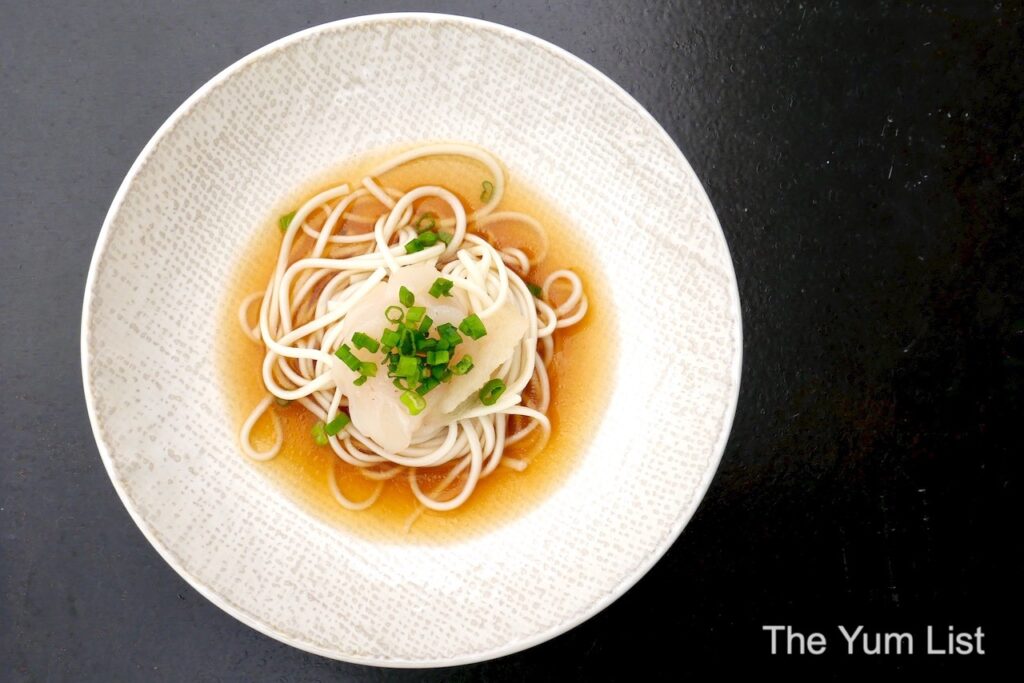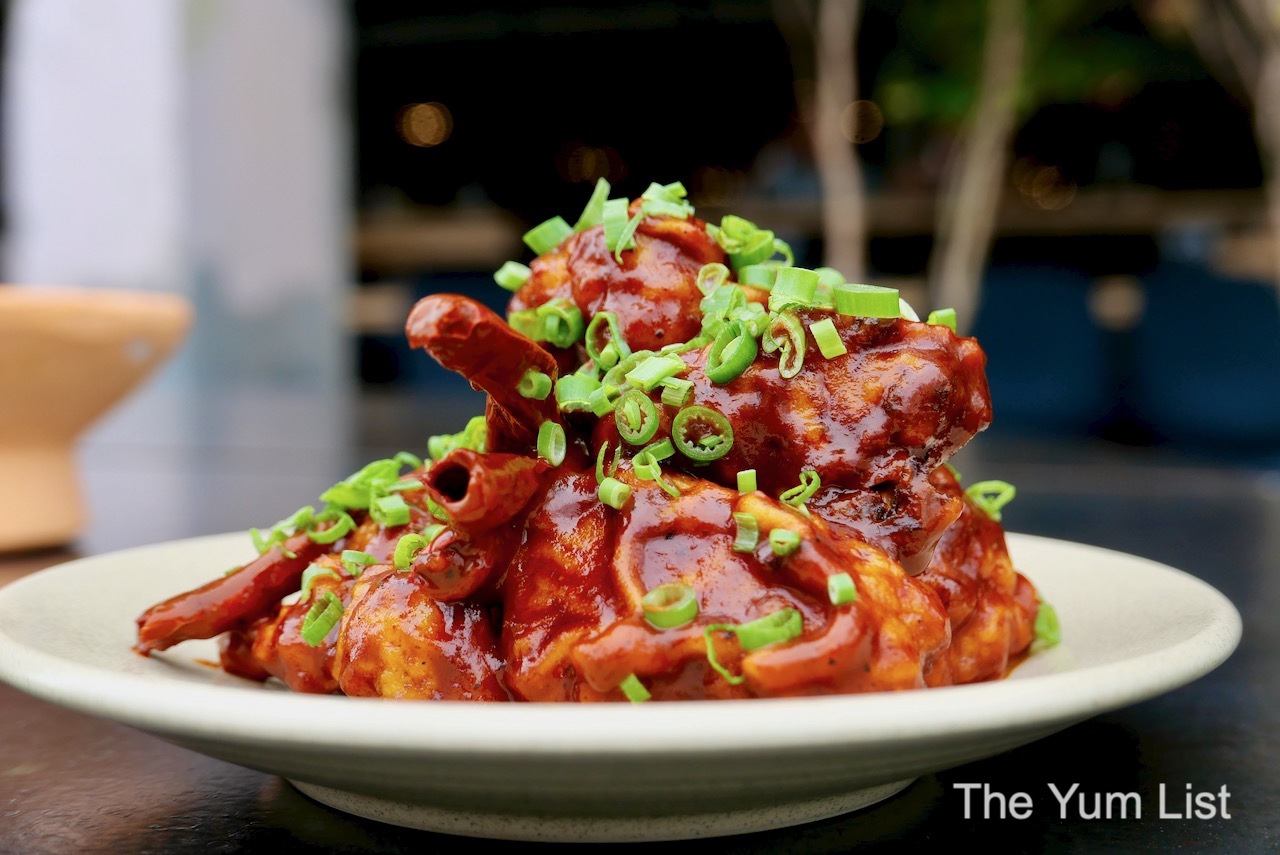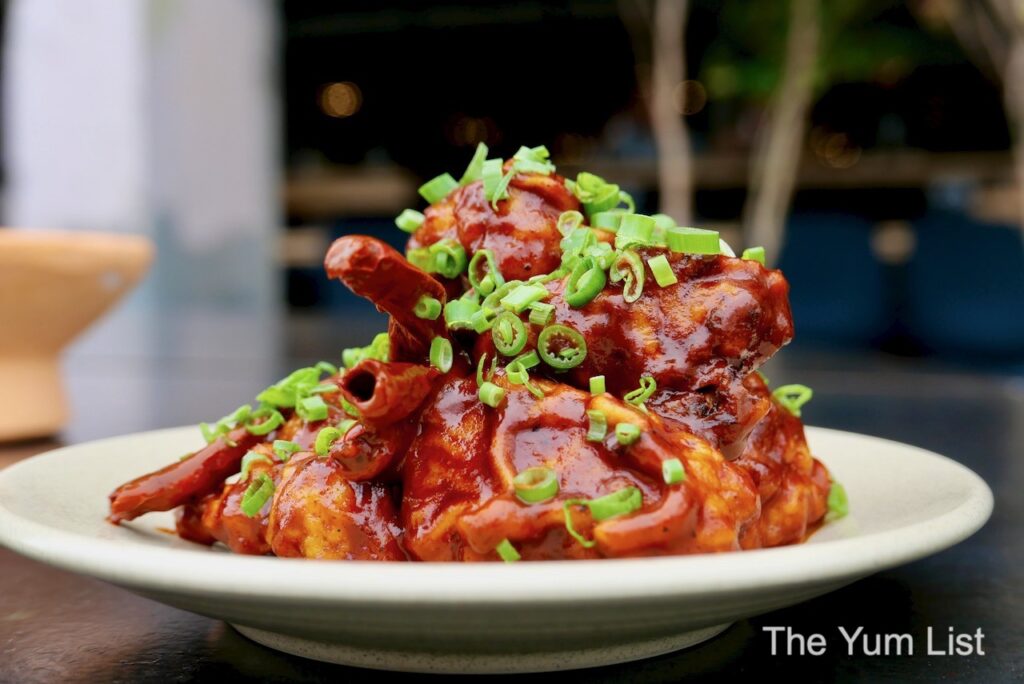 Highballs
A soft and gentle cocktail is the signature Yuzu – Hi (RM34). I was told it is especially popular with the ladies because it is light and easy-drinking (they obviously don't know the same gals I do, who drink their whisky neat and their rum overproof). Sochu, nimbura lemon and yuzu mix for a slightly citrus highball.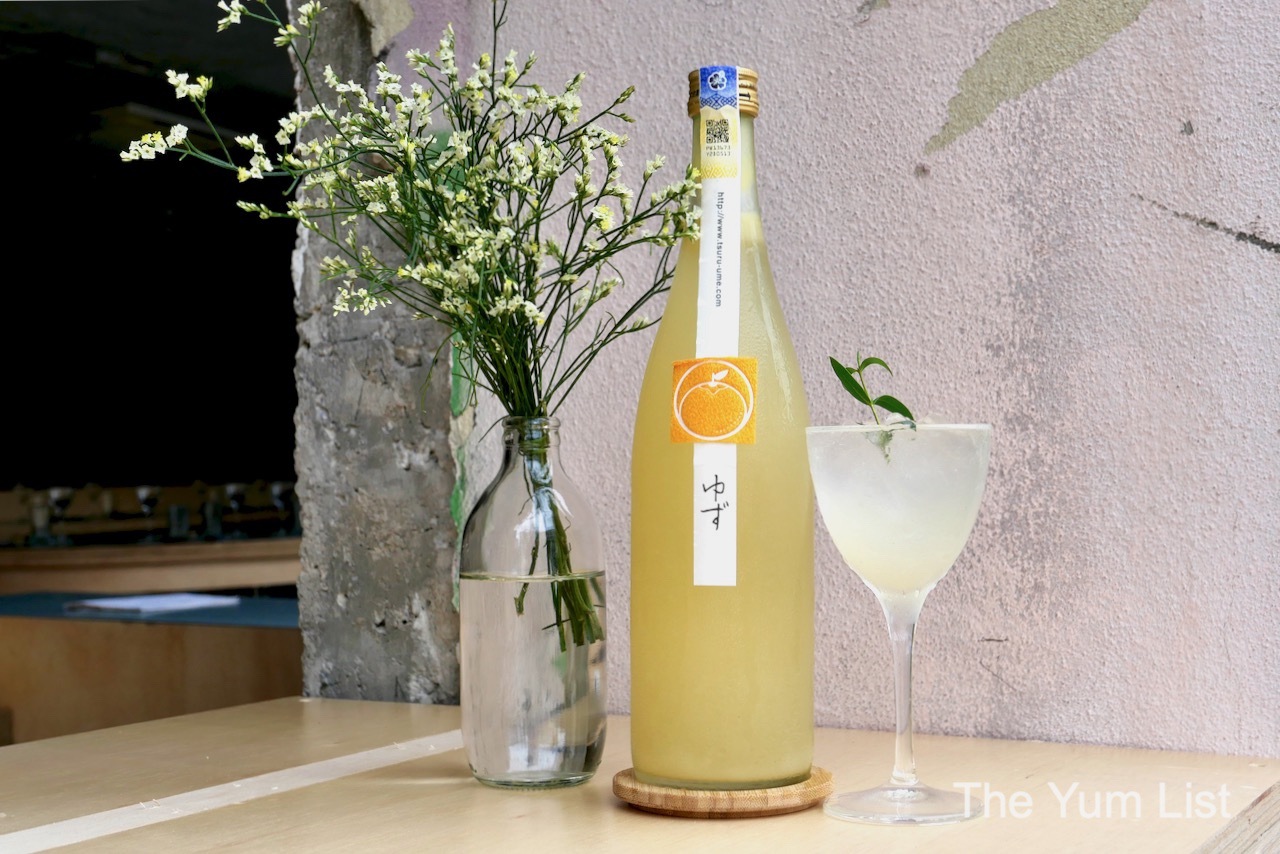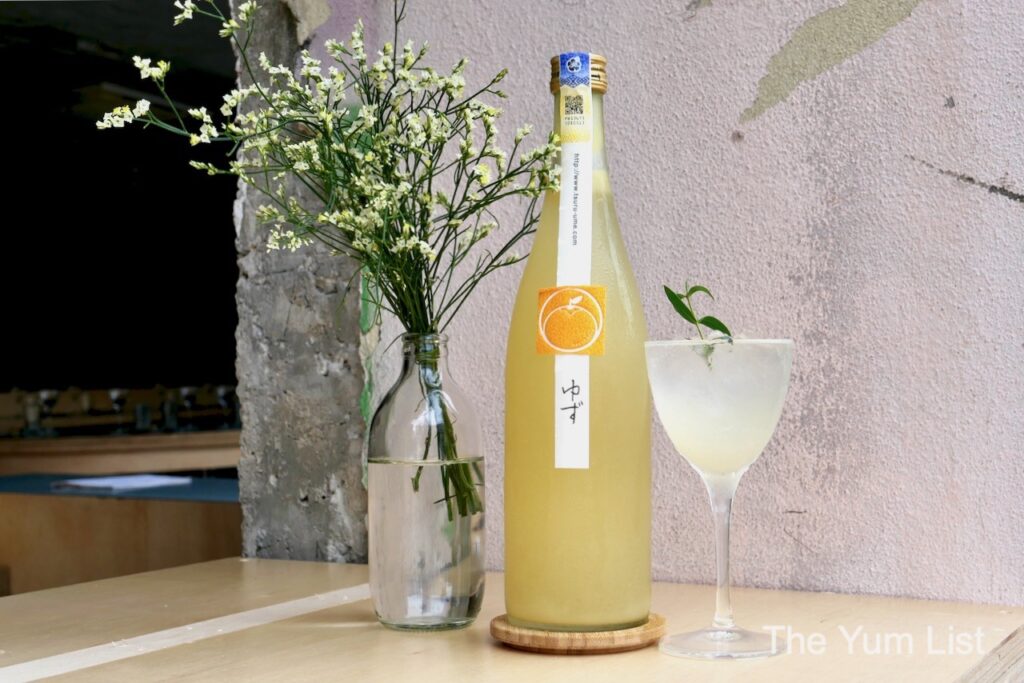 More Small Plates on REXKL's Rooftop
Don't let the saturnine appearance of Fish Tartare-Pickled Radish-Seaweed Crackers (RM32) fool you. The barramundi and fermented bean curd are soft and pillowy enough to be eaten with the delicate seaweed crackers. It was like eating a small storm cloud.
I like the effect of the crumpled paper under the Fried Sole Fish-Salted Chili Mustard Greens-Shiso (RM46). We ate it like lettuce wraps, wrapping the shiso around the fish, topping with the pickles and a squeeze of lemon. The shiso leaf was the key element here. The complex, herbaceous taste of citrus, licorice and mint was most enticing.
Grilled Octopus with Fermented Chilli and Mustard Seeds, and Chinese Celery Oil (RM52) was a delight! The octopus was well cooked – meaty and smoky – but I loved the sauce. Made from fermented chillies, pickled mustard seeds, vinegar and chilli oil, we scooped up every last drop.
Sauteed Kale, Wood Ear Mushroom & Kombu Butter (RM22) was another beautiful plate. Monica and I really enjoyed this one as well. The simplicity of the dish relies on perfect execution from the chef. The vegetables are charred in a blazing hot cast iron pan. Kombu butter, sesame seeds and lemon juice compliment the char.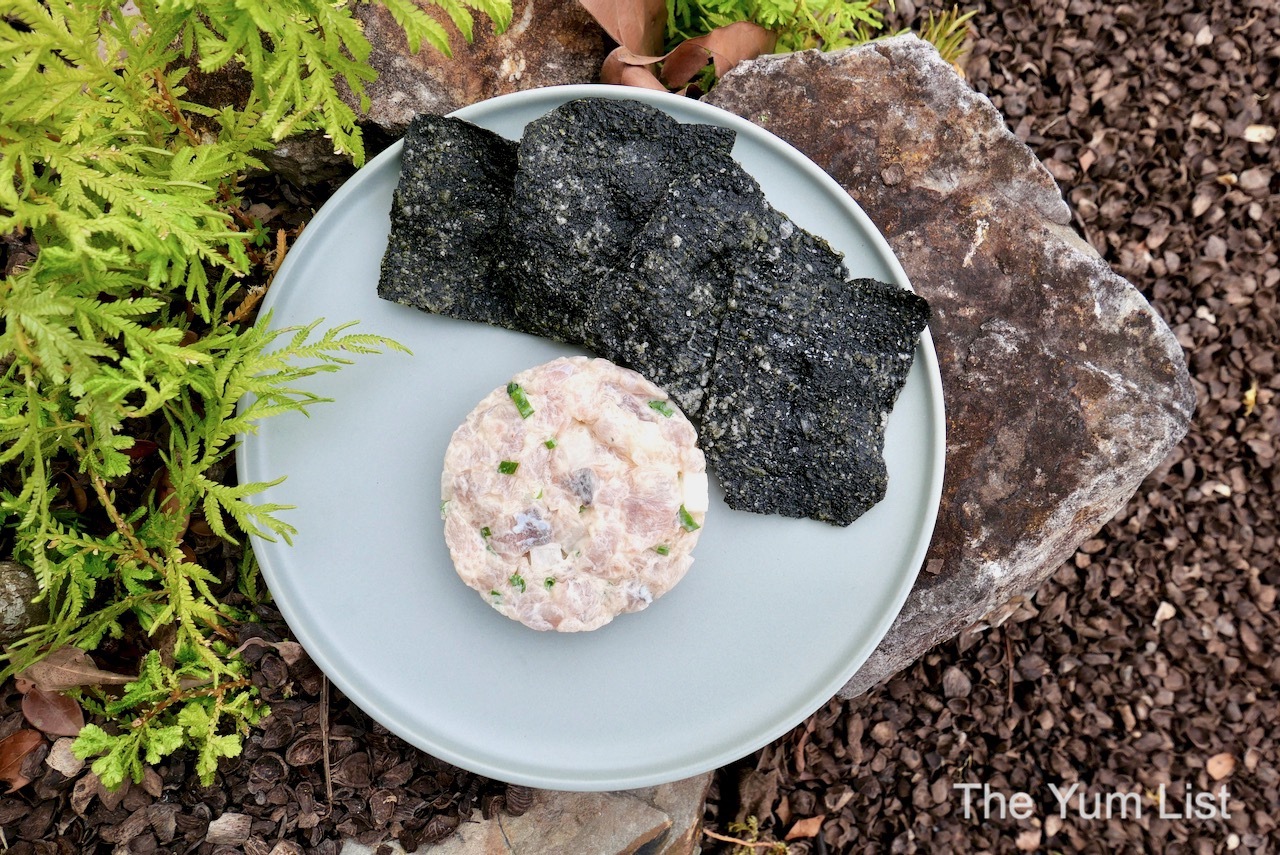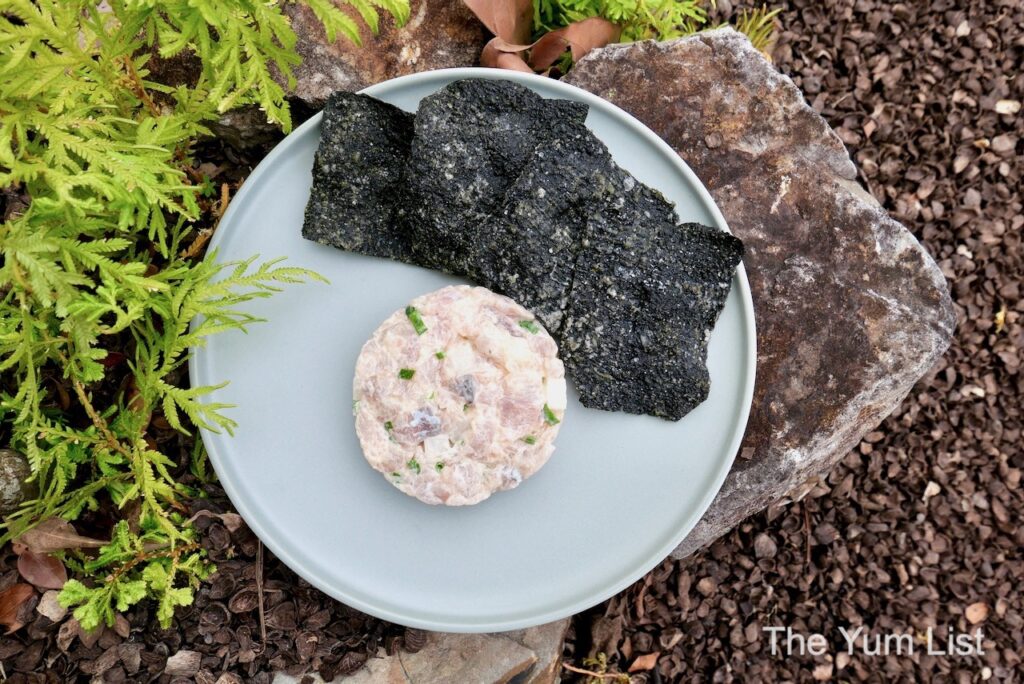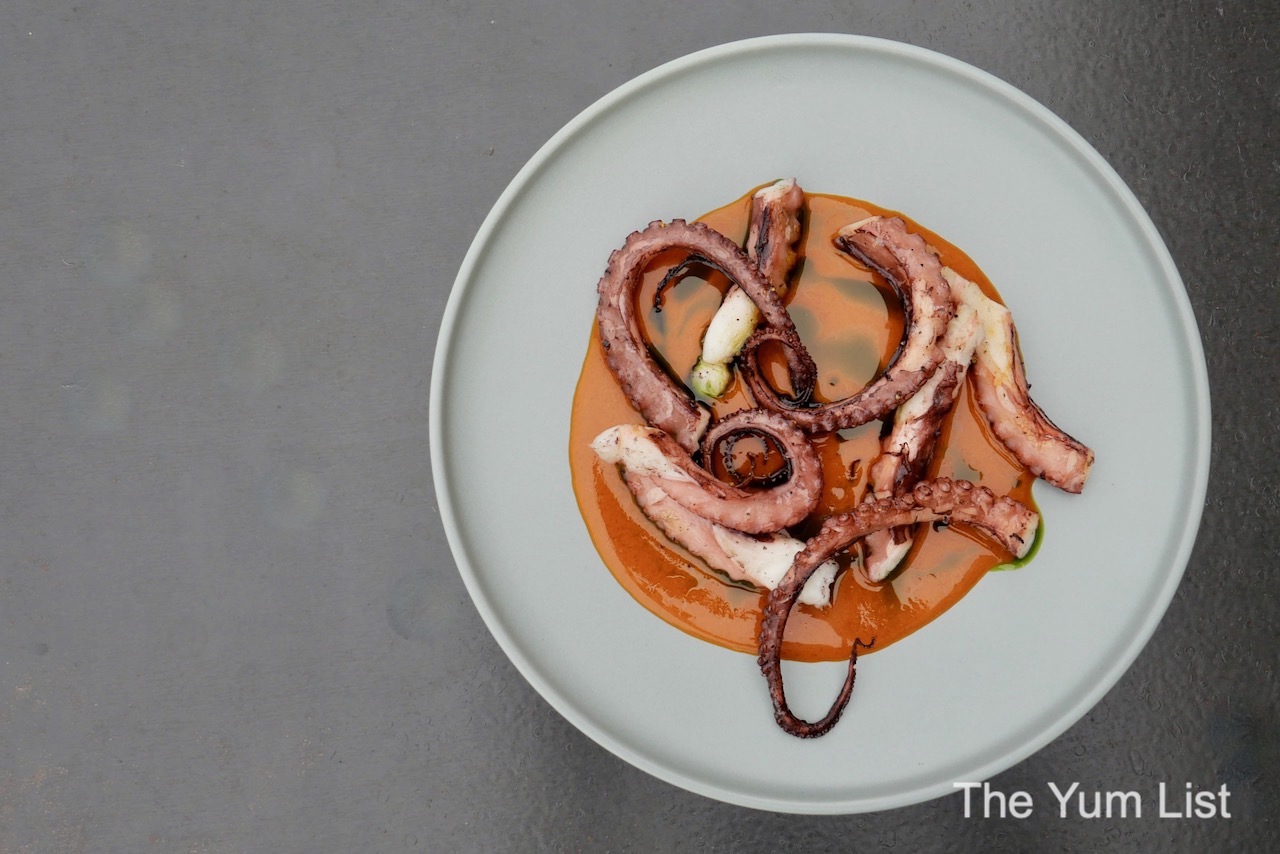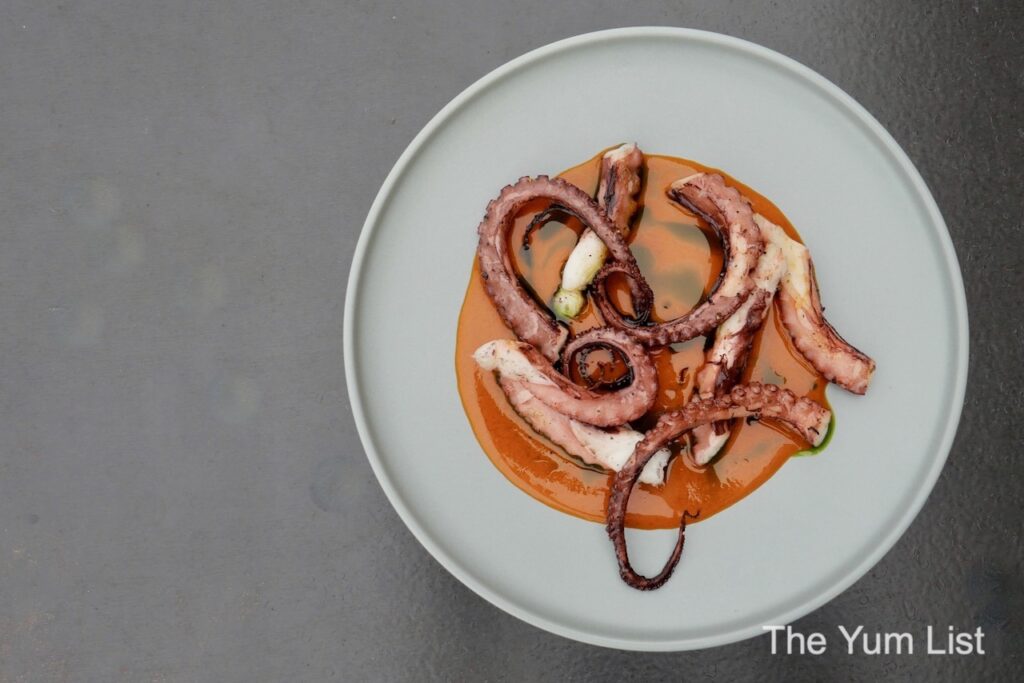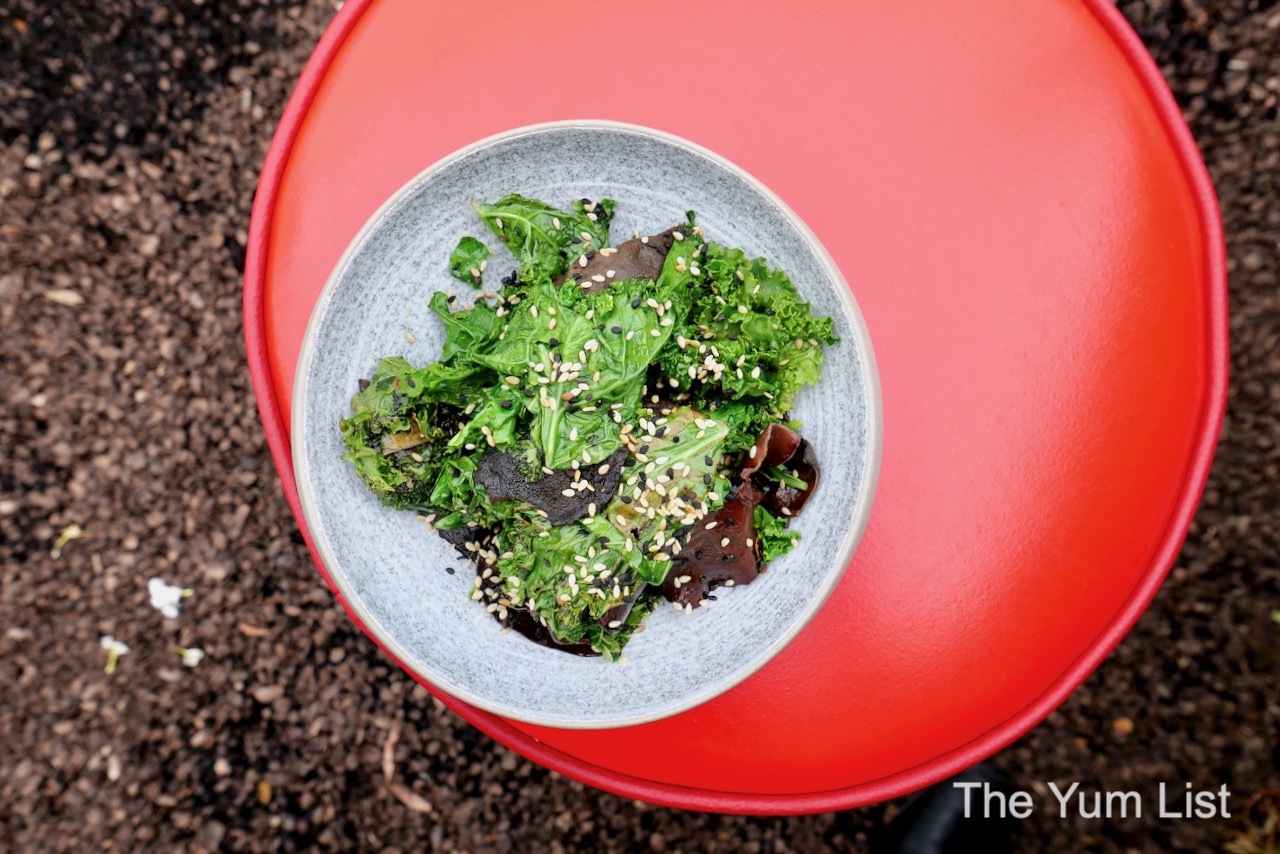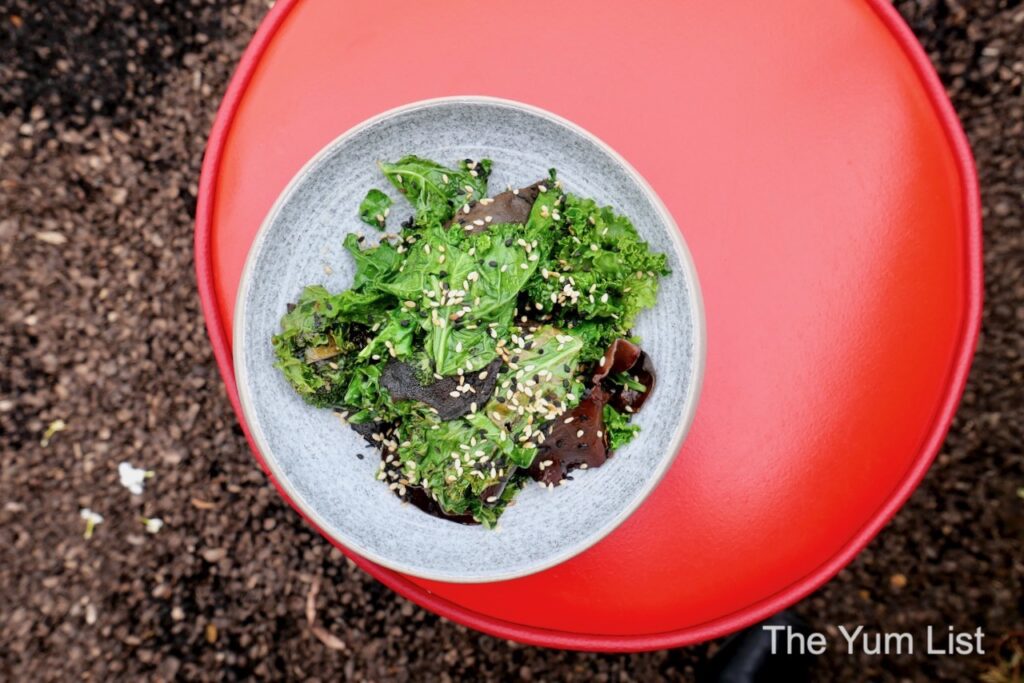 Sake
As the sun began to lower, it was a great opportunity to enjoy a carafe of Okuhida Ginjo Namakakoi (RM188). The sake is clean, complex and has a beautifully quick finish. Only 8% of sake brewed is labelled as Ginjo. By polishing the rice a bit more and by brewing at a lower temperature the sake takes on more floral notes, becomes dryer and has a quick finish, making it very enjoyable.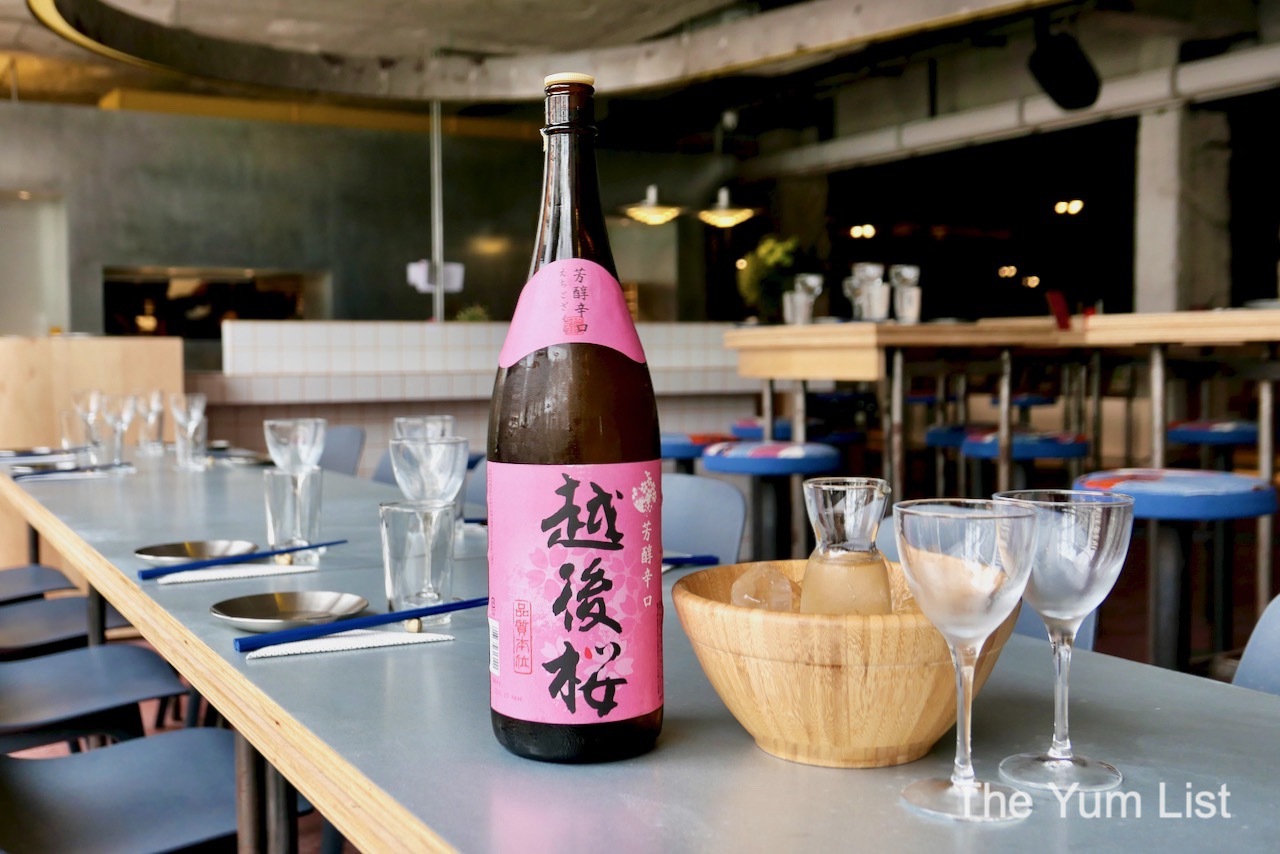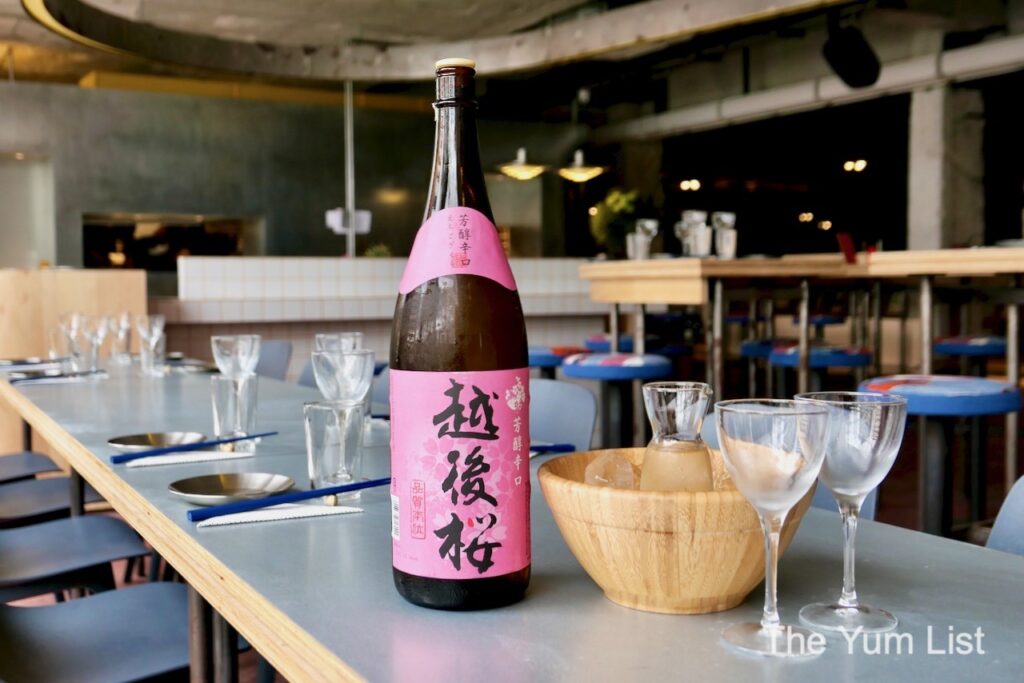 Reasons to visit Shhhbuuuleee: a light, well-planned menu, semi-al fresco dining and bar and a hip, wabi-sabi experience of the partially refurbished building. There is more to look forward to as well. Currently, the restaurant is working on expanding its menu. This is a great place to meet friends or co-workers for a few drinks and a light meal at the end of a long day. Must try the octopus.
Shhhbuuuleee
REXKL 4th Floor
80 Jalan Sultan, Chinatown
50000 Kuala Lumpur
+60 12 612 0786
www.facebook.com/Shhhbuuulee
*Do note that the bathroom is on the ground floor in The Background. I recommend going before you climb the four floors to the top.
Shhhbuuuleee Operation Hours
Daily: 5 pm – 12 am
Saturday & Sunday: Lunch 12 pm – 2:30 pm
Check out The REX Bar revamp here, new eateries in REXKL here, find more cool spots in Chinatown KL here and stay up to date with the latest food and beverage happenings in KL here and here.