Sustainable Hospitality Industry Malaysia
Monica Tindall
In line with The Yum List philosophy of "growing the good by focusing on the good," here we highlight bars, restaurants, hotels and producers who are working towards building a sustainable hospitality industry in Malaysia. Several leaders share practices they have in place and some dreams for the future. I hope their actions inspire you too.
Sustainable Hospitality Industry Malaysia – Bars
Atas is a hidden bar in Ipoh serving craft cocktails made with local ingredients. Founders, Alicia Mak and Eugene Wong, explain what they are currently doing to work towards a more sustainable hospitality industry in Malaysia.
The bar industry has a reputation for being awfully unsustainable when it comes to the environment. Here at Atas, we try our best in making sure we leave the smallest footprints whilst serving up amazing tipples and here's how.
Closed Loop
We make sure every ingredient has been used to its fullest potential before being sent to compost. For example, after citruses are juiced, we convert every bit to our homemade liqueurs for our signature cocktails. By designing our own cocktails, we can make sure no component goes to waste. Yolks are cured for garnishes and whites create body and foam for a drink. Brine is derived from our own made sauerkrauts for cocktails. The results of in-house fermentation are used to cook a dish called 'tuak chicken'.
Bottles, Bottles, Bottles
Single-use bottles are a big concern in our industry. And by generating our own liqueurs, shrubs and syrups from fruit waste, we lower the transit of glass bottles in our venue. We work with global sustainable spirits house EcoSpirits in fighting single-use bottles and their effort in replanting trees. Any unavoidable glass bottles we can't use are donated to a local children's home here in Perak. Here, these kids process and clean the used bottles to be sent for recycling. All proceeds are used to keep their home afloat.
Aesthetic Recycling
After being juiced, then used for liqueurs or shrubs, fruit remnants are further dehydrated and cut up to bits to produce our in-house coasters made of resin. We keep the use of napkins to a minimum. We have live plants in every corner rack and table. These plants are harvested as garnishes for a number of our tipples, such as chrysanthemum for our White Rajah, static for our Thrift Store Hipster, orchid for our Creole Mulatto etc.
Sourcing of Ingredients
We focus on using locally planted and harvested ingredients, preferably within our own state, if not our own town. Caviar Gin with caviar from Tanjung Malim, pomelo shrub with pomelo from Tambun, fruits from neighbouring Cameron Highlands, microgreens and flowers from Genting Highlands. Additionally, instead of importing products, we make our own from what is locally available such as liqueurs, brines and syrups.
Single-use Plastics
We have no use for single-use plastics here at ATAS. We monitor the trash every night after service to calculate how successful we actually are in our zero-waste efforts. Biodegradable items such as food and plant waste are taken to the compost. Recyclable items are sent to their respective plants. Stainless steel straws are provided if requested. Napkins and paper towels are also kept to a minimum by replacing them with resin coasters and liquid sanitisers.
Drink Design
Every one of our house specialties is made with the environment in mind. Garnishes are dehydrated in-house to minimize waste. For example, lemongrass, grapes, pineapple, tomatoes, grapefruit, lemon, lime are all dehydrated to store for longer. Ingredients are also sourced locally to reduce the carbon footprint and to eliminate packaging. Even when designing our takeaway cocktails for the pandemic, we gave much thought to labelling and bottling. We encouraged customers to return bottles for reuse by giving them a rebate on their next order.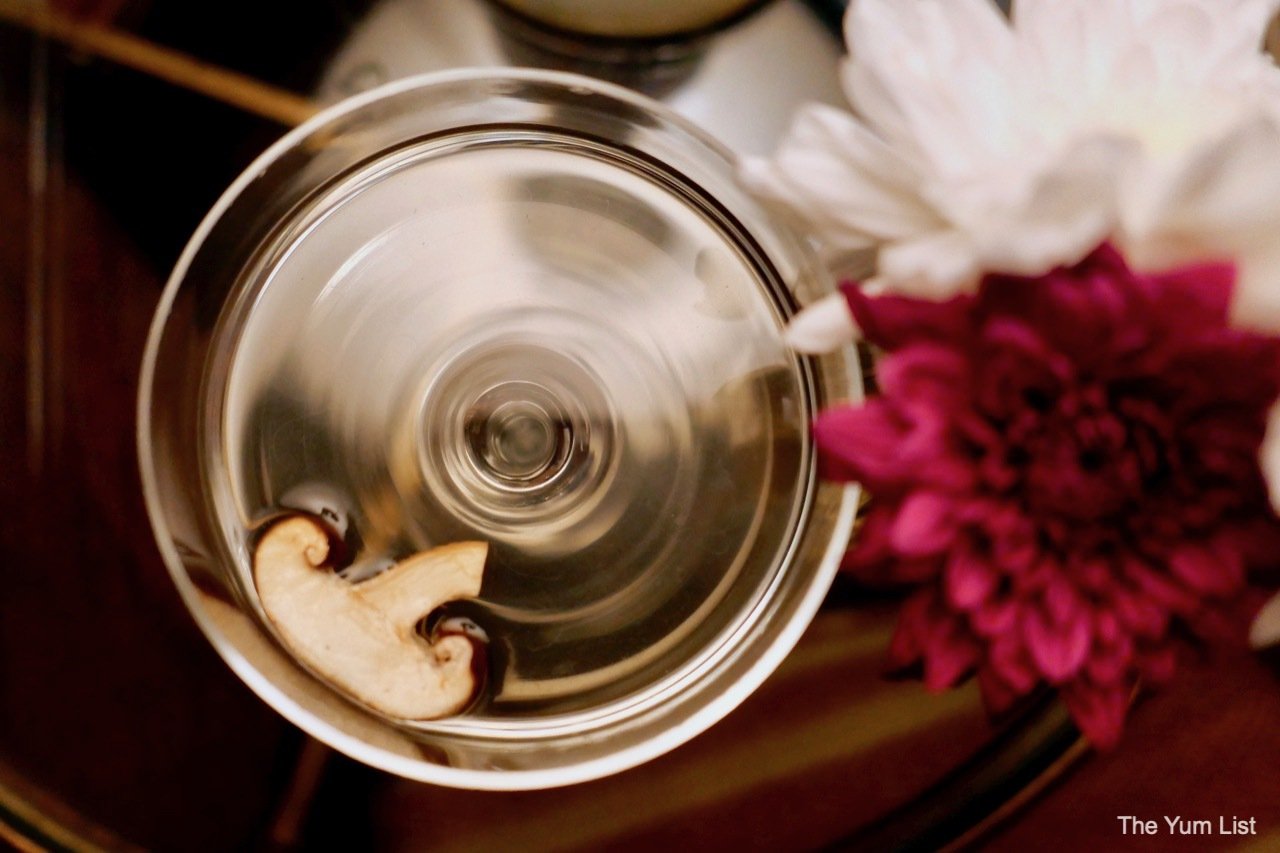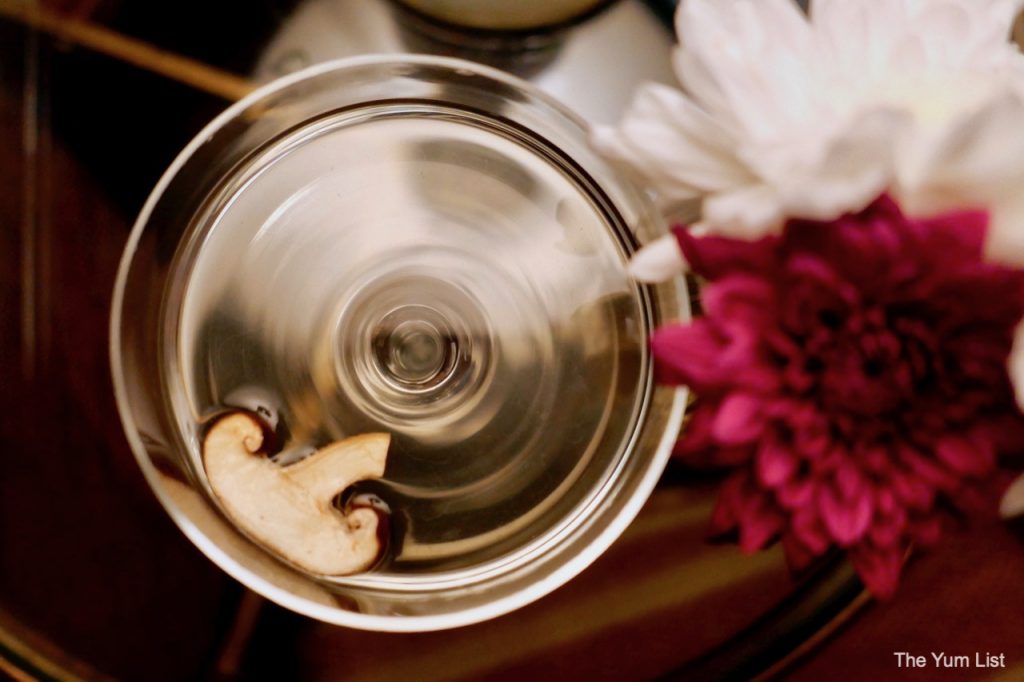 One of KL's most highly respected bars, JungleBird, also dreams of a more sustainable hospitality industry in Malaysia. One of the co-founders, Joshua Ivanovic, shares his thoughts.
The idea of sustainability has been floating around the hospitality industry in Malaysia for some time now, with terms like 'zero waste' and 'closed loop'. It's a difficult concept to fully understand and an even tougher one to achieve, especially from a bar perspective where literally every distilled spirit on the back bar is imported unless you're using a rotovap and redistilling neutral grain spirit. Oh, and that locally made whiskey stuff that's been given a lot of media attention recently. But even then, that contains imported spirit that makes its way from Scotland to Malaysia, I would assume on a ship, which burns fossil fuels. In my opinion, this alone eliminates the possibility of a bar being 100% sustainable.
Having said that, multiple practices can be implemented to reduce day-to-day waste, from things as simple as taking by-products from the kitchen and using them to create unique cocktails, and vice versa.
To name some examples, we have in the past taken the leftover curds from clarified milk punch and baked them into delicious scones. We also try to repurpose certain waste products from infusions or macerations to create edible garnishes or leftover fruit peels to ferment into naturally lightly sparkling beverages. Our waste draught beer from keg changes and oxidised red and white wine also usually finds its way into one of Loli's new kitchen experiments.
We recently started using EcoSpirits, a Proof & Co. initiative available in KL through Wholly Spirits. The concept is as simple as it is genius. Certain spirits from the Proof/Wholly portfolios are available in 25L drums. This cuts down shipping container space and glass bottle production. Both of which use a huge amount of energy and resources. The idea is that you save an empty bottle of Plantation Original Dark or Tried & True Vodka, or whatever makes sense for your operation based on your consumptions, and keep refilling it. The cost for everyone is cheaper, so everyone wins. Including our wonderful planet and the Mother that protects it.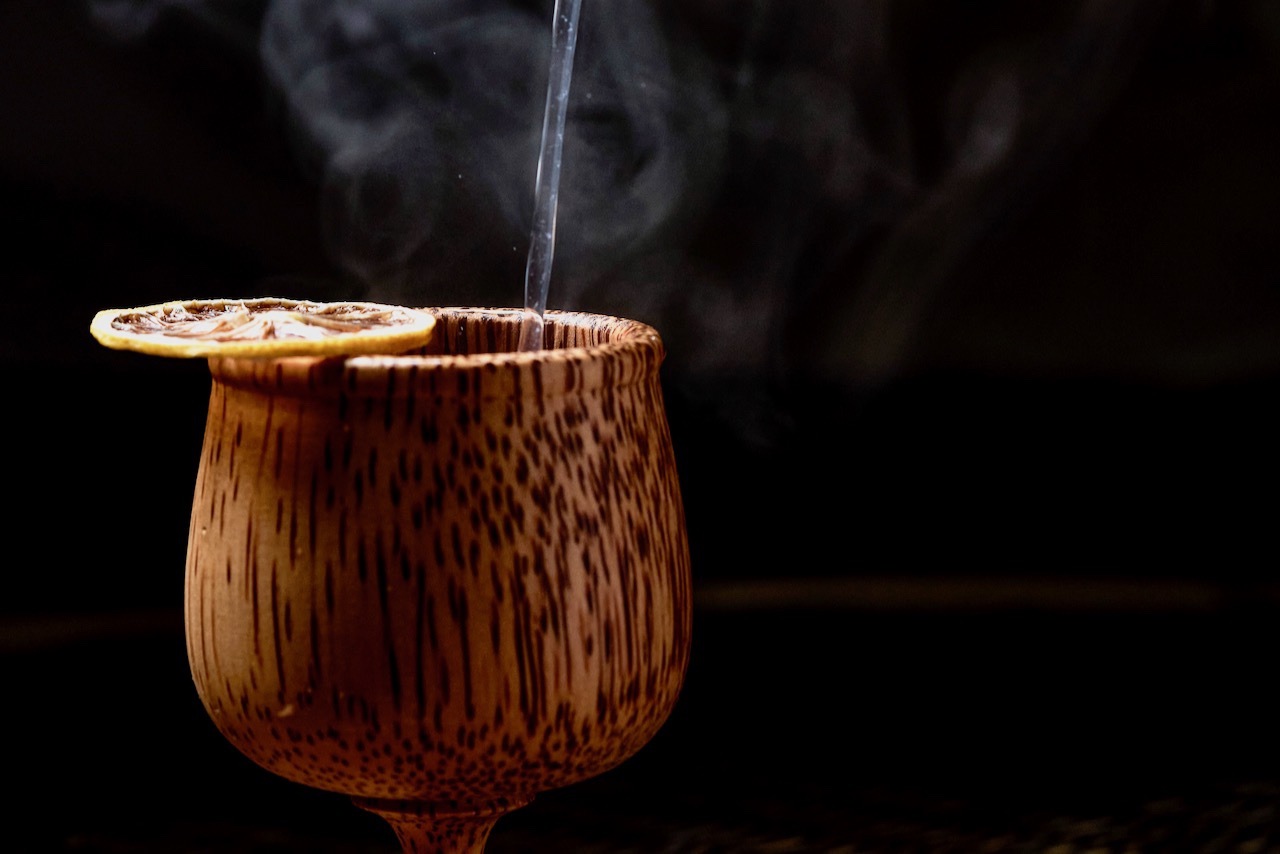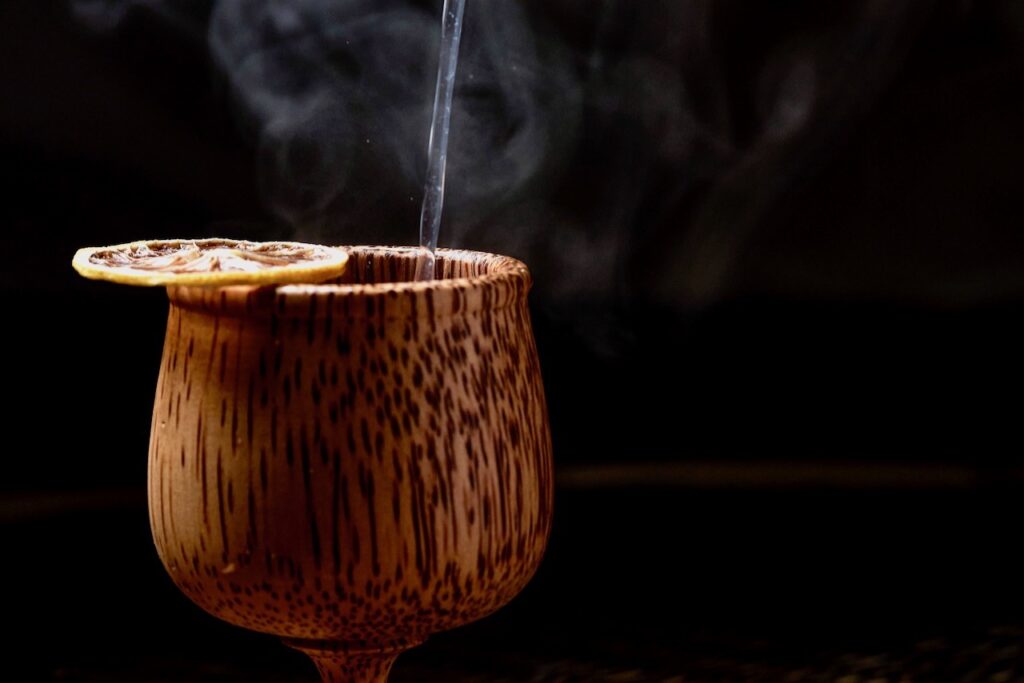 The Botanist
As Joshua mentioned, it's near impossible for bars in Malaysia to be 100% sustainable because of the importation of their core product. That's why thought also needs to be paid to the story of each spirit and preference given to those attempting to be part of a sustainable hospitality industry.
The Botanist gin, handcrafted on the Isle of Islay at the Bruichladdich Distillery, is a good example. Coming from one of the only distilleries in the world to be B Corp certified, you can have confidence that it is produced with people and planet holding as equal importance as profit. "Certified B Corporations are leaders in the global movement for an inclusive, equitable, and regenerative economy… A company's entire social and environmental impact is measured." With a long-term vision to be more sustainable in everything they do, becoming B Corp certified helps to quantify the distillery's impact toward a more sustainable future.
Ensuring your own operations are sustainable is a significant step but influencing others to also rethink their practices is essential if we're going to dig ourselves out of this mess. The Botanist demonstrated this recently in a partnership with the local social enterprise Biji-Biji. The Malaysian initiative champions sustainable living through the use of green technologies and creative waste management. They led an upcycling workshop using material such as poster banners and The Botanist glass bottle, that might otherwise end up in a landfill, to create lampshades.
In Malaysia, recycled glass is near unheard of because the process is more labour intensive and less cost-efficient compared to creating it from raw materials. Upcycling, on the other hand, converts waste materials into new products without the use of excess energy and water taken to recycle them. Upskilling and awareness are two key components in moving towards a sustainable hospitality industry in Malaysia.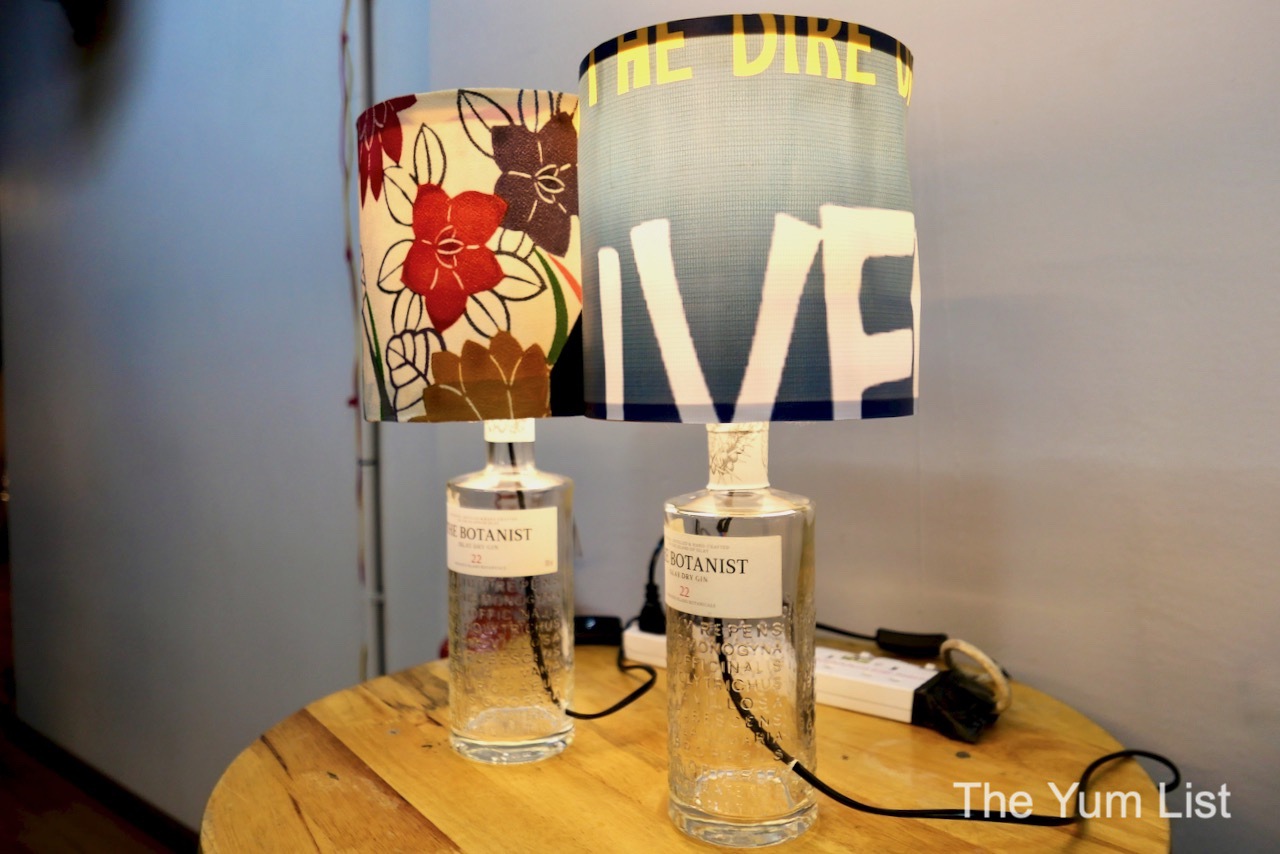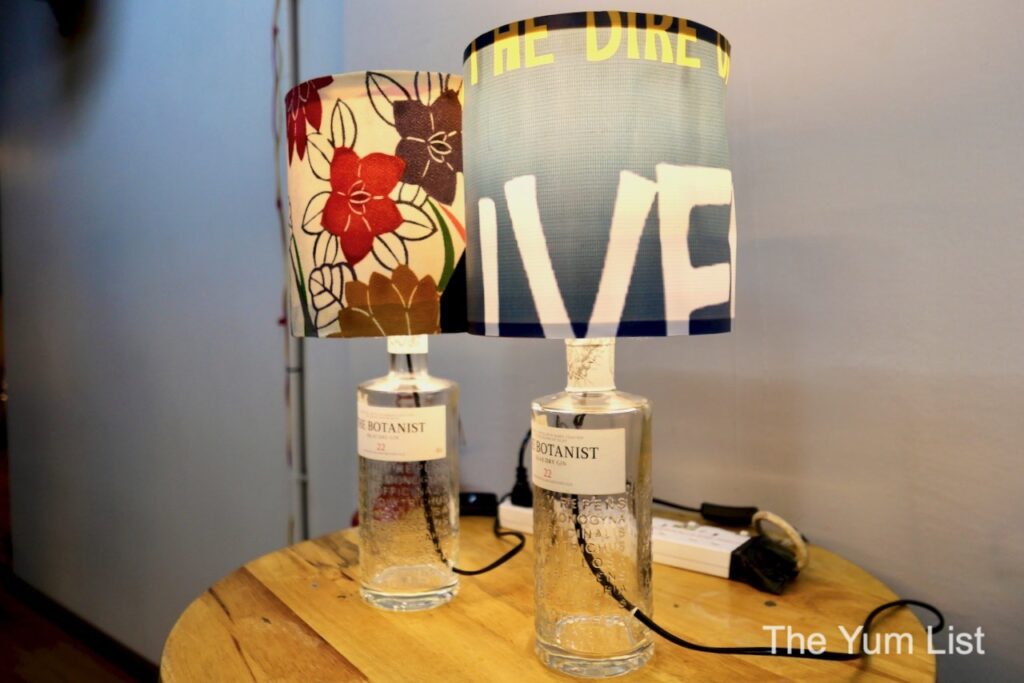 Sustainable Hospitality Industry Malaysia – Restaurants
Restaurants too are upping their game in terms of social responsibility. We talk to the people behind La Juiceria Superfoods and Canvass KL to hear their perspectives.
La Juiceria Superfoods currently focuses on three practices to meet their present needs without compromising the ability of future generations to meet theirs.
Weekly Recycling Campaign
We encourage our customers to recycle La Juiceria plastic and glass bottles every weekend at any participating outlet. In exchange, they get to redeem a bottle of juice or PowerShot based on what they recycled.
For example:
a) with every 30 LJ plastic bottles, customers can redeem x1 bottle juice.
b) with every 30 PowerShot bottles, customers can redeem x1 bottle PowerShot
Ingredients Sourced from a Sustainable Farm
La Juiceria Superfoods salad leaves are from the local Sunway XFarms. This is an urban agricultural company that uses a soil-less smart farming system to grow produce that is fresh, safe and nutritious. Their vegetables are pesticide-free. Their farming methods use 90% less water, and they develop their farms close to communities to reduce food miles and carbon emissions generated by delivery.
Bring Your Own Container
Lastly, we reward those bringing their own container for takeaway meals with a RM1 discount.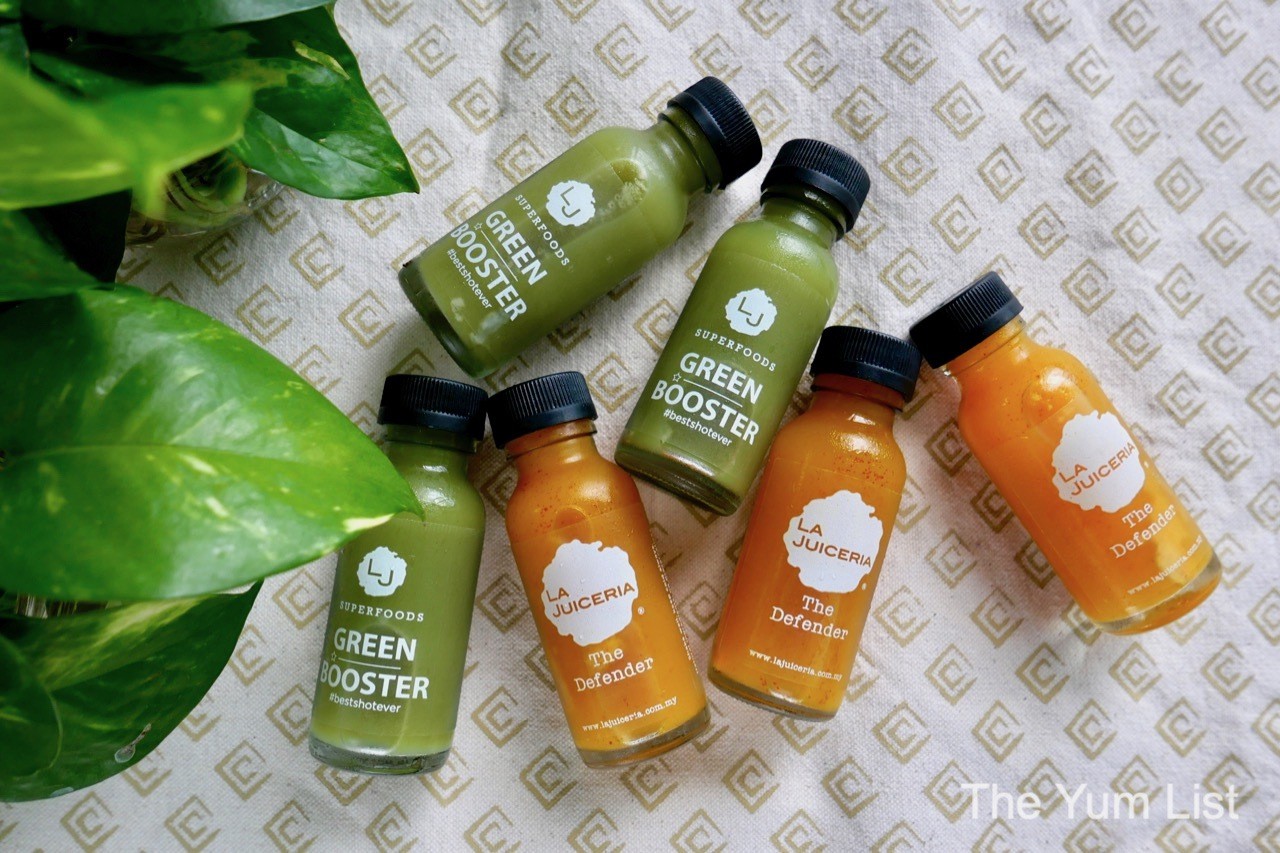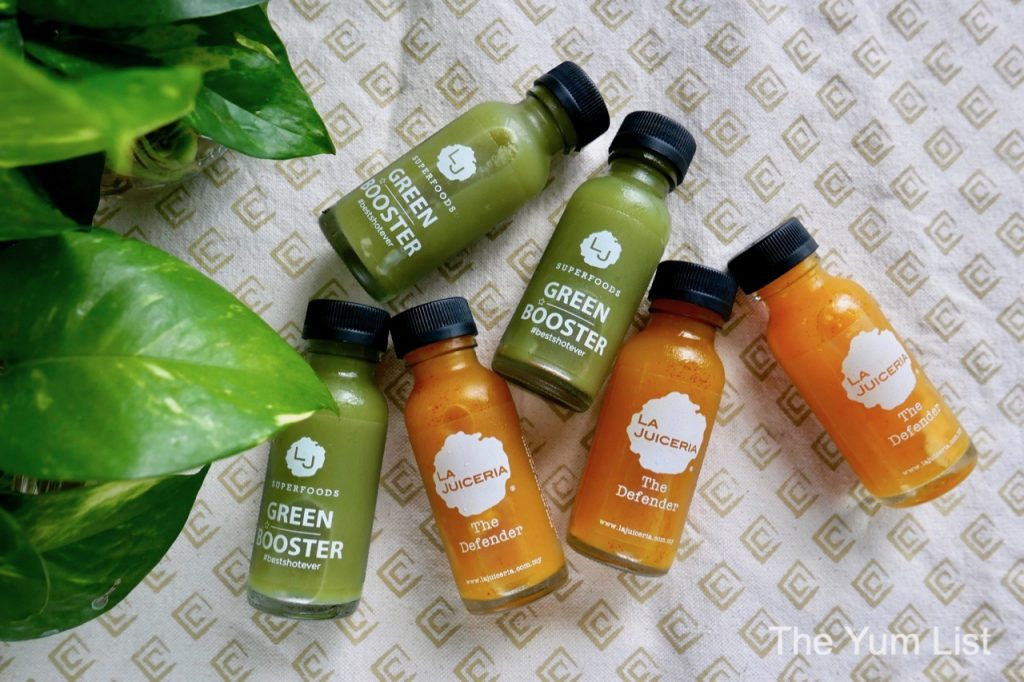 The team behind Canvass eat, live and breathe sustainability, and they have a lot to share… Nikolaj Lenz, head chef and partner, tells their story.
We are not an exclusive fine-dining venue. Instead, we consider ourselves a "bistronomic" restaurant. This means we use gastronomic ingredients and techniques, but we reduce the need for tablecloths and formality. Sustainable hedonism is our primary guideline to running Canvass in a way that is healthy for our guests and the planet.
Here are some of the things we are working on.
Upcycle 101 – ferment, pickle, infuse, dry, toast, cure and more
Our kitchen and bar constantly upcycle food ingredients back and forth. We do not throw any food waste out. The battle against methane release from food waste in landfills is one we are determined to fight and win as best we can.
Depending on the leftover ingredients, we either ferment them, pickle them or dry them to see how we can use these in other ways as part ingredients. We toast leftovers for syrups and concoctions for the bar. When the bar tells us they might have some of these products getting old, we re-tinker them in the kitchen and find new uses.
Fruits that we peel before fermenting are also fermented as peels and then we see if we have created a tea-like product. If not, it gets turned into powders that we use in the bar or in our pastries. The fermented fruits themselves could become chutneys, sauces, custards and even stuffing used in all sections of the kitchen. We also do not mind dehydrating fermented things and coating them with a crisp chocolate layer for a sweet coffee snack after the meal.
One example of reusing a fermented vegetable mixture, was for us to increase the salt levels and then cure fish in this vegetable mixture. The very final leftover product, as in the example above where the salt content had gone above 3.5% – we place in our composting system.
When the bar juices fruits we ferment those leftover pulps. Those "new ingredients" are getting more and more use in our kitchen. One such coming development is a fermented beetroot and apple ice cream.
Water can be upcycled too you know?
Leftover drinking water and melting ice cubes are ripe to be collected for the watering of plants. This is a very simple fix but often overlooked. Just have a large container with handles in the kitchen after service, and have staff place ice cubes and water there. Ready for the next day's use.
A bigger project we are working on is rainwater harvesting that we can use for our toilets and parts of our cleaning processes in the restaurant.
Composting systems are the way of the future
Bones and other ingredients that are hard to place in garden-variety organic composting systems are placed in our composting machine. Plate waste – the little that we do have 0 is scraped off from plates and put in the machine too. In the end, it leads to beautiful soil that we use in our garden or give back to selected farmers or hobbyists that we work with. Basically, we create "restaurant soil" from the final food waste that has reached the very end of our upcycling process.
Cooking oils, plastic, parchments & glassware – the hope for better infrastructure
Cooking oils are passed to a company that converts them into biofuels. We feel better knowing that our oils are not washed in a ditch somewhere.
We try to limit the plastic that we still use, for storage, cooking and hygiene purposes, by washing and reusing as much as we can.
Plastic wrap and bags are mindlessly used in our industry, and we work to instil a new awareness in our team for the use of these items. It is a process that takes effort and is not fully accomplished yet. In that endeavour, we are still sourcing from reputable local companies that recycle plastic. This is one of the most urgent fixes that we are looking into. Where are the other industries that we can work with outside of hospitality?
Baking parchments are replaced by silpats that are multi-use for years. Worn and torn silpats are treated with respect in our kitchen.
We re-use as many bottles and jars as we can. Sometimes we buy ingredients because they come in glass containers that we can reuse. Fancy branded small bottles are reused for our kombuchas and fruit juices. We clean them thoroughly and sterilise them, fill them and cap them up again. Bigger bottles are reused to hold all our ferments and pickled liquids that the bartenders use in their mock- and cocktails.
Local collaboration is absolutely paramount
We are always partnering with other chefs, local farmers, foodies, fishermen and selected suppliers to use local over air-flown ingredients. We create new menus and research what else we can do to limit our carbon footprint as a restaurant.
As an ongoing project, we partner with local foodies and ethnic groups, to study the food and ingredients that are sort of forgotten in today's Malaysia. Finding ways to add these forgotten ingredients into our chefs' and bartenders' menus while hopefully helping small-scale growth to gain value for the farmers involved too.
Jungle-sourced ingredients, like velvet apples, abiu fruit, nutmeg and fig leaves from Janda Baik have already been incorporated into many of our menus.
Health & bio-diversity one more chapter to account for
Bio-diversity in terms of ingredients is another core commitment for us. We need to use more and different ingredients. The math is simple – an increased variety of produce creates healthier soil. People who are eating more biodiverse ingredients have markedly improved gut and physical health also.
On top of bio-diversity, we are also using ingredients that naturally replace nitrates back into the soil as they grow – regenerative ingredients so to speak. Regenerative farmers use rotating crops to replenish the soils micronutrients and some of these plants are nutritious and good for us to eat too. That is a planet-human win-win that Canvass is committed to.
We explain this by saying we think like a grandmother who cooks or makes drinks secretly healthy, adding the healthy ingredients (vegetables) in the food without you noticing. And sometimes we do so blatantly as well.
Our hedonism part means that sometimes we do use ingredients not so sustainable, where they traditionally and taste-wise make sense. But we constantly look at ways to reduce and change this too as we continue to develop our menus.
Bigger ideas we crave, are solar energy exploitation, a glass crusher next to our composting area and intensely optimised rainwater harvesting… Oh, and our own farm of course! That has the exact same sustainable dreams as us.
Sustainable Hospitality Industry Malaysia – Food Products
Chocolate Concierge
Just as bartenders need to know the origin of their spirits, chefs need to source ingredients responsibly if we are to achieve a sustainable hospitality industry in Malaysia. Ong Ning-Geng, the founder of Chocolate Concierge and maker of chocolates from cocoa beans that are grown by the Orang Asli, shares his story of the socio-environmental impact of chocolate at origin.
Using the value chain that connects the consumer to chocolate producer to the grower, we can bring two to three times more value to our Orang Asli community of growers (verified by various officers of the cocoa board of Malaysia). Through our influence, plots that are planted with cocoa, including ours, are ensured of biodiversity that sustains more ecology than a mono or duo crop plantation. We work with 500 Orang Asli families spread across a dozen settlements and have 100 verified indigenous species planted and counting.
Socio-environmental Impact
The Orang Asli are the indigenous people of Malaysia. Most live at the fringes of nature and in rural areas. However, Orang Asli is one of the poorest groups in Malaysia and most live below the poverty line. Children and women are particularly affected. Hence, Chocolate Concierge serves both an environmental and social purpose:
Environmental objective – cocoa is grown in an agroforestry setting in the Orang Asli communities that we partner with. These communities avoid or limit the use of pesticide, fungicide, and herbicide, which preserves the nutrient-rich topsoil and its microbial ecosystem. Our activities also safeguard the rich biodiversity where cocoa is planted, which is under and next to larger trees because cocoa prefers shade. This, coupled with our reforestation programme, leads to richer biodiversity. Each additional species acts as a carbon trap – each mature tree in the tropics traps up to 20kg of carbon dioxide a year.
Social objective – increase chocolate processing and thus cocoa purchase so we can enrich more families and fund community development activities. We buy most of our beans for chocolate production from the Orang Asli. Women play a key role in cocoa production, especially in the pods collection and opening processes. We pay the families a fair price (three times the market price), improving their living conditions.
Consumer objective – experience the flavours of Malaysian Single Origin chocolate, made locally on locally-grown cocoa. This reduces the carbon footprint of their chocolate consumption.
There's a growing demand for sustainably-produced local goods by chefs and recognition of single-origin and flavour profiles that are unique to Malaysia. This growing demand, coupled with recognition will ensure that our initiatives can continue into the long term.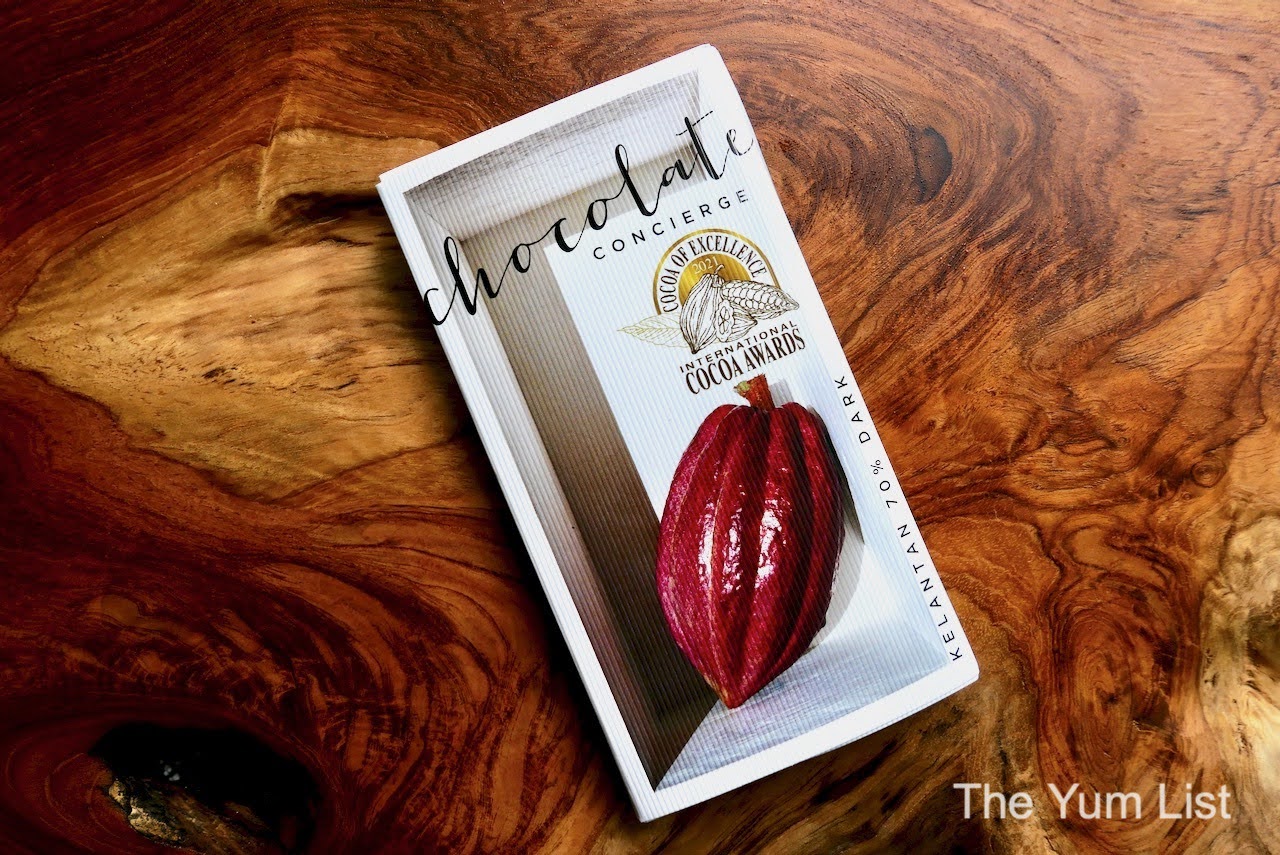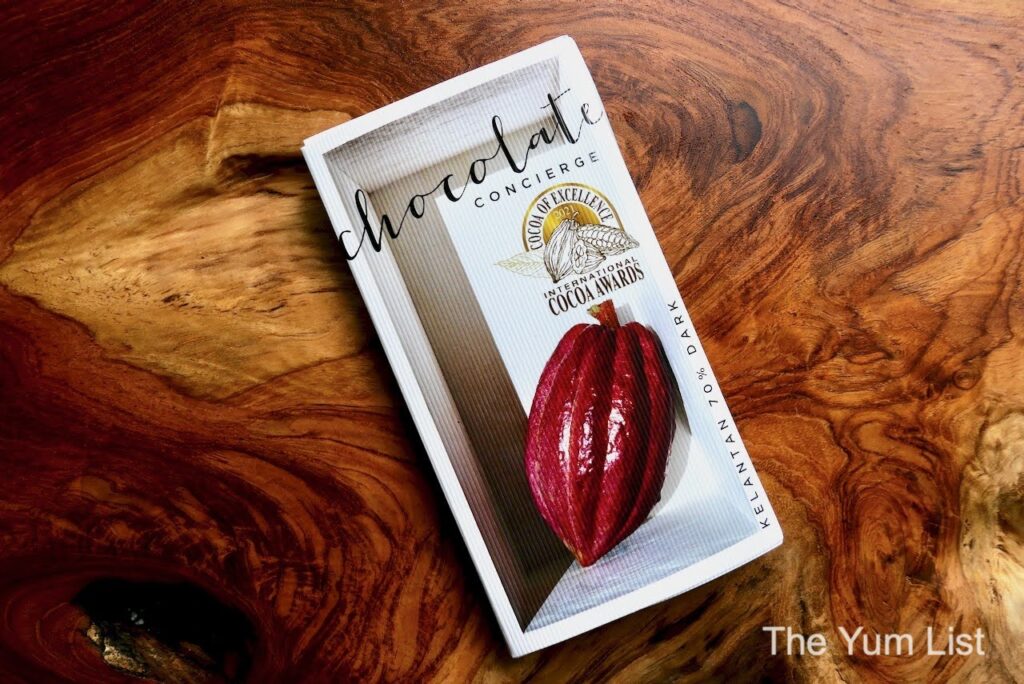 Sustainable Hospitality Industry Malaysia – Hotels
It's fantastic to see individual restaurants, bars and suppliers taking responsibility for the cradle to grave life of products, but to truly have an impact, these ideals must be implemented on a much larger scale. Several institutions we talked to are constantly rethinking their systems in a plea to be part of a sustainable hospitality industry in Malaysia.
David Bradley and Gudrun Nienaber, owners of Sunset Valley Holiday Houses in Langkawi share with us their systems.
At Sunset Valley we are very conscious of the environment and our daily impact on it. As such, we are constantly seeking ways to reduce waste. Some of the things we currently do are:
Sell aluminium cans and plastic containers to recycling centres. The proceeds from the sale are given to 4Paws, a charity that seeks to "adopt – not shop" for pets and undertakes to neuter and finding permanent homes for stray cats and dogs.
Paper and plain cardboard are added to our compost.
Vegetable and kitchen scraps, including lawn cuttings, are composted and the soil produced is added to our garden beds.
We have commenced a hydroponic vegetable and herb growing system producing wonderful veggies with no pesticides or herbicides.
We avoid the use of any toxic herbicides or pesticides in our garden.
We will not kill any living thing, except for mosquitoes, and let nature decide what is good for us!
We charge a surcharge for use of the air conditioner, encouraging our guests to be thoughtful of their energy use and not leave it running when it is not needed. Our houses are designed to maximise cross-ventilation and hence they cool naturally. Artificial cooling is not really needed.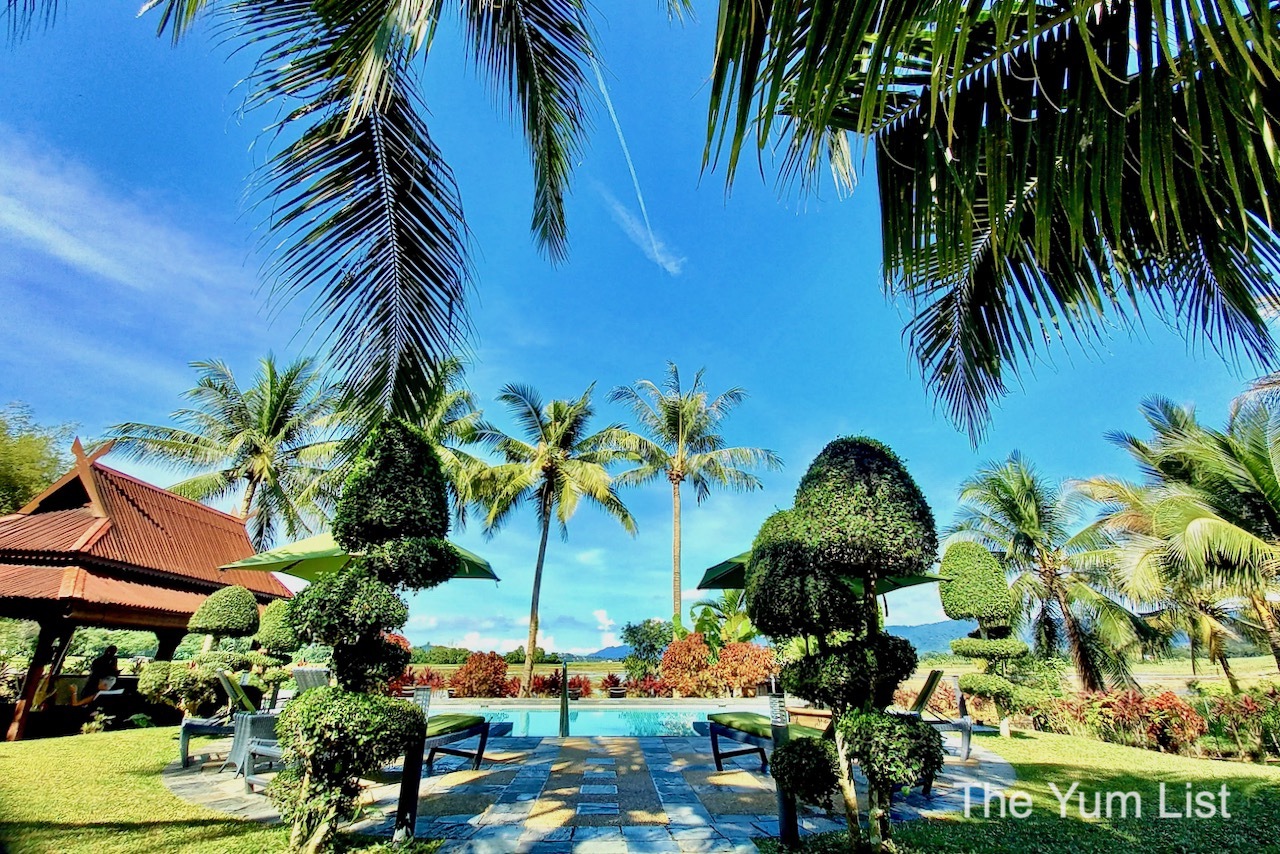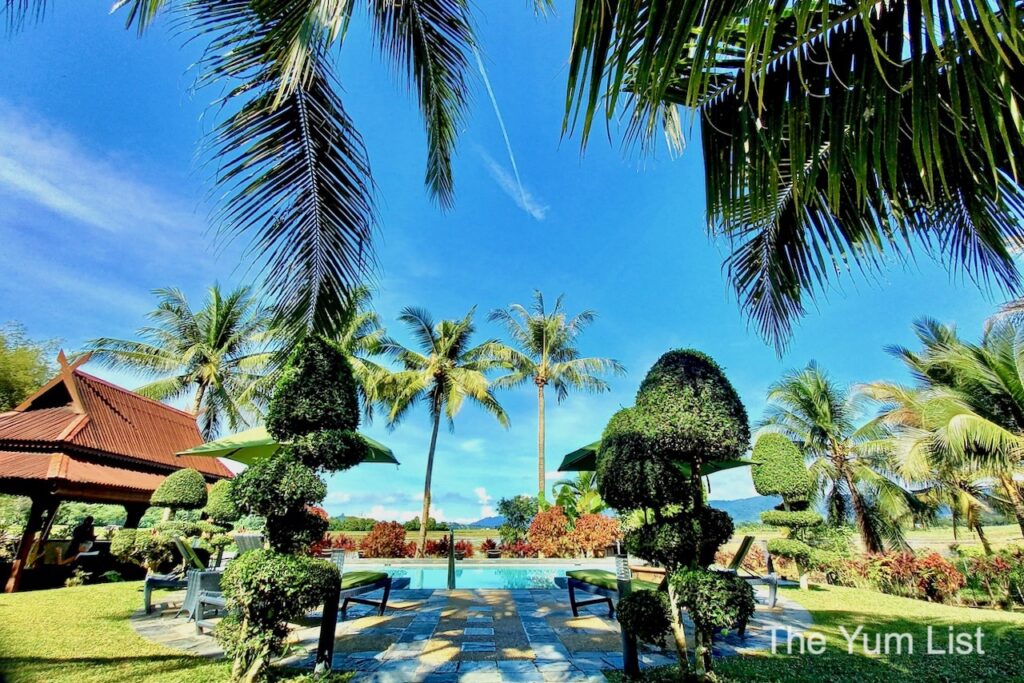 The Datai Langkawi proves that a sustainable hospitality industry in Malaysia is possible even at the most luxurious level. Their practices are extensive (think crushing glass, shredding plastic, greywater management and marine rehabilitation). Here the team shares just a snippet of the big picture by focusing on the culinary experience.
Food Waste Management
We work on a closed-loop system of food waste management at The Datai where all the food waste is separated in the kitchens then sent to our in-house sorting centre. Food waste is macerated in a food compactor, reducing the food waste by 80% in weight and 50% in volume. There's less smell and no water used in the process. The compacted food is then sent to The Datai Garden – Organic Wealth Centre, where the food waste is turned into compost in 21 days using the Berkeley method. Compost is used as fertilizer for the garden. We are also decomposing the food waste using the Vermicompost method. Worm casting is used as fertilizer while worm juice is used as an organic pesticide on garden crops. Since we have embarked on this initiative in 2019, we have produced more than 30tons of compost and saved more than RM 200,000 of good quality fertilizer
Products with a Conscience
Fairtrade procurement practices, and fostering our approach with local farmers and food suppliers in Langkawi has always been a focus in our sustainability vision. Minibar amenities are mainly locally sourced. We have also established a green procurement policy that is fully applicable for all food suppliers to minimize our footprint. We have a no single-use plastic policy where we do our utmost best to refrain from allowing single-use plastic on the property. Instead, we use things such as bamboo straws, wooden stirrers, reusable silicone covers and reusable tarpaulin bags for bins. We have an in-house water plant which also allows us to do away with single-use water bottles.
Farm to table
We have established a permaculture garden at The Datai. This elevates the guest experience of permaculture principles and also allows our chefs to harvest local herbs daily for use in our restaurants. We also have a bee farm where we are producing our signature honey. This is served at breakfast and is also available for purchase.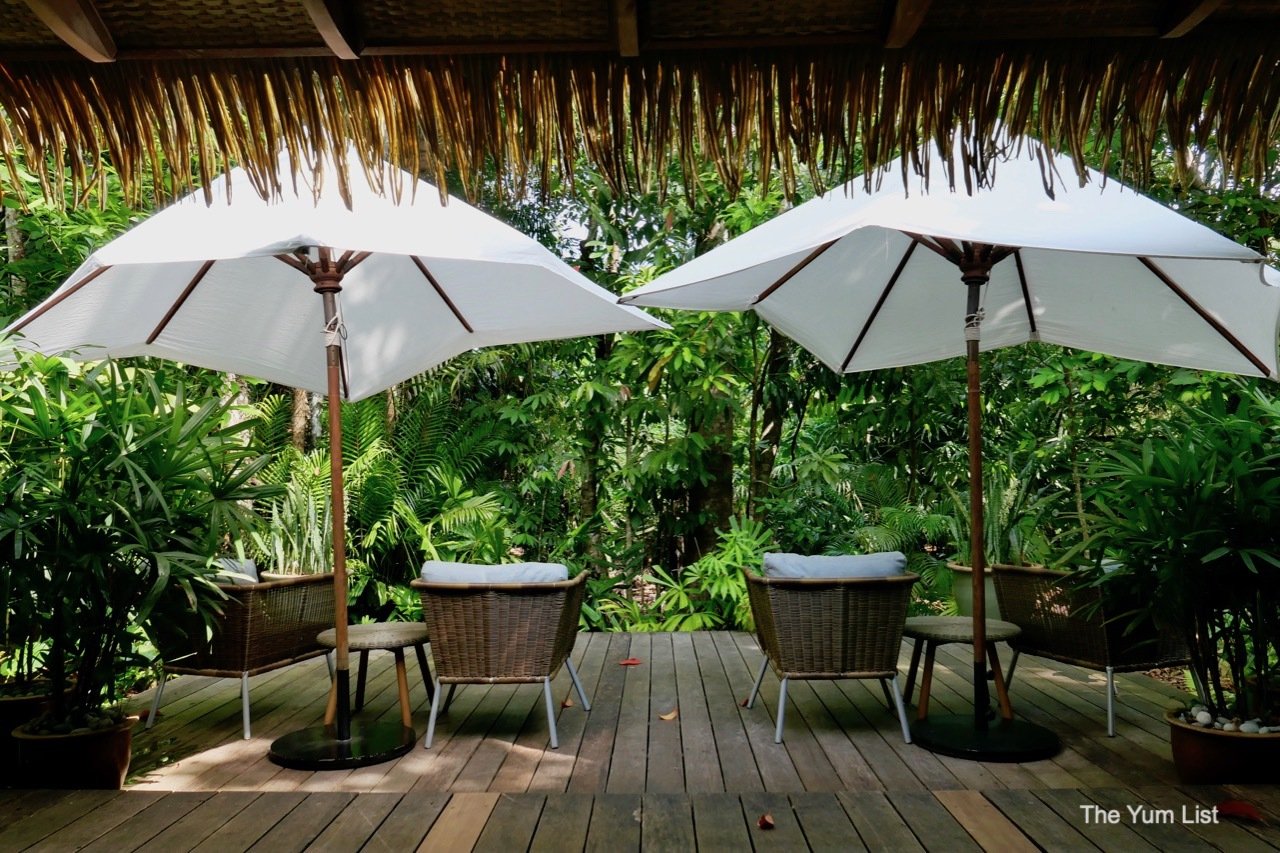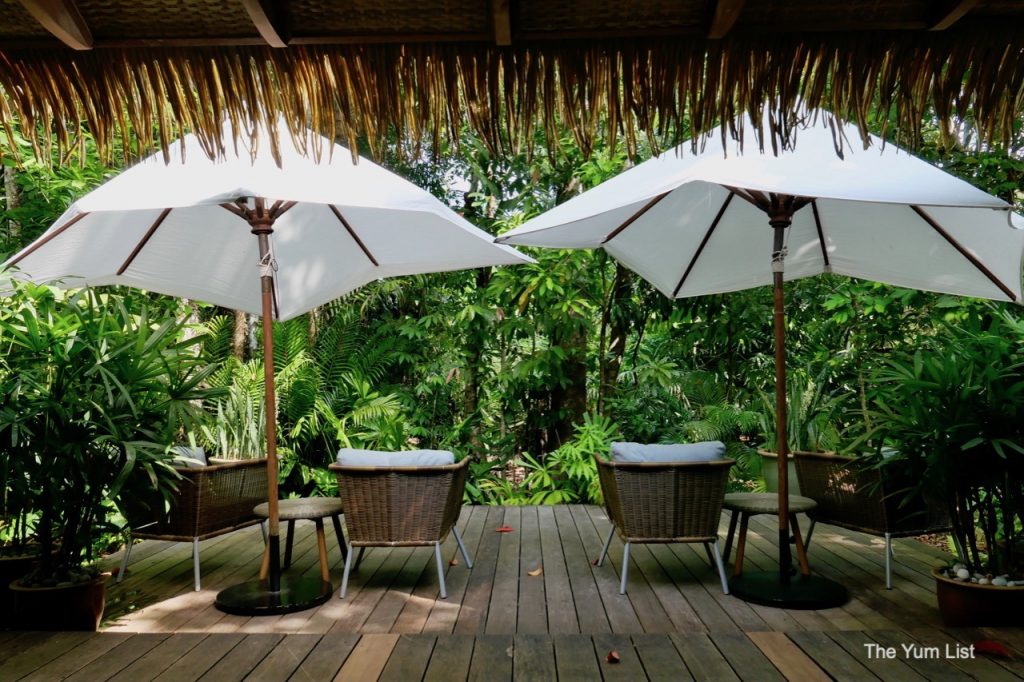 Another 5-star brand, Hard Rock Hotel's founding motto is to 'Save the Planet', and through this commitment, Hard Rock International has activated a plethora of green initiatives including eliminating plastic straws across all Hard Rock Cafes, Hotels and Casinos. Murray Aitkin, general manager of Hard Rock Hotel Desaru Coast, demonstrates that growing a sustainable hospitality industry in Malaysia fits well with both the luxury and music-loving market.
For decades, Hard Rock and the Seminoles shared a deep commitment to building an environmentally sustainable future. We are continuously growing our efforts at the hotel level to sustainably address waste, energy and water based on evidence and standards. Hard Rock Hotel Desaru Coast has taken on a few initiatives of its own since opening in 2018.
Creating awareness among team members
Before one preaches, one needs to understand and practice it diligently. Hence the importance of ensuring the hotel team is first invested and believes in the cause. Whether it is cleaning a neighbouring beach or helping the community in need, a communal activity is organized monthly with an educational sharing session by team leaders.
Eliminating Single-use Plastic
The hotel has successfully achieved milestone initiatives in reducing single-use plastic by:
Refusing Plastic Water Bottles – The hotel offers SS Flask and 25 water stations along guest corridors. Thus far, the hotel has succeeded in saving over 3,339,000 plastic bottles since 2018 until November 2021.
Eliminating Single-use Plastic Straws (saving 30,000 straws per year) – Ada Straws, which are made from broken rice and tapioca, are used throughout the hotel. It decomposes in 100 days and lasts longer in cold drinks than the average paper straws. Metal straws with bristle brush are also sold as souvenirs.
Replacing Plastic with Compostable Takeaway Containers – All takeaway items have been replaced with polylactic acid or polylactide (PLA) – a plant-based plastic derived from plant sugars such as corn starch, cassava, sugarcane, or sugar beet pulp. It can be cleanly incinerated, industrially composted, or even converted into lactic acid to create more biopolymer.
Reducing Plastic in Hotel Rooms – The 35ml and 50ml room bathroom wet amenity tubes will be replaced with 500ml biodegradable pump bottles in January 2022. This initiative will achieve an annual savings of 49% in costs and help permanently remove 1,123kg of single-use plastics from rooms.
The hotel room's bathroom dry amenities such as dental kit, shaving kit, comb, sanitary bag, shower caps and vanity kit will be replaced with compostable or biodegradable materials using PLA or plant-based compounds. This will potentially remove 225kg or inner plastic and 10kg of unsustainable papers from the rooms, thus saving an annual cost of 12%.
Removing Plastic Stirrers – All stirrers will be replaced with wooden stirrers which are made from premium fast-growing natural birchwood and is food-safe material. They are designed for one-time use and are 100% compostable within 180 days.
Doing Away with Plastic Laundry Sleeves – Plastic laundry sleeves are currently being phased out and are being replaced with recycled cloth coverings. This has resulted in saving 9125 of plastic laundry sleeves since January 2020.
In addition to reducing single-use plastics, the hotel has also activated plenty of other small changes including repurposing its ground coffee to minimize waste. Some of the methods include reusing it as a fertilizer for the hotel's landscaping and body scrub at Rock Spa®.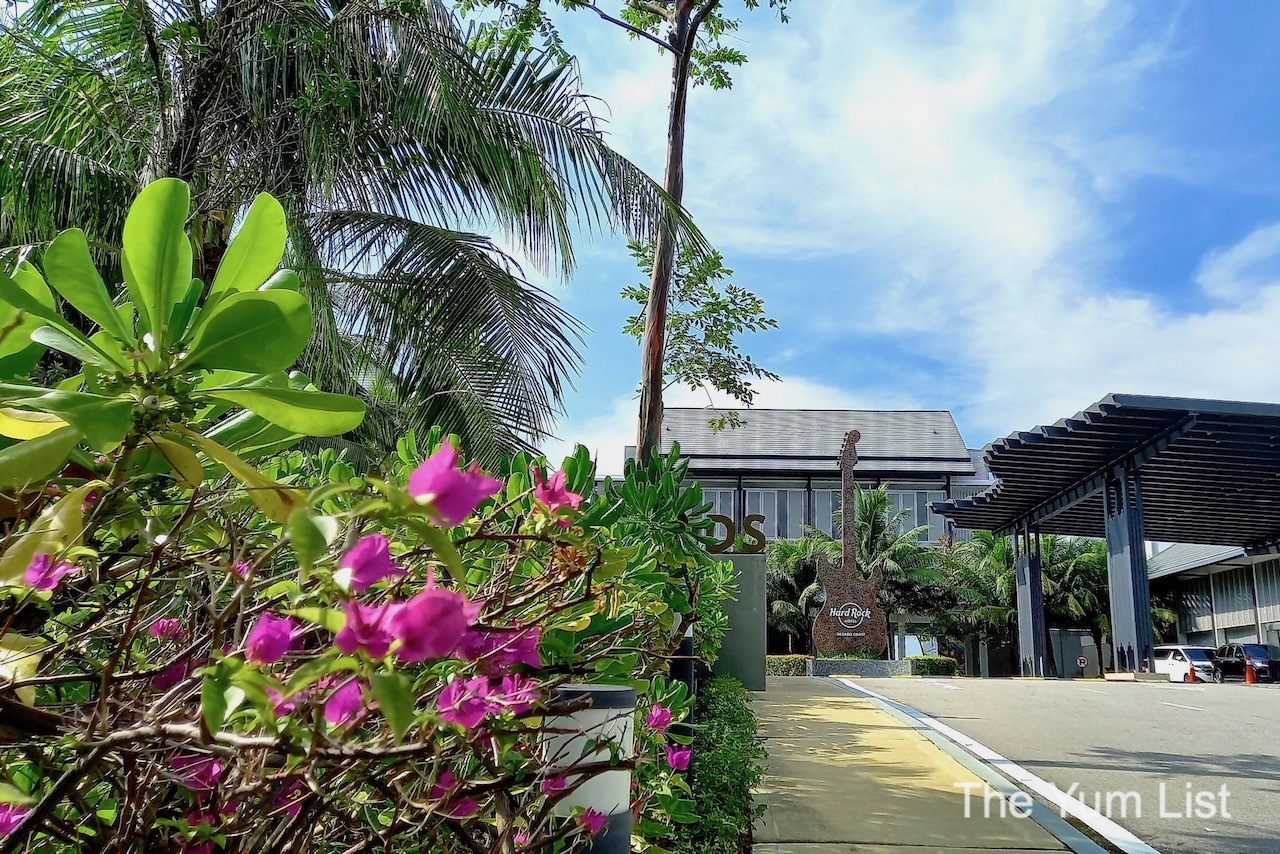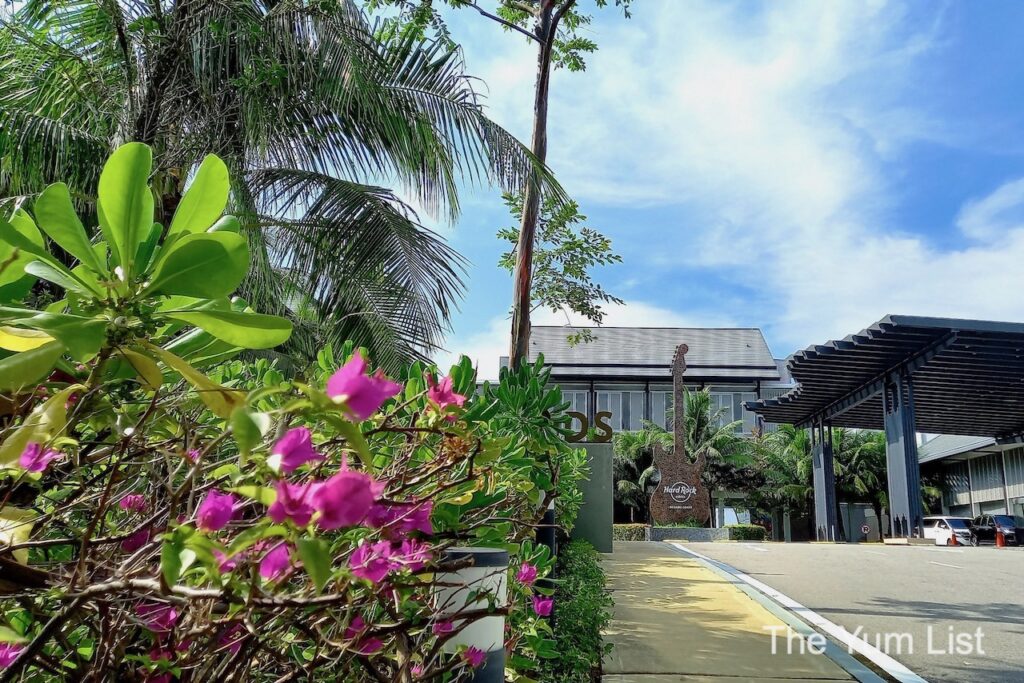 PARKROYAL COLLECTION Kuala Lumpur
New hotels have the best opportunity to implement systems from the ground up. PARKROYAL COLLECTION, launching in May this year, has had just that chance and General Manager Christian Nannucci shares some of their green plans.
PARKROYAL COLLECTION Kuala Lumpur will feature 78 sky planters on its frontage and roof terraces showcasing 13,000 square feet of plants and trees. In tandem with the brand's design for sustainability, the hotel will also feature waste-reducing operations such as motion sensors across public areas and rooms, natural wood flooring guestrooms, and also no single-use plastics. Other practices include providing reusable glass bottles in every guest room; a water filtration system; biodegradable bath amenities; and motion sensors that enable intelligent temperature control and efficient use of energy.
Additionally, the hotel has dedicated an entire floor to wellness – from a 24-metre long outdoor pool amidst landscape features to the signature St. Gregory Spa – to locally sourced and organic plant-based dining options to green meetings and weddings. Diners can look forward to the inclusion of plant-based dishes as well as sustainably-sourced ingredients across all outlets once the hotel opens.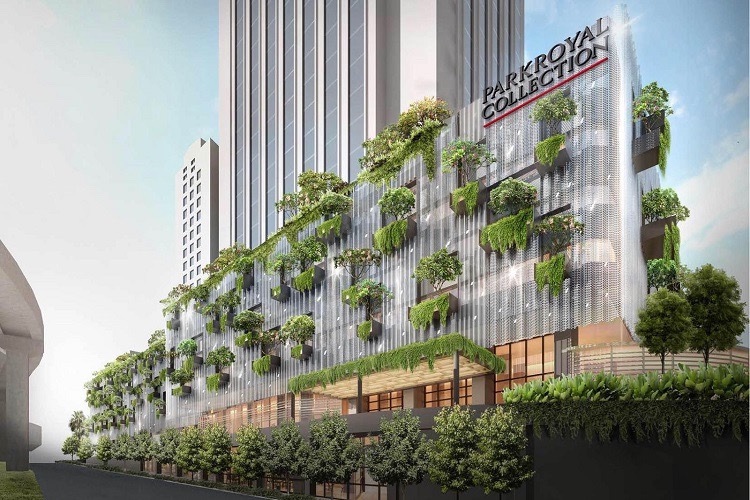 Hotel Amenities – Sustainable Hospitality Industry Malaysia
Just as restaurants and bars need to thoughtfully source materials if we are to work towards a more sustainable hospitality industry in Malaysia, so too do hotels.
Sunday Bedding is a relatively new company to the sustainable supplies market and is not yet able to deliver to larger hotels. However, they are a possibility for the boutique hotel industry as a core ingredient in their overall sustainability footprint.
Sunday Bedding fabric has a high sustainability rating – allowing you to sleep soundly in body and in mind. They constantly work towards reducing water and energy consumption. They have also managed to reduce chemicals so much in production that their "waste" water is even potable!
Close to 90% of current fabrics available to the consumer market are polyester or cotton, each coming with its own negative impact. "To put things into perspective, producing plastic-based fibres such as polyester for textiles uses 342 million barrels of oil every year while the annual production of cotton is estimated to require 200,000 tonnes of pesticides and 8 million tonnes of fertilisers. As a result, each year half a million tonnes of plastic microfibres – equivalent to 50 million plastic bottles – are estimated to be released to the ocean."
Sunday bedding is working on shifting all of their bedsheets to bamboo rayon and French linen. Bamboo rayon uses 80% less water than the cultivation of cotton, and French Linen is derived from flax. Every part of the flax plant can be used making it highly versatile.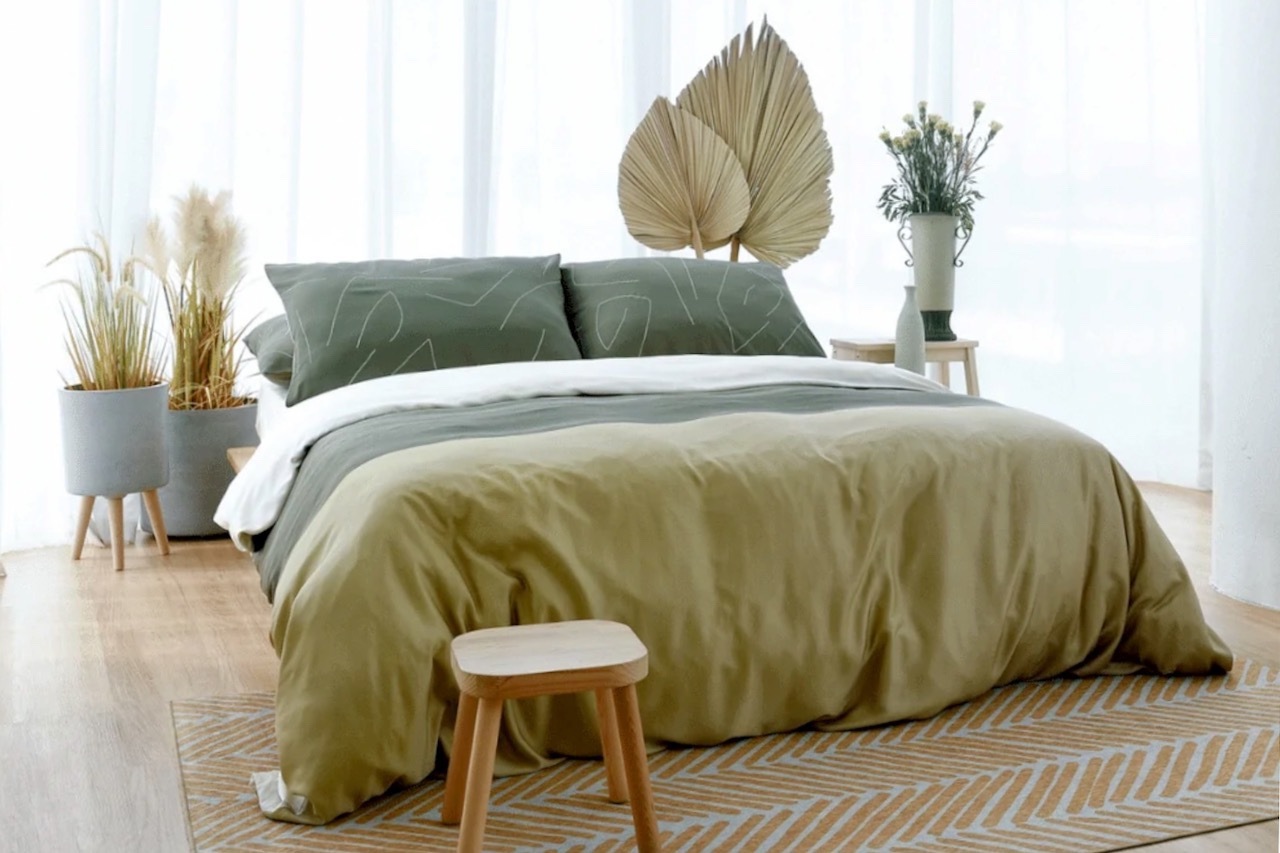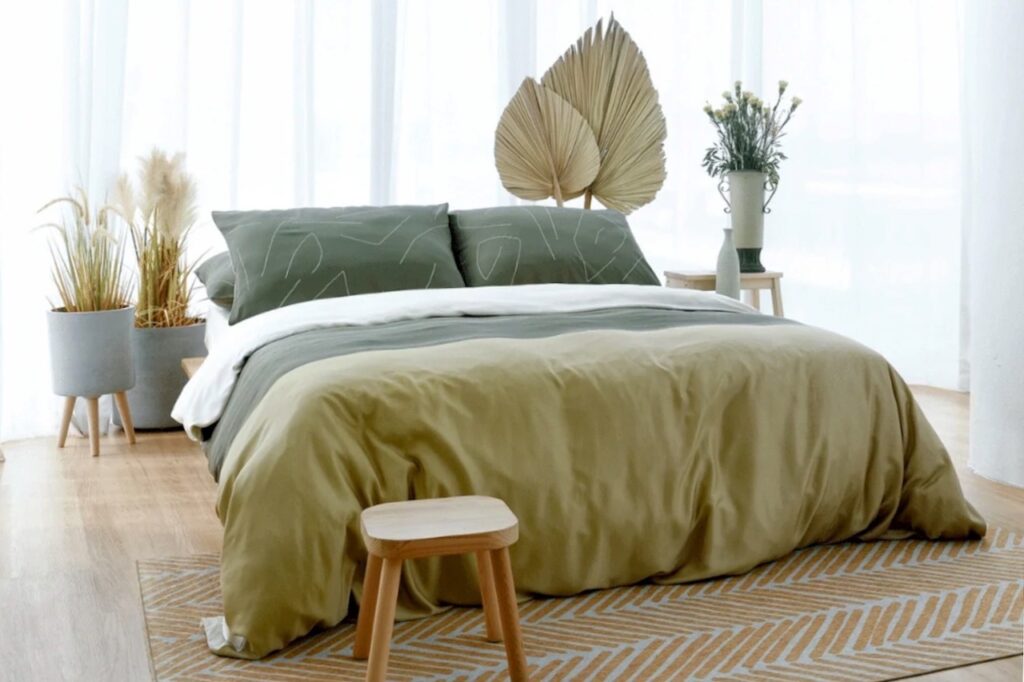 Sustainable Hospitality Industry in Malaysia
It's inspiring to see businesses working towards a sustainable hospitality industry in Malaysia but for that to continue, consumers need to support them. It's time we started asking more questions, celebrating current efforts being made and providing support wherever we can to enable such practices to continue.
Start with you. Start by examining your own consumption. Start small. Just start.