Artisan's Playground by COOKHOUSE
Words: Rebecca Cannon
Photos: Monica Tindall
Do you dream of a place where you can invite all your friends and keep every one of them satisfied? Do you desire an area with various gourmet food and beverage choices, seating arrangements, a mix of old-fashioned service and cutting-edge technology, is just as suitable for a caffeine-fuelled brunch as it is for a wine-paired chef's table and is easy to get to? Artisan's Playground by COOKHOUSE is the answer to your conundrum.
Artisan's Playground by COOKHOUSE
Artisan's Playground by COOKHOUSE can quickly be summed up as a gourmet food hall with a relaxed restaurant table set up. Providing the latest in high-end cooking equipment (think Josper grills, wood-fired ovens and much more), it's not only "kitchen goals" for many a chef but a fantasy for home cooks too. This is the way of the future. Speaking of the future, there are robot servers to bring you food, which can be ordered at any time via phone (allowing you to move tables at a whim) or ordered at the big screens at the front. Human waiters are easy to find, and their main job is to interact with people creating a joyful ambience.
Inside Artisan's Playground by COOKHOUSE , the atmosphere is as variable as the people of Malaysia. If you prefer a casual session with your friends, there is an outdoor balcony overlooking the River Sungai Batu. If you'd rather have an intimate experience for a group, there are private dining rooms. If you're keen on air-con, the one inside is pleasantly powerful, and the seating can vary from benches with kitchen views to traditional tables and low chairs. Artisan's Playground by COOKHOUSE will please even your fussiest friends and all of them, all at once.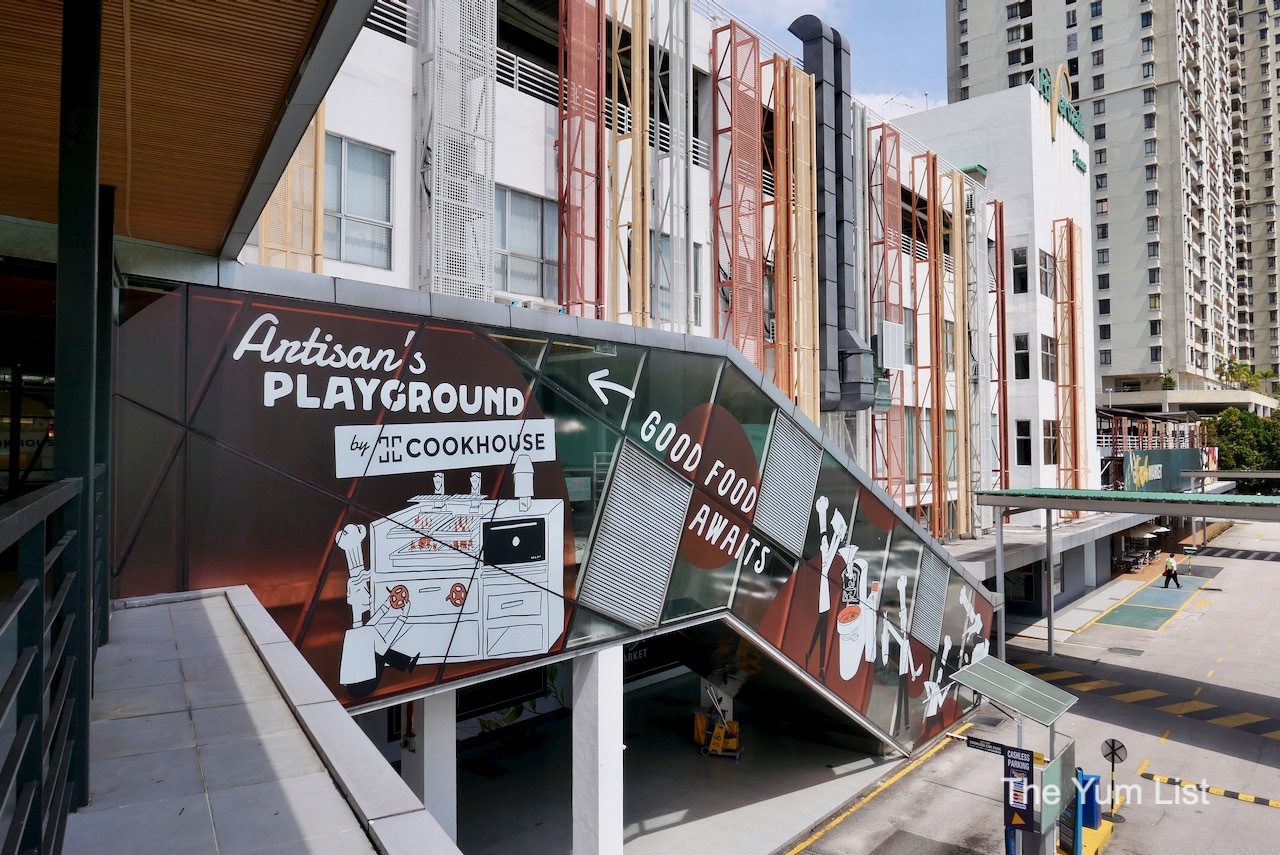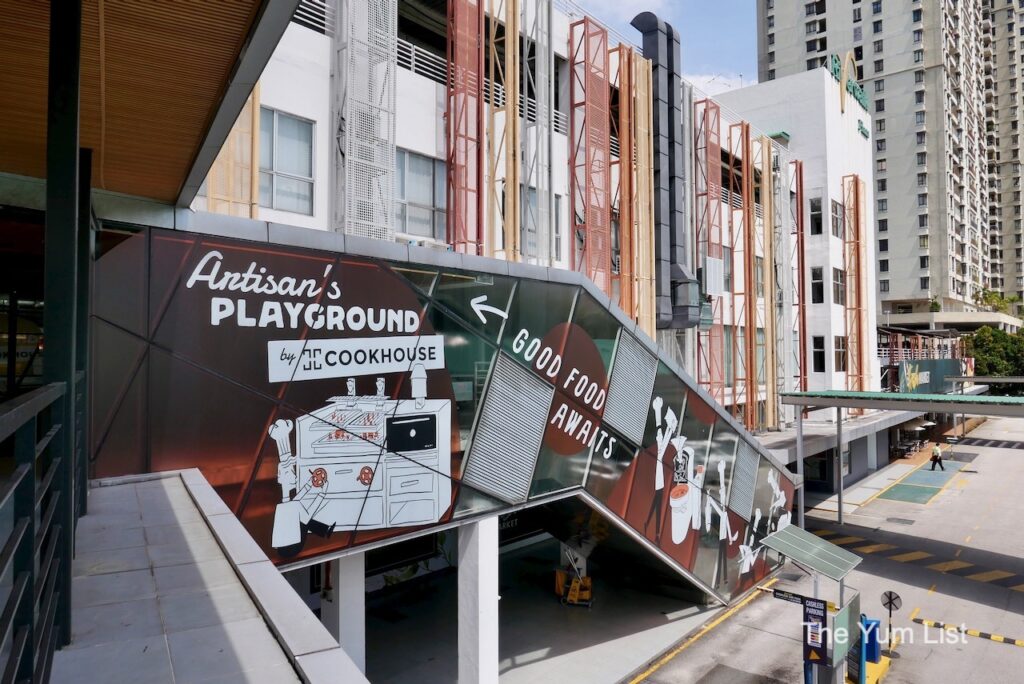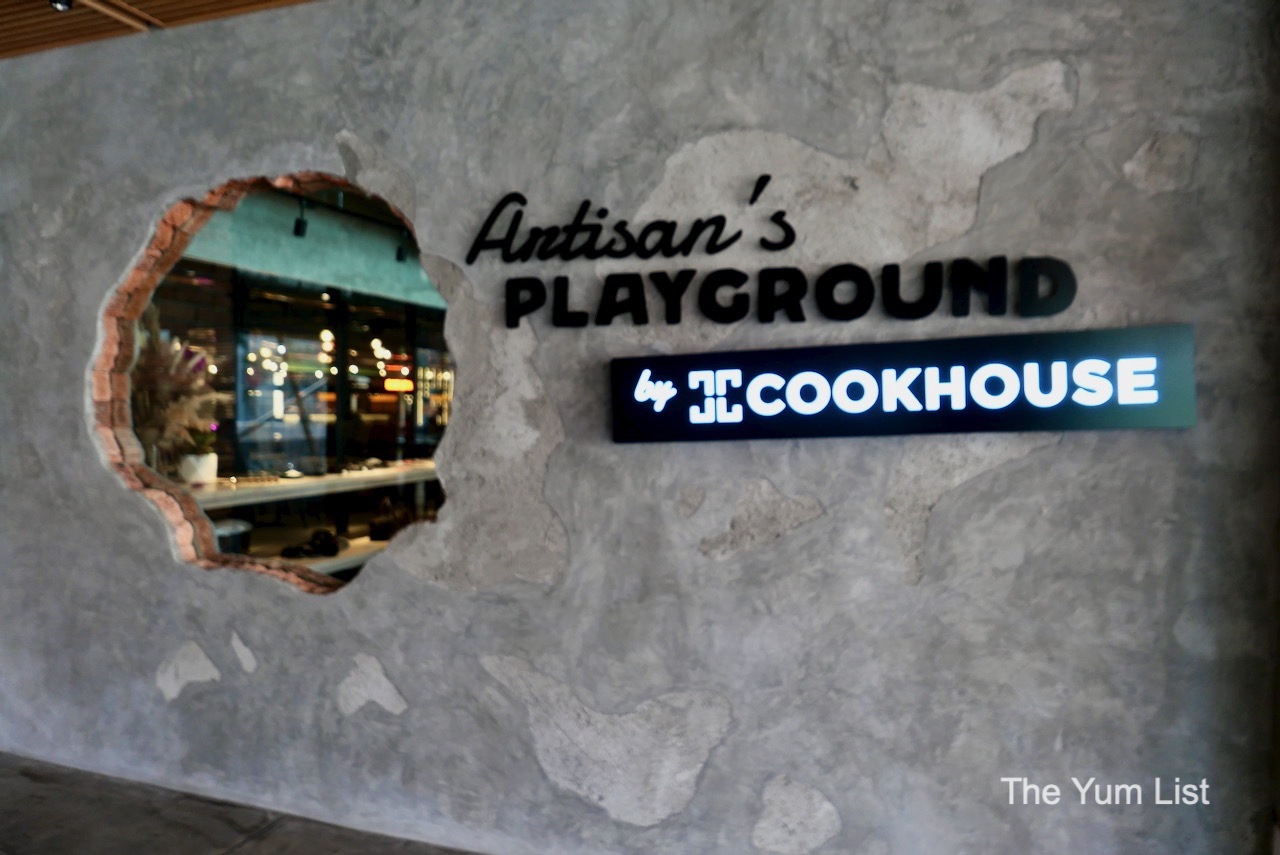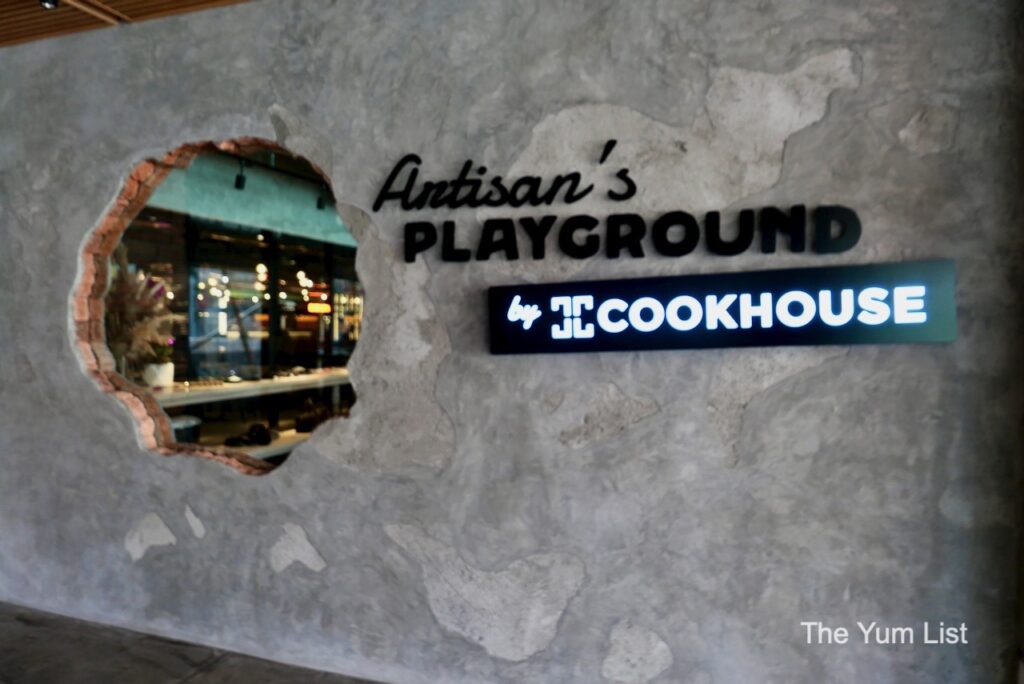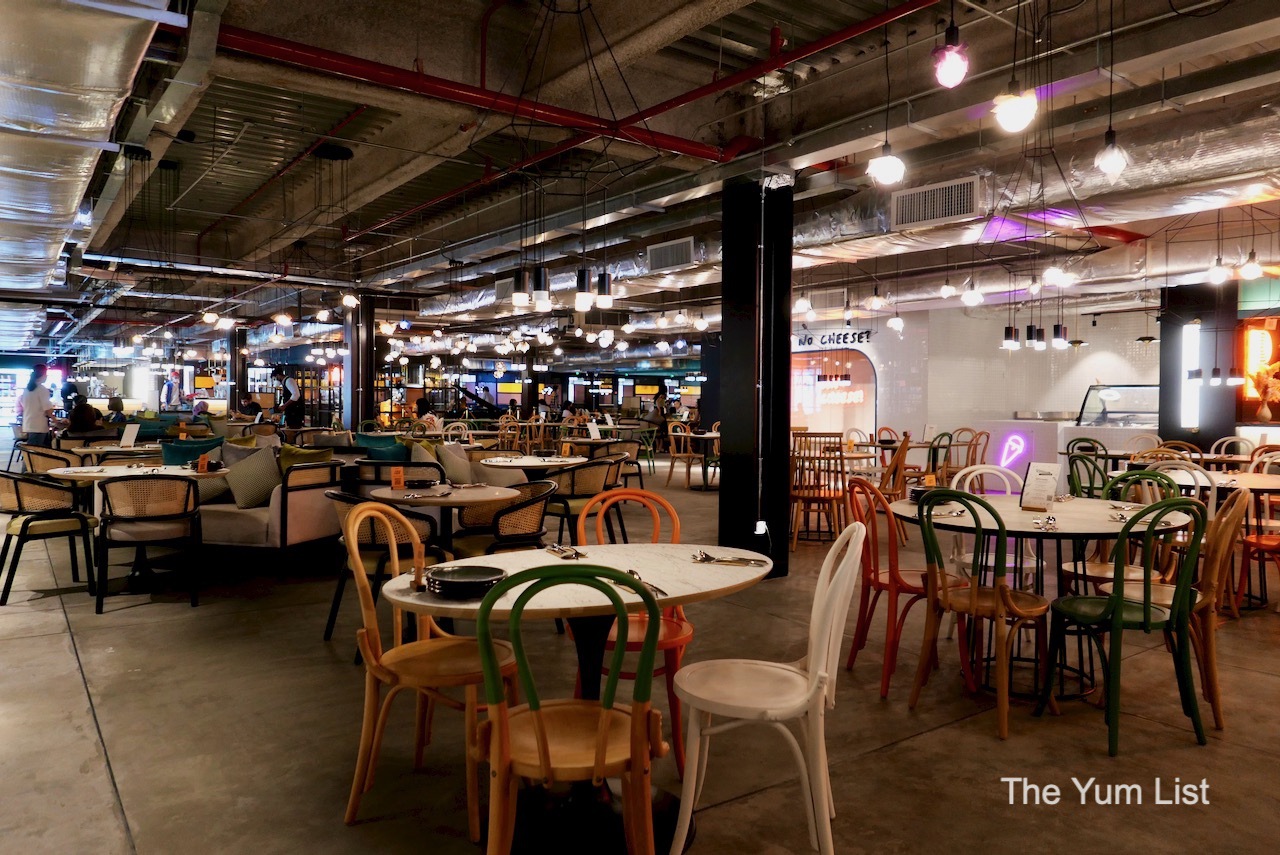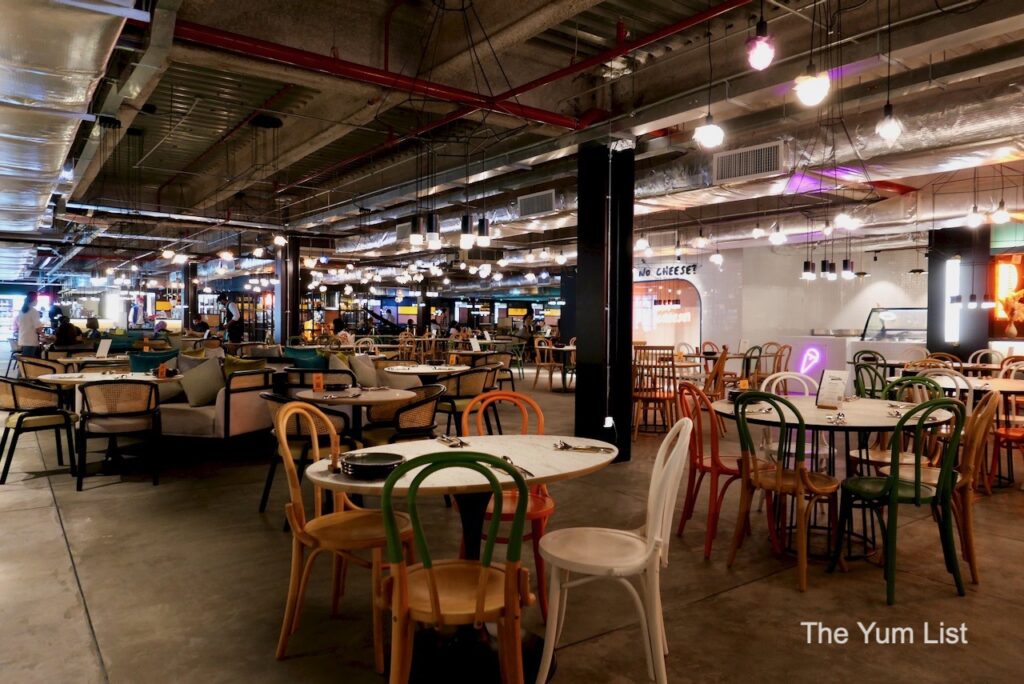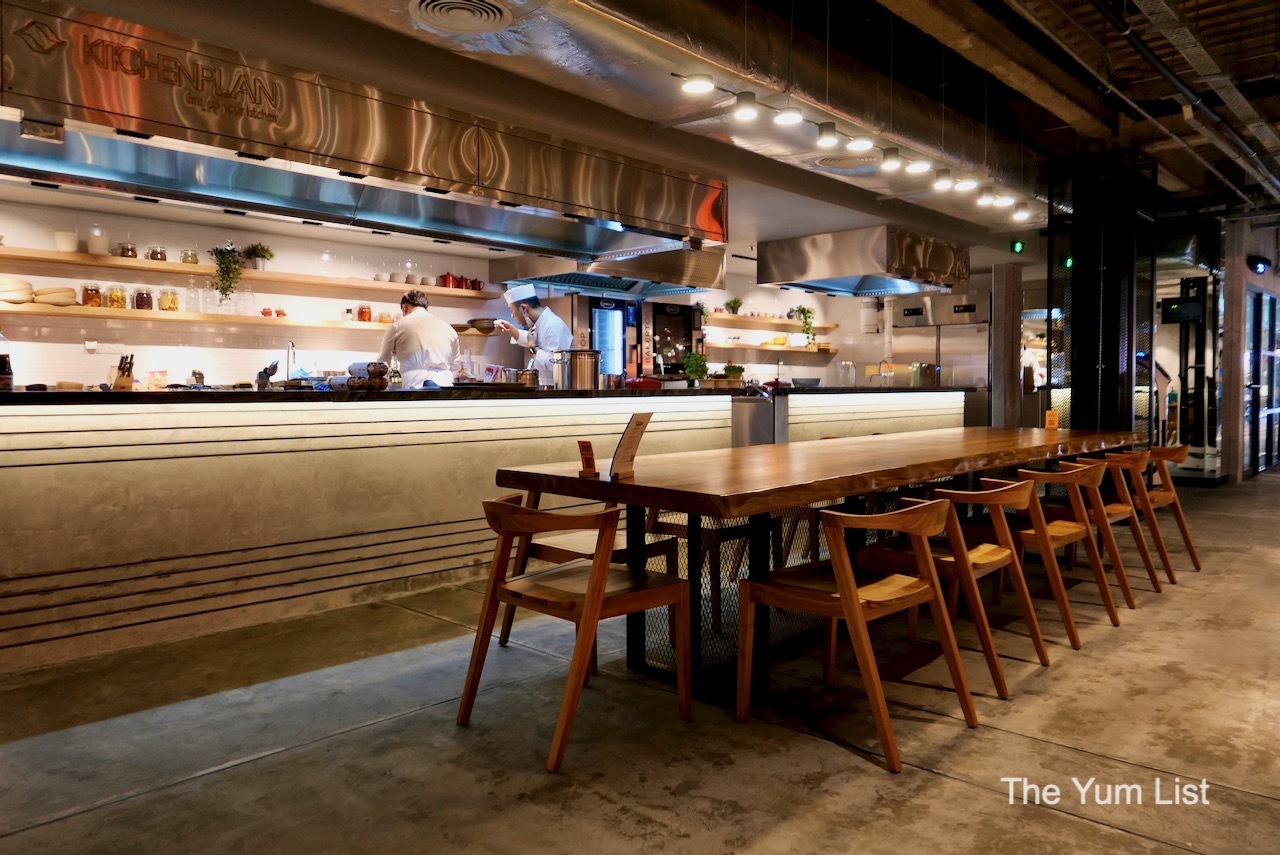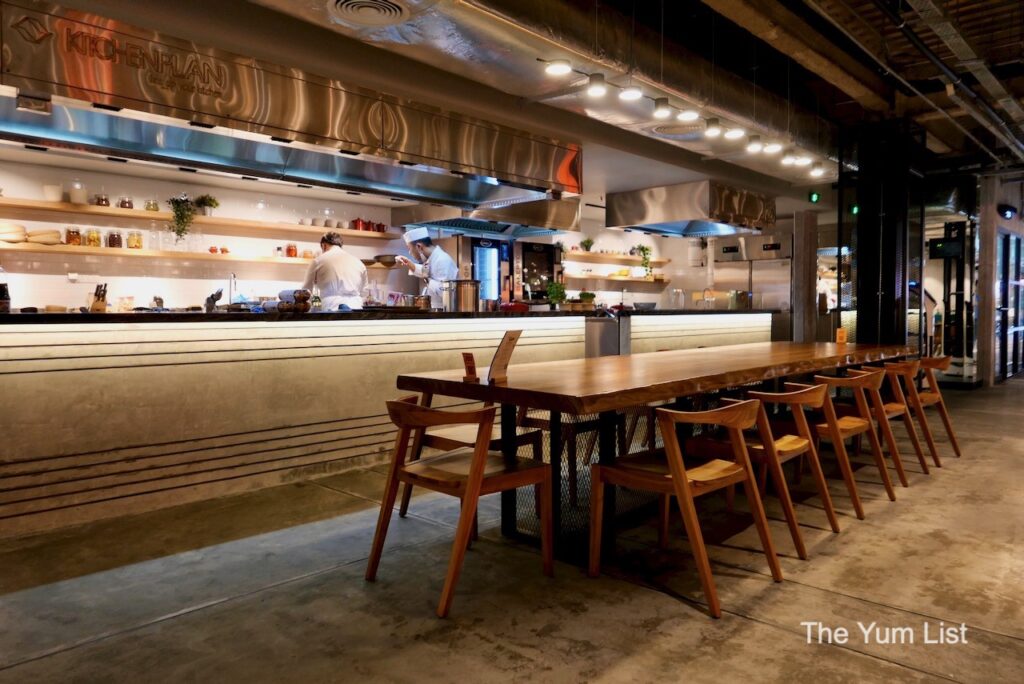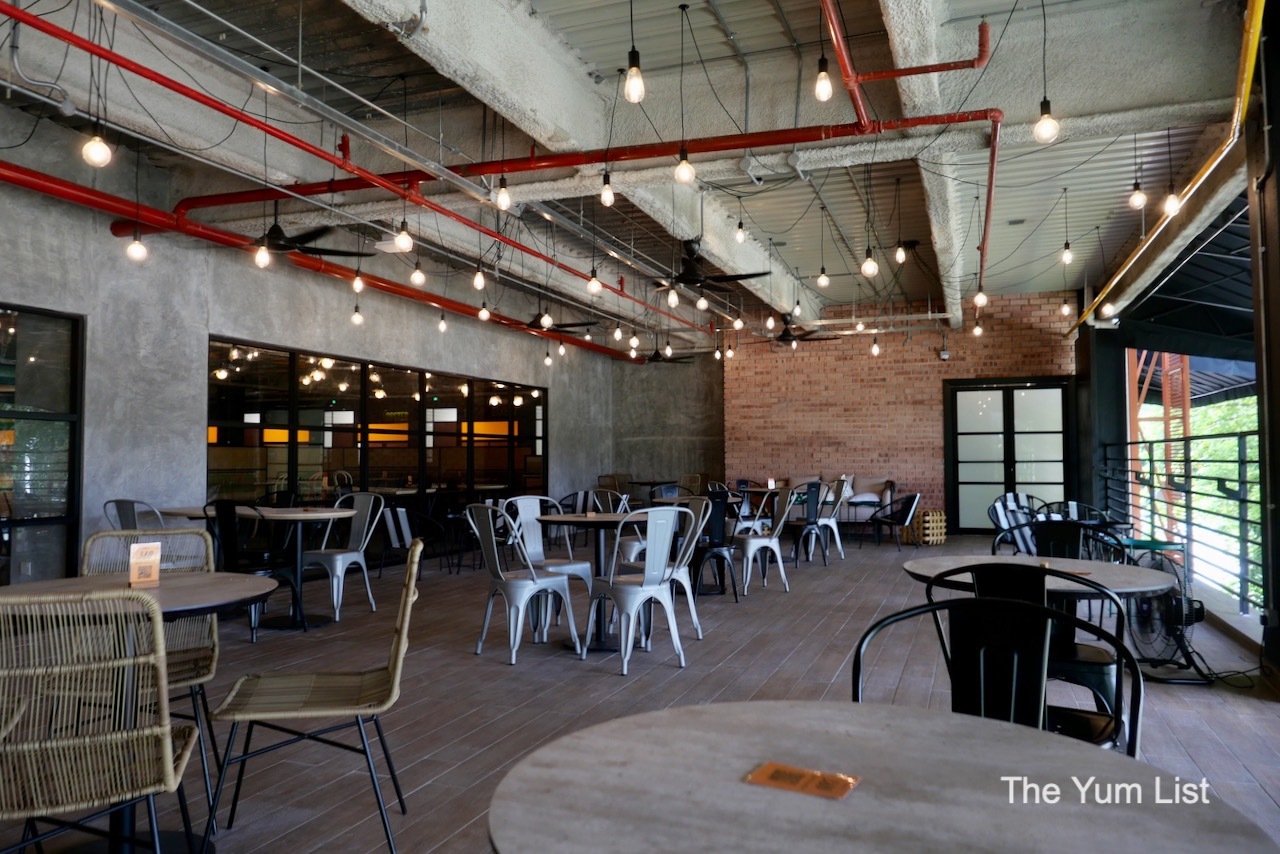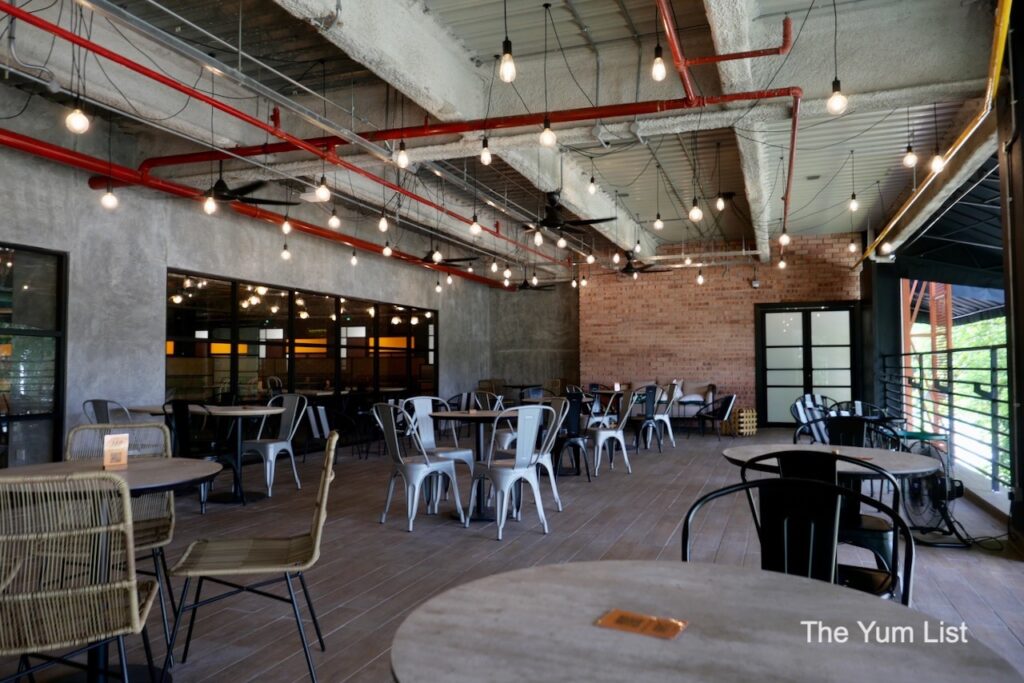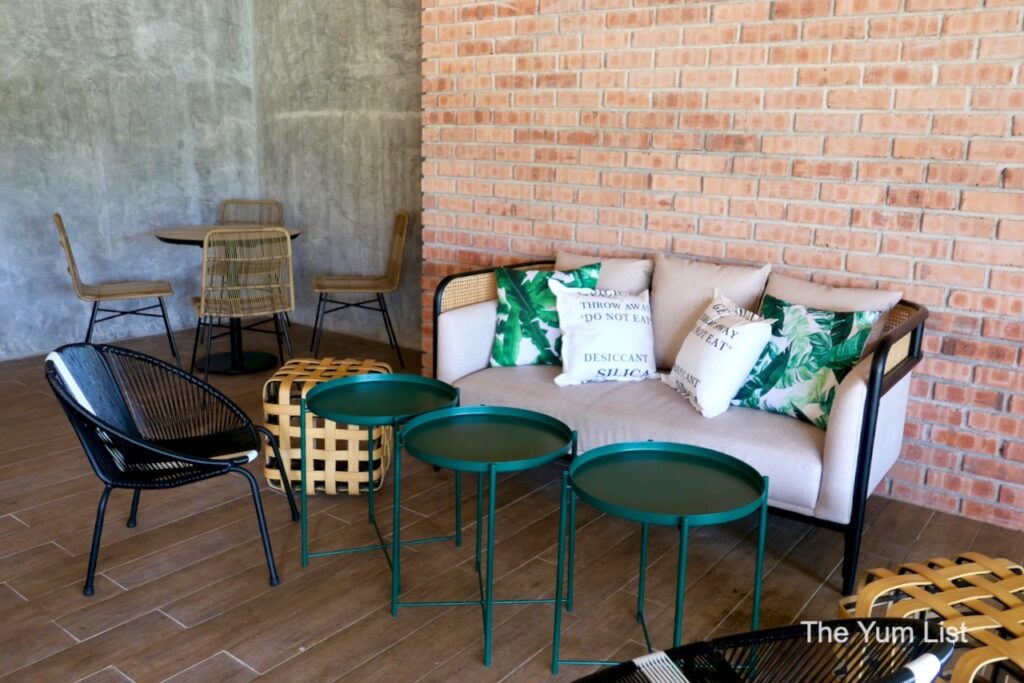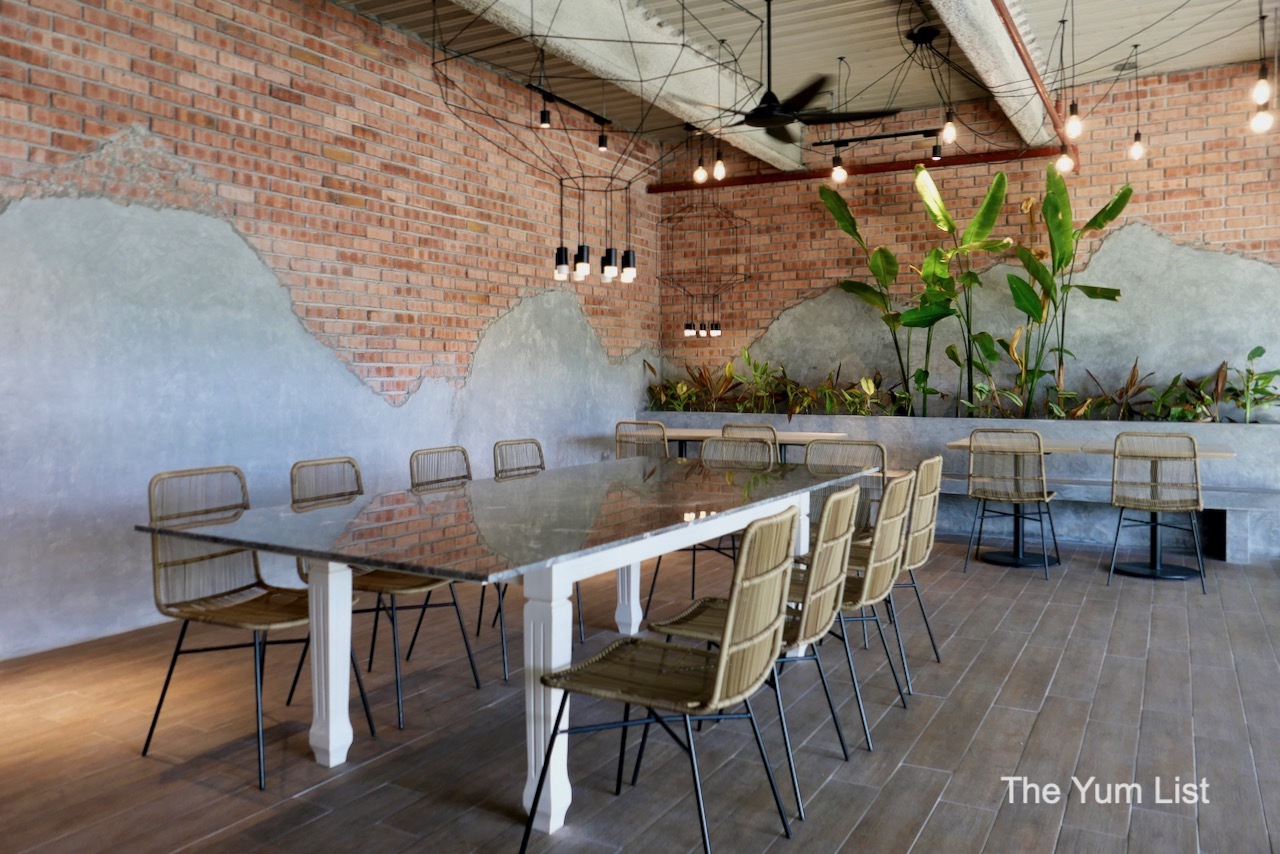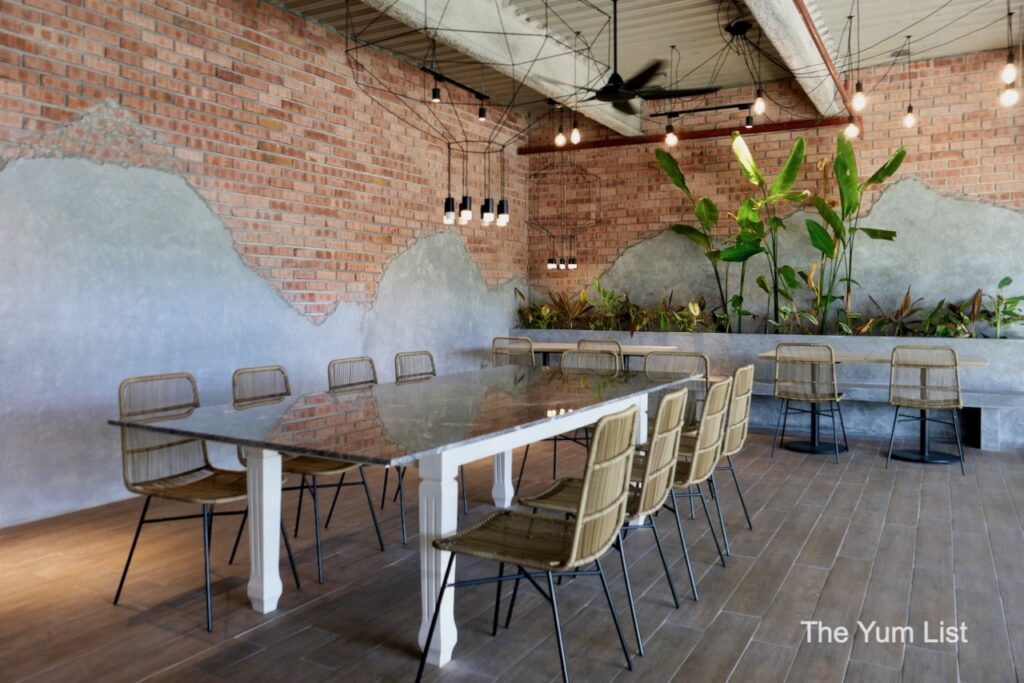 Food & Beverage at Artisan's Playground by COOKHOUSE
As food and beverage tenants move in, we're excited to find some of the city's top chefs using COOKHOUSE , indeed as their artisan's playground. We've already visited the fabulous Burnt & Co., by the team behind Skillet & Beta, and today we try a few more exciting ventures.
Drum Roaster Coffee
First stop, coffee! Drum Roaster Coffee is serious about its brew. It is a micro-roaster focusing on hand-crafted, small-batch coffee with beans toasted on site. You can see their equipment if you enter via the main entrance at the top of the escalators. Mon was happy with a Latte (RM 11) to get kickstart the morning, and also enjoyed their house-brewed Kombucha (RM 13). I found the Mocha (RM 13) and Estraordiberry (RM 15, header photo), sweeter options, right up my alley. The mocha is what you might expect – a milky, rich chocolatey drink. The Estraordiberry is a sweet, cold coffee beverage resembling a cocktail in presentation with a garnish of blueberries.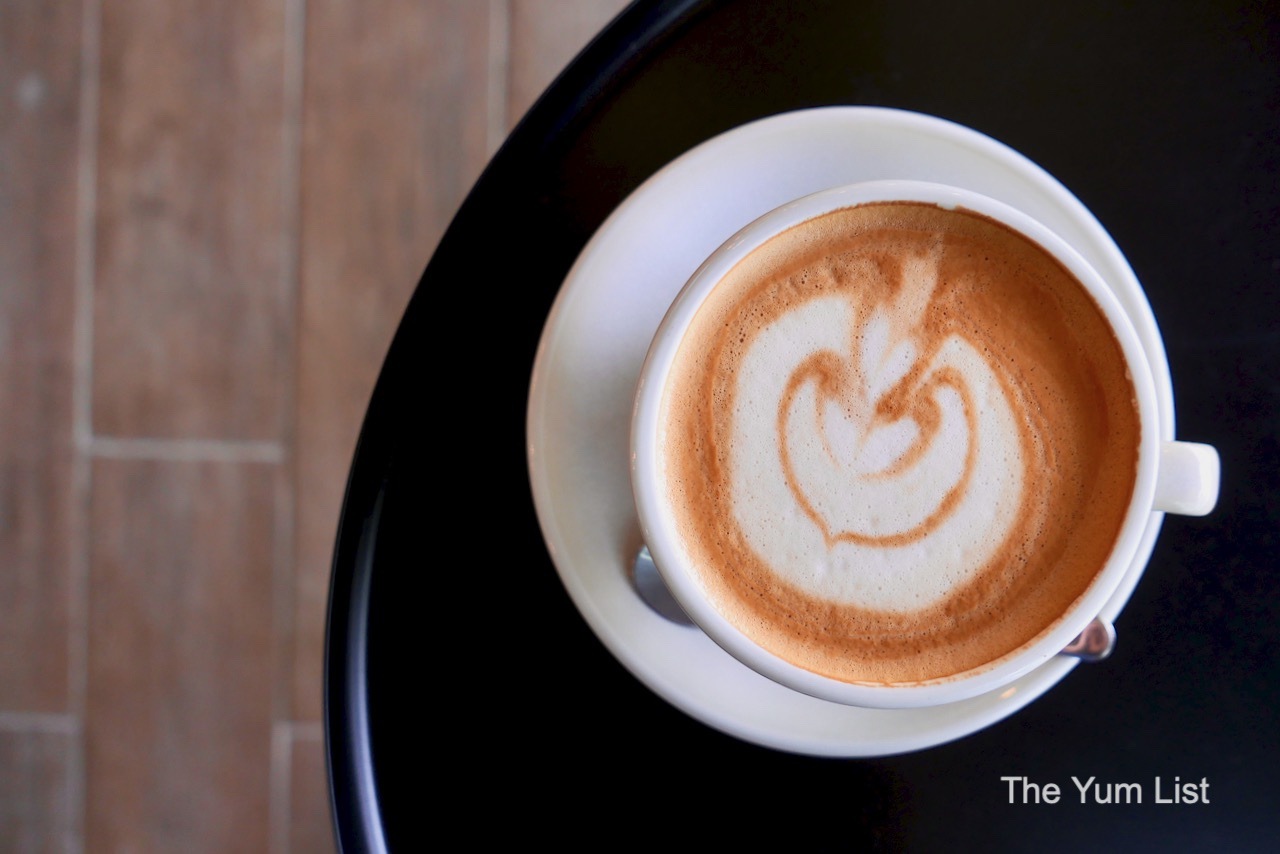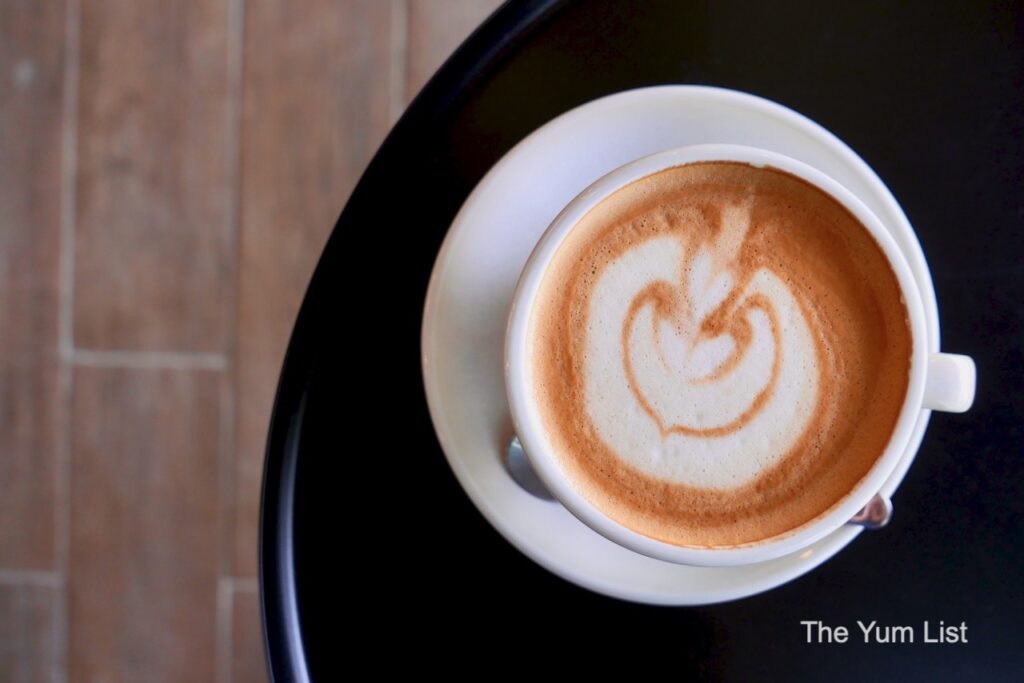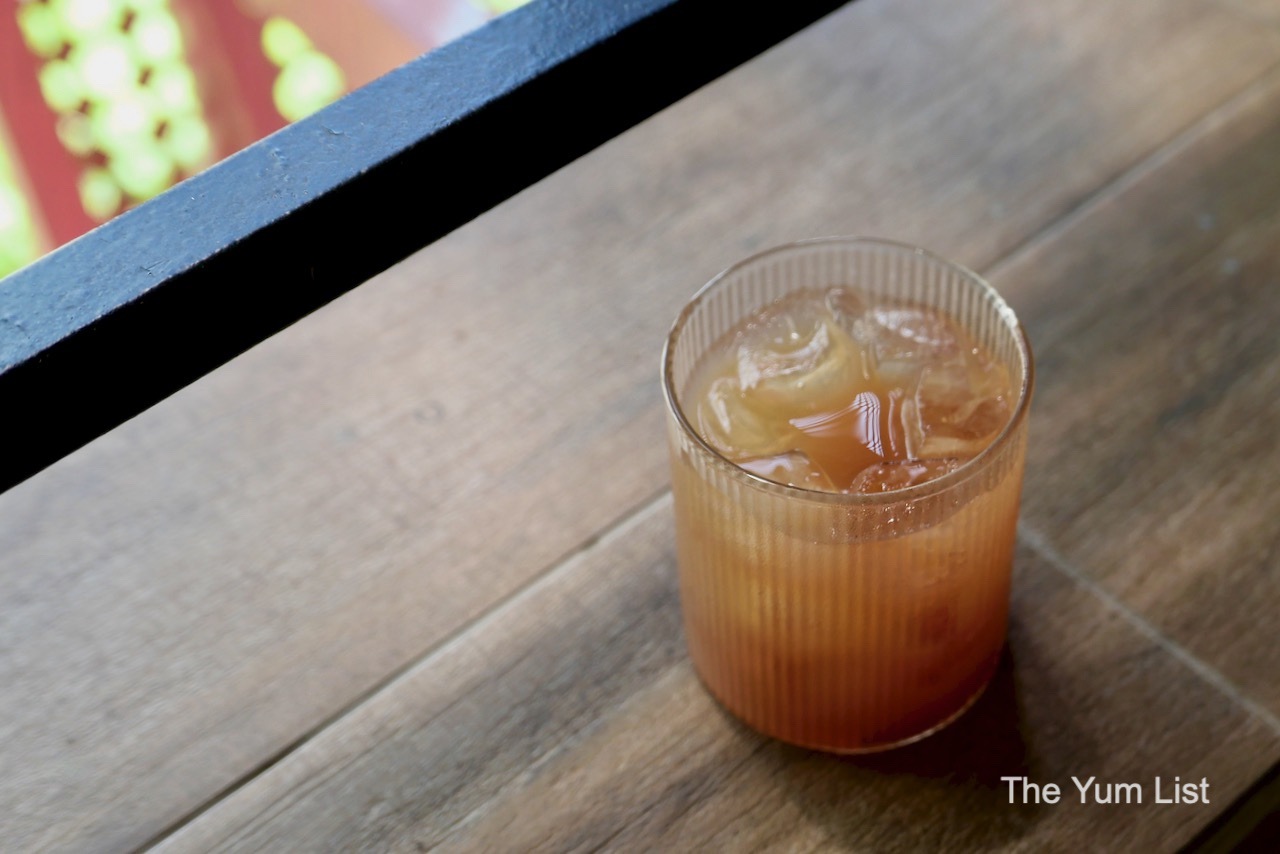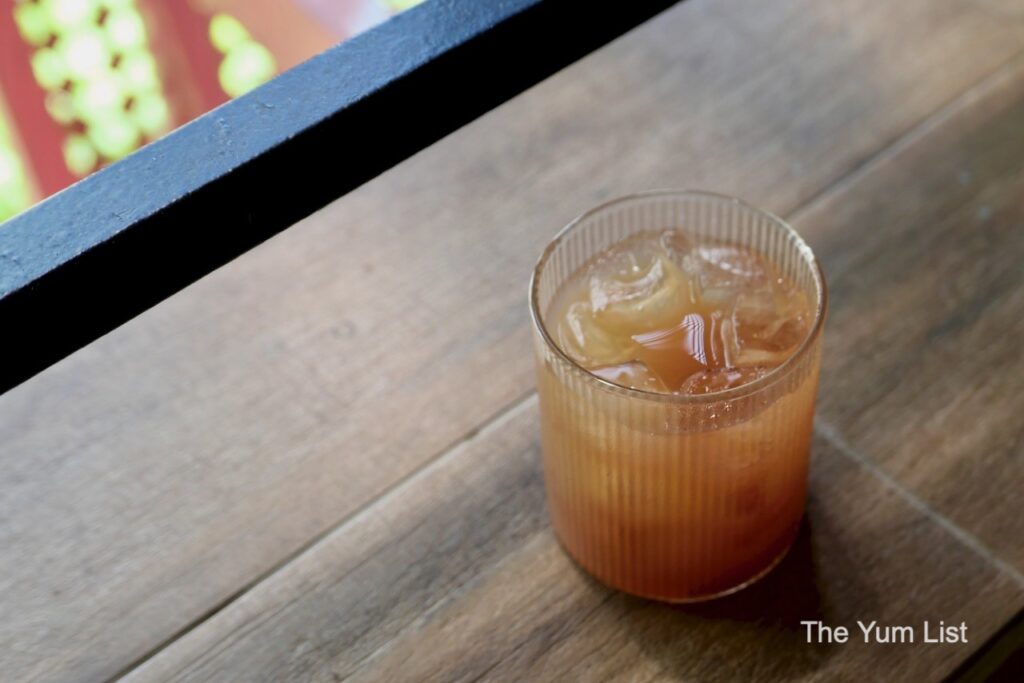 Mabel
Mabel offers casual dining with dishes that are easy to share. From Mabel, we tried Onion Mousse and Toast (RM 11), Creamy Clams and Mussels (RM 28), and the Beef Eye Fillet (RM 38). The onion spread and toasted sourdough slices were a great starter or light meal. I loved the strong onion flavour, and it had the right consistency to be spread over bread. The molluscs were fresh, which is what counts for seafood. The clams and mussels stood like buds waiting to be picked from their shells already doused in a creamy white sauce with mushrooms and candied orange peel. Brioche grissi is provided to better soak up and enjoy this delicacy. Lastly, meat-lovers should find the tender, flavour-packed slices of beef a standout. The delicious chimichurri sauce was an excellent complement that we'd be happy to bottle and take home.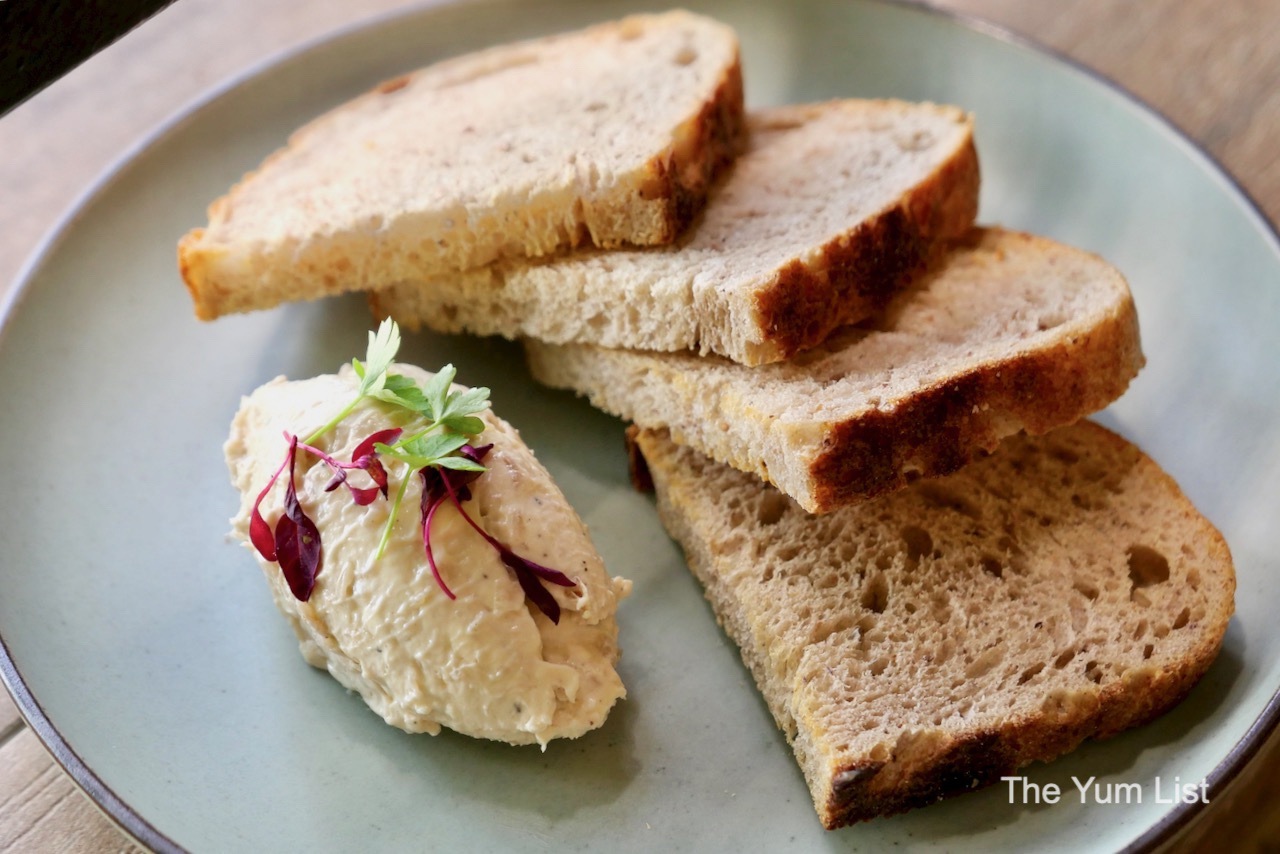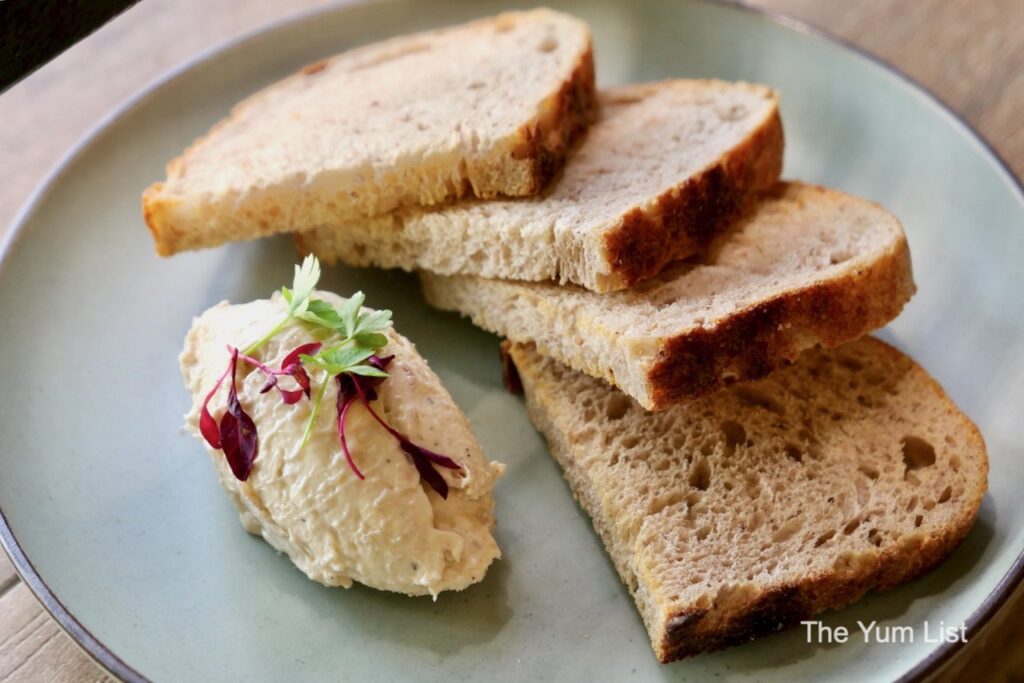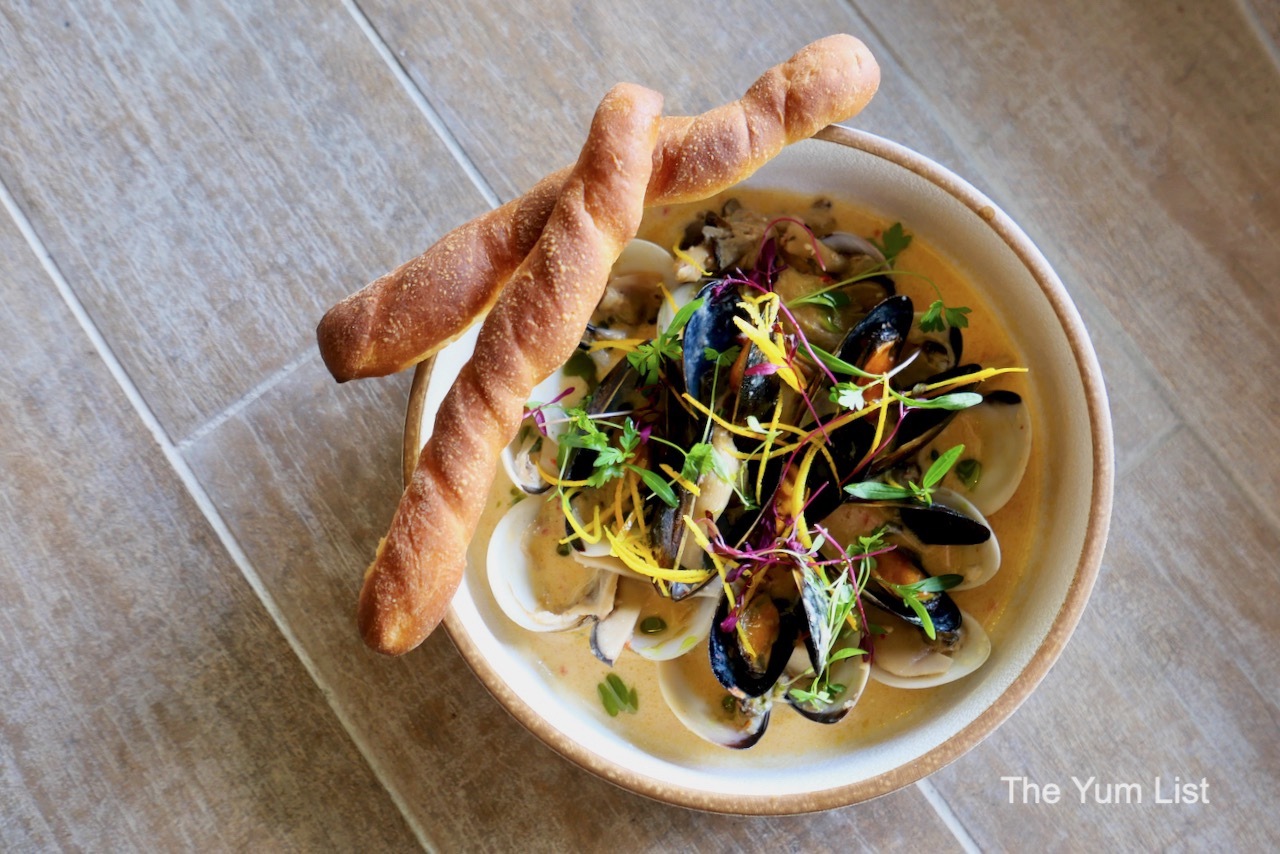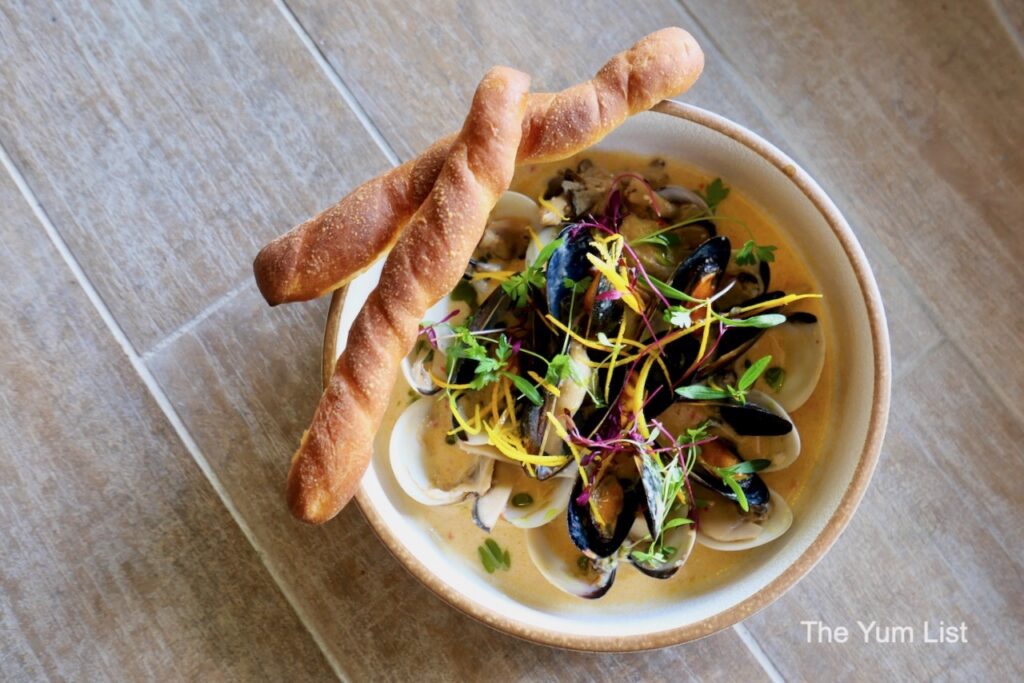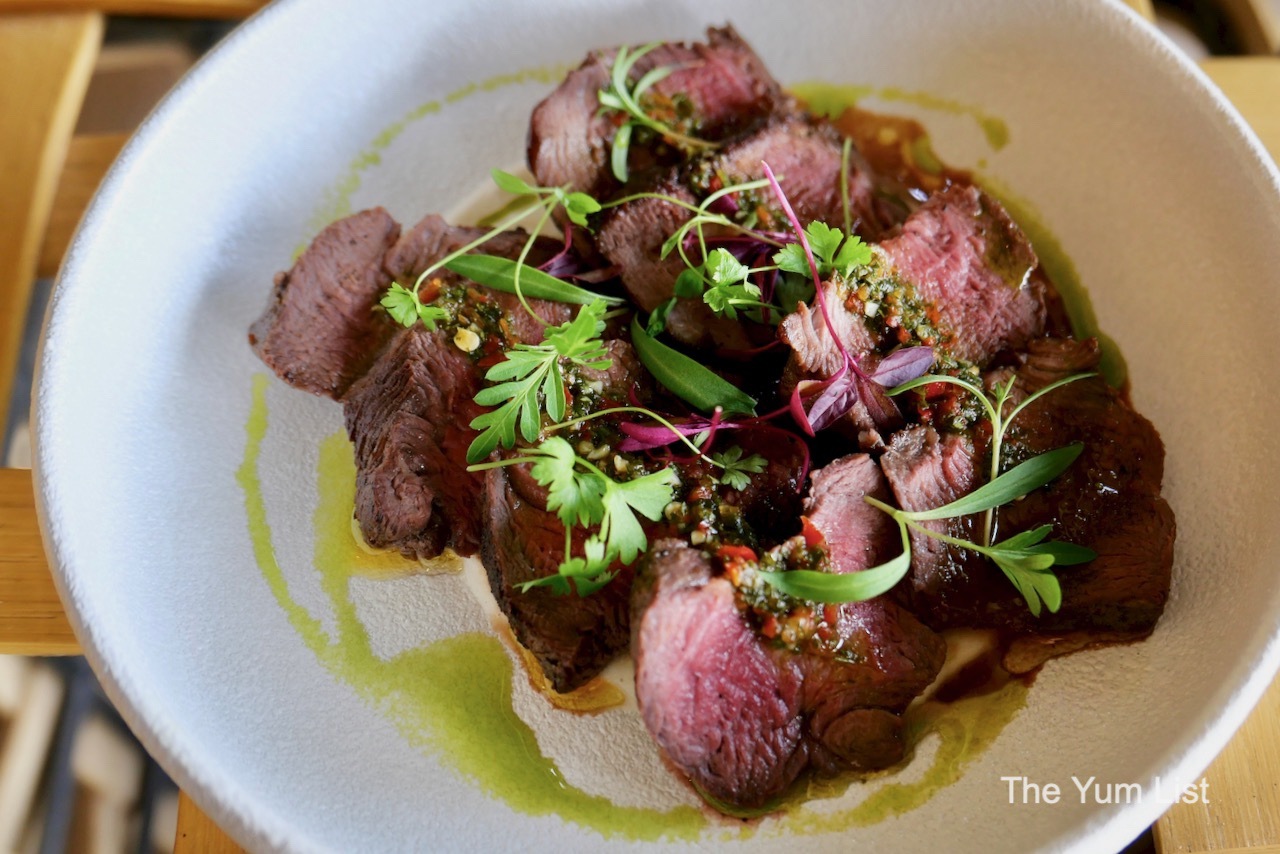 Tucker
Tucker offers Melbourne-inspired café dishes that are intriguing and filling, an excellent selection for brunch. The Quinoa and Barley Salad Bowl (RM23) makes a great main despite being labelled 'a salad'. I loved the chewiness of the barley mixed with a variety of textures thanks to roasted pumpkin, cucumbers, pickled onions, rocket, sultanas, almonds, and daun selom (water celery). It's all topped with a lime-miso dressing – delicious. The Mushroom & Barley Fricassee (RM 28) again saw the brilliance of this grain celebrated. Chewy, creamy, and delightfully served with the sourdough of the day and a fried egg, this could be Mon's new fave brunch recipe. Additionally, Tucker is unashamed of serving you Hotcakes (RM 19) and leaves it up to you whether you call them breakfast, snack, or dessert. The hotcakes are warm and seasoned with orange curd and crushed pistachios for crunch, along with a berry compote and maple syrup.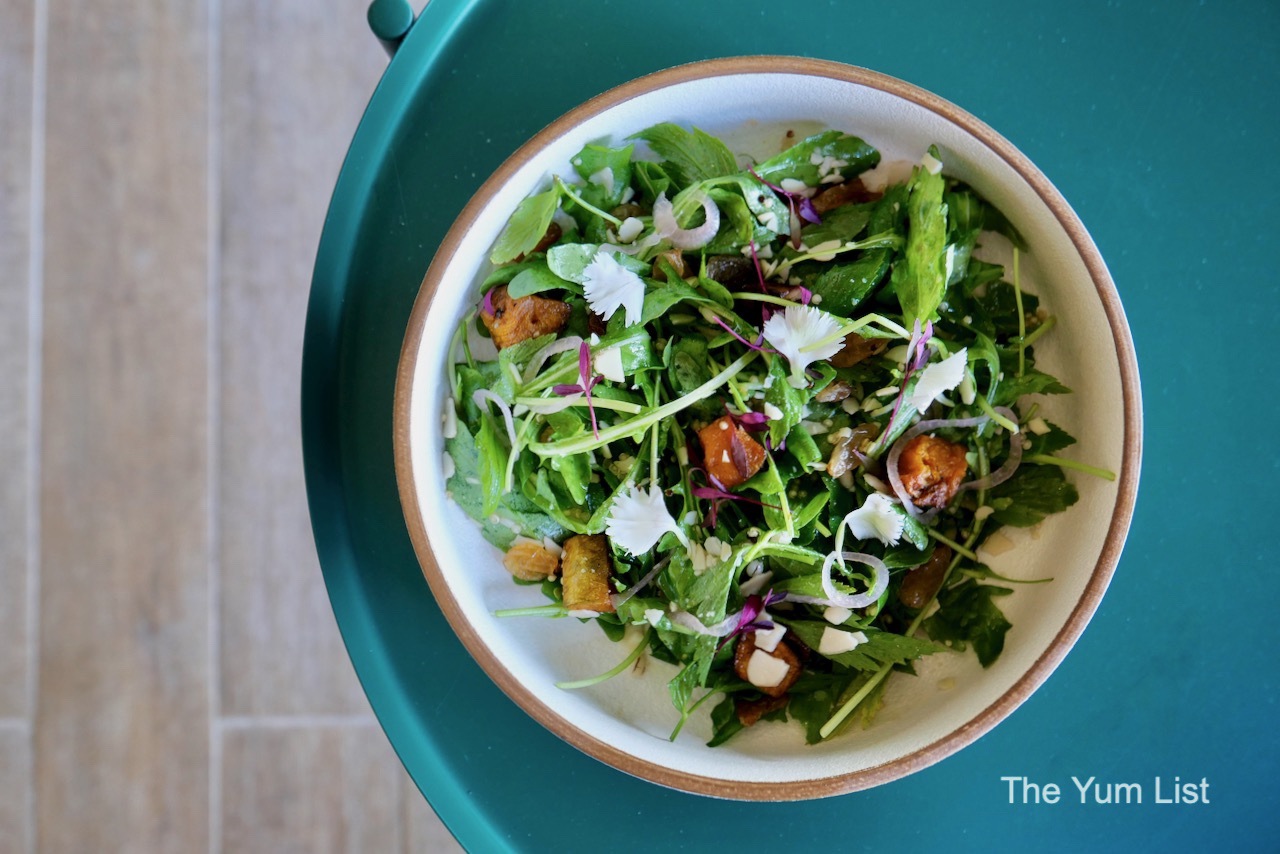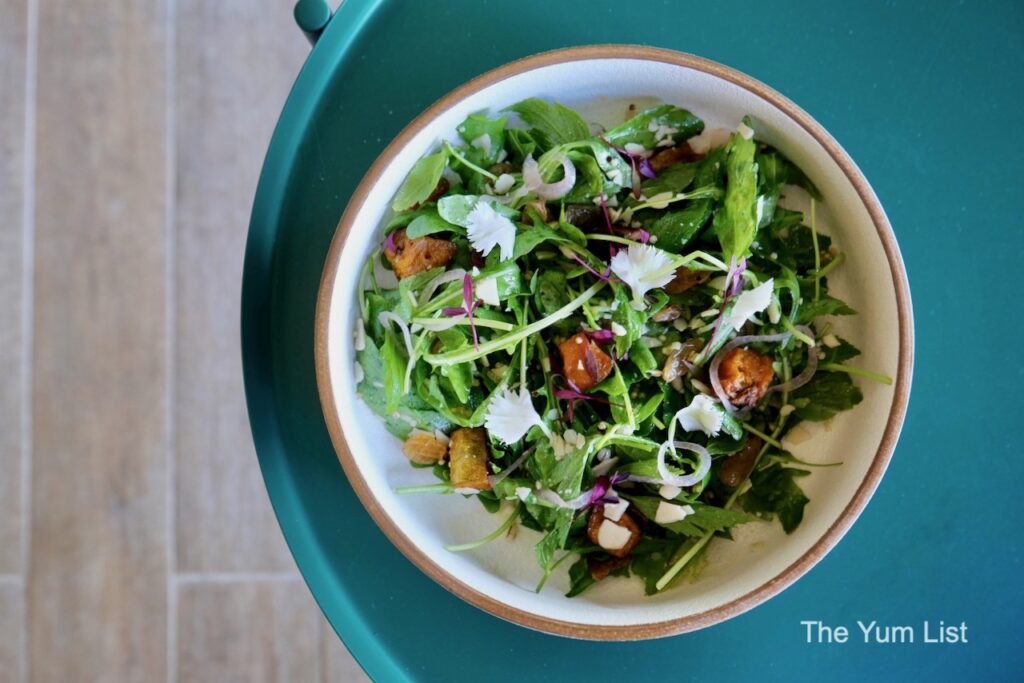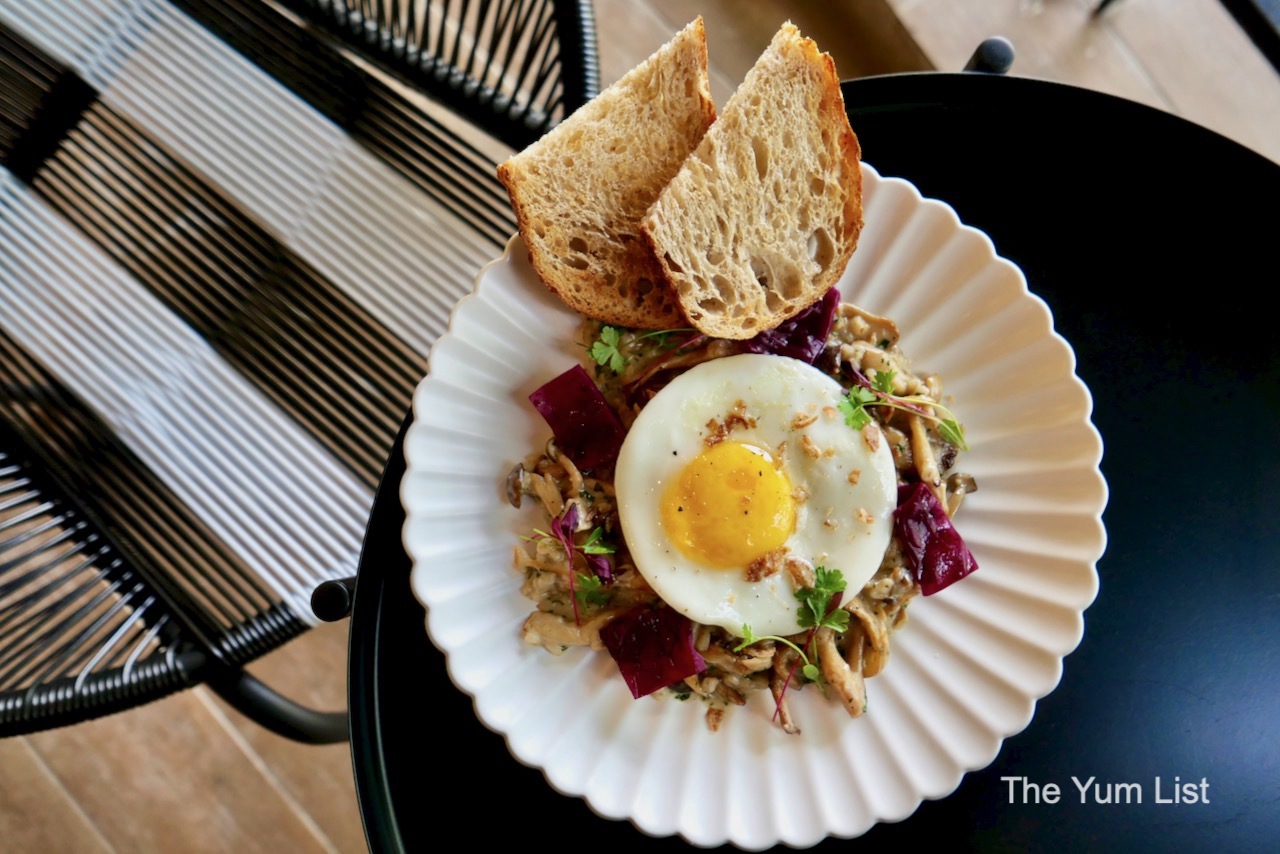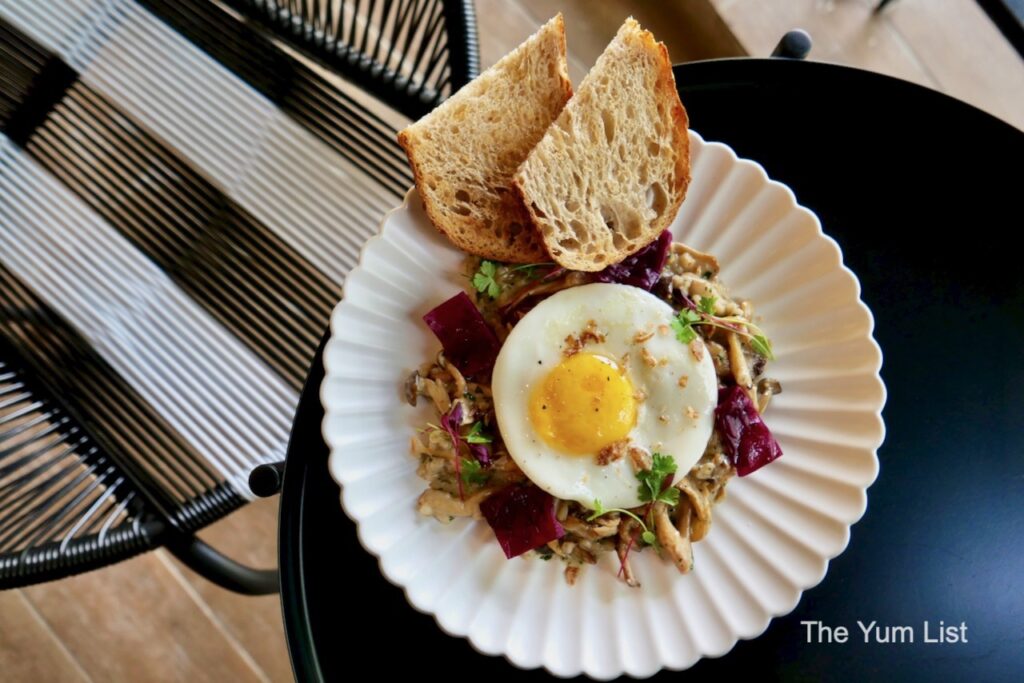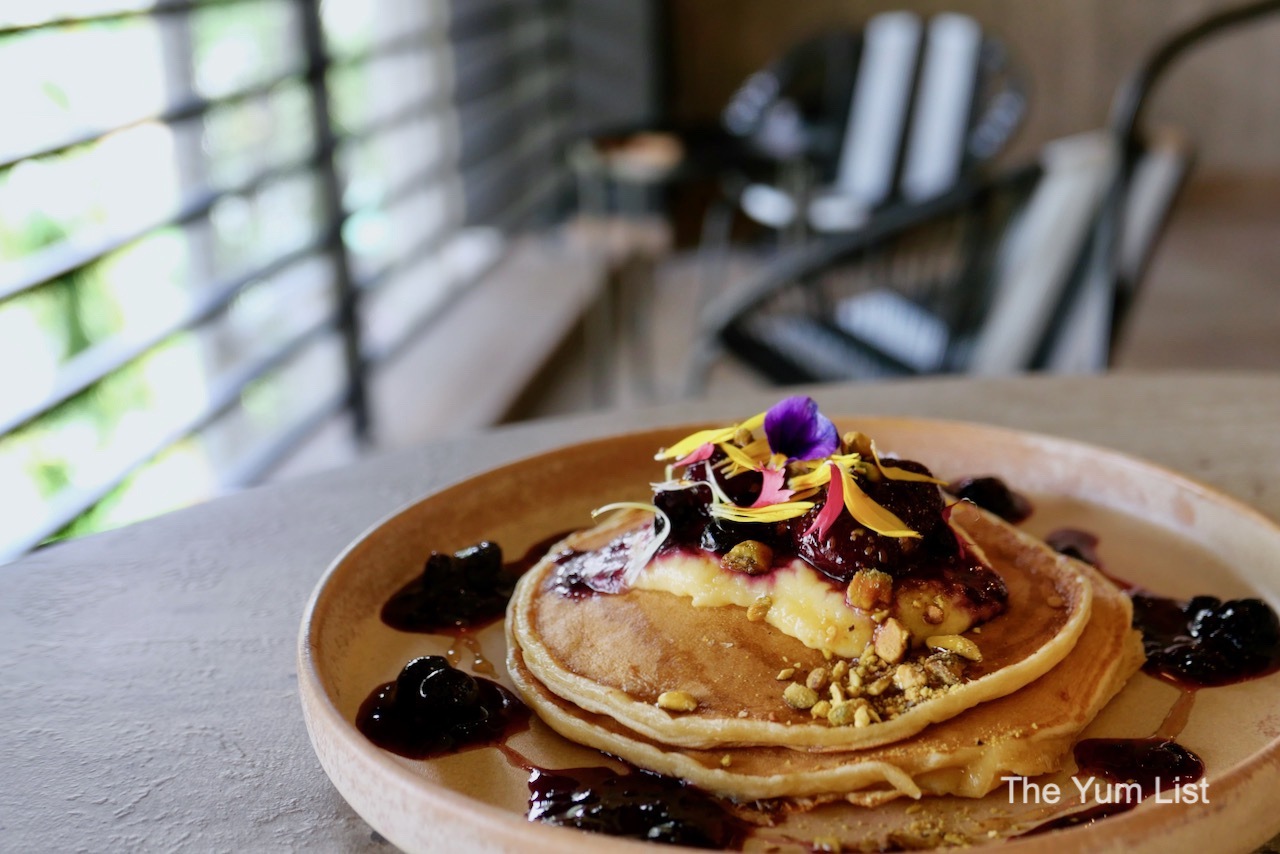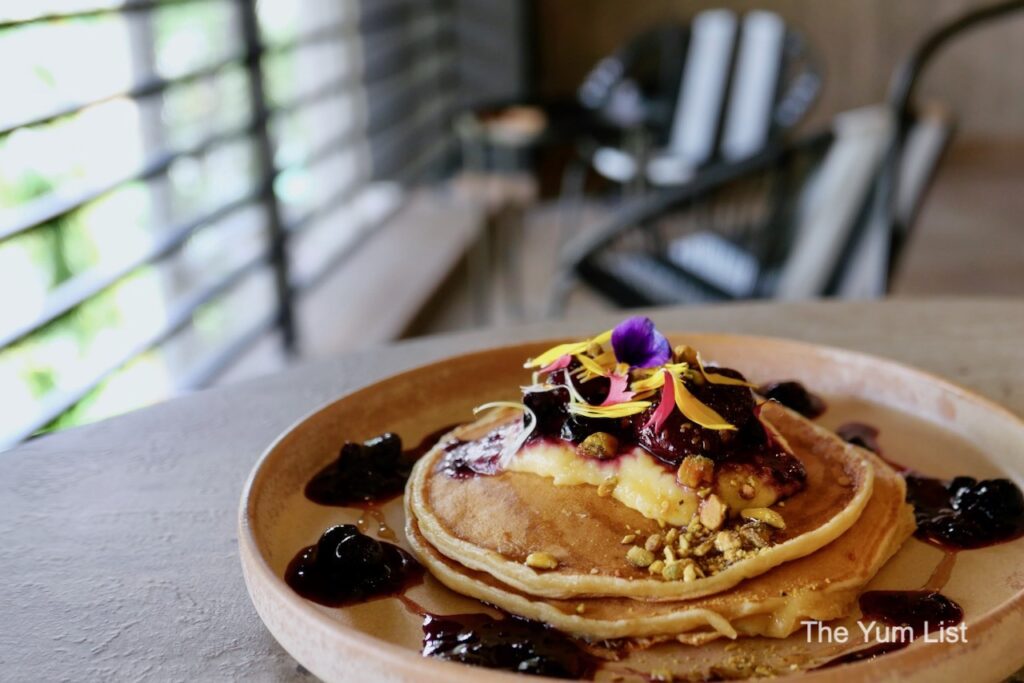 Pie Guys (pie, as in pizza)
Pie Guys are not serving Aussie meat pies but instead use pie to refer to hand-tossed pizza. Our single sampling from here, the Magic Mushroom (RM46/49, 9in/12in), gave us good reason to return for more. The magic is in how good it tastes. Maybe it's from the two types of cheese used, mozzarella and parmigiana. Or it could be the homemade sauce. Or perhaps it tastes so good from the medley of mushrooms. I don't know if they have a real Italian nonna out back, but they might do. I'll leave you to ponder this mystery yourself.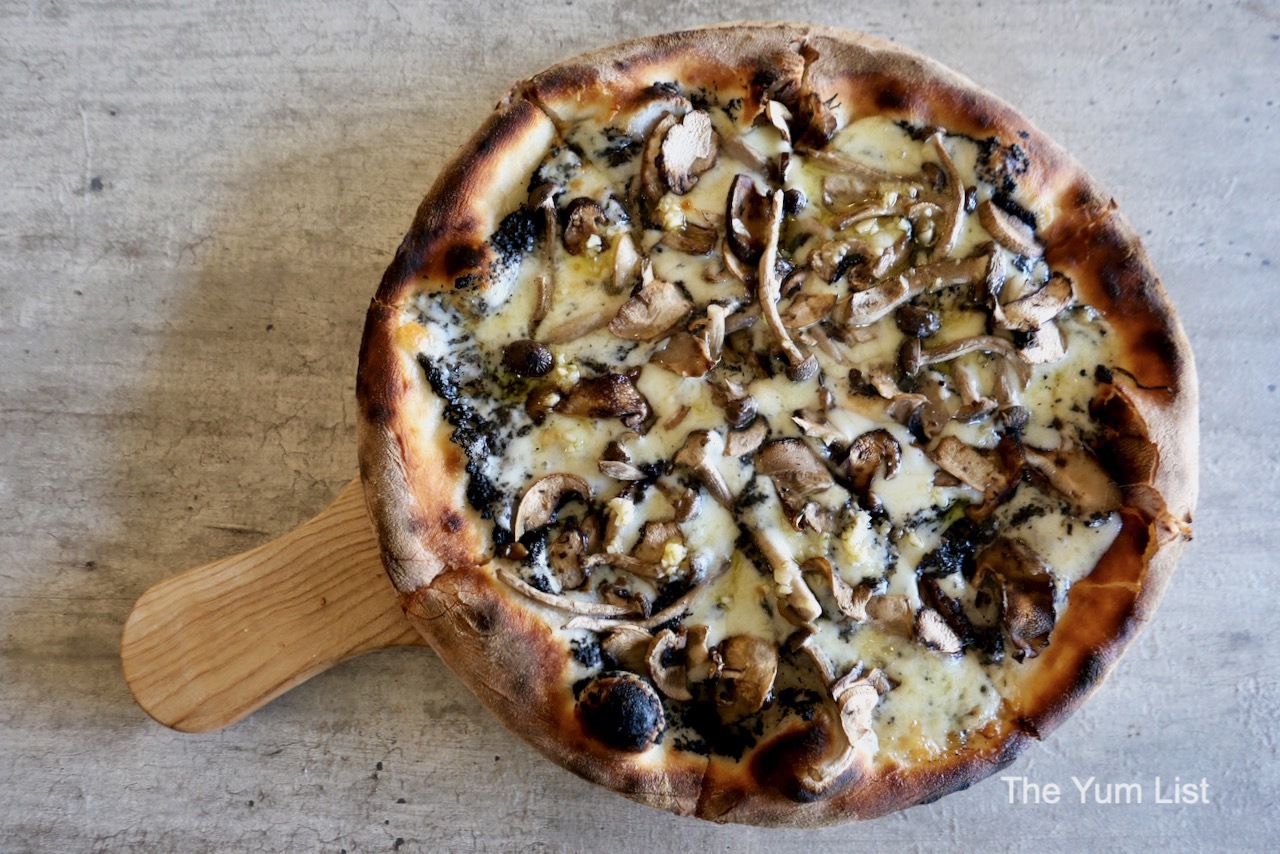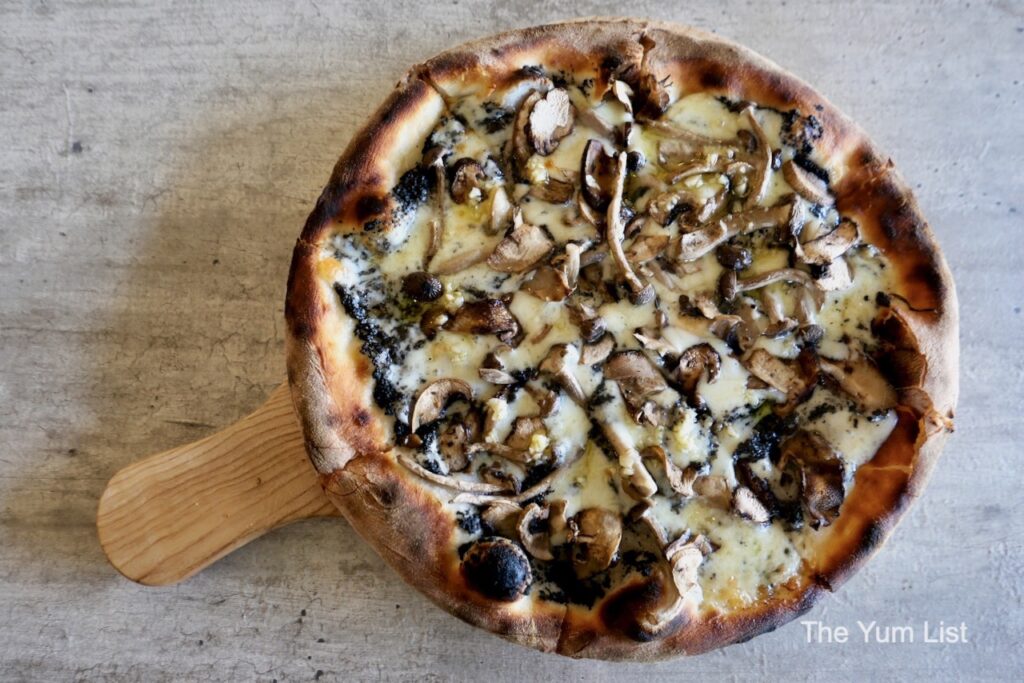 Victoria
Artisan's Playground by COOKHOUSE also has a variety of restaurants serving dessert, so to finish our gastronomic tour, we sampled the Satisfying Chocolate Tart (RM 25) from Victoria, and gelato from Oopsy-Icy. The chocolate tart had a delectable crunchy biscuit base that embraces the rich dark chocolate ganache (so good!). Oopsy-Icy makes its own gelato at RM 15 per scoop. The Pistachio and Bacio are sweet and nutty. They trick your mind into expecting a crunch that will never come as you bite into it. The vanilla is sweet and floral.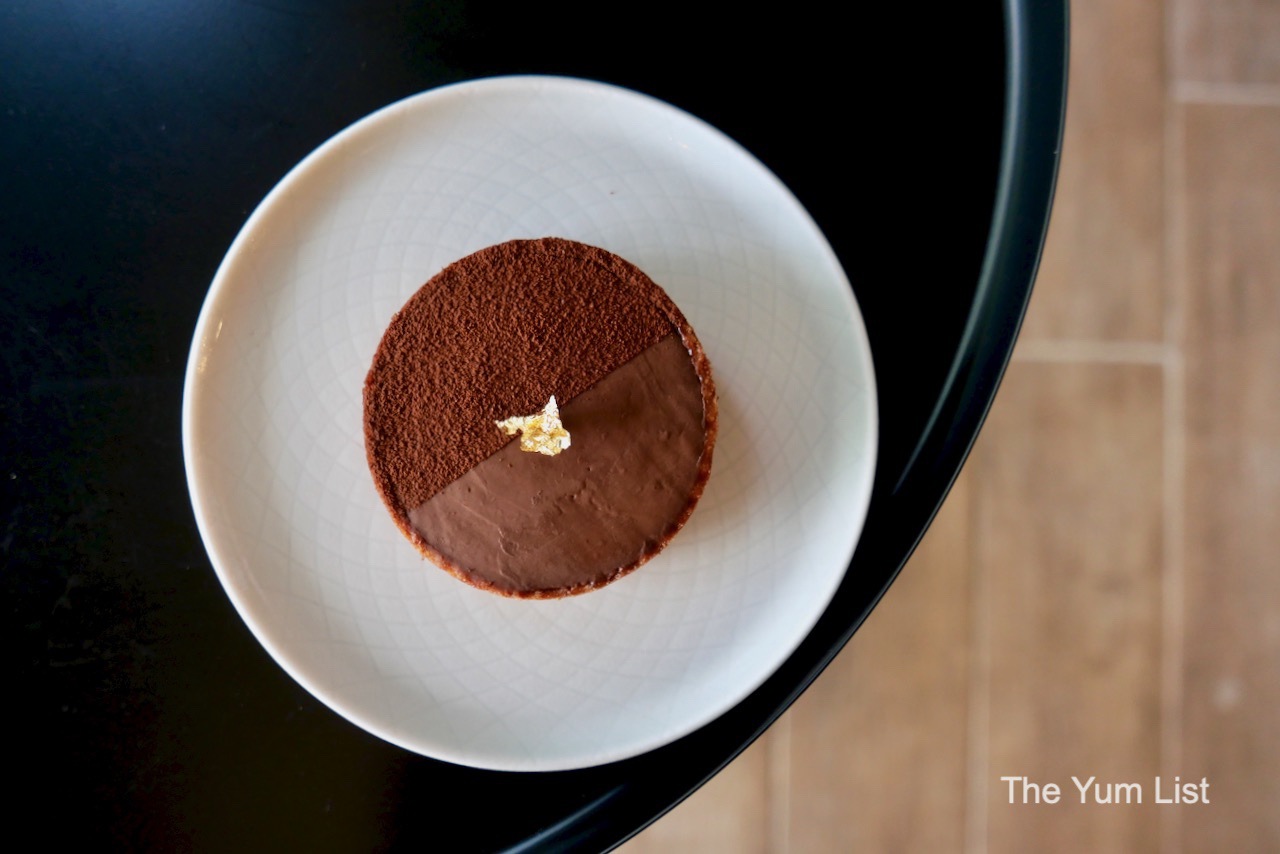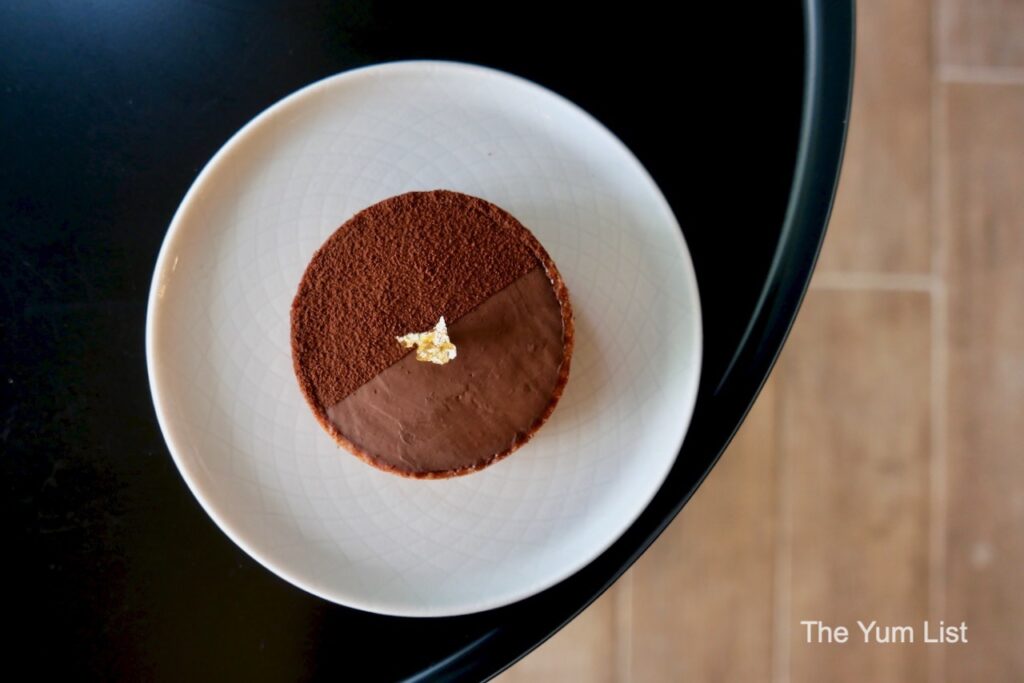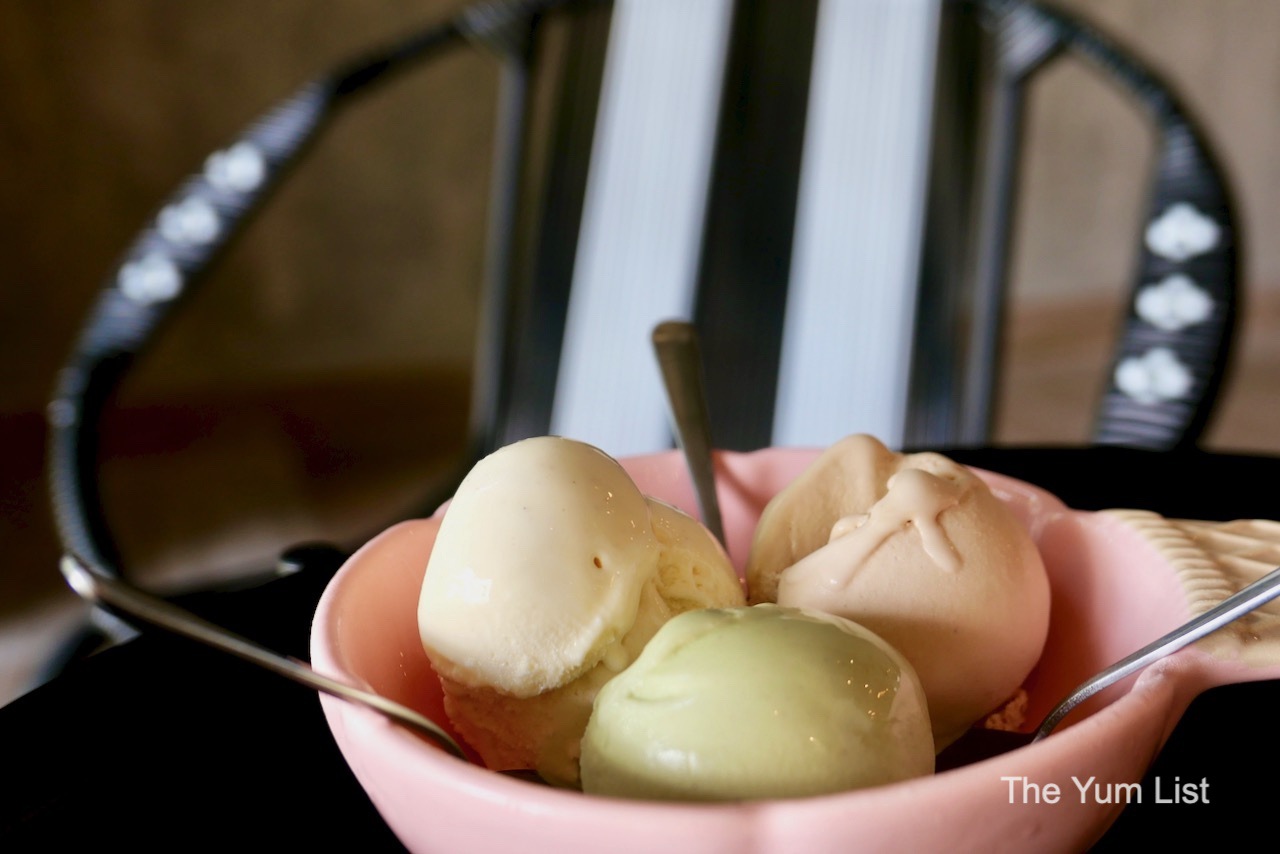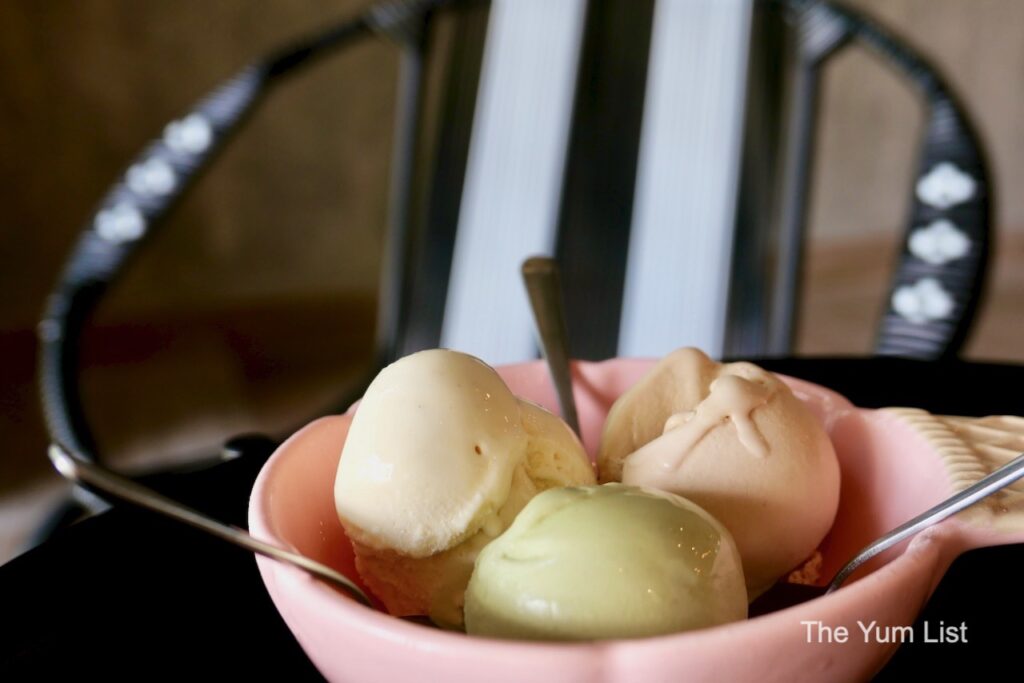 Artisan's Playground by COOKHOUSE
Artisan's Playground by COOKHOUSE is a fantastic collection of food and beverage outlets, all in one location, equipped with the best kitchen technology chefs could possibly hope for. Diners enjoy the flexibility of seating, meals, drinks and an assortment of experiences, including live music, chef's tables, cooking classes, tasting sessions and much more.
Reasons to visit Artisan's Playground by COOKHOUSE : combines the best of multiple vendors in a restaurant-style setting; envy-worthy kitchen equipment; various seating options; some of KL's top chefs serve here; fantastic event space; great for solo diners all the way up to large groups.
Artisan's Playground by COOKHOUSE
Block H, 1st Floor Rivercity Plaza
Jalan Ipoh 51200, Kuala Lumpur
+6 03 4051 1118
[email protected]
Artisan's Playground by COOKHOUSE Opening Hours
Daily 8:30 am – 10 pm
Tables can be reserved up to 3 months in advance
Stay up-to-date with the latest gourmet and travel recommendations for Malaysia here and here.