Burnt & Co. – An Open Flame Experience
Words: Amanda Chin
Photos: Monica Tindall
Curated modern food in the form of a casual culinary experience is what we were promised. We got that and much more. Run by the Beta/Skillet team, Burnt & Co., at Artisan's Playground by Cookhouse, has an open flame kitchen surrounded by 13 stools that offer the best view. Such a relaxed atmosphere is a great concept as chefs can engage with customers and give them a chance to see them in action. Moreover, the kitchen is one that many chefs dream of and is armed with a highly enviable Josper charcoal oven.
Burnt & Co. is a full-fledged affair with food experimentation done over charcoal and sustainable wood sourced locally from Sarawak – Mangrove, to be exact. We went through six courses that successfully took on the challenge of using charcoal and wood-fire in different ways to get a variety of flavours.
Around The Open Fire
Did we mention the Josper oven and grill? Expensive enough to buy yourself a small apartment! We got a little tour of the kitchen, where the grill and oven were the contraptions that caught our eye. Big, beautiful and dark green, it's a piece of innovative equipment built for the service of great gastronomy.
The thing I liked most was the open-kitchen concept. With stools surrounding it, it truly makes the chefs the centre-point of the whole experience – something you don't always get to see in Kuala Lumpur. Simple yet elegant is how I would describe Burnt & Co.'s space at Artisan Playground by Cookhouse. Expecting nothing but the best for our palates, we sat down and were straight away given glasses of bubbly.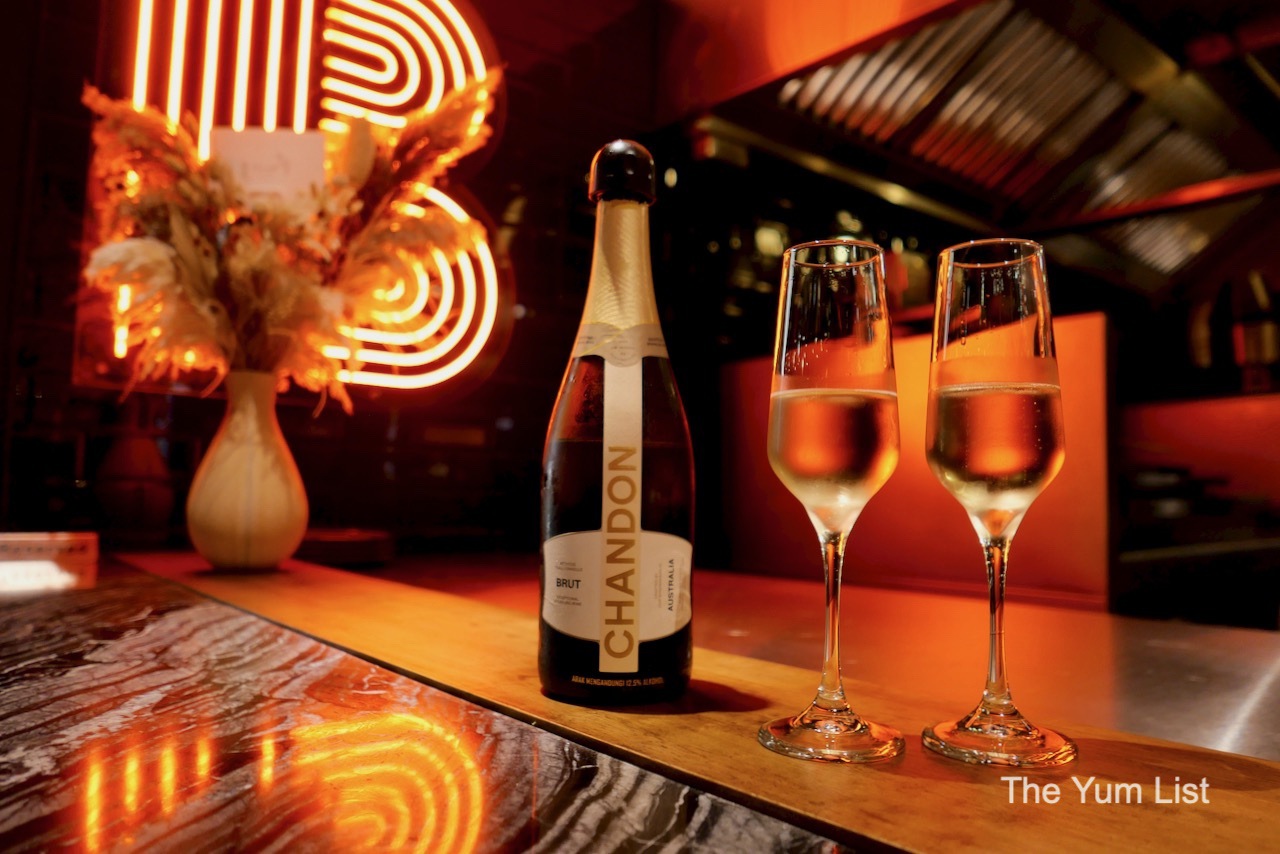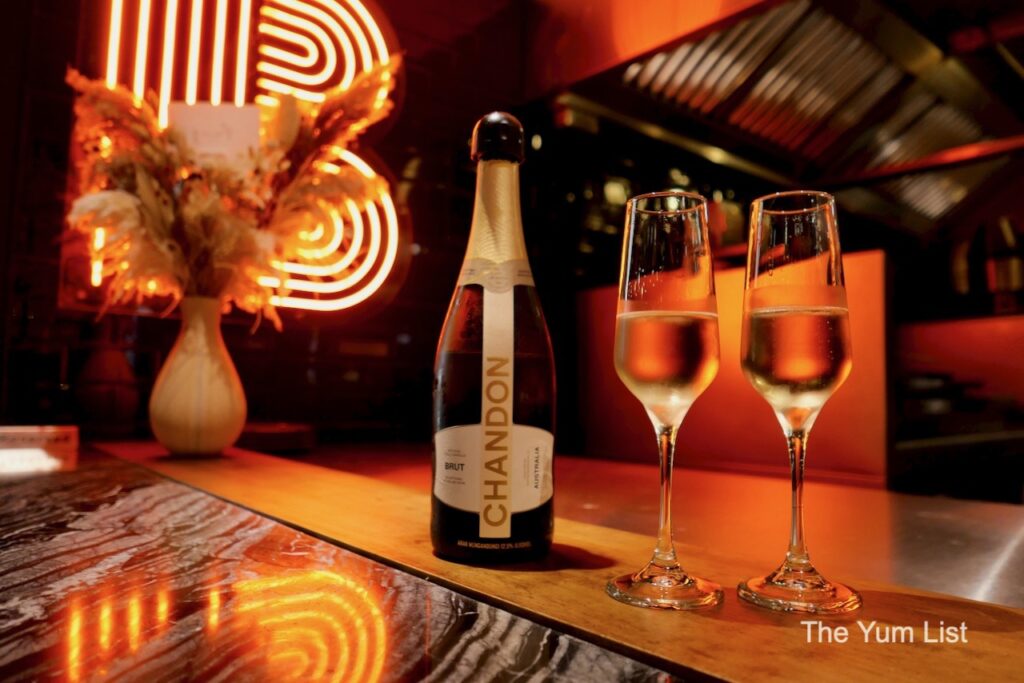 Burnt & Co.'s Casual Dining Menu
With over 15 dishes (including sides) on the casual dining menu, you are spoilt for choice. What's great is that all the dishes incorporate the incomparable Josper oven in some way or another – be it the smokiness or the grilling aspect – you really taste the differences. With fire in the oven and a fiery hunger in our stomachs, we were ready to feast.
We began our food fling with the Baby Potato & Horseradish Salad (RM28), a very refreshing and light salad that wasn't too heavy on the mayonnaise (thankfully!). Following that, the Chargrilled Kailan (RM 18) came out, and it was pleasantly simple but mouth-watering. The kailan was incredibly crunchy and juicy, and we could definitely taste the smokiness.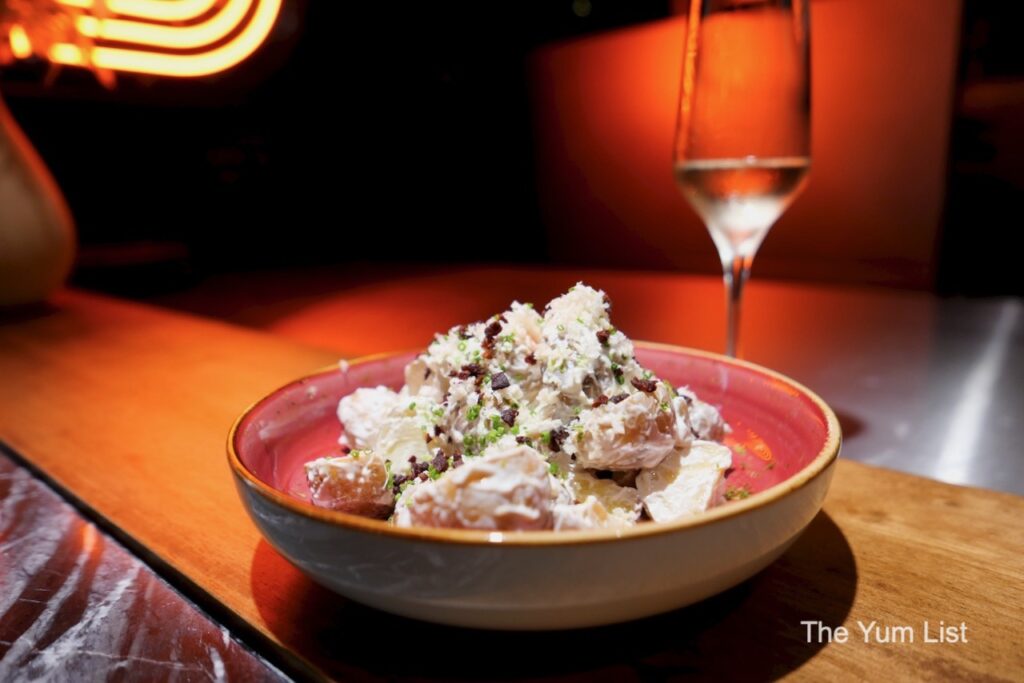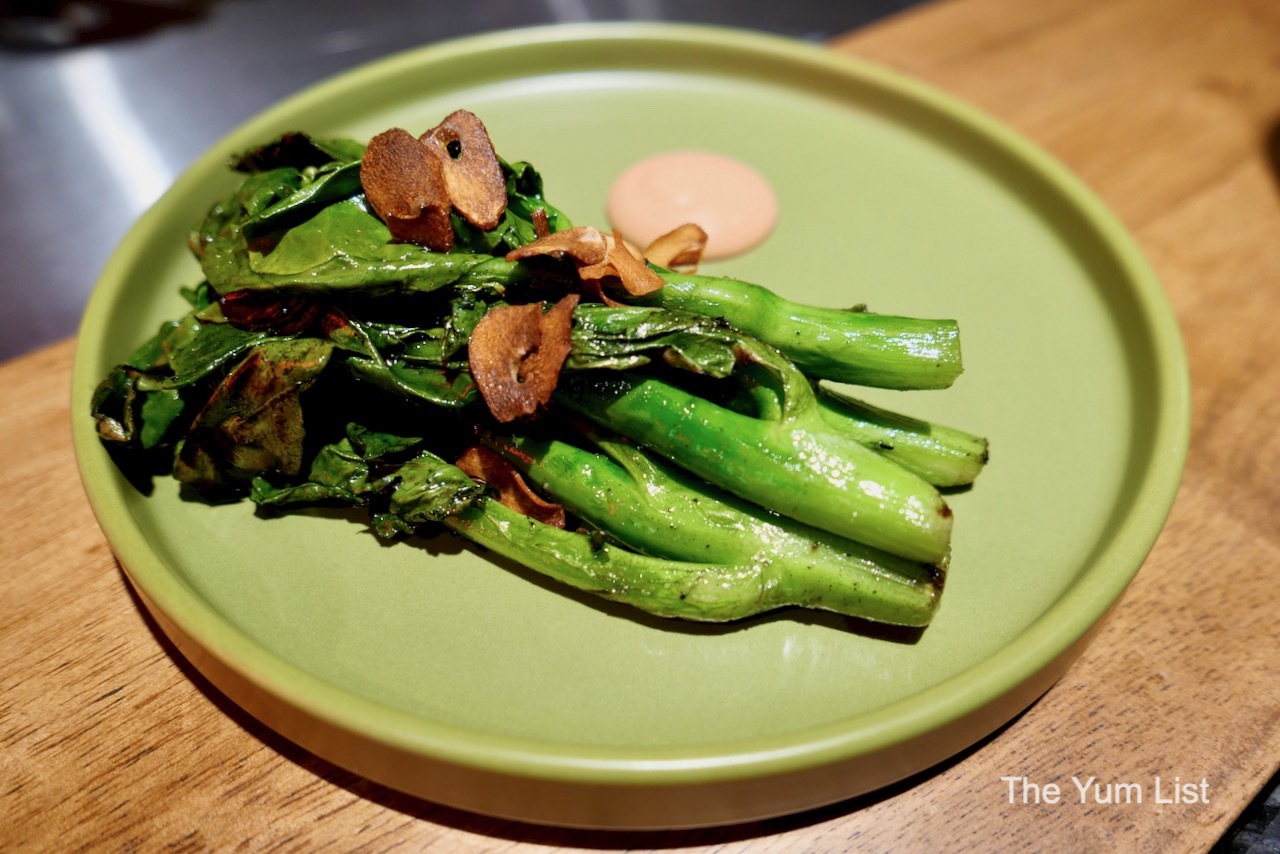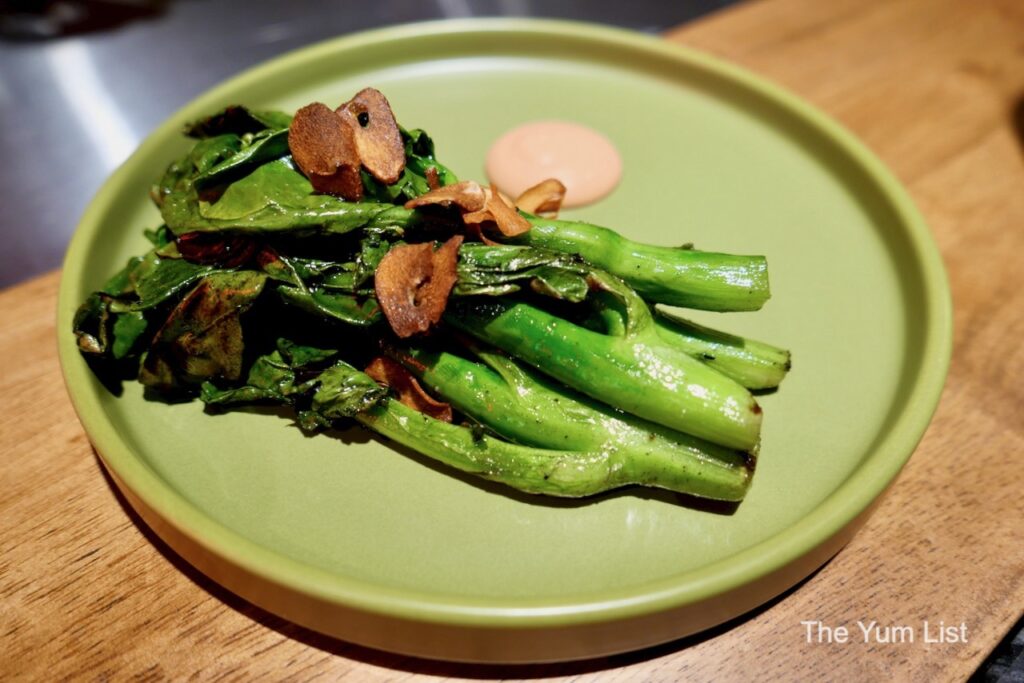 Toast is such a simple dish, but when done right, you could have it every day. Burnt & Co. took theirs to the next level with the Grilled Baby Octopus (RM28) using a thick slice of sourdough bread charred in their oven. The toast was smeared with a red pepper sauce which added an enjoyable sweetness to the juiciest baby octopus along with the herbs on top.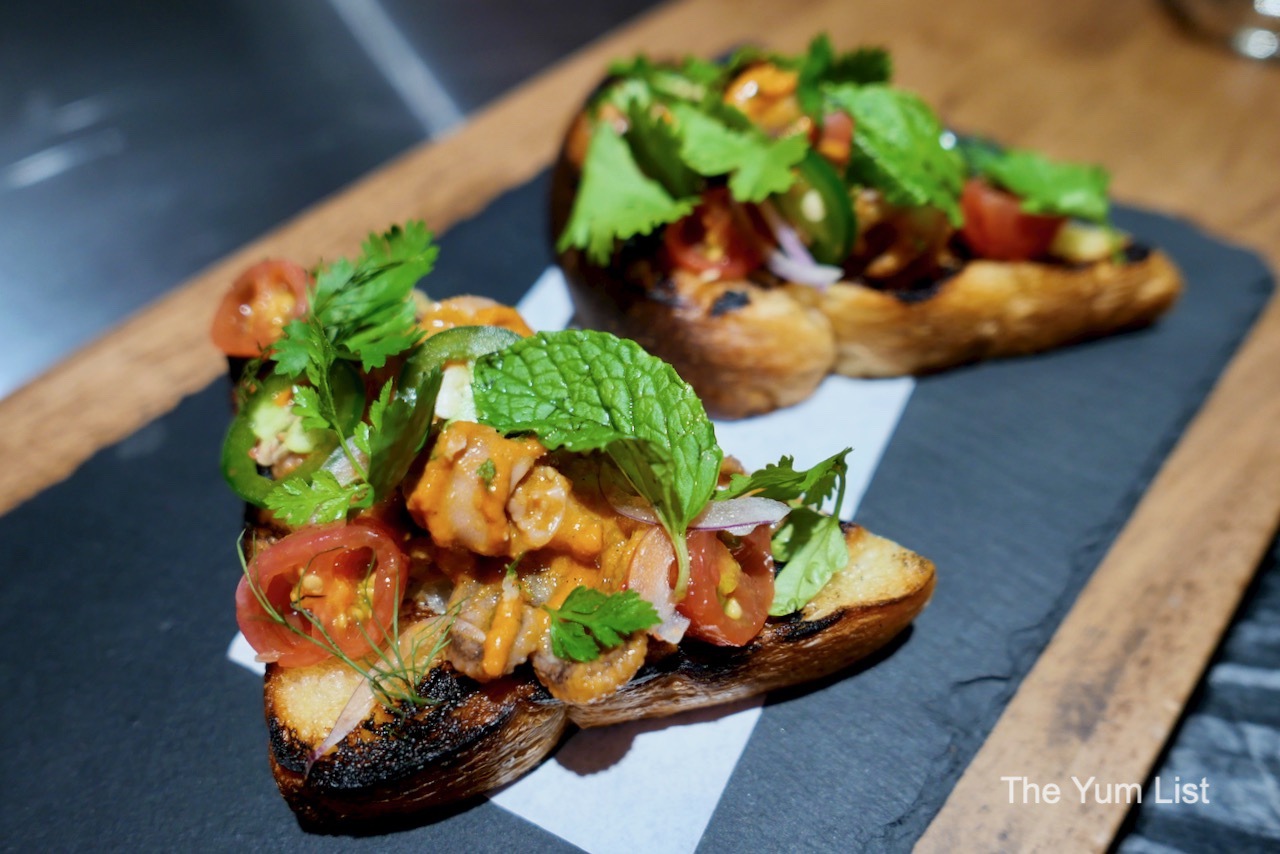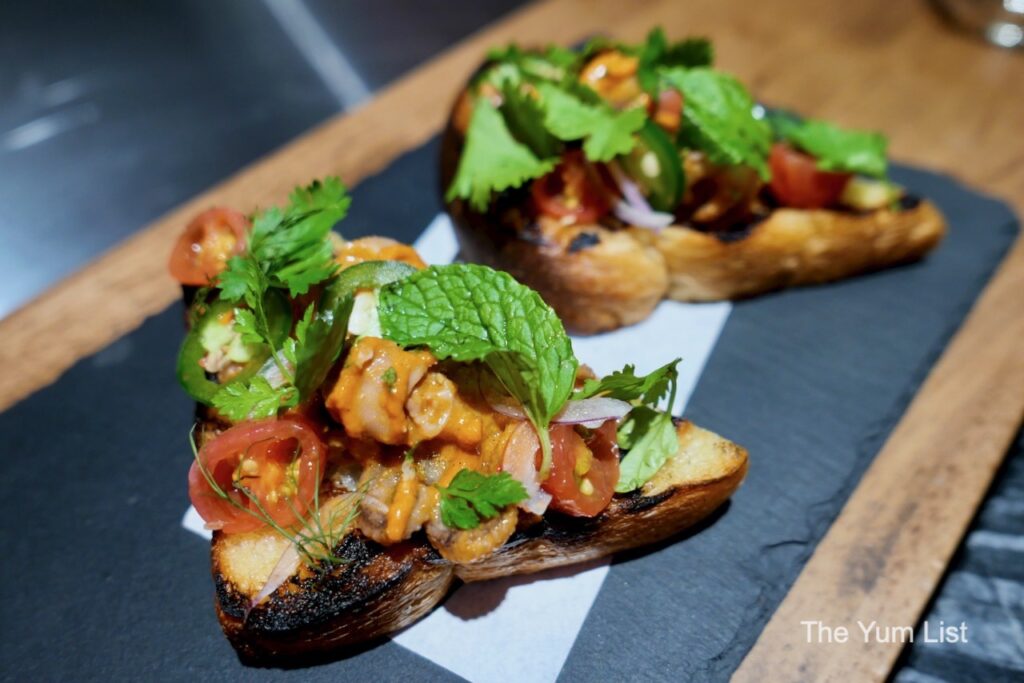 We continued sipping on bubbly, which went exceptionally well so, with the King Tiger prawn with Garlic & Smoked Paprika (RM120). Let me tell you, having parmesan melted on a massive prawn on a charcoal grill is something you must try at least once in your life because this combination is the jewel in the crown. What really made it stand out was the spiciness – cheese, spice and prawn – a winning union.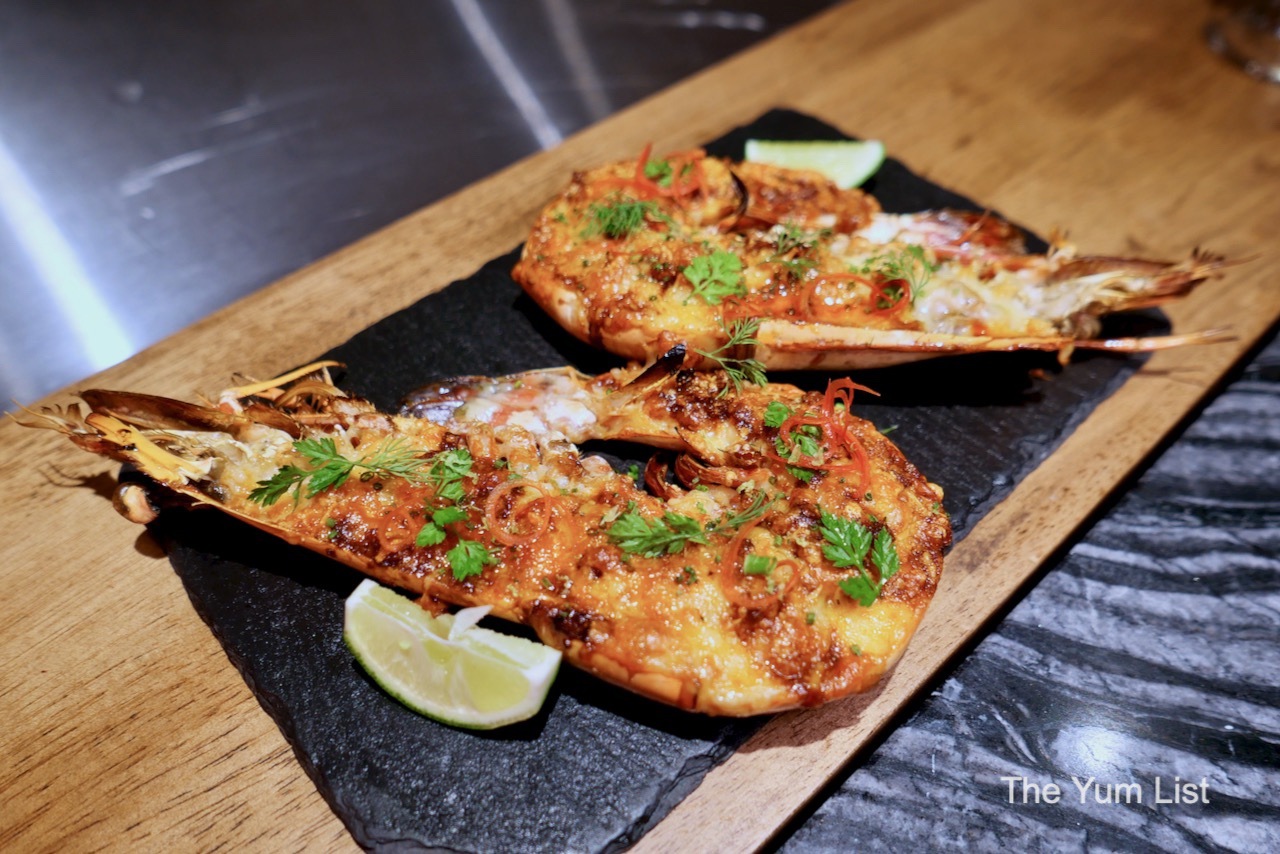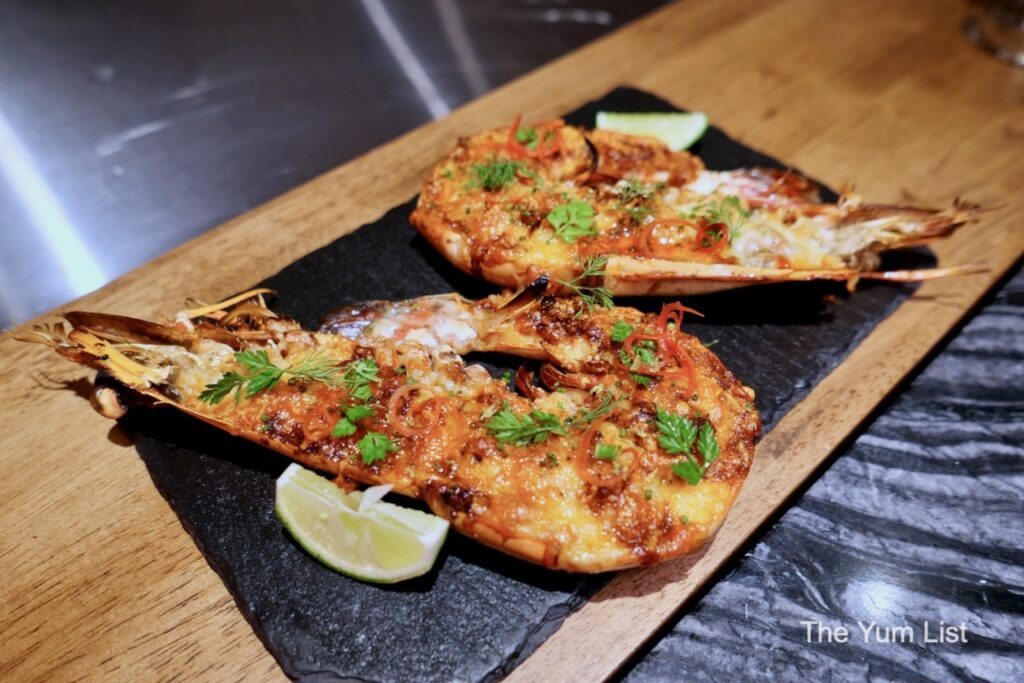 Then came one of Burnt & Co.'s staples, the Signature Wagyu Burger (RM38), which was sided with thick, long french fries. You can never go wrong with a burger, but this burger went down as a treat because of the juicy house-made patty, and it was loaded with caramelised onions and a noteworthy homemade sauce.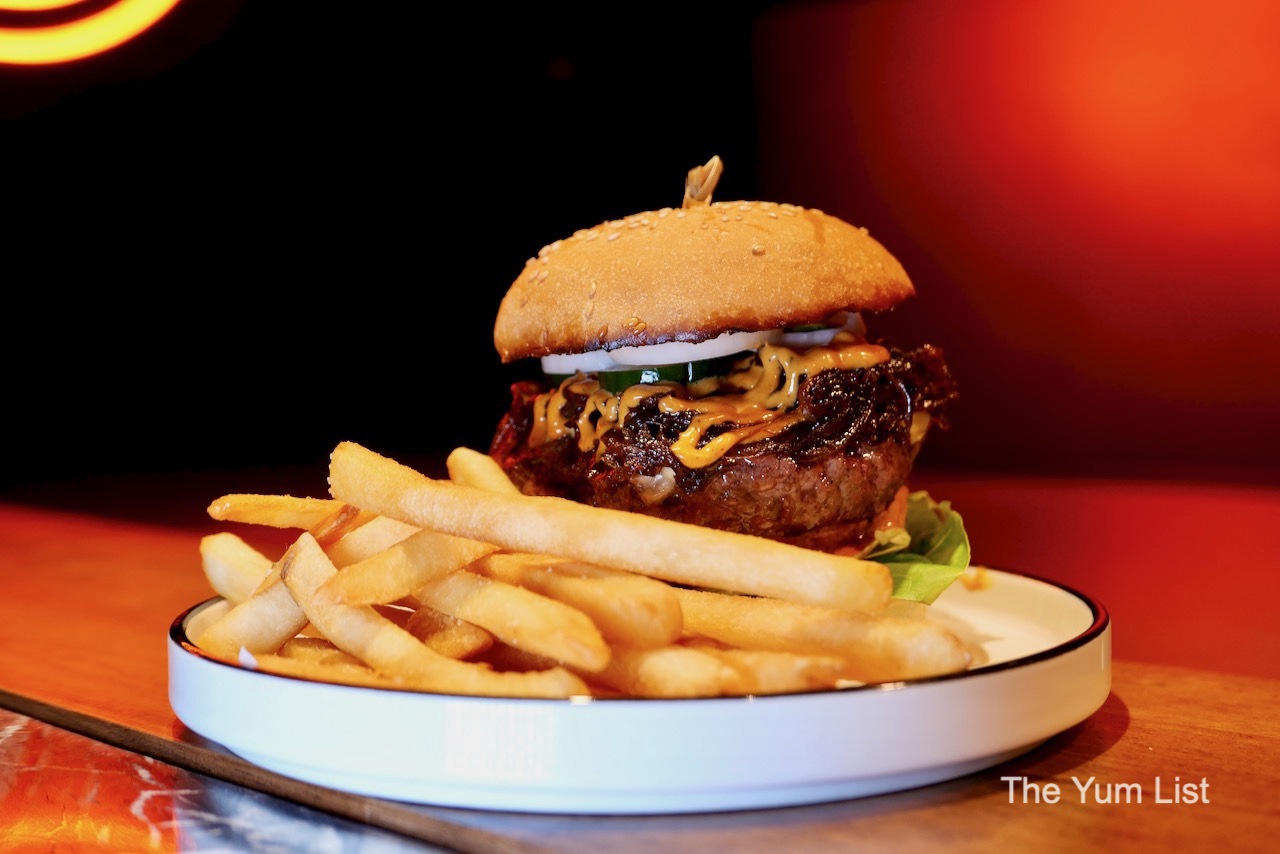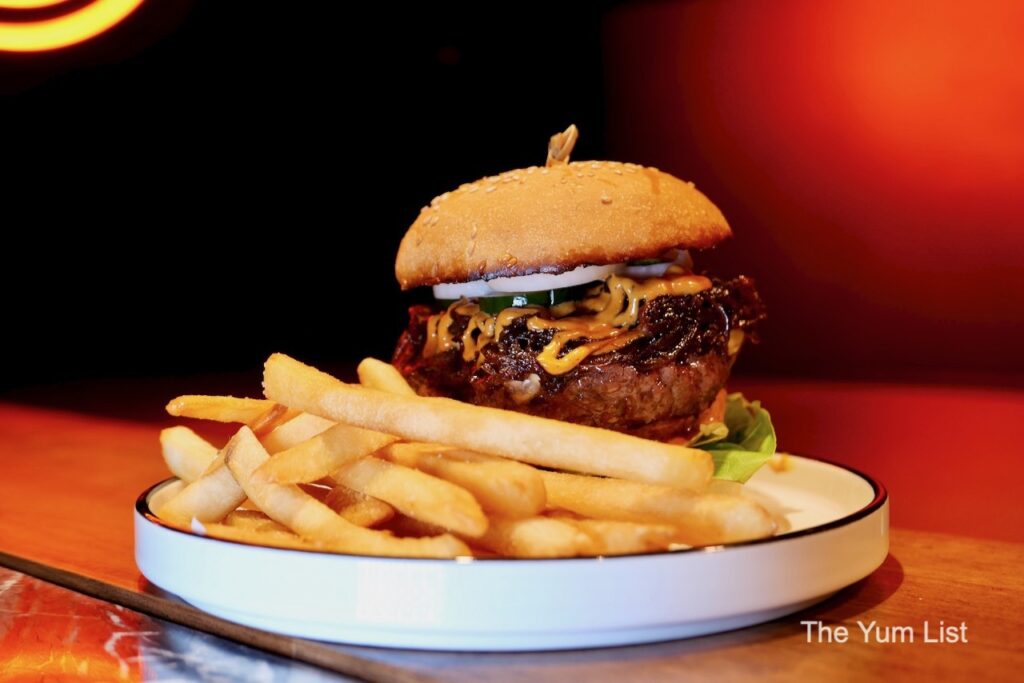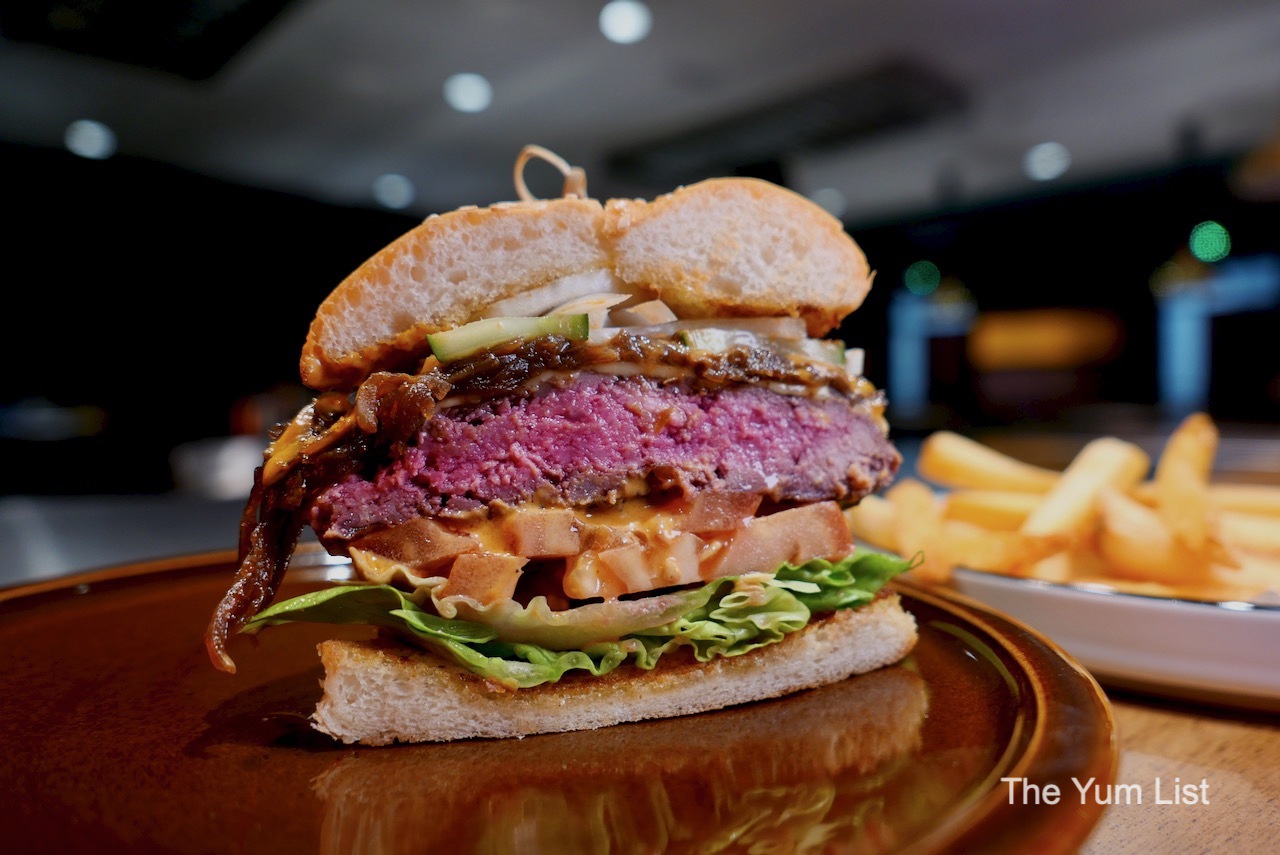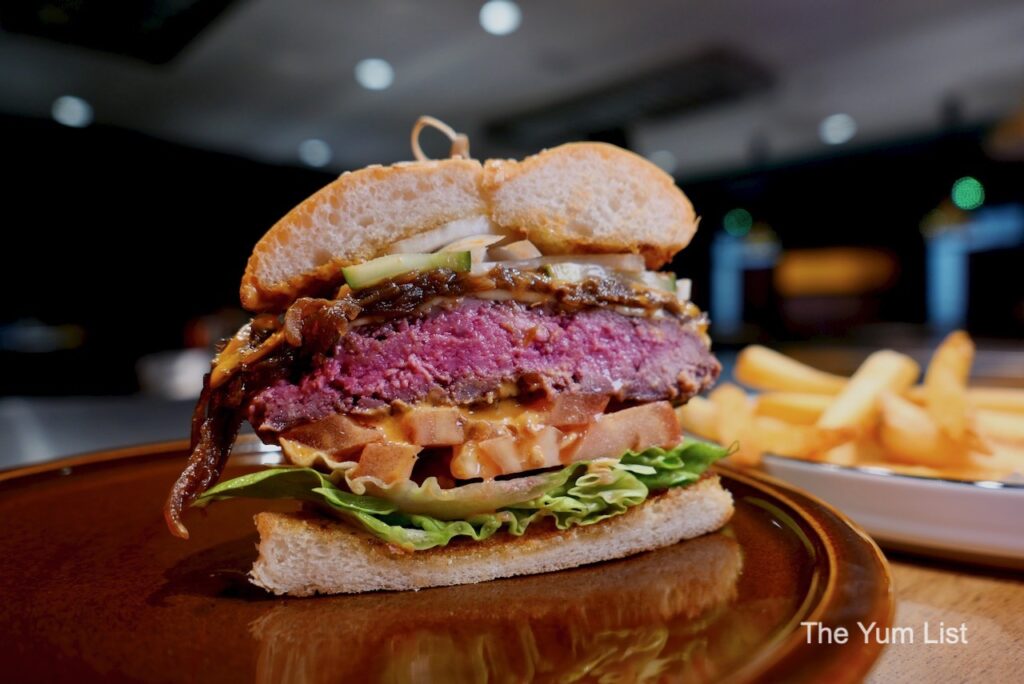 Our last dish was the Mala Honey Smoked Duck Breast (RM45), and if you're a fan of spice, then this is the one for you. Just picture the most tender duck breast in a clay pot full of smoke from the charcoal underneath drowsed in a peppery mala sauce – the ultimate spice addict's delight. To balance this, we were given a herbaceous orange salad on the side which just added more flavours to the whole dish.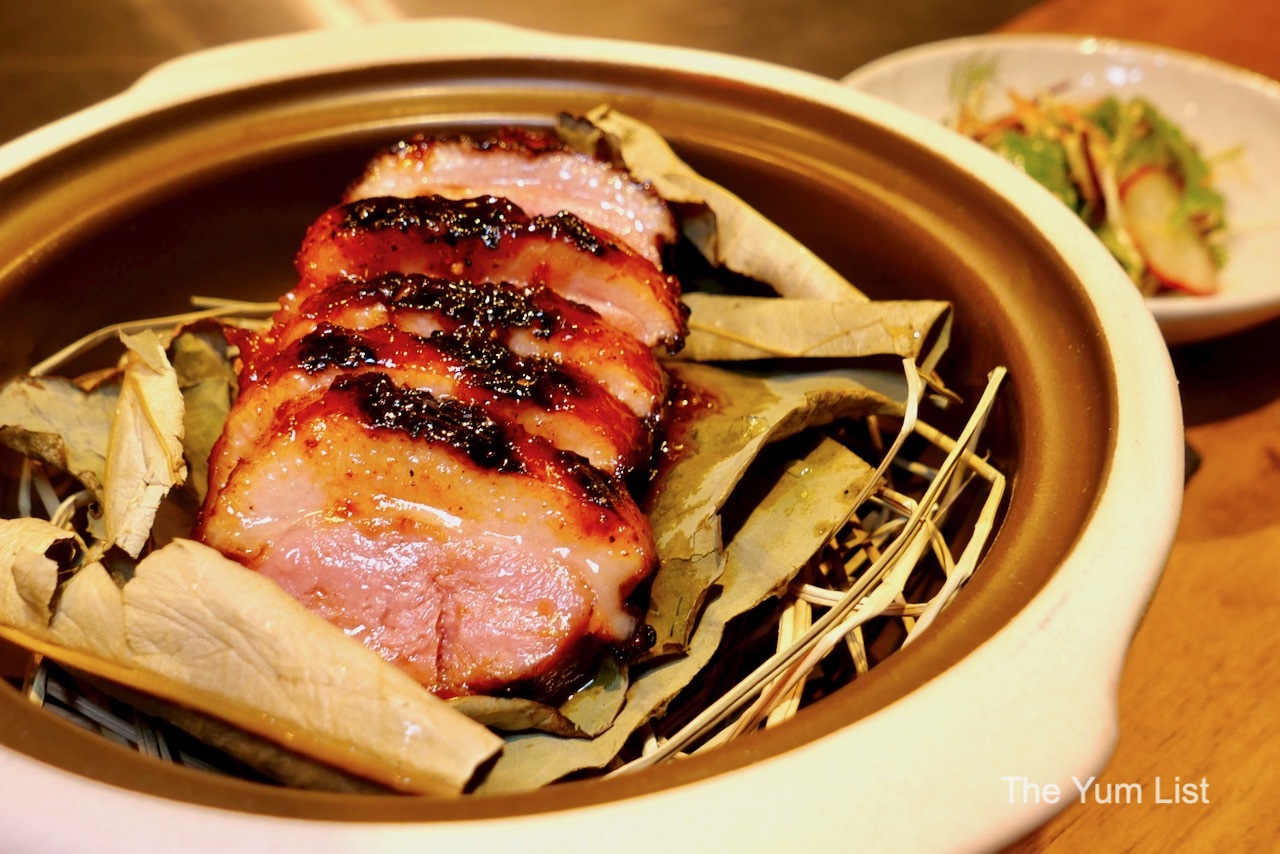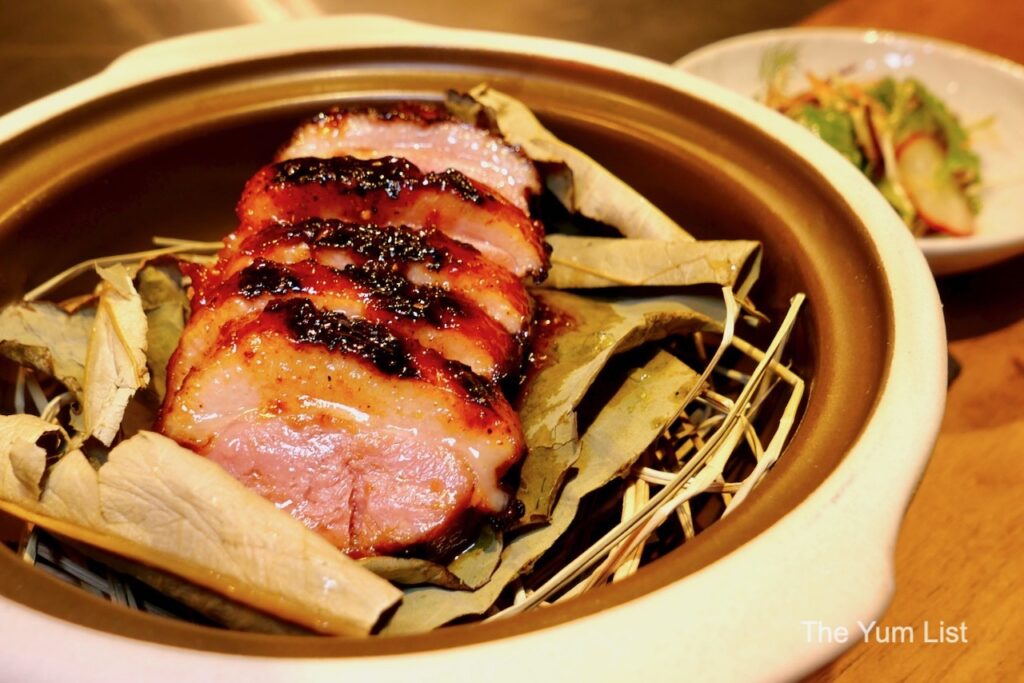 Keeping It Coal
Do charcoal and wood make a big difference with food? Yes! Watching your chefs prepare your meal is an experience in itself, but when it's done on fancy equipment with such precision, it's a real treat. Chef Ken says they are aiming to keep the food simple by using high-quality ingredients and bringing out their natural flavour using charcoal and wood. Burnt & Co. definitely have something special with their open flame concept.
To further add, they also just started "Chef's Table", a seven-course dinner menu from Fridays to Sundays (6 to 8 pm and 8 to 10 pm) priced at RM208 nett per person. They also have wine pairings for RM120 with three glasses and RM150 with four.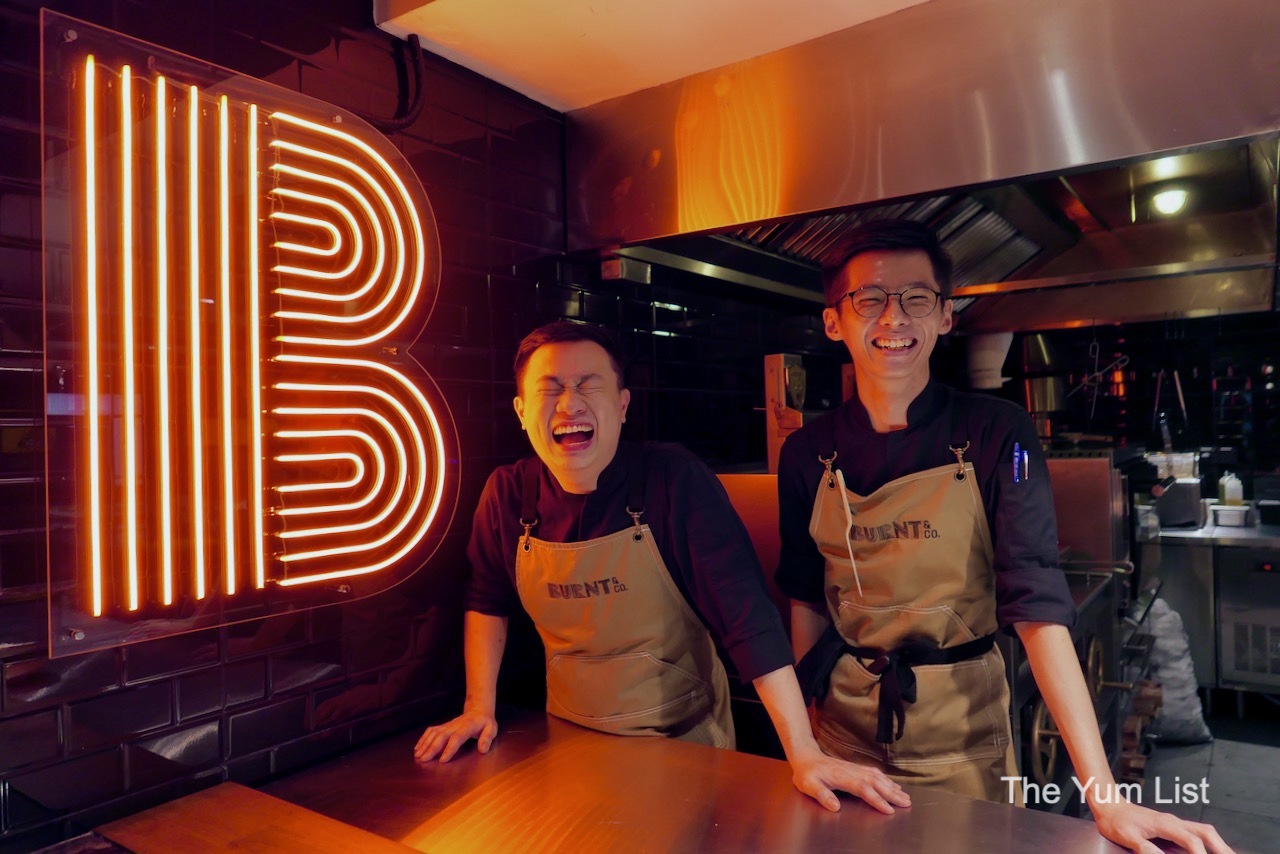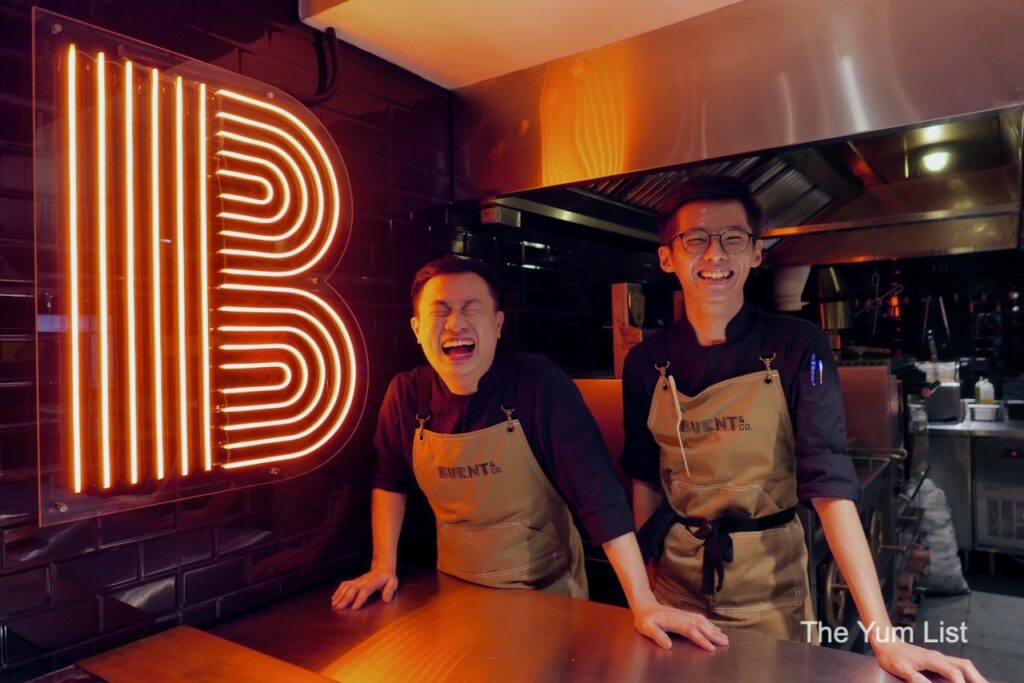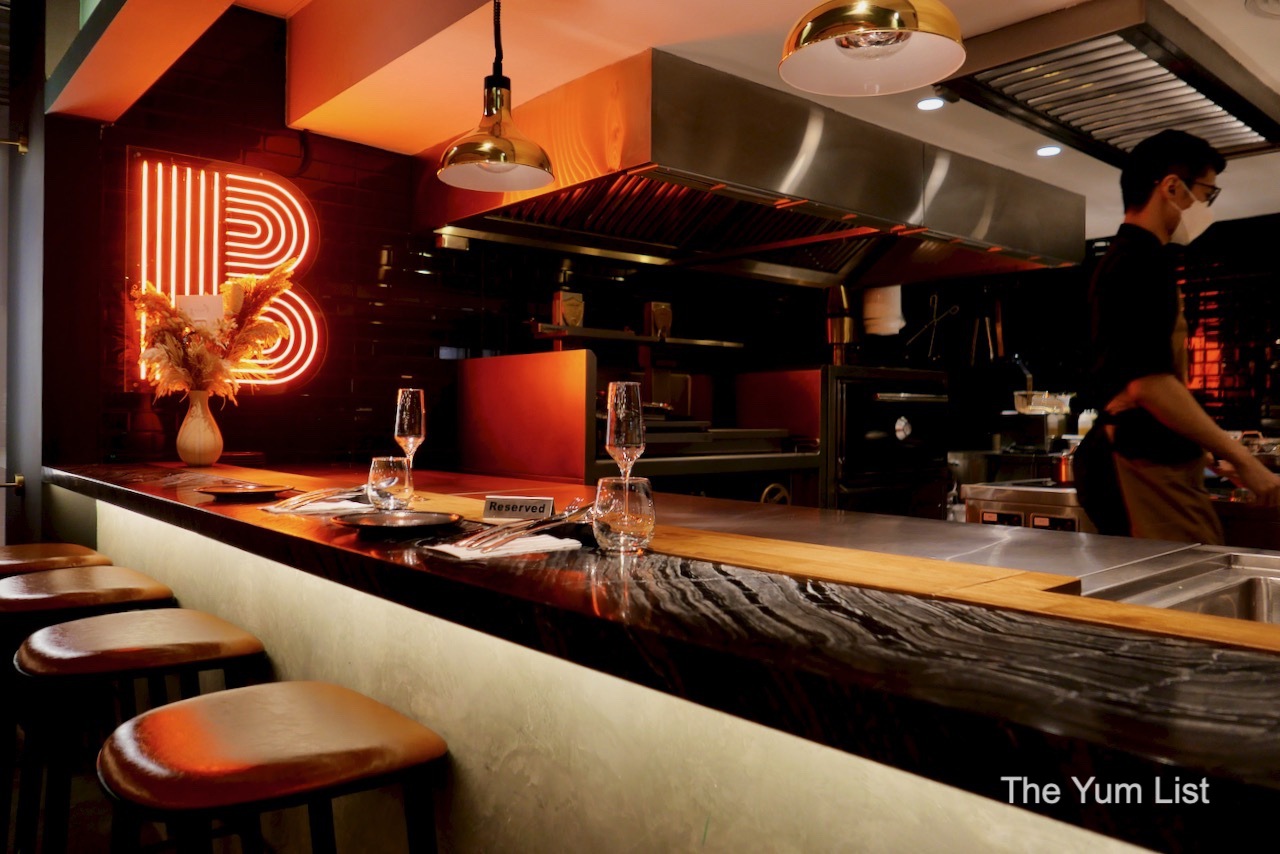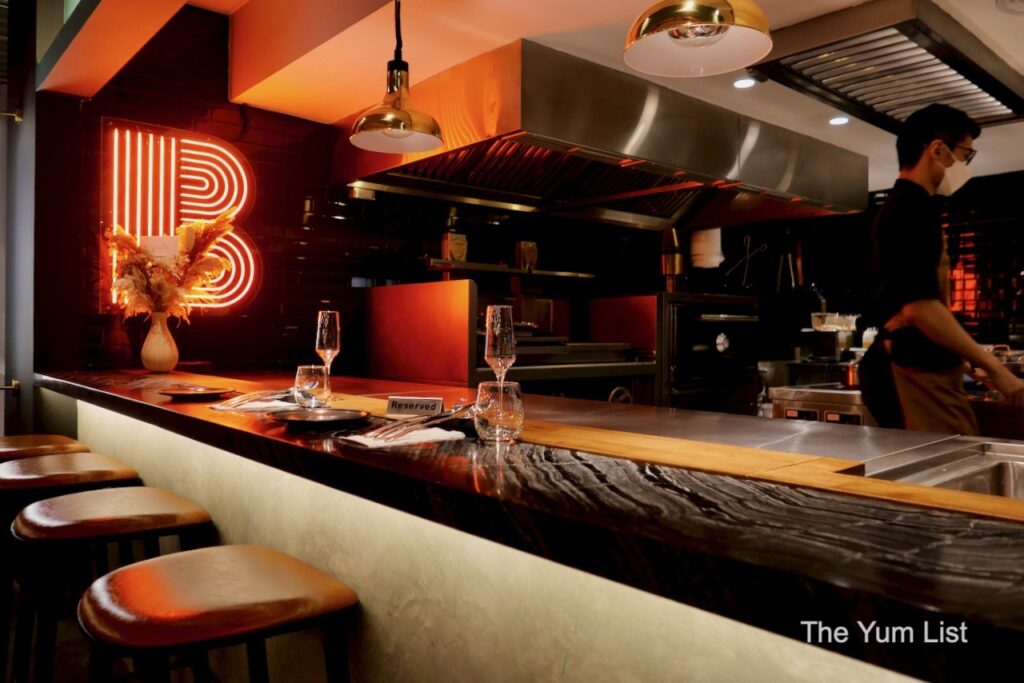 Reasons to visit Burnt & Co.: a great open-kitchen atmosphere with a full view of the chefs in action, delicious smokey flavours and taste of the grill in each dish, and friendly chefs that walk you through the courses. 
Burnt & Co. at Artisan Playground by Cookhouse
Artisan Playground by Cookhouse Level 1
Plaza Riverwalk. 1, Jalan Selvaduraj
51200 Kuala Lumpur, Malaysia
Website
Burnt & Co. Opening Hours
Tue to Sun: 12 – 3 p.m., 6 – 10 p.m.
Mondays: Closed
Stay up-to-date with the latest gourmet and travel recommendations for Malaysia here and here.