2022 Kita Food Festival
Building on its successful December 2021 debut, Kita Food Festival is back and sweetening the pot with an illustrious star-studded 2022 calendar. The 2022 festival offers fresh perspectives from chefs based in Southeast Asia while continuing to highlight Malaysia's emerging culinary scene. The festivities start with a weekend in Langkawi in September before moving on to the UNESCO heritage city of George Town, Penang, in October, then culminating in two jam-packed weekends in Kuala Lumpur at the end of November.
The Kita Food Festival is an annual event offering a range of exceptional dining experiences, masterclasses, TED-like talks, and forums with some of the world's finest chefs, winemakers and food thinkers. Kita aims to spotlight Malaysia's emerging place on the global restaurant scene while highlighting the value of culinary heritage and ethical producers, offering inspiration and skills for the younger generation of food producers and building a platform for thought leadership and community.
2022 KITA FOOD FESTIVAL
In 2022, Kita Food festival will bring in the best chefs and culinary thinkers from South and Southeast Asia for a range of events with local chefs and restaurateurs. Guest chefs have been carefully chosen for their outlook and innovation or respect for sustainability, sourcing and championing the culinary heritage of their respective cultures.
SEPTEMBER 23 – 25: LANGKAWI
The festival launches on the tropical island of Langkawi, where chef Prateek Sadhu, previously of Mumbai's famed restaurant, Masque, and Dewakan chef Darren Teoh will feature at The Datai, one of the country's foremost luxury resorts. There are three events in store. First, at The Gulai House, chef Prateek will collaborate with Darren Teoh, plus The Datai Chef de Cuisine Chai Chun Boon in a 6-hand dinner, with each chef cooking two dishes from their respective cultures. Then the following night a fine dining dinner by chef Prateek will display his unique take on Indian cuisine in a degustation menu. The weekend will wrap up with a unique masterclass by chef Darren Teoh. He will lead a small group of eight on tour through The Datai's permaculture gardens, harvesting leaves, flowers, buds, and roots to be used in a hands-on cooking class at The Dapur, which will culminate with lunch at The Gulai House.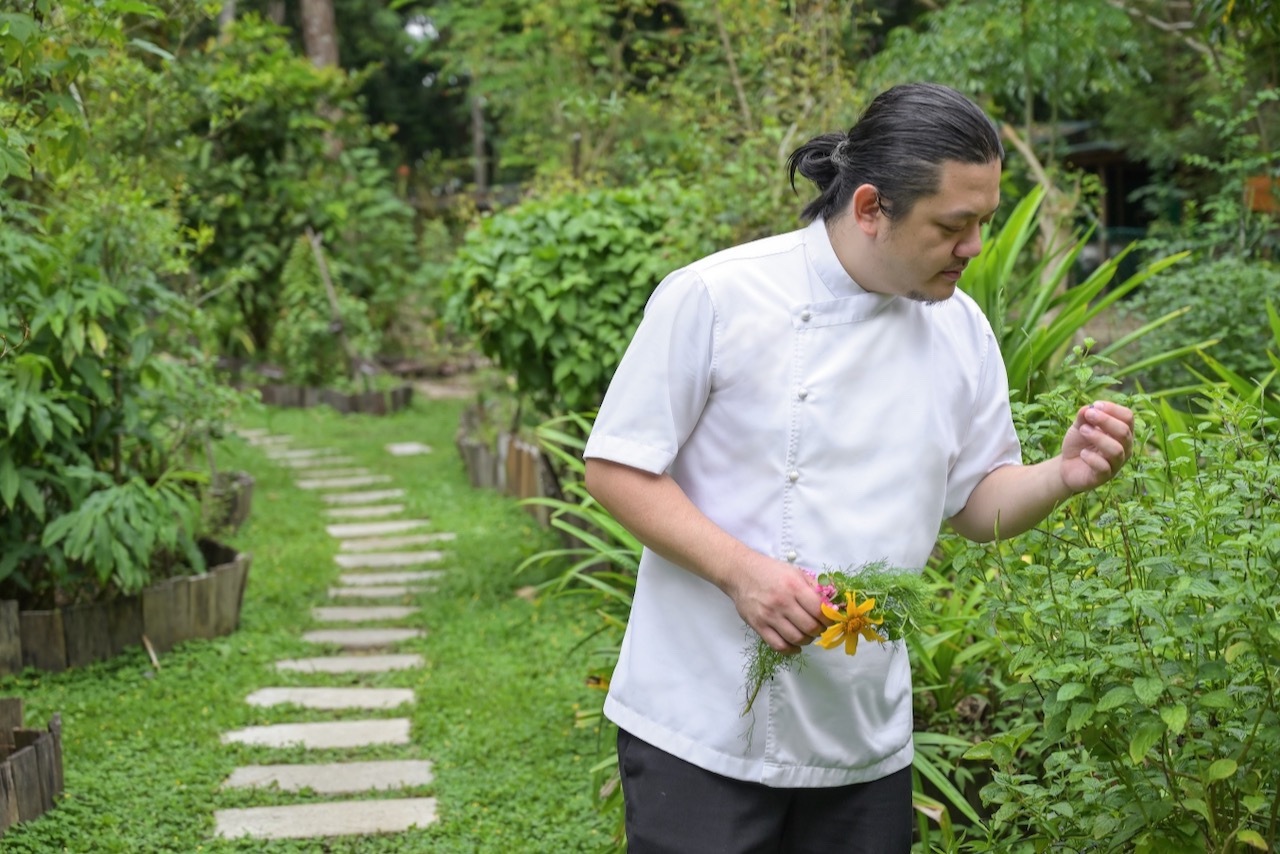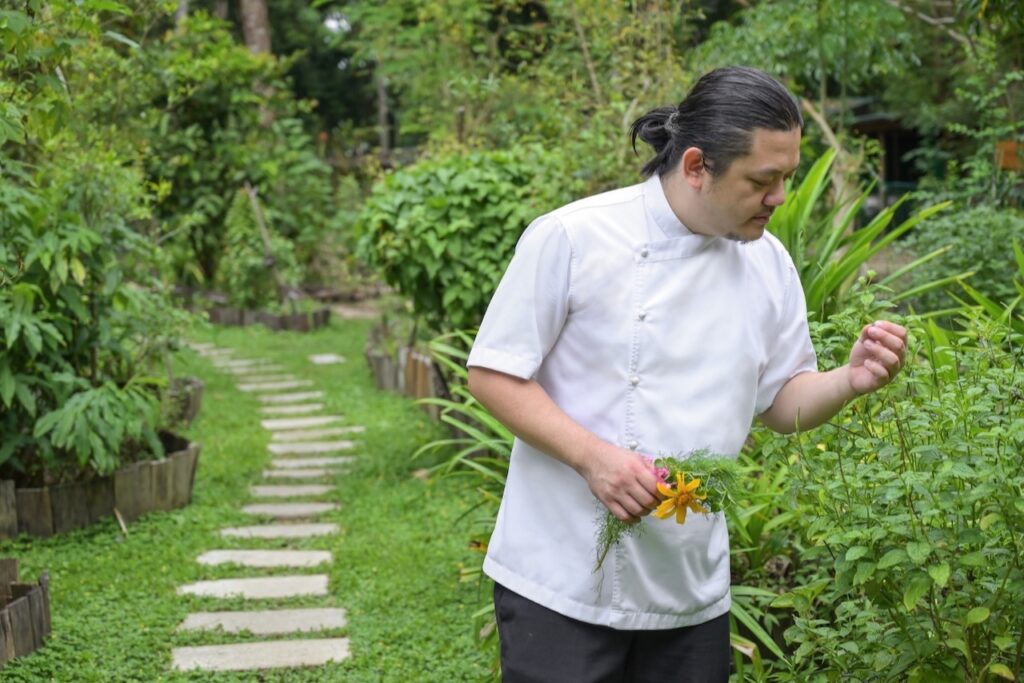 OCTOBER 14 – 16: GEORGE TOWN, PENANG
In October, Kita Food Festival reconvenes in Penang – a food haven and one of CNN's 'best places to visit in 2022. As part of the events planned, Friday 14 October will see chef Johnson Wong paired up with a soon-to-be-named chef at Gen. Next, Au Jardin's chef-proprietor Kim Hock Su will team up with Aitor Jeronimo Orive of Singapore's 1-Michelin star Basque Kitchen by Aitor for a sumptuous spread that draws from both chefs' expertise in analogous French and Basque cuisines. The four will then work together alongside a coterie of Penang's finest chefs, including Mathijs Nanne and CC Lee, for The Great Mezze at George Town's popular art gallery cum cafe-bar ChinaHouse. This casual Sunday mashup will see teams of chefs serving a selection of hot and cold mezze from locally sourced producers against a buzzing backdrop of art, cocktails and a live band.
NOVEMBER 19 – 28: KUALA LUMPUR
The last two weekends in November present the most jam-packed schedule, including a series of dinners at some of the city's foremost restaurants, amongst them Akar Dining, Dewakan, Ember, Entier, Hide, Joloko and Shhhbuuuleee. Chefs include Rishi Naleendra from 2-Michelin star Cloudstreet, Ivan Brehm from 1-Michelin star Nouri, Sun Kim from 1-Michelin star Meta, Eelke Plasmeijer and Ray Adriansyah of Bali's hyper-local Locavore and Jordy Navarra of Manila's Toyo Eatery, #94 on Asia's 50 Best Restaurants. As with the 2021 programme, Kita Food Festival 2022 will incorporate a Big Sunday Barbecue where a star-studded line-up of chefs co-creating innovative dishes from their respective grilling stations. The calendar will also include a series of ticketed masterclasses and workshops, from Ancient World Wines to Home Fermentation Techniques, each delivered by experts in those disciplines and inviting participants to learn new skills and ideas. This year, the festival will also encompass 'Conversations', a series of TED-style talks and panel discussions by innovators and business leaders in the food and beverage industry. Touching on everything from sourcing and sustainability to dealing with no-shows diplomatically, Kita Conversations aims to build a thought-leadership platform and ultimately inspire, enrich and unite the community.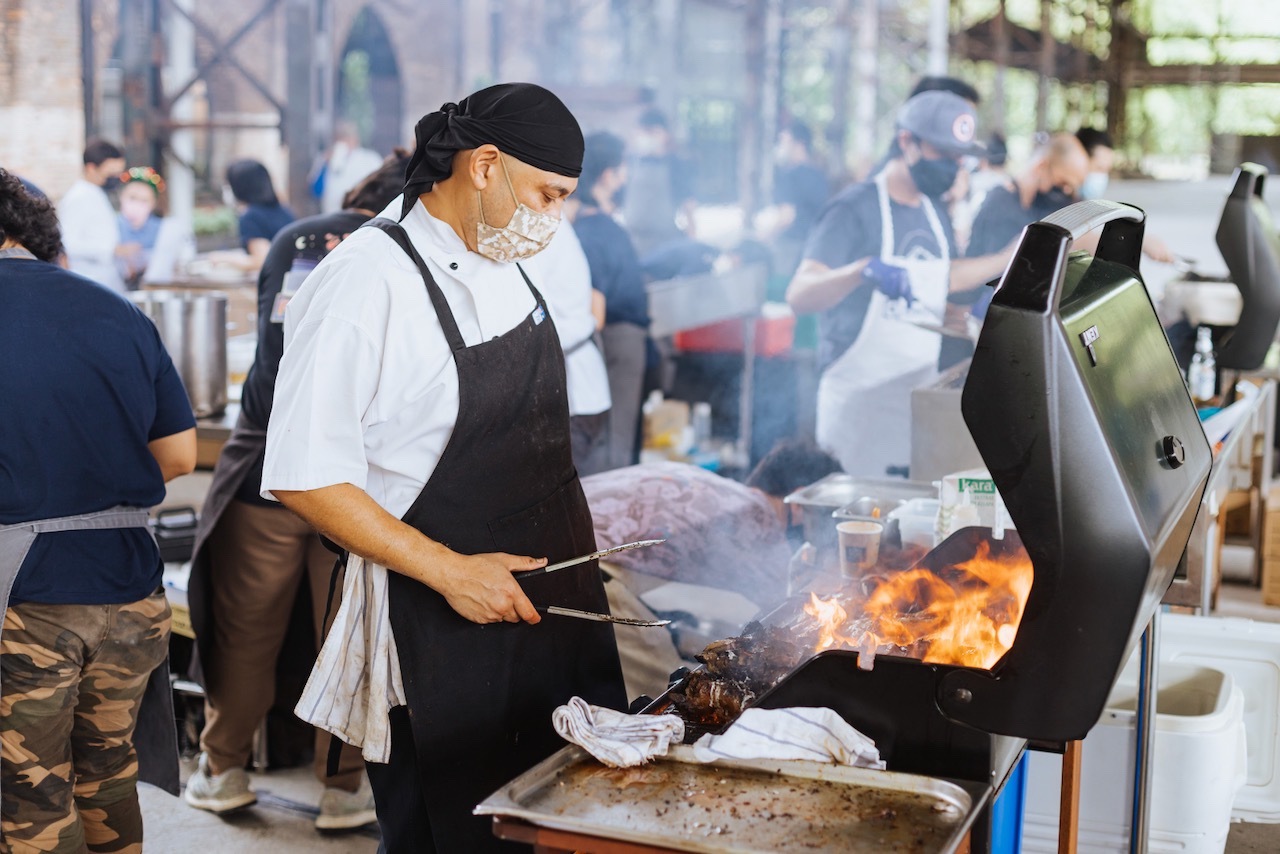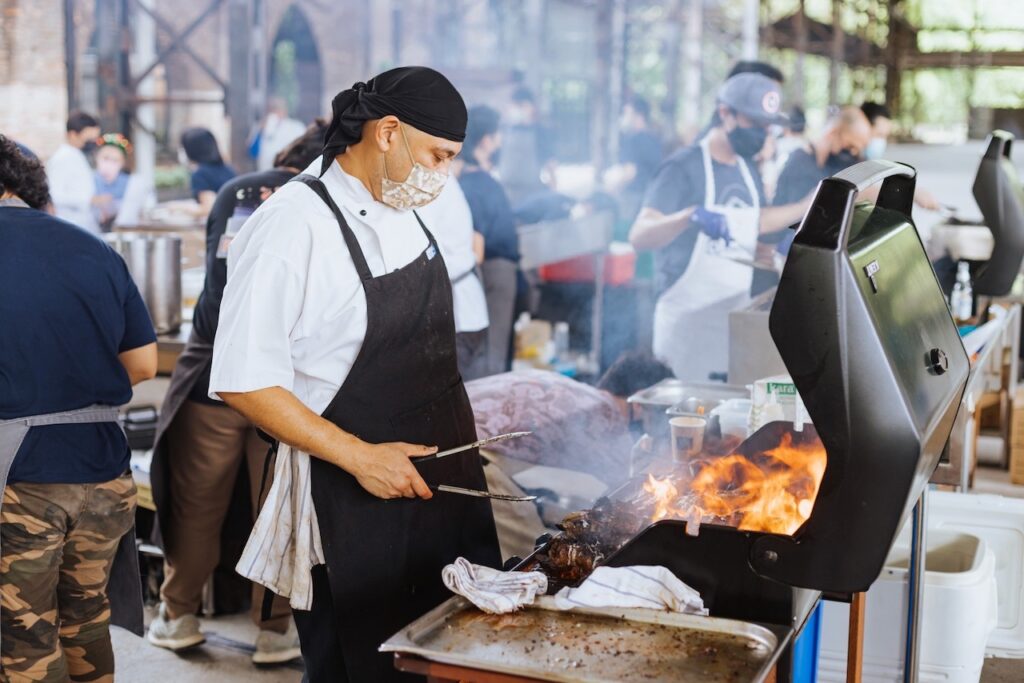 HORIZONS
As part of Kita's commitment to providing inspiration and skills expansion for the younger generation of chefs in Malaysia, Horizons will see a selection of promising junior chefs handpicked to be mentored by senior chefs throughout this year's festival. Kita will also connect these junior cooks to farmers and artisanal producers, helping build and widen their culinary connections and expand their horizons. Under the guidance of senior chefs, these junior chefs will then work with secondary cuts of meat and fish, together with misshapen vegetables- products often destined for landfill- to cook for 80 guests at the Kita Food Festival Thank You dinner.
In 2021, Kita Food Festival celebrated Malaysian indigenous ingredients and culinary culture. Hosting events in Penang and Kuala Lumpur spotlighted the country's avant-garde food and beverage scene. More than 30 chefs and industry experts participated in 18 masterclasses and dinners, closing with the Big Sunday Barbecue, where an all-star contingent of chefs was split into groups, each creating chargrilled specialties which they served to an eager crowd of nearly 300 diners.
Co-founder of the Kita Food Festival and head chef of Asia's 50 Best Restaurant Dewakan, Darren Teoh, says, "The goal of Kita has always been about building community. We set out to connect as many people as we can through this festival; chefs, guests, vendors, restaurateurs, and even those on the fringes of the industry. We believe that no one should operate in a silo. We want to build something for our future, and it takes a village to raise one. So in this second year, we continue to work towards strengthening this small community that we are raising, to build better relationships, to build wider relationships and to have fun doing what we do as a craft."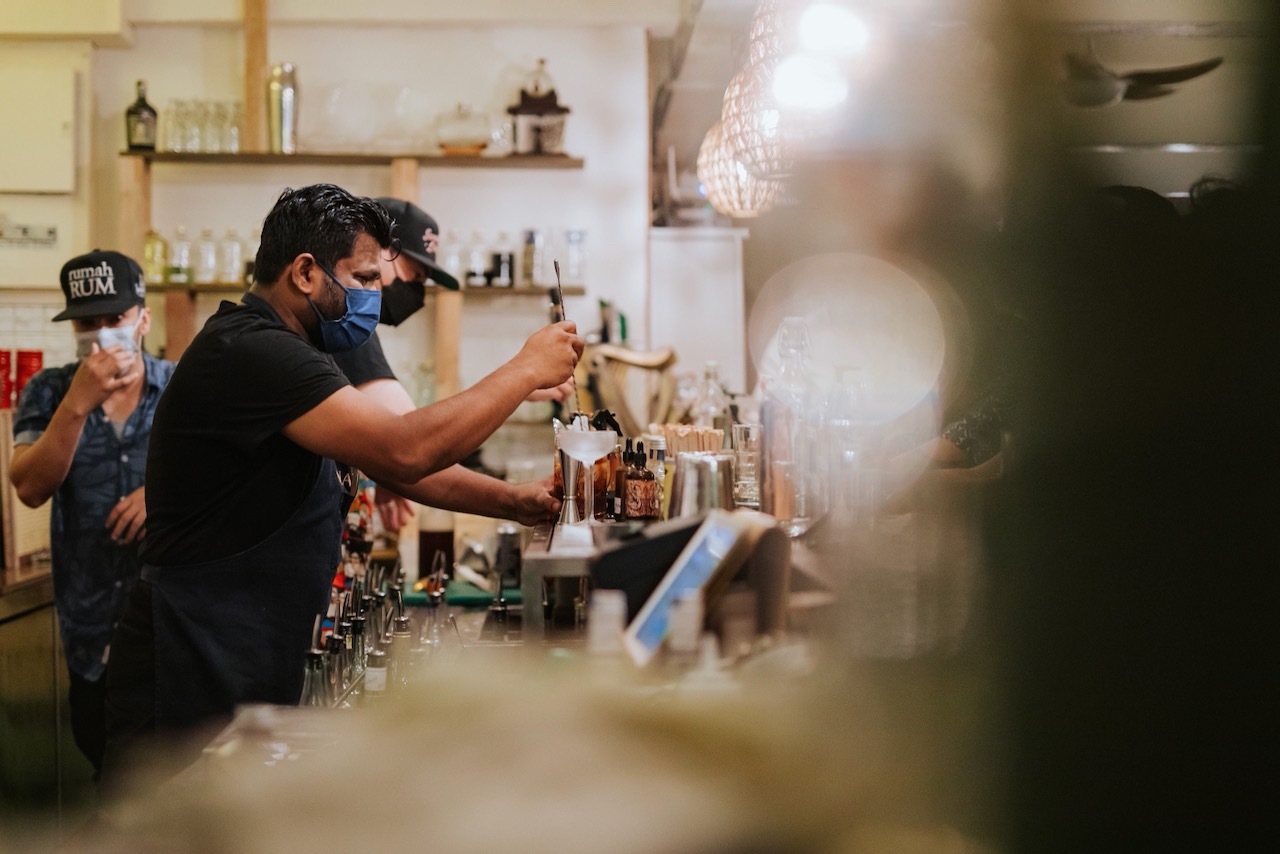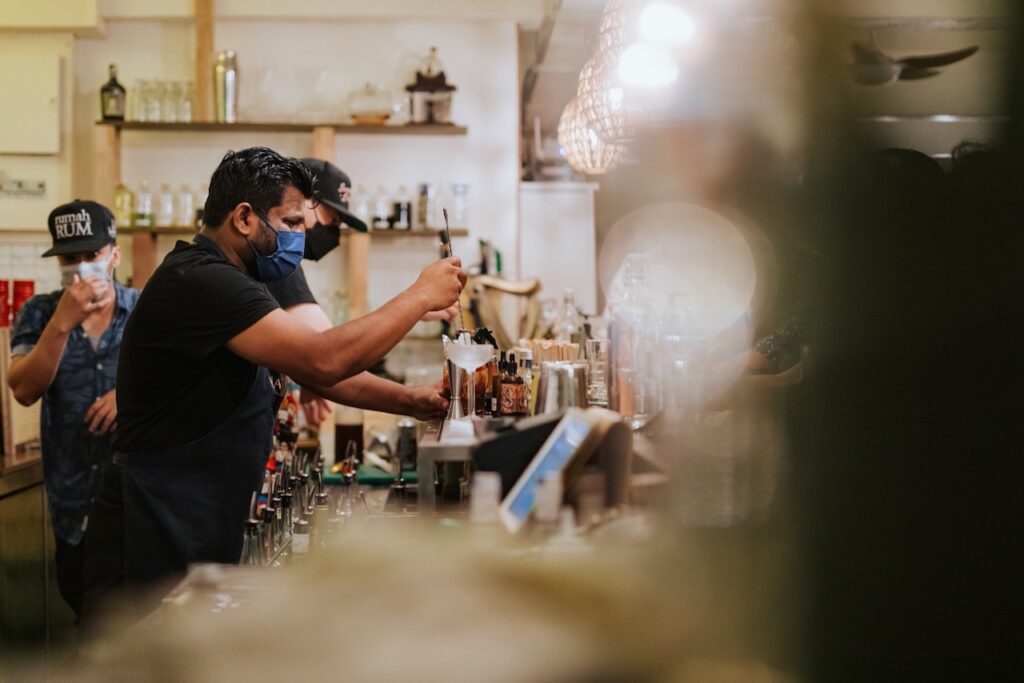 This year, Kita also welcomes Audi as its Automotive Partner, Legle as its Porcelain Partner, and FunNow as its Booking Partner.
Langkawi events will be released for booking on Saturday, 13 August at www.kitafoodfestival.com, with Penang and Kuala Lumpur events following soon after.
Stay tuned for further updates and finer details of the programme by subscribing to the mailing list at www.kitafoodfestival.com, following Kita Food Festival on Instagram or Facebook, and, of course, The Yum List on social media @theyumlist too.
Check out last year's launch here and and stay up-to-date with our latest gourmet travel finds here and here.