Wellness Retreat Langkawi – Ambong Pool Villas
Monica Tindall
Wellness retreats are famed in Bali and other parts of Southeast Asia, yet they are still a rarity in Malaysia. It seems a shame as the country certainly has no shortage of beautiful locations, warm hospitality and wellness traditions. The team at Ambong Pool Villas shows the world the possibilities of Malaysia as a destination with the introduction of its Wellness Retreat in Langkawi. Given the positive nature of our experience, we hope others consider upping the game too.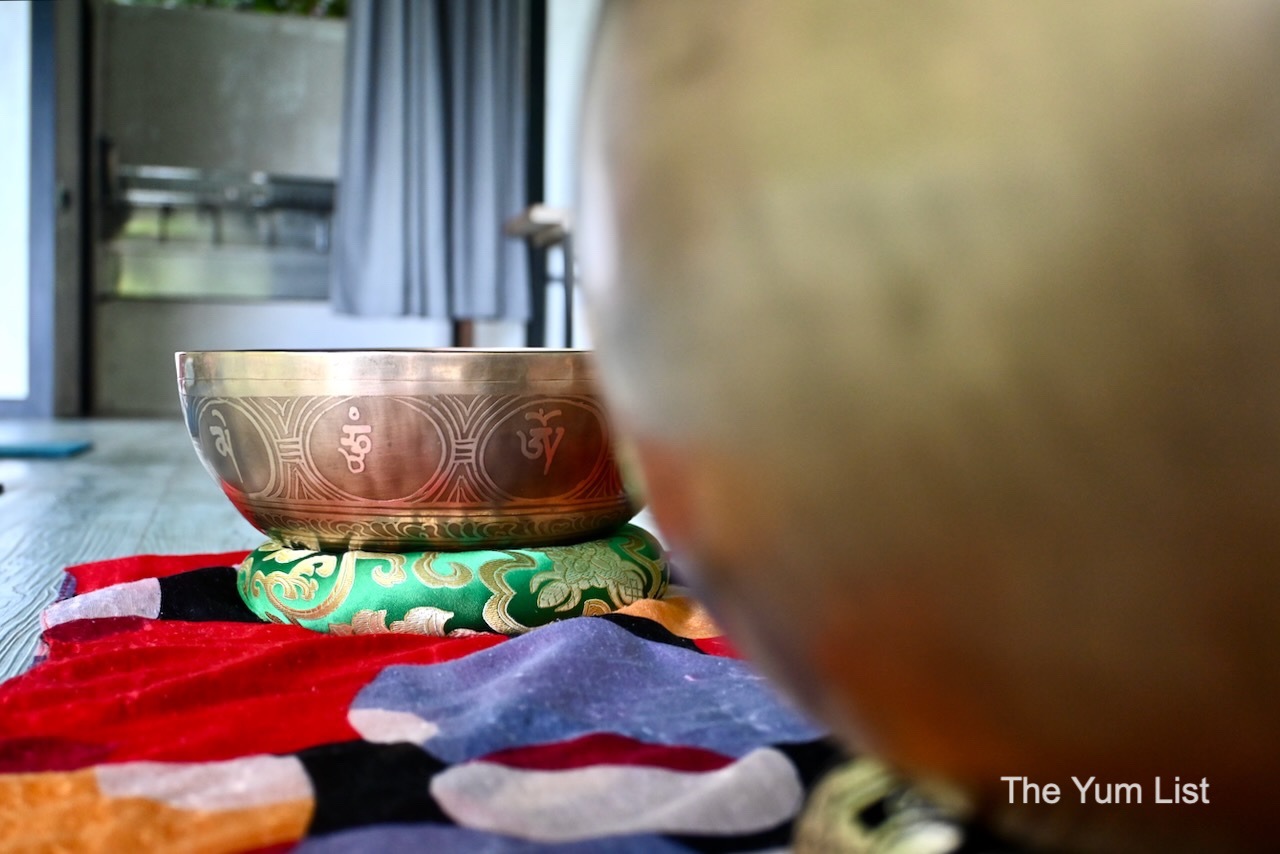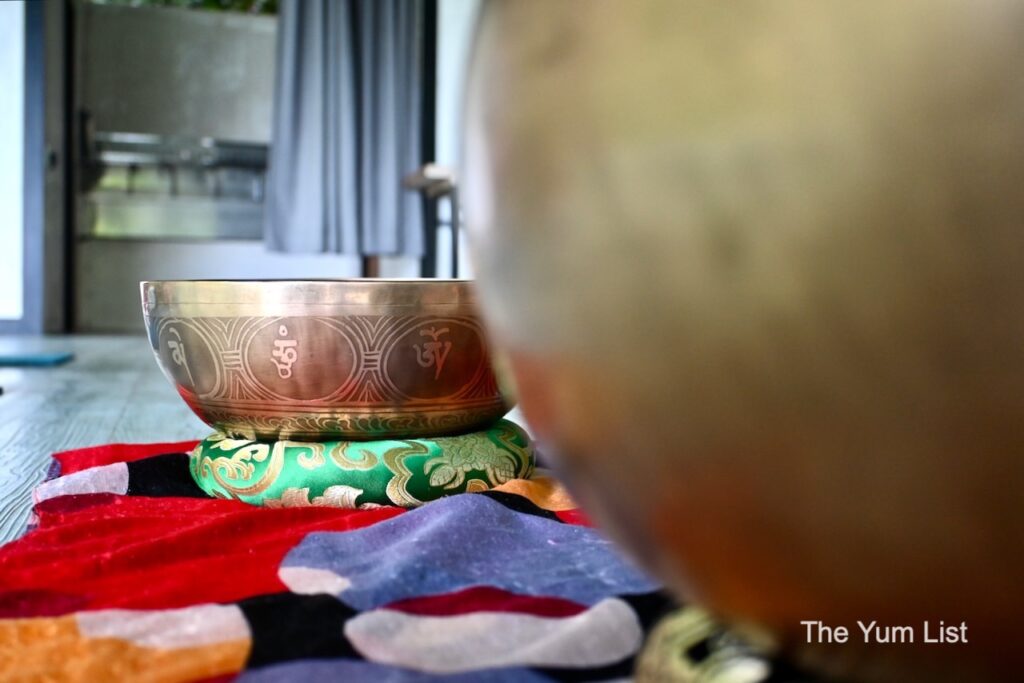 Wellness Retreat Langkawi, Ambong Pool Villas
Perched on the headland at the end of Pantai Tengah, Ambong Pool Villas is an excellent location to focus on health as your wealth. Embraced by lush rainforest and elevated on the hill, the immediate vistas of greenery and the sea are natural mood enhancers. Couple that with luxurious digs, kind service and a comprehensive program of activities, and you have a very promising wellness retreat in Langkawi.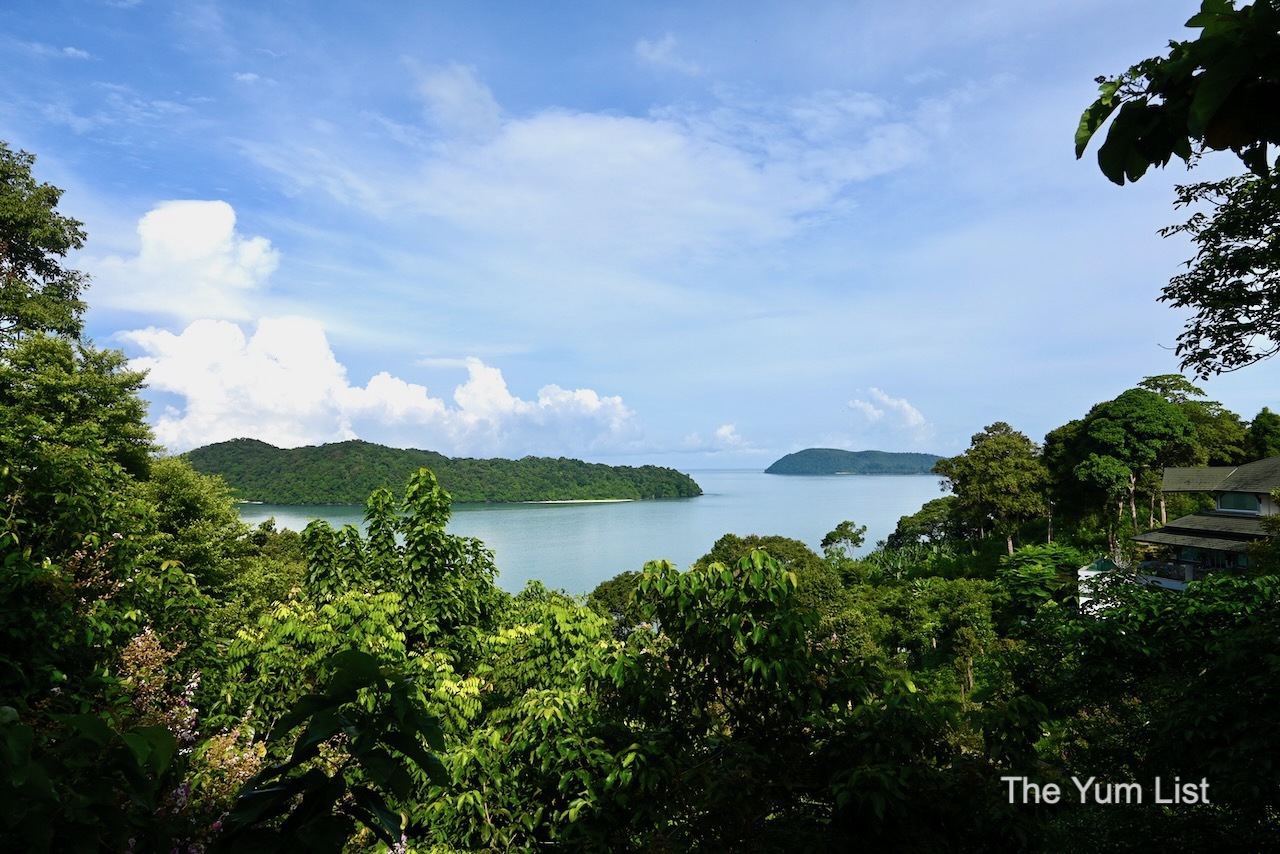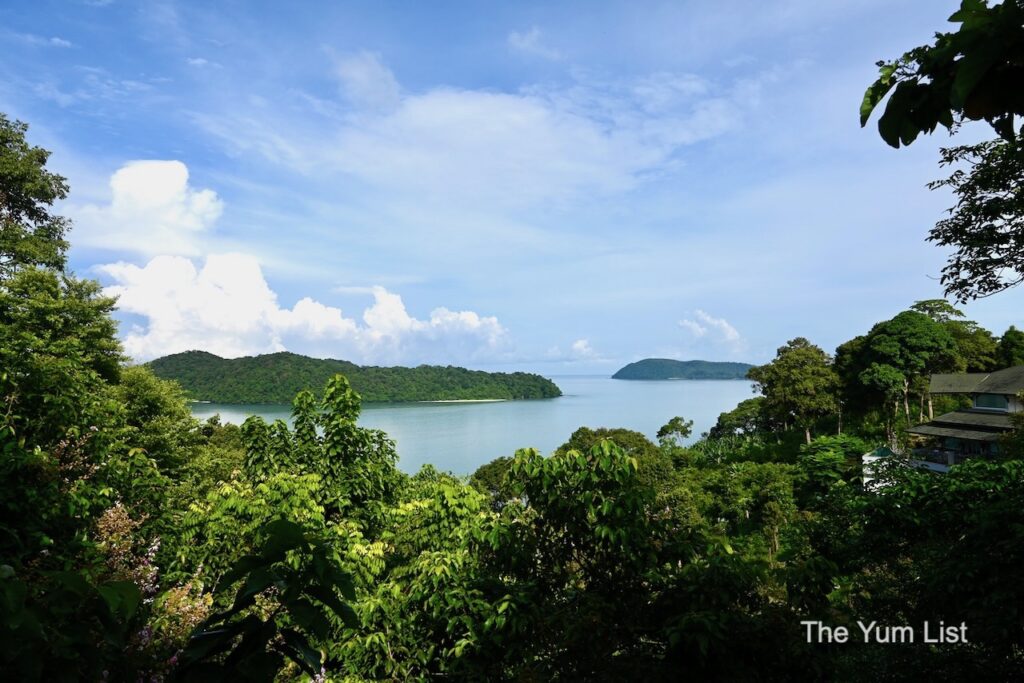 The Team
The wellness retreat in Langkawi runs for either three or six nights and is supported by a team of experts in their respective fields.
Suzie, the Director of Spa & Wellness, is the granddaughter of a famous shaman in Sabah. She contributes a rich knowledge of traditional healing techniques to curate a complete experience designed to revive, recuperate and restore.
In her role as Nutritionist & Wellness Coach, Hannah bridges formal training to local habits, making for informative sessions filled with practical and personal advice on diet, nutrition and lifestyle.
Guiding guests as the Meditation & Spirituality Instructor, Nate broadens participants' understanding of the unconscious mind, core breath work and body alignment.
Lastly, Shinny is the Yoga Guru in the program. With 17 years of experience and having cured her own asthma through purposeful practice, she curates classes suitable for every need, from beginners to the most advanced.
While these four experts craft holistic wellness experiences for guests, they couldn't pull it off without an incredible support team. The staff at Ambong Pool Villas and Ambong-Ambong Rainforest Retreat offer warm Malaysian hospitality. No request is ever too grand. We feel cared for and pampered throughout the stay with the good-natured, well-humoured, caring, kind and friendly team.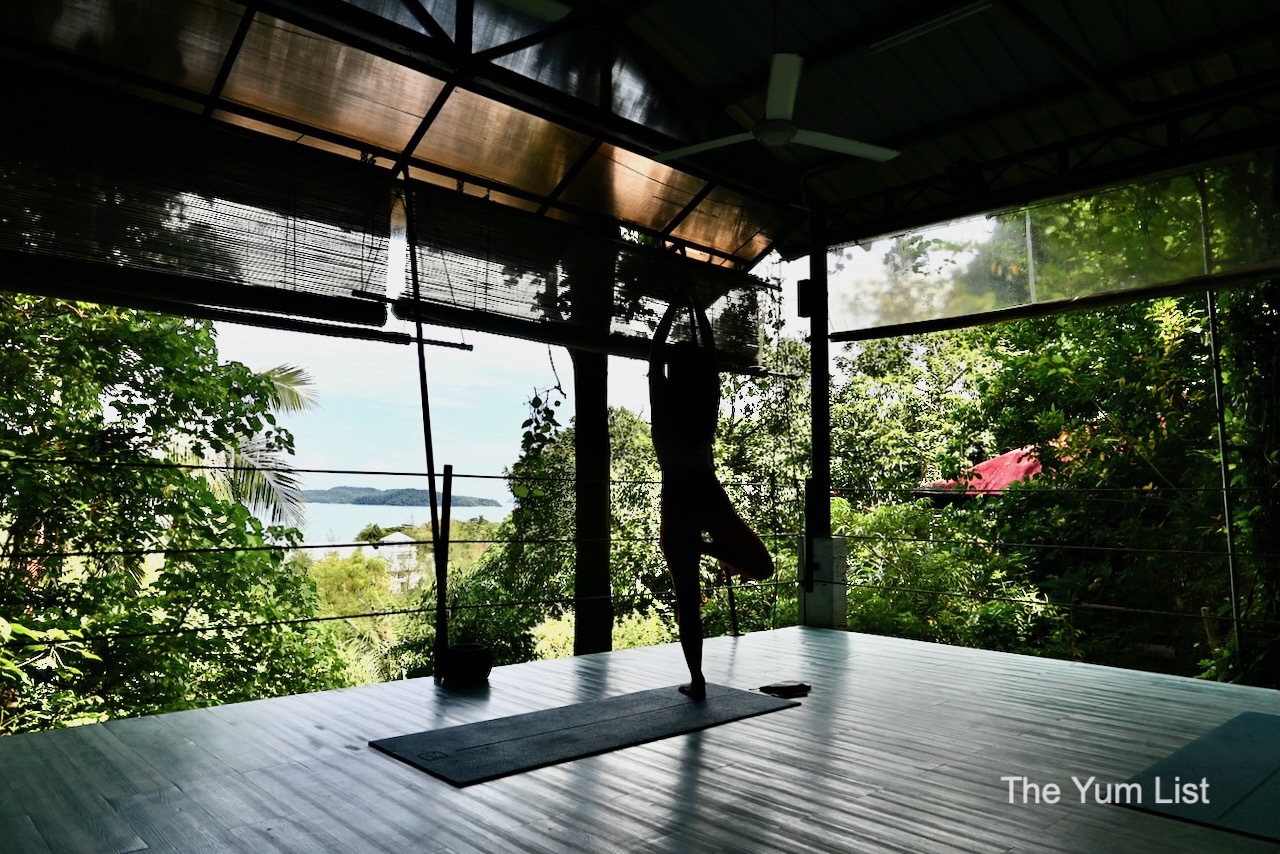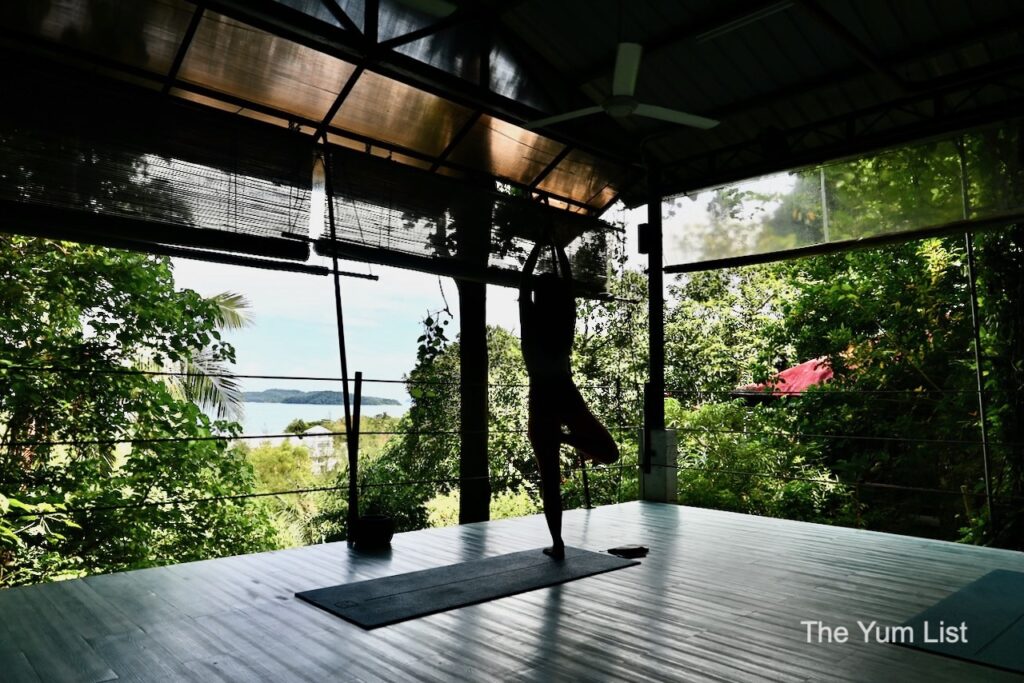 Wellness Retreat Langkawi Calendar
Together, these experts offer a full calendar of wellness activities. Hatha Yoga, Sound Therapy, Scrub Making Class, Circuit Training, Protein Shake Making, Pranayama & Meditation, 1-1 Nutrition Consultation, Aroma Cones Making Class, How to Build Your Own Nutrition Plan, The Tenum Experience, Dynamic Breathing, Sound Healing & Chakra Balancing, Amaala Signature Massage, Dynamic Stretch Yoga, Bath Bomb Making Class, Food Waste & Sustainability Workshop and Fascia & Body Talks are scheduled over the course of a week Tuesday to Saturday. Guests can pick and choose as they please. Sunday and Monday are free days, hence an excellent time to arrive to or depart from Langkawi, or simply head out and enjoy some of what the island has to offer.
We take an abbreviated experience with a three-day-two-night program over the weekend. Looking for balance and relaxation, we join yoga, sound healing and spend a good amount of time in the spa. Both yoga and sound healing are sessions we're familiar with. Still, with each instructor, we learn something new, further refining our practice. The instructors sure know their stuff, and we couldn't dream of a more peaceful and inspiring location. As mentioned, we frequent Amaala spa on several occasions. With Suzie now leading the team, it has been rebranded and has a new direction. Find more about the luxurious spa menu here.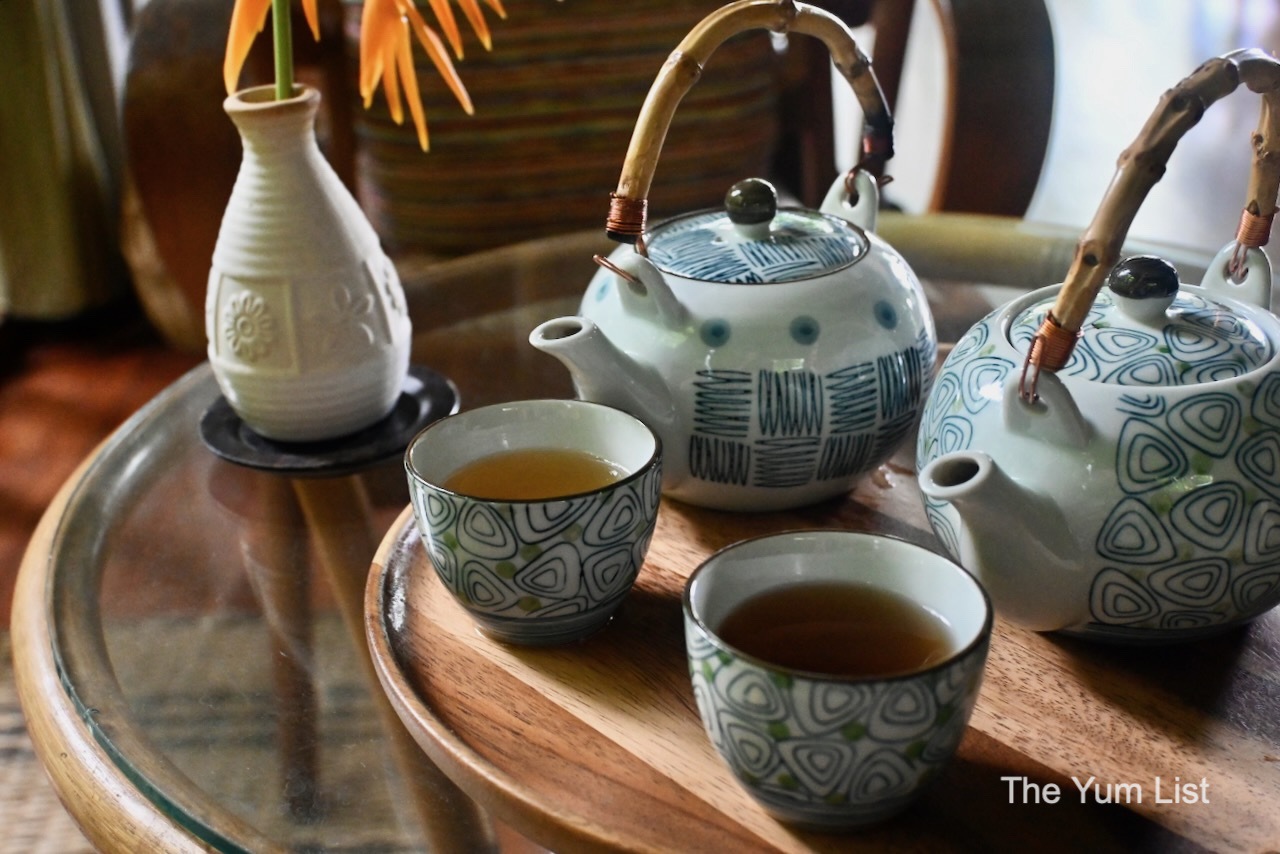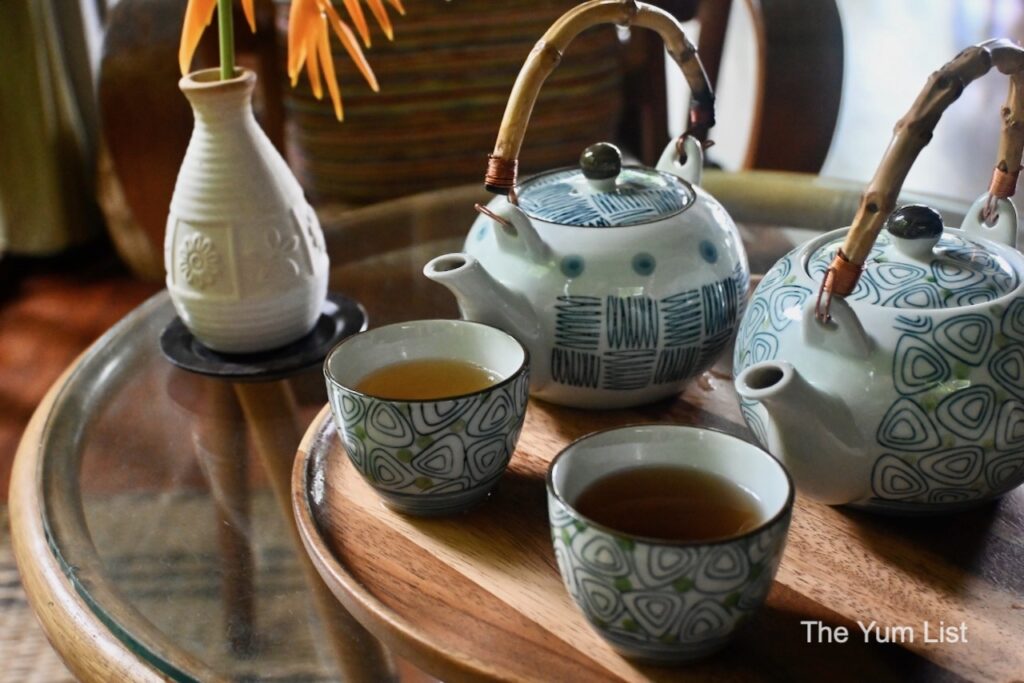 Accommodation
Participants in the wellness retreat in Langkawi can choose accommodation in Ambong Ambong (studios, suites or cottages) or a private pool room in Ambong Pool Villas. We've stayed several times at both properties and would recommend either in a heartbeat. Of course, Ambong Ambong is more accessible in terms of price, while Ambong Pool Villas offer the ultimate luxury with a spacious indoor and outdoor setting finished off with your own private dipping pond.
We're in Villa Malut for this stay. Built facing outwards on the top of the promontory, pool villas either command a view of sunrise or sunset. Your sleeping predilections will probably influence your choice. However, we get the best of both worlds with a sunrise from Villa Malut and head over to Monsoon, the property's rooftop bar, for sundowners. You can find a detailed fact sheet here about the specific inclusions of each villa, such as which aspect each faces as well as the amount of shade versus sun and the percentage of views that are greenery or ocean.
Villa Malut is 180 square metres featuring a bedroom and sunken lounge, separate bathroom, patio and semi-open kitchen, terrace and most importantly, an adult pool stretching 11 metres along the length of the villa. Actually, you are spoiled for places to dip with the inclusion of an outdoor wooden tub and a sunken one too! Rain, hail or shine, there is no preventing you from getting in a good soak.
The kitchen holds a full-size fridge, microwave, toaster-oven, coffee machine, toaster, cutlery and crockery. You could set yourself up here for days without the need to leave. Of course, room service is available, or you could visit the property's restaurant, Rimba, just a few steps away with breezy open walls and spectacular views.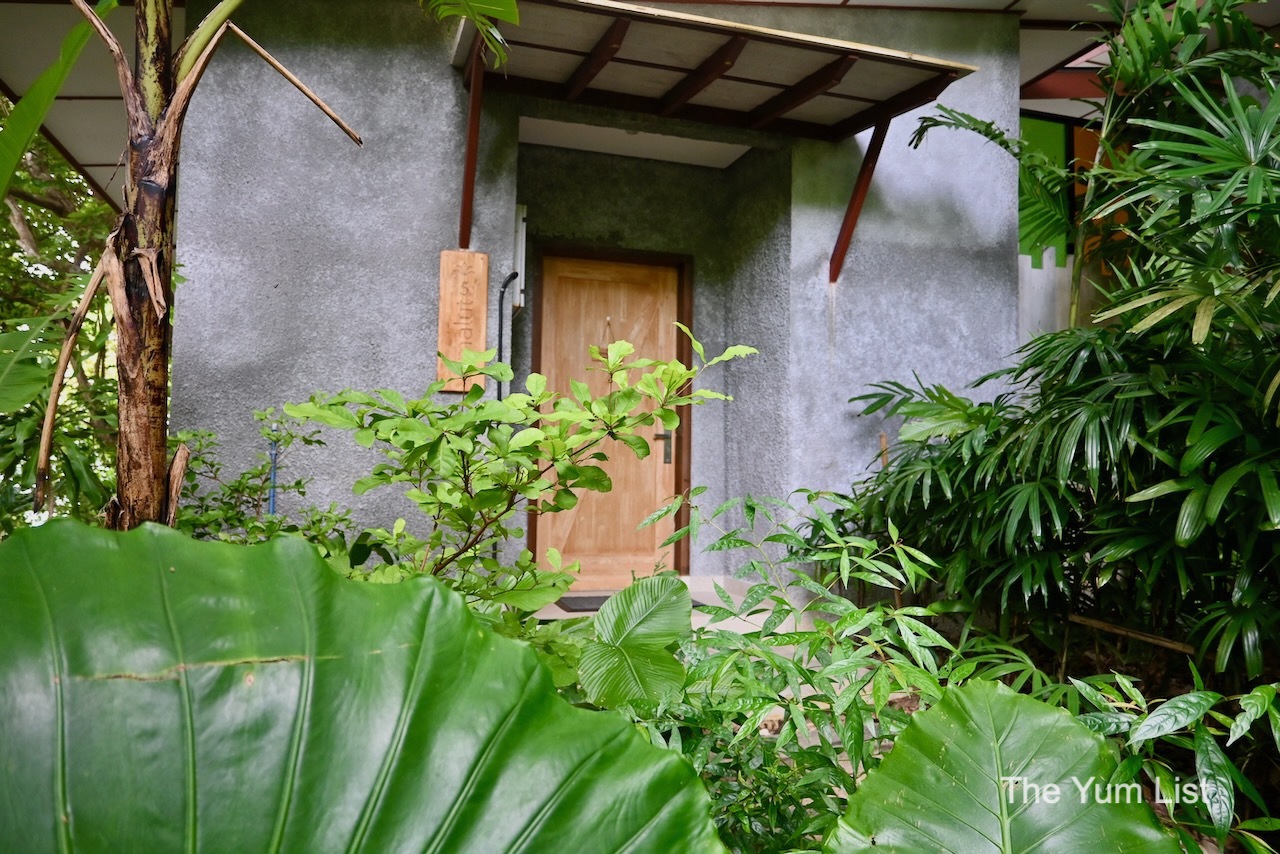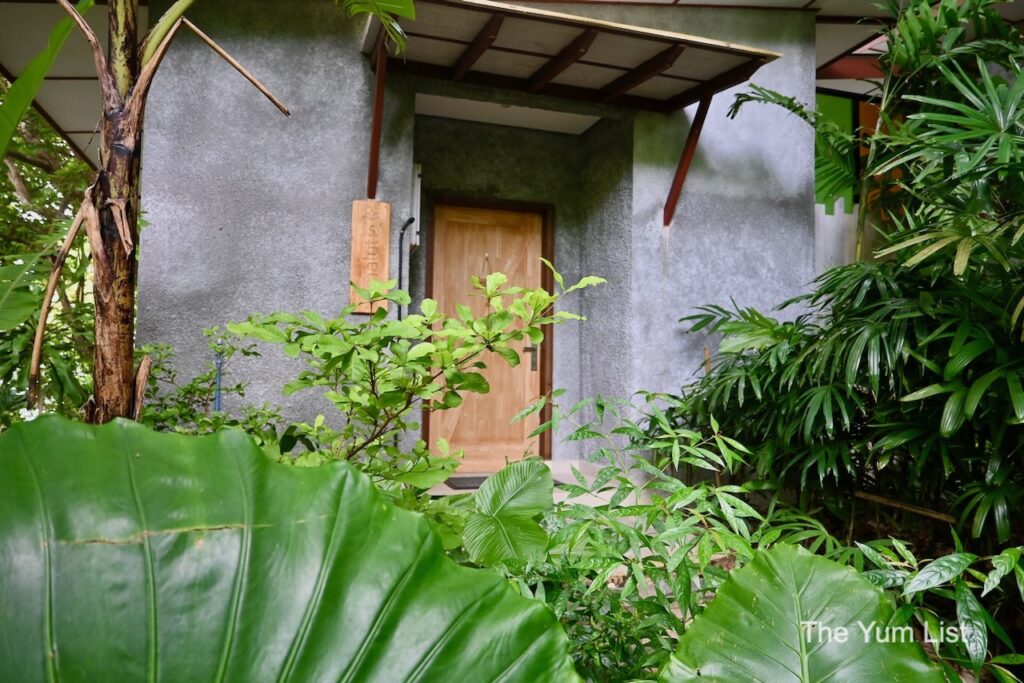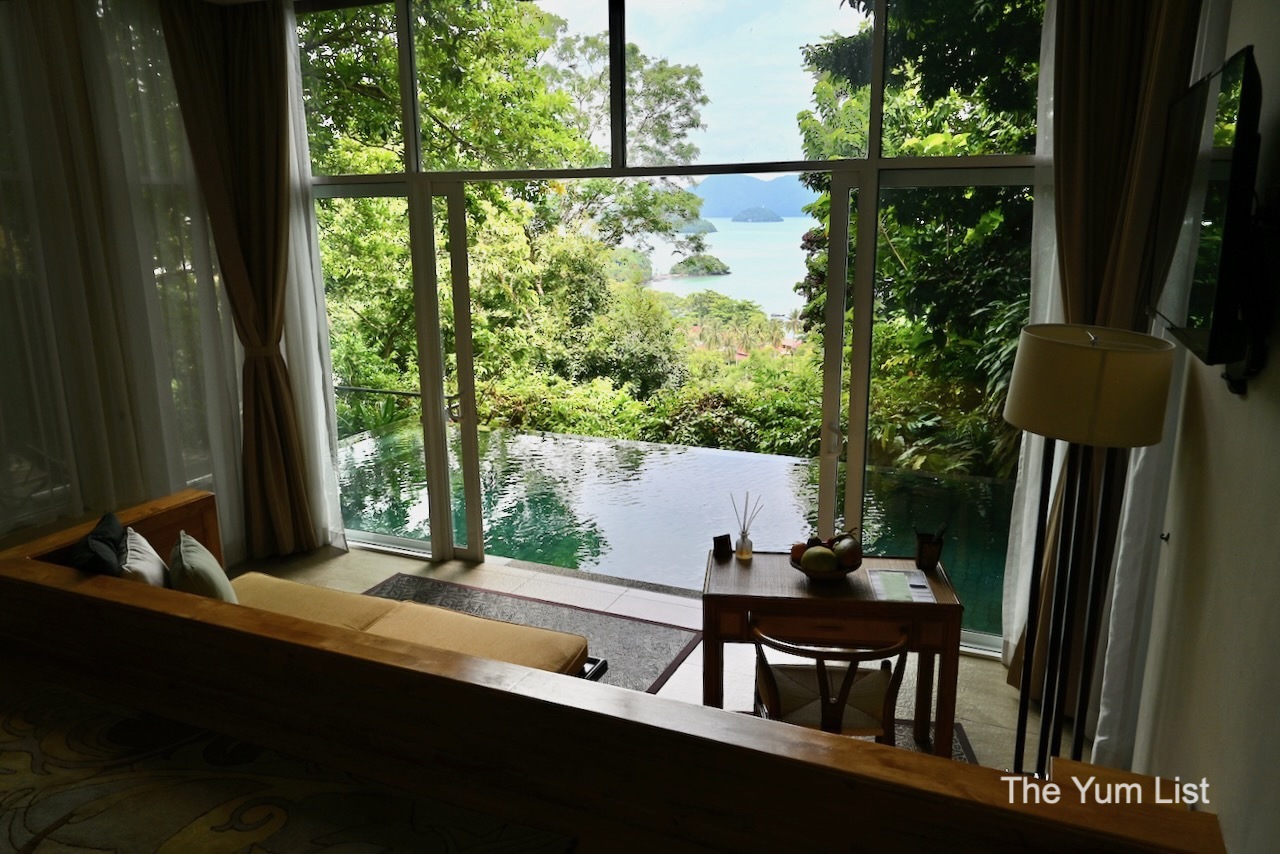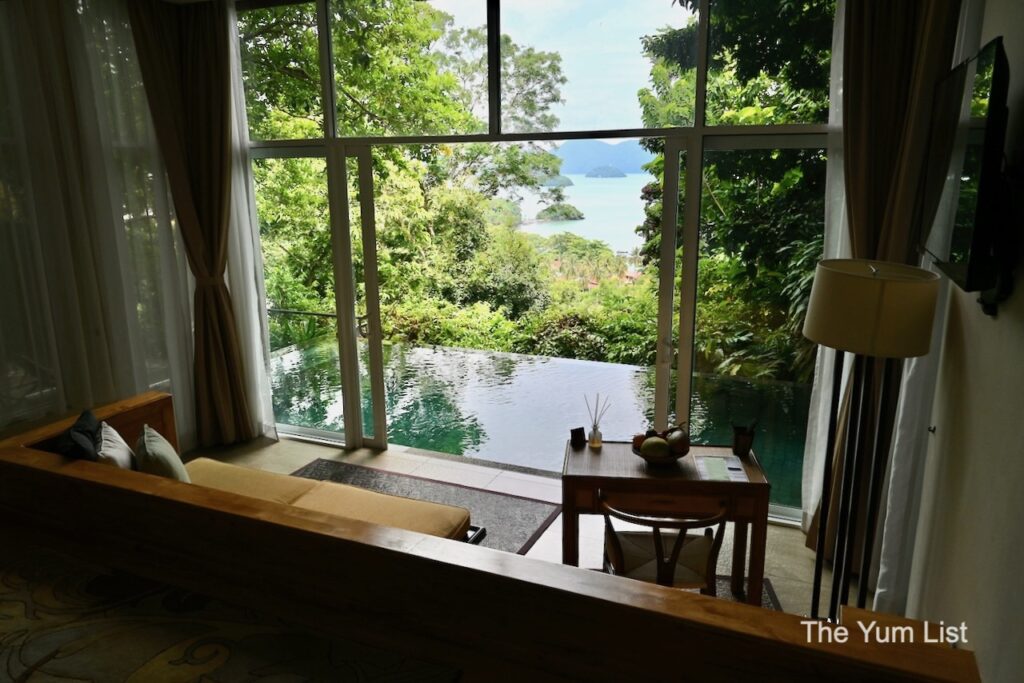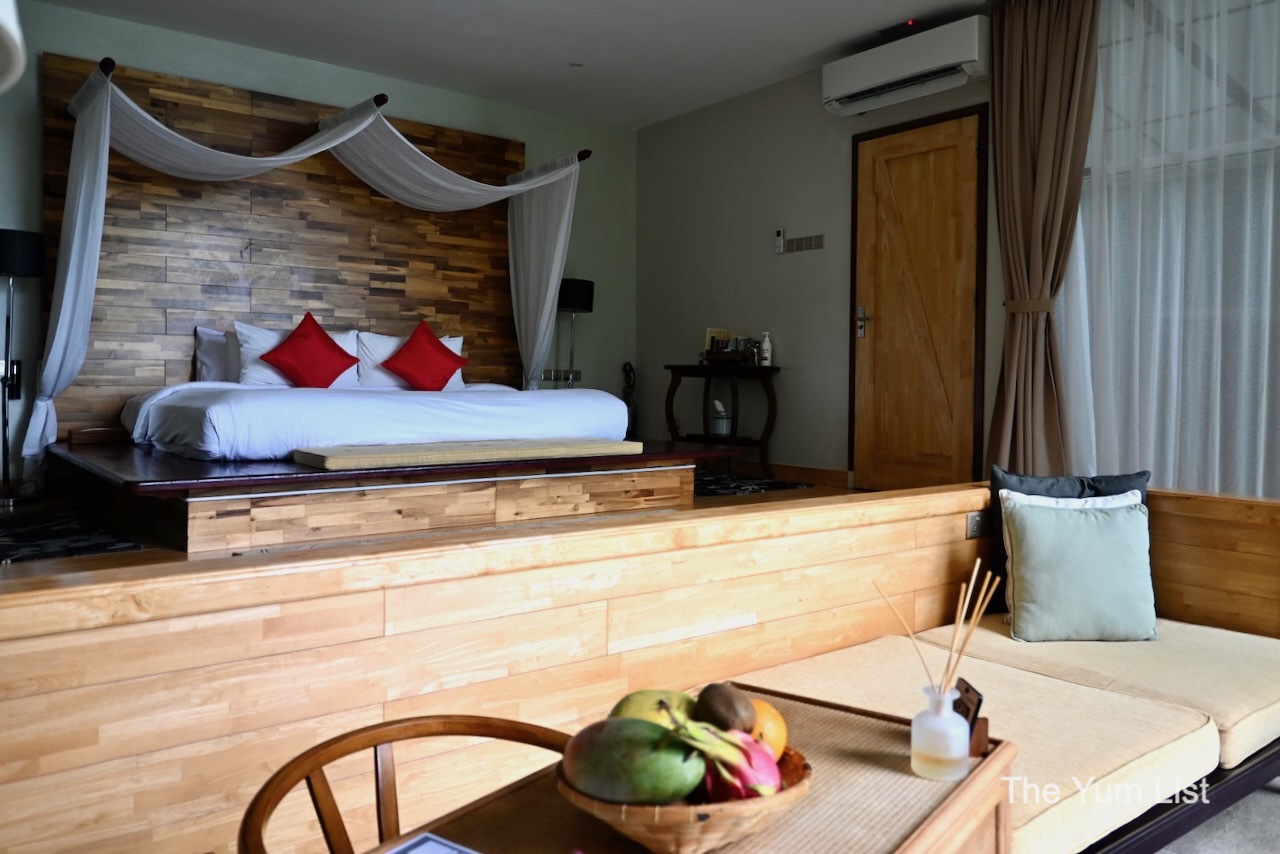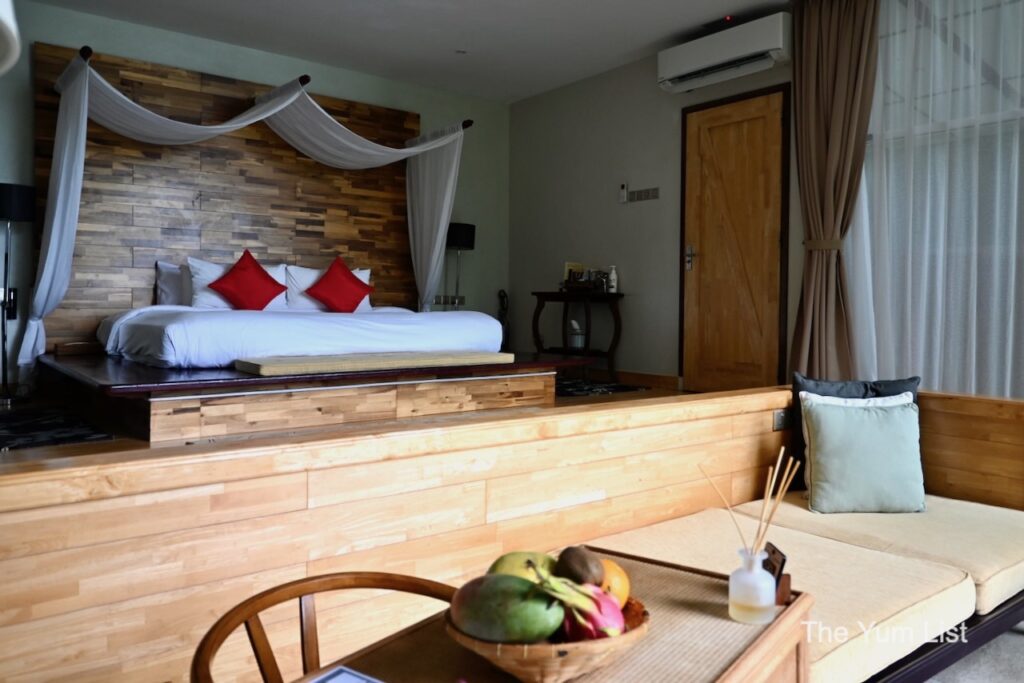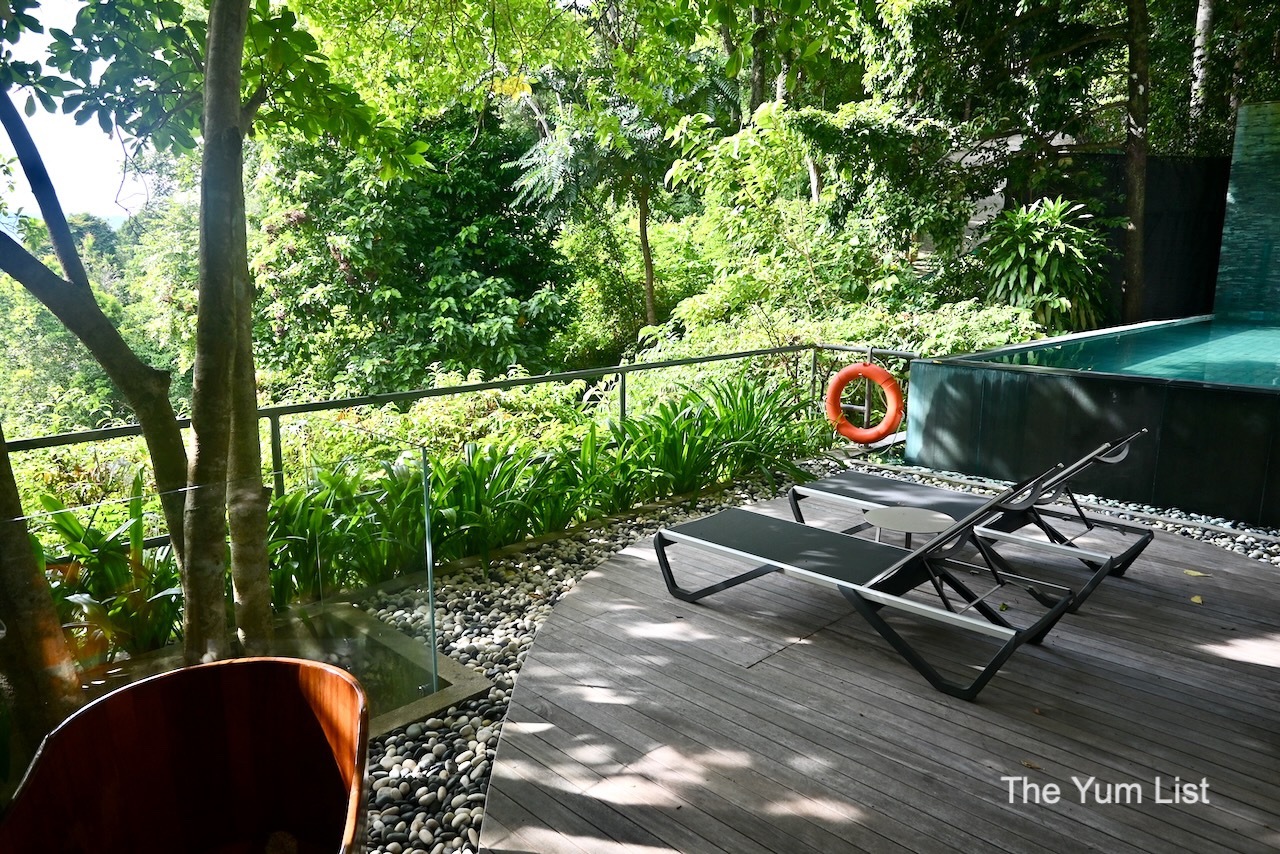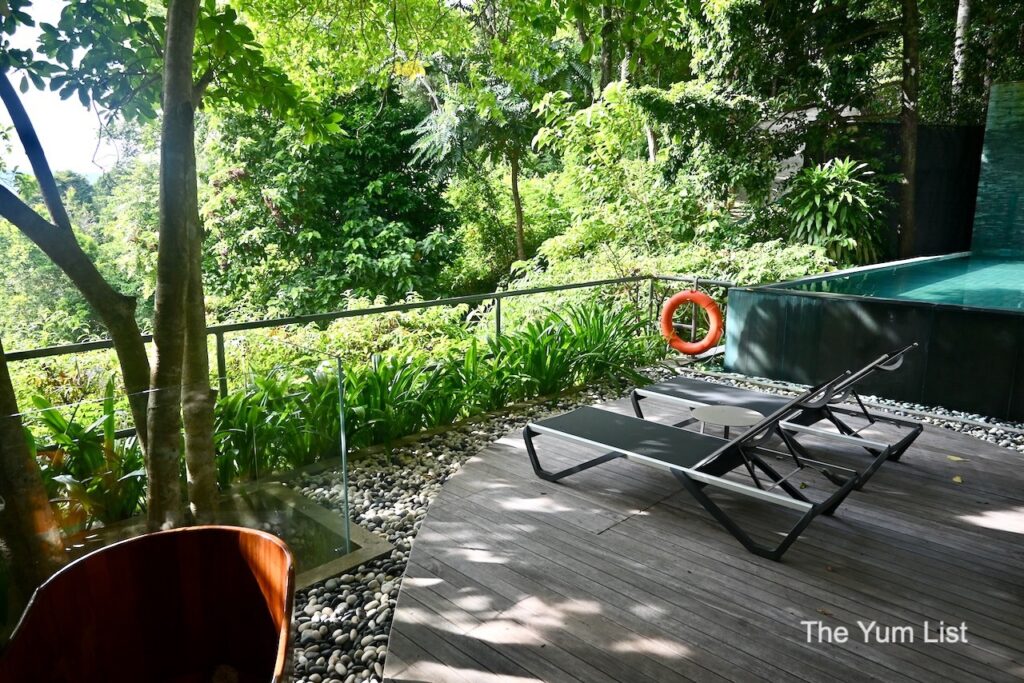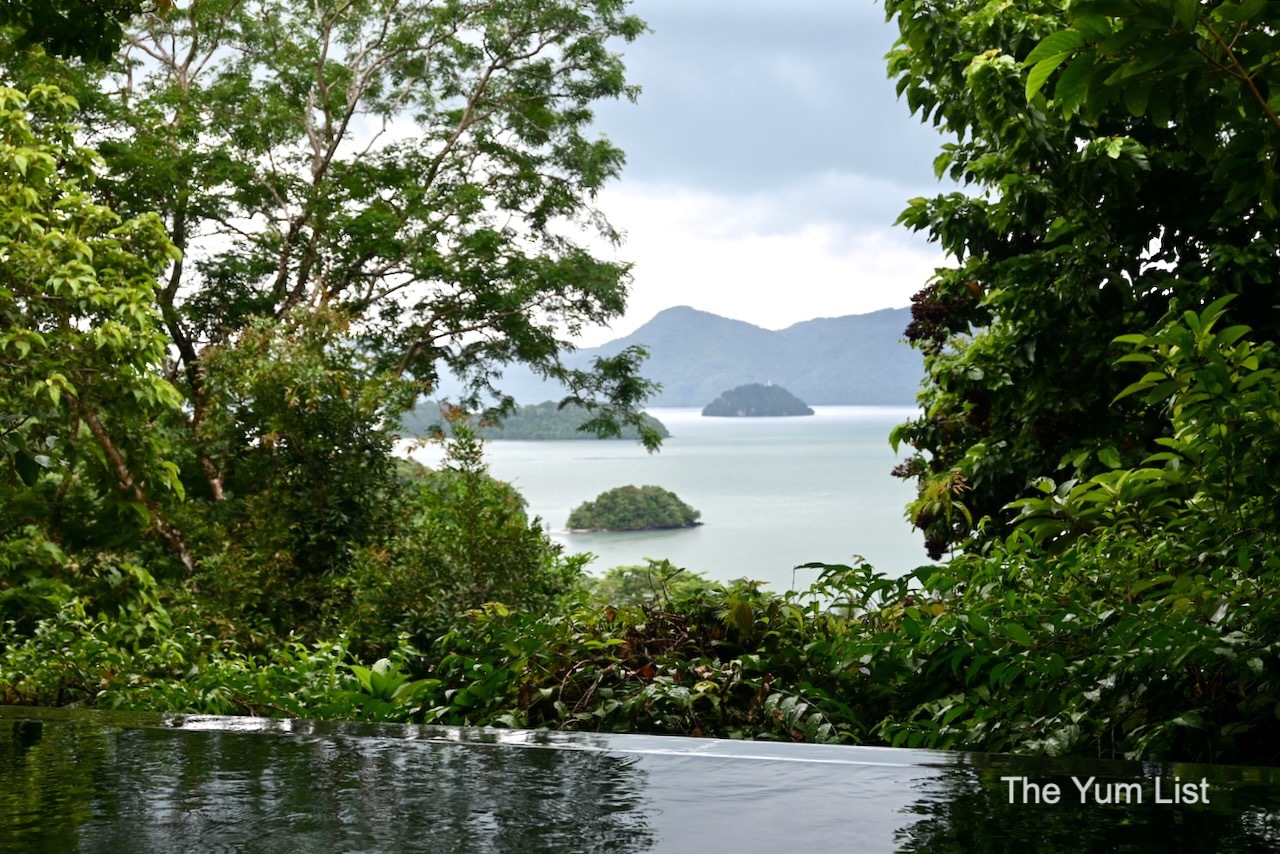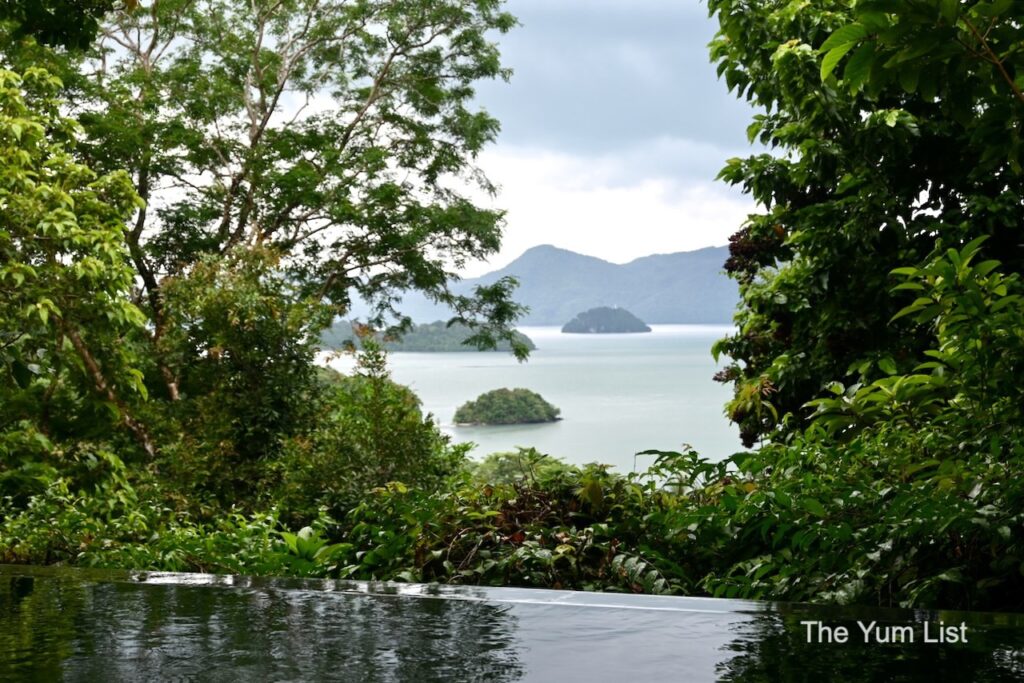 Meals
Breakfast is included with accommodation and the on-site restaurant, Rimba, serves lunch and dinner with a full bar menu, too. The kitchen has a compact offering of local and international flavours with plentiful, nutritious choices to complement the wellness retreat. And, don't forget, Monsoon, the rooftop bar, with possibly the most spectacular sunsets in Langkawi. Alternatively, Pegaga Langkawi, across the road in Ambong-Ambong Rainforest Retreat, serves a plant-based menu with local and international flavours. More on that here.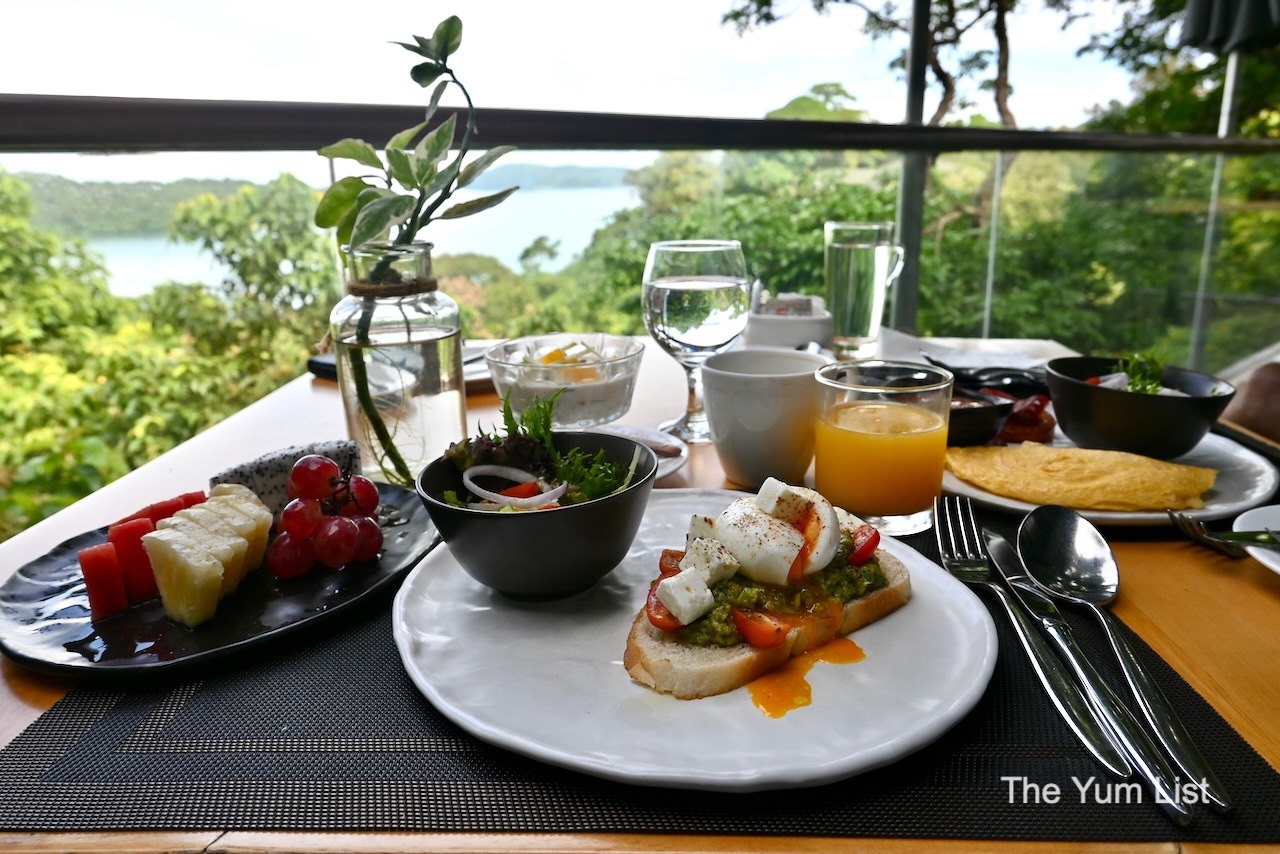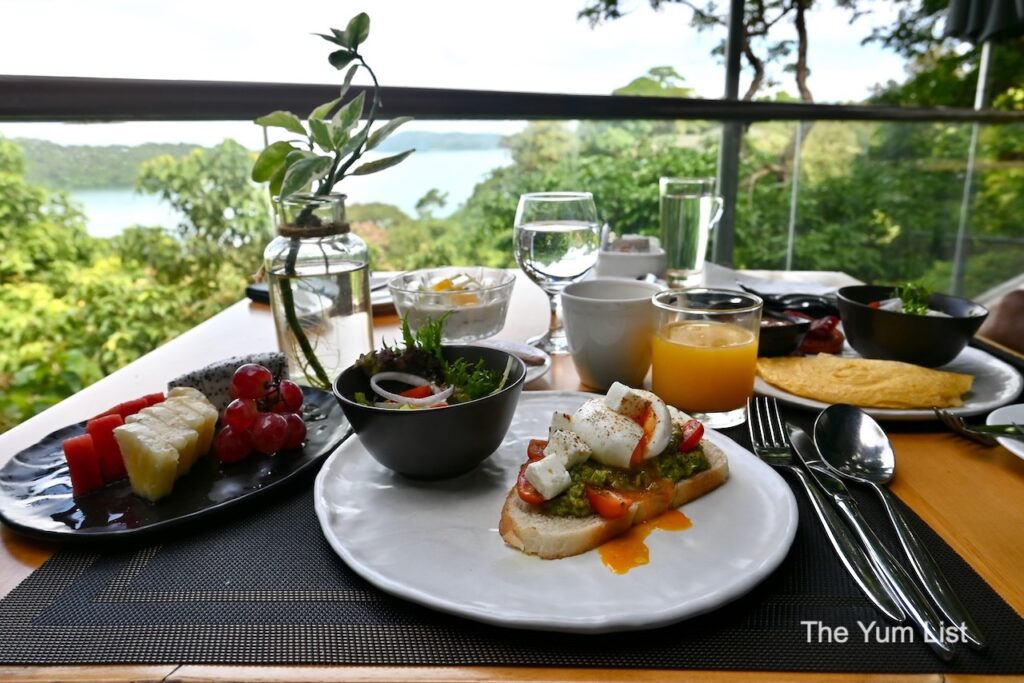 Wellness Retreat Langkawi Prices & Packages
The Wellness Retreat at Ambong Langkawi comes as either a 4-day-3-night deal or a 7-day-6-night package. For the three-night programme, prices start at MYR 4,590 for accommodation in the Rainforest Studio, including daily breakfast and the three-day programme for two people, and goes up to MYR 9,180 for a stay in a one-bedroom Pool Villa with daily breakfast, three-day full schedule, and return airport transfers for two people.
The 7-day-6-night calendar begins at MYR 8,190 for a Rainforest Studio, including daily breakfast and the five-day full programme for two people. This increases to MYR17,490 for a Pool Villa, including daily breakfast, the five-day full programme and return airport transfers for two. Check out the fine print directly on their site.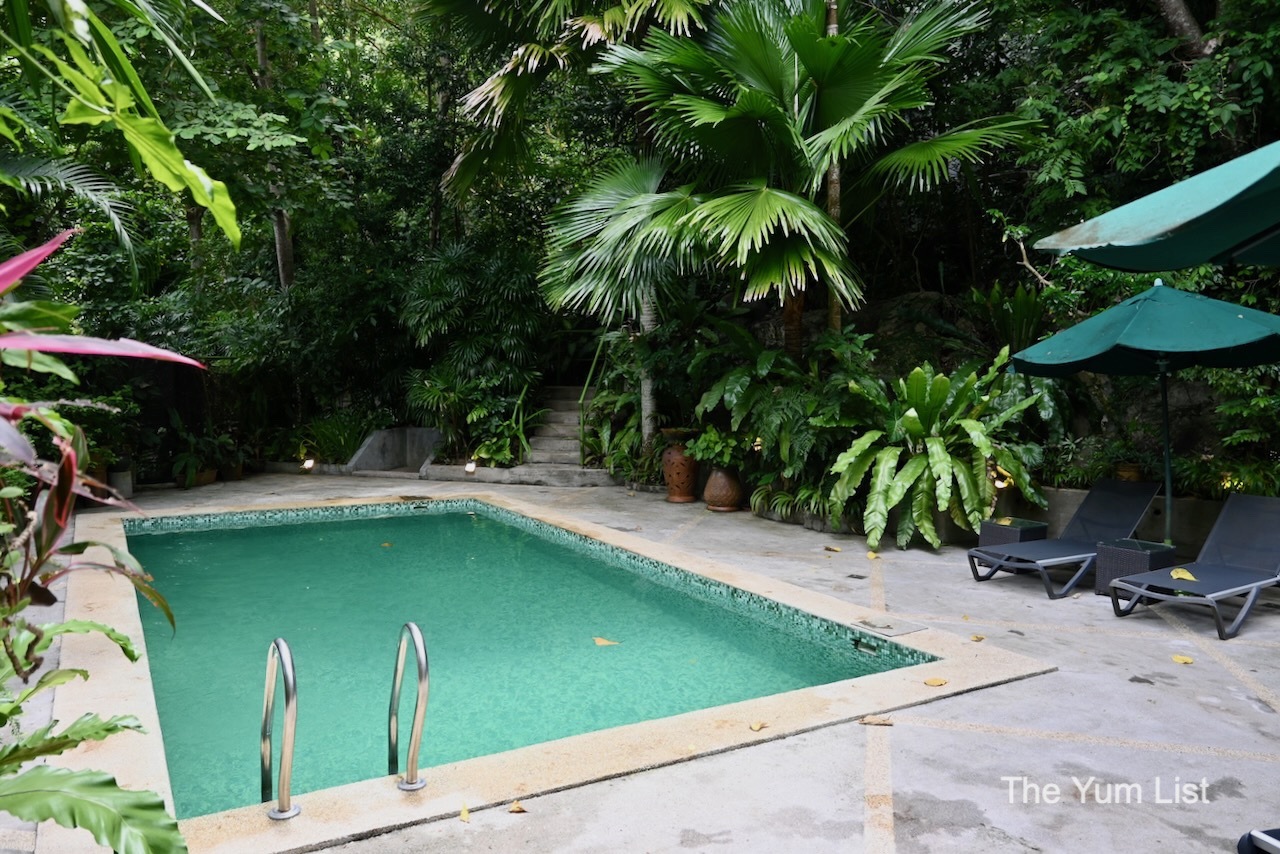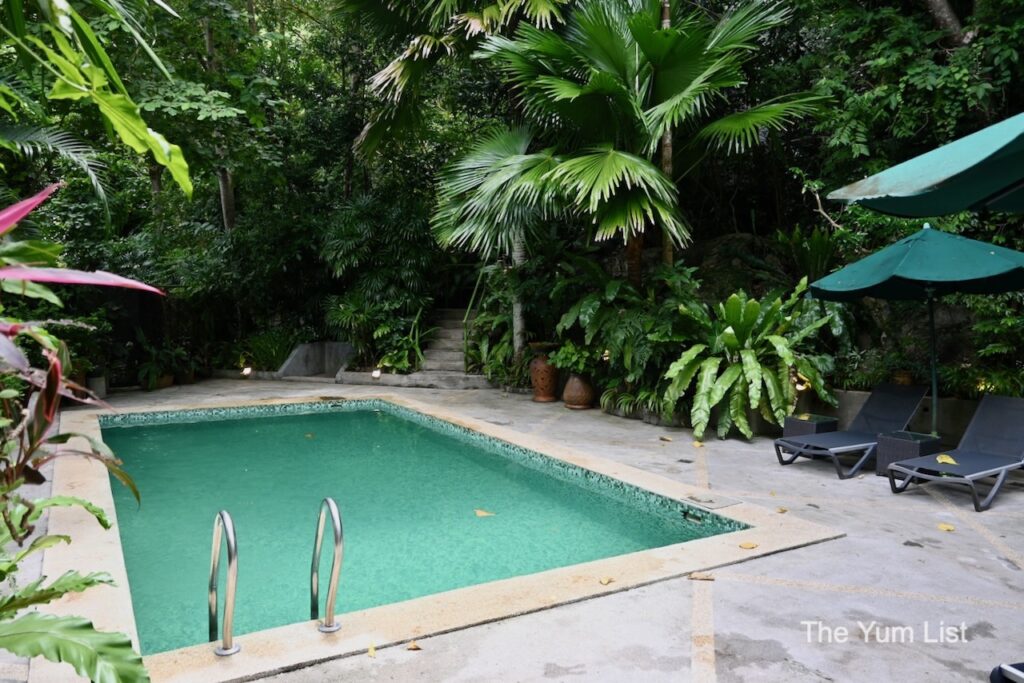 The Details
Check-in is at 2 pm, and check-out is 12 pm for the Langkawi Wellness Retreat. Several room types are available, including a Studio, Suite, 2-bedroom Cottage, and Pool Villa. No children below 12 years old are accepted for Studio, Suite & Cottage. Pool Villas welcome any age, with a maximum of two adults and two children both below 12 years old or three adults and no children. Wellness programmes are not available on Sundays & Mondays, and sessions that are not participated in will not be refunded. Besides breakfast for in-house guests, food and beverage are not included in the package. If you have already reserved your accommodation, participation in a full-day or a single programme can be added to your booking later.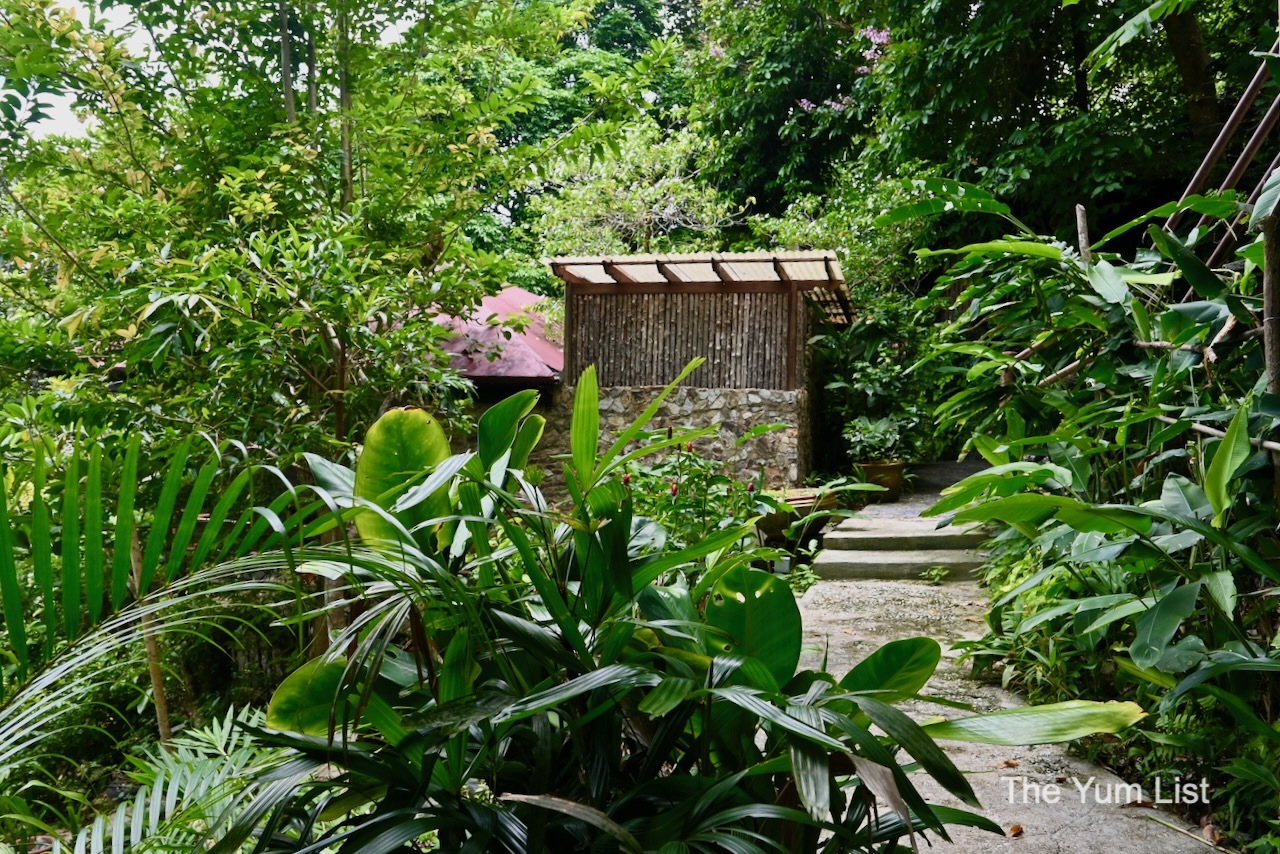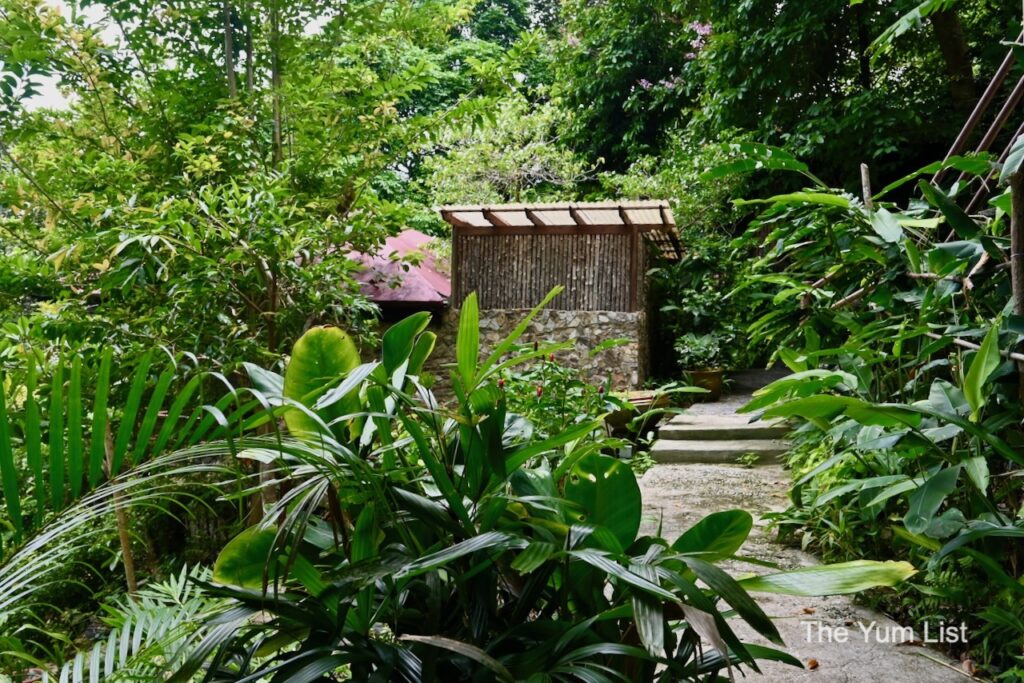 Reasons to book a Wellness Retreat in Langkawi: stunning location embraced by the jungle and the sea; excellent variety of sessions run by skilled experts; complement your experience with rainforest-inspired spa treatments at Amaala.
Wellness Retreat Langkawi @ Ambong Pool Villas
Jalan Teluk Baru, Pantai Tengah 07000 Langkawi, Malaysia
(+60) 4 955 8428 | (+60) 12 702 8428 (WhatsApp)
[email protected]
For accommodation in a Studio, Suite or Cottage – www.ambong-ambong.com
For stays in a Pool Villa – www.ambongpoolvillas.com
Find more recommendations for travel to Langkawi here and stay up to date with the latest gourmet happenings in Malaysia here and here.