There's nothing worse than lousy accommodation when you're on a holiday. Especially the type of vacation where you just want to relax and spend time doing nothing in beautiful surrounds. There are great things to be said for budget lodgings if you plan is to pack your schedule with sightseeing and just need a bed for the night. We generally though like to take things a little slower these days and, here at The Yum List, we definitely want to be pampered. Thoroughly researched and with a good dose of luxury in mind, these are these places we recommend as:
The Best Places to Stay in Bali
(in no particular order)
Spa Village Resort Tembok Bali –
this is the ultimate resort for unplugging, relaxation and getting back in tune with nature and yourself. Located a three hour drive from the airport, I imagine this quite village of Tembok is what first made Bali popular so many years ago.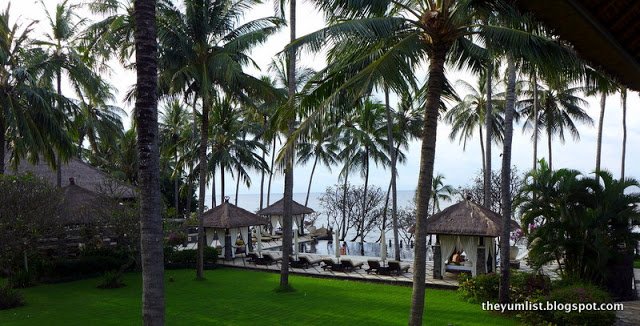 Spa Village Resort Tembok Bali
Grand Nikko Bali
– offers big resort facilities with private spa villa accommodation. Dual experiences in one property and the spectacular Nusa Dua beach.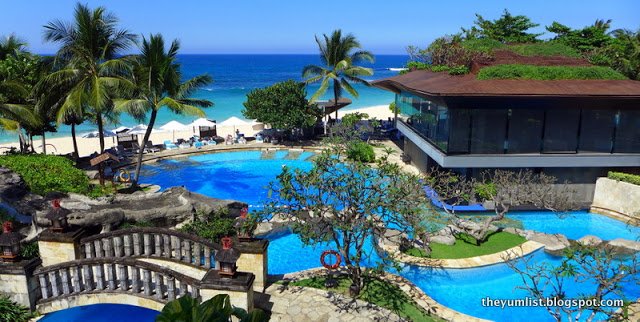 Grand Nikko Bali
W Retreat and Spa
– fun, fun, fun! This colourful playground wants you to see you light heartedness of life and just smile.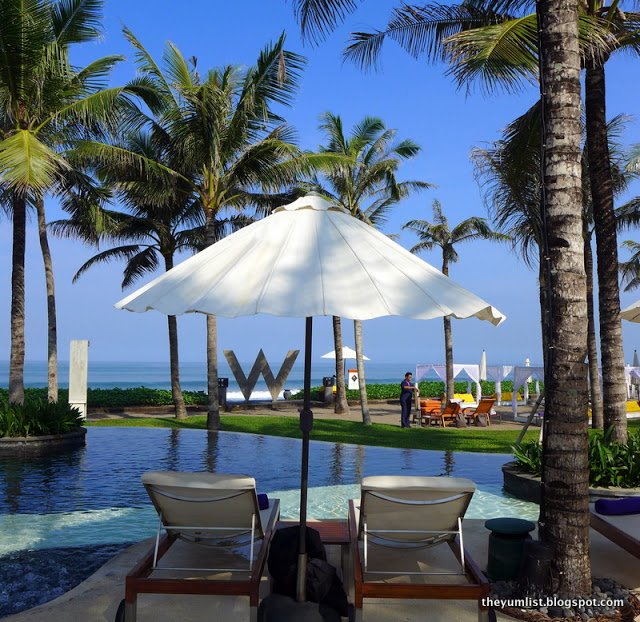 W Retreat and Spa
Jamahal Private Resort and Spa
– only 13 rooms, this is a guaranteed intimate experience. Ideal for honeymooners or couples wanting to spend some quiet quality time together.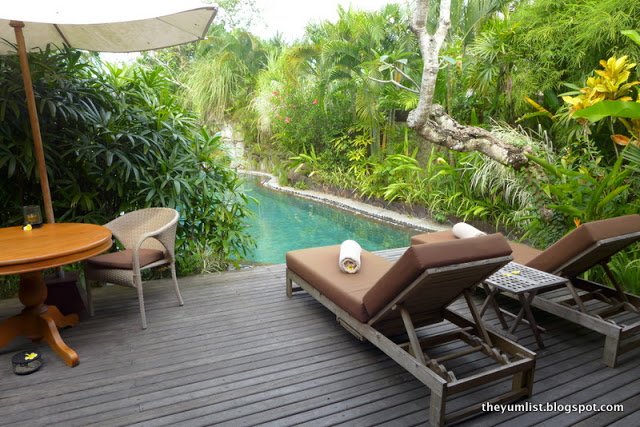 Jamahal Private Resort and Spa
Viceroy Bali, Ubud
– absolutely gorgeous accommodation on the outskirts of Ubud. Your own private plunge pool looking over the valley is pure heaven.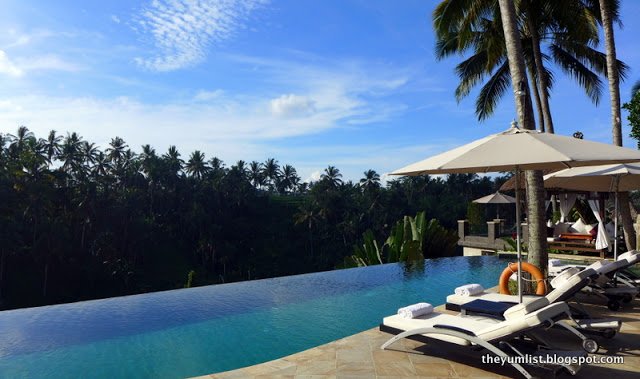 Viceroy Bali, Ubud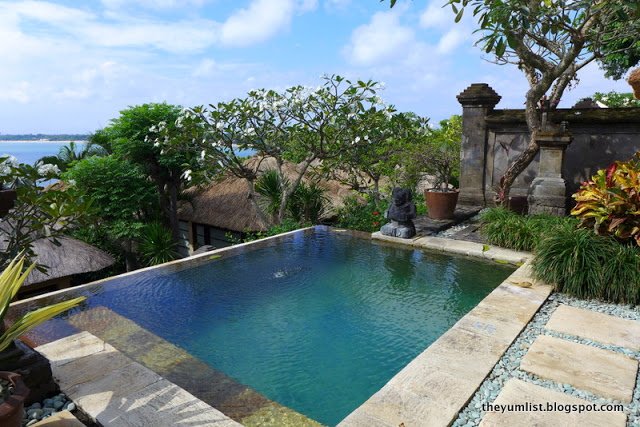 Four Seasons Resort Bali at Jimbaran Bay
No doubt there are many more places to discover, but after careful research into where we would stay and, our experiences afterwards in each of these gorgeous places, we have to say we think we've found some of the best Bali has to offer.
We'd love to hear of your favourite places to stay in Bali.

View The Yum List's Best Places to Stay in Bali in a larger map